PBS News: October, 6-13, 2019
Al Jazeera: Plundering Cambodia's Forest-2019
BBC News: Turkey Syria offensive: 'The Kurds have no friends but the mountains'
BBC News: Typhoon Hagibis: Japan suffers deadly floods and landslides from storm
TED Talks: Juan Enriquez a personal plea for humanity at the us Mexico border?, Jon Lowenstein Family hope and resilience on the migrant trail, Melanie Nezer The fundamental right to seek asylum and Benedetta Berti and Evelien Borgman What does it mean to be a refugee jul 2018
Ing-On Vibulbhan-Watts: Poem – Immigrants
Adam Grochowalski: Papilio machaon – Schwalbenschwanz, Swallowtail, Pa? królowej
Thisiscolossal: Macro Photography Reveals the Dazzling Scales and Multi-Colored Hairs That Cover Butterfly Wings
PBS NewsHour Weekend full episode October 13, 2019
Oct 13, 2019 PBS NewsHour
On this edition for Sunday, October 13, U.S. troops withdraw in Syria as the Turkish offensive escalates against the Kurds, the latest on the Trump administration and a preview of Tuesday's Democratic presidential debate. Also, a newly named North Macedonia sets its sights on membership in NATO and the European Union. Megan Thompson anchors from New York. Stream your PBS favorites with the PBS app: https://to.pbs.org/2Jb8twG Find more from PBS NewsHour at https://www.pbs.org/newshour Subscribe to our YouTube channel: https://bit.ly/2HfsCD6
PBS NewsHour Weekend full episode October 12, 2019
Oct 12, 2019 PBS NewsHour
On this edition for Saturday, October 12, the latest acting director of the Department of Homeland Security steps down, a longtime head of security at The Met discusses a new book about his extraordinary career, and in our "Future of Food" series, a look at what farmers in Iowa are doing to help grow more sustainable practices for the future. Megan Thompson anchors from New York. Stream your PBS favorites with the PBS app: https://to.pbs.org/2Jb8twG Find more from PBS NewsHour at https://www.pbs.org/newshour Subscribe to our YouTube channel: https://bit.ly/2HfsCD6
PBS NewsHour full episode October 11, 2019
Oct 11, 2019 PBS NewsHour
Friday on the NewsHour, congressional testimony from the former Ukrainian ambassador further roils the impeachment inquiry. Plus: Why Ethiopian Prime Minister Abiy Ahmed won the Nobel Peace Prize, former United Nations ambassador Susan Rice talks U.S. foreign policy, Mark Shields and David Brooks analyze the latest political news, and an unconventional outdoor art center in Montana. Stream your PBS favorites with the PBS app: https://to.pbs.org/2Jb8twG Find more from PBS NewsHour at https://www.pbs.org/newshour Subscribe to our YouTube channel: https://bit.ly/2HfsCD6
PBS NewsHour full episode October 10, 2019
Oct 10, 2019 PBS NewsHour
Thursday on the NewsHour, two associates of Rudy Giuliani's are arrested on charges of violating campaign finance law. Plus: California residents face frustration over planned power outage amid wildfire risk, consequences of Turkey's military assault in Syria, a new book about high profile FBI and Justice Department investigations, and how "Sesame Street" is serious about supporting families. Stream your PBS favorites with the PBS app: https://to.pbs.org/2Jb8twG Find more from PBS NewsHour at https://www.pbs.org/newshour Subscribe to our YouTube channel: https://bit.ly/2HfsCD6
PBS NewsHour full episode October 9, 2019
Oct 9, 2019 PBS NewsHour
1.42M subscribers
Wednesday on the NewsHour, As Turkey sends troops into Syria, Secretary of State Mike Pompeo discusses international flashpoints such as China and Ukraine. Also: Returning to the Bahamas after the storm, the crisis caused by the White House refusing to cooperate with Congress, how Democrats are courting a key voting bloc, new details on the Black Sox scandal and more. Stream your PBS favorites with the PBS app: https://to.pbs.org/2Jb8twG Find more from PBS NewsHour at https://www.pbs.org/newshour Subscribe to our YouTube channel: https://bit.ly/2HfsCD6
PBS NewsHour full episode October 8, 2019
Oct 8, 2019 PBS NewsHour
Tuesday on the NewsHour, the White House blocks a key player in the Ukraine affair from appearing before House lawmakers. Also: The Supreme Court hears arguments on the rights of LGBTQ Americans, why Iraqi citizens are mobilizing in the face of gunfire, a conversation with Hillary and Chelsea Clinton, the life and struggles of college Dreamers and more. WATCH TODAY'S SEGMENTS: Trump escalates impeachment battle, refusing to cooperate https://www.youtube.com/watch?v=FdSeM… News Wrap: Turkish forces deploy to Syrian border https://www.youtube.com/watch?v=-SvnA… Supreme Court weighs protections for LGBTQ workers https://www.youtube.com/watch?v=a8UJ2… Iraqi protesters' rage challenges government https://www.youtube.com/watch?v=Ln6wm… Clinton: Trump's actions direct threat to national security https://www.youtube.com/watch?v=K4R7H… How fear of deportation affects DACA students' dreams https://www.youtube.com/watch?v=Md0WZ… Stream your PBS favorites with the PBS app: https://to.pbs.org/2Jb8twG Find more from PBS NewsHour at https://www.pbs.org/newshour Subscribe to our YouTube channel: https://bit.ly/2HfsCD6
PBS NewsHour full episode October 7, 2019
Oct 7, 2019 PBS NewsHour
Monday on the NewsHour, President Trump comes under fire from both Republicans and Democrats for abruptly announcing the removal of U.S. troops from Syria. Also: The impeachment inquiry grows as a second whistleblower emerges, Amy Walter and Tamara Keith on Politics Monday, a firestorm for the NBA about China, free speech and human rights, and Gary Clark Jr. on the tenor of the times.
PBS NewsHour Weekend live show October 6, 2019
Streamed live 8 hours ago PBS NewsHour
On this edition for Sunday, October 6, a report of a second whistleblower is confirmed, and as Brexit looms, the Netherlands benefit from the "Brexodus." Also, a visit to America's most accessible playground. Hari Sreenivasan anchors from New York. Stream your PBS favorites with the PBS app: https://to.pbs.org/2Jb8twG Find more from PBS NewsHour at https://www.pbs.org/newshour Subscribe to our YouTube channel: https://bit.ly/2HfsCD6 Follow us: Facebook: https://www.pbs.org/newshour Twitter: https://www.twitter.com/newshour Instagram: https://www.instagram.com/newshour Snapchat: @pbsnews Subscribe: PBS NewsHour podcasts: https://www.pbs.org/newshour/podcasts Newsletters: https://www.pbs.org/newshour/subscribe
Category News & Politics
https://interactive.aljazeera.com/aje/2019/plundering-cambodias-forests/index.html
Al Jazeera: Plundering Cambodia's Forest-2019
Meet the man on a mission to take down Cambodia's timber tycoons and expose a rampant illegal cross-border trade.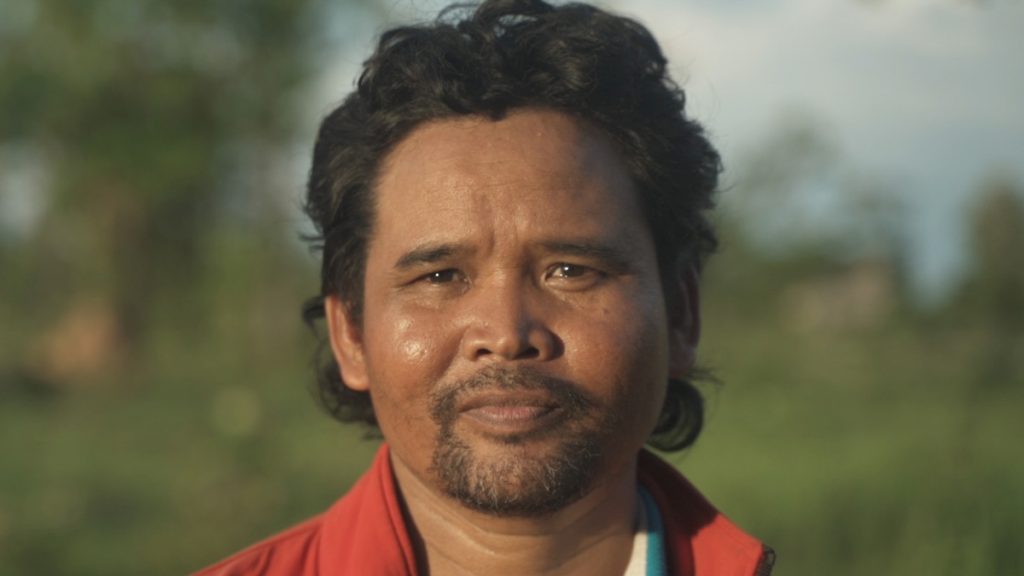 Under a rickety wooden stilt house near Cambodia's Phnom Prich Wildlife Sanctuary, one of the country's leading environmental campaigners is preparing dinner.
Ouch Leng stuffs raw meat into an empty beer can and throws it into the fire. It's a poor man's feast for his team of investigators to fuel them through a night's surveillance.
Chewing pork and buffalo, their infrared optics and cameras ready to record, they wait patiently for trucks to emerge from the darkness.
Their cargo? Timber logged illegally inside a wildlife sanctuary that is meant to be protected under Cambodian law.
"We went and saw eight trucks inside one sawmill and another timber truck was loaded with square logs," he says, as he chops vegetables for dinner.
"It's ready to export out tonight."
Before long, two semi-trailers, a procession of tractors and four minivans, all loaded with logs, rumble out of the wildlife sanctuary, which is marked by a sign brandishing the logos of the European Union, USAID and Cambodia's Ministry of Environment.
It is a significant haul but pales in comparison to the convoy Leng says he witnessed the night before.
"I saw 23 timber trucks transport [logs] from the Phnom Prich area," says Leng.
Such stakeouts are part of Leng's relentless pursuit of timber tycoons who pillage his country's forests for profit, leading to some of the fastest rates of deforestation in the world.
In the 2000s, the Cambodian government began leasing millions of hectares of land – called concessions – to private companies, some of them inside protected forests.
It led to a nation-wide logging gold rush – one that Leng is determined to stop.
Land concessions by country (LICADHO, 2018)
In one of his more daring exploits, Leng disguised himself as a chef working at logging camps to infiltrate the network of notorious logging baron, Try Pheap, an adviser to Cambodian Prime Minister Hun Sen.
He lifted the lid on Pheap's vast illegal logging operations in a 2013 report but the tycoon continued to expand his timber business across the country. This year, Leng filmed two major logging operations inside the protected area of Phnom Samkos Wildlife Sanctuary in the western Cardamon Mountains – both in concessions leased by Try Pheap.
What he discovered next is a scandal on an international scale.
Video footage from Try Pheap's timber depot on the outskirts of Phnom Penh shows huge quantities of luxury wood being loaded into shipping containers.
Al Jazeera tracked these containers and confirmed they travelled from Cambodia's Sihanoukville Port to northern Vietnam.
Try Pheap and his representatives have not responded to Al Jazeera's requests for comment.
Leng, the activist, says timber smugglers use illegal crossings dotted across the border as part of a rampant industry, with Vietnam effectively laundering then exporting illegally logged wood from Cambodian forests.
Almost half a million cubic metres of timber were smuggled from Cambodia to Vietnam between 2016 and 2018, according to a series of reports by international non-government organisation, the Environmental Investigation Agency.
In official correspondence seen by Al Jazeera, the Cambodian government accuses Vietnam of issuing permits for illegally logged timber, despite repeated warnings.
"There is still timber going across the border because there is a black market in that area," spokesman Neth Pheaktra tells Al Jazeera.
"These activities are illegal. That's why the Ministry of Environment, as well as other relevant ministries, and border officials are cracking down on forest crimes."
Vietnam's government says it "strictly prohibits illegal timber harvesting, transportation, processing and trade" and is taking measures to stop it.
From 2001 to 2018, Cambodia lost 2.17 million hectares of tree cover, equivalent to a 25% decrease, according to data analysis by Global Forest Watch.
The timber feeds an insatiable demand for rare wood in China, where prices for luxury timber furniture have soared. One bed made from Siamese Rosewood – which has been almost eradicated in Cambodia – reportedly was on sale for $1 million.
"Sometimes I cry. I feel disappointed because I'm not able to protect the forest," says Leng. "I see that the destruction is so big, but no one helps to protect it.
With huge profits to be made, Leng's investigations are undertaken at great risk.
Another Cambodian forest activist, Chut Wutty, was murdered in 2012 while investigating a logging company. Several more forest patrollers have been killed since, including three who were shot at the Vietnamese border last year.
Leng himself has received numerous death threats and had his equipment smashed.
"I know that this is dangerous work… No one dares to challenge the companies," says Leng. "Why do I challenge [them]? Because the companies have caused mass destruction to the forest."
In some cases, protected areas have been completely destroyed – such as Snuol Wildlife Sanctuary in eastern Cambodia.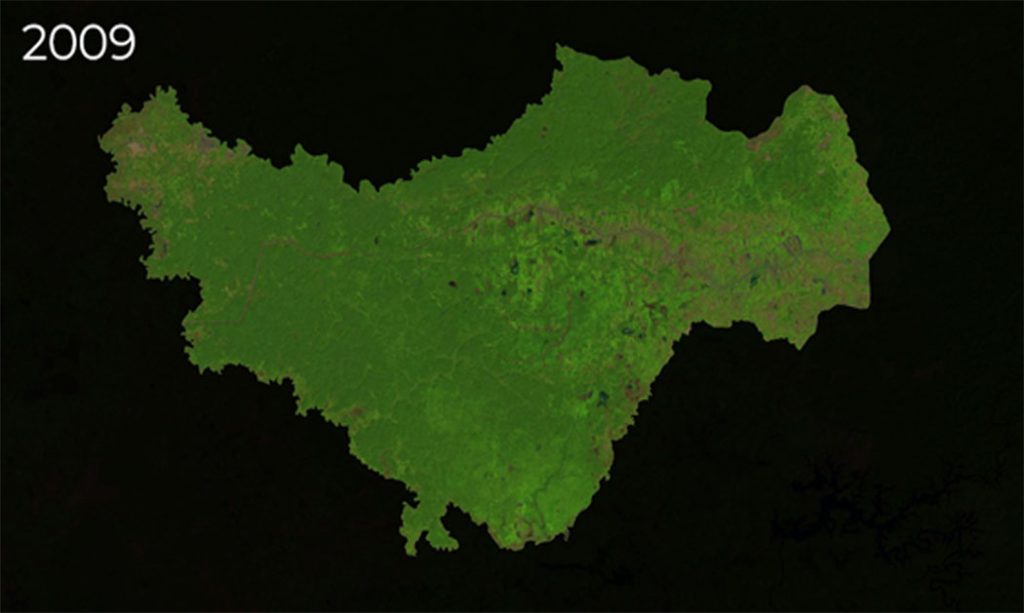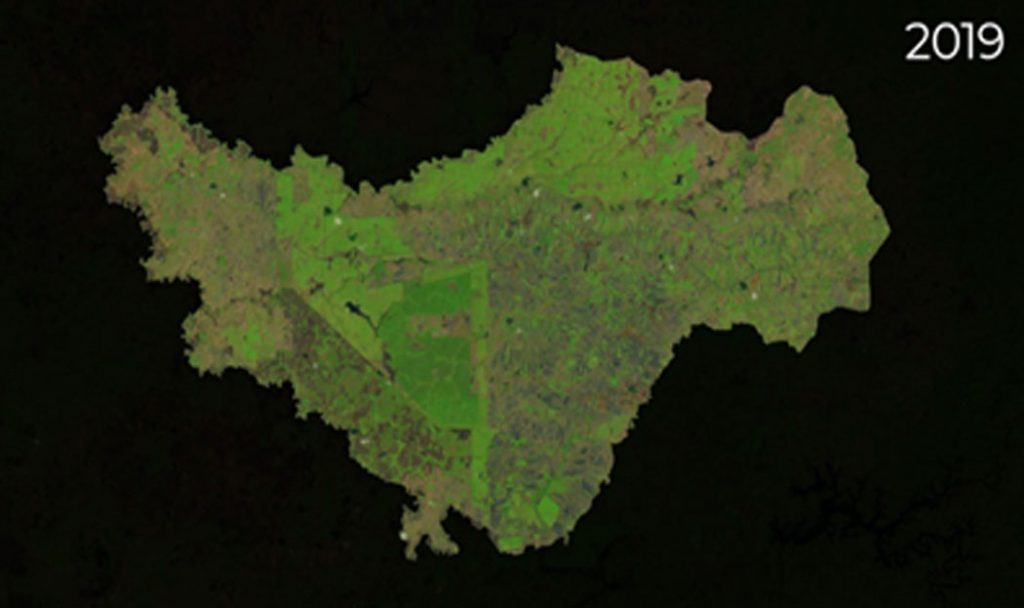 Snuol Wildlife Sanctuary Data: NASA Landsat / USGS
The sanctuary was so severely damaged, the government removed its protected status in 2018 – conceding there was nothing left to protect.
Travelling in a four-wheel drive vehicle so old the rear brakes often erupt into plumes of smoke, Leng stops at the barren remains of the former sanctuary.
"Maybe 10 years ago there was jungle and a lot of forest and a lot of wildlife like elephants, tigers, rabbits…" he laments.
"The private companies came to destroy, to terminate the forest here."
Other sanctuaries, like Boeung Per in the north, are rapidly heading towards the same fate.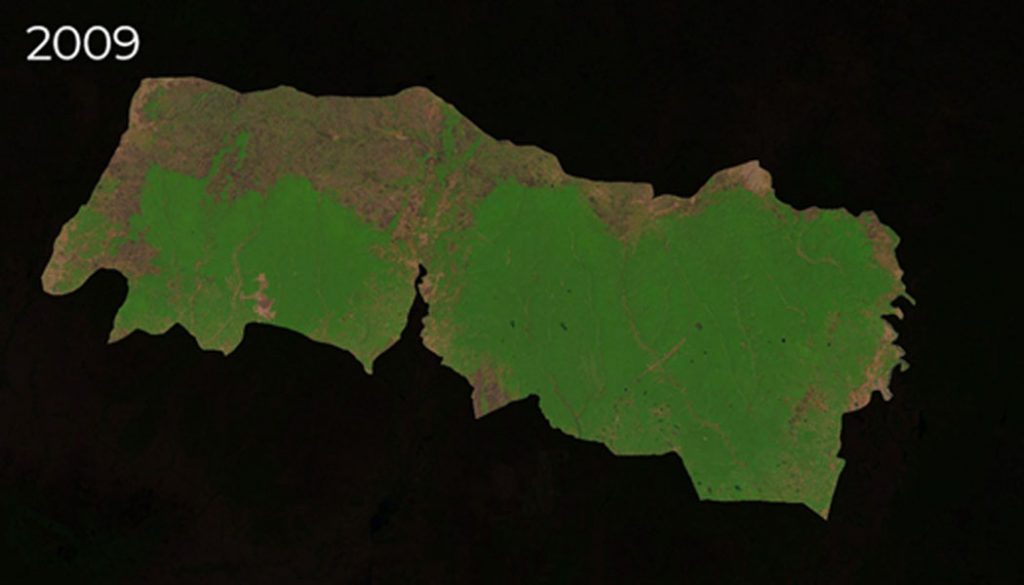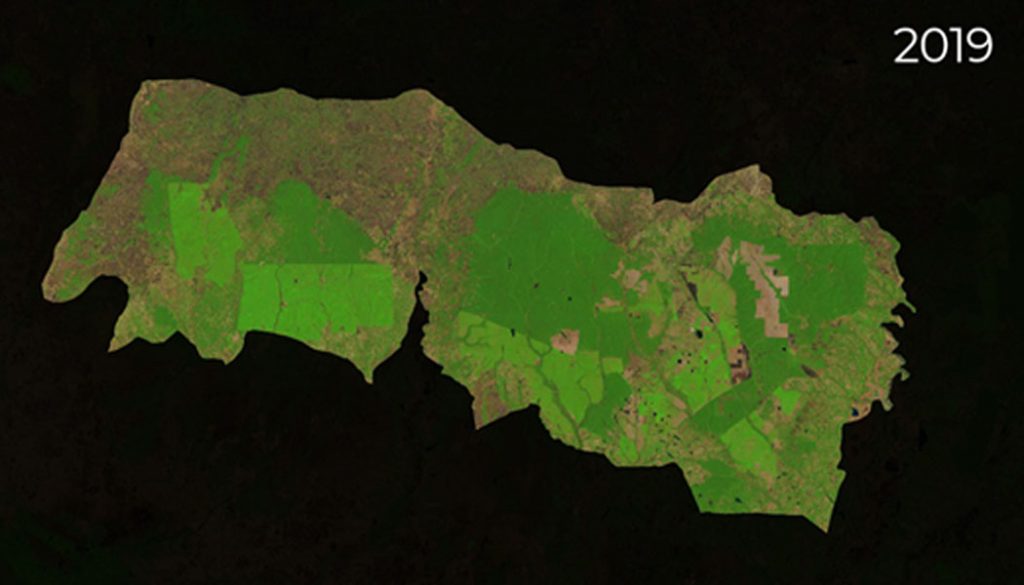 Boeung Per Sanctuary Data: NASA Landsat / USGS
But despite the forces stacked against him, Leng continues to race off deep into the jungle every time he gets a new tip-off of potential illegal activity.
"This has happened for 10 to 20 years – not just this year, and no one has been able to prevent it," he says.
But as long as there are precious forests to save in Cambodia, Leng will be on the frontline defending them.
WATCH THE DOCUMENTARY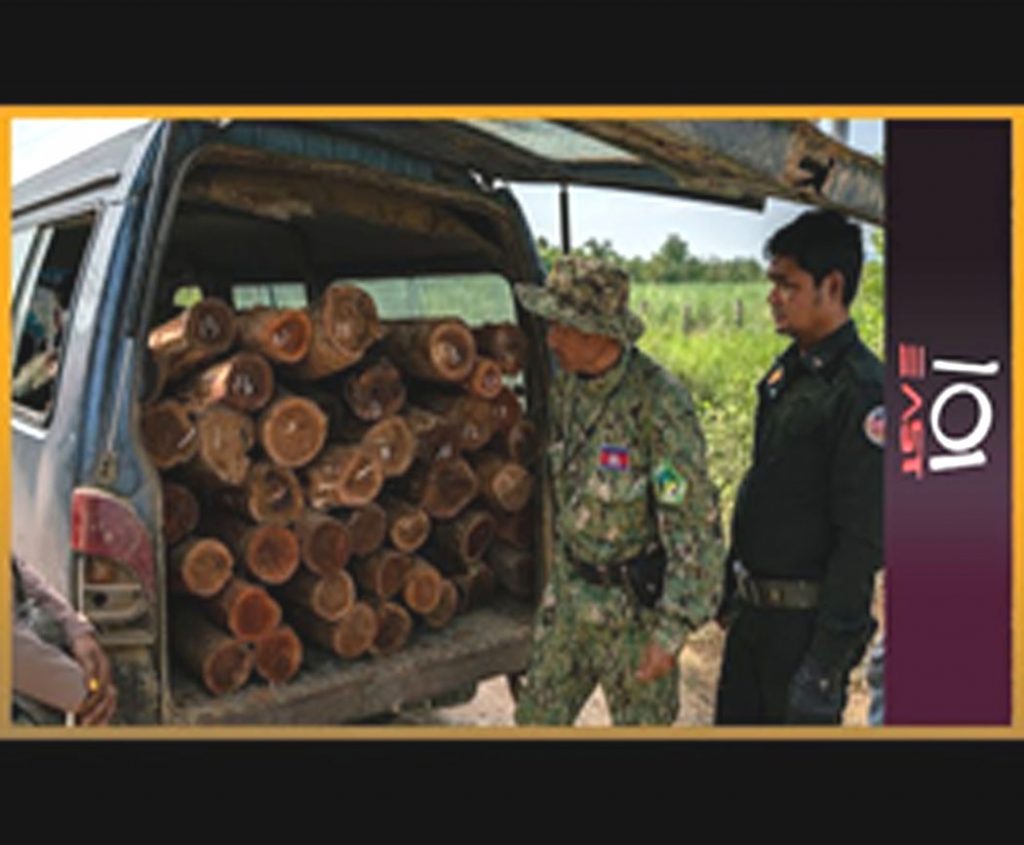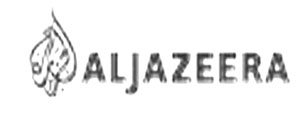 © 2019 Al Jazeera Media Network.
https://www.bbc.com/news/world-middle-east-50005790
Turkey Syria offensive: 'The Kurds have no friends but the mountains'
10 October 2019
Related Topics Syrian civil war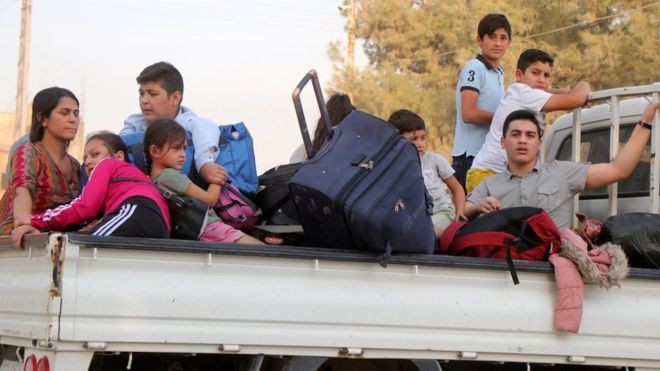 Image copyright EPA Image caption Activists say tens of thousands of people have fled towns along the Syria-Turkey border
"It's like hell. I am afraid for all my family and everyone I know."
Sevinaz is from a town near Syria's border with Turkey that immediately came under heavy bombardment when the Turkish military and allied Syrian rebels launched an assault on Kurdish-led forces there on Wednesday.
The 27-year-old Kurdish filmmaker and activist said repeated air and artillery strikes on the town – called Sere Kaniye by Kurds, and Ras al-Ain by Arabs – had forced her to flee with several members of her family.
"I am outside the town with my sick mother. My brother is inside. I have been informed that my cousin might have been martyred. There is no safe place for anybody," she told the BBC on Thursday morning, hours before rebels said the town was surrounded.
"I'm concerned about it being the last time that I see my city," she said.
'Erdogan is a liar'
Turkey's President, Recep Tayyip Erdogan, has said the aim of the military operation is to create a 32km (20-mile) deep "safe zone" along the Syrian side of the border and to resettle up to two million Syrian refugees there.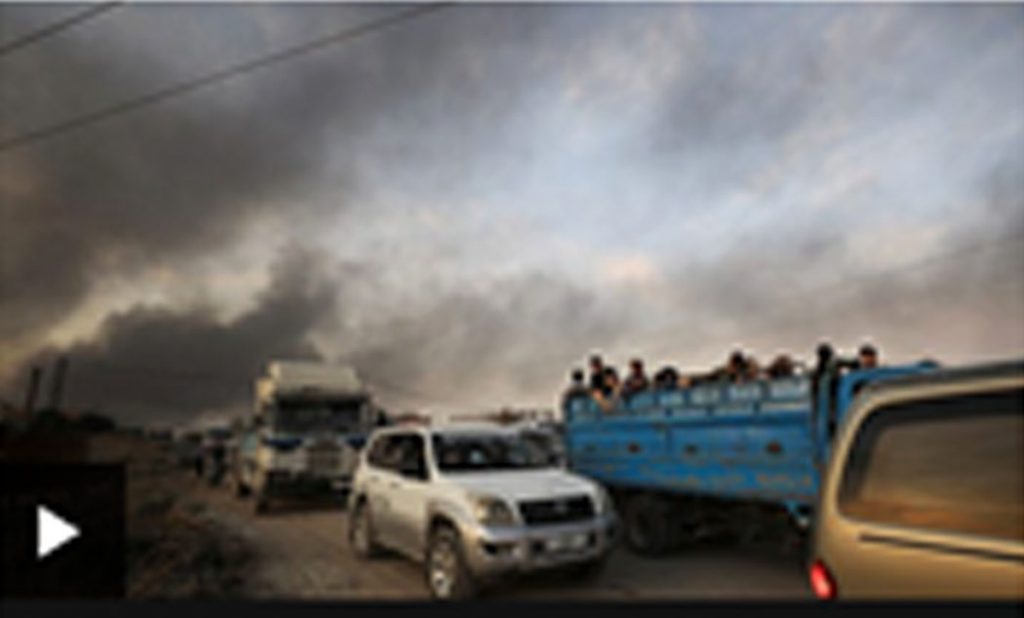 Media captionSome residents began to flee as smoke rose over the border town of Ras al-Ain
He has said he wants to push back from the Turkish border members of a Syrian Kurdish militia called the People's Protection Units (YPG). He insists the YPG is an extension of a rebel group that has fought for Kurdish autonomy in Turkey and is designated a terrorist organisation by Turkey, the US and EU.
The YPG, which denies the claim, is the dominant force in an alliance of Kurdish and Arab militias called the Syrian Democratic Forces (SDF). It has been the critical partner on the ground in Syria for the US-led multinational coalition against the jihadist group Islamic State (IS).
Sevinaz dismissed Mr Erdogan's assertion that he wants "to prevent the creation of a terror corridor across our southern border, and to bring peace to the area".
"He's a liar and he wants the Kurds to be finished. And not just Kurds, because in Sere Kaniye and all the other cities it's not just Kurds who are living here," she said.
Sevinaz said she believed the SDF and YPG's fighters would do all they could to repel the Turkish assault, and that ultimately they would be victorious.
"They are the children of this land. They are our brothers and sisters," she explained. "Even with all the things that are happening and the silence from the world, I still believe that the right people will win."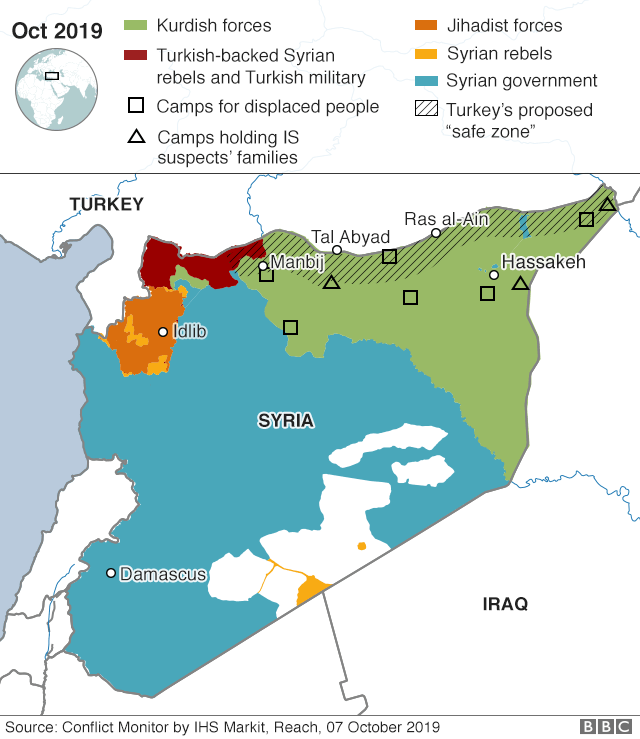 Azad Cudi, a British-Iranian Kurd who is a sniper for the YPG, told the BBC on Wednesday that US President Donald Trump's decision to withdraw US troops from the border area in anticipation of a Turkish offensive felt "like a stab in the back".
The US military had previously attempted to avert a Turkish offensive on its Kurdish allies by setting up with the Turkish military a "security mechanism" in the border area. The YPG co-operated by dismantling fortifications.
"In August, we came to this 'security mechanism' agreement," Mr Cudi said. "Based on that, we withdrew. We destroyed the fighting positions which were built to fight the Turkish in case of an invasion and we handed them over to the Americans."
'We have no friends but the mountains'
Mr Cudi said SDF forces were not equipped with the heavy machine-guns and anti-aircraft and anti-tank weapons that they would need to repel a Turkish assault.
"But if there is no choice, there is no choice. We will fight back at all costs."
"There's been many, many letting down and abandoning Kurds in the past. This is what we say: 'We have no friends but the mountains,'" he added. "The United States, like any other state or any other government, will do whatever serves their own best interests. We know that."
He said Mr Trump and other US politicians had been "lied to" about the war with IS, and he expressed concern about the risk of thousands of suspected IS militants being detained in SDF prisons escaping if their guards came under attack by Turkey.
Image copyright AFP Image caption US troops pulled back from the border on Monday in anticipation of the Turkish assault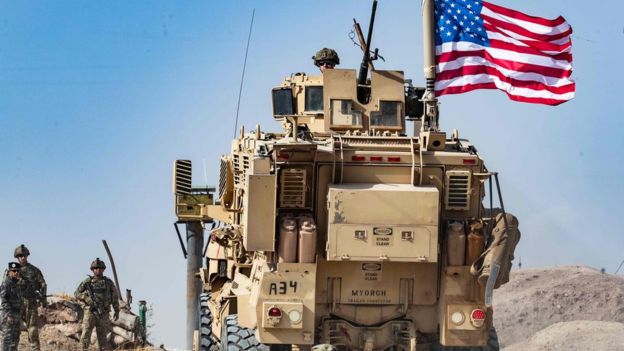 "[The war] is not finished, it is not over. We wouldn't do such a thing as losing prisoners, but imagine when things get tough and there is a war and you are fighting on many fronts. It will be practically difficult to control and manage these prisoners."
He added: "The Kurds are the only people who have fought [IS]. The Iraqi government and the Syrian government couldn't stand their attacks. We were the only ones who could resist them. With us being threatened, their hope for a new caliphate may grow again."
Sevinaz said she believed Turkey was also in contact with IS sleeper cells inside north-eastern Syria and would ask them to target the Kurds. On Wednesday, several IS militants reportedly attacked SDF posts in the region.
"I'm worried and I think soon that there will be lots more movement from them. They already did one [attack] next to Sere Kaniye, and… in Raqqa, and I think there will be more soon."
Turkey says it has made its military move in northern Syria to fight terrorism and that it wants to take the lead in fighting IS.
She also held out little hope of Mr Trump carrying out his threat to "totally destroy and obliterate" Turkey's economy if it does anything he considers to be "off limits".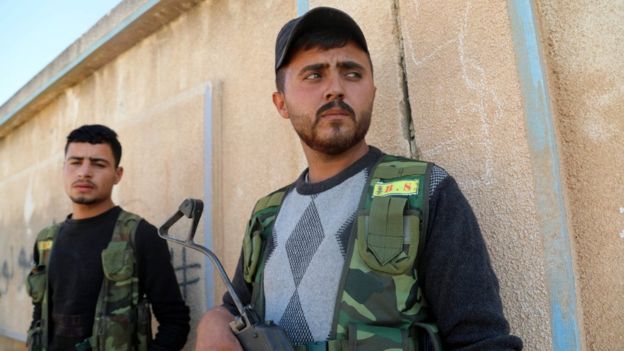 Image copyright EPA Image caption The Syrian Democratic Forces has said it will defend its territory "at all costs"
"What does 'off limits' mean? They're already attacking everywhere," she said. "They don't care about civilians. They don't care about the middle of the cities.
"Donald Trump is going to do nothing. He cares about money. He doesn't care about the 11,000 people who died while fighting and resisting against IS."
Sevinaz insisted that she would not flee to another part of Syria. "I will not move from Rojava. I will never move," she said, using the Kurdish name for the north-east of the country.
Instead, she called for people across the world to make clear to their governments their anger at the situation.
"The states do not care about us. The states didn't care about bringing their [foreign] IS prisoners back to their countries. The states didn't care about us being under threat for a long, long time," she added. "It is the time for the voices of the people, who believe in freedom, who believe in human rights."
Related Topics
Fierce battle rages over key Syrian border town
12 October 2019
From the section Middle East
Full article Fierce battle rages over key Syrian border town
US sends more troops to Saudi to face Iran threat
Full article US sends more troops to Saudi to face Iran threat
Iranian tanker 'attacked' off Saudi coast
11 October 2019
From the section Middle East
Full article Iranian tanker 'attacked' off Saudi coast
More Videos from the BBC
https://www.bbc.com/news/world-asia-50020108
Typhoon Hagibis: Japan suffers deadly floods and landslides from storm
13 October 2019
Related Topics Typhoon Hagibis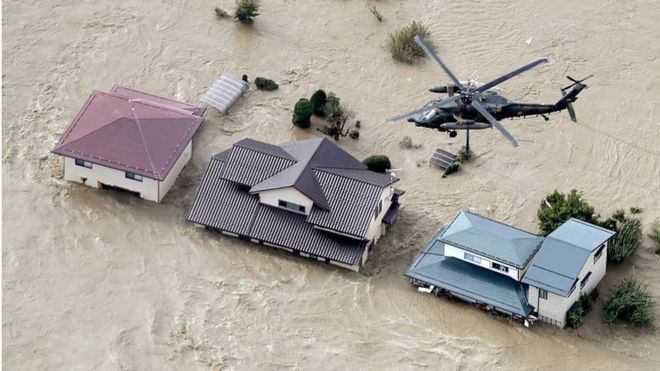 Image copyright Reuters Image caption Helicopters rescued people trapped in their homes when the Chikuma river burst its banks
At least nine people are reported dead as Japan recovers from its biggest storm in decades.
Typhoon Hagibis triggered floods and landslides as it battered the country with wind speeds of 225km/h (140mph).
Rivers have breached their banks in at least 14 different places, inundating residential neighbourhoods.
The storm led to some Rugby World Cup matches being cancelled but a key fixture between Japan and Scotland will go ahead on Sunday.
Hagibis is heading north and is expected to move back into the North Pacific later on Sunday.
It made landfall on Saturday shortly before 19:00 local time (10:00 GMT), in Izu Peninsula, south-west of Tokyo and moved up the east coast. Almost half a million homes were left without power.
In the town of Hakone near Mount Fuji more than 1m (3ft) of rain fell on Friday and Saturday, the highest total ever recorded in Japan over 48 hours.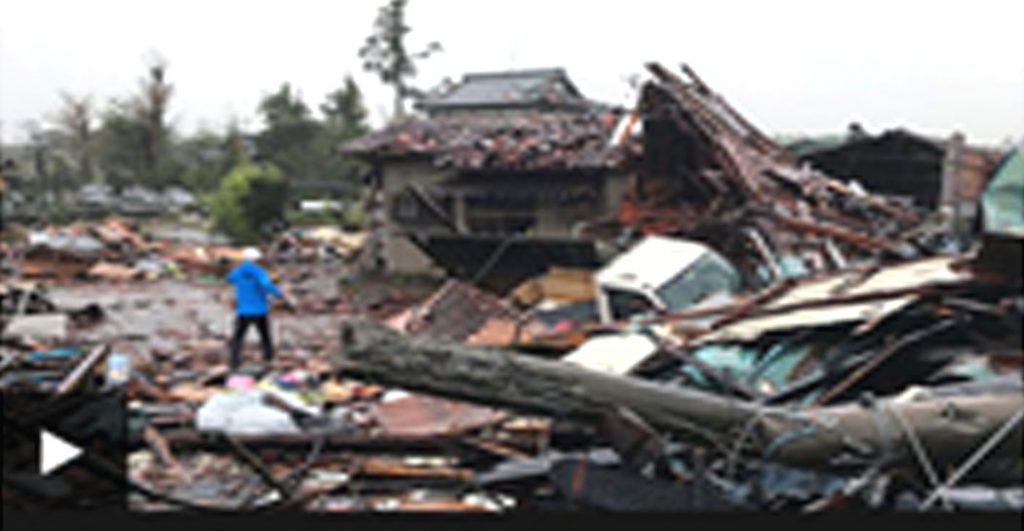 Media captionMore than seven million people were urged to leave their homes
Further north in Nagano prefecture, levees along the Chikuma river gave way sending water rushing through residential areas, inundating houses. Flood defences around Tokyo have held and river levels are now falling, reports the BBC's Rupert Wingfield-Hayes in Japan.
Officials said some of those killed were swept away by landslides while others were trapped in their cars as floodwaters rose. Another 15 people are listed as missing and dozens are reported injured.
What preparations were made?
More than seven million people were urged to leave their homes as the huge storm approached, but it is thought only 50,000 stayed in shelters.
Many residents stocked up on provisions before the typhoon's arrival, leaving supermarkets with empty shelves.
Image copyright Reuters Image caption Torrential rain has caused rivers to flood huge areas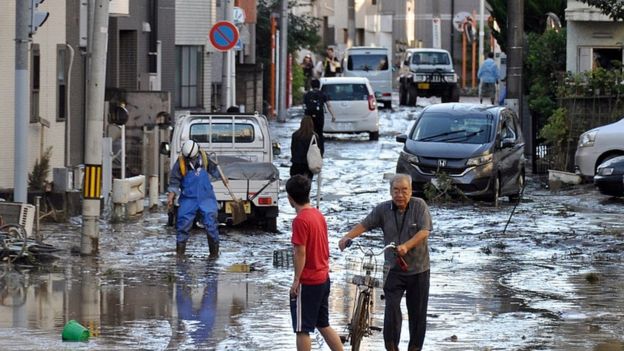 Image copyright EPA Image caption A huge clean-up operation was under way in Kawasaki near Tokyo
"Unprecedented heavy rain has been seen in cities, towns and villages for which the emergency warning was issued," Japan's Meteorological Agency (JMA) forecaster Yasushi Kajiwara told a press briefing.
Many bullet train services were halted, and several lines on the Tokyo metro were suspended for most of Saturday.
All flights to and from Tokyo's Haneda airport and Narita airport in Chiba have been cancelled – more than 1,000 in total.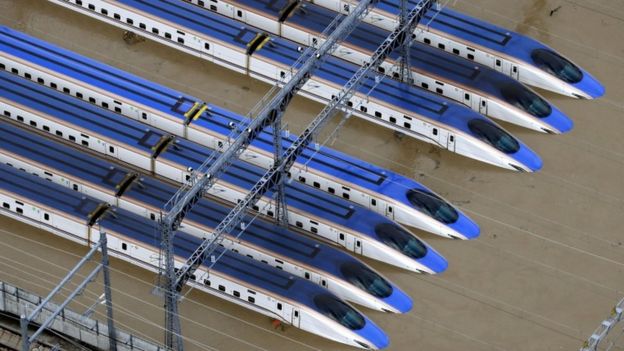 Image copyright Reuters Image caption Bullet trains were half submerged in Nagano, central Japan
Two Rugby World Cup games scheduled for Saturday were cancelled on safety grounds and declared as draws – England-France and New Zealand-Italy. The cancellations were the first in the tournament's 32-year history.
Sunday's Namibia-Canada match due to take place in Kamaishi was also cancelled and declared a draw.
The US-Tonga fixture in Osaka and Wales-Uruguay in Kumamoto will go ahead as scheduled on Sunday, organisers said.
Meanwhile, a crunch game between Scotland and tournament hosts Japan on Sunday will now go ahead. The decision followed a safety inspection.
The Japanese Formula One Grand Prix is also taking place on Sunday.
'A blanket and a biscuit'
Local resident James Babb spoke to the BBC from an evacuation centre in Hachioji, western Tokyo. He said the river near his house was on the brink of overflowing.
"I am with my sister-in-law, who is disabled," he said. "Our house may flood. They have given us a blanket and a biscuit."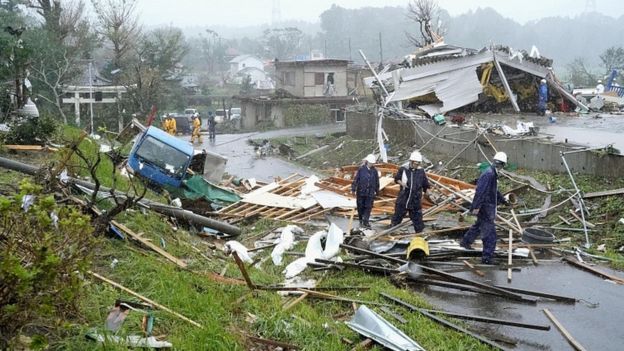 Image copyright Reuters Image caption Tornado-like winds whipped up by the typhoon struck east of Tokyo
Andrew Higgins, an English teacher who lives in Tochigi, north of Tokyo, told the BBC he had "lived through a few typhoons" during seven years in Japan.
"I feel like this time Japan, generally, has taken this typhoon a lot more seriously," he said. "People were out preparing last night. A lot of people were stocking up."
Only last month Typhoon Faxai wreaked havoc on parts of Japan, damaging 30,000 homes, most of which have not yet been repaired.
"I evacuated because my roof was ripped off by the other typhoon and rain came in. I'm so worried about my house," a 93-year-old man told NHK, from a shelter in Tateyama, Chiba.
Japan suffers about 20 typhoons a year, but Tokyo is rarely hit on this scale.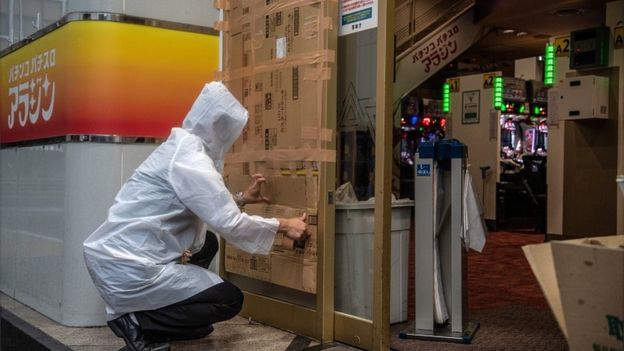 Image copyright Getty Images Image caption Shopkeepers tried to protect their stores from the powerful winds and rain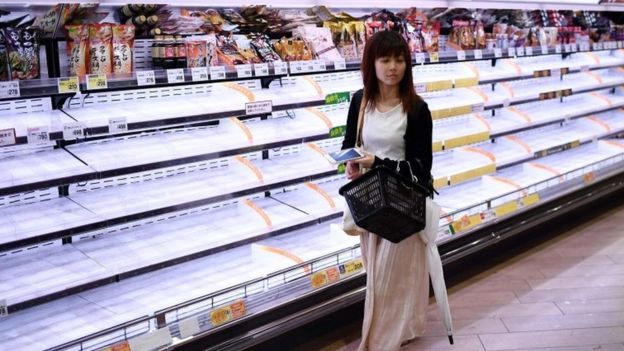 Image copyright AFP Image caption Many supermarket were left empty as people stocked up
In this powerful, personal talk, author and academic Juan Enriquez shares stories from inside the immigration crisis at the US-Mexico border, bringing this often-abstract debate back down to earth — and showing what you can do every day to create a sense of belonging for immigrants. "This isn't about kids and borders," he says. "It's about us. This is about who we are, who we the people are, as a nation and as individuals."
This talk was presented at an official TED conference, and was featured by our editors on the home page.
About the speaker
Juan Enriquez · Author, academic, futurist
Juan Enriquez thinks and writes about the profound changes that genomics and brain research will bring about in business, technology, politics and society.
More Resources
The Untied States of America: Polarization, Fracturing, and Our Future
Juan Enriquez
Crown (2005)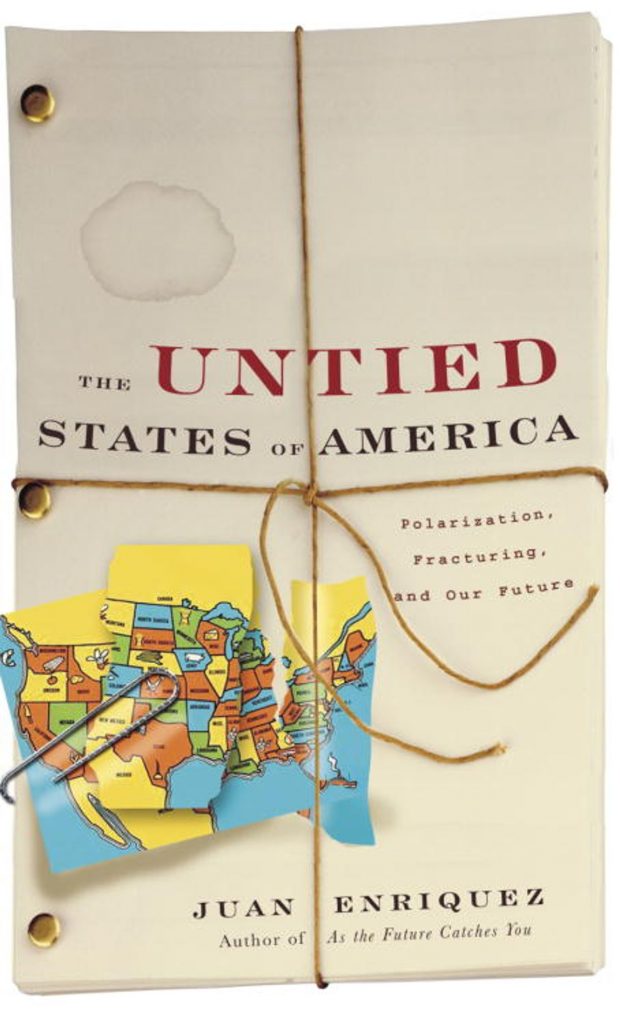 TED Salon: Border Stories | September 2019
For the past 20 years, photographer and TED Fellow Jon Lowenstein has documented the migrant journey from Latin America to the United States, one of the largest transnational migrations in world history. Sharing photos from his decade-long project "Shadow Lives USA," Lowenstein takes us into the inner worlds of the families escaping poverty and violence in Central America — and pieces together the complex reasons people leave their homes in search of a better life.
This talk was presented at an official TED conference, and was featured by our editors on the home page.
About the speaker
Jon Lowenstein · Documentary photographer, filmmaker, visual artist
TED Fellow Jon Lowenstein is a documentary photographer, filmmaker and visual artist whose work reveals what the powers that be are trying to hide.
More Resources
Jon Lowenstein
PREORDER NOW (2020)
Take Action
learn
Learn more about Jon Lowenstein's work.
participate
Support Shadow Lives, a decade-long project documenting the experiences and lives of the millions of people along the migrant trail.
1,216,641 views
TEDSummit 2019 | July 2019
Refugee and immigrants rights attorney Melanie Nezer shares an urgently needed historical perspective on the crisis at the southern US border, showing how citizens can hold their governments accountable for protecting the vulnerable. "A country shows strength through compassion and pragmatism, not through force and through fear," she says.
This talk was presented to a local audience at TEDxMidAtlantic, an independent event. TED's editors chose to feature it for you.
About the speaker
Melanie Nezer · Refugee and immigrants rights attorney
Melanie Nezer is a national leader in efforts to inform and educate individuals, institutions, elected officials and communities about refugees and asylum seekers.
Take Action
participate
Donate to HIAS and help protect refugees.
About TEDx
TEDx was created in the spirit of TED's mission, "ideas worth spreading." It supports independent organizers who want to create a TED-like event in their own community.
TEDxMidAtlantic | March 2019
About 60 million people around the globe have been forced to leave their homes to escape war, violence and persecution. The majority have become Internally Displaced Persons, meaning they fled their homes but are still in their own countries. Others, referred to as refugees, sought shelter outside their own country. But what does that term really mean? Benedetta Berti and Evelien Borgman explain. [Directed by Biljana Labovic, narrated by Susan Zimmerman, music by David Obuchowski and Peter Linder].
Meet the educator
Benedetta Berti · Conflict and security researcher
Benedetta Berti studies how conflicts impact civilians.
About TED-Ed
TED-Ed Original lessons feature the words and ideas of educators brought to life by professional animators.
664,084 views
TED-Ed | June 2016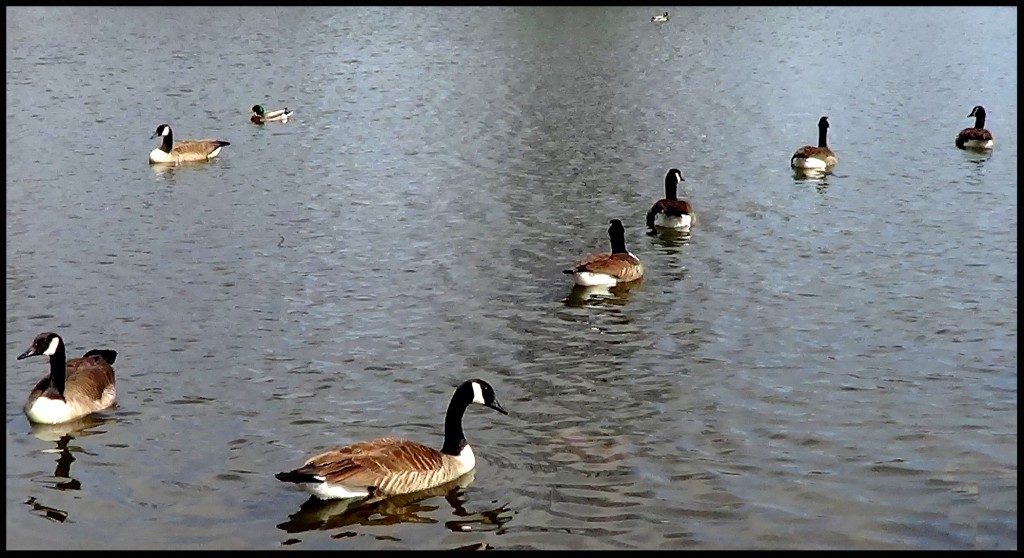 Immigrants
Little ducks and big geese swimming in a pond
Where do you come from?
Don't worry, wherever you come from
We welcome you
And glad to see you
Healthy and strong
You contribute your beauty to the pond
We all come from somewhere
As long as we are in harmony with nature
We add beauty to society as a whole
Ing-On Vibulbhan-Watts, Tuesday, April 09, 2013
Papilio machaon – Schwalbenschwanz, Swallowtail, Pa? królowej
Oct 26, 2014 Adam Grochowalski
Pa? królowej, Schwalbenschwanz, Swallowtail, Vidlochvost fenyklový. I present here the full development of this beautiful butterfly.
Category Pets & Animals
Macro Photography Reveals the Dazzling Scales and Multi-Colored Hairs That Cover Butterfly Wings
October 11, 2018 Kate Sierzputowski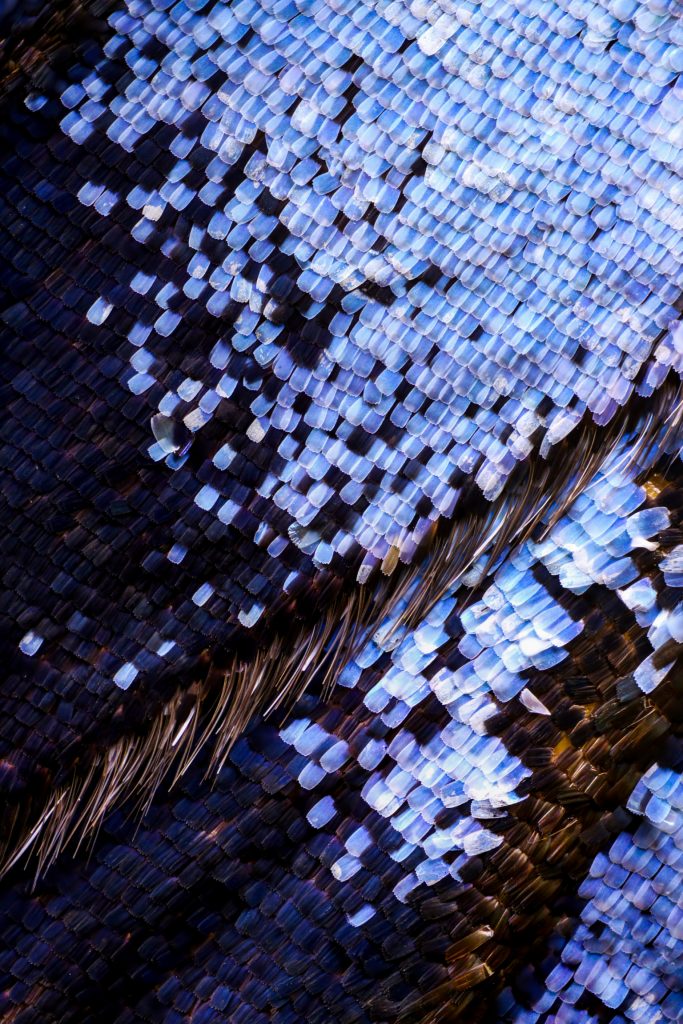 Chris Perani uses macro photography to capture the microscopic details found on butterflies' wings, such as multi-colored hairs and iridescent scales. To photograph with such precision, the photographer uses a 10x microscope objective attached to a 200mm lens, which presents an almost non-existent depth of field. "The lens must be moved no more than 3 microns per photo to achieve focus across the thickness of the subject which can be up to 8 millimeters," Perani explains to Colossal. "This yields 350 exposures, each with a sliver in focus, that must be composited together." In total this accounts for 2,100 separate exposures combined into a single image. For more detailed observations of butterfly wings, visit Perani's website. (via Colossal Submissions)