PBS News: March 25, 2020
TED Talks: Bill Gates How we must respond to the Covid – 19 pandemic
The News York Times: Morning Briefing – Wednesday, March 25, 2020
South China Morning Post: SCMP – This week in Asia – Coronavirus: Tokyo's cherry blossoms bring thousands to parks but experts worry the worst isn't over yet for Japan
PBS NewsHour full episode, Mar 25, 2020
Mar 25, 2020 PBS NewsHour
Wednesday on the NewsHour, much of the U.S. is under orders to stay home, as the number of confirmed coronavirus cases climbs past 60,000. Plus: What's in Congress' historic economic relief bill, House Speaker Nancy Pelosi, Louisiana Gov. Bel Edwards on what states need from President Trump, conditions in New York emergency rooms, COVID-19 in Russia, Trump's news briefing and Songs of Comfort. WATCH TODAY'S SEGMENTS Congress pushes ahead on aid deal as U.S. virus cases rise https://www.youtube.com/watch?v=P6AP4… Pelosi says relief bill will 'put money in people's pockets' https://www.youtube.com/watch?v=4Uw4P… Louisiana governor: We need help sourcing more ventilators https://www.youtube.com/watch?v=6Fxjc… 'Everything is transformed' as COVID-19 grips NY hospitals https://www.youtube.com/watch?v=uFU-k… As Russia closes borders, how widespread is COVID-19 there? https://www.youtube.com/watch?v=32LO7… News Wrap: Pompeo warns Afghan leaders to end political feud https://www.youtube.com/watch?v=ES0lP… Trump urges Congress to pass pandemic economic aid package https://www.youtube.com/watch?v=i7iPz… Yo-Yo Ma's musical effort to share #SongsofComfort amid coronavirus https://www.youtube.com/watch?v=KFGKQ… Stream your PBS favorites with the PBS app: https://to.pbs.org/2Jb8twG Find more from PBS NewsHour at https://www.pbs.org/newshour Subscribe to our YouTube channel: https://bit.ly/2HfsCD6
Philanthropist and Microsoft cofounder Bill Gates offers insights into the COVID-19 pandemic, discussing why testing and self-isolation are essential, which medical advancements show promise and what it will take for the world to endure this crisis. (This virtual conversation is part of the TED Connects series, hosted by head of TED Chris Anderson and current affairs curator Whitney Pennington Rodgers.)
A passionate techie and a shrewd businessman, Bill Gates changed the world while leading Microsoft to dizzying success. Now he's doing it again with his own style of philanthropy and passion for innovation.
After a long career in journalism and publishing, Chris Anderson became the curator of the TED Conference in 2002 and has developed it as a platform for identifying and disseminating ideas worth spreading.
Whitney Pennington Rodgers · TED Current Affairs Curator
Whitney Pennington Rodgers is an award-winning journalist and media professional.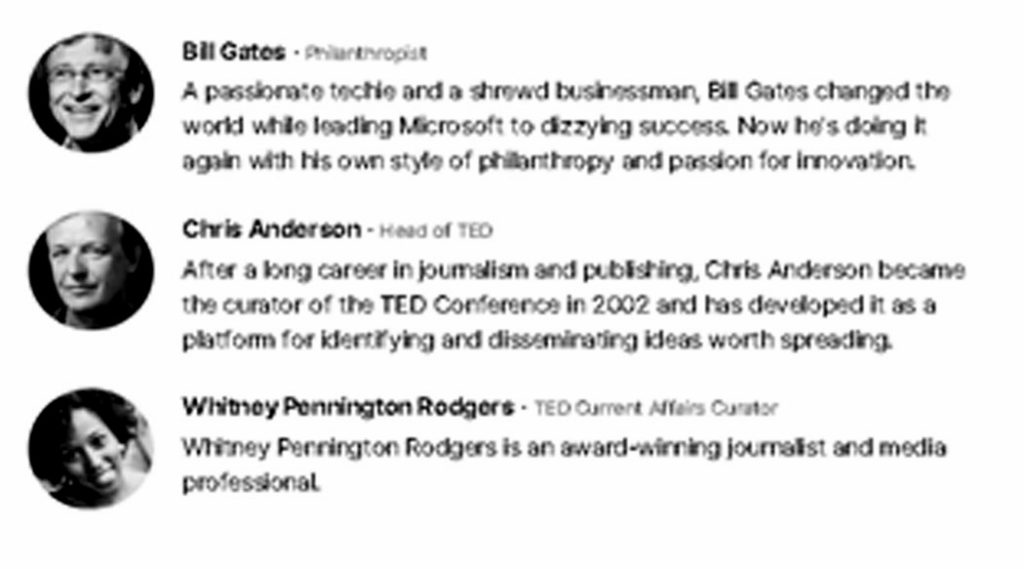 https://mail.google.com/mail/u/0/?tab=wm&ogbl#inbox/FMfcgxwHMZHmBwDCWfKNDVXsWHNXklrW
The New York Times nytimes.com
Morning Briefing
Wednesday, March 25, 2020 | View in browser Good morning. We're covering a stimulus deal between the Senate and the Trump administration and the growing toll of the coronavirus in New York. We also look at the newest additions to the Library of Congress's National Recording Registry (when the news includes Mister Rogers, it's not all bad).


By Chris Stanford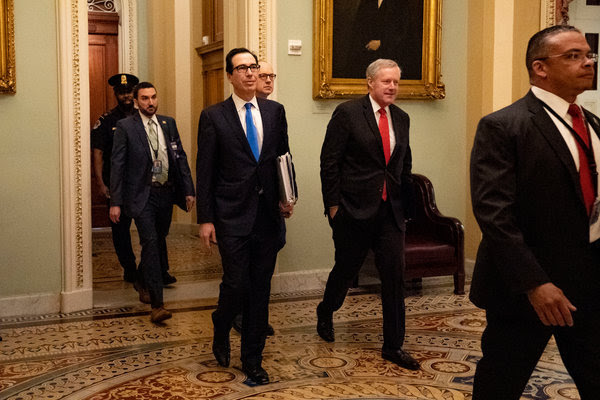 Treasury Secretary Steven Mnuchin, center, said President Trump was "very pleased with this legislation." Anna Moneymaker/The New York Times $2 trillion for a nation under siege The Senate and the Trump administration agreed early this morning on a roughly $2 trillion measure that would send direct payments and jobless benefits to individuals, as well as money to states and businesses hit by the coronavirus pandemic. The legislation, which was still being finalized, is expected to be enacted within days. It's the largest fiscal stimulus package in modern U.S. history. Here are the latest updates and maps of the outbreak. We've also compiled a daily tracker that shows the virus's trajectories by country and state. In other developments: ? President Trump said on Tuesday that he wanted to reopen the U.S. for business by Easter, on April 12, saying he believed that a crippled economy and forced social isolation would do more harm than the spread of the virus. Public health experts said that lifting the restrictions now in place would result in unnecessary deaths. ? Here's how some economists assess the trade-off between economic well-being and health. Our Opinion section also compiled a range of perspectives. ? Global markets rose today on the news from Washington, after a major rally on Wall Street. Here's the latest. ? The Chinese province of Hubei, where the pandemic began, lifted travel restrictions on most of its 60 million residents today, ending a nearly two-month lockdown. ? India's 1.3 billion people must stay in their homes for three weeks starting today. Prime Minister Narendra Modi acknowledged that the lockdown would create "a very difficult time for poor people," in a country where hundreds of millions are destitute. ? For Olympic athletes, the decision to postpone the Summer Games in Tokyo until 2021 comes as both a blessing and a curse. ? Yellowstone, Grand Teton and the Great Smoky Mountains national parks were closed, after concerns about crowding. ? Hundreds of e-commerce sites are popping up to sell products that they claim help fight the coronavirus, and many are being shut down for making exaggerated claims or selling phantom goods. "The Daily": Today's episode is about the president's response to the pandemic. The Times is providing free access to much of our coronavirus coverage, and our Coronavirus Briefing newsletter — like all of our newsletters — is free. Please consider supporting our journalism with a subscription.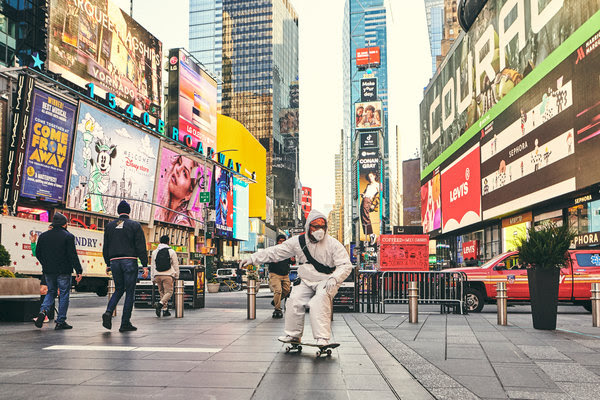 Times Square on Tuesday. The coronavirus infection rate was up to 10 times greater in the New York area than in other parts of the country, officials said. Bryan Derballa for The New York Times New York is a 'high-risk area' Vice President Mike Pence on Tuesday advised people who have passed through or left the city recently to place themselves in a 14-day quarantine. About 60 percent of the country's new confirmed cases of the coronavirus were in the New York City metropolitan area, officials said. Gov. Andrew Cuomo, who has emerged as the Democratic Party's most prominent voice during the crisis, offered a grim forecast for the outbreak in the city and criticized the federal government for its slow response in sending crucial equipment. "You want a pat on the back for sending 400 ventilators?" he said. "What are we going to do with 400 ventilators when we need 30,000 ventilators? You're missing the magnitude of the problem." Related: The city's public transportation network is cutting service at least 25 percent, after subway ridership on Tuesday fell 87 percent — by nearly 4.8 million riders — compared with the same day last year.
Photo illustration by Delcan & Co. 'What I learned when my husband got sick' "It has been 12 days since T woke up in the middle of the night on March 12 with chills." In a first-person essay, an editor for The Times, Jessica Lustig, describes life with her family since her husband was diagnosed with Covid-19, the disease caused by the coronavirus. She writes: "It's as if we are in a time warp, in which we have accelerated at 1½ time speed, while everyone around us remains in the present — already the past to us — and they, blissfully, unconsciously, go about their ordinary lives, experiencing the growing news, the more urgent advisories and directives, as a vast communal experience, sharing posts and memes about cabin fever, about home-schooling, about social distancing, about how hard it all is, while we're living in our makeshift sick ward, living in what will soon be the present for more and more of them." If you have 20 minutes, this is worth it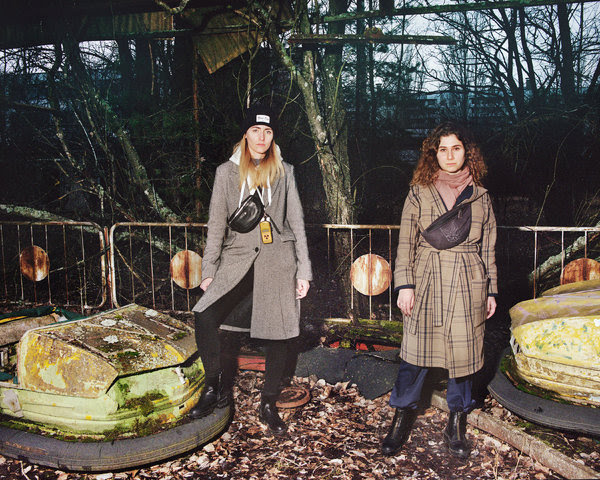 Drawn to Chernobyl Mark Neville for The New York Times Driven by his own curiosity, a writer for The Times Magazine traveled to the area around the former nuclear plant, the site of arguably the worst ecological catastrophe in history. "I was on a kind of perverse pilgrimage," he writes. "I wanted to see what the end of the world looked like." Above, two tourists at an abandoned amusement park in Pripyat, a city built for Chernobyl workers. Here's what else is happening Draft could include women: Under a new recommendation to Congress, all Americans ages 18 to 25 — not just young men as currently required — would have to register with the government in case of a military draft.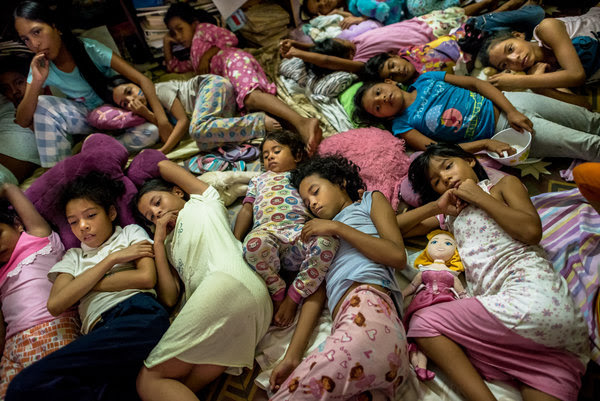 Meridith Kohut for The New York Times Snapshot: Above, a boarding school for girls in need in Maracaibo, Venezuela. As the country's economic crisis deepens, mothers and fathers are going abroad in search of work, leaving hundreds of thousands of children in the hands of relatives, friends and, sometimes, one another. In memoriam: Terrence McNally, a four-time Tony Award-winning playwright, dramatized and domesticated gay life in a Broadway career that spanned five decades. He died on Tuesday at 81, from complications of the coronavirus. A playlist for history: The theme song for "Mister Rogers' Neighborhood" and the Village People's "Y.M.C.A." are among 25 recordings that have been added to the national registry at the Library of Congress. What we're reading: This article about a socially distanced wedding from The Cut. It's "a charming story of making do," says Steven Erlanger, our chief diplomatic correspondent in Europe, "when you just have to get that wedding done for the insurance." Now, a break from the news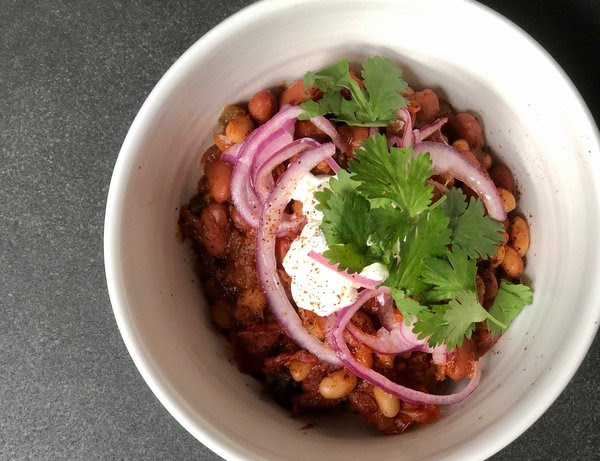 Melissa Clark Cook: This "highly adaptable" vegetarian skillet chili from Melissa Clark is part of her series on cooking with pantry staples. Watch: Netflix's feel-good documentary "Crip Camp" recalls a Catskills summer camp that fostered American disability rights activism. We made it a Critic's Pick. Listen: Patrick Stewart reads Shakespeare on Twitter, Ballet Hispánico is on Instagram, and art museums are expanding their digital offerings. If you're stuck at home and hankering for the fine arts, there's plenty online. Smarter Living: Catastrophizing — imagining the worst-case scenario and planning for it — can be damaging. So take a breath, stick to the facts and follow these other suggestions for staying sane. And now for the Back Story on … A lost sense of smell There is growing evidence that anosmia — loss of the sense of smell — may be a coronavirus symptom. Medical experts said that people who lose their ability to smell or taste should isolate themselves for at least a week, even if they are otherwise asymptomatic. Sarah Maslin Nir, a Times reporter who covered a suburban outbreak, lost her sense of smell last week and later tested positive for the virus. She spoke to our colleague Jonathan Wolfe about her experience for our Coronavirus Briefing. When did you notice that you couldn't smell? I had a socially distant lunch with a friend on Perry Street, at opposite ends of a stoop, and she passed me some Clorox wipes. And I thought, Unscented Clorox wipes? That's weird. But then I looked at them, and they said "lemon scent."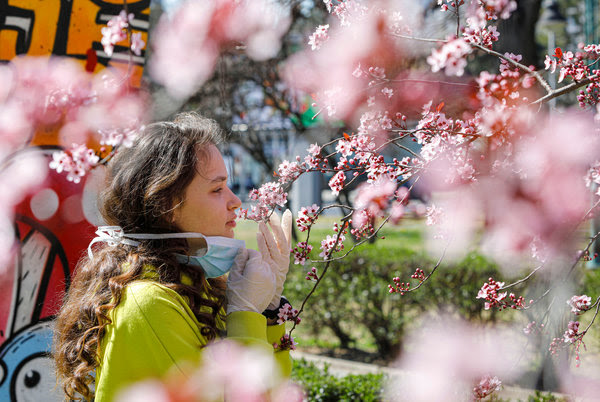 Blossom season in North Macedonia. The loss of smell has been associated with the coronavirus. Ognen Teofilovski/Reuters What did you do next? I quickly made my exit, because I remembered reading an article about two Chinese health care workers and one sentence stuck out to me — that one of the women lost her sense of taste and smell. I went home, got my godmother on FaceTime, opened my spice cupboard and tried sniffing all of the spices. I sliced fresh ginger and practically put it up my nose and couldn't smell it. Is anosmia your only symptom? I don't have a cough or a fever, but I'm exhausted. And because I can't smell, food is bland. Eggplant Parmesan tastes like a hot wet book. Has your sense of smell returned? Since I can't smell, I don't really have an appetite, but I'm still trying to eat nutritiously. After several days, my sense of smell briefly came back: I was making myself what I would normally make, a kale salad, and surprisingly, it did not taste like serrated paper. But shortly after that it went away again. How would you describe anosmia to others? It's deeply unsettling. It's a constant reminder that something is deeply wrong with your body. You can perk up and have a good moment or two, but then you eat your Cheerios and your heart misses a beat. A correction: Tuesday's briefing cited an article that misstated the regulatory status of the drug thalidomide. It was approved in the 1990s for leprosy and, later, cancer treatment; it is not the case that it was never approved in the U.S. That's it for this briefing. See you next time. — Chris Thank you
Mark Josephson and Eleanor Stanford provided the break from the news. You can reach the team at briefing@nytimes.com. P.S.
• We're listening to "The Daily." Today's episode is about President Trump's response to the coronavirus pandemic.
• Here's today's Mini Crossword, and a clue: Capital of Vietnam (five letters).
…[Message clipped] View entire message
South China Morning Post: SCMP – This week in Asia –
https://www.scmp.com/week-asia/health-environment/article/3076854/coronavirus-tokyos-cherry-blossoms-bring-thousands
Coronavirus: Tokyo's cherry blossoms bring thousands to parks but experts worry the worst isn't over yet for Japan
Japanese people bow instead of shaking hands and avoid direct contact with each other, so many believe they are relatively safe from Covid-19
But health experts say Japan faces a serious risk and people are not taking the threat seriously enough
Julian Ryall Published: 9:09am, 25 Mar, 2020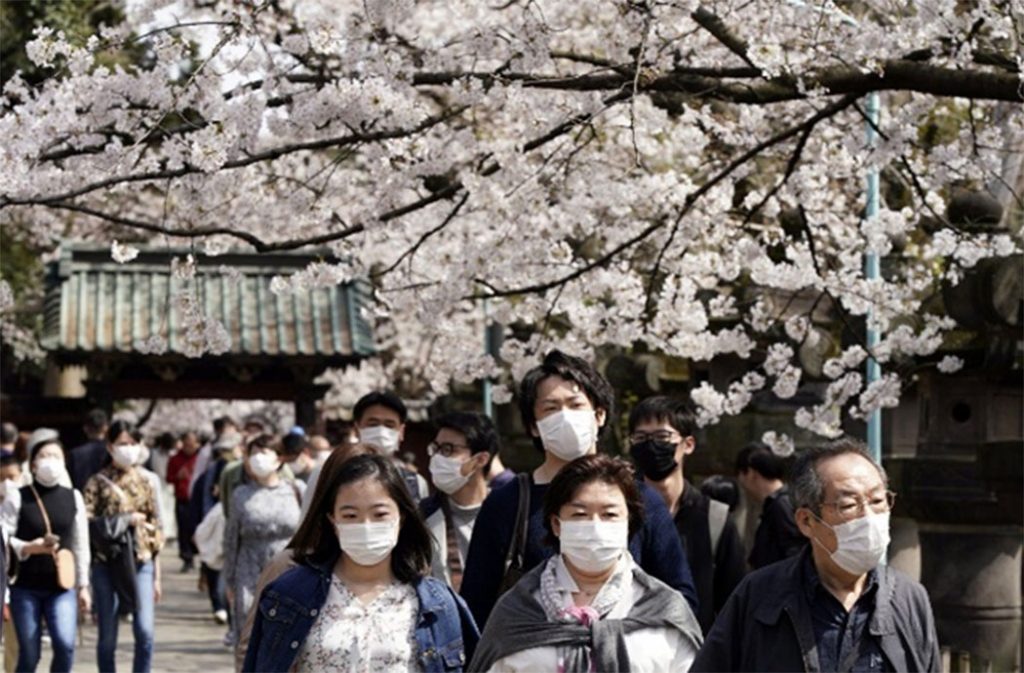 Thousands of people ventured out to see the cherry blossoms over the weekend, but Tokyo's governor has warned that a lockdown could be declared if people do not heed calls for social distancing. Photo: EPA-EFE
law student Mayako Shibata is making plans to see the cherry blossoms this weekend, despite increasingly strident warnings from health authorities to stay at home.
The 23-year-old said she was washing her hands often as she does during "regular flu season" and was not concerned about getting the
given that she has no underlying conditions.
The one concession that Shibata is making to the
disease that has so far infected well over 380,000 people globally and caused more than 16,000 deaths, is to try to steer clear of elderly people.
"I'm trying to stay away from them when I see them on the train because I know that I could be infected but that it would be far more serious for them," she said.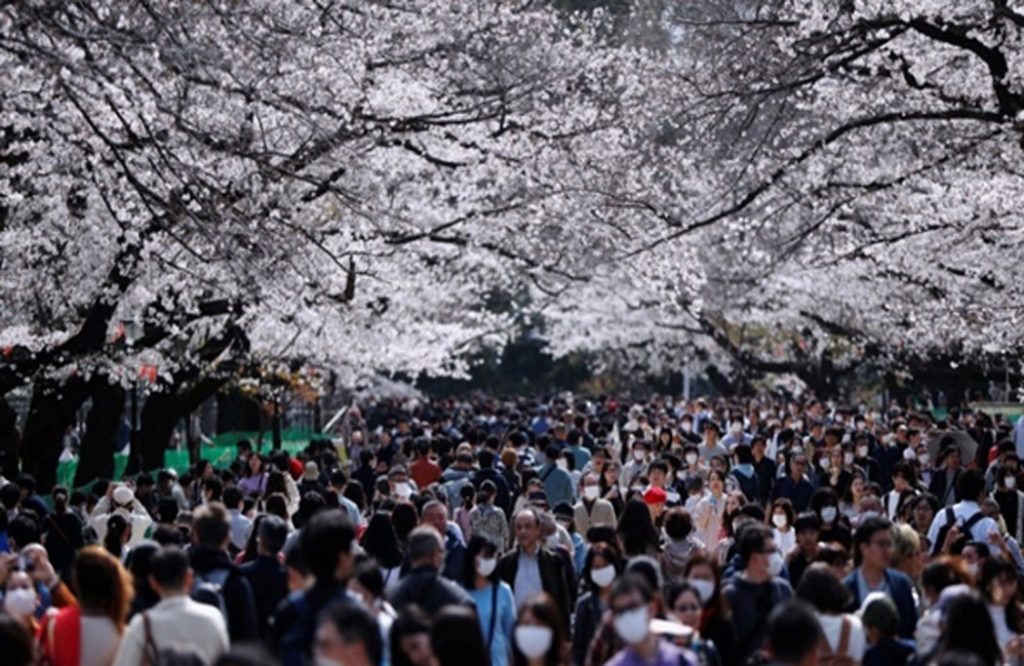 Thousands of people visit Ueno Park in Tokyo to see the cherry blossoms. Photo: Reuters
Her sense of security is partly because of her location – the capital Tokyo has 14 million residents and has reported only 138 cases so far, less than 12 per cent of the national total. Japan has had 1,141 infections and 45 deaths out of its population of 127 million people, and close to 900 patients have already been discharged from hospital. This figure excludes the Diamond Princess cruise ship that docked in Yokohama last month, where one in five people on board became infected.
In comparison, 334 infections have been reported in the
capital of Seoul, which has 10 million residents, while
, a city state with 5.6 million people, has more than 500 infections.
, with over 7 million residents, has recorded more than 350 cases.
"If I was in
or
, where the outbreaks have been much worse and where the medical infrastructure is not as developed as here, then I think I would be more careful," Shibata said.
In Italy, an estimated 0.1 per cent of the population of 60.5 million – or about 60,000 people – have been infected, with 5,476 deaths, while in Spain, about 0.06 per cent of the 46.66 million population – or 28,572 people – have been infected, with 1,720 people dying.
While many Asian nations are concerned about new cases being imported from overseas, Japan's borders remain open to some foreign travellers, though Foreign Minister Toshimitsu Motegi on Tuesday said arrivals from 18 European countries and Iran would be turned away, in an expansion of existing restrictions. Japan had already closed its doors to some regions in Italy, Spain, Switzerland and Iran, in addition to the whole of Iceland and San Marino as well as parts of
and South Korea.
According to the Ministry of Health, Labour and Welfare, 12 people have been found to have the virus after arriving at airports and were subsequently quarantined.
Abe agrees to Tokyo 2020 postponement after call with Olympics chief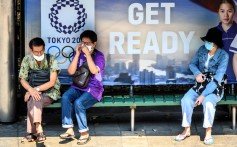 Experts say Japan's comparatively low rate of infection may be due to low testing rates – the country carried out 18,322 tests before March 22, compared to almost 348,000 tests for South Korea's 51 million population.
But Makoto Watanabe, an associate professor of communications at Hokkaido Bunkyo University, said ordinary Japanese people's belief that they are relatively safe could also be attributed to social and cultural traditions.
People in Japan bow instead of shaking hands, hugging or kissing cheeks, he pointed out, while Japanese wash their hands frequently, shower or bathe daily and typically try to keep a distance between each other.
"It has always been like that in Japan, it's part of our culture and I believe that perhaps people here act more out of respect for the broader community in which they live and work than elsewhere," he said.
Thousands of Tokyo residents thronged parks over the past weekend to enjoy the early blooming of the cherry blossoms, while the K-1 kick-boxing organisation held matches before 6,500 fans at the Saitama Super Arena. Many people pack trains to get to work and are still dining out, with most shops and bars operating as usual.
On Monday, Tokyo Governor Yuriko Koike sought to dispel some of this complacency by warning that if more people fail to heed calls for "social distancing" she will have no option but to declare a lockdown in the city.
Japan's cherry blossoms have come early but no one's around to see them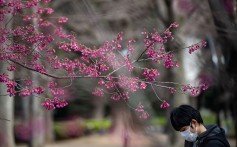 Koike said the next three weeks are "critical" for whether the city will experience an explosive rise in infections. Part of the problem is that the greater Tokyo region encompasses six other surrounding prefectures and is home to more than 38.1 million people, many of whom travel into the city on a daily basis.
"Depending on developments, it is possible that we may need to take strong measures, such as a so-called lockdown of the city," Koike said. "We must do our best to avoid that, so I want to ask all of the people of Tokyo for their further cooperation."
I think citizens are not facing this epidemic with a sense of crisis and the impact of their actions on one another Professor Hiroshi Nishiura
Hitoshi Oshitani, a professor of virology at Tohoku University, said the riskiest environments are those that are enclosed, have low ventilation and draw large crowds, such as the K-1 kick-boxing, while cherry blossom viewing is less risky.
Hiroshi Nishiura, a professor of infectious disease epidemiology at Hokkaido University, warned that large-scale events risk a resurgence of the virus. "If behaviour returns to normal, there could be an explosion of cases like what's happened in the United States and Europe," Nishiura wrote in a commentary published on Yahoo Japan. "In particular, once major events have resumed in an endemic area, the outbreak can grow out of control."
Japanese citizens "are not facing this epidemic with a sense of crisis and the impact of their actions on one another", Nishiura said.
Coronavirus: Hokkaido ends state of emergency; Japan schools to reopen
While the first wave of infections originating from China was relatively small, Japan faces a more serious threat from explosive outbreaks in Europe and the United States. "We're expecting that the second wave is much bigger," Oshitani said.
At the current rate of transmission, experts predict there will be 530 cases in Tokyo by April 8 – although city officials appear to be less optimistic that numbers can be kept that low and have increased the number of hospital beds solely for coronavirus cases to 4,000.
World Bank data shows Japan has about 13 hospital beds per 1,000 people, the highest among the G7 nations and more than triple the rate for Italy and Britain.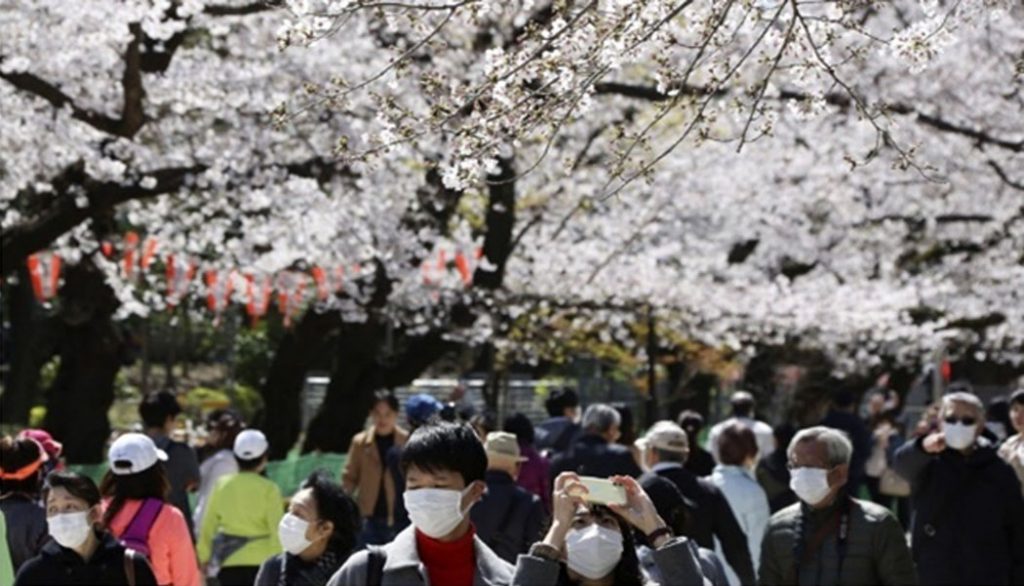 Visitors wearing face masks walk under cherry blossoms at Ueno Park in Tokyo. Photo: AP
Watanabe said he was not surprised that people were out enjoying the cherry blossoms as the government had only recommended they stay indoors.
"The recommendations so far are more of a soft 'code of conduct' rather than the strict and specific orders that are coming out in Europe," he said.
"Japanese people are generally obedient and if it had been an official order then they would not have been out, but I also believe that anyone who does go out in these circumstances accepts the responsibility for their actions. They were aware of the risks and would blame no one for their actions."
Coronavirus: how Japan's response echoes 1918 Spanish flu guidelines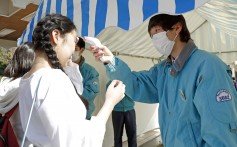 Kazuhiro Tateda, president of the Japan Association of Infectious Diseases and a member of the panel advising the government on the crisis, agreed that many of the everyday habits of Japanese people may be giving the population a degree of added protection, but he admitted to having some serious concerns.
"We feel at the moment that we are doing quite well with the infection numbers, although we still do not know much about what is going on under the surface," he said.
"We do not know if supercarriers with no symptoms are walking around, visiting clubs and bars and pubs and spreading it. I worry that it is going to be the younger generation who are going to pass this virus on. For me, that is a very big concern."
Additional reporting by Park Chan-kyong, Bloomberg, Kyodo and Reuters
Julian Ryall never expected to still be in Japan 24 years after he first arrived, but he quickly realised its advantages over his native London. He lives in Yokohama with his wife and children and writes for publications around the world.
Coronavirus outbreak: All stories|
Japan warns against cherry blossom watching parties to contain coronavirus spread
Mar 12, 2020 South China Morning Post
Subscribe to our YouTube channel for free here: https://sc.mp/subscribe-youtube The Japanese government urges people to refrain from 'hanami', or traditional cherry blossom watching parties, to contain the spread of coronavirus. Follow us on: Website: https://scmp.com Facebook: https://facebook.com/scmp Twitter: https://twitter.com/scmpnews Instagram: https://instagram.com/scmpnews Linkedin: https://www.linkedin.com/company/sout…
Category News & Politics


South China Morning Post: SCMP – This week in Asia

Confirmed Covid – 19 cases
Based on the WHO's Covid -19 situation reports
Sources: WHO and health authorities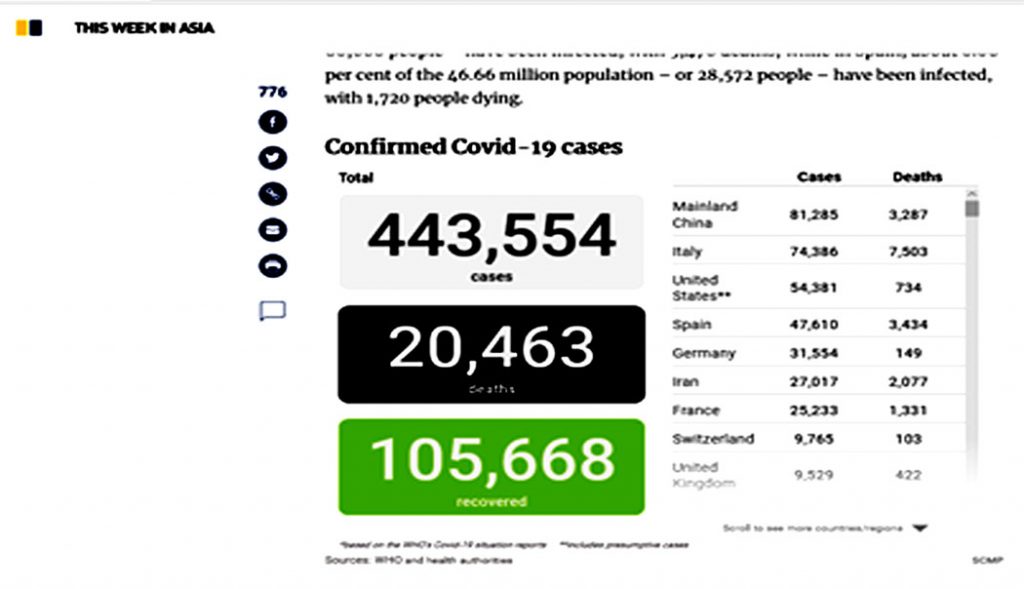 Cases: 443,554
Deaths: 20,463
Recovered: 105,668
Cases Deaths
Mainland China 81,285 3,287
Italy 74,386 7,503
United States** 54,381 734
Spain 47,610 3,434
Germany 31,554 149
Iran 27,017 2,077
France 25,233 1,331
Switzerland 9,765 103
United Kingdom 9,529 422
South Korea 9,137 126
Netherlands 6,412 356
Austria 5,560 31
Belgium 4,269 122
Canada 3,409 35
Portugal 2,995 43
Norway 2,830 12
Sweden 2,510 42
Turkey 2,433 59
Australia 2,423 8
Brazil 2,201 46
Israel 1,930 3
Malaysia 1,796 20
Denmark 1,724 34
Czech Republic 1,654 6
Ireland 1,564 9
Luxembourg 1,333 8
Japan 1,271 45
Ecuador 1,211 29
Chile 1,142 3
Pakistan 1,022 8
Thailand 934 4
Poland 927 12
Finland 792 1
Indonesia 790 58
Greece 743 20
Diamond Princess* 712 10
South Africa 709 0
Russia 658 1
Iceland 648 1
Philippines 636 38
Singapore 631 2
Romania 576 13
India 562 10
Saudi Arabia 562 0
Qatar 526 0
Colombia 470 4
Panama 443 6
Croatia 442 1
Slovenia 442 1
Bahrain 419 4
Peru 416 5
Hong Kong 410 4
Estonia 404 1
Egypt 402 20
Argentina 387 6
Mexico 367 4
Dominican Republic 312 6
Lebanon 304 4
Serbia 303 2
Iraq 266 23
Armenia 265 0
Algeria 264 17
New Zealand 262 0
Lithuania 255 2
United Arab Emirates 248 2
Bulgaria 242 3
Taiwan 235 2
Hungary 226 10
Slovakia 204 0
Latvia 197 0
Kuwait 191 0
Uruguay 189 0
Andorra 188 1
Costa Rica 177 2
Tunisia 173 3
Morocco 170 5
Bosnia and Herzegovina 164 2
San Marino 162 21
Jordan 153 0
North Macedonia 148 2
Albania 146 5
Vietnam 134 0
Faroe Islands* 132 0
Moldova 125 1
Cyprus 124 1
Burkina Faso 114 4
Ukraine 113 4
Malta 110 0
Brunei 109 0
Sri Lanka 102 0
Cambodia 96 0
Azerbaijan 87 1
Oman 84 0
Venezuela 84 0
For more information please visit the following link:
https://www.scmp.com/week-asia/health-environment/article/3076854/coronavirus-tokyos-cherry-blossoms-bring-thousands