Astronaut Kai visits Grandpa John and Grandma Ing's garden
Golden rod flowers and others flowers from our backyard garden during August and September, 2020, Downtown Newark, New Jersey, USA
Photographs by Ing-On Vibulbhan-Watts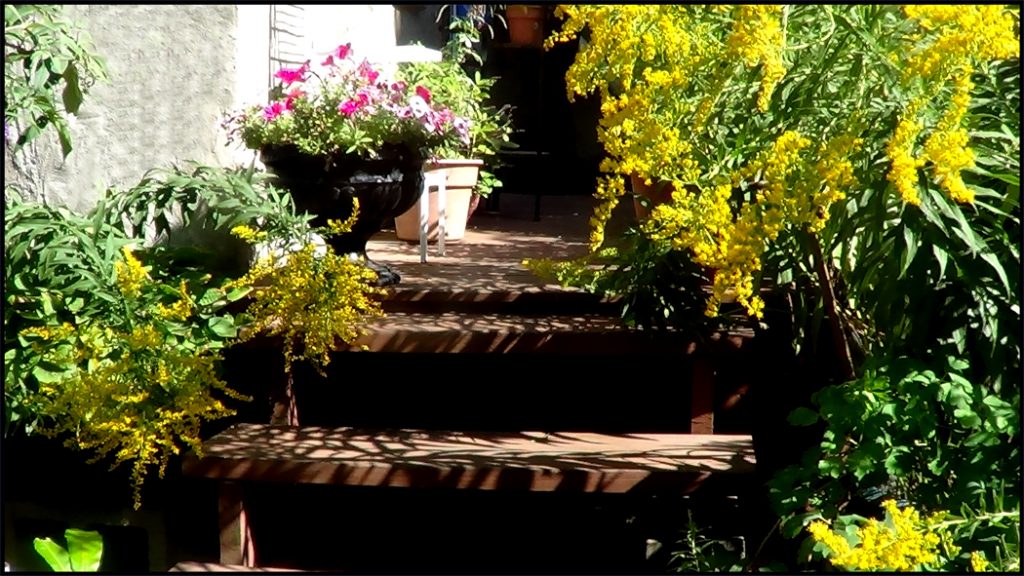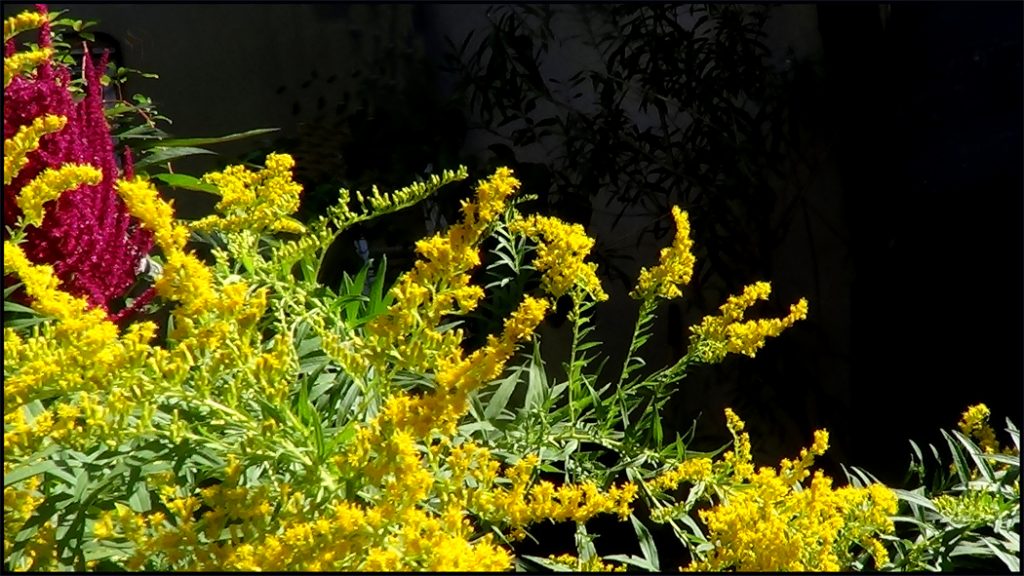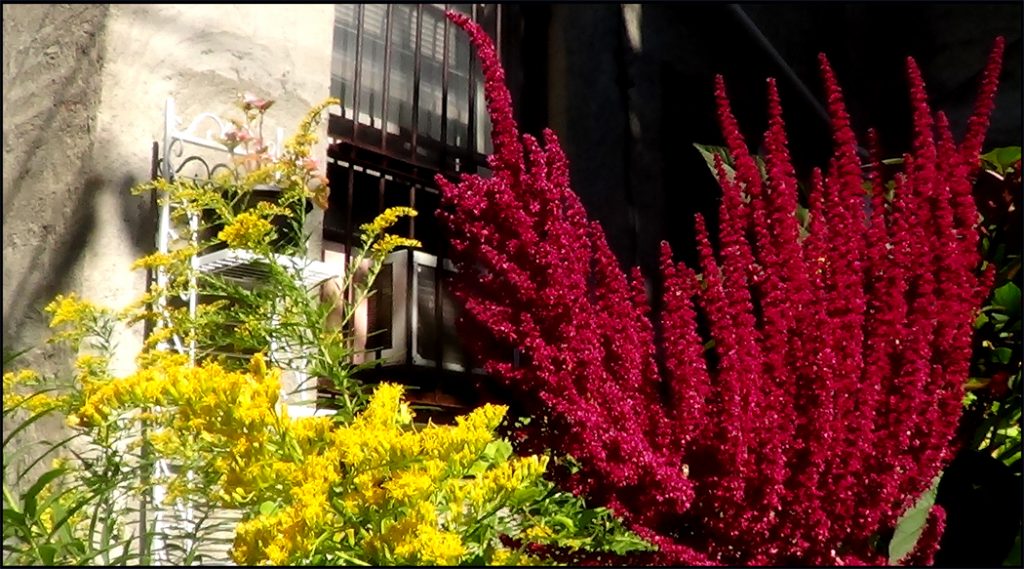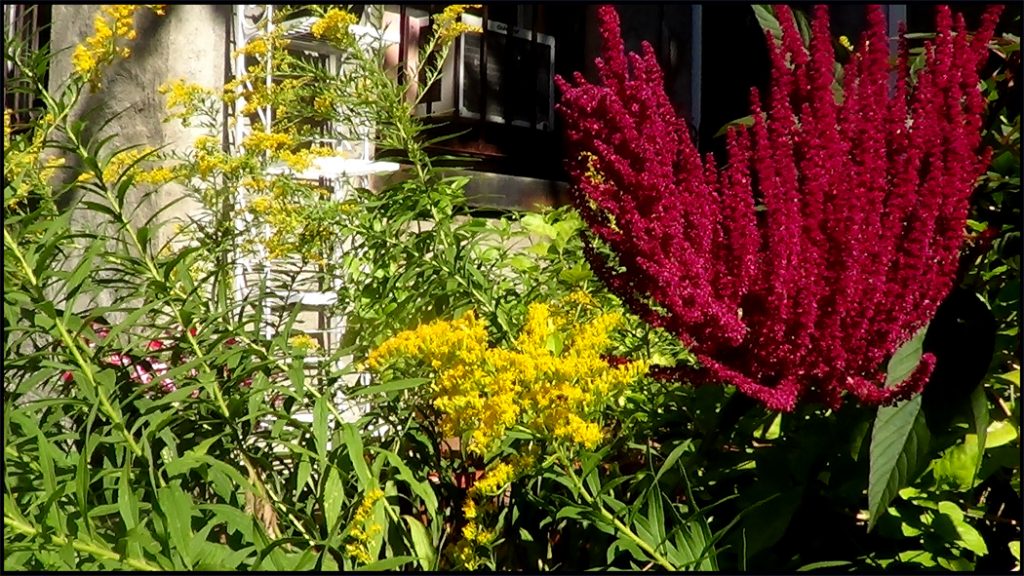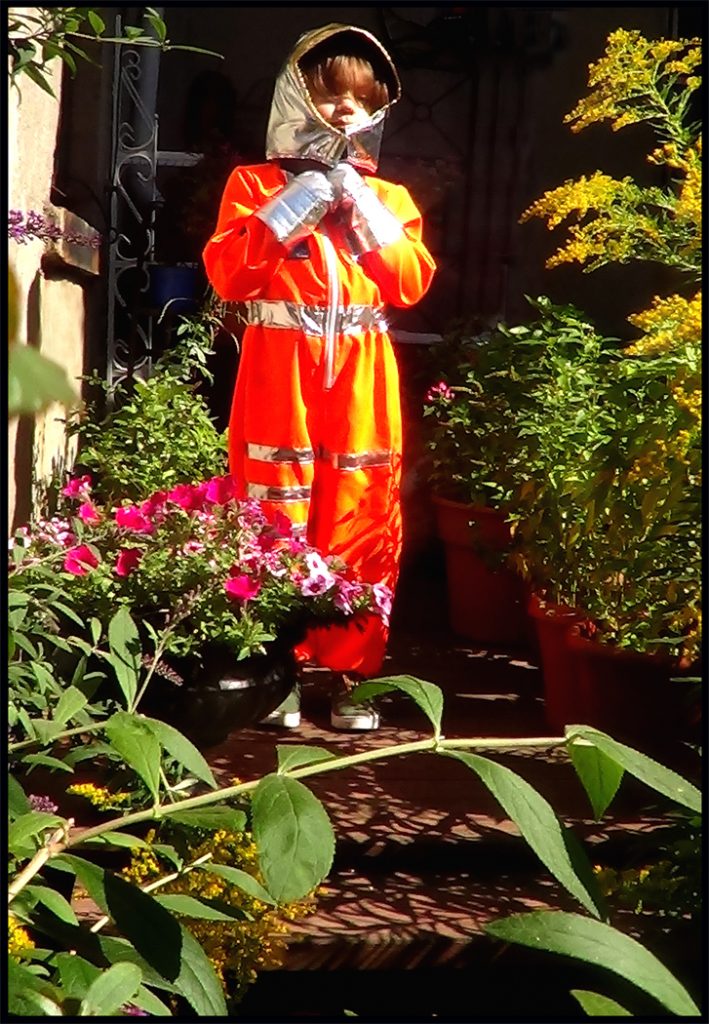 Astronaut Kai observes flowers in the garden.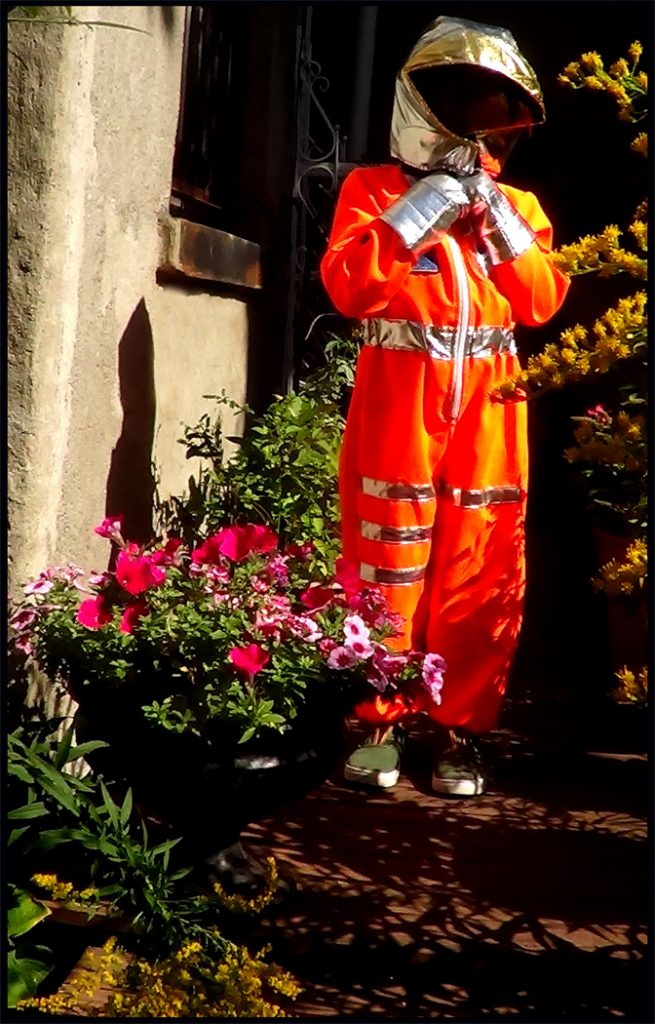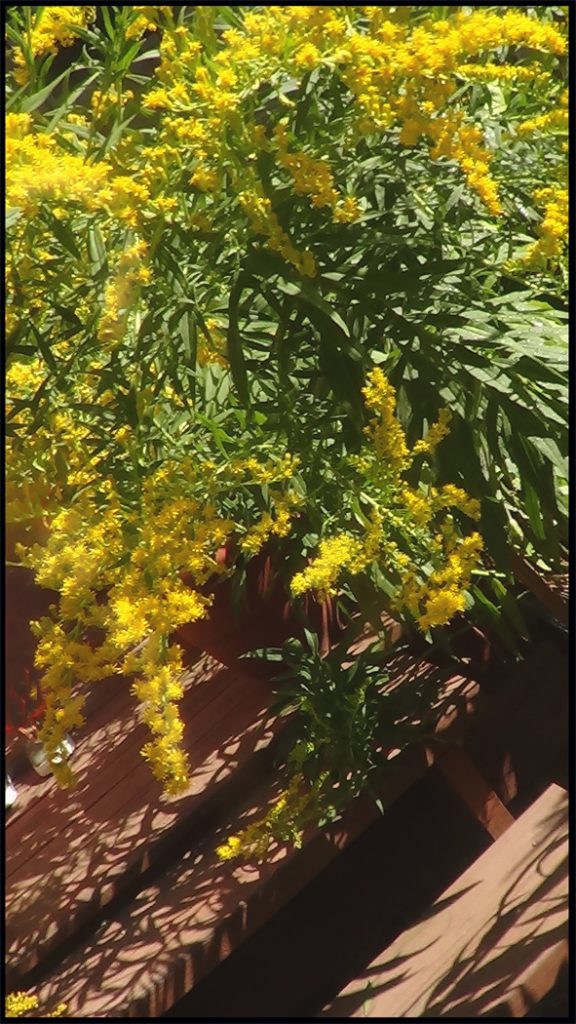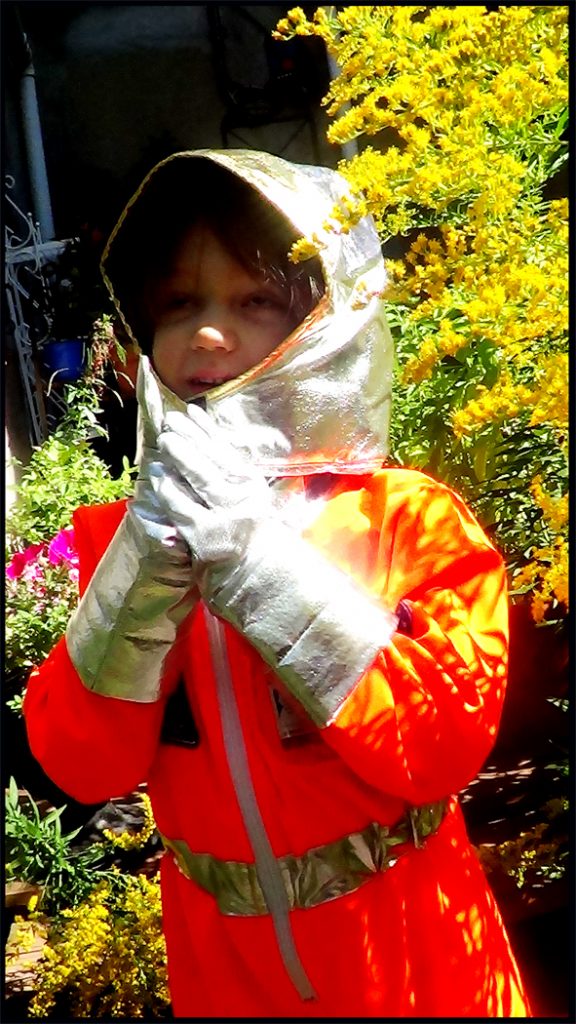 He sees beautiful patterns of flowers casting on his orange astronaut uniform.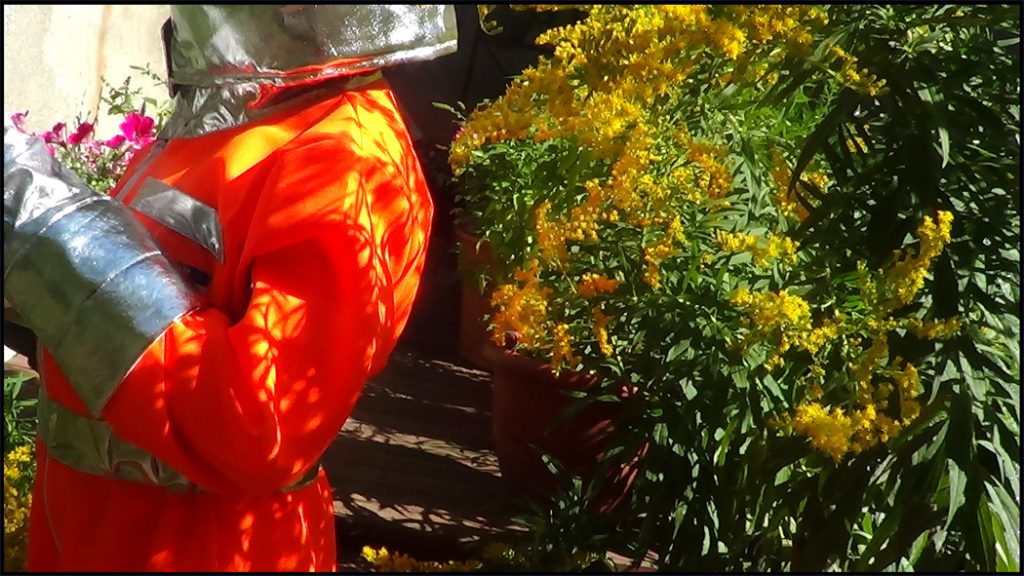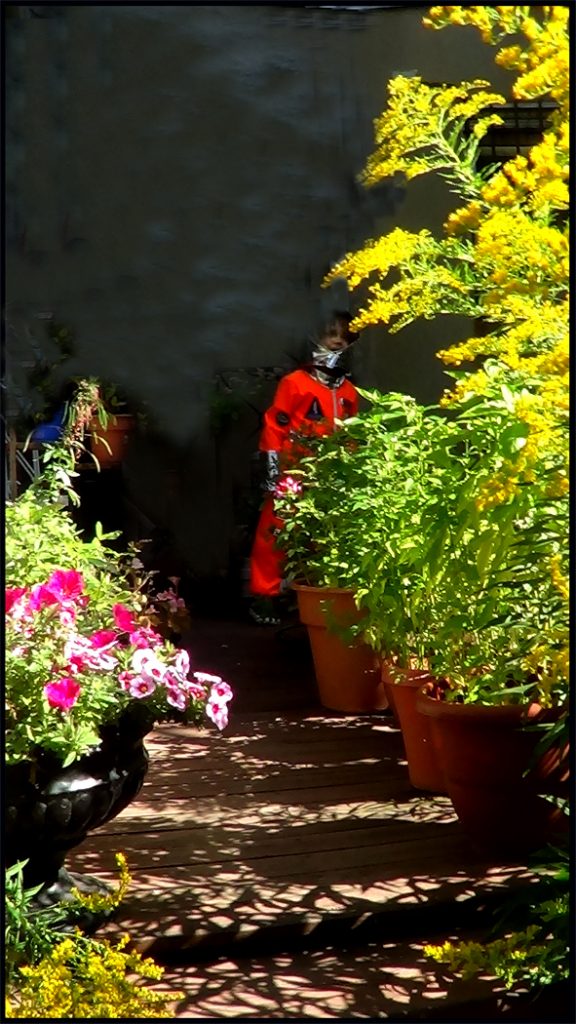 Astronaut Kai is hiding in the dark to witness the sun light shining on the trees creating beautiful designs on the wooden deck.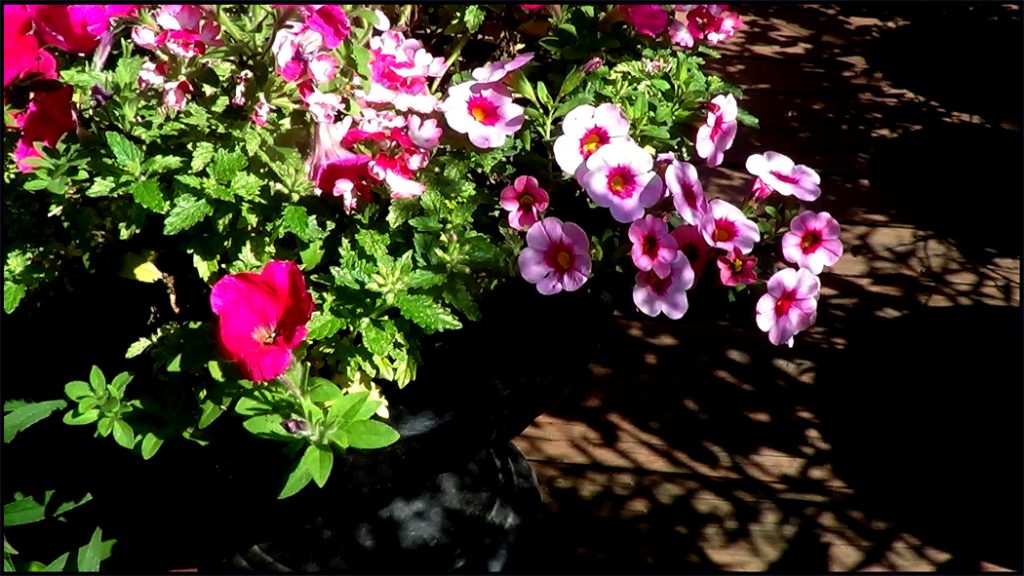 The yellow golden rod flowers brighten the garden when the blooming season arrived.  The big and small insects enjoy the nectar of flowers.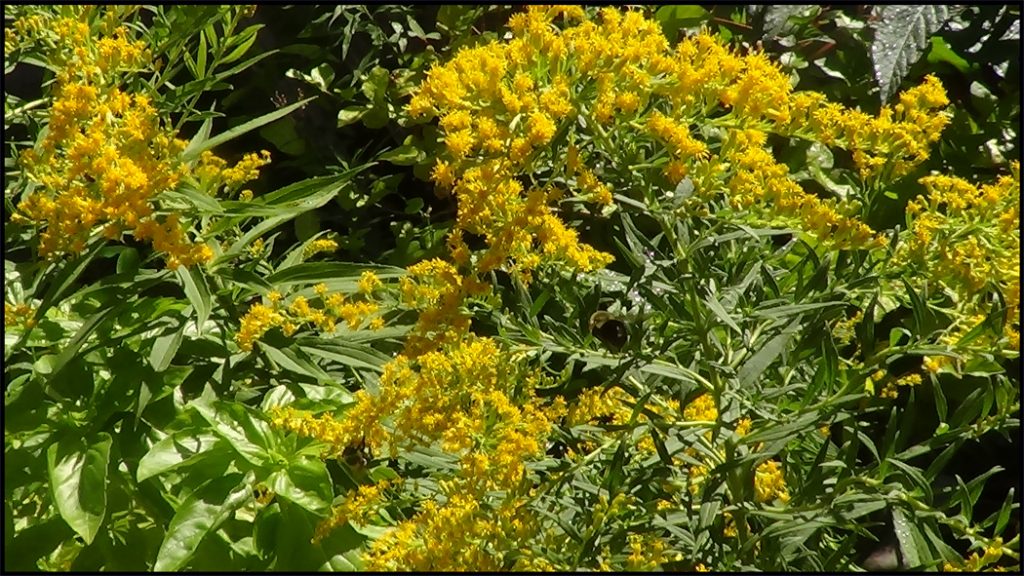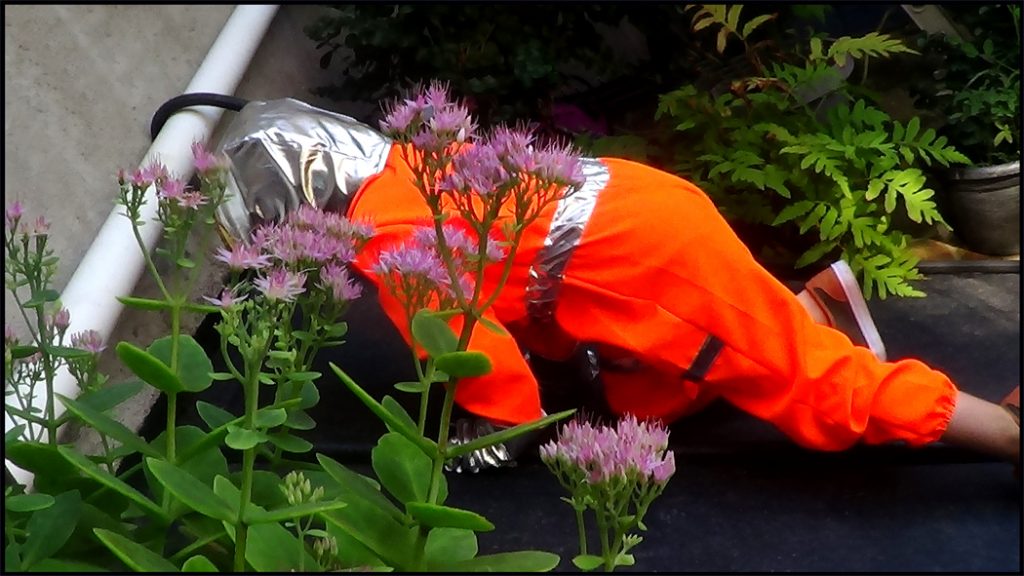 Astronaut Kai loves to play hide and seek.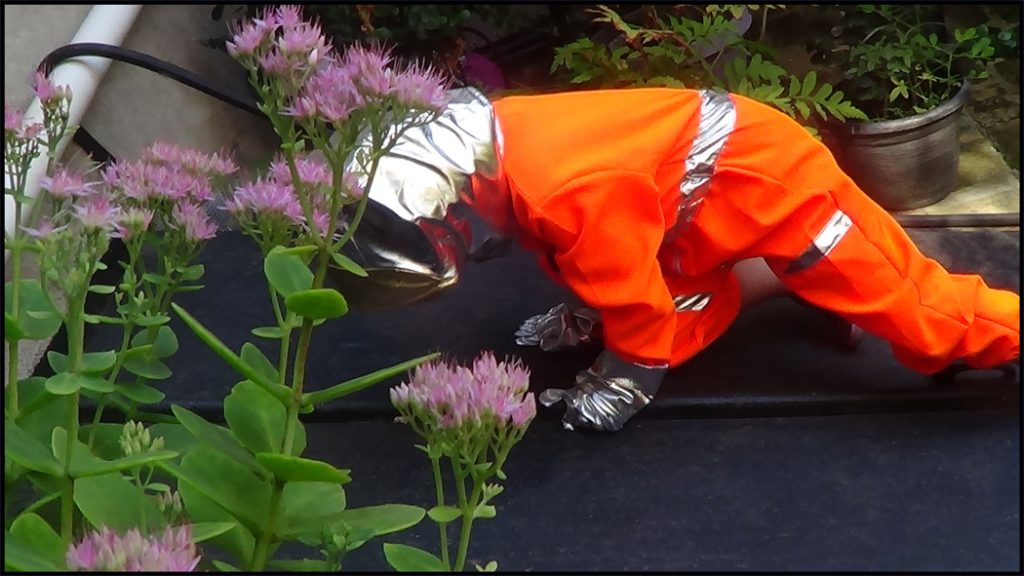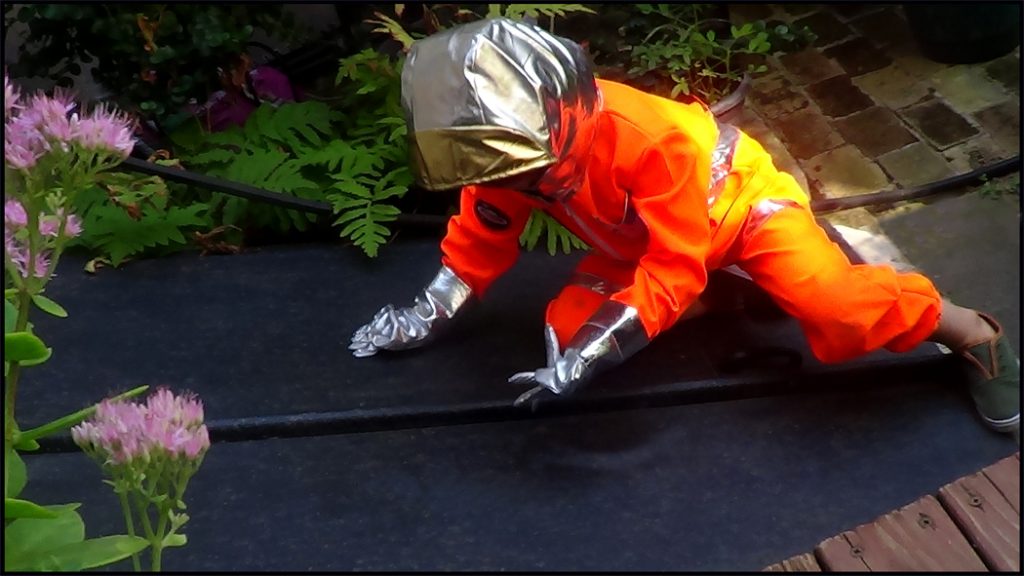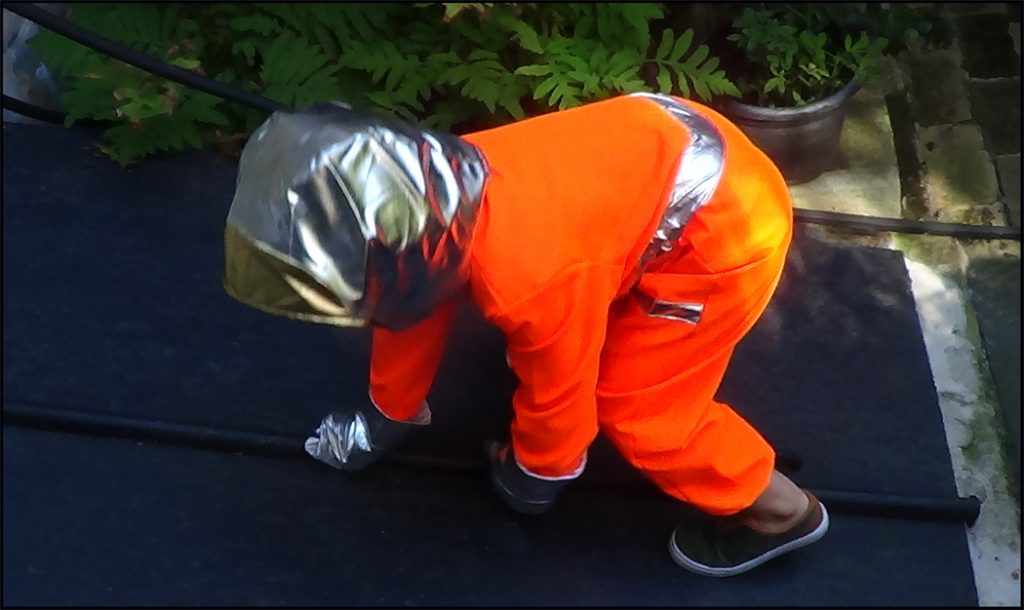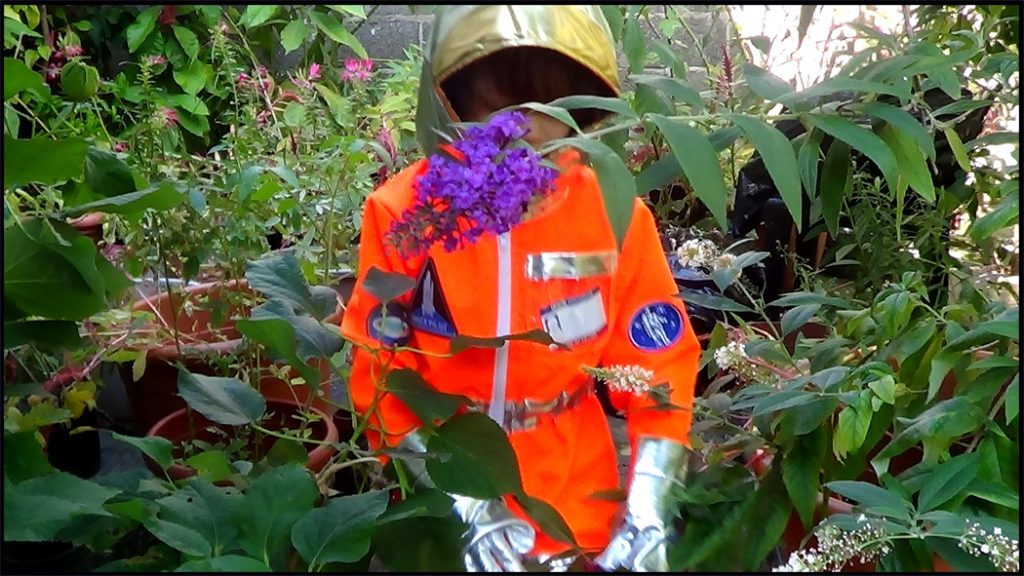 Astronaut Kai is admiring the purple butterfly bush flowers with the nice perfume aroma.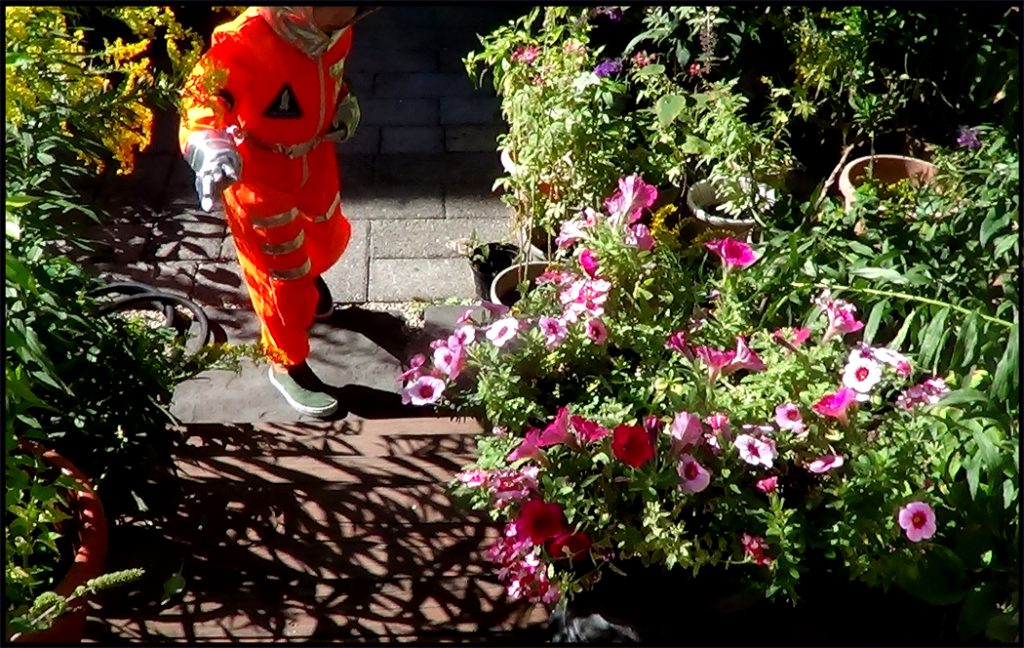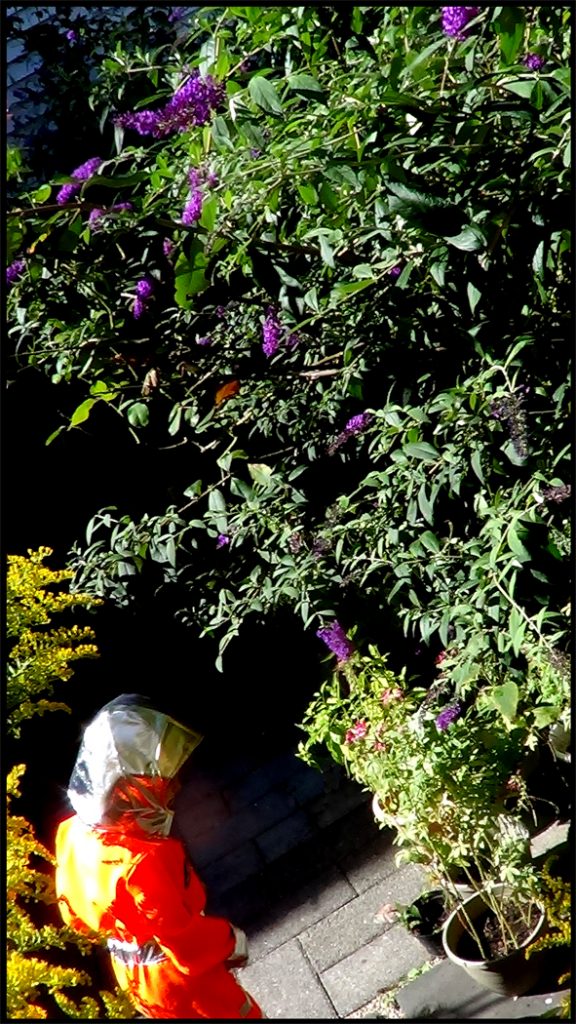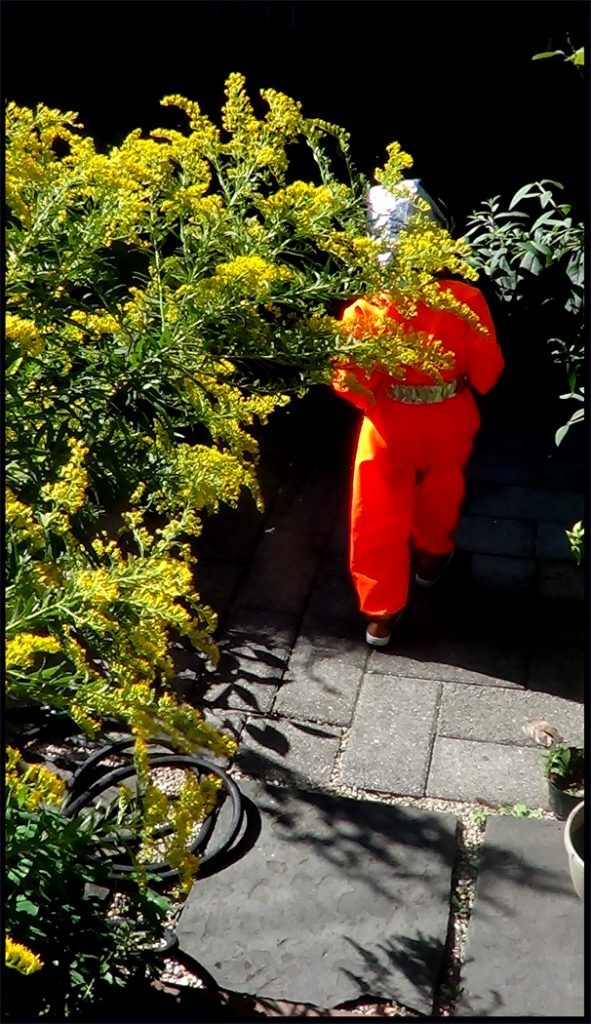 Astronaut Kai walks into the deep dark jungle and takes off with his rocket to search for the unknown of the universe as he disappears to far, far away planets.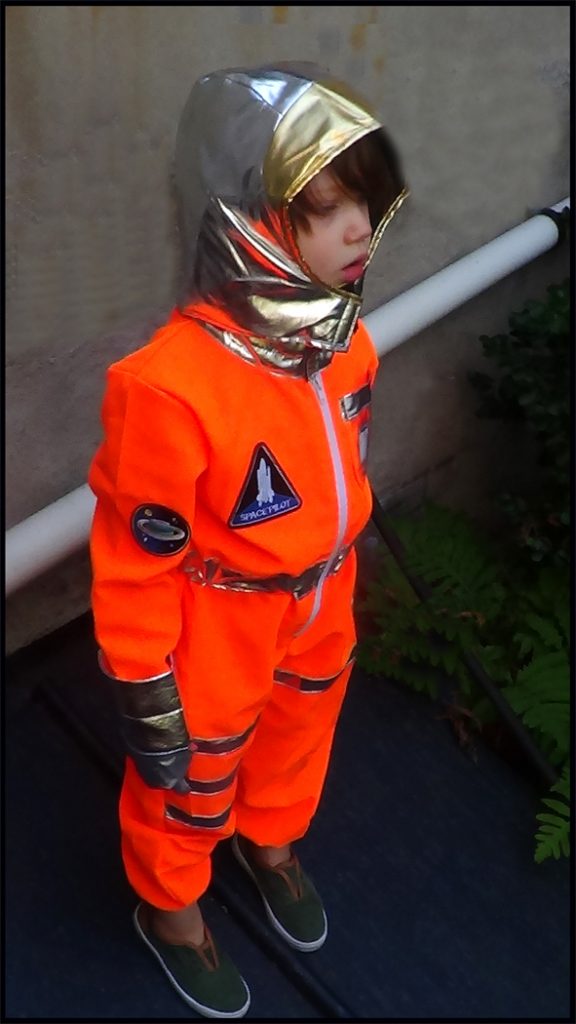 Our Grandson Kai, just turned 5 years old yesterday on September. 21, 2020.  He came to visit us in his astronaut outfit.  He is so proud of his astronaut uniform. He wore it all day long, and took it off only when he went to sleep at night.  I enjoy seeing the little one having a good time playing as an astronaut.  It is a good relieve for me from the reality of political turmoil and the trouble from COVID –19 virus at this present time. 
Ing-On Vibulbhan-Watts, Monday, October 5, 2020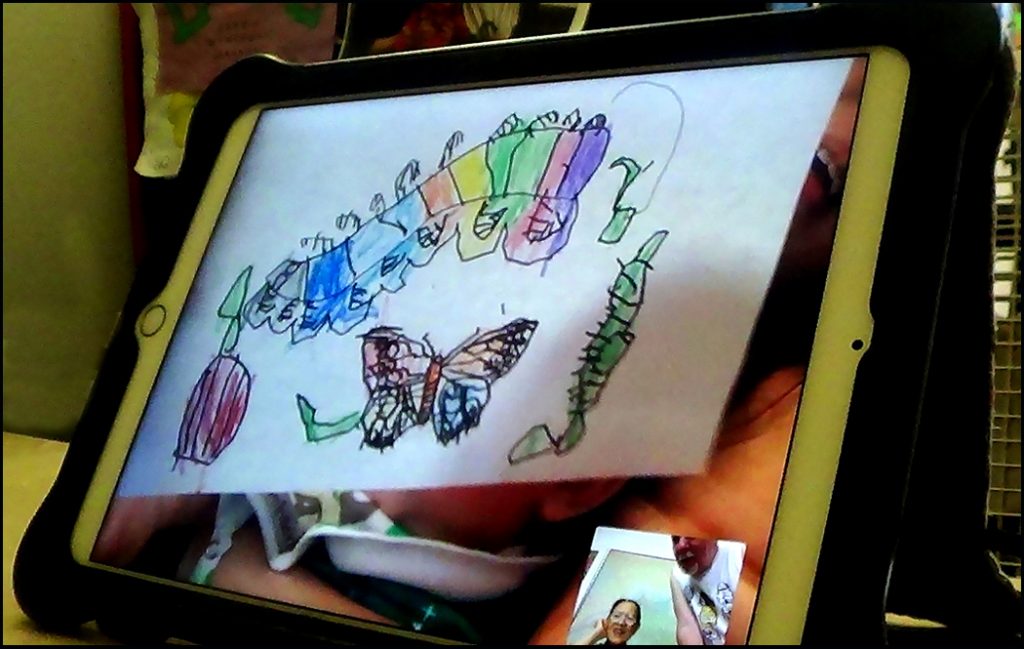 Due to COVID-19 social distancing we cannot see our grandson that often.  But we talk to our daughter and grandson Kai almost everyday from 6 pm for an hour or more via internet-FaceTime.  I teach Kai some spelling and math.  John reads some books or does drawing with Kai.  On this Sunday, August 30, 2020, Kai suggested that he wanted to draw The Life Cycle of a Butterfly.  His mother just orders a set of real-life butterfly eggs to let Kai observes the real life hatching of a caterpillar and the transform into cocoons and the becoming of a butterfly at the end of the life cycle.  John drew a caterpillar and a butterfly also.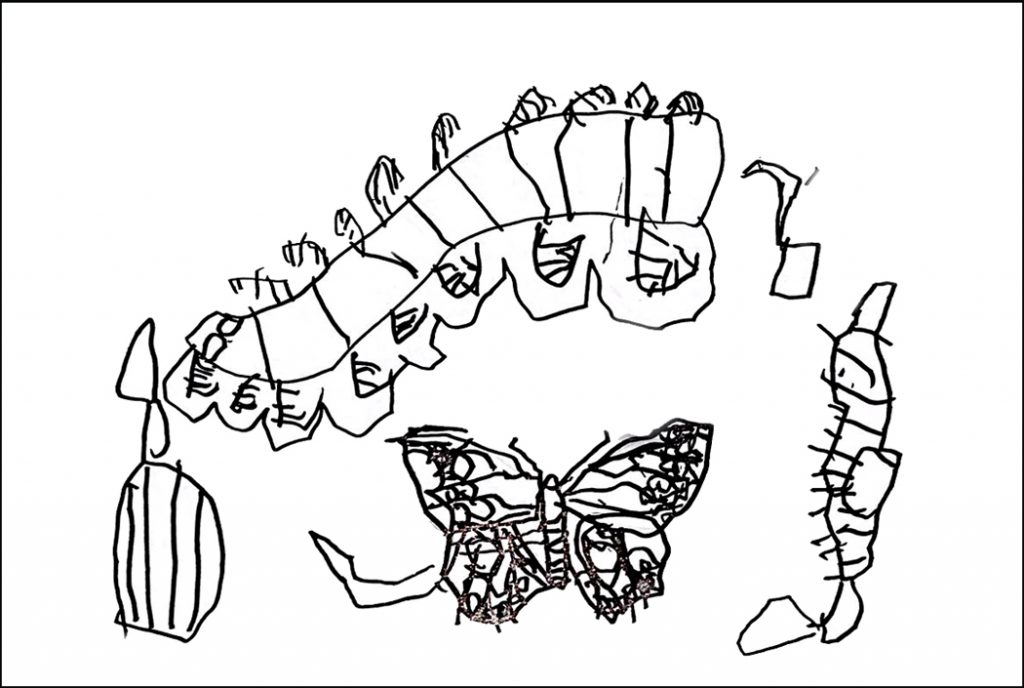 Kai's drawing:  The Life Cycle of a Butterfly (black & white), Sunday, August 30, 2020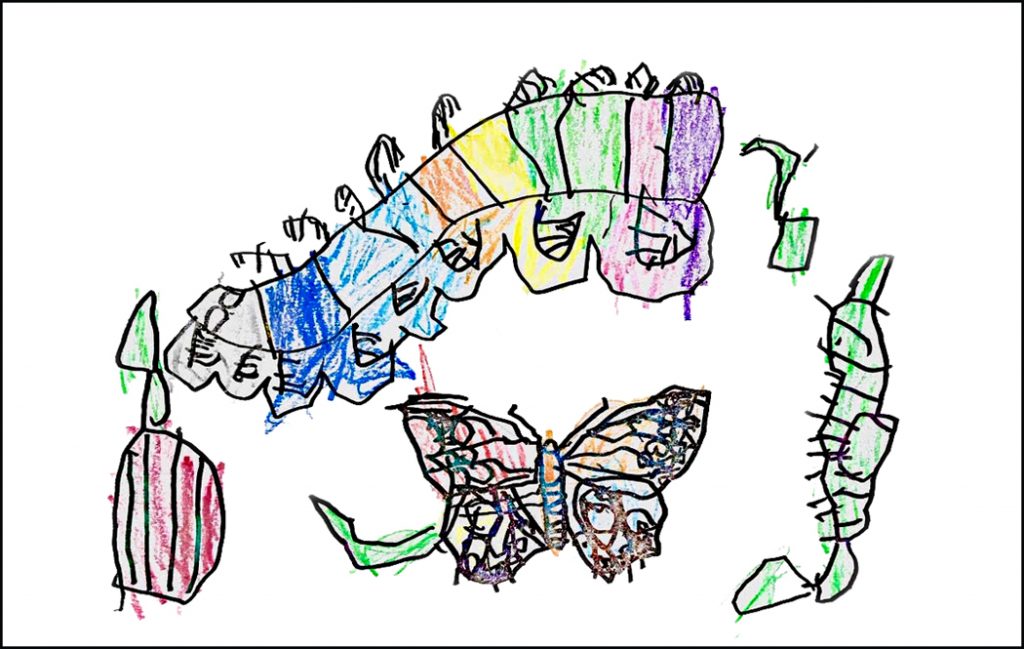 Kai's drawing:  The Life Cycle of a Butterfly (colors), Sunday, August 30, 2020
 I told Kai that Ms. Fran, his Newark Museum teacher, wrote us a message on my website comments section, as follows:
"Hi Kai & Ing,
I hope you and your family are well! What a lovely trip down memory lane to see these photos! Just a little more than a year ago. I hope we can visit sometime soon, when the museum opens up to the public. Till then, stay well and have FUN!"
Kai said that he misses Ms. Fran also, and he would like her to see his, "The Life Cycle of a Butterfly," drawing.  He really enjoyed drawing to make his first little book and museum tour trip with Ms. Fran.  He said he would love to see her again when the museum is opened for the new classes.  
For more photos and information of Kai taking lessons with Ms. Fran Garrido at The Newark Museum please visit the following link:
Kai & Teacher, Ms. Fran Garrido in Creative Play at the Newark Museum, July 17, 2019