PBS News: Biden attends event encouraging the public to vote in Miramar, Florida, Biden speaks to supporters in Las Vegas, PBS NewsHour full episode, Oct. 10 – 13, 2020
NBC Nightly News Broadcast (Full): October 13th, 2020
Amanpour and Company: Fmr. Trump Homeland Security Official: "His Policies Are Racist", Oct 13, 2020 
Brian Tyler Cohen: Amy Coney Barrett gives HORRIFYING answer on allowing Trump to delay election, Oct 13, 2020 
Glenn Kirschner:Three Takeaways from Amy Coney Barrett Confirmation Hearing: Guns, ACA/Obamacare and Recusal, Oct 13, 2020 
MSNBC: 'He Knows': Trump Fixated On 'Likely' Loss To Biden, Per Trump Insider, Oct 13, 2020,  and   Michigan Voters Discuss The Terrorist Plot Against Gov. Whitmer: 'Absolutely Despicable', Oct 11, 2020 
Jimmy Kimmel Live: Droplets of Love in the Air at Trump's Return Rally, Oct 13, 2020 
The Young Turks: Mitch McConnell Smugly Laughs at His Own Failure, Oct 13, 2020 
The Late Show: The Most Epic Drama To Ever Occupy The White House – The West Wing Cast Takes Over A Late Show, Oct 10, 2020, The Late Show with Stephen ColbertPart 1
The Tonight Show: Trump Coughs Through Bizarre Hannity Interview on Fox, Oct 10, 2020  The Tonight Show Starring Jimmy Fallon
CNN News: This is the only battleground state Trump is polling ahead, Oct 11, 2020, and Tapper lays out politicized moves Trump Cabinet is making ahead of election, Oct 11, 2020 
 60 Minutes: Inside the Lincoln Project's campaign against President Trump, Oct 11, 2020   
Roylab Stats [LIVE] Coronavirus Pandemic: Real Time Counter, World Map, News
Al Jazeera English | Live
DW News Livestream | Latest news and breaking stories, and The Nefertiti phenomenon, DW Documentary, Oct 10, 2020
https://www.youtube.com/watch?v=VWvlPORX244
WATCH LIVE: Biden attends event encouraging the public to vote in Miramar, Florida
Streamed live 5 hours ago  PBS NewsHour
Stream your PBS favorites with the PBS app: https://to.pbs.org/2Jb8twG Find more from PBS NewsHour at https://www.pbs.org/newshour Subscribe to our YouTube channel: https://bit.ly/2HfsCD6
WATCH: Biden speaks to supporters in Las Vegas
Streamed live 10 hours ago  PBS NewsHour
Stream your PBS favorites with the PBS app: https://to.pbs.org/2Jb8twG Find more from PBS NewsHour at https://www.pbs.org/newshour Subscribe to our YouTube channel: https://bit.ly/2HfsCD6 Follow us: Facebook: http://www.pbs.org/newshour Twitter: http://www.twitter.com/newshour Instagram: http://www.instagram.com/newshour
https://www.youtube.com/watch?v=56x9kvnkCJg
PBS NewsHour full episode, Oct. 13, 2020
Oct 13, 2020  PBS NewsHour
Tuesday on the NewsHour, members of the Senate Judiciary Committee question Amy Coney Barrett during her Supreme Court confirmation hearing. Plus: Sens. Durbin and Grassley on the nominee and the proceedings, legal analysis of the hearing, Florida's electoral importance, global fears over the spread of coronavirus and an investigative report on injury patterns at Amazon's busy warehouses. Editor's Note: The final graphic on injury rates in the segment about Amazon was changed from an earlier version. The new graphic is identical to one that appears earlier in the piece. WATCH TODAY'S SEGMENTS How Barrett answered on hot-button political issues https://www.youtube.com/watch?v=0BHqA… Why Durbin sees Barrett nomination as a 'big problem' https://www.youtube.com/watch?v=cjkGo… Grassley commends Barrett for her 'impeccable credentials' https://www.youtube.com/watch?v=lTpeO… 2 legal experts on Amy Coney Barrett confirmation hearing https://www.youtube.com/watch?v=E8KMd… How Trump and Biden are talking to critical Florida voters https://www.youtube.com/watch?v=DdYr8… News Wrap: Va. online voter registration down on final day https://www.youtube.com/watch?v=VayhF… What countries where coronavirus is surging have in common https://www.youtube.com/watch?v=decvn… Leaked records show Amazon misled public on warehouse safety https://www.youtube.com/watch?v=anTp5… Stream your PBS favorites with the PBS app: https://to.pbs.org/2Jb8twG Find more from PBS NewsHour at https://www.pbs.org/newshour Subscribe to our YouTube channel: https://bit.ly/2HfsCD6
https://www.youtube.com/watch?v=N3erm6Kaf2I
PBS NewsHour full episode, Oct. 12, 2020
Oct 12, 2020  PBS NewsHour
Monday on the NewsHour, the Senate Judiciary Committee begins confirmation hearings for Judge Amy Coney Barrett, President Trump's latest nominee to the Supreme Court. Plus: An update from the presidential campaigns, global protests by Indigenous peoples, Rick Gates on President Trump, a competitive Texas congressional district, Politics Monday and the legacy of NBA superstar LeBron James. WATCH TODAY'S SEGMENTS Democrats worry over ACA as Senate panel considers Barrett https://www.youtube.com/watch?v=LQk1o… What happened on Day 1 of Barrett's confirmation hearings https://www.youtube.com/watch?v=ChGcO… Biden, Pence emphasize significance of Barrett hearings https://www.youtube.com/watch?v=c0leS… News Wrap: Remnants of Hurricane Delta soak mid-Atlantic https://www.youtube.com/watch?v=xVvyB… Indigenous peoples worldwide echo calls for racial justice https://www.youtube.com/watch?v=HIC14… Rick Gates on Mueller, why presidential 'polls are wrong' https://www.youtube.com/watch?v=tIxlC… How this GOP stronghold Texas district became competitive https://www.youtube.com/watch?v=Vz-s8… Tamara Keith and Amy Walter on Trump's return to rallies https://www.youtube.com/watch?v=F2zHJ… Ray Allen on 'civic-minded' sports superstar LeBron James https://www.youtube.com/watch?v=vXdCY… Stream your PBS favorites with the PBS app: https://to.pbs.org/2Jb8twG Find more from PBS NewsHour at https://www.pbs.org/newshour Subscribe to our YouTube channel: https://bit.ly/2HfsCD6
PBS NewsHour Weekend Full Episode October 11, 2020
Oct 11, 2020  PBS NewsHour
On this edition for Sunday, October 11, President Trump says he is clear to hit the campaign trail, confirmation hearings for Supreme Court nominee Judge Amy Coney Barrett are set to begin, and how a mobile truck is helping social workers reach out to people in need during the pandemic. Hari Sreenivasan anchors from New York. Stream your PBS favorites with the PBS app: https://to.pbs.org/2Jb8twG Find more from PBS NewsHour at https://www.pbs.org/newshour Subscribe to our YouTube channel: https://bit.ly/2HfsCD6
PBS NewsHour Weekend Full Episode October 10, 2020
Oct 10, 2020  PBS NewsHour
On this edition for Saturday, October 10, President Trump holds his first large in-person public event since his COVID-19 diagnosis even though it's unclear if he is still contagious and in "Roads to Election 2020," Maine's unique voting system and why it matters this election. Stream your PBS favorites with the PBS app: https://to.pbs.org/2Jb8twG Find more from PBS NewsHour at https://www.pbs.org/newshour Subscribe to our YouTube channel: https://bit.ly/2HfsCD6
https://www.youtube.com/watch?v=CdL4–u0yqA
NBC Nightly News Broadcast (Full) – October 13th, 2020 | NBC Nightly News
Oct 13, 2020  NBC News
Eli Lilly's coronavirus antibody treatment trial halted, Judge Amy Coney Barrett pressed on past Supreme Court rulings in confirmation hearing, and Texas early voting begins with long lines and wait times. Watch "NBC Nightly News With Lester Holt" at 6:30 p.m. ET / 5:30 p.m. CT (or check your local listings). 00:00 Intro 01:40 Eli Lilly Halts Antibody Trial Over Safety Concerns 02:27 J & J Vaccine Trial Paused Over 'Unexplained Illness' 03:15 Coronavirus Fall Surge Hitting Dozens Of U.S. States 04:15 Eli Lilly Antibody , J & J Vaccine Trials Abruptly Halted 05:16 Amy Coney Barrett Faces First Day Of Senate Questions 08:46 Trump's Supreme Court Pick Grilled On Obamacare Case 09:33 Supreme Court Sides With Trump Administration On Cencus 09:57 Militia Members Allegedly Targeted Second Governor 11:33 Trump & Biden Hold Dueling Battleground Events 11:59 Massive Lines As Early Voting Gets Underway In Texas 13:33 Battle Over Misleading Ballot Drop Boxes In California 15:06 Virgiania's Voter Registration Shut Down By Cut Cable 15:38 Apple Unveils New IPhone 12 With 5G Capablity 17:31 Cristiano Ronaldo, Dustin Johnson Test COVID Positive 17:50 Nation's First Firefighting Robot Rolls Into Action » Subscribe to NBC News: http://nbcnews.to/SubscribeToNBC » Watch more NBC video: http://bit.ly/MoreNBCNews Connect with NBC Nightly News online! NBC News App: https://smart.link/5d0cd9df61b80 Breaking News Alerts: https://link.nbcnews.com/join/5cj/bre… Visit NBCNightlyNews.com: https://nbcnews.to/2wFotQ8 Find Nightly News on Facebook: https://bit.ly/2TZ1PhF Follow Nightly News on Twitter: https://bit.ly/1yFY2s4 Follow Nightly News on Instagram: https://bit.ly/2tEncJD NBC News Digital is a collection of innovative and powerful news brands that deliver compelling, diverse and engaging news stories. NBC News Digital features NBCNews.com, MSNBC.com, TODAY.com, Nightly News, Meet the Press, Dateline, and the existing apps and digital extensions of these respective properties. We deliver the best in breaking news, live video coverage, original journalism and segments from your favorite NBC News Shows." NBC Nightly News Broadcast (Full) – October 13th, 2020 | NBC Nightly News
Fmr. Trump Homeland Security Official: "His Policies Are Racist" | Amanpour and Company
Oct 13, 2020  Amanpour and Company
Elizabeth Neumann is a former Department of Homeland Security official who served in the Trump administration from 2016-2020. Federal intelligence and security agencies say white supremacist extremists pose America's deadliest domestic terror threat. The shocking evidence was on full view last week when the FBI busted a plot to kidnap Michigan Governor Gretchen Whitmer and overthrow the government. Elizabeth Neumann was assistant secretary for threat prevention at the Department for Homeland Security under President Trump. She says her repeated attempts to flag the dangers of these racist groups were ignored. A lifelong Republican, Neumann will not vote for the GOP this election cycle, as she explains to Hari Sreenivasan. Originally aired on October 12, 2020.
Amy Coney Barrett gives HORRIFYING answer on allowing Trump to delay election
Oct 13, 2020  Brian Tyler Cohen
BREAKING: Amy Coney Barrett just gave a HORRIFYING answer on allowing Trump to delay the election. To tell senators to vote NO on Amy Coney Barrett, sign here ? http://odaction.com/btc-noacb Subscribe for more and follow me here: PODCAST: https://apple.co/36UvEHs (or search "No Lie with Brian Tyler Cohen" on your podcast app) TWITTER: https://twitter.com/briantylercohen INSTAGRAM: https://www.instagram.com/briantylerc… FACEBOOK: https://www.facebook.com/briantylercohen PATREON: https://www.patreon.com/briantylercohen Please sign up for updates on my new projects below: https://www.briantylercohen.com/sign-up/
Three Takeaways from Amy Coney Barrett Confirmation Hearing: Guns, ACA/Obamacare and Recusal
Oct 13, 2020  Glenn Kirschner
Today's hearing on Trump's nomination of Judge Amy Coney Barrett to be a Supreme Court Justice covered several big-ticket issues: her view on the Second Amendment's right to bear arms and the law prohibiting possession of firearms by convicted felons; her skepticism over Chief Justice Roberts' opinion upholding the Affordable Care Act (AC); and whether she would participate or refuse to participate (recuse herself) in any case involving a challenge of the results of the upcoming presidential election. Here is a layman's explanation of these issues and more . . . *EDITED: IN THE VIDEO, IN 6:15 I INADVERTENTLY SAID THAT I DISAGREE WITH THE TWO JUDGE MAJORITY IN THE CANTOR CASE. I MEANT TO SAY, "I AGREE." BUT I CORRECTLY STATED THAT I DISAGREE WITH JUDGE BARRETT'S DISSENT IN THE CANTOR CASE. Please consider becoming a #TeamJustice patron at: https://www.patreon.com/glennkirschner My podcast, "Justice Matters with Glenn Kirschner" can be downloaded where you get your podcasts. Follow me on: https://www.twitter.com/glennkirschner2 Instagram: https://www.instagram.com/glennkirsch…
'He Knows': Trump Fixated On 'Likely' Loss To Biden, Per Trump Insider | MSNBC
Oct 13, 2020  MSNBC
New reporting shows Trump's inner circle worried he failed to handle Covid hitting the White House, bungled debates over a final stimulus package before the election, and 'blew' his chance to reset the campaign – raising broader questions of whether he is self-sabotaging. 'Art of the Deal' co-author Tony Schwartz discusses Trump's penchant for hurting himself, how his approach has coarsened over the years, and the wider potential danger facing the U.S. if Trump loses and tries 'to bring us down with him' before leaving office, in this interview with MSNBC's Ari Melber. (This interview is from MSNBC's "The Beat with Ari Melber, a news show covering politics, law and culture airing nightly at 6pm ET on MSNBC. http://www.thebeatwithari.com). Aired on 10/13/2020. » Subscribe to MSNBC: http://on.msnbc.com/SubscribeTomsnbc
Droplets of Love in the Air at Trump's Return Rally
Oct 13, 2020  Jimmy Kimmel Live
Apple released their new iPhone, Trump made his bigly return to the rally stage in Florida and danced once again to YMCA, Biden is holding drive-in rallies, cases of COVID are up, Trump's campaign is doubling down on phony Fauci endorsements, and Clare Crawley's new season of "The Bachelorette" began tonight, she met all of the eligible suitors, and Jimmy's wife Molly makes her official prediction for who will win Clare's heart. SUBSCRIBE to get the latest #Kimmel: http://bit.ly/JKLSubscribe Watch Mean Tweets: http://bit.ly/KimmelMT10 Connect with Jimmy Kimmel Live Online:
Mitch McConnell Smugly Laughs At His Own Failure
Oct 13, 2020  The Young Turks
Mitch McConnell only cares about his donors. Ana Kasparian and Cenk Uygur discuss on The Young Turks. Keep Hope (and TYT) Alive: http://tyt.com/go Read more HERE: https://www.theguardian.com/us-news/2… "Nearly 7.8m coronavirus cases and almost 215,000 deaths have been recorded in the US. Amid devastating economic fallout, Congress has not passed a relief package since May, when the Democratic-held House passed a $3tn bill the Republican Senate did not take up. Donald Trump recently dynamited negotiations, which he then tried to restart." Hosts: Ana Kasparian, Cenk Uygur Cast: Ana Kasparian, Cenk Uygur *** The largest online progressive news show in the world. Hosted by Cenk Uygur and Ana Kasparian. LIVE weekdays 6-8 pm ET. Help support our mission and get perks. Membership protects TYT's independence from corporate ownership and allows us to provide free live shows that speak truth to power for people around the world. See Perks: ? https://www.youtube.com/TheYoungTurks…
The Most Epic Drama To Ever Occupy The White House – The West Wing Cast Takes Over A Late Show
Oct 10, 2020
The Late Show with Stephen ColbertPart 1 – Stephen Colbert gets West Wing fans hyped for this full-show takeover by pointing out that it was Jed Bartlet, not Donald Trump, who presided over the most epic drama to ever occupy the White House. Then the fun starts as Stephen welcomes West Wing creator Aaron Sorkin and cast members Allison Janney, Richard Schiff, Martin Sheen, and Bradley Whitford who bring along a sneak peek of "A West Wing Special to Benefit When We All Vote" which premieres October 15th on HBO Max. Find out more about how you can support When We All Vote at https://secure.actblue.com/donate/the… #WestWingCast #WhenWeAllVote #TheWestWing
Trump Coughs Through Bizarre Hannity Interview on Fox | The Tonight Show
Oct 10, 2020  The Tonight Show Starring Jimmy Fallon
Jimmy addresses Trump getting a remote health evaluation during his first on-camera interview since he was diagnosed with COVID-19. The Tonight Show Starring Jimmy Fallon. Stream now on Peacock: https://bit.ly/3gZJaNy Subscribe NOW to The Tonight Show Starring Jimmy Fallon: http://bit.ly/1nwT1aN Watch The Tonight Show Starring Jimmy Fallon Weeknights 11:35/10:35c Get more The Tonight Show Starring Jimmy Fallon: https://www.nbc.com/the-tonight-show JIMMY FALLON ON SOCIAL Follow Jimmy: http://Twitter.com/JimmyFallon Like Jimmy: https://Facebook.com/JimmyFallon Follow Jimmy: https://www.instagram.com/jimmyfallon/ THE TONIGHT SHOW ON SOCIAL Follow The Tonight Show: http://Twitter.com/FallonTonight Like The Tonight Show: https://Facebook.com/FallonTonight Follow The Tonight Show: https://www.instagram.com/fallontonight/ Tonight Show Tumblr: http://fallontonight.tumblr.com
This is the only battleground state Trump is polling ahead
Oct 11, 2020  CNN
CNN's John King breaks down the latest Electoral College projections three weeks away from the 2020 election as Joe Biden holds a double-digit lead in national polling average. #CNN #News
Tapper lays out politicized moves Trump Cabinet is making ahead of election
Oct 11, 2020  CNN
CNN's Jake Tapper lays out the ways in which President Trump's Cabinet secretaries are making politicized moves ahead of the 2020 presidential election. #CNN #News
Inside the Lincoln Project's campaign against President Trump
Oct 11, 2020  60 Minutes
A group of longtime Republican strategists who have worked with the likes of John McCain and George W. Bush have launched a scorching campaign against the president. Lesley Stahl reports. Subscribe to the 60 Minutes Channel HERE: http://bit.ly/1S7CLRu Watch Full Episodes of 60 Minutes HERE: http://cbsn.ws/1Qkjo1F Get more 60 Minutes from 60 Minutes: Overtime HERE: http://cbsn.ws/1KG3sdr Relive past episodes and interviews with 60 Minutes Rewind HERE: http://cbsn.ws/1PlZiGI Follow 60 Minutes on Instagram HERE: http://bit.ly/23Xv8Ry Like 60 Minutes on Facebook HERE: http://on.fb.me/1Xb1Dao Follow 60 Minutes on Twitter HERE: http://bit.ly/1KxUsqX Get the latest news and best in original reporting from CBS News delivered to your inbox. Subscribe to newsletters HERE: http://cbsn.ws/1RqHw7T
Michigan Voters Discuss The Terrorist Plot Against Gov. Whitmer: 'Absolutely Despicable' | MSNBC
Oct 11, 2020  MSNBC
Voters in Detroit discuss the rise of white supremacist and anti-government militias in Michigan with MSNBC's Ali Velshi during the fifth stop of the "Velshi Across America 2020" tour, covering eight swing states before the election. » Subscribe to MSNBC: http://on.msnbc.com/SubscribeTomsnbc MSNBC delivers breaking news, in-depth analysis of politics headlines, as well as commentary and informed perspectives. Find video clips and segments from The Rachel Maddow Show, Morning Joe, Meet the Press Daily, The Beat with Ari Melber, Deadline: White House with Nicolle Wallace, Hardball, All In, Last Word, 11th Hour, and more.
[LIVE] Coronavirus Pandemic: Real Time Counter, World Map, News
Started streaming 15 hours ago   Roylab Stats
Coronavirus Live Streaming: Breaking news, world Map and live counter on confirmed cases and recovered cases. I started this live stream on Jan 26th, and since Jan 30th I have been streaming this without stopping. Many people are worried about the spread of coronavirus. For anyone that wants to know the real-time progression of the worldwide spread of this virus, I offer this live stream. The purpose is not to instill fear or panic, nor is it to necessarily comfort; I just want to present the data to help inform the public of the current situation. The purpose of this stream is to show basic information and data to understand the situation easily. For detail information, please visit our reference sites.
https://www.youtube.com/watch?v=Btv7G0BV45g
Al Jazeera English | Live
Started streaming 9 hours ago  Al Jazeera English
@Al Jazeera English, we focus on people and events that affect people's lives. We bring topics to light that often go under-reported, listening to all sides of the story and giving a 'voice to the voiceless'. Reaching more than 270 million households in over 140 countries across the globe, our viewers trust Al Jazeera English to keep them informed, inspired, and entertained. Our impartial, fact-based reporting wins worldwide praise and respect. It is our unique brand of journalism that the world has come to rely on. We are reshaping global media and constantly working to strengthen our reputation as one of the world's most respected news and current affairs channels. Subscribe to our channel: http://bit.ly/AJSubscribe Follow us on Twitter: https://twitter.com/AJEnglish Find us on Facebook: https://www.facebook.com/aljazeera Check our website: http://www.aljazeera.com/ #AlJazeeraEnglish #BreakingNews #AlJazeeraLive
https://www.youtube.com/watch?v=gOoTbPssAo4
DW News Livestream | Latest news and breaking stories
Started streaming on Sep 21, 2020  DW News
DW News goes deep beneath the surface, providing the key stories from Europe and around the world. Exciting reports and interviews from the worlds of politics, business, sports, culture and social media are presented by our DW anchors in 15-, 30- and 60-minute shows. Correspondents on the ground and experts in the studio deliver detailed insights and analysis of issues that affect our viewers around the world. We combine our expertise on Germany and Europe with a special interest in Africa and Asia while keeping track of stories from the rest of the world. Informative, entertaining and up-to-date – DW News, connecting the dots for our viewers across the globe. Deutsche Welle is Germany's international broadcaster. We convey a comprehensive image of Germany, report events and developments, incorporate German and other perspectives in a journalistically independent manner. By doing so we promote understanding between cultures and peoples. #dwNews #LiveNews #NewsToday
https://www.youtube.com/watch?v=Wj-nypNlOC8
The Nefertiti phenomenon | DW Documentary
Oct 10, 2020  DW Documentary
World famous, legendary and mysterious: Nefertiti was the wife of the Egyptian pharaoh Akhenaton. More than a hundred years after the discovery of her bust, a team of international experts is trying to find the missing pieces in the puzzle of her story. Even more than three thousand years after her death, she remains more popular than any other figure from ancient Egypt: Nefertiti. She is regarded as the most powerful and charismatic woman of antiquity. In 1912, a German Oriental Society expedition came across the life-size sculpture of the queen in the ruins of Achetaton. Over one hundred years later, a team of international experts is trying to solve the remaining mysteries of her fate. How did the mother of six die and why is her mummy missing? —————————————————————- DW Documentary gives you knowledge beyond the headlines. Watch high-class documentaries from German broadcasters and international production companies. Meet intriguing people, travel to distant lands, get a look behind the complexities of daily life and build a deeper understanding of current affairs and global events. Subscribe and explore the world around you with DW Documentary.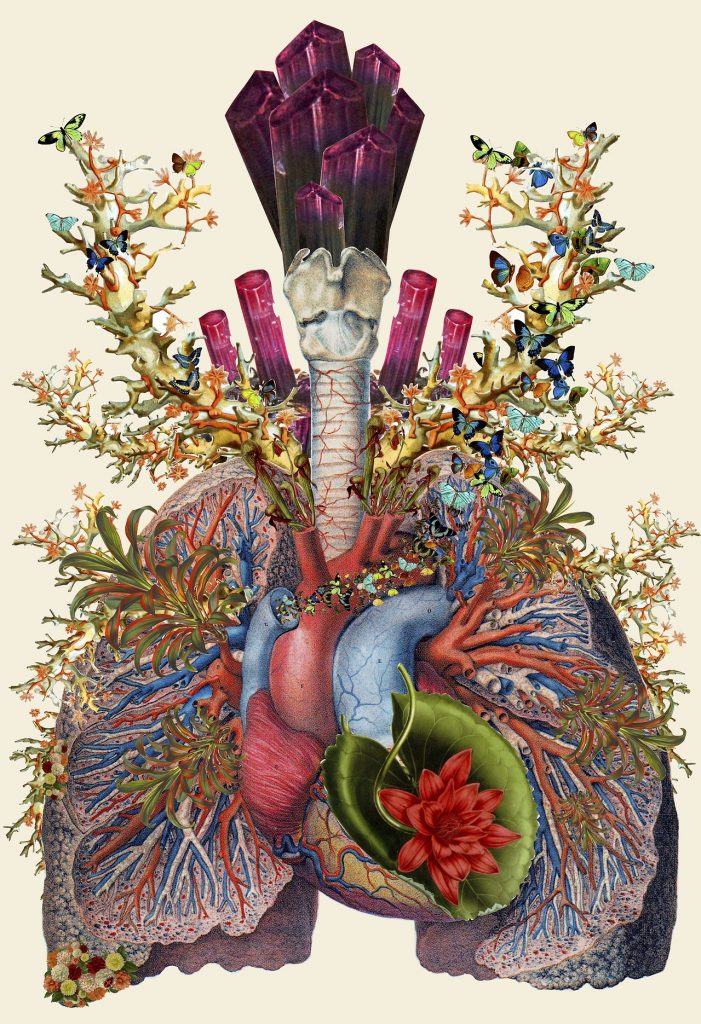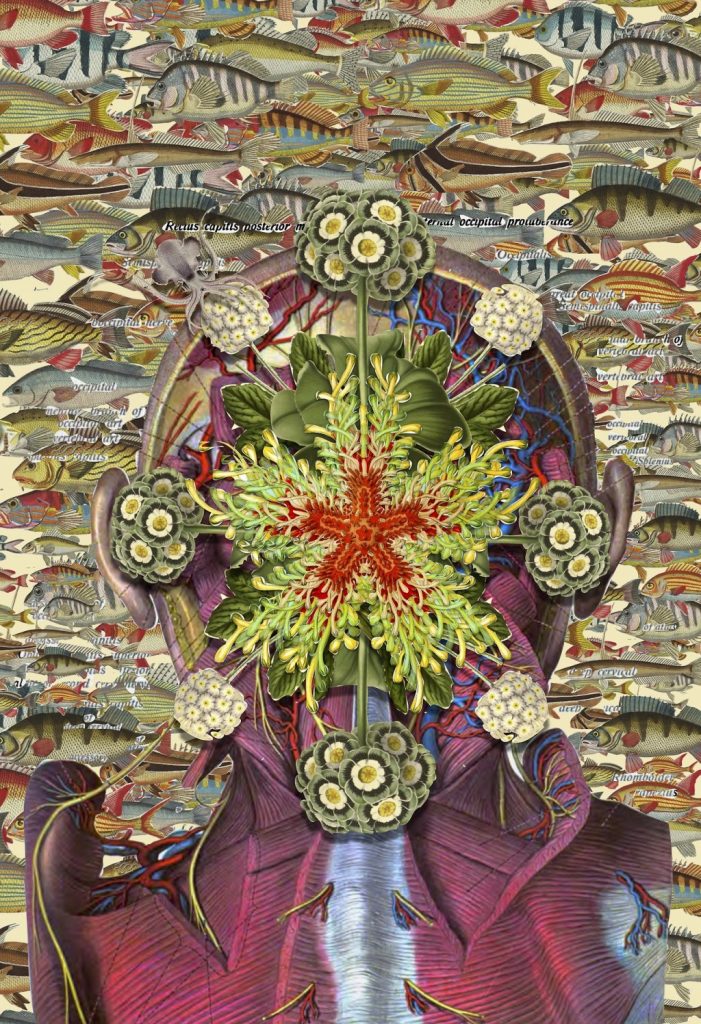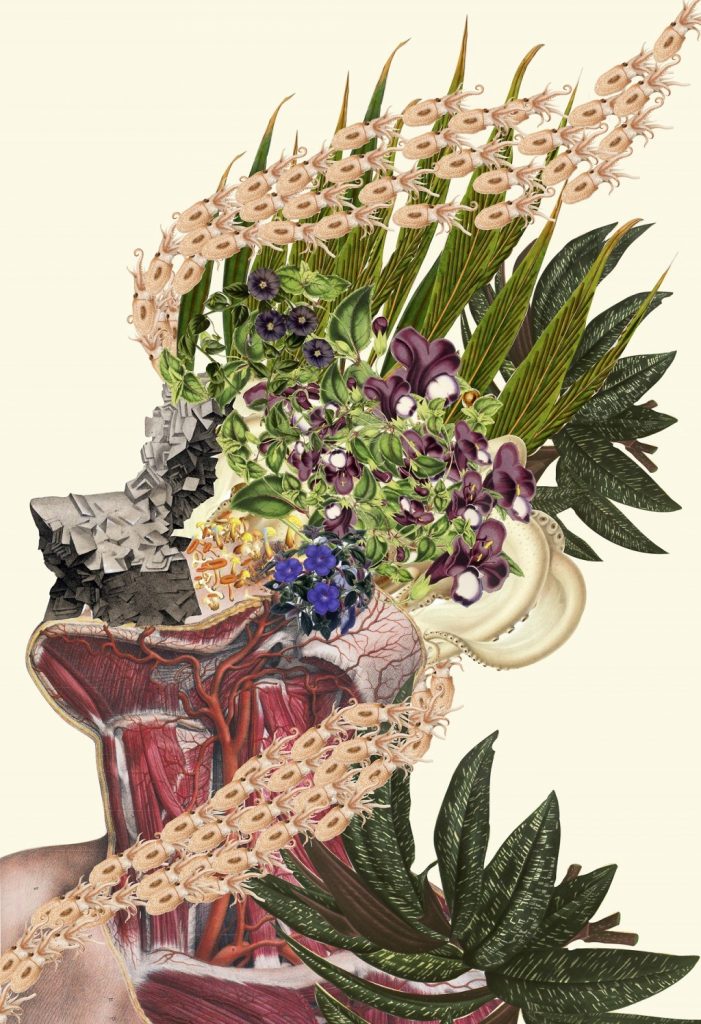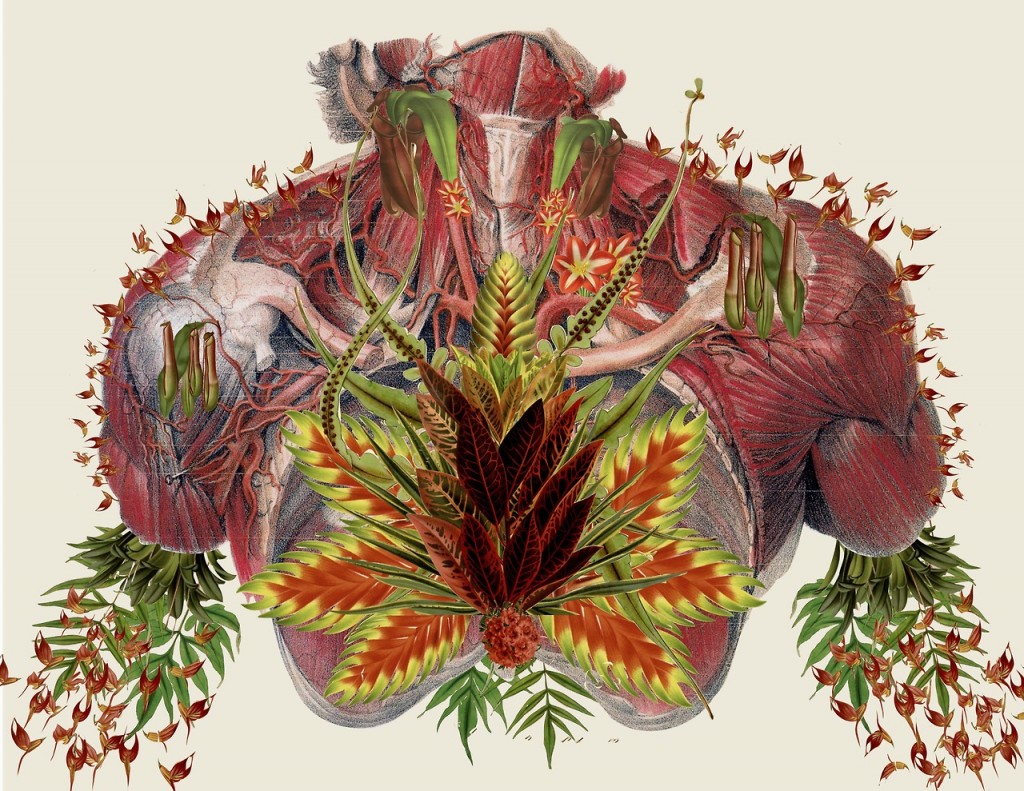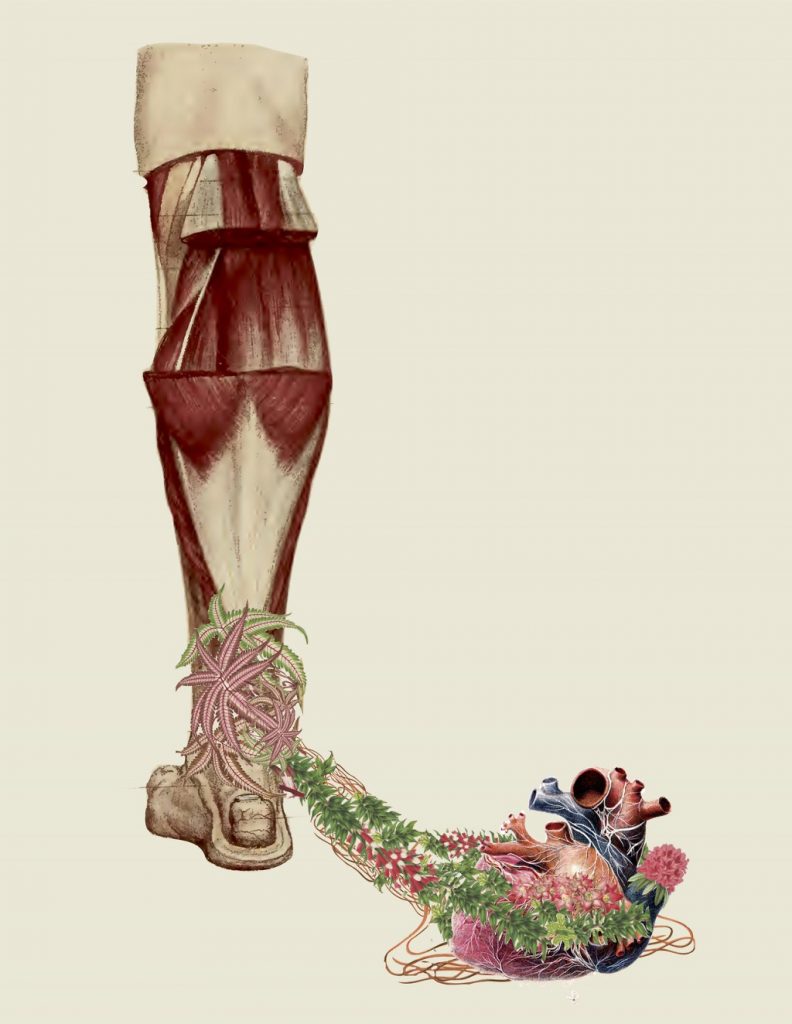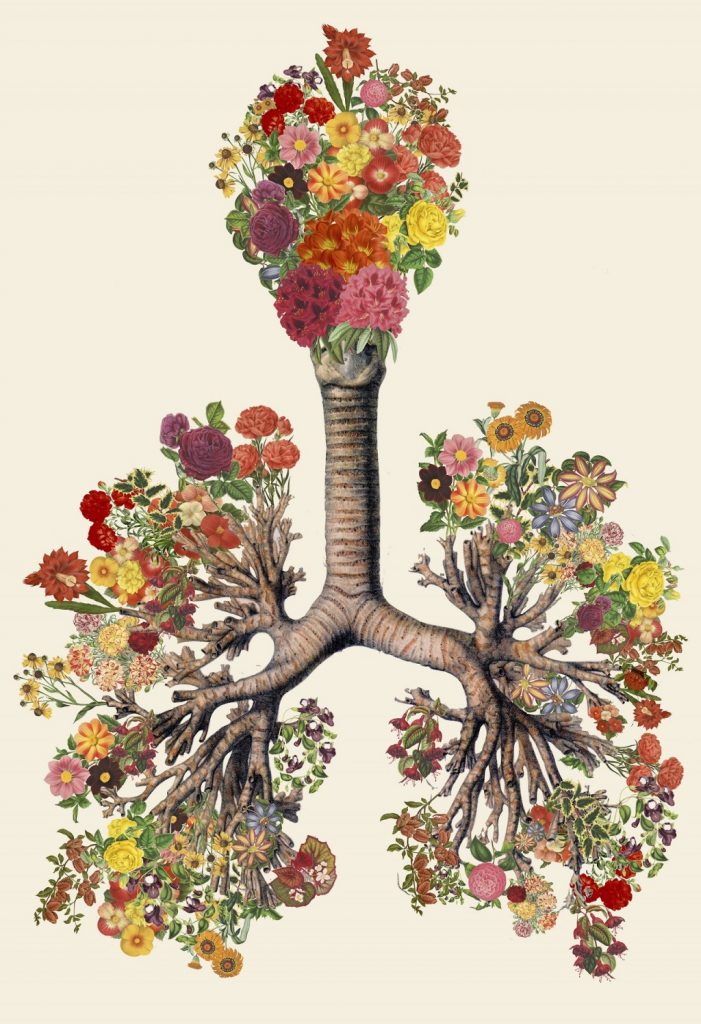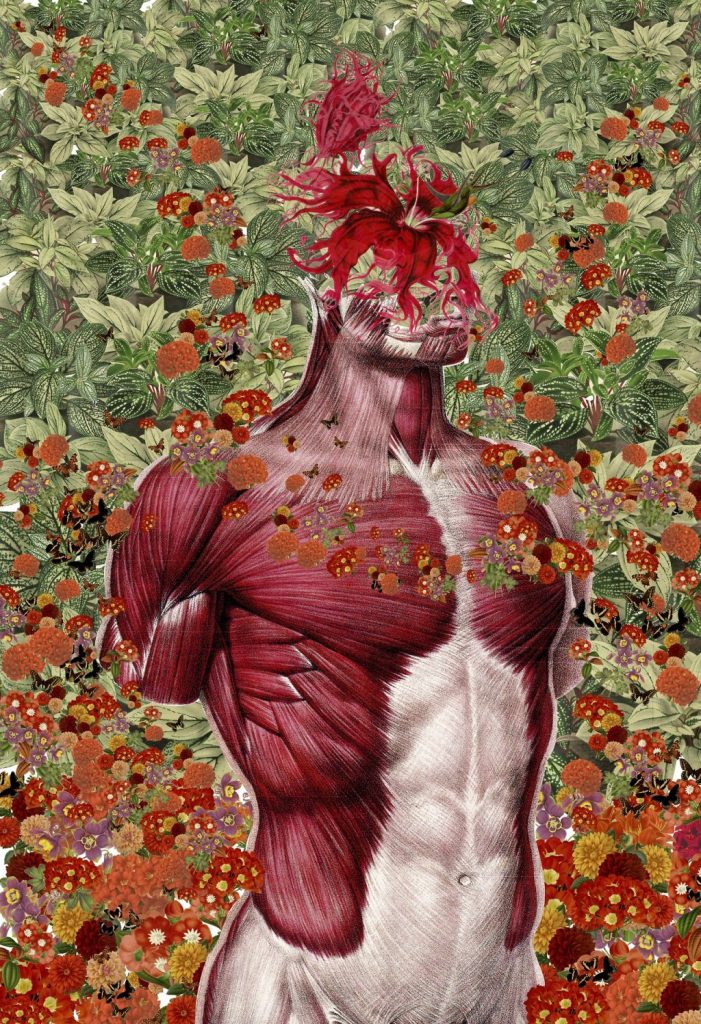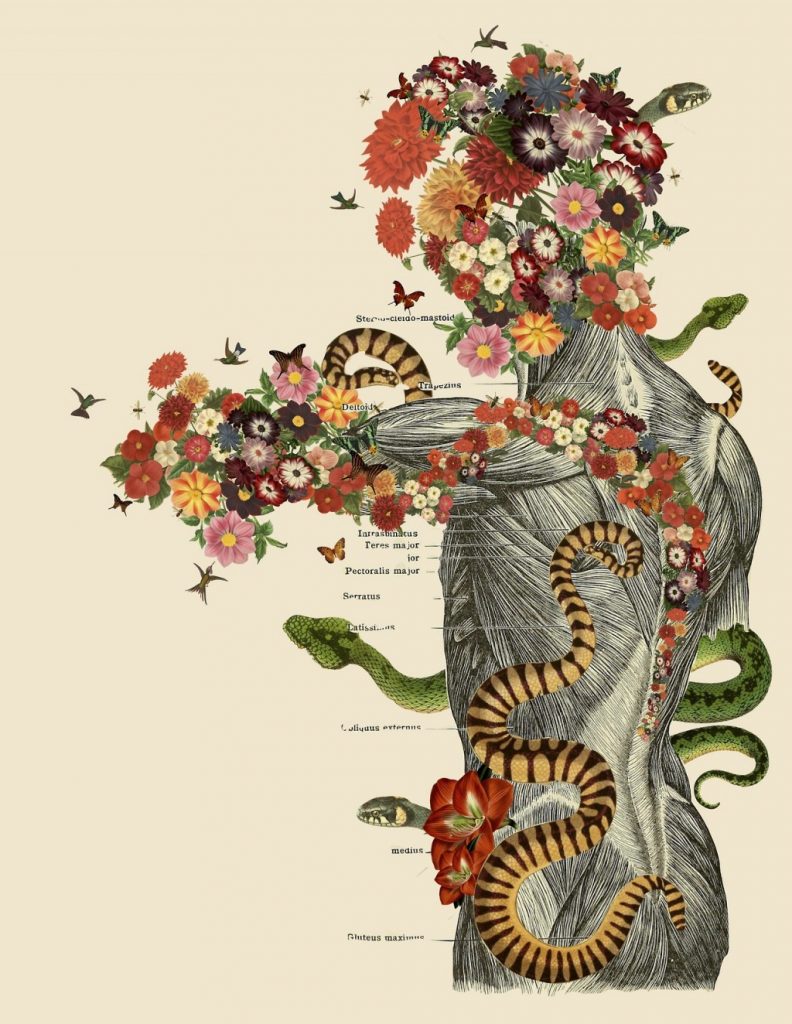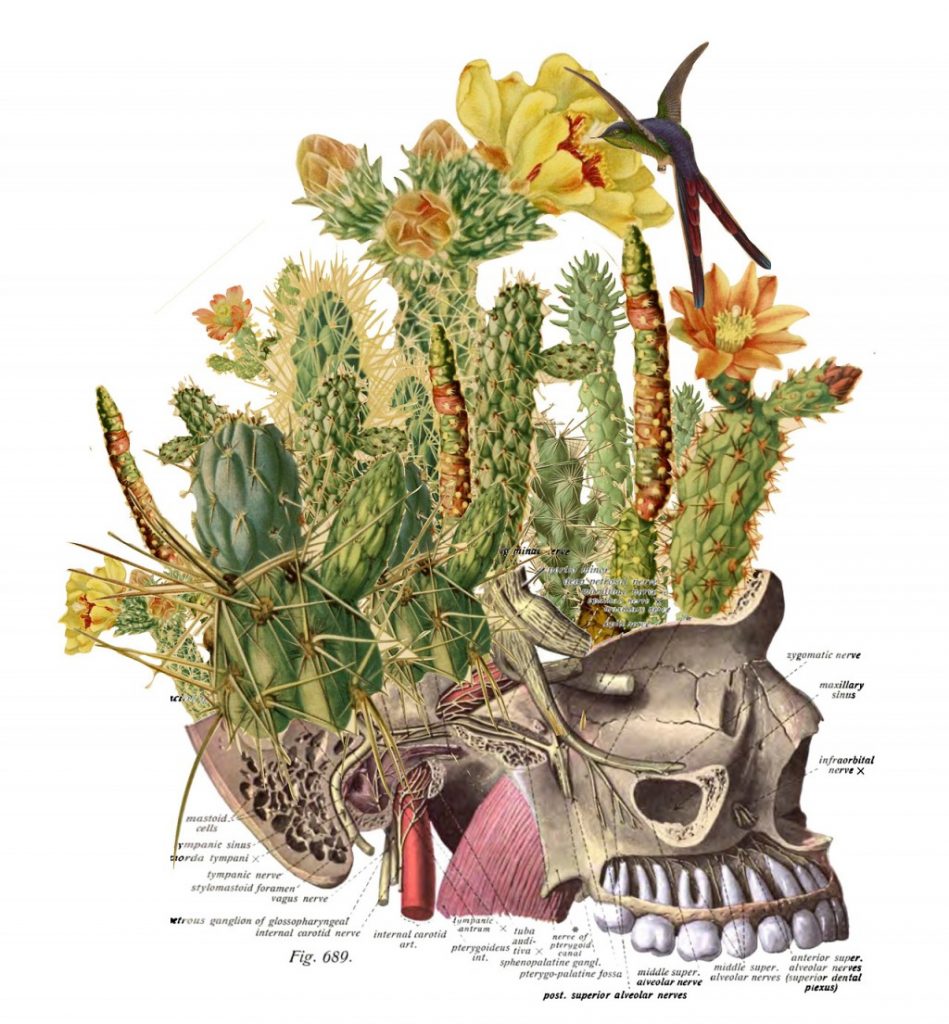 Mixed media artist Travis Bedel creates stunning collages that merge anatomical imagery with illustrations from science guides and textbooks. You can see much more of his work over on Tumblr, and he has prints for sale on Society6 and Etsy