Ing's Peace Project
and
Three young Taiwanese Ladies
Visiting Us on Friday, December 27, 2013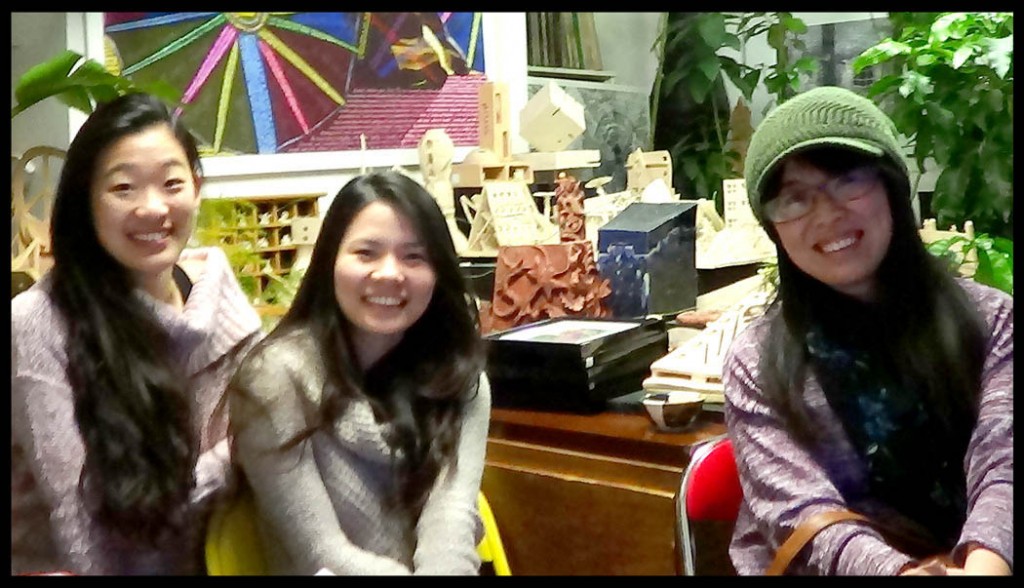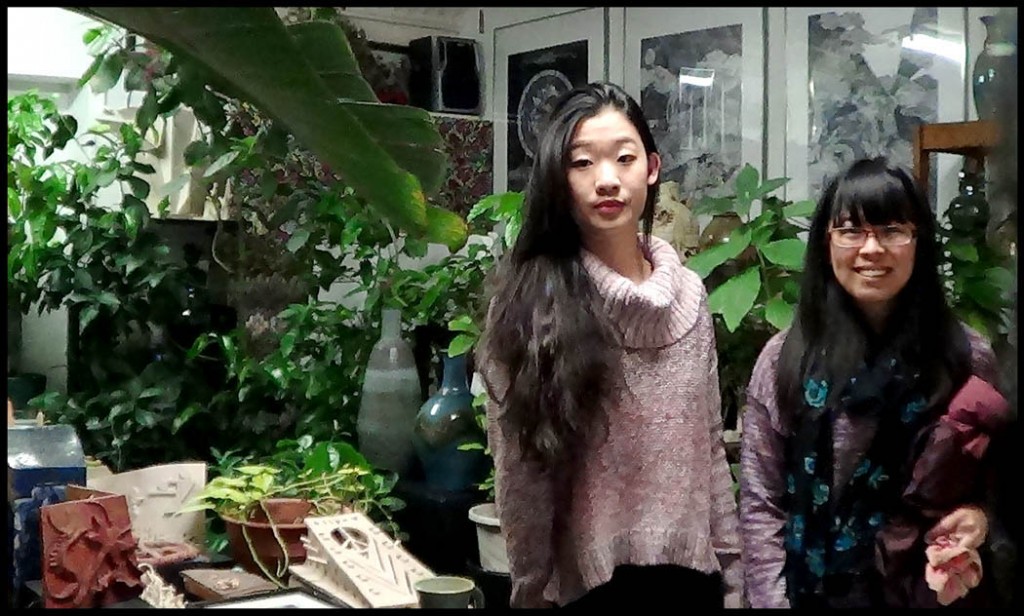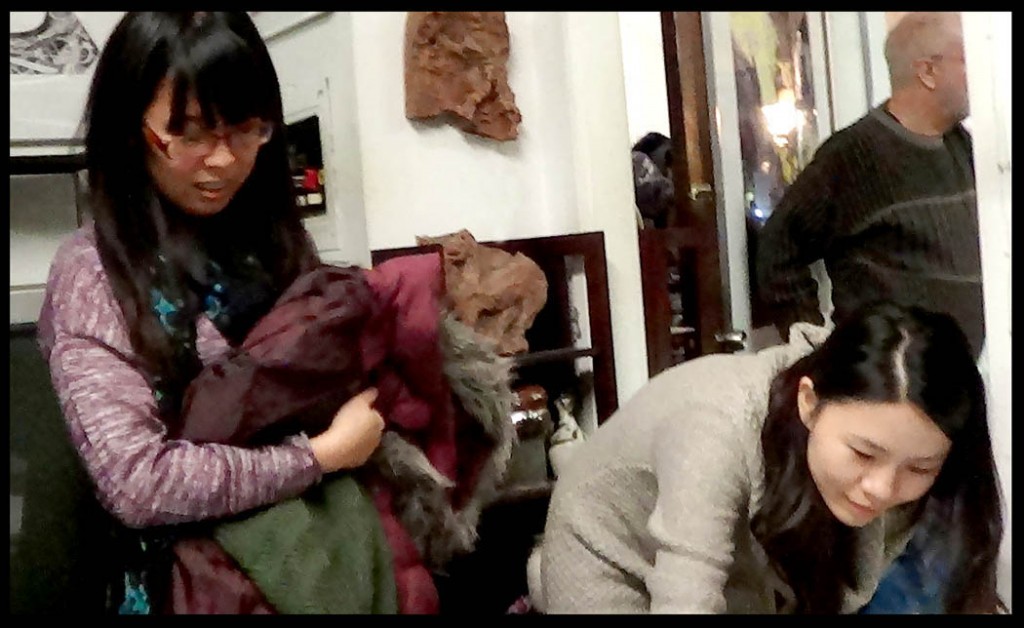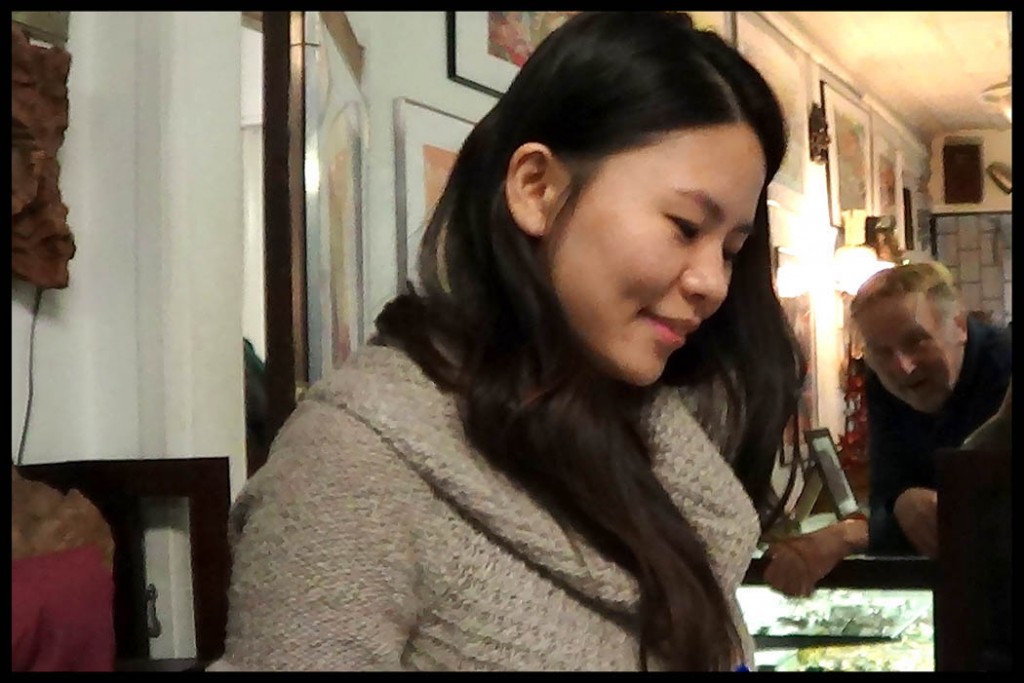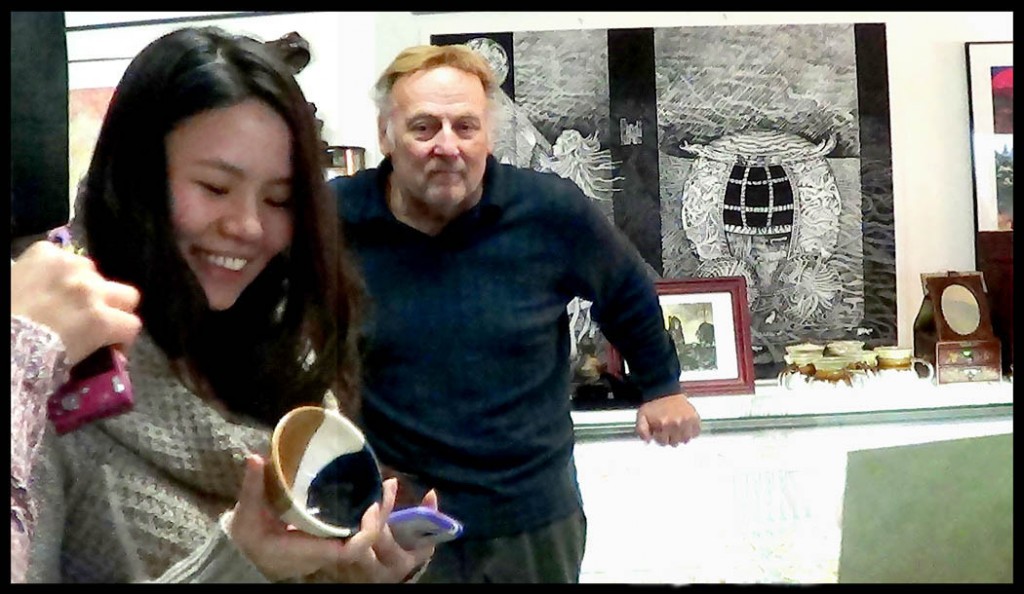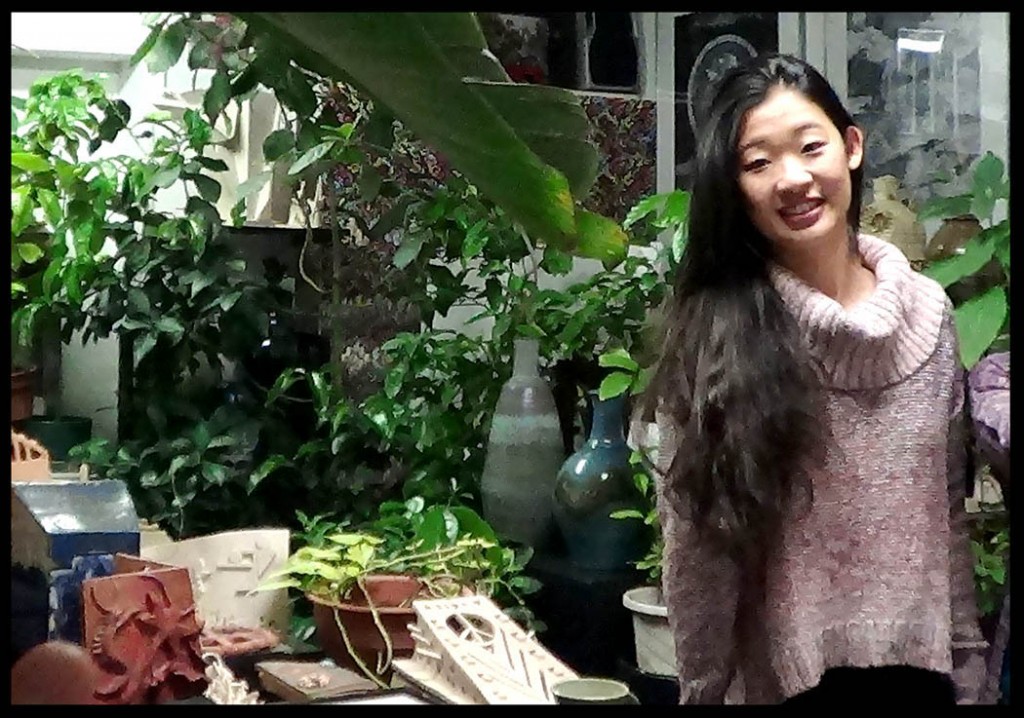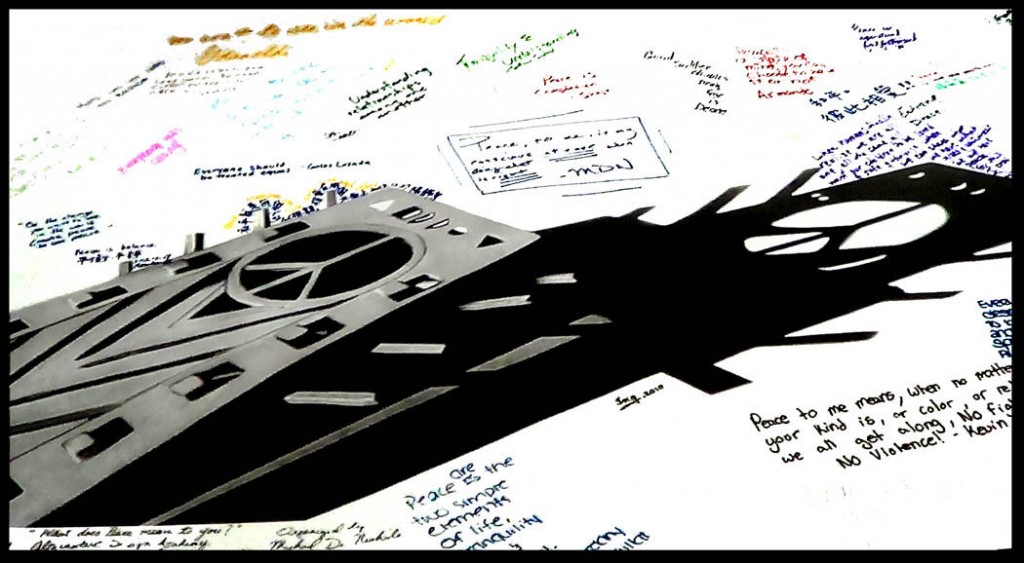 Peace is love one another. 
Peace is everyone can live calmly with each other.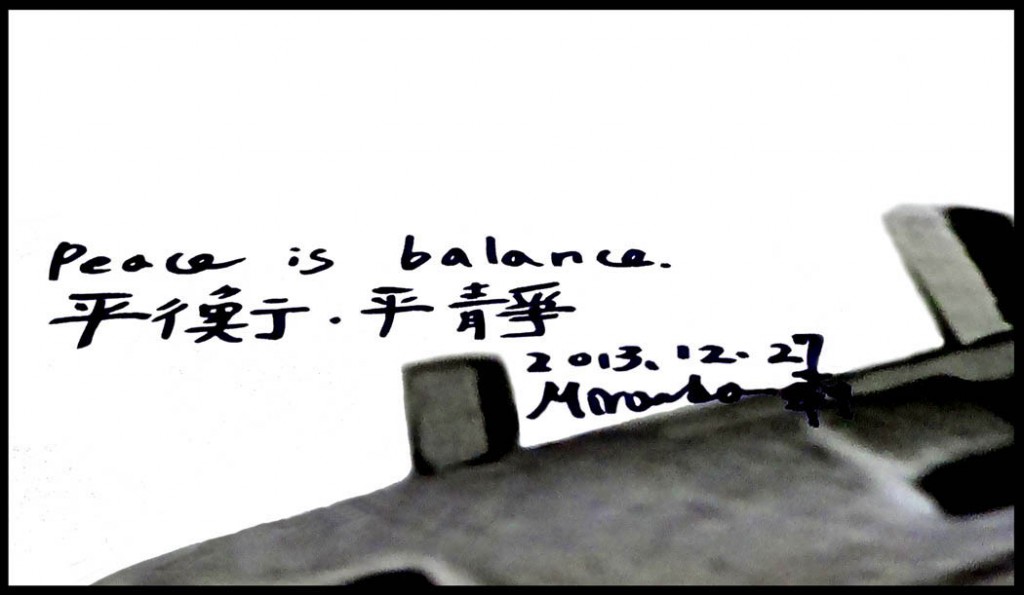 Peace is balance.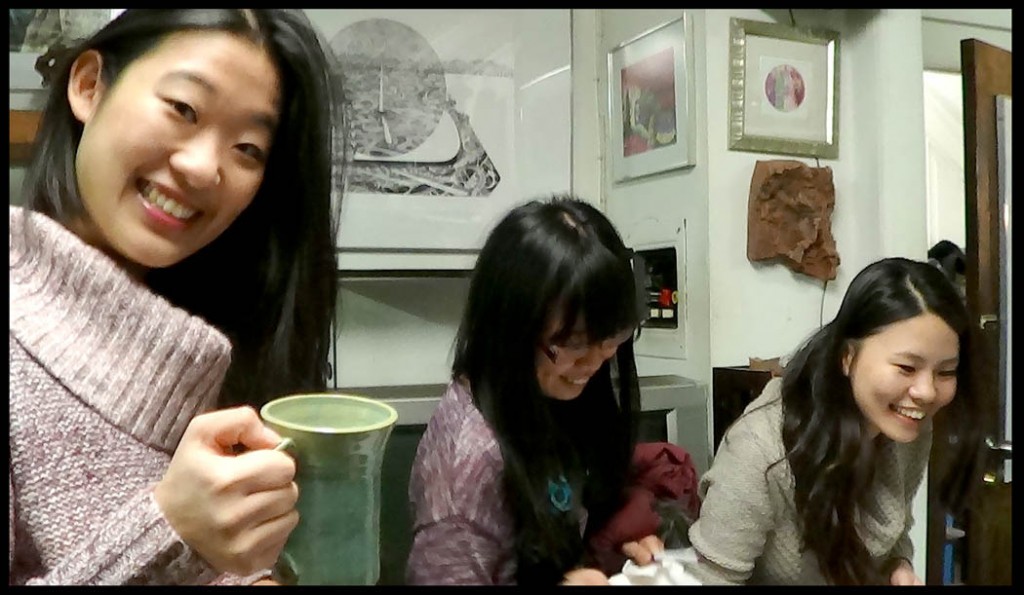 Steve Mace, one of John pottery students and a friend, he brought three young Taiwanese ladies to visit us in our shop and gallery.  He wanted these young graduate university ladies to see our artwork and see the video of John's performance of his play.  John and I were glad to see them.  We showed them our artwork.  They watched John's video of his play "God is Puerto Rican".  John performed one of the characters (https://www.bing.com/videos/search?q=God+is+Puerto+Rican+video+by+John+Watts+YouTube&FORM=VIRE1#view=detail&mid=F516FE0E3F5024F8934CF516FE0E3F5024F8934C)
I showed the young ladies my Peace Project.  They gladly wrote their comments about "What does Peace mean to you?" on the Peace poster. I was happy to read their comments "Peace is love one another.", and "Peace is everyone can live calmly with each other."  I can relate to these two comments quite well but the last comment is more philosophical, "Peace is balance."  It reminded me of one of Buddha's philosophies "Practice moderation in life".  The practice of moderation or balance is different for each individual.  It is difficult to quantify in specific detail.
 I asked them if they had more time to view my videos on YouTube.  The subject is my "Peace Come to you" poem which was translated into Chinese (Peace Comes To You" in the Chinese Language (6:36 minutes) Link to YouTube: https://www.youtube.com/watch?v=sCtytSBlysk)..  They replied "Oh yes, we have time."  I also showed, "Golden Swallowtail Butterfly", video that I produced and uploaded on YouTube (GoldenSwallowtailButterfly (8:15 minutes) Link to YouTube  https://youtu.be/KuFOnDoUMJc),   I proudly told them that I captured the image of the Swallowtail Butterfly in our backyard garden this summer.  They visited us on Friday, December 27, 2013. 
The young ladies seemed to have a good time and we enjoyed to have them.  Thanks to Steve Mace for bringing them to visit us.  They loved John's small hand made bowls.  John told them to select some for themselves.  I gave them my peace poem that has my Thai translation.  We felt happy and fulfilled to see young people enthusiastic about seeing our artwork and enjoying their visit.
 Ing-On Vibulbhan-Watts, Tuesday, January 07, 2014, 5:04 am