The Halsey Street Festival, Part 2, Thursday, September 19, 2019,
On Halsey Street between Bleaker Street and New Street, Downtown Newark, New Jersey, USA
John Watts demonstrated pottery,
Ing's Peace Project, Ing & Johns Artwork,
A lot of Merchants, Food, Music and Fashion Show
Photographs by Ing-On Vibulbhan-Watts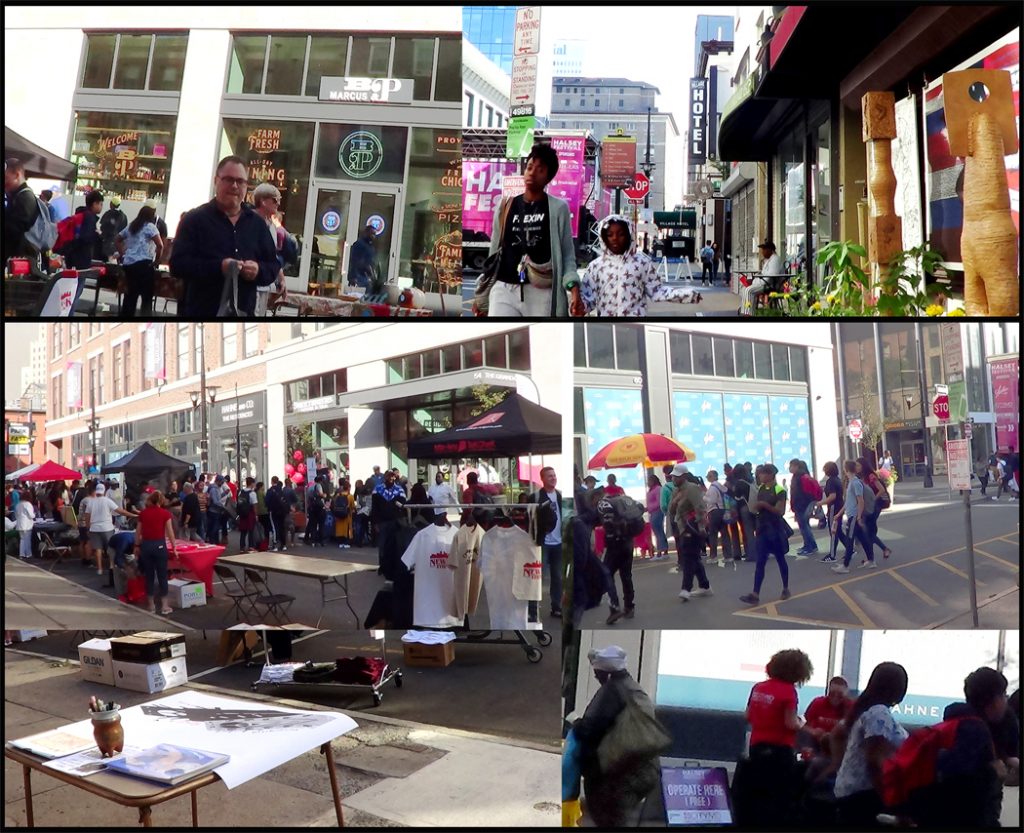 More people came to enjoy the activities that The Halsey Street Festival presented. I brought my Peace Poster offering to the participants of the festival to express their thought on "What does Peace mean to You?" or to them.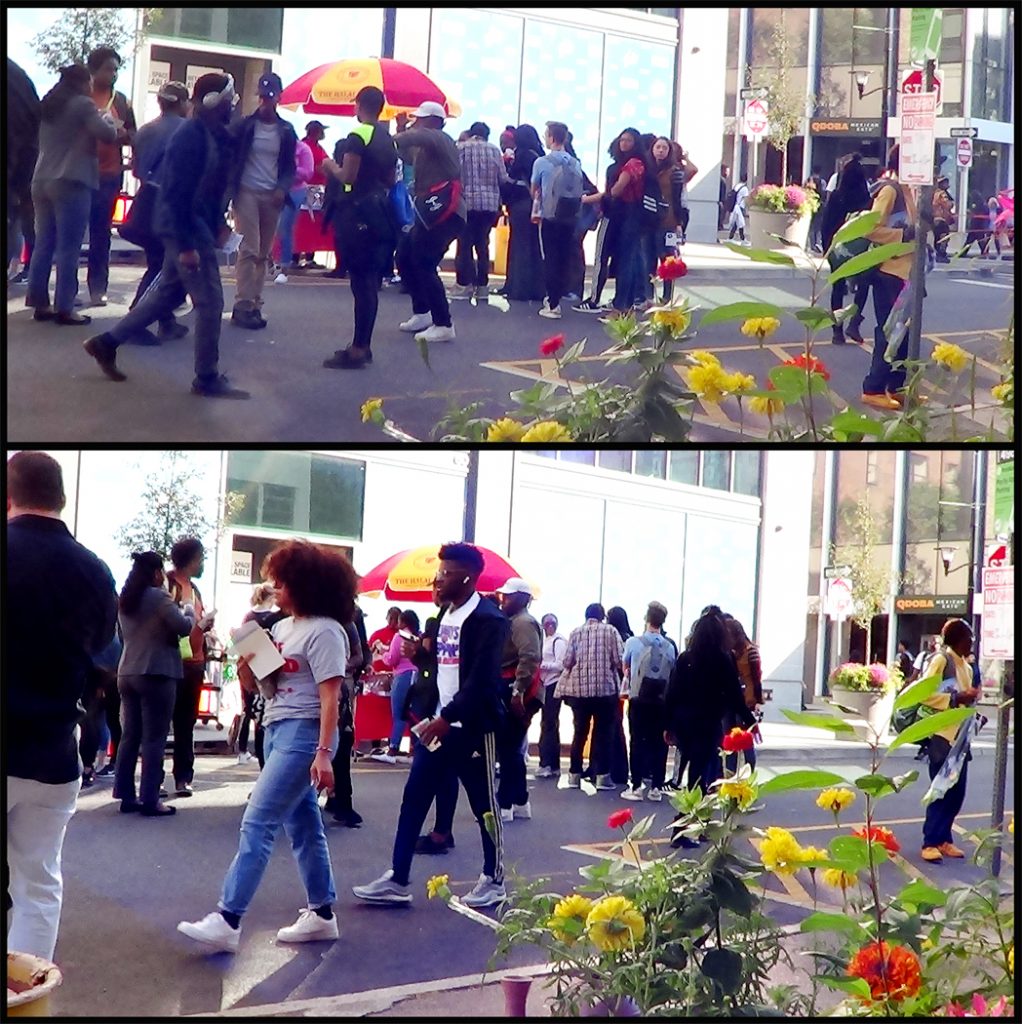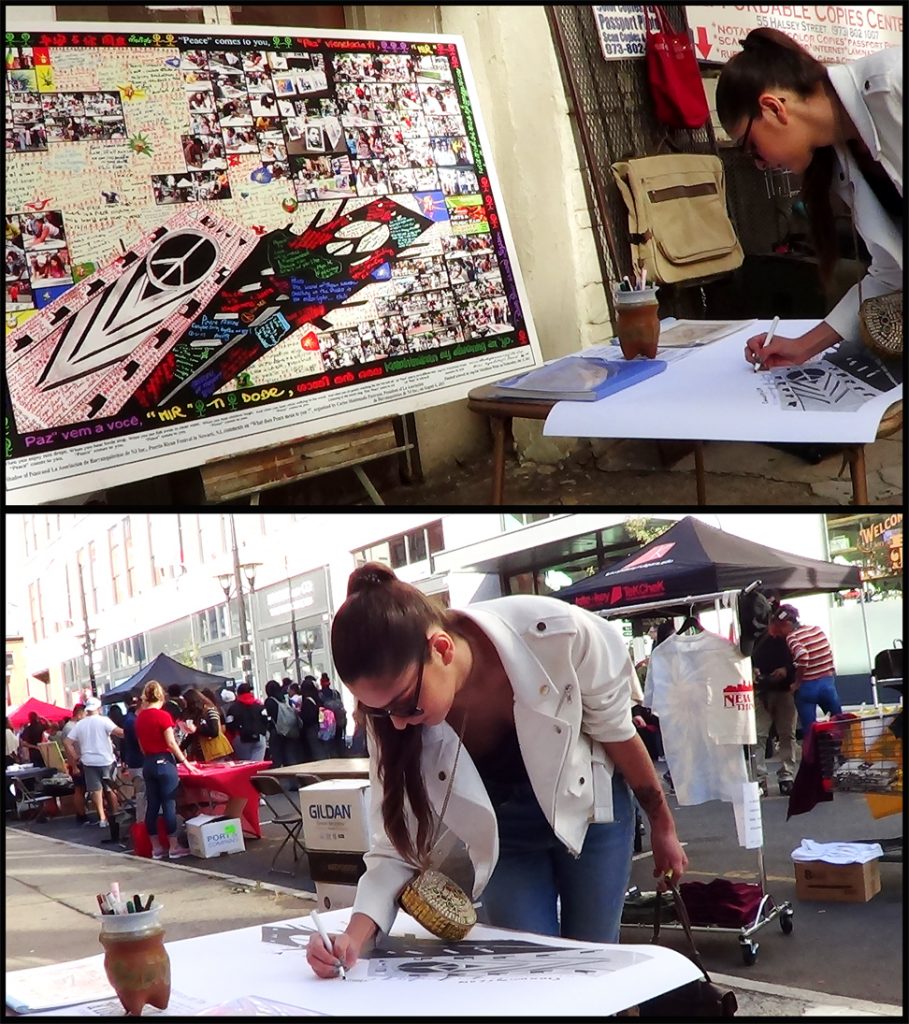 Thanks to this person who was willingly to record her thoughts on Peace.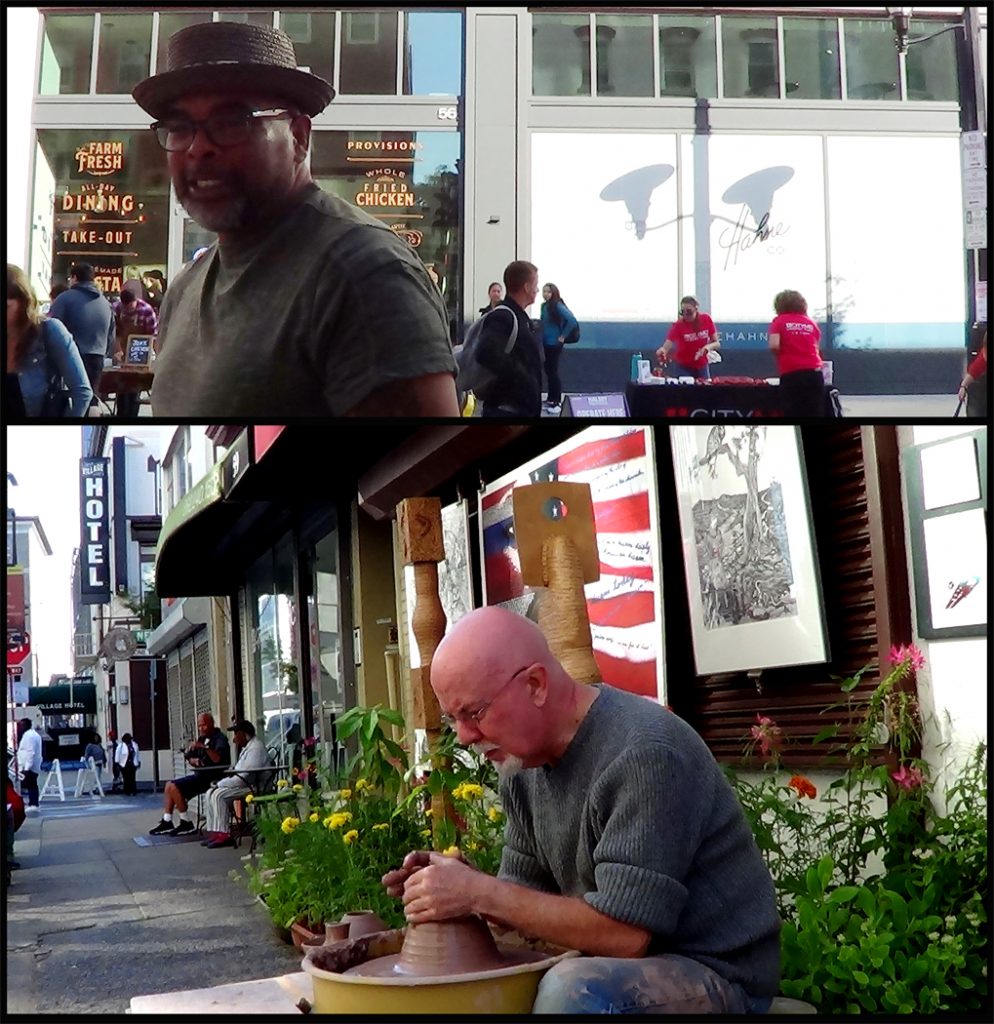 John started his performance with a pottery demonstration.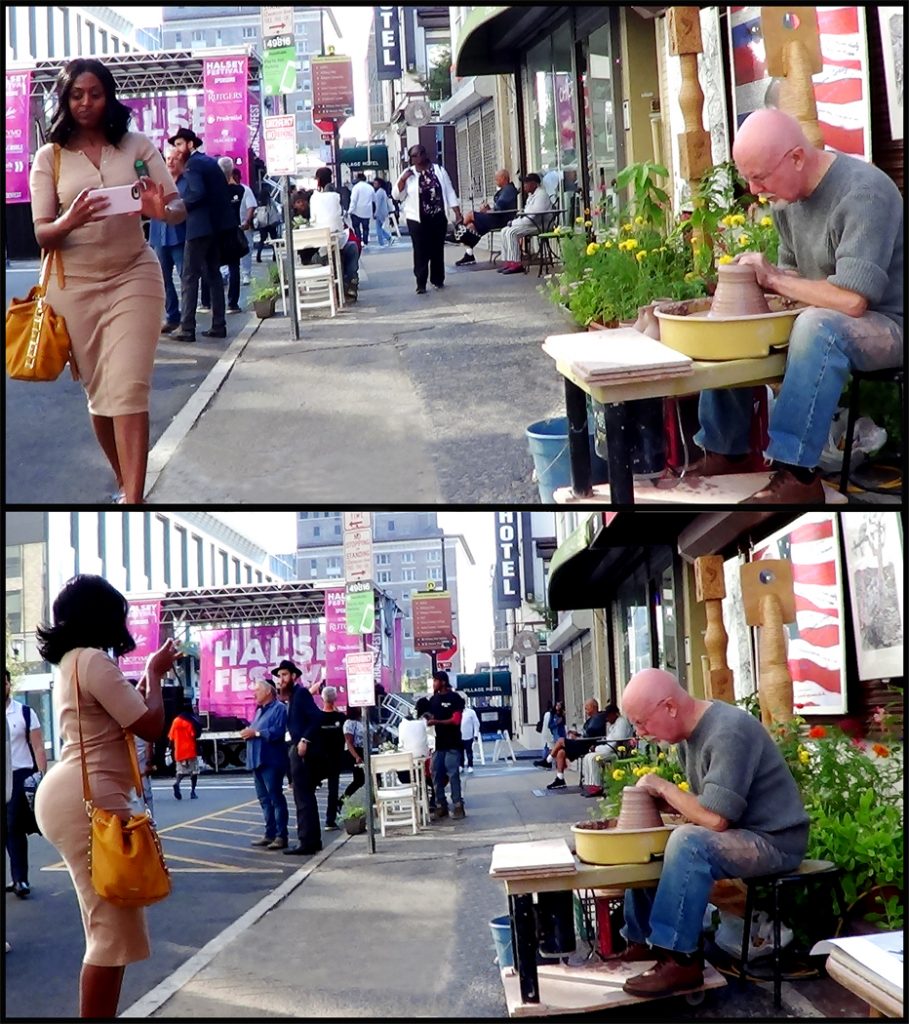 People love to take John's pictures as he is making his magic pottery.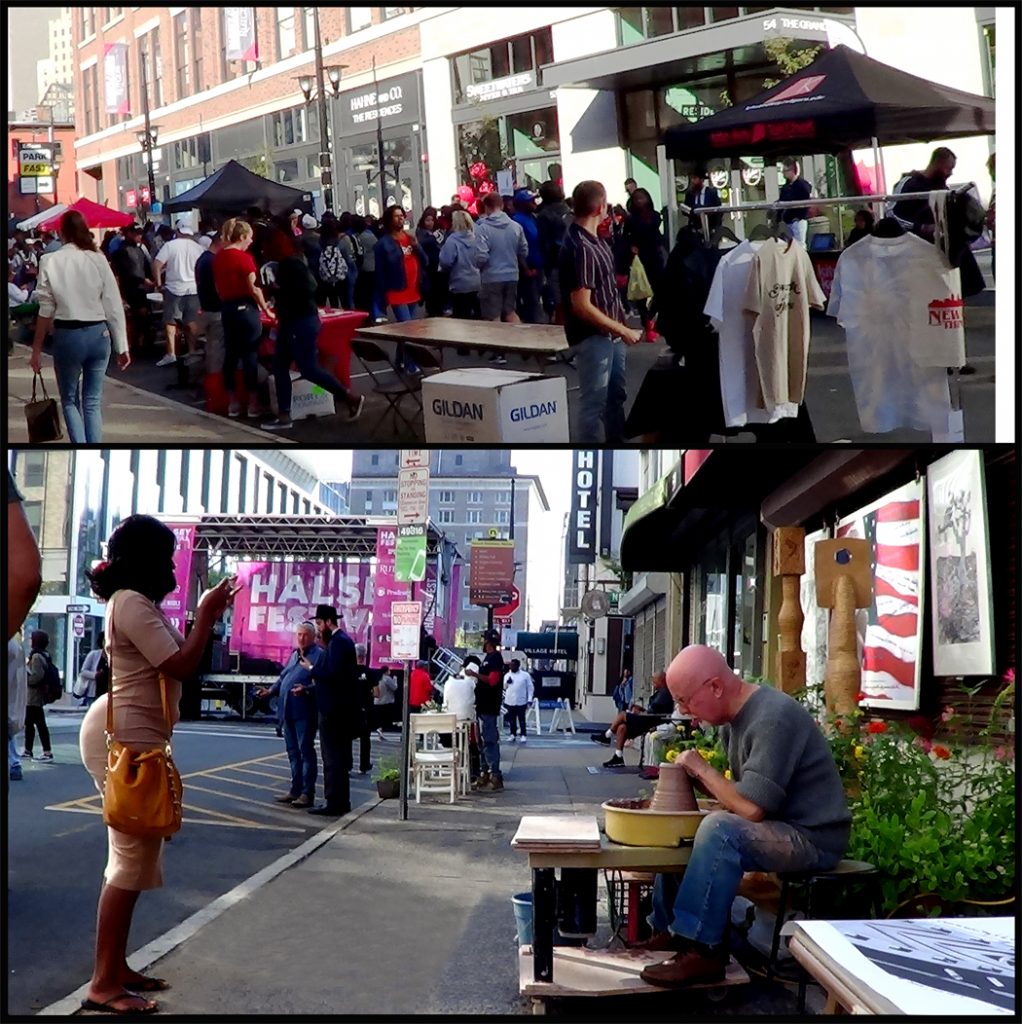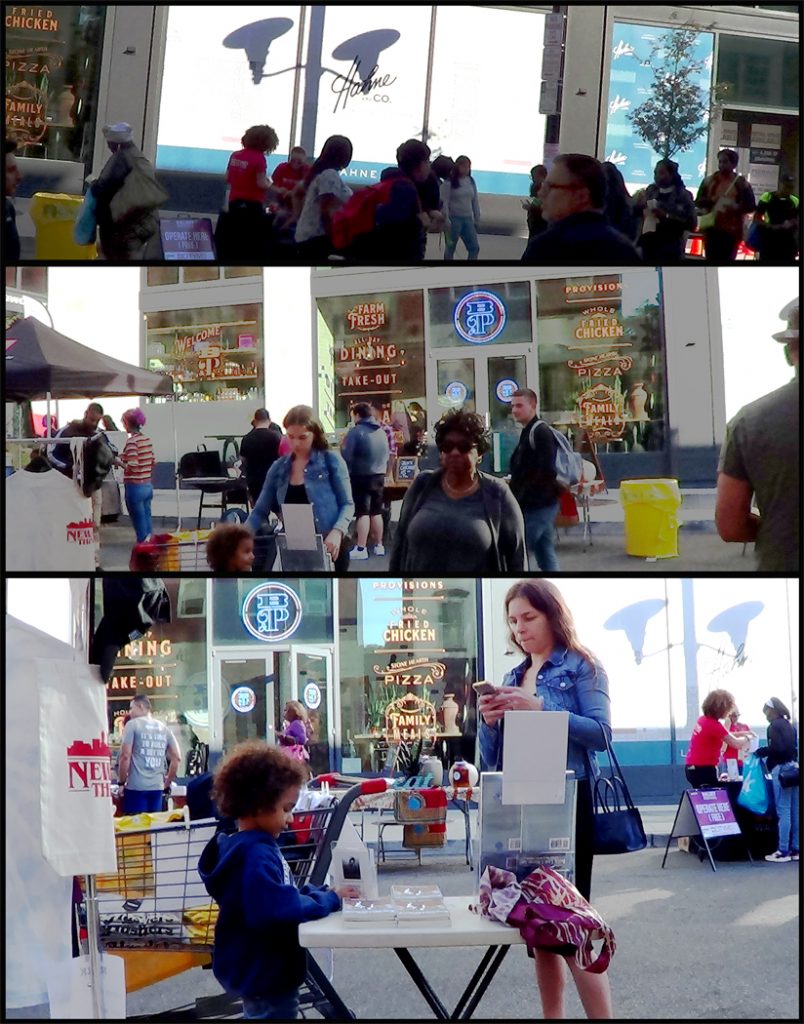 This pretty lady had her stand of activity opposite my Peace Project table. The little cute boy accompanying her made me miss my grandson, Kai who is just about his age.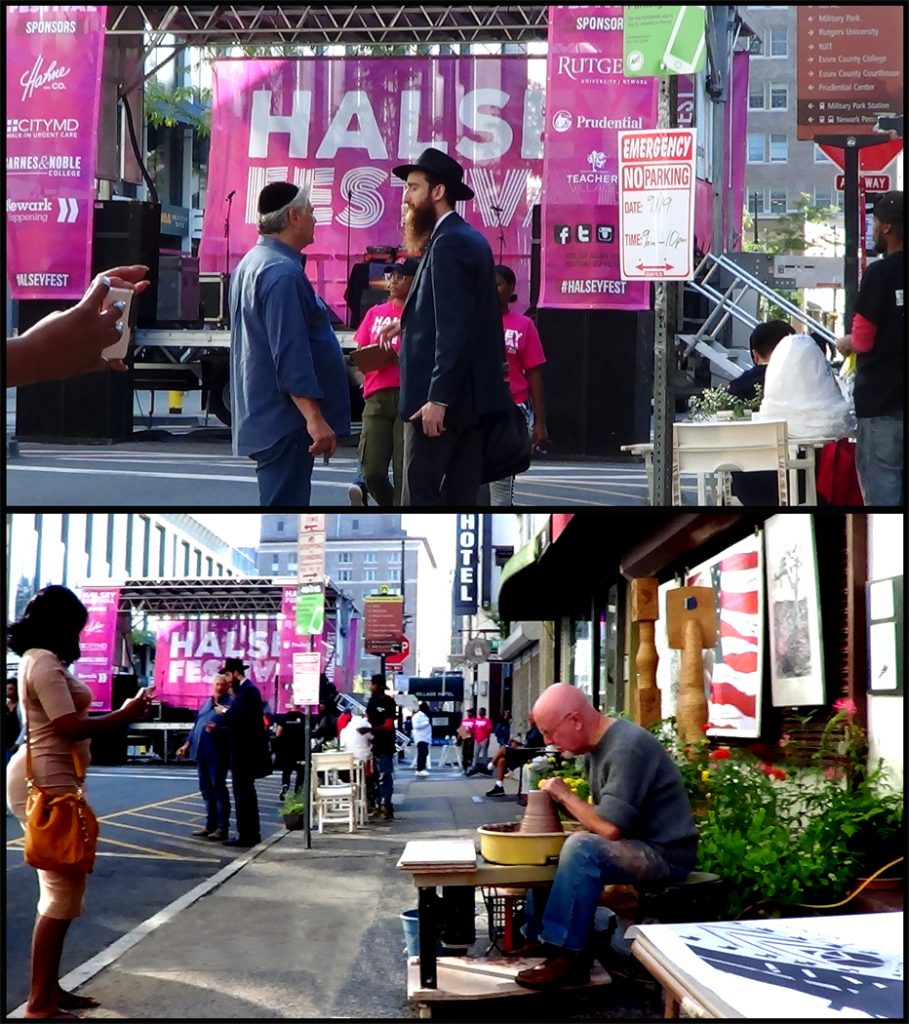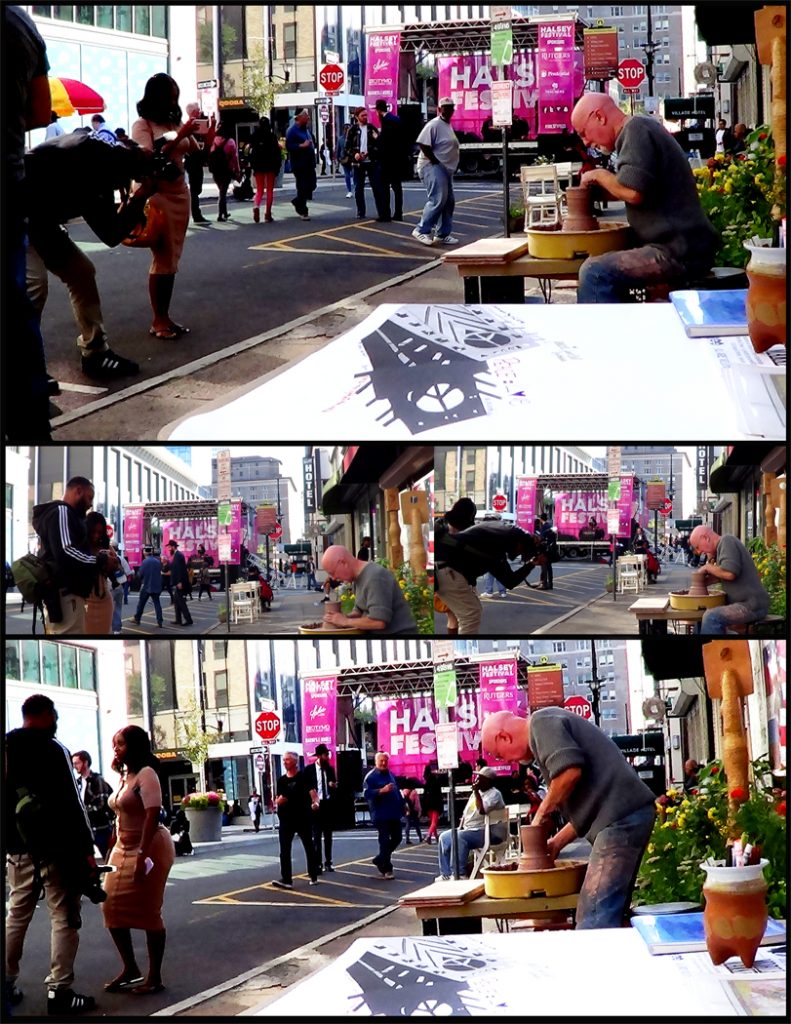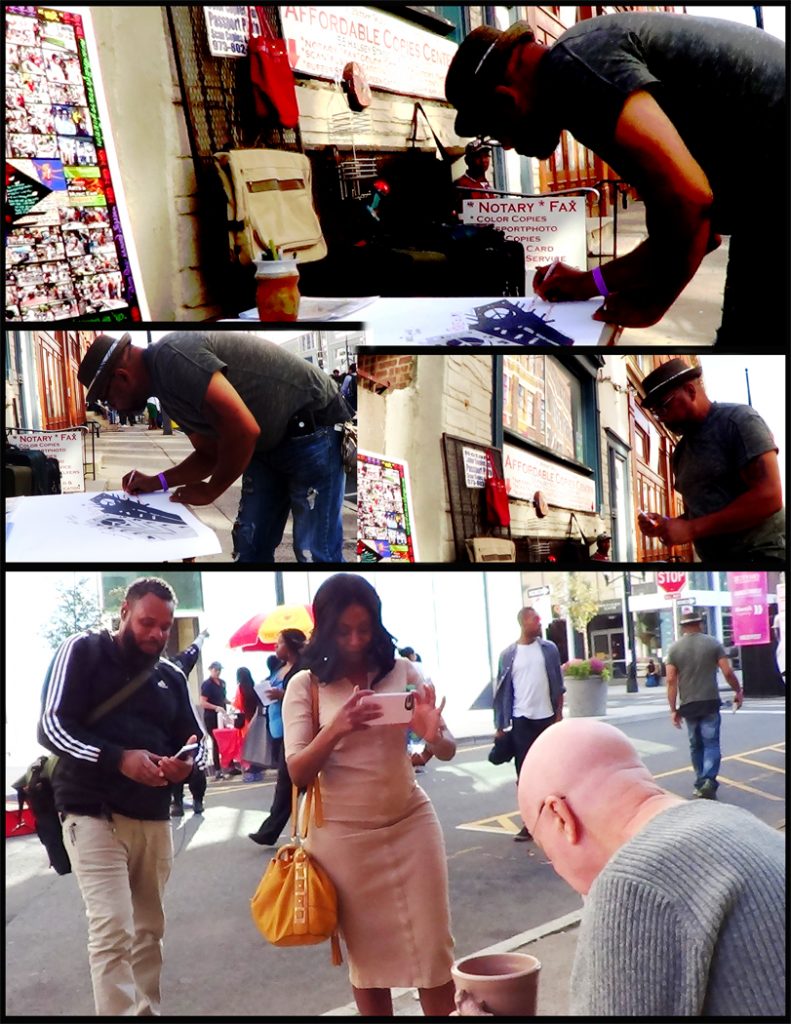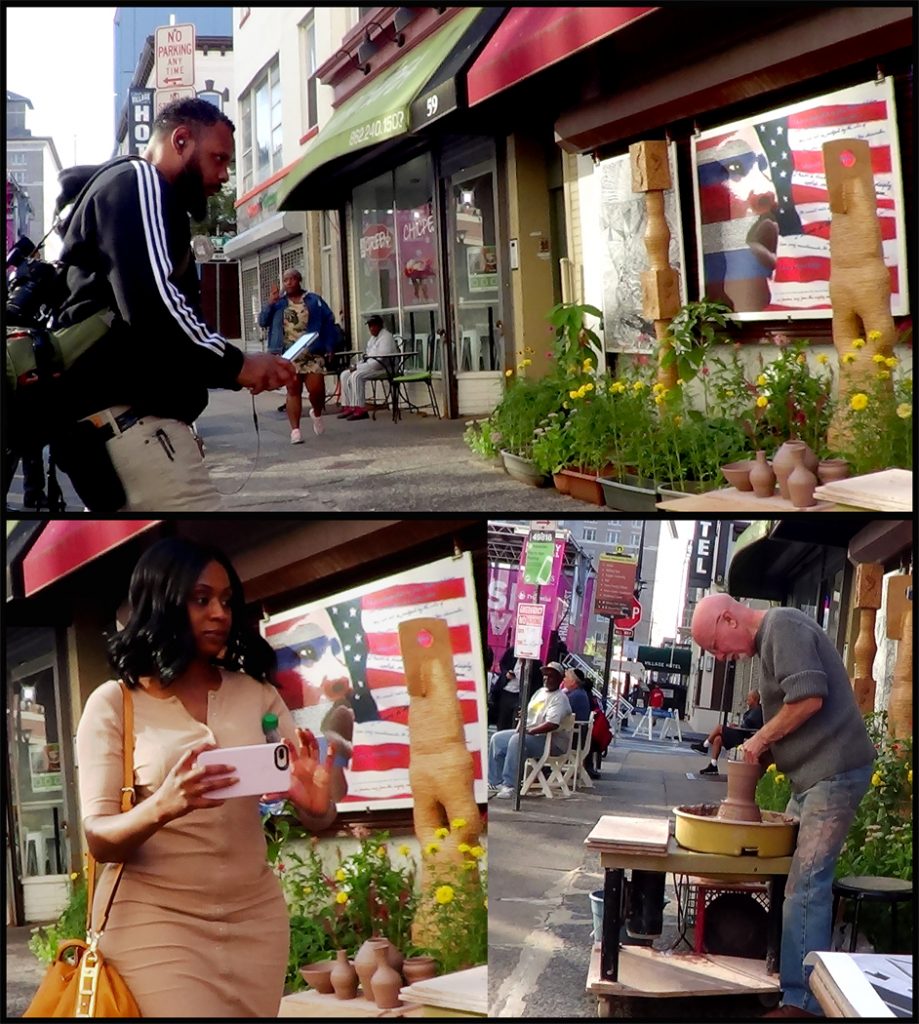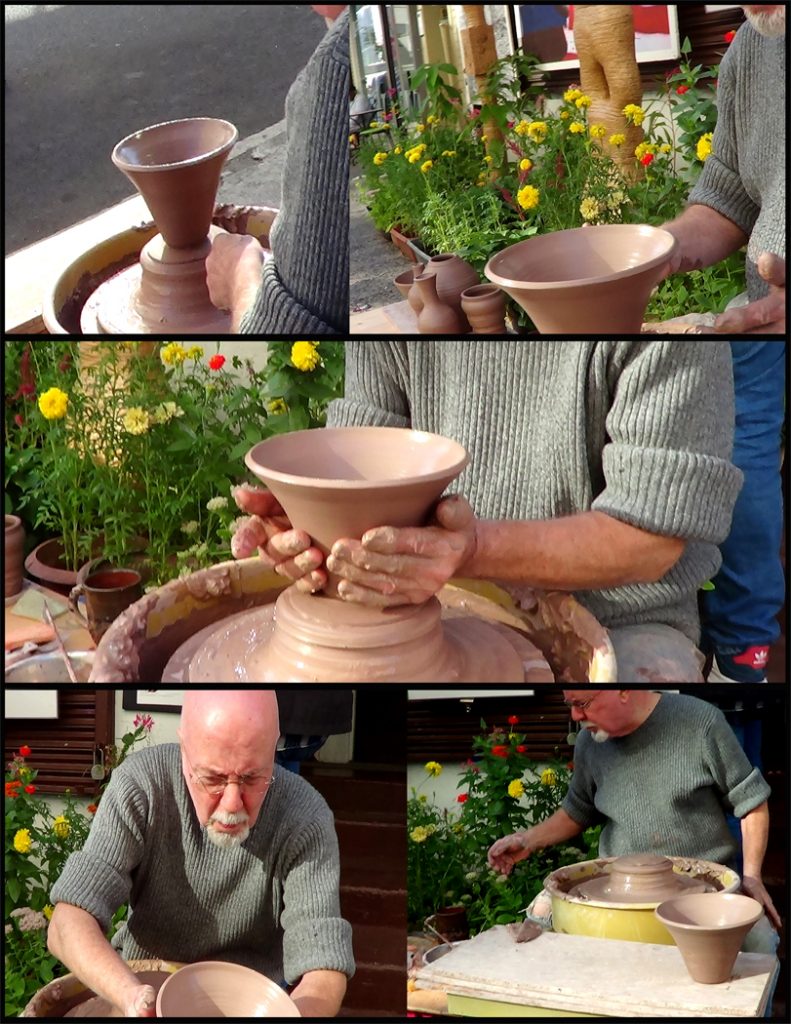 I love the way John produced his pottery or anybody who can have control and discipline enough to achieve making beautiful objects. I love to work with clay making my sculptures where I do not have to follow the rule and be well disciplined. One of these days I am going to ask Master John to teach me how to throw on the wheel and produce the controlled pottery.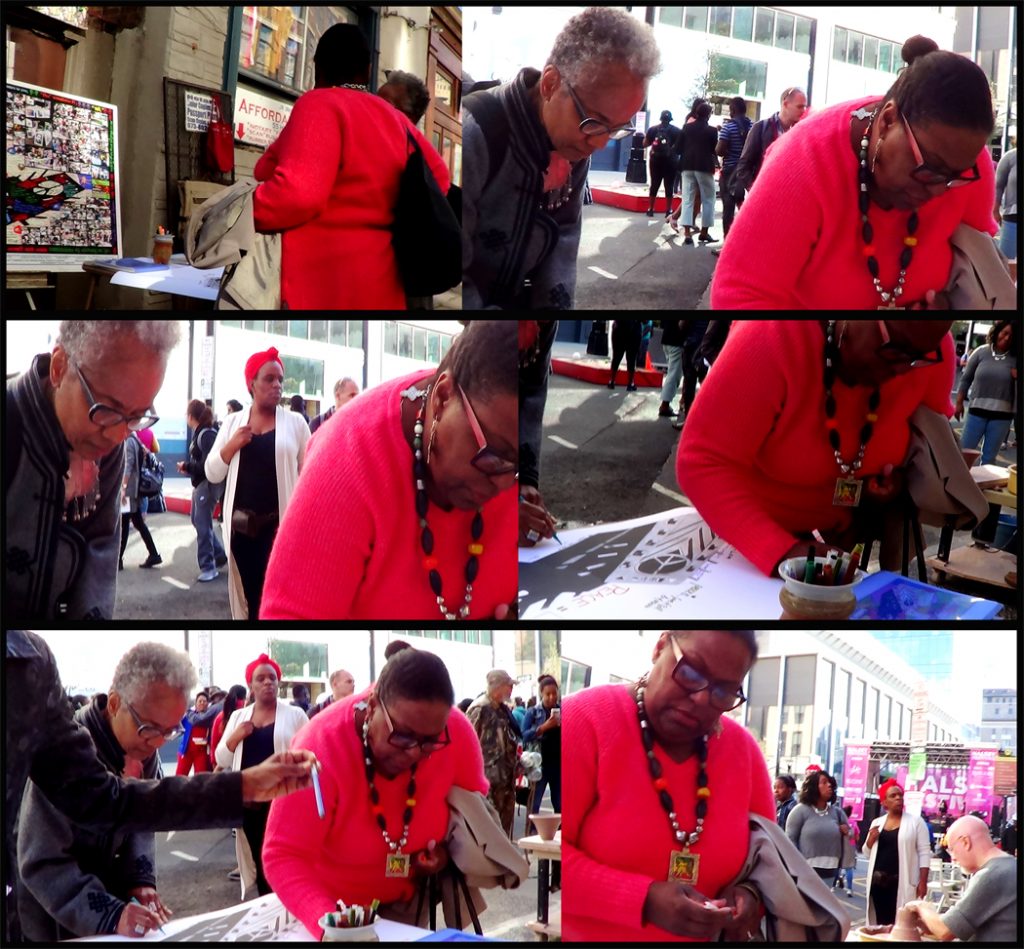 More people were interested in recording their Peace comments on my Peace Poster.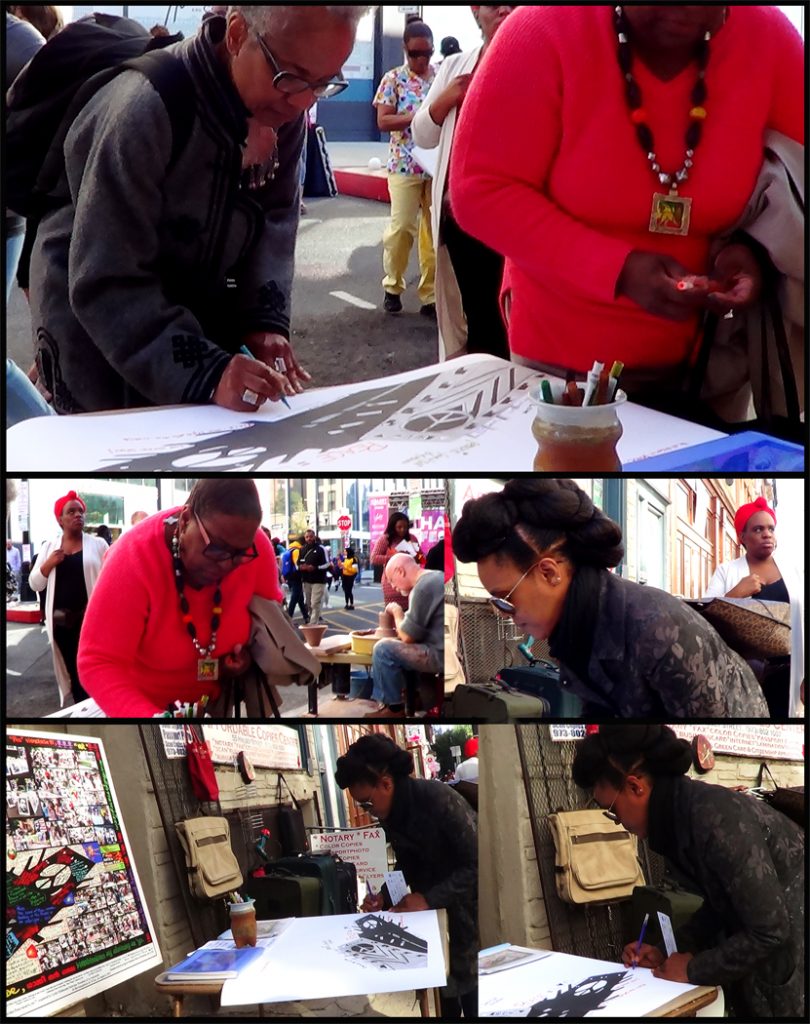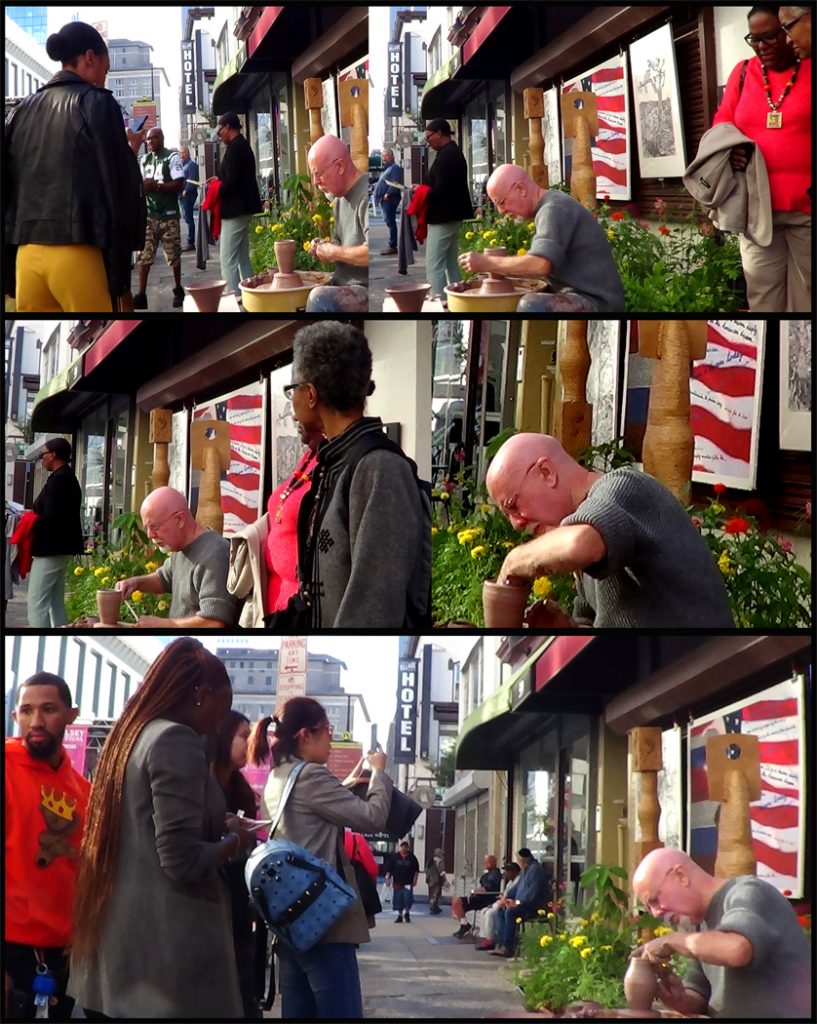 People seemed to enjoy taking pictures and watching John demonstrate pottery.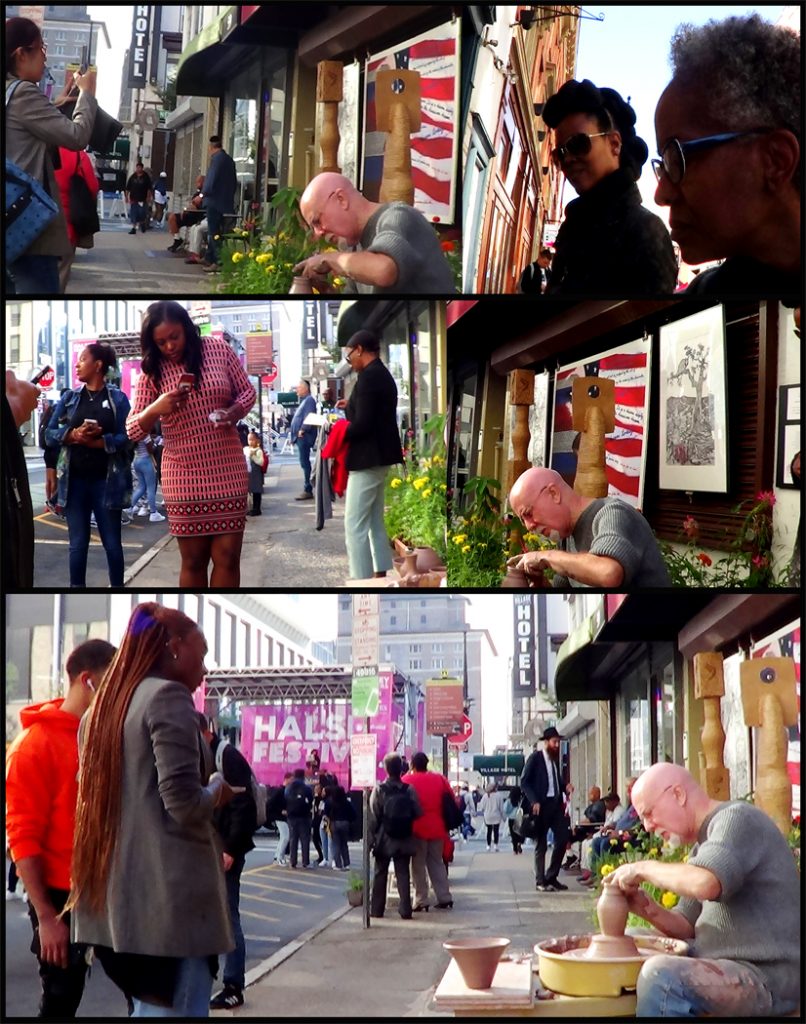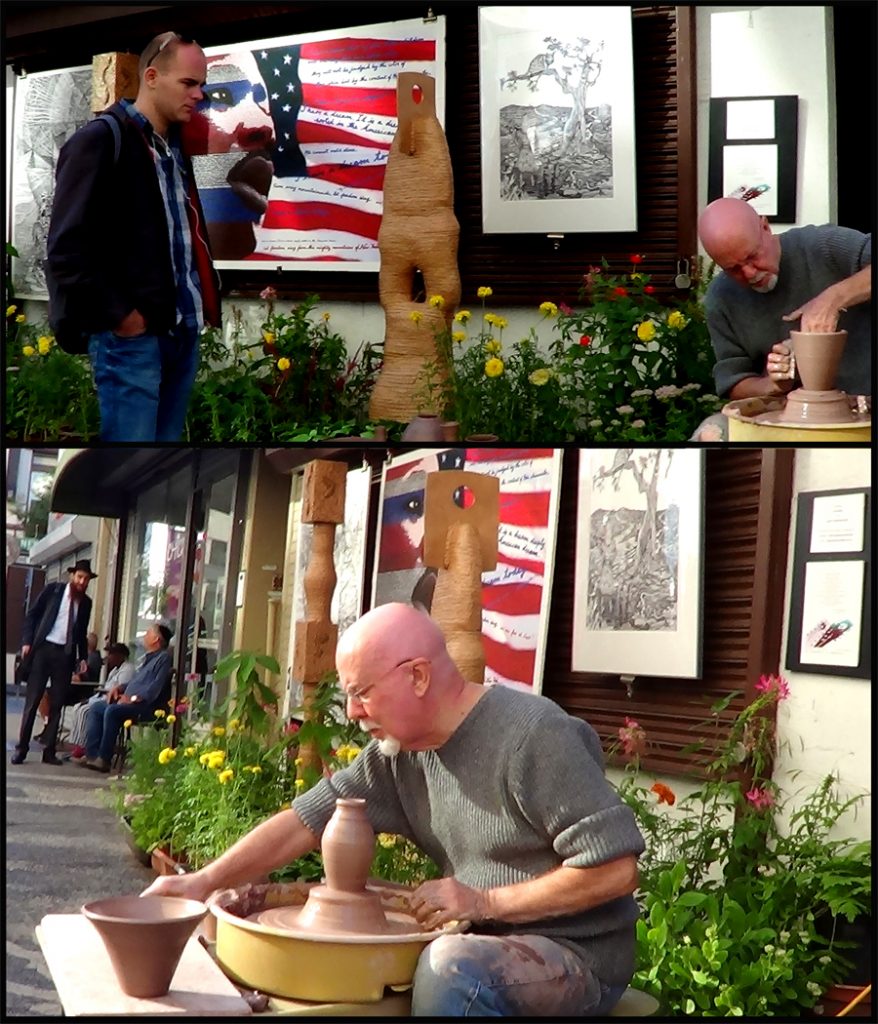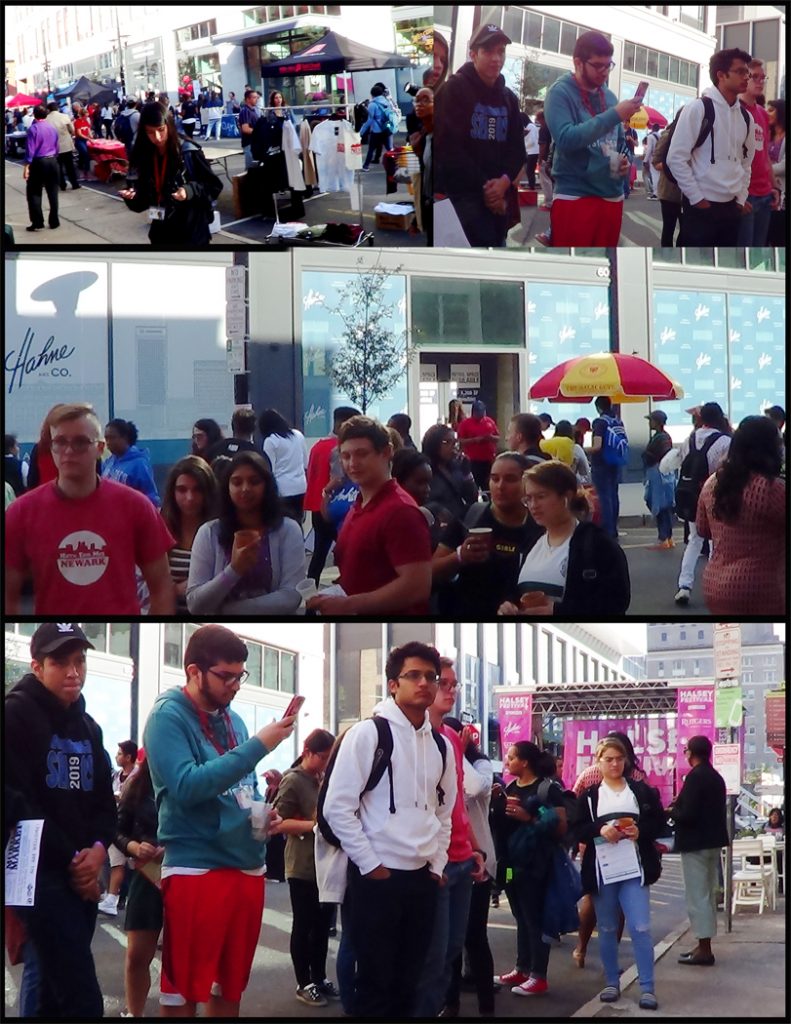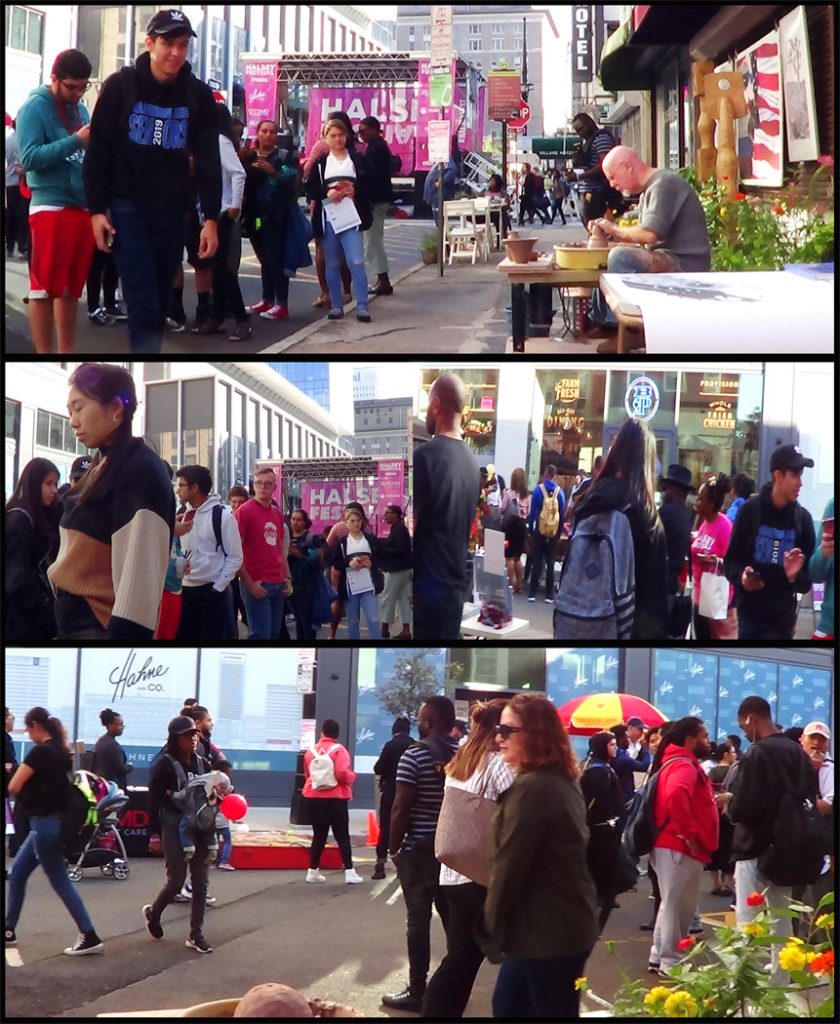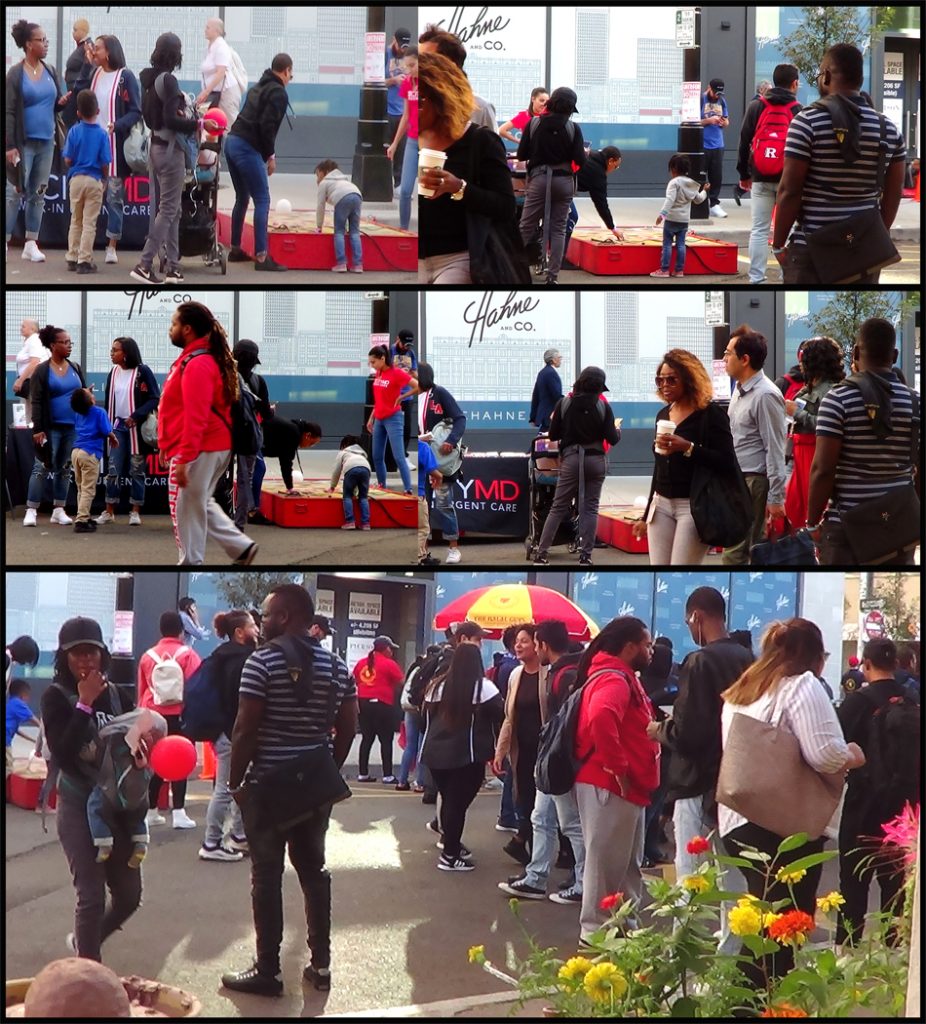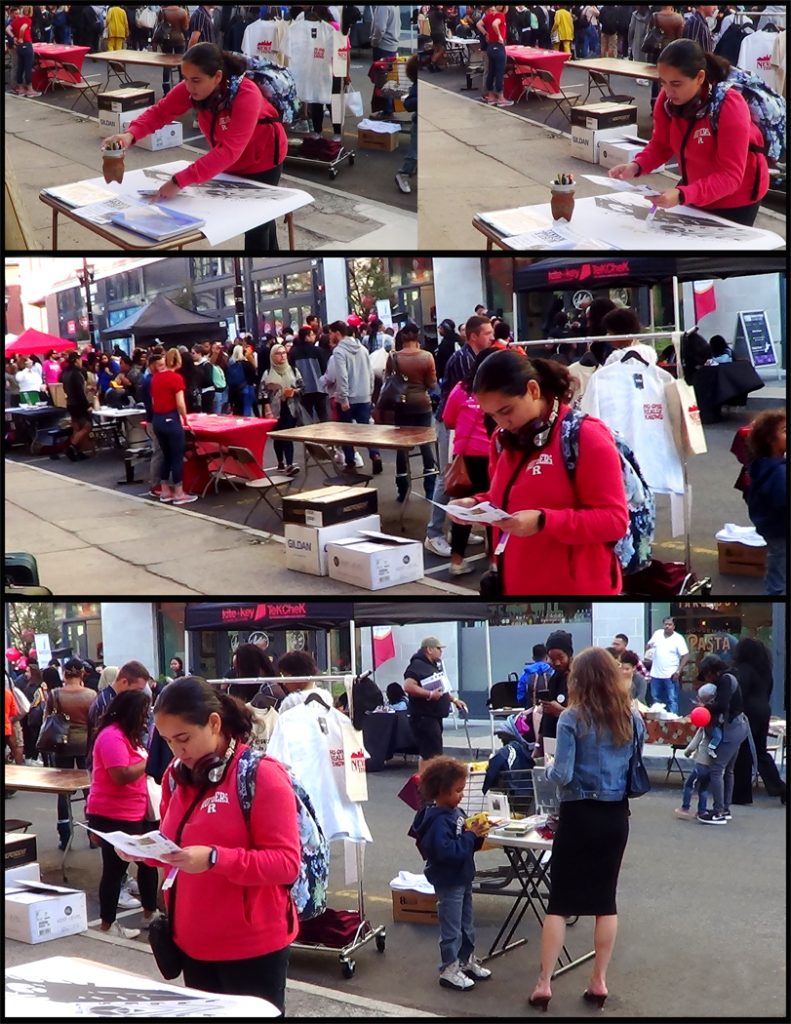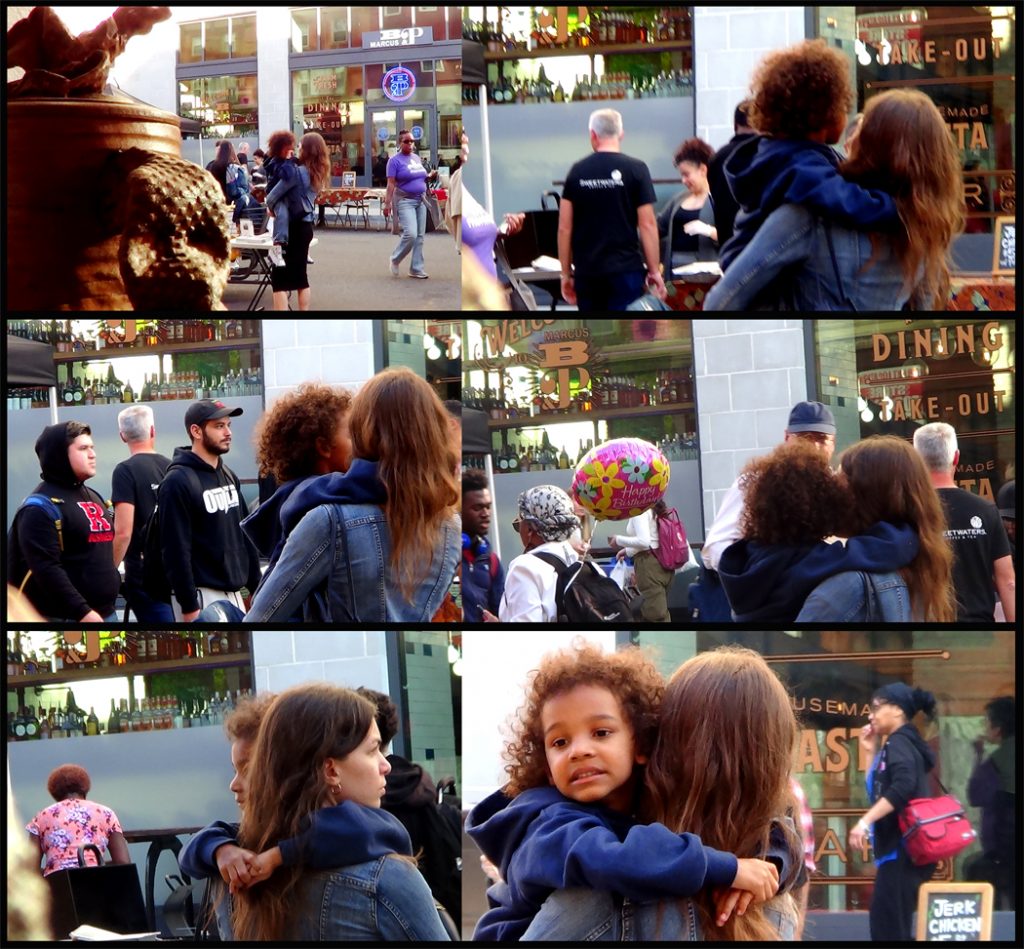 It is so lovely to see a mother holding her child, who shows the happiness and comfort of being embraced by his mother with joy.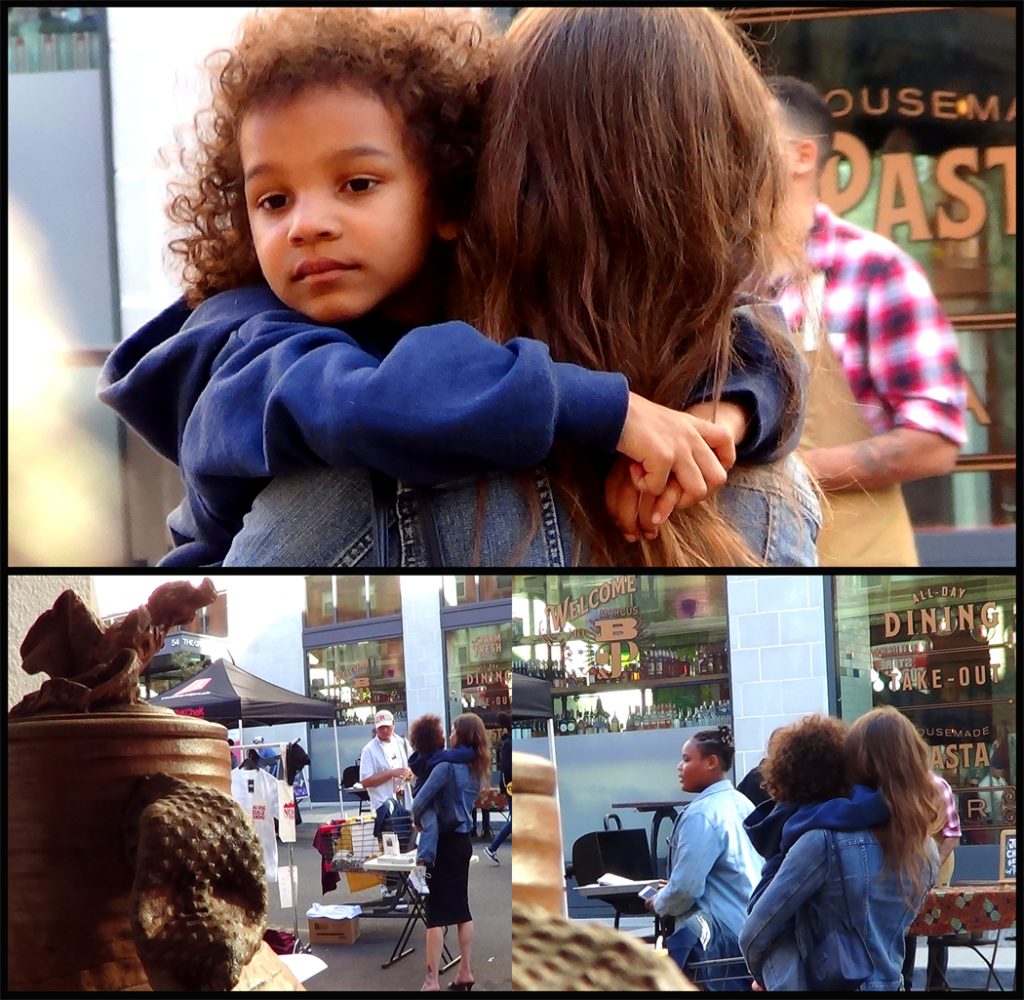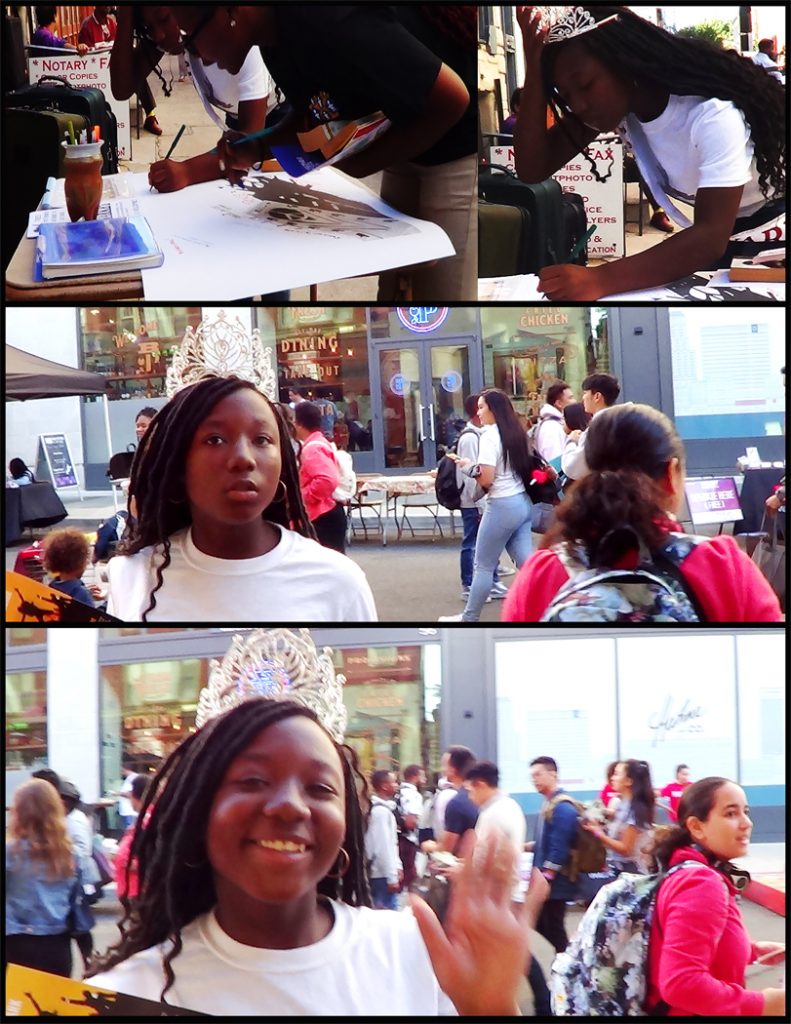 "Miss. Newark, New Jersey", stopped her tour to write her comments about Peace.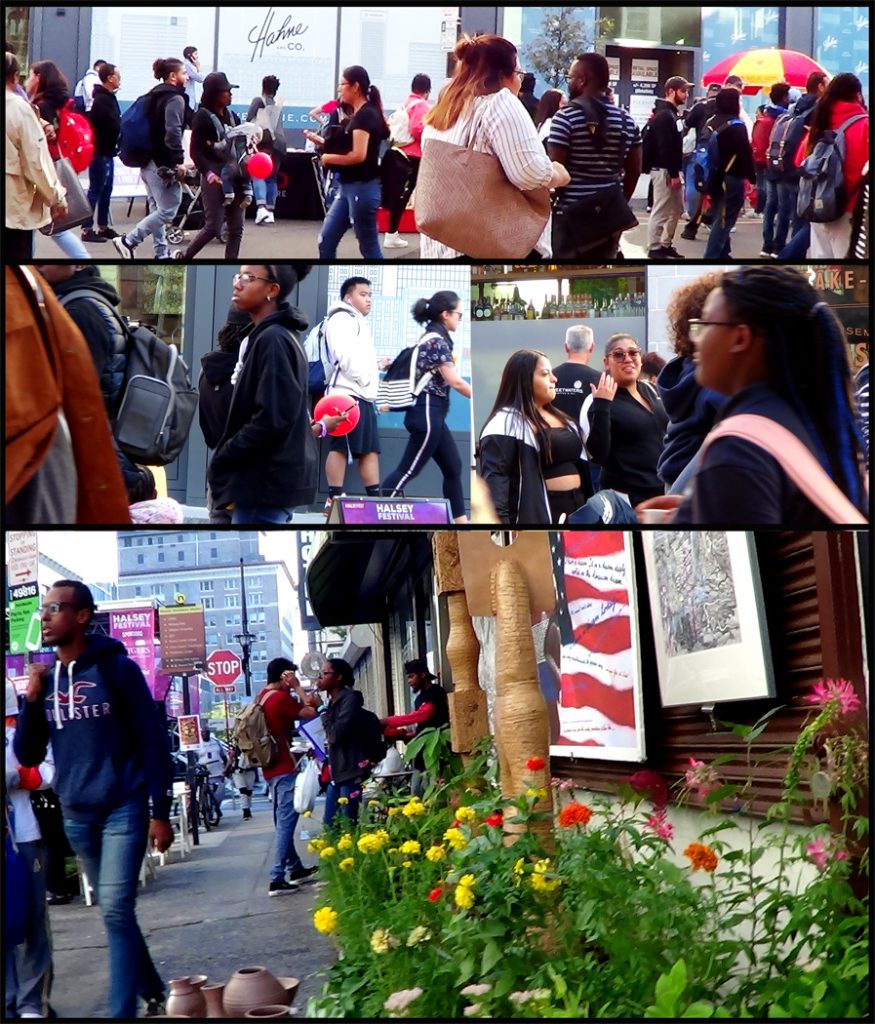 Beautiful flowers and beautiful people made the atmosphere of the festival vibrant and Peaceful. This is the kind of harmony we need when people get together to celebrate life. (No Fighting, No Conflict and No More Wars)
Please continue to view The Halsey Street Festival Part 3
Ing-On Vibulbhan-Watts and John Watts, Thursday, January 20, 2020