Photograps and Emails Correspondences of Ing's Peace Project Participators
Stacy and Jaaysyn visited our shop and participated in my Peace Project on Saturday, October 27, 2012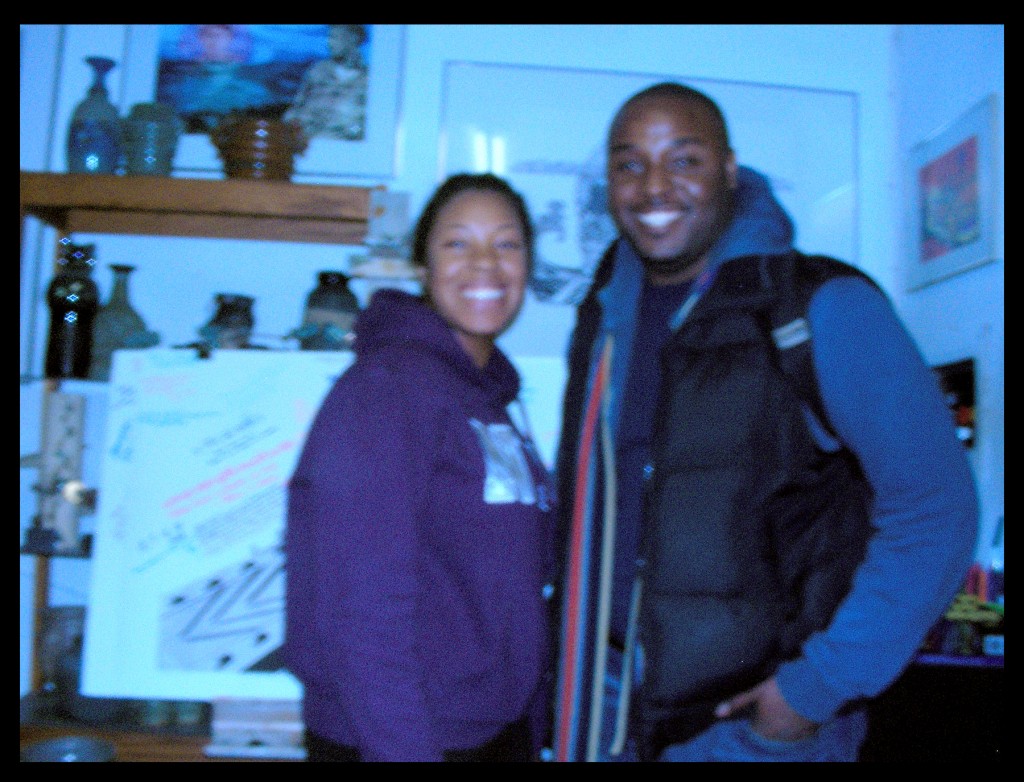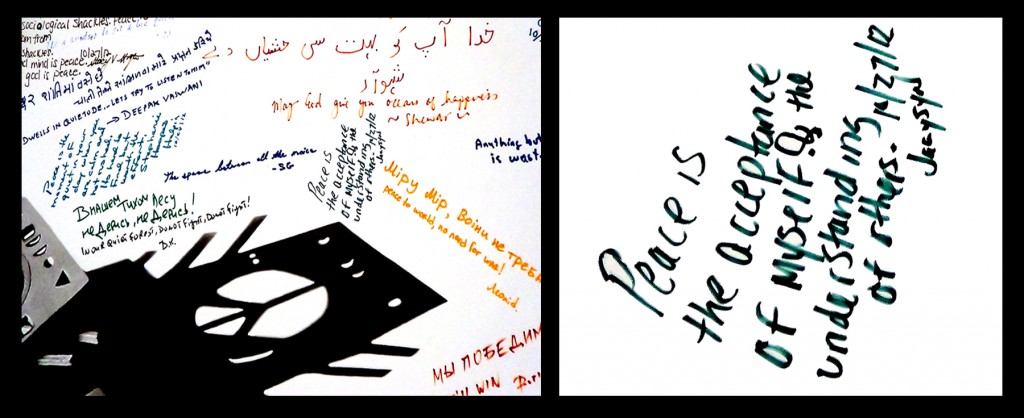 Stephanie visited our shop and participated in my Peace Project on Wednesday, October 24, 2012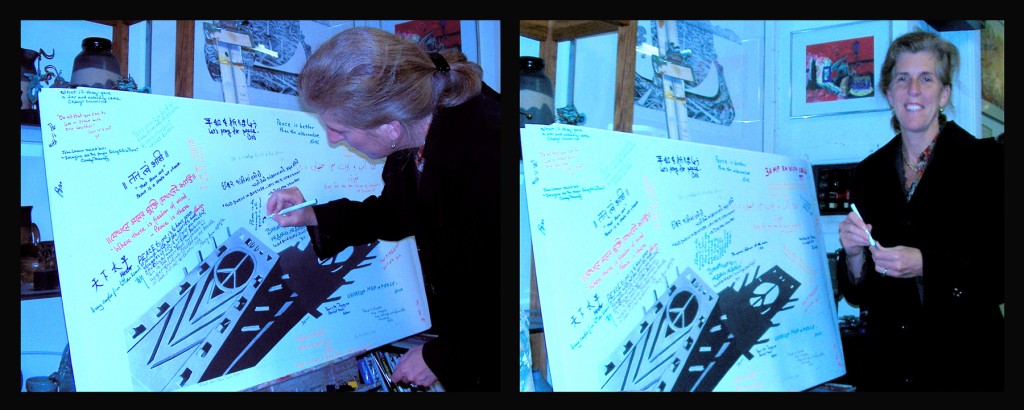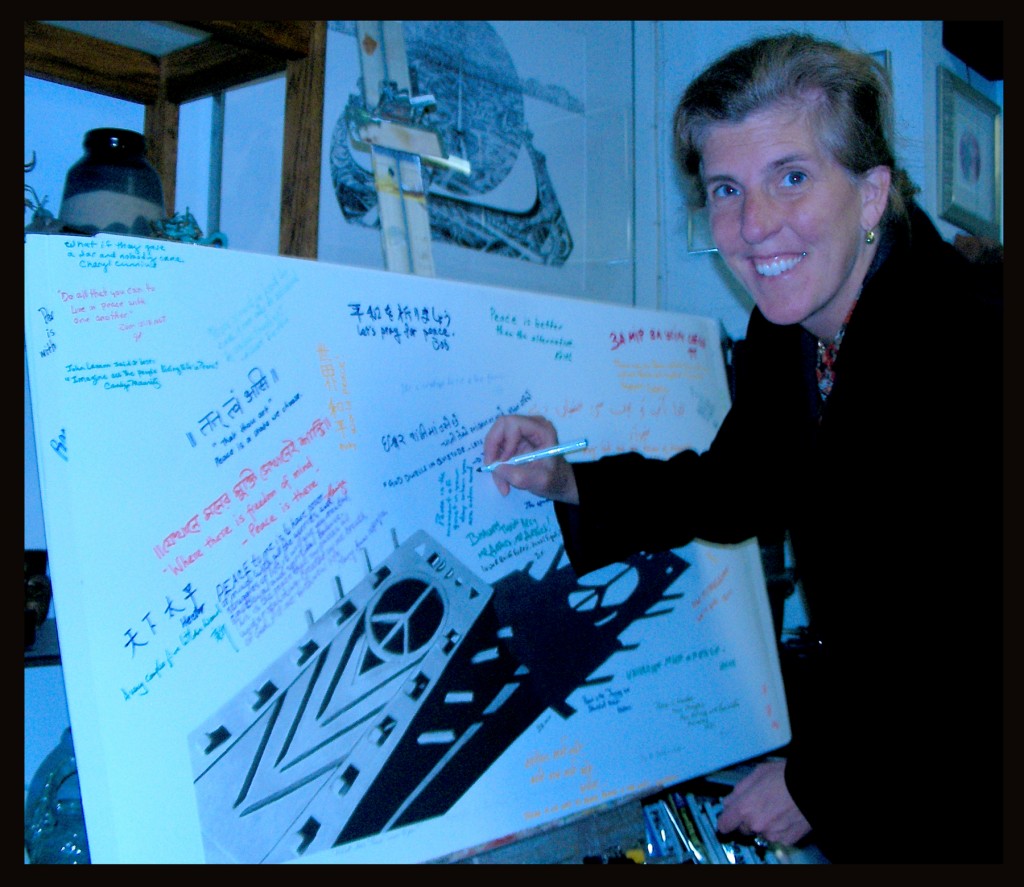 B. R. visited our shop and participated in my Peace Project on Monday, October 22, 2012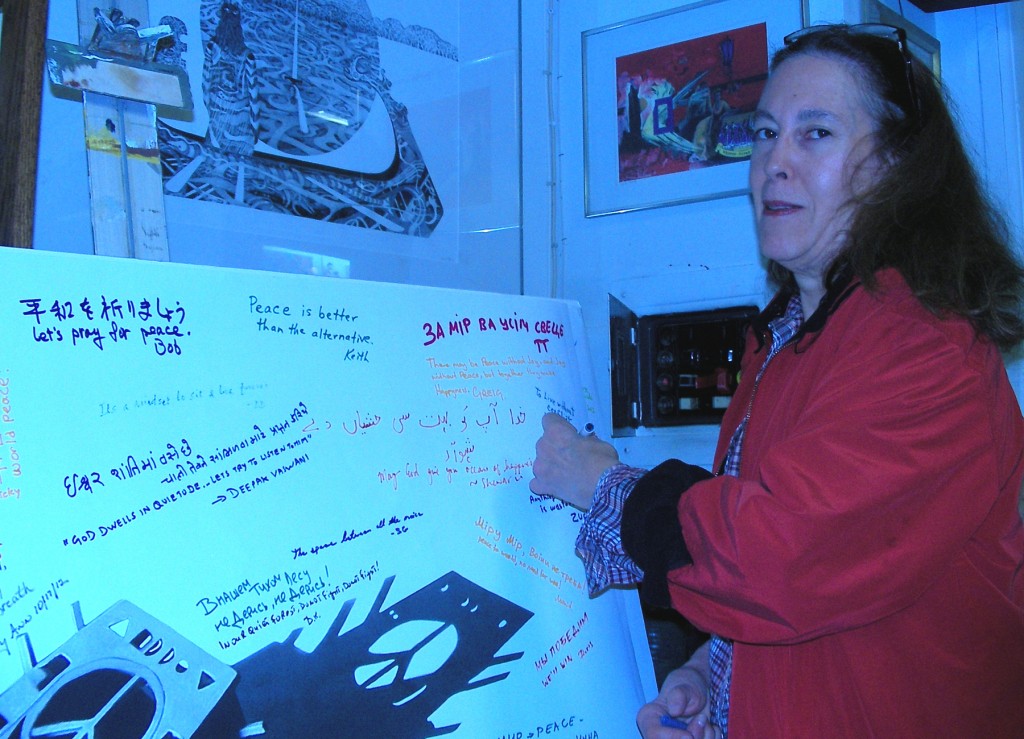 Mary Ann came to visit our shop today and she is ready to write her comment on "What does Peace mean to you?" from the note that she carefully wrote down at home, 10.17.2012.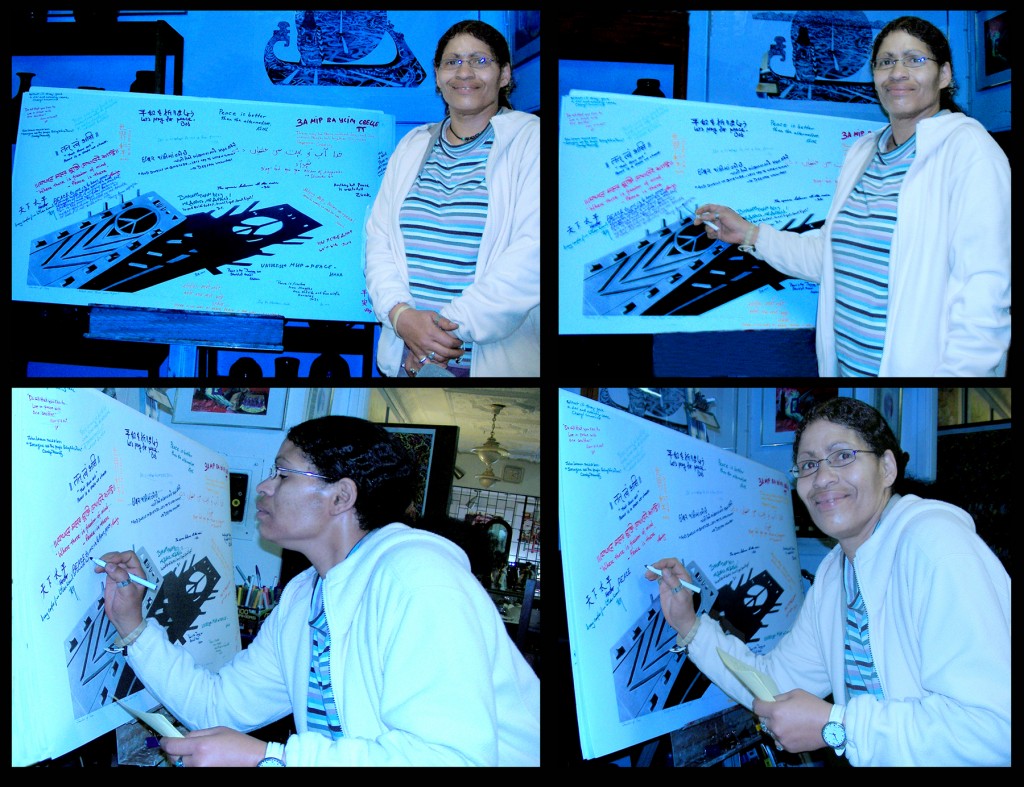 Darin, an artist who is having an exhibition at the Coffee Cave, an art gallery on our block, stopped by our shop and participated in my Peace Project on 10.10.2012.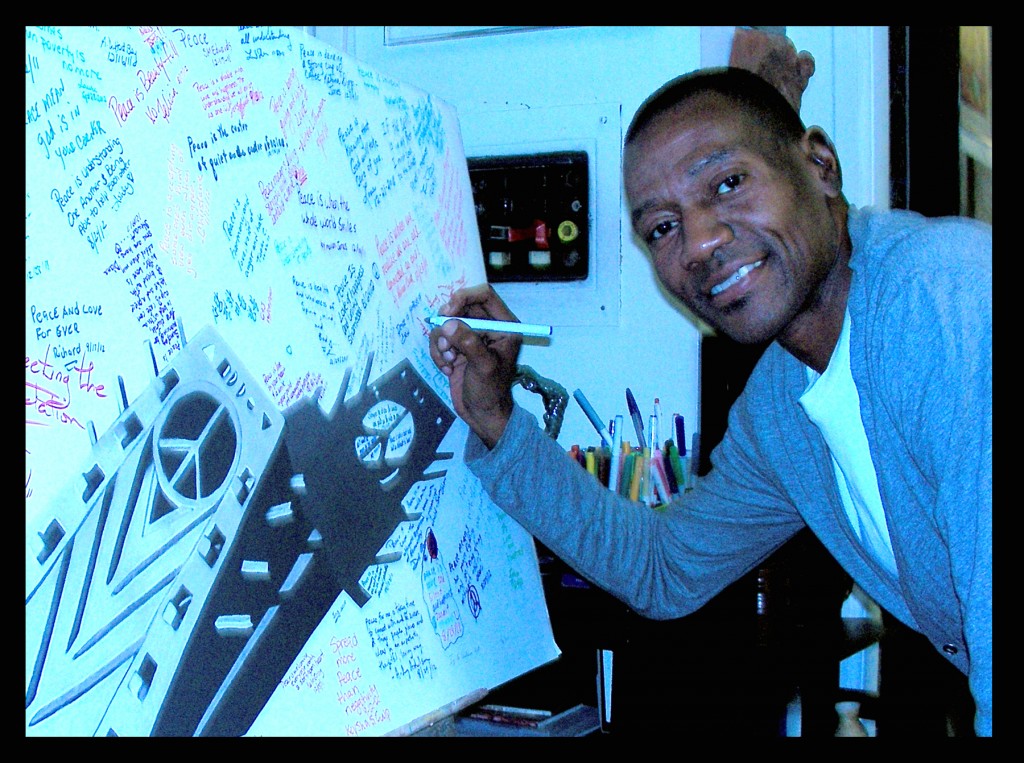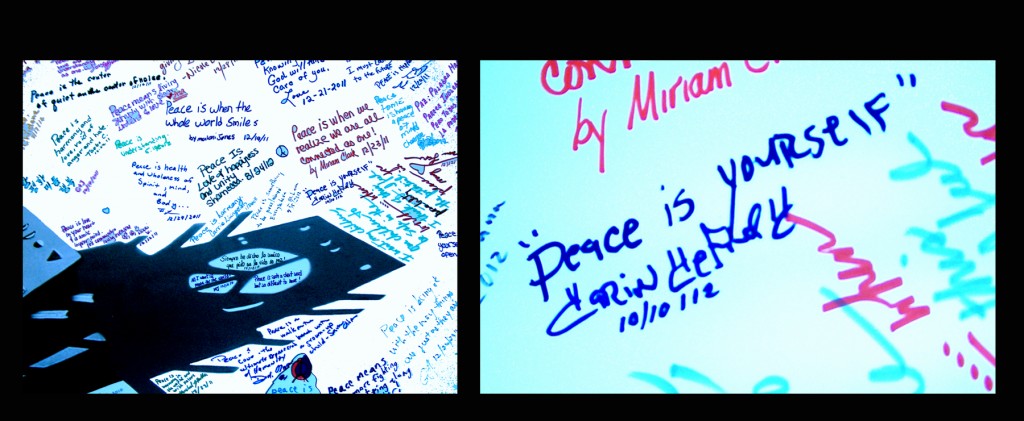 Buttafly came to our shop with a young lady.  We asked her "Is the young lady your friend or your sister?"  She replied "She is my daughter."  We could hardly believe her because she looks so young.  I realized that if you take care of yourself you can preserve your youth and have good health even when you have grown up children.  Buttafly participated in my Peace Project.  I took pictures of her comment for my website.  John and I smiled and appreciated her comment, which is following: "Your work is amazing.  Keep expressing and sharing of yourself. The world needs you both!!" 10.6.2012.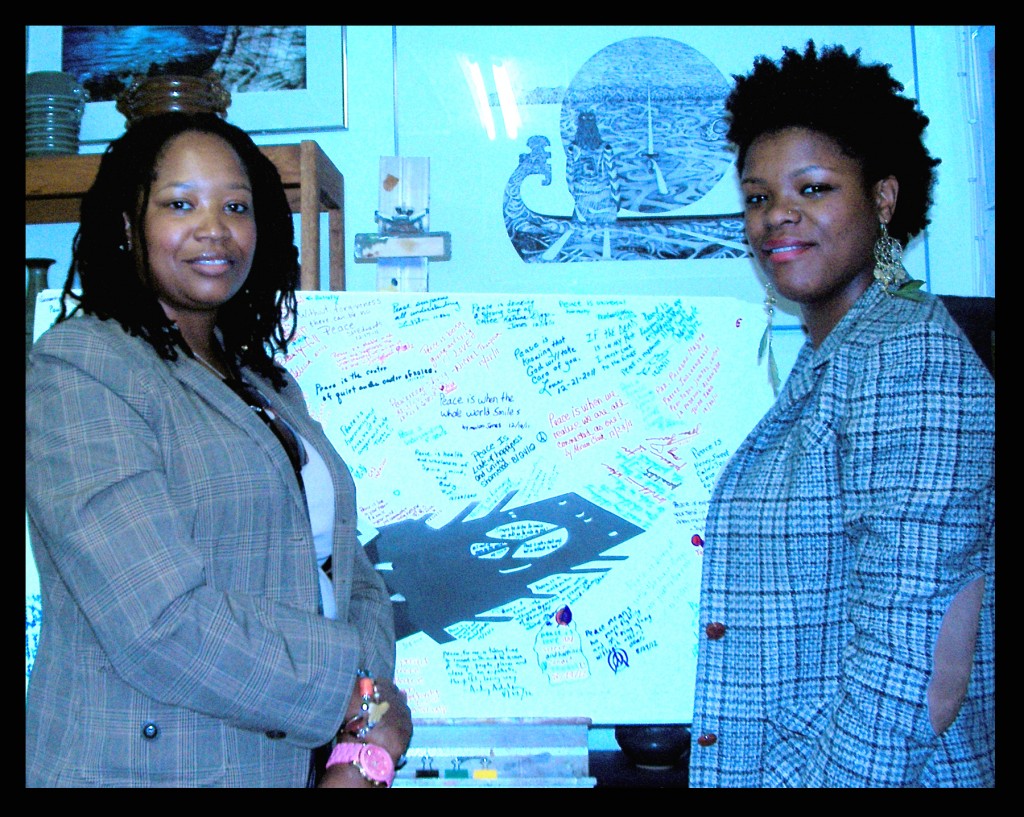 Hi Buttafly 
It was nice to see you and your daughter in our shop.  I hope you have some time to help spread the word of Peace to more people.  
My website: www.ingpeaceproject.com, Link to your pictures: https://ingpeaceproject.com/posts/ings-peace-project-participators-october-2012
The attachments are five pictures of both of you that I took. Please respond when you receive the pictures. 
Thanks for your comment about us. We appreciate it, but we think that we all have the ability to better ourselves and contribute to society.  Some can do more some can do less, it depends on their ability.  What is important is that we all try our best. 
All the best, 
Ing