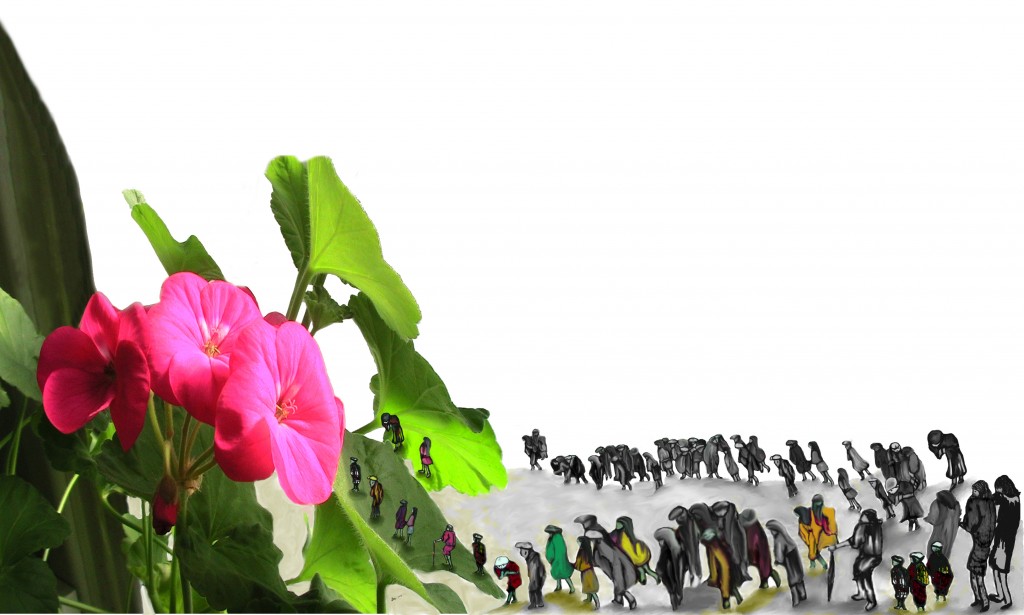 On Friday, March 11, 2011 I woke up from the loud sound of crashing and the rushing sound of moving water.  I opened my eyes and looked to my left and saw my little indoor green forest by the windowsill next to my bed.  I did not see anything abnormal.  Then I turned to my right I saw my little forest by the other windowsill and saw a beautiful cluster of bright pink flowers.  Oh!  I have geranium flowers blooming in the winter.  It such a special occasion because the geranium usually has flowers in the summer time.  I got up and walked to the flowers.

 To my surprise I saw a long line of little people climbing up to the geranium flowers.  They were very tiny people no bigger than ant.  There were men, women and children also.  I put my face close to these people and whispered quietly. 
 "Hello! Where are you coming from?" I said.  The little voice answered me.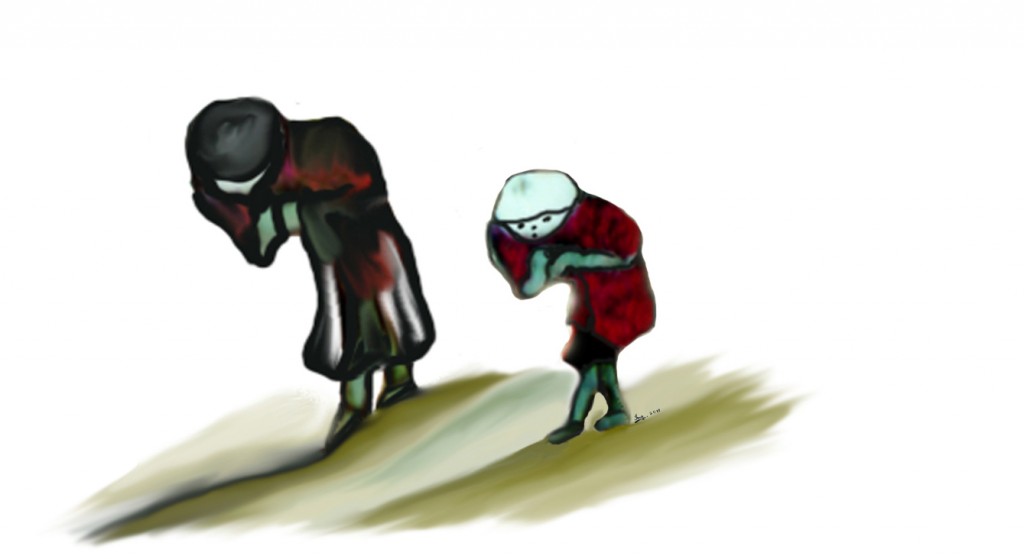 "We came from Sandai".
       "Where is Sandai?  Sorry but my geography is very poor", I respond.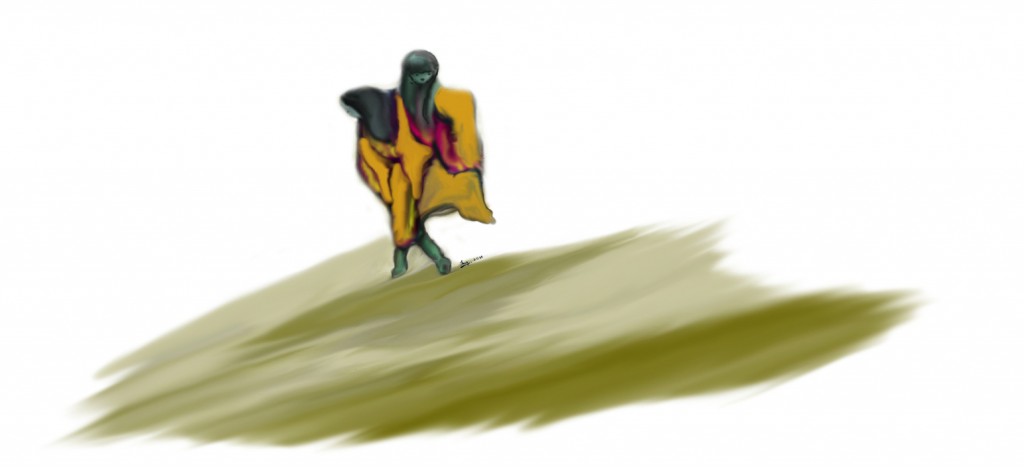 "We are from Sandai,Japan but some of us from near by towns"  the little people answered.  
 "How did you all get here?" I asked.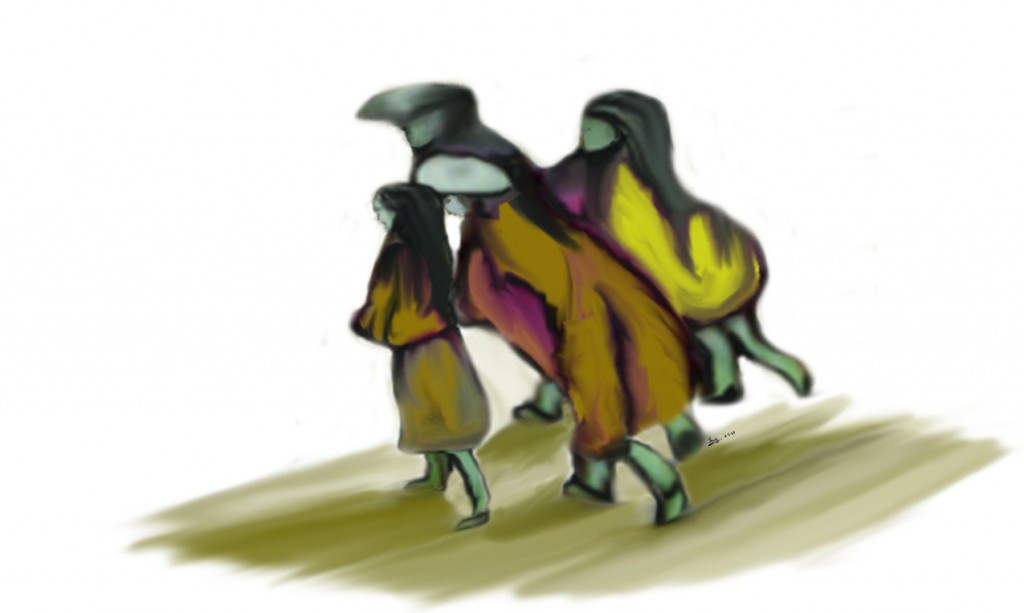 "We do not know how we got here. We heard a loud crashing sound and then we saw huge waves come in our direction. We all closed our eyes and when we opened our eyes we saw your beautiful winter geranium flowers. We love forests; we love plants and beautiful flowers. In our country pretty soon we will have Cherry blossom in the spring", the little people told me.
"We have Cherry blossom here in Newark too", I responded eagerly.  "Around mid April, next month the cherry blossoms will bloom at Branch Brook Park in Newark. It is only about a ten minute car ride from here to the Park. I can take you there. My husband, our daughter and I usually go to see the cherry blossoms every year."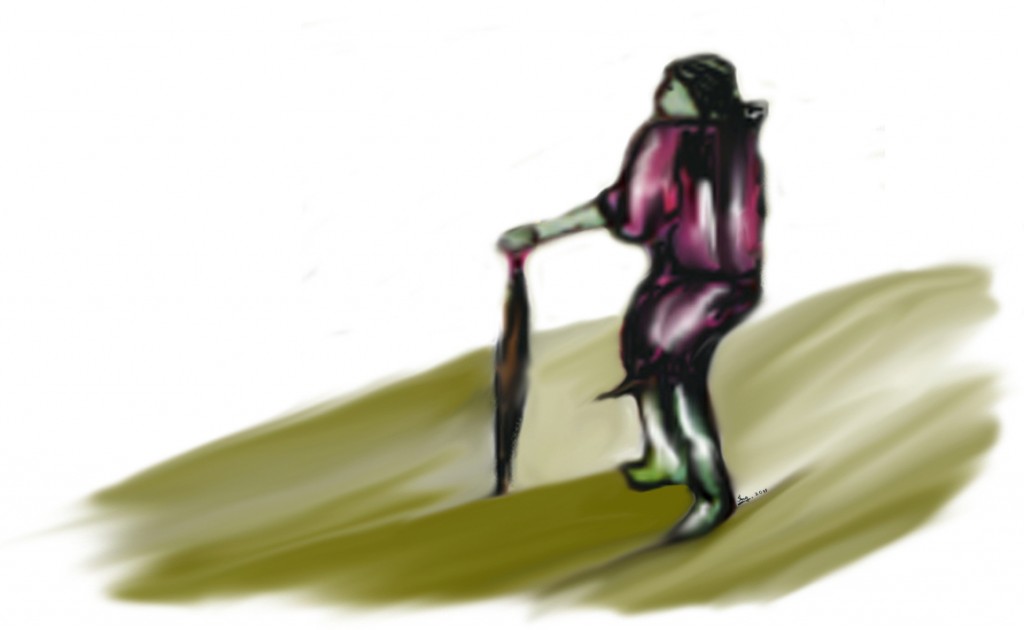 "We know of the cherry blossom in Branch Brook Park in Newark. Our ancestors gave  the cherry blossom trees to the city of Washington, D.C.", Mrs. Caroline Bamberger-Fuld donated 2,050 Japanese Cherry Blossom trees to the Essex County Park Commission in 1972 after she saw the Cherry Blossoms at Washington,D.C.," the little people told me proudly.
 "Would you like to have something to eat or drink?" I ask.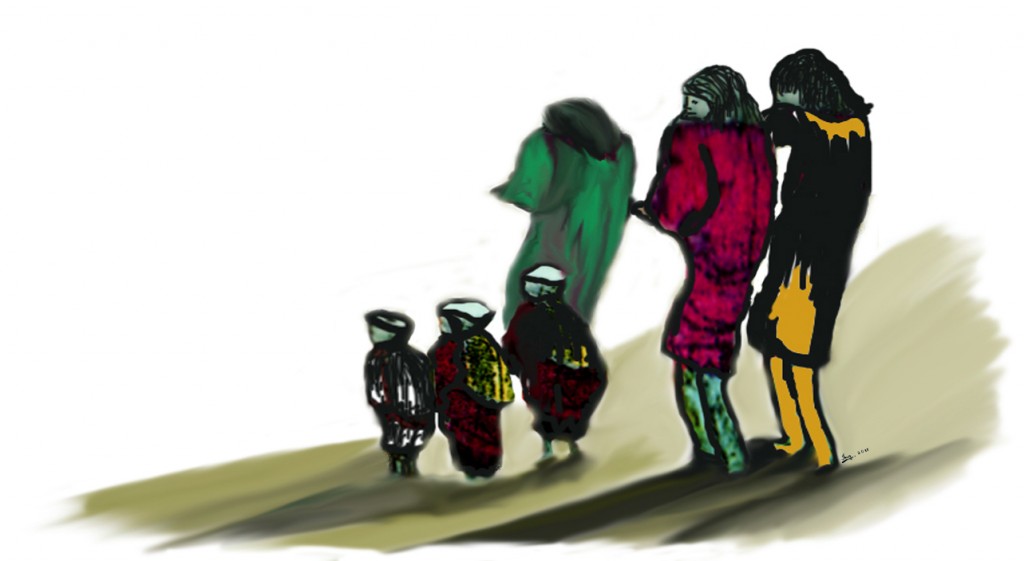 "No, thank you we do not have to eat or drink anything. We are free from material thing now. Thank you for asking and for wanting to take us to see the Cherry Blossoms at Branch Brook Park. If we want to go anywhere, we just think about it and we will be there.  We do not need transportation. We came here to visit your indoor forests that you created for yourself and your family. We wish people will grow more plants and trees instead of cutting down forests.  Beside your lovely geranium flowers, we also enjoy seeing your avocado plants that you grew from seeds inside the fruit you ate."
  "Do you see my mango trees? I have two of them but they are still small. My avocado trees are much bigger." I say proudly.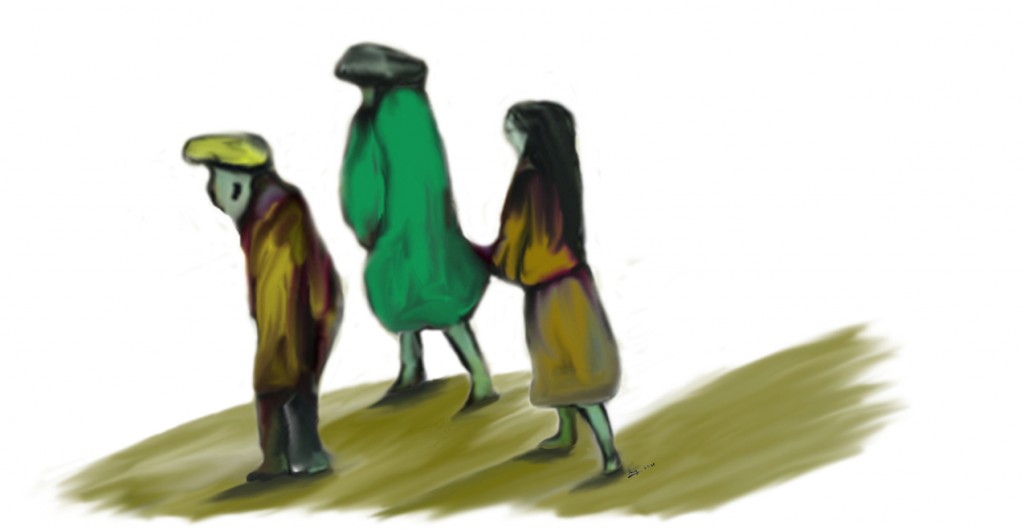 "We admire the way you water your plants by using the remaining water from washing your vegetables. You save a lot of water by doing that.  On our island we have to conserve water. If everyone saves a gallon of water a day we will have millions gallons of water saved for the whole city and country." The little people's comments make me feel very good.
"Can you stay with me until summer time?  At that time you can see my butterfly bushes bloom with flowers.  I have white and lilac colors. They are very fragrant. The monarch butterflies will come to drink the nectar from the flowers."  I really wanted to have my little friends stay with me.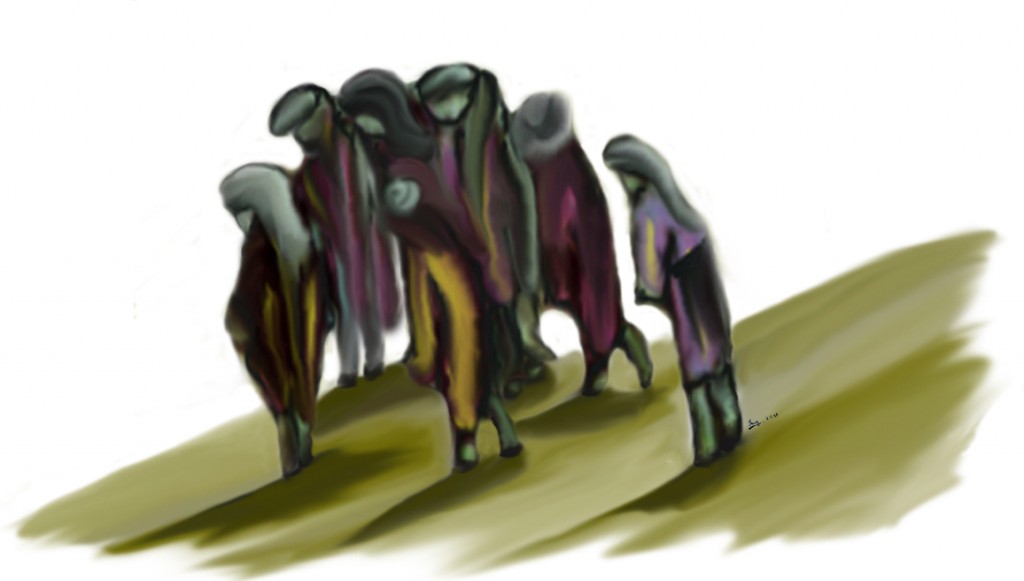 "Thank you, so much but we would like to visit many as gardens and forests in this country and the cherry blossoms from Washington,DC will bloom soon", the little people said.  "We will come back to visit you and your family again in summer time. We will come with the butterflies. If you see our people from Japan at the Cherry Blossom Festival in Branch Brook Park please tells them not to worry about us. We are very happy now because we are so free, we can go anywhere we wish, we do not need food, housing or other material things any more. We will be happier if people cultivate more gardens and forests, then we can visit more gardens and forests all over the world".
This writing is for all the Japanese people that lost their life from Earthquake and Tsunami on March 11, 2011.  My thoughts and concerns also go out to the Haiti people who lost their lives from the earth quake in their country also, and the other natural disasters that have happened all over the world.  To all humanity I ask that you do not be selfish and greedy, taking only for yourself.  Please share with the majority of people who work so hard for so little.  Life is short and unexpected and only kindness and generosity will bring all human beings and other living creatures to live in harmony together.
Ing-On Vibulbhan-Watts  Tuesday, March 15, 2011