Ing and John's Street Art and International Street Art-Part 6
International Street Art – Part 6
Street Art & Illustration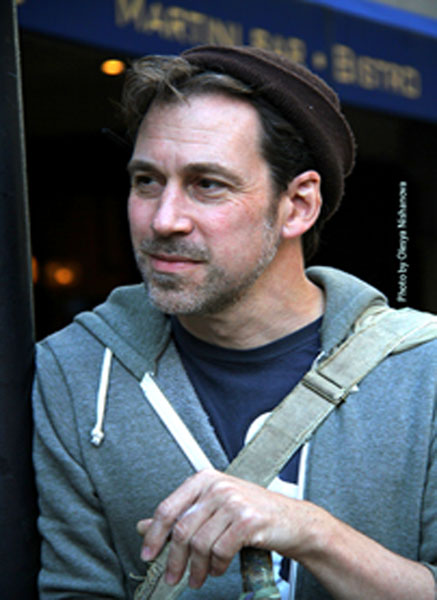 David Zinn has been creating original artwork in and around Ann Arbor, Michigan since 1987. For more than twenty years, he freelanced for a wide variety of commercial clients while simultaneously sneaking "pointless" art into the world at large. His professional commissions included theatrical posters, business logos, educational cartoons, landfill murals, environmental superheroes, corporate allegories and hand-painted dump trucks, and his less practical creations involved bar coasters, restaurant placemats, cake icing, and snow. Now, thanks to the temptations of a box of sidewalk chalk on an unusually sunny day, Mr. Zinn is known all over the world for the art he creates under his feet.
David's temporary street drawings are composed entirely of chalk, charcoal and found objects, and are always improvised on location through a process known as "pareidolic anamorphosis" or "anamorphic pareidolia." Most of his creatures appear on sidewalks in Michigan, but many have surfaced as far away as subway platforms in Manhattan, village squares in Sweden and street corners in Taiwan. He has achieved global notoriety through sharing on the pages of Facebook, Instagram, Huffington Post, Graffiti Art Magazine, Bored Panda, Central China Television, Street Art Utopia, and Archie McPhee's Endless Geyser of Awesome. His most frequent characters are Sluggo (a bright green monster with stalk eyes and irreverent habits) and Philomena (a phlegmatic flying pig), but the diversity of Mr. Zinn's menagerie seems to be limited only by the size of the sidewalk and the spirit of the day
For more information please visit the following link:
Sluggo on the Street, Vol. 1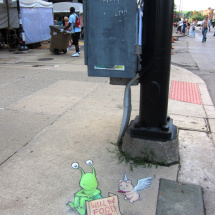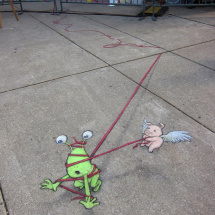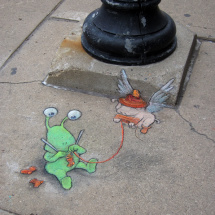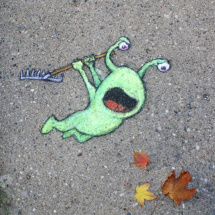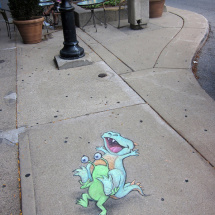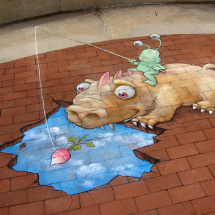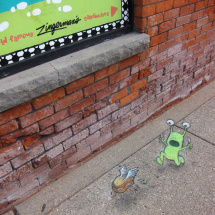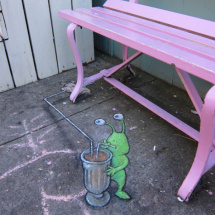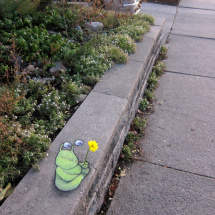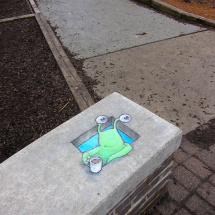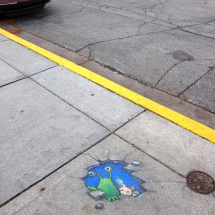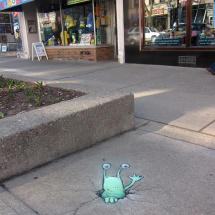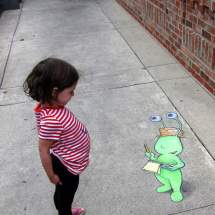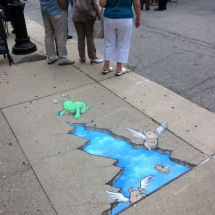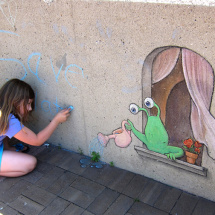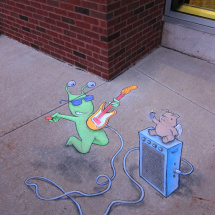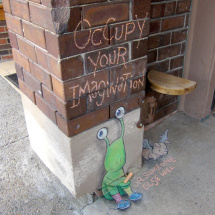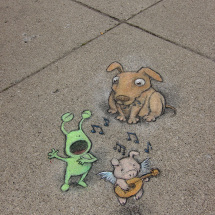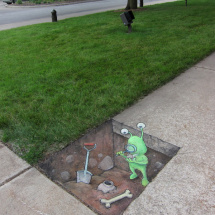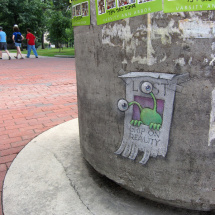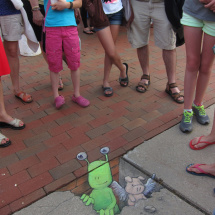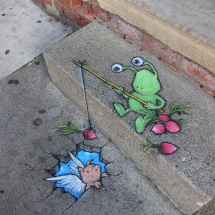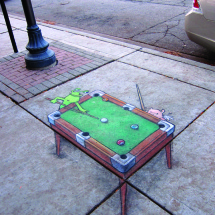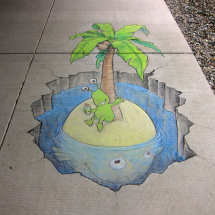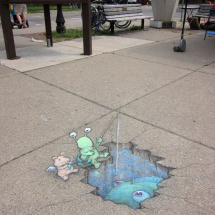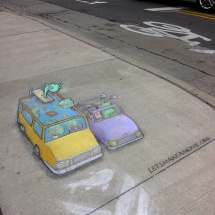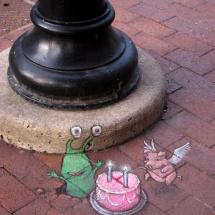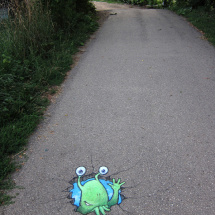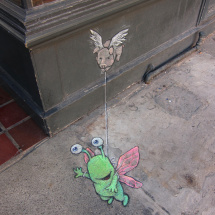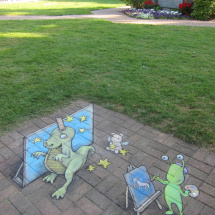 Categories: Chalk Art
For more information please visit the following link: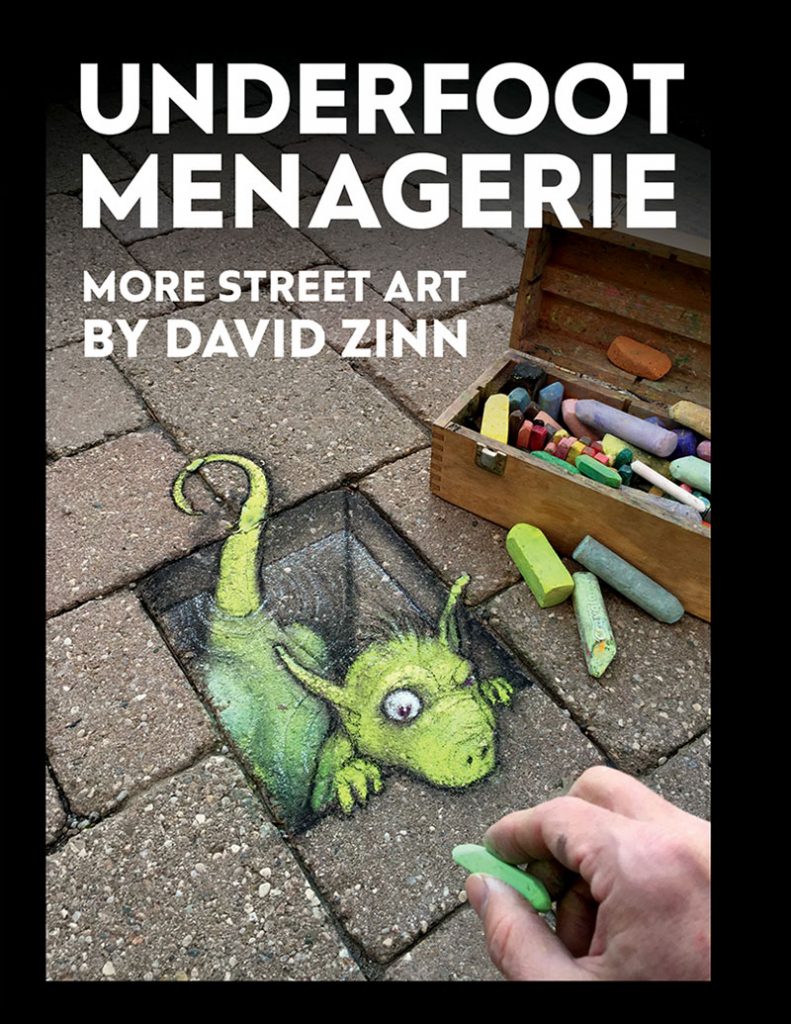 The new book has arrived! "Underfoot Menagerie" is the best way to keep David Zinn's temporary street art creatures from running away in the rain: put them on your coffee table! More than 100 pages of cheerful creatures to brighten your day, plus explanations and inspirations from the artist himself. Click on the "shop" link or the image above to order!
Contact David Zinn: info@zinnart.com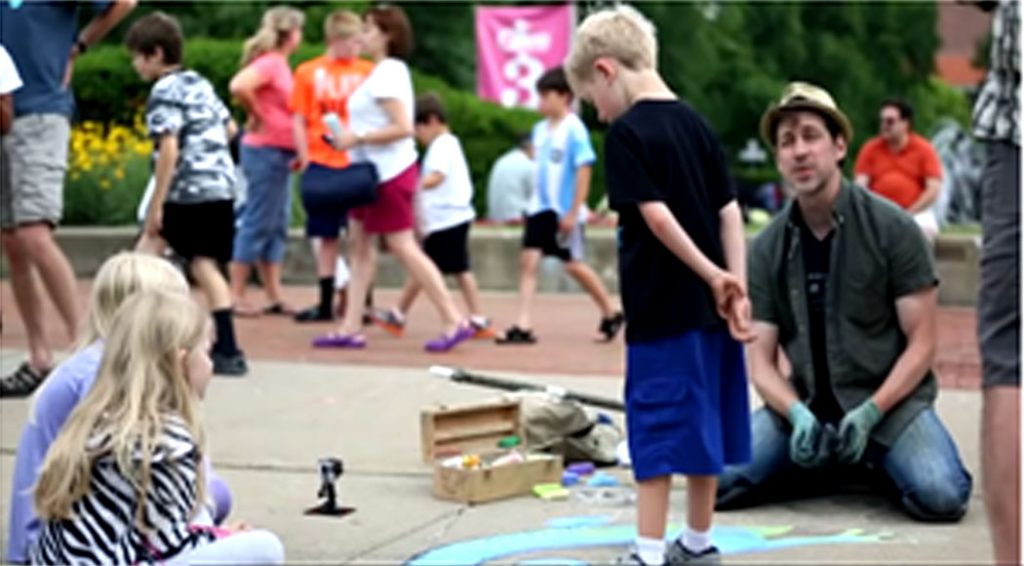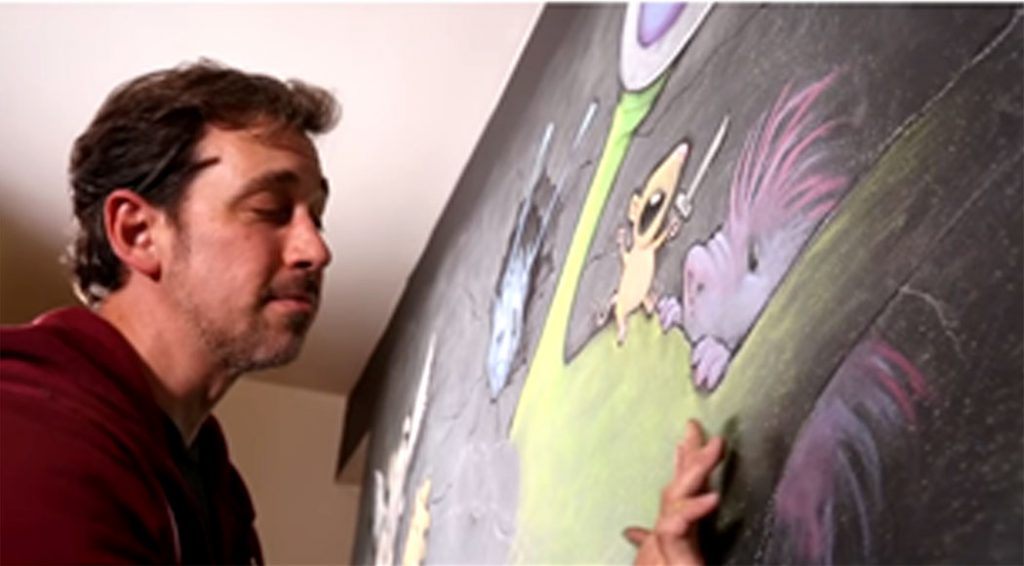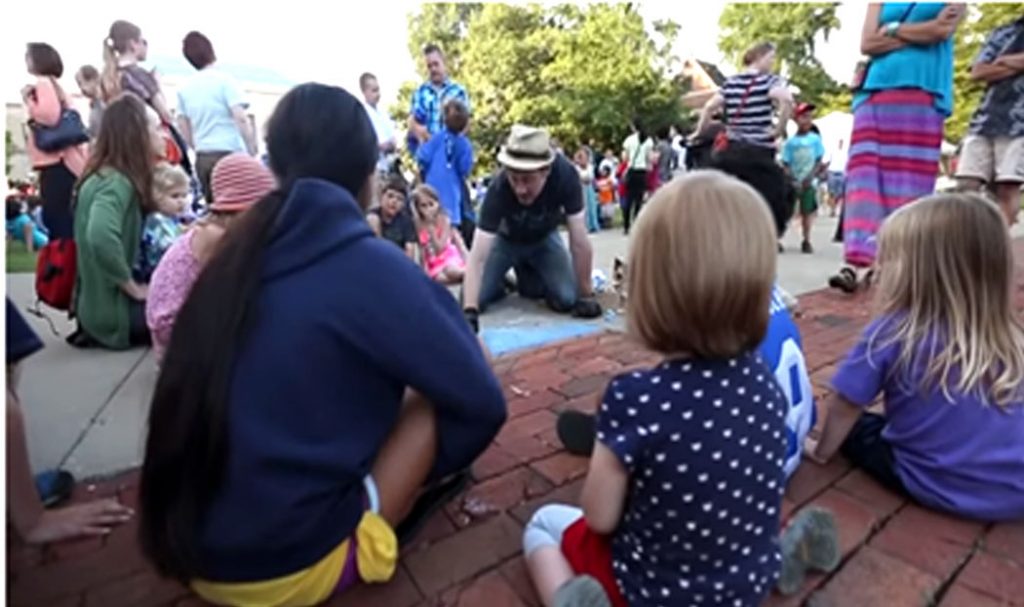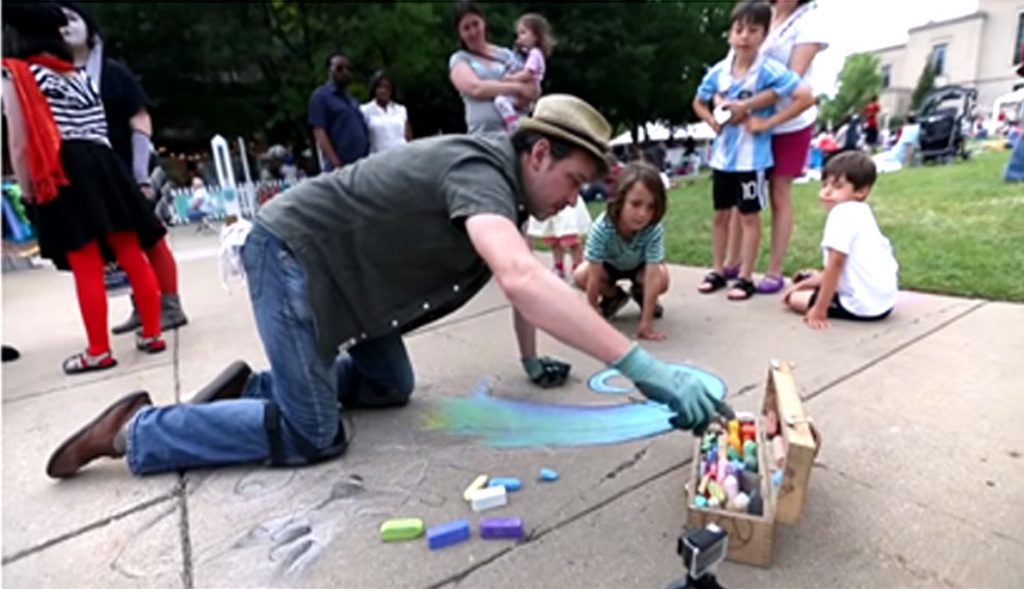 David Zinn: Chalk Art Brought to Life
Dec 1, 2014 VideoVision360
David Zinn is an Ann Arbor artist known for his temporary street art composed entirely of chalk, charcoal and found objects that is entirely improvised on location. Most of these drawings (most notably "Sluggo") have appeared on sidewalks in Ann Arbor and elsewhere in Michigan, but some have surfaced as far away as subway platforms in Manhattan and construction debris in the Sonoran Desert. Zinn's chalk work began in 2001 as an excuse to linger outdoors and pursue his inner-child, but has since achieved global notoriety. Give his temporary chalk-based creatures a safe haven away from rain, by taking his art home with you: https://igg.me/at/davidzinn. David Zinn MUSIC VIDEO: https://youtu.be/ta5cXcCGWsk Video Production: https://www.facebook.com/VideoVision360
Category People & Blogs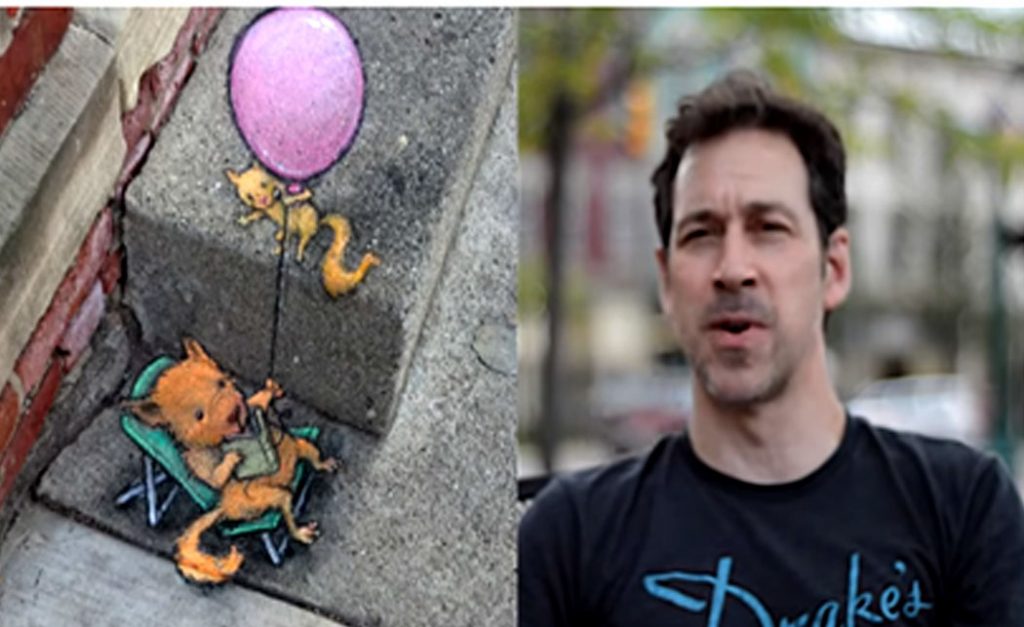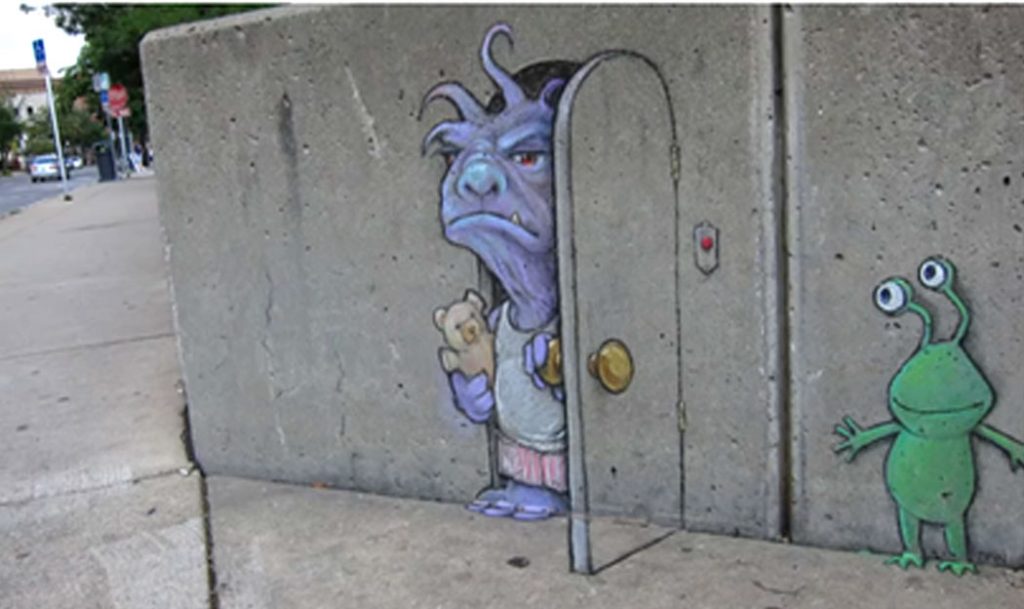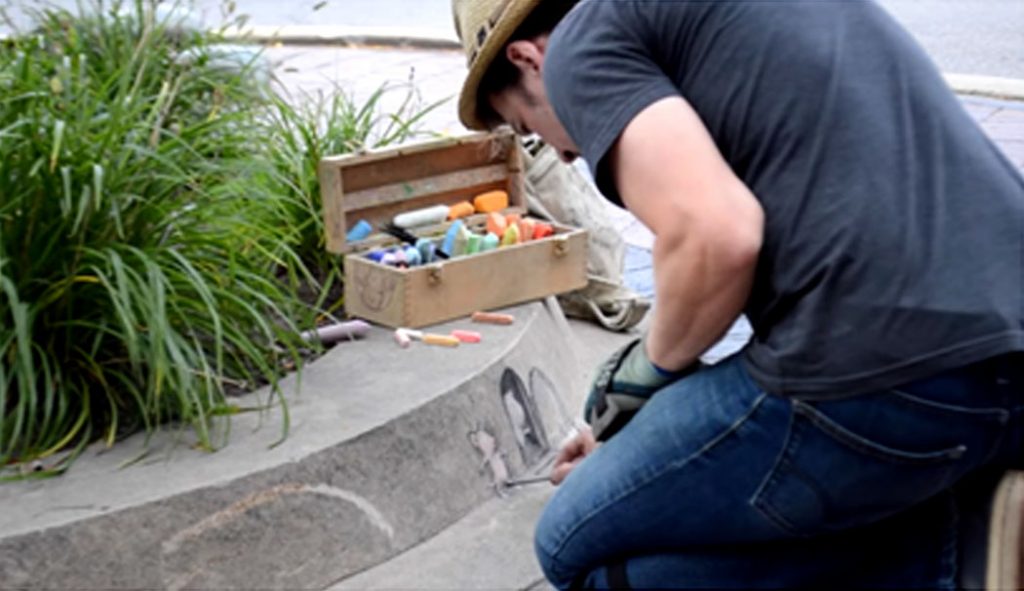 David Zinn Art
Sep 11, 2014 Create Michigan
Watch Ann Arbor artist David Zinn as he creates one of his popular chalk art drawings on the street in Dexter, Michigan.
Category Entertainment