International Street Art – Part 4
The Audubon Mural Project Attracts 314 Endangered Birds to the Facades of Manhattan
December 14, 2015 Christopher Jobson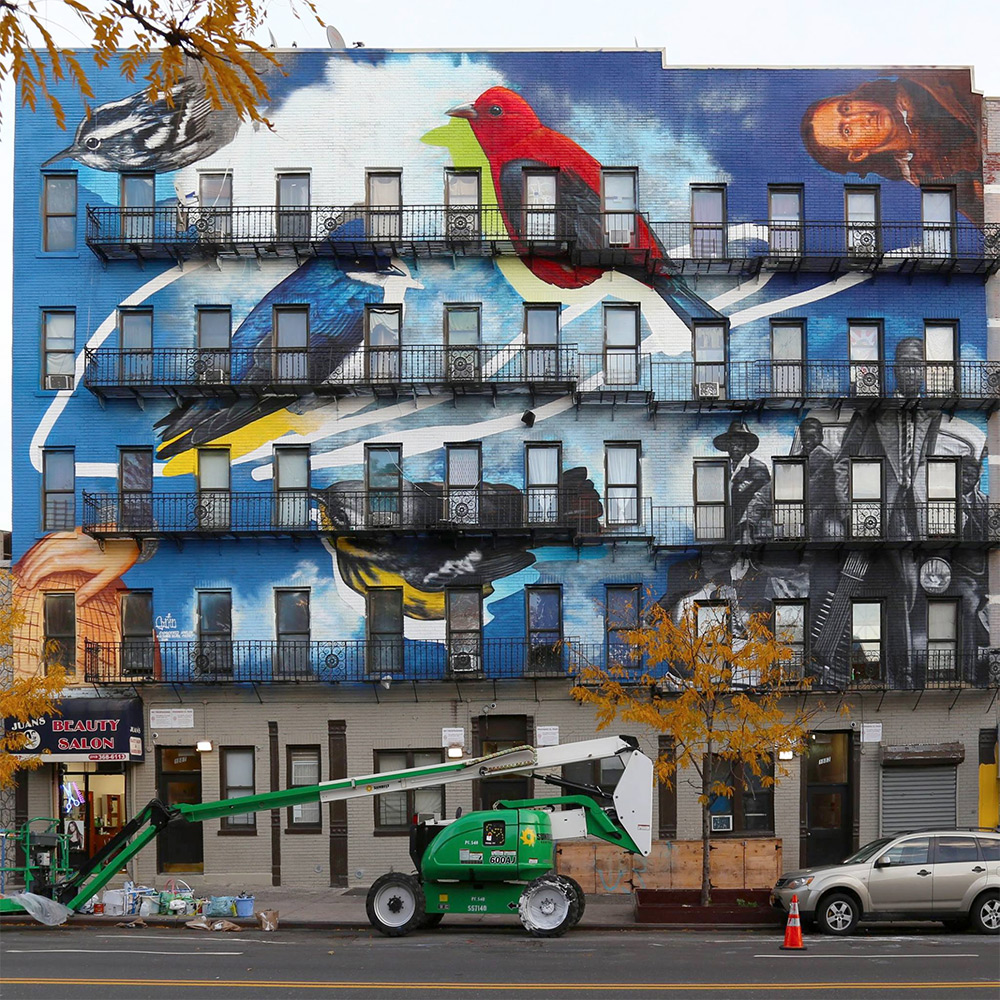 Endangered Harlem, by Gaia
Since October 2014, the streets of Upper Manhattan have become an unexpected destination for rare sightings of some 314 endangered birds. The Audubon Mural Project is a collaboration between the National Audubon Society and Gitler &_____ Gallery to commission murals of climate-threatened birds surrounding the old neighborhood of John James Audubon.
So far 20 artworks have been painted on storefronts, building facades, window panels, and retractable security grates. The number of species depicted isn't arbitrary, it reflects a report from last year highlighting 314 birds most threatened by climate change. The growing list of involved artists includes Gaia, Iena Cruz, Hitnes, Lunar New Year, and many others. You can learn more about the artworks and the birds depicted in them, including a map of where to find them, on the Audubon Mural Project Website.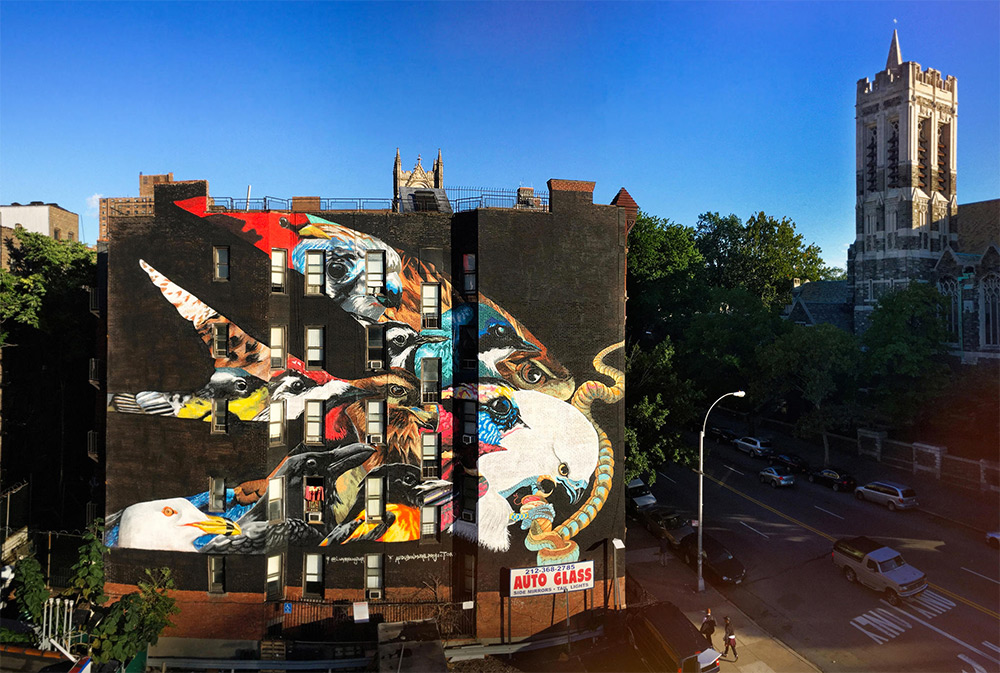 Photo: Mike Fernandez/Audubon
The Swallow-tailed Kite mural contains 12 other climate-threatened species. The church tower to the right of the mural is the location of John James Audubon's final resting place.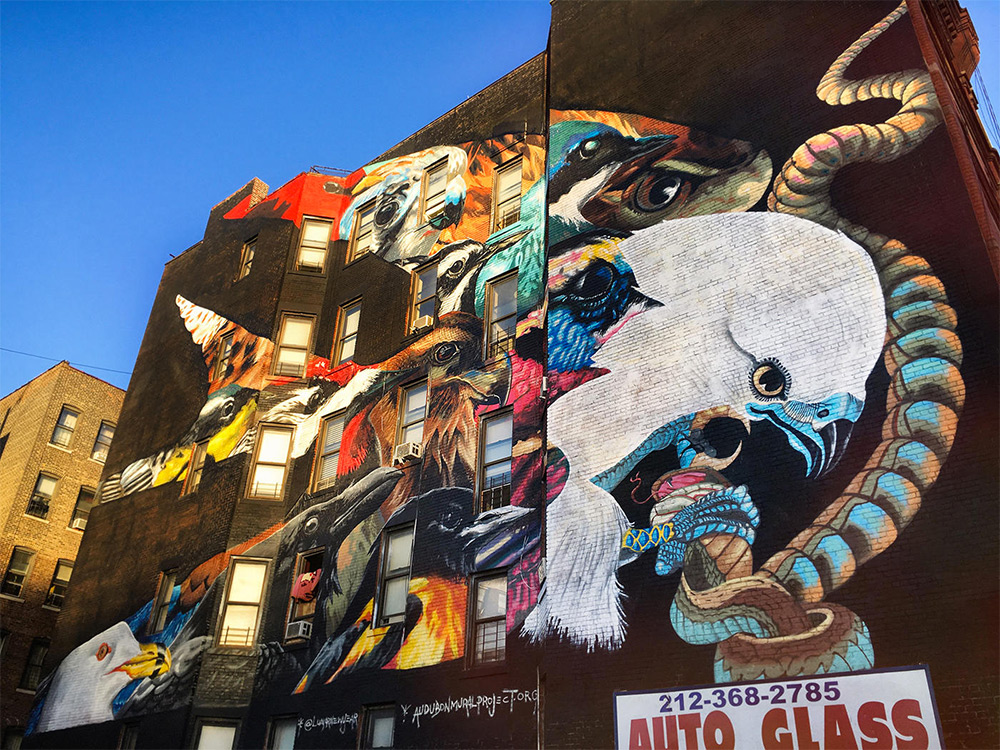 Swallow-tailed Kite and other birds by Lunar New Year. Photo: Mike Fernandez/Audubon
Black-chinned Hummingbird, by Ashli Sisk. Photo: Mike Fernandez/National Audubon Society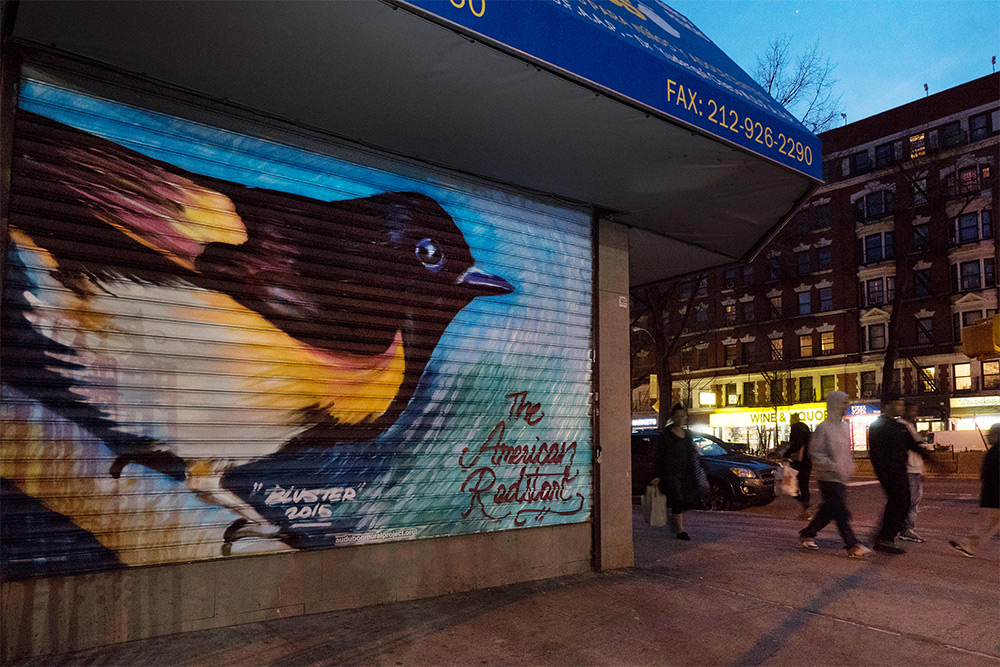 American Redstart, by James Alicea. Photo: Mike Fernandez/National Audubon Society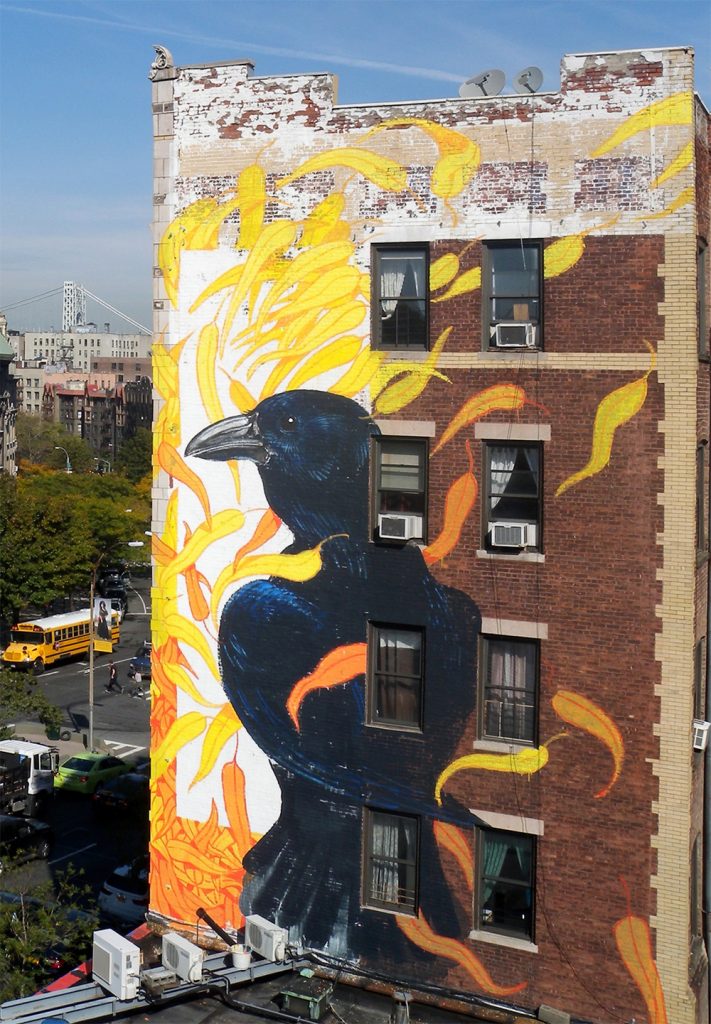 Fish Crow by Hitness, James Alicea,
Figures of Birds Emerge from a Kinetic Flurry of Spray Paint
May 2, 2016 Christopher Jobson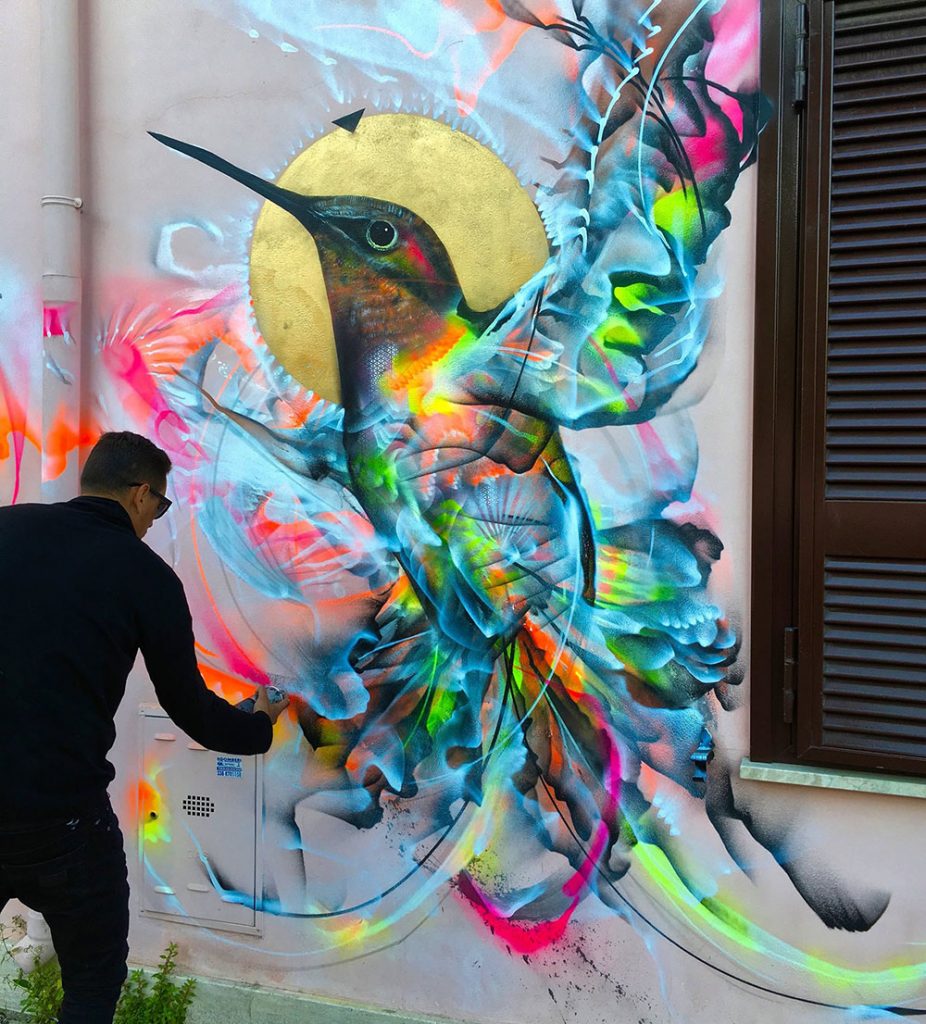 Brazilian artist L7M (previously) depicts owls, ducks, sparrows, and other birds materializing from a chaotic swirl of dripped paint and flourishes of spray. The graffiti birds not only contrast urban and natural elements, but also depict a distinct clash of both abstract and figurative techniques. According to Street Art News the artist was recently in Rome where he completed several of the pieces you see here. Check out more of his latest mural work on Facebook.