Peace Comes to Kearny High School on Career Day
 
On Wednesday, May 4, 2011 John and I went to Kearny High School to show our artwork    to the sophomore students on career day.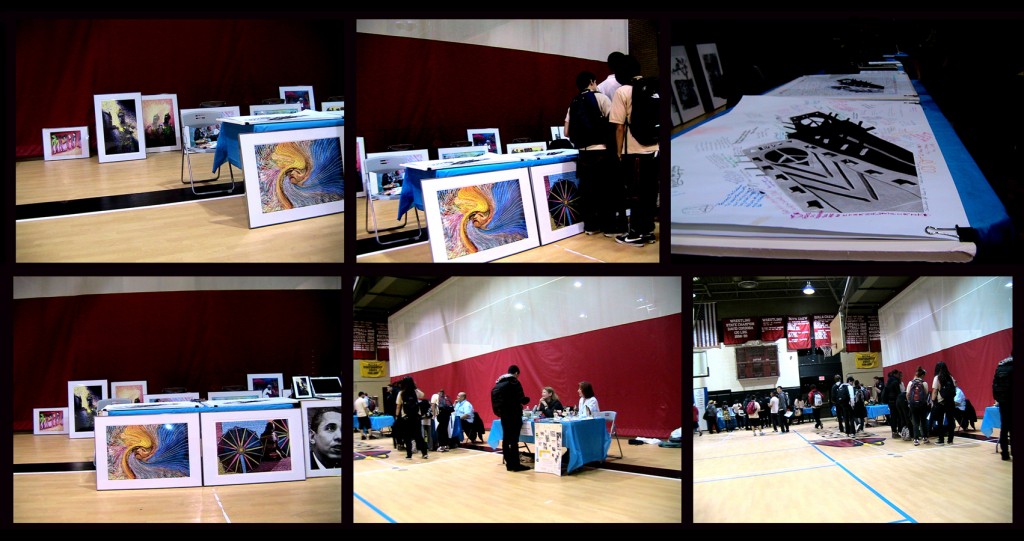 John and I arrived to Kearny High School about 12:30 PM. We got some help from students and friend bringing our artwork into the school gymnasium and set up the artwork.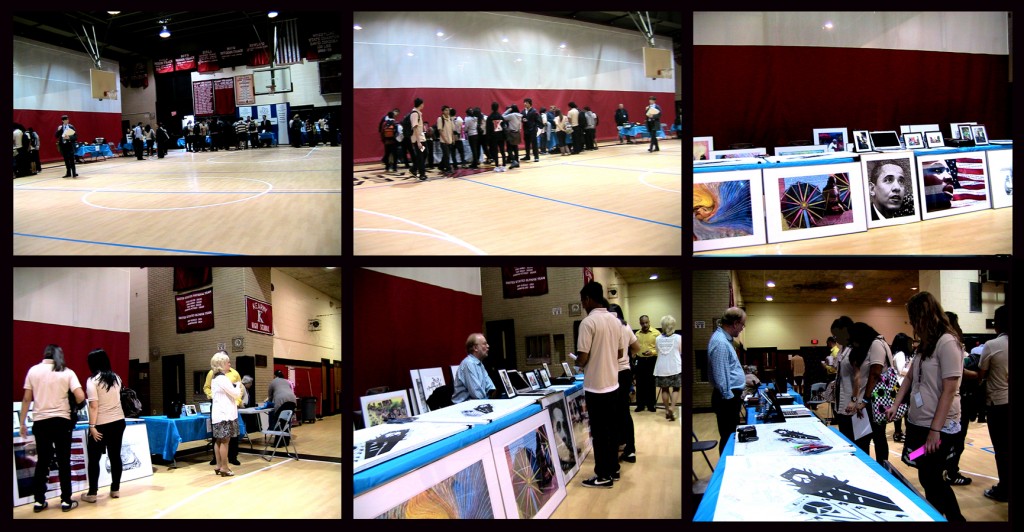 About one o'clock students started walking in the gymnasium.  At the first counter was John, an engineering specialist on high technology.  Our counter was next to him, John (my husband) stood by to explain to the students about our artwork.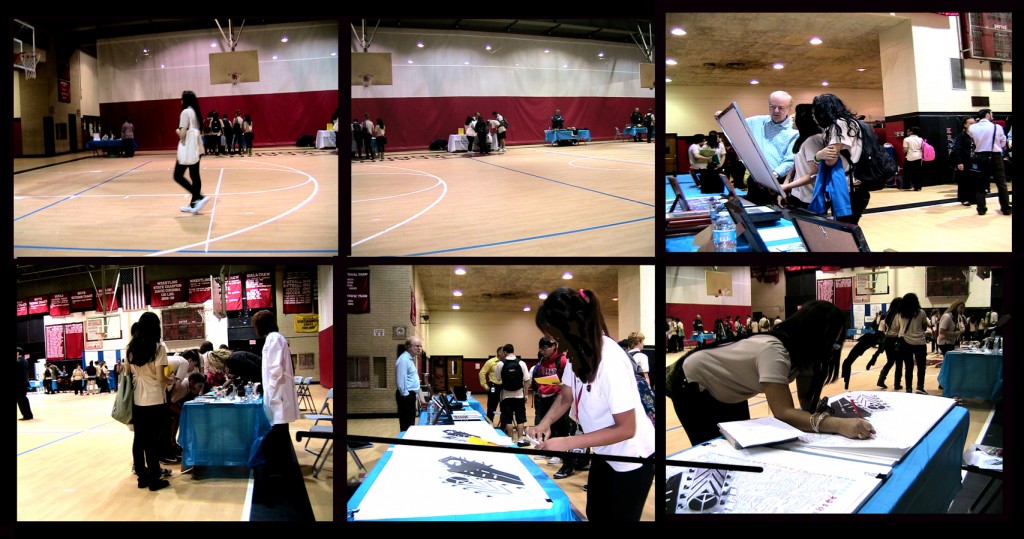 I stood behind my Shadow of Peace artwork.
 "Hi!  Would you like to join in to my Peace Project?"  I talked to a group of students that approaching to my counter.
 Last year I produced a Peace sculpture and after that I produced this Shadow of Peace artwork.  The reasons I called it, The Shadow of Peace, is because there are wars taking places everywhere in the world, even in the cities youngsters are killing each other.  Peace is only shadows.  This makes me think about producing artwork that provokes people to think about Peace rather than War.  I would like to know "What does "Peace" mean you?  And I would like people to join in producing artwork with me by writing comments about "What does "Peace" mean to them?"  In doing so we record history by letting the next generation know what people at this time and place think about Peace. I explained this to the students.
"I have pens right here, just write on any blank area and please write your name and date".  I told the students who were listening to me.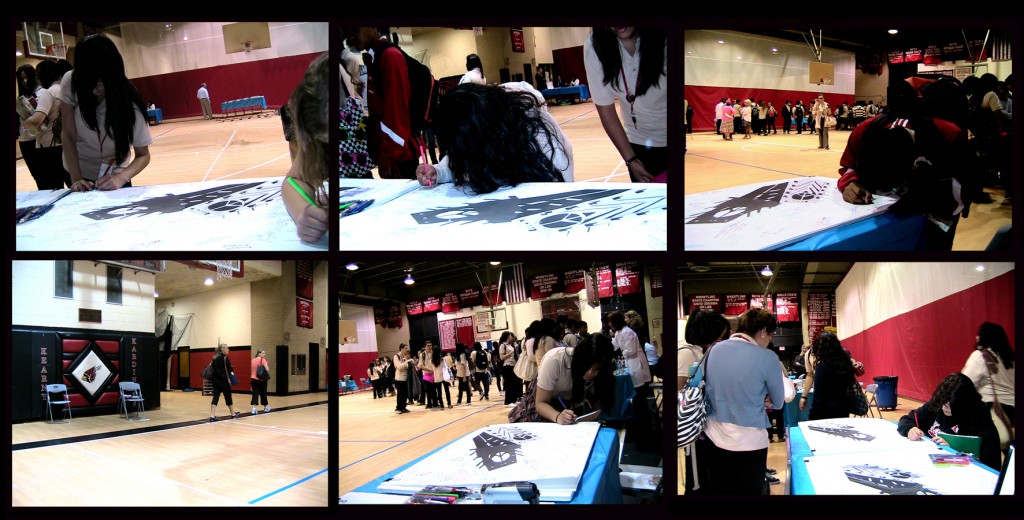 Most of the students are enthusiastic and wiling to express their view point on Peace.
Can I just write my name?  One student asked me.
Yes, you can write anything you want.  I replied.
 My name means Peace.  The student told me with smile.

I enjoyed talking to students.  This is my most valuable time, except for when I am doing my artwork.  Most of the youngsters are willing to learn if we explain and give information to them with kindness, patience and good intensions, not just using youngsters as consumers for gain or profit.
For this to happen I have to thanks to Kearny High School inviting us to show our artwork to the sophomore students on the career day.
 While we were driving back to our shop in the late afternoon, John said "The students today are more aware and well mannered than before.  And the students are more mixed ethnically and racially than before."
 "This is a very positive progress."  I commented with a happy feeling.
Link to Peace Comes to UMDNJ Art Gallery Sunday, May 15, 2011:
https://ingpeaceproject.com/peace-project-participations/peace-project-participations-peace-comes-to-umdnj-art-gallery-sunday-may-15-2011/