Ing's Garden
On Sunday, May 12, 2013 part 2 
In downtown Newark, New Jersey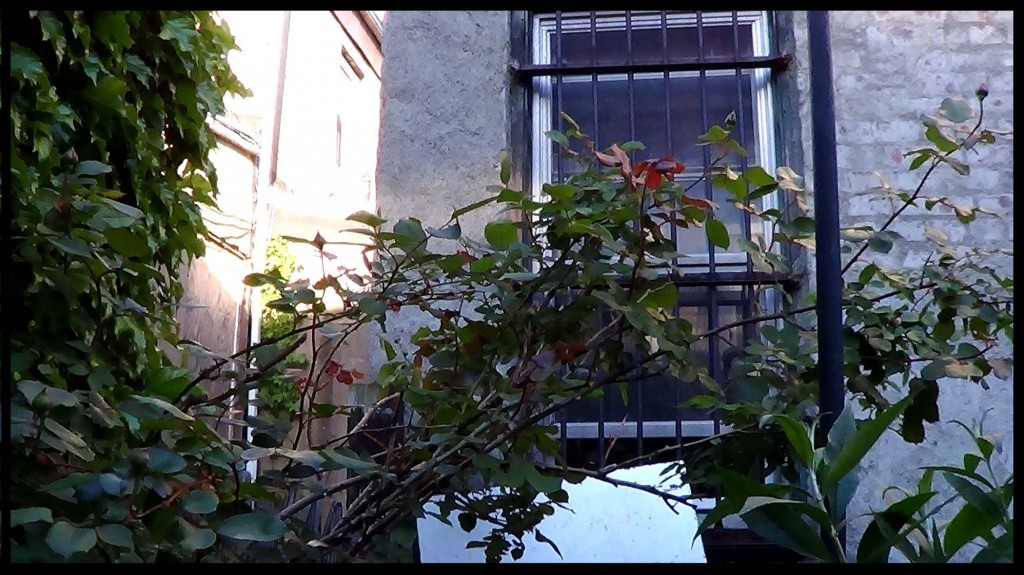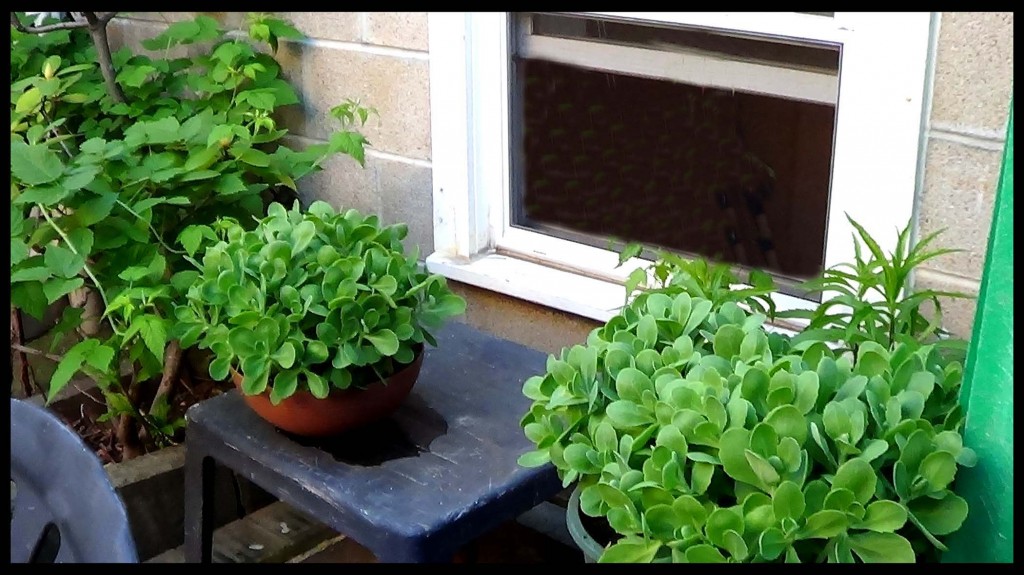 These Jade plants are growing healthy and strong.  The little delicate light pink cluster of flowers will appear in late summer or early fall.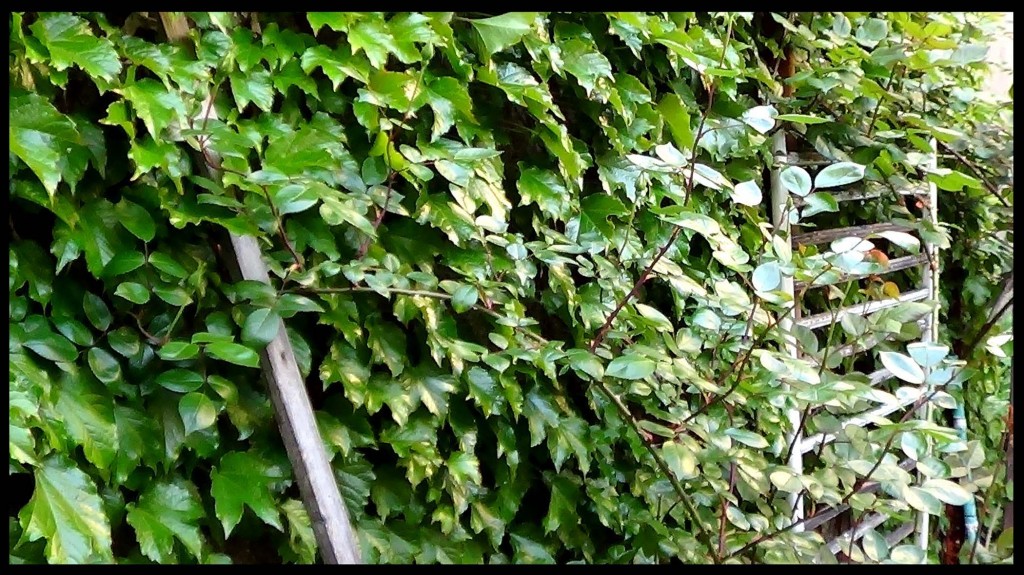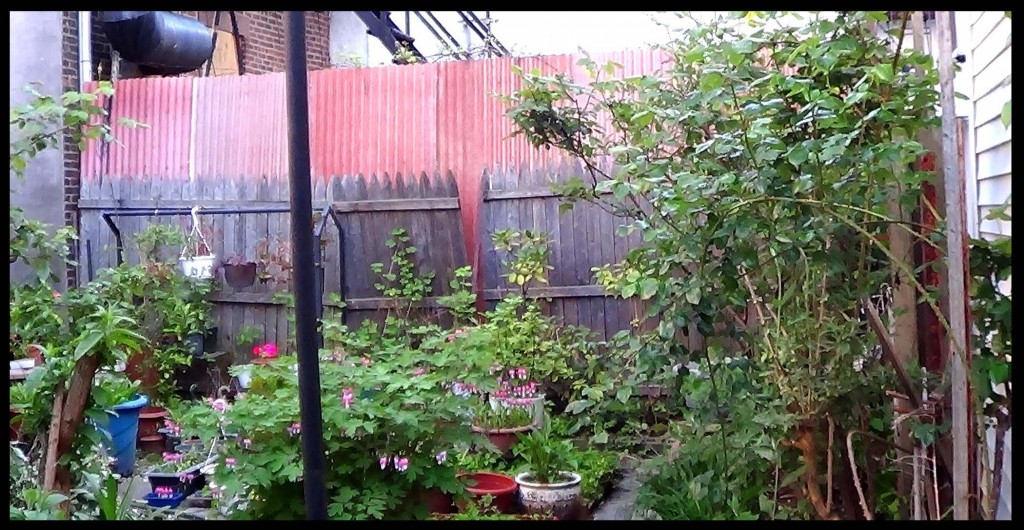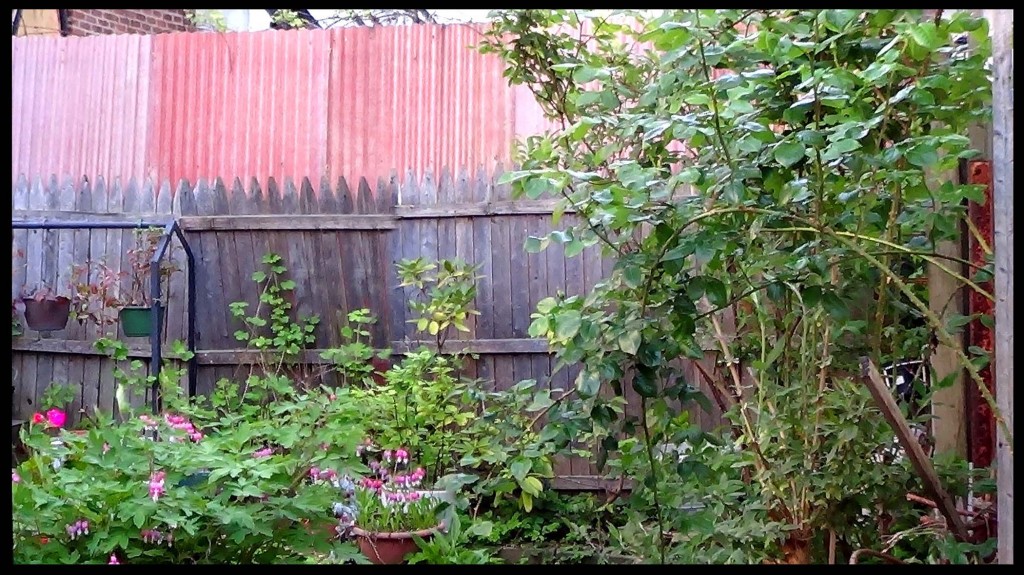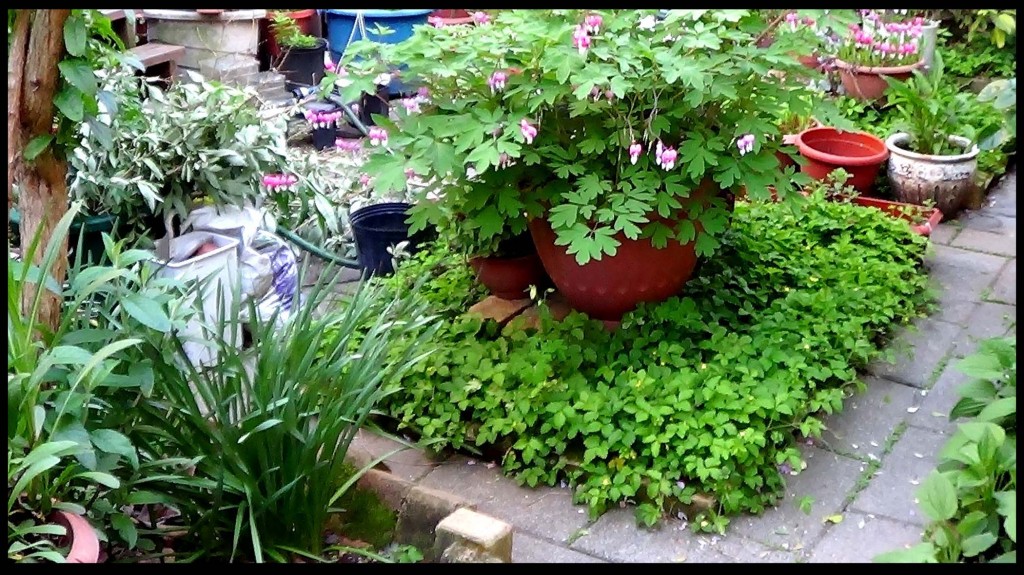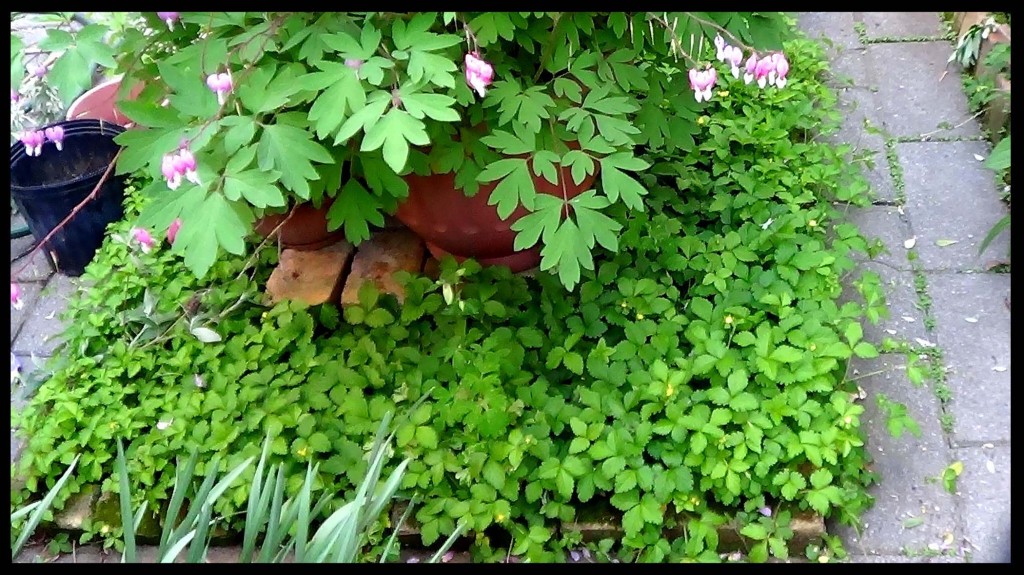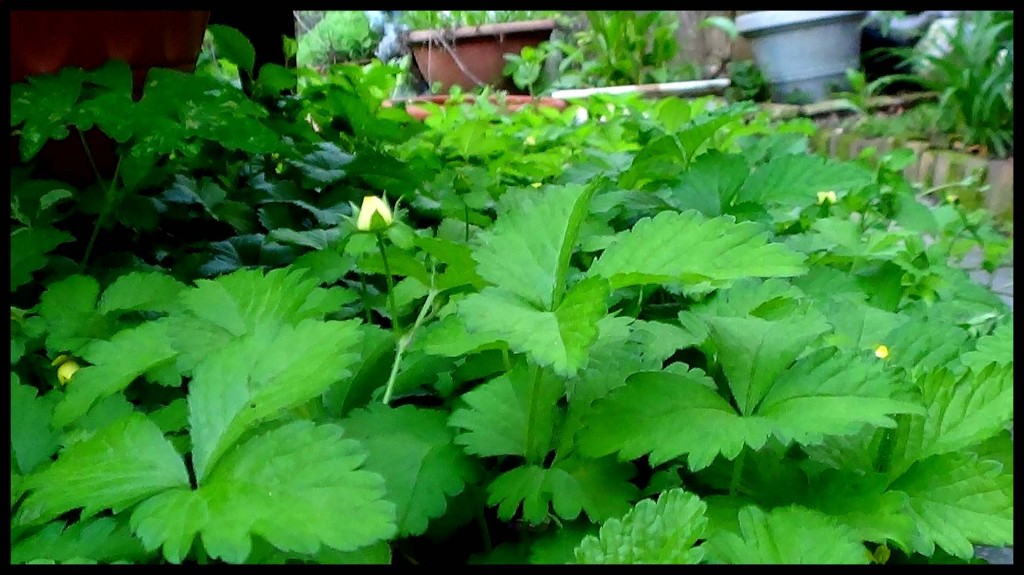 The decorative strawberry plants are beautiful and healthy.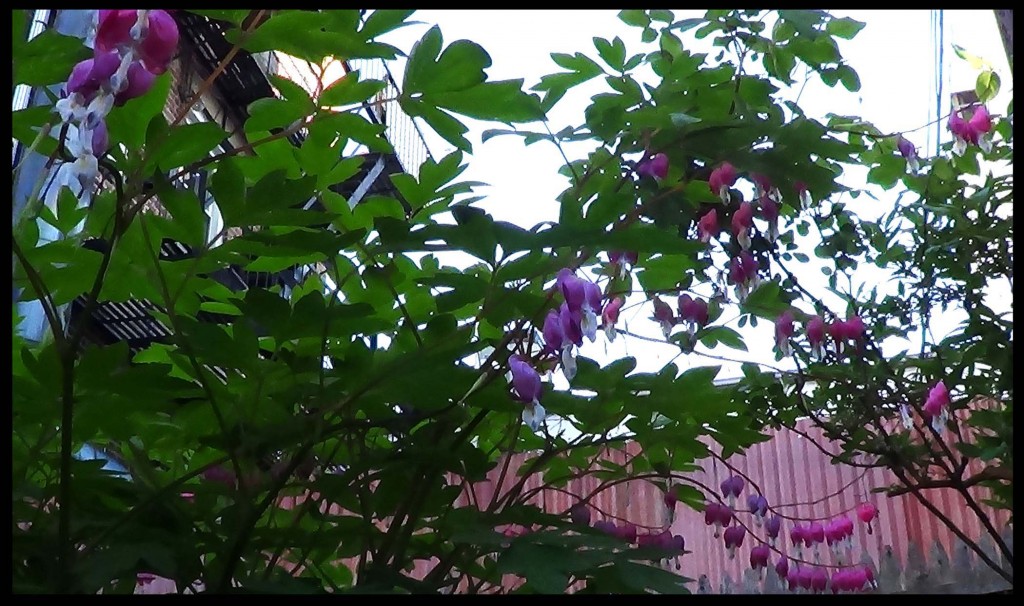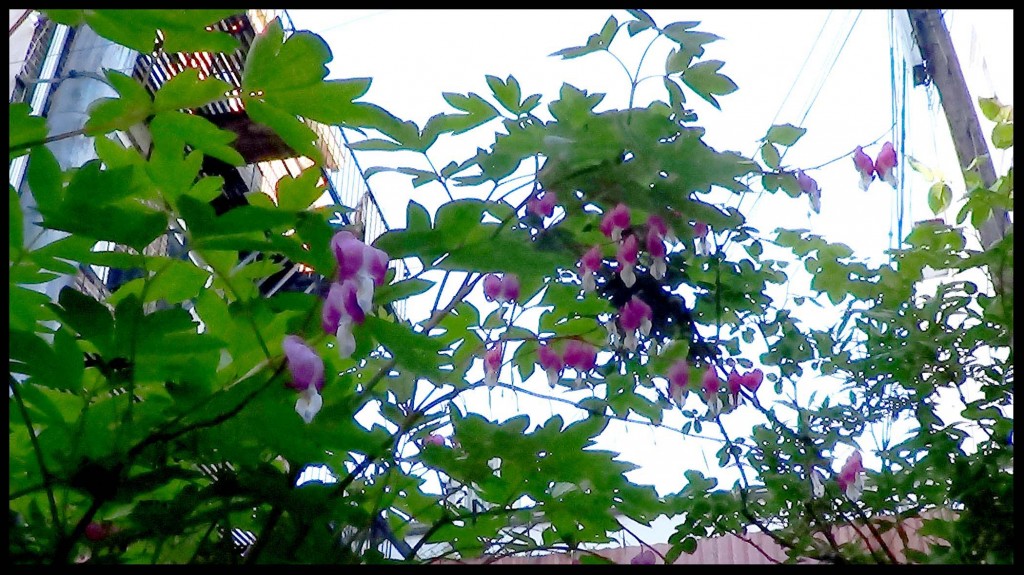 Look up
Pink bleeding heart flowers
With green leaves
Lacing over the large blue sky
Look!
My plants are larger than the sky
From different angles
Small and insignificant things
Can override the powerful sky
Ing-On Vibulbhan-Watts, Thursday, May 16, 2013, 5:19 pm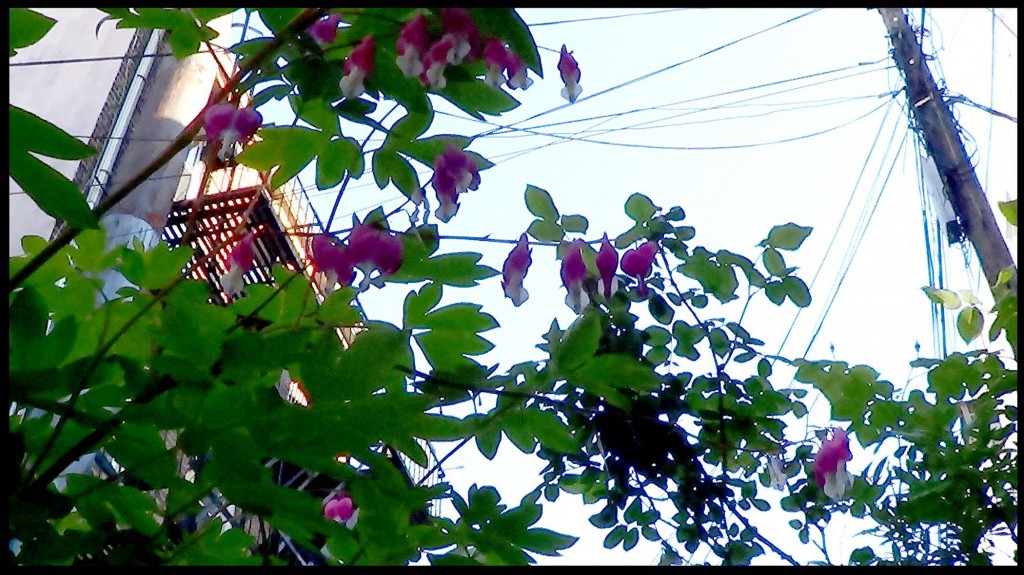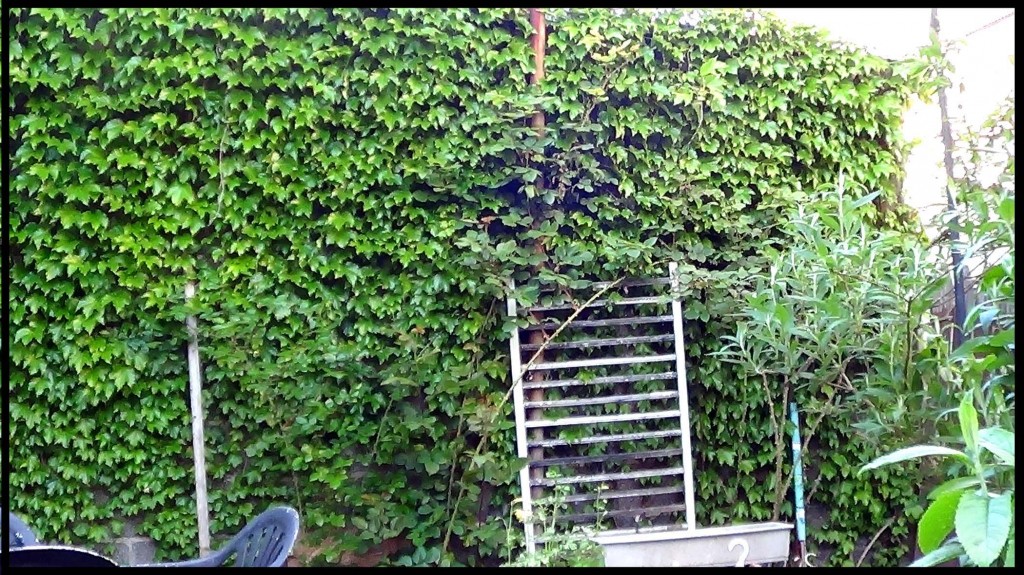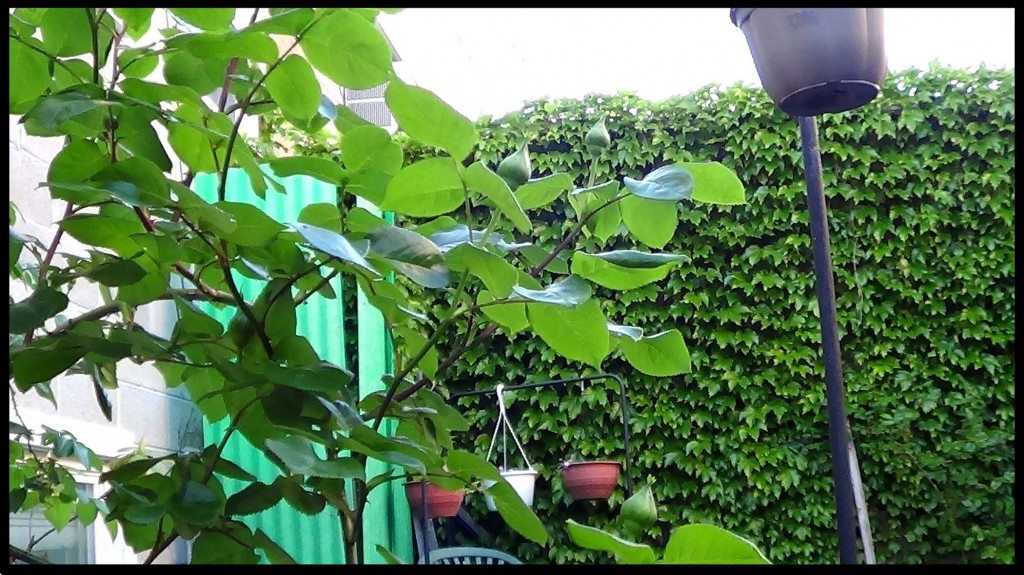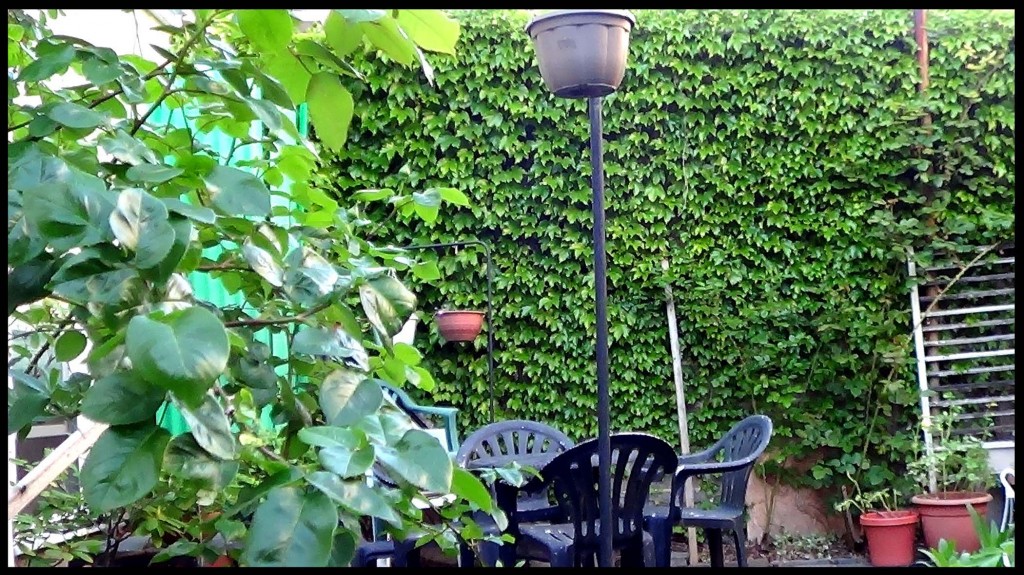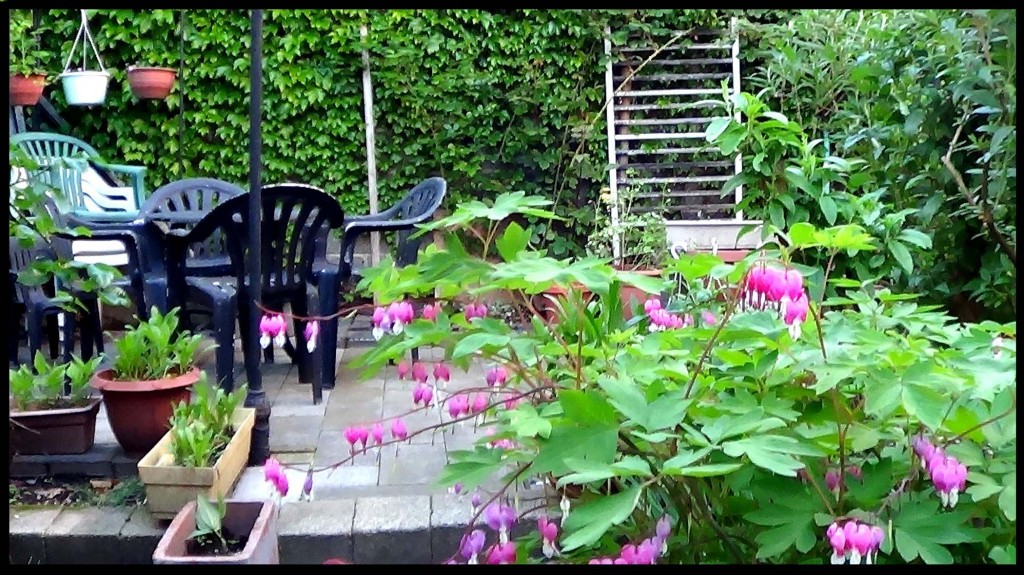 Waiting for You
Come out to enjoy the spring
Pretty flowers are arriving
We are waiting for you
To fill the empty chairs
Ing-On Vibulbhan-Watts, Thursday, May 16. 2013, 9:54 pm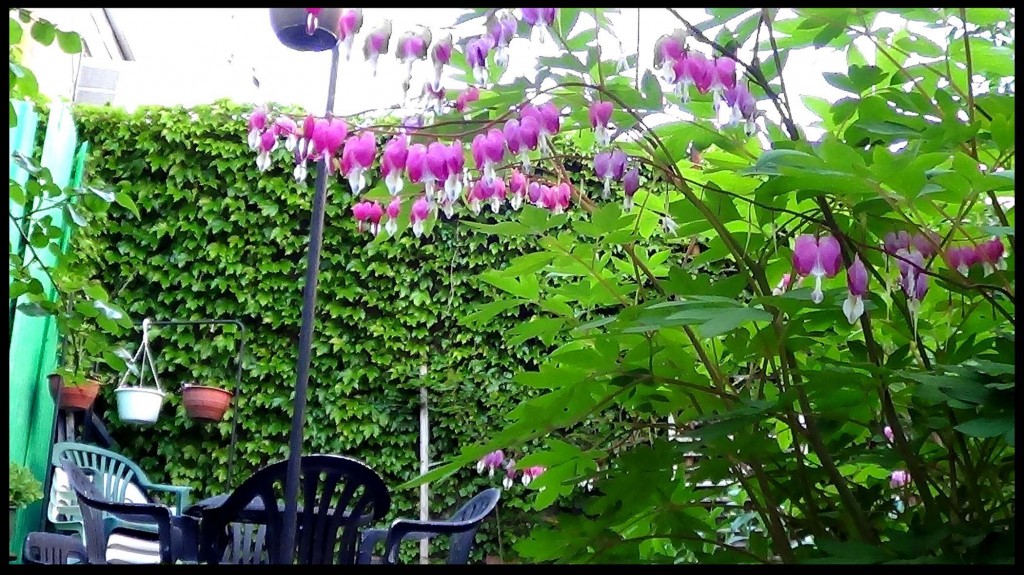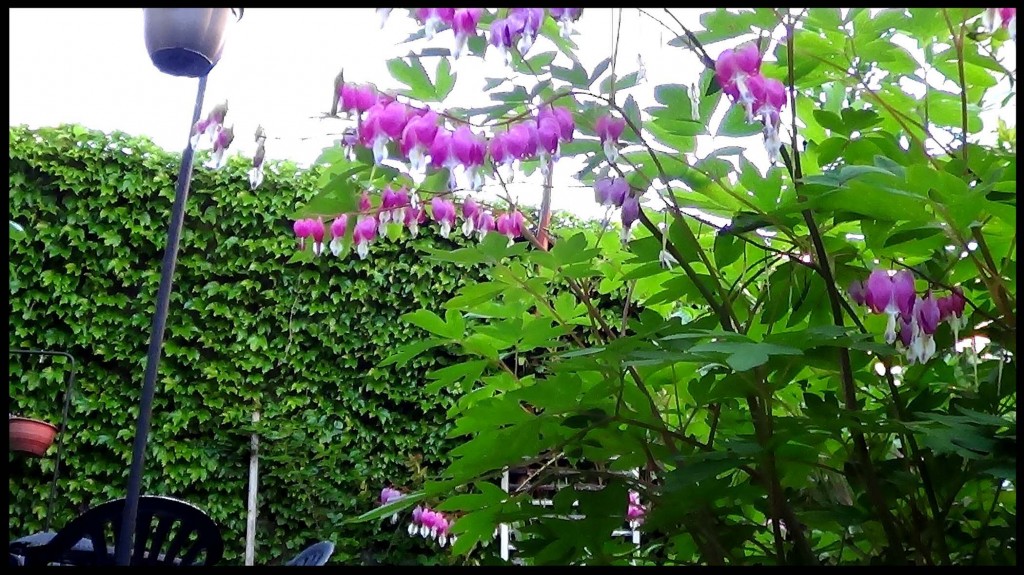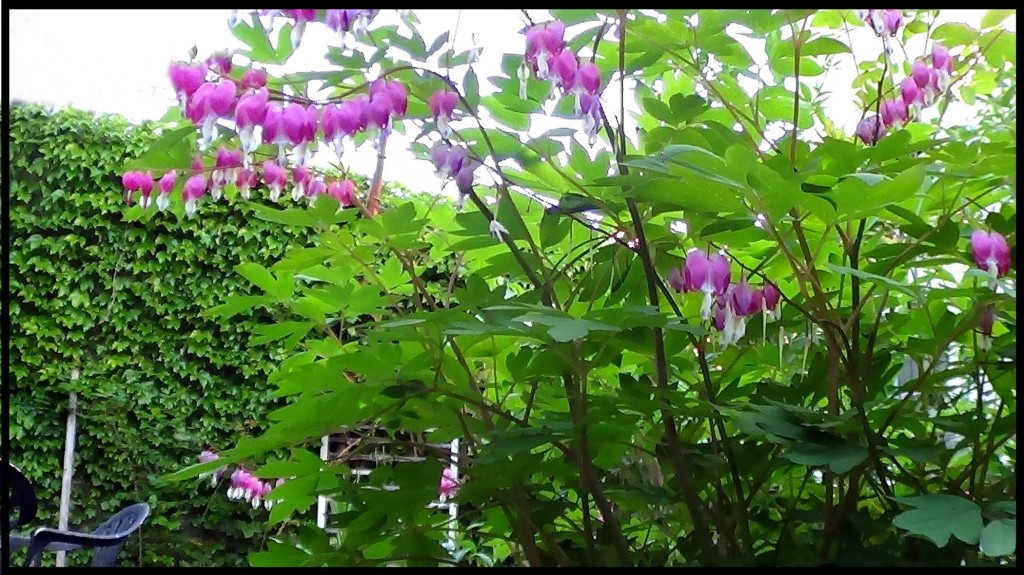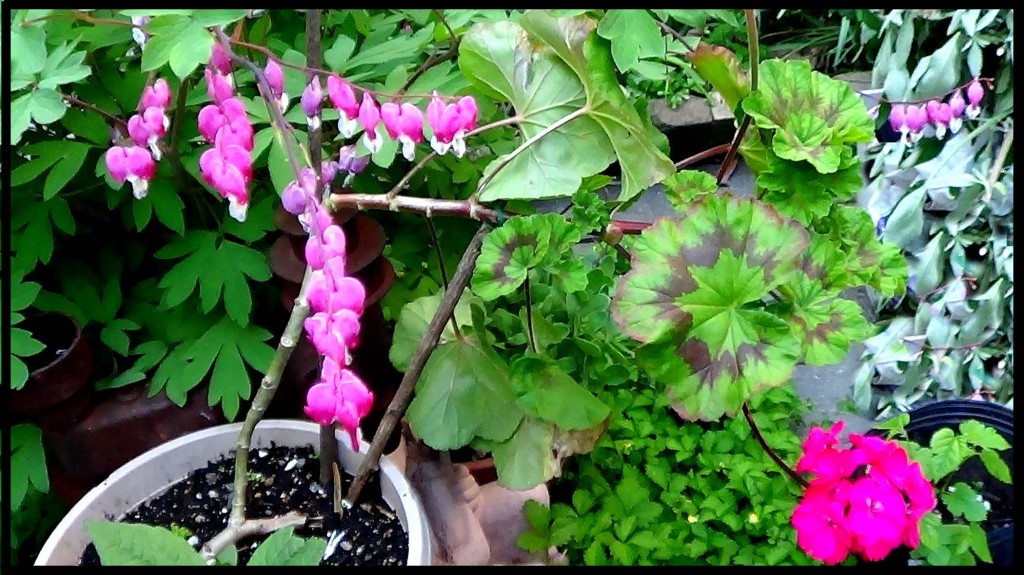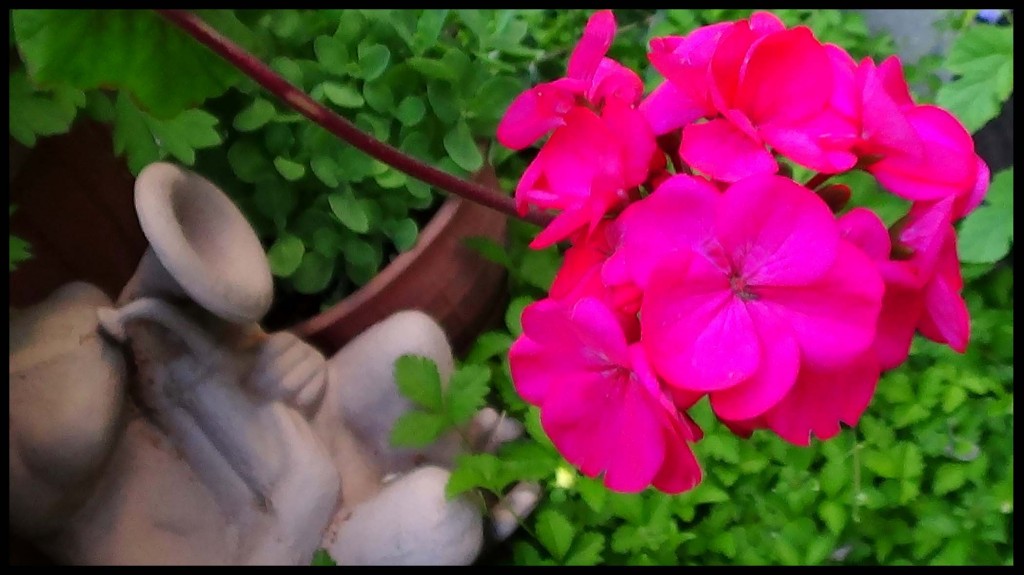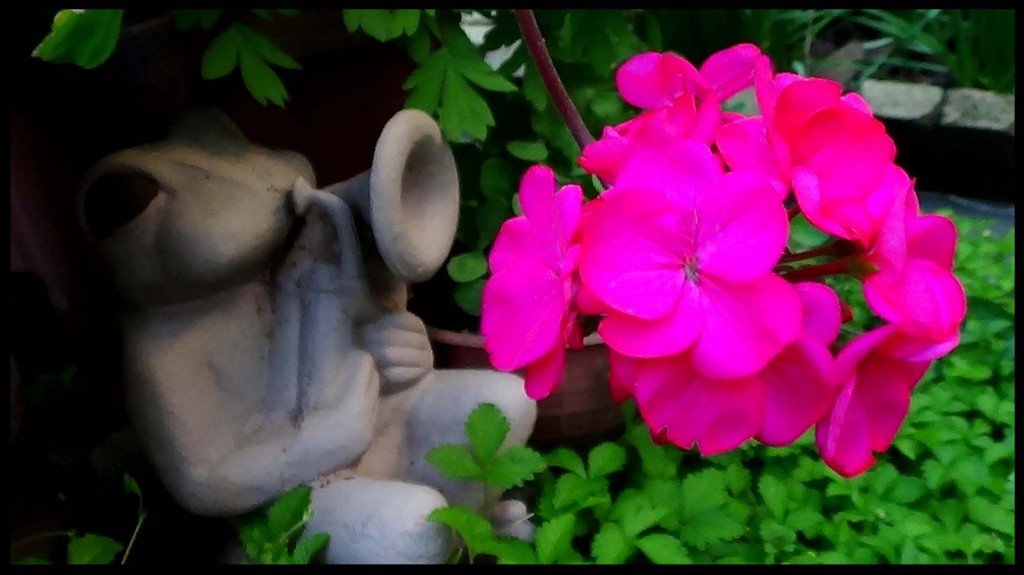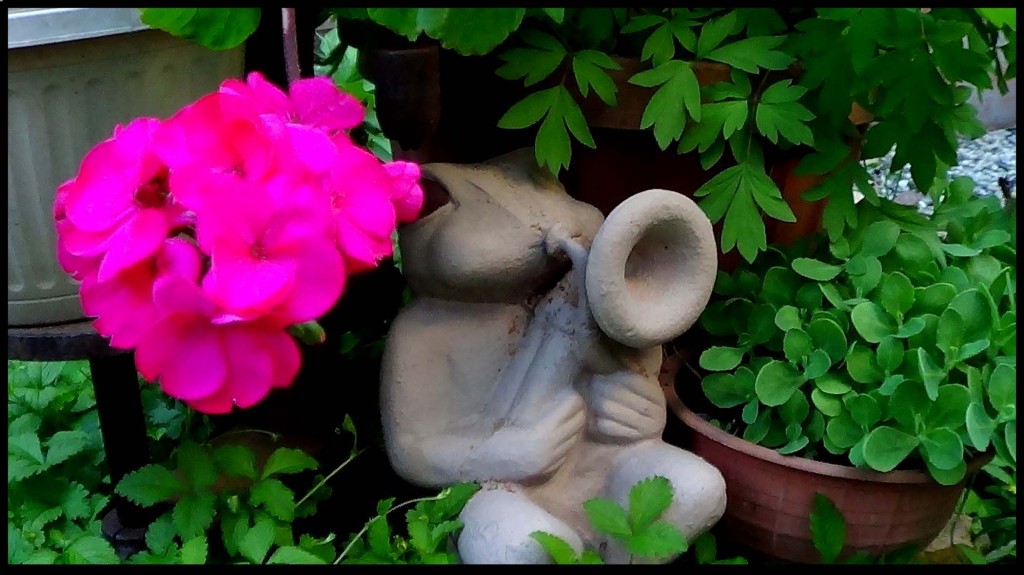 Cultivate
Mr. Frog is playing music for our garden.
What tune are you playing sir?
I envy you sitting by beautiful Geraniums and Jade plants
Thanks for serenading our garden
Beautiful flowers and beautiful music
Make the world a happy place
Don't fight!
Don't fight!
There is no time to waste
"Cultivate"
Said Voltaire
Ing-On Vibulbhan-Watts, Thursday, May 1601, 23, 12:06 am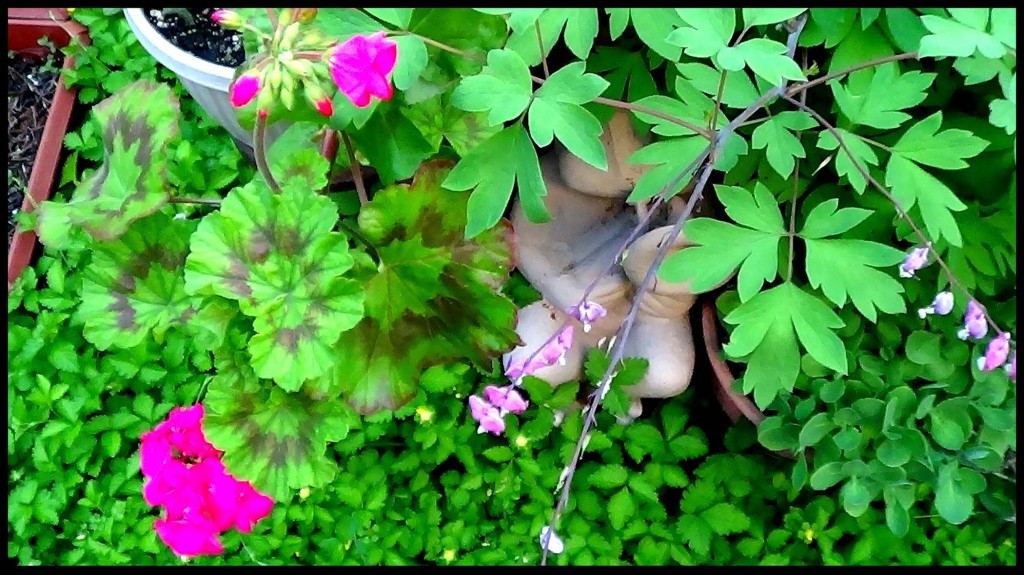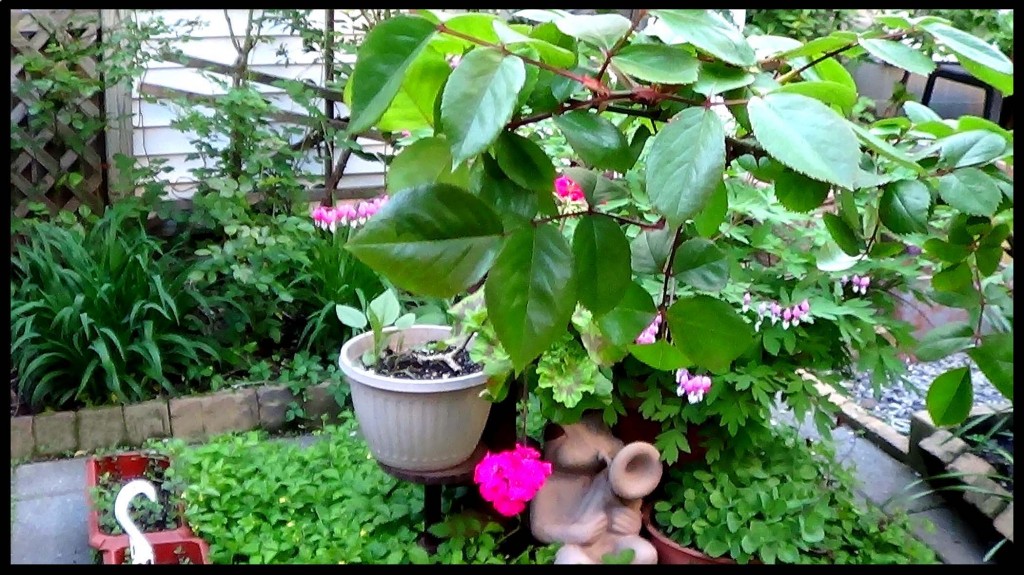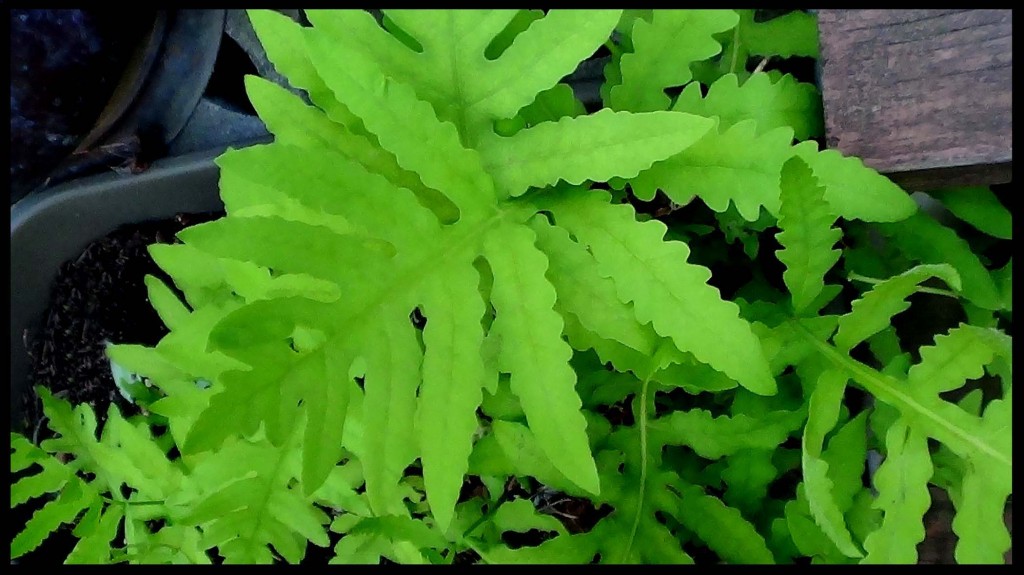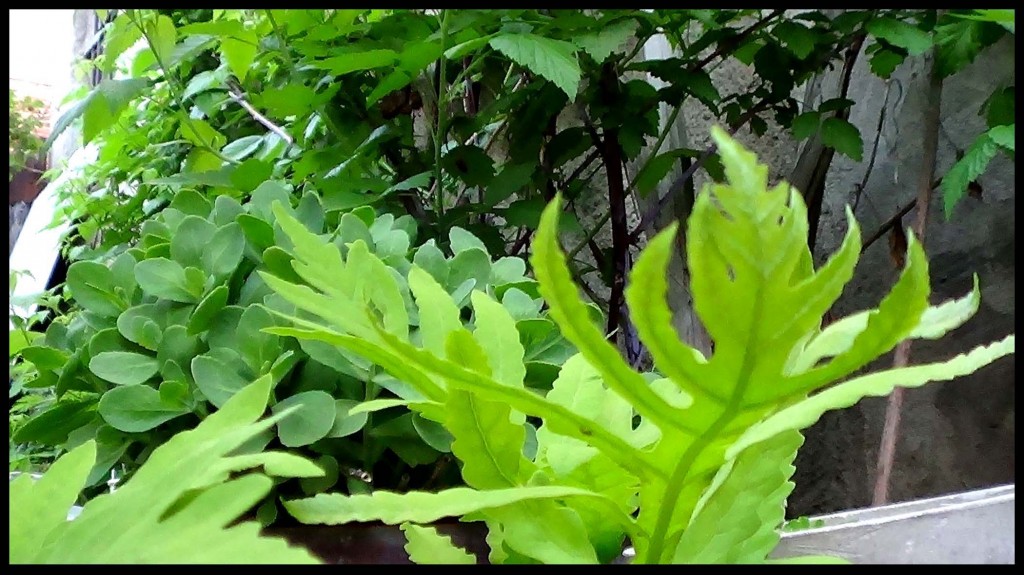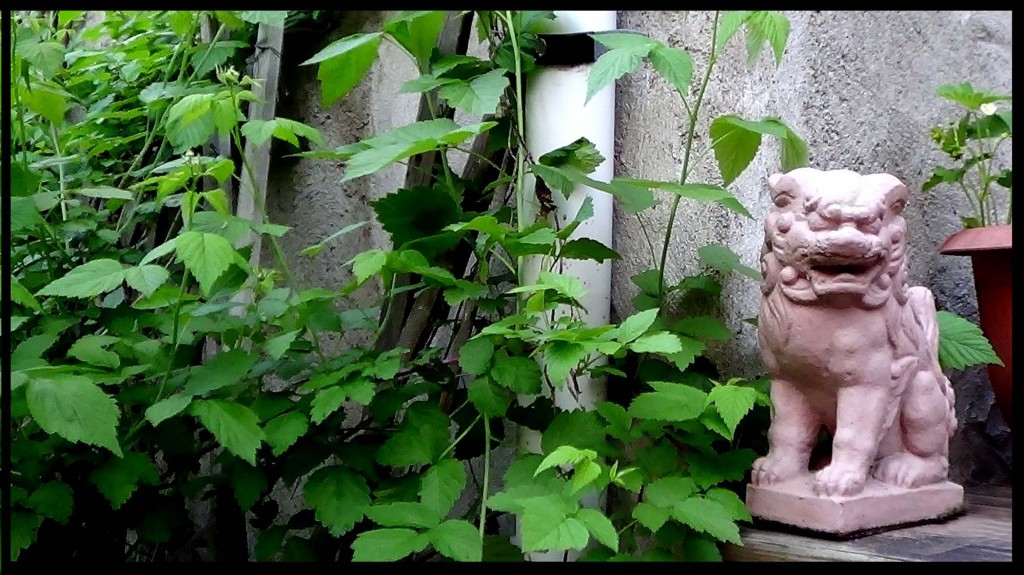 No More War!
 Artists create sculpture for pleasure
For others to view with amusement
And thinking points for activating the brain
Farmers cultivate plants
For consumers to survive
Both are busy constructing things
For mankind
War is destructive
With tears and sadness
Let us be constructive
No more war!
No more war!
Ing-On Vibulbhan-Watts, Thursday, May 16, 2013, 12:06 am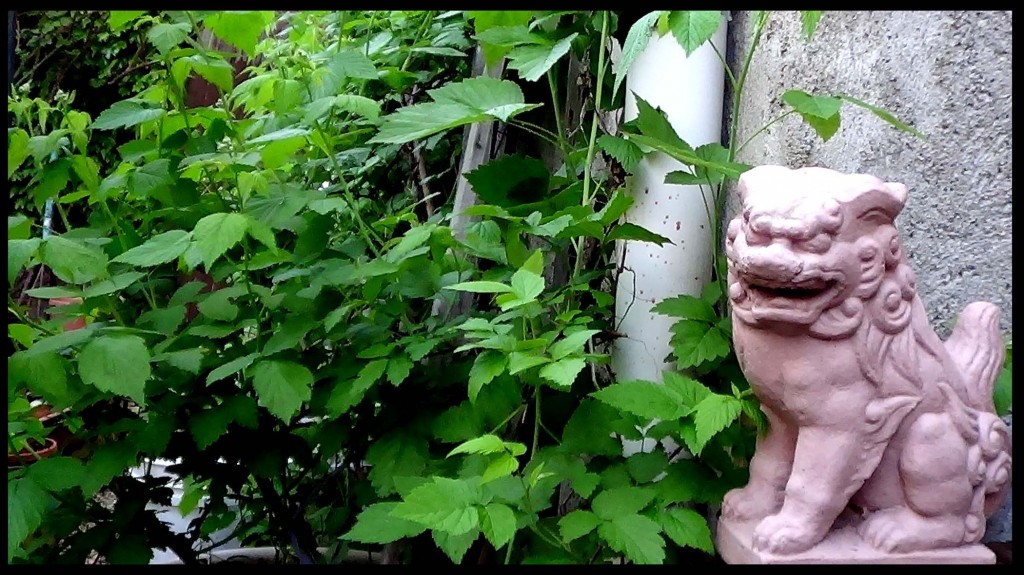 The Chinese Foo Dog is guarding blackberry plants that show some buds and some little white flowers.  Pretty soon I will have blackberry fruit with no pesticide.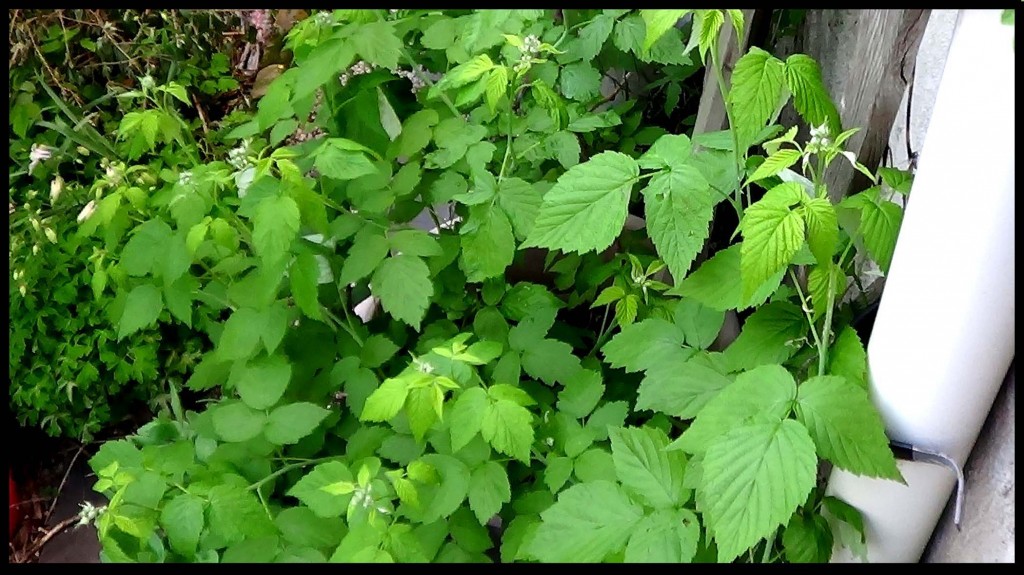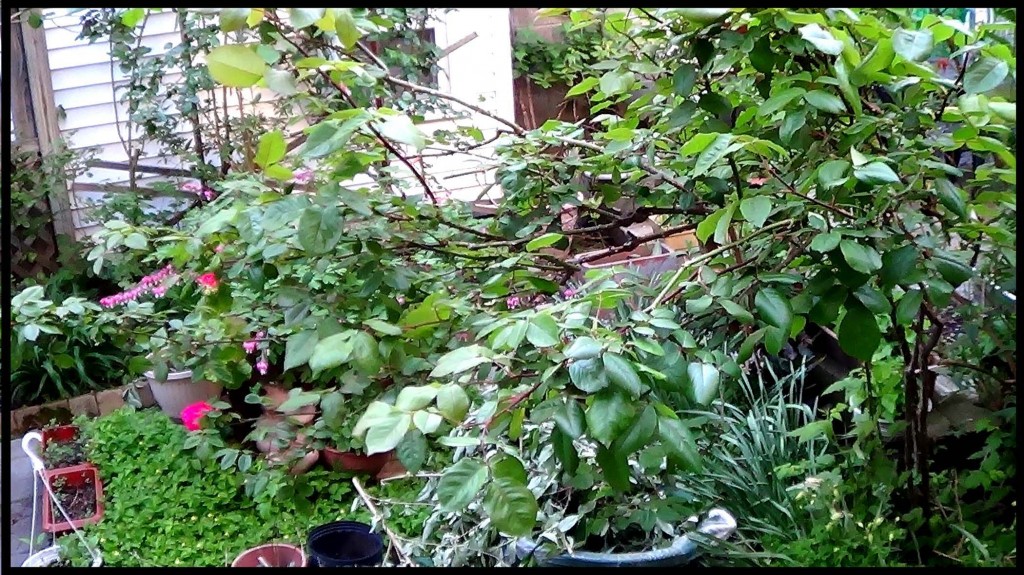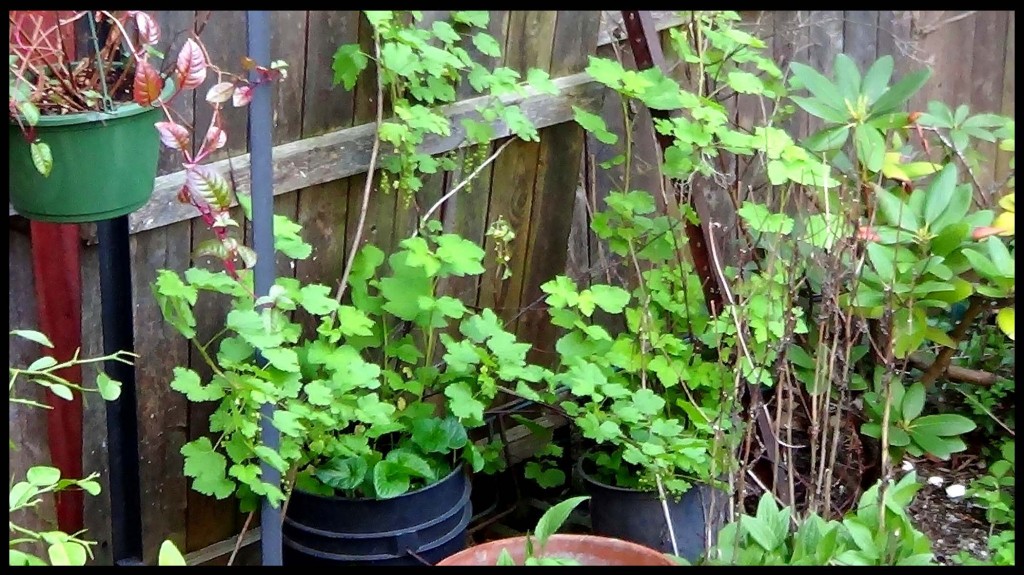 I have two pots of redcurrent plants that already have produced flowers.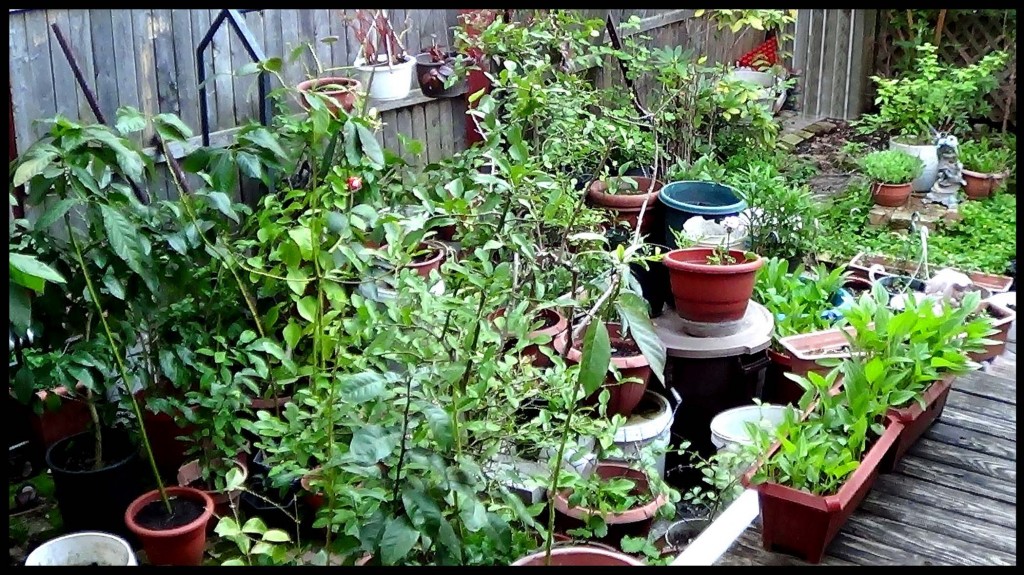 I have to rearrange these plants later.  This area has more shade.  The tender leaves from keeping the plants indoor will get burned easily in the strong sun.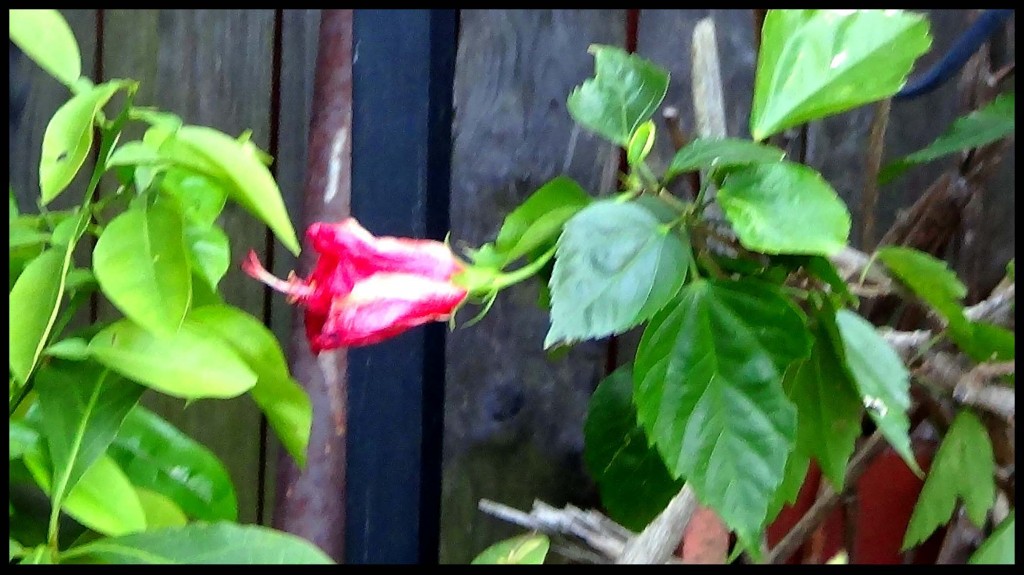 This hibiscus flower already bloomed indoors.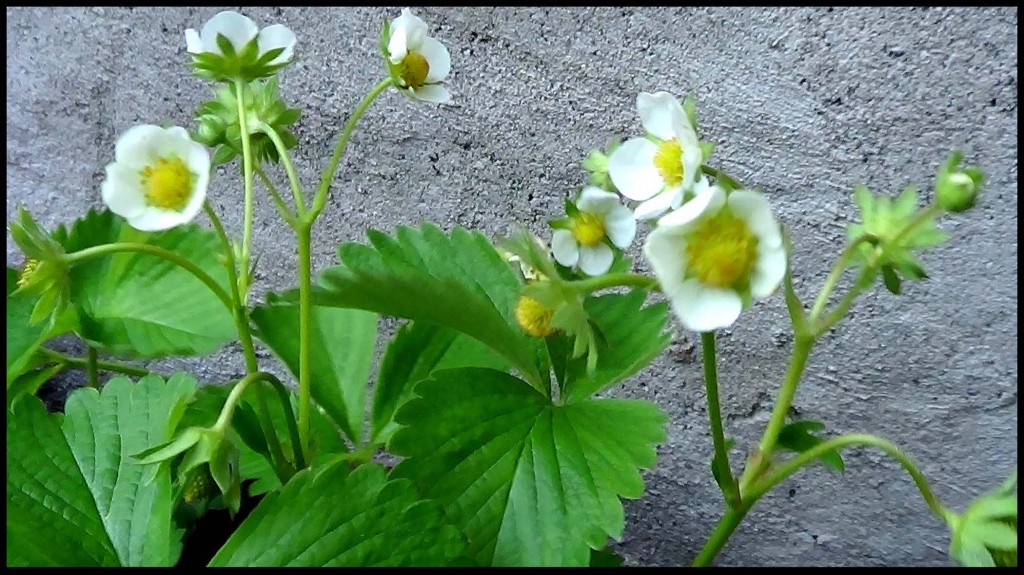 The strawberry plants show little white flowers.  Soon I will harvest my crop.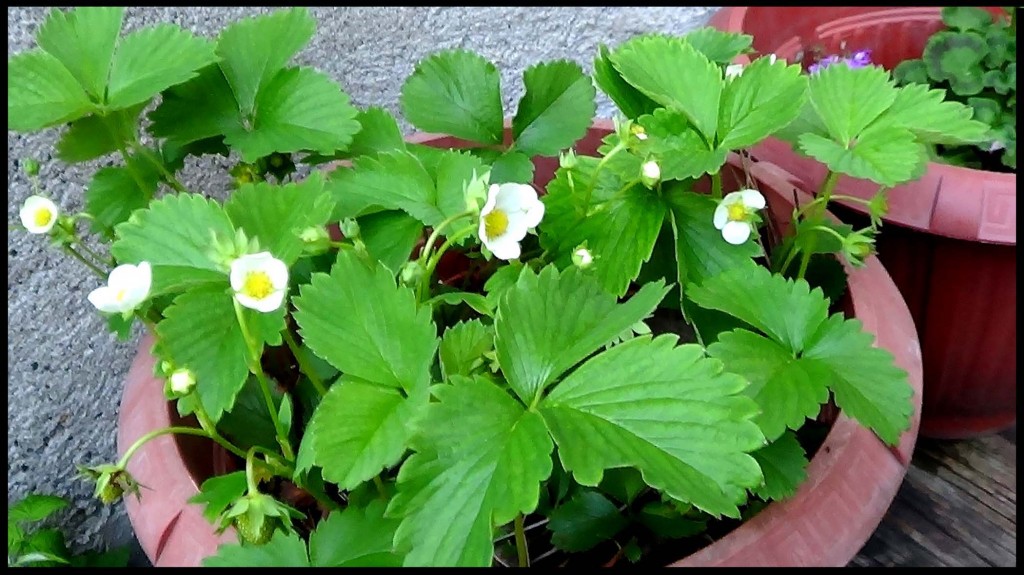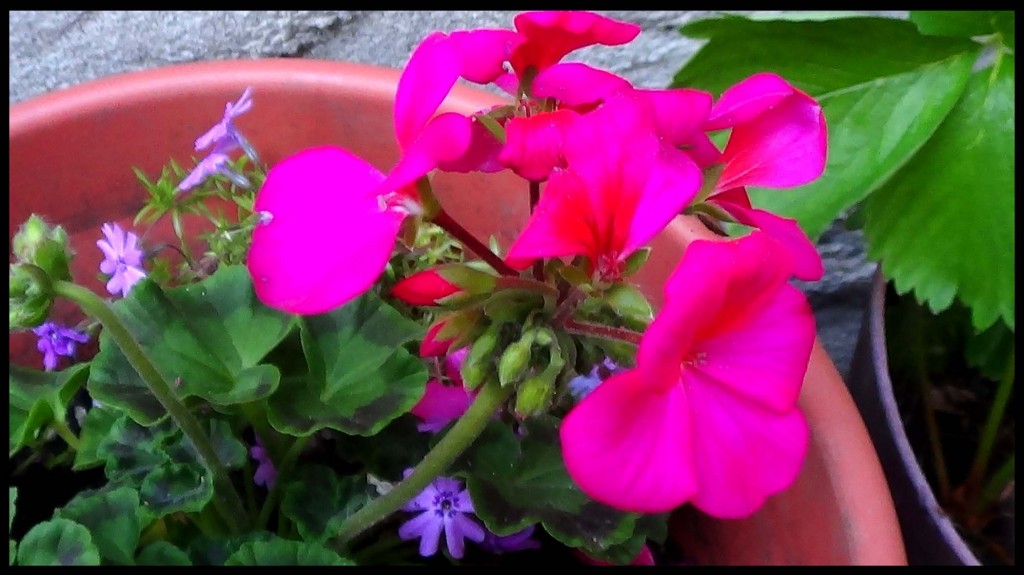 I brought some small geraniums and little purple plants to add to the garden.  I had three mature geraniums that I kept indoors during the winter.  Sadly two died but one survived showing beautiful flowers in the beginning.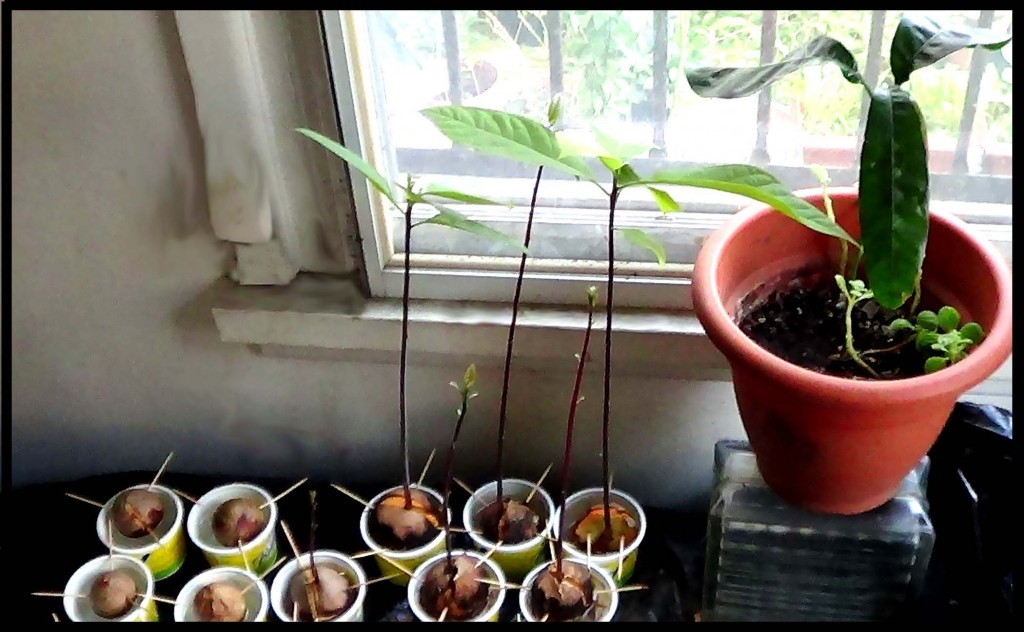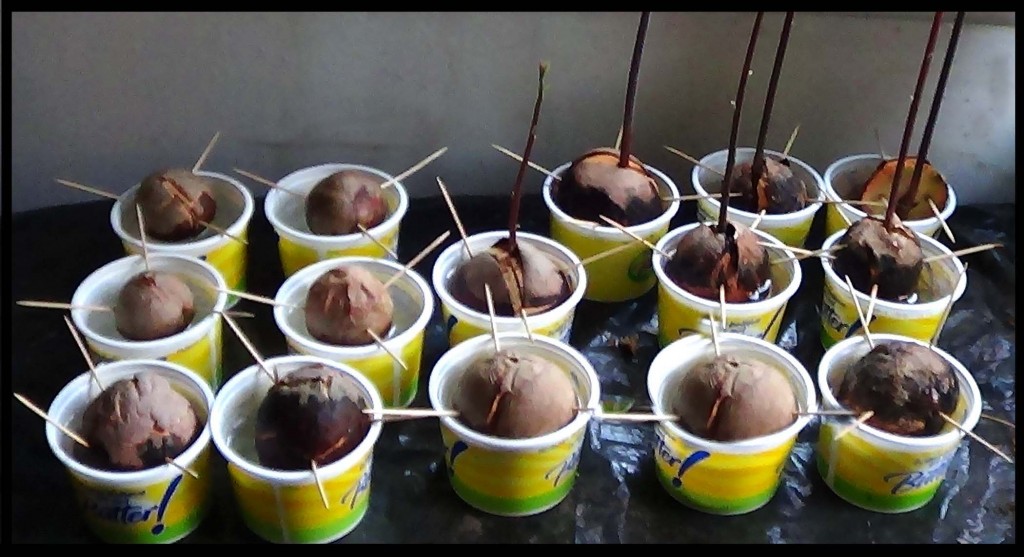 These avocado seeds are from our consumption during the winter.  I kept the seeds and let them germinate to small trees.  I will give them out to our friends and customers if they would like to grow the plants.  There are a lot of good websites that show how to grow avocado plants from the seed.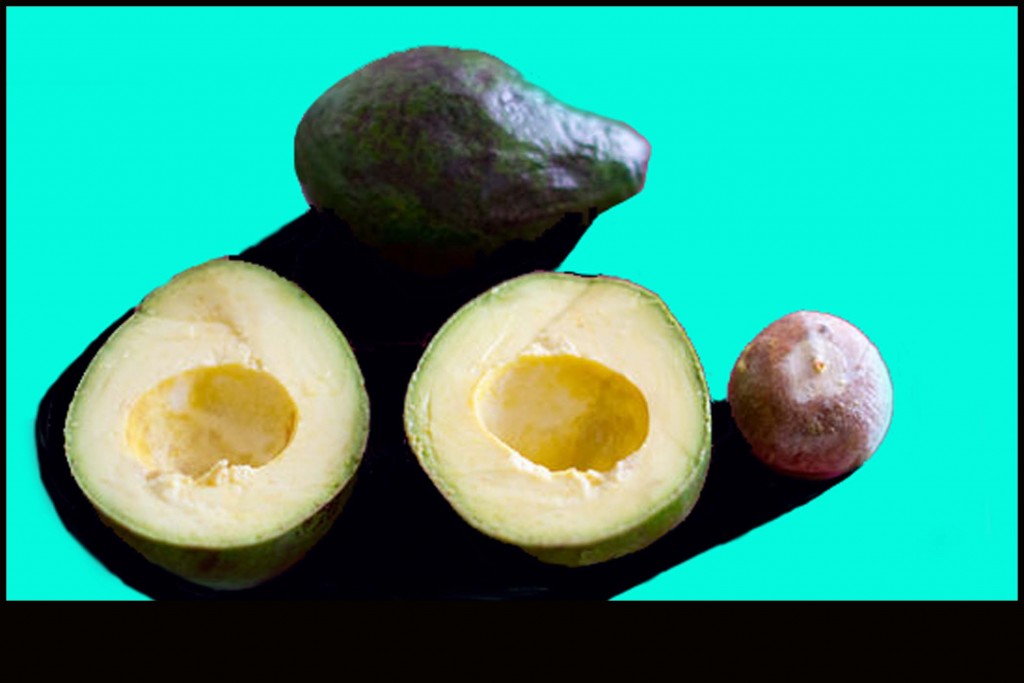 Wash the avocado pit gently to remove all of the flesh. 
 Holding the pit "narrow" (pointed) side up, stick four toothpicks into the middle section at even intervals, to a depth of about one quarter of an inch.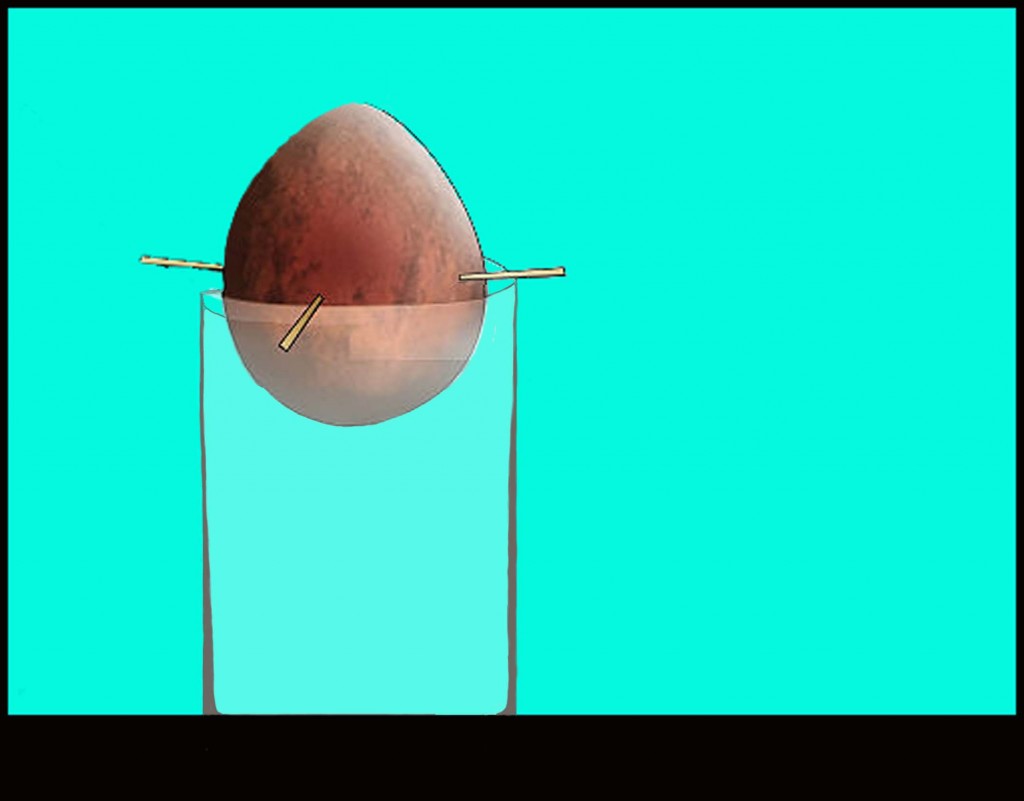 Add some water to a small, container, preferably glass until it reaches the very top rim.  Leave the avocado-topped container in a temperate, undisturbed place – near a window or any other well-lit area in order to begin rooting and the growth process.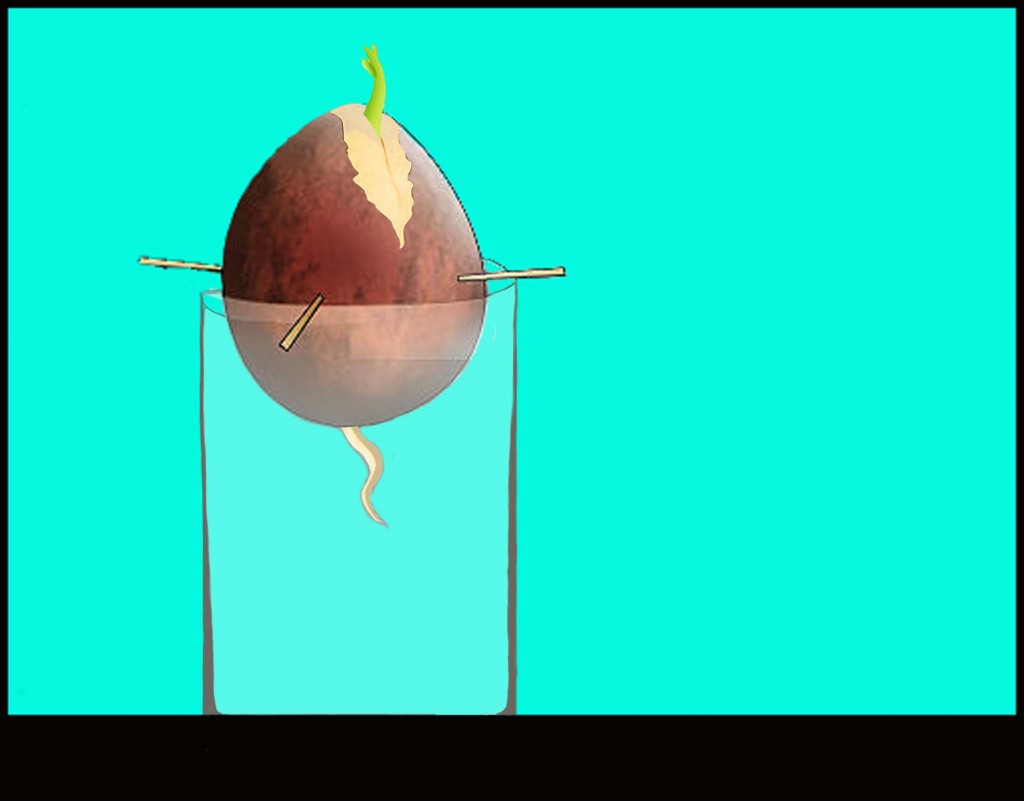 Change the water every 1-2 days.  Make sure that the base of the avocado always remains moist and submerged in water.  After 3-4 weeks, a tap root should begin to emerge at the base of the pit.  Soon, the avocado will sprout at the top; the leaf-bud will open and begin to grow a shoot bearing leaves.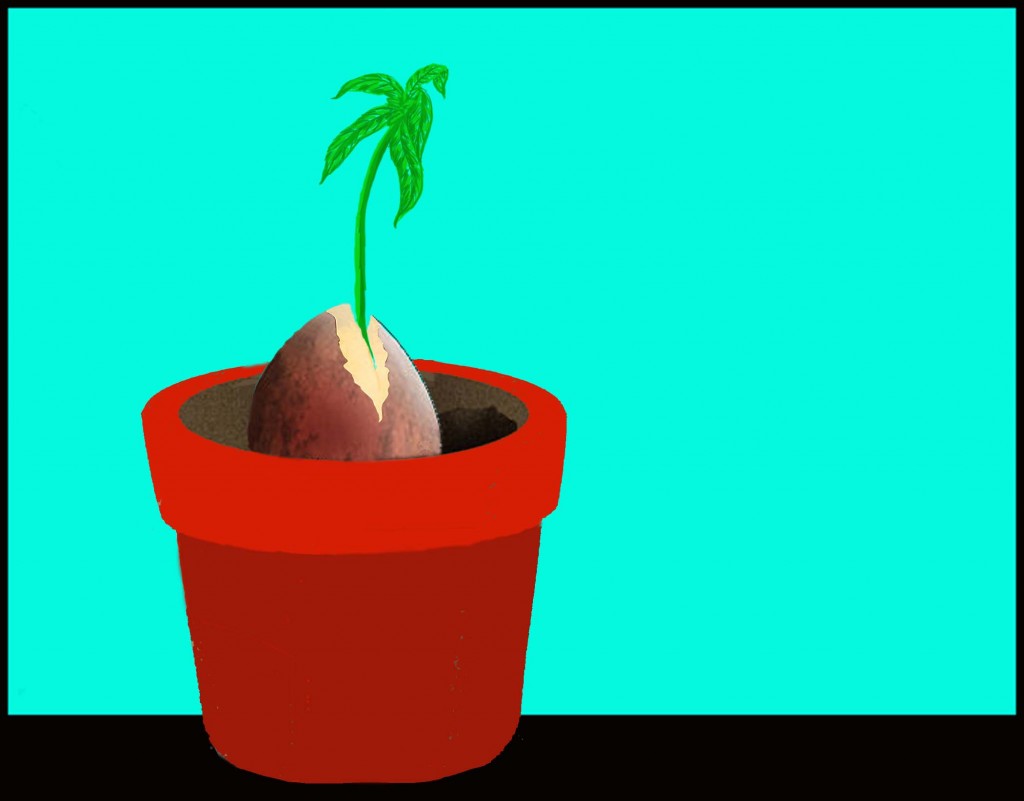 Remove the sprouted pit from the water container, and gently remove each of the toothpicks.  Once the soil is prepared, dig a narrow hole deep enough to accommodate your avocado's roots and pit.  Carefully bury the avocado pit in the soil such that the top-half of pit shows above the surface of the soil. This ensures that the base of the seedling trunk doesn't rot under the soil. Pack the soil lightly around the pit.  Water your plant daily or enough to keep the soil moist.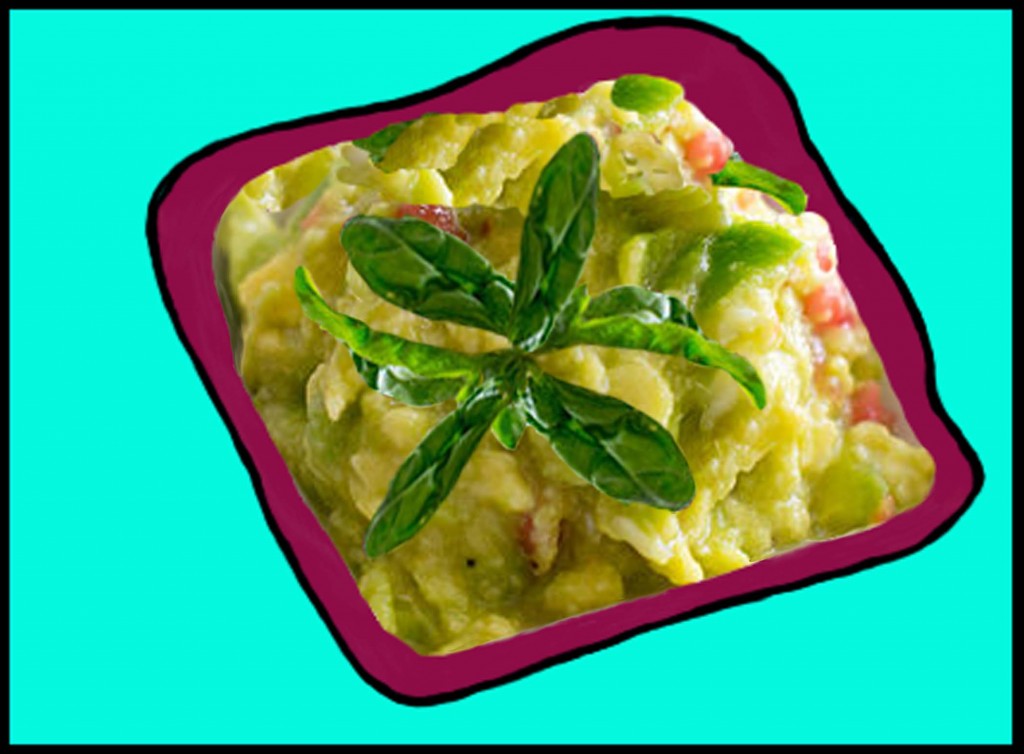 Guacamole is a popular Mexican avocado dip that's quite easy to make. Served with tortilla chips, it makes for a great appetizer during hot summer months. Although, the main ingredient is avocado, there are many ways to make guacamole. This recipe is particularly good for cilantro lovers.
                   Ingredients
       2 ripe avocados
       ½ tomato, minced
       3 tbs of pepper, finely chopped
       1 garlic section, finely chopped
       ½ an onion, minced
       1 ½ tsp lime juice
       ½ tsp salt
Thanks to the websites from which I took some information about how to grow avocado plants and the recipe for Guacamole.
If you would like to have more information about the avocado please visit the following websites:
https://www.wikihow.com/Plant-an-Avocado-Tree 
https://en.wikipedia.org/wiki/Avocado 
Link to Ing's Garden on Monday, May 20, 2013 Part 1: 
https://ingpeaceproject.com/ings-garden/ings-garden-monday-may-20-2013-part-1/