Sleeping Beauty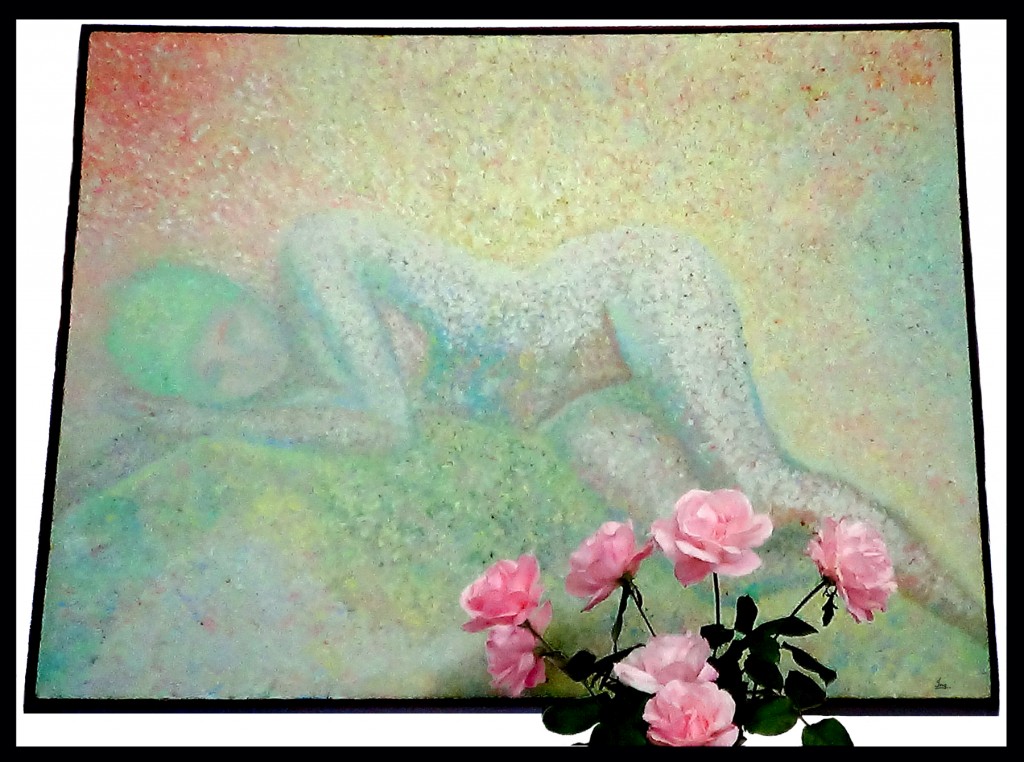 Sleeping Beauty
"She is watching us"
Ing says to herself
Time has gone by
While the seasons turn round
I was born in nineteen seventy five
When Ing created me
She put me up on the wall
And looks at me
Every time she walks by
I appreciate the fresh flowers
She carefully displays
In front of me
Spring with daffodils and lilies
And then the colorful flowers of summer
The cold comes
Now is Thursday, October 25, 2012
She offers me beautiful pink roses from her garden
I will enjoy all these beauties of nature
As long as Ing lasts
After she is gone I will still be here
And hopefully the next generation
Will offer me the beautiful flowers of nature
I will be here for generations
As long as no one comes
And destroys me
Ing-On Vibulbhan-Watts, Friday, October 26, 2012, 2:03 P.M.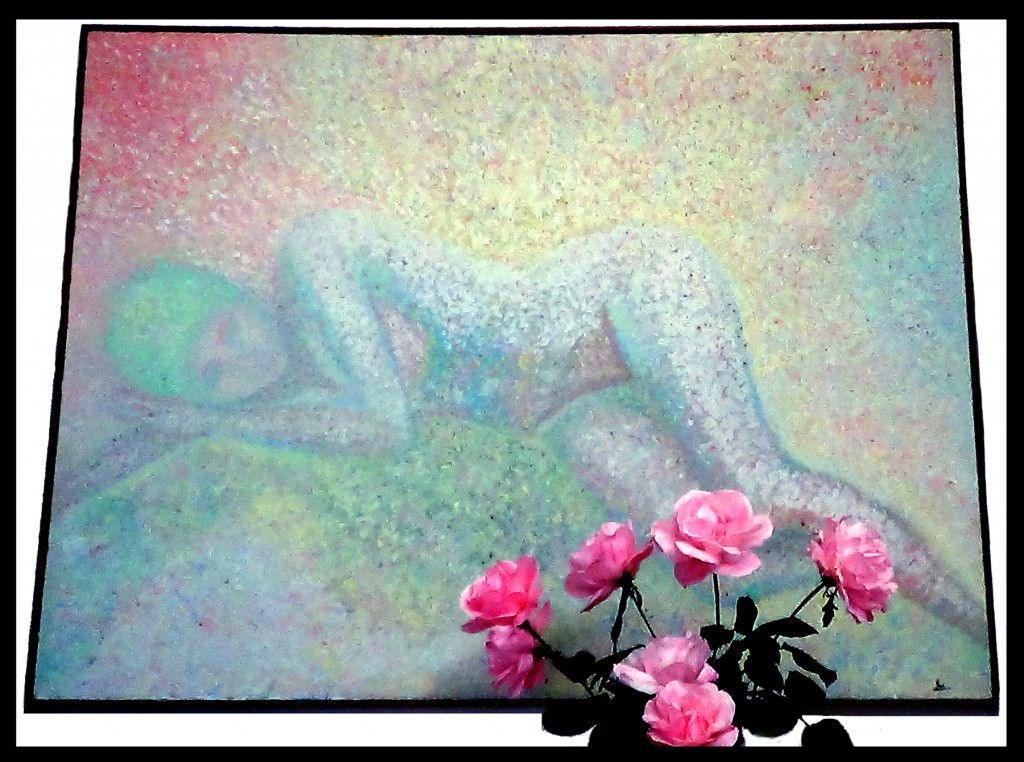 I feel so sad when I see some people destroy artworks or old monuments such as The Buddhas of Bamiyan in Afghanishtan built in 507 CE and the larger Buddha built in 554 CE that were destroyed in 2001.  Tombs inTimbuktu's Djingareyber Mosque were built around the 13th century were destroyed in July 2012, Islamists of the Ansar Dine (Defenders of Faith) destroyed two tombs at the Djingareyber mosque.[6] Using "hoes, pick-axes and chisels, they hammered away at the two earthen tombs until they were completely destroyed".[6] 
These old monuments are a source of knowledge to learn from the past how civilizations started and were passed on to later generations. They belong to everyone, not only a particular group of people.  There are no words to express the revulsion for the crimes committed in the destruction of these valuable monuments.
 Ing-On Vibulbhan-Watts, Friday, October 26, 2012, 2:03 P.M.
 Buddhas of Bamiyan
The Buddhas of Bamiyan (Pashto: ? ?????? ????? – "de bámiyán botán", Persian: ?? ??? ??????? – but hay-e bamiyan) were two 6th century[1] monumental statues of standing buddha carved into the side of a cliff in the Bamyan valley in the Hazarajat region of central Afghanistan, situated 230 km (140 mi) northwest of Kabul at an altitude of 2,500 meters (8,202 ft). Built in 507 CE, the larger in 554 CE,[1] the statues represented the classic blended style of Gandhara art.[2]
The main bodies were hewn directly from the sandstone cliffs, but details were modeled in mud mixed with straw, coated with stucco. This coating, practically all of which wore away long ago, was painted to enhance the expressions of the faces, hands and folds of the robes; the larger one was painted carmine red and the smaller one was painted multiple colors.[3]
The lower parts of the statues' arms were constructed from the same mud-straw mix while supported on wooden armatures. It is believed that the upper parts of their faces were made from great wooden masks or casts. Rows of holes that can be seen in photographs were spaces that held wooden pegs that stabilized the outer stucco.
They were dynamited and destroyed in March 2001 by the Taliban, on orders from leader Mullah Mohammed Omar,[4] after the Taliban government declared that they were idols.[5] International opinion strongly condemned the destruction of the Buddhas, which was viewed as an example of the intolerance of the Taliban. Japan and Switzerland, among others, have pledged support for the rebuilding of the statues.[6]
Photojournalist David Adams filmed the Buddhas prior to their destruction for an episode of Journeys to the Ends of the Earth, a travel series for the Discovery Channel.[7]
Taller Buddha in 1963 and in 2008 after destruction 
 The Great Mosque of Djenné is the largest mud brick or adobe building in the world and is considered by many architects to be the greatest achievement of the Sudano-Sahelian architectural style, with definite Islamic influences. The mosque is located in the city of Djenné, Mali, on the flood plain of the Bani River. The first mosque on the site was built around the 13th century, but the current structure dates from 1907. As well as being the centre of the community of Djenné, it is one of the most famous landmarks in Africa. Along with the "Old Towns of Djenné" it was designated a World Heritage Site by UNESCO in 1988.
The Djinguereber Mosque (Masjid) in Timbuktu is a famous learning center of Mali built in 1327, and cited as Djingareyber or Djingarey Ber in various languages. Its design is accredited to Abu Es Haq es Saheli who was paid 200 kg (40,000 mithqals) of gold by Musa I of Mali, emperor of the Mali Empire. According to Ibn Khaldun, one of the best known sources for 14th century Mali, says al-Sahili was given 12,000 mithkals of gold dust for his designing and building of the djinguereber inTimbuktu.
Except for a small part of the northern facade, which was reinforced in the 1960s in alhore (limestone blocks, also widely used in the rest of the town), and the minaret, also built in limestone and rendered with mud,[1] the Djingareyber Mosque is made entirely of earth plus organic materials such as fibre, straw and wood. It has three inner courts, two minarets and twenty-five rows of pillars aligned in an east-west direction and prayer space for 2,000 people.
Djinguereber is one of three madrassas composing the University of Sankore. It was inscribed on the list of UNESCO World Heritage Sites in 1988,[2] and in 1990 was considered to be in danger due to sand encroachment.[3] A four-year project towards the restoration and rehabilitation of the Mosque began in June 2006, and is being conducted and financed by the Aga Khan Trust for Culture.[4]
On the 26th February, 2010, during Mawlid (festival to mark the birth anniversary of Prophet Muhammad), a stampede at the mosque killed around 26 people and injured at least 55 others- mostly women and children.[5]
 2012 Islamist attacks
Further information: Islamist destruction of Timbuktu heritage sites 
In July 2012, Islamists of the Ansar Dine (Defenders of Faith) destroyed two tombs at the Djingareyber mosque.[6] Using "hoes, pick-axes and chisels, they hammered away at the two earthen tombs until they were completely destroyed".[6]
The fighters from Ansar Dine began their destruction of the city's cultural treasures on July 1, shortly after UNESCO placed them on a list of endangered World Heritage sites.[6] Declaring the ancient Muslim shrines "haram", or forbidden in Islam, Ansar Dine set about destroying seven of Timbuktu's 16 mausolea of ancient Muslim saints.[6]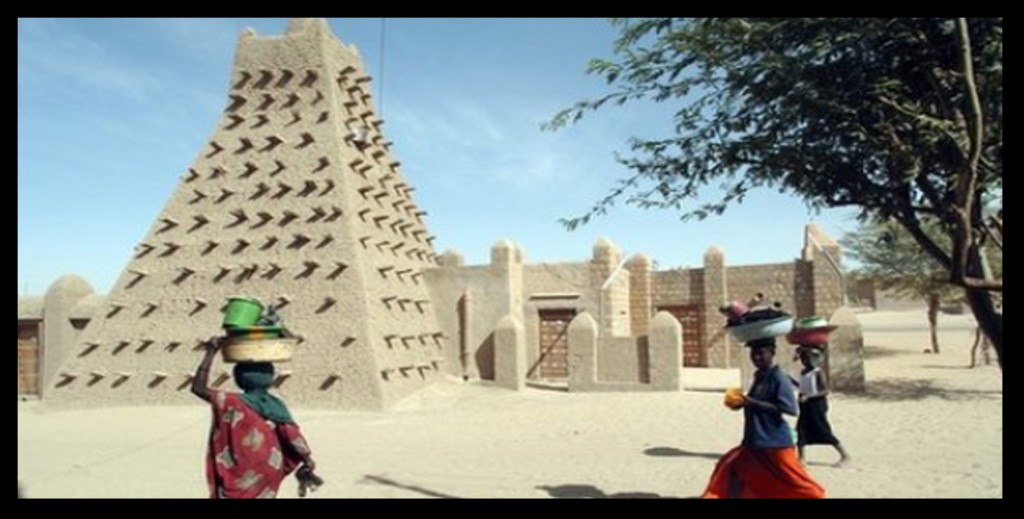 Tombs inTimbuktu's Djingareyber mosque 'destroyed'
The centuries-old Djingareyber mosque is made mainly of mud and wood
Treasures of Timbuktu
Timbuktuwas a centre of Islamic learning from the 13th to the 17th centuries
700,000 manuscripts survive in public libraries and private collections
Books on religion, law, literature and science
Letters between rulers, officials and merchants on issues such as taxes, trade, marriage and prostitution
Added to Unesco world heritage list in 1988 for its three mosques and 16 cemeteries and mausoleums
They played a major role in spreading Islam in West Africa; the oldest dates from 1329
Thanks to Wikipedia for the information above. This page was last modified on 25 October 2012 at 06:05. 
In This Conner With My Artwork I Will Live On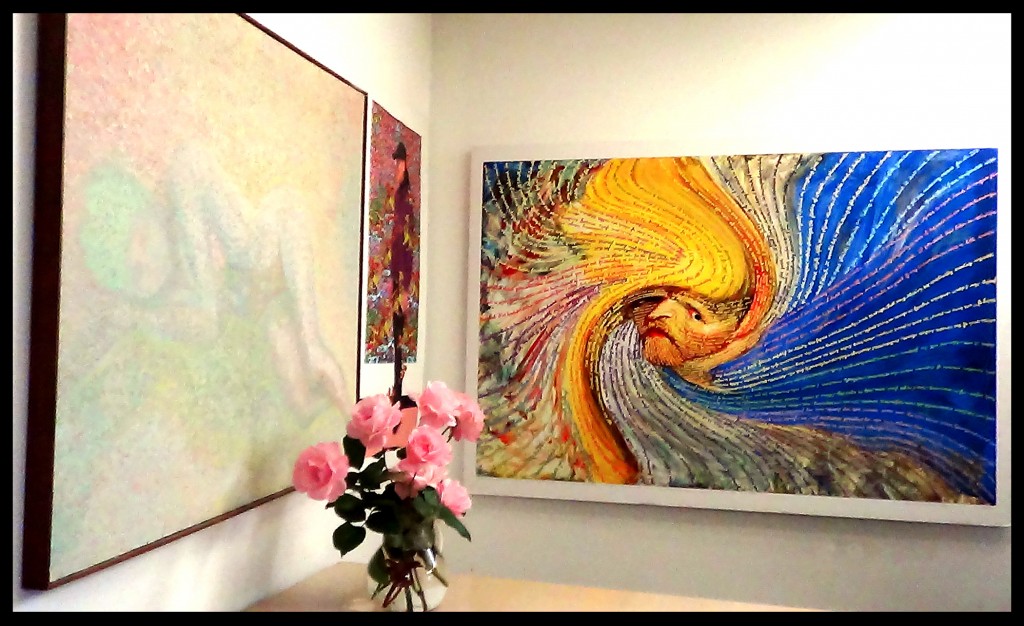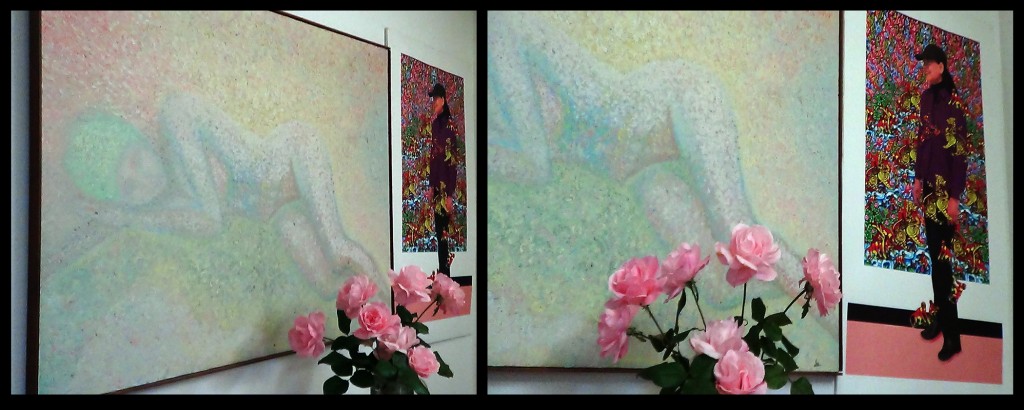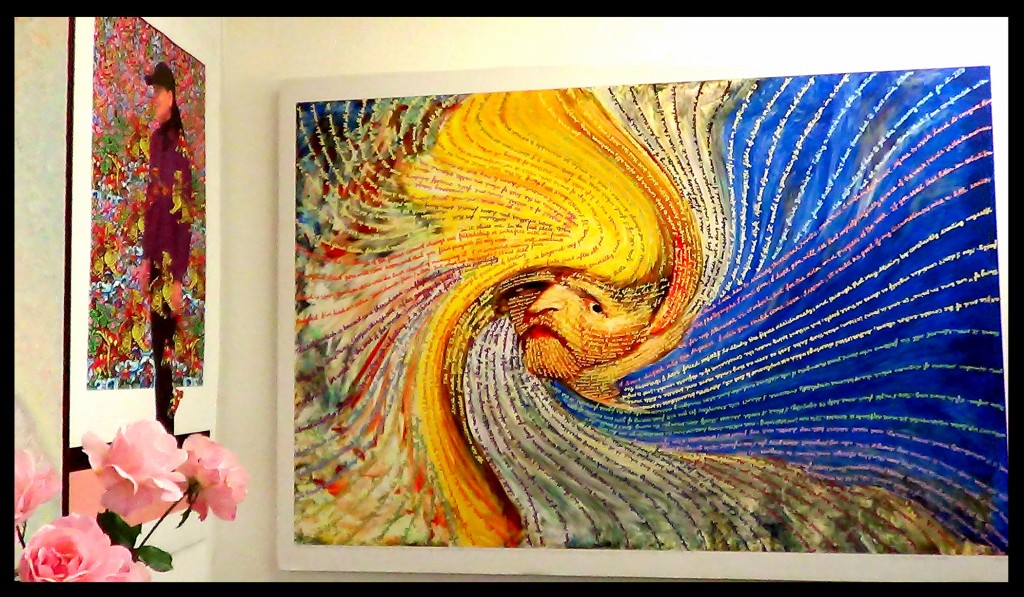 In This Conner With My Artwork I Will Live On
Looking at myself in my artwork
with my Sleeping Beauty
That I carefully composed in 1975
The other wall
 Poor suffering
Vincent van Gogh
Who suffers no more
 I passionately feel his pain
While I was painting each stroke
And wrote each word from his struggling life
Of letters to his brother Theo
I whole heartedly created in 2010
My beautiful pink roses from our garden
Sitting prettily between them
This is my life and this is my love
In this corner with my artwork
I will live on
Ing-On Vibulbhan-Watts, Friday, 26, 2012, 11:24 P.M.
Link to Chinatown, Park and Other Poem:
https://ingpeaceproject.com/ings-poems/chinatown-park-other-poems/