Peace comes to UMDNJ art gallery reception day
on Sunday, May 15, 2011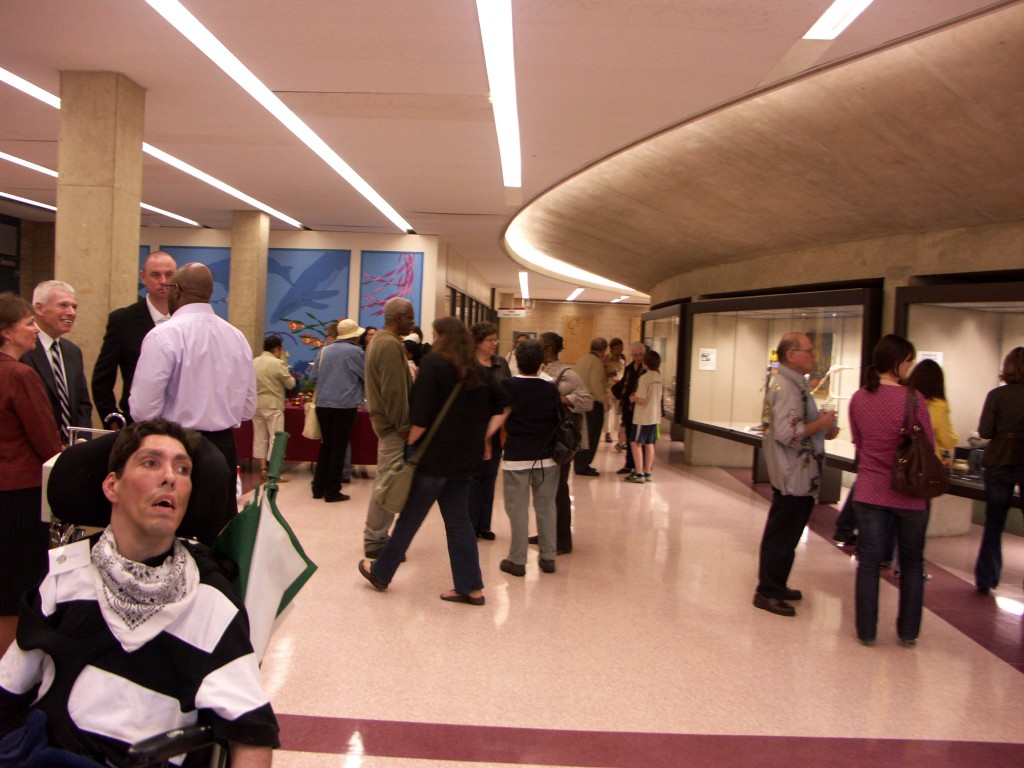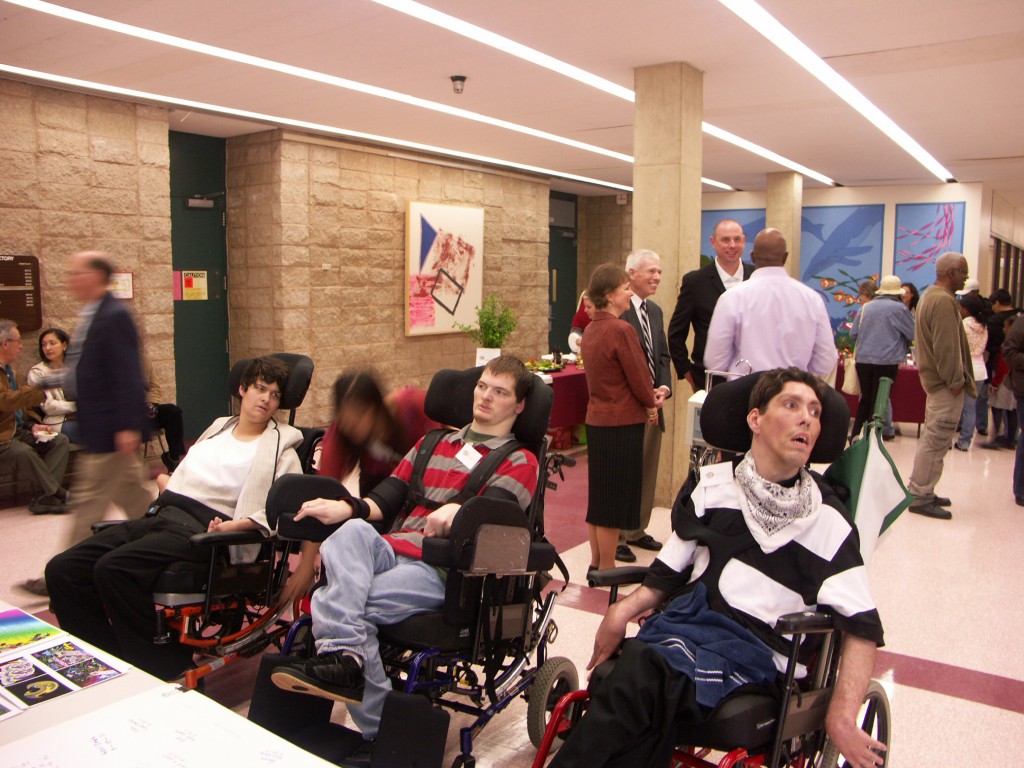 These are some of the artists who did very impressive artworks.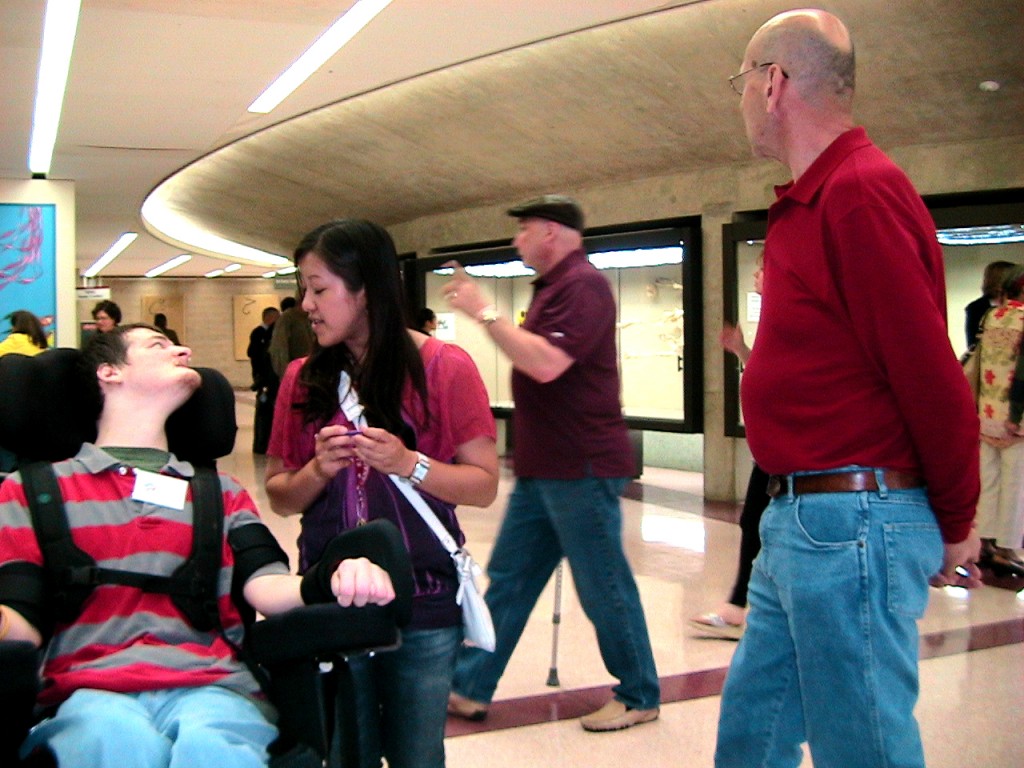 The assistant is asking one of the participants about what comments he wants to write on the Peace Project.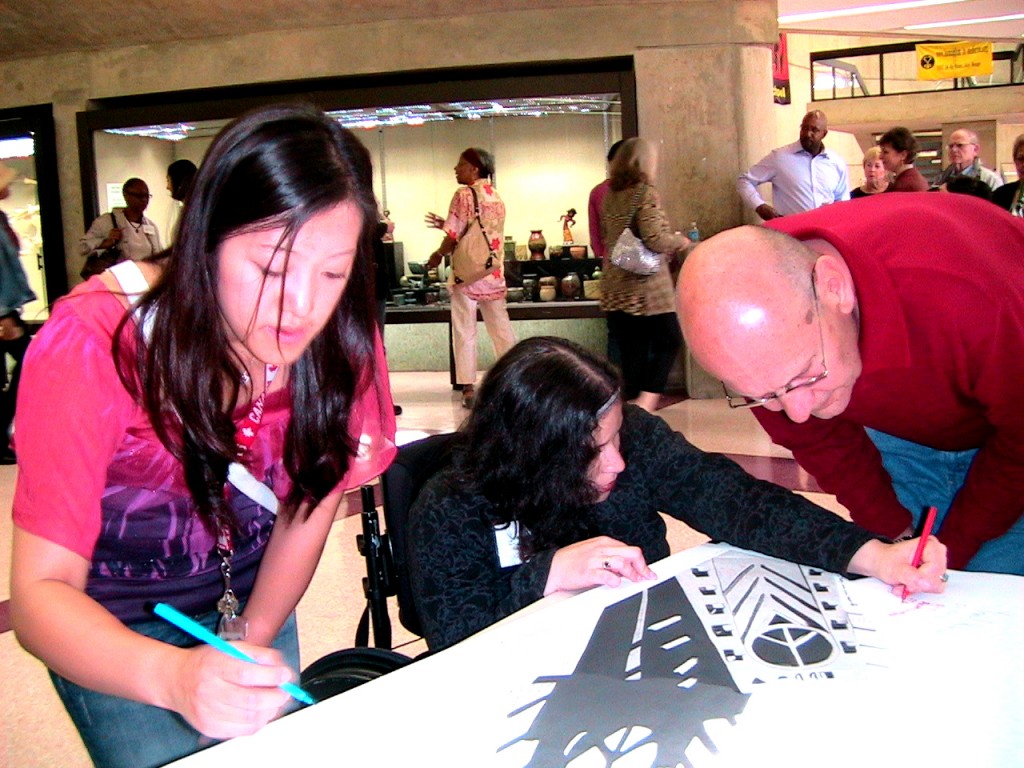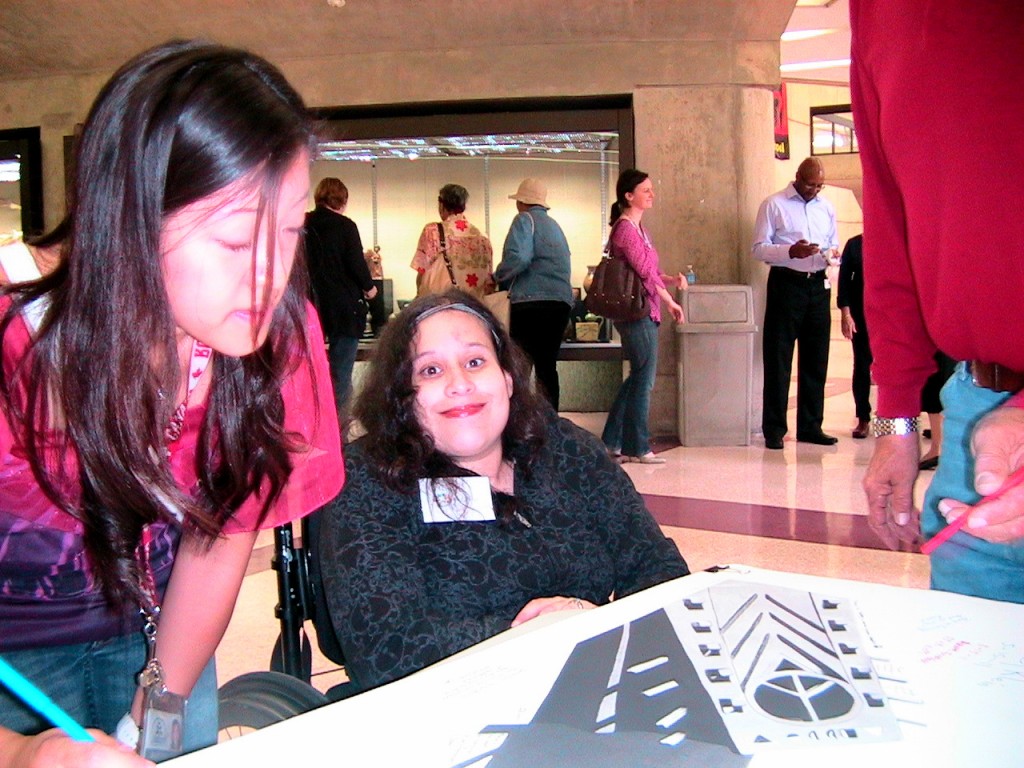 The young girl is very happy to express her comments about Peace.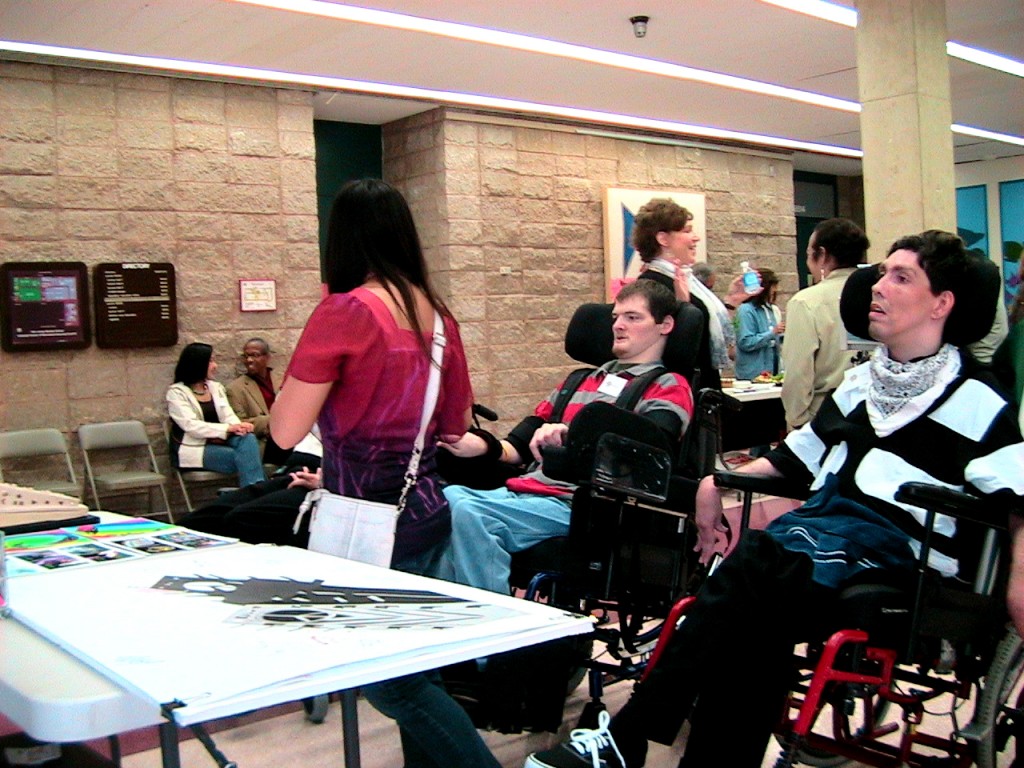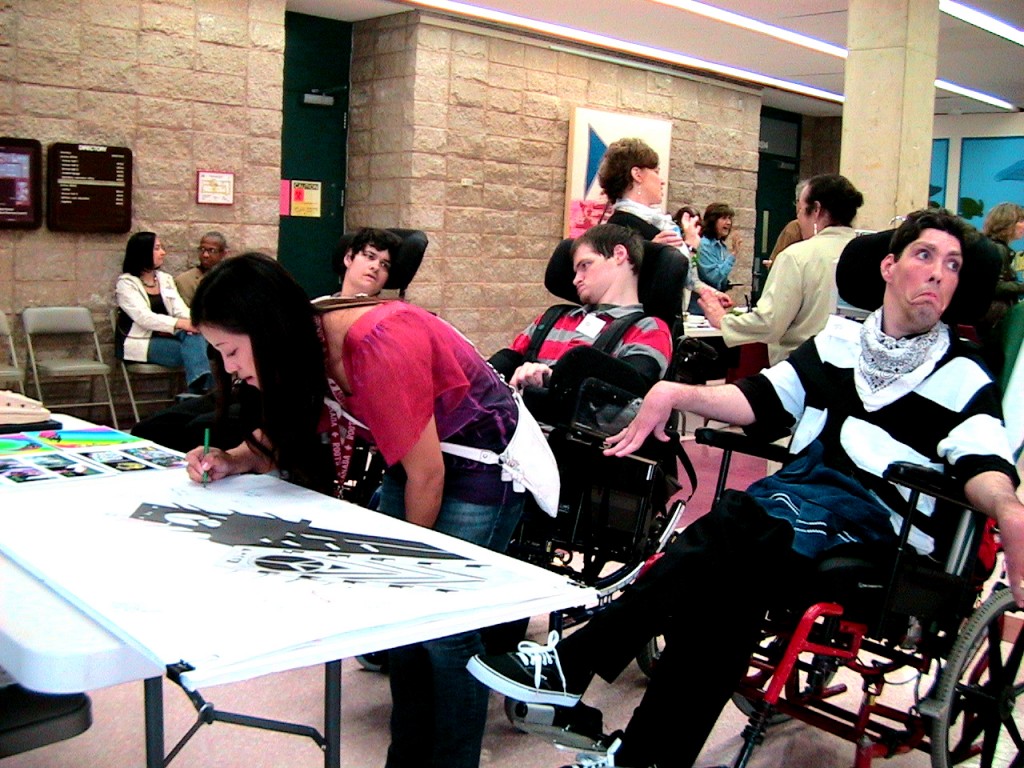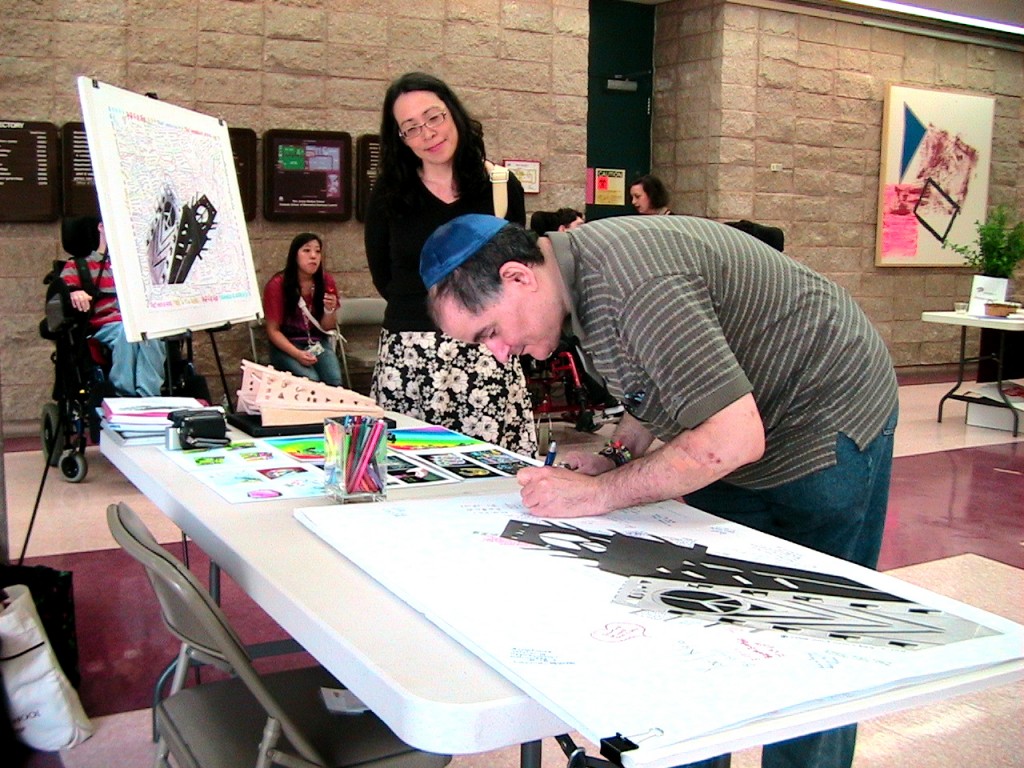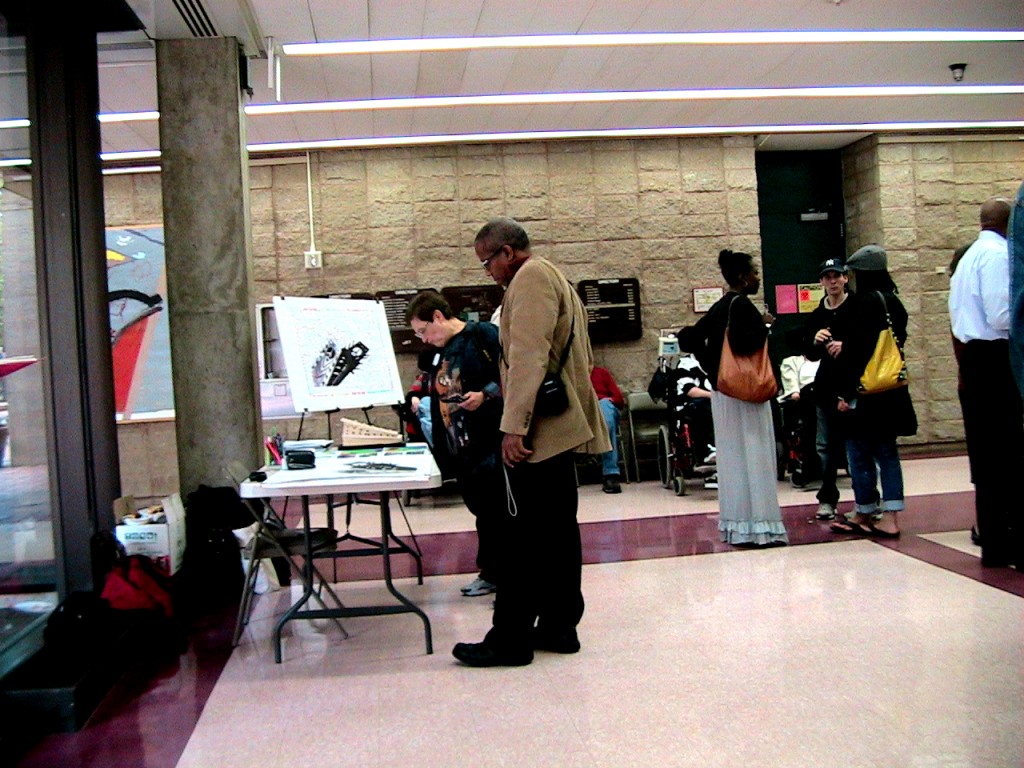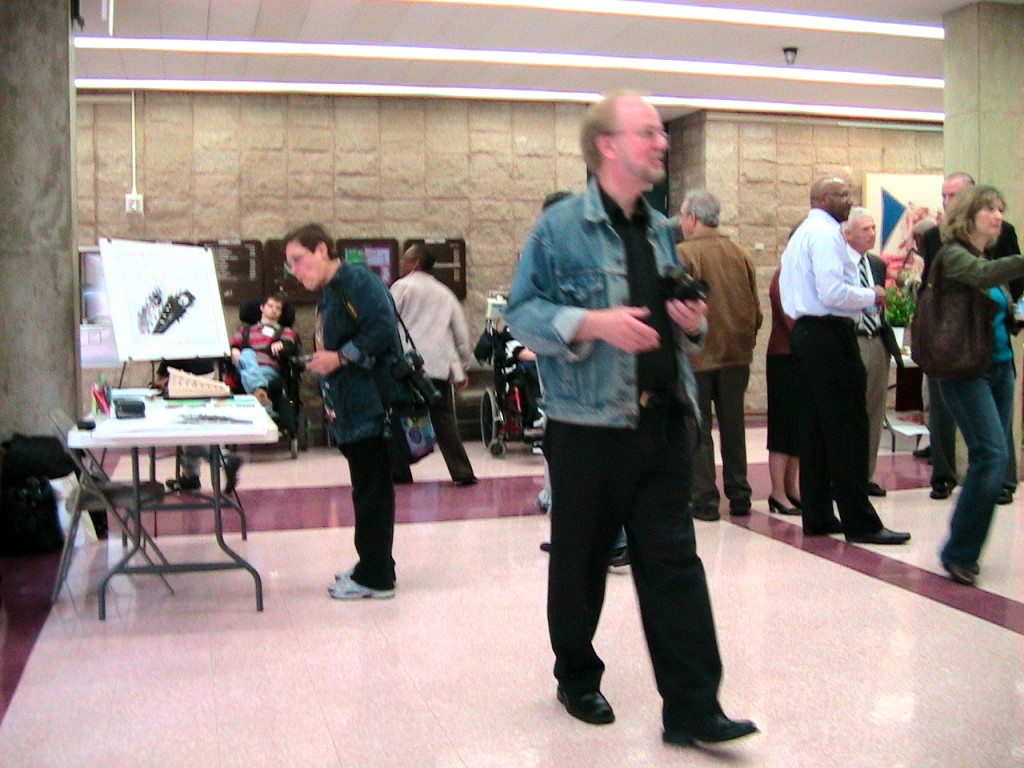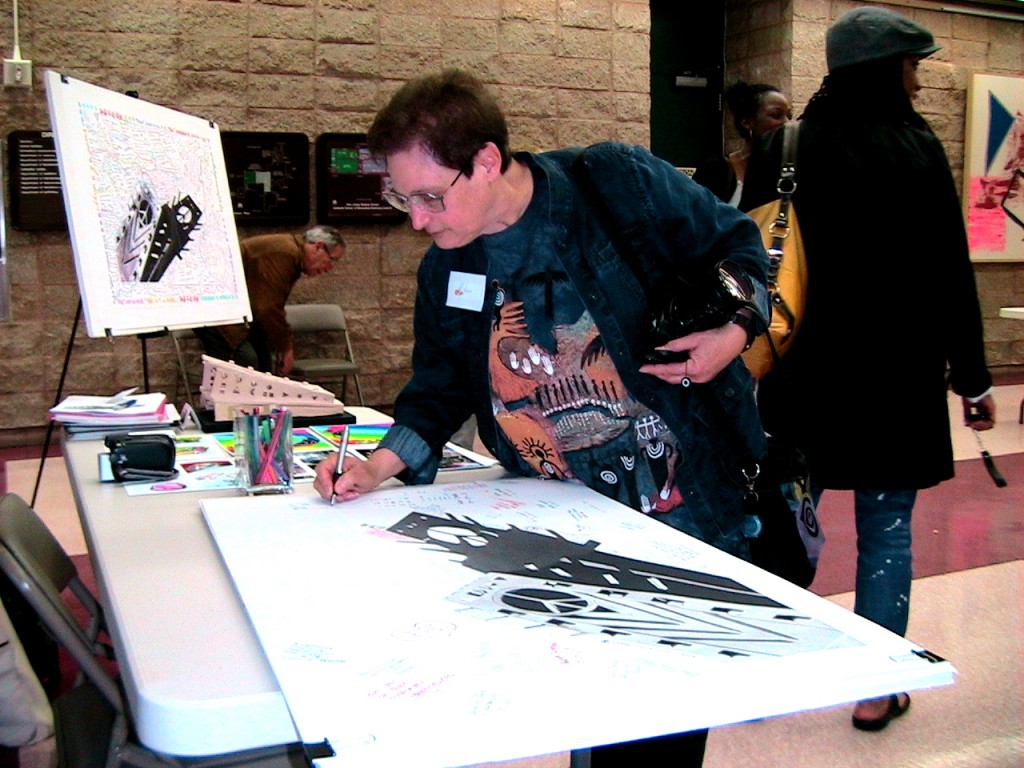 Irene, John's pottery student, joins in to give her views on Peace.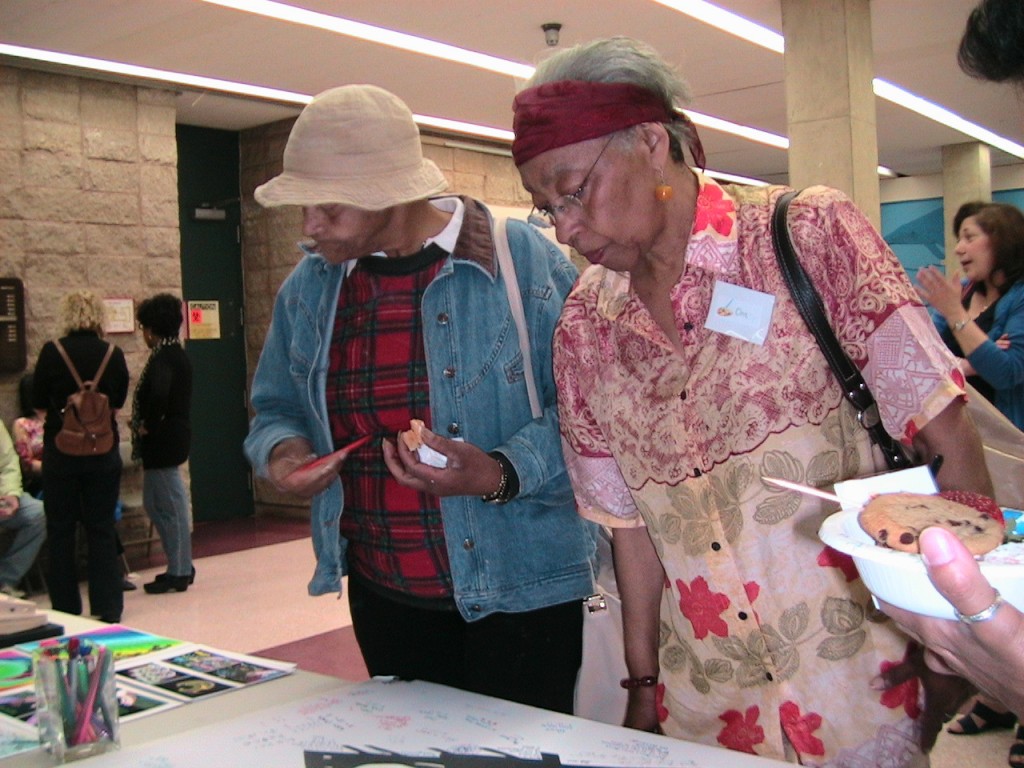 Ora and her sister are interested in the Peace Project.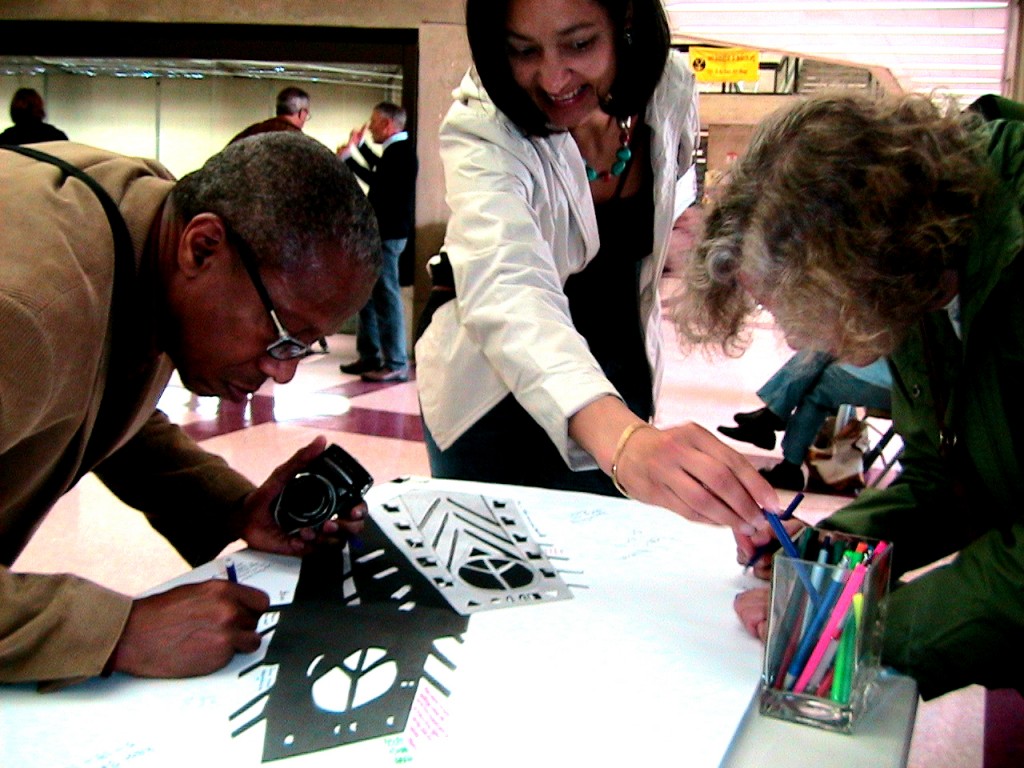 Lucia and her husband are interested in participating in Peace Project.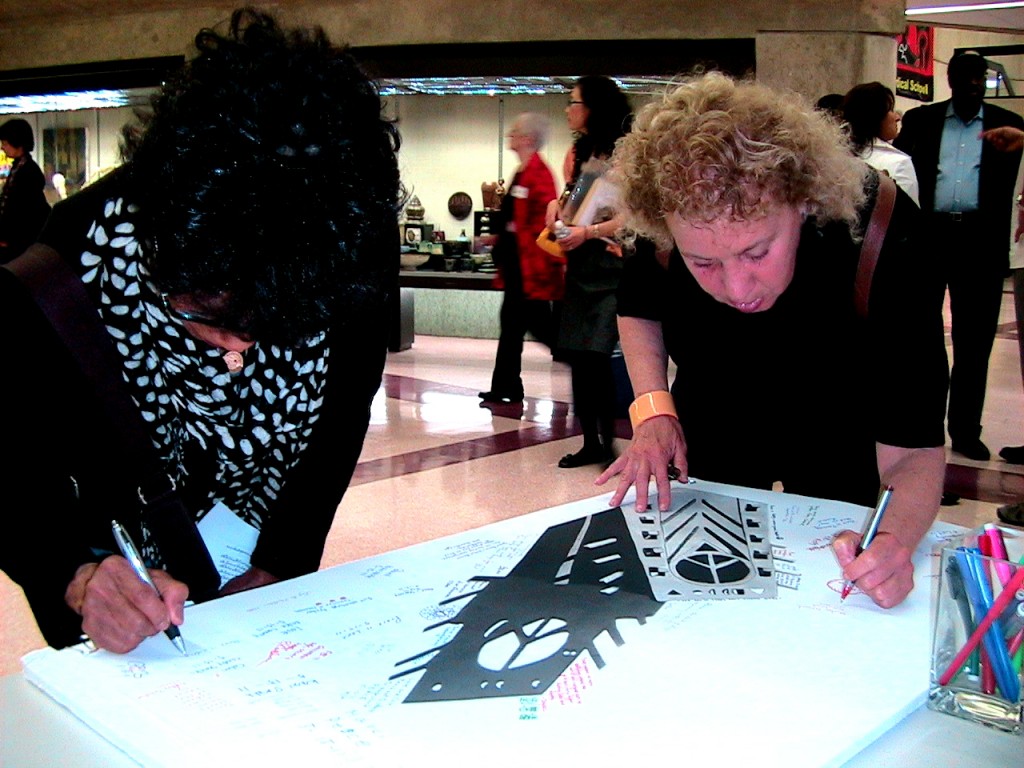 Chelsea and her mother, Laurie enjoy reading the Peace comments.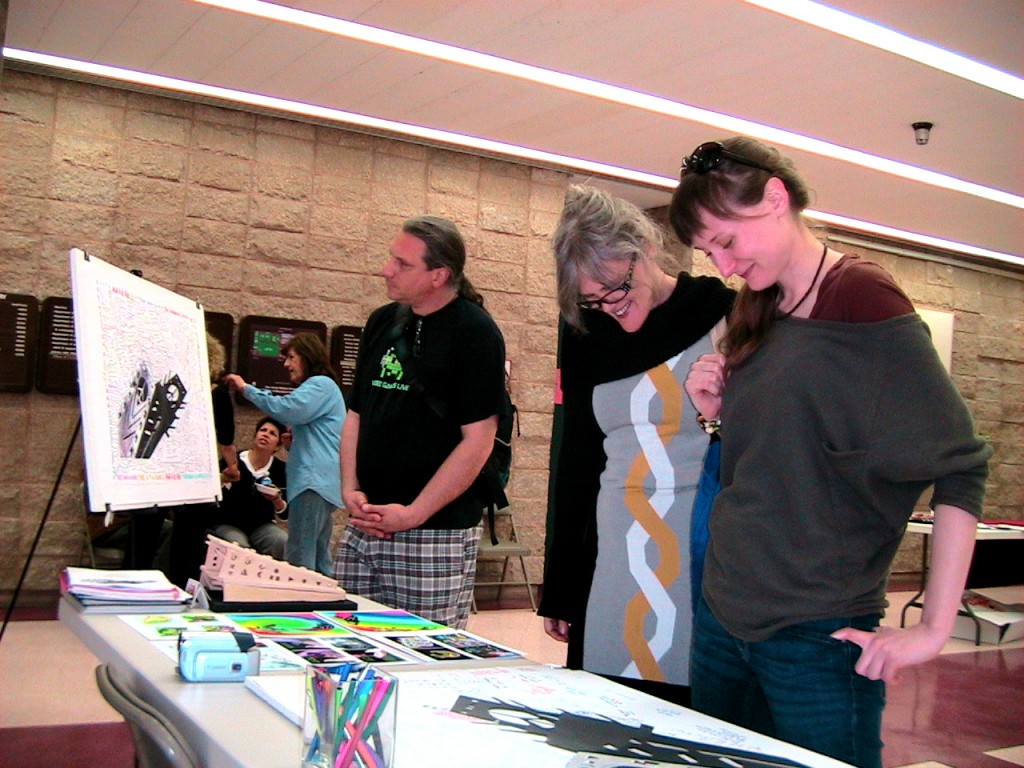 Paul is examing the Lincoln School students comments on the finished Peace artwork.
Two of Ing-On Vibulbhan-Watts Peace artworks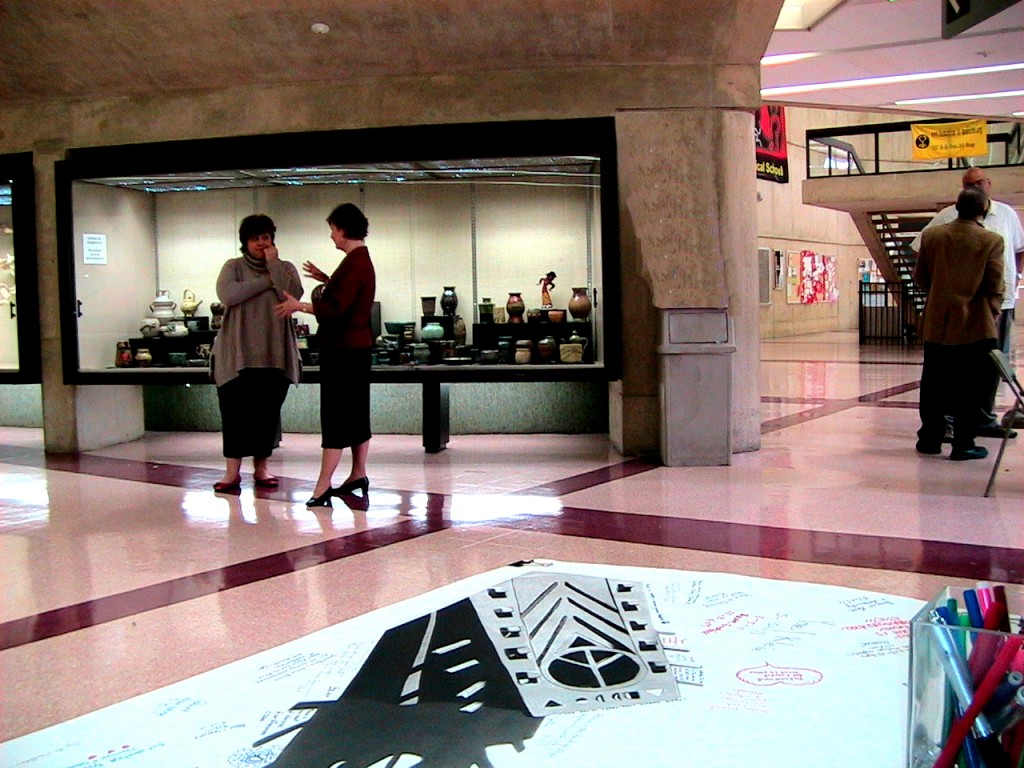 Thanks to Noreen Gomez, the art director of UMDNJ art gallery for allowing me to set up the table presenting my Peace Project to the people who came to the opening reception of the art exhibition. 
My Peace Project was quite successful.  A lot of people came to my table to view my peace artwork and enthusiastically expressed themselves on the question of, "What does Peace mean to you?"   When we turn on the television or radio we usually hear mostly bad news, wars or people killing each other or natural disaster of some kind.  All this bad news bombards us and sometimes it makes our heads spin with headaches.  Some people told me that "I never think about what Peace means to me."  Then they would say "Let me think about it I'll be back."  Almost hundred percent of those people never come back to write comments.  By hearing the word Peace, or by thinking about what Peace means to us, we give ourselves Peace at that moment.  Life is always too busy.  If we could give ourselves a peaceful thought only a minute a day we may become happier people.  So I hope we will talk more about Peace to give ourselves peace of mind. 
Finally the reception was very successful. Thanks to the UMDNJ institution and Noreen Gomez for the gathering on this happy occasion.  By doing so we created a Peaceful atmosphere with each other in this short period of time to be remembered.
Ing-On Vibulbhan-Watts     Sunday, June 12, 2011
Link to Peace Comes to 5th Annual Arts Music Fair Elwood Park Page:
https://ingpeaceproject.com/peace-project-participations/peace-project-participation-peace-comes-to-5th-annual-arts-music-fair-elwood-park/