International Street Art Part 14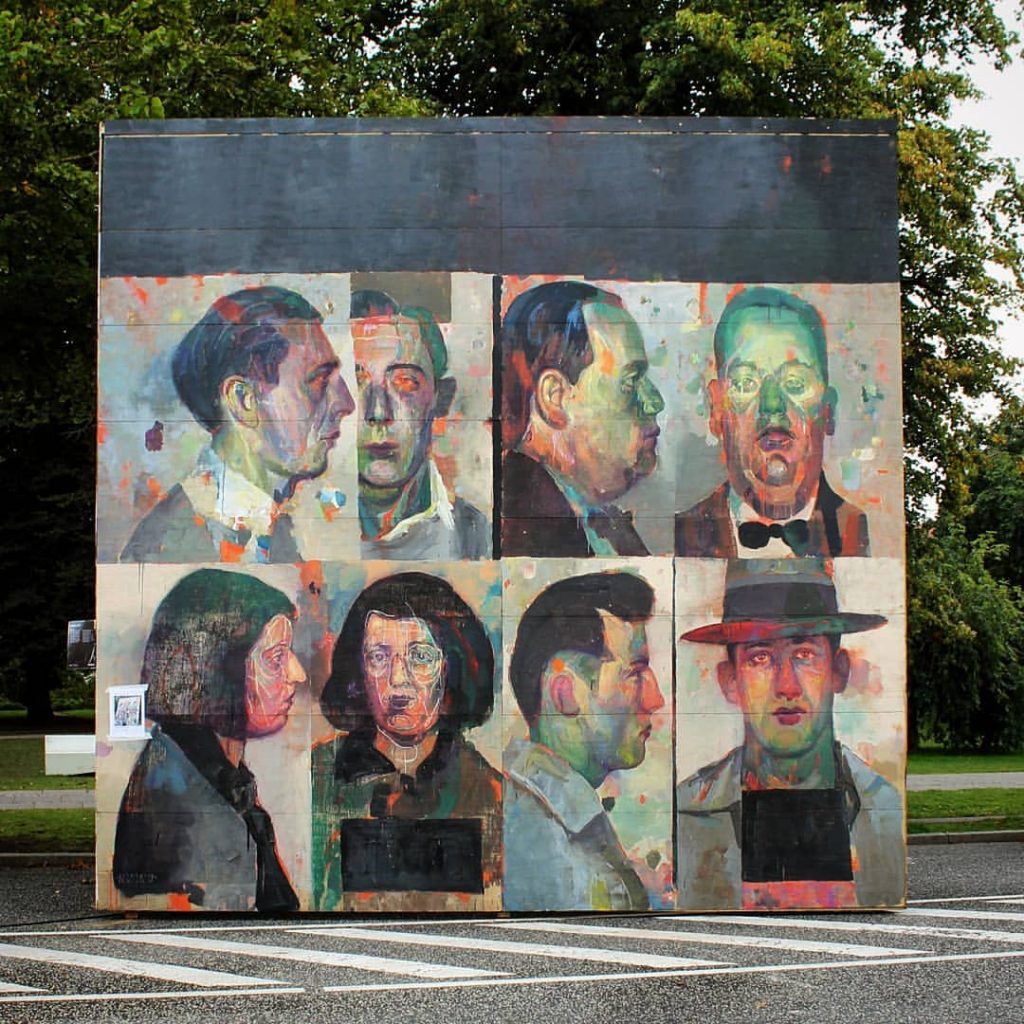 I discovered the Russian street art scene a few years ago, when some murals by P183 were becoming popular on social network sites More recently I met Zmogk in Vitry sur Seine while he was busy painting an amazing mural for a small urban art event.
I have also had the pleasure of interviewing both Yulia Vanifatieva and Julia Volchkova, two up-and-coming Russian street artists. They impressed me with their creativity and originality which was so different to anything I had seen before.
Russia is currently one of the most creative urban art hotspots in Europe. It is such a shame that so little is known about many of these artists outside of Russia. I have therefore decided to publish a list of the most interesting and creative artists. I Hope it will help you discover and fall in love with their art, follow their social networks and promote their work around the world. They deserve it!
Pavel P183
Pavel or Paul (P183) was born in Moscow in 1983 and died aged 29 on 1 April 2013. P183 is probably the best known Russian street artist and has been dubbed as the 'Russian Banksy' by the British press. This artist was one of the creators of the street art movement in Europe and his untimely death was a major loss to the urban art scene.
RIP P183 you wrote some amazing letters on the wall of Street Art and graffiti history. True art lovers will never forget you.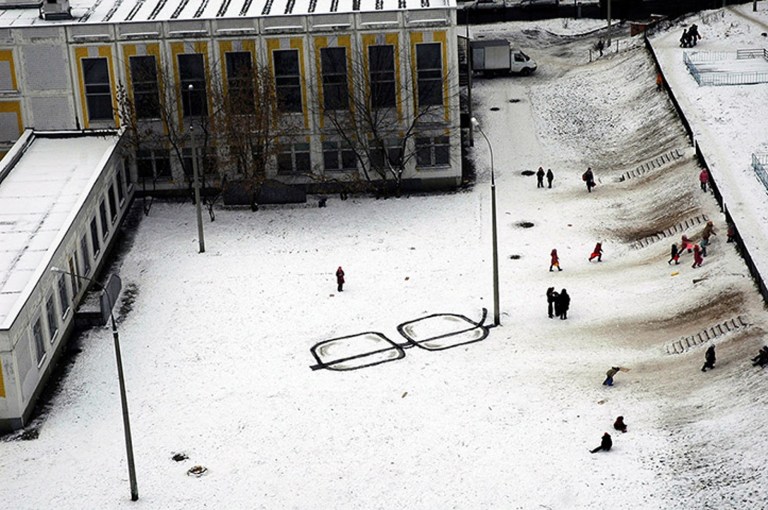 street art in Russia by P183
Anatoly AKUE aka AKUE1
Anatoly Akue (AKUE1), started his artistic path with graffiti and street art in the late 1990's. For the last 5 years he has concentrated on his studio work, searching for ways to combine abstract painting with influences of Buddhist philosophy and symbolism.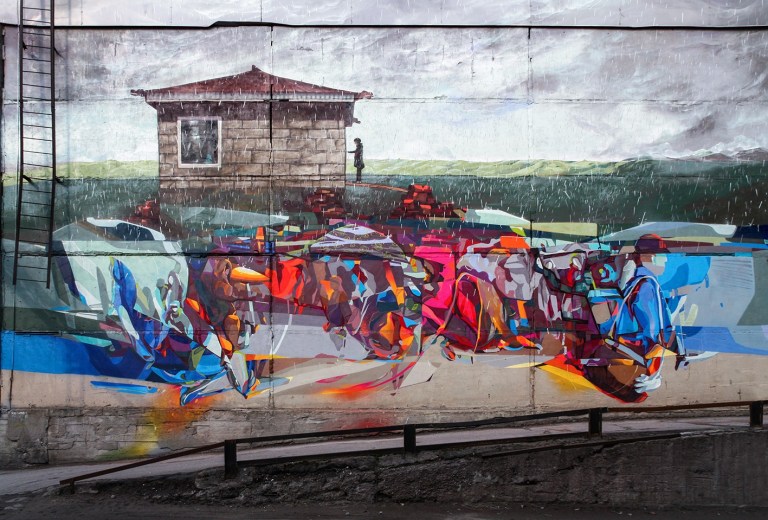 Akue1
Marat "Morik Danilyan
Marat 'Morik' Danilyan is a street artist, graphic designer and illustrator from Russia. He went to art school but then went on to complete degrees in philology and economics from the Novosibirsk State University. With the rise of the Internet in the late 90's, Morik developed a passion for graffiti through Hip-hop culture. He started to develop spray-painting skills and a love for experimenting with letter forms.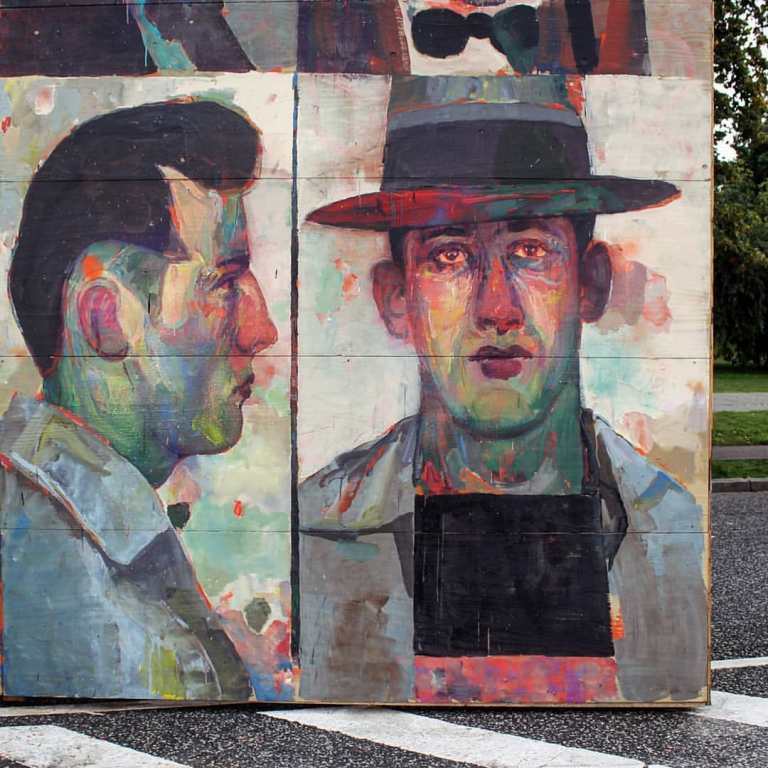 Morik
Andrey "Aber" Berger
Andrey Berger was born in Siberia in 1986 but is now based in Moscow. In 1999, he discovered street art through hip-hop culture. Andrey explores his ideas through a multitude of media: from performance, sculpture, mural painting, graffiti and installation to painting and graphics.
Instagram – Website – Facebook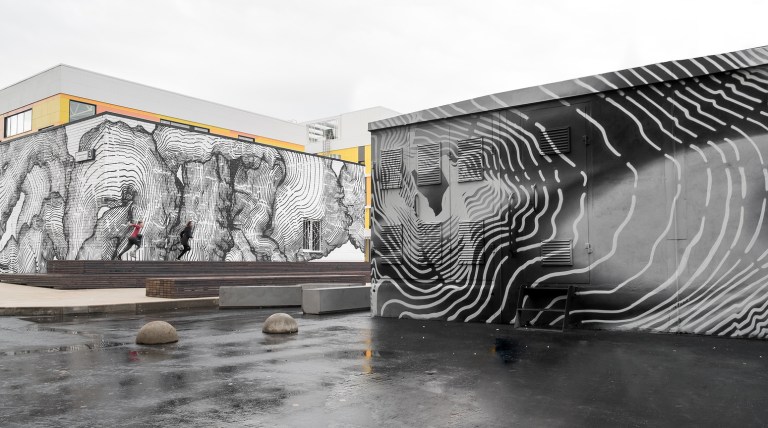 Aber
Misha Most
Misha is an artist and graffiti writer from Moscow, who began to paint in 1997, at the dawn of the Russian street art movement. He started his artistic career with his first show in 2006.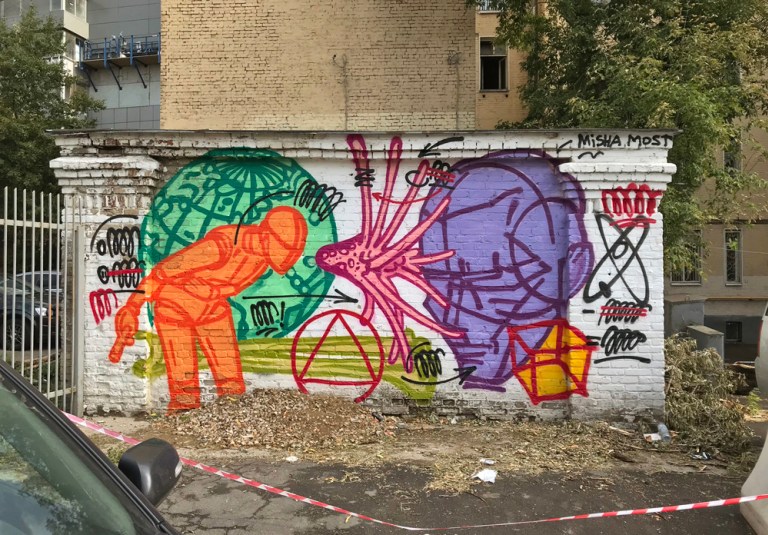 Misha Most
Kirill KTO
Kirill Lebedev (Kto) is something of a cult figure within Moscow's street art subculture, contributing immensely not only through his diverse work as an artist, but also as one of the few theorists and curators of street art.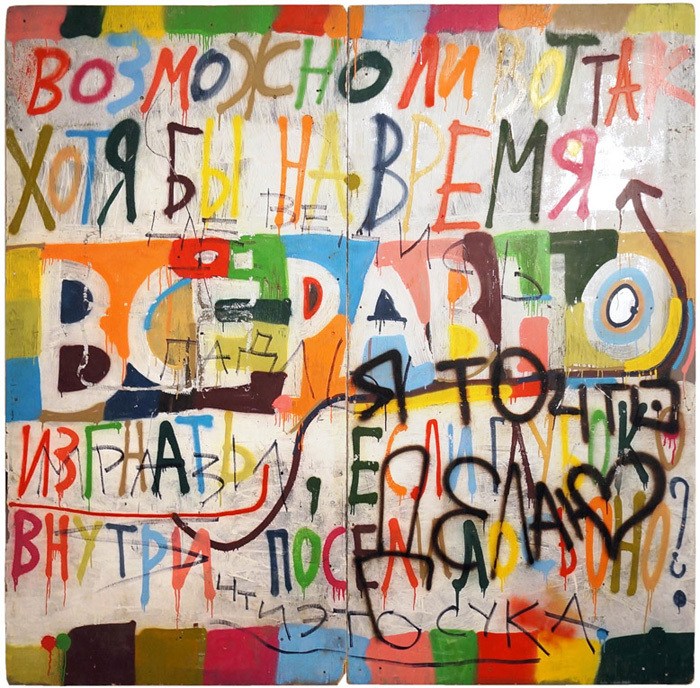 KTO
Petro
Piotr Gerasimenko (Petro) was born in Zhukovsky in 1984 and is a member of the crew called Aesthetics. He's been painting on walls for more than a decade and, while developing his style, has gone through many different stages to become one of the most prominent and respected artists on the Russian graffiti scene.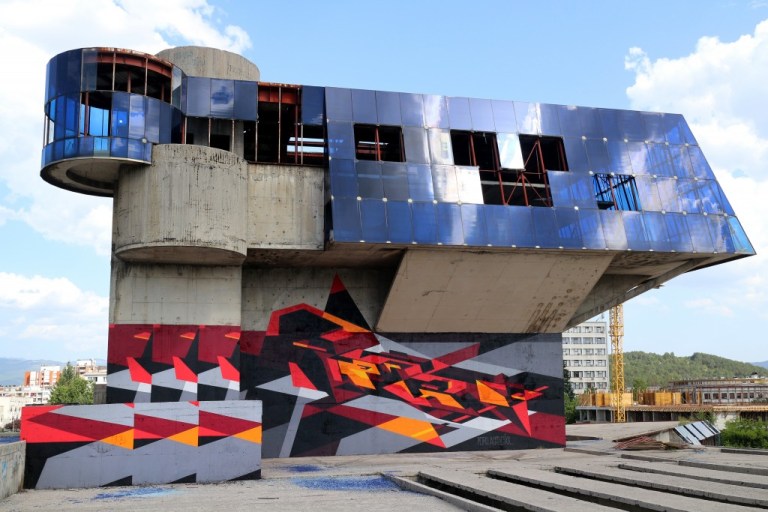 Petro
Pasha Wais
Pasha Wais is based between HK and Russia. He is known for being artistically adventurous. His signature designs comprise three dimensional writing and geometric graphics, while his works are distinctively styled with complex compositions and colour arrangements.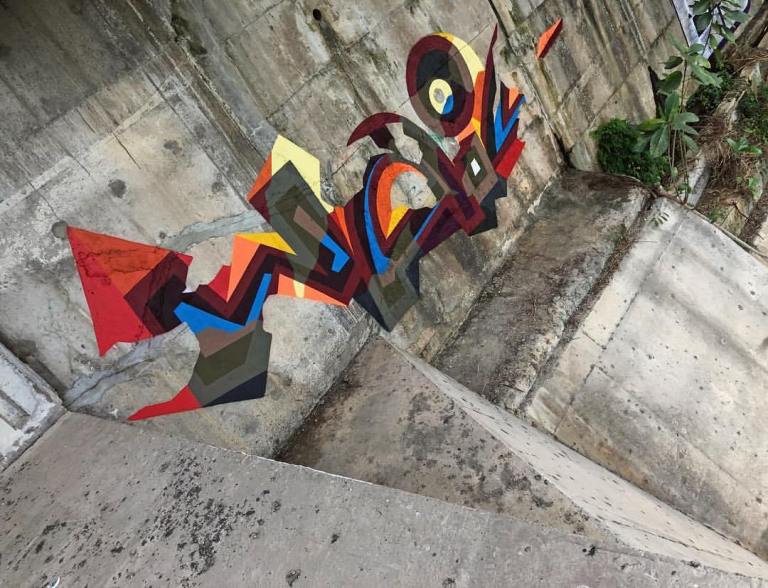 Pasha Wais
Dmitri Aske is a versatile artist from Moscow. He started his artistic career in 2000 as a graffiti writer and later moved on to graphic design, typography, illustration, murals and contemporary art.
Instagram – Website – Facebook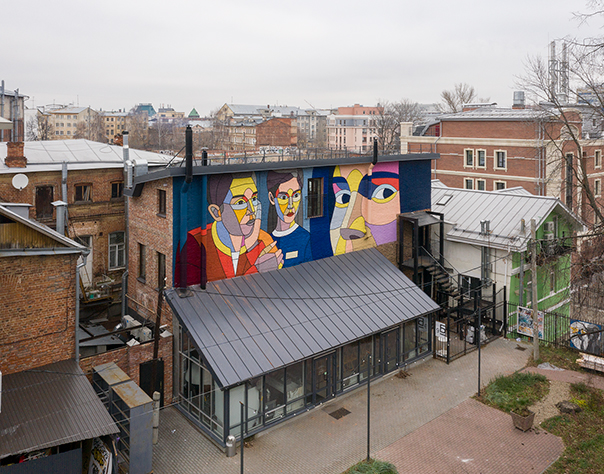 Dmitry Aske
Alexey Luka
Alexey Luka was born in 1983. He graduated from Moscow Architectural Institute in 2006 and lives and works in Moscow.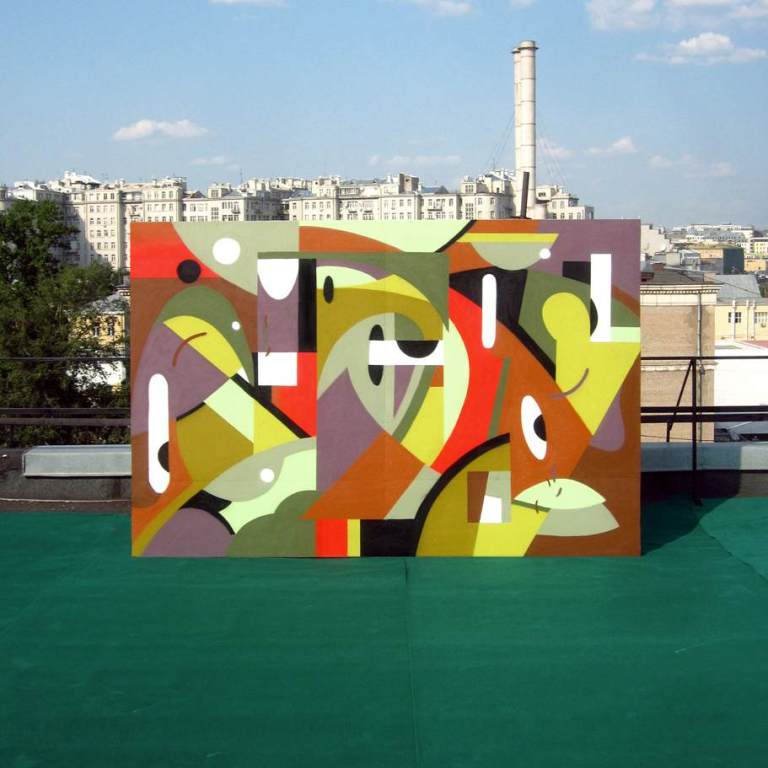 Alexey Luka
Evgeniy Muluk
Evgeniy Muluk was born in Astrakhan but now lives and works in St. Petersburg. He has been actively engaged in creative work since 2005.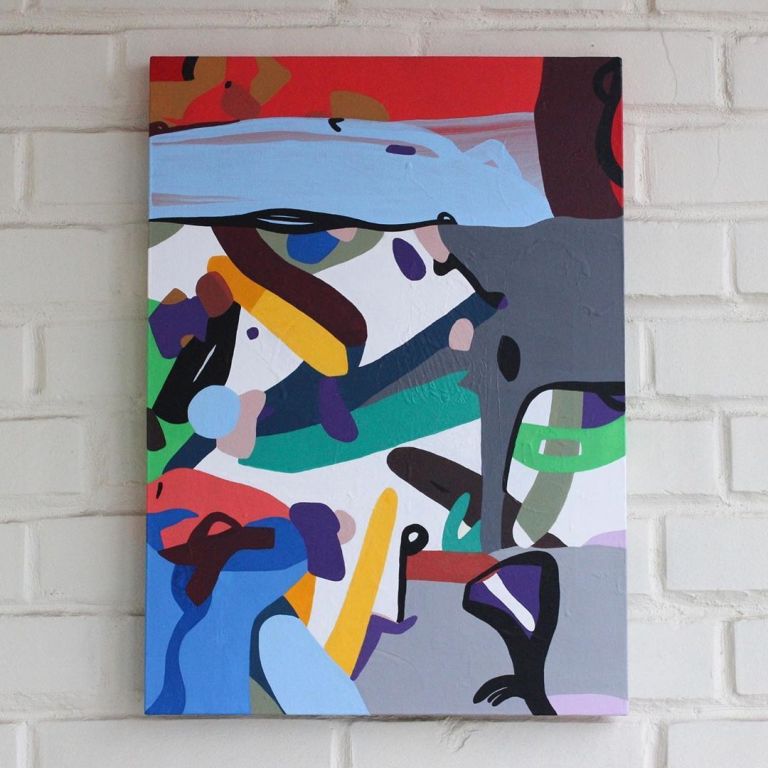 Evgeniy Muluk
Zoom
Zoom mostly depicts characters from popular movies and TV series on the Moscow streets. He calls his work "street art without vandalism".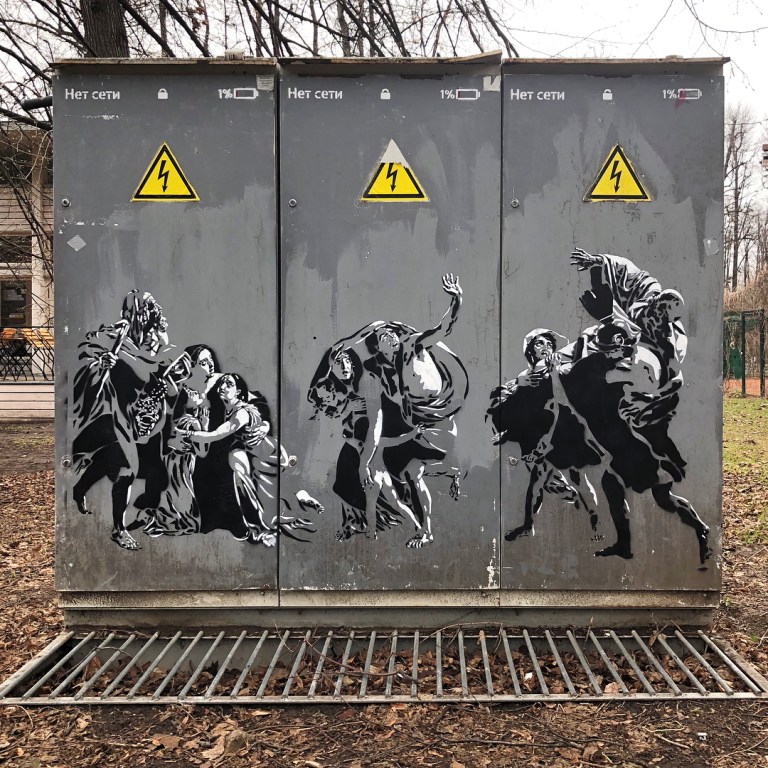 Zoom
Kostya August
Kostya August was born in 1986 in Moscow and currently lives and works between Asia and Russia. He is a contemporary artist who works in his own unique style to differentiate himself from others.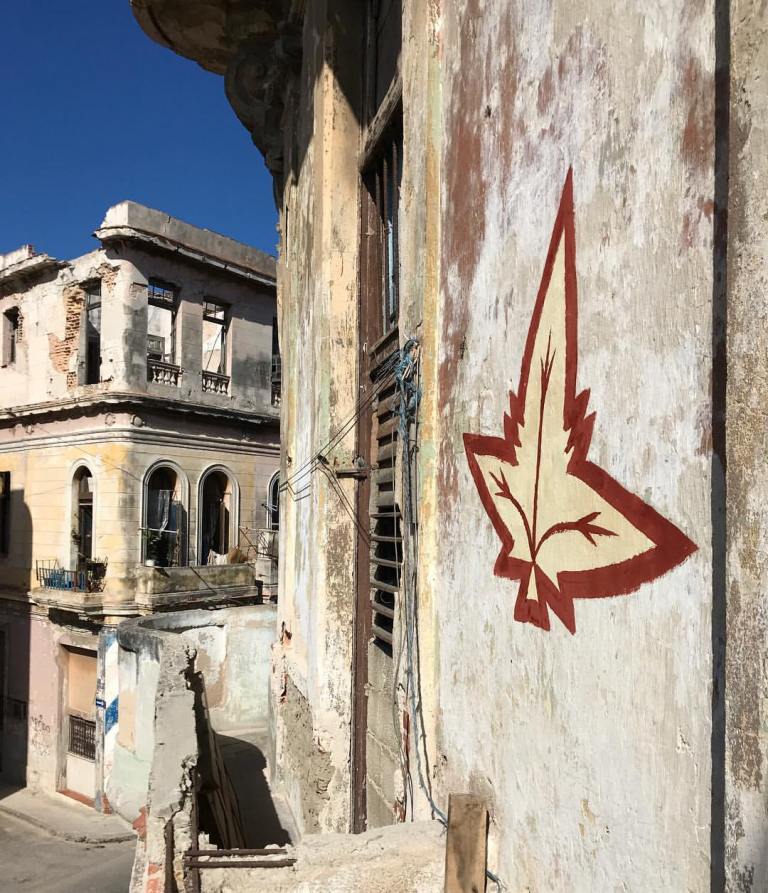 Kostya August
VITALY TSARENKOV aka SY
Vitaly Tsarenkov (SY) was born in 1987 and lives and works in St. Petersburg. With a background in street art, he focuses on creating large-scale paintings, murals, and sculptures.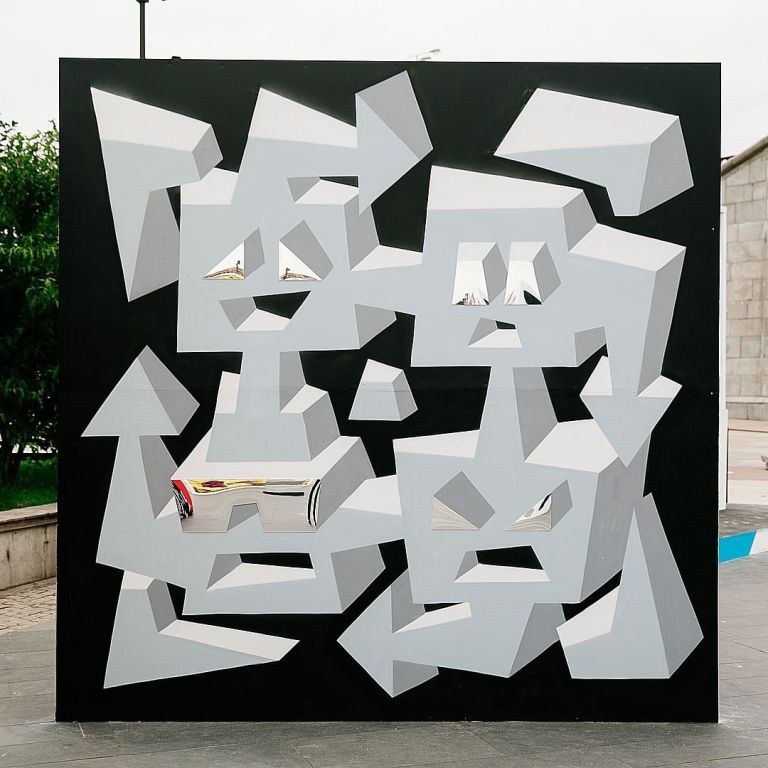 SY
Max "Max13" Toropov
"Thirteen" Max lives in Ivanovo. He draws not only on the walls but in also produces T-shirts with graphics and other mercandise. Fractured long faces are his Identification feature.
MAX13
Mednoy
Mednoy is a graffiti and street-art artist from Moscow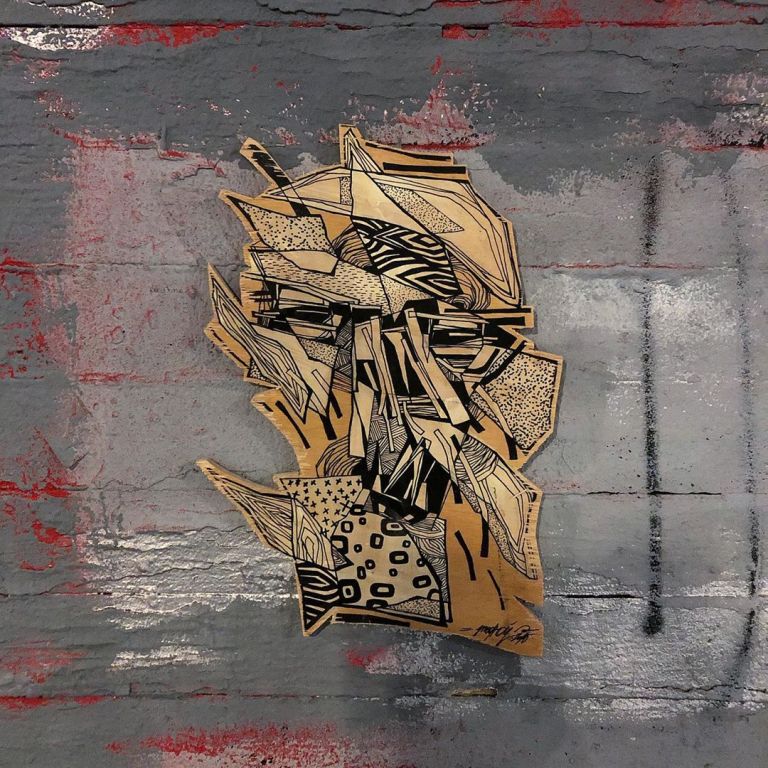 Mednoy
Ivan Ninety
Ivan Ninety was born in Protvino. He was initially interested in street art and gradually developed his interest in large-format painting, collage, sculpture or photography, grew.
In his works, a mix of geometric abstraction and figurative realism can be seen. The technique he uses most often is collage.
Ivan Ninety
Nikita Nomerz
Nikita Nomerz lives in Nizhny Novgorod. The Media started getting excited about this young artist, after seeing just two of his murals in 2011.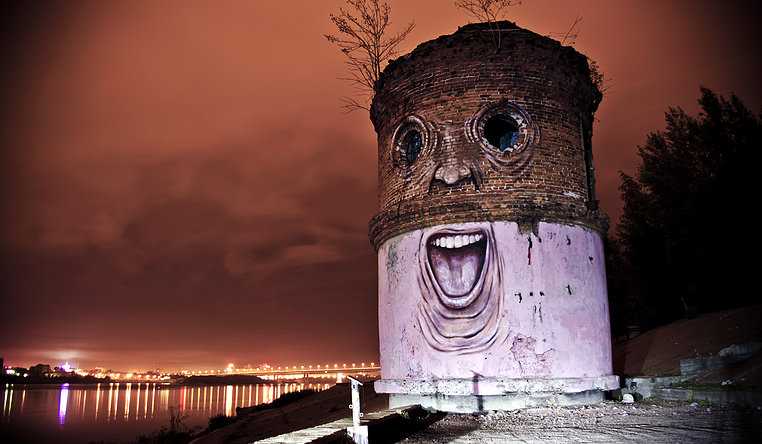 Nikita Nomerz
Yulia Vanifatieva
Yulia Vanifatieva (Hoolya) is a Russian street artist, known for the tag #Pink Power
Read StreetArt360 article: "Yulia Pink Power"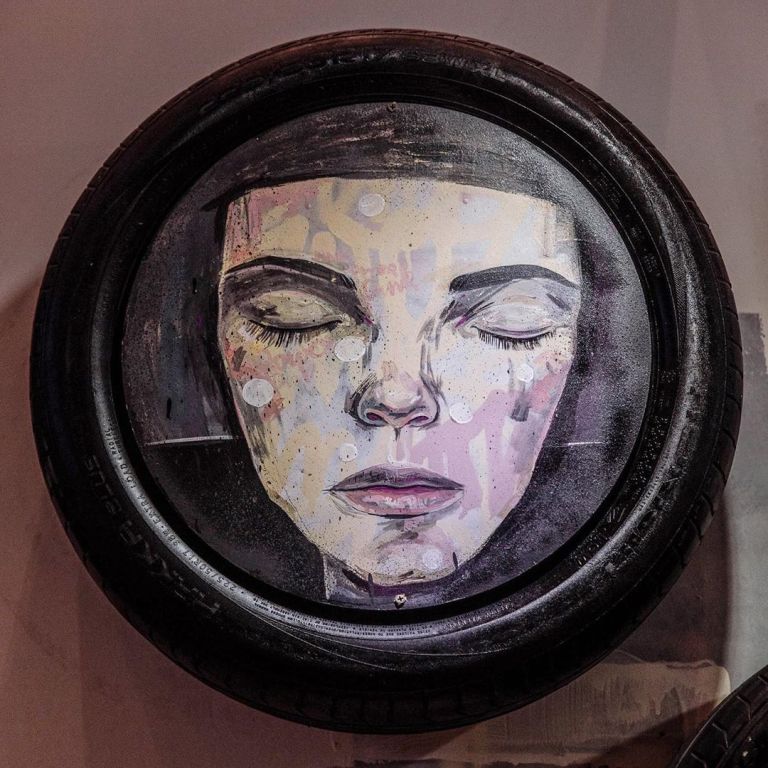 Yulia Vanifatieva
Sergey Akramov
Sergey is a Russian graffiti artist from Ekaterinburg, who specialises in abstract lettering. He paints complex murals showcasing many techniques. He loves to paint vegetation combined with abstract lettering and typography.
Instagram – Behance – Facebook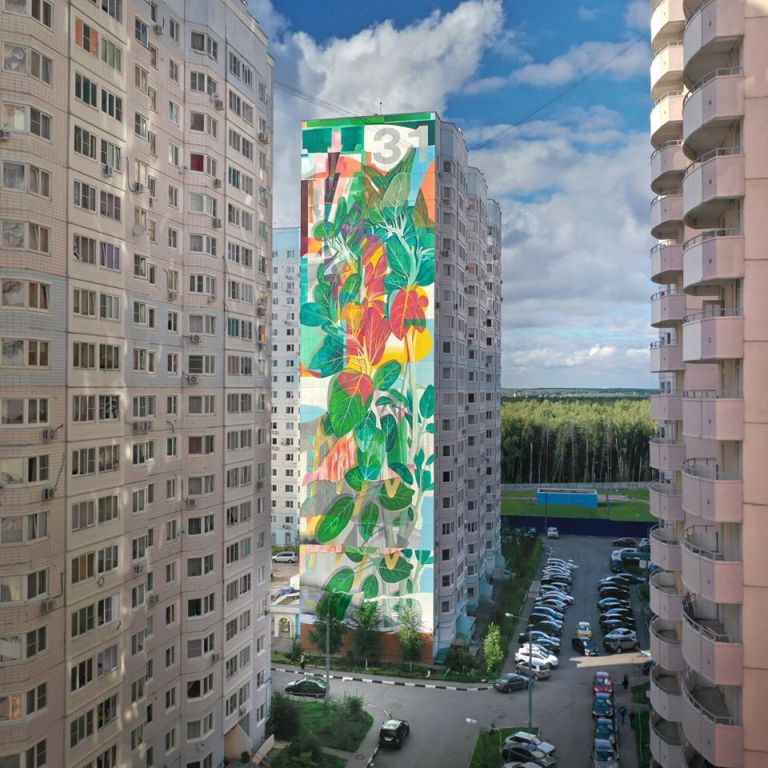 Sergey Akramov
Vova Nootk
Vova Nootk started out as a graffiti writer 20 years ago and has now developed his work into large scale murals.
Facebook – Instagram – Website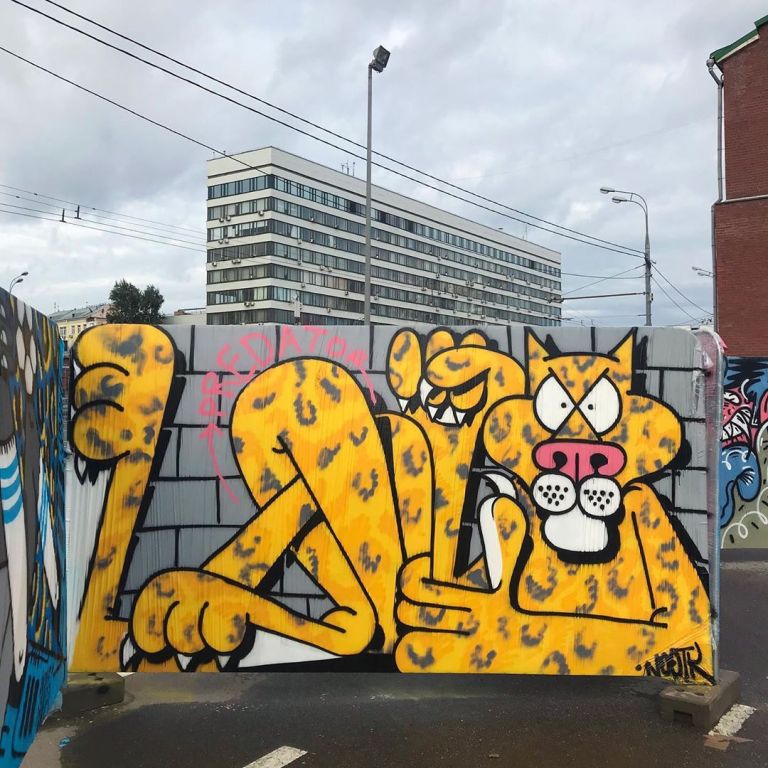 Vova Nootk
Vitae Viazi
Vitae Viazi are a street art crew (art-collective) from Moscow. The name "Vitae Viazi" comes from the Latin word "vitae" ("of life") and "viazi," which is the name of a special ornamental Cyrillic (old slavonic) script. This decorative script was their initial source of inspiration. The name of the crew should be written with characters of two keyboard layouts "VITAE ????" but it is too tricky to google, so they choose – "Vitae Viazi".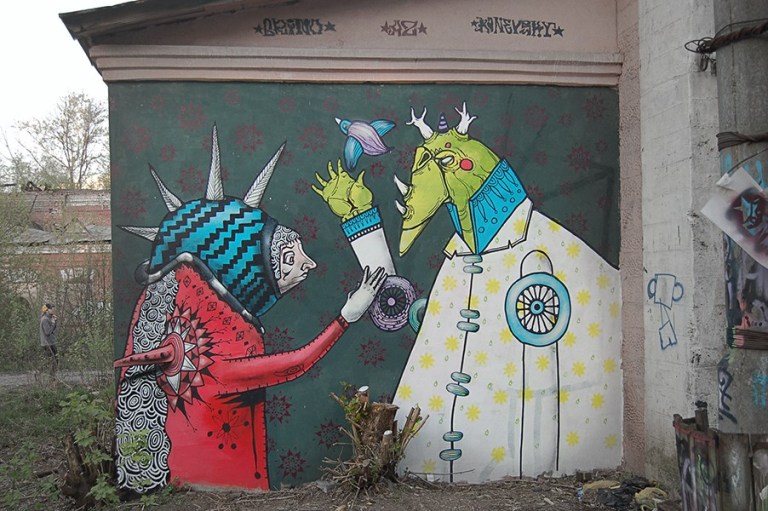 Vitae Viazi
Antonialev
Antonia Lev is a street artist , illustrator and graphic designer from Moscow.
She has been creating urban murals for 2 years. Her art is inspired by feminism, digital vector graphic aesthetics, comic books and the art of Henri Matisse.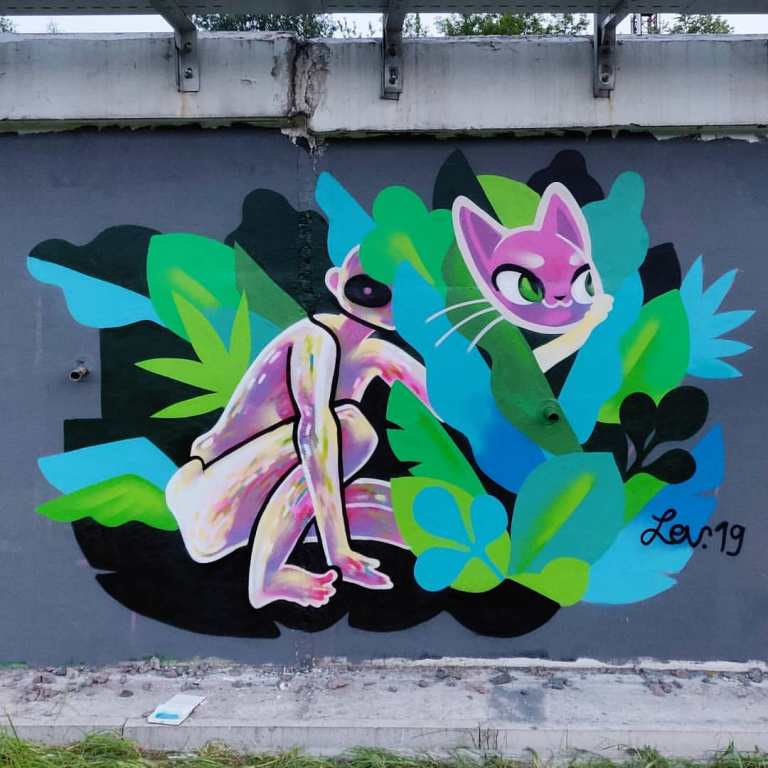 Antonialev
Pavel Rtue
Pavel Rtue is a street artist from Sevastopol. He started about 20 years ago with typical graffiti fonts, which gradually developed into his recognizable style. His work combines abstract and figurative images.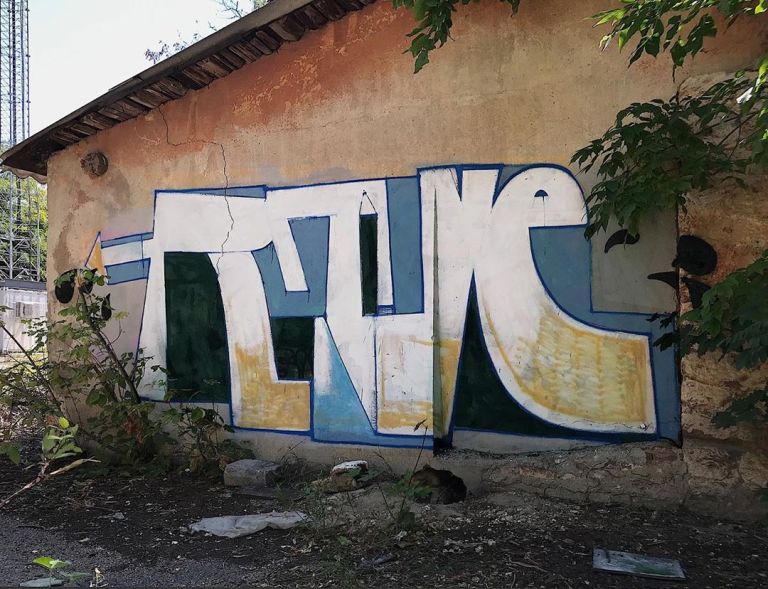 Pavel Rtue
Kostya Zmogk
Zmogk is a graffiti and street artist who was born in Moscow in 1979. Zmogk's style is unforgettable – the forms created are phenomenal. In 1997, his graffiti career started to develop secondary to his love of hip-hop culture. During this time the graffiti scene was just arriving to Russia and Zmogk became one of the first graffiti writers in Moscow.
Instagram – Website – Facebook
Read also the interview I had with Zmogk – "Interview with Zmogk street artist from Russia "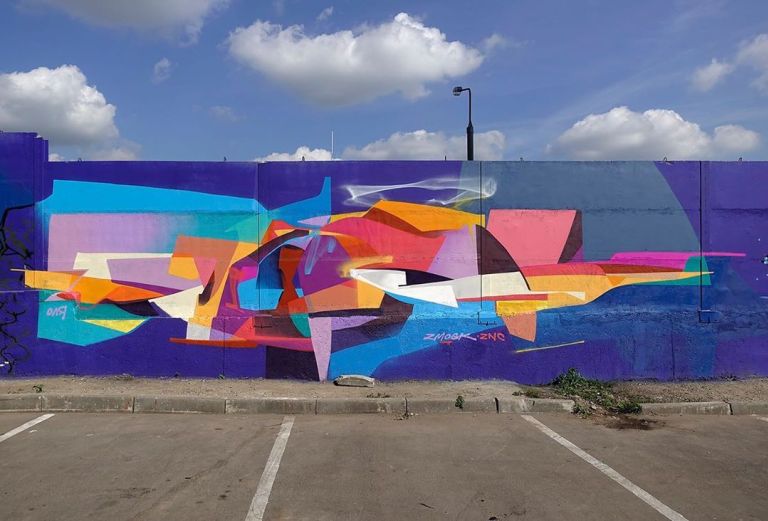 Kostya Zmogk
Julia Volchkova
Discover Julia Volchkova's artwork in the article I published a few month ago: "Artist of the week: Julia Volchkova"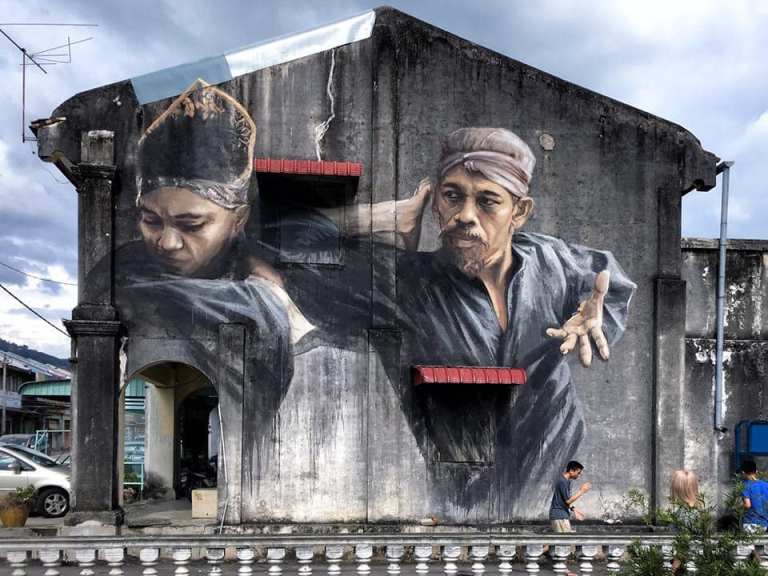 Julia Volchkova
Iney
Moscow-born artist Iney (meaning 'frost' in English) is considered to be one of the most creative female street artists in the Russian Federation.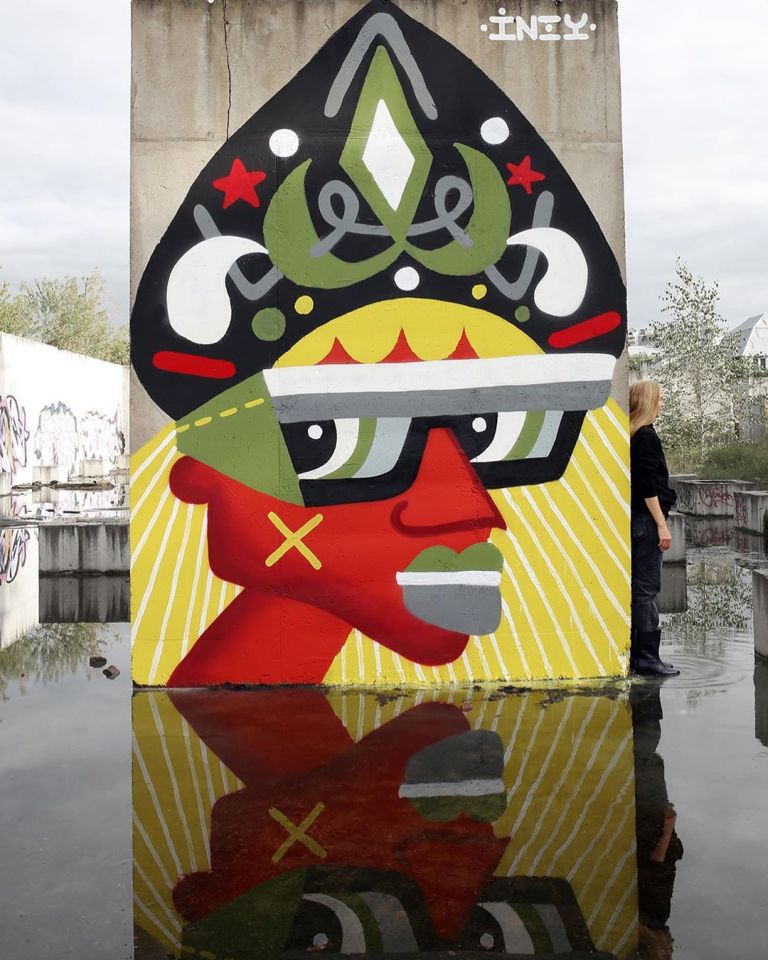 Iney
MalenkieLydi
Ivan Simonov. Artist from Russia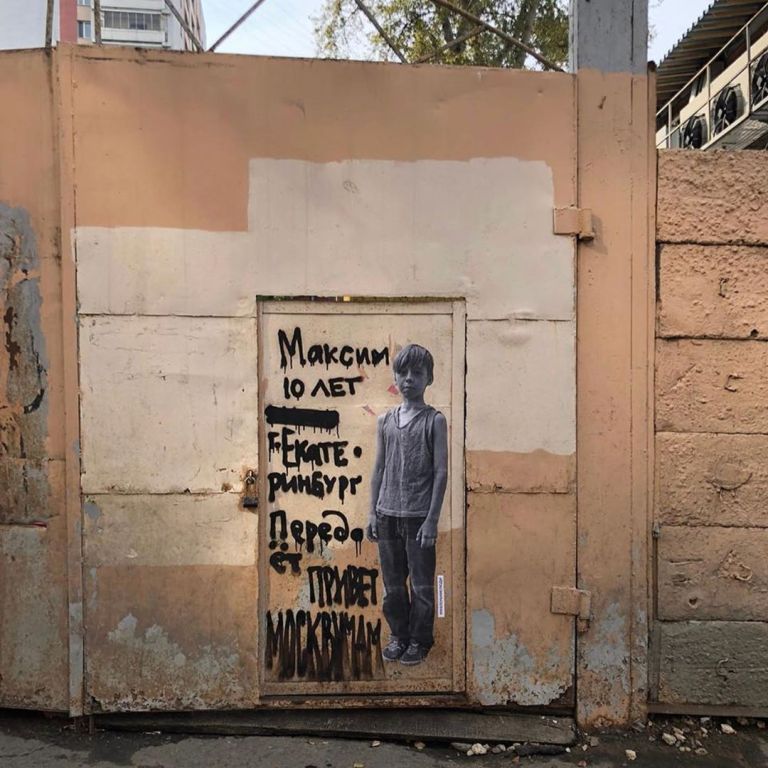 MalenkieLydi
Ilya Slak
Urban artist from Russia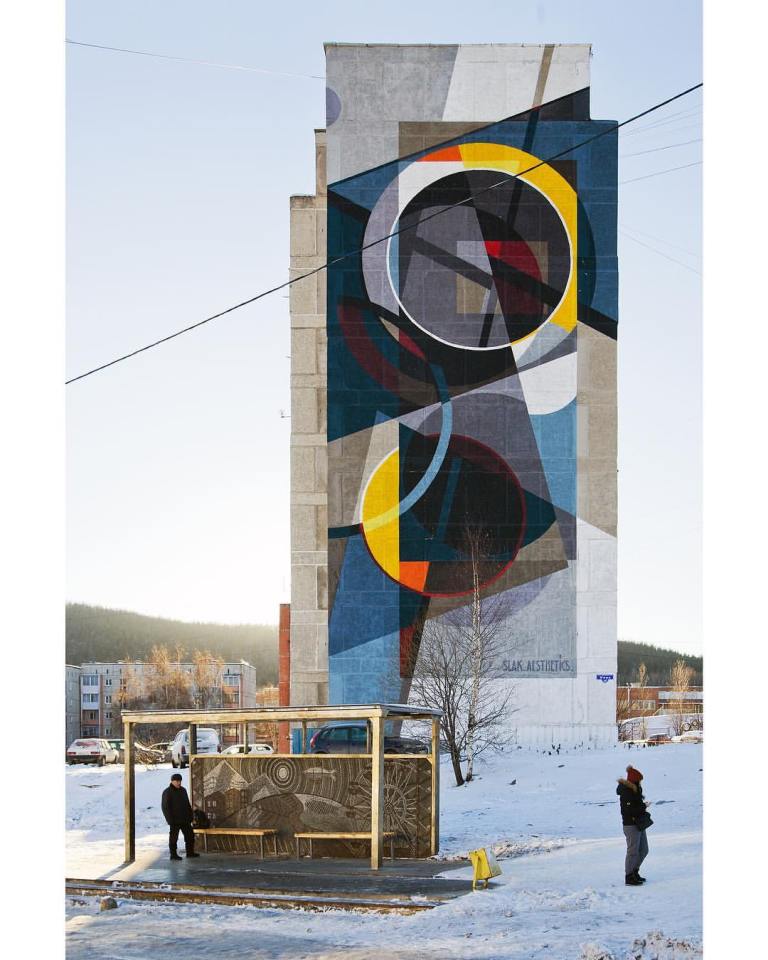 Ilya Slak
Tumirumi
Street artist from Russia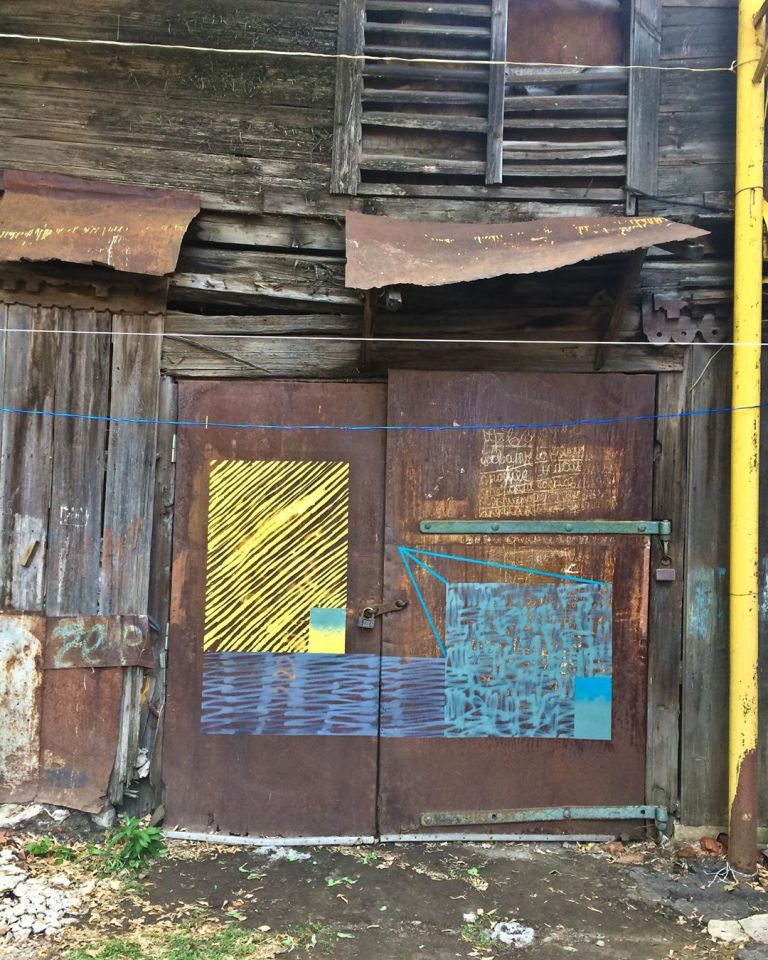 Tumirumi