On 4.7.2011 Ben comment about my website:
Comment:
I love your flowers (slides), but most of all I like the "little people". 
 Please continue with this and your other projects; and I hope more people see it. 
 Thank you. 
Then I responded to him: 
Hi Ben, thanks for your comments about my web on the "little people" I appreciate it very much. I open you and your wife's blogs often.  I like the writing and the subjects.  Both of you are good writers.  I am glad that there are more people speaking out and letting everyone know that we are here and we are watching what is going on with the conditions of people and world events. Thanks, Ing
Ben emailed me back:
Thank you, Ing. Let's keep on plugging. I did not mention it in the comments, but I think The Little People is good enough for a children's book. What do you think of adding some kanji in there? Ben
 Up to this point when I read Ben email I learned that I did not know the word "Kanji".  I went to check in Google, the Wikipedia states:
 Kanji (help·info) (???) are the logographic Traditional Chinese characters that are used in the modern Japanese writing system along with hiragana (????, ???), katakana (????, ???), Indo Arabic numerals, and the occasional use of the Latin alphabet (known as "r?maji"). The Japanese term kanji (??) literally means "Han characters" or "Chinese characters" and is the same written term used in the Chinese language to refer to the character writing system.
After I studied some of Kanji I realized that in 1997, fourteen years ago I wrote a book for children about nature which utilized the script of Chinese, English and Thai. Mali, our daughter studied Chinese while she attended Rutgers University.  She influenced me to produce the children's book titled "Nature 1".  When Ben recommended that, "The Little People, is good enough for a children's book. What do you think of adding some kanji in there?"  I went to find the book titled, Nature 1, which I would like to share with others by opening a new page on my website under the Heading of, "Ing's Old Artworks and Books".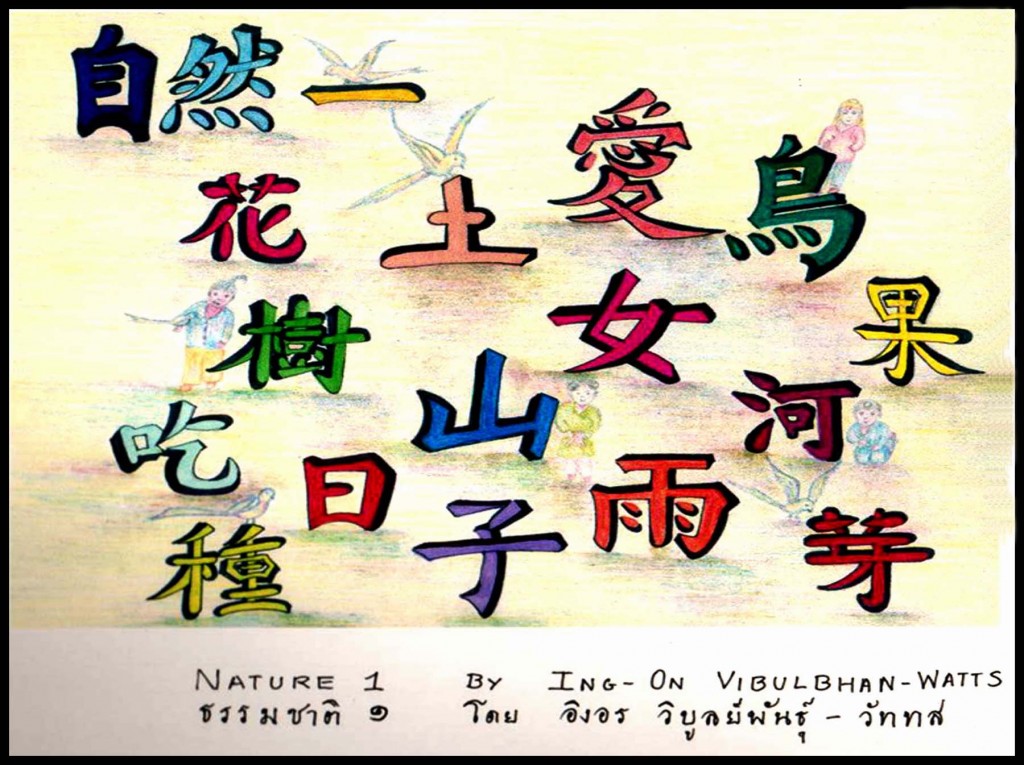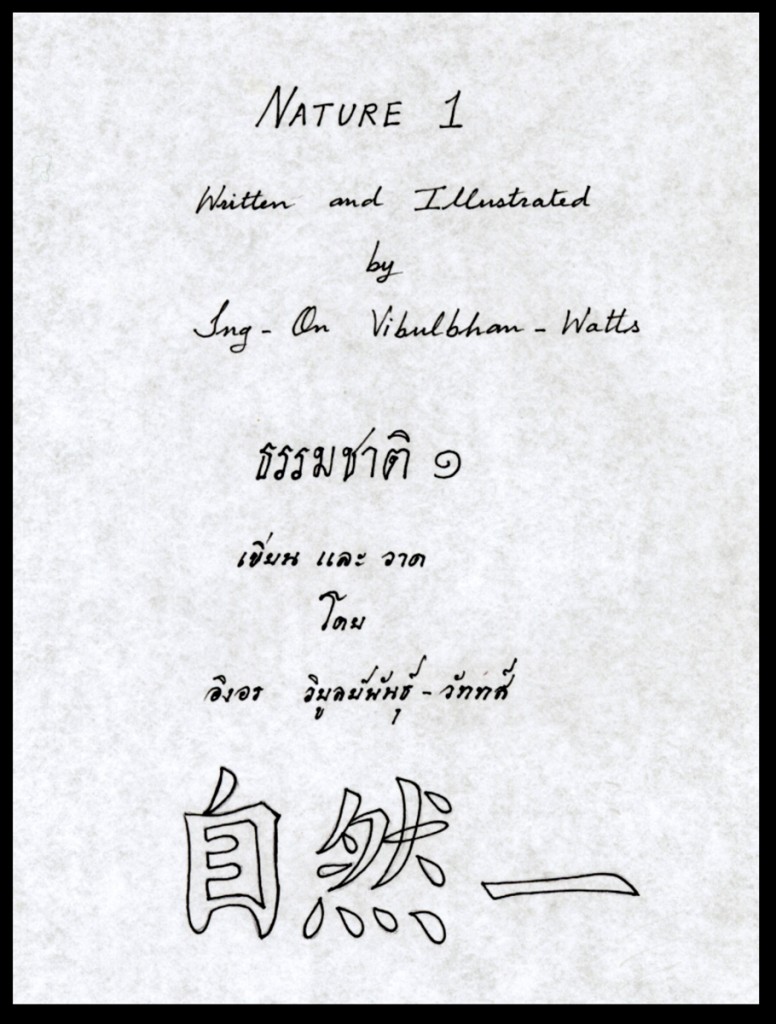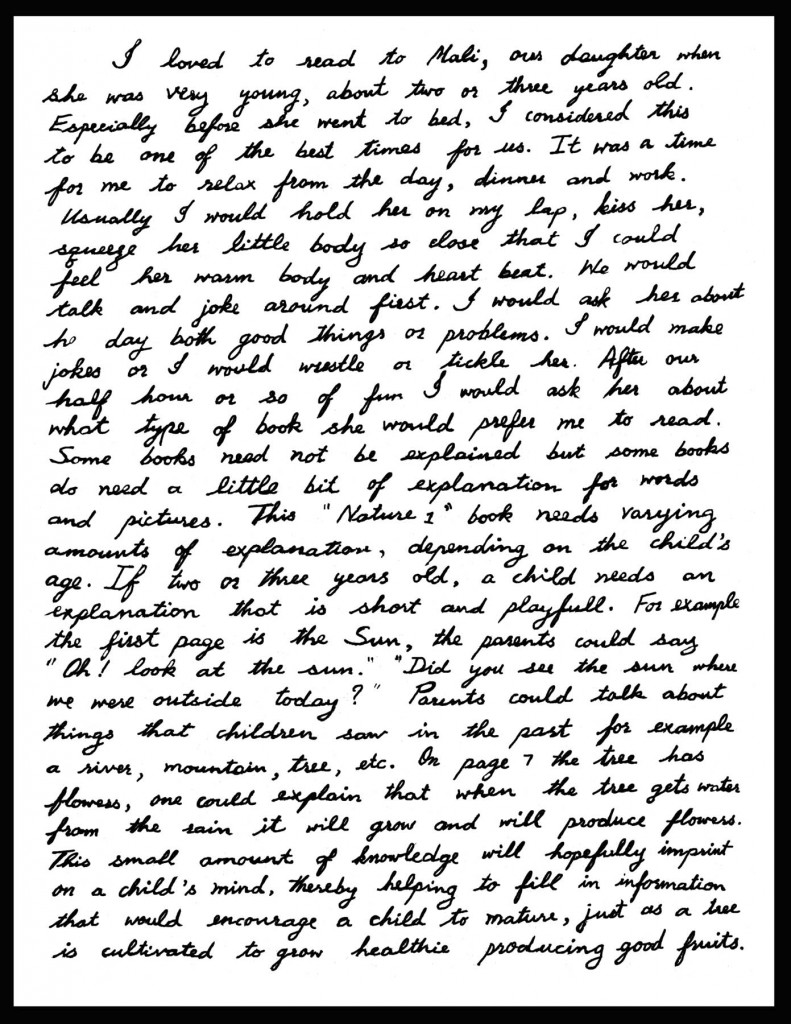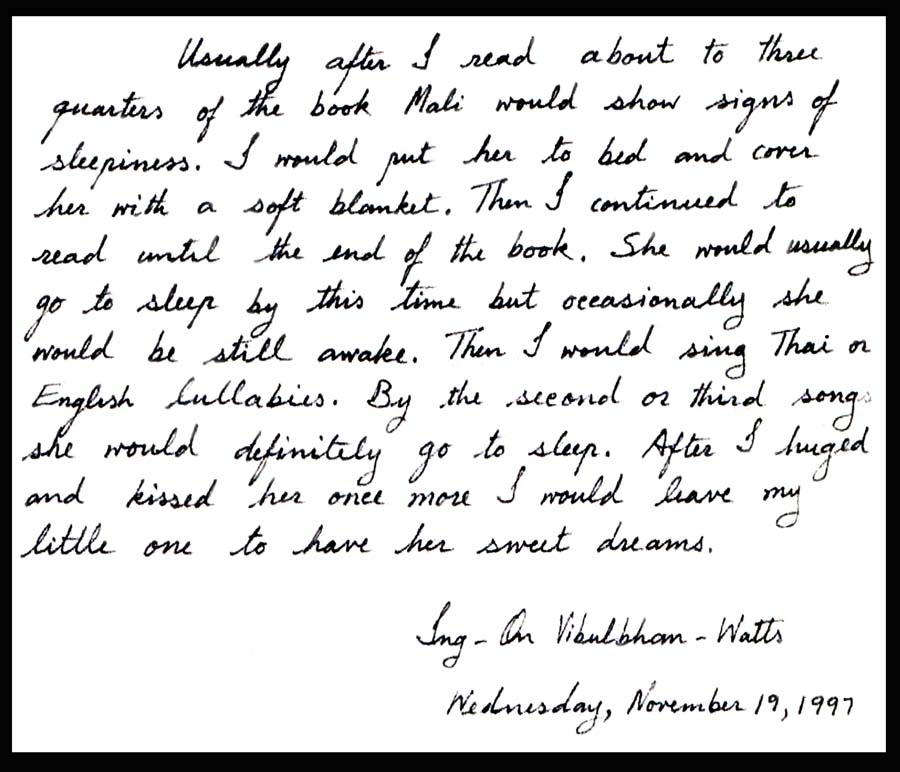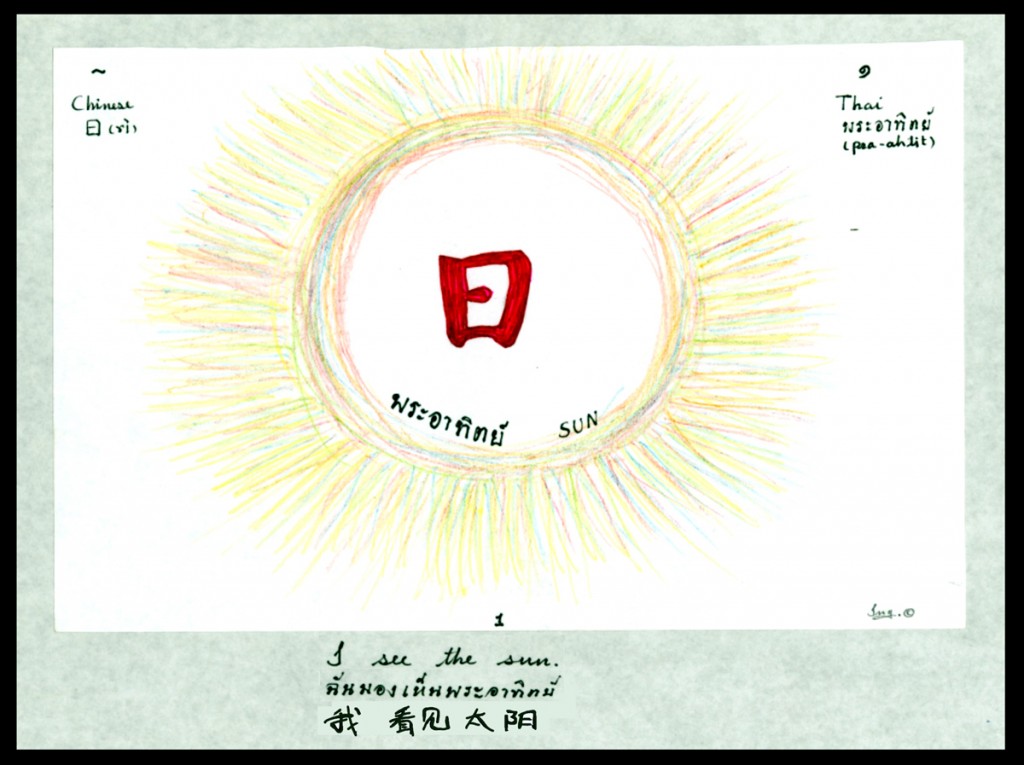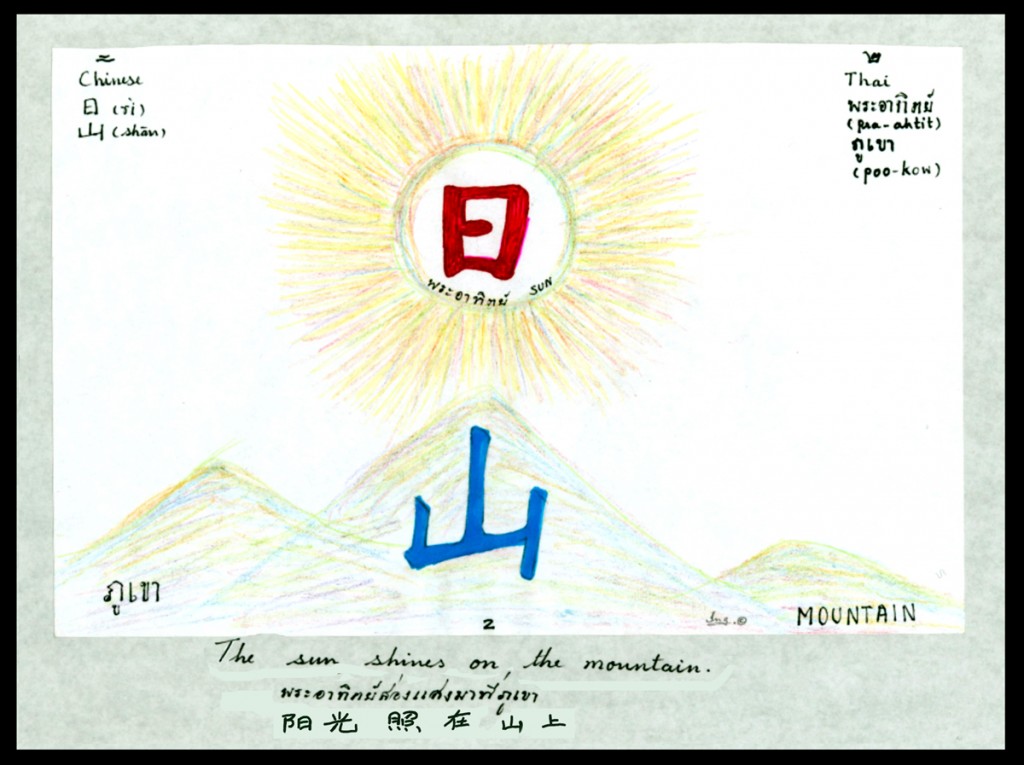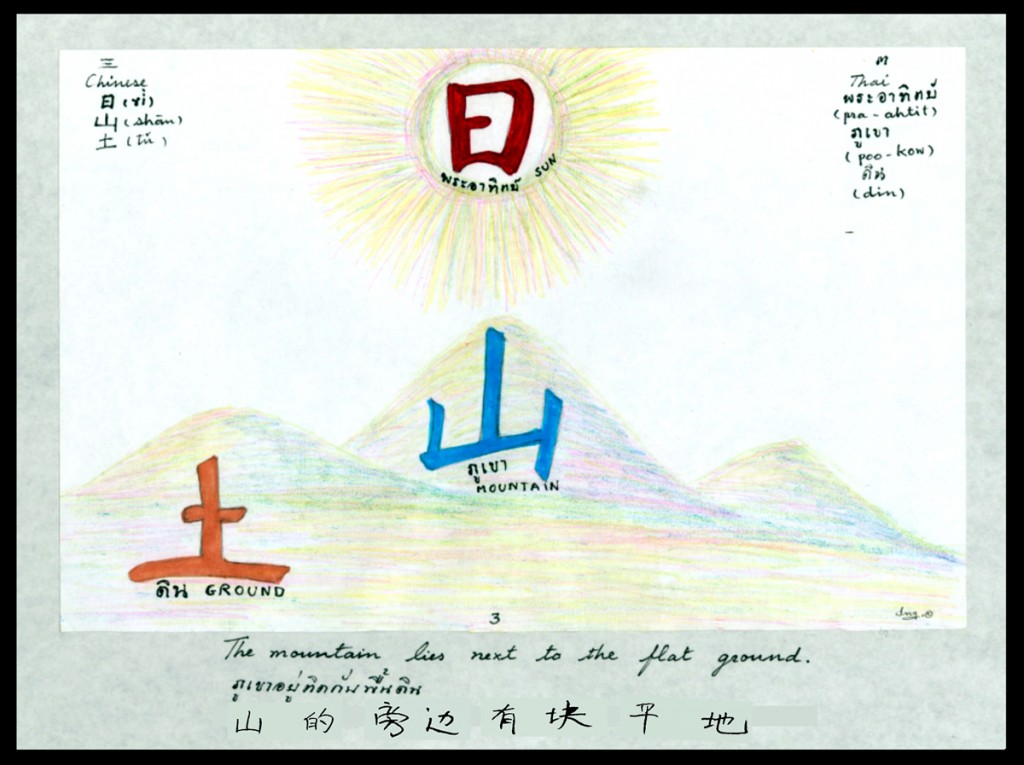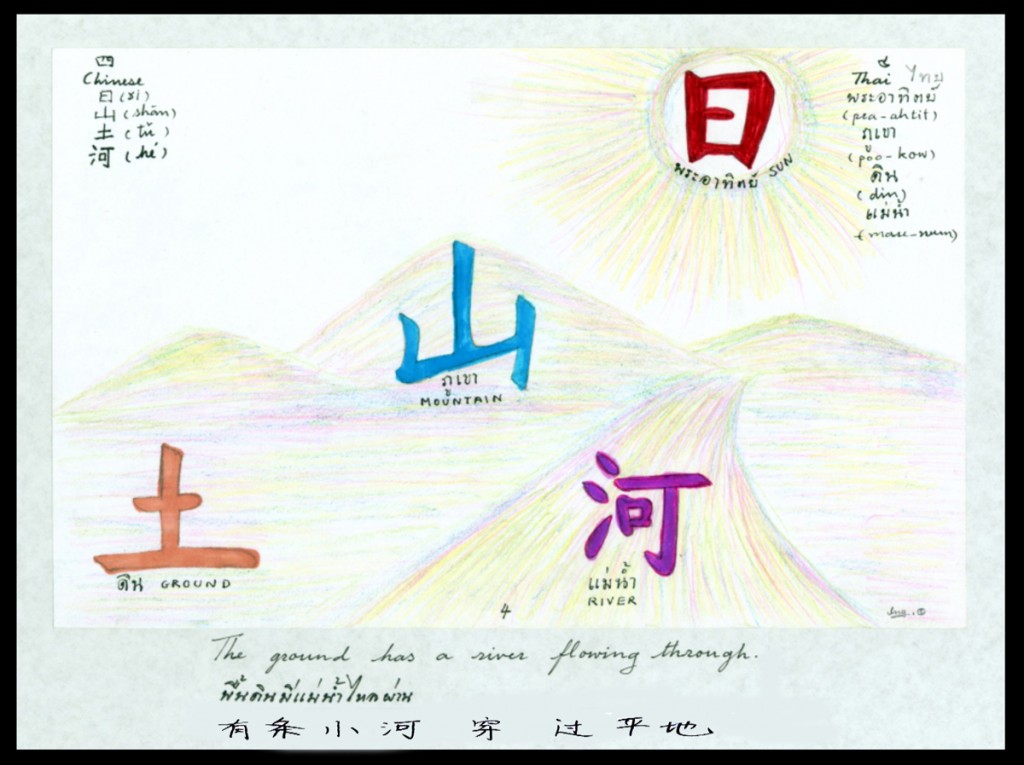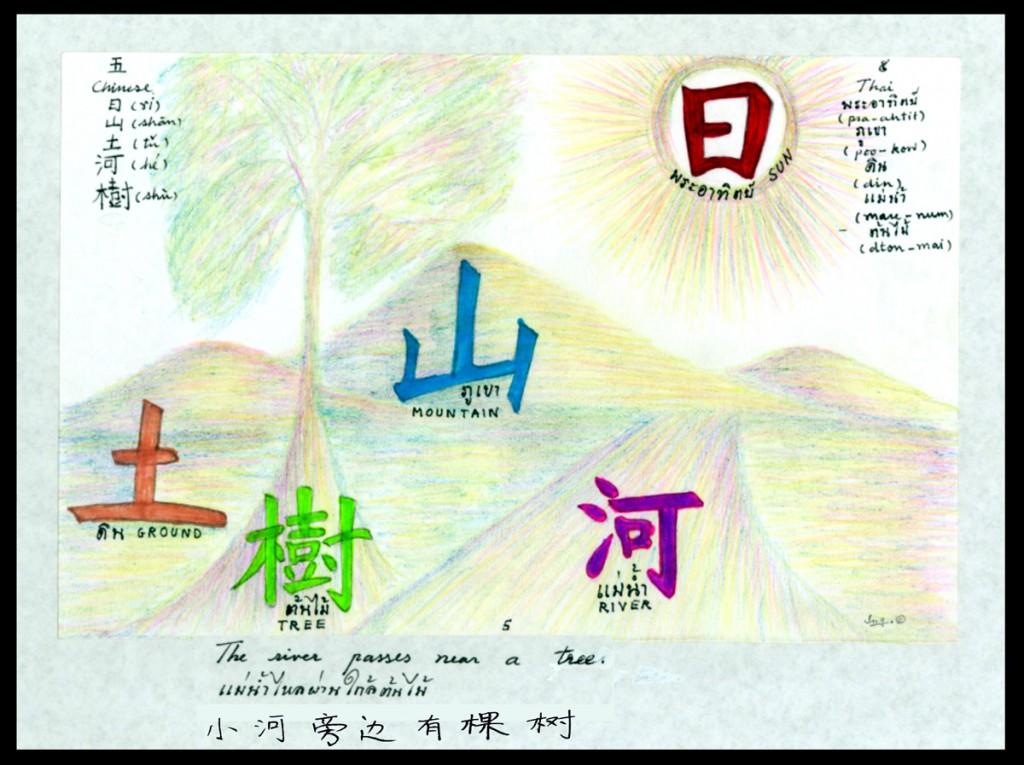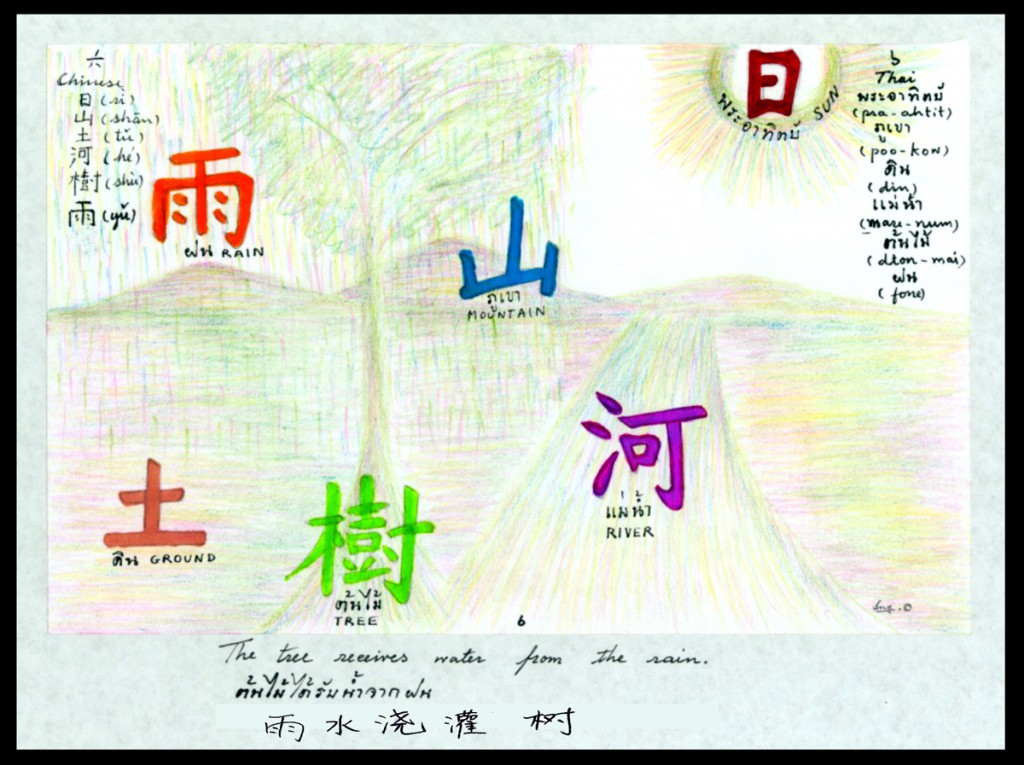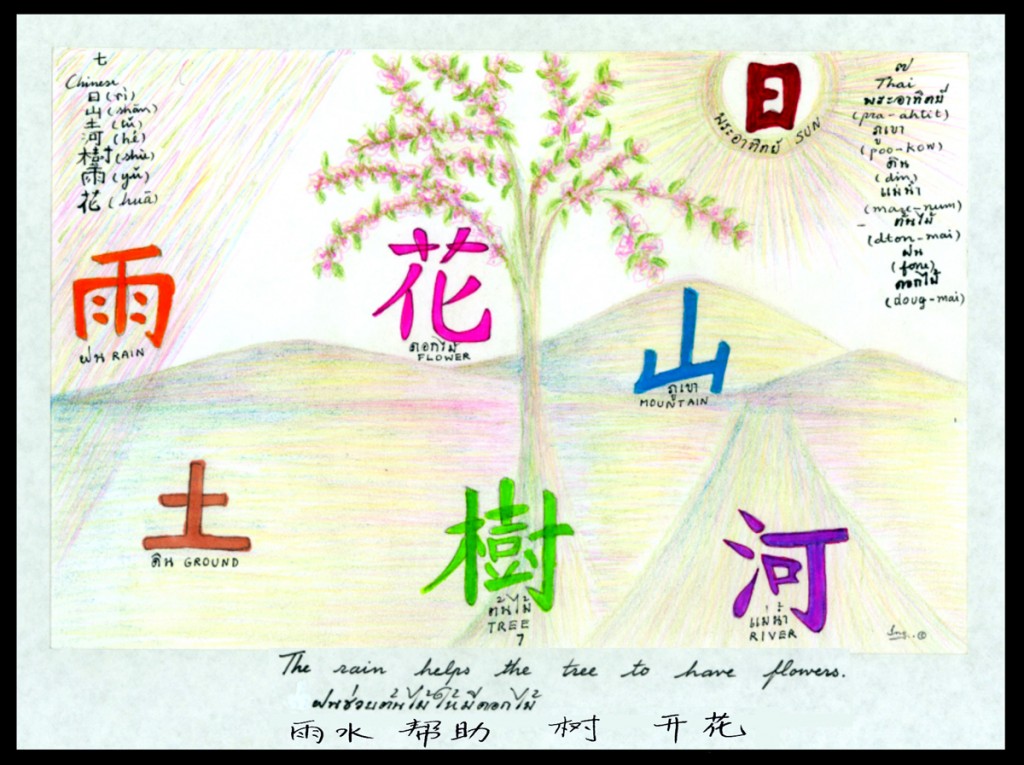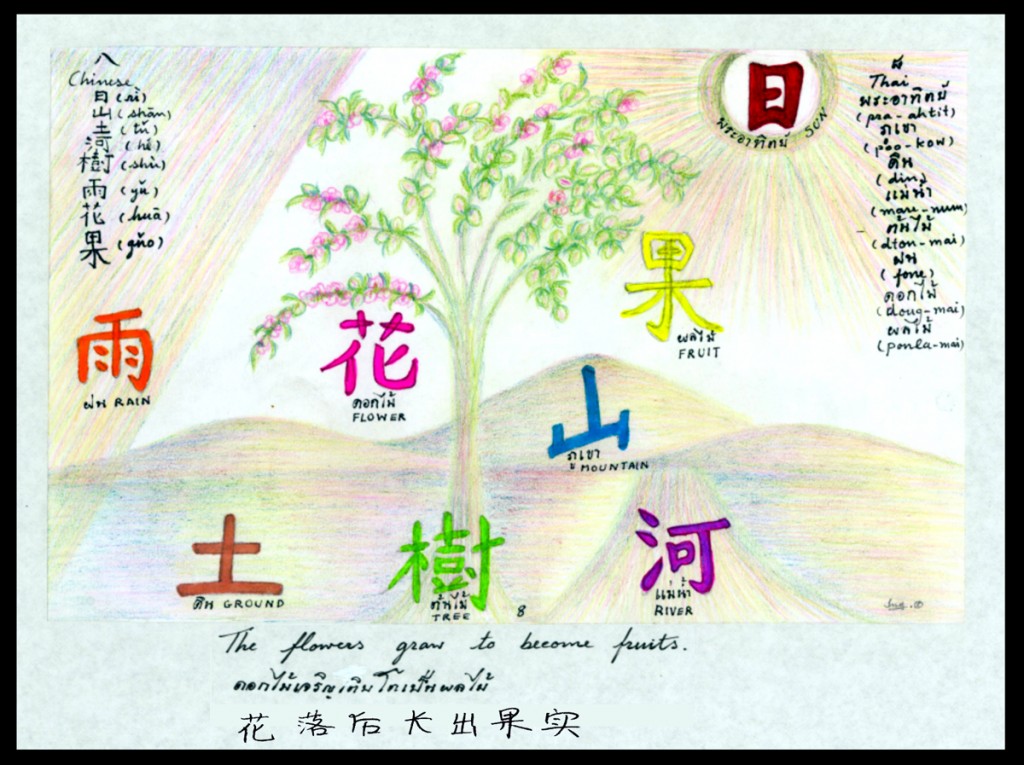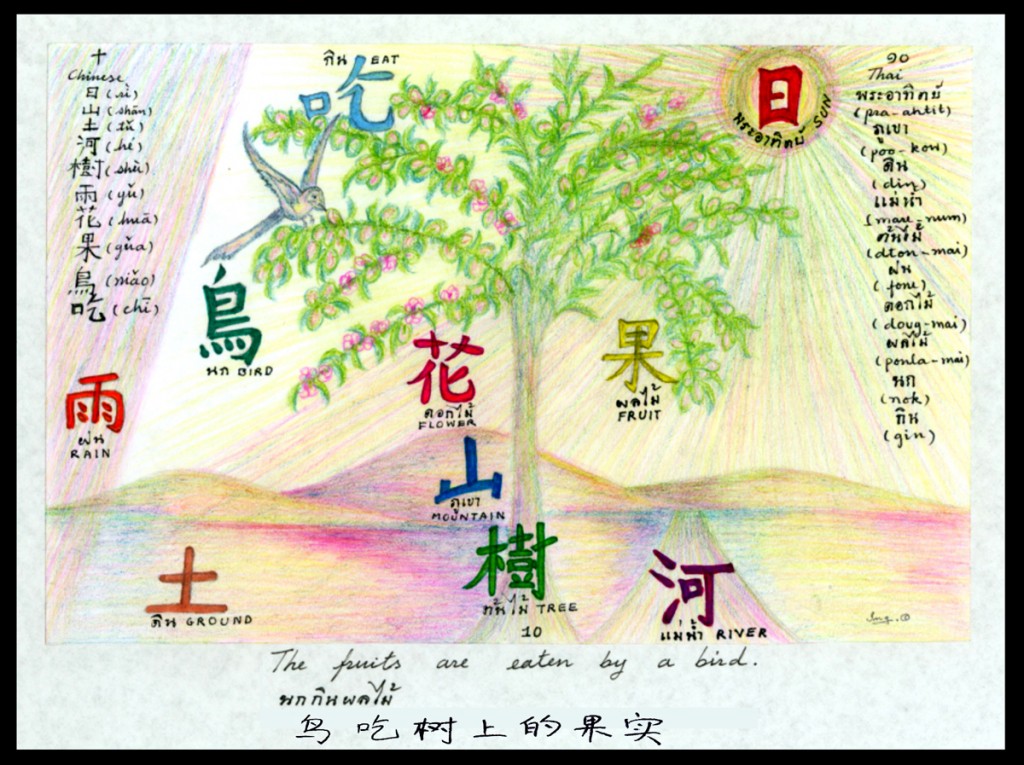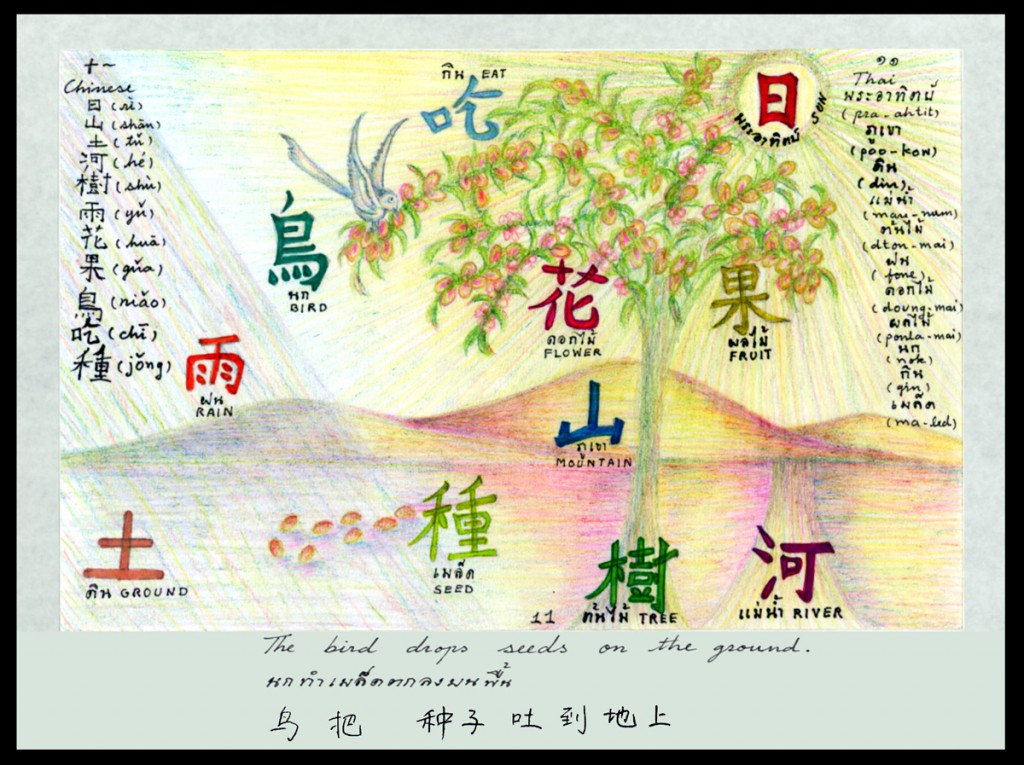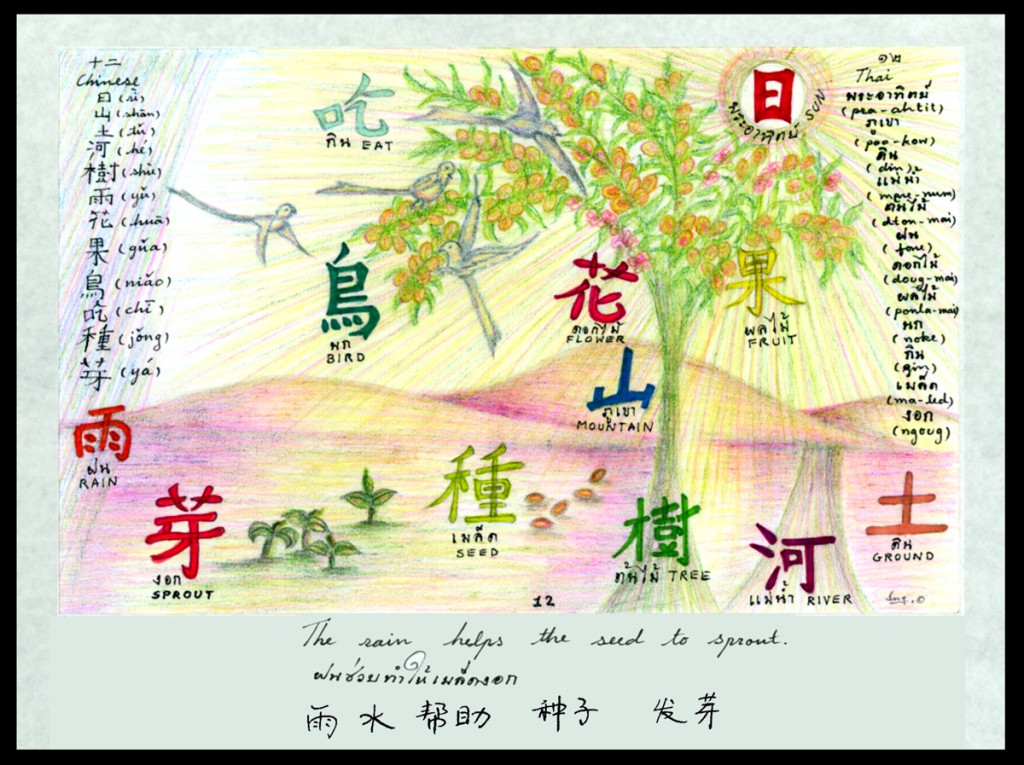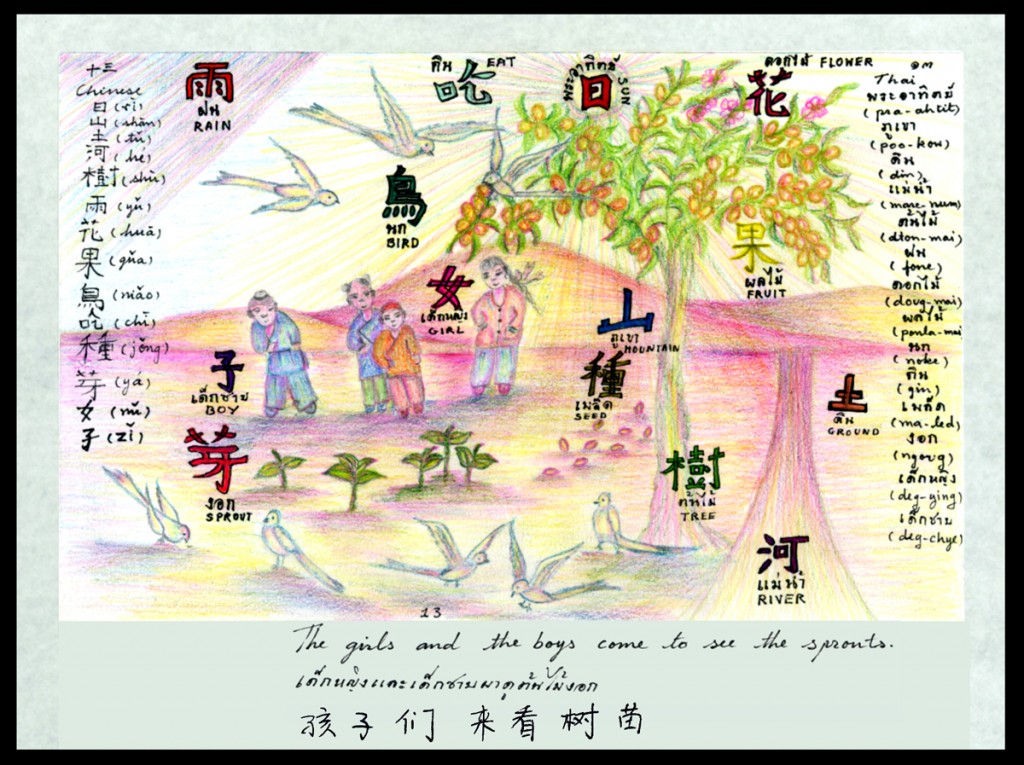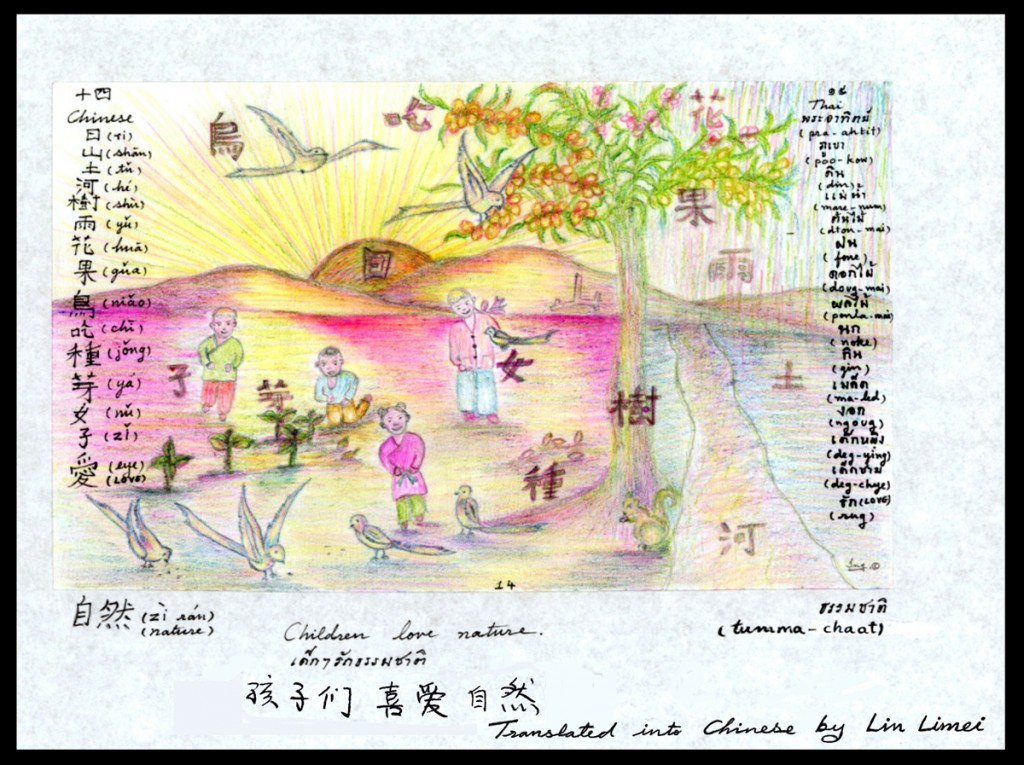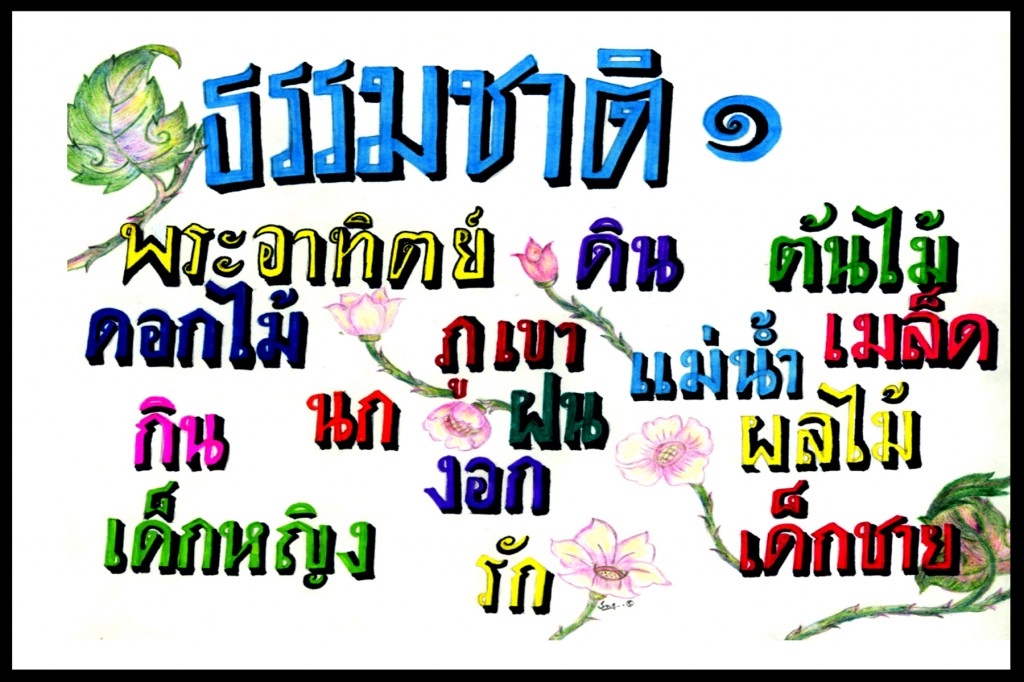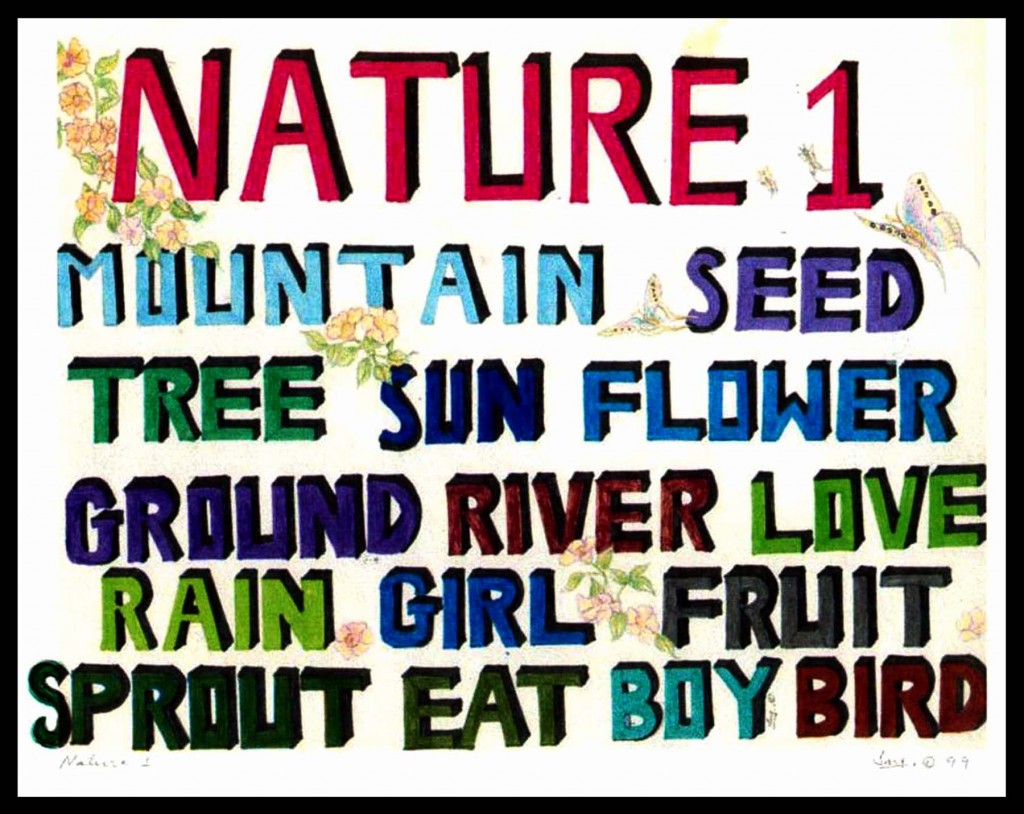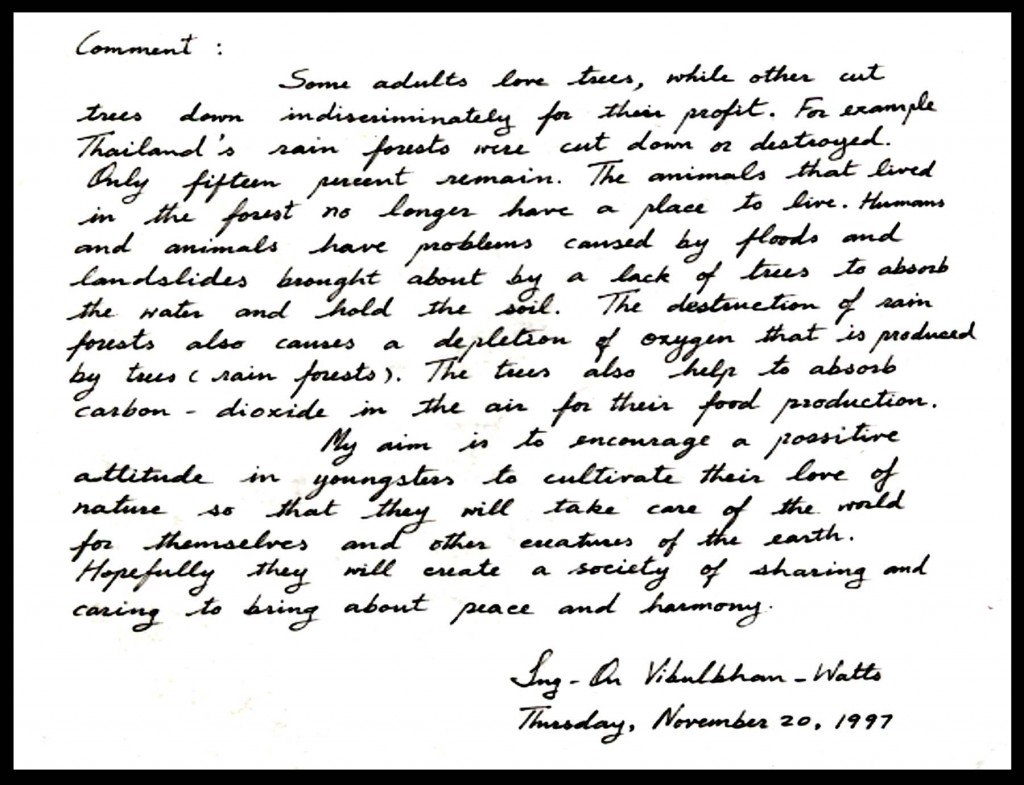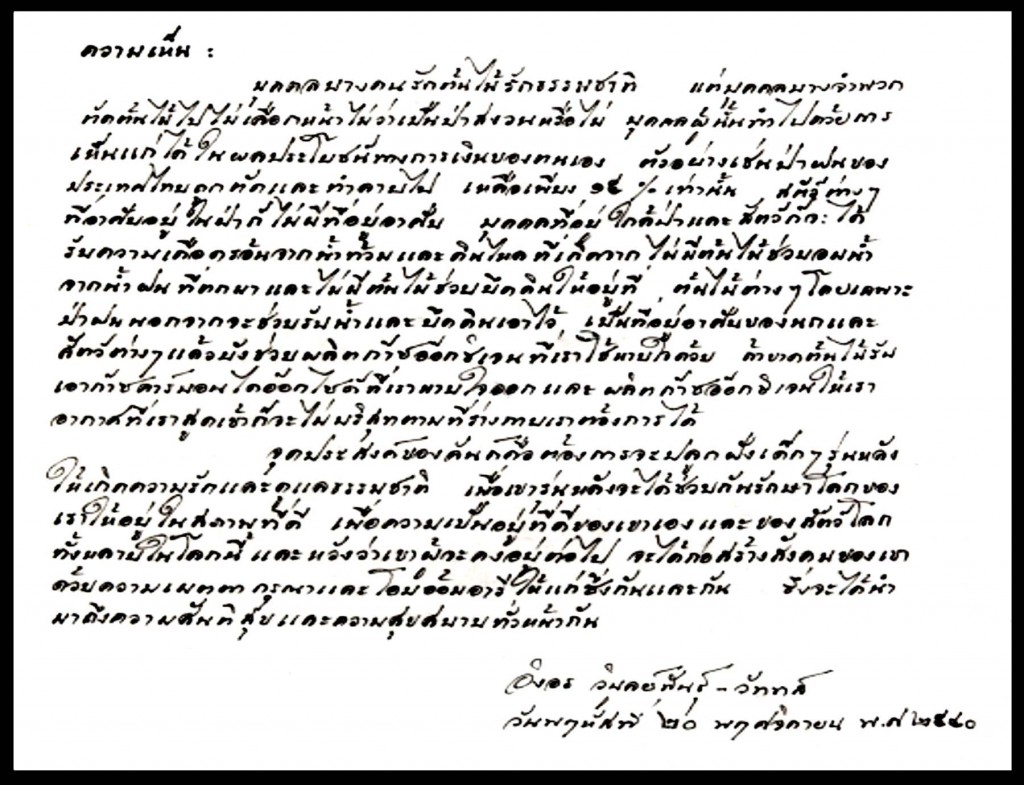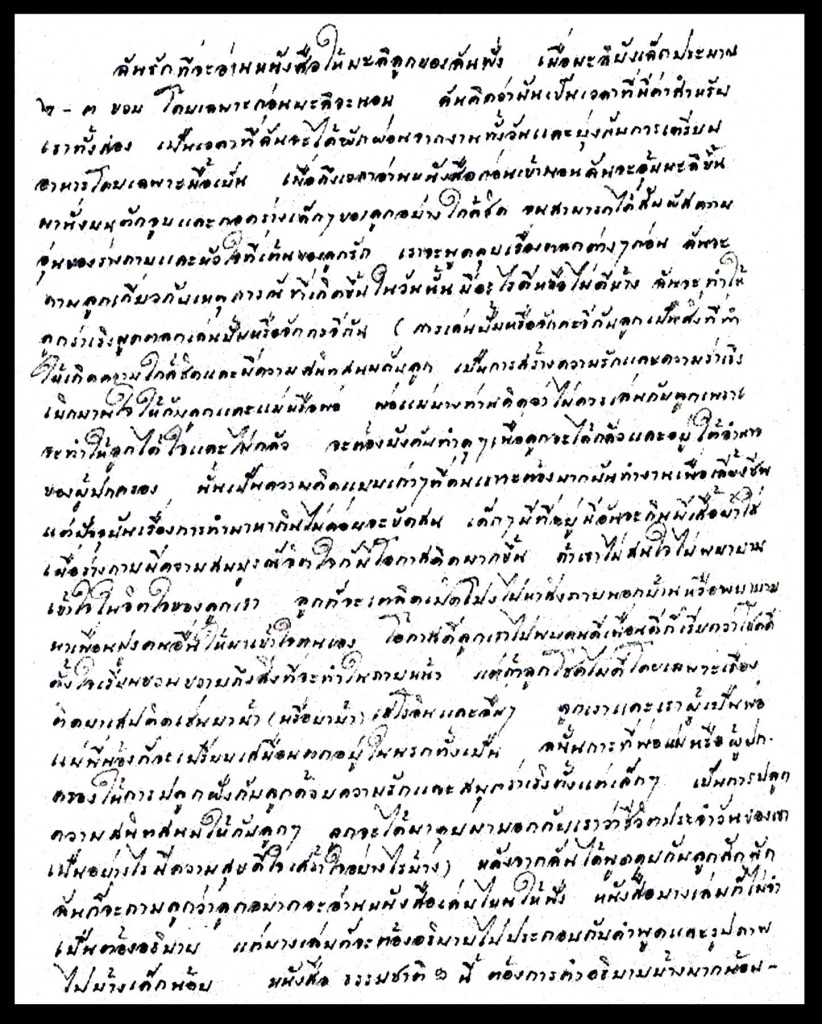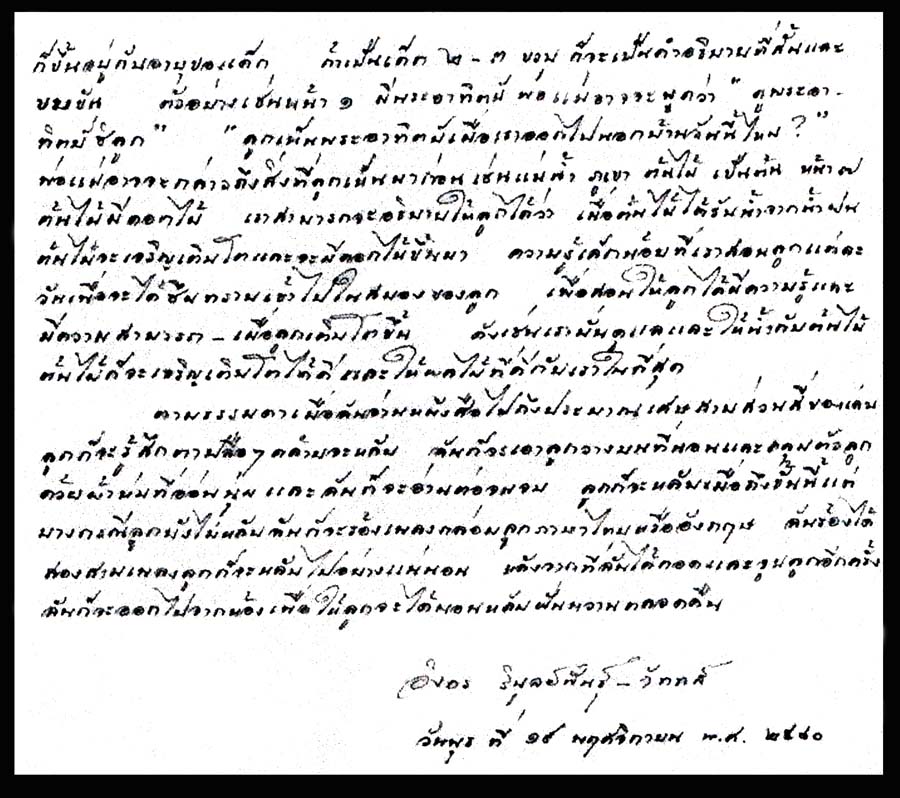 2 Responses to Ing's Old Artworks & Books
Benjamin Kant says:
April 9, 2011 at 8:38 am (Edit)
Wow! You don't waste any time!
April 9, 2011 at 6:47 pm (Edit)
Thanks Ben.
Ing