Golden Swallowtail Butterfly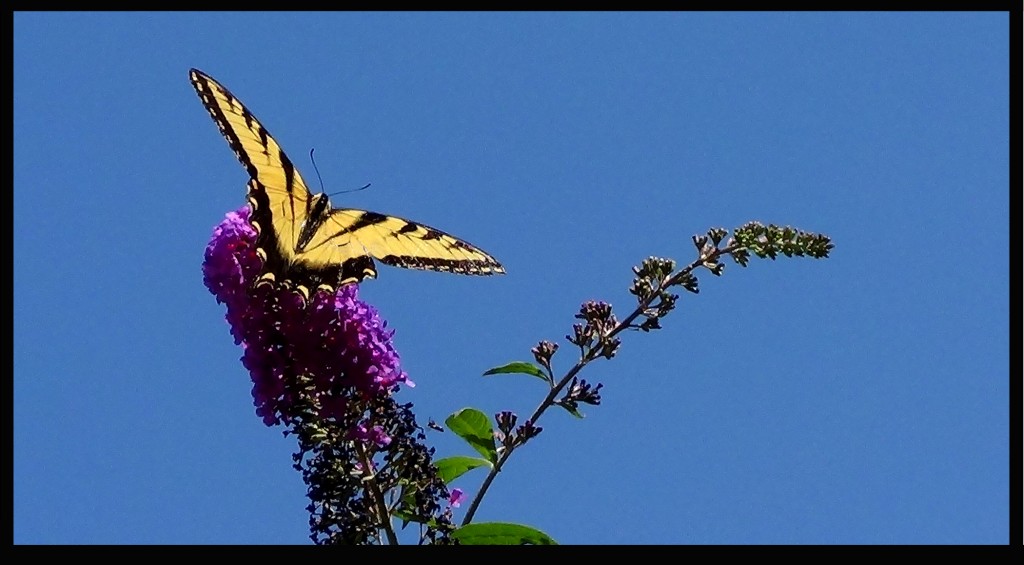 To All Syrians from the Golden Swallowtail Butterfly 
Beautiful Golden Swallowtail Butterfly
Summersaults in the sky
Drinking sweet nectar
For the beautiful wings to fly
The golden wings span out
Showing the black accented lines
A highlight for your beautiful wings
Two perfect tails you have
But a broken wing
Knowing how far you came from
Do you pass by Syria lately?
No! No one cultivates the gardens
They are busy fighting with each other
No trees, no plants
No flowers giving me the nectar to drink
They are running away
From their homes and their land
One million children are refugees now
What are you doing Syrian's people?
Everybody, stop fighting
Please come!
Plant your trees for butterflies and bees
Show your children how nice butterflies can be
They help to fertilize your plants
Producing fruits for your children to enjoy
Syrian people you have a long culture
Your arts and your country are beautiful
Do not ruin your ancestors' good reputation
Preserve your culture for your children to grow
Show your children your fruitful gardens
And the beautiful Golden Butterfly will visit you
The butterfly says,
You will see no tears
No fear on your children faces
But the sound of your children's laughter
The joy of seeing my beautiful wings
Everybody, stop using weapons
Please come!
To enjoy your tasty food
Your dance, your music, your arts
And your ancient civilization
We want to visit you
Show us how civilized Syrian Society can be
Ing-On Vibulbhan-Watts, Friday, August 23, 2013, 9:45 pm
The Golden Swallowtail Butterfly was captured by me on Saturday, August 17, 2013 at our backyard garden in downtown Newark, New Jersey.  I would like to dedicate this video and Poem to all the children in Syria.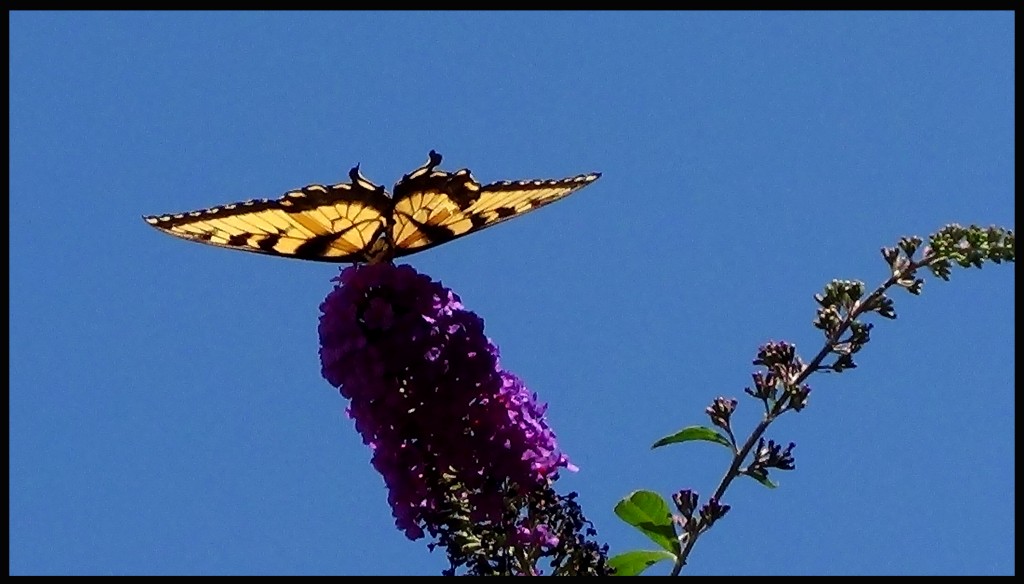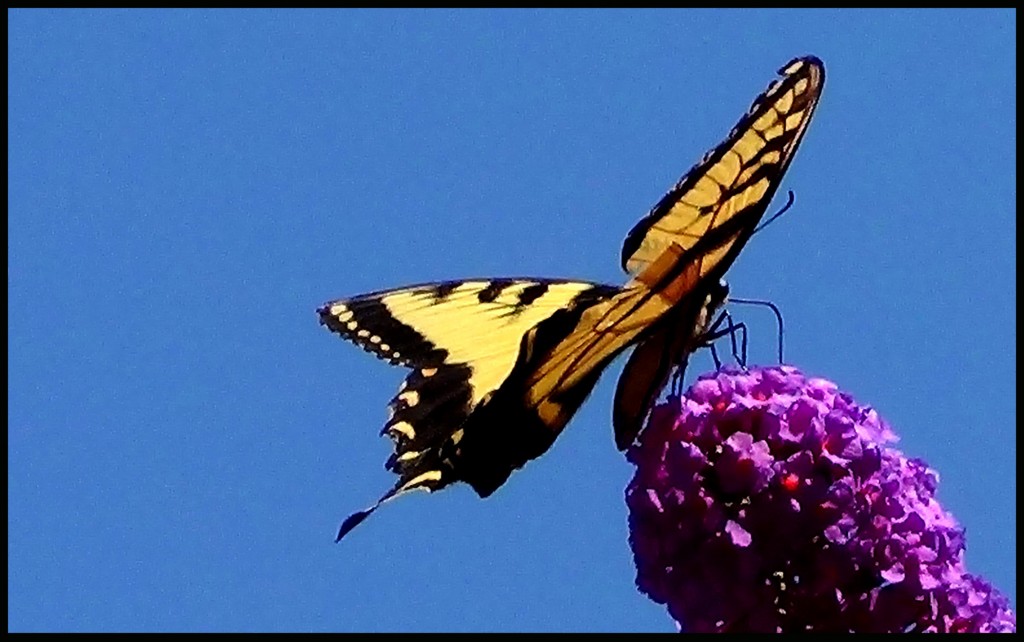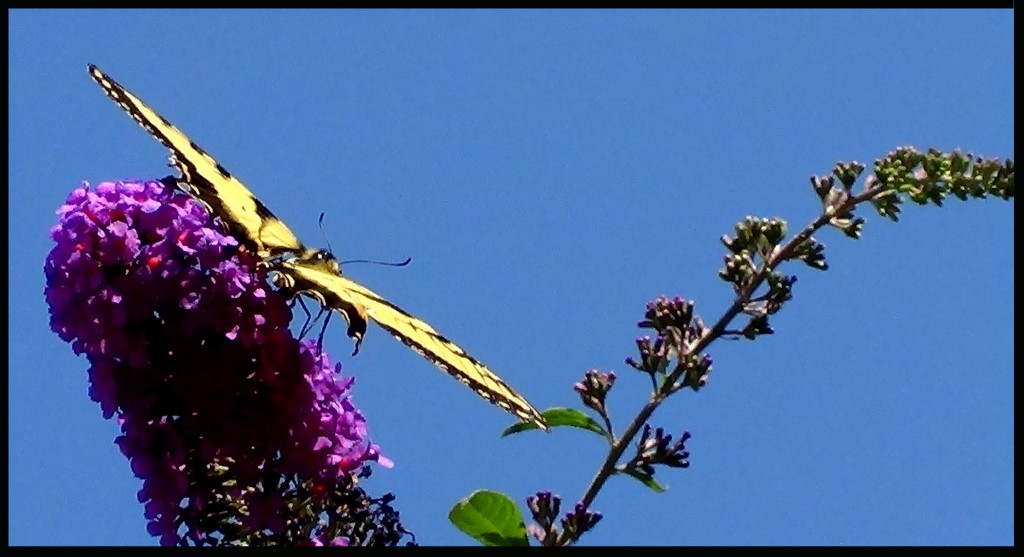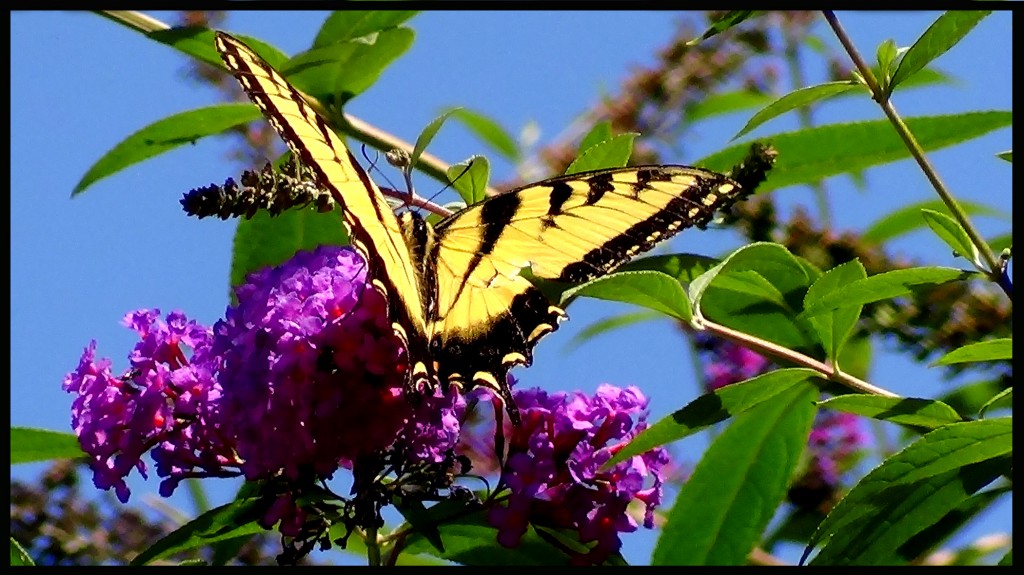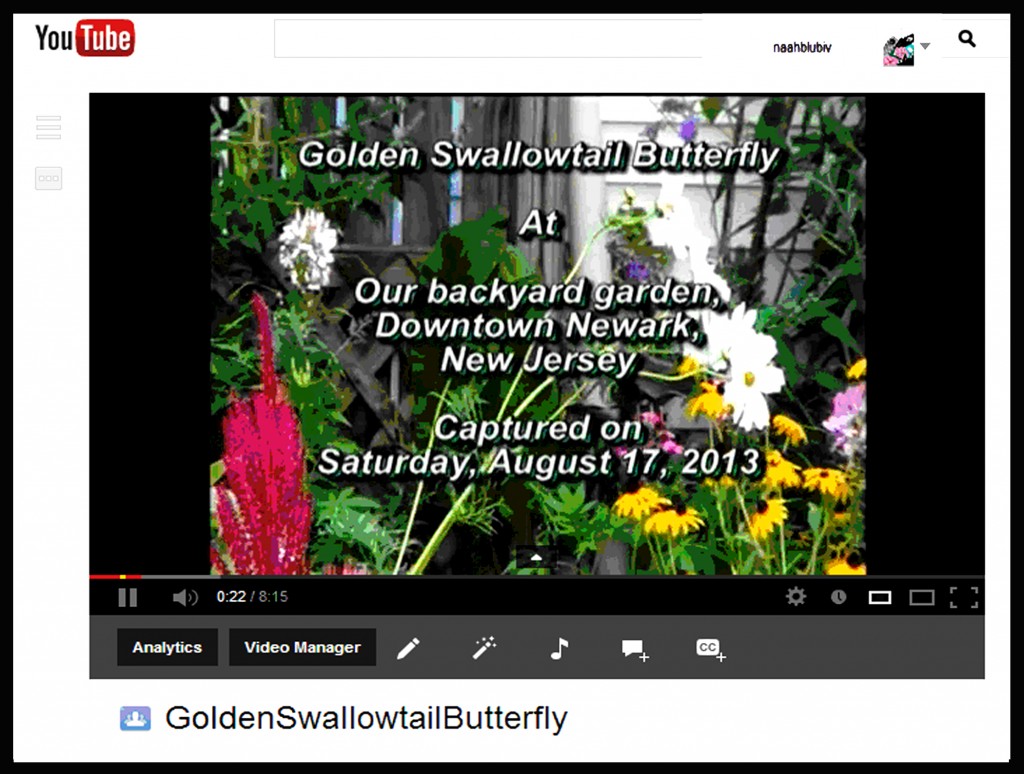 GoldenSwallowtailButterfly
Link to YouTube:  https://youtu.be/KuFOnDoUMJc  (8:15 minutes)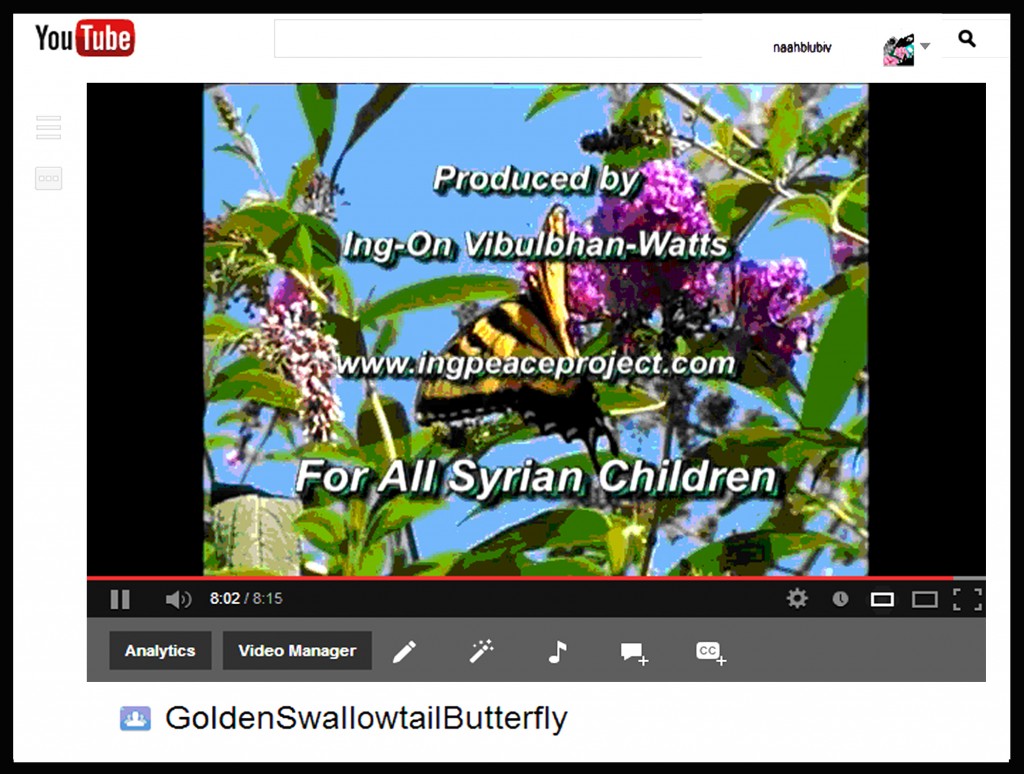 White Cosmos Flowers and Bees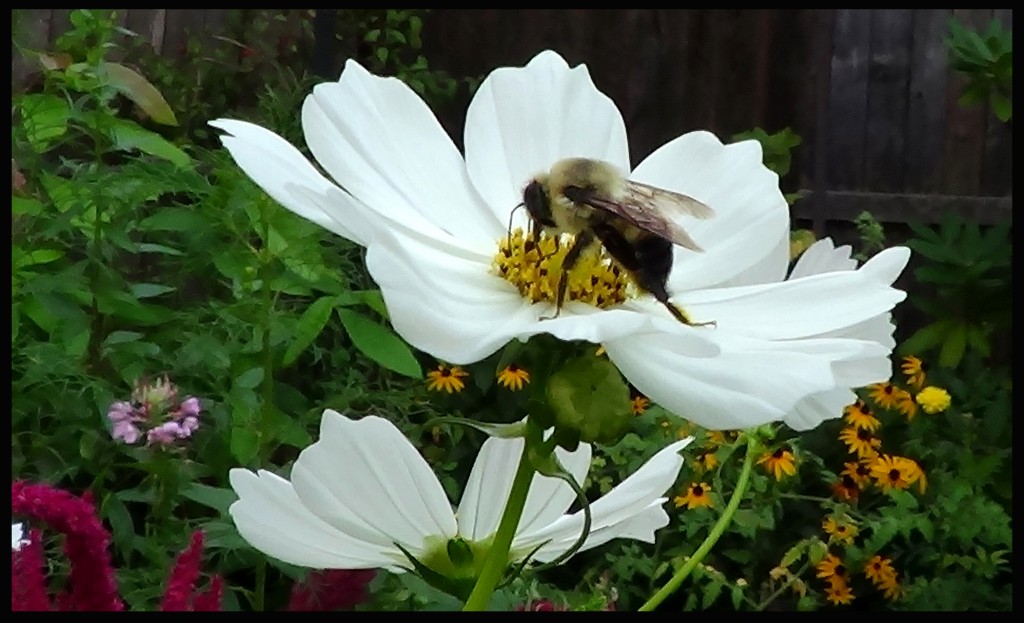 White cosmos flowers are dancing in the wind
Open wide facing the sun
Inviting the bees
Hovering to this one and that one
The taste of nectar is so good
But bees do not know
They are working for the Cosmos to go on
Generating the next generation of white flowers
The nature of cooperation is revealed
With animals and flowers alike
If humans learn from the Cosmos and bees
We will have less conflict
Less war
 Less killing
Humans, please learn!
Syrians, Egyptians and others,
Stop killing!
Please learn from plants and bees
Ing-On Vibulbhan-Watts, Monday, August 19, 2013, 11:24 am
Information from Wikipedia:  Estimates of deaths in the Syrian civil war, per opposition activist groups, vary between 80,725 and 106,425. On 24 July 2013, the United Nations put out an estimate of over 100,000 that had died in the war.
Link to Total killed in Syria:  https://www.google.com/#fp=a4b216728db522b3&q=total+killed+in+syria 
Egyptian raids:  According to the Egyptian Health Ministry, 638 people were killed on 14 August, of which 595 were civilians and 43 police officers, with at least 3,994 injured.
Link to Egyptian raids:  https://en.wikipedia.org/wiki/August_2013_Egyptian_raids 
I enjoyed seeing my first white cosmos blossom beautifully and larger than normal.  The plants are tall waving in the wind  causing the elegant white flowers to stand out over the other flowers in the garden, with long stems extending out making the cosmos flowers dance.  The bees are having a good time drinking nectar from different flowers.  For the moment with nature I am in bliss.
But the evening news is still on my mind   The UN said the total of deaths in Syrian conflict is over one hundred thousand.  Now the Egyptian conflict causes many hundreds to die.  I am very sad and unhappy when I know that people are dying from senseless conflict.  Their families are crying, there is trouble and sadness everywhere.  I beg people to please be civilized, compromise, take and give a little bit.  This is better than the destruction of one another that never ends.  It is tit for tat, on and on with violence and vengeance.  Please read my poem.  I hope that you understand the logic of life.
Thanks to YouTube for allowing me to post the video expressing my thoughts.  I hope my little voice just like a grain of sand can become a beach or a drop of water that can become a sea if more people help to express their thoughts against wars everywhere.  This will be diminish and replace war with joy and togetherness in a peaceful life for all
Casualties of the Syrian Civil War
From Wikipedia, the free encyclopedia
Estimates of deaths in the Syrian Civil War, per opposition activist groups, vary between 151,695[1] and 366,140.[2] On 17 August 2015, the United Nations put out an estimate of 250,000 that had died in the war.[3]
UNICEF reported that over 500 children had been killed by early February 2012.[4][5] Another 400 children were reportedly arrested and tortured in Syrian prisons.[6][7] Both claims have been contested by the Syrian government.[8] Additionally, over 600 detainees and political prisoners died under torture.[9] The United Nations stated that by the end of April 2014, 8,803 children had been killed,[10] while the Oxford Research Group said that a total of 11,420 children died in the conflict by late November 2013.[11] By late December 2016, the opposition activist group Syrian Observatory for Human Rights (SOHR) reported the number of children killed in the conflict had risen to 13,597, while at the same time 8,760 women were also killed.[2]
For more information please visit the following links:
https://en.wikipedia.org/wiki/Casualties_of_the_Syrian_Civil_War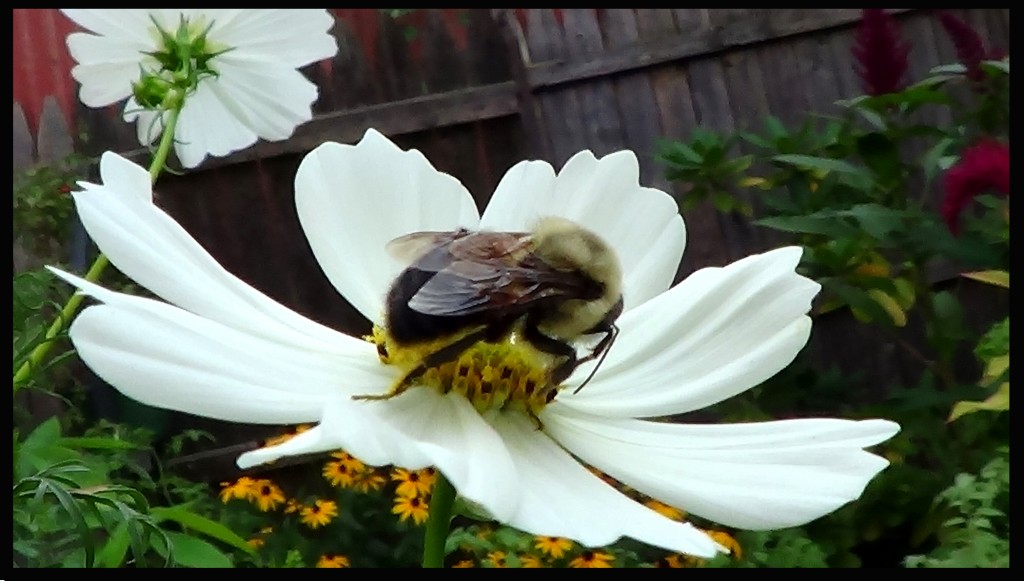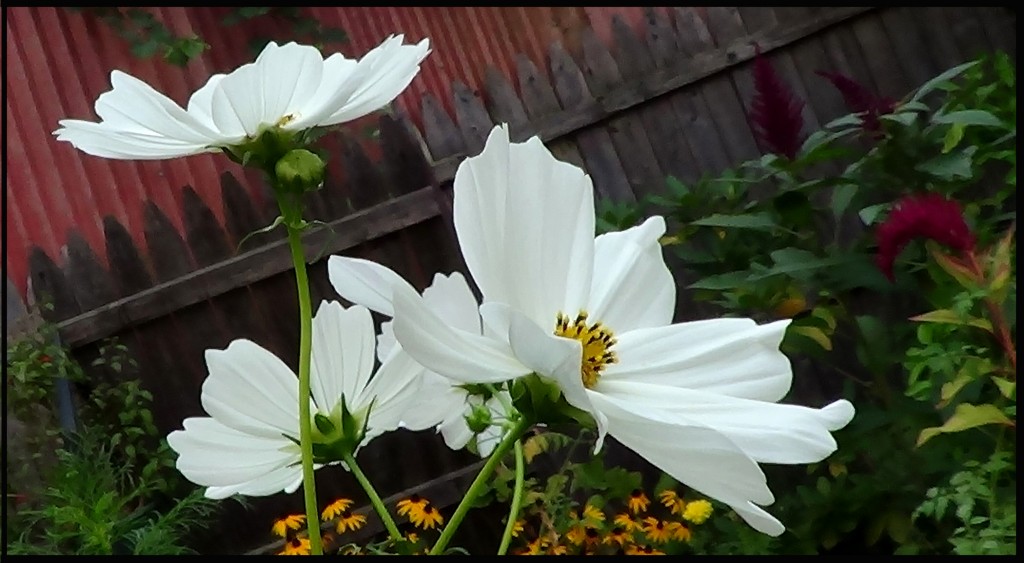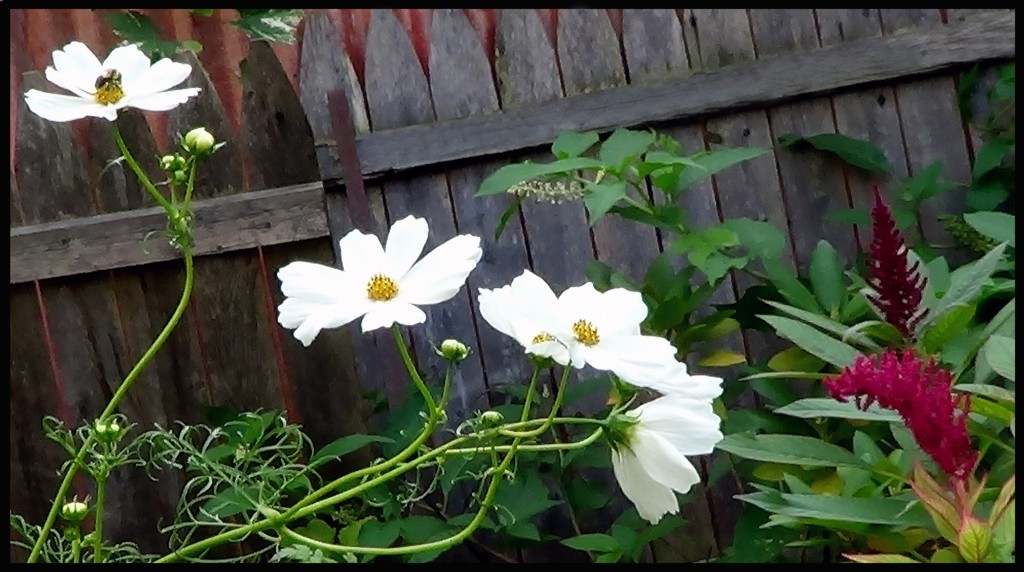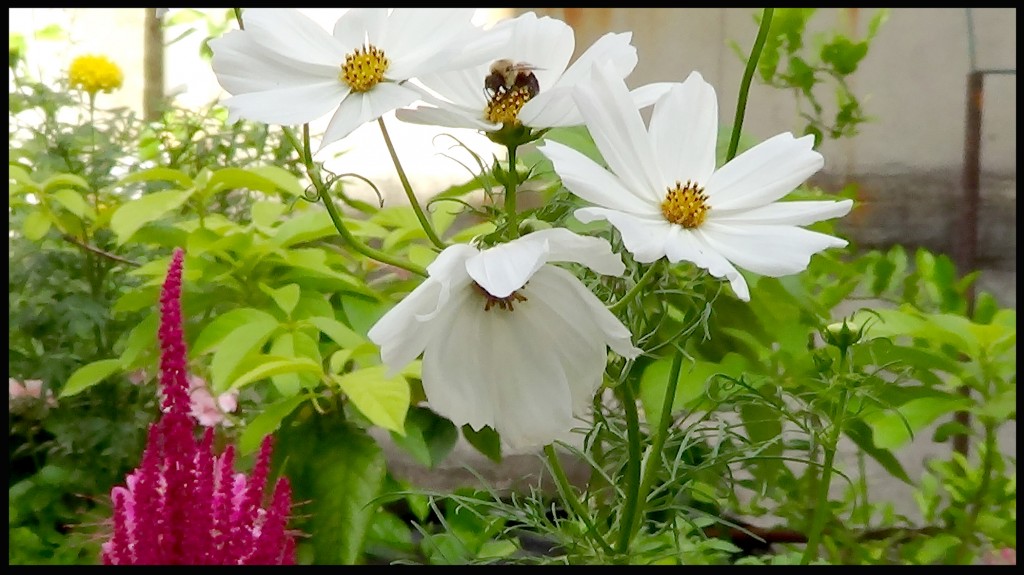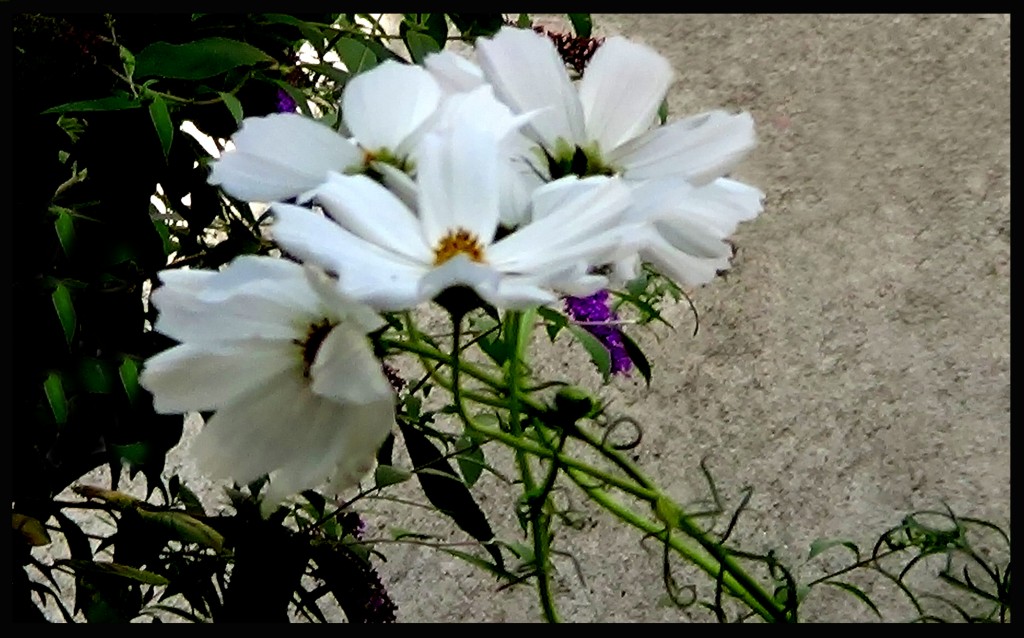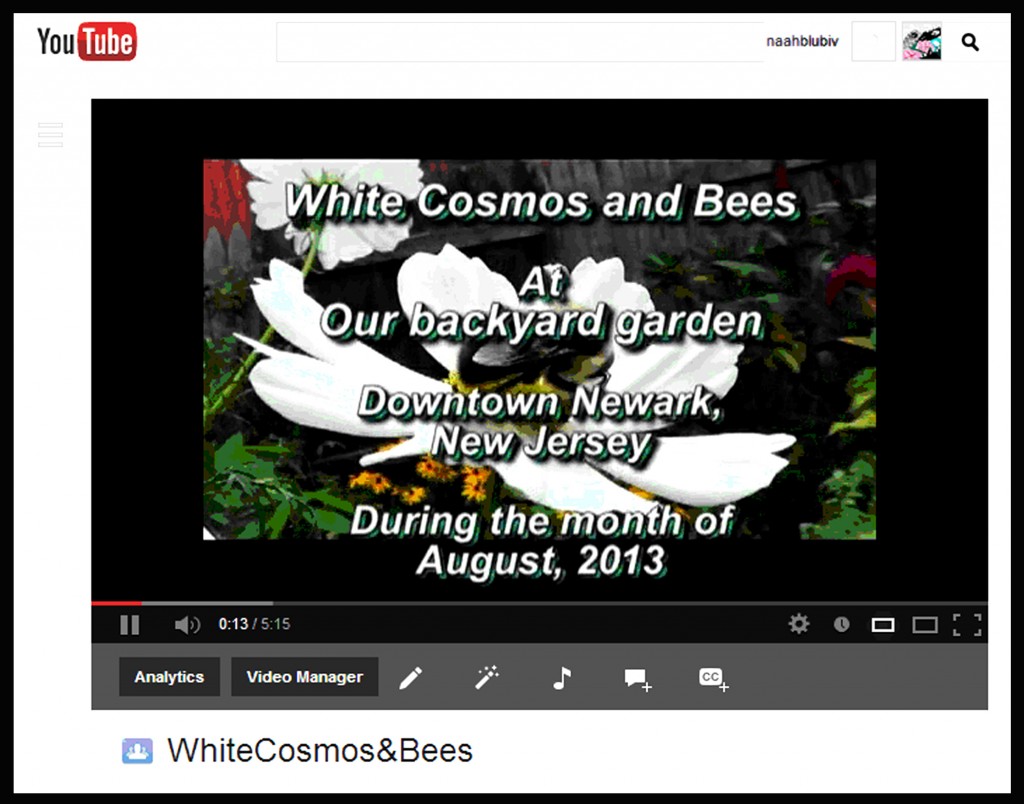 WhiteCosmos&Bees
Link to YouTube: https://www.youtube.com/watch?v=jzOGumc40xM                                (5:15 minutes)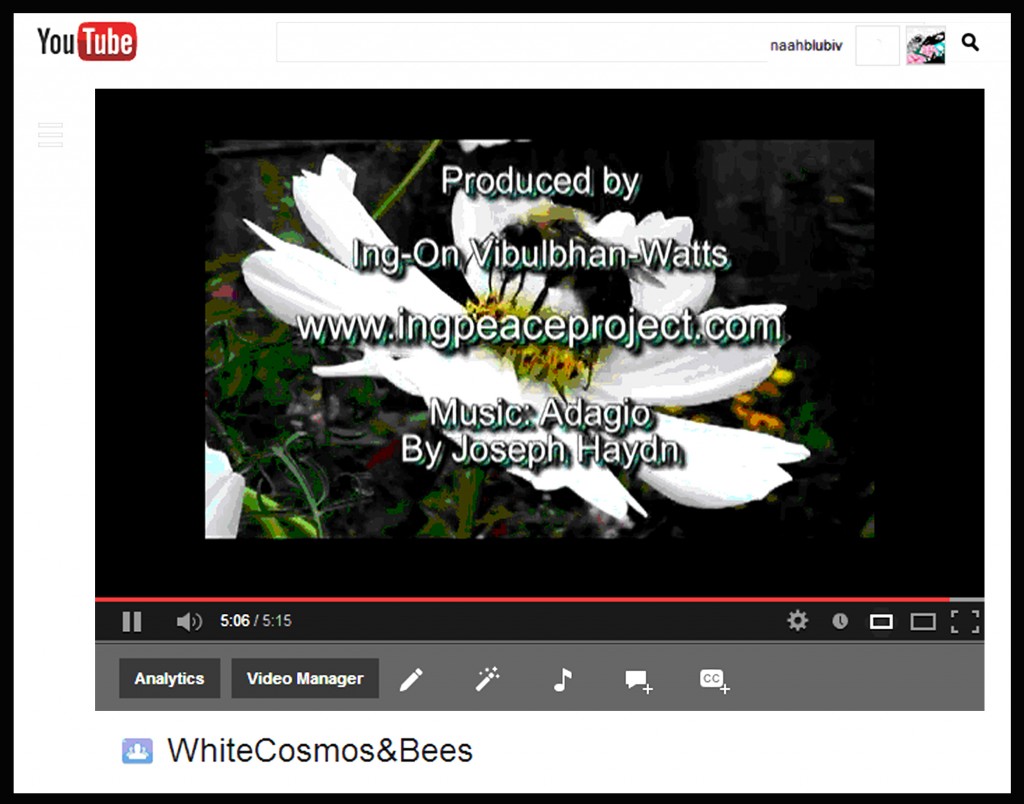 Link to Drops of Life page:https://ingpeaceproject.com/ings-poems/drops-of-life/