Ing & John's Street Art & The International Street Art Part 19
The Halsey Street Festival, Part 4, Thursday, September 19, 2019,
On Halsey Street between Bleaker Street and New Street, Downtown Newark, New Jersey, U.S.A.
 John Watts demonstrated pottery,
Ing's Peace Project, Ing & Johns Artwork,
A lot of Merchants, Food, Music and Fashion Show
Photographs by Ing-On Vibulbhan-Watts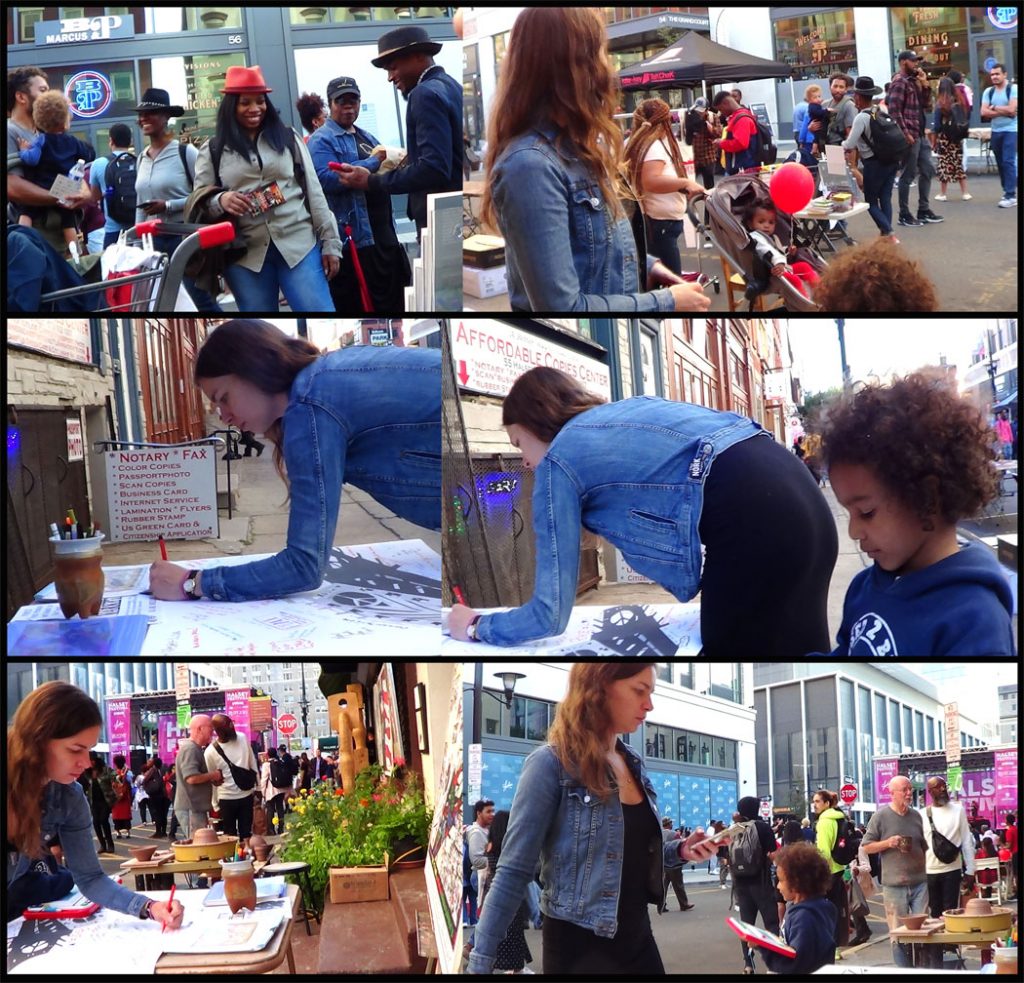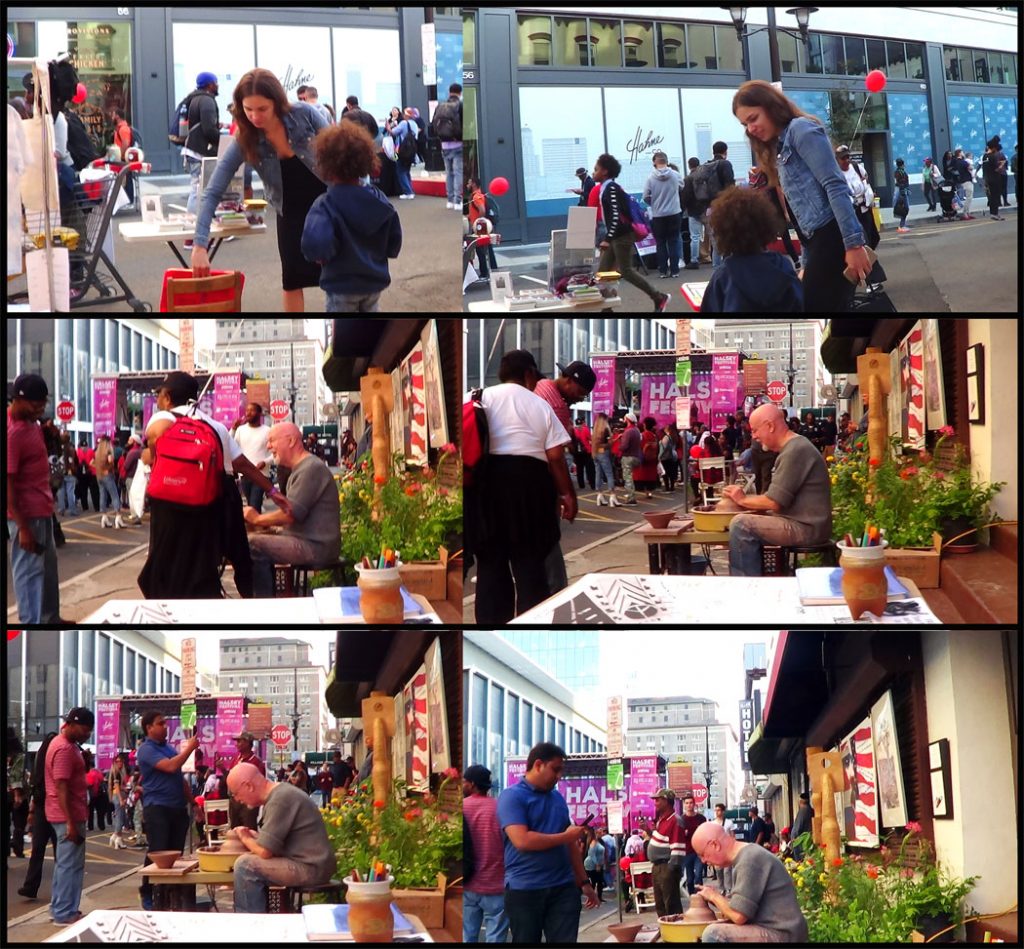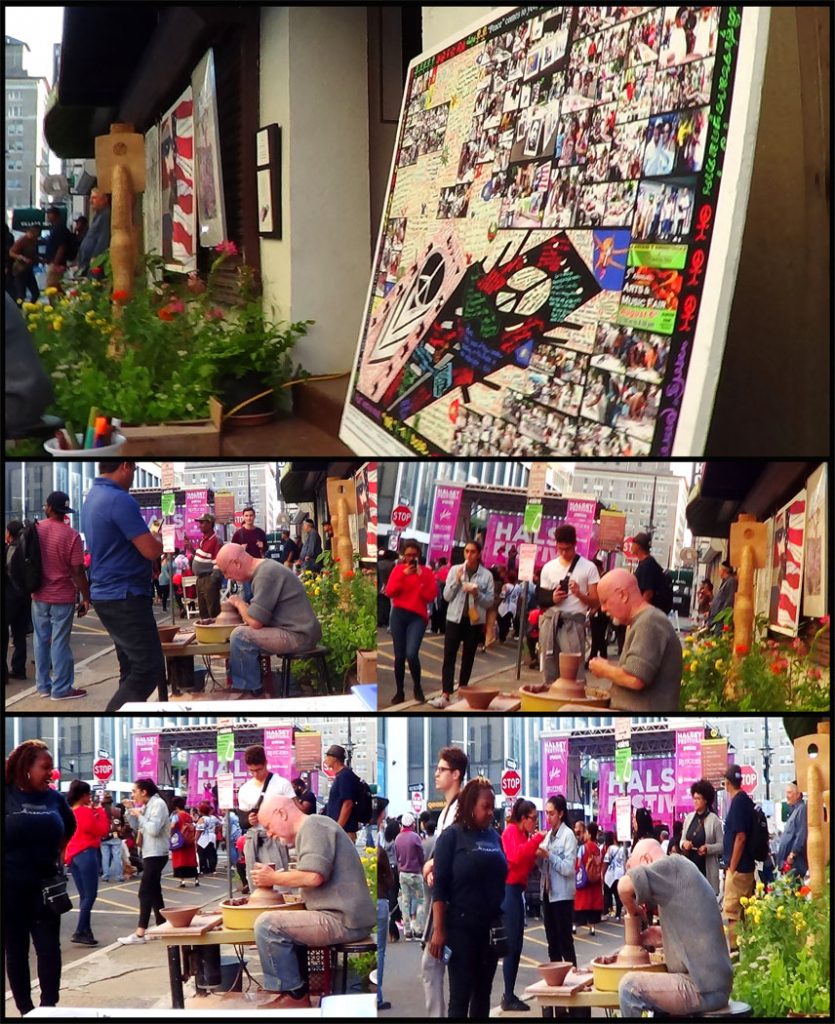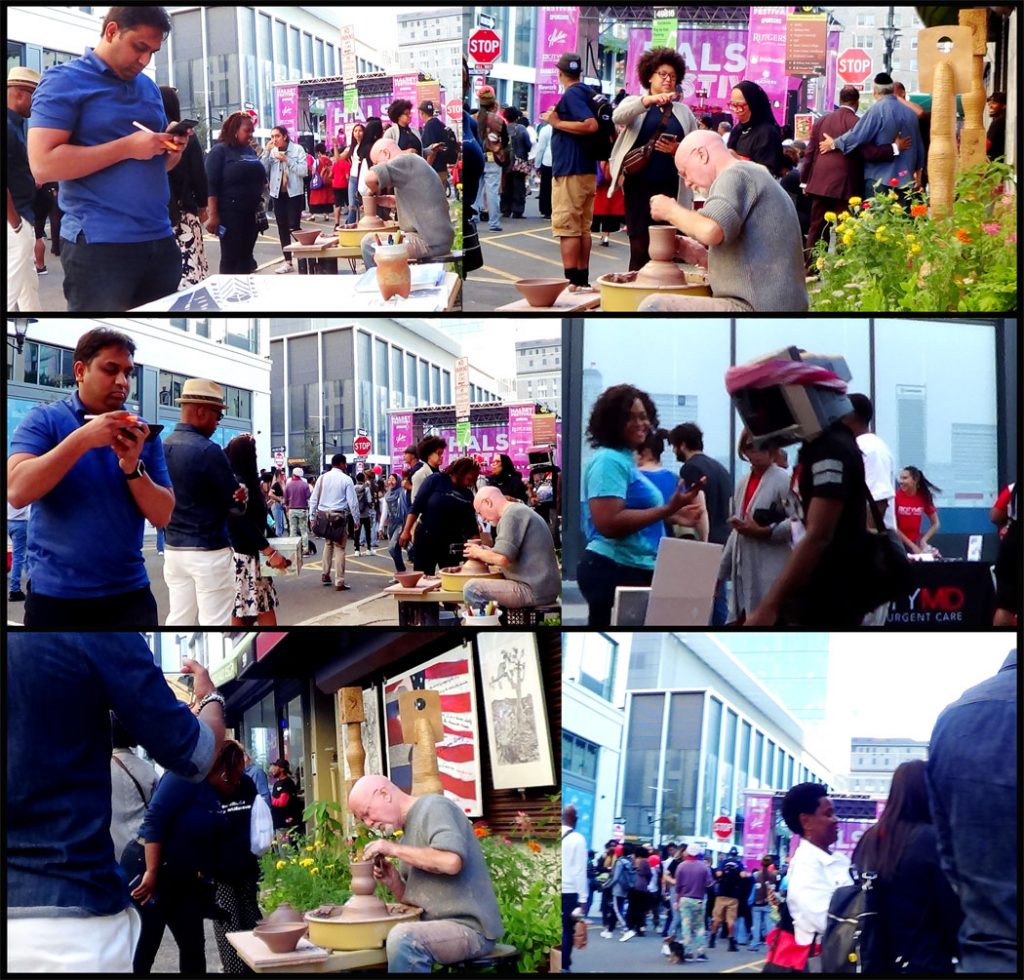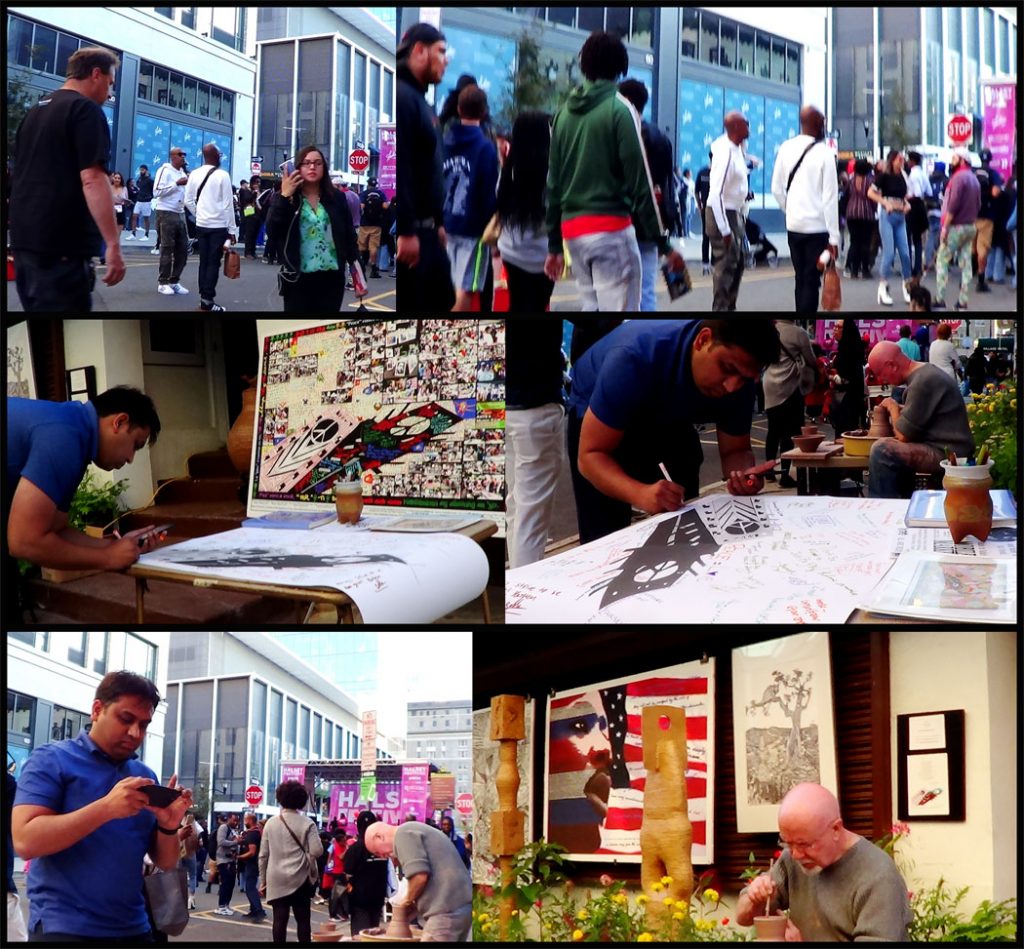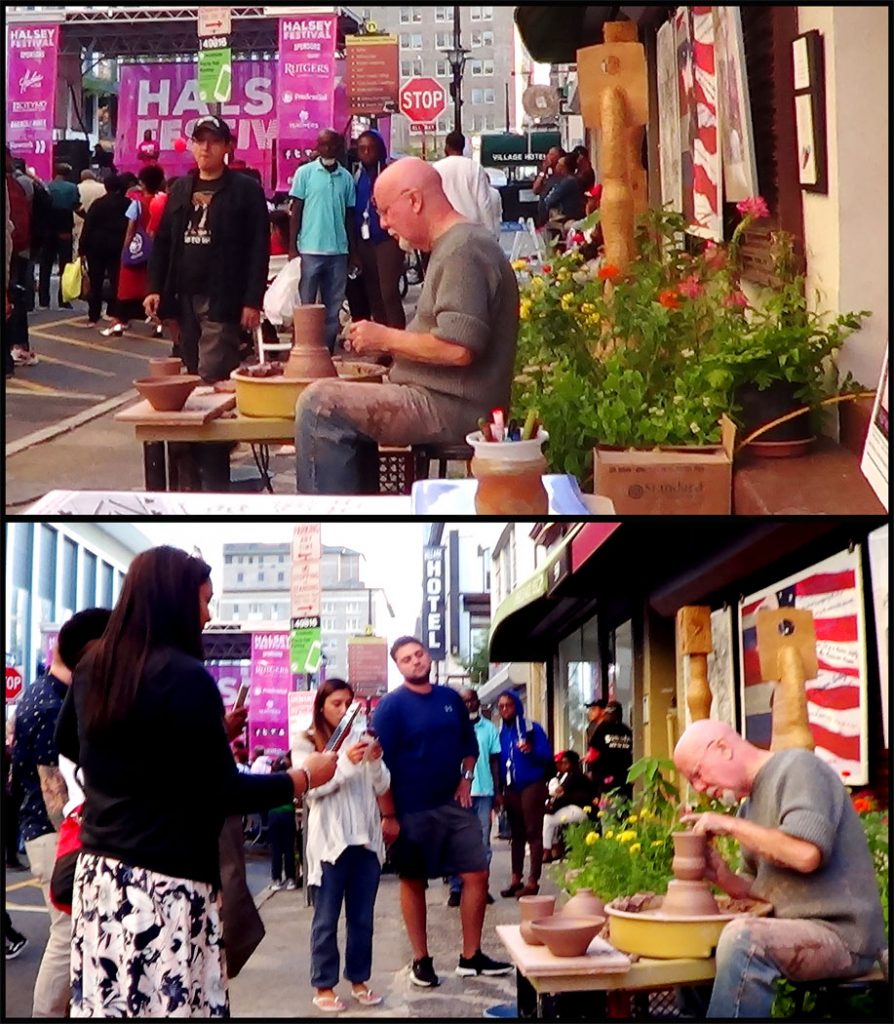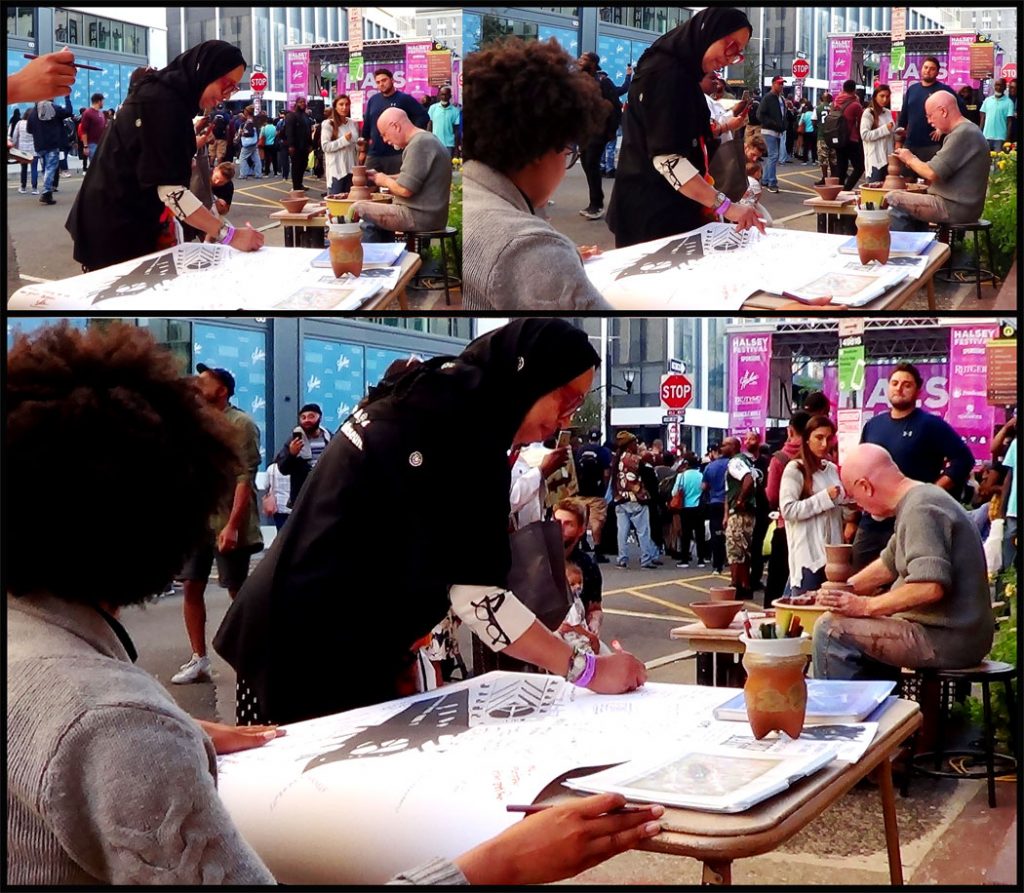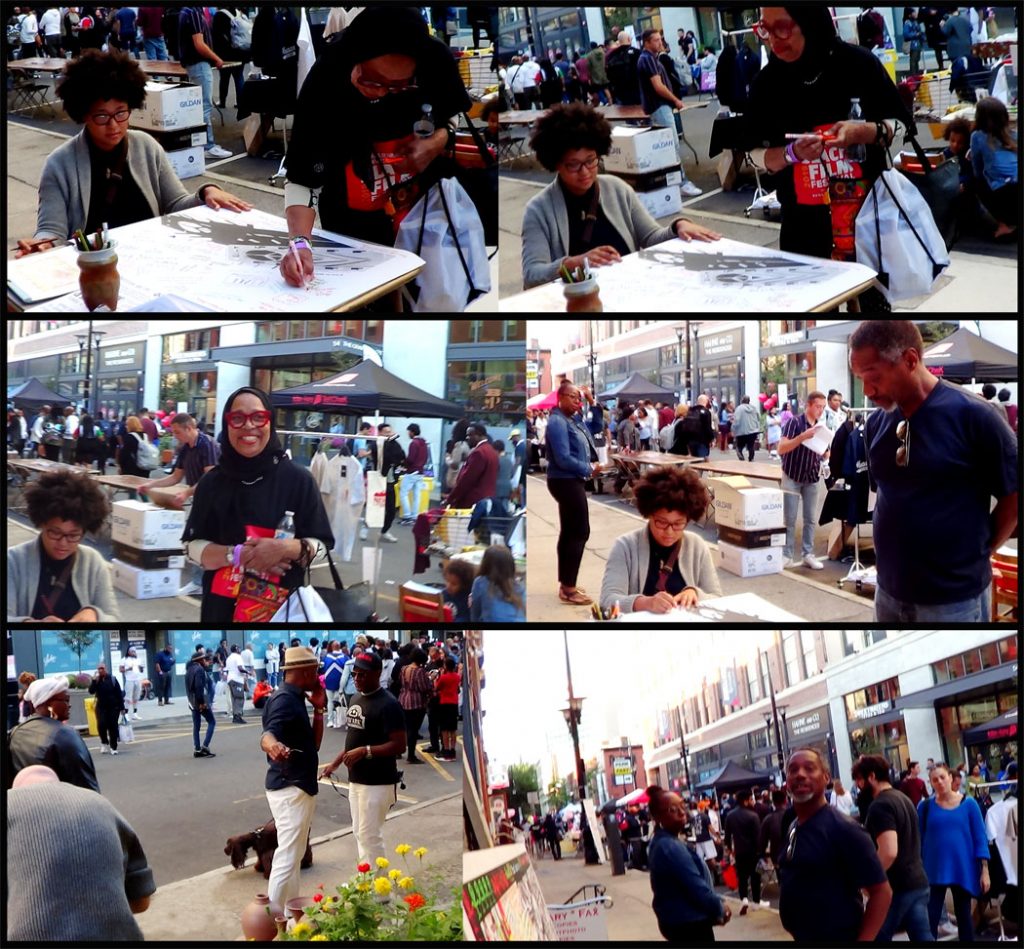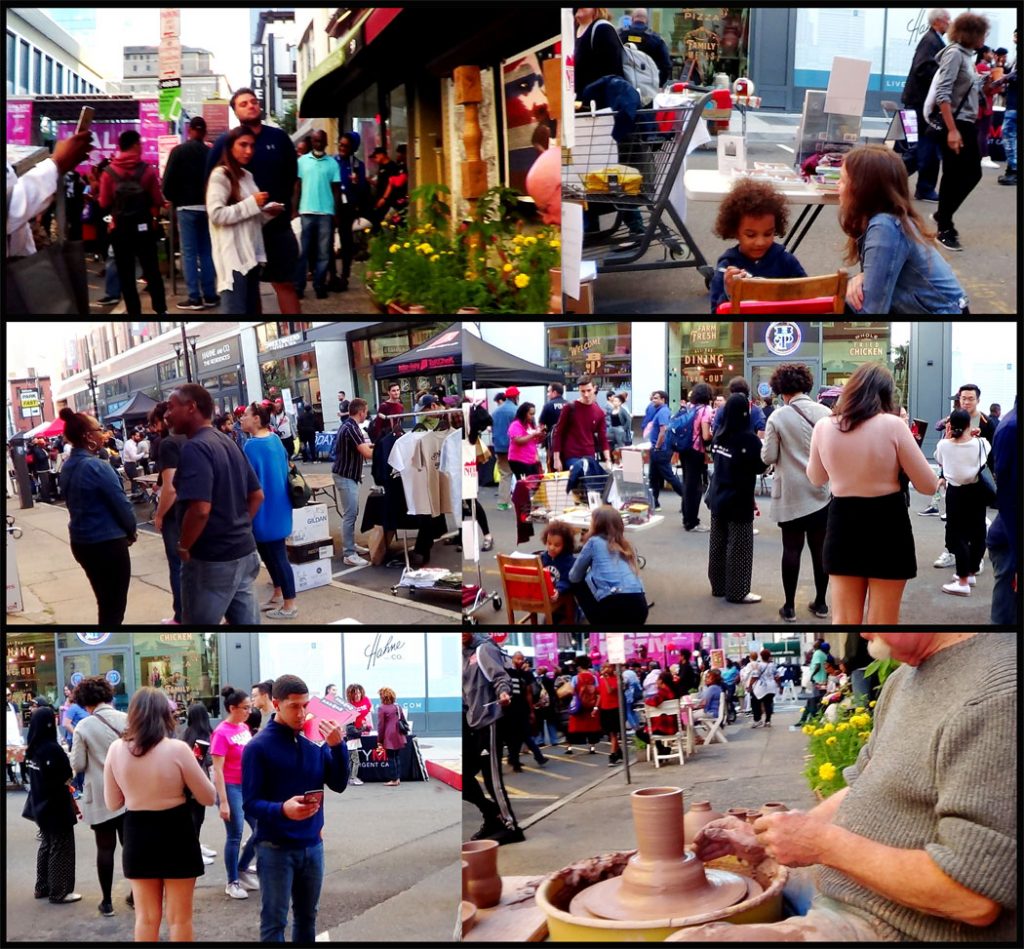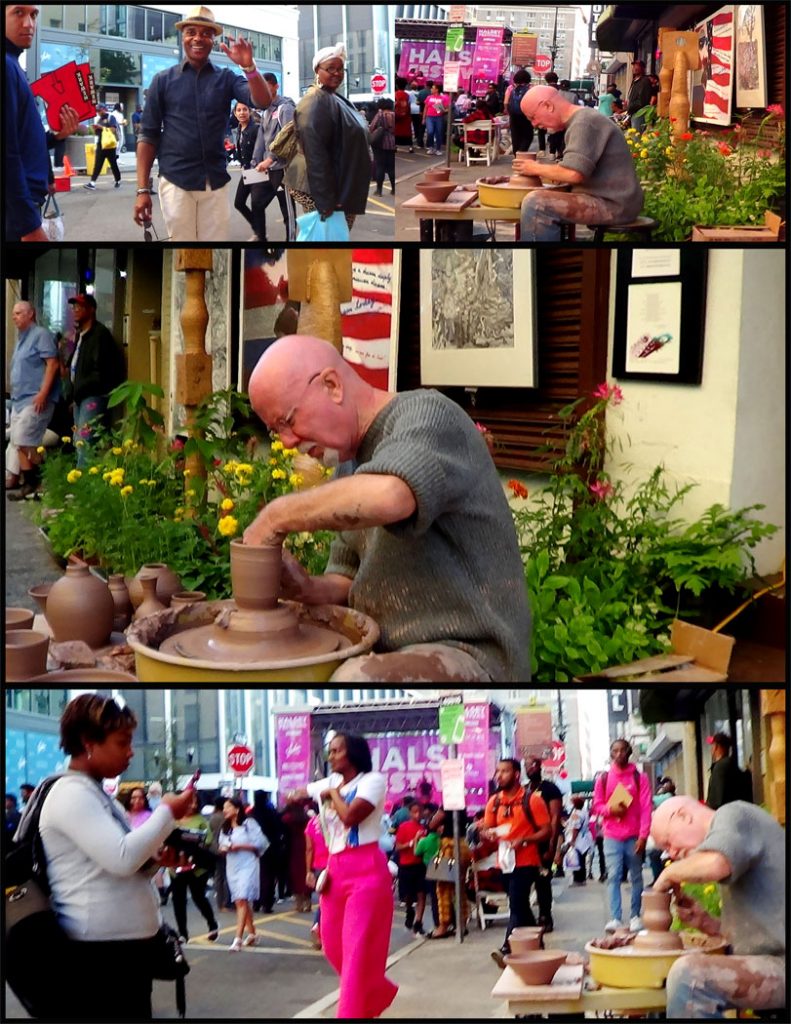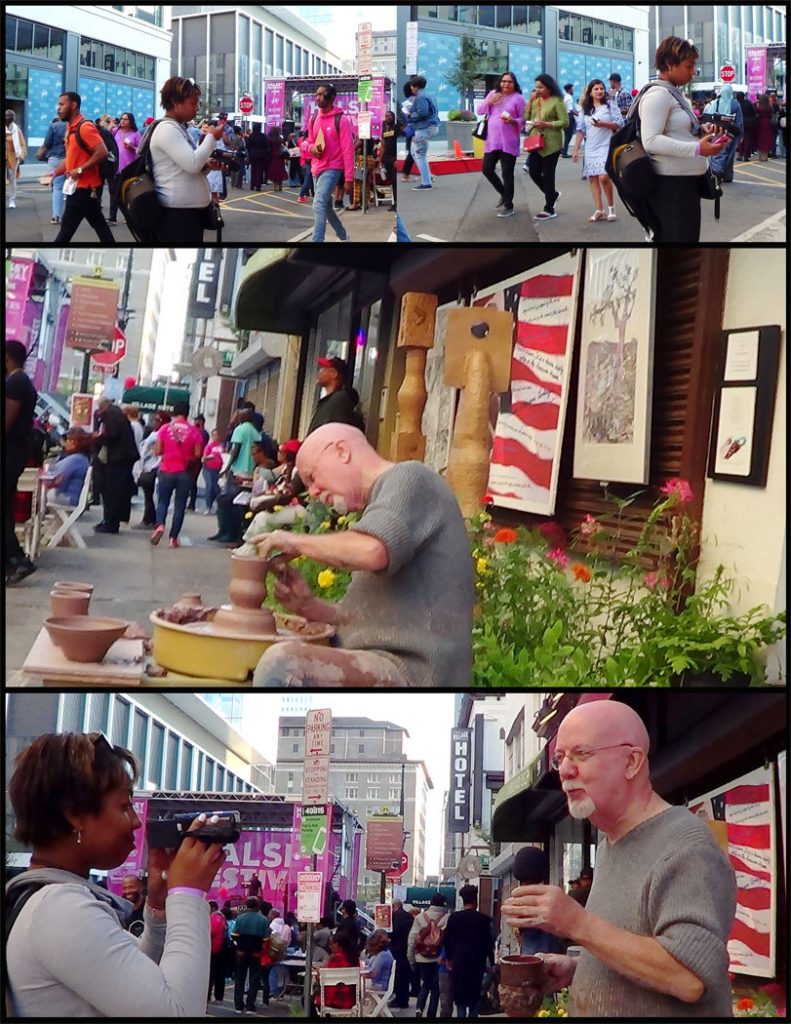 A lady from local media station videoed and interviewed John.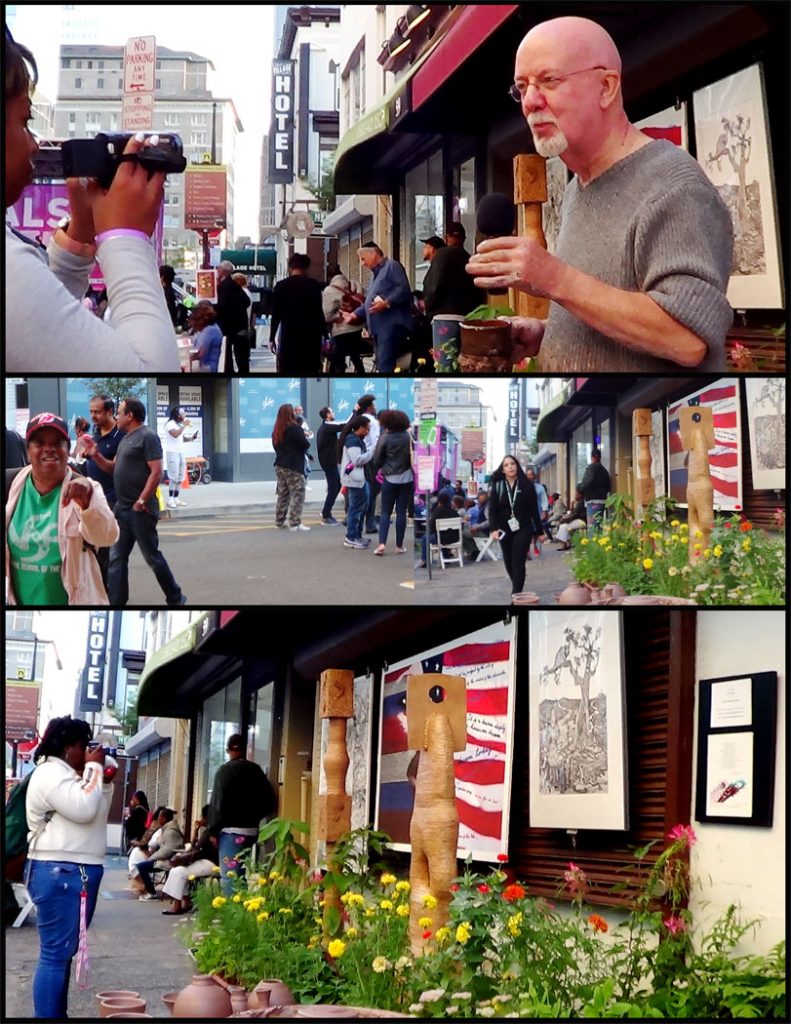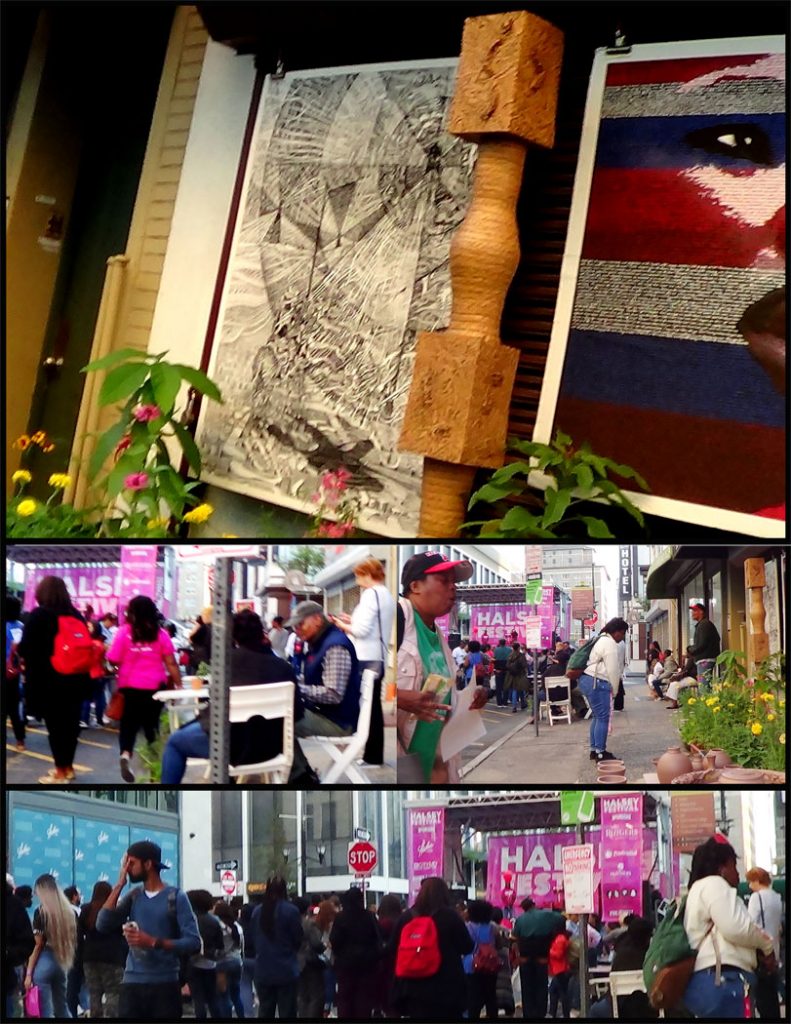 This artwork is my – Finished "Peace" artwork 8
Shadow of Peace and La Asociación de Barranquiteños de NJ Inc., Puerto Rican Festival in Newark on August 6, 2011, organized by Carlos Maldonado Pastrana, President of La Asociación de Barranquiteños de NJ.  Finished artwork, after the written comments by Ing-On Vibulbhan-Watts
Link to Peace Comes to 5th Annual Arts Music Fair Elwood Park Page:
I was very happy to see a lot more people participating in my Peace Project.  I believe that peace is one of the essential conditions of life.  Life without peace for one's self causes an individual to be unhappy.  Society without peace cause problems for everyone, particularly in countries such as Syria.  Greedy leaders, politicians and corporations can create a great deal of harm to people around the world.
Humanity is now able to achieve highly advanced levels of technology.  However, some are afraid of development in certain technologies, such as the robotics, which may have the potential to control human activity in direct ways.  Humans produce high technologies including robotics, but all these technologies are dependent on the beliefs of those who create them.  If the people who build them are peaceful, the products will likely benefit humanity and hopefully do no harm.  On the other hand, if greedy people make the products, then everyone should worry.  The things they create may be dangerous and intended to kill millions of people.  Their nuclear weapons, armaments, or robots, can cause irreparable harm. 
Older people, especially, should realize that they cannot take even one penny with them when they die.  Being greedy will only gain them unhappiness and cause problems for others.  History will record your actions for the children, grandchildren and future generations that look back at the legacy of your contributions to the world. 
It is time to seek peace in ourselves, and spread harmony for all humanity.   Now is the time for adults to cultivate peace in the hearts of the next generation so the whole world can grow in universal harmony.   
Please continue to view The Halsey Street Festival Part 5
Ing-On Vibulbhan-Watts and John Watts, Thursday, April 9, 2020