The Quarter Mile Print Project Part 1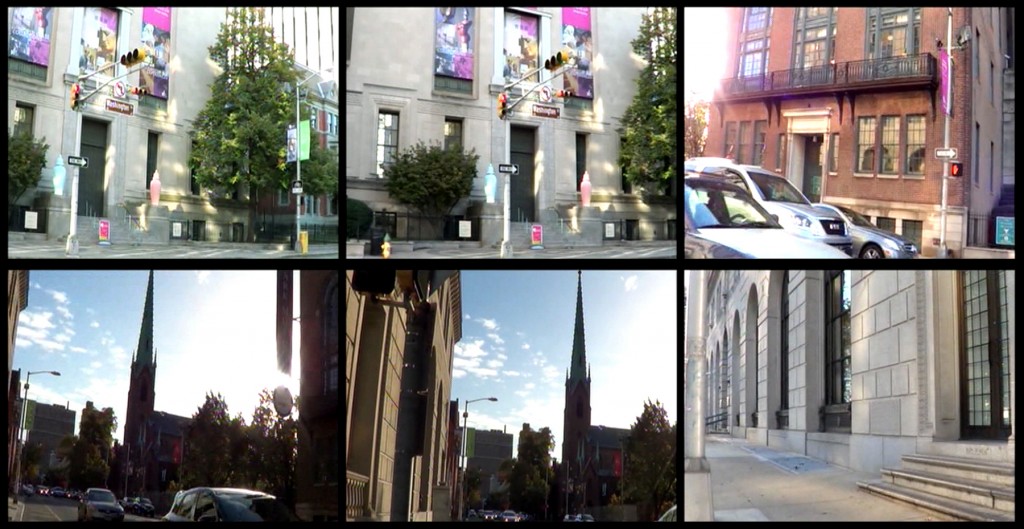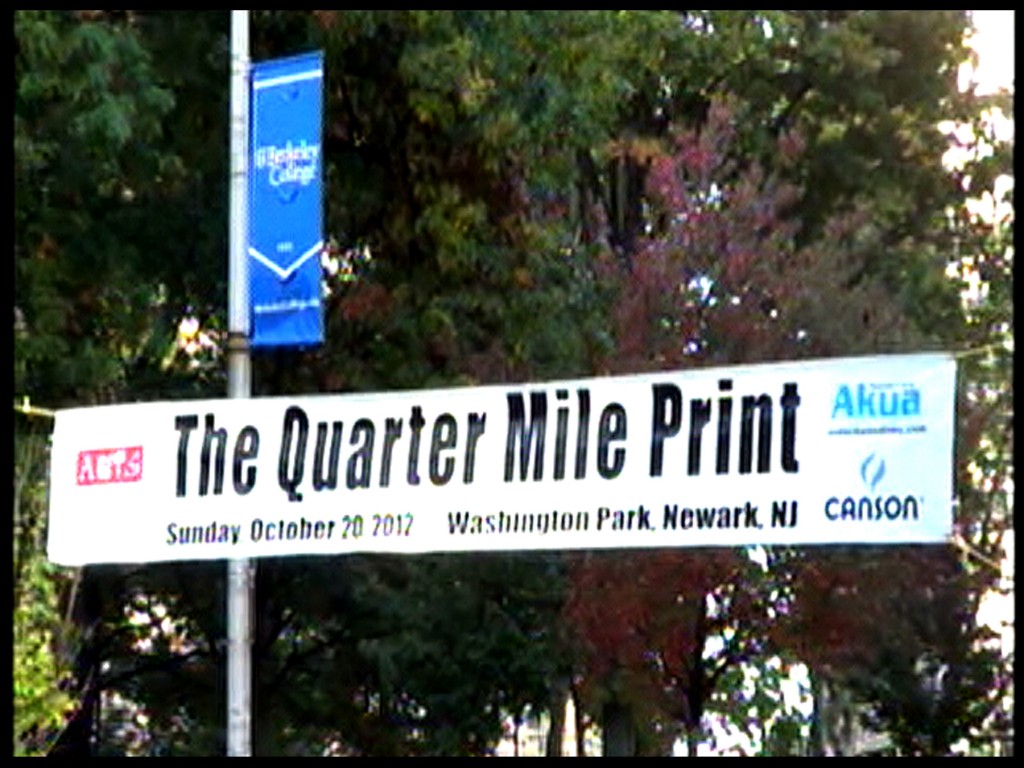 Link for YouTube:
https://www.youtube.com/watch?v=PYRBkrSW0ic&list=UL0mp-2o8NYwo&index=9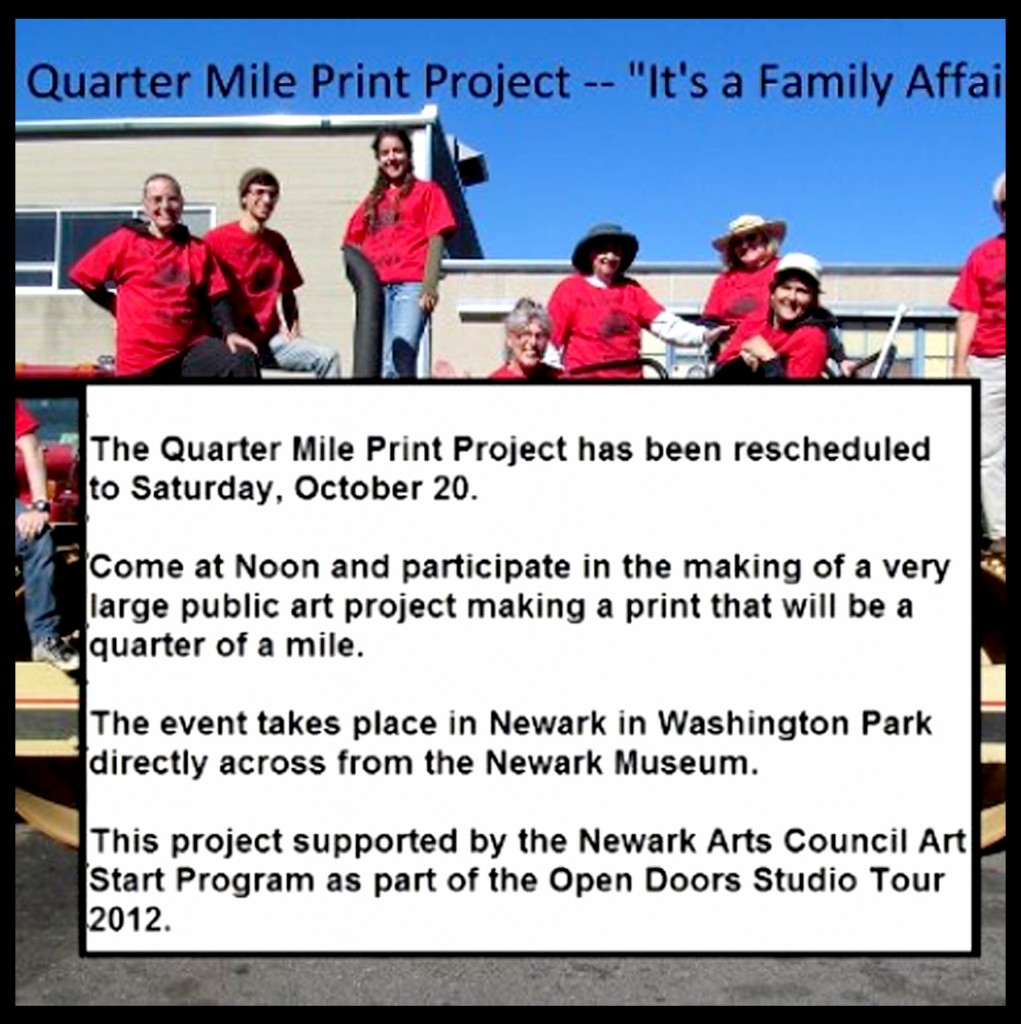 Stephen McKenzie (in  red T-shirt) is the organizer.
The event taks place in Newark, in Washington Park.  The intention of the project is to make a print that is a quarter of a mile long. 
This is printmaking and type of print being made is a monotype.  All participants receive ink (soy/water-based), brushes, a sheet of paper and technical instruction.  When finished making and image, a sheet of paper is placed on top and a steamroller prints it.  The entire print will consist of over 500 sheets of paper.  All who participate will take home their print when the project is completed. 
This project supported by the Newark Arts Council Art Start Program as part of Open Doors Studio Tour 2012. 
The Quarter Mile Print Project, "It's a Family Affair"

Link to The Quarter Mile Print Project Part 2:
https://ingpeaceproject.com/ings-peace-project-and-the-quarter-of-mile-print/the-quarter-of-mile-print-project-part-2/