The Halsey Street Festival, Part 3, Thursday, September 19, 2019,
On Halsey Street between Bleaker Street and New Street, Downtown Newark, New Jersey, USA
John Watts demonstrated pottery,
Ing's Peace Project, Ing & Johns Artwork,
A lot of Merchants, Food, Music and Fashion Show
Photographs by Ing-On Vibulbhan-Watts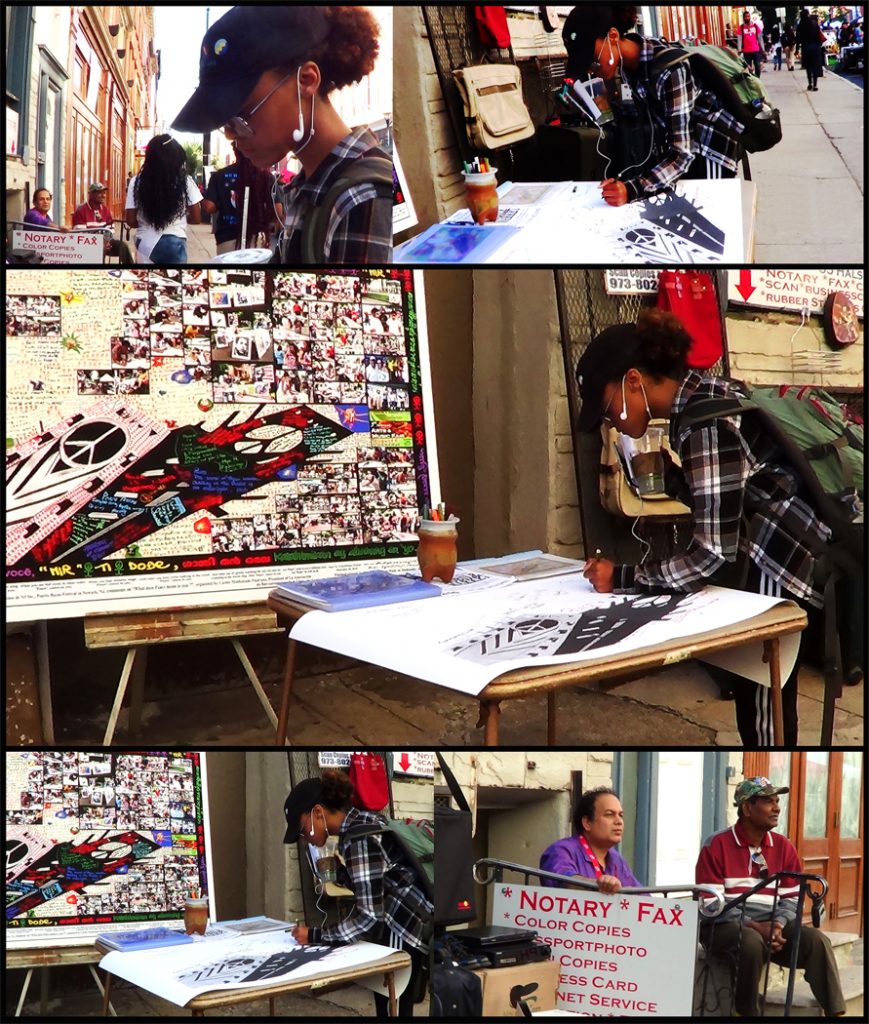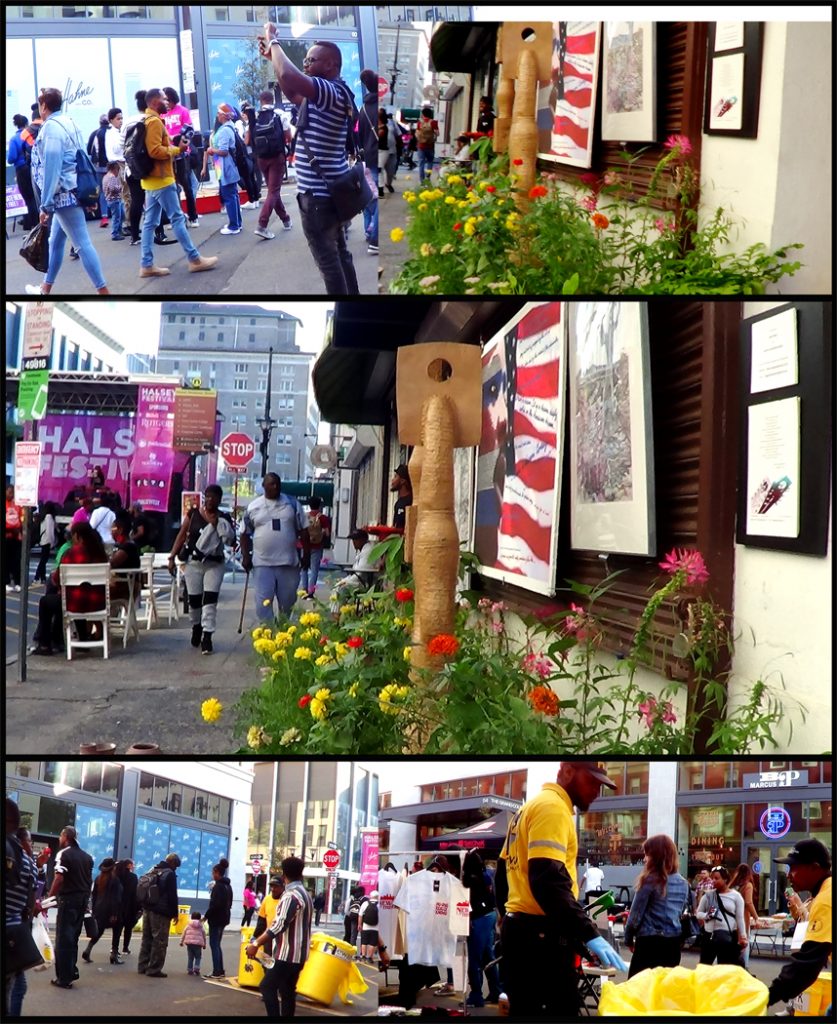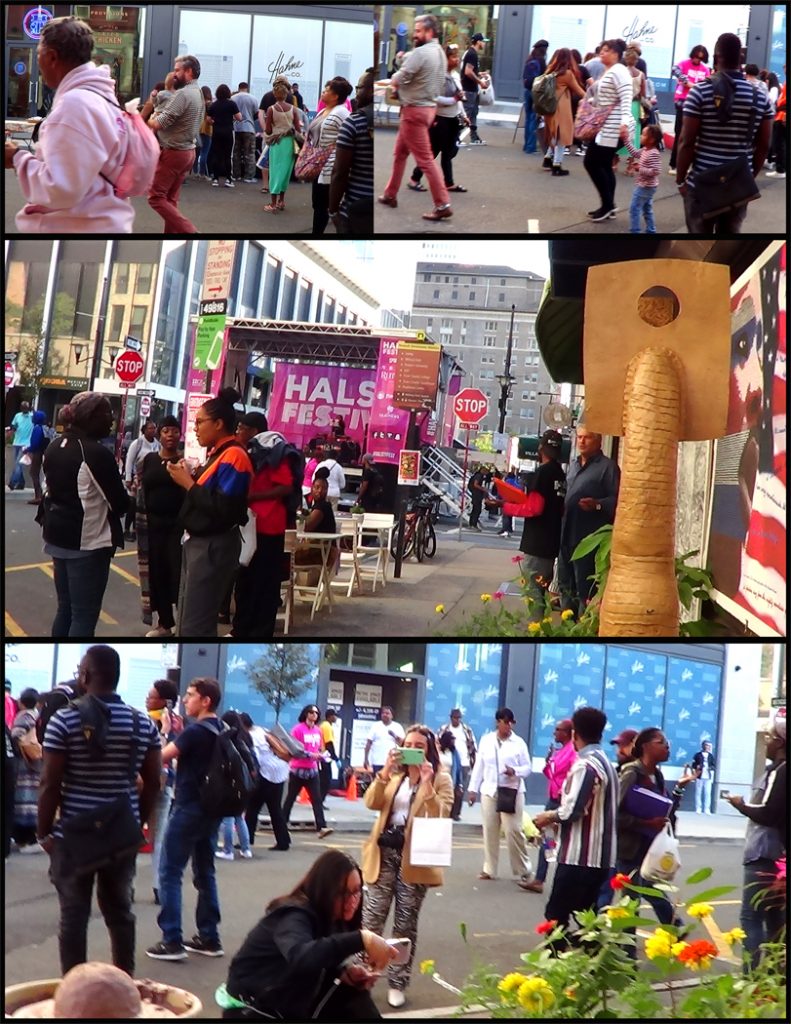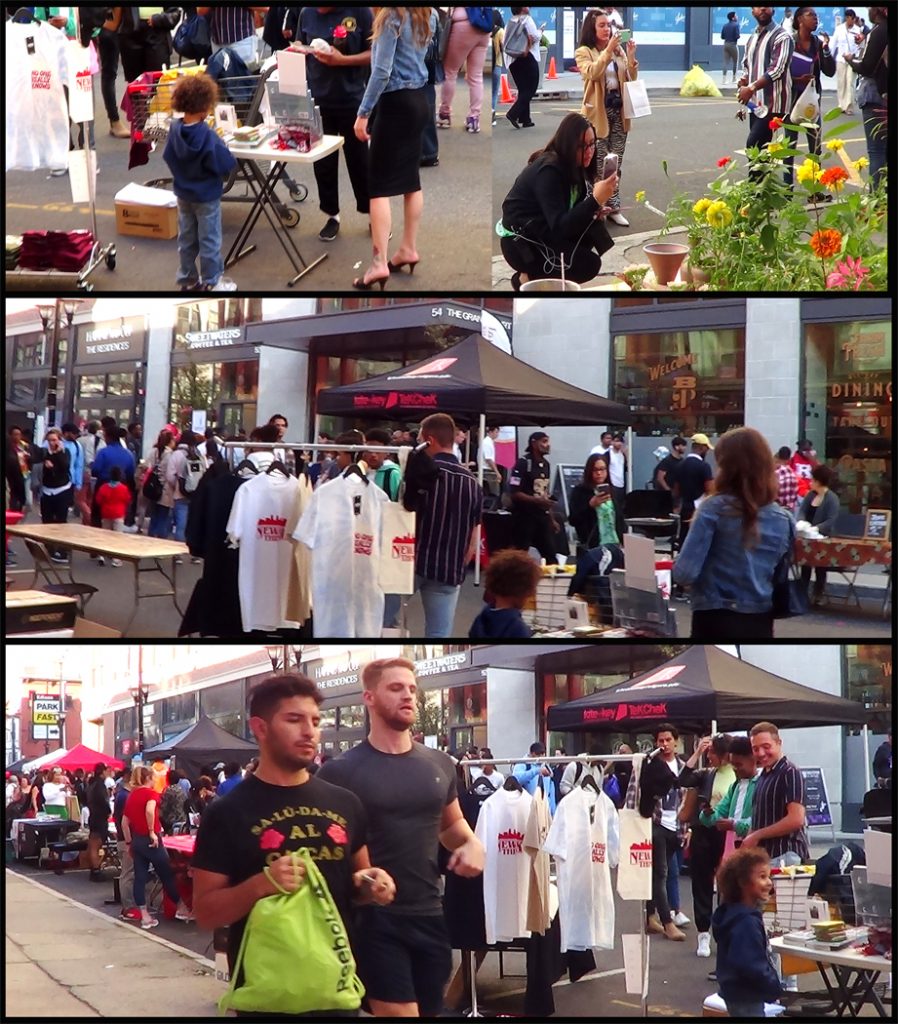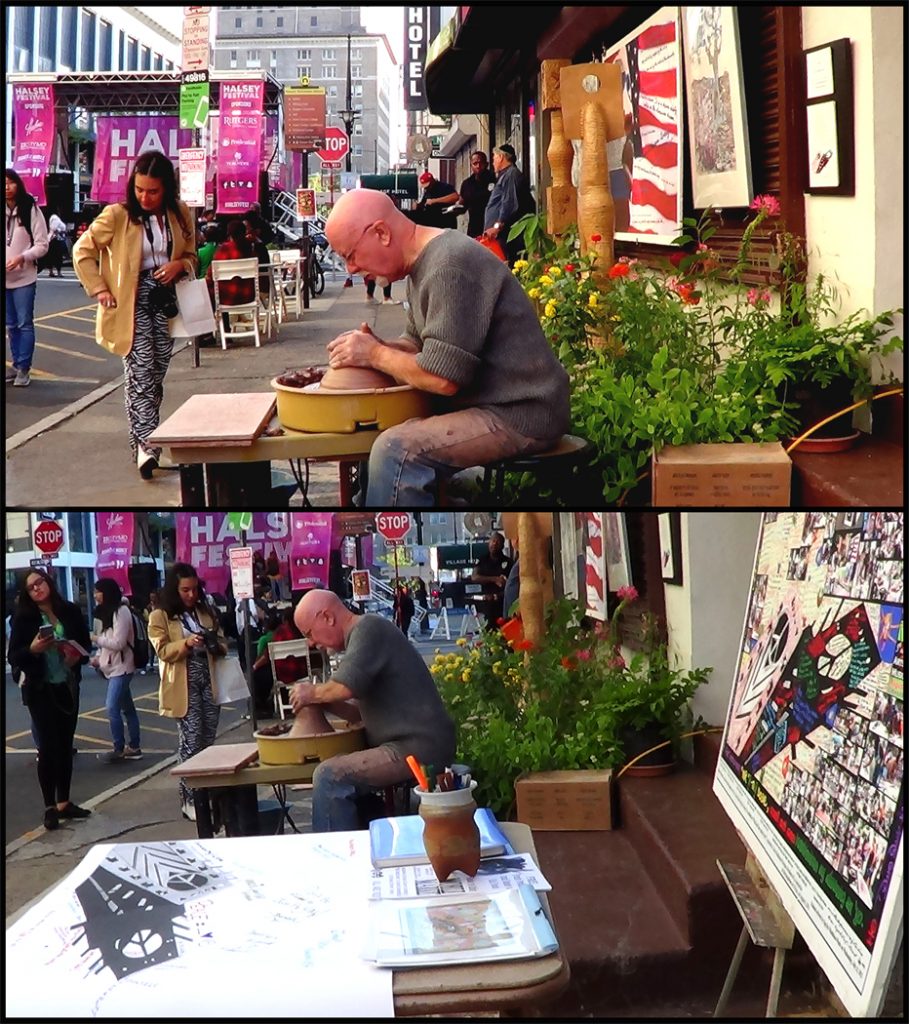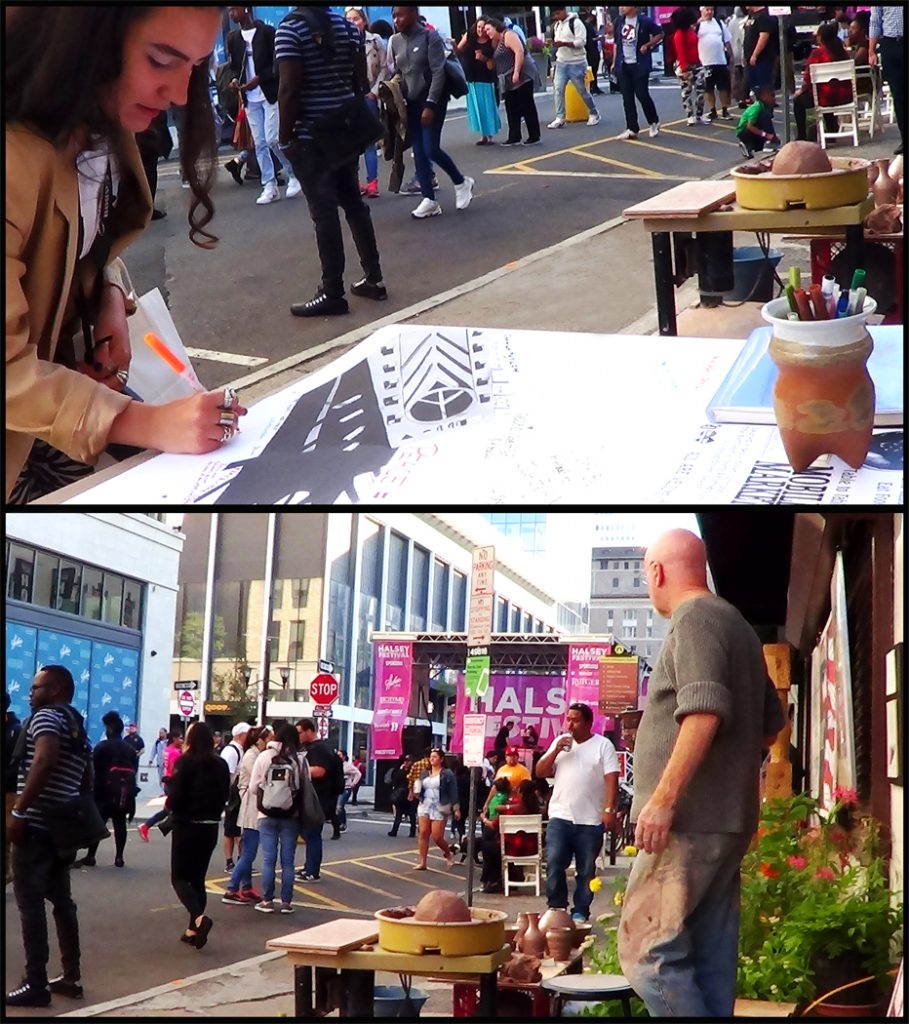 More people came to enjoy the activities that The Halsey Street Festival presented. I brought my Peace Poster offering to the participants of the festival to express their thought on "What does Peace mean to You?" or to them.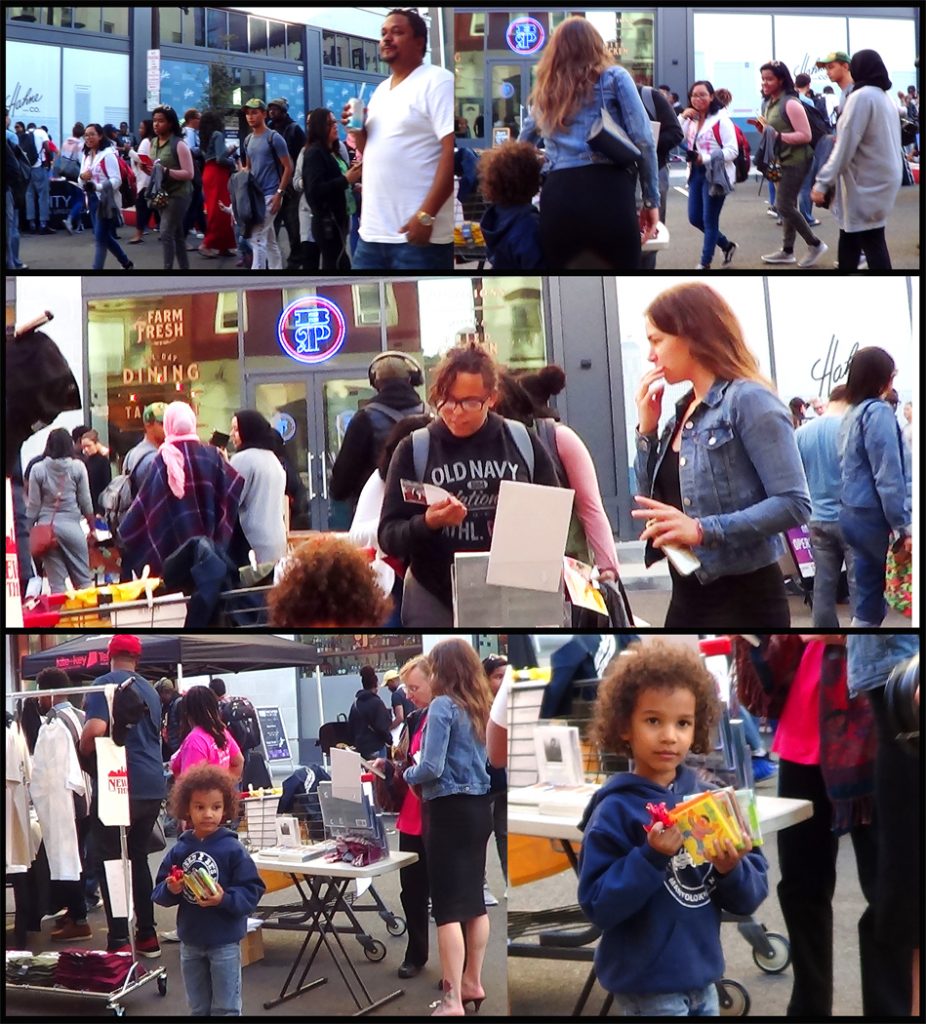 I brought Kai's books for the boy to look at in case he got tired of adult business.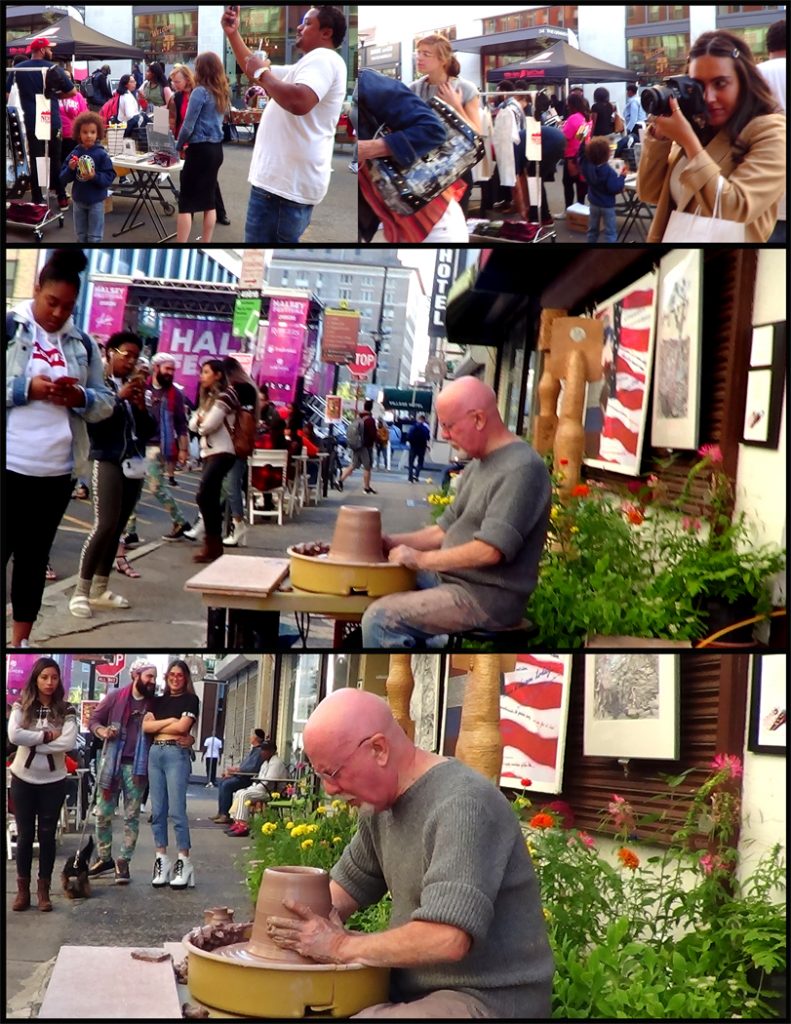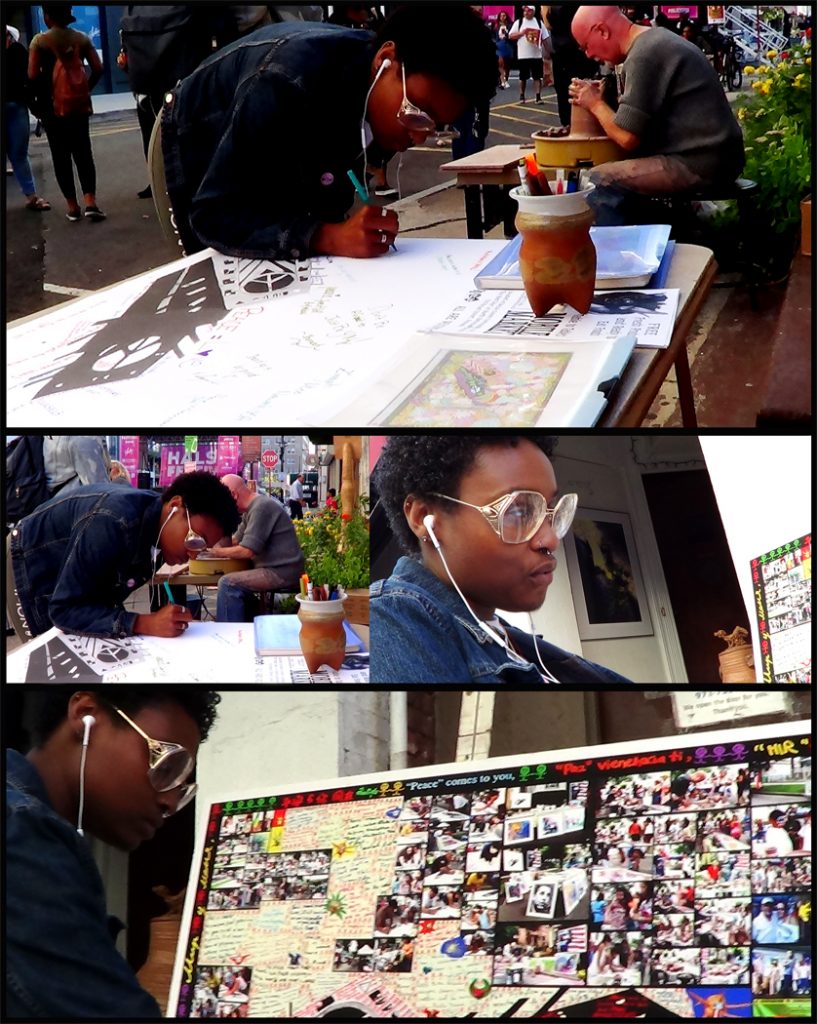 I was very glad to see more people were willing to record their thoughts on Peace.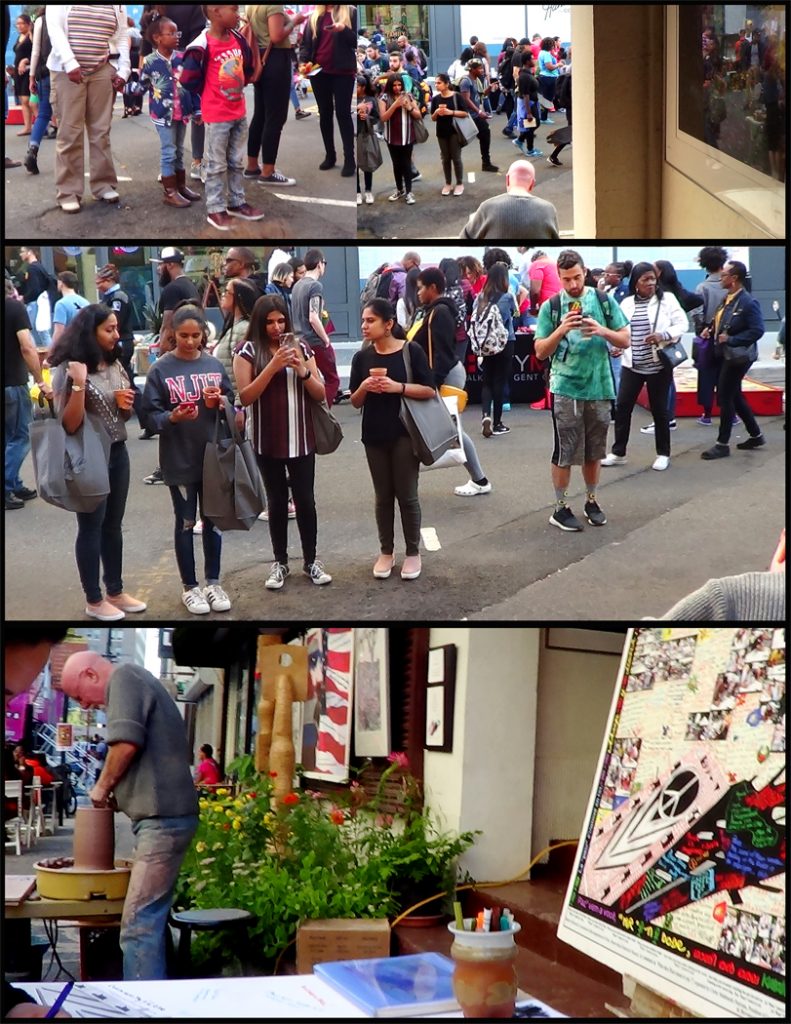 People were lined up to see john throwing a large pot.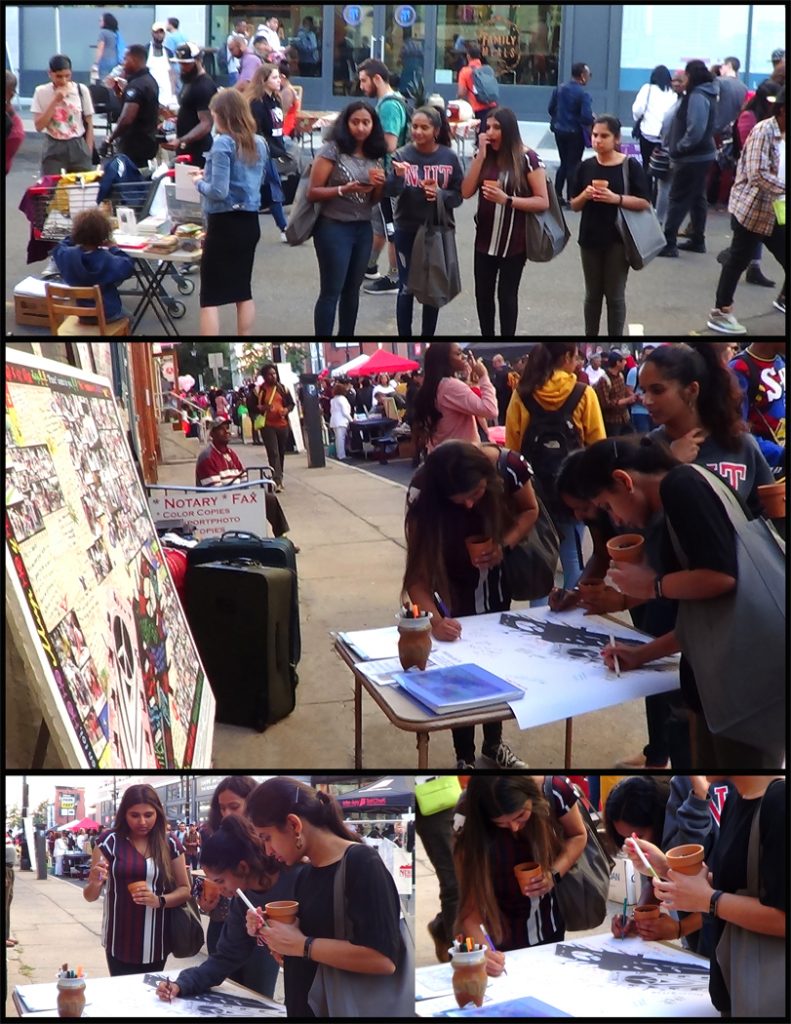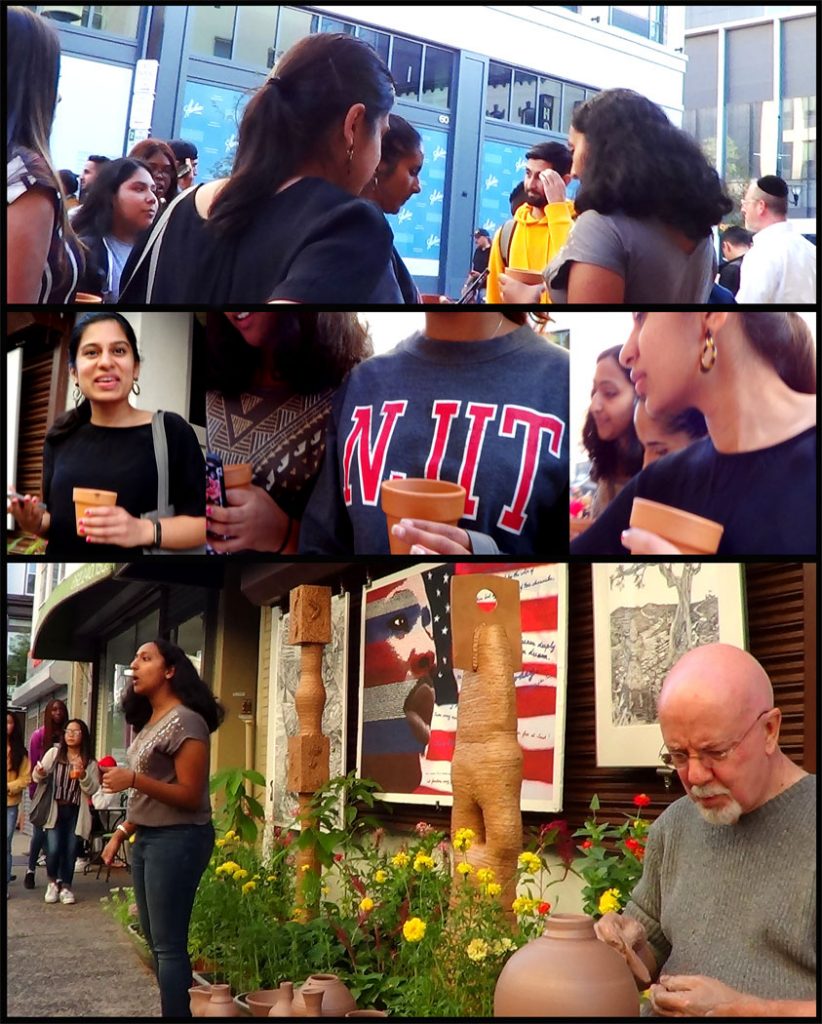 I was glad to see the group of young women who are studying at NJIT (New Jersey Institute of Technology) where I graduated with a master's degree in Polymer Chemistry in 1980.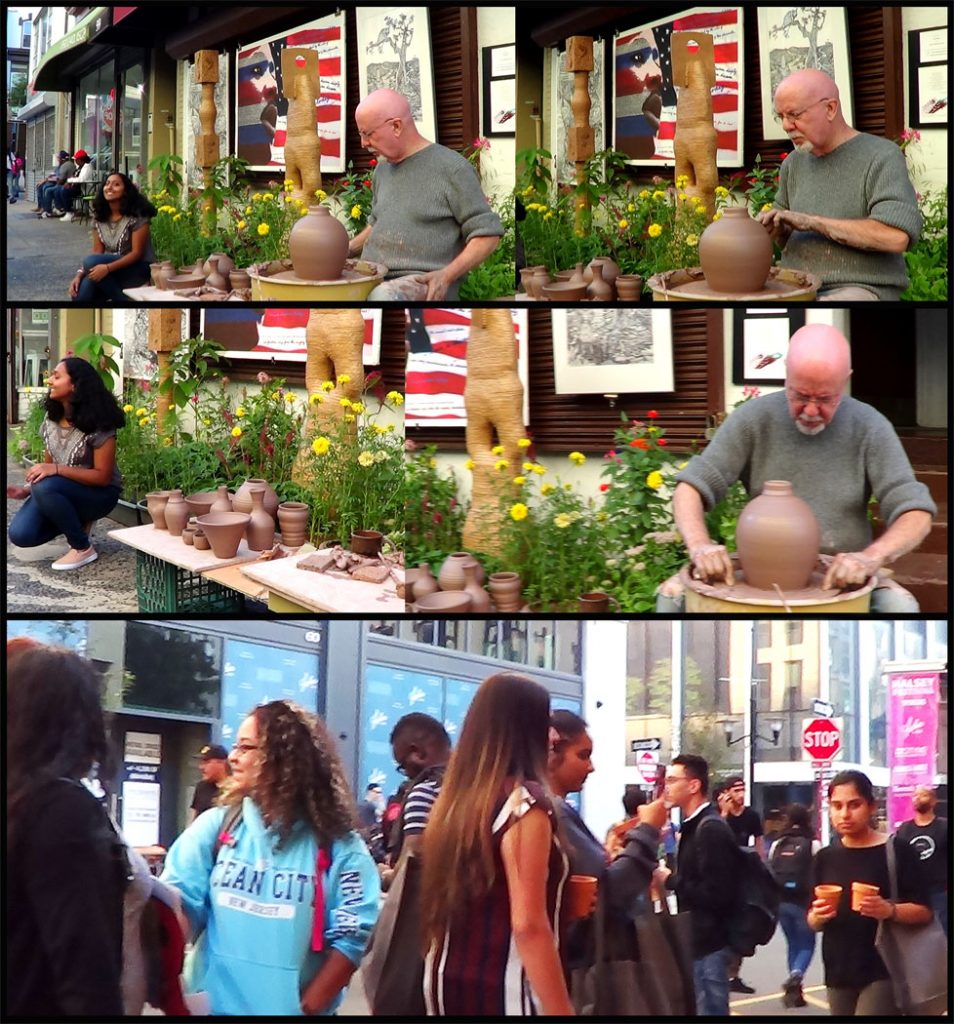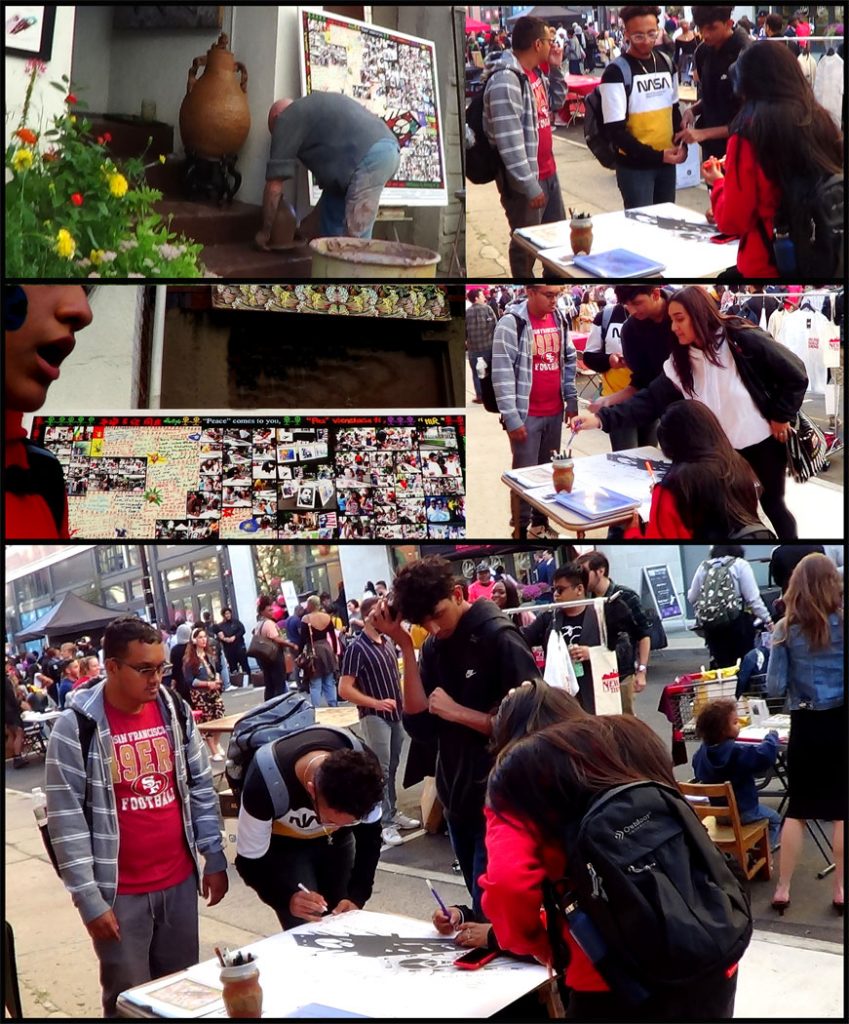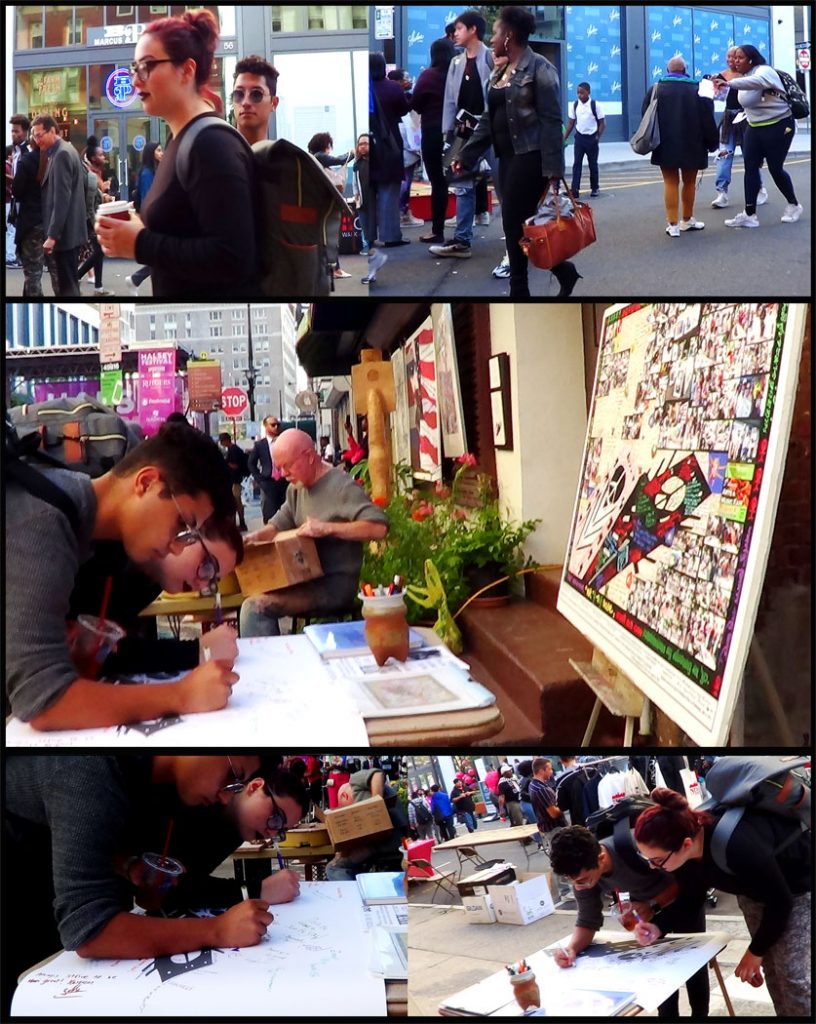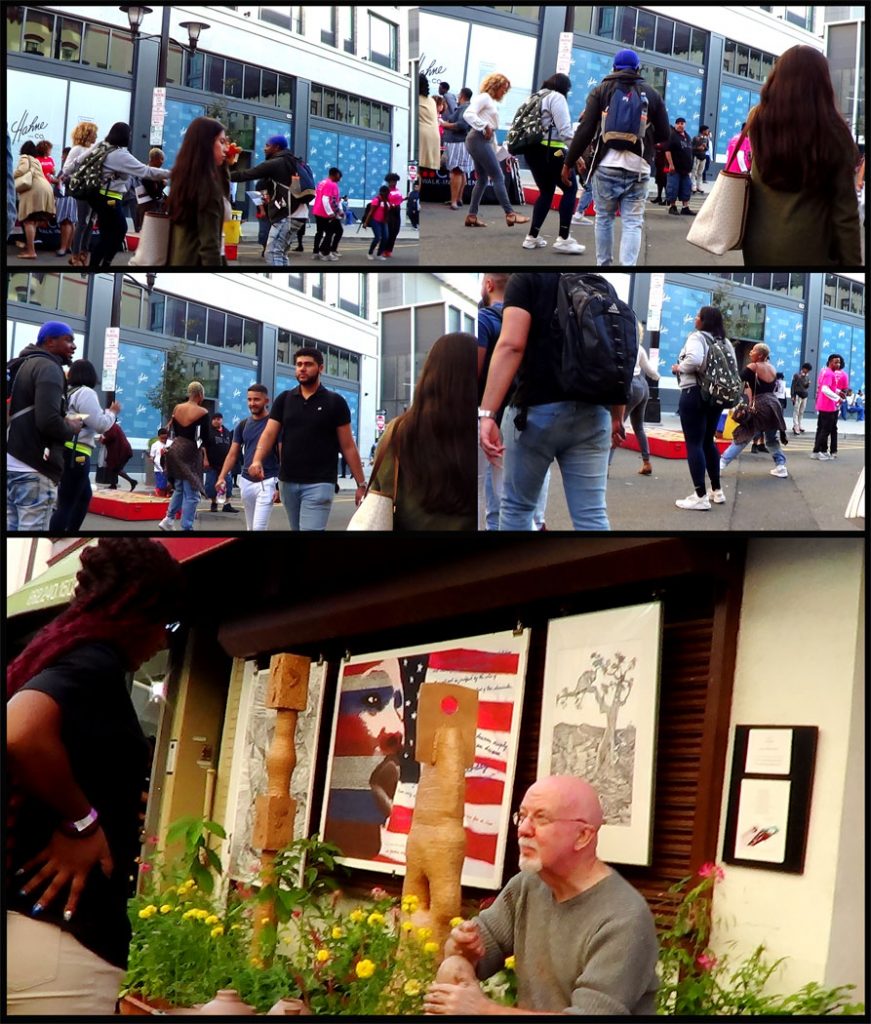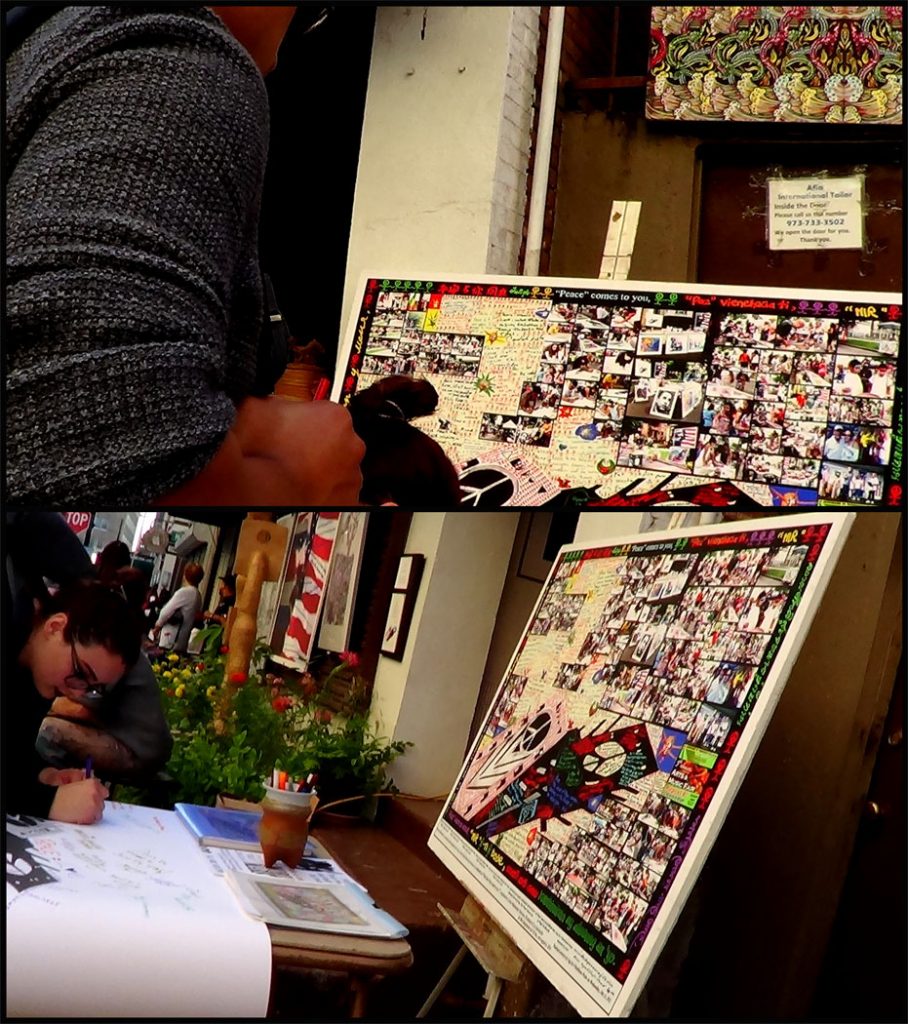 This artwork is my finished, "Peace" artwork 8
Shadow of Peace and La Asociación de Barranquiteños de NJ Inc., Puerto Rican Festival in Newark on August 6, 2011, organized by Carlos Maldonado Pastrana, President of La Asociación de Barranquiteños de NJ. Finished artwork, after the written comments by Ing-On Vibulbhan-Watts
Link to Peace Comes to 5th Annual Arts Music Fair Elwood Park Page: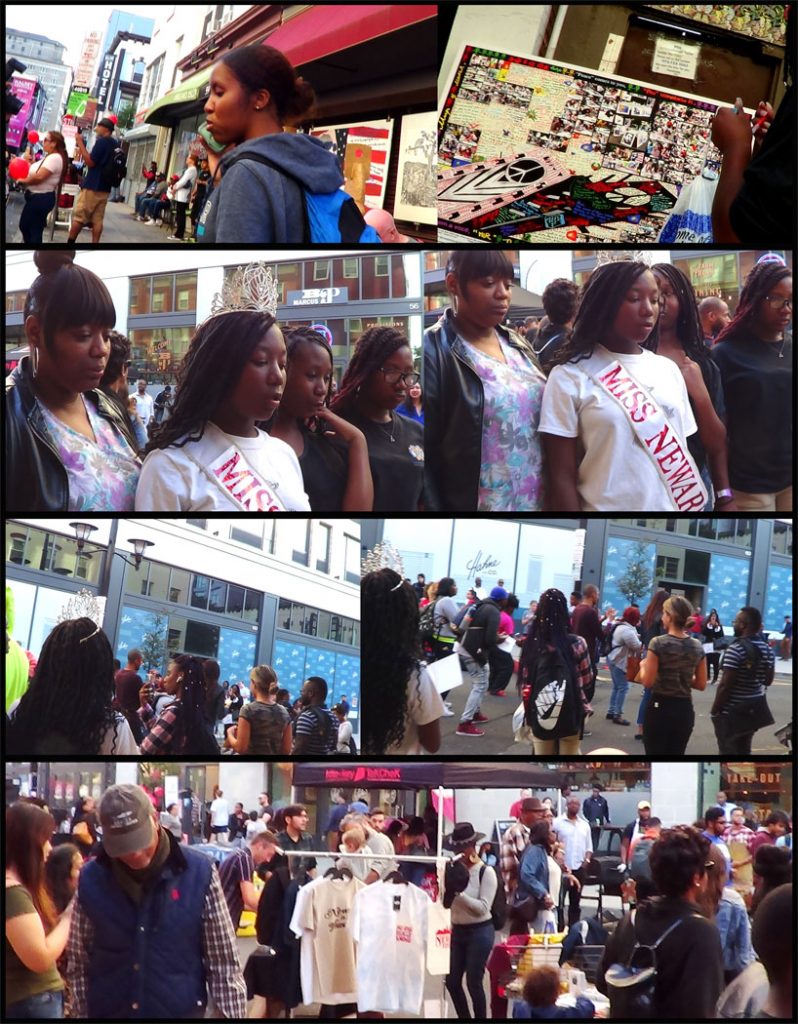 "Miss. Newark, New Jersey", & Other people were watching John demonstrate pottery.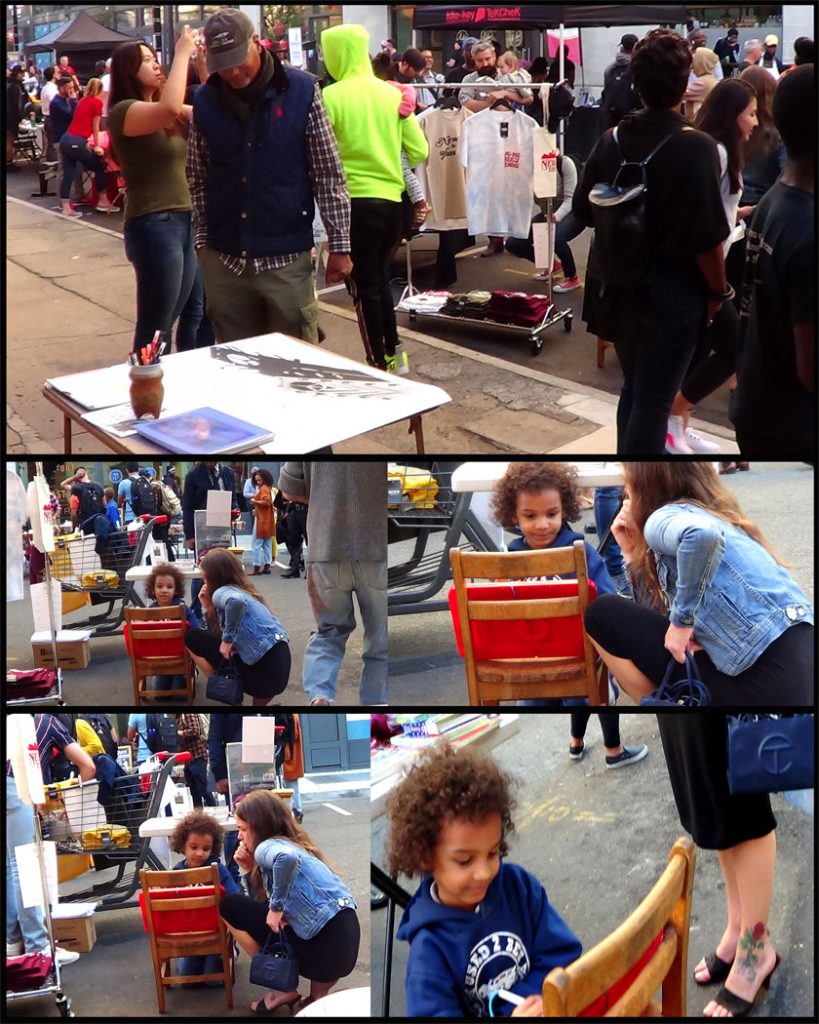 I brought Kai, our grandson's desk chair, and an Alphabet spelling board to the boy and offered him some drink. He seemed to enjoy playing with the Alphabet spelling board.
Please continue to view The Halsey Street Festival Part 4
Ing-On Vibulbhan-Watts and John Watts, Sunday, February 16, 2020