The Quarter Mile Print Project Part 2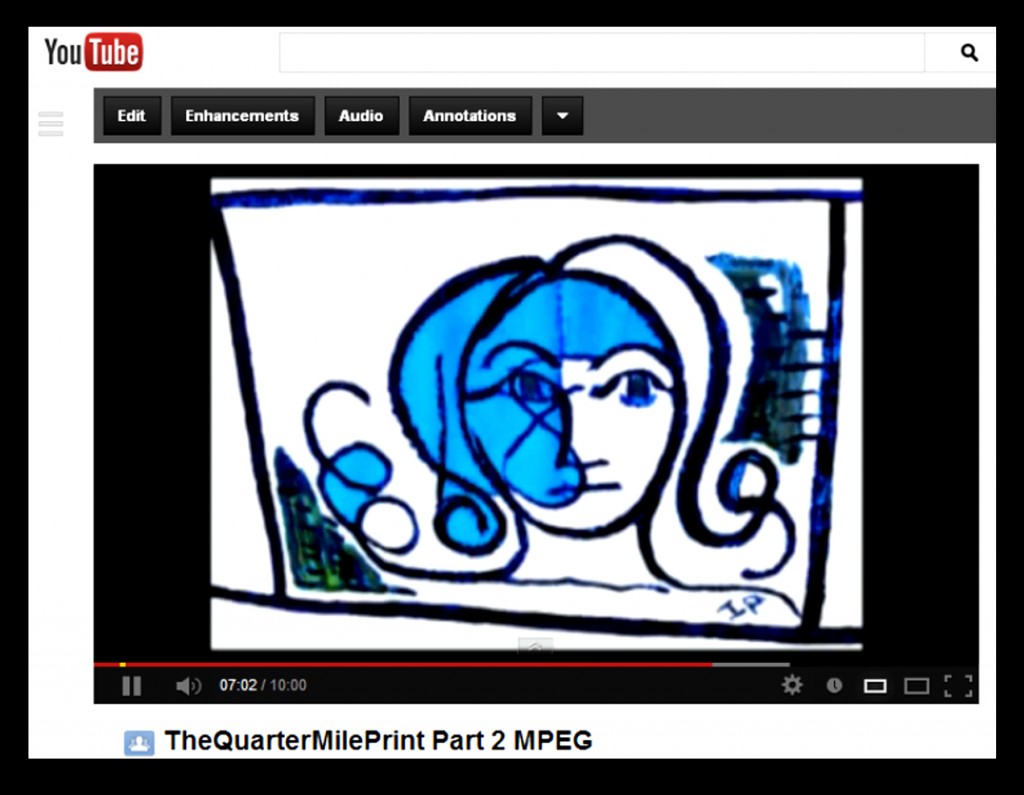 Link for YouTube:
 https://www.youtube.com/watch?v=0mp-2o8NYwo&list=ULPqQUnB4MIF8&index=8
 The Quarter Mile Print Part 2 Description
  Stephen McKenzie, the director of the Arts Workshop at Newark Museum told us about his project, The Quarter Mile Print and he invited us to participate.  I asked Stephen if I could bring my Peace Project to join in with his project.  He was glad to have my Peace Project become part of the event.  The event day was intended to be on Sunday, October 7, 2012 but because rain was forecast, he postponed the event to Saturday, October 20.  It was a beautiful and sunny day when the activity finally took place.  People came to make mono prints on the street and also came to my Peace Project table and wrote the comments on "What does Peace mean to you?"  Until late afternoon John was helping me take care of the Peace Project activities.  I enjoyed walking about admiring the artwork on the street, taking as many pictures as I could and also recording video to be posted on my website and YouTube for sharing with others who were unable to participate. 
Everyone enjoyed painting.  Children were also having a good time playing with the paints to make finger print artwork.  This inspired me to write the following poem:
  Little Hands
 Little imprint hands
  Little hands trembling
 With red and blue paint on palms
Carefully they press
 Their fingers print
Recording their time
Red and blue colors bright
Playful event
That is their concern
 One hundred years onward
Their children will feel
Longing, touching
 Their little imprint hands
 Ing-On Vibulbhan-Watts, Sunday, November 25, 2012, 3:39 P.M.
Please enjoy more artwork from the people who came to participate with The Quarter Mile Print Project on Saturday, October 20, 2012 at Washington Park, Newark, New Jersey. 



While I was cleaning this artwork to this point, I became frozen.  I looked at it.  It reminded me of Picasso's artwork.  Forgive me for keeping this artwork at this point.  I thought to myself that nobody knows what their ability is until you try.  You might become a Picasso "wana be".
Ing-On Vibulbhan-Watts, Wednesday, November 21, 2012








 


Link to The Quarter Mile Print Project Part 3: