Photograps and Emails Correspondences of Ing's Peace Project Participators
These two young girls love to express their thought on what peace mean to them.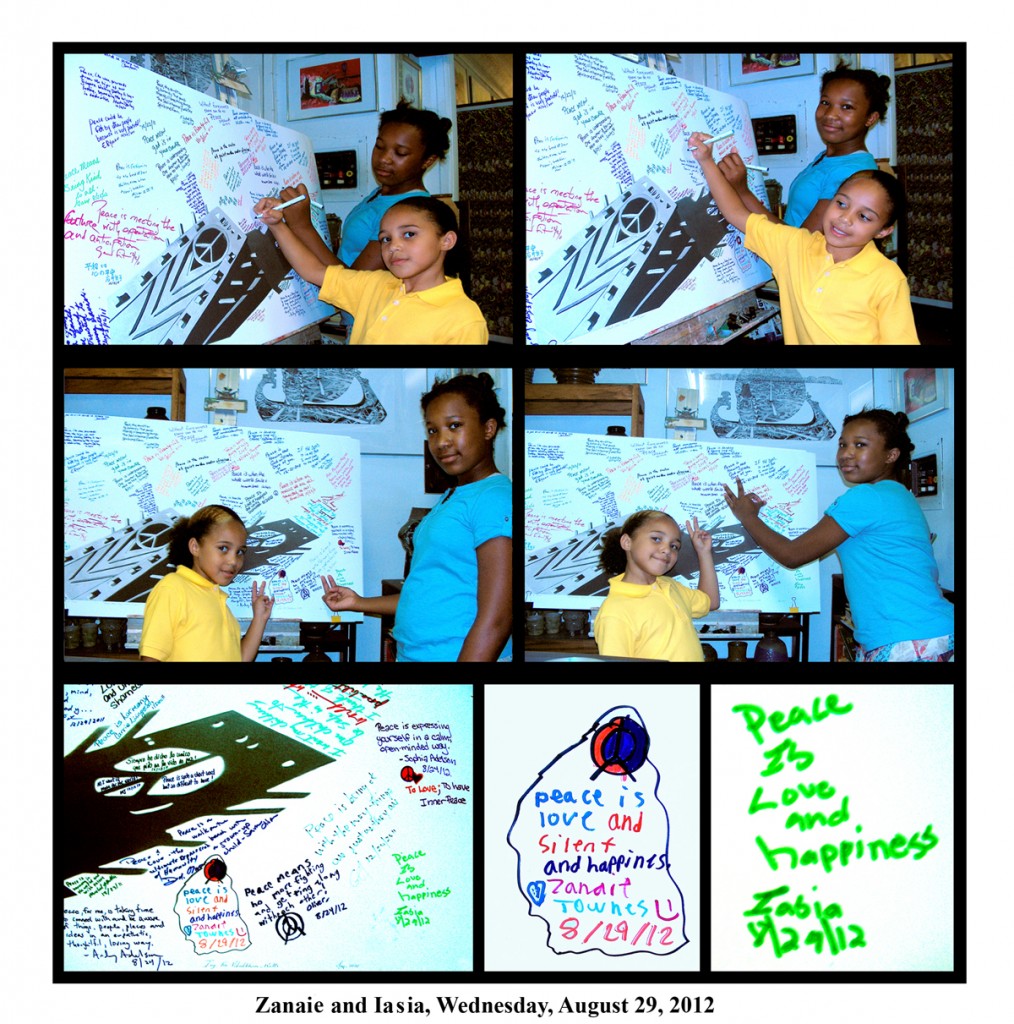 These two young girls rang our shop door bell.  As I opened the door they ask me about the math lesson that I taught Hunter & Bento, two 6 & 7 years old boys.  I said I only teach on Saturdays.  If you have any problems about math bring your book to show me on Saturday.  The older girl said she has a problem with Algebra.  Before I closed the door the younger girl asked me, "Can I come in to see your artwork and Peace Project?"  I said O.K.  They both wanted to write their comments on Peace.  The younger girl wrote her comment before asking me "Can I write peace comment again?"  I gladly said, "Yes, you can."   Wednesday, August 29, 2012
Father & daughter, Gary & Lisa comments on "What does Peace mean to you?"             on Saturday, August 25, 2012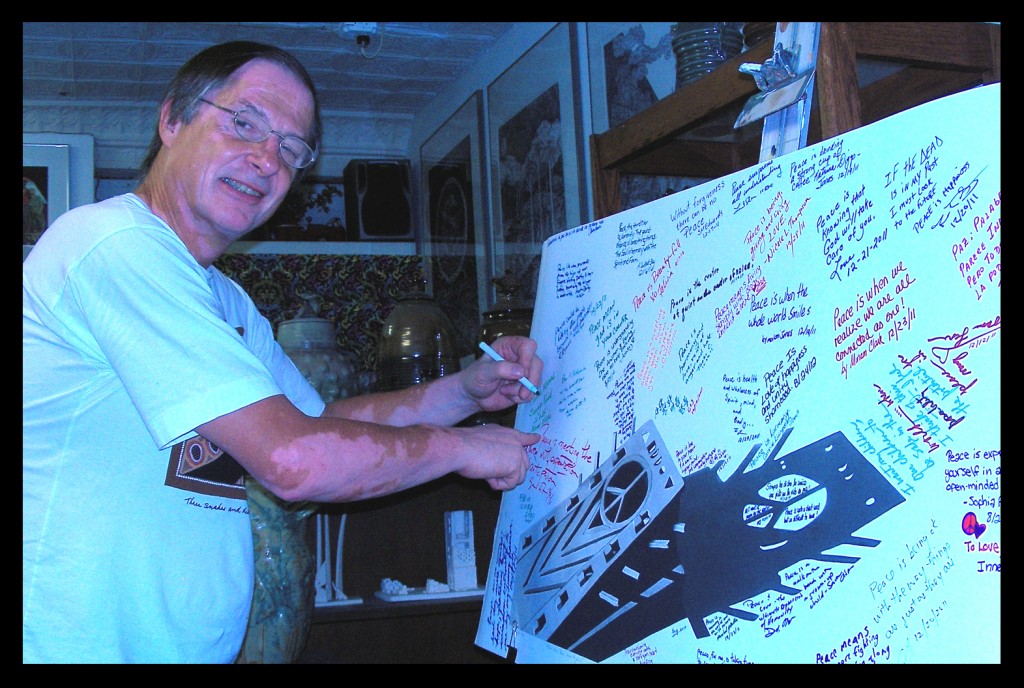 It is a happy day for Gary to have his daughter, Lisa by his side.  Both are listening to me explaining about my Peace Project.  They both are happily expressing their thought about what Peace means to them.  I comment to him that you are very lucky to have your daughter with you.  Today life is so busy that no one has time to be together.  It makes me very happy to see father and daughter together.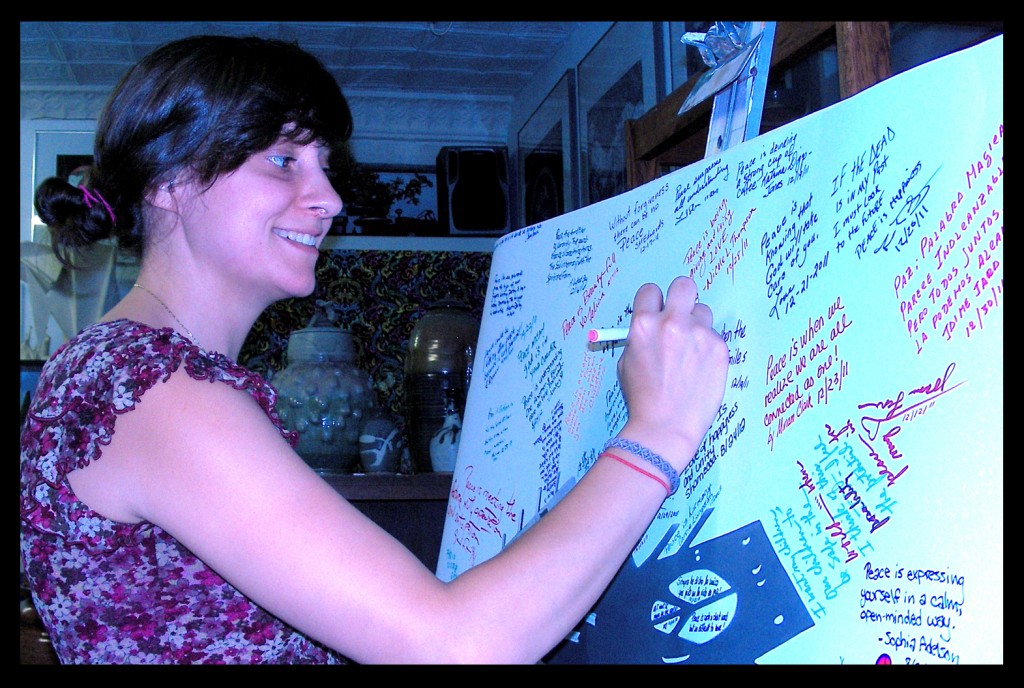 Andy, daughter, Sophia, son, Oliver and niece came to our shop and participated in Ing's Peace Project before they left to the Newark Museum on Friday, August 24, 2012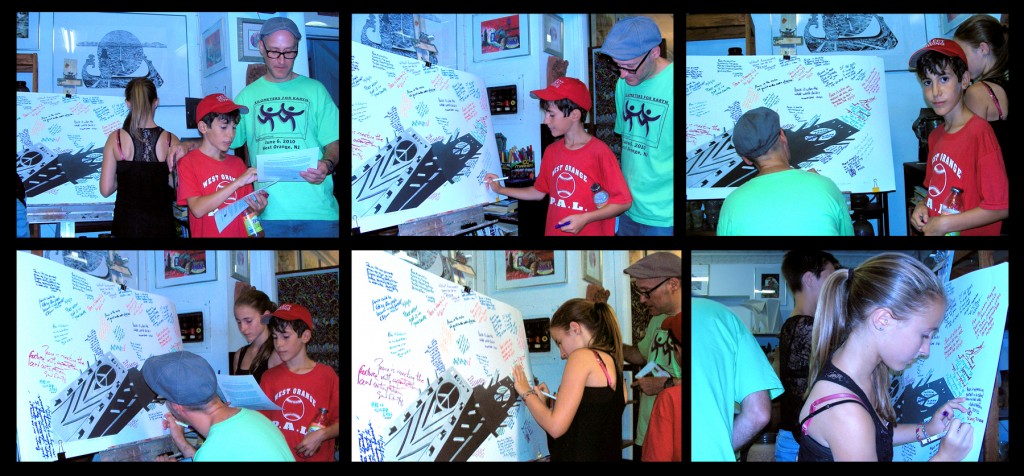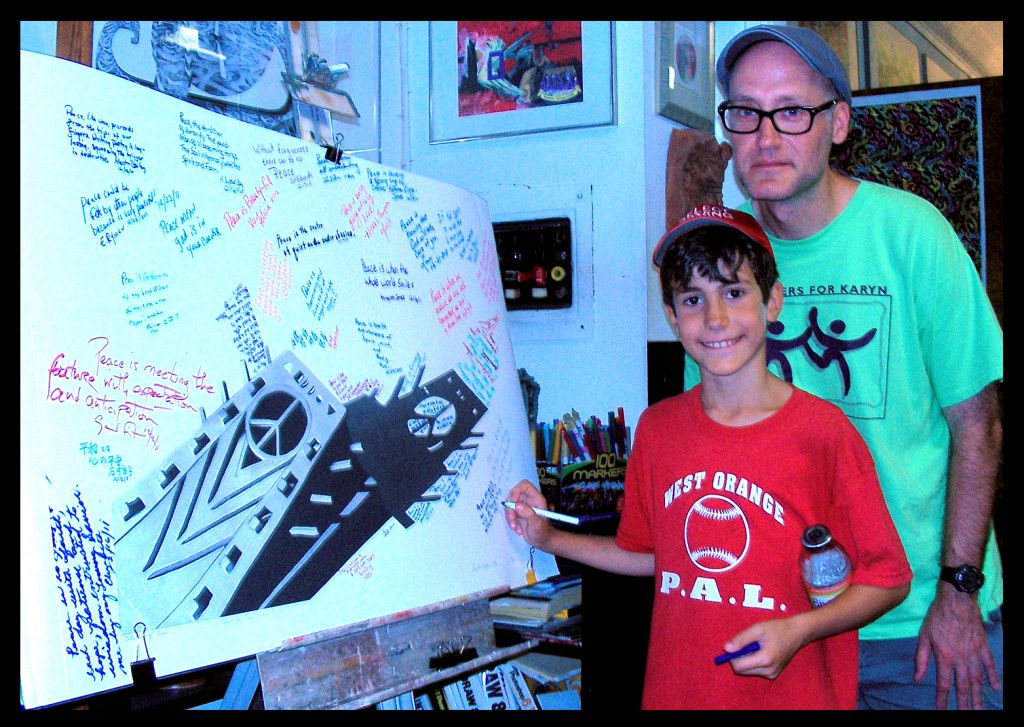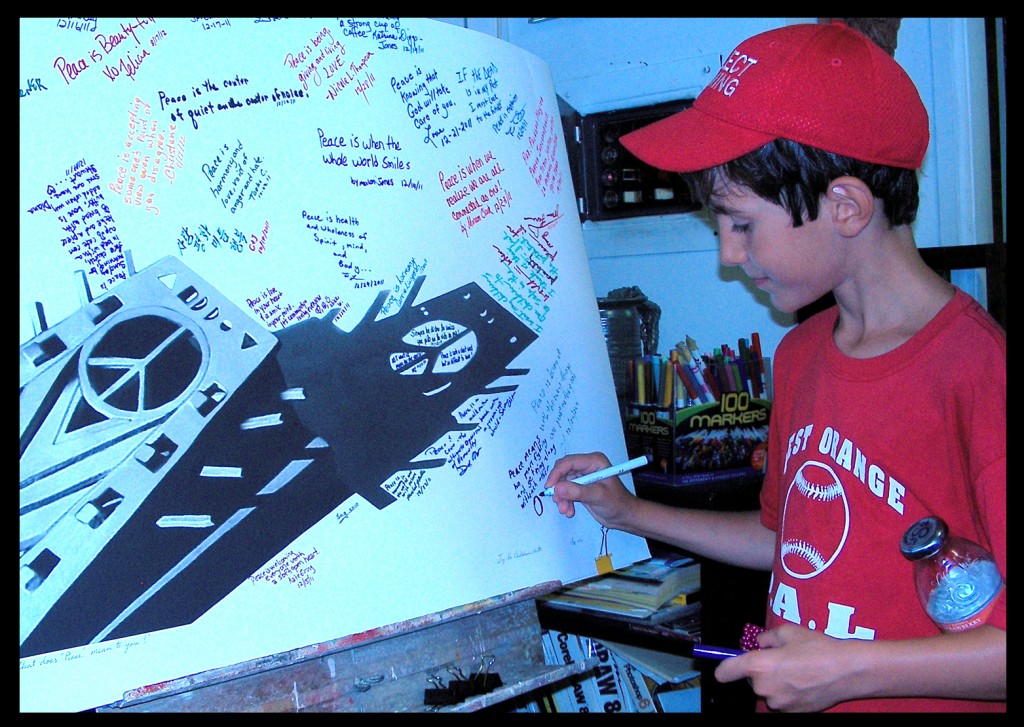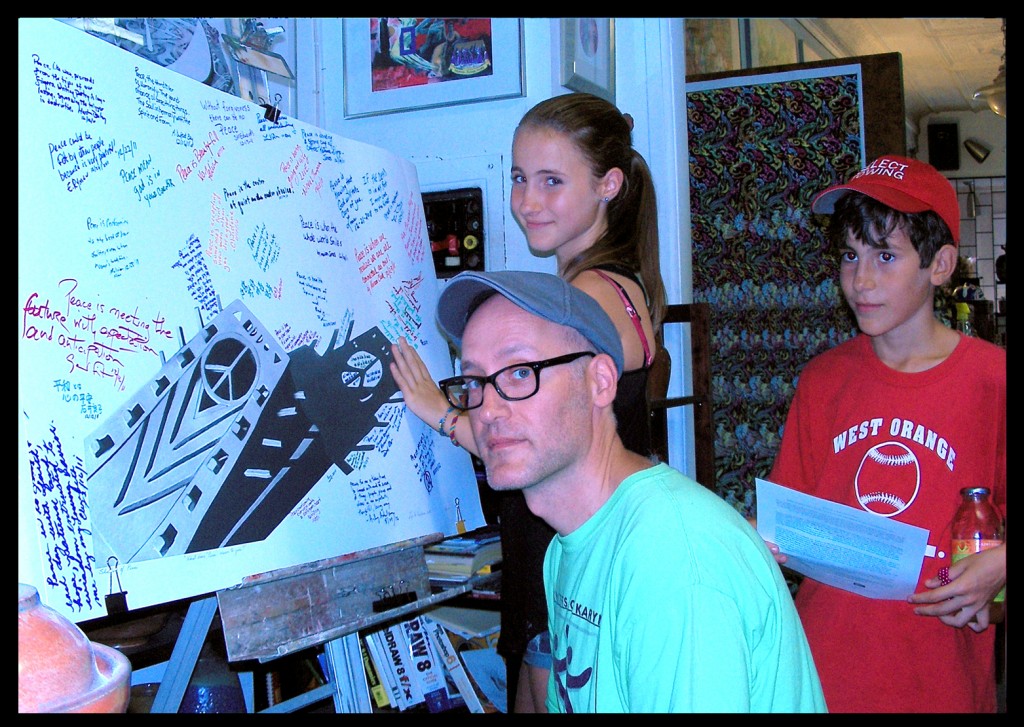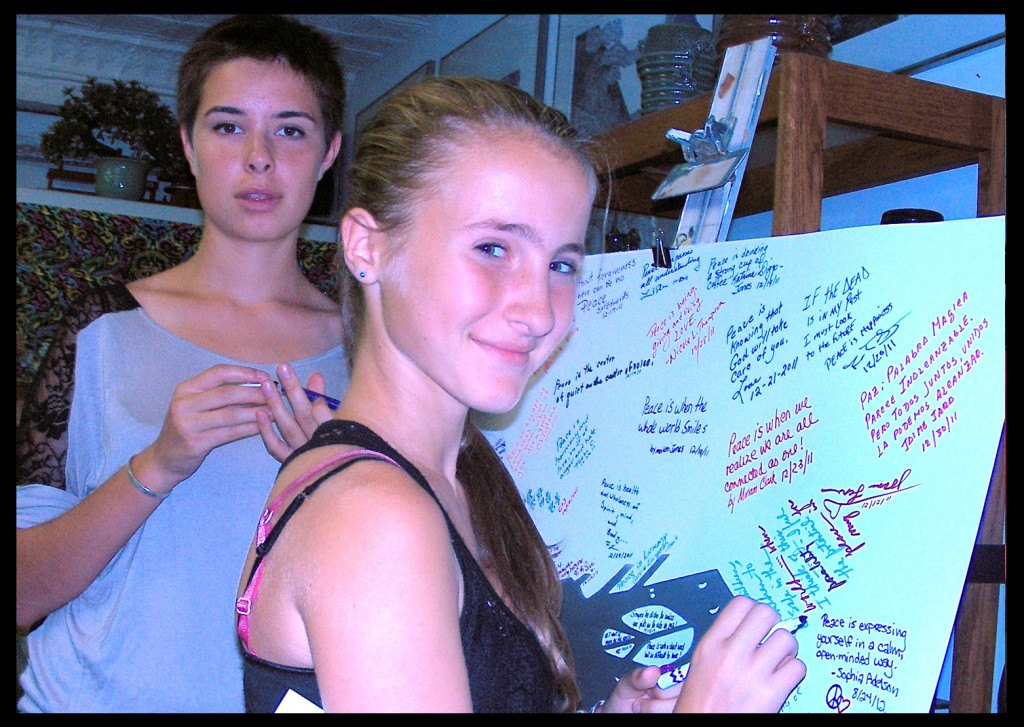 Two young ladies, Shamecca & Ashly visited our shop and participated in my Peace Project on Friday, August 24, 2012.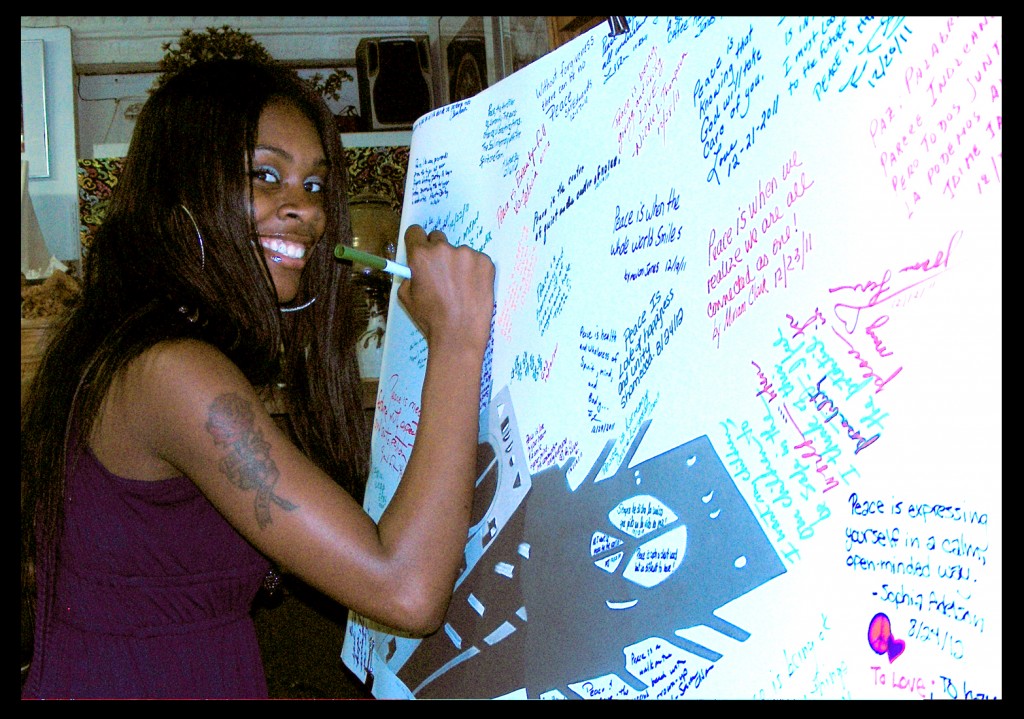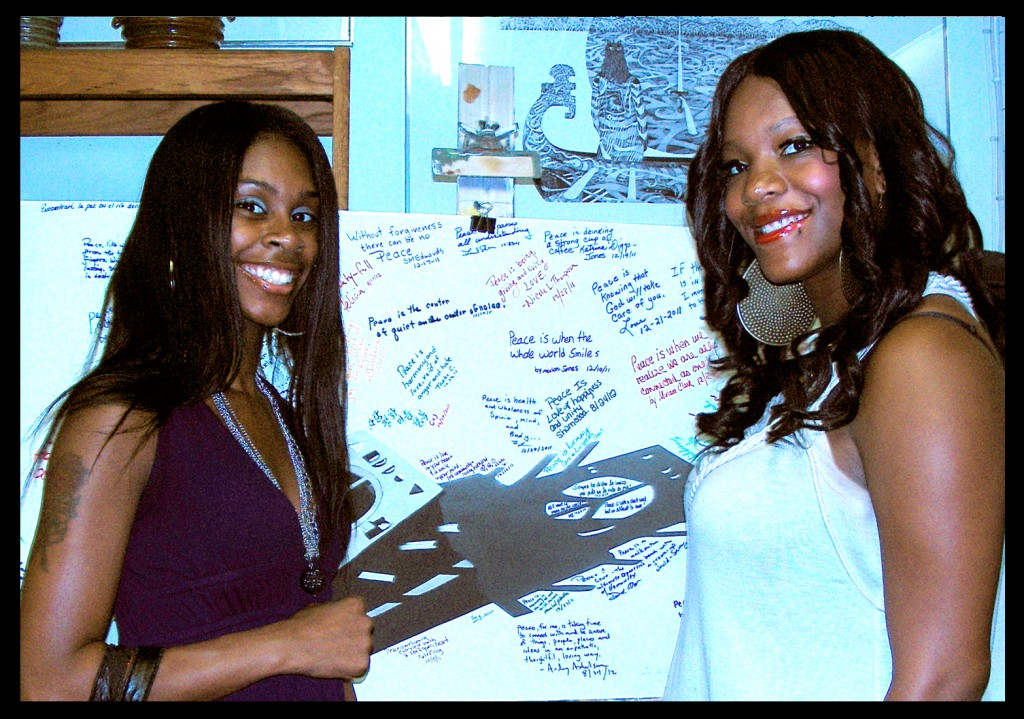 Christene and Felicia's comments on "What does Peace mean to you?"                          on Friday, August 17, 2012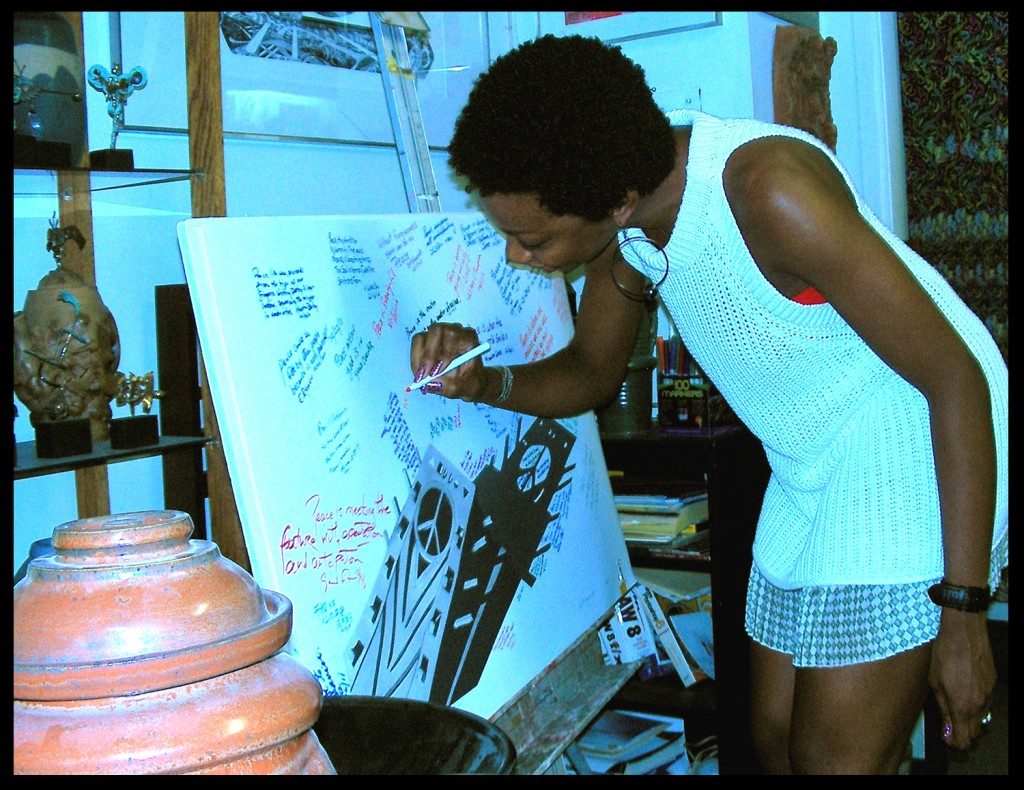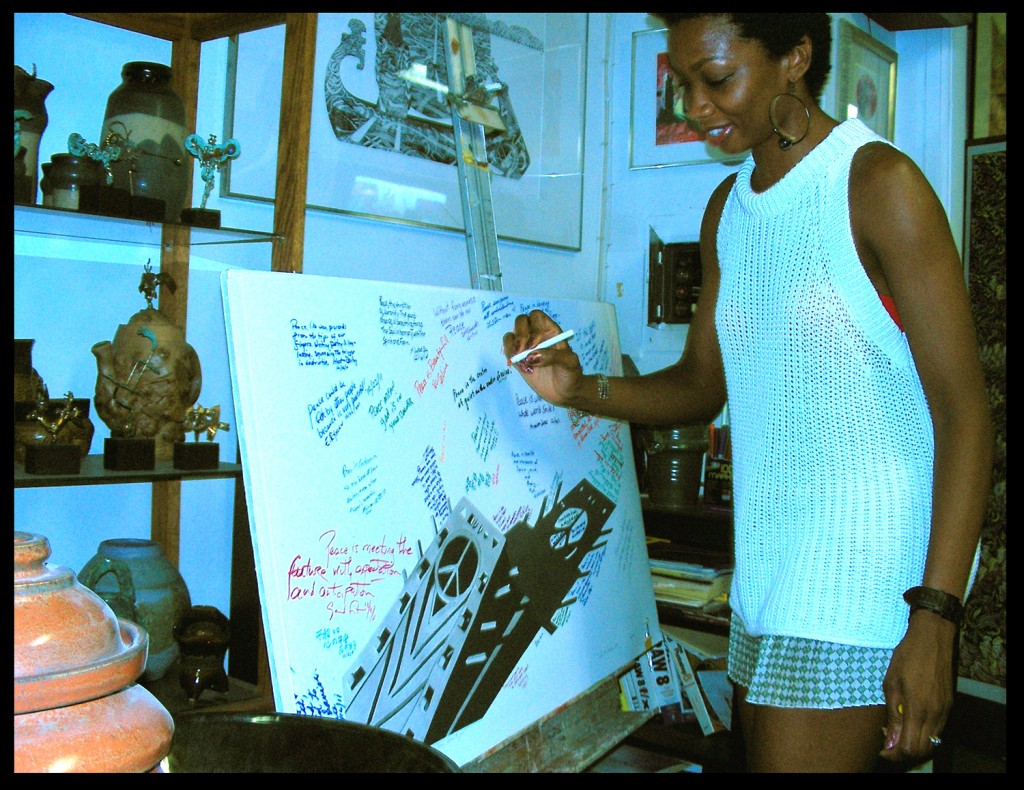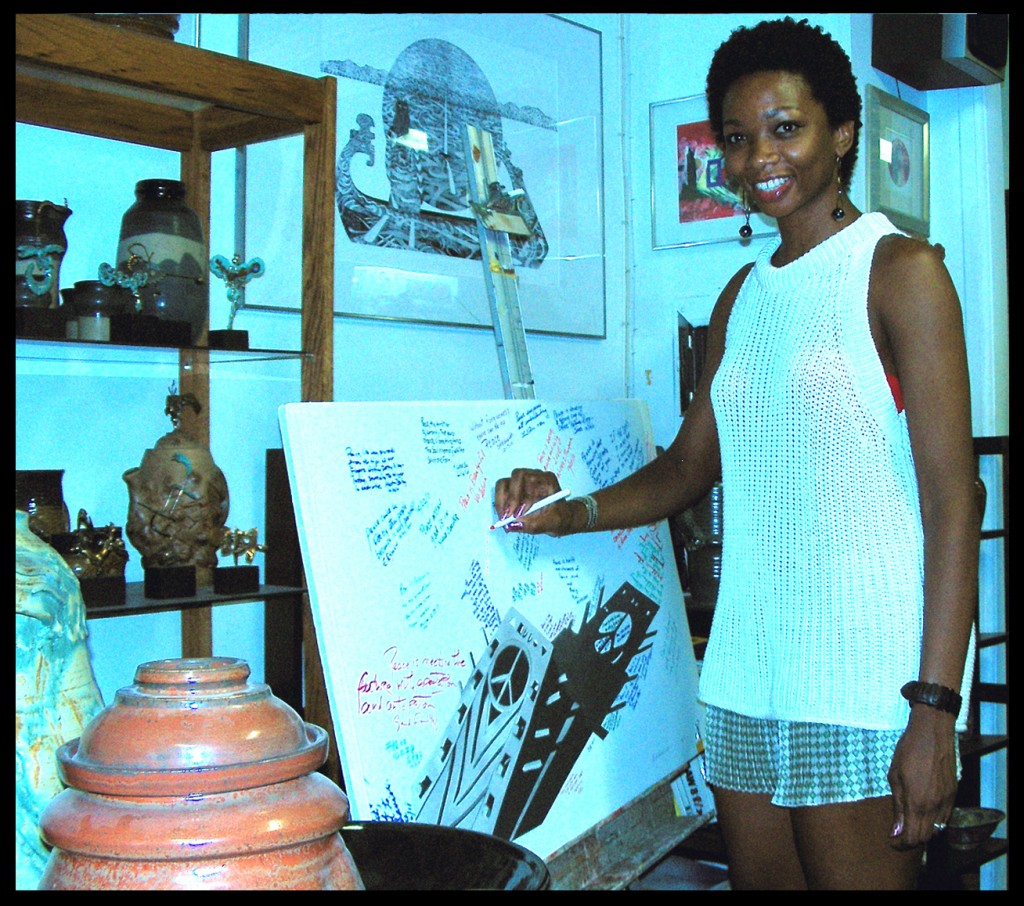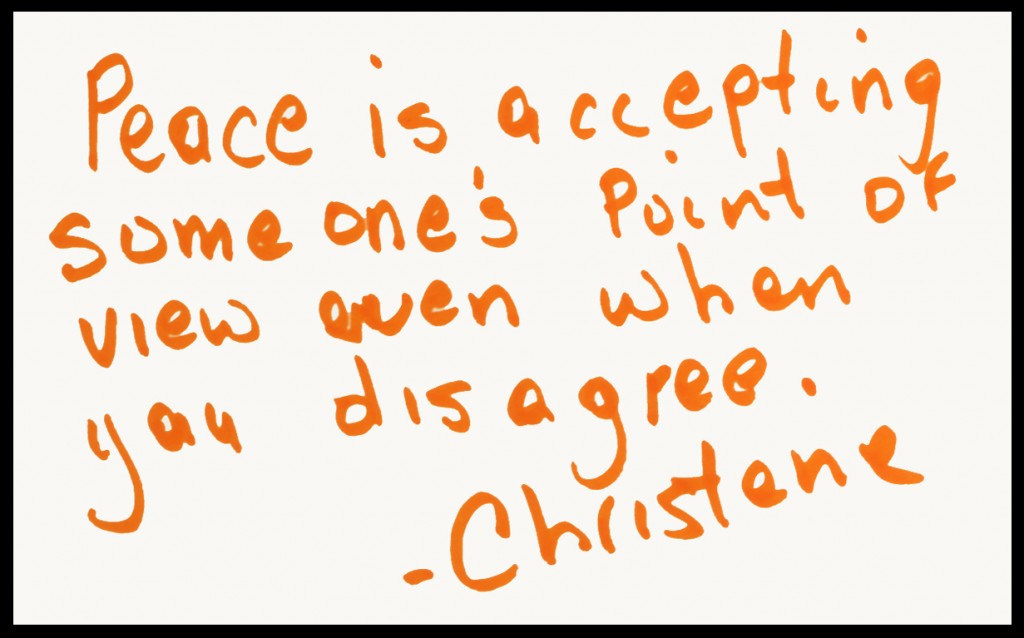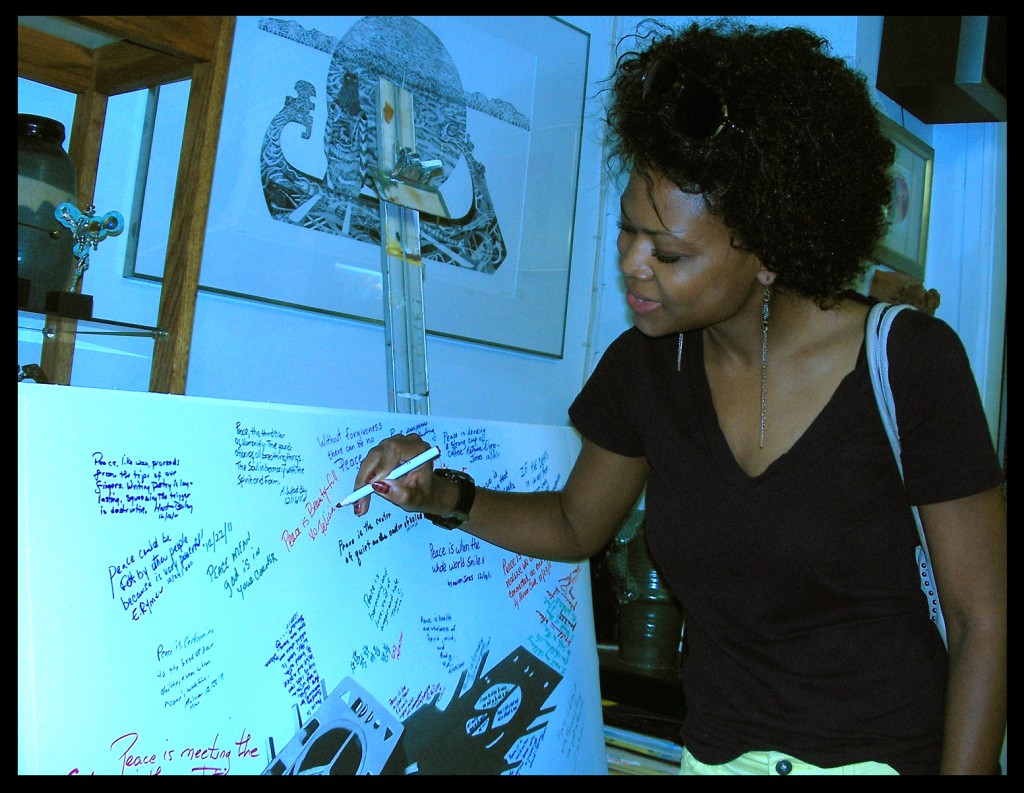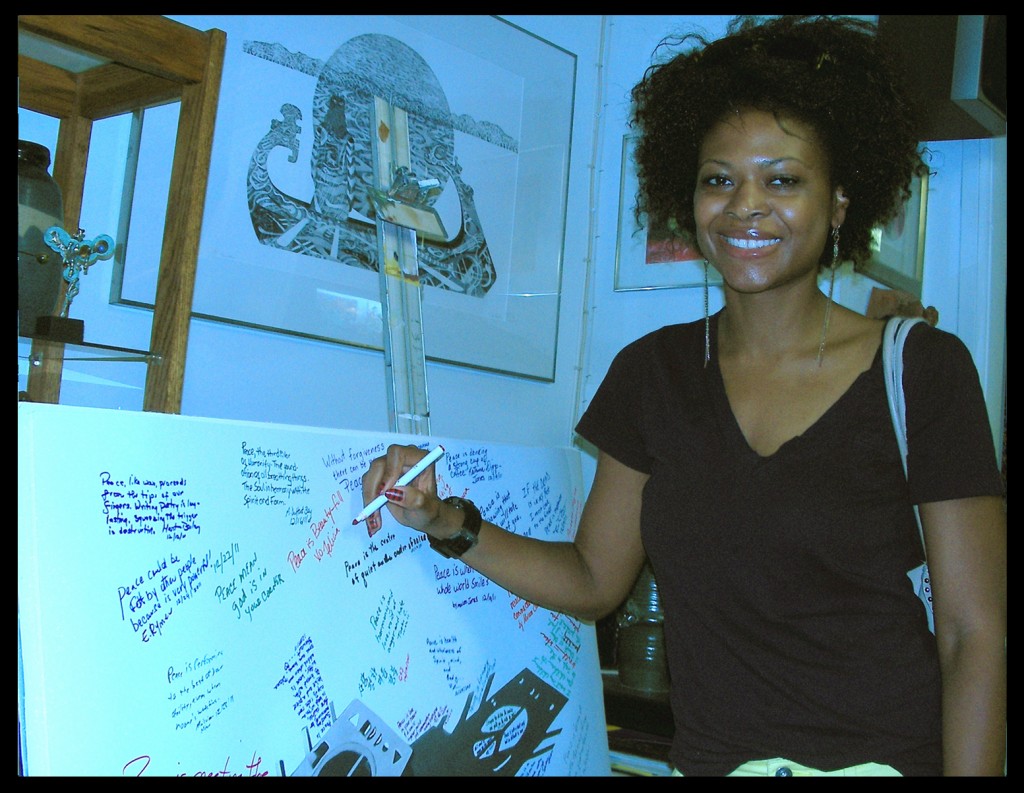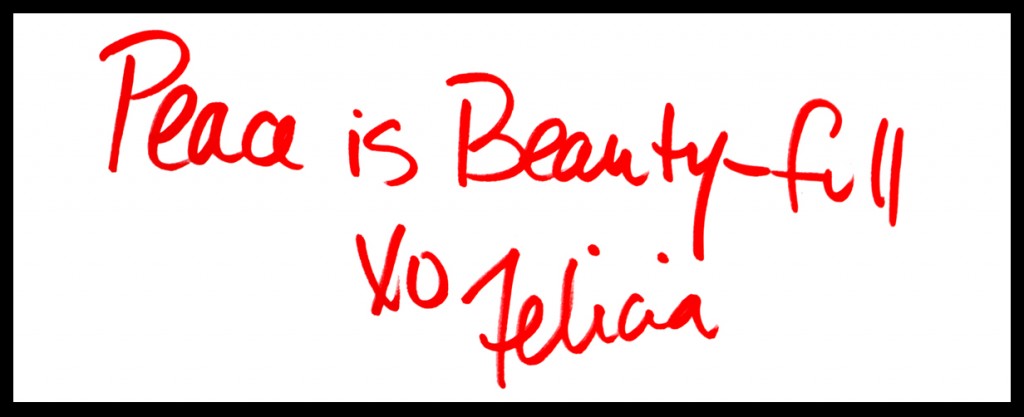 Evelyn's comments on "What does Peace mean to you?" on Tuesday, August 7, 2012