The Quarter Mile Print Part 5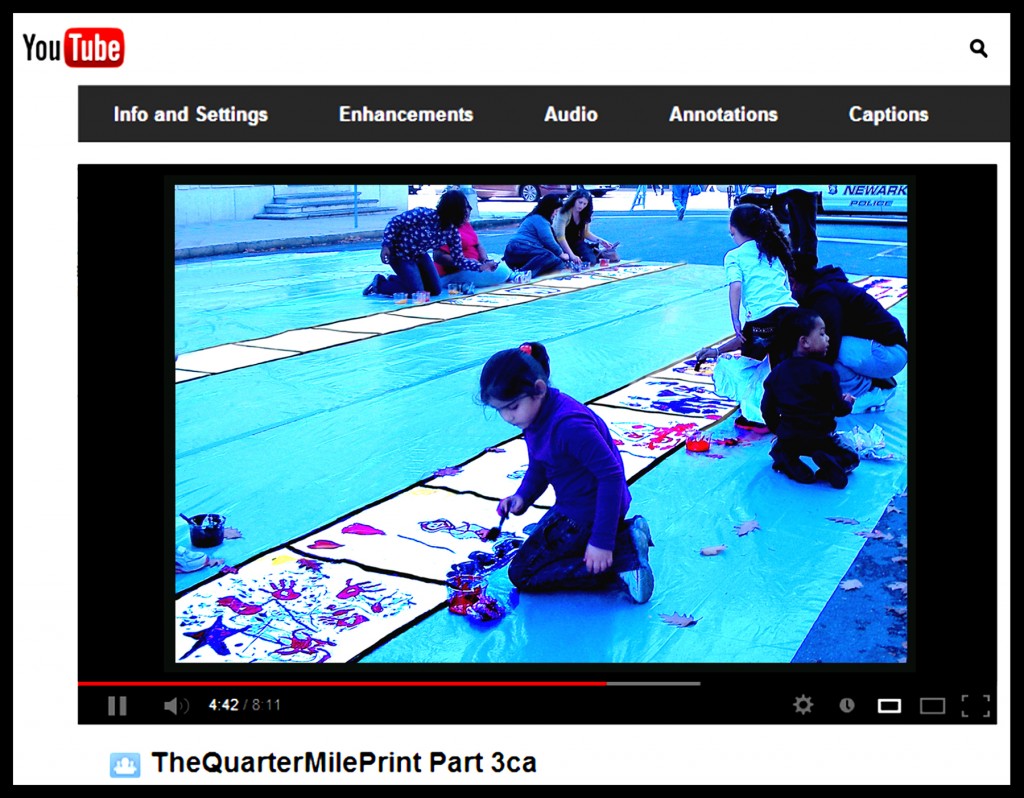 The link to YouTube:
https://www.youtube.com/watch?v=YI9DF3IpPWw&feature=youtu.be
Saturday, October 20, 2012 was the day that The Quarter Mile Print event took place at Washington Park, directly across from the Newark Museum, Newark, New Jersey.   I enjoyed walking about the path of the artwork.  I took a lot of pictures.  I wanted to capture all the images but it was impossible, so I took about six hundred or so pictures.  My camera is a poor quality one.  My pictures came out more blue than the actual artwork.  I enjoyed cleaning the pictures and tried to get the colors to come close to the actual images.  So I would like to apologize to the artists who created the artwork if my pictures are not as accurate as the original images. 
I learned a lot from this artwork and admire the artists' ability to produce the work, even with little strokes that little hands used to swipe paint on paper.  Human brains are powerful if only we utilize and explore the best ability that we have.  As John looked at some of the artwork he said that some of the works look like Picasso or Miro paintings.
 Ing-On Vibulbhan-Watts, Tuesday, December 26, 2012
Link to The Quarter Mile Print Part 6:
https://ingpeaceproject.com/ings-peace-project-and-the-quarter-of-mile-print/the-quarter-mile-print-part-6/