To day I found, "What in the world", article, Echochambers from BBC News that is very useful to people who have no time to read or listen or watch the news around the world.  The article gives brief news around the world.  The link is: 
https://www.bbc.co.uk/news/blogs-echochambers-26328763 
Or you can read the content below: 
What in the world? Pieces of global opinion
What in the world: Jane Goodall spars with China over Africa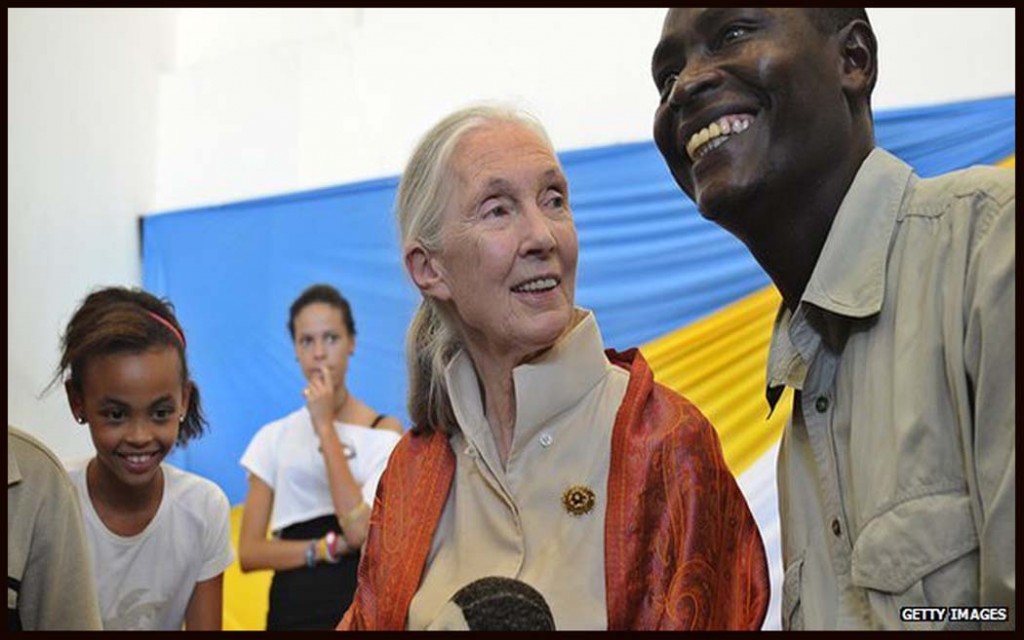 A Chinese writer finds Jane Goodall's comments on African exploitation "insulting"
 A Chinese writer finds Jane Goodall's comments on African exploitation "insulting"
A review of the best commentary on and around the world…
Today's must-read
Last Monday, noted primatologist Jane Goodall accused China of exploiting Africa for its natural resources.
"In Africa, China is merely doing what the colonialists did," the scientist famous for her research into African chimpanzees told the news service AFP in an interview. "They want raw materials for their economic growth, just as the colonialists were going into Africa and taking the natural resources, leaving people poorer."
On Sunday, the Chinese communist party newspaper Global Times fired back a response by a freelance writer named Wu Yi.
"It's not only insulting, it's wrong in many aspects," he writes. "The European colonialists invaded Africa, dominated Africans, and took the continent's resources for nothing, while the Chinese conduct business with the African, and pay reasonable prices for whatever they could. It's a huge difference."
He also criticises a recent episode of the BBC documentary series, The Chinese Are Coming, for reflecting what he calls "paranoia about China in Africa".
He calls the influx of Chinese capital to Africa to purchase resources a "win-win situation".
He concludes by noting that the Chinese feared exploitation when they opened up their economy to Western nations 30 years ago.
"It didn't happen," he writes. "China took the opportunity of dealing with developed economies, and became what it is now."
US foreign policy
GOP leader wants a massive military – House Majority Leader Eric Cantor gave a sweeping speech last week at the Virginia Military Institute criticising the Obama administration for pulling out of Iraq and Afghanistan too soon, having a "light footprint" in Libya and Syria, and neglecting Asia. Conor Friedersdorf writes in the Atlantic that Mr Cantor's demands are impossible to fulfil because he is asking for a military focus that is too wide. "We've got the largest military in the world by a significant margin, but it isn't even close to big enough if we're going to fight at least four wars in a region that he doesn't even regard as our focus!"
Uganda
Homophobia silver lining – Uganda's fight against homosexuality mirrors the fear of the LGBT population in all of Africa, writes David Smith in the Guardian. "It is a war marked by political opportunism, biblical fundamentalism and a clash between cultural relativism and universal human rights." He argues that "the harsh laws being enacted may be a measure not of failure but of success, a reaction to gay and lesbians asserting their political identity and rights as never before".
Scotland
Tired of a tight grip – Scots have "grown weary of being shouted at by ministers of governments we have emphatically not elected and whose policies we have rejected over and over again", writes Scottish author and poet Kathleen Jamie for the New York Times. UK Prime Minister David Cameron has been frantically appealing to Scots to stay with the union and reject independence, but the Scottish people are no longer interested in being in the UK "brand". Instead, Jamie argues, independence would be "exciting" and is necessary "because we seek good governance, and no longer think the Westminster government offers that, or social justice or decency".
Mexico
What's more important, the end or the means? – The arrest of Joaquin Guzman, the most wanted drug lord in Mexico, shows an improvement in Mexican security efforts, writes US ambassador for Mexico Eduardo Medina Mora in the Washington Post. Guzman's capture involved all agencies of the Mexican federal government, showing an "integrated, holistic strategy focused on addressing and preventing the root causes of crime rather than simply combating their consequences". The use of intelligence instead of force shows a noteworthy shift in the handling of crime, violence and safety that will lead to social improvements in Mexico, he concludes.
Japan
Is Prime Minister Abe encouraging right-wing "nut jobs"? – The recent news that copies of Anne Frank's diary have been vandalised across Toyko has Bloomberg View's William Pesek wondering if Shinzo Abe's nationalistic rhetoric is creating a poisonous political atmosphere.
Venezuela
Blaming and begging the US – Venezuelan leader Nicolas Maduro's accusations that the US is attempting to overthrow his government echo similar statements from his predecessor, Hugo Chavez. What is different, however, is that Mr Maduro recently called for talks with US President Barack Obama. Steven L Taylor of Outside the Beltway writes: "Maduro is saying that he, himself does not have the answers, which is a problematic stance for a leader in this context." Mr Maduro's request makes it seem as though Venezuela's problems are both the fault and responsibility of the US.
Catholic Church
Catholics need to face the truth – The UN report on the widespread sexual abuse scandals in the Catholic Church is another attempt to degrade Catholic morals, only this time by using accusations "dressed up in the pink and blue" of children's safety, writes John Zmirak for the American Conservative. Still, Zmirak argues, Catholics "must face squarely and manfully the sheer extent of the Church's wrongdoing, and hold our leaders accountable for proving their repentance."
BBC Monitoring's quote of the day
Alleged attempts by the Turkish government to curb freedom: "Laws, which come one after another like train wagons, are passing from the parliamentary railroads! Internet censorship law… Supreme Council of Judges and Prosecutors (HSYK) law… National Intelligence Organization (MIT) law… A weird bag of bills which contains everything but democracy. Saying chuff-chuff, puff-puff, this chain of laws that are lined up one after the other is taking our country into a dark tunnel with an unknown end." – Rahmi Turan in Cumhuriyet
One more thing…
NBC's Olympic coverage "admirable" – Now that the Sochi Olympics have ended, it's time to assess whether NBC deserves a gold medal for its TV coverage of the event.
It's almost a national pastime to hate on the network every two years for its over-the-top melodrama, but the Los Angeles Times's Steven Zeitchik thinks NBC did just fine, "despite obstacles such as a vast time difference, unfamiliar sports, a sense of culture shock, unexpected athlete narratives and a nasty case of pink-eye."
Have you found an interesting opinion piece about global issues that we missed? Share it with us via email at echochambers (at) bbc.co.uk.