My Naturally Purified Room
Ing's Indoor Forest 
Fall and Winter between 2013 -2014
My Naturally Purified Room
This is my small corner
Where I sit and work on my artwork
With my sculptures and Gandhi on the wall
And John's artwork and pottery too
This winter is colder than usual
Luckily I have the company
Of my indoor forest
The doors are all closed tight
Protecting us from the cold creeping in
Gladly my plants purify the air
We coexist
As I breathe out carbon dioxide
The plants take it in to produce their food
And give oxygen for my red blood cells
Happy I am in
My naturally purified room
Sadly
 Chinese people in Beijing
Have dreadful air pollution to endure
Lately the French in Paris suffer the same
Economy! Economy! Economy!
Yelling from all politicians
More jobs
More production
Producing they must
Some useful products
And lots more junk
To be thrown away
In garbage piles
Some is toxic
And some is not
Who cares????
The Chinese are poisoning themselves
With every breathe they take
The developed country of France
 And others are the same
The French are smart
Using many nuclear plants
The Japanese are smarter
Nuclear plant disaster in Fukushima
The Chinese are smart
A communist country
Producing the second most
Billionaires in the world
Totaling of one hundred fifty two billionaires
With the population of
One point three four billion people
 (1,363,950,000)
The Russians are smart too
Producing the third most
Billionaires in the world
One hundred eleven billionaires
With one hundred forty four million population
 (143,657,134)
While some citizens' sell their belonging
For survival from the bitter cold
Many countries
 Rushing to use the technology
In the name of the economy
Is it time for humans to be wiser?
Producing the products
That benefits us all without regret
Rather than spending billions
Cleaning toxic waste
And air pollution
Mothers breathe in poisoned air
For their unborn children
Cancer causing
Or genetic effects in the long run
Is it time for humans to be wiser?
Producing the products
That benefits us all without regret
For us to be free of trouble
Creating a real progressive economy
Greed will kill us all at the end
Faster or slower
Air pollution will not be confined to one place
Just as nuclear disasters
Such as Chernobyl in
Former Ukrainian SSR,Soviet Union
 And Fukushima in Japan
The affect is global
The consequence of making fast bucks
Will kill us all at the end
Being really smart
Is to preserve a healthy world
For our children and grand children
We might not produce billionaires
But in the end we will feel good
Seeing the children laugh
Running and playing outdoor
Breathing in fresh air
Happy with the healthy world
We all live in
Let us all have
A surrounding as comfortable as mine
With my indoor forest that gives me
A naturally purified room 
Ing-On Vibulbhan-Watts, Friday, March 21, 2014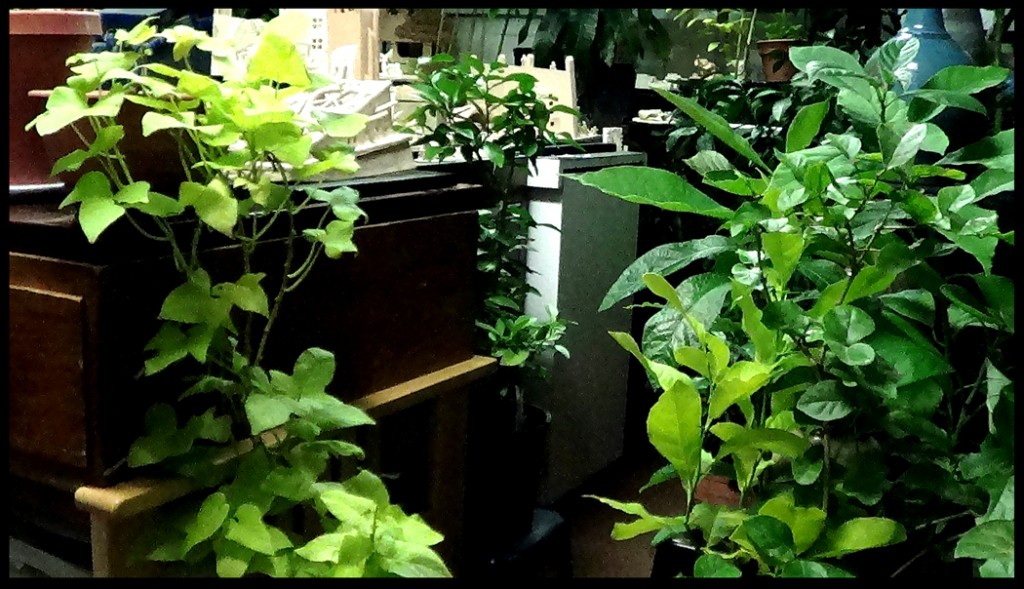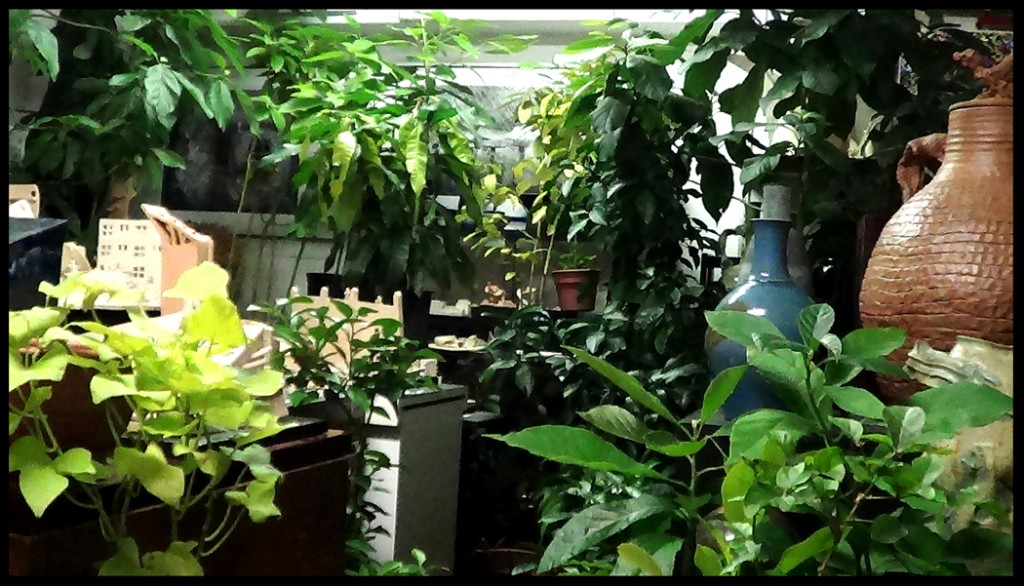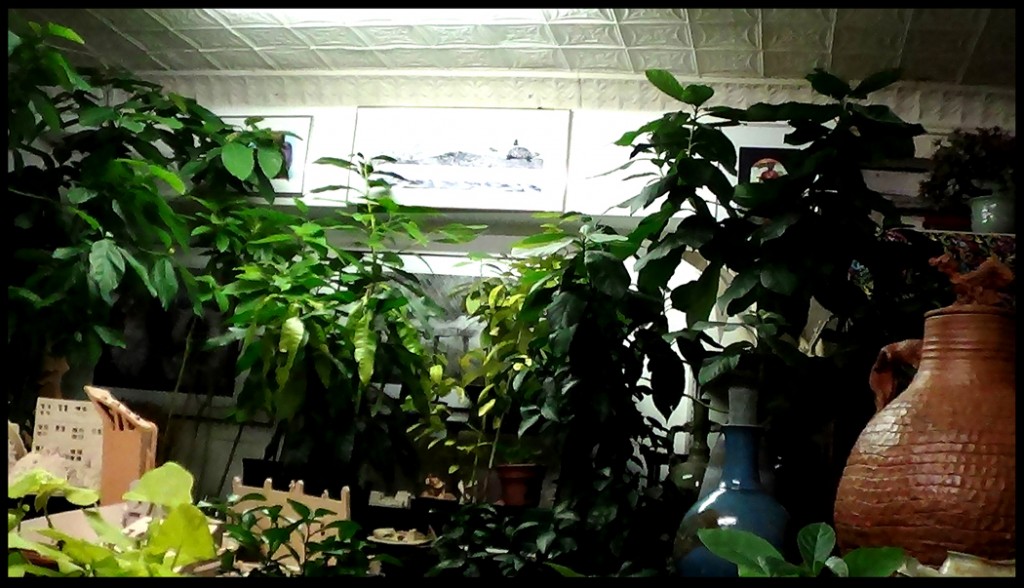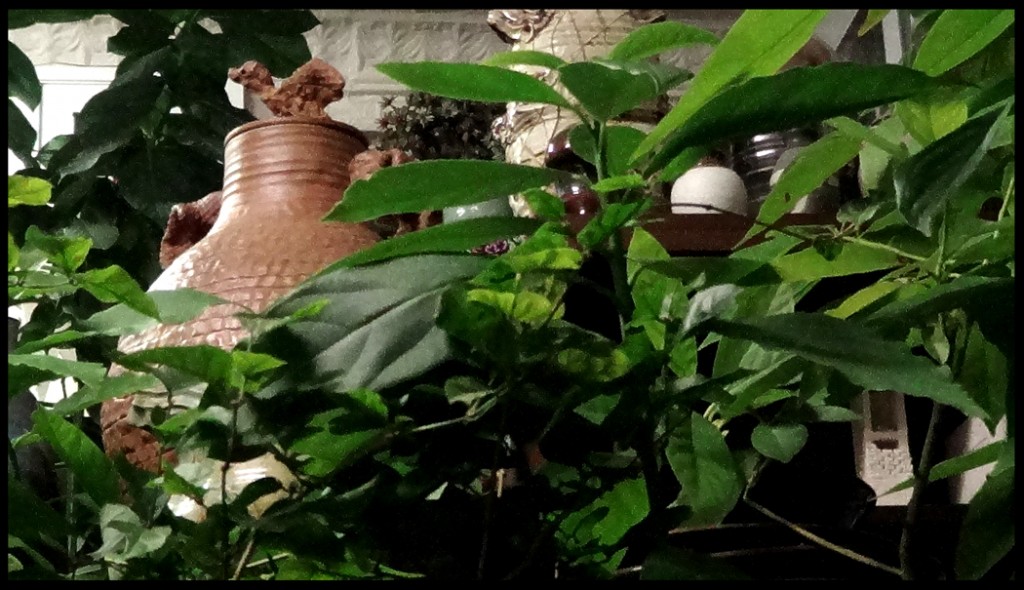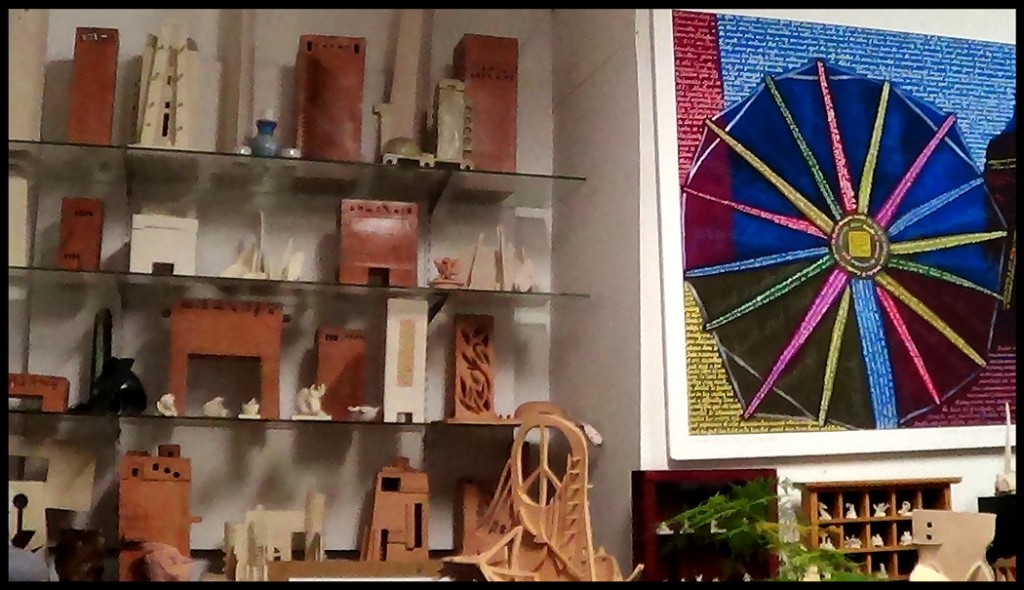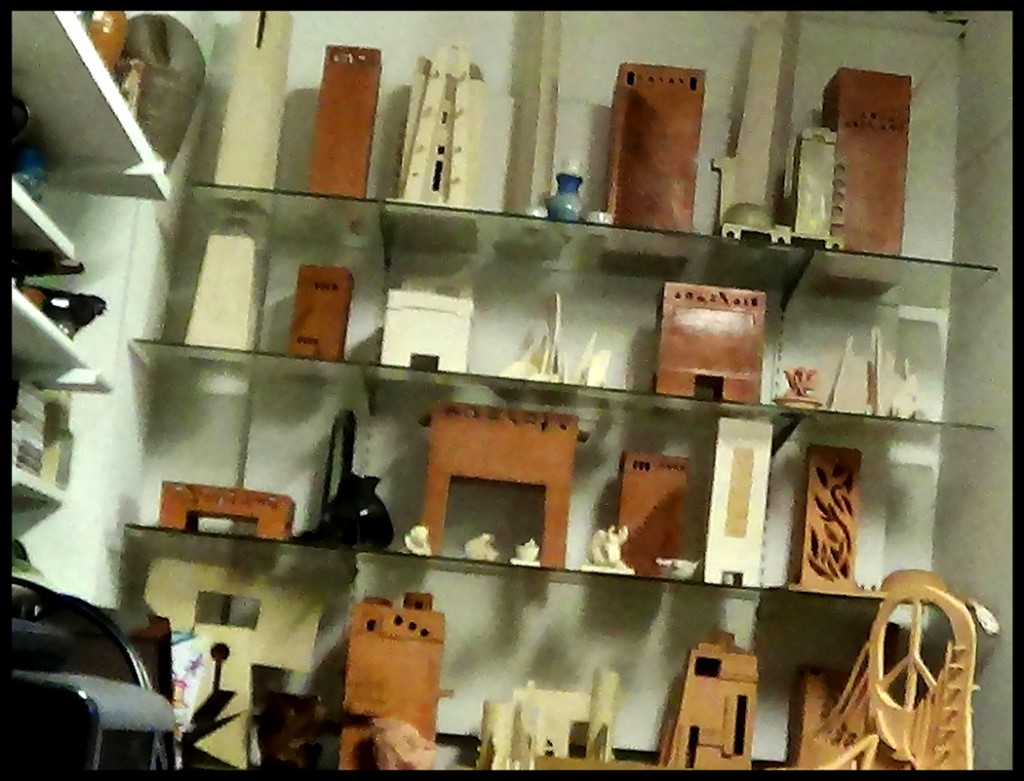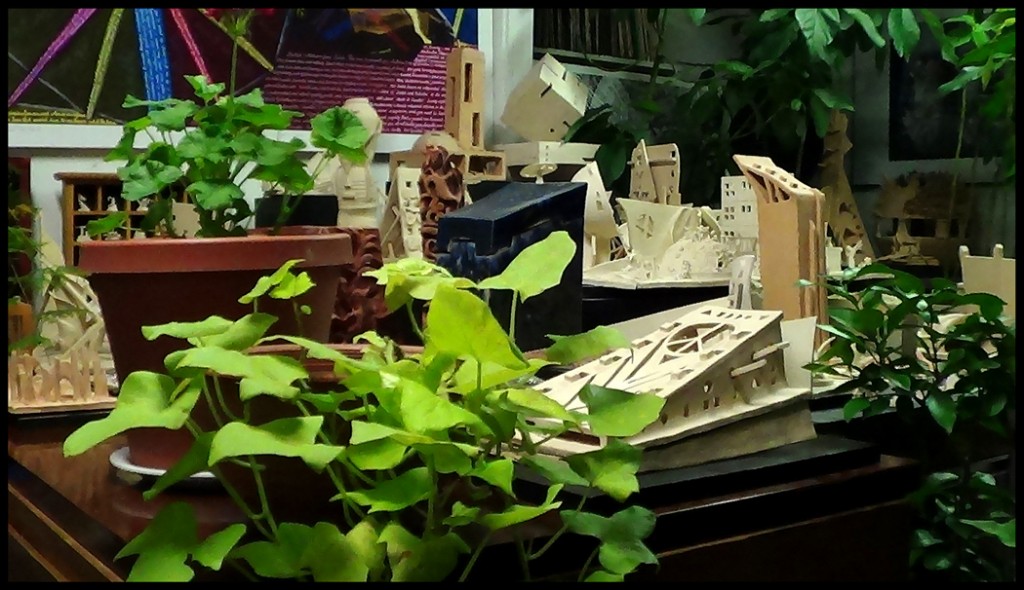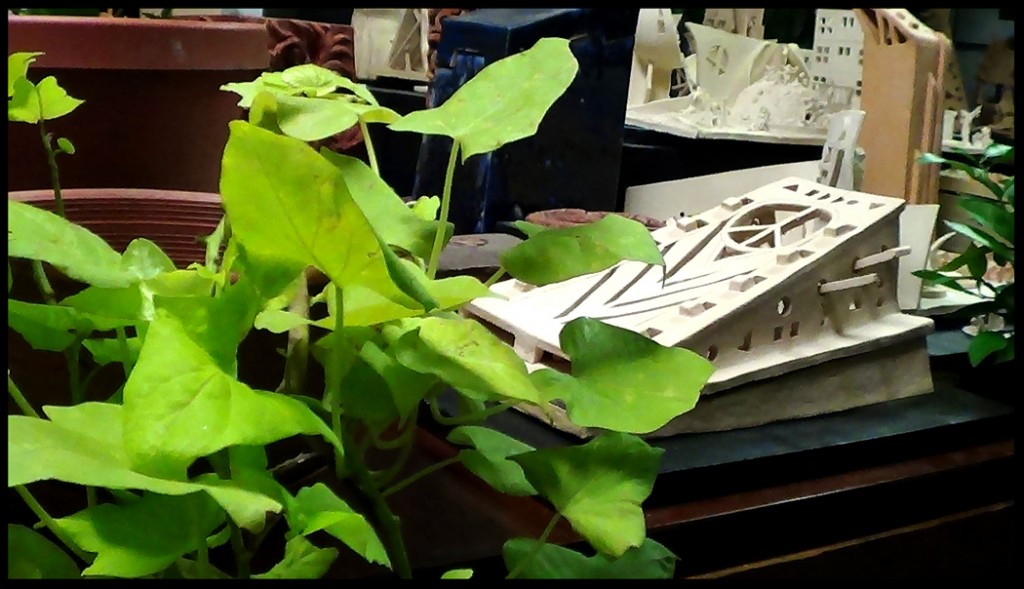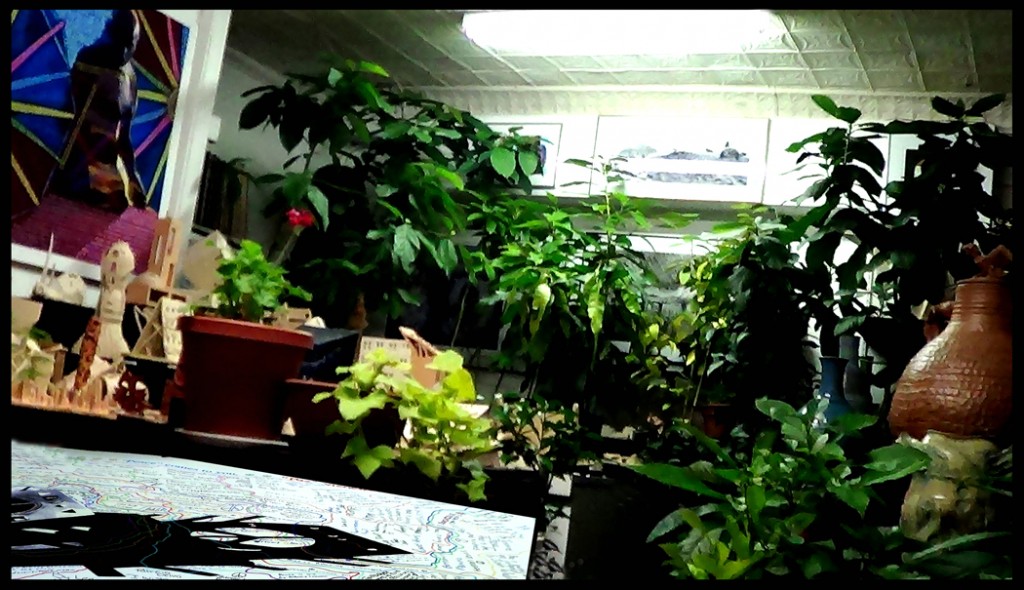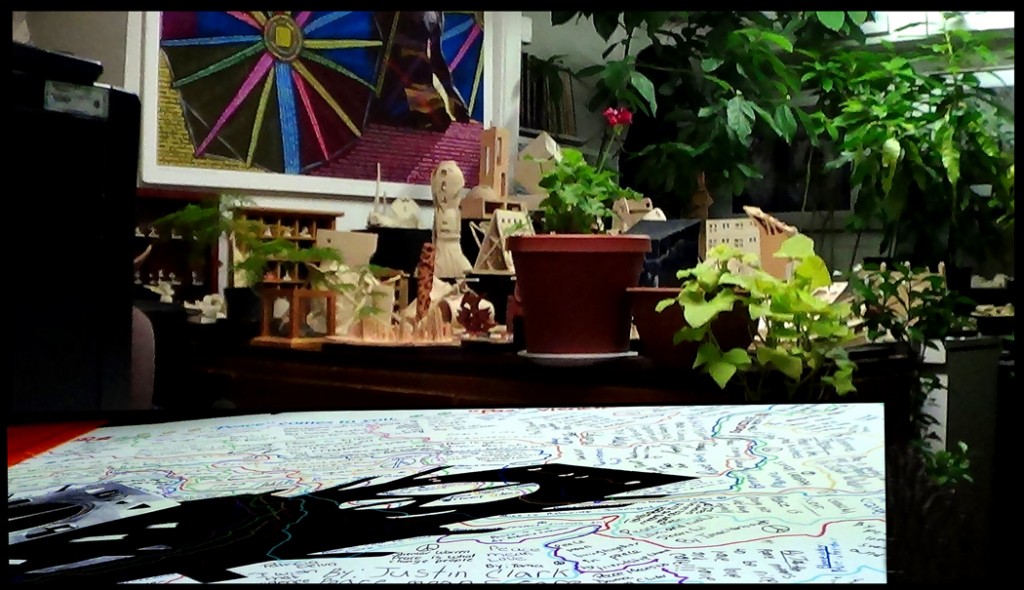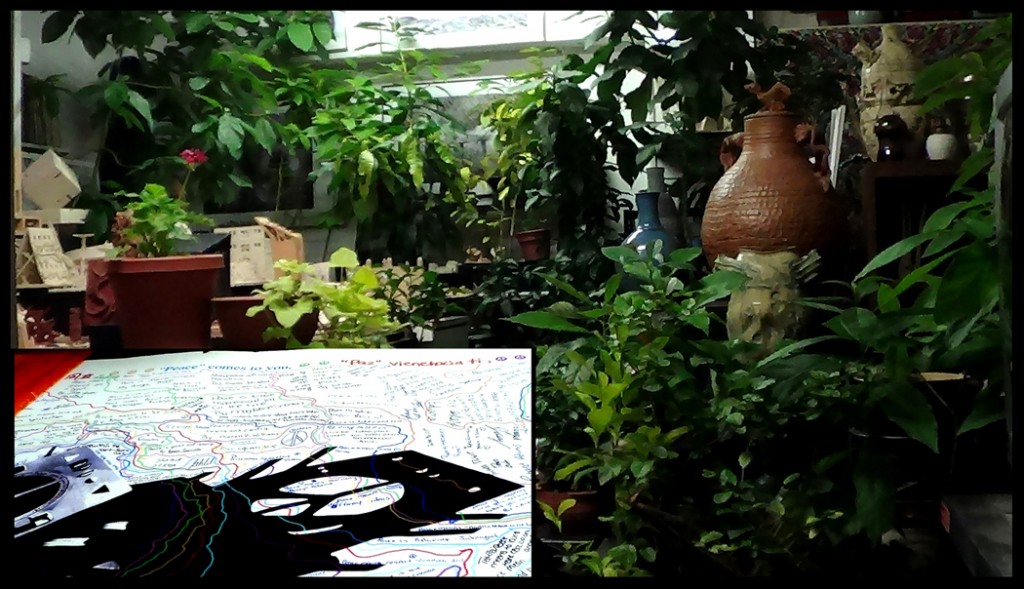 Air pollution in Beijing, China, 2014

China's toxic air pollution resembles nuclear winter, say scientists
Air pollution now impeding photosynthesis and potentially wreaking havoc on country's food supply, experts warn
Left-China's worsening air pollution has exacted a significant economic toll, grounding flights, closing highways and deterring tourists. Photograph: STR/AFP/Getty Images
 Right- People visiting the Olympic Park amid the thick haze in Beijing. Photograph: Kim Kyung-Hoon/Reuters

Left- A farmer turns soil to plant crops near a state-owned lead smelter in Tianying that has made much of the land uninhabitable. Photograph: David Gray/Reuters/Corbis 
Right- vegetables said to be caused by pollution from a chemical plant. Photograph: How Hwee Young/EPA

Left- Buildings in the central business district in Guangzhou seen through the thick haze. Photograph: Alex Lee/Reuters
Right- An artist in Jingshan Park, Beijing, paints the Forbidden City through the smog. Photograph: Alamy
Chinese scientists have warned that the country's toxic air pollution is now so bad that it resembles a nuclear winter, slowing photosynthesis in plants – and potentially wreaking havoc on the country's food supply.
Beijingand broad swaths of sixnorthern provinceshave spent the past week blanketed in a dense pea-soup smog that is not expected to abate until Thursday. Beijing's concentration of PM 2.5 particles – those small enough to penetrate deep into the lungs and enter the bloodstream – hit 505 micrograms per cubic metre on Tuesday night. The World Health Organisation recommends a safe level of 25.
The worsening air pollution has already exacted a significant economic toll, grounding flights, closing highways and keeping tourists at home. On Monday 11,200 people visited Beijing's Forbidden City, about a quarter of the site's average daily draw.
He Dongxian, an associate professor at China Agricultural University's College of Water Resources and Civil Engineering, said new research suggested that if the smog persists, Chinese agriculture will suffer conditions "somewhat similar to a nuclear winter".
She has demonstrated that air pollutants adhere to greenhouse surfaces, cutting the amount of light inside by about 50% and severely impeding photosynthesis, the process by which plants convert light into life-sustaining chemical energy.
She tested the hypothesis by growing one group of chilli and tomato seeds under artificial lab light, and another under a suburban Beijing greenhouse. In the lab, the seeds sprouted in 20 days; in the greenhouse, they took more than two months. "They will be lucky to live at all," He told the South China Morning Post newspaper.
She warned that if smoggy conditions persist, the country's agricultural production could be seriously affected. "Now almost every farm is caught in a smog panic," she said.
Early this month the Shanghai Academy of Social Sciences claimed in a report that Beijing's pollution made the city almost "uninhabitable for human beings".
The Chinese government has repeatedly promised to address the problem, but enforcement remains patchy. In October,Beijing introduced a system of emergency measures if pollution levels remained hazardous for three days in a row, including closing schools, shutting some factories, and restricting the use of government cars.
According to China's state newswire Xinhua, 147 industrial companies in Beijinghave cut or suspended production. Yet schools remained open and government cars remained on the road.
One person not put off by the smog was President Xi Jinping, who braved the pollution to make an unannounced visit to a trendy neighbourhood popular with tourists.
Dressed in a black jacket and trousers – and no facemask – Xi made a brief walkabout in Nanluoguxiang district last Thursday morning. The visit prompted approving coverage in Chinese news reports, but also mockery on social media sites. "Xi Jinping visitsBeijing's Nanluoguxiang amid the smog: breathing together, sharing the fate," said a Xinhua headline.
Photos and shaky video footage apparently of Xi's visit ricocheted around Chinese social media sites. "Why isn't he wearing a facemask?" asked one Sina Weibo user. "Isn't it bad for his health?"
This week Chinese media reported that a man in Shijiazhuang, the capital of Hebei province near Beijing, had sued the local environmental protection bureau for failing to rein in the smog. Li Guixin filed the lawsuit asking the municipal environment protection bureau "perform its duty to control air pollution according to the law", the Yanzhao Metropolis Daily reported.
Li is also seeking compensation for the pollution. "Besides the threat to our health, we've also suffered economic losses, and these losses should be borne by the government and the environmental departments because the government is the recipient of corporate taxes, it is a beneficiary," he told the Yanzhao Metropolis Daily.
Li's lawyer, Wu Yufen, confirmed the lawsuit but refused to comment because of the sensitivity of the case. He said: "This is the first ever case of a citizen suing the government regarding the issue of air pollution. We're waiting for the judicial authority's response."
Li told the newspaper that he had bought an air purifier, masks and a treadmill, but none had helped him to overcome the pernicious health effects of the smog. He is seeking RMB 10,000 (£1,000) in compensation. "I want show every citizen that we are real victims of this polluted air, which hurts us both from a health perspective and economically," he said.
Li Yan, a climate and energy expert at Greenpeace East Asia, said the case could bring exposure to polluted cities outside ofBeijing, putting pressure on provincial officials to prioritise the problem. She said: "People … who live in Beijing are suffering from the polluted air, but we have the attention of both domestic and international media.Shijiazhuang's environmental problems are far more serious, and this case could bring Shijiazhuang the attention it has deserved for a long time."
Please visit the following link for more information: 
https://www.theguardian.com/travel/2014/mar/19/chinese-smog-insurance-ctrip-travel-agency-air-pollution-policies 
Air pollution in Paris, France, 2014
Mon dieu!
The air pollution in Paris has become so bad that the French government has introduced a temporary driving ban.
The new rules, which went into effect Monday morning, aim to cut back Parisian traffic by roughly 50% in order to help clear the air.
Drivers with license plates ending in even numbers are banned from the roads Monday, while cars bearing odd-numbered license plates will be banned Tuesday.
Pollution levels in Paris have reportedly intensified in recent days due to a combination of warm, sunny days and cold nights, which keeps pollutants from dissipating.
According to some reports, parts of Parisat certain times of the day have had worse air quality than Beijing. But environmental data from the European Union and other online tracking systems show the air quality in Paris is generally significantly better than Beijing and other Chinese cities that have recently reported high levels of pollution.
Related: Paris is among the most congested cities in the world
The French government said the alternating car ban was agreed upon after Prime Minister Jean-Marc Ayrault consulted with ministers responsible for the interior, environment, health and transportation.
"The Prime Minister is aware of the difficulties this could create for Parisians, but this extra step is required," the government said in a release.
All public transportation in the city — including trains and buses — has been free since Friday as officials try to encourage environmentally friendly travel, though that free travel is set to end Tuesday.
Canadian tourist Jon Ward visited Paris over the weekend and said the city looked smoggy and hazy, but he didn't notice any problems with his breathing.
"Then again I'm fromTorontoso I'm used to terrible air quality and smog!" he said.
Related: China to fight pollution with drones
Ignoring the car ban will cost Parisians, who could face a fine of €75 ($104) and possibly have their vehicle impounded.
The alternating car ban also applies to scooters and motorcycles, though electric and hybrid vehicles won't be affected. Carpool cars containing at least three people will be exempt.
Government officials said they will evaluate on Monday evening how long the traffic ban could be in effect. https://money.cnn.com/2014/03/17/news/paris-pollution-traffic/?iid=EL – TOPhttps://money.cnn.com/2014/03/17/news/paris-pollution-traffic/?iid=EL – TOP
First Published: March 17, 2014: 10:15 AM ET
https://money.cnn.com/2014/03/17/news/paris-pollution-traffic/ 
https://www.dnaindia.com/world/report-france-offers-free-weekend-transport-to-ease-air-pollution-1969580 
Chernobyl Nuclear Disaster
From Wikipedia, the free encyclopedia
The Chernobyl disaster (Ukrainian: ????????????? ??????????, Chornobylska Katastrofa – Chornobyl Catastrophe; also referred as Chernobyl or Chornobyl accident) was a catastrophic nuclear accident that occurred on 26 April 1986 at the Chernobyl Nuclear Power Plant in Ukraine (then officially the Ukrainian SSR), which was under the direct jurisdiction of the central authorities of the Soviet Union. An explosion and fire released large quantities of radioactive particles into the atmosphere, which spread over much of the western USSR and Europe.
The Chernobyl disaster is widely considered[by whom?] to have been the worst nuclear power plant accident in history, and is one of only two classified as a level 7 event (the maximum classification) on the International Nuclear Event Scale (the other being the Fukushima Daiichi nuclear disaster in 2011).[1] The battle to contain the contamination and avert a greater catastrophe ultimately involved over 500,000 workers and cost an estimated 18 billion rubles.[2] 31 people died during the accident itself, and long-term effects such as cancers and deformities are still being accounted for. 
Please visit the following link for more information: 
https://en.wikipedia.org/wiki/Chernobyl_disaster 
From Wikipedia, the free encyclopedia
  (Redirected from 2011 Japanese nuclear accidents)
"Fukushima nuclear disaster" redirects here. For the incidents at Fukushima Daini (Fukushima II), see Fukushima Daini Nuclear Power Plant.
See also: Timeline of the Fukushima Daiichi nuclear disaster and Fukushima disaster cleanup 
From Wikipedia, the free encyclopedia
  (Redirected from 2011 Japanese nuclear accidents)
"Fukushima nuclear disaster" redirects here. For the incidents at Fukushima Daini (Fukushima II), see Fukushima Daini Nuclear Power Plant.
See also: Timeline of the Fukushima Daiichi nuclear disaster and Fukushima disaster cleanup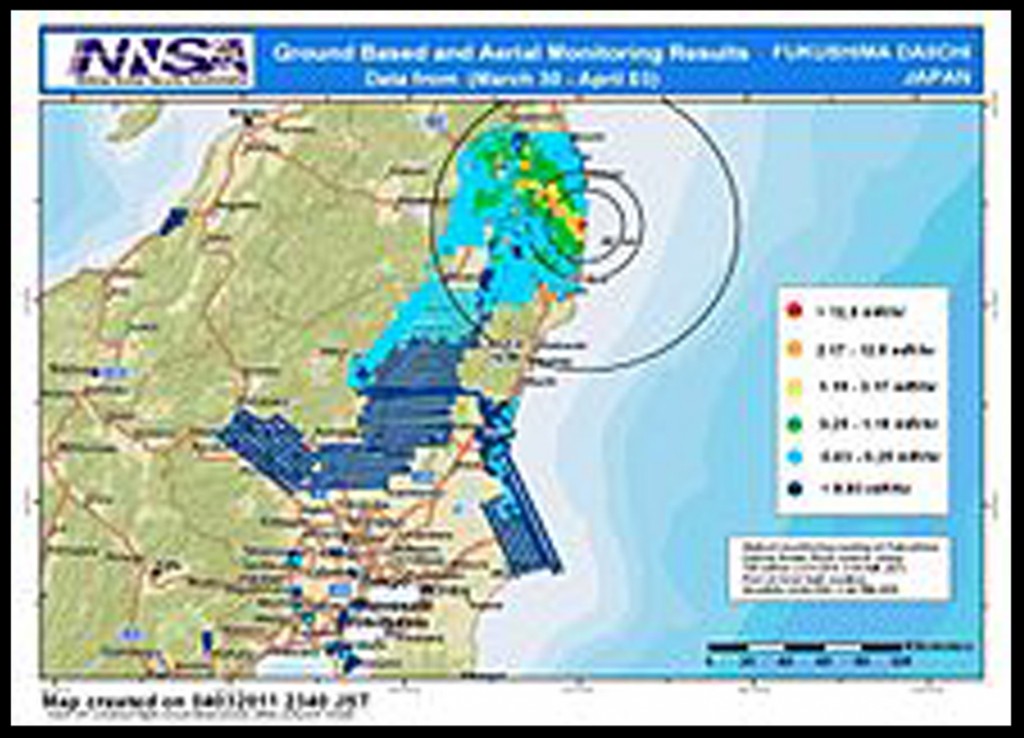 Map of contaminated areas around the plant (22 March – 3 April 2011). 
The Fukushima Daiichi nuclear disaster (???????????? Fukushima Daiichi ( pronunciation) genshiryoku hatsudensho jiko?) was acatastrophic failure at the Fukushima I Nuclear Power Plant on 11 March 2011, resulting in a meltdown of three of the plant's six nuclear reactors. [6] The failure occurred when the plant was hit by the tsunami triggered by the T?hoku earthquake;[7] the plant began releasing substantial amounts of radioactive materials beginning on 12 March,[8] becoming the largest nuclear incident since the 1986 Chernobyl disasterand the second (with Chernobyl) to measure Level 7 on the International Nuclear Event Scale,[9] initially releasing an estimated 10-30% of the earlier incident's radiation.[10] In August 2013, it was stated that the massive amount of radioactive water is among the most pressing problems that are affecting the cleanup process, which is expected to take decades. There have been continued spills of contaminated water at the plant, and some into the sea. Plant workers are trying to lower the leaks using measures such as building chemical underground walls, but they have not improved substantially.[11]
24 hours live camera for Fukushima Daiichi nuclear disaster on YouTube, certified by Tokyo Electric Power Co. Inc. 
Please visit the following link for more information:
https://en.wikipedia.org/wiki/2011_Japanese_nuclear_accidents