Newark Tech and Bloomfield Tech Students Part 3
Ing's Peace Project 
Comments on 
What does Peace means to you? 
By Newark Tech and Bloomfield Tech Students 
Fall 2013
Remember Nelson Mandela 
One Bloomfield Tech Student commented:
Peace?  Trust no one
I can understand how you feel
There was disappointment and trouble in my younger life
But I never lost hope
At least I trusted myself
And behaved in such a way that others could trust me
If I want to trust others
I have to show others are able to trust me
We all go through life
Knowing some bad and good people
We learn and change
If we show kindness to others
There is a chance to receive kindness in return
I was sad about some of my troubles in life
But when I study about Nelson Mandela
Who passed away this month at the age of 95
I feel that I am a lucky person
He was jailed for twenty seven years
But was able to walk tall when he was freed
He overcame his bitterness
Trusted people and people trusted him
Mr. Mandela became the first black president of South Africa
People all over the world praised his good deeds
He is honored and admired
Just as Gandhi and Dr. King were admired
By being only a one term president
Mr. Mandela showed he was not greedy to hold on to power
He could have been President of South Africa as long as he wished
He prevented civil war between black and white South Africans
He helped to raise funds to educate poor African children
And encouraged the fight against Aids
He led very meaningful life
An example for others to follow
 Mr. Mandela said his 27 years in prison gave him time to think
He educated other prisoners and cultivated a little garden
 Growing tomatoes and other vegetables
His conduct earned him the respect of his jailers
President Barack Obama commented that
When you are with Nelson Mandela
You want to be a better person
I too want to be a better person
 After studying the life of Nelson Mandela
Please reconsider your comment
Peace? Trust no one
If you help others to the best of your ability
You will find others you can trust
Who in turn will trust you
And give help when it is needed
Then you will achieve a successful life
With happiness and peace in your heart
Ing-On Vibulbhan-Watts, Friday, December 13, 2013, 11:56 pm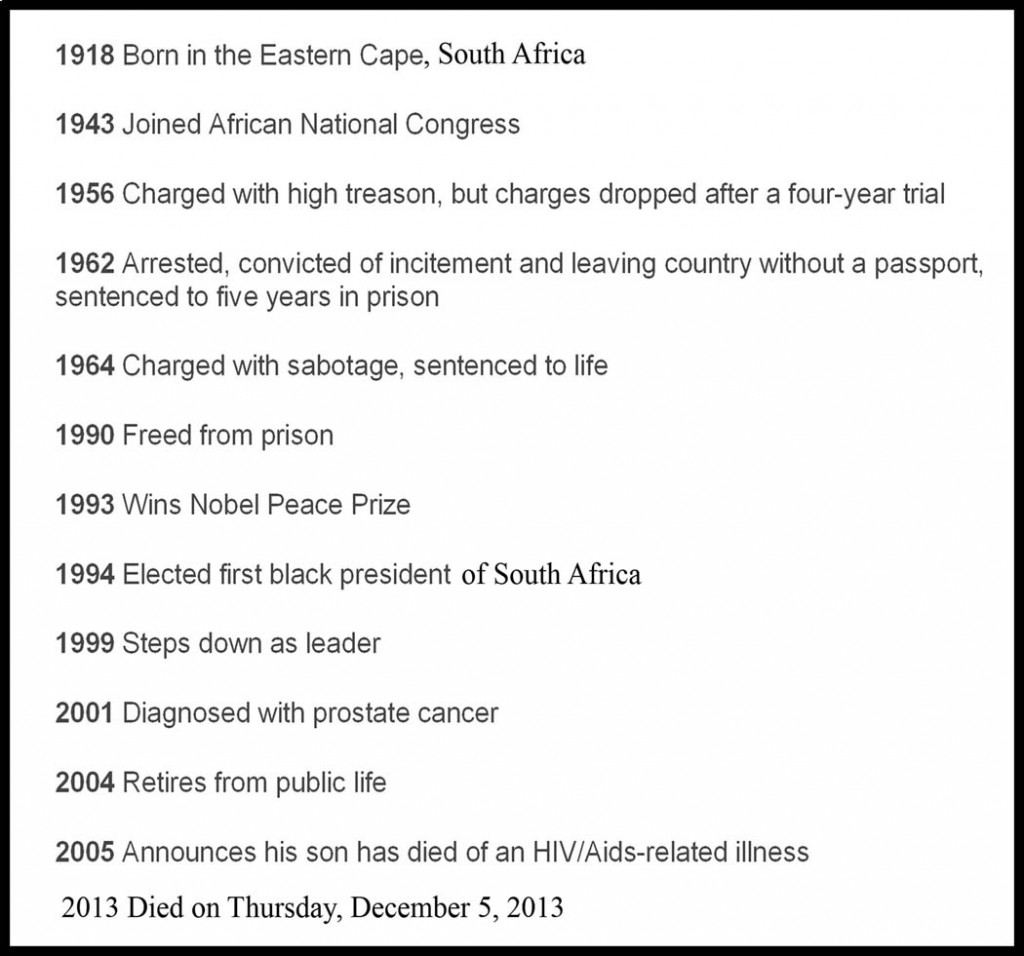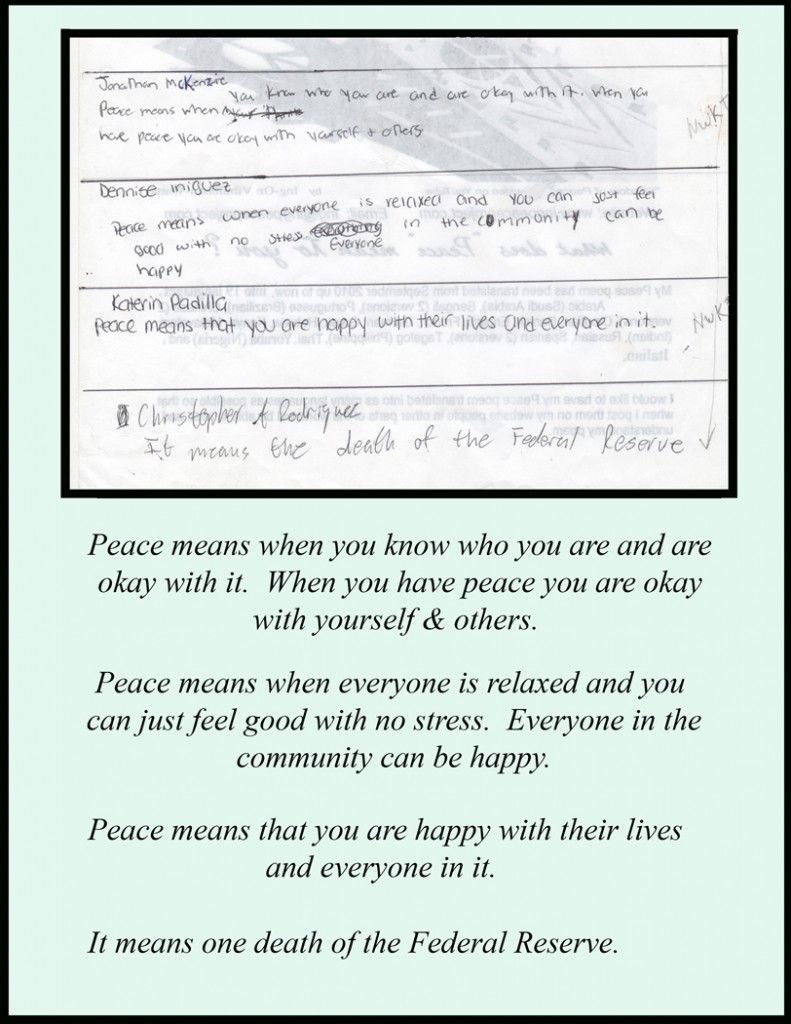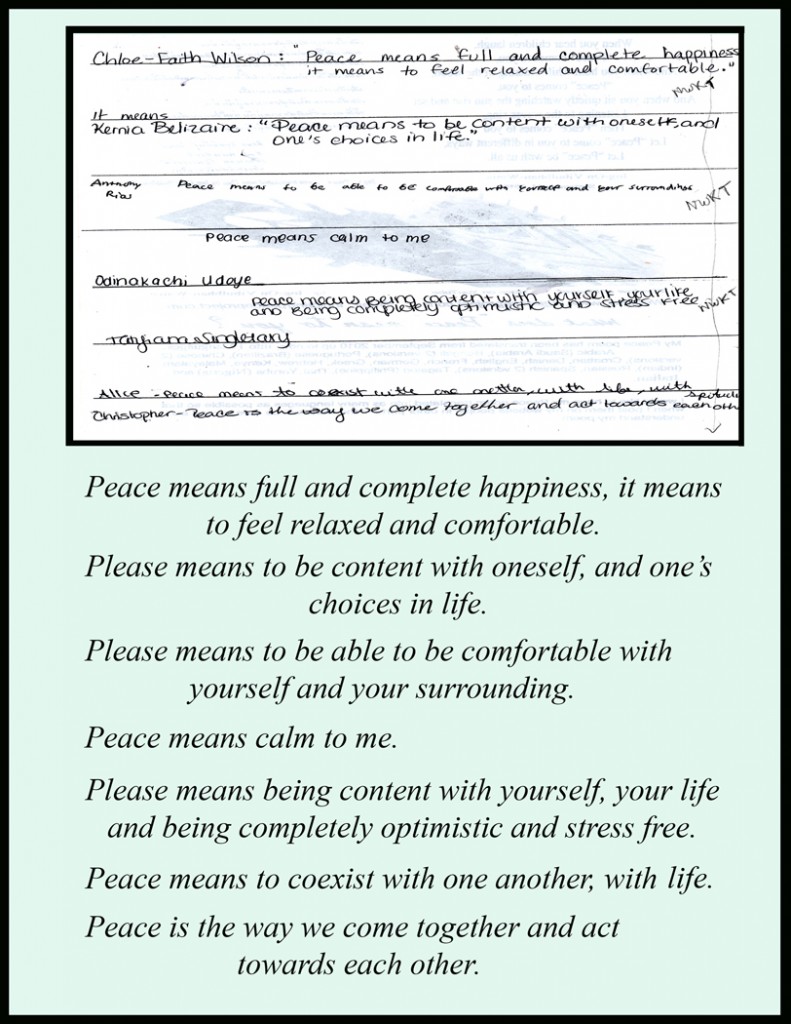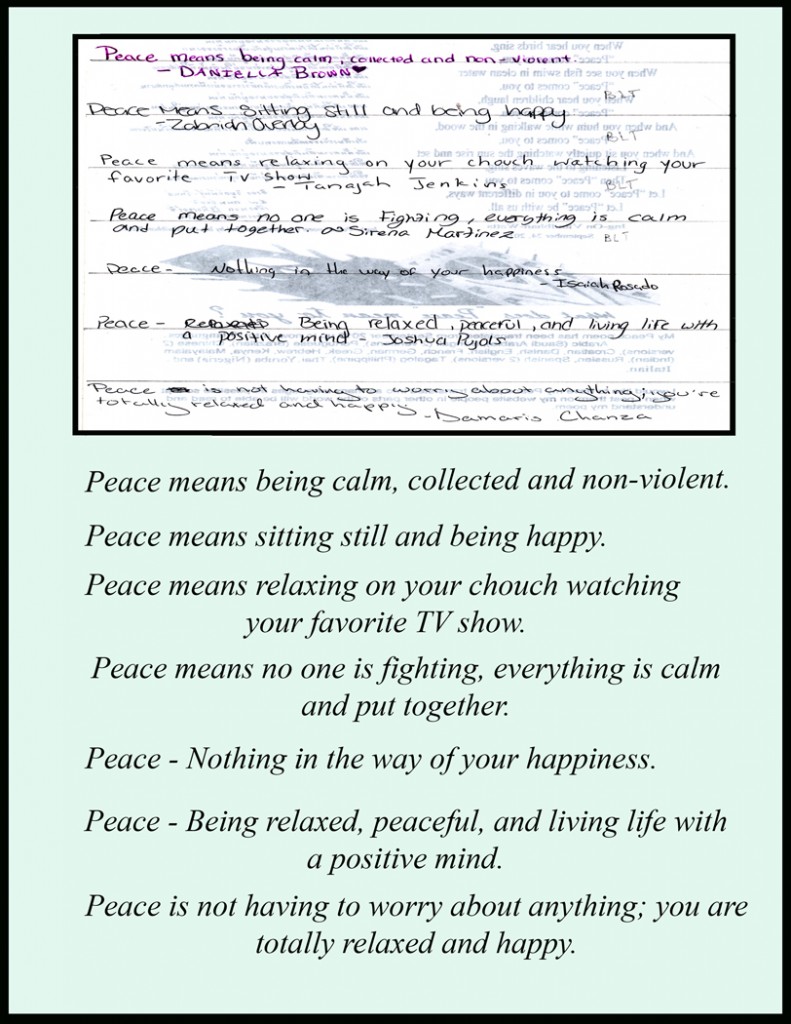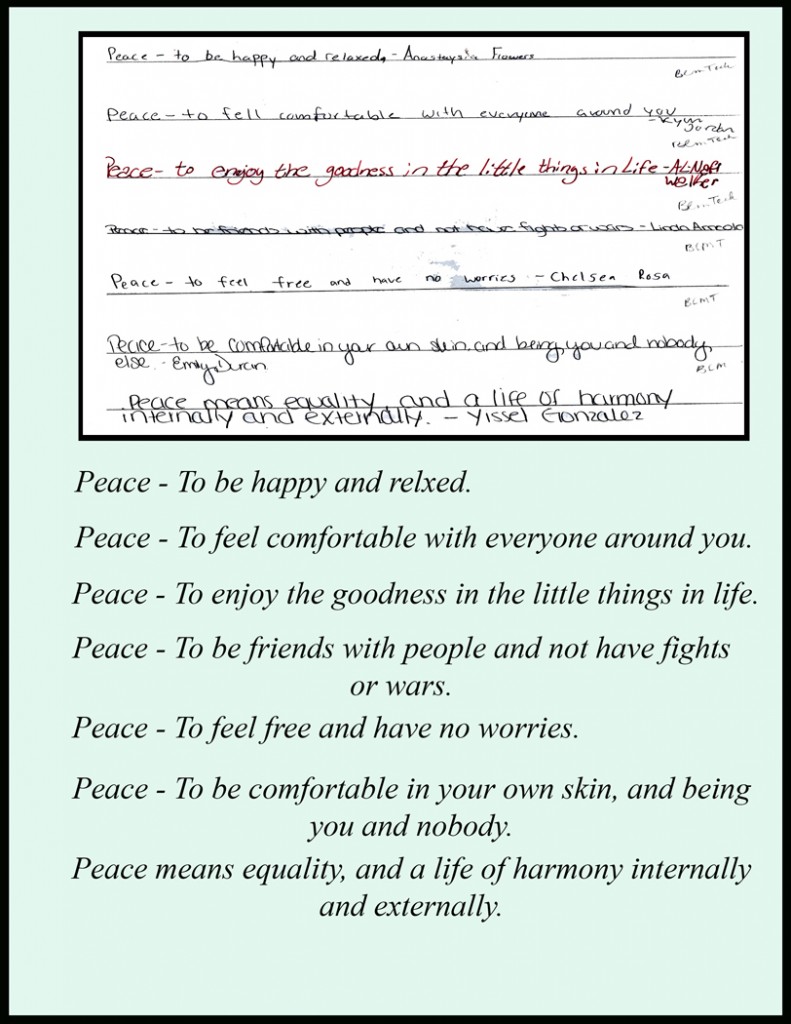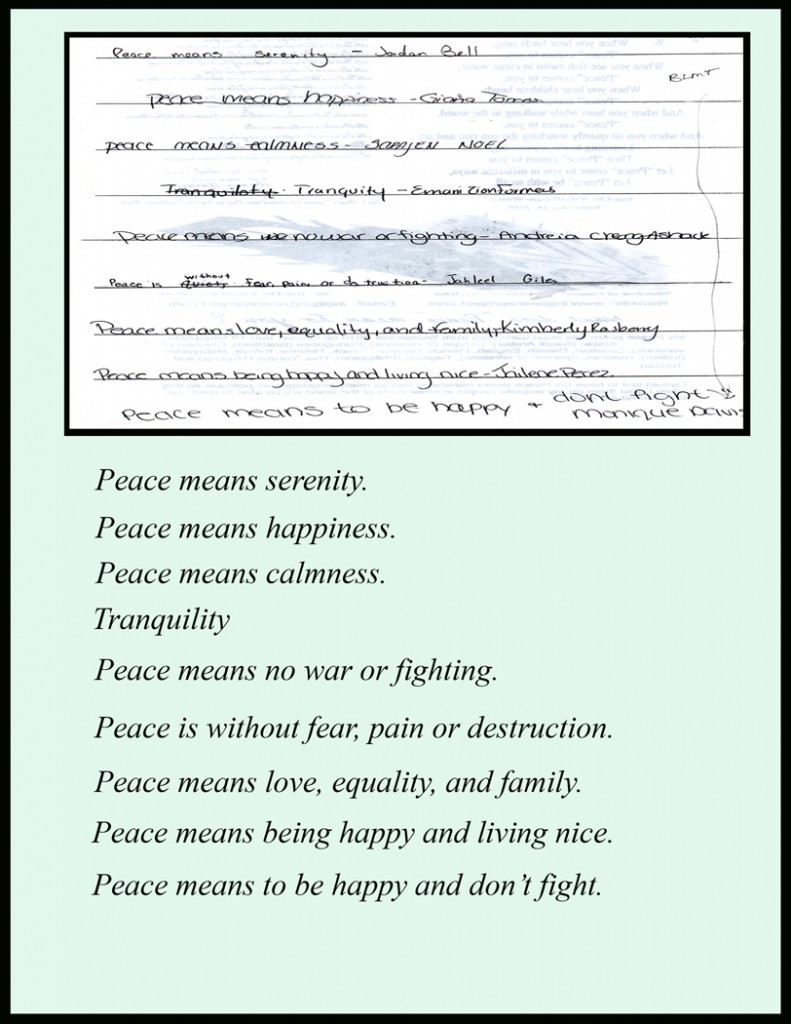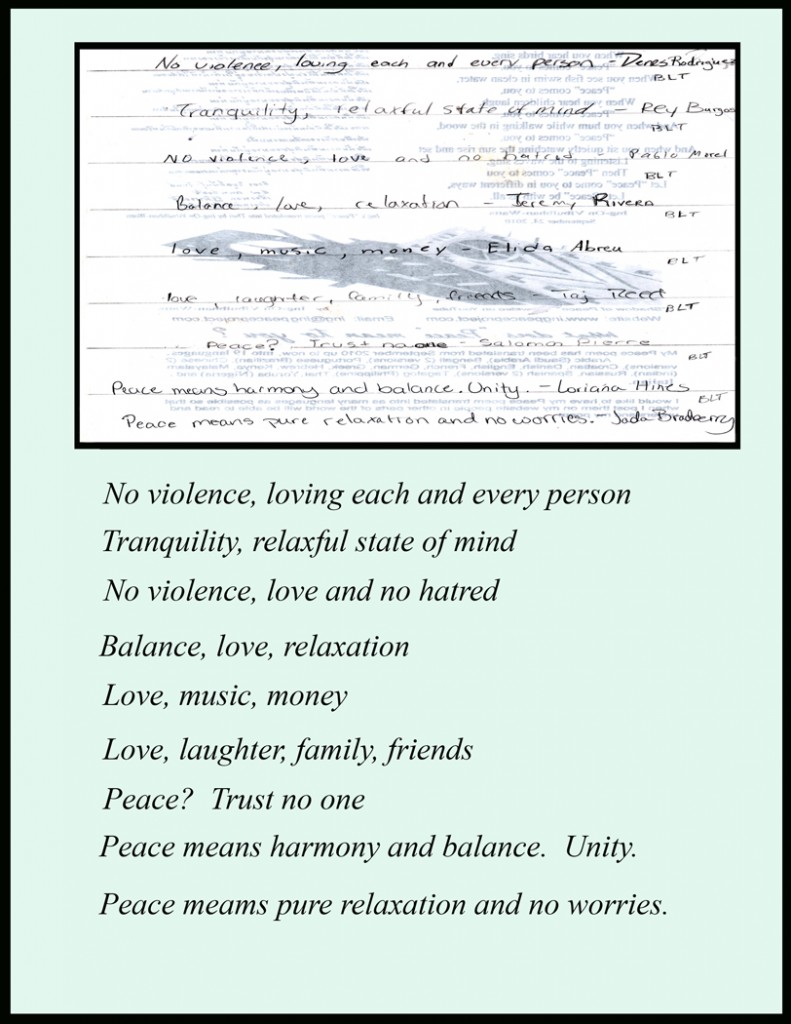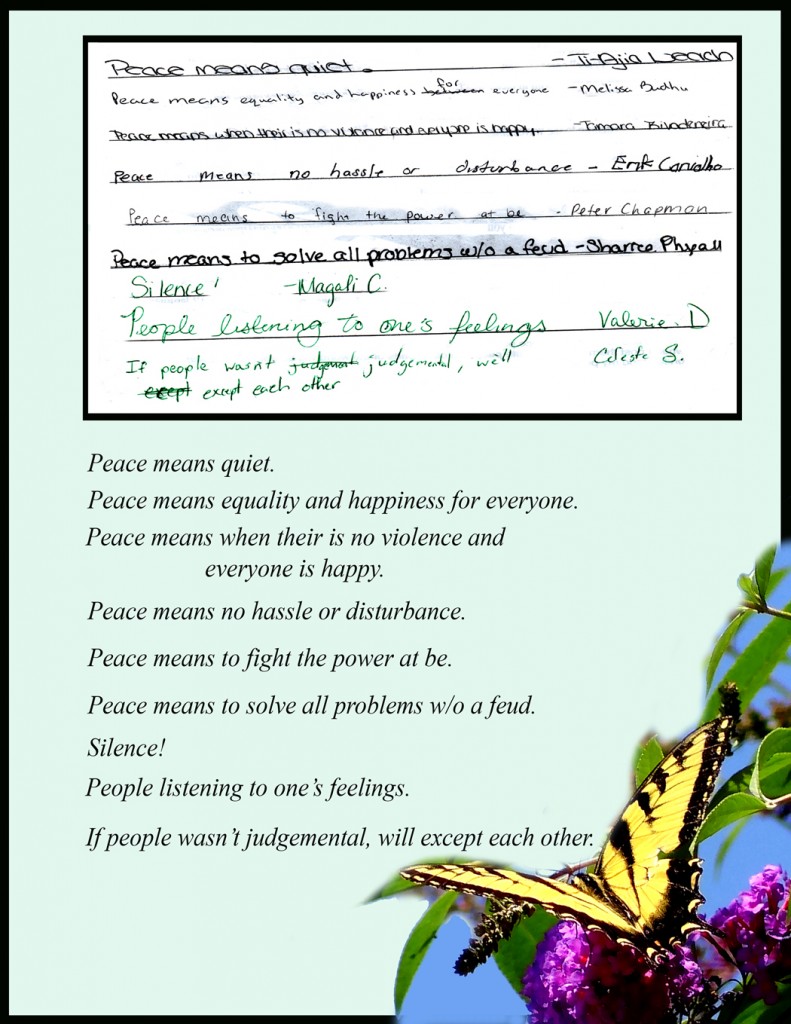 Thanks to Mr. Jonathan who helped to organize all the comments from Newark and Bloomfield Tech students.  Good teachers show concern and do more to advance their students both mentally and physically by preparing the students for future challenges.  
Ing-On Vibulbhan-Watts, Saturday, March 15, 2013
Please visit the following links for more information: 
https://en.wikipedia.org/wiki/Newark_Tech_High_School 
Link to LGBTQ Youth at Hetrick-Martin-Institute page:
https://ingpeaceproject.com/1-academy-street-firehouse-youth/lgbtq-youth-at-hetrick-martin-institute/