Passing At The Players 
By John Watts 
At 16 Gramercy Park S, New York City 
Reading on Tuesday, March 25, 2014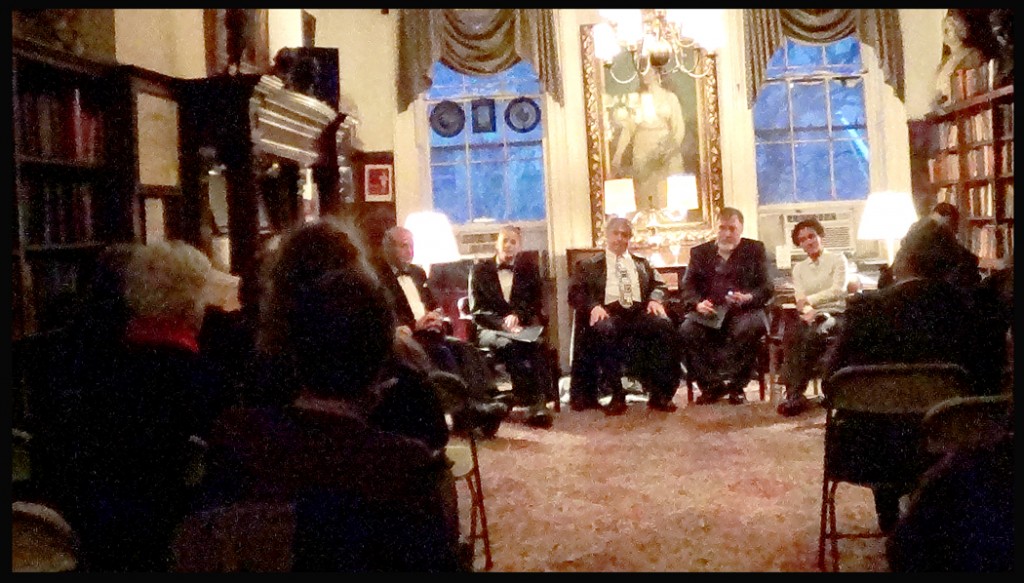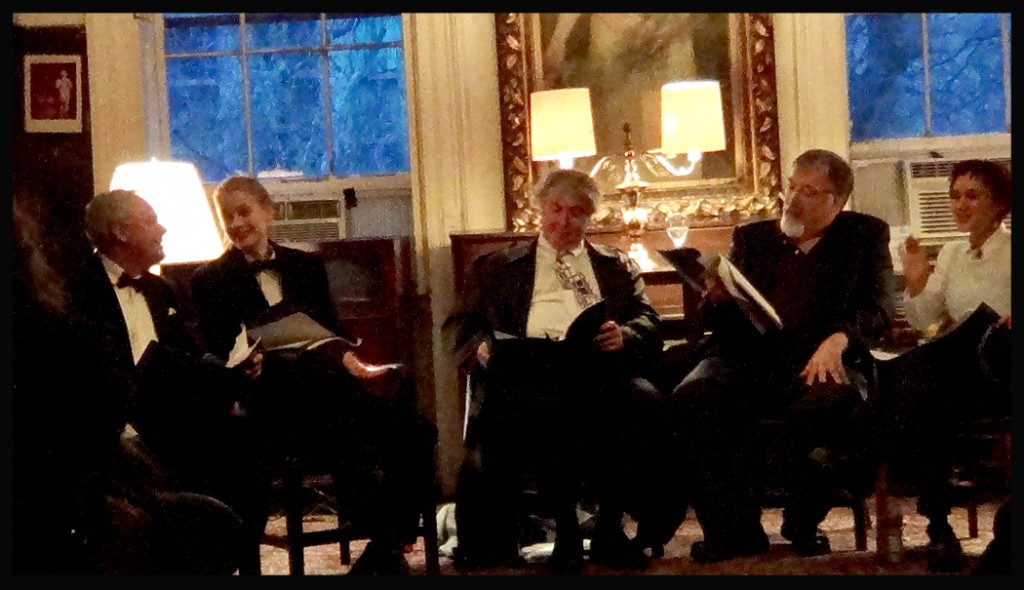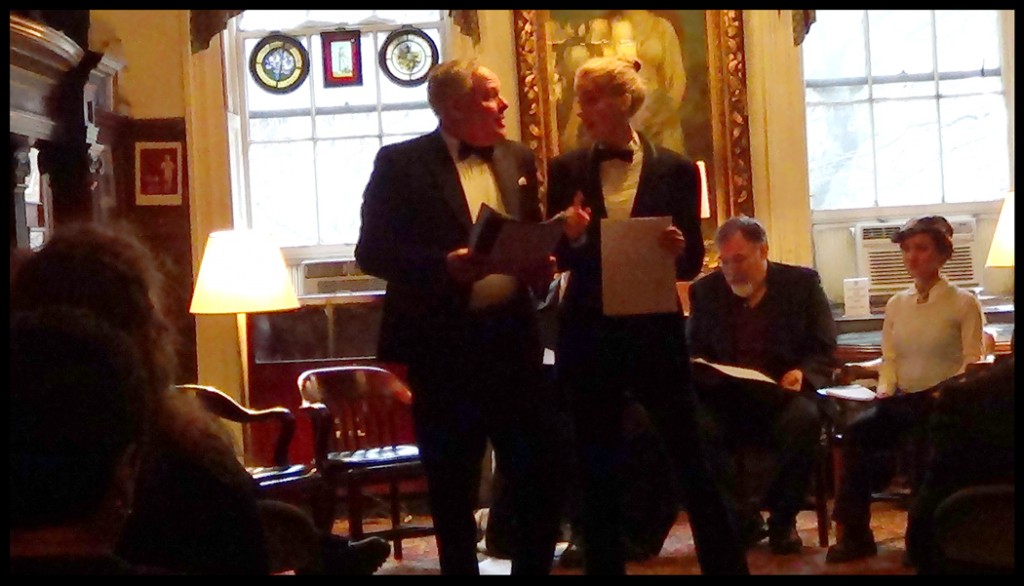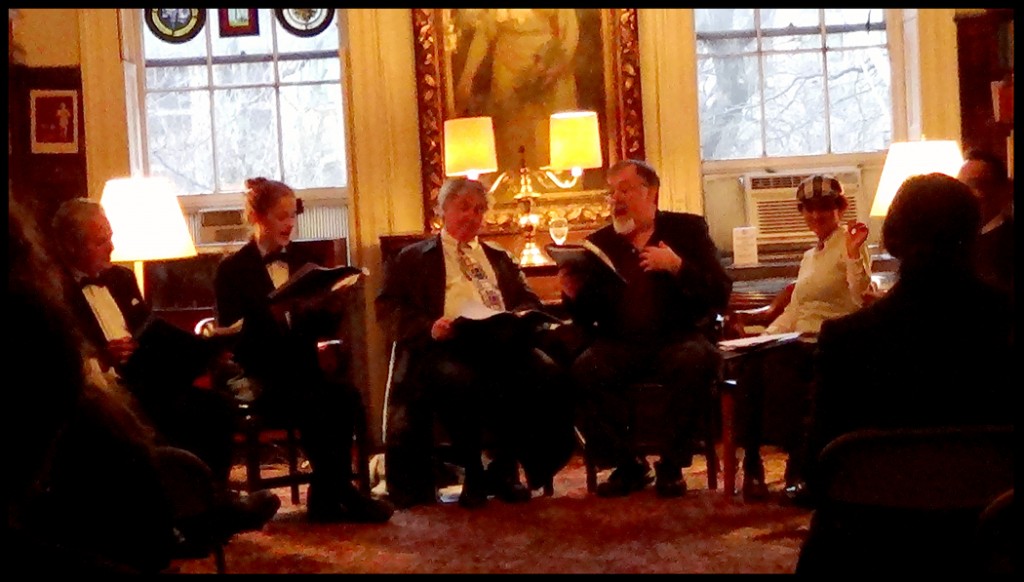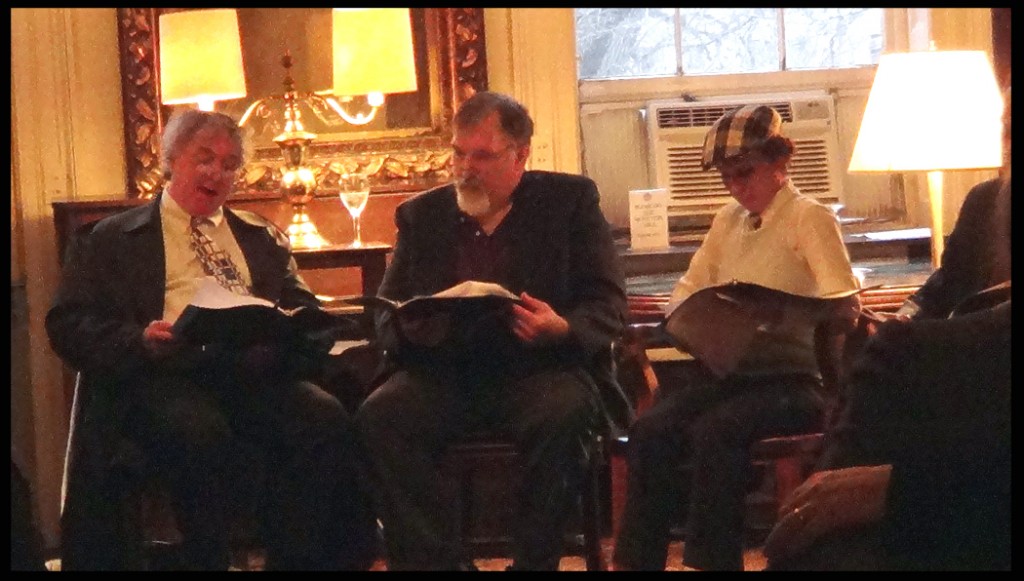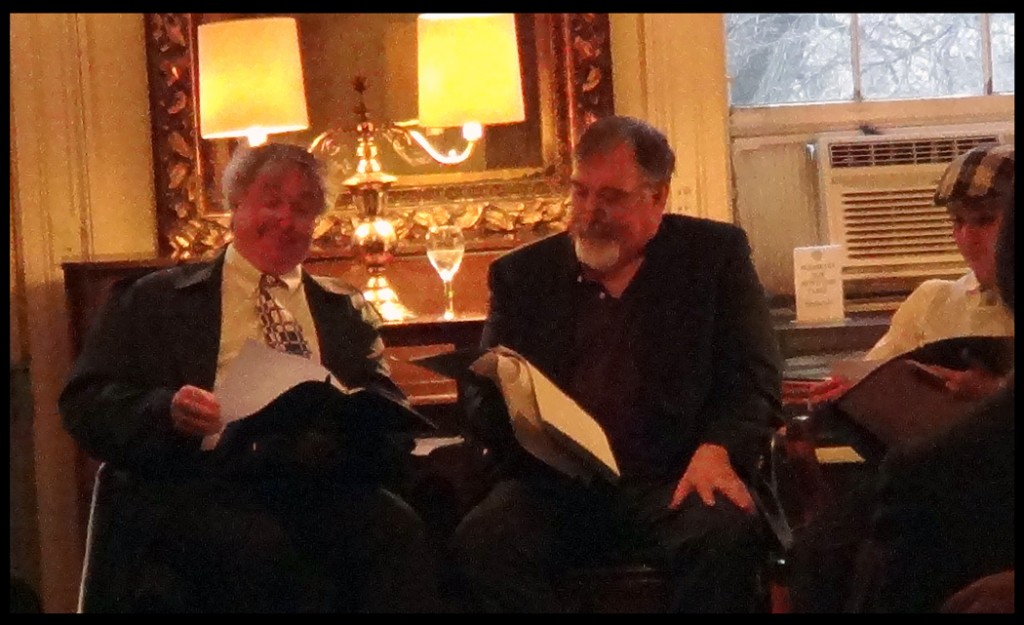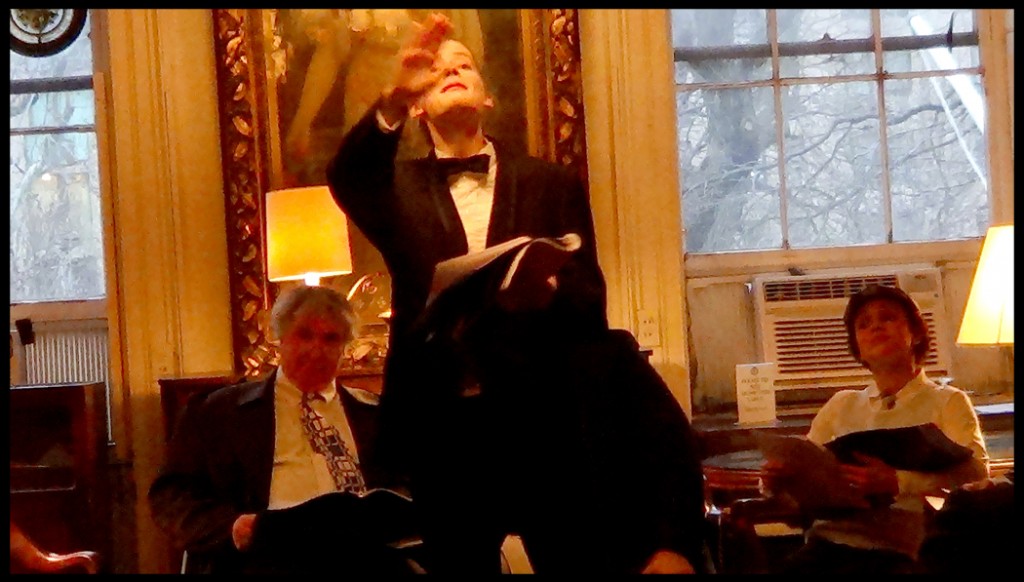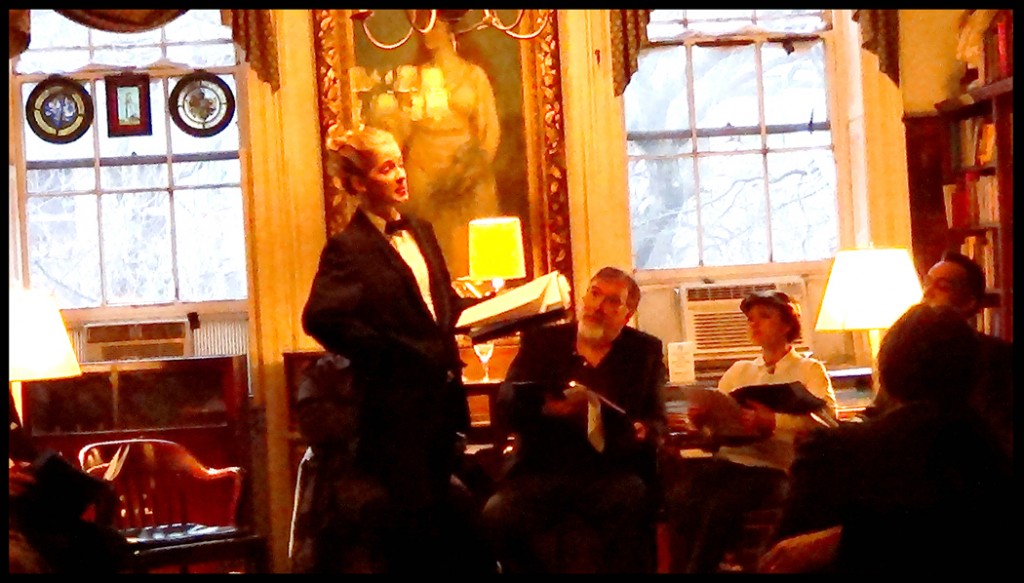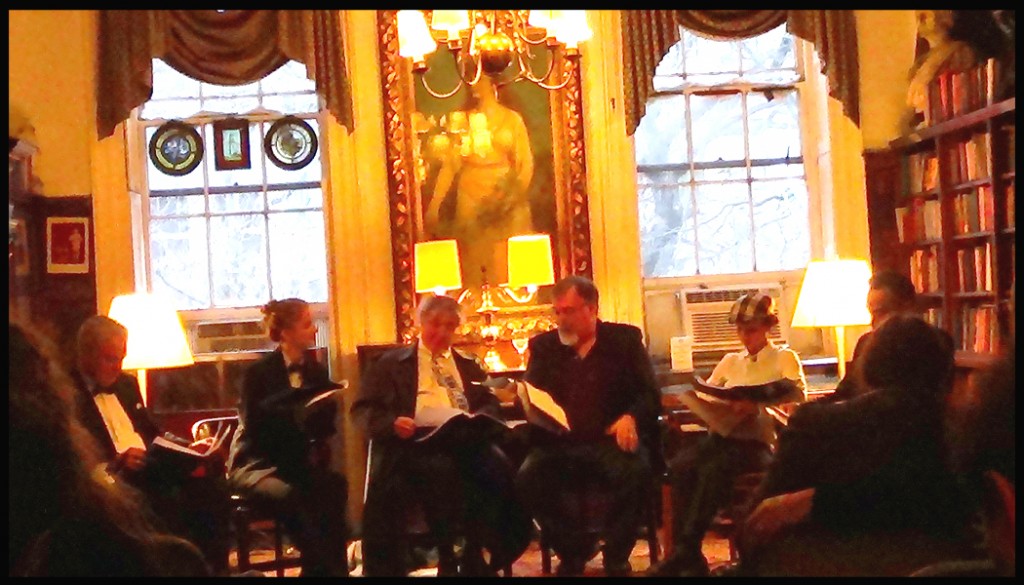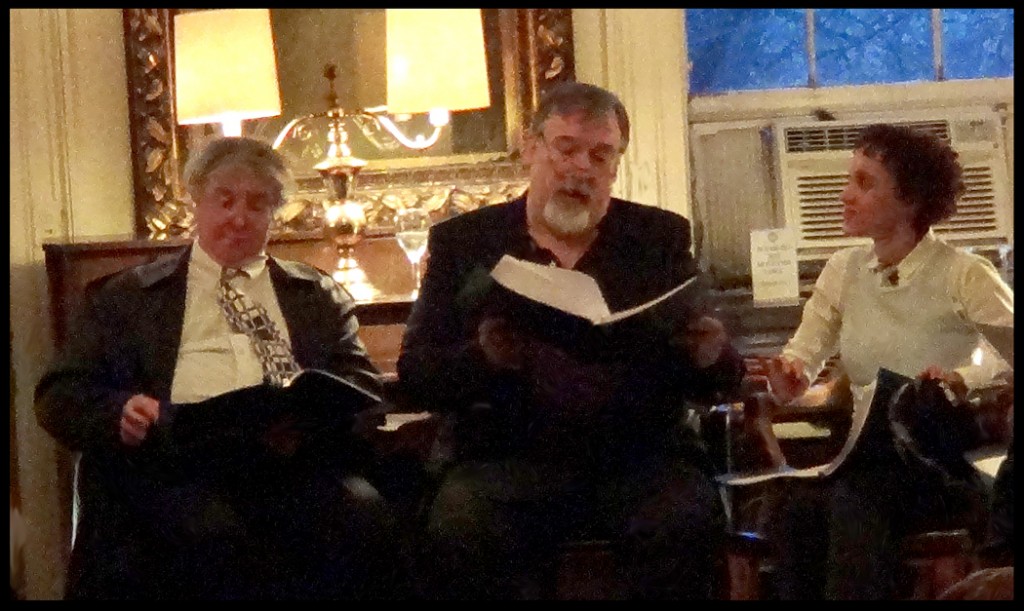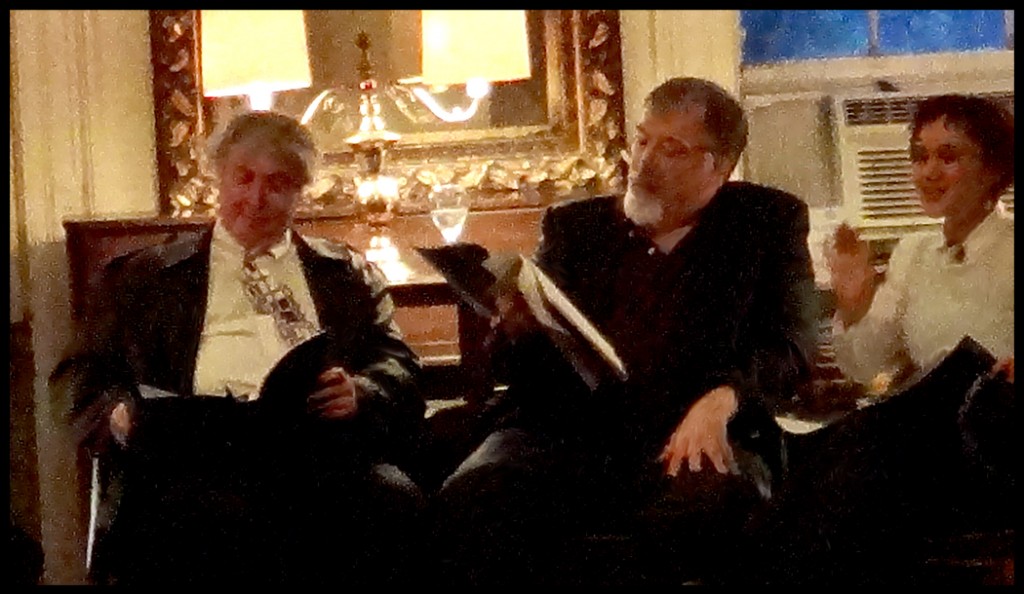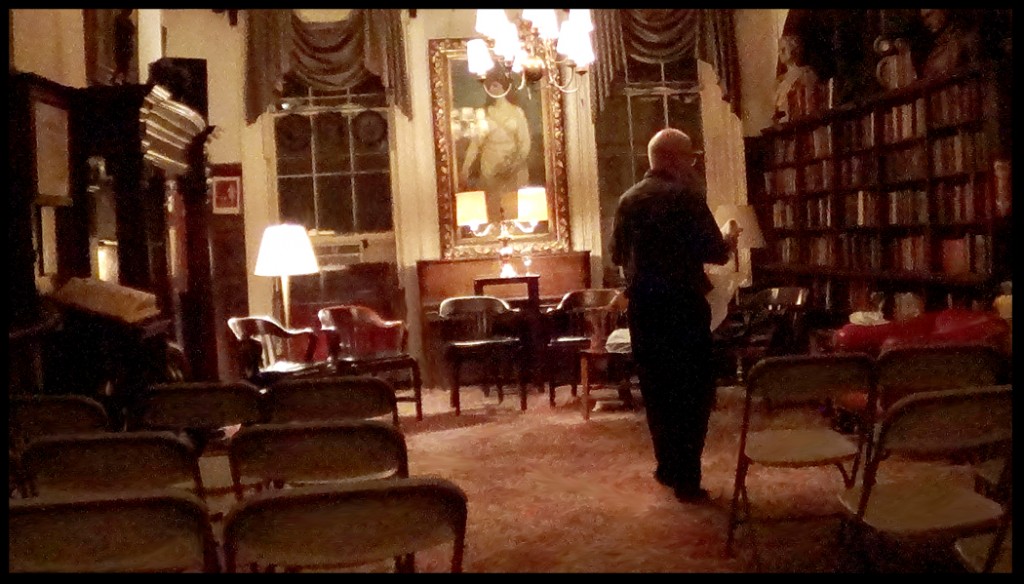 PASSING AT THE PLAYERS
The play is a tangle of interconnected stories about people passing for someone or something they are not.  It takes place at a famous private club called,The Players, at Gramercy Park, New York City, in 1932.  This was at the height of the Great Depression and the ending days of Prohibition.  Pretentious James Thornton, is actually Tony Depaola, a palooka from Jersey City who is a closeted gay running the reception desk and accumulating liquor by siphoning off a third of every bottle of quality booze smuggled in from Canada to the players.  Wilber Jackson, a member of the Players, achieved this through blackmail and is actually an out of work actor attempting to make contacts in showbiz.  Fannie is Wilber's girlfriend brought into the club disguised as a man. After a lover's quarrel Fannie gets a job at the club as a male waiter.  Harold is the African American bartender, who is secretly a playwright and hiding his university degree to keep his job.  Clarence/Clarisa is the transgender chauffeur for Gerimia Aldrick, a movie producer.  Clarisa is also African American, passing for white and running a bootleg booze distribution scheme from the boot of Mr. Aldrick's Bentley.  Detective Michal O'Fresco, is actually Luigi Fresco pretending to be Irish to make it in the New York Police Department, taking unspoken bribes to protect the Players from non compliance with the law of Prohibition. 
Passing At The Players, is a musical farce that utilizes recordings of popular American music from 1923 through 1932.  The music hopefully evokes a sense of time and place for the play.  For the purpose of the reading one minute snippets of each of the songs is used.  The actors bravely attempted to at least give a sense of the music by singing along and in some cases even attempting to do a little song and dance routine without any rehearsal.  
John Watts, Tuesday, March 25, 2014 
I enjoyed watching John's play reading.  The actors are clever and playful making John's play comes alive.  I love the old music that john selected for the performance.  The melody is cheerful and the lyrics reflect the characters and the storyline.  Some of the songs have lyrics that talk about sexual behavior, but the innocence and honesty of it keeps the songs from becoming vulgar. 
John worked very hard on his play.  The actors were enthusiastic to perform.  They all spent their time trying to achieve their goal without any payment in return.  Friends, family and others came to see the free performance.  This was something that took place without money in transaction, only the willingness to share what they have.  This is a moment of happiness and joy.  I wish more people would come to their senses and realize that fighting and war is not the way to live.  Sharing and helping each other to keep peace with ourselves and others, that is a life well worth living.
Ing-On Vibulbhan-Watts, Thursday, March 27, 2014, 11:21 pm