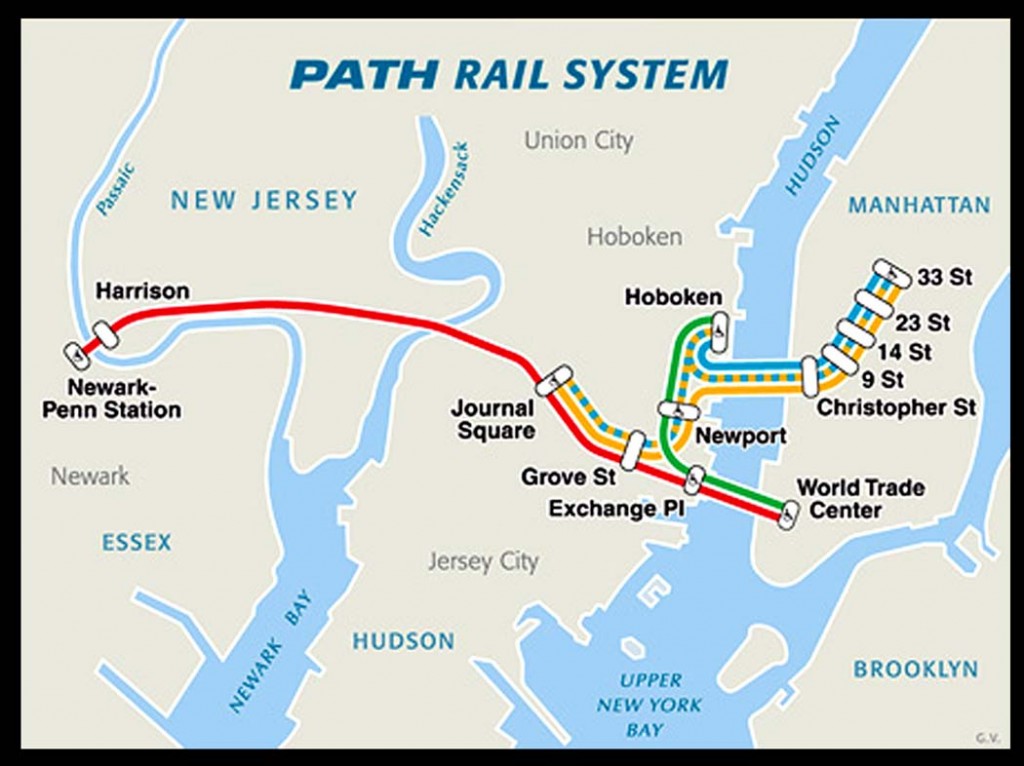 The Path train, Newark, New Jersey to World Trade Center, New York City, New York
World Trade Center to Dixon Place
New York City
On Wednesday, June 11, 2014

John and I took the Path train to the World Trade Center which is the end destination of Path.  We discussed our plan before we left to walk from the World Trade Center in lower Manhattan to Dixon Place at 160A Chrystie Street between Rivington Street and Delancey Street.  This is where John's play "The Cranes Are Falling", was to have a reading at 7:30 pm.  Even though it was a long distance we love to walk in NYC rather than taking the subway.  I love to see different architecture and the diversity of people.  We walked to Chinatown, buying some fried dumplings and sour soup for our dinner before the reading started.  I enjoyed taking pictures along the way.  The following are the pictures that I took of our journey on Wednesday, June 11, 2014.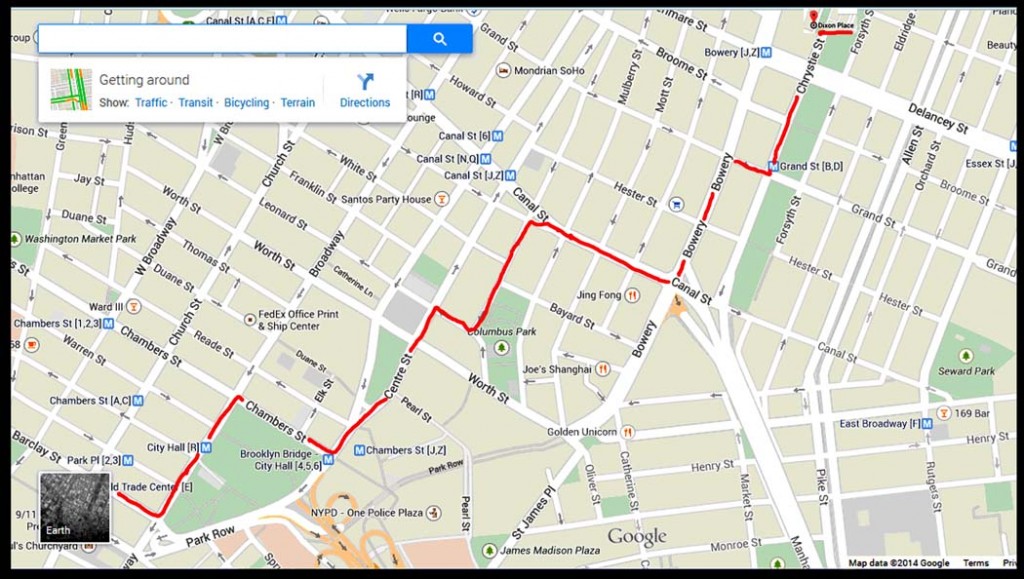 World Trade Center to Chinatown to Dixon Place, 160A Chrystie Street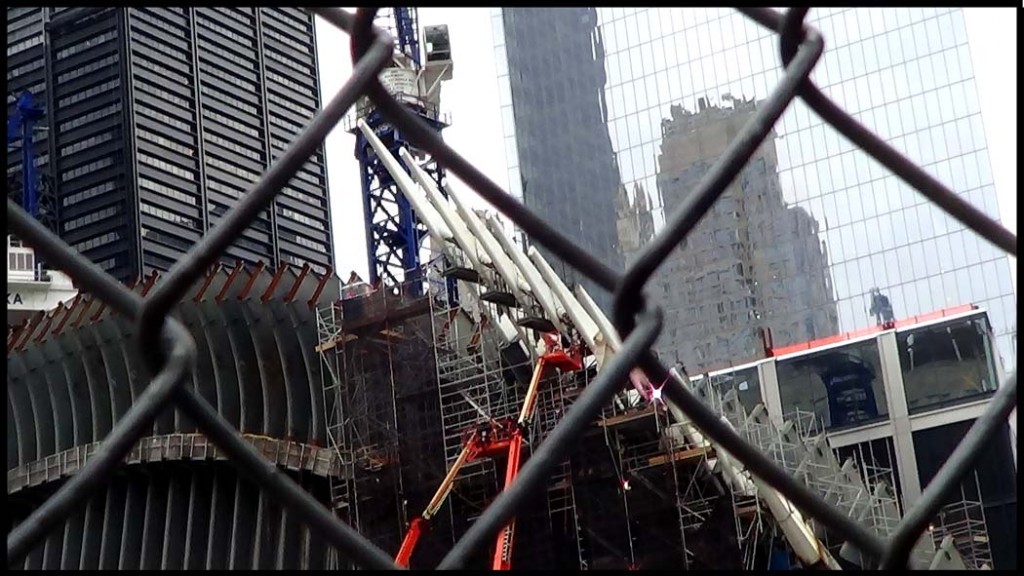 The World Trade Center construction, work in progress
We walked through the park by City Hall.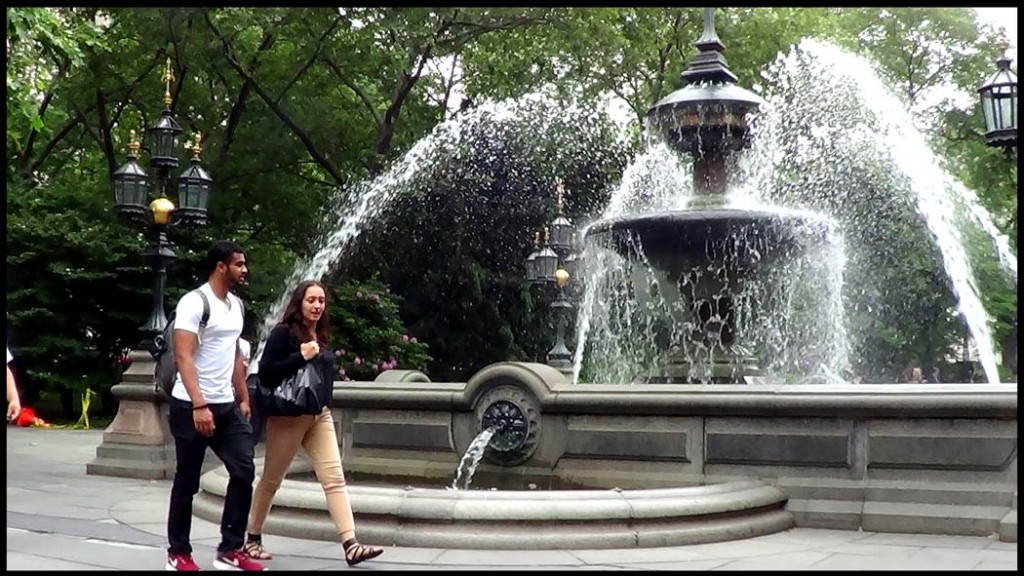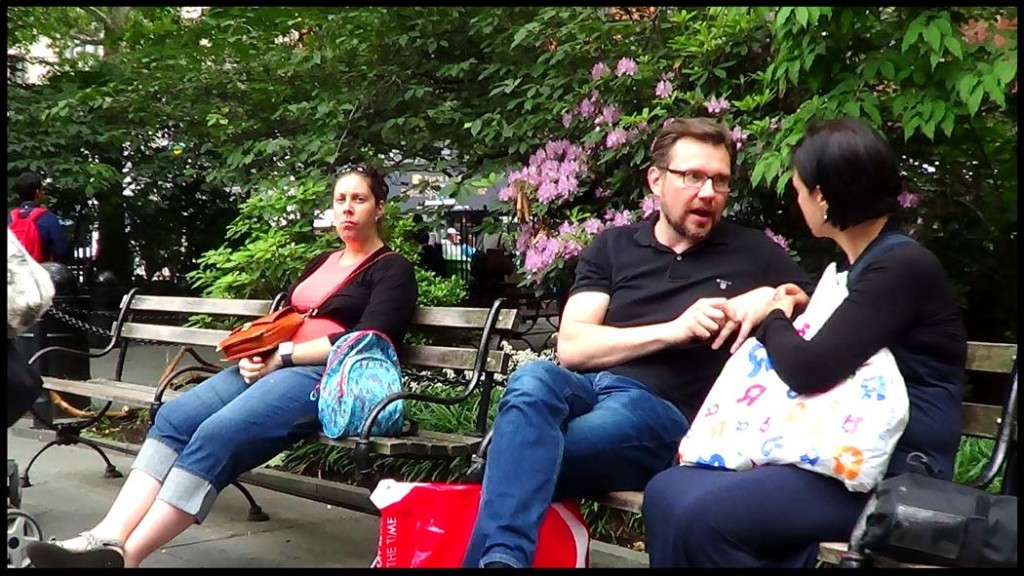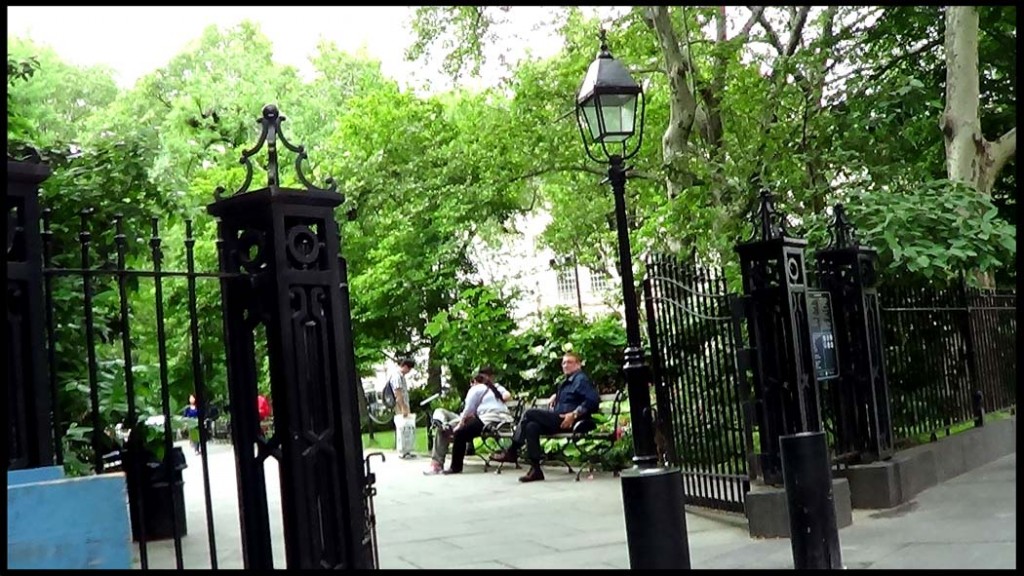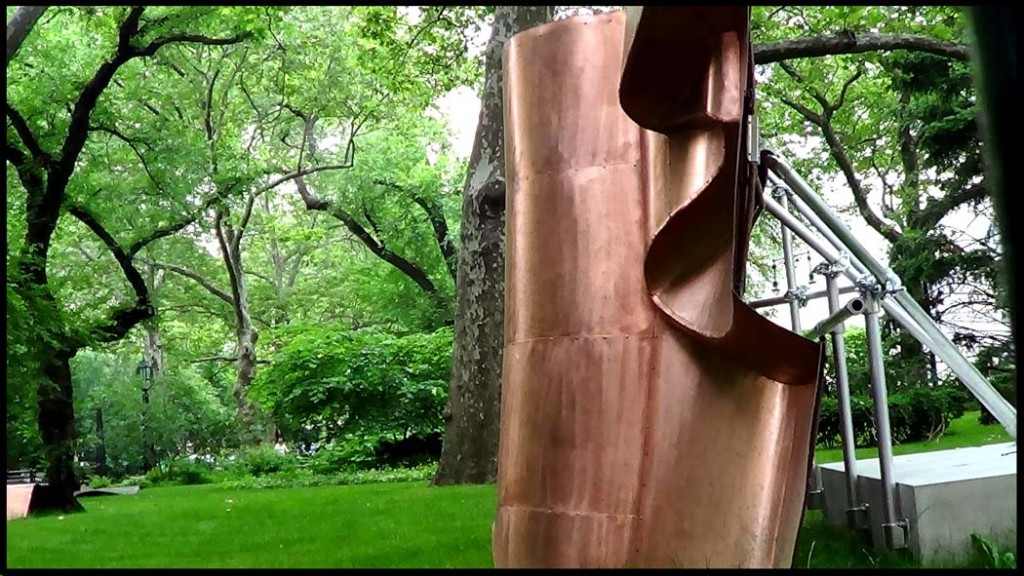 There are many interesting sculptures in the park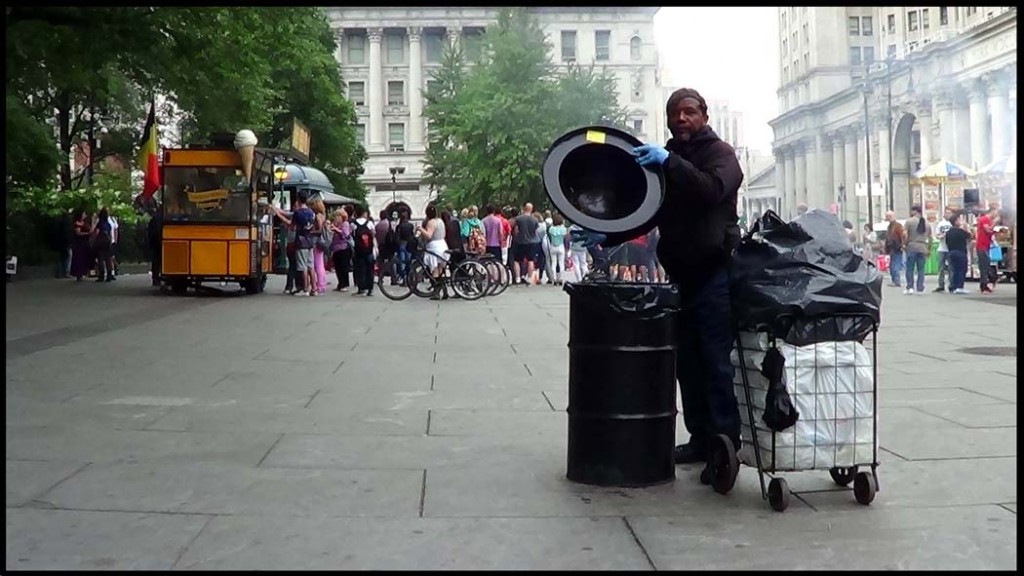 Thanks to the people that help to sort and collect garbage.  They help with conservation and earn a living at the same time.
Fatherhood, Happy Father's Day John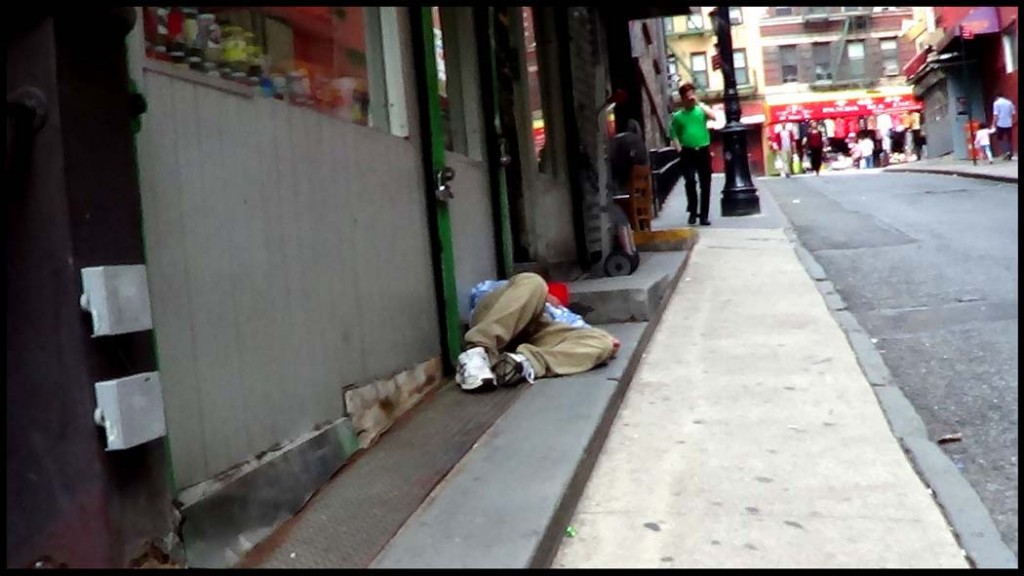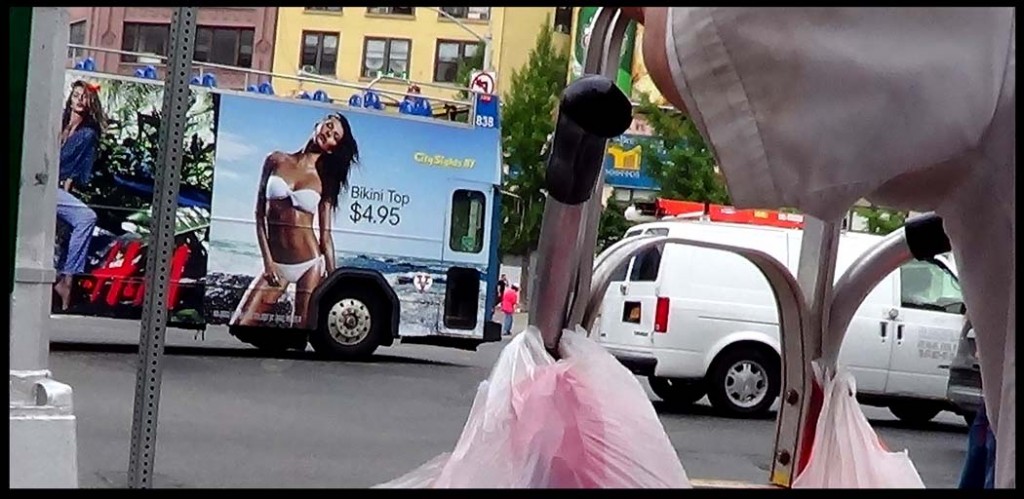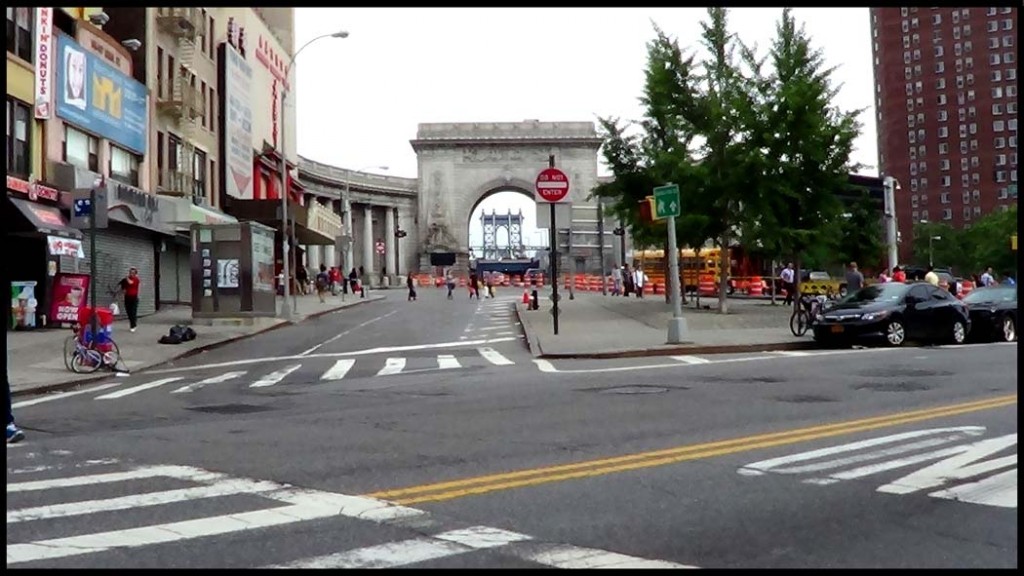 Manhattan Bridge by Chinatown area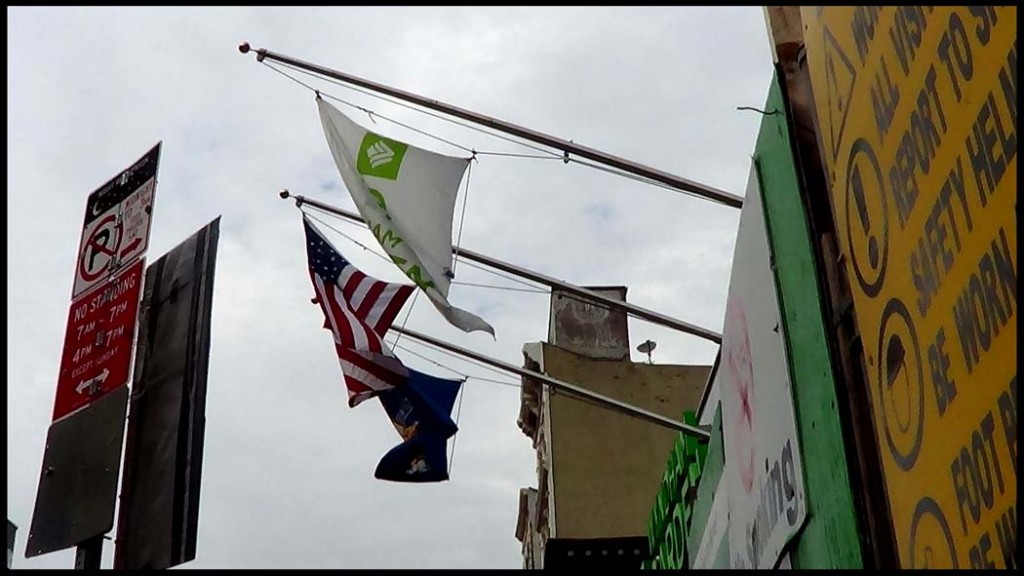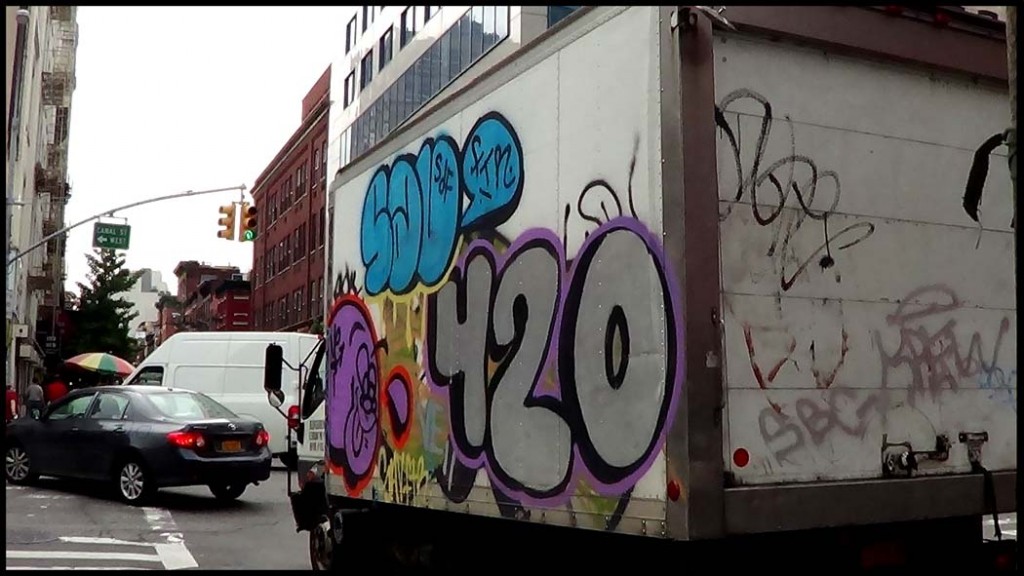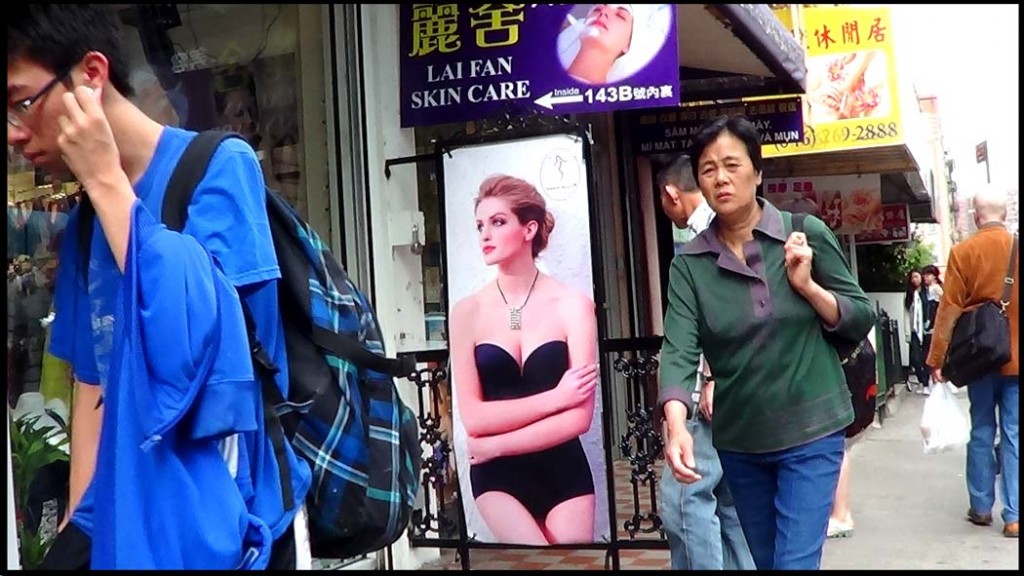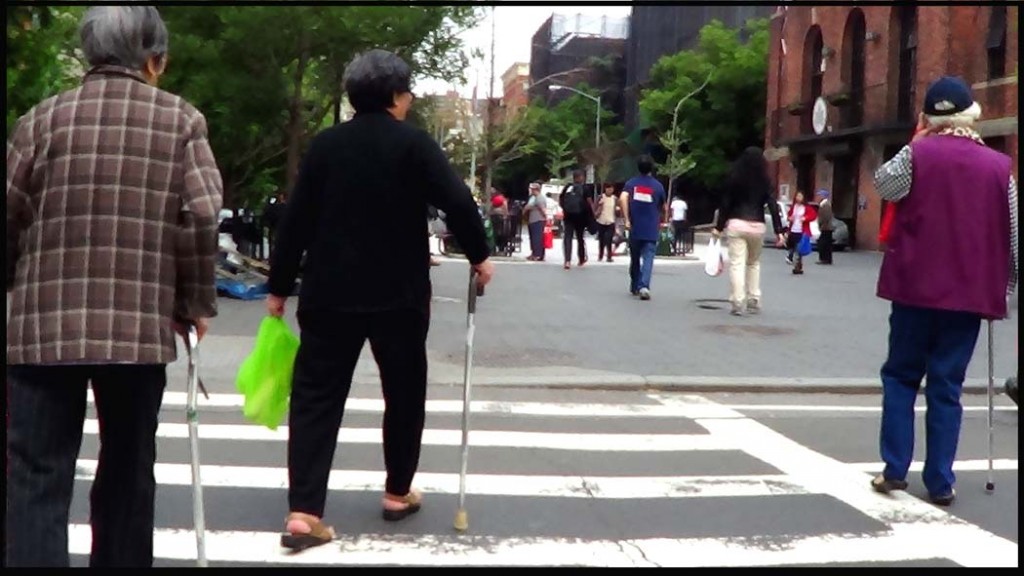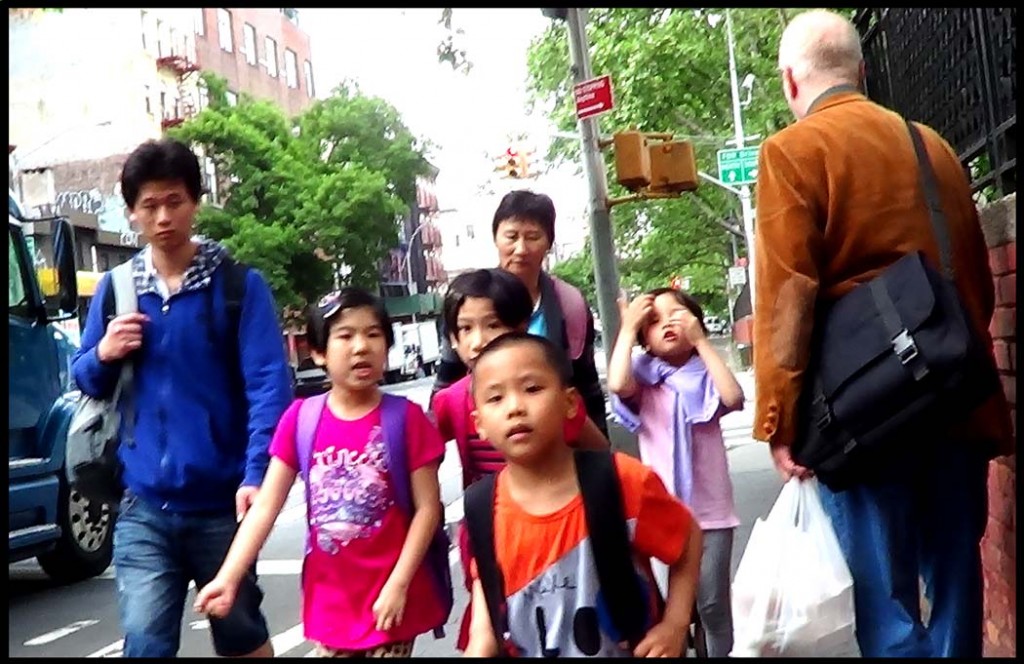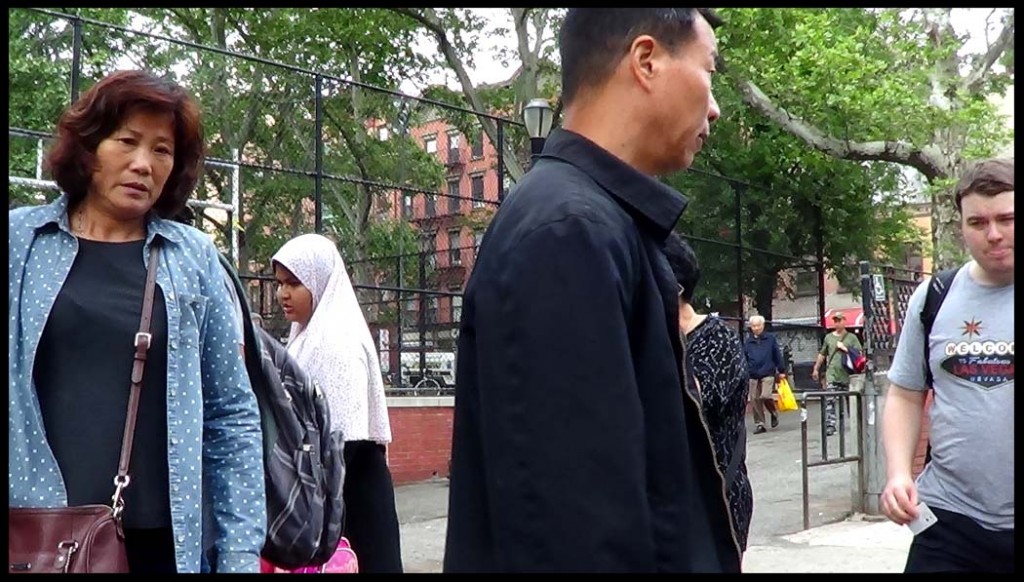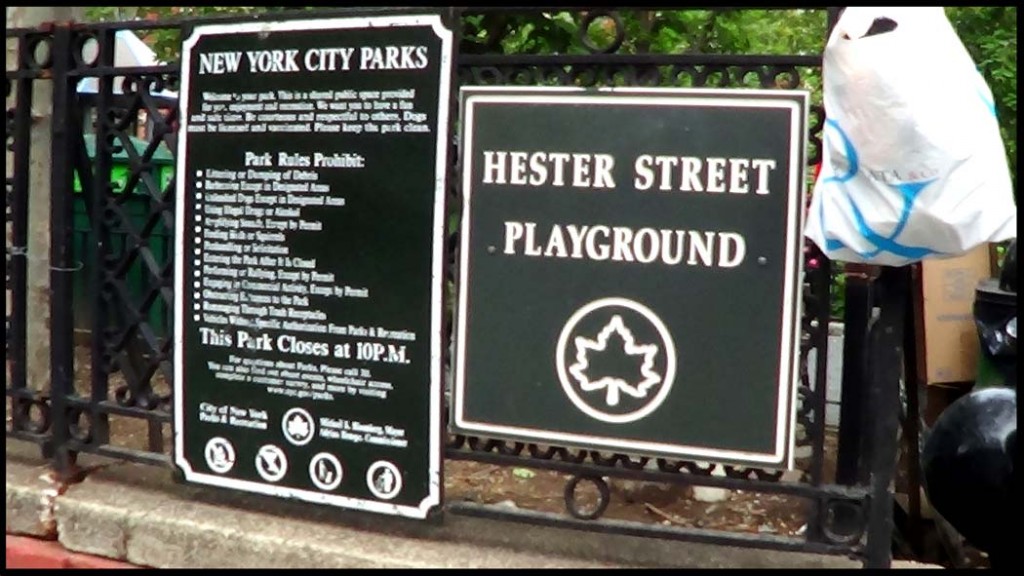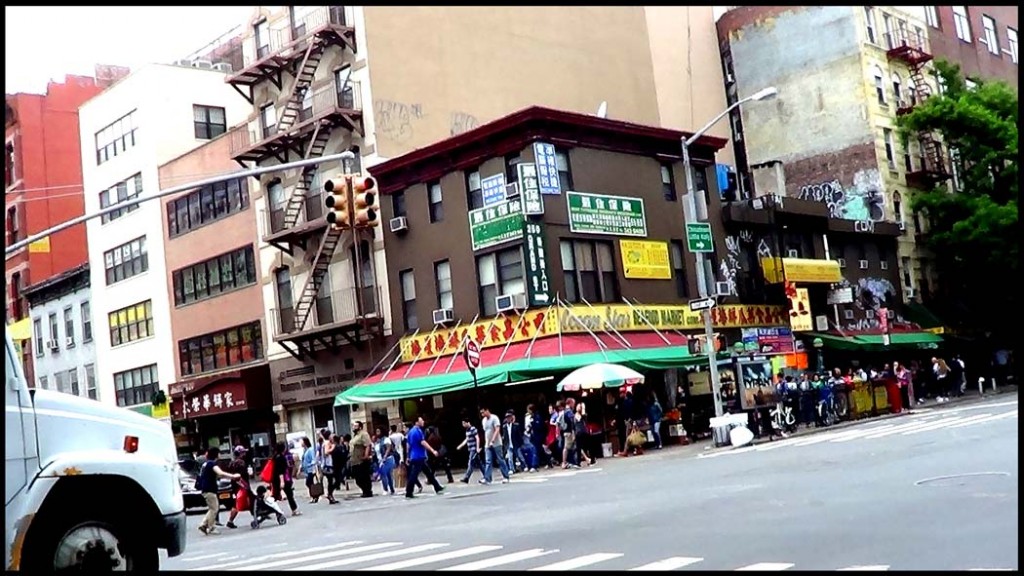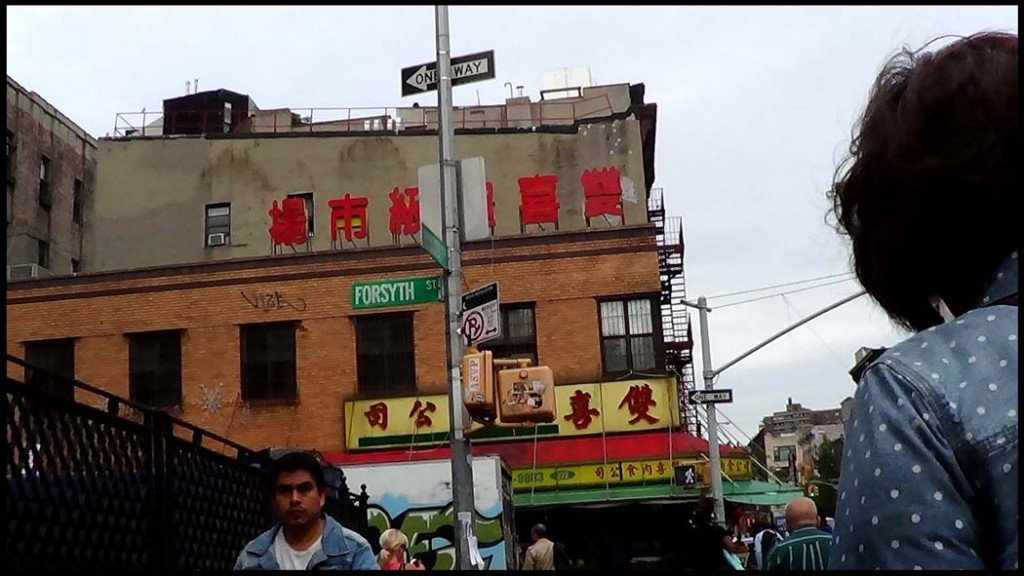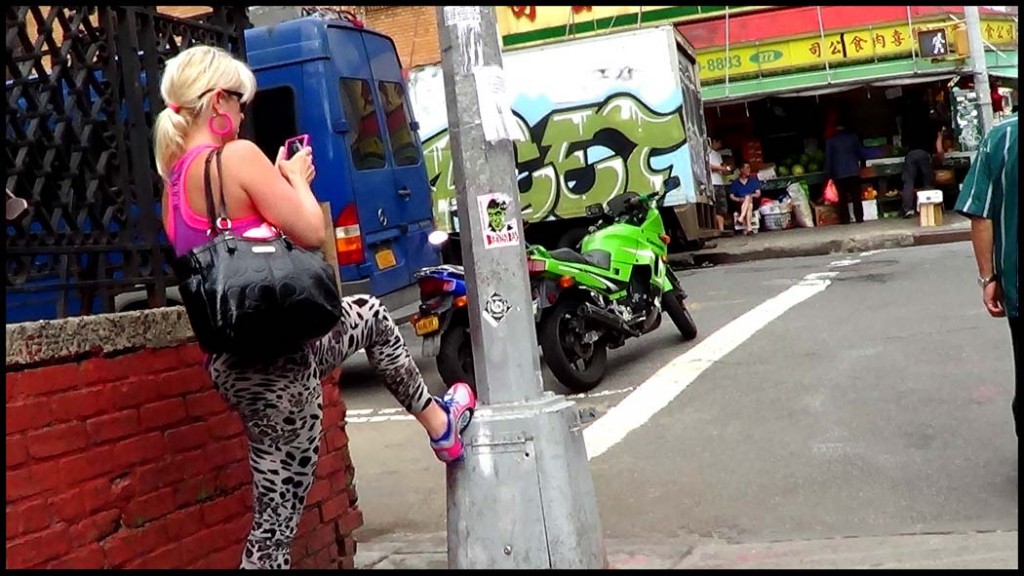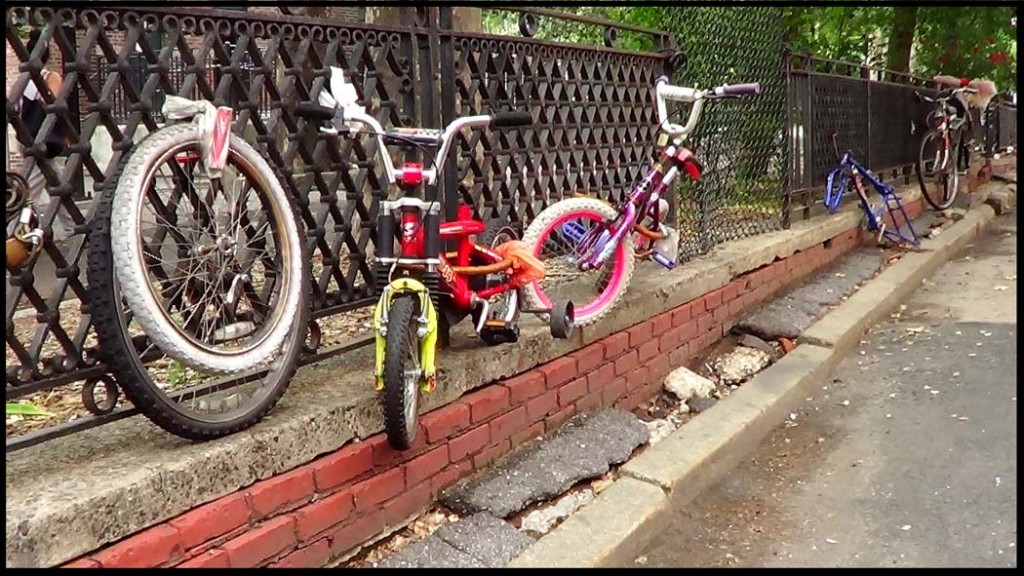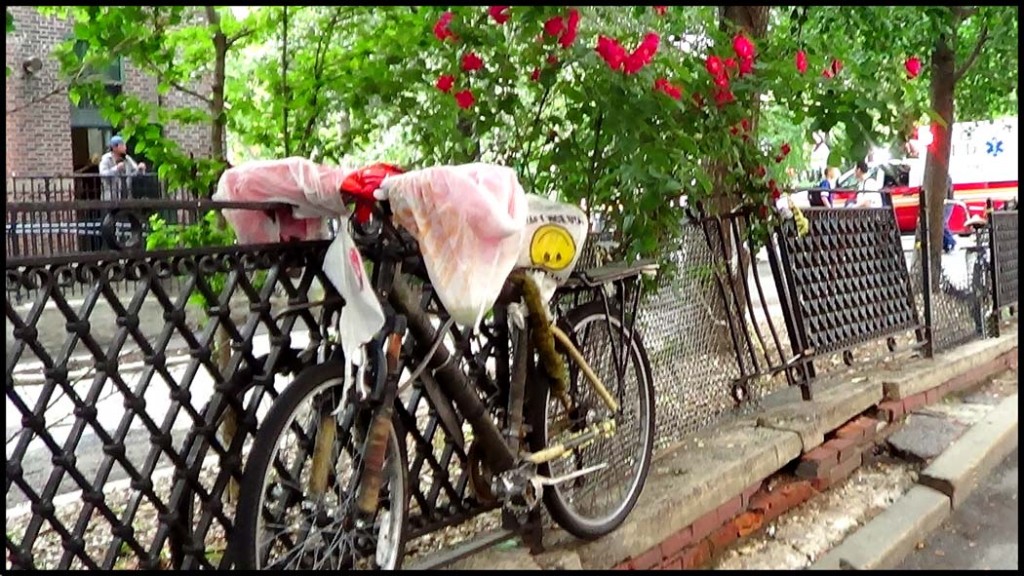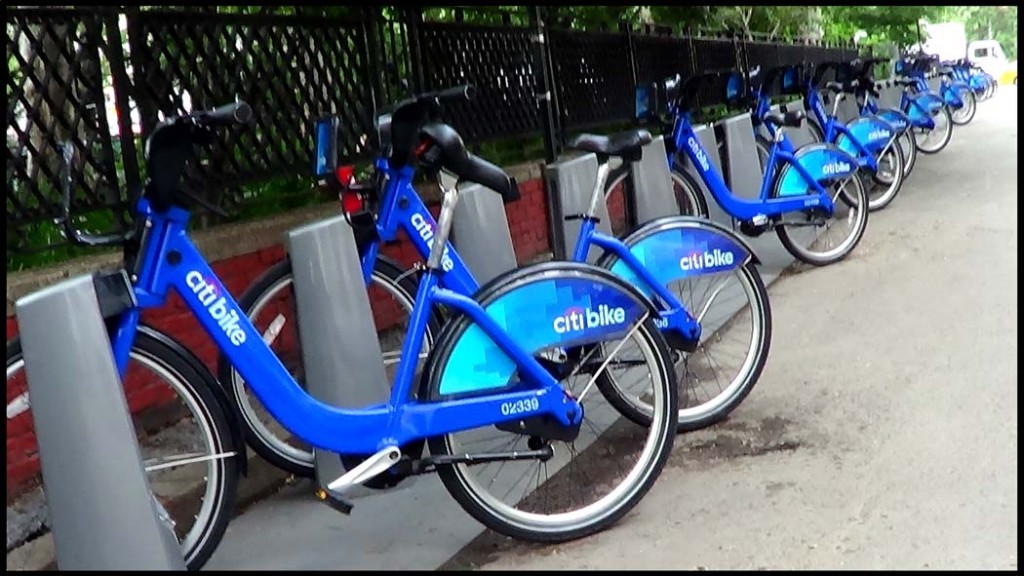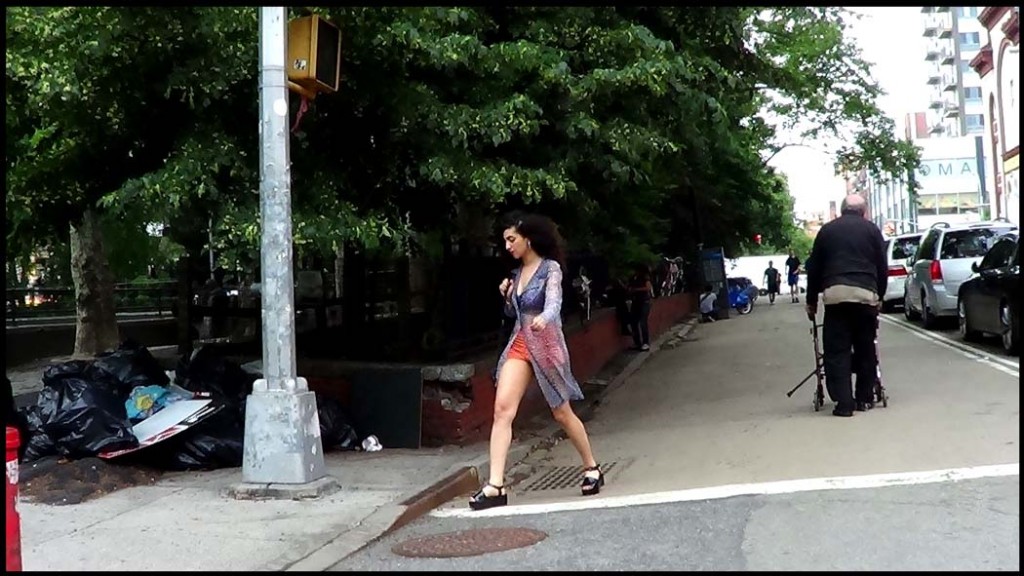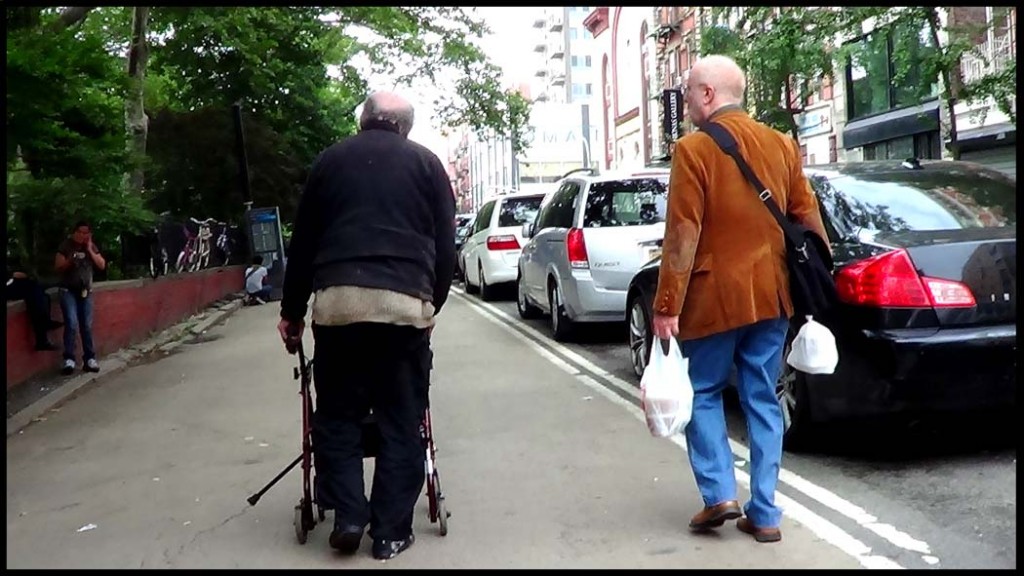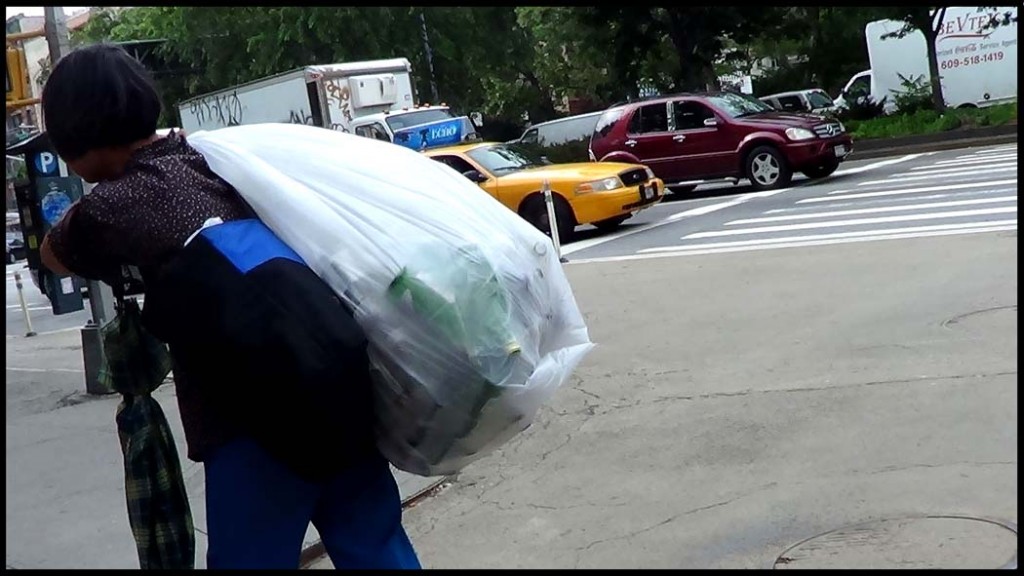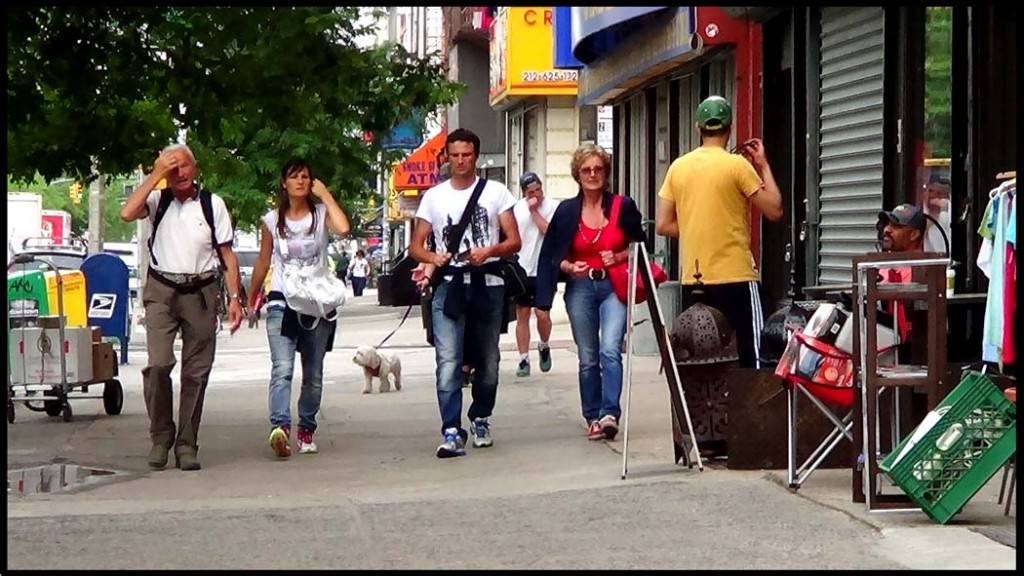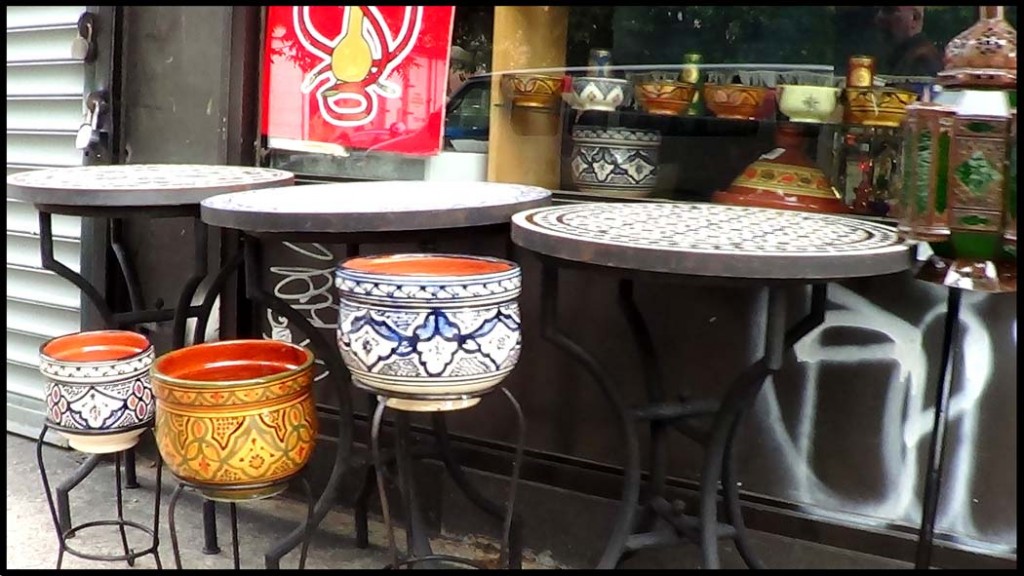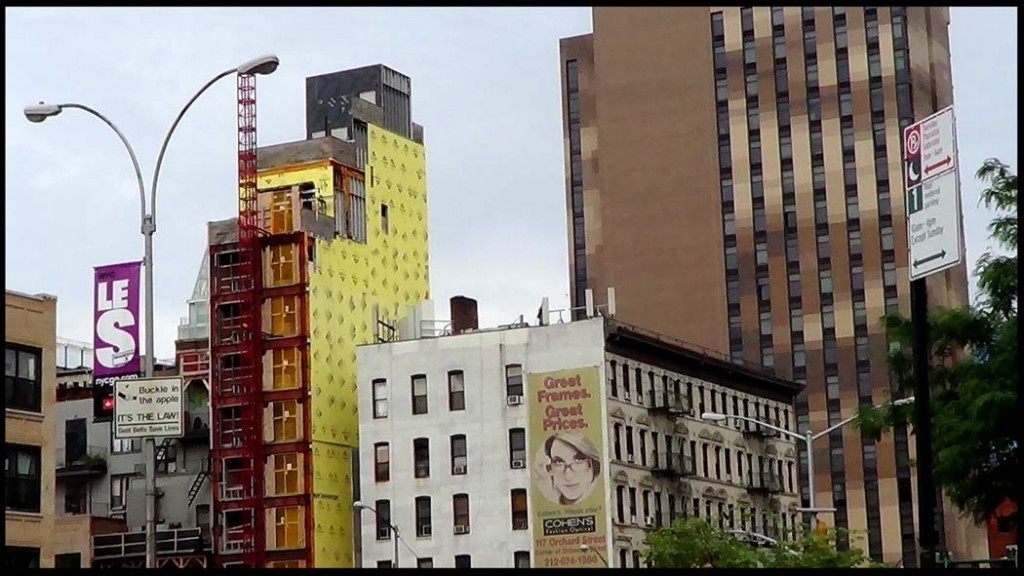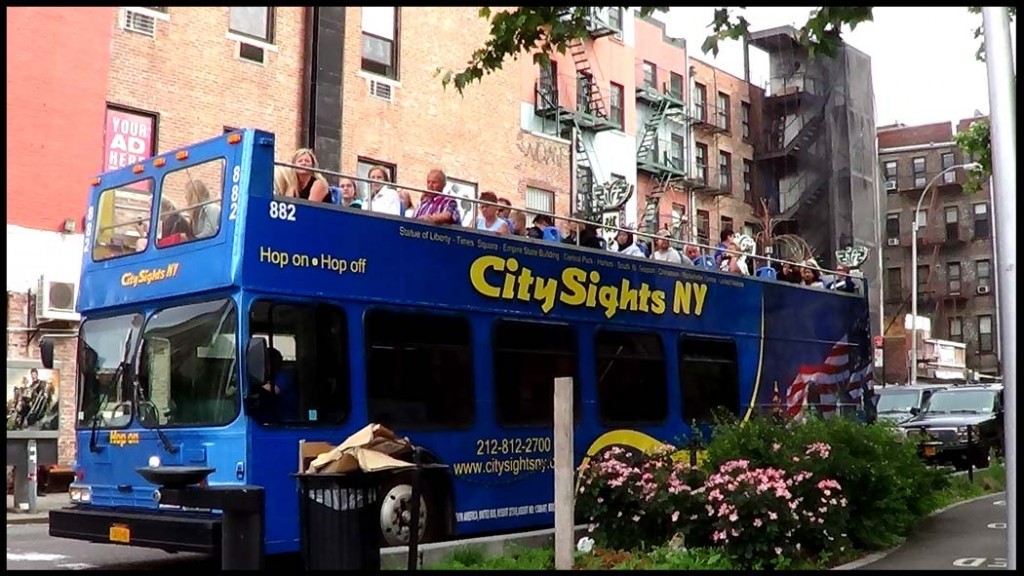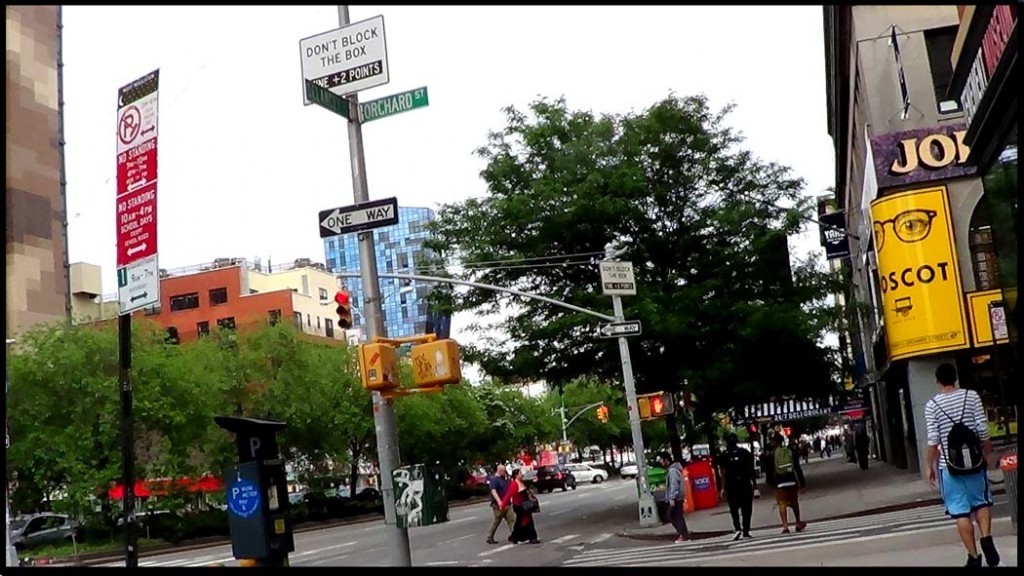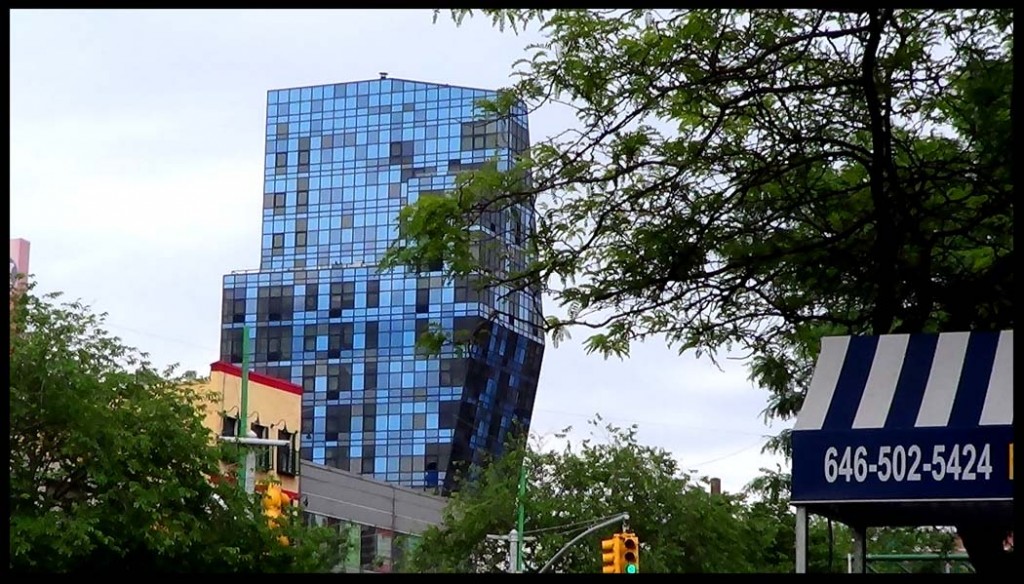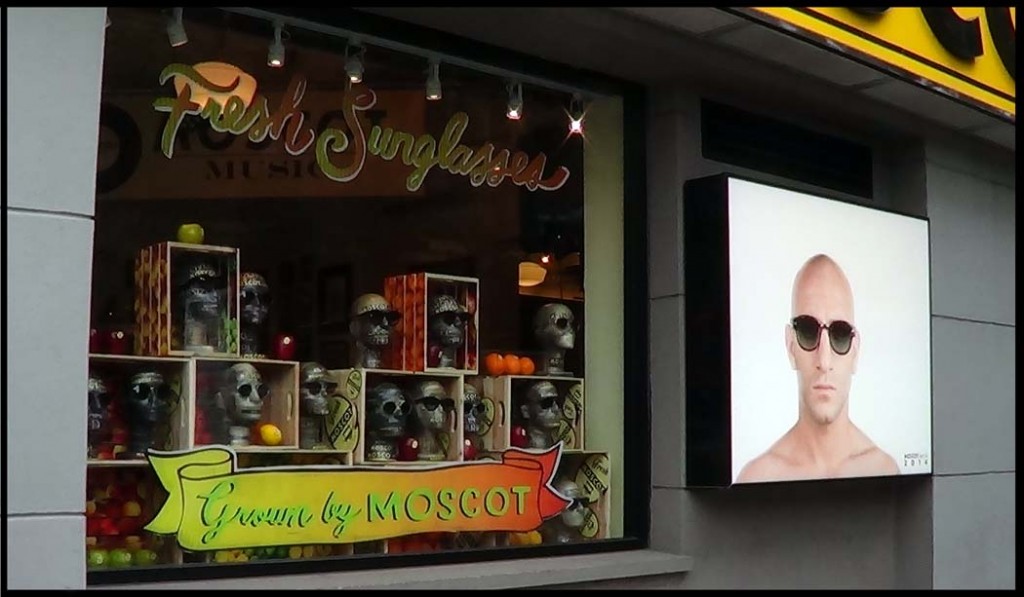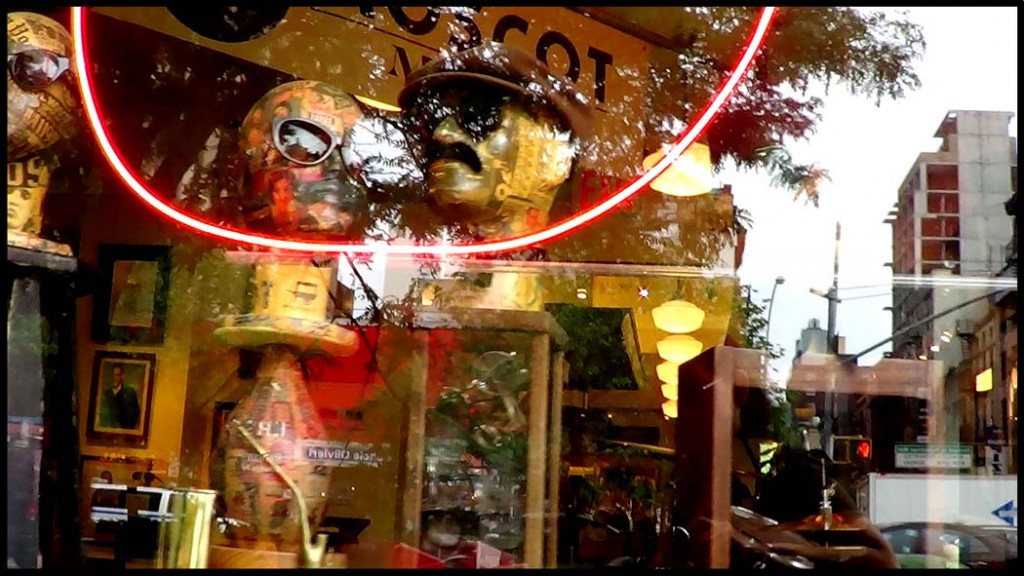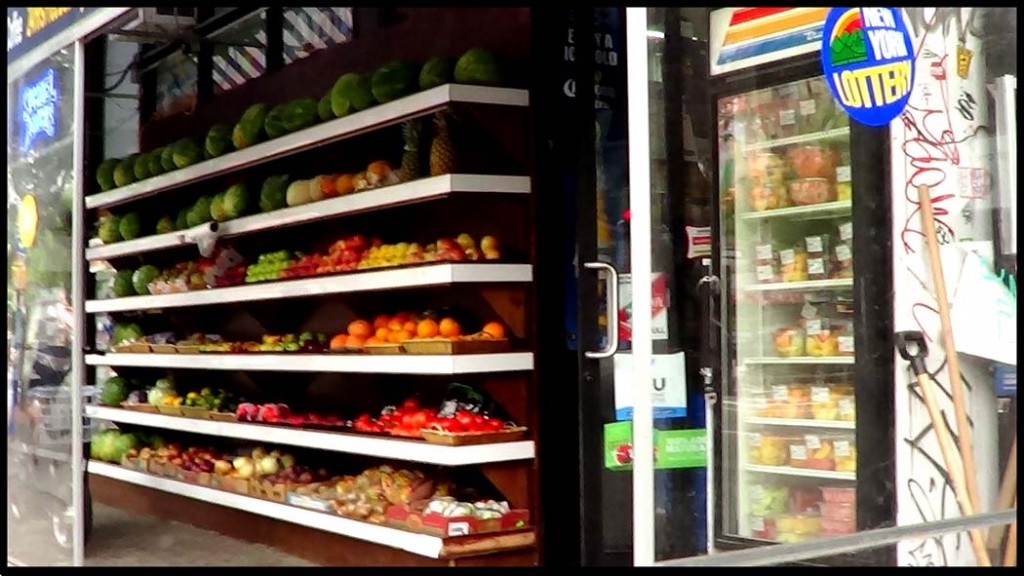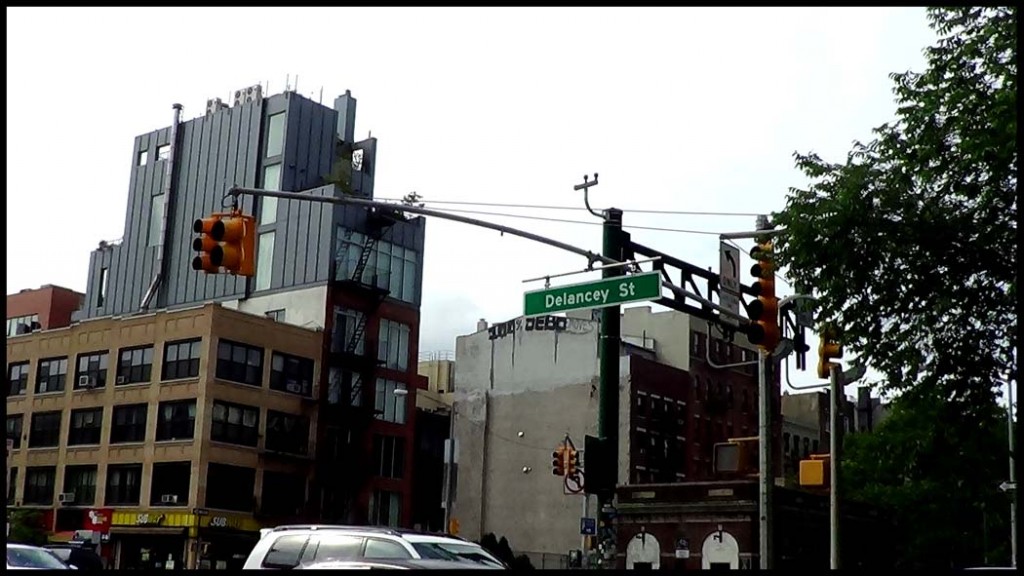 We walked a bit too far from Chrystie Street.  A lady told us how to get to Dixon Place.
Finally we reached to our destination.  Just in time for us to have our dinner, thanks to John for carrying our delicious food from Chinatown.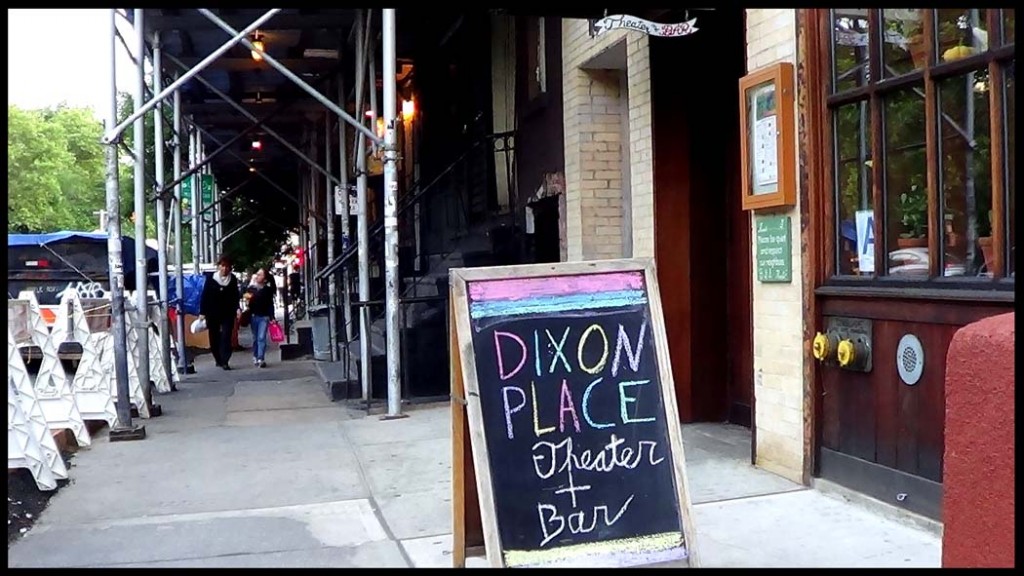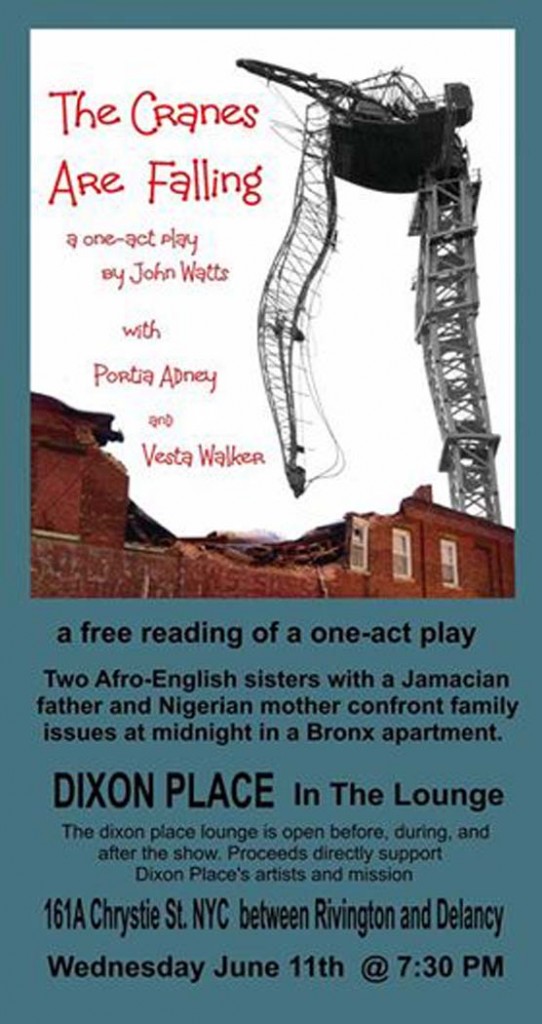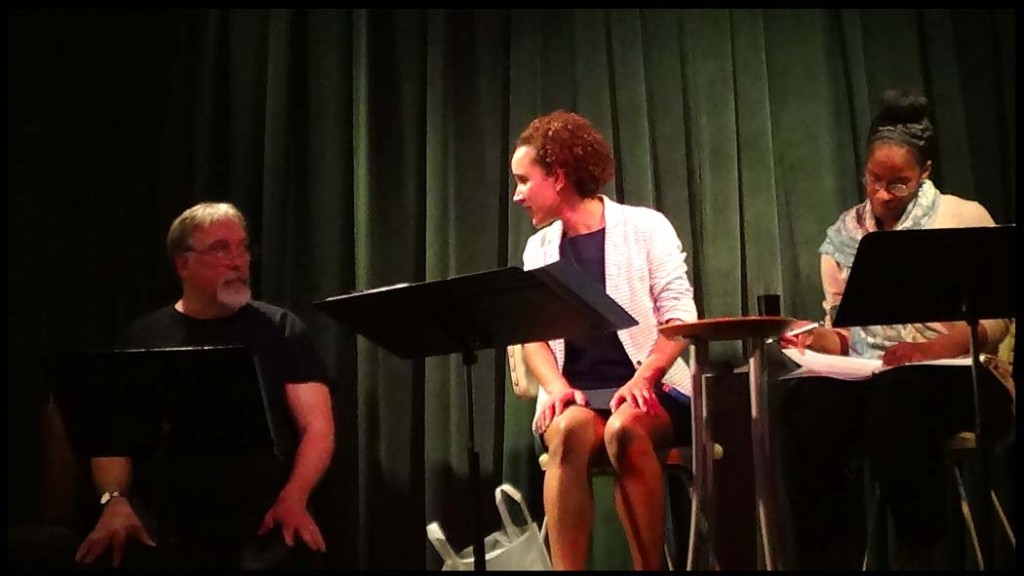 The Cranes Are Falling, a one-act play by John Watts
 On Wednesday, June 11, 2014
 At Dixon Place 161A Chrystie Street, New York City, New York              
  Portia Adney actor, Vesta Walker actor and Jim Armstrong reading stage directions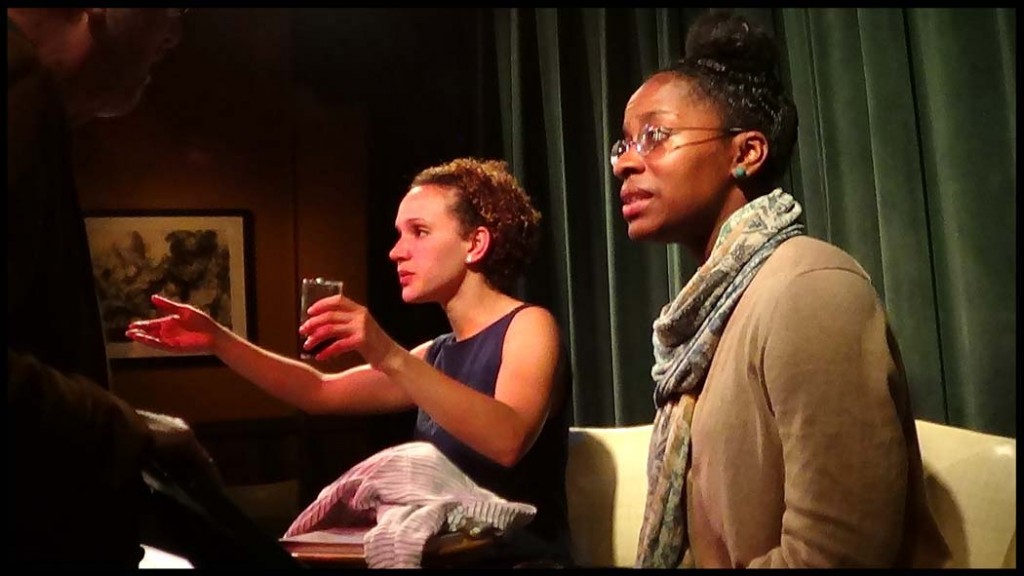 Portia Adney, and Vesta Walker, two great actors.  I was mesmerized by their performance.
John Watts, Portia Adney, and Vesta Walker