New York City, New York
In Spring, Sunday, May 11, 2014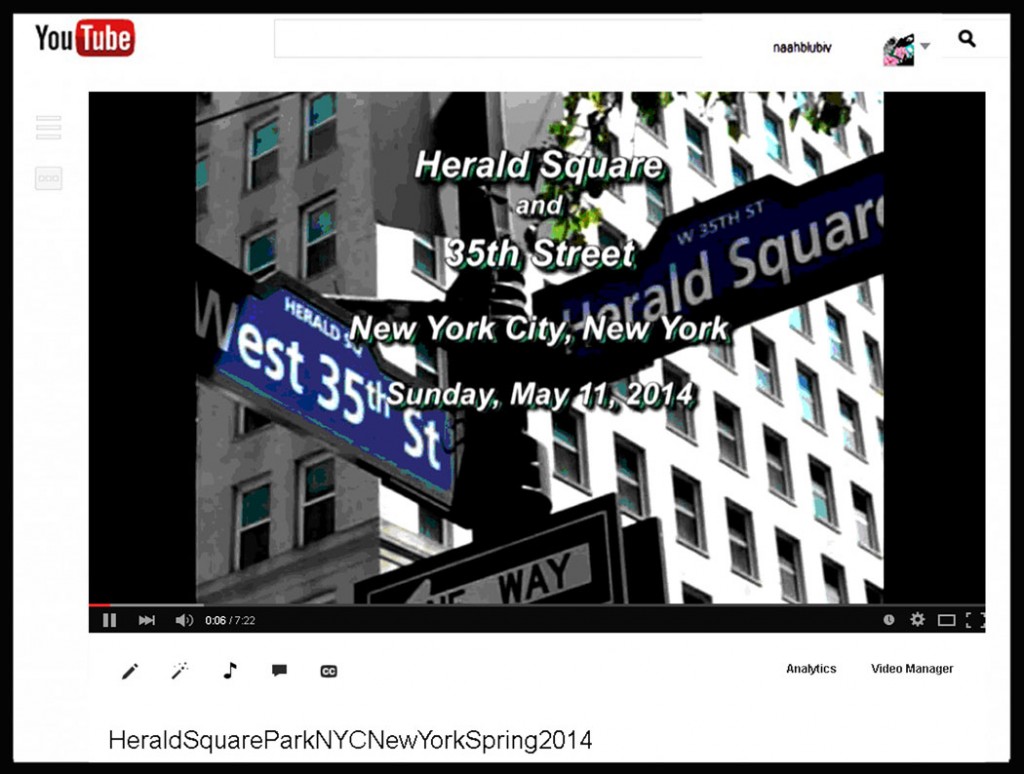 Herald Square Park, New York City, New York In Spring 2014

I am sitting in my art gallery and work room with comfort.  It is nice and warm inside the house but outside at this time in late December the weather is cold and I see no flowers and green trees.  It made me think of spring time.  John and I went to New York City.  We stopped at the park between 33rd and 35th Street.  The weather was just right with bright sunshine.  People enjoyed sitting on the chairs with tables for putting drinks or other items.  John enjoyed the sun in a chair.  As a flowers lovers I gravitated to the bed of beautiful pink and white tulips, daffodils and other spring flowers.  People young and old were enjoying spending time in the park.  This small Park can give so much pleasure to humans.  In general people love nature.  Seeing the tall trees and the flowers bloom makes people happy.  Thanks to New York City for creating this little oasis named Herald Square Park.

Ing-On Vibulbhan-Watts

Friday, December 26, 2014
The YouTube link is:
https://www.youtube.com/watch?v=ePElfbRU4Mo
The following are more photographs that I captured at Herald Square Park.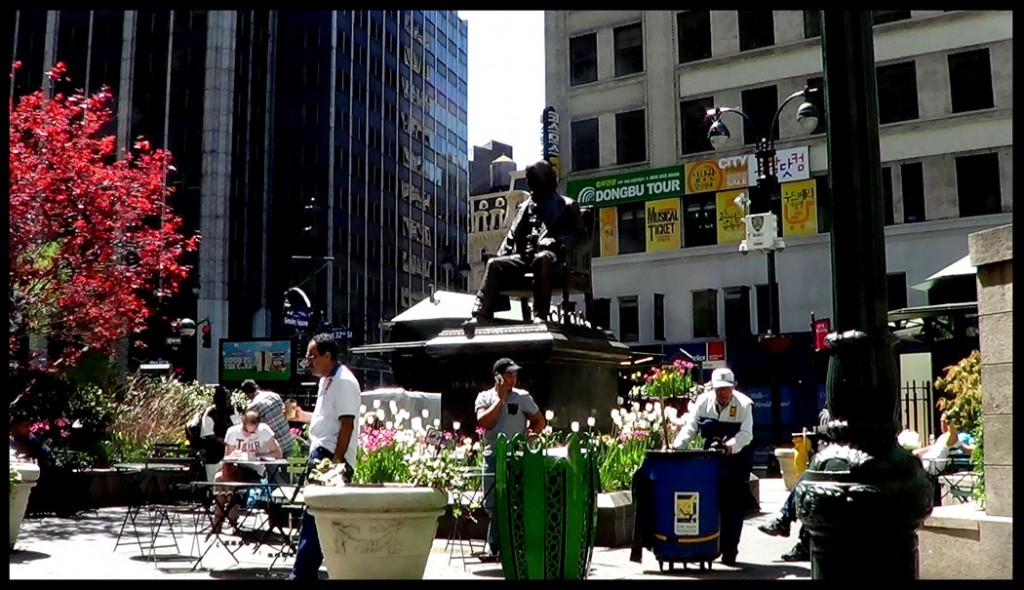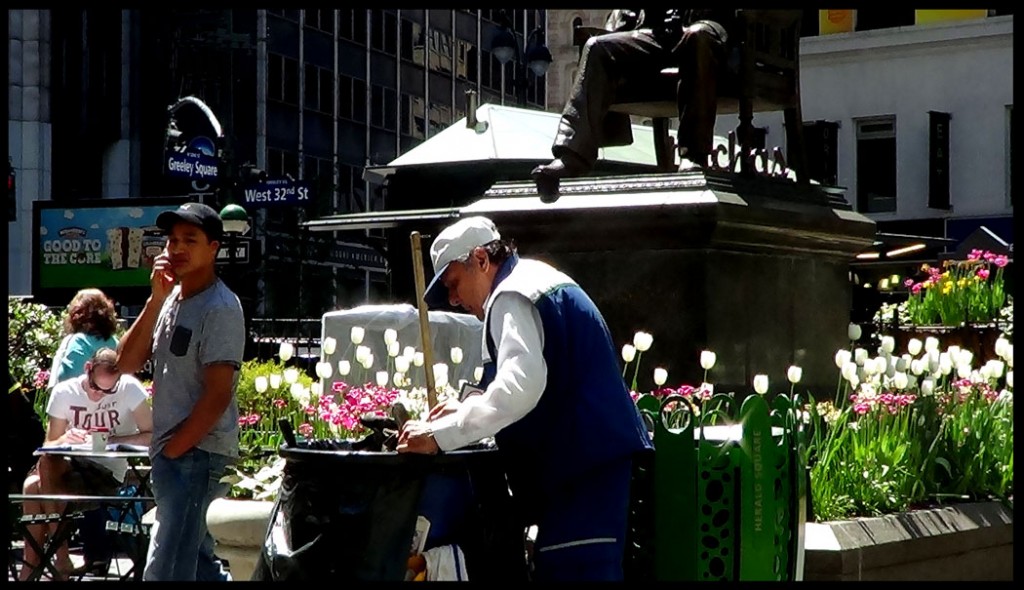 I appreciate this person cleaning the park to keep the park clean for us and other people who enjoy a beautiful and clean park.