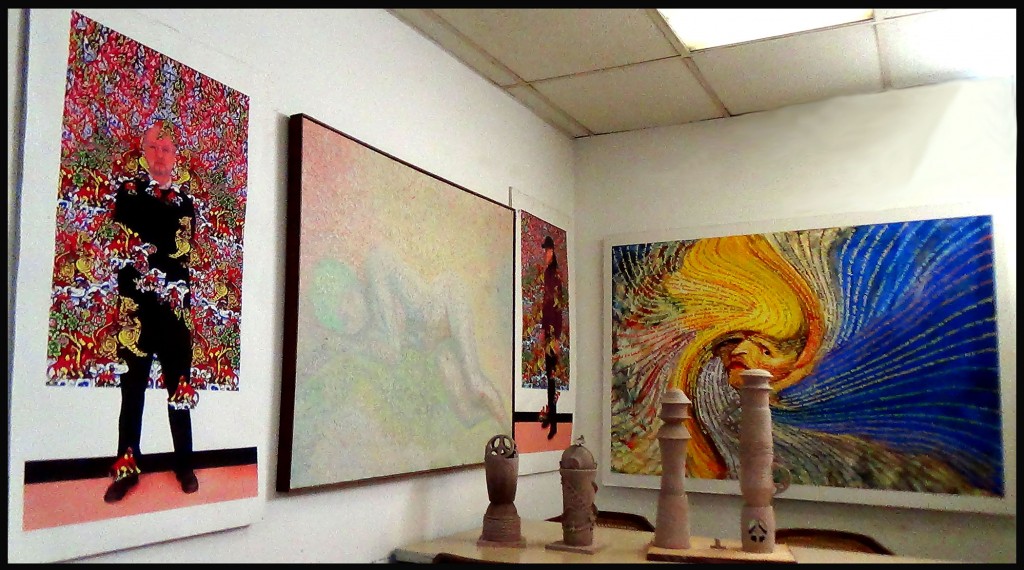 Ing's Peace Sculptures and Painting

Happy New Year 2015
Saturday, January 3rd, 2015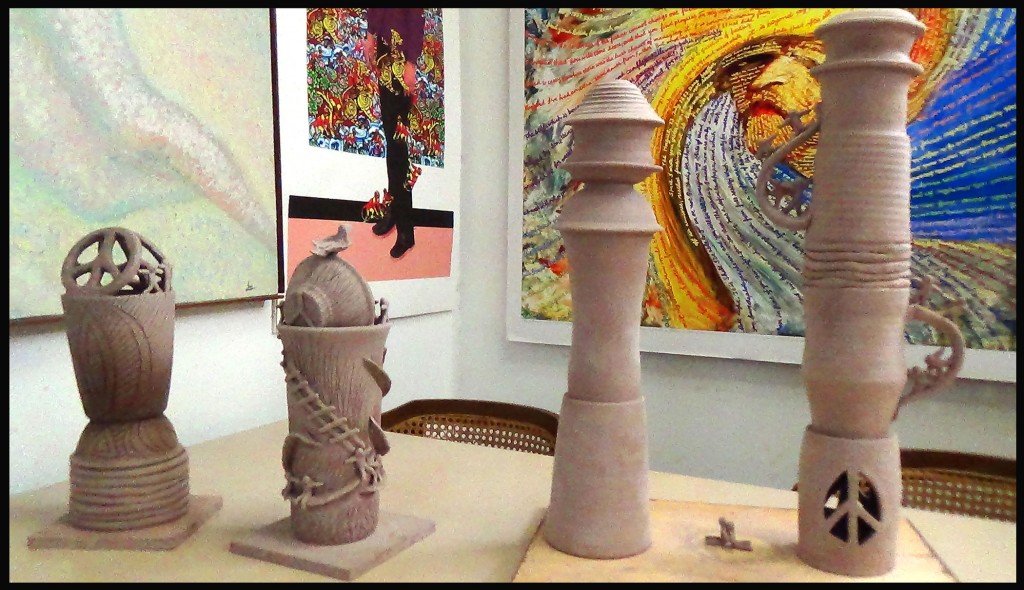 I produced these four sculptures in the month of December 2014
For 2015 and beyond
Let us be really happy
With our family and the whole world
Pretty soon spring will arrive
I will see white, pink and red flowers from fruit trees
All over the land
In Syria, Iraq, Iran and the entire middle east
In Africa, America, Asia, Europe and every country
On earth
Eating figs, pomegranates, apples, plums
And other fruits that nature provides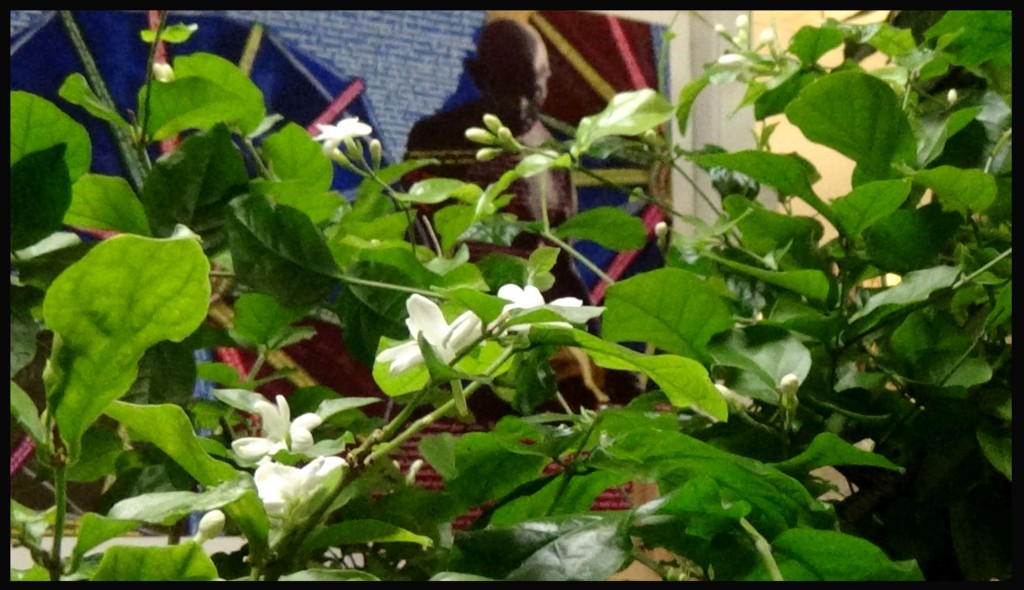 Let us be really happy together
Let us be kind to one another without greed
Let us help one another without selfishness
Let us respect each other for what we believe
Let us be joyful with each other without revengeful
Let us be really happy together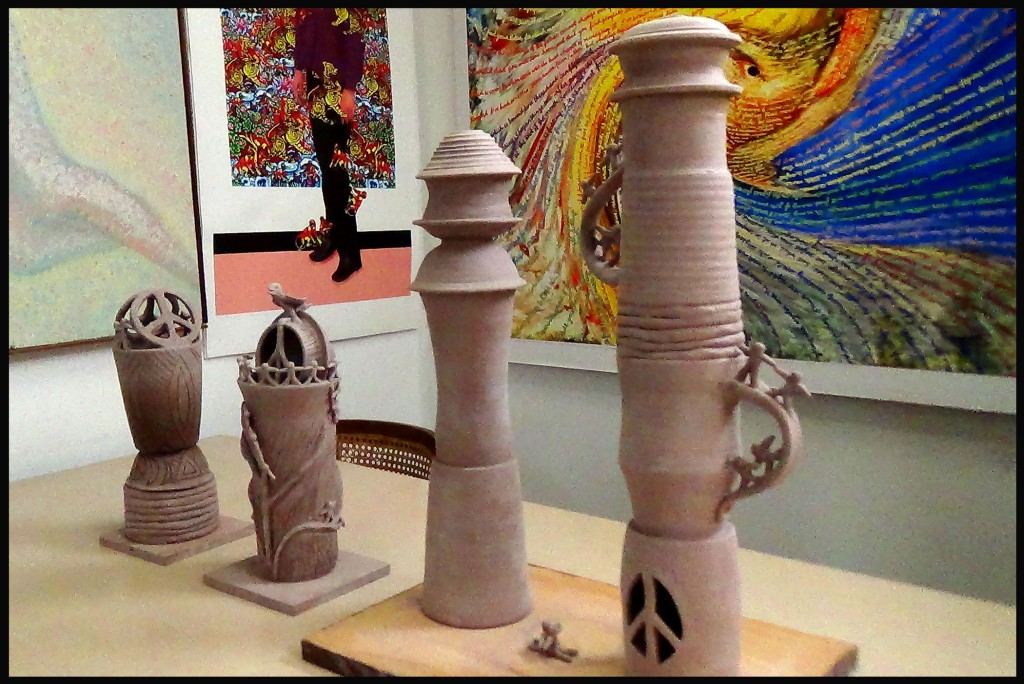 Without each other we are nothing
Together with our knowledge
We can help to cure diseases
Help to solve pollution problems
Only together will we survive
To see our children having a bright future
In a happy and peaceful world
A Happy New Year for All
 Ing-On Vibulbhan-Watts, Friday, January 02, 2015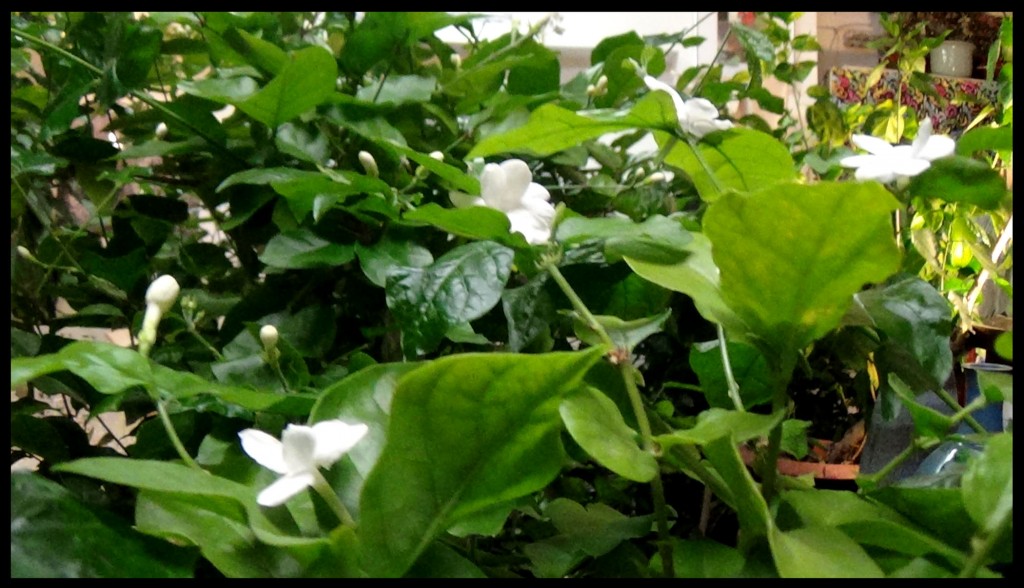 Our art gallery and my studio was filled with jasmine perfume when they were in full bloom in the month of December 2014.  There were more than a hundred little white jasmine flowers.  I was very happy to see them bloom in this cold winter climate.  I love the fragrance of Jasmine, it reminds me of my home in Thailand.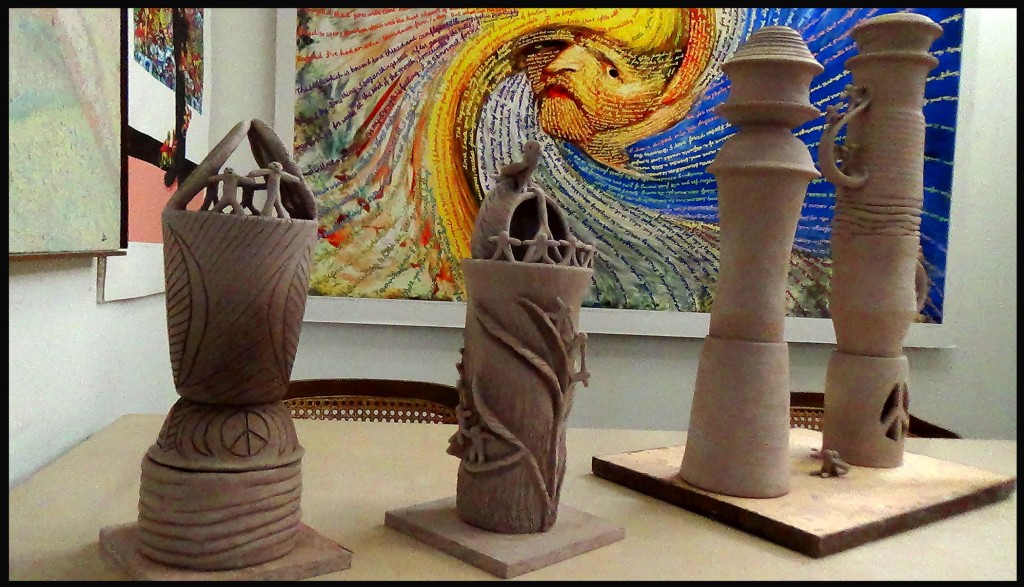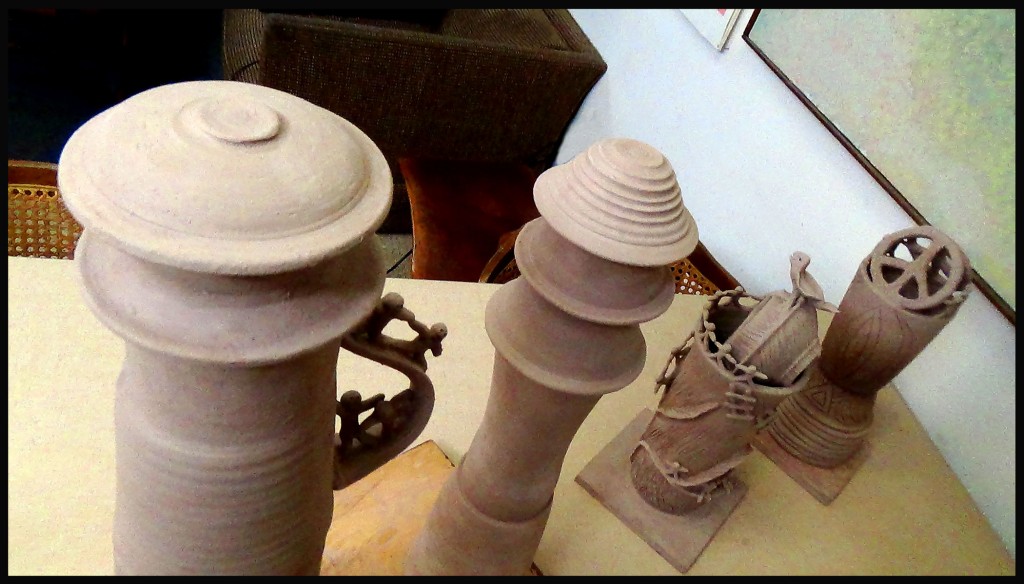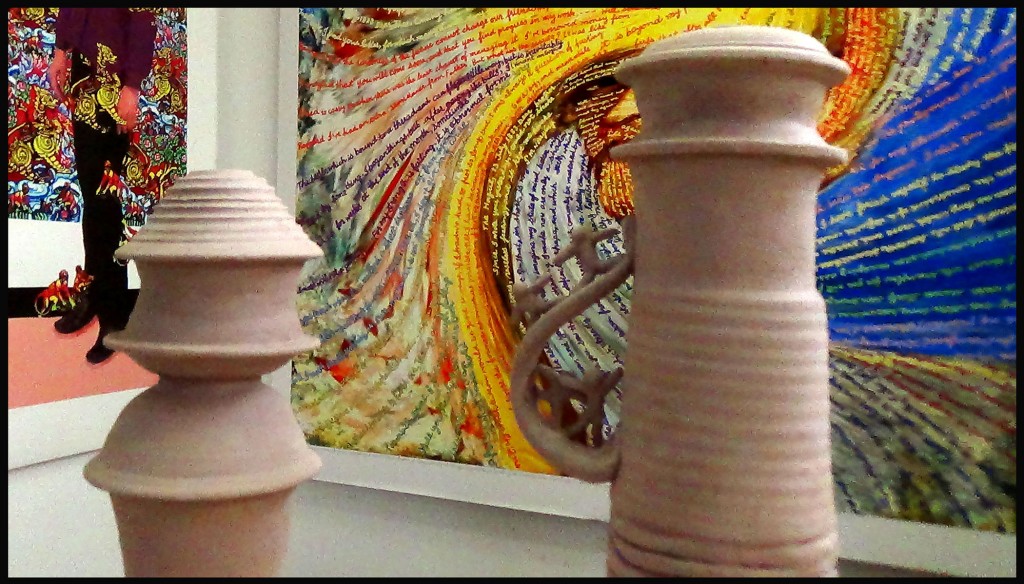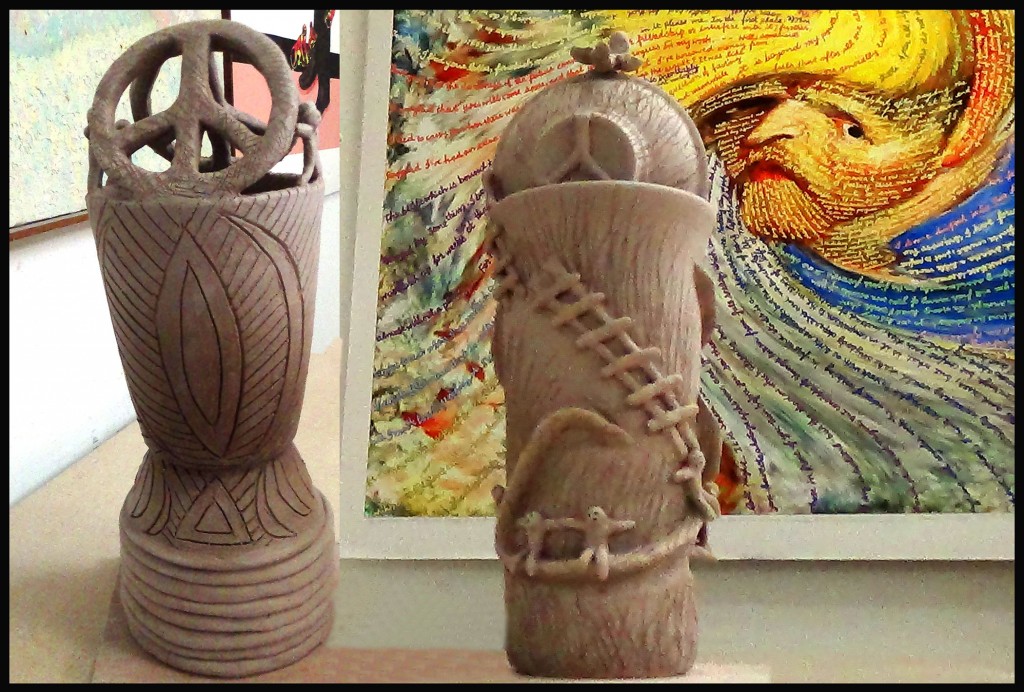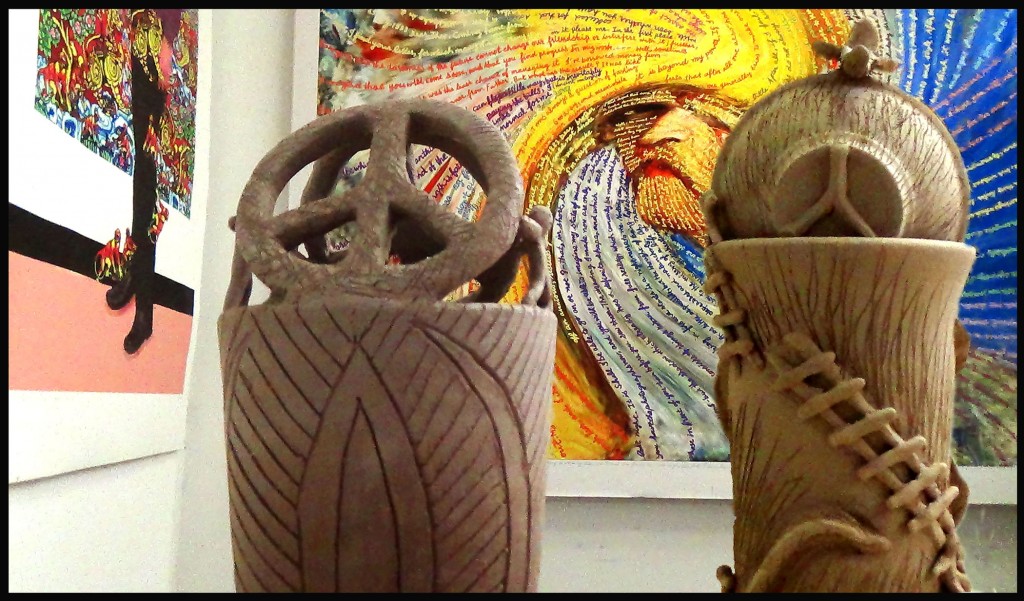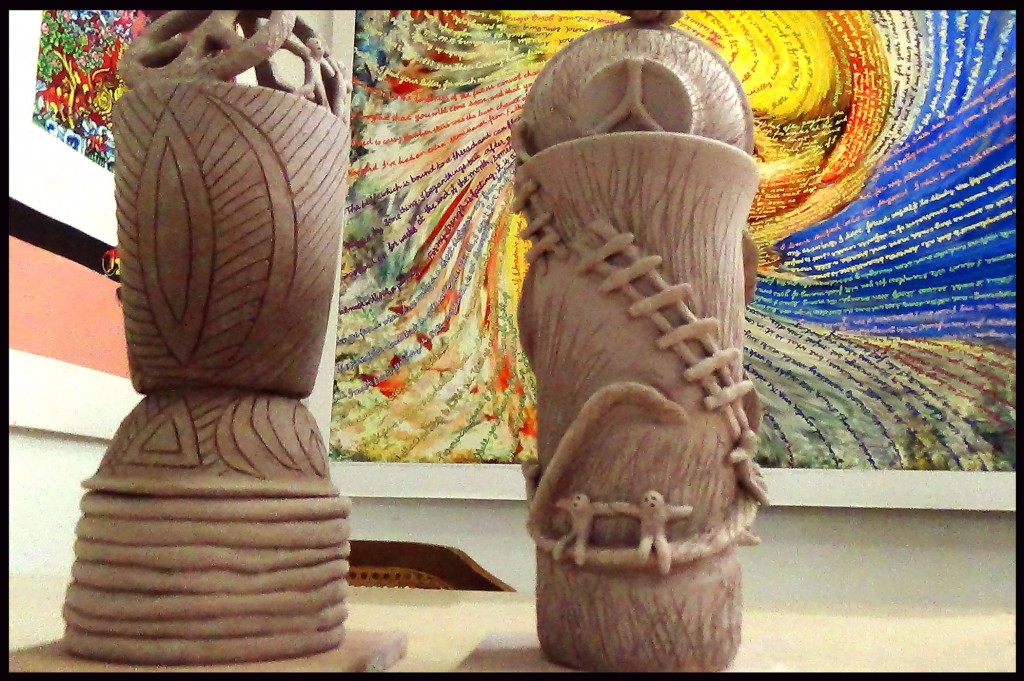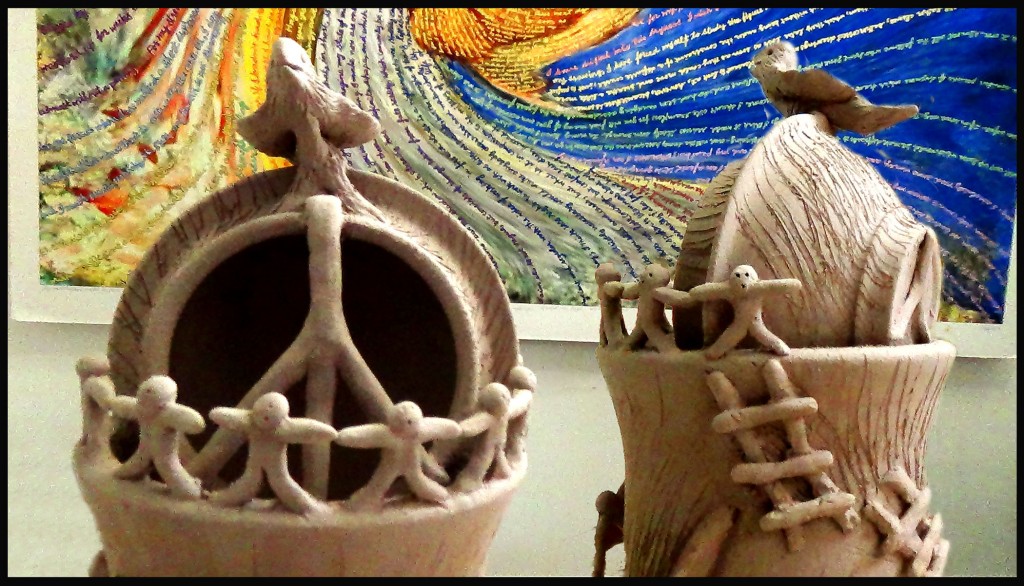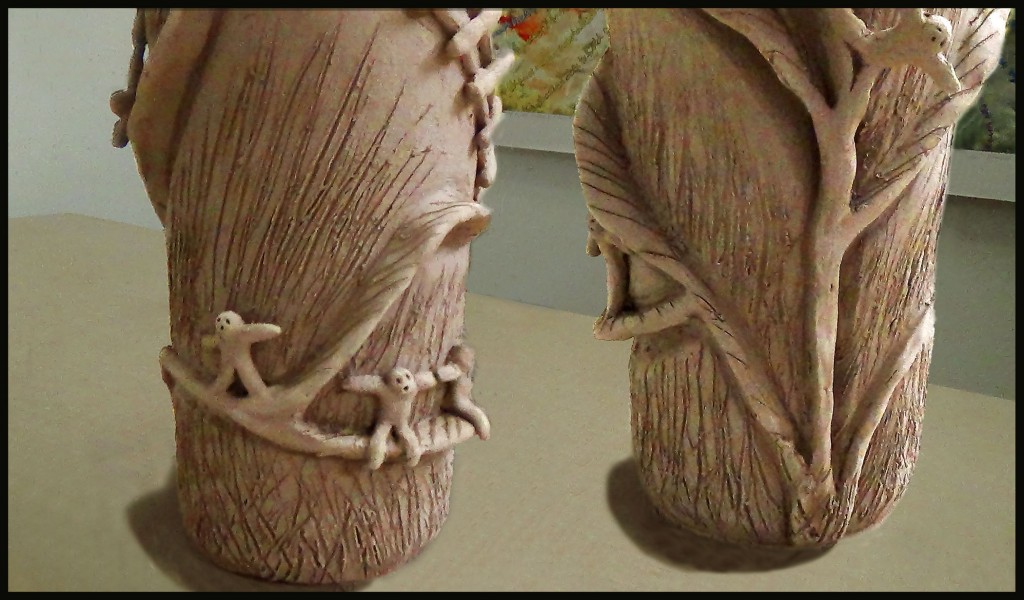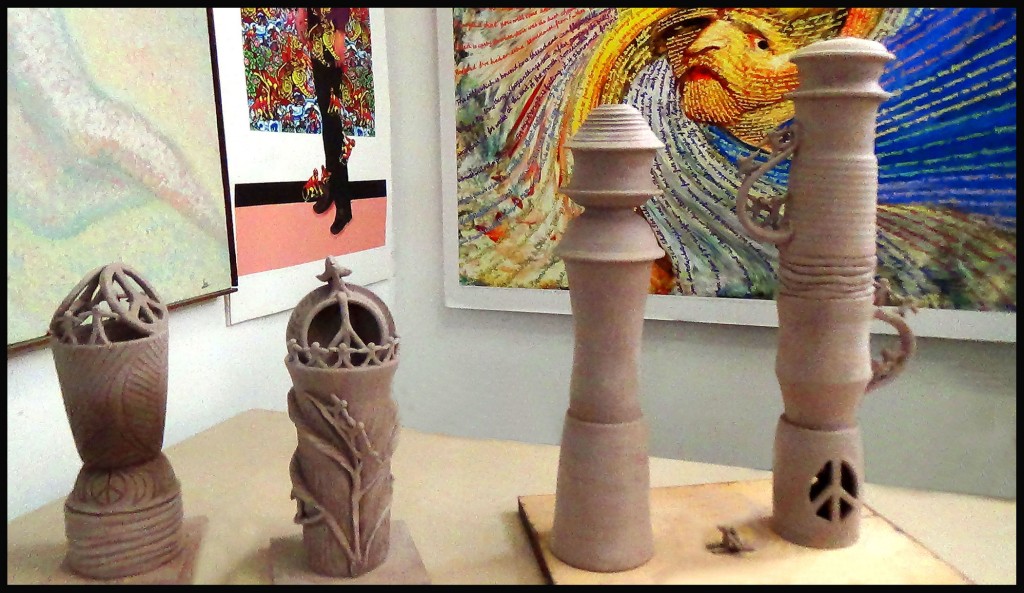 If you would like to know how I produced these sculptures please view the video on YouTube.
"Happy NewYear2015IngPeaceSculptures", the link is:
For 2015 and beyond
Let us be really happy
With our family and the whole world
The weather is changing
Pretty soon spring will arrive
I will see white, pink and red flowers from fruit trees
All over the land
In Syria, Iraq, Iran and the entire middle east
In Africa, America, Asia, Europe and every country
On earth
I will see children enjoying
Eating figs, pomegranates, apples, plums
And other fruits that nature provides
Let us be really happy together
Let us be kind to one another without greed
Let us help one another without selfishness
Let us respect each other for what we believe
Let us be joyful with each other without revengefulness
Let us be really happy together
Without each other we are nothing
Together with our knowledge
We can help to cure diseases
Help to solve pollution problems
Only together will we survive
To see our children having a bright future
In a happy and peaceful world
Then we will really have
A Happy New Year for All
Ing-On Vibulbhan-Watts, Friday, January 02, 2015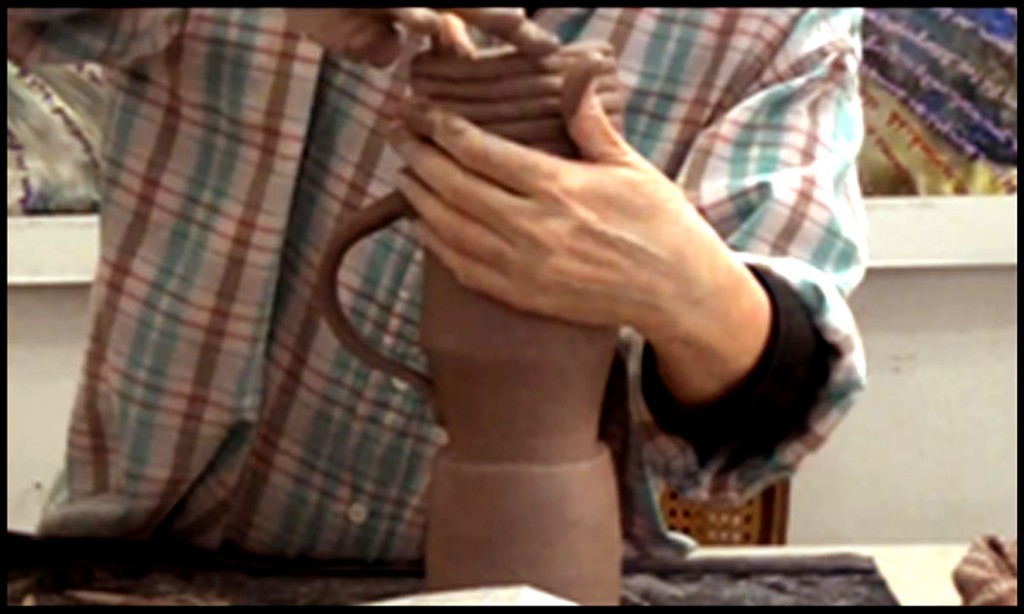 I was lucky to see this red hibiscus blossom to greet the New Year a few days ago in our art gallery and my studio.