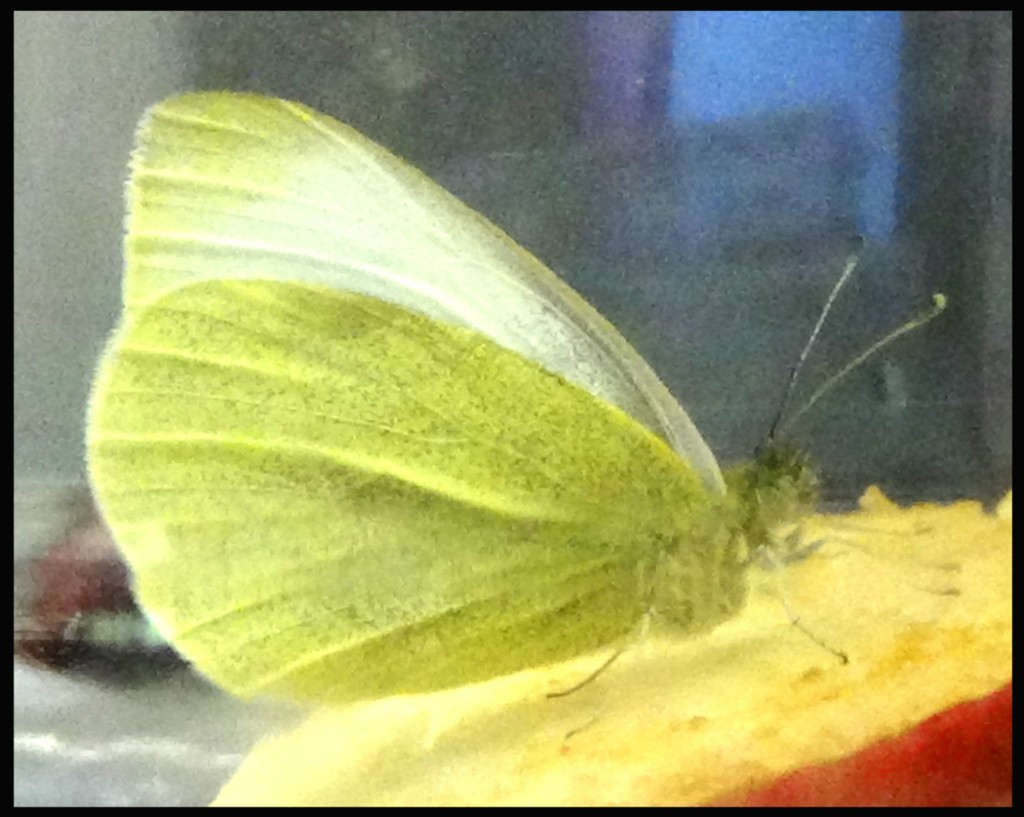 Happy Valentine's Day to The World
Let us love each other for a day
Please put your weapons down
Your greed and your madness
I have a gift for you
A butterfly is born
In my little indoor forest
It gives me great joy
To see a butterfly in my studio
This gift of life
Of nature born
Not to be killed
This is gift for me
And for everyone
Please be happy
Love and be Peaceful
For a day
Let us love one and other
For this Valentine's Day
Ing-On Vibulbhan-Watts, Saturday, February 14, 2015
Date: Thu, 12 Feb 2015 15:08:01 -0500
From: ing@ingpeaceproject.com
To: mali
Hi Mali & Jim,
How are you doing?  I hope you are well now.  Just take it easy, don't
work too hard, Jim too.
I just uploaded "Ing's Peace Come to You" Poem Translated into Korean
By  Haein Noh" and "Korean Art and Culture" projects on my website, blog
 page, the links are:
https://ingpeaceproject.com/2015/02/10/ings-peace-come-to-you-poem-trans
 lated-into-korean/
 https://ingpeaceproject.com/2015/02/09/korean-art-and-culture/
 I hope you enjoy viewing the Korean Art and Culture.
 Love,
Mom
On Fri, February 13, 2015 8:53 am, Mali wrote:
Hi Mom,
 I took a look at your blog last night.  I learned so much about Korean
culture.  You put a lot of work into it and the pictures are beautiful.
I also like your new collection from Malcolm X Shabazz High.  Love the
birds! Talk to you later.
Love,
Mali
Hi Mali & Jim,
It sounds like you are getting better.  I enjoyed reading your comments.  Please show the bird project to Jim and especially to the kids and the two little kittens also.
The day before yesterday I saw a pale yellow butterfly flying in my studio.  I took some video and brought three small dishes of syrup to put in different places for butterfly to drink, because there is no flower in my little forest here.  The next day I observed the syrup dishes I thought the butterfly did not know how to get the food in this way.  The butterfly came near me.  I caught the butterfly on my hand and ran to the kitchen.  Your daddy gave me a large jar to put it in.  Luckily I had an old soft apple; I put two small pieces in the jar and bought the butterfly to the surface of apple.  For a while the butterfly uncoiled it proboscis, long tube and began to suck the juice of the apple.  I showed it to your daddy.  He looked at the camcorder video of the activity which is better because I could get it in a close up.  I saw the butterfly coil the proboscis back after it had enough to drink.  I opened the jar to let the butterfly out.  It sat for a while then flew out into my little forest.  Today I looked everywhere for the butterfly but I saw nothing.  I am not sure where it goes but it is not outside, the weather very cold, below zero.  Where ever it will be, I hope it is OK for its little short life.  My encounter with the butterfly will remain in my memory always.
Have A HAPPY VALENTINE'S DAY 🙂
Love,
Mom & Dad
2.13.15
John's Message for Ing
John wrote to me the best message I could ever want.  He gave me this birthday card last year, 2014.  This message of his feelings for me will be in my heart always.  Especially on, a Valentine's Day like today.
As long as we are together
We can fly to the moon
We can walk on Swansea Beach together
If you are working on your writing
In the basement  in downtown Newark
And I am in my studio upstairs
Working on my artwork
We are still together
No matter where we are
We still together in our hearts always
 Love,
 Ing
Ing-On Vibulbhan-Watts, Saturday, February 14, 2015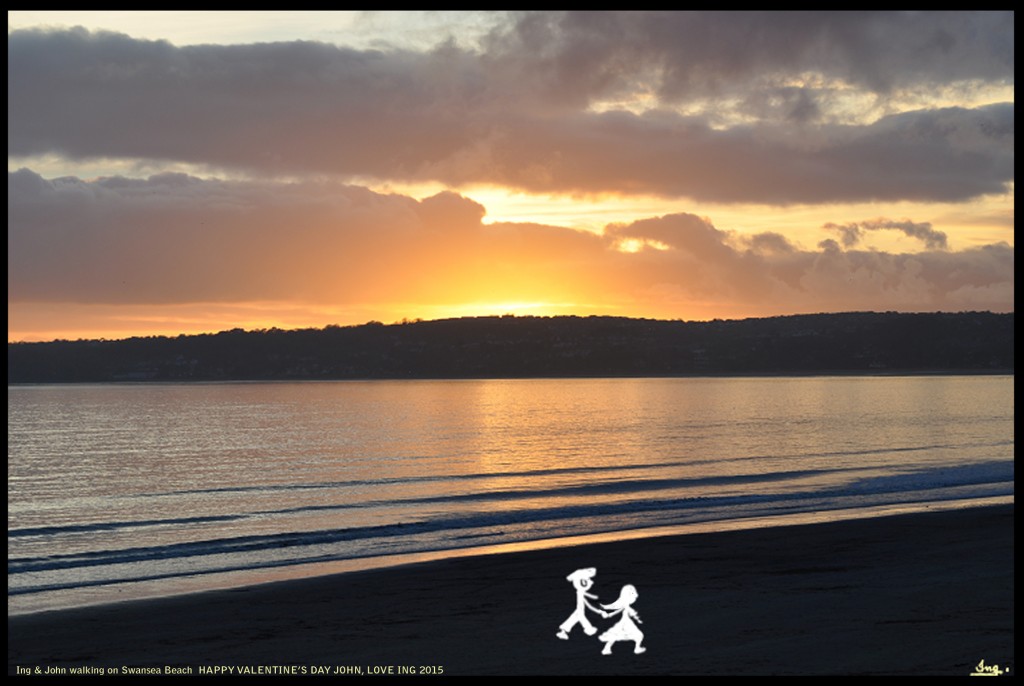 Go to the top