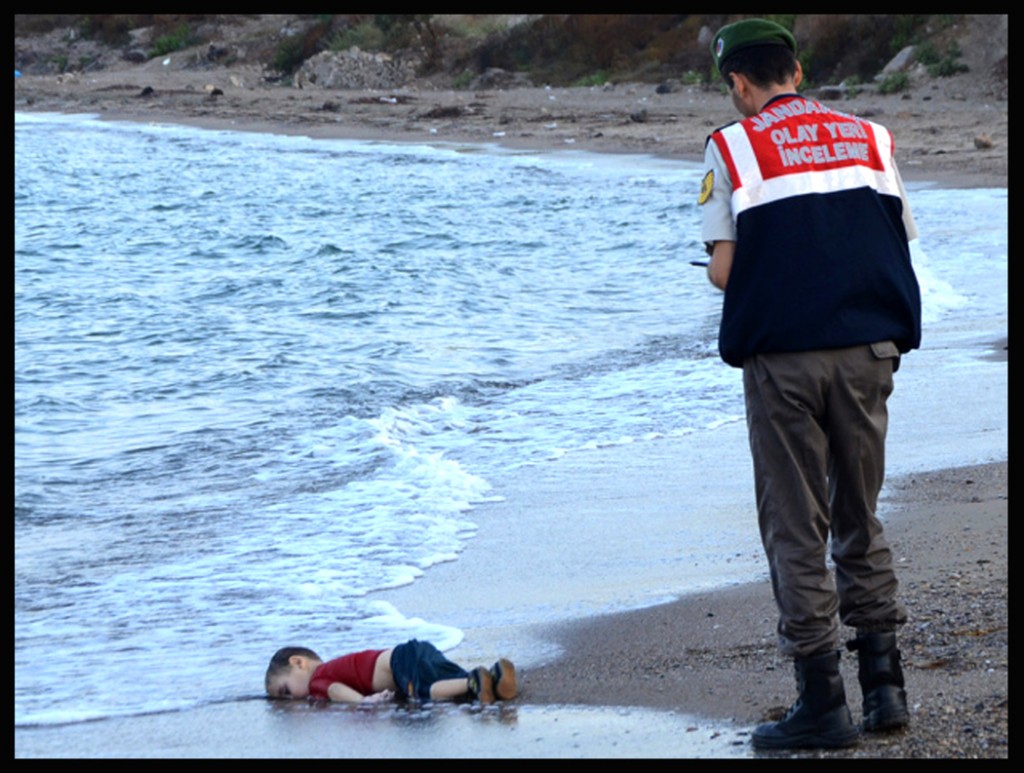 Peace to Syria for Little Aylan Kurdi
And all the Syrians
Let this little lifeless body of Alan Kurdi
Bring Peace to Syria
Please Mr. Assad honor this little Syrian boy
With Peace and harmony for your country
Everybody stop fighting!!!!!!
Can you not see this little Syrian boy wanted Peace?
If you, the leaders of both sides do not fight
And do not destroy the country
Little Alan Kurdi
Would not lay dead by the Turkish shore
He would run on the beach
Playing with his brother, mother and others
Instead they died at sea with him
Mr. Assad and the opposition
Why can you not make Peace in your land?
Can you all honor little Alan Kurdi
And others who died in the sea?
Hundreds of thousands of others
Have died on Syrian soil 
With peace for yourself, your children, and family
In this, the twenty first century
 Syrian can have dignity once more
A testimony to humanity   
Ing-On Vibulbhan-Watts, Sunday, September 13, 2015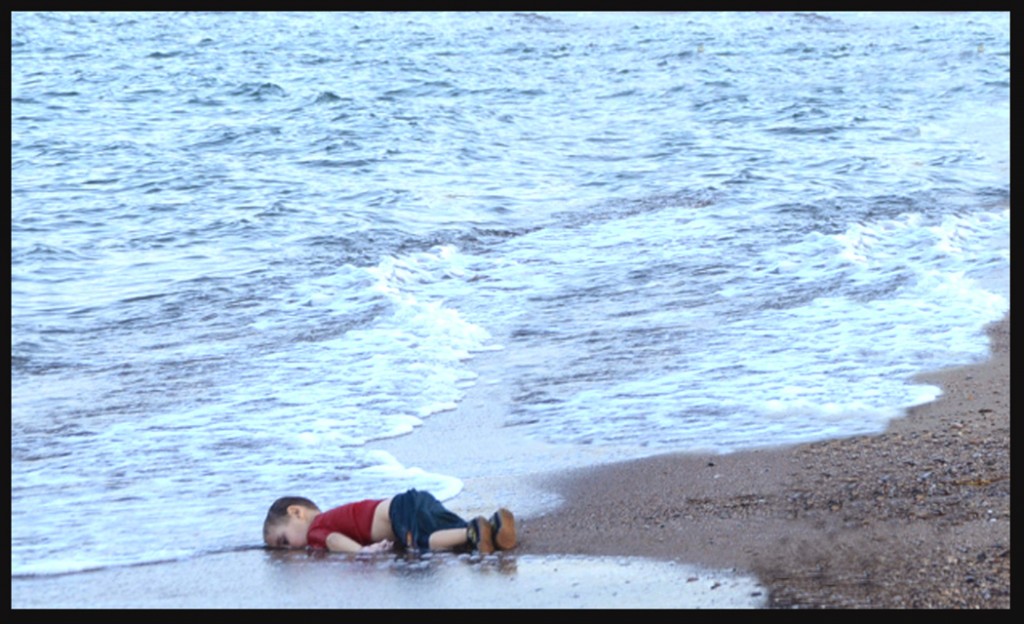 Alan Kurdi
From Wikipedia, the free encyclopedia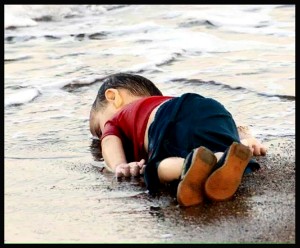 Three-year-old Kurdi lying lifeless on the beach, photographed by Nilüfer Demir from Turkish press agency, Do?an News Agency (DHA)
Date

September 2, 2015

Location

Bodrum, Turkey

Cause

Drowning

Filmed by

Nilüfer Demir

Participants

Syrian and Iraqi refugees

Deaths

At least 12

Burial

September 4, 2015, Kobanî, Syria

Accused

Four Syrians

Charges

Smuggling migrants
Causing multiple deaths by conscious negligence
Alan Kurdi (initially reported as Aylan Kurdi)[1][2] was a three-year-old Syrian boy of Kurdish ethnic background[3] whose image made global headlines after he drowned in the Mediterranean Sea, as part of the Syrian refugee crisis. Photographs of his body were taken by journalist Nilüfer Demir and quickly spread around the world, prompting international responses.[4] Because Kurdi's family had reportedly been trying to reach Canada, his death and the wider refugee crisis immediately became an issue in the 2015 Canadian federal election.
Biography
Kurdi is believed to have been born in Kobanî, Syria.[5] A Syrian journalist claimed that the family name was Shenu; Kurdi (as a last name) had been used in Turkey because of their ethnic background.[6] After moving between various towns to escape ISIL,[7] his family settled in Turkey for three years.[8] The family returned to Kobanî at the beginning of 2015, but returned to Turkey in June 2015 when ISIL attacked Kobanî again. Following two failed attempts to take the family to the Greek island of Kos, Kurdi's father arranged a third attempt, hoping for a better life and a chance to get his family out of Turkey;[9][10] he therefore made the decision to move to Europe, which ended in tragedy.[7]
It is alleged that Kurdi's family members were hoping to join their relatives in Vancouver, Canada, after his aunt Tima Kurdi filed for refugee sponsorship in Canada, but that this had been rejected by the Department of Citizenship and Immigration Canada after the family members were denied an exit visa by Turkish authorities.[11] According to the department an application by Abdullah's brother, Mohammad, was rejected as it was incomplete, and no application was ever received from Abdullah Kurdi.[12] Abdullah Kurdi claimed the Canadian government denied his application for asylum and that they are responsible for the tragedy.[13]
Canadian New Democratic Party (NDP) MP Fin Donnelly told the media that he had hand-delivered their file to Citizenship and Immigration Minister Chris Alexander earlier this year, but the application was rejected in June 2015.[14] The Kurdi family tried to obtain entry to Canada under a private sponsorship program whereby groups of five people may also sponsor an individual or family. They are required to demonstrate that they can provide roughly 27,000 Canadian dollars to support a family of four refugees. According to Alexandra Kotyk, project manager of Lifeline Syria, a refugee settlement group in Toronto, the program requires that people seeking to come to Canada from Turkey first be declared refugees by the Turkish government. She said that was often a difficult or impossible condition to fulfil.[15]
Fatal boating accident and body recovery
In the early hours of 2 September 2015, Kurdi and his family boarded a small plastic or rubber inflatable boat,[16] which capsized about five minutes after leaving a beach at Bodrum in Turkey. Sixteen people were in the boat, which was designed for a maximum of eight people. They were trying to reach the Greek island of Kos, about 30 minutes (or 2.5 miles) from Bodrum.[16] Kurdi's father said: "We had no life vests",[17] but also said they were wearing life jackets, but they "were all fake".[18] Others have stated that they believed that they were wearing lifejackets but the items were ineffective.[19]
It was later stated on Syrian radio that the Kurdi family paid $5,860 for their four spaces on the boat, which had twelve passengers on it despite being only about five meters long. Alan Kurdi's mother joined in the trip even though she had a fear of being on the open sea.[20] Tima Kurdi, Alan Kurdi's aunt, advised her sister not to go. The individuals on the boat evaded the Turkish coast guard by setting out from an isolated beach, going out late at night.[19]
Around 5 am authorities started an investigation, after an emergency call that a boat had capsized and bodies were coming ashore.[21] The bodies of Kurdi and another child were discovered by two locals at around 6:30 am on the same morning.[22] The two men moved the bodies from the water onto the dry part of the beach.[23] Later, Kurdi was photographed face-down on the water's edge by a Turkish press photographer.[24][25][23]
On 3 September 2015, Kurdi along with brother Galib and mother Rehana were taken to Kobanî for burials,[26] which took place the next day. It is Islamic tradition to bury the dead within 24 hours if possible.[27]
For more information please visit Wikipedia, the link is:
https://en.wikipedia.org/wiki/Alan_Kurdi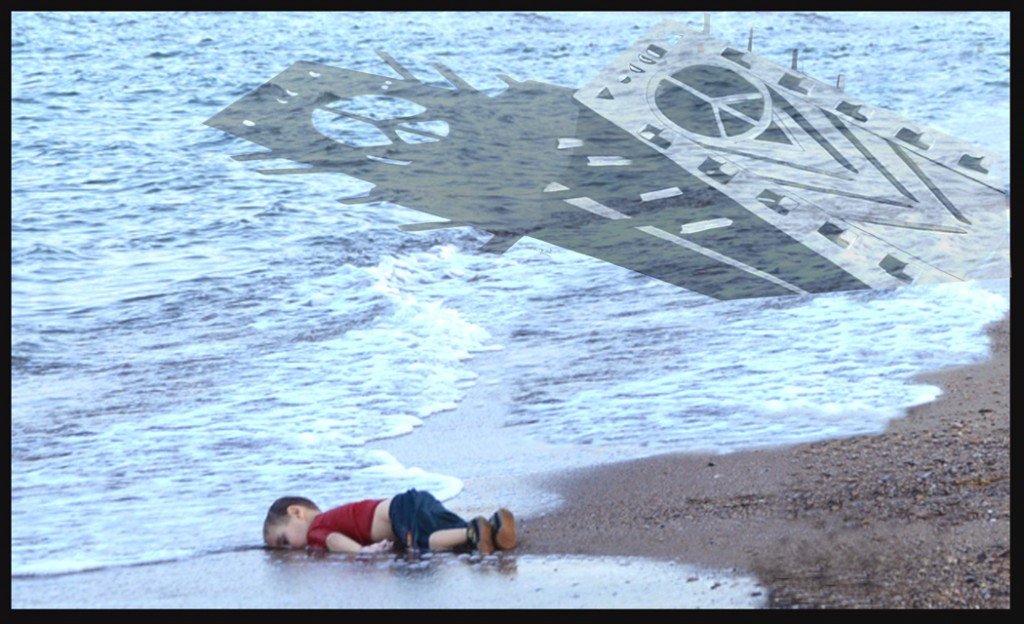 What's in the name of a dead Syrian child?
The identities of those who have perished from the civil war should haunt us for a long time
September 4, 2015 12:15PM ET
Alan Shenu and Hamza al-Khatib were two young boys from Syria whose short lives and cruel deaths will forever haunt us. Three-year-old Alan from Kobani in northern Syria died from drowning in the Aegean Sea earlier this week, along with his mother Rehan and 5-year-old brother Galip, when their boat capsized as they fled to a better life in Europe or Canada. (Turkish authorities had written his name as Aylan Kurdi, or "Aylan the Kurd," which is how the press has commonly misidentified him.) Thirteen-year-old Hamza from Deraa in southern Syria died in May 2011, tortured to death by the Syrian government's security services.
For more information please visit the following link:
https://america.aljazeera.com/opinions/2015/9/whats-in-the-name-of-a-dead-syrian-child.html
Seeing little limbs
Lifeless on the man's arms
Squeezes my heart with pain
How can we become so cruel
To one another?
Little Alan Kurdi washed up by the seashore
His brother and mother also perished with him
As did other refugees and immigrants by the thousand
Who ran away from troubled homelands
Leaders of the world
You are the few who dictate the lives of millions
You decided to fight with each other
Sending people
To kill and to be killed in wars
You bomb indiscriminately
Or use drones to kill innocent civilians
Who have lost their families
And places to live
For three Israelis killed
Two thousands one hundred Palestinians
Die In revenge
And the city of Gaza
lay in ruins
And is still in ruins
Is this action fair?
Leaders of the world
You dictate people's lives
By using your big guns and weapons
The so call civilized world and large corporations
Laugh to the bank
Selling big and powerful weapons
Please can you talk
And be civilized?
You!!!! Leaders!!!!
You will all kill million people
Before you die
People will curse you like Hitler
 Who killed 6 million Jews and others
Totaling about 11 million people
Other leaders also
Killed their people in millions
Please be civilized!!!!
TALK!!!!!!!!!!!
DO NOT FIGHT!!!!
DO NOT KILL!!!!
Do not destroy people houses!!!!
Please!!!!  Please!!!!  Please!!!!
Can you talk!!!!
And be civilized!!!!
Seeing the little lifeless body of Alan Kurdi
                                      Squeezes my heart with pain
Ing-On Vibulbhan-Watts, Monday, September 7, 2015
May these native Syrian flowers
Beautify the body of this little boy
Alan Kurdi
Let my Shadow of Peace carry him
To his Syrian leaders to soften their hearts
And realize that they should not let another child
Or anyone else face the tragic demise
 Of someone so young
Ing-On Vibulbhan-Watts, Sunday, September 13, 2015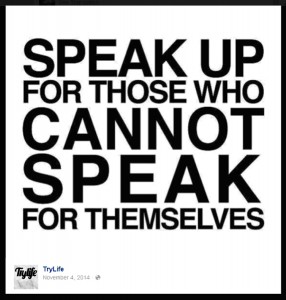 2014 Israel–Gaza conflict – Wikipedia, the free encyclopedia
https://en.wikipedia.org/wiki/2014_Israel–Gaza_conflict
Wikipedia
"Operation Strong Cliff") [note 1] was a military operation launched by Israel on 8 July 2014 in the Hamas-ruled Gaza Strip. Thereafter, seven weeks of Israeli bombardment, Palestinian rocket attacks, and ground fighting resulted in the deaths of over 2,100 people, the vast majority of them Gazans.
Images for the latest palestinian city bombed by israelReport images
More images for the latest palestinian city bombed by israel
I wish Alan Kurdi and others who perished in the sea saw the sea creatures that I used to compose my finished artwork for Malcolm X Shabazz High School Students' Peace Comments (Poster 1 and 3).  Most of the comments were about Peace, Love, Happiness, Freedom, Togetherness, None Violence and Justice.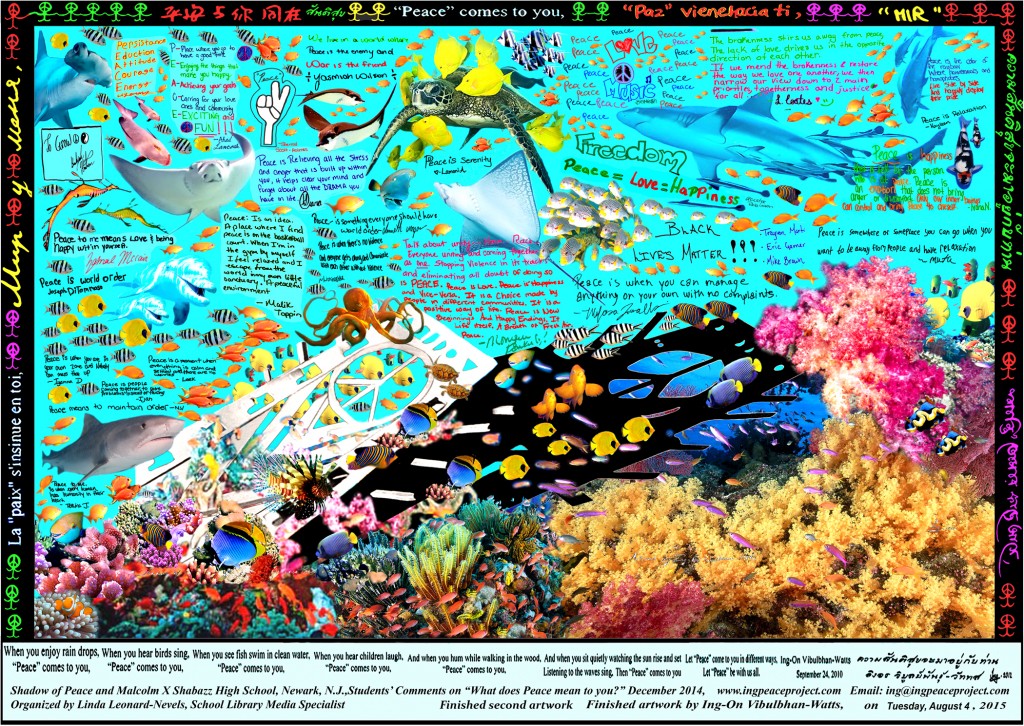 Finished Second Artwork of Malcolm X Shabazz High School Students' Peace Comments
By Ing-On Vibulbhan-Watts
Posted on August 4, 2015
For more information please visit the following link:https://ingpeaceproject.com/2015/08/04/finished-second-artwork-of-malcolm-x-shabazz-high-school-students-peace-comments/
I have been writing about wars all over the world including the Syria situation for a few years.  Below are some of my projects on my website that I posted since 2013.
Golden Swallowtail Butterfly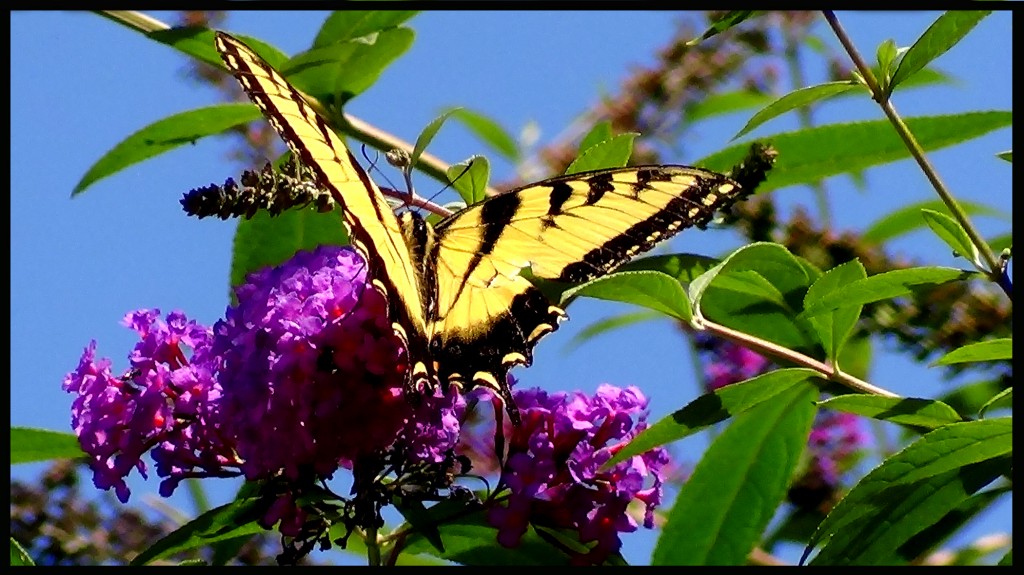 To All Syrians from the Golden Swallowtail Butterfly 
Beautiful Golden Swallowtail Butterfly
Somersaults in the sky
Drinking sweet nectar
For the beautiful wings to fly
The golden wings span out
Showing the black accented lines
A highlight for your beautiful wings
Two perfect tails you have
But a broken wing
Knowing how far you came from
Do you pass by Syria lately?
No! No one cultivates the gardens
They are busy fighting with each other
No trees, no plants
No flowers giving me the nectar to drink
They are running away
From their homes and their land
One million children are refugees now
What are you doing Syrian's people?
Everybody, stop fighting
Please come!
Plant your trees for butterflies and bees
Show your children how nice butterflies can be
They help to fertilize your plants
Producing fruits for your children to enjoy
Syrian people you have a long culture
Your arts and your country are beautiful
Do not ruin your ancestors' good reputation
Preserve your culture for your children to grow
Show your children your fruitful gardens
And the beautiful Golden Butterfly will visit you
The butterfly says, 
You will see no tears
No fear on your children faces
But the sound of your children's laughter
The joy of seeing my beautiful wings
Everybody, stop using weapons
Please come! 
To enjoy your tasty food
Your dance, your music, your arts
And your ancient civilization
We want to visit you
Show us how civilized Syrian Society can be
Ing-On Vibulbhan-Watts, Friday, August 23, 2013, 9:45 pm
GoldenSwallowtailButterfly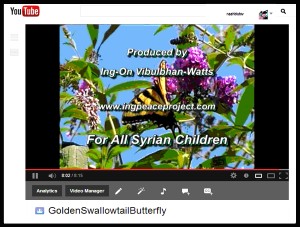 Link to YouTube:  https://youtu.be/KuFOnDoUMJc  (8:15 minutes)
 White Cosmos Flowers and Bees
White cosmos flowers are dancing in the wind 
Open wide facing the sun 
Inviting the bees 
Hovering to this one and that one
The taste of nectar is so good
But bees do not know 
They are working for the Cosmos to go on 
Generating the next generation of white flowers 
The nature of cooperation is revealed
With animals and flowers alike
If humans learn from the Cosmos and bees
We will have less conflict
Less war
 Less killing
Humans, please learn!
Syrians, Egyptians and others,
Stop killing!
Please learn from plants and bees 
Ing-On Vibulbhan-Watts, Monday, August 19, 2013, 11:24 am
Information from Wikipedia:  Estimates of deaths in the Syrian civil war, per opposition activist groups, vary between 80,725 and 106,425. On 24 July 2013, the United Nations put out an estimate of over 100,000 that had died in the war.
Link to Total killed in Syria:  https://www.google.com/#fp=a4b216728db522b3&q=total+killed+in+syria 
Egyptian raids:  According to the Egyptian Health Ministry, 638 people were killed on 14 August, of which 595 were civilians and 43 police officers, with at least 3,994 injured.
Link to Egyptian raids:  https://en.wikipedia.org/wiki/August_2013_Egyptian_raids 
I enjoyed seeing my first white cosmos blossom beautifully and larger than normal.  The plants are tall waving in the wind  causing the elegant white flowers to stand out over the other flowers in the garden, with long stems extending out making the cosmos flowers dance.  The bees are having good time drinking nectar from different flowers.  For the moment with nature I am in bliss. 
But the evening news is still on my mind   The UN said the total of deaths in Syrian conflict is over one hundred thousand.  Now the Egyptian conflict causes many hundreds to die.  I am very sad and unhappy when I know that people are dying from senseless conflict.  Their families are crying, there is trouble and sadness everywhere.  I beg people to please be civilized, compromise, take and give a little bit.  This is better than the destruction of one another that never ends.  It is tit for tat, on and on with violence and vengeance.  Please read my poem.  I hope that you understand the logic of life. 
Thanks to YouTube for allowing me to post the video expressing my thoughts, I hope my little voice just like a grain of sand can become a beach or a drop of water that can become a sea if more people help to express their thoughts against wars everywhere.  This will be diminish and replace war with joy and togetherness in a peaceful life for all
Link to YouTube: https://www.youtube.com/watch?v=jzOGumc40xM
(5:15 minutes)
For more information please visit the following link:
https://ingpeaceproject.com/ings-poems/golden-swallowtail-butterfly-white-cosmos-flowers-and-bees/
Ing's poem, No More War
 Artists create sculpture for pleasure
For others to view with amusement
And thinking points for activating the brain
Farmers cultivate plants
For consumers to survive
Both are busy constructing things
For mankind
War is destructive
With tears and sadness
Let us be constructive
No more war!
 No more war!
Ing-On Vibulbhan-Watts, Thursday, May 16, 2013, 9:54 pm
Ing's poem, Cultivate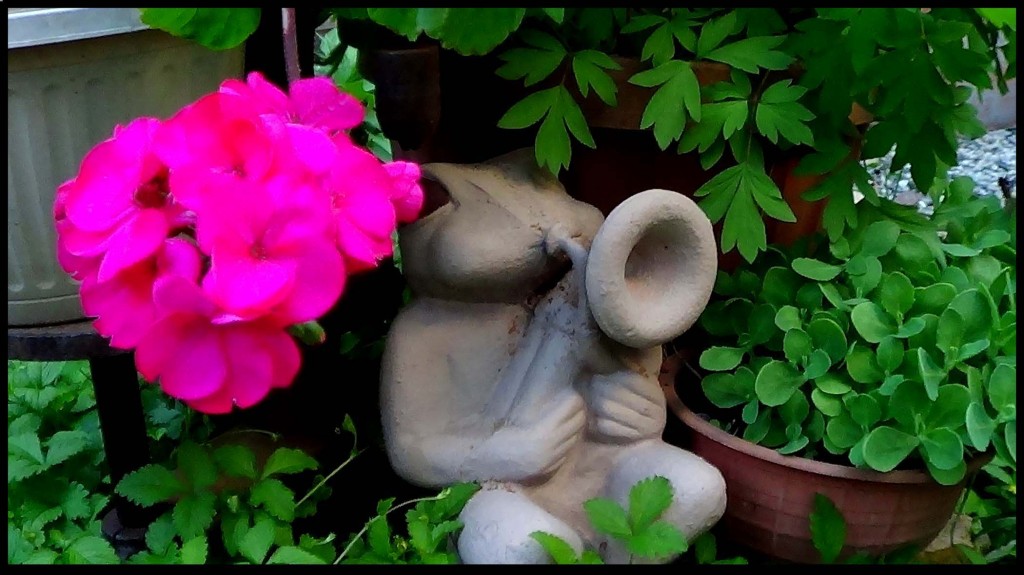 Cultivate
Mr. Frog is playing music for our garden.
What tune are you playing sir?
I envy you sitting by beautiful Geraniums and Jade plants
Thanks for serenading our garden
Beautiful flowers and beautiful music
Make the world a happy place
Don't fight!
Don't fight!
There is no time to waste
"Cultivate"
Said Voltaire 
Ing-On Vibulbhan-Watts, Thursday, May 17, 2013, 12:06 am
 For more information please visit the following link:
Hanuman&TheThaiDancerPart1a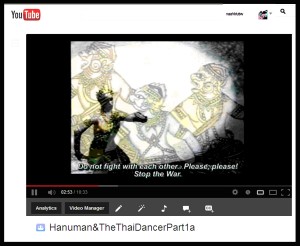 Hanuman and the Thai dancer  Part 1 (10:33 minutes) 
Link to YouTube: : https://youtu.be/3DNLos7u1o8
Published on Aug 30, 2013
Syrian people please stop fighting. If both sides do not stop fighting no one can help you. The others only give both of you weapons to kill each other and some of them will be happy to take your money.
Both of you are tired. Please rest and think carefully. No use to kill even one more person. Please stop!
I produced Hanuman and the Thai dancer video in 2007 because of the wars taking place everywhere. Humans never learn from the destruction of wars. War continues to cause both mental agony and financial ruin. I still think that my Hanuman and the Thai dancer video needs to be seen, especially because of the Syrian civil war. I beg the Syrian people on both sides to stop fighting, at least have a ceasefire. Please give yourselves a little time to think and rest. Please give and take, for no matter what, we are the same. We are all human and no one is perfect, and we are all trying our best. So please give yourselves a rest and help one and other. I am sure you will all feel better. The past is a nightmare for us all.
Ing-On Vibulbhan-Watts, Friday, August 30, 2013, 12:50 am
Hanuman&TheThaiDancerPart2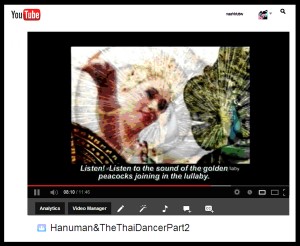 Hanuman and the Thai Dancer  Part 2 (11:46)
Link to YouTube: https://youtu.be/KSiSeNhTD7o
Published on Sep 2, 2013
May peace be with everybody on earth and especially with the Syrians
I believe that all Syrian adults will want their children to go to school and have time to play with family and friends. You want your children to be happy, not to be afraid and cry. You can do it. "Make Peace, Not War". Please do it for your children and future generations. You can show the world that Syrians are civilized people. Be an example for the world, especially the countries in your region. Show them that it is never too late to make peace. Your children and future generations will thank all of you who conquer hatred and select peace and harmony. This will be your legacy of teaching your children to learn to make peace not war. Please prove to the world that both sides of the Syrian conflict are wise enough to see that war brings only destruction and that Syrian people are able to solve their problems in peaceful ways.
Ing-On Vibulbhan-Watts, Sunday, September 01, 2013, 3:00 am
www.ingpeaceproject.com
Hanuman&TheThaiDancerPart3a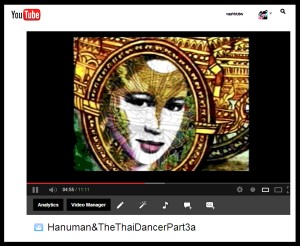 Hanuman and the Thai Dancer Part 3 (11:11 minutes) 
Link to YouTube: https://youtu.be/tl5OSyCx63A
Published on Sep 5, 2013
Syrian Crisis
If I see two children having a fist fight, trying to hurt each other I will go in between and try to stop both sides. Then I will question both children as to why they are fighting and who is right, and who is wrong. Then punishment should be given according to the circumstance.
If the UN has unity among nations who sincerely want to stop killing from both sides of the Syrian civil war then the UN should have troops on the ground to stop the killing. Soldiers from a UN International force are from multiple countries, not only one or a few. Once the killing has stopped the International Court of Justice will determine who is right and who is wrong.
The UN at present has no unity among the member nations. They are divided into two or three groups. One group wants to help the opposition and the other wants to sell weapons to the Syrian government or wants to join them to create a stronger power to fight the other side. What I see is that most nations are looking for an opportunity to join in the killing of the force they are opposed to if they have a chance. It will be impossible to stop the killing in Syria because the UN cannot organize nations to be a buffer between both sides in Syria. Both sides in Syria are afraid that if they do not kill the other, they will be killed. So they go on until no one is left alive.
It is very sad for humans in the twenty first century to still kill each other as if we are cavemen.
Now we use far more sophisticated weapons to gain power over others. How long does it take for humans to become civilized? We have educated ourselves in very advanced technology, such as going into space and mapping the human genome but we never improve human behavior. Long ago humans killed each other with stones but now we kill each other with the poison gas, germ warfare and nuclear weapons.
How can we stop humans from killing each other? Please educators and all wise men and women please help. Tell me how I can inform others that if we do not have peace we will never be able to live with each other in civilized society. Without peace there are only wars and blood shed on earth.
I do not want to believe that we humans cannot improve ourselves. Some parts of our brains do not function as fast as machines or technology therefore our behavior can lag behind the affects of the technology we create. We have to learn more from our mistakes and be more patient.
Hatred is the disease that creates war. I hope some good will come out of the Syrian and Middle East conflicts. The sadness from losing loved ones from wars will hopefully make more people realize that no good can come from killing each other.
As I end my, Hanuman and the Thai Dancer, video, I hope that before someone makes decisions to do anything please keep in mind the two universal human conditions described in my videos, "Life is Short." and, "All Life is Precious.".
Ing-On Vibulbhan-Watts, Wednesday, September 04, 2013, 3:32 am
www.ingpeaceproject.com
Link to Description of Ing's Videos on YouTube:
https://ingpeaceproject.com/ings-videos-on-youtube/descriptions-of-ings-videos-on-youtube-2/
This mummy duck kept quacking at people passing by this drain.
They weren't sure what she was trying to tell them until they discovered her little ducklings had fallen through and she was asking for help…
The moment they're reunited is the cutest ever! JK and Lucy xxx
Via: noviny.sk, posted on Facebook
I saw this video from Facebook showing that how mother duck cares for her babies and how people tried to help her to recover the ducklings, it is a very beautiful to see creatures behavior to one another.
 I wonder why if this group of people who care so much to help a mother duck save her ducklings, Syrian leaders can kill their people, who are the mothers, fathers and children of Syria. I assume that people who are gentle and caring for animals will also care for one another.
 Comparing the kindness of these group of people to those who are killing each other in places such as in Syria and other countries should force us to exam human behavior.

How can one group of people become so cruel while the other group is kind and generous?  What causes them to be so cruel?  How can they grow up to be so greedy and selfish, wanting only for themselves?  We have to be taught to become gentle or cruel.  No one is born with good or bad behavior.  Therefore we have to learn to cultivate ourselves to be more caring to one another such this group of people who cared enough to help the mother duck.
 Ing-On Vibulbhan-Watts, Tuesday, September 15, 2015, 1:57 pm
For viewing the video please visit the following link:
https://www.facebook.com/heartlondon/videos/10155802198610113/?fref=nf
The countries that buy and sell the most weapons
FIVE countries—America, Russia, Germany, China and France—accounted for three-quarters of international arms exports over the past five years. China tripled its share in that time, overtaking France. It is on track to surpass Germany to become the third-largest arms dealer. Business is brisk. Overall, sales between 2009 and 2013 were 14% higher than the previous five-year period, according to the Stockholm International Peace Research Institute, which tracks the arms trade. China sells to 35 mainly low- and middle-income countries, but is also a big importer (two-thirds of its weapons come from Russia). America exports to over 90 nations, with aircraft making up most of its sales. Russia exports more ships than any other country. Its weapons exports have significantly increased, thanks in part to being India's biggest supplier, accounting for three-quarters of its arms purchases. As for Ukraine, it exports more weapons than Italy or Israel. But with regional tensions flaring, it may choose to keep some of those arms for itself. 
From the readers' comments
Connect The Dots Mar 18th 2014, 16:38
The AK-47 Assault Rifle is an Icon.
It is the single most important weapon which has changed the world in the last Century.
Cheap to make, ideal action that lasts decades, and the perfect killing machine has caused more revolutions, more assassinations, and more innocent civilian deaths than any invention in history.
It is the most manufactured firearm– EVER.
The Chinese can mass produce copies for less than $20 each.
And it survived the Fall of Communism to now empower the Islamic Revolution for the next Century.
—
It has caused more governments to be overthrown than any other invention.
It has assassinated more leaders and spokesmen than any other invention.
It has armed drug smugglers, pirates and criminals with overwhelming power.
It has destroyed more cities than artillery.
It has killed more humans than any invention in Modern History.
It has killed more Americans than any other modern weapon of the past century.
And more Chinese.
And more Arabs.
AND MORE RUSSIANS.
Kalishnikov is Russian in origin, but in the end the killing does not discriminate.
Radical Jihadists love it more than a cheap copy of the Koran.
—
It is the perfect killing machine.
It is the embodiment of Power.
It is the weapon of choice for Terrorists, Thugs and Drug Lords.
Yes the AK-47 has killed more people than nuclear weapons, chemical weapons and biological weapons—COMBINED.
Hundreds of millions!
—
Both Nelson Mandela and Mikhail Kalishnikov died last year at age 94: they were calendar twins.
Long term, I predict Kalishnikov would have the greater impact on history.
(Mandela's impact would have been greater if he designed guns.)
And the AK-47 has changed more politics than any single book or belief system.
And it will shape world geopolitics for centuries going forward–far more than Communism or Fascism.
It is hard to argue with an AK-47 barrel in your face.
—-
Today few Russians admit that The World would be a better place if Kalishnikov had never existed.
But going forward in this new century, I predict every Russian would eventually regret the Perfect Killing Machine, The Immortal Kalishnikov AK-47 in the hands of Muslim Jihadists now at their borders.
Alfred Nobel's deadly invention of dynamite has been surpassed several fold by the AK-47.
And unlike dynamite, the Assault Rifle has no redeeming service to civilization.
—
The AK-47 is not so much a rifle as the modern Pandora's Box.
It is as common as bicycles in some nations.
And it is more deadly than nukes.
And if you get a few hundred, you can start your own revolution.
Now consider there are over 100 million copies.
—
In Anarchy, Kalishnikov is the Law.
And it will fuel Jihad for this Century.
We are just at the start.
For Twenty Bucks you can get a lot of Firepower!
The Solution to Peace in the Mideast is how to rid the world of this perfect killing machine
when every family treasures two things: The Family Koran and the Family AK-47.
For more information please visit the following link:
https://www.economist.com/blogs/graphicdetail/2014/03/daily-chart-13
10 Countries That Export the Most Weapons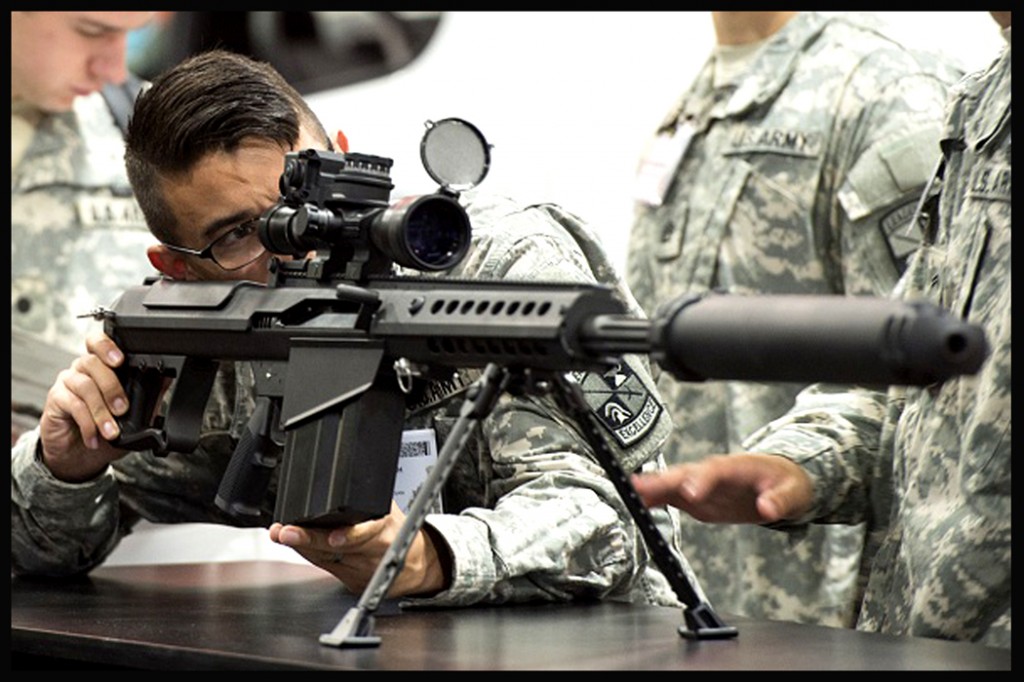 Source: Jim Watson/AFP/Getty Images
As unfortunate as it may be, war is big money. And it's because of that uncomfortable fact, at least in part, that the world's powers seem locked in a state of perpetual aggression, constantly squabbling over resources, strategic geography, and all manner of other things. This, naturally, means that soldiers need to be outfitted, air forces need aircraft, and that navies need warships — basically a heaping pile of demand just waiting to be supplied.
Enter the world's defense companies, war contractors, and arms manufacturers.
Most Americans are familiar with big names like Boeing or Lockheed Martin, both very successful businesses that owe a portion of their success to the Department of Defense's constant thirst for newer, more powerful weaponry. The truth is, as defense budgets have grown increasingly swollen over the years, so has the market for arms manufacturing, and thus, arms exports. That means that guns, ammunition, vehicles, missiles, and many other pieces of equipment are consistently changing hands on an international scale, finding their way to those who are willing to get the most bang for their buck, in a literal sense.
As we've plowed into the 21st century, worldwide conflicts continue to rage on. As a result, so does the arms trade. A recent study from the Stockholm International Peace Research Institute (SIPRI), which looked into trends in international arms transfers, has shown that while growing economies like China are starting to play an important role in the overall scheme of things, it's still countries like the U.S. and Russia that are flooding the international market with weaponry.
That's in spite of a growing and concerted call for peace, and putting an end to America's often-hostile foreign policy approach.
Digging into the numbers from SIPRI, the U.S. and Russia combined, account for more than half of all the world's weapons exports. According to SIPRI's calculations, the United States alone accounts for 31% of the world's arms exports, and Russia accounts for 27%. Behind those two front-runners, China, Germany, and France all come in at 5%. Clearly, there's quite the rift.
The question is, what causes that rift? There are a variety of factors, but the foremost is simply the amount of capital and investment going toward the war and arms industries. There are billions going toward research and development of new weapons for the American and Russian militaries, and usually money can pay for the best and brightest talent to create it. The U.S., for example, is where the money is. And coupled with huge defense contracts, it only makes sense that America would be looking to offload its older weapons to make room for the newer ones.
Another question: where are all those guns, missiles, and tanks headed? "The flow of arms to Africa, the Americas, Asia and Oceania, and the Middle East increased significantly between 2005–2009 and 2010–14, while there was a notable decrease in the flow to Europe," SIPRI says. That makes sense, given that Europe — with the notable exception of conflicts in the Ukraine — is relatively peaceful. The Middle East and parts of Asia, however, are not.
SIPRI's study identifies the main clients, or purchasers of arms, as mostly Asian countries. America's main client is South Korea, followed closely by UAE and Australia. Russia's main customers are India and China. As huge caches of weapons head to Asia and Oceania, it's fair to wonder what exactly the future holds for some of these areas. For example, if China and India are both buying huge stockpiles of arms from Russia, what are they preparing for? Is South Korea preparing a defensive stance from it's hostile northern neighbor? The numbers can really get the mind running wild.
But that's a discussion for anther time. For clarity's sake, here is the list of the world's top 10 arms exporters, along with their respective shares of global exports between 2010 and 2014, from SIPRI:
United States: 31%
Russia: 27%
China: 5%
Germany: 5%
France: 5%
U.K.: 4%
Spain: 3%
Italy: 3%
Ukraine: 3%
Israel: 2%
See the entire study from the Stockholm International Peace Research Institute.
For more information please visit the following link:
https://www.cheatsheet.com/business/the-worlds-10-largest-arms-exporters.html/?a=viewall
https://www.businessinsider.com/arms-sales-by-the-us-and-russia-2014-8
This Map Of US And Russian Arms Sales Says It All
Allan Smith and Skye Gould   Aug. 13, 2014, 11:03 AM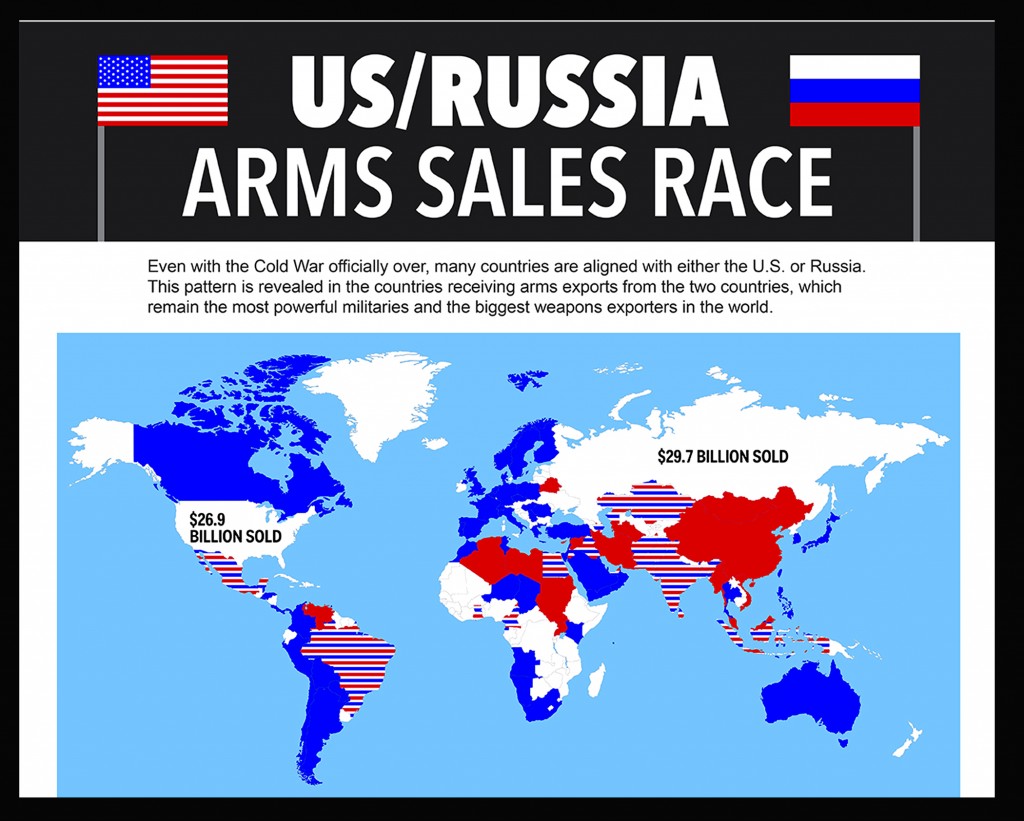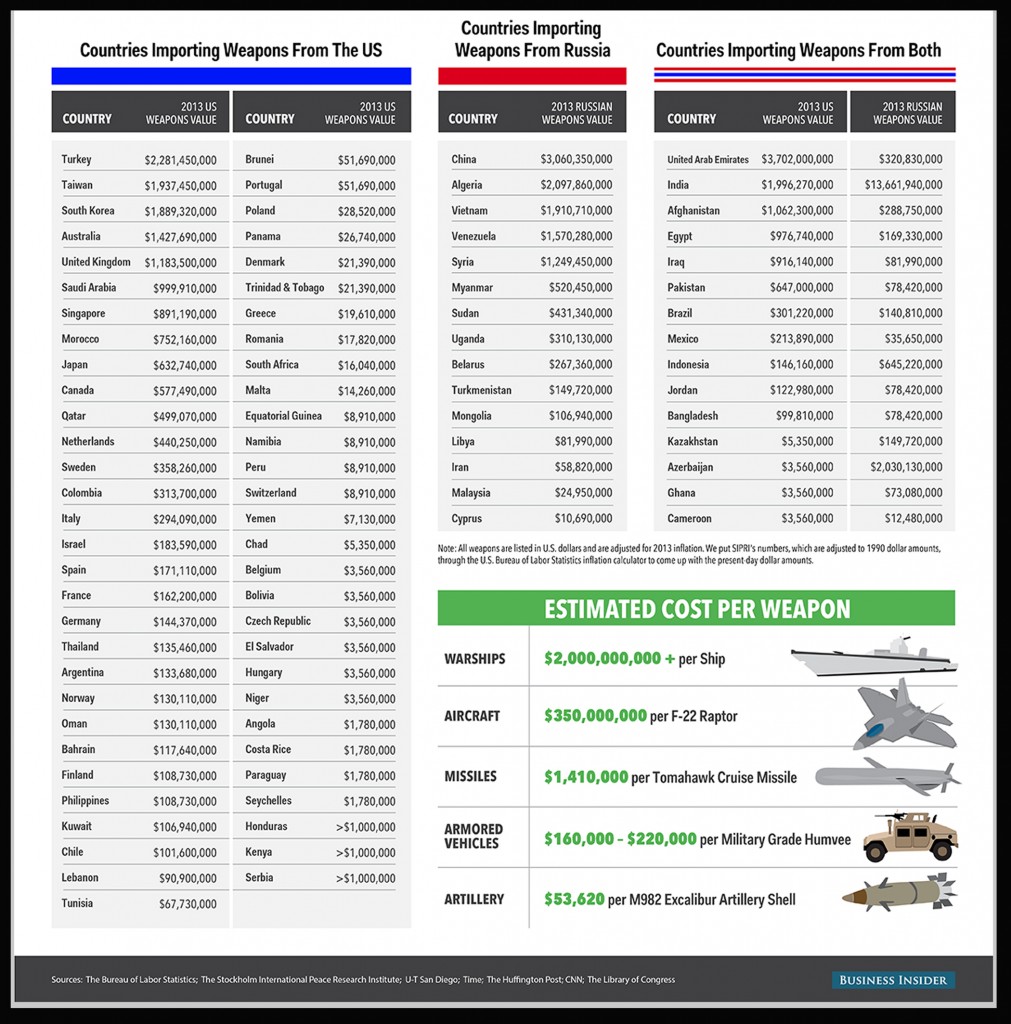 Skye Gould/Business Insider
They say the Cold War is over, but Russia and the U.S. remain the leading supplier of weapons to countries around the world and are the two biggest military powers. Lately, tensions have been pretty high, too.
The U.S. supplies much of NATO and Middle Eastern allies like Turkey, Israel, and Saudi Arabia.
Russia supplies other BRIC nations, as well as Iran, much of Southeast Asia, and North Africa.
We took numbers from the Stockholm International Peace Research Institute for 2012-2013 to see whom the two rivals were supplying with weaponry. The U.S. dealt to 59 nations that Russia doesn't sell or send weaponry to, while Russia dealt to just 15 nations that don't receive U.S. arms.
Fifteen countries received weaponry from both the U.S. and Russia, including Brazil, India, Afghanistan, and Iraq.
The country that received the highest dollar amount of U.S. weaponry was the United Arab Emirates, with more than $3.7 billion in arms received over that period. Russia dealt the greatest value of weapons to India, sending more than $13.6 billion.
Overall, the U.S. sent more than $26.9 billion in weaponry to foreign nations, while Russia sent weaponry exceeding $29.7 billion in value around the globe.
Interestingly, the U.S. actually recieved roughly $16 million worth of weaponry from Russia. This was part of a $1 billion helicopter deal the two nations made so that the U.S. could supply Afghan security forces with equipment they were already more familiar with.
Importantly, SIPRI's totals don't measure the cost of the transaction but the cost of the weapons' production. The numbers are listed as the production value of the weapons sold rather than the amount they were actually sold for. In addition, SIPRI does not track the transfer of certain small arms.
SIPRI gives several examples to explain their chosen method. In 2009, six Eurofighters valued at $55 million each were delivered by Germany to Austria. Therefore the delivery was valued at $330 million, even though the actual transaction likely netted a much higher total. For comparison, when The New York Times listed the total of weapons sold by the U.S. at $66.3 billion in 2011, SIPRI came up with a much lower total based off of production cost of $15.4 billion.
You can read the full explanation of SIPRI's calculations here.
More: Military Politics International United States of America
https://www.rt.com/business/241005-russia-second-arms-exporter/
For more information please visit the following link:
https://www.businessinsider.com/arms-sales-by-the-us-and-russia-2014-8
US and Russia remain world's biggest arms exporters

– study

Published time: 16 Mar, 2015 11:17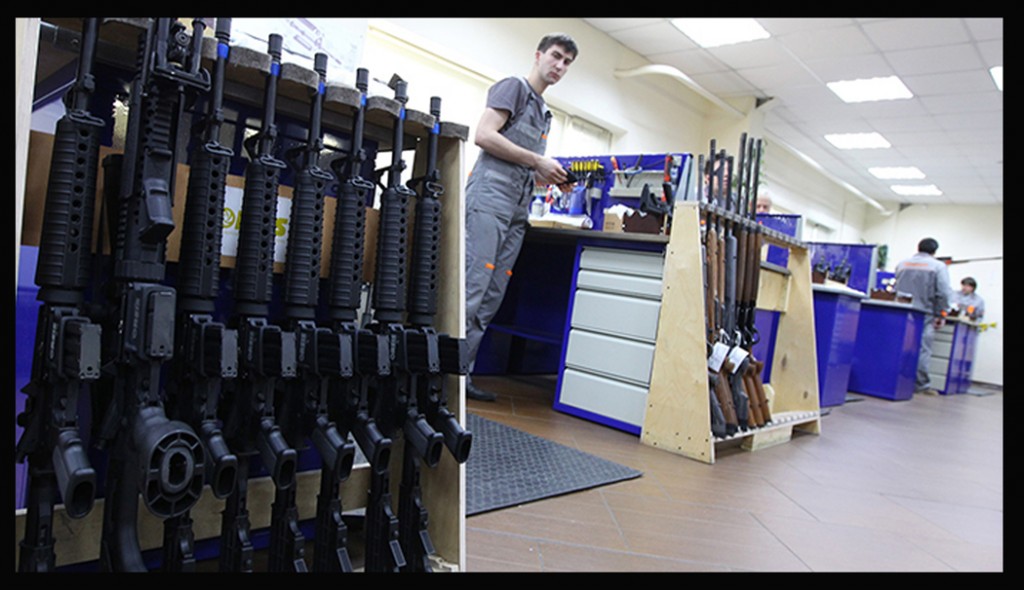 RIA Novosti / Sergey Mamontov / RIA Novosti
2.9K2
Russia remains the world's second biggest seller of arms behind the United States, increasing its share by 37 percent in 2010-2014. China has boosted exports by 143 percent, squeezing out Germany from the top three exporters.
TagsArms, Russia and the global economy, Trade
Russian weapons were exported to 56 countries, with India, China and Algeria making for almost 60 percent of total sales, said the Stockholm International Peace Research Institute (SIPRI) in its 2015 Yearbook Monday. Asia and Oceania received 66 percent of Russian arms exports during the period, while Africa accounted for 12 percent and the Middle East 10 percent.
The United States remains the leading arms exporter increasing sales by 23 percent, with the country's share of the global arms trade at 31 percent. Ninety-four countries imported US made weaponry, with the Middle East accounting for 32 percent of the purchases. The United States and Russia made up 58 percent of the global trade in conventional arms.
Chinese sales have made a breakthrough in the last four years increasing exports by 143 percent, surpassing Germany and leaping from ninth to the third position, however, still far behind the US and Russia.
Exports from the European Union fell by 16 percent in the five years. As a result, the combined market share of the EU Member States was lower than that of the US and Russia, while in the previous five years it had been higher.
At the same time arms imports in the region decreased by 36 percent by 2014. However, the events in Ukraine may buck the trend after 2014 as several countries bordering Russia have increased arms imports.
Germany has reduced the export of weapons by 43 percent, although the study notes that it received several large orders for arms in 2014. France rounds out the top 5 world arms exporters which together account for 74 percent of supplies, according to the report.
The global arms trade has increased 16 percent in the four years compared with 2005-2009.
Key importers
India, Saudi Arabia, China, the United Arab Emirates and Pakistan have become the largest importers of weapons in 2010-2014, according to SIPRI. India made 15 percent, while Saudi Arabia and China accounted for 5 percent each and the UAE and Pakistan for 4 percent.
The import of weapons in Europe fell by 36 percent while imports by members of the Gulf Cooperation Council grew by 71 percent, with the Gulf countries having purchased 54 percent of the total supplied to the Middle East. Imports to the region made up 22 percent of global purchases.
SIPRI will dedicate its next report to global military spending, and is due to be published on April 13.
In December the institute published a ranking of the world's top 100 defense companies. According to the report, the largest Russian companies have increased their defense sales by 20 percent in 2013.
For more information please visit the following link:
https://www.businessinsider.com/arms-sales-by-the-us-and-russia-2014-8
World's Top 5 arms exporters
The Stockholm International Peace Research Institute (SIPRI), an independent think tank, has recently released a report on the international arms transfers for the period 2005 to 2009. This study reveals which are the five largest countries in the world exporting conventional weapons.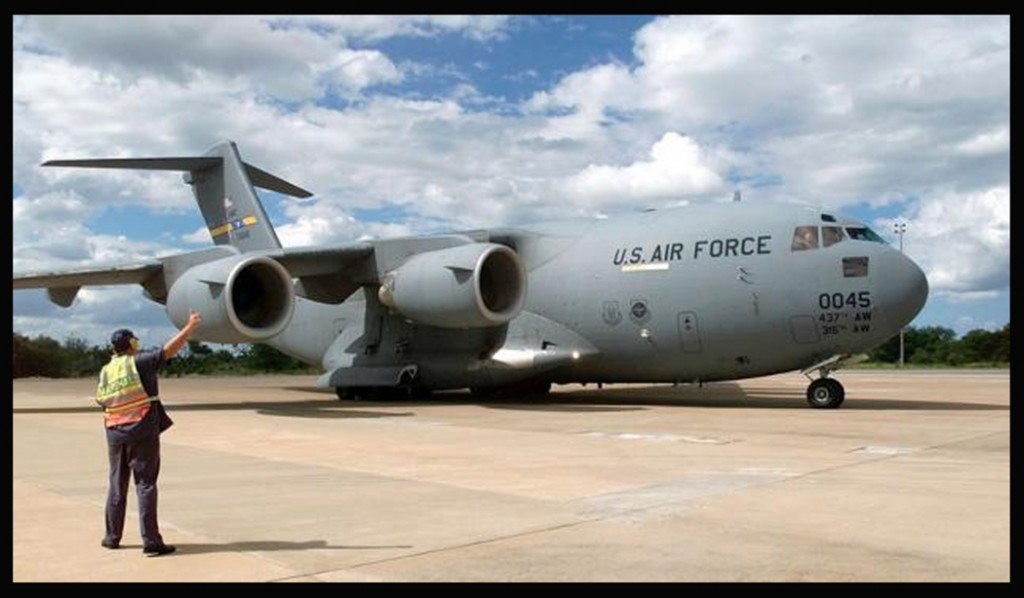 The United-States of America remains the largest exporter of conventional weapons in the world, according to the latest study by the Stockholm International Peace Research Institute (SIPRI). The U.S account for 30% of global arms sales, or about $7 billion per year, for the period 2005-2009, SIPRI statement says. From 2005 to 2009, the U.S. sold one-third of its arm exports to South Korea (15%), Israel (13%) and the United Arab Emirates (11%). Pictured above, a U.S. Air Force C-17A Globemaster III. jr/USAF/Cary Humphries UPI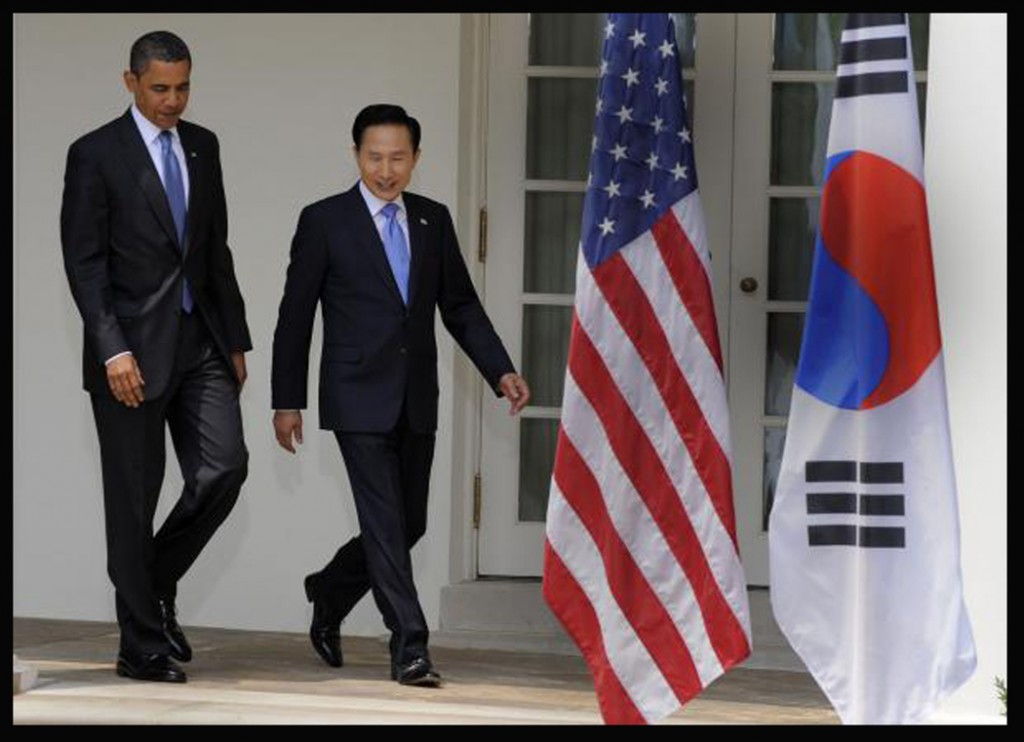 The top U.S. military equipments included JDAM guided bombs and RGM-84L Harpoon-2 anti-ship missiles, delivered to South Korea, in 2008. U.S. President Barack Obama (L) and South Korea's President Lee Myung-bak. UPI Photo/Mike Theiler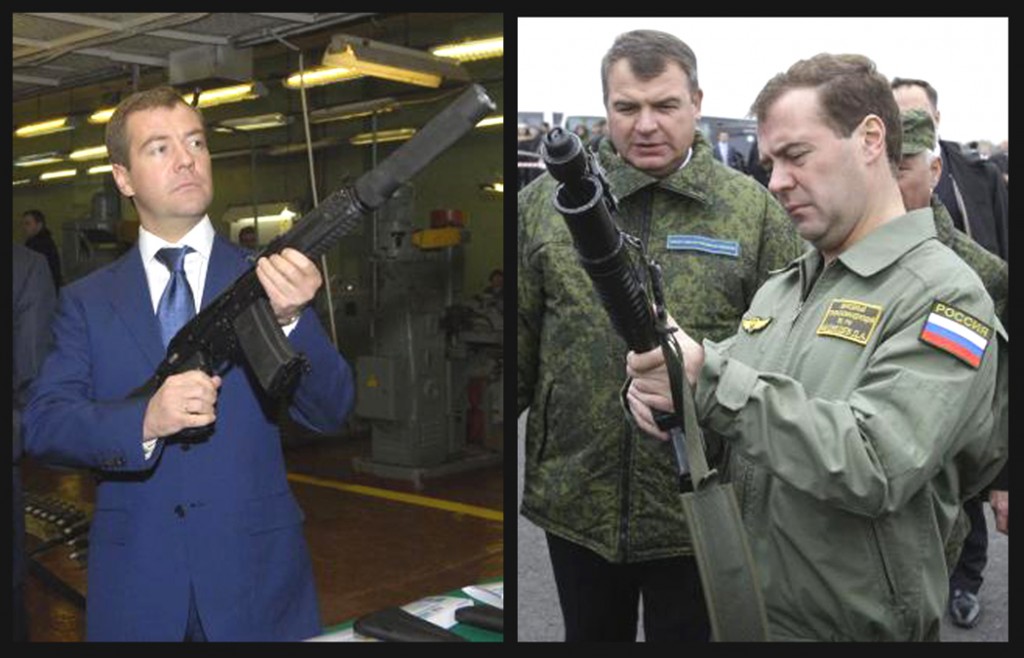 Russia remains the second largest supplier, with 23% of the global arms exports, or about $4.5 billion per year, the SIPRI data indicates. Russia's main clients are China (40%) and India (20%), which belong to the top five of the largest conventional weapons importers from 2005 to 2009, SIPRI says. Russian exports of fighter planes included 82 Sukhoi fighters for India and 24 MI-17 helicopters for China. Pictured above, Russian President Dmitry Medvedev holds a Kalashnikov gun. (UPI Photo/Mihail Kovalev)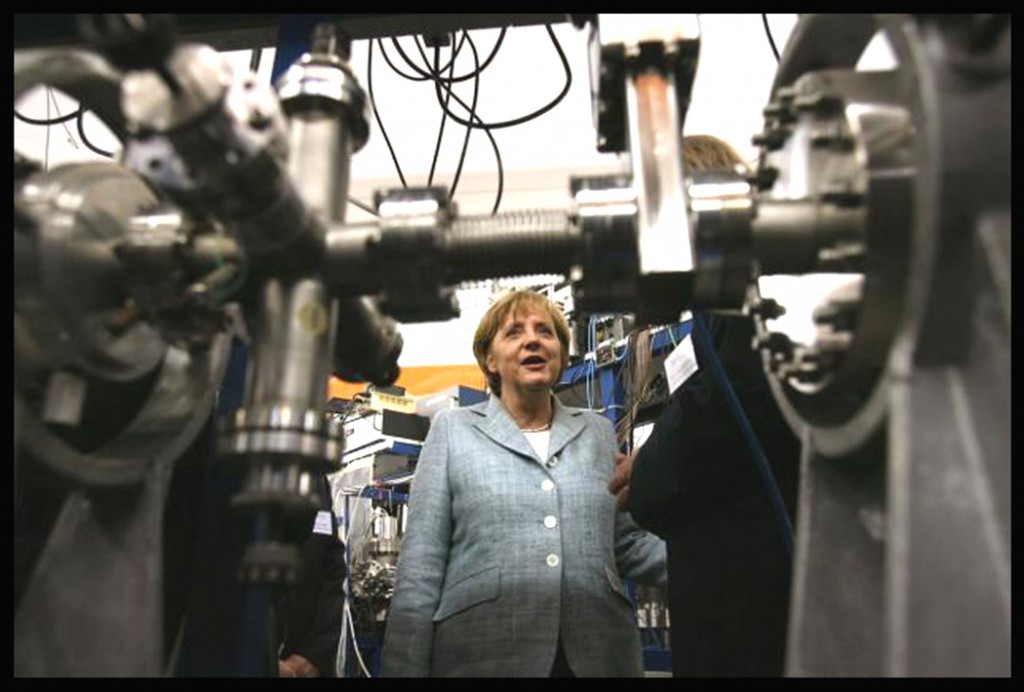 Germany, whose exports doubled over the past five years, has become the world's third-largest arms dealer, SIPRI reports. Germany now makes up 10% of the global volume. Most of Germany's arms are sold to other European countries, such as Turkey (15%) and Greece (13%). German Leopard 2A4 tanks delivered to Turkey cost over 365 million Euros. Pictured above, German Chancellor Angela Merkel. (UPI Photo/Uriel Sinai/Pool)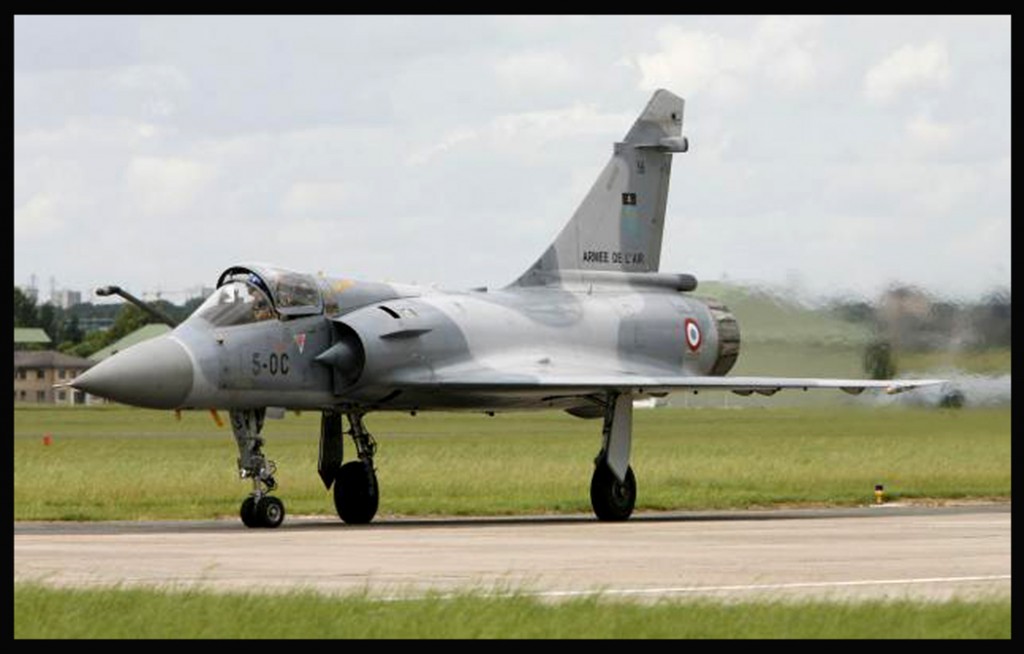 France is ranked fourth, while it used to be considered as the third largest weapons exporter until 2006, the SIPRI study shows. The French arms exports are estimated at 8% of the total sales. United Arab Emirates (32%), Singapore (13%) and Greece (12%) are the largest of France's clients. Among its top sales, France delivered Mirage Combat Aircrafts to the UAE in the last five years. Pictured above, the Dassault Mirage 2000. (UPI Photo/David Silpa)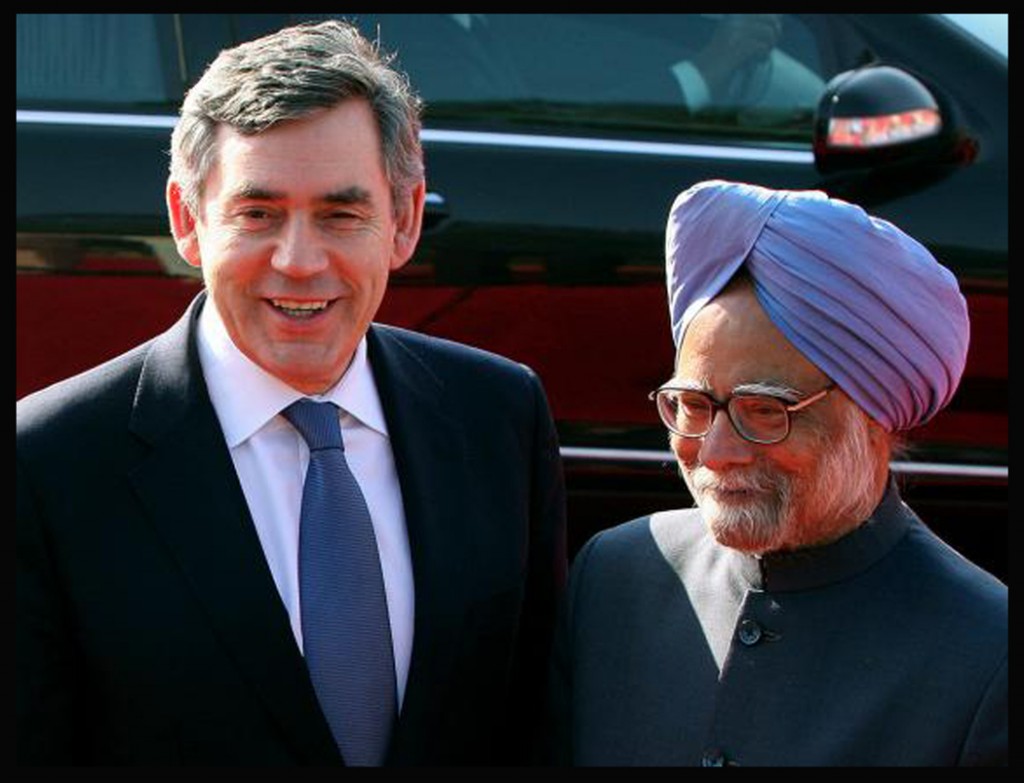 United Kingdom is the fifth-largest exporter of arms, although its exports volume has declined by 13%, comparing with the previous period, from 2000 to 2004. The U.K.'s arms sales make up 4% of the global market, SIPRI says. 21% of the U.K.'s weapons exports went to the U.S., including MP aircraft radars. The U.S. is the largest of UK's recipients, followed by India (14%) and Chile (9%), SIPRI reports. Pictured above, Britain's Prime Minister Gordon Brown (L) and his Indian counterpart Manmohan Singh. (UPI Photo).
For more information please visit the following link:
https://www.upi.com/News_Photos/Features/Worlds-Top-5-arms-exporters/3105/
Reading the information about international arms sales makes me more confused and troubled than ever.  If we want to have peace in the world then why there are so many sophisticated weapons being produced and sold all over the world.  How are we going to stop wars if anyone can purchase weapons in the world market?  In the US, kids in poor areas or drug dealers can buy guns anytime anywhere to kill each other and innocent people.
Rich and poor countries spent billions of dollars buying weapons.  If we can produce something more beneficial to humanity with all the money that is used to produce and purchase weapons then we will be a more civilized and peaceful society.  There will be no more homelessness and famine in any countries.  Our world will be a better world than now for all the creatures on earth.

Ing-On Vibulbhan-Watts, Tuesday, October 1, 2015