The Annual Spring Concert and Student Art Exhibition
Part 2
Newark, New Jersey
On Thursday, June 11, 2015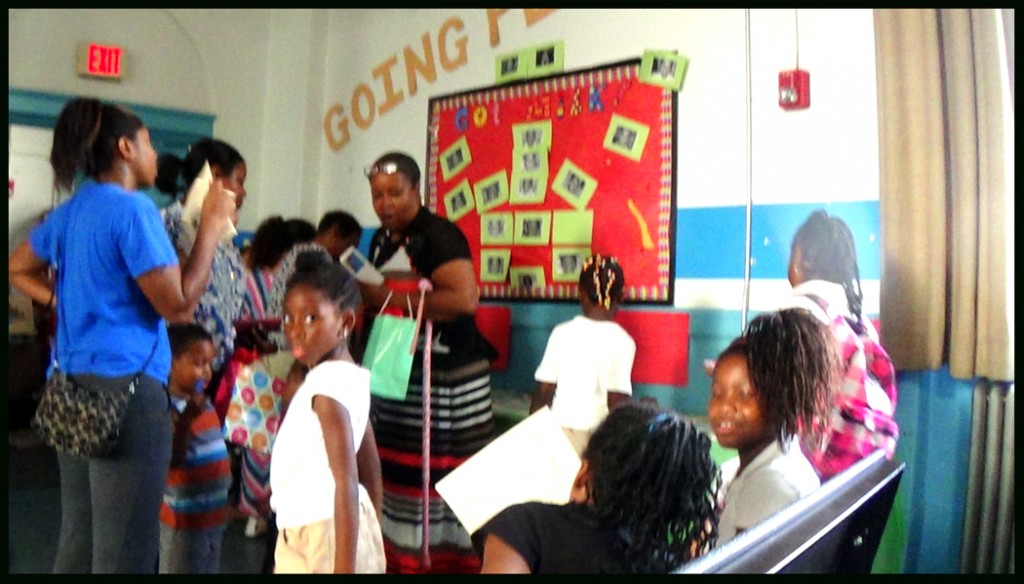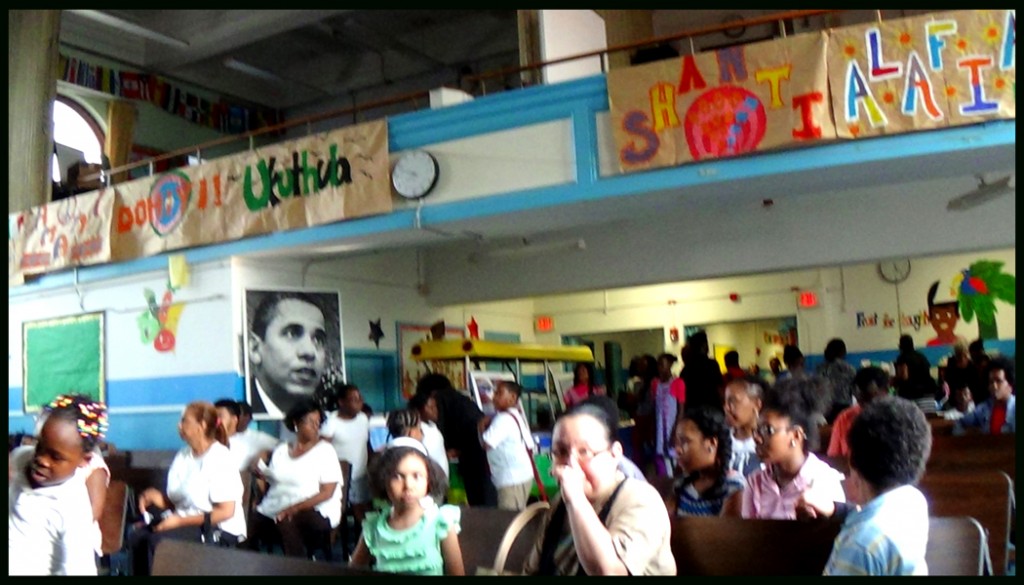 A large print of my artwork of President Barack Obama and his first inauguration speech written on his portrait hangs on the wall.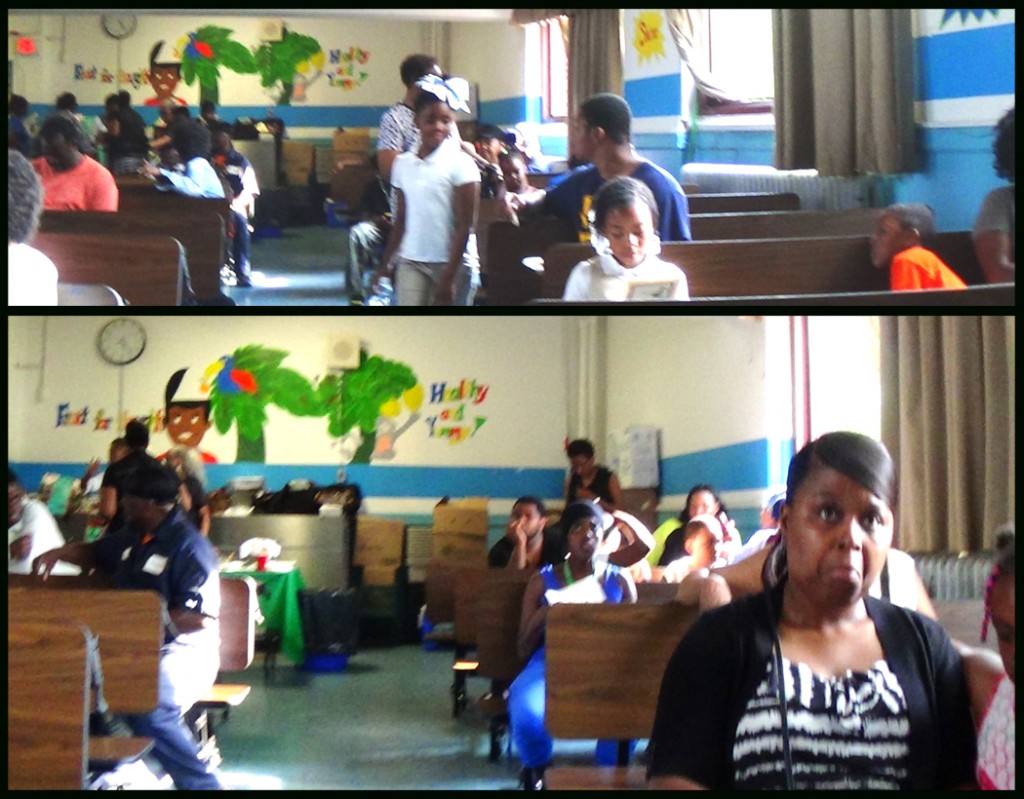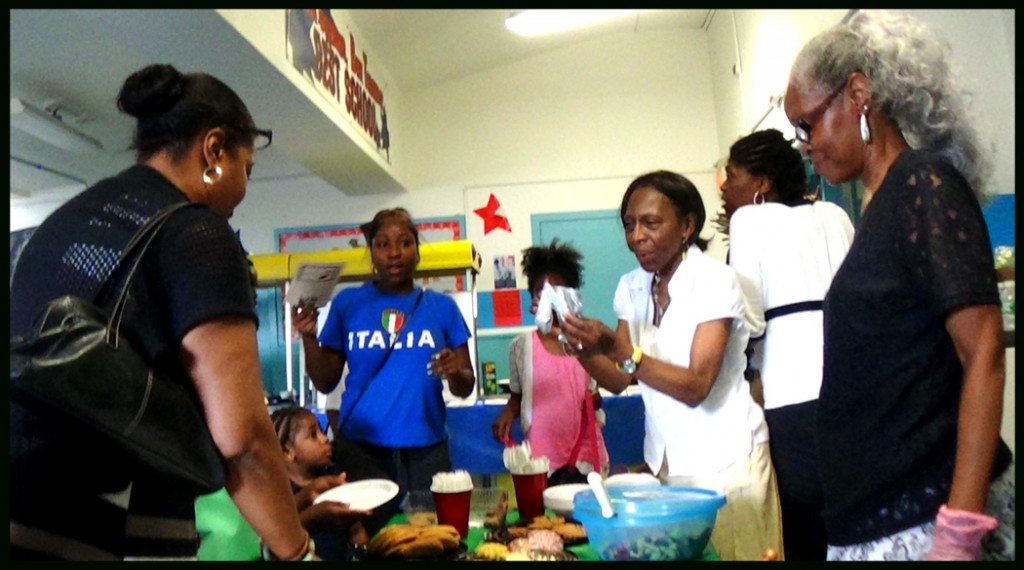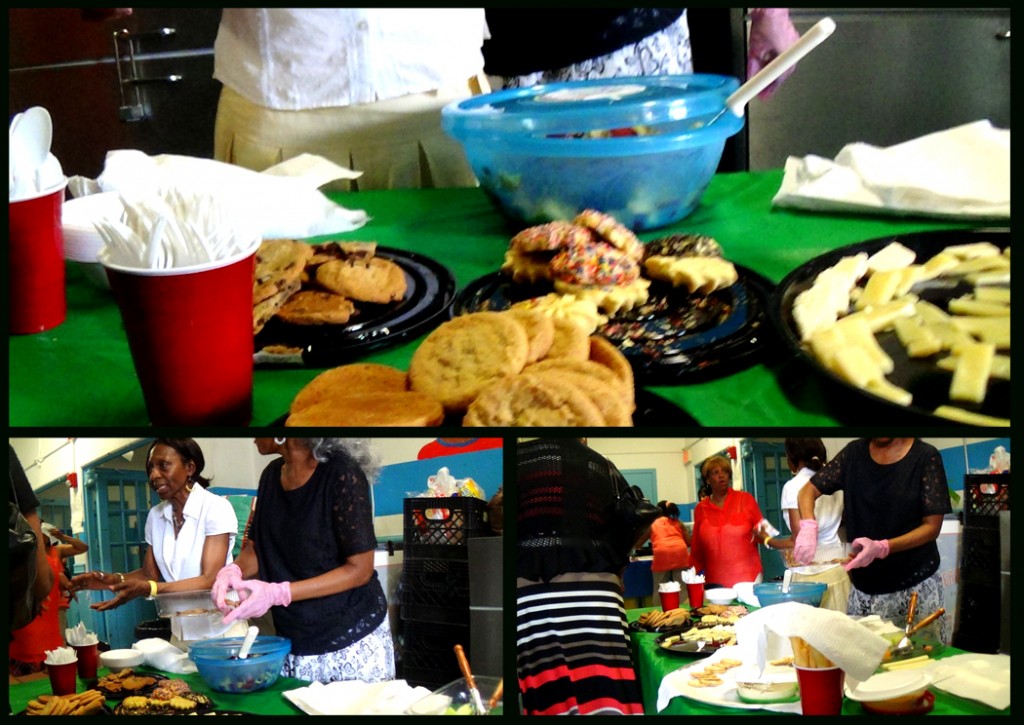 There were some nice snacks for everyone.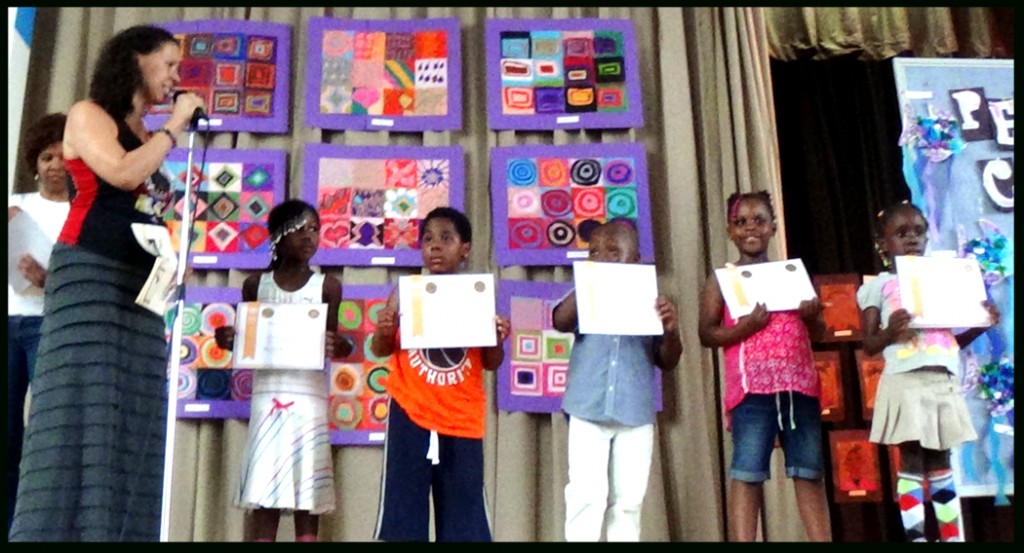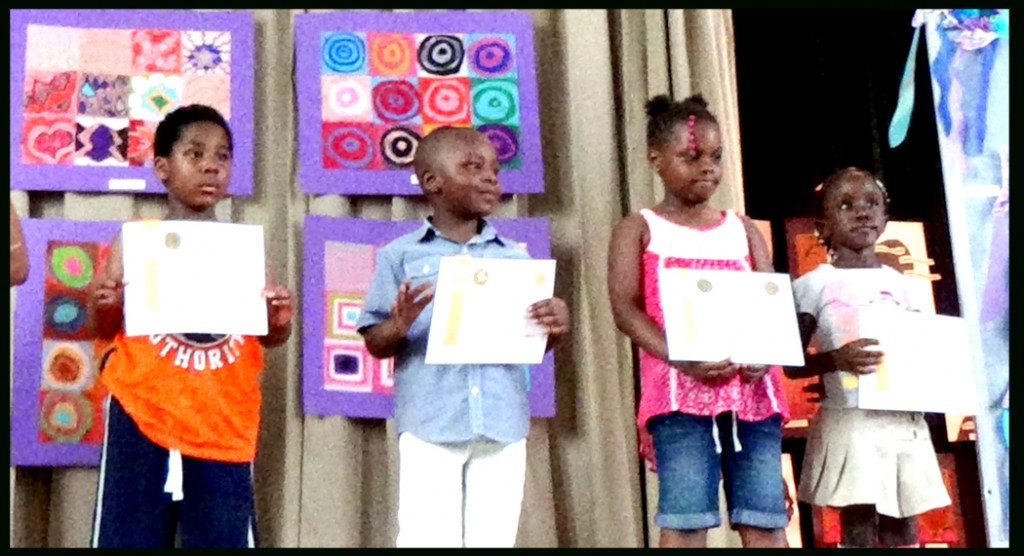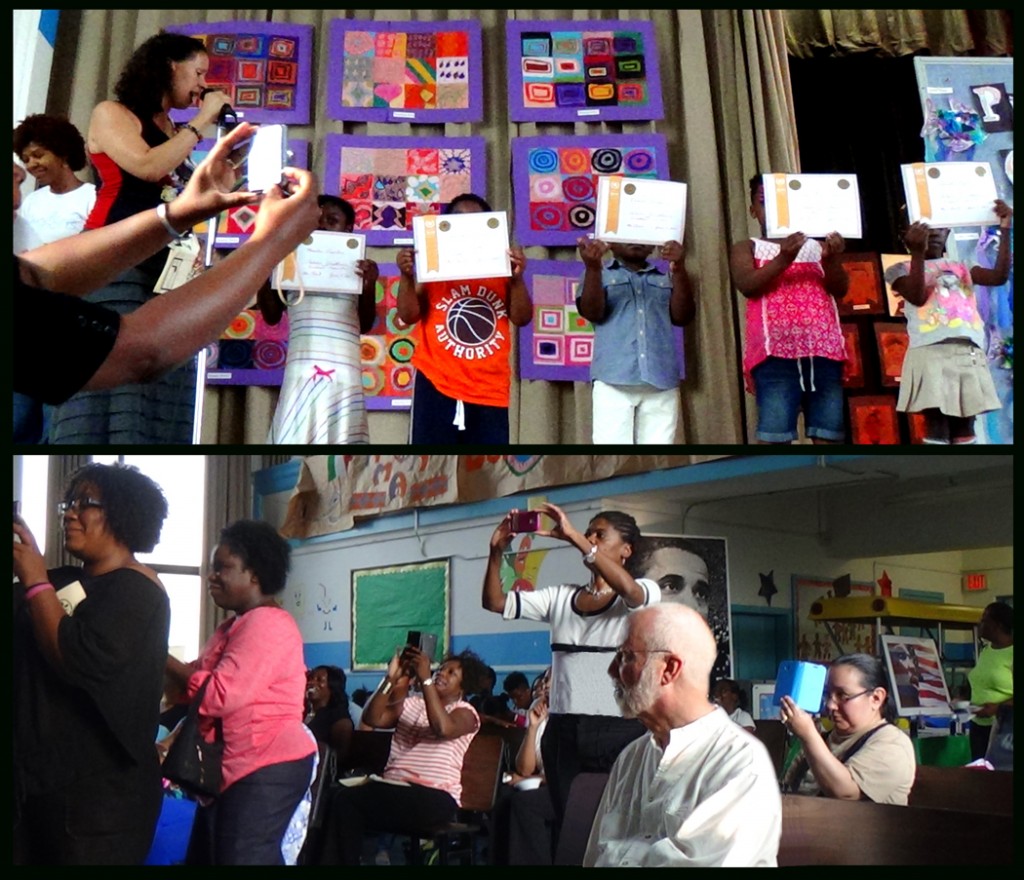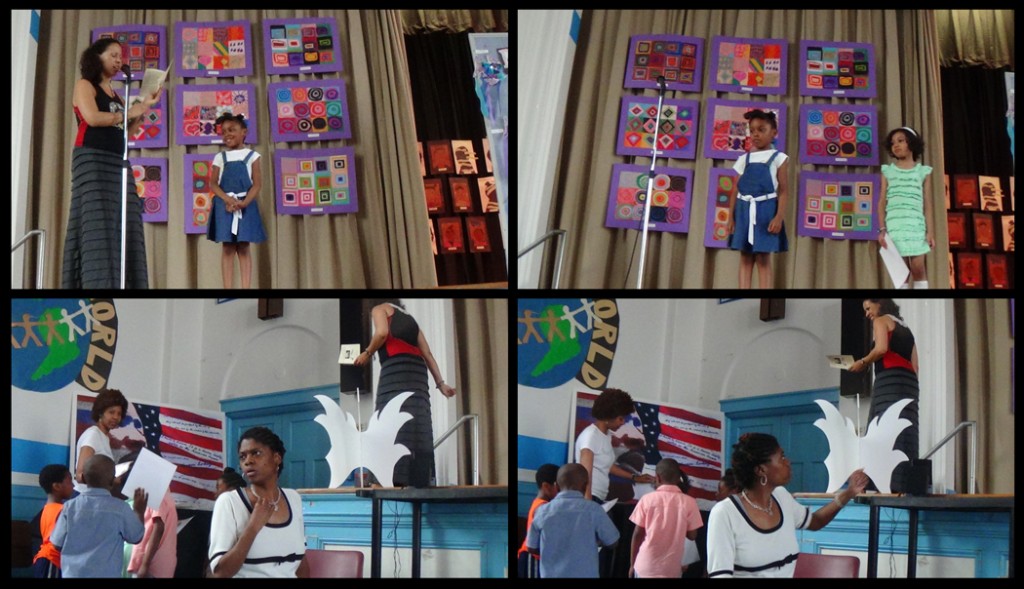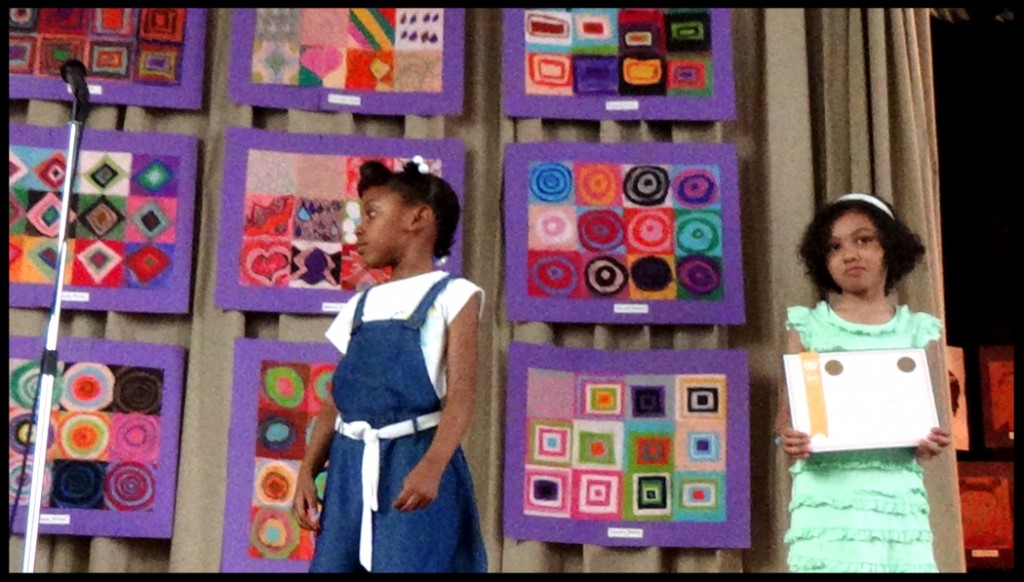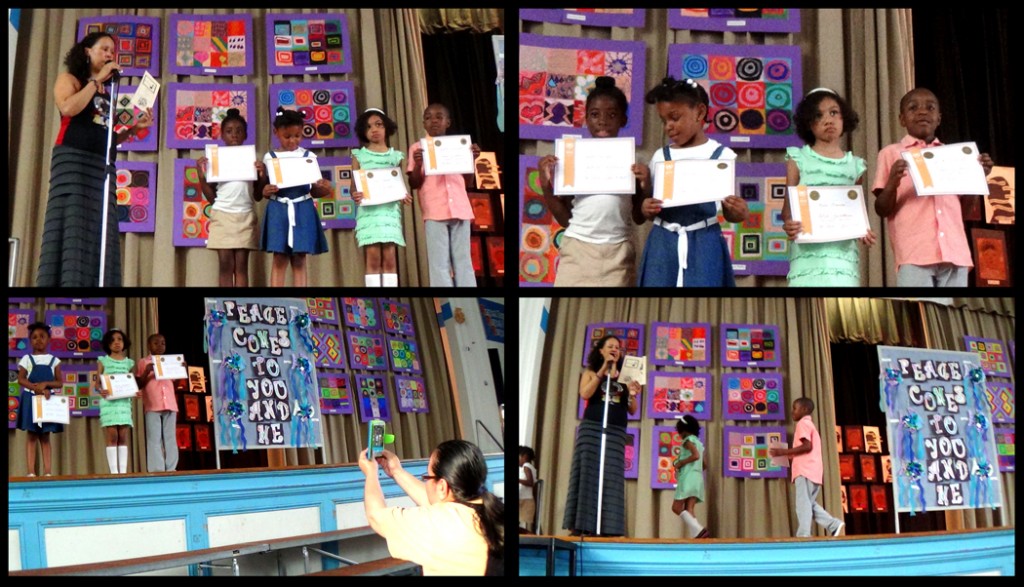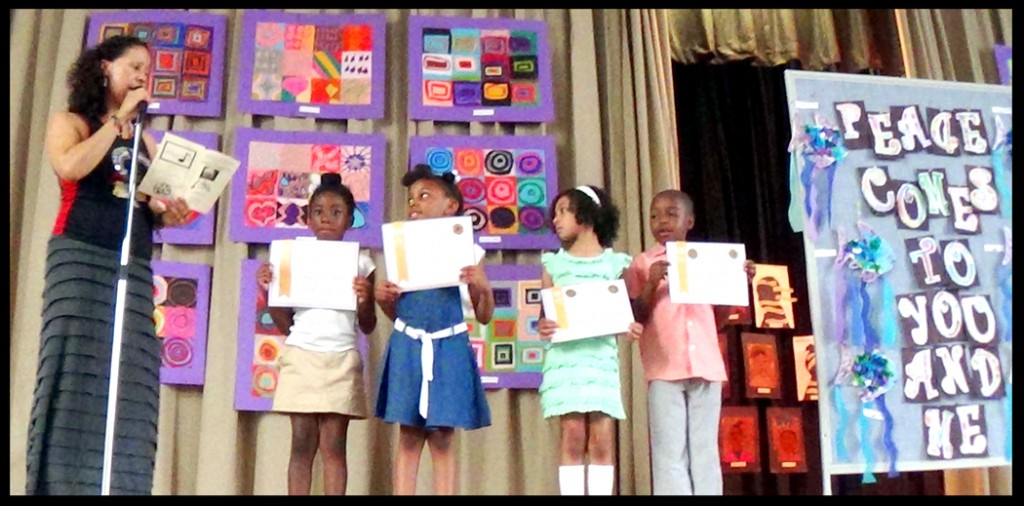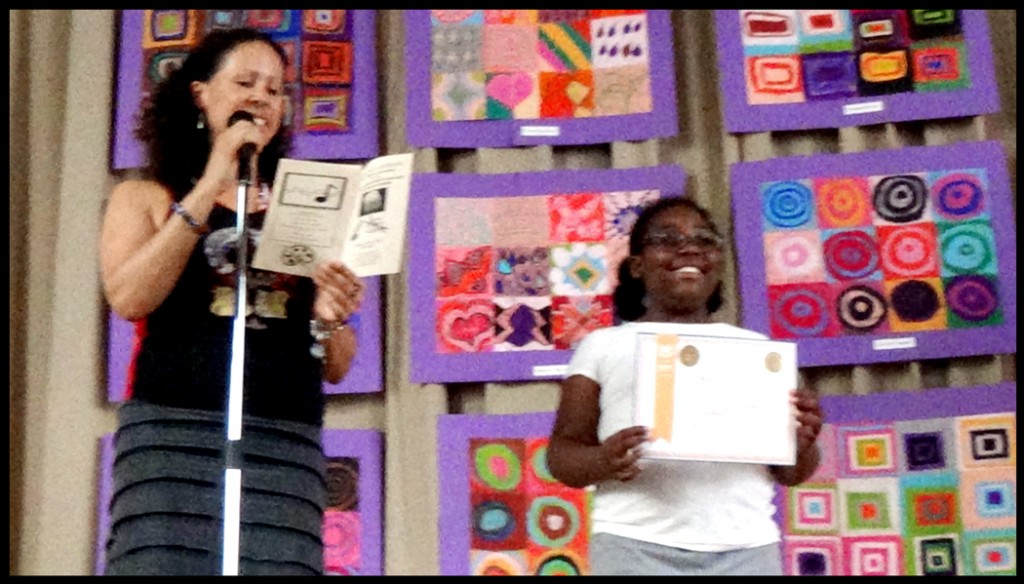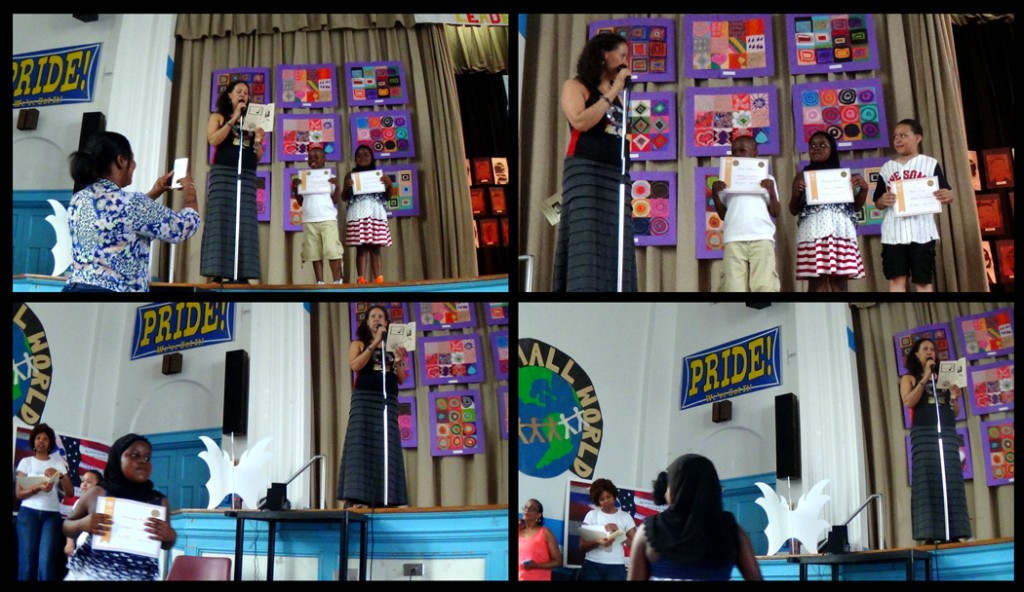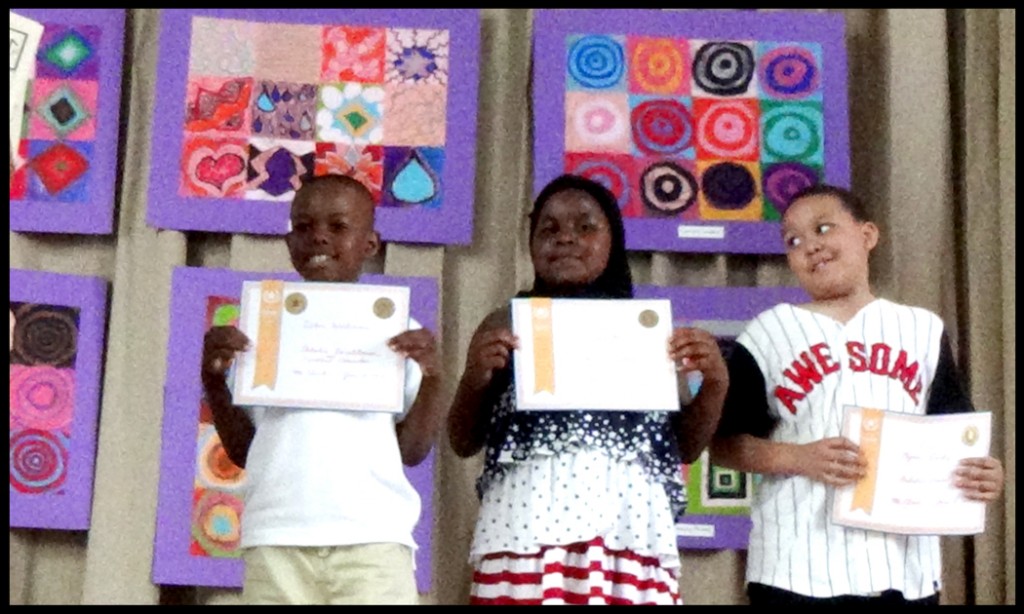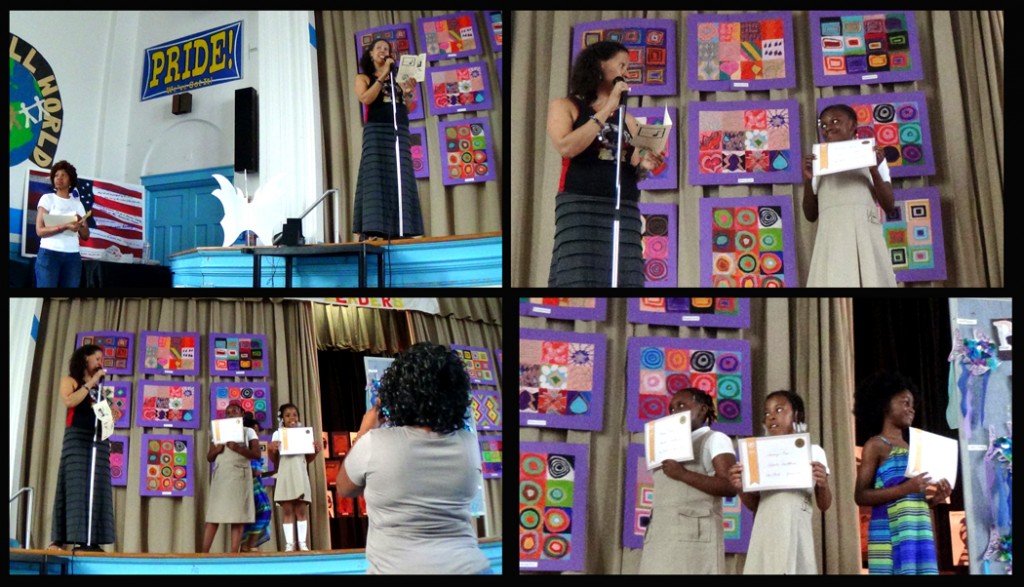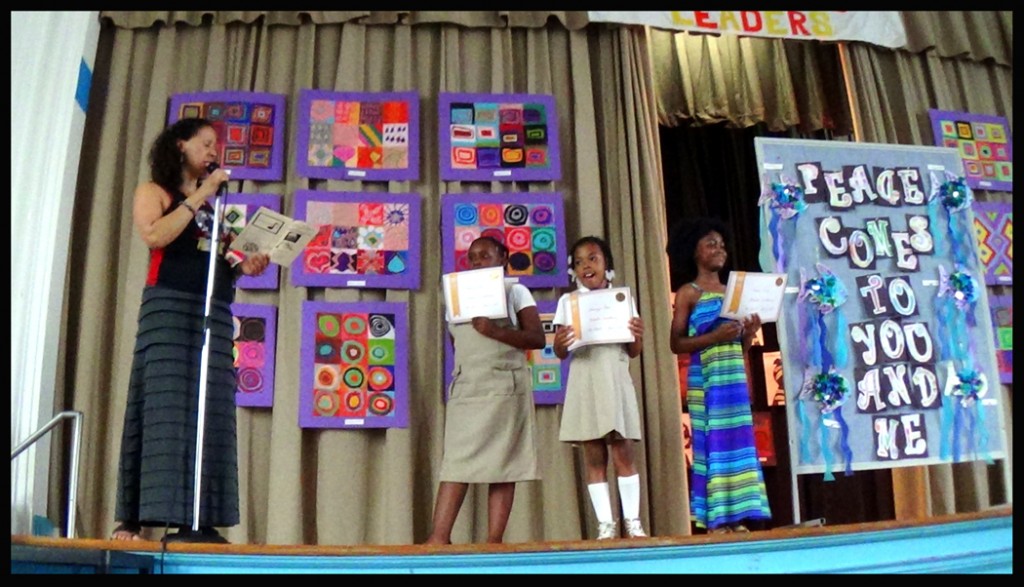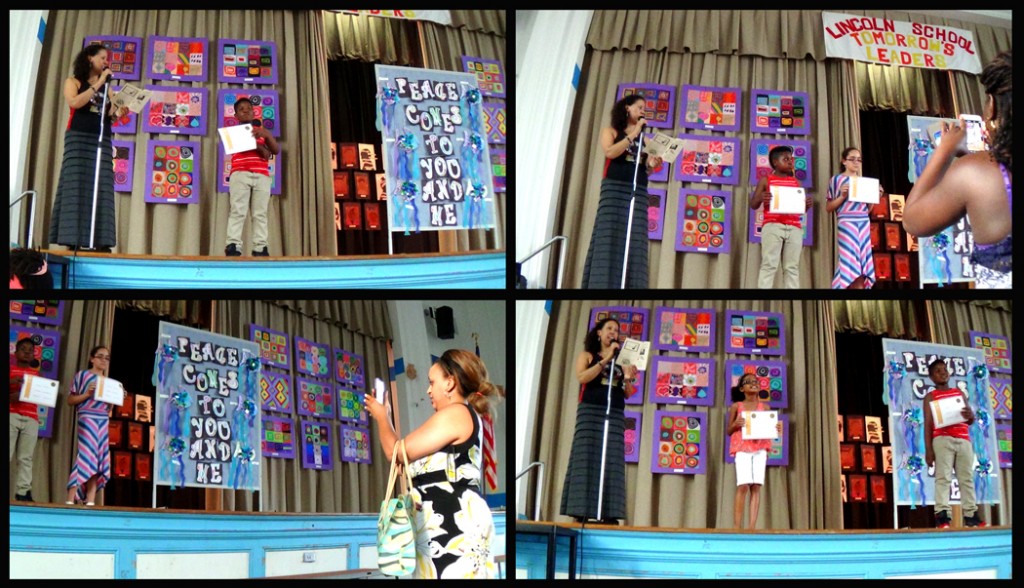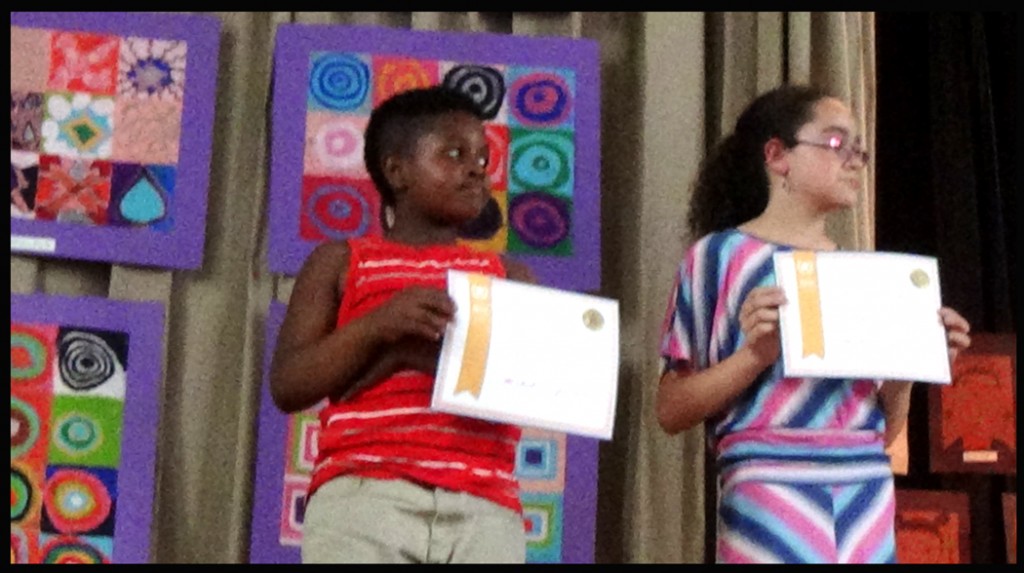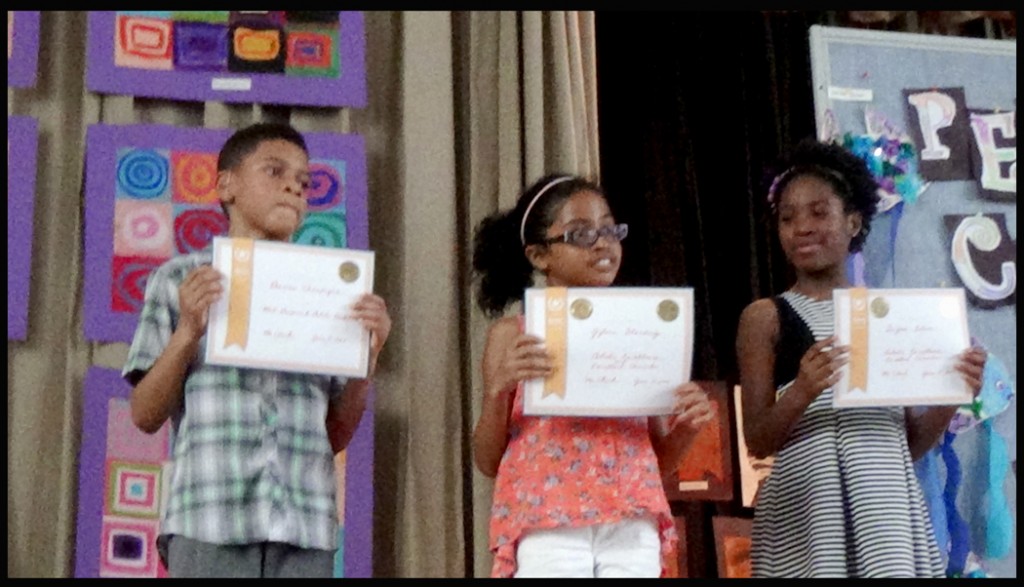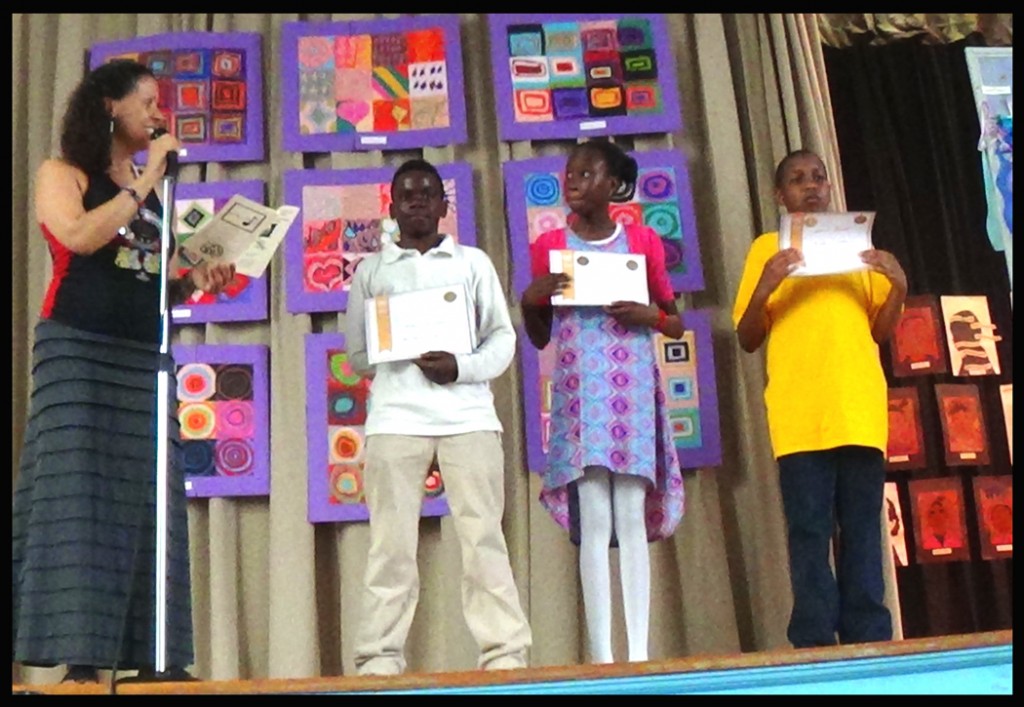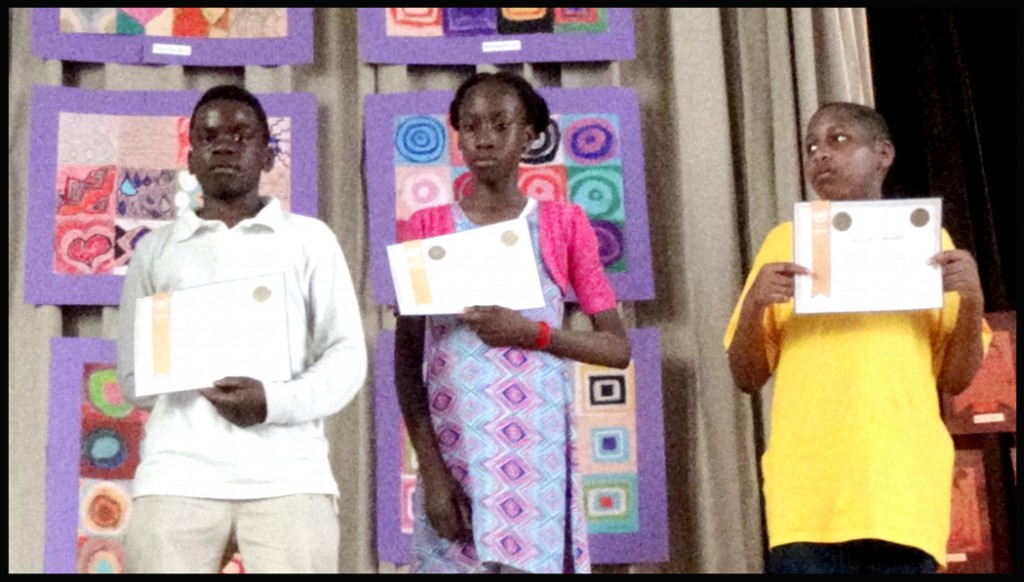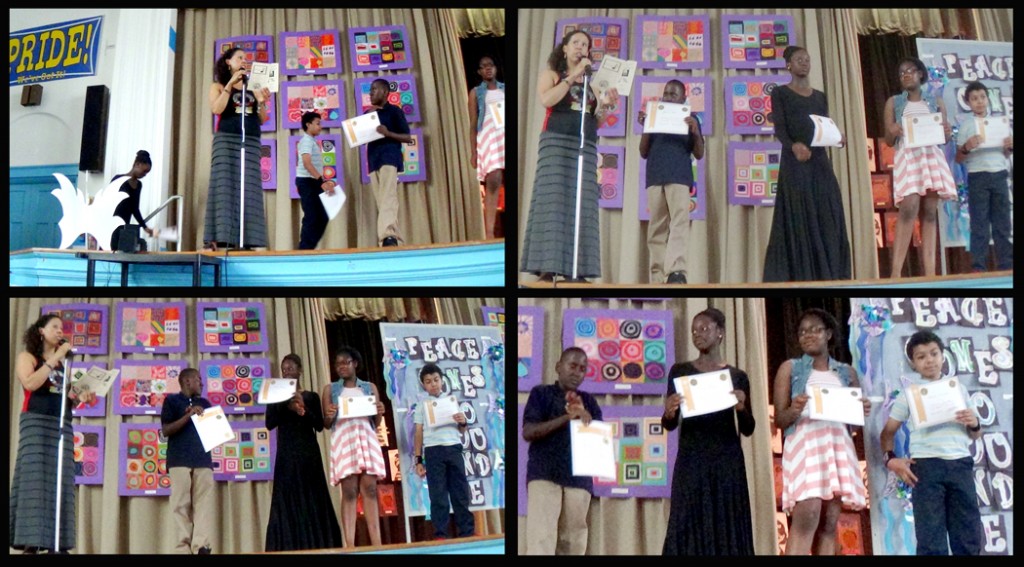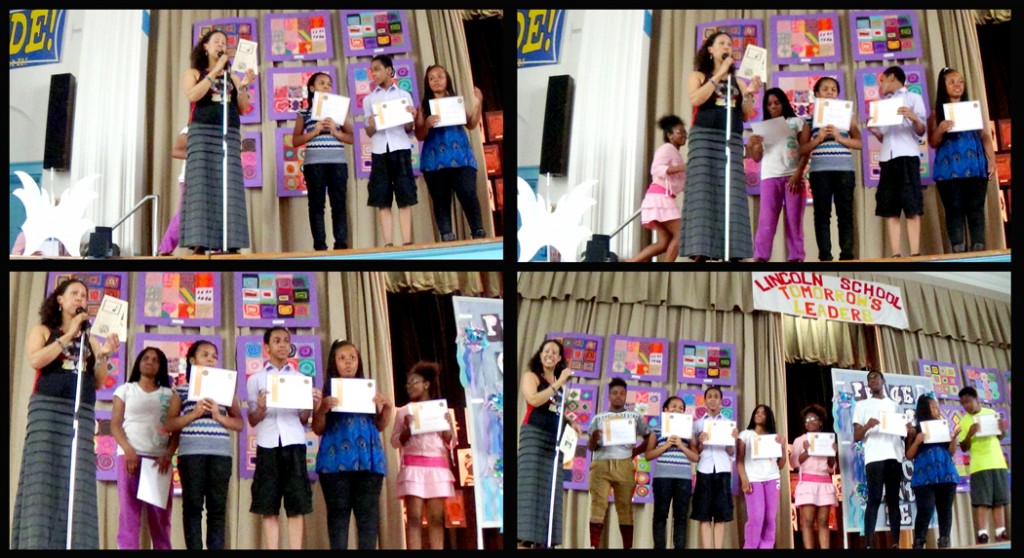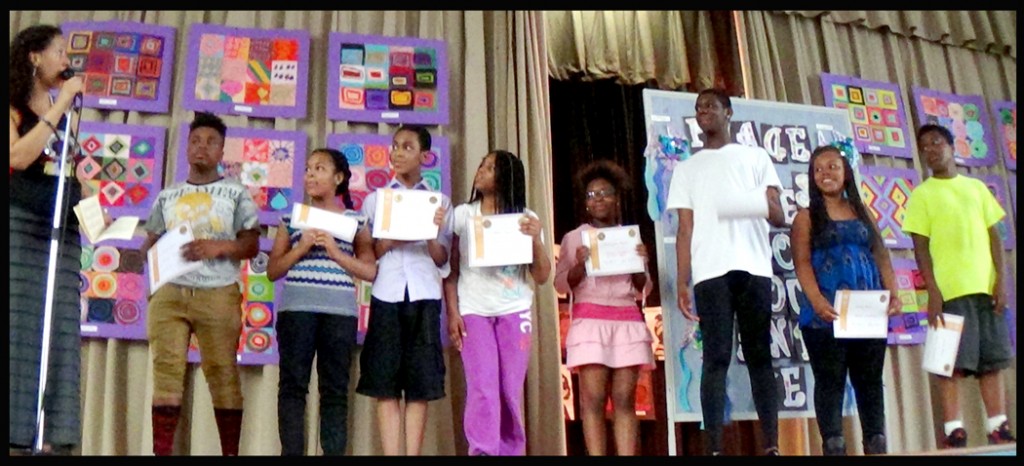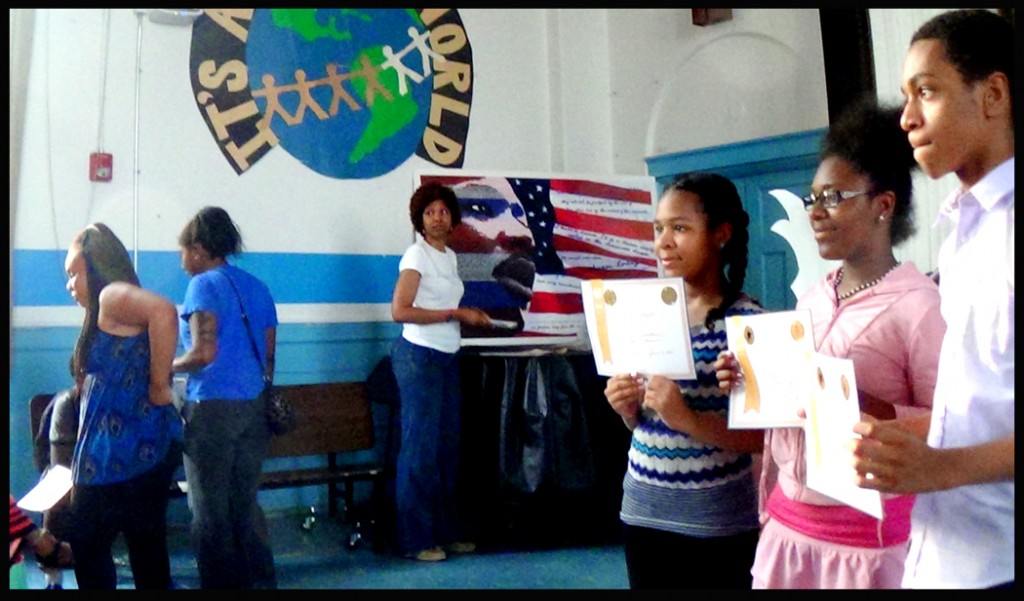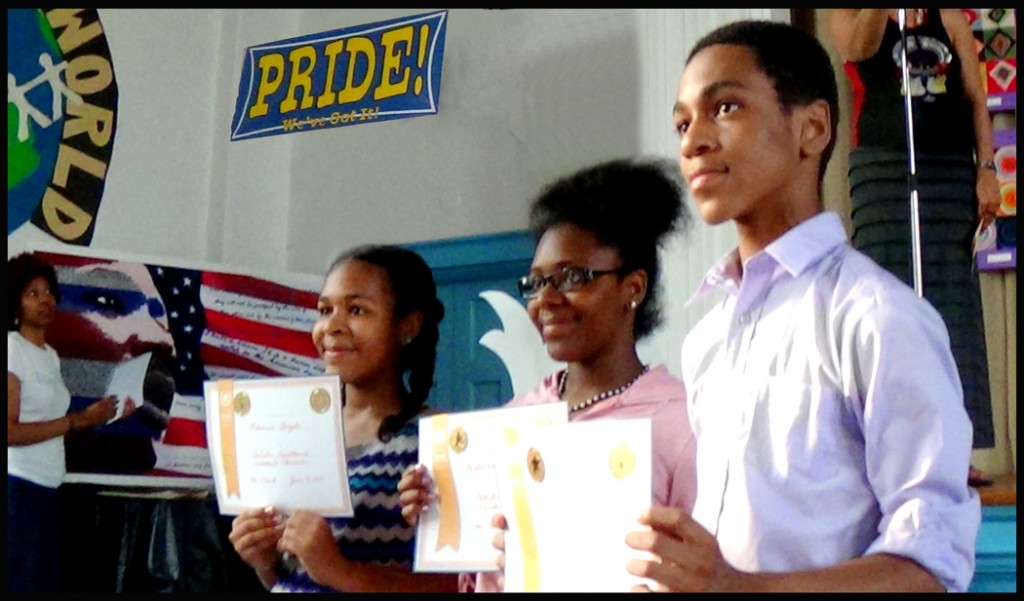 In the background of the students is one of my artworks of Dr. Martin Luther King Jr., and his "I Have a Dream" speech.  The word PRIDE is displayed above their heads so that both ideas will help to guide them to progress and function well in their lives.