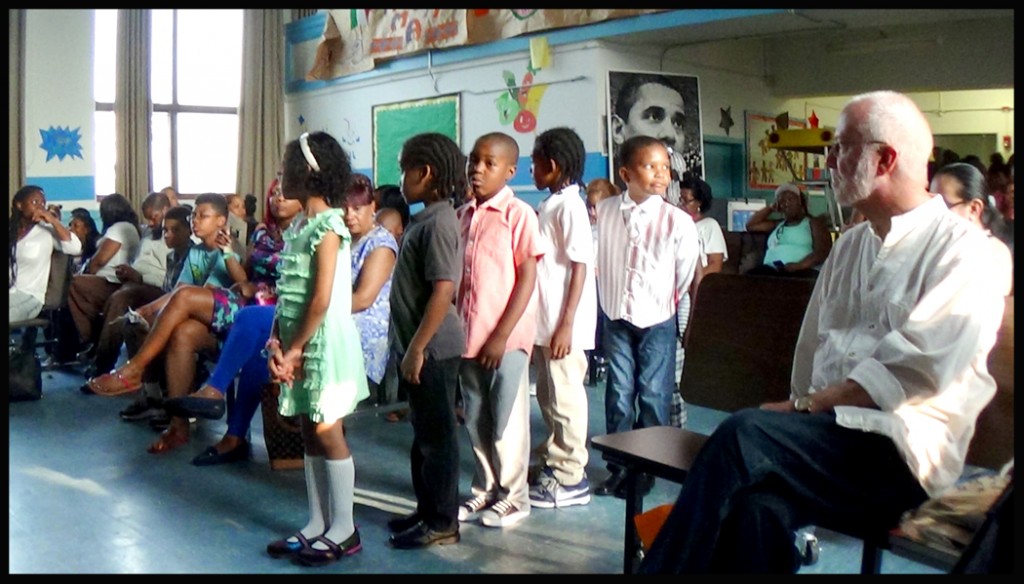 Student's line up for the Spring Concert 2015 organized by Ms. C. Wade, music teacher.
Lincoln School
The Annual Spring Concert and Student Art Exhibition
Part 4
Newark, New Jersey
On Thursday, June 11, 2015
This is my first finished artwork after comments were written on "What does Peace mean to you?" by students at Lincoln School.  Ms. Karma Cloud is the first person to take my Peace poster to work with students in her art classes in 2010.  The school and Ms. Cloud also have a Peace Parade around the neighborhood and school every year during the month of September.  I appreciate the school and Ms. Cloud introducing students to learn and be more conscious about peace.  The children will grow up to be peaceful people and eventually will pass on the peace attitude and concept to others.  Hence we will create a more peaceful society than at present.
 Ing-On Vibulbhan-Watts, Monday, August 31, 2015