Photograph by Ing-On Vibulbhan-Watts
I went to Thailand to visit my family for two months, from July and August 2017.  I did not visit home since 2006.  I was glad to see my family.  I enjoyed seeing all new development in Bangkok and loved eating authentic Thai food, especially Thai fruits.
I had a chance to visit my home town, Lopburi, where I was raised when I was young, before we moved to Bangkok.  I traveled to Ayutthaya to see the ruins of temples that were burned by Burmese soldiers, when the Burmese wanted to take over Thailand, The Burmese–Siamese War (1765–1767).  Ayutthaya was one of the former capitals of Thailand before moved to, Thonburi and then Bangkok.  I also traveled to, Chiang Mai, located in the Northern part of Thailand.  Chiang Mai is the second largest and second most popular city of Thailand.
John, my husband came to Thailand in August.  He joined me traveling to different part of Thailand.  I had a good time taking videos and photographs wherever I traveled around Bangkok and other part of Thailand.  I hope the viewers of my website will enjoy the photographs that I present in these projects.
Ing-On Vibulbhan-Watts, Thursday, October 26, 2017
A Worshiper and the Thai Classical dancers perform for Pra Phrom (The four-faced Brahma God) at the Erawan Shrine, Bangkok, Thai land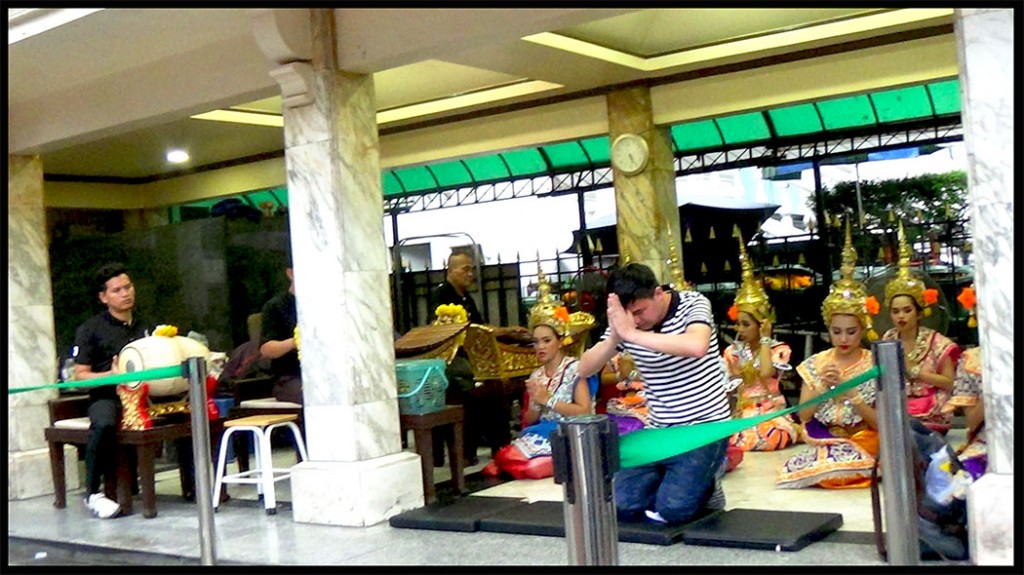 Culture of Thailand
Thailand's culture has evolved greatly over time, from the country's pre-globalization time in Sukhothai era, to its more contemporary Ayutthaya era, which absorbs influences from all over Asia. Strong Indian, Chinese and other Southeast Asian influences are still evident in traditional Thai culture up until the modern Rattanakosin era.[1] Buddhism and Animism also play a significant role in shaping the culture.
For more information please visit the following link:
https://en.wikipedia.org/wiki/Culture_of_Thailand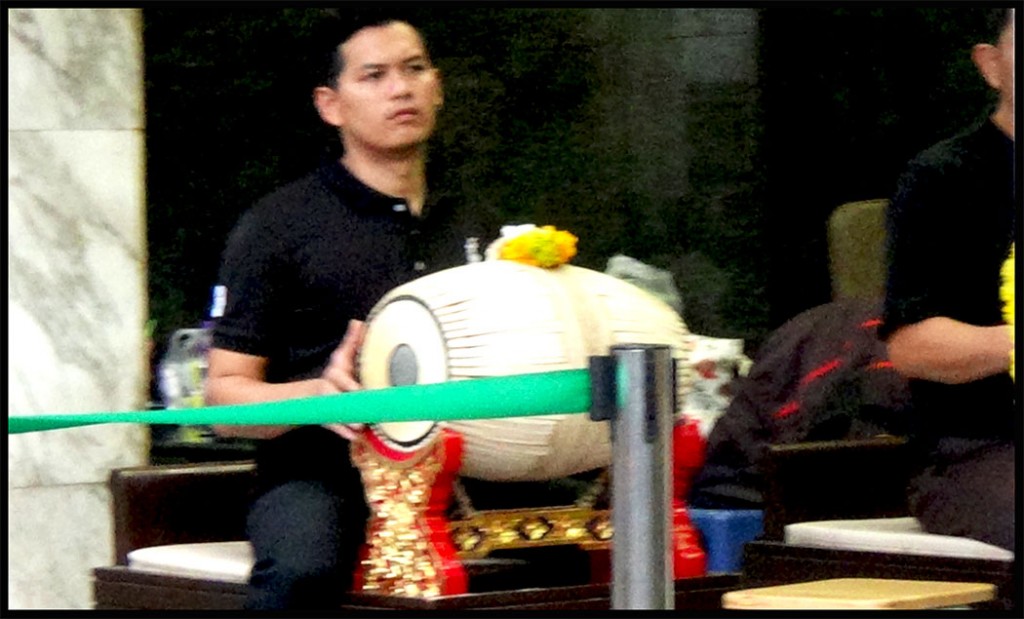 Muay Thai (Thai: ??????, RTGS: Muai Thai,  [muaj t?aj], lit. "Thai boxing") is a native form of kickboxing and Thailand's signature sport. It incorporates kicks, punches, knees and elbow strikes in a ring with gloves similar to those used in Western boxing and this has led to Thailand gaining medals at the Olympic Games in boxing."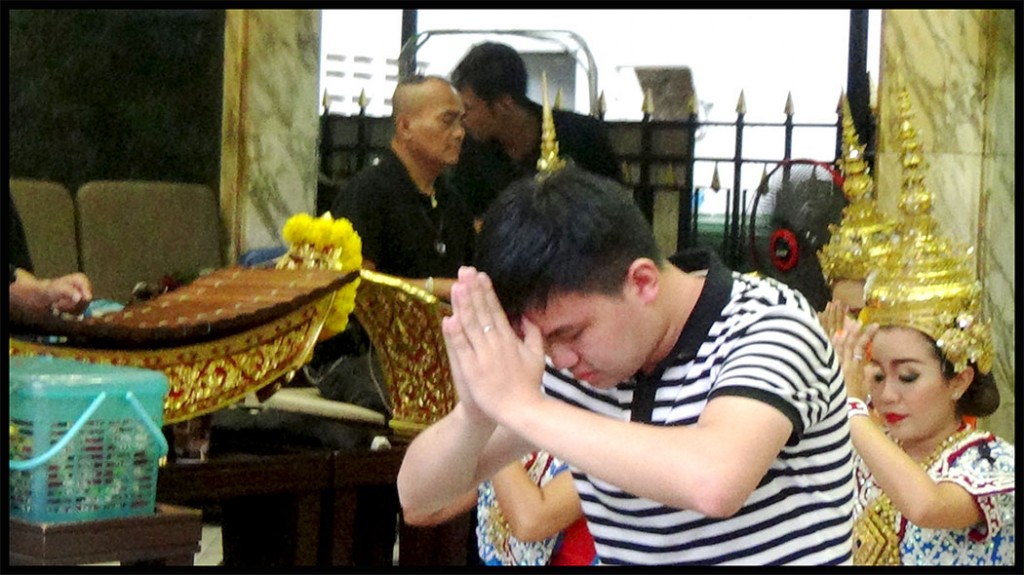 "Sport in Thailand:
Association football has overtaken muay Thai as the most widely followed sport in contemporary Thai society. Thailand national football team has played the AFC Asian Cup six times and reached the semifinals in 1972. The country has hosted the Asian Cup twice, in 1972 and in 2007. The 2007 edition was co-hosted together with Indonesia, Malaysia and Vietnam. It is not uncommon to see Thais cheering their favourite English Premier League teams on television and walking around in replica kit. Another widely enjoyed pastime, and once a competitive sport, is kite flying."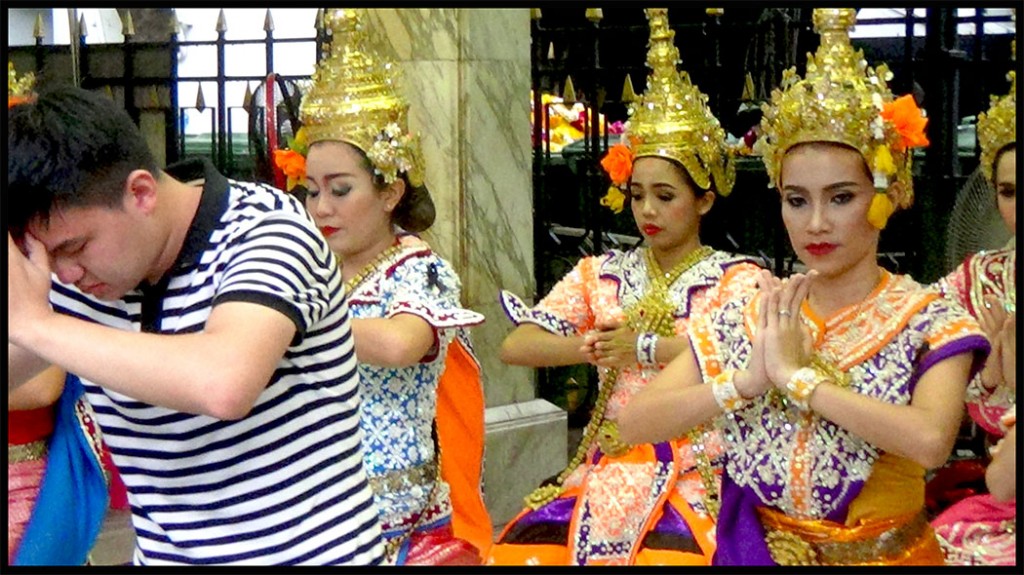 "Sport in Thailand:
Takraw (Thai: ??????) is a sport native to Thailand, in which the players hit a rattan ball and are only allowed to use their feet, knees, chest, and head to touch the ball. Sepak takraw is a form of this sport which is similar to volleyball. The players must volley a ball over a net and force it to hit the ground on the opponent's side. It is also a popular sport in other countries in Southeast Asia. A rather similar game but played only with the feet is Buka ball."
For more information please visit the following link:
https://en.wikipedia.org/wiki/Culture_of_Thailand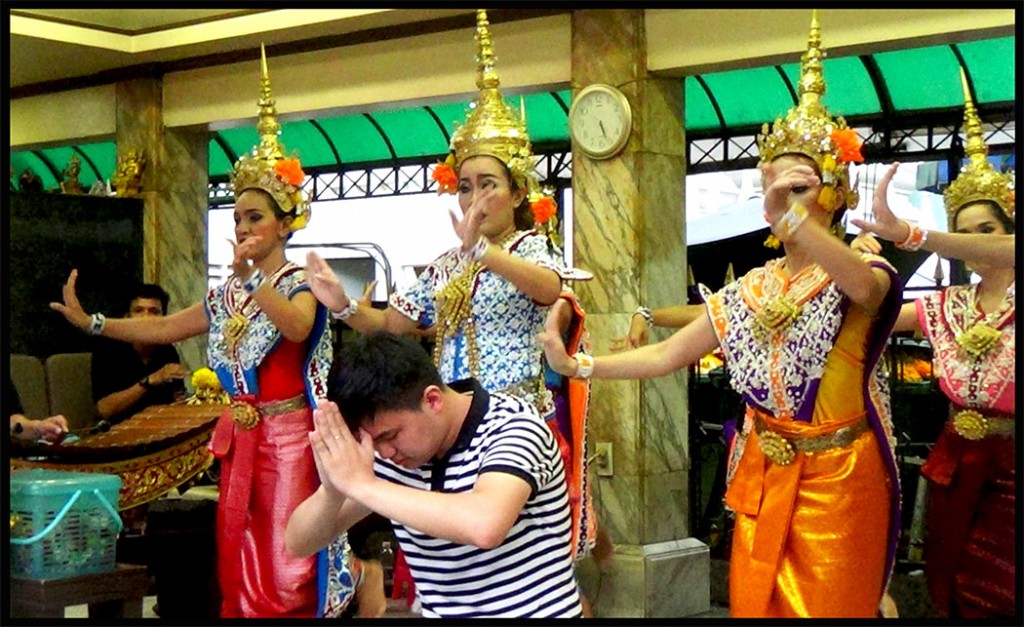 "Architecture:
Phra Maha Chedi Si Ratchakan at Wat Pho, Bangkok.
Main articles: Architecture of Thailand, Thai temple art and architecture, and Traditional Thai house
The Major part of the country's cultural legacy and reflects both the challenges of living in Thailand's sometimes extreme climate as well as, historically, the importance of architecture to the Thai people's sense of community and religious beliefs. Influenced by the architectural traditions of many of Thailand's neighbors, it has also developed significant regional variation within its vernacular and religious buildings."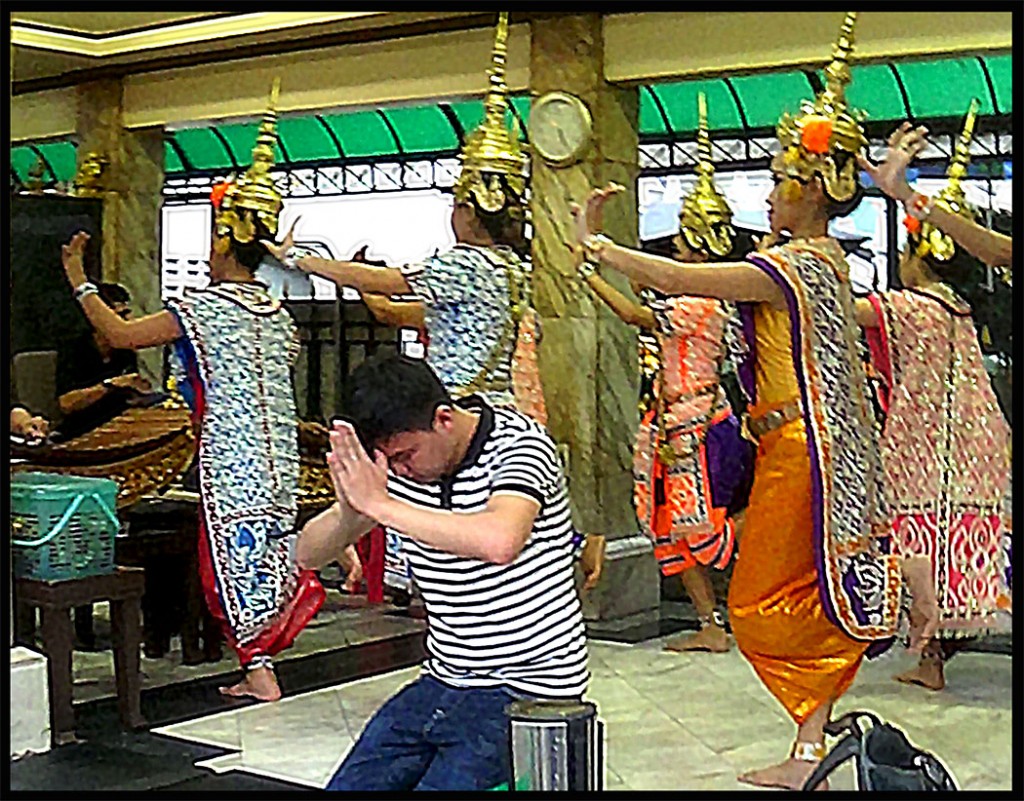 "Architecture:
Buddhist temples in Thailand are known as "wats", from the P??i v??a, meaning an enclosure. A temple has an enclosing wall that divides it from the secular world. Wat architecture has seen many changes in Thailand in the course of history. Although there are many differences in layout and style, they all adhere to the same principles."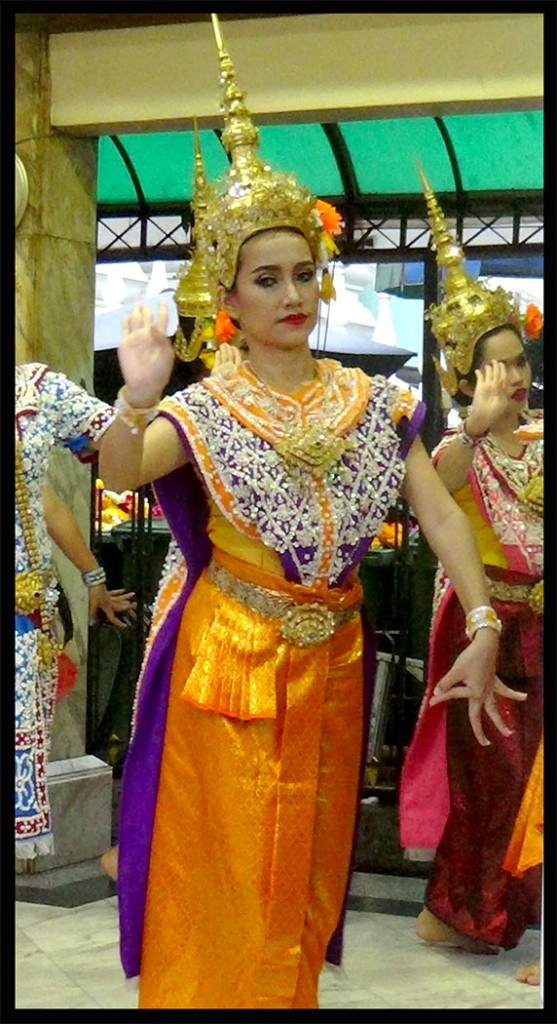 "Architecture:
As the phrase "Thai stilt house" suggests, one universal aspect of Thailand's traditional architecture is the elevation of its buildings on stilts, most commonly to around head height. The area beneath the house is used for storage, crafts, lounging in the daytime, and sometimes for livestock. The houses were raised due to heavy flooding during certain parts of the year, and in more ancient times, predators. Thai building and living habits are often based on superstitious and religious beliefs. Many other considerations such as locally available materials, climate, and agriculture have a lot to do with the style."
For more information please visit the following link:
https://en.wikipedia.org/wiki/Culture_of_Thailand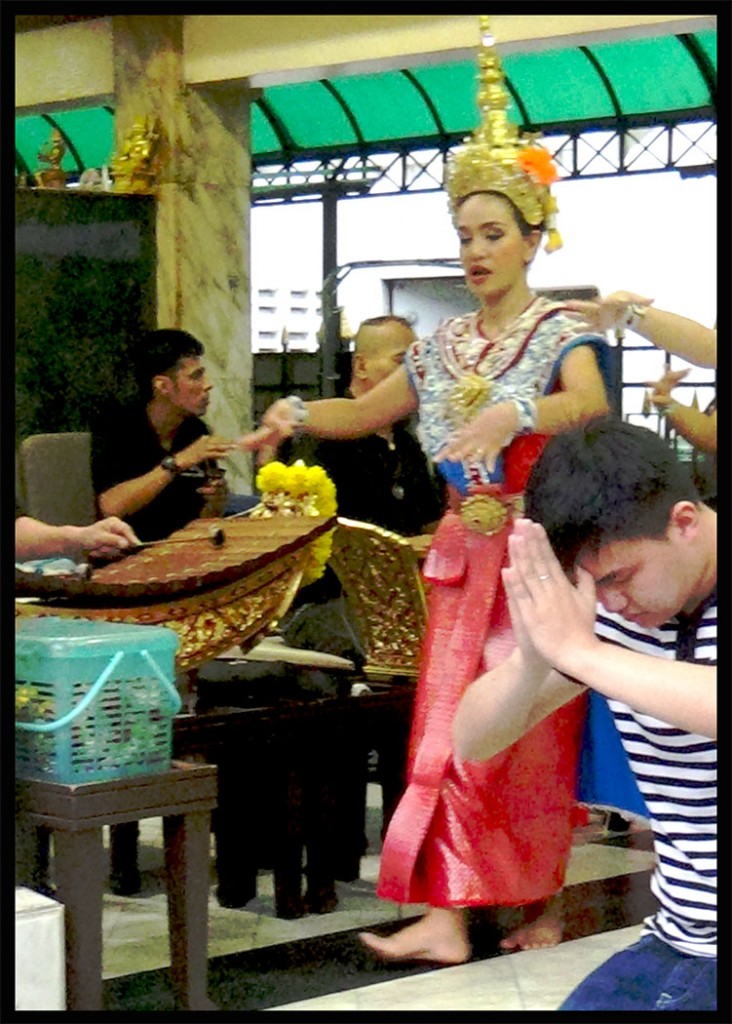 "Traditional games of Thailand:
"Kratai kha deow" or "one-legged rabbit" is a type of catch game. The catcher will call the rabbit, and the rabbit must stand on one leg and jump or tiptoe to catch the other players and switch to rabbit instead. This game will exercise your legs and practice balancing on one leg. The number of players are divided into two teams, or may not have a team at all. Normally, there are two or more players. At the first time, the player will select the rabbit or team by "rock-paper-scissors". The loser would have to be a rabbit.
In the case of solo player, the rabbit must stand on one leg, then jump to chase and touch any part of the body of other children who have run away. Everyone must stay within the designated area. A player who runs out of space loses the game and must be switched to rabbit, but if the rabbit is exhausted and cannot stand on one leg, it was that defeated and must be punished.
In team play, the rules are similar to the solo player, but the rabbit team will send a representative to catch the other team to all the people. Those arrested will have to wait outside until the rabbit team can catch all of the rival teams. Rabbit team can switch to teammates to catch on until they are exhausted, and if the all of the members in rabbit team are exhausted and cannot stand on one leg, the rabbit team lose the game and must be punished too."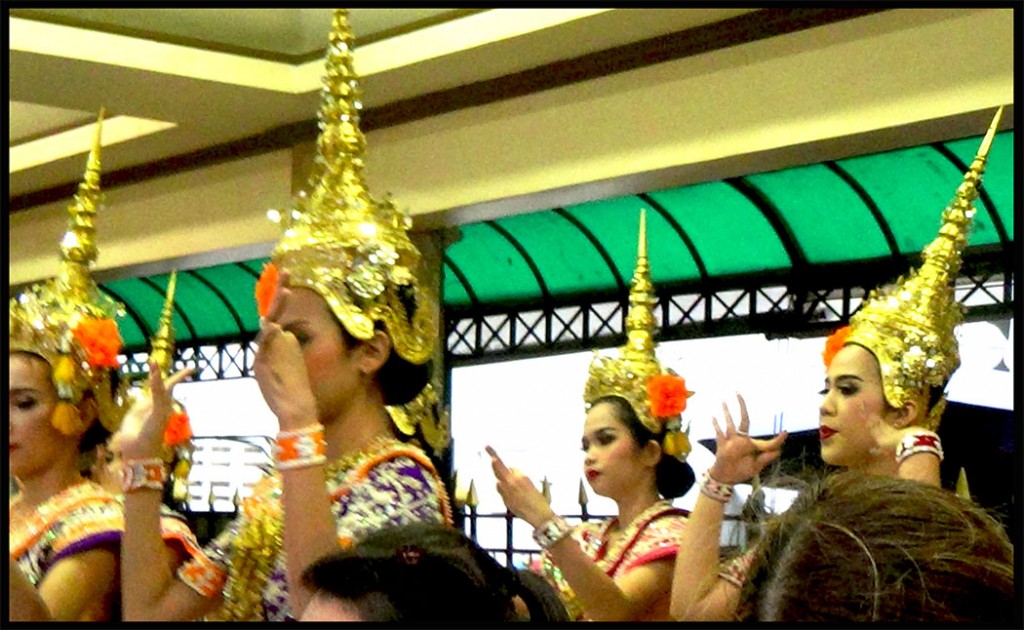 "Traditional games of Thailand:
Banana stalk hobby horse riding
Banana stalk hobby horse riding or "khee ma khan kluay" in Thai is a traditional game of Thailand that Thai kids frequently played in the past. They use a banana stalk to make the parts of a horse such as head, ear, and horsetail. The materials for making a banana rib hobby horse are banana stalk, knife, small bamboo pin, and string. First, find a banana stalk around 1.5 m long. Cut it in the form of the head, neck, and ears, then use a small bamboo pin to connect the ear to the head of a horse. The remaining part of the banana stalk becomes a horsetail. Attach a string between the head and the tail of this banana stalk horse and place on the shoulder of the rider.
Kids sit on the horse and pretend they are riding a real horse, shouting "hee hee" or "yee haaah", sounds typical of people on horseback. They may race with friends if they have more than two players. The team that runs faster is the winner."
For more information please visit the following link:
https://en.wikipedia.org/wiki/Culture_of_Thailand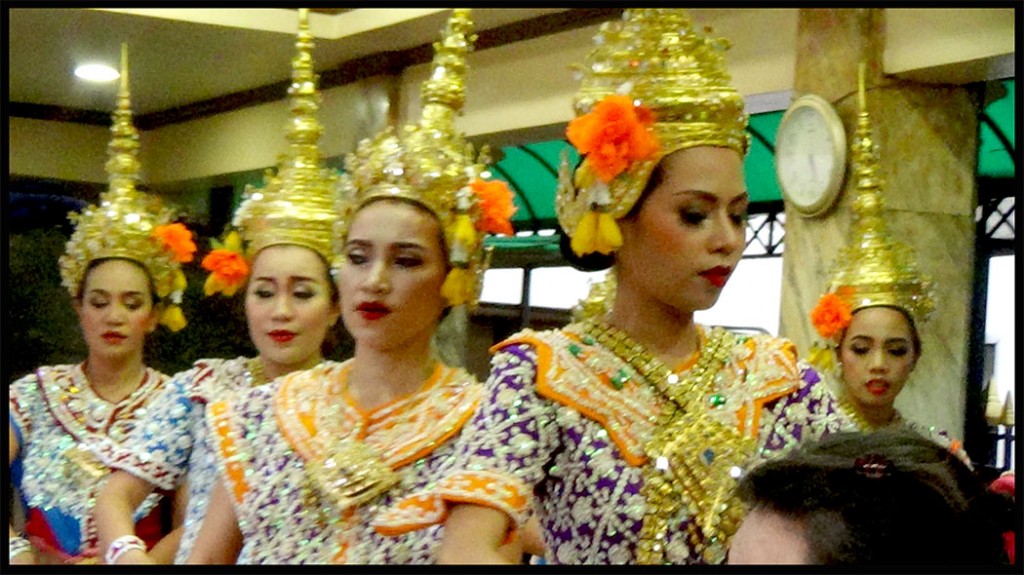 Important holidays in Thai culture include Thai New Year, or Songkran,[16] which is officially observed from 13–15 April each year. Falling at the end of the dry season and during the hot season in Thailand, the celebrations notoriously feature boisterous water throwing. The water throwing stemmed from washing Buddha images and lightly sprinkling scented water on the hands of elderly people. Small amounts of scented talcum powder were also used in the annual cleansing rite. In recent decades, water fights have been increasingly industrialised with use of hoses, barrels, squirt guns, water-filled surgical tubing, and copious amounts of powder."
Loi Krathong is held on the 12th full moon of the Thai lunar calendar, usually early-November. While not a government-observed holiday, it is nonetheless an auspicious day in Thai culture, in which Thai people "loi", meaning "to float" a "krathong", a small raft traditionally made from elaborately folded banana leaves and including flowers, candles, incense sticks, and small offerings. The act of floating away the candle raft is symbolic of letting go of all one's grudges, anger, and defilements so that one can start life afresh on a better footing."
National Elephant Day or Chang Thai Day is a holiday in Thailand, held on March 13, which celebrates the cultural and historical significance of the elephant in Thailand."
For more information please visit the following link:
https://en.wikipedia.org/wiki/Culture_of_Thailand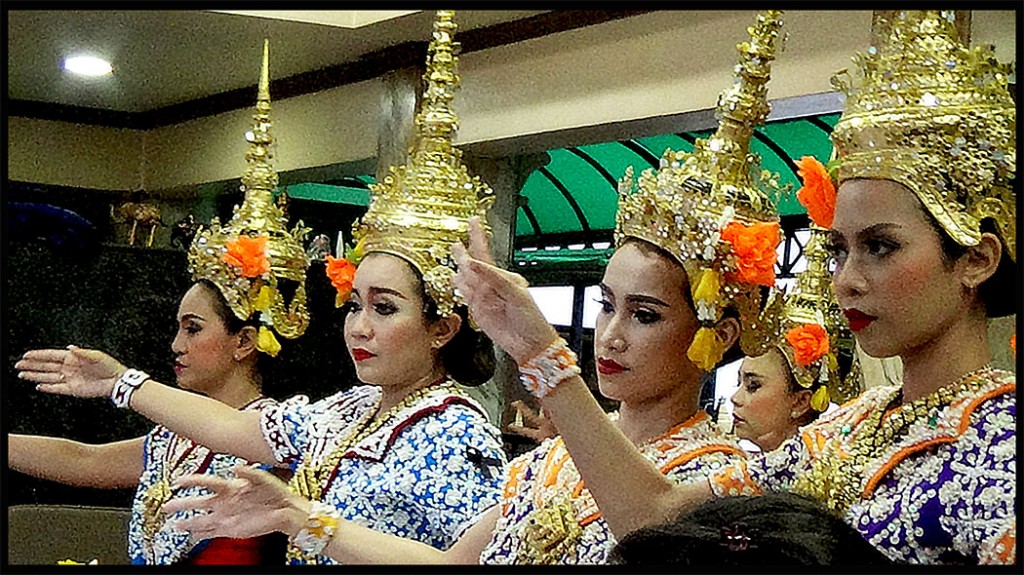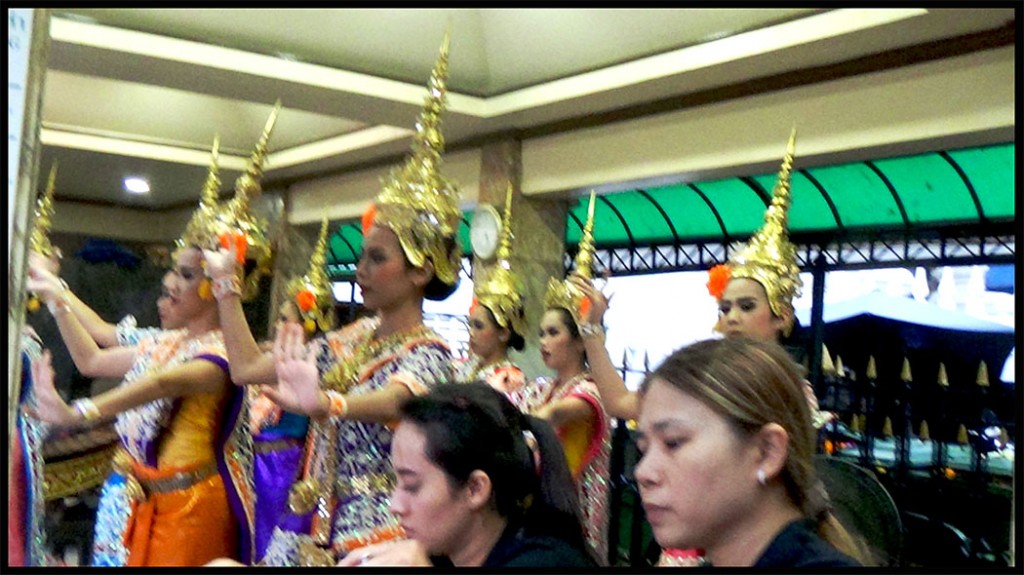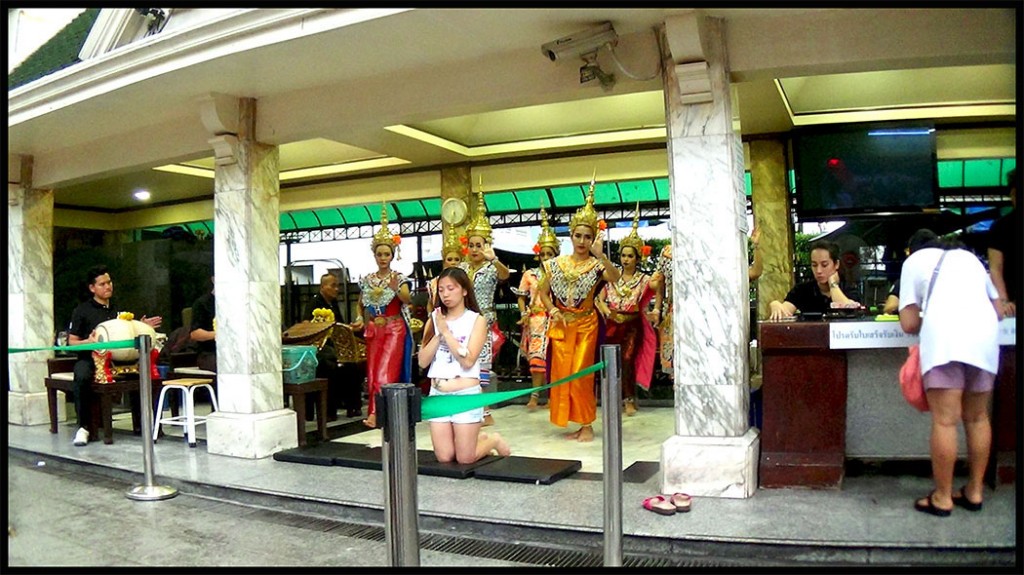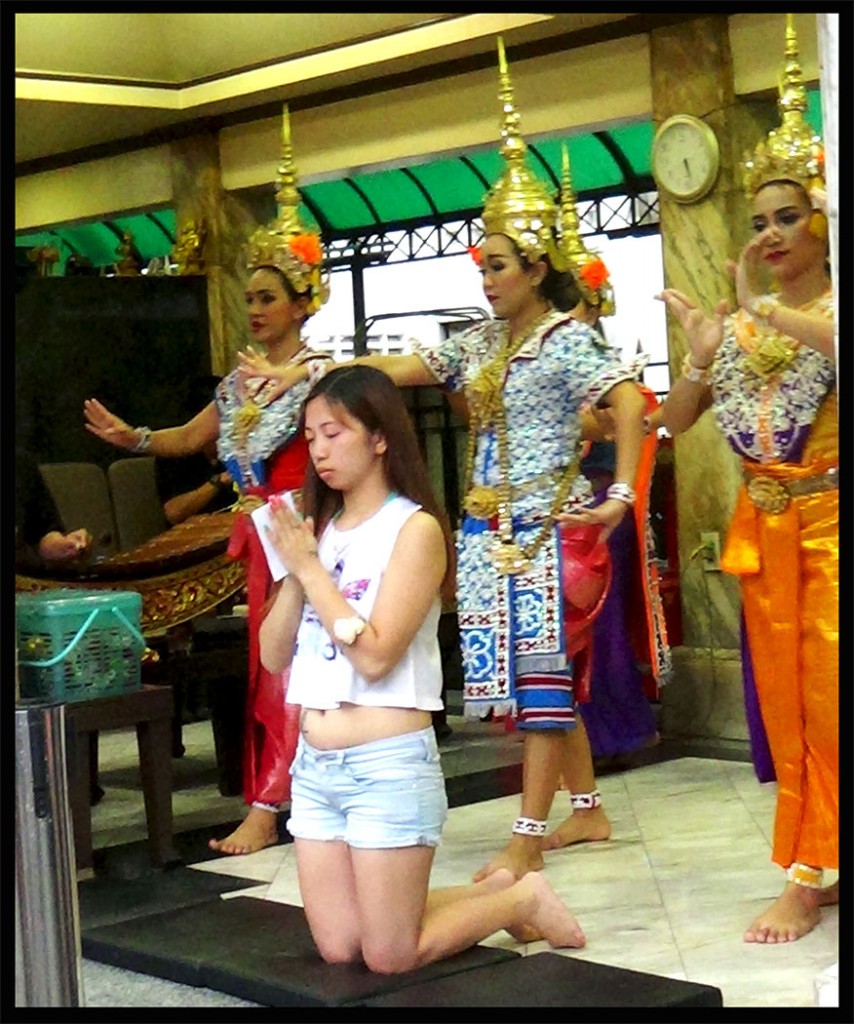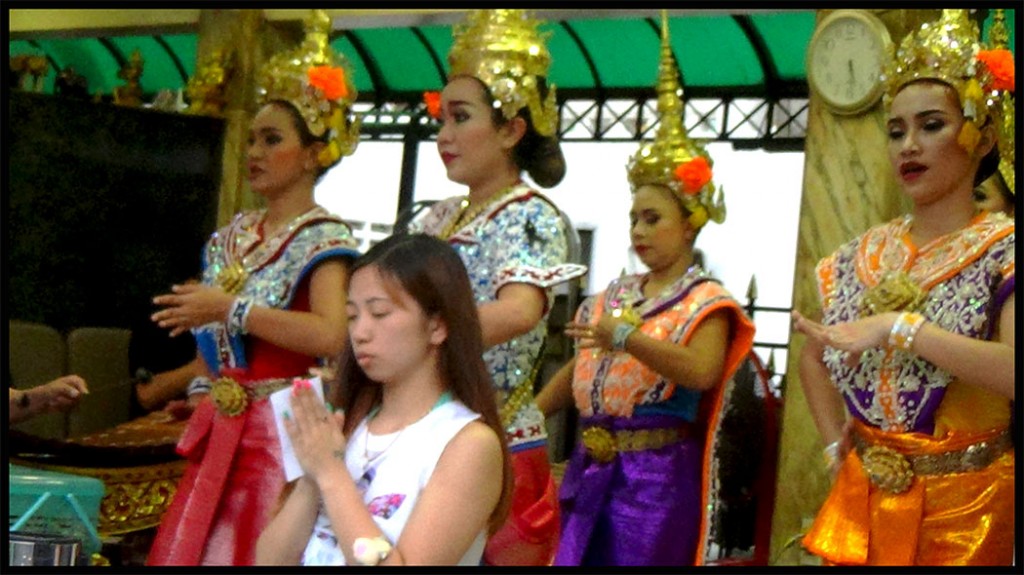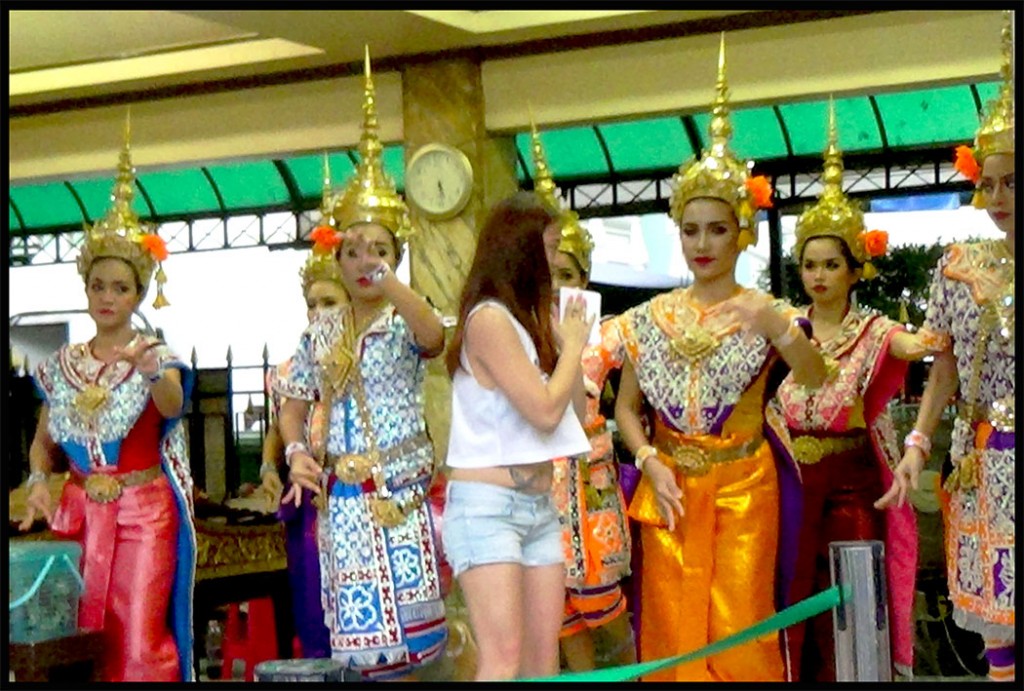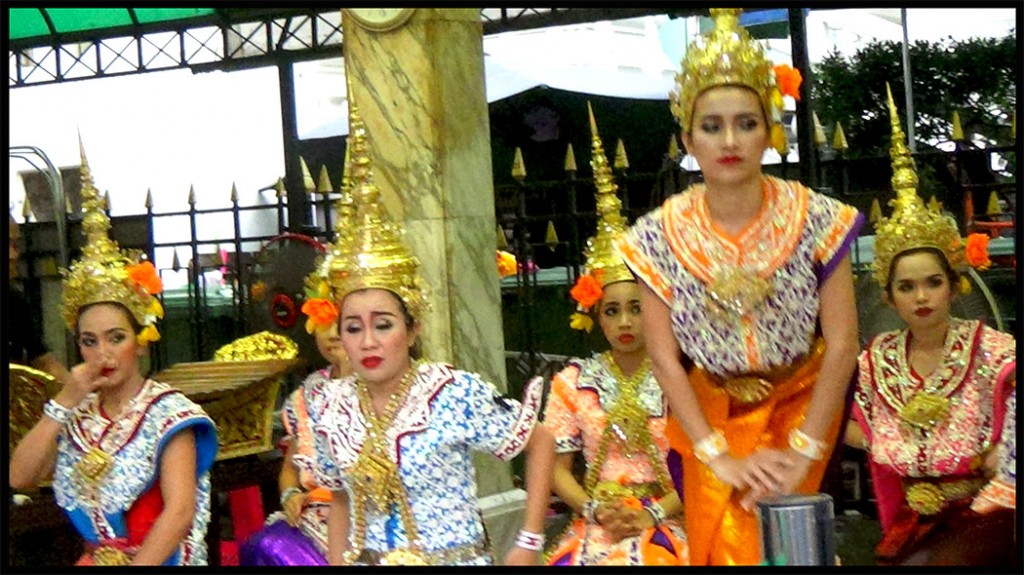 The Thai Classical dancers perform for Pra Phrom (The four-faced Brahma God) at the Erawan Shrine, Bangkok, Thailand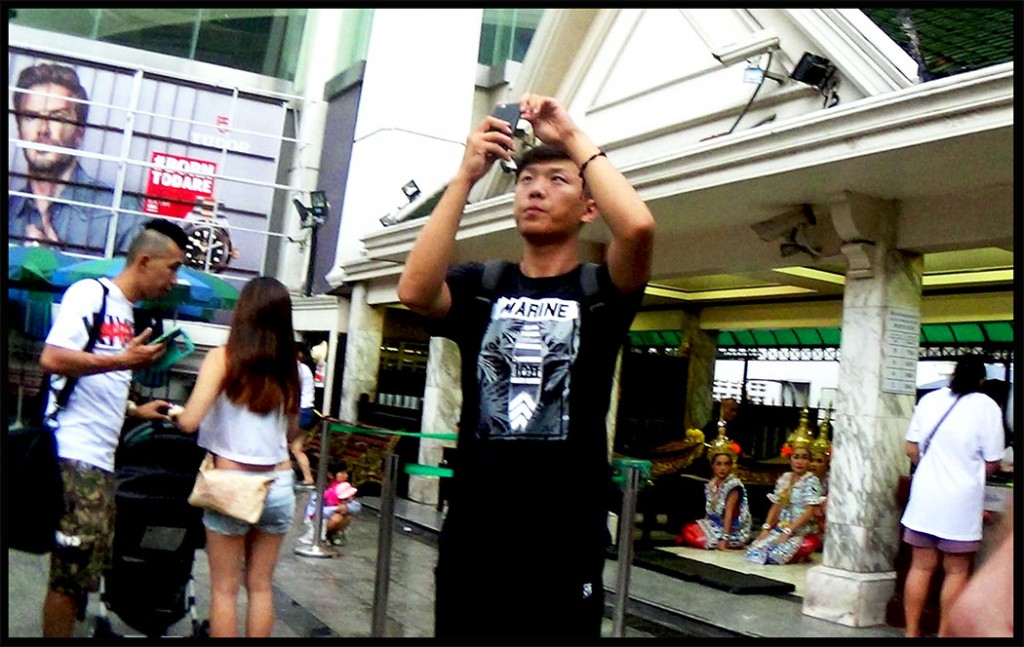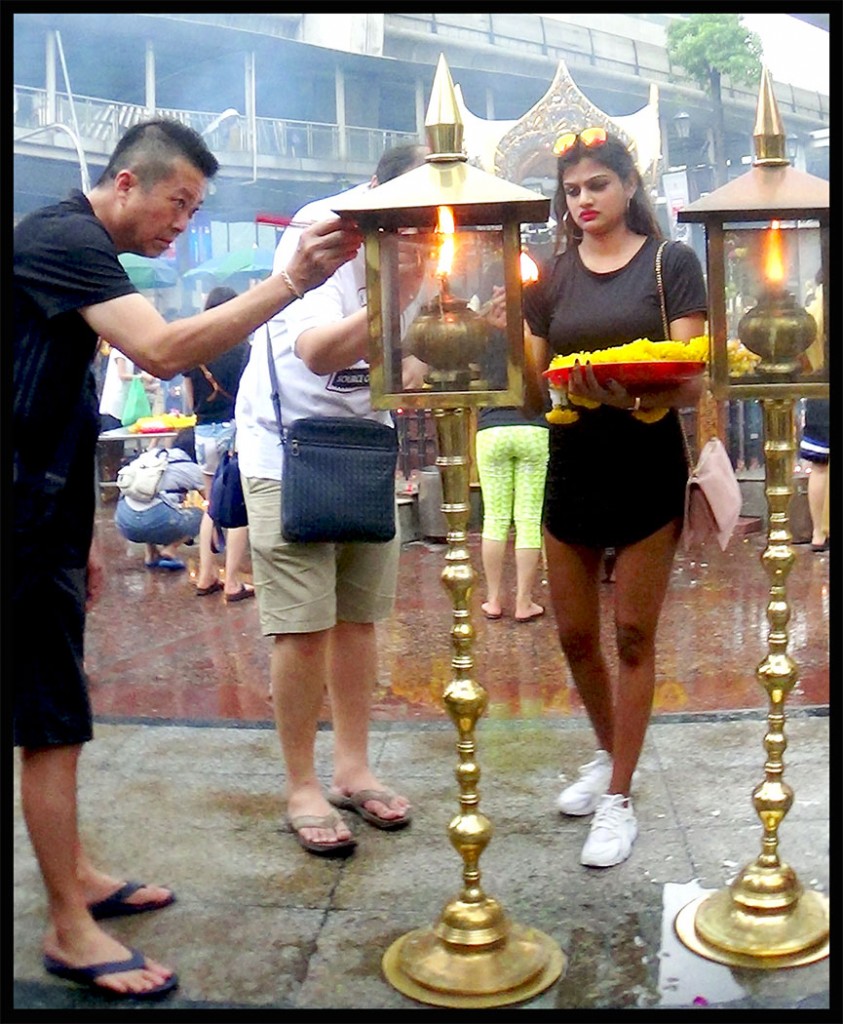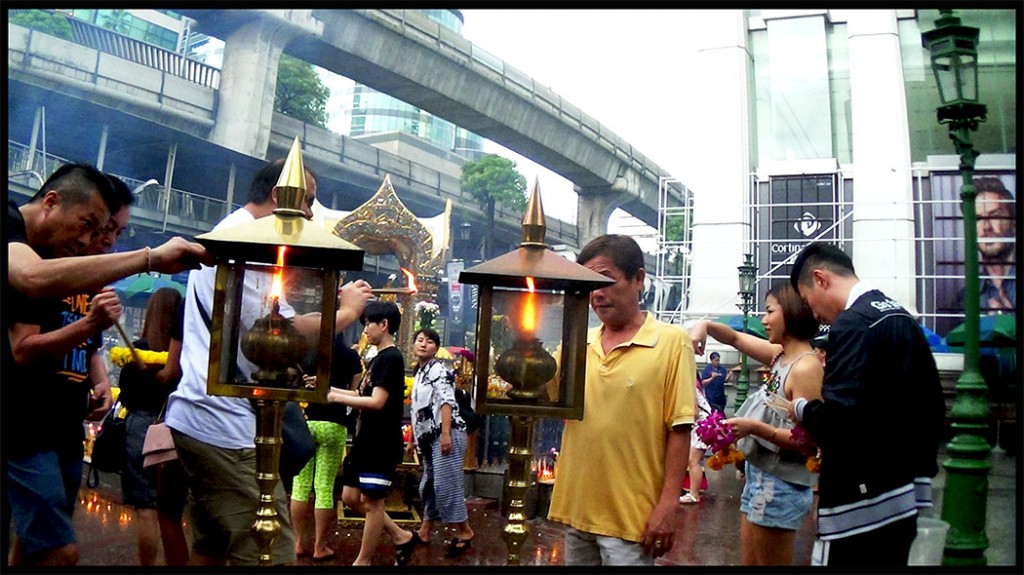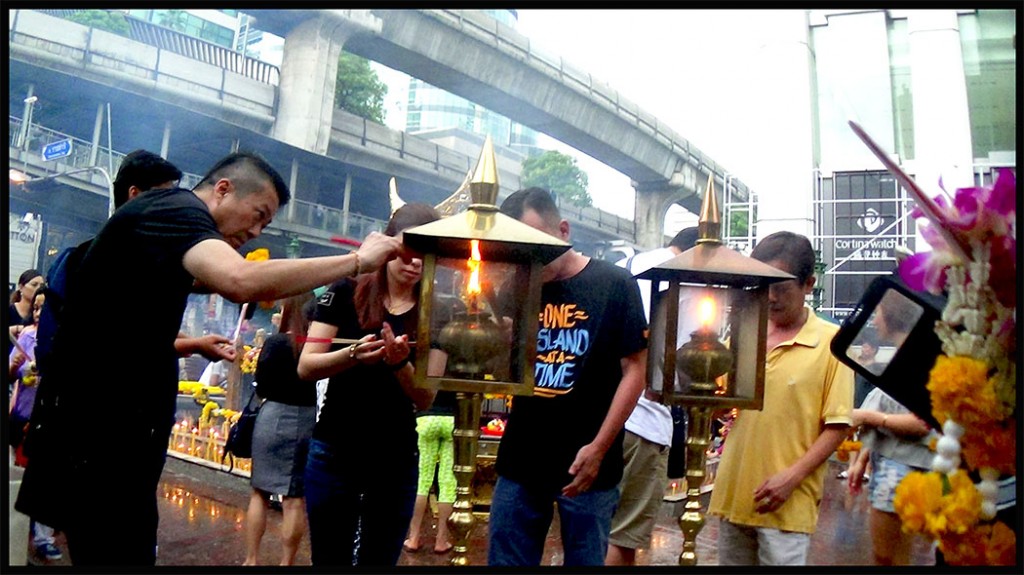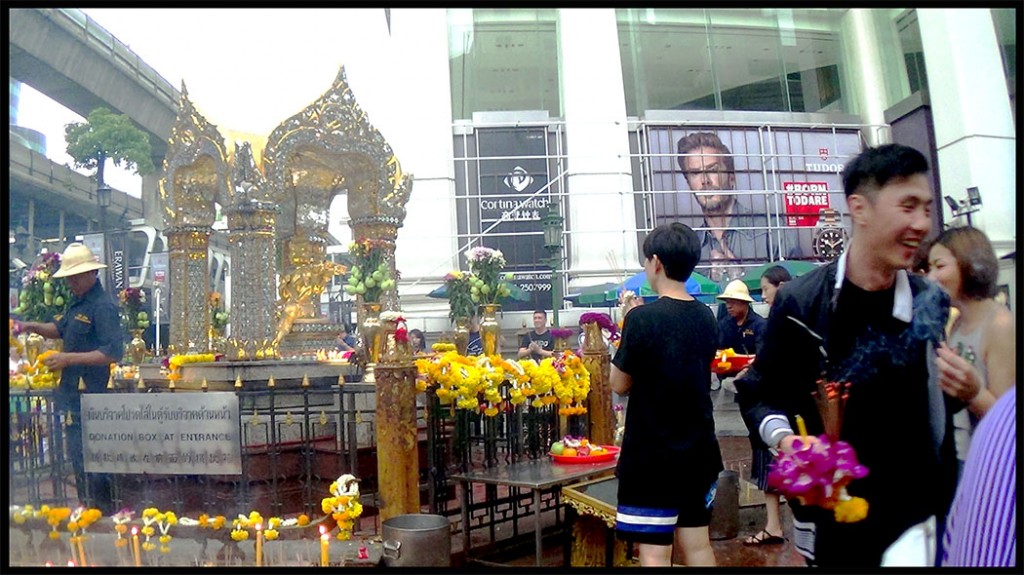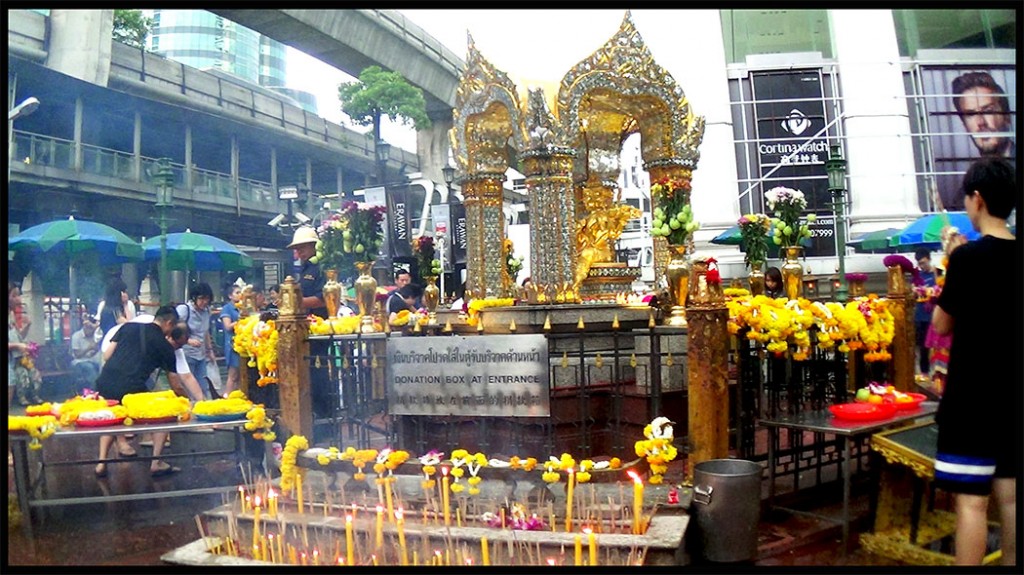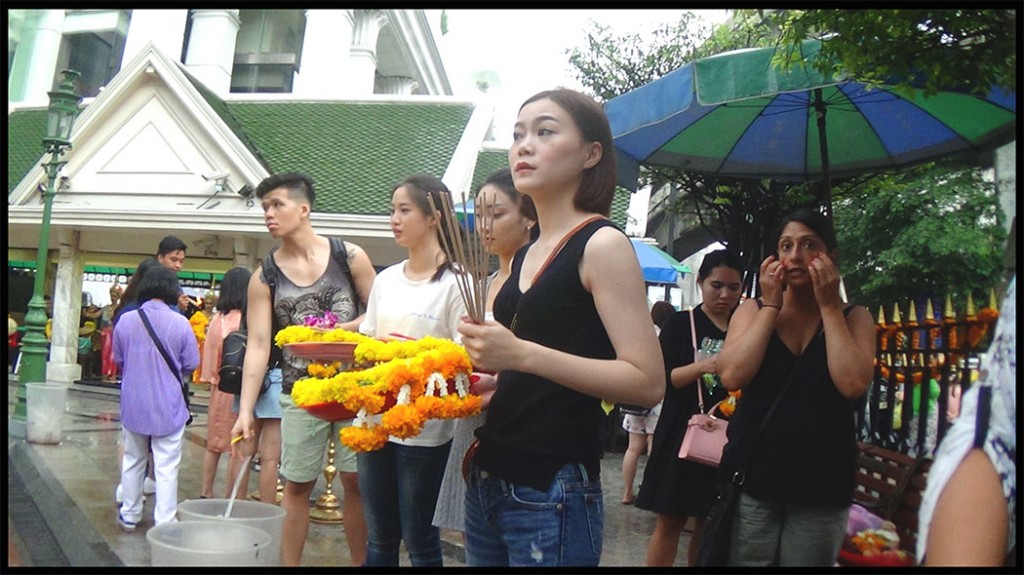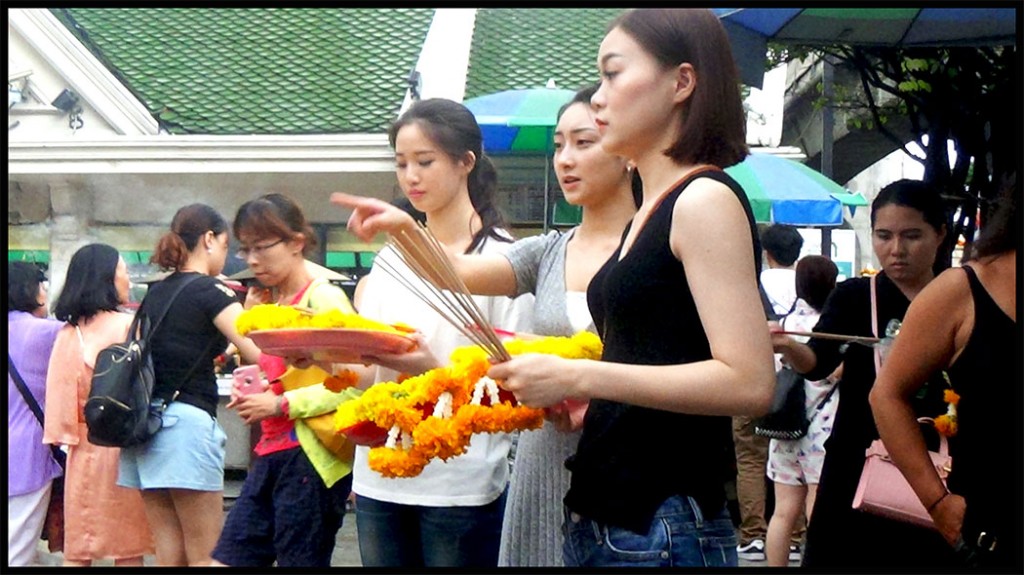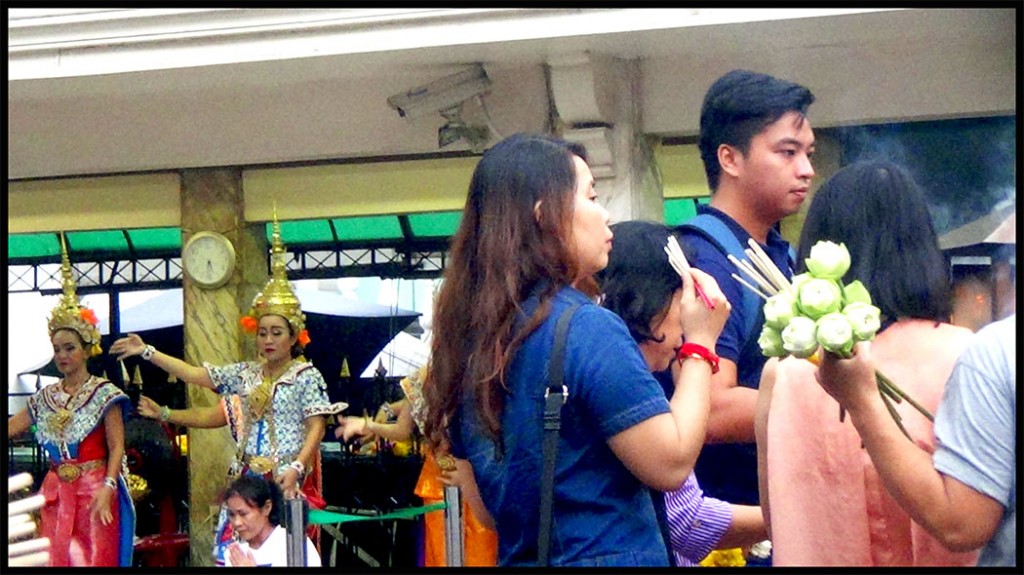 A Worshipper and Thai Classical dancers perform for Pra Phrom (The four-faced Brahma God) at the Erawan Shrine, Bangkok, Thailand
Photograph by Ing-On Vibulbhan-Watts
"People offer prayers and seek blessings at the Erawan Shrine in Bangkok, Thailand. The Erawan Shrine is a Hindu shrine in Bangkok, Thailand, that houses a statue of Phra Phrom, the Thai representation of the Hindu creation god Brahma. A popular tourist attraction, it often features performances by resident Thai dance troupes, who are hired by worshippers in return for seeing their prayers at the shrine answered."
For more information please visit the following link:
https://www.youtube.com/watch?v=yeZF_mpFbgM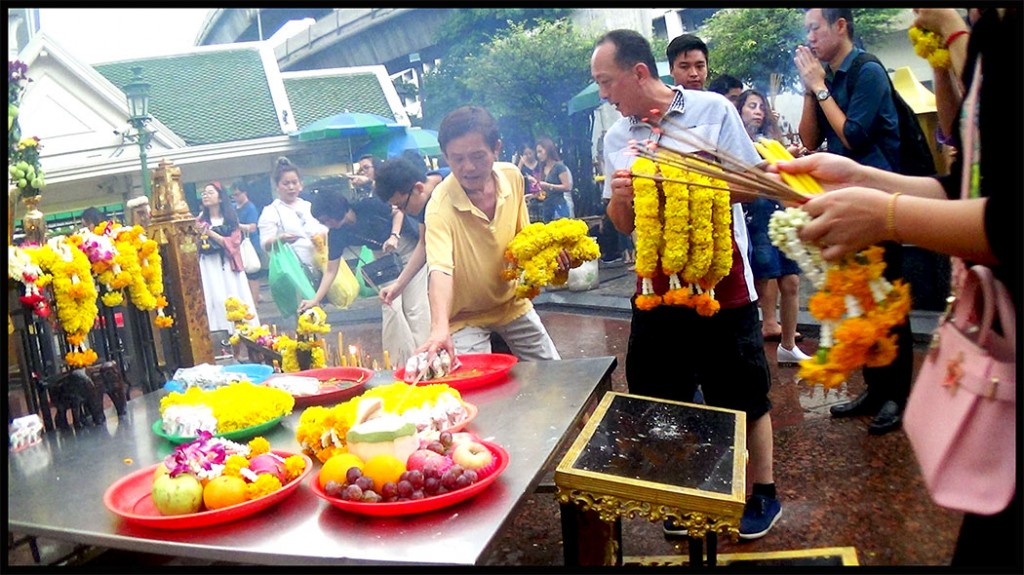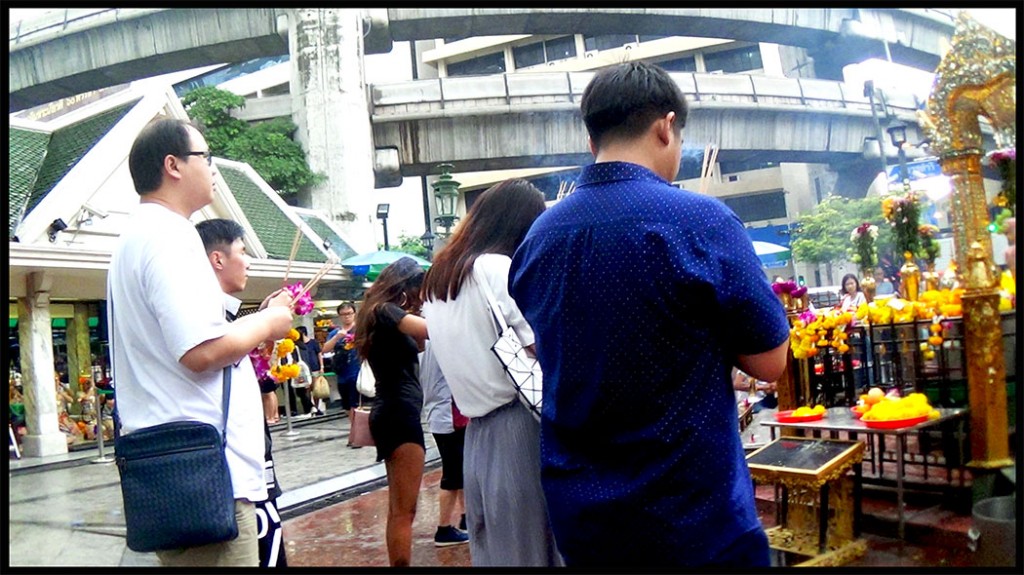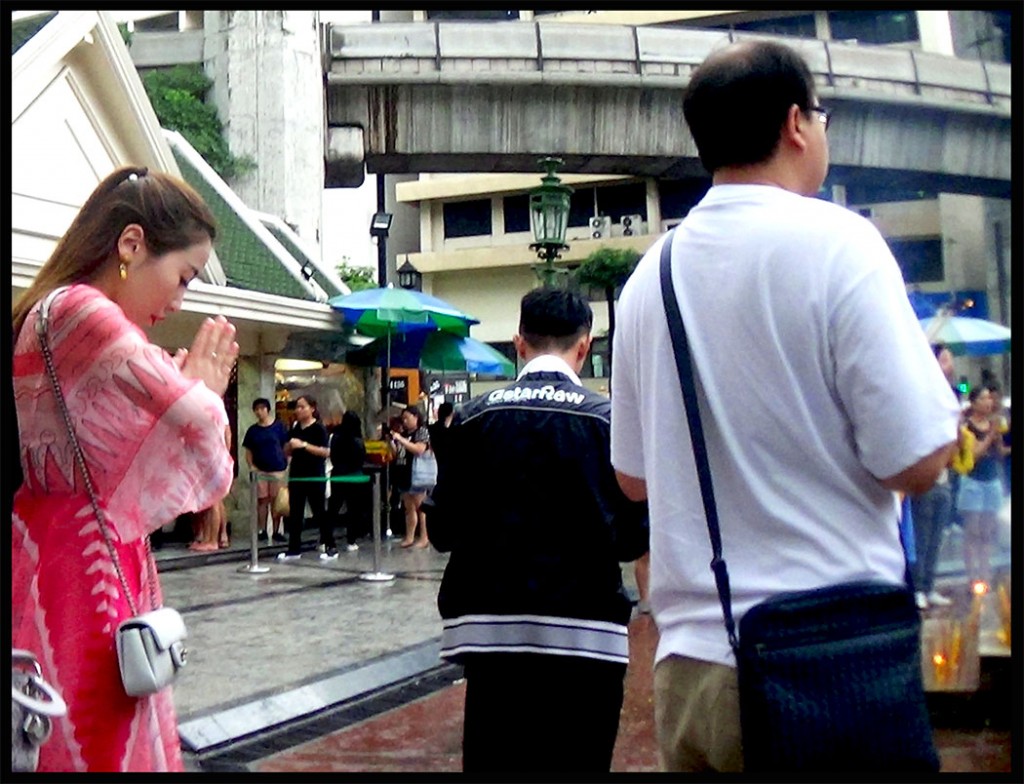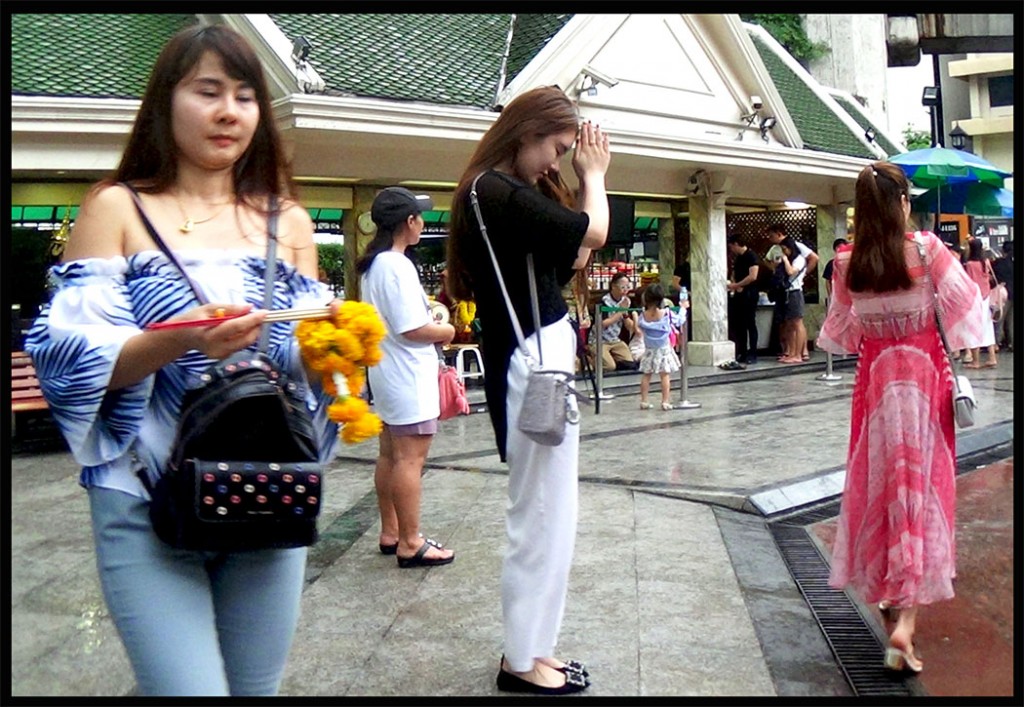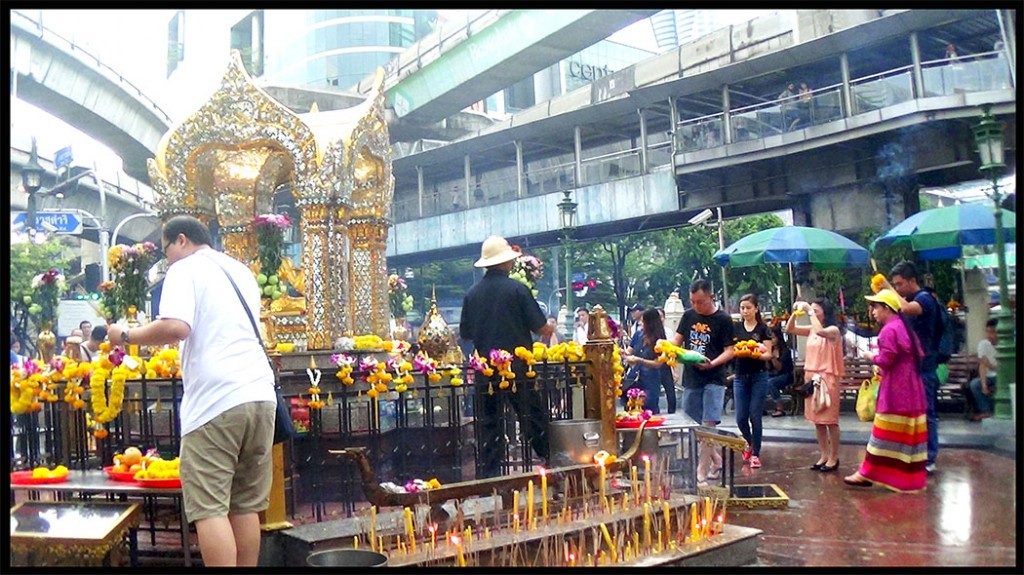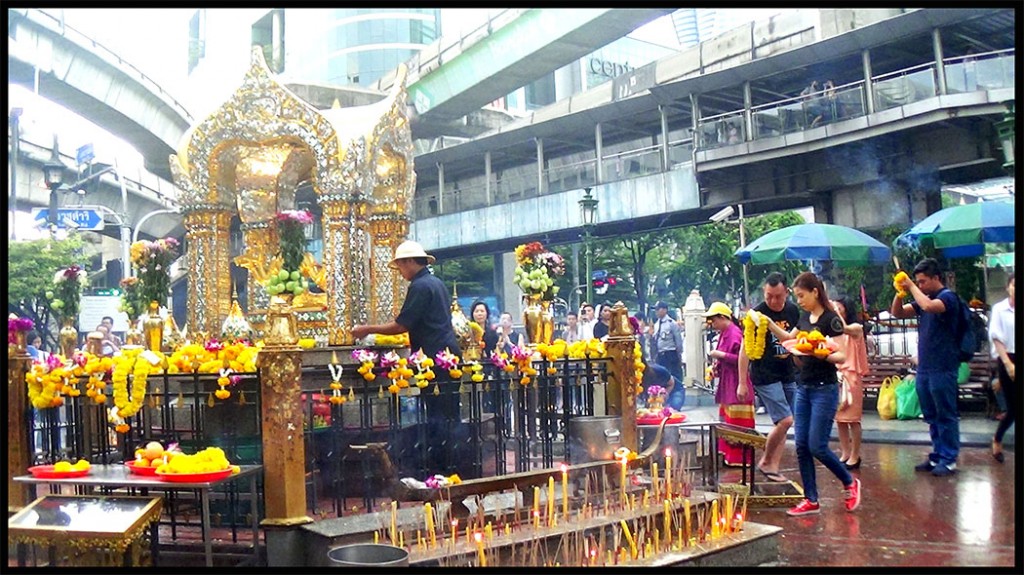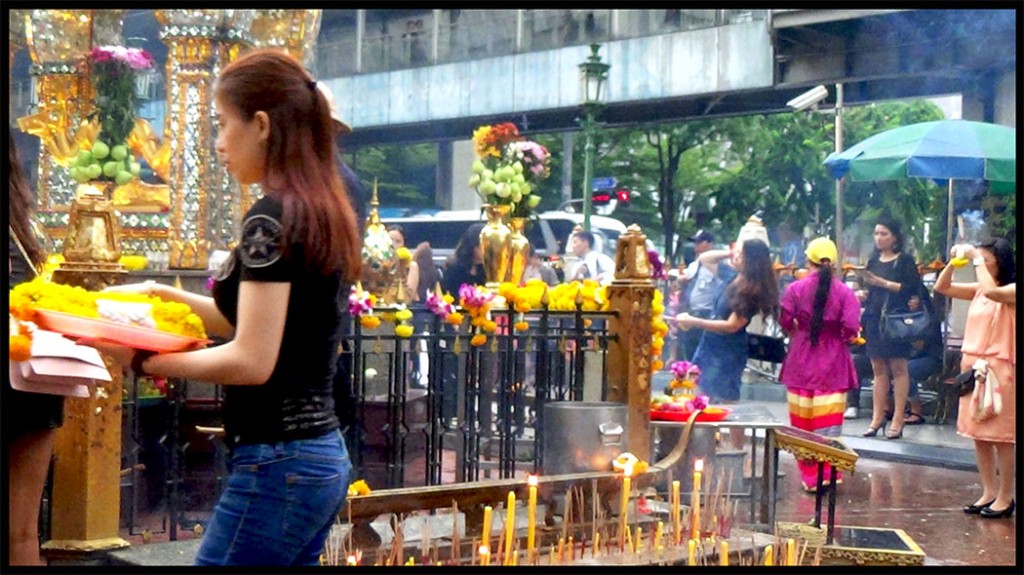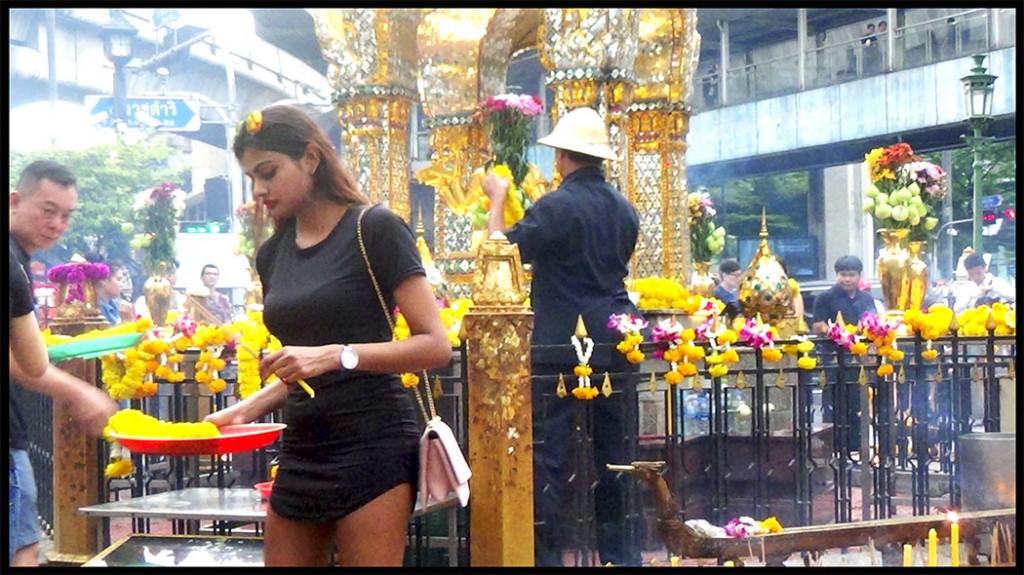 The Worshippers offer flowers and others items to Pra Phrom (The four-faced Brahma God) at the Erawan Shrine, Bangkok, Thailand
Photograph by Ing-On Vibulbhan-Watts