🙂 🙂 Have A Happy Valentine's Day Everyone 🙂 🙂
Poem, Artwork and Photographs by Ing-On Vibulbhan-Watts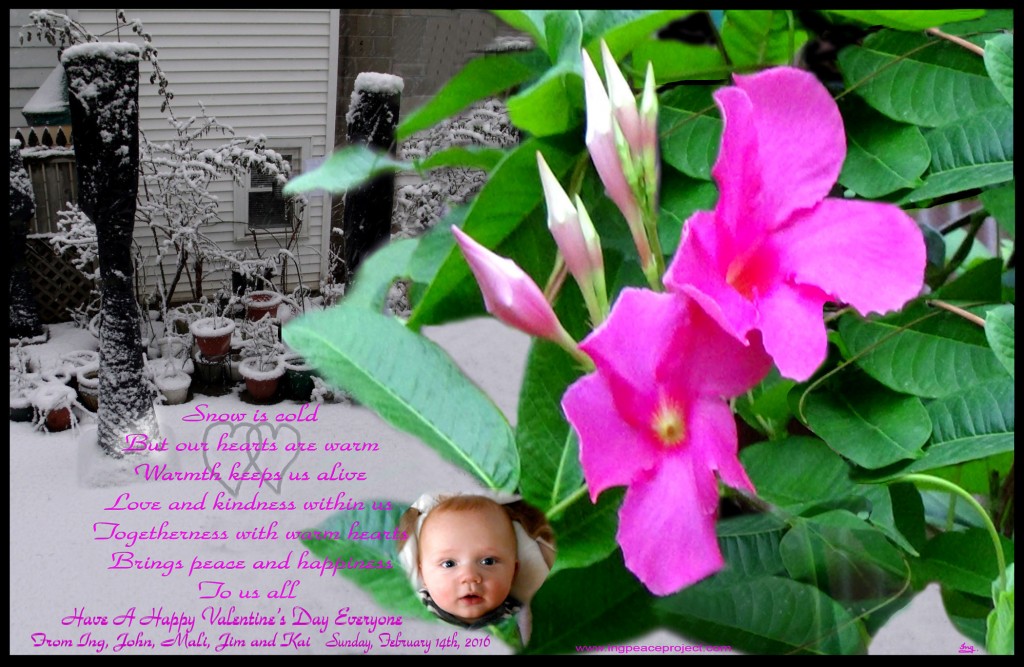 🙂 🙂 Have A Happy Valentine's Day Everyone 🙂 🙂

Snow is cold
But our hearts are warm
Warmth keeps us alive
Love and kindness within us
Togetherness with warm hearts
Brings peace and happiness
To us all
🙂 Have A Happy Valentine's Day Everyone 🙂
From Ing, John, Mali, Jim and Kai
If you have time please visit my "Have A Happy Valentine's Day Everyone", February 14, 2016 project on my website, the link is: https://ingpeaceproject.com/2016/02/14/have-a-happy-valentines-day-everyone/
Snow Day with Kai, Grandma Ing & Grandpa John's Sculpture on Monday January 8, 2018
Last month, January 2018 the weather was very cold and snow fell a few times.  When Kai came to visit Grandma and Grandpa on January 8, we could not go to the park or even go to the backyard garden.  Kai and I sat by the window looking at the garden which was covered with snow, including Kai's slide.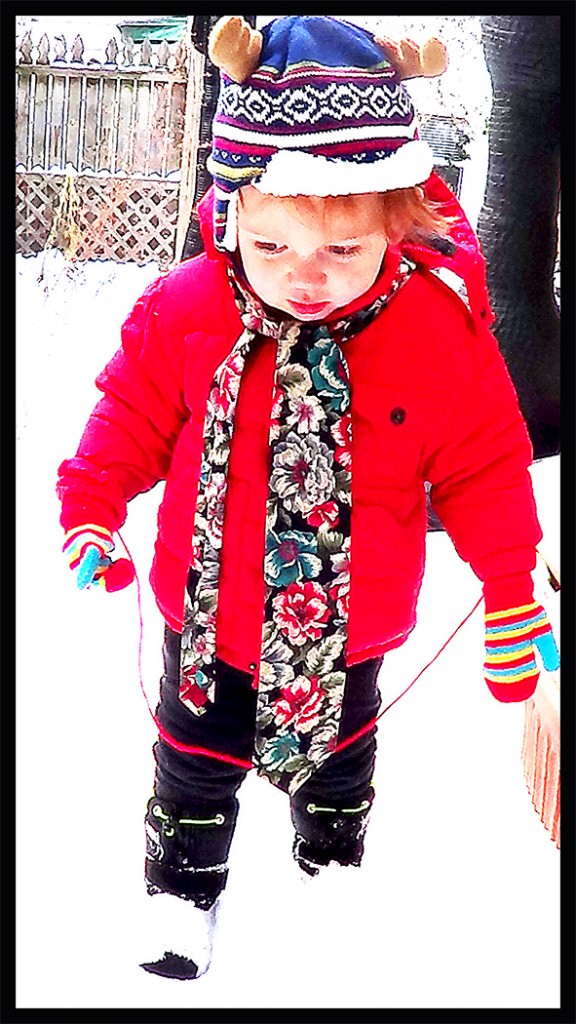 Kai said "Grandma, go out play with snow"  I could not deny the little one.  I said to Kai "We have to get dressed very warmly.  It is very cold outside"  After we got well dressed we went to Grandpa John's closet to find a scarf.  Kai found Grandpa John's colorful tie.  He said he would like to wear Grandpa's tie.  So I tied John's tie for him.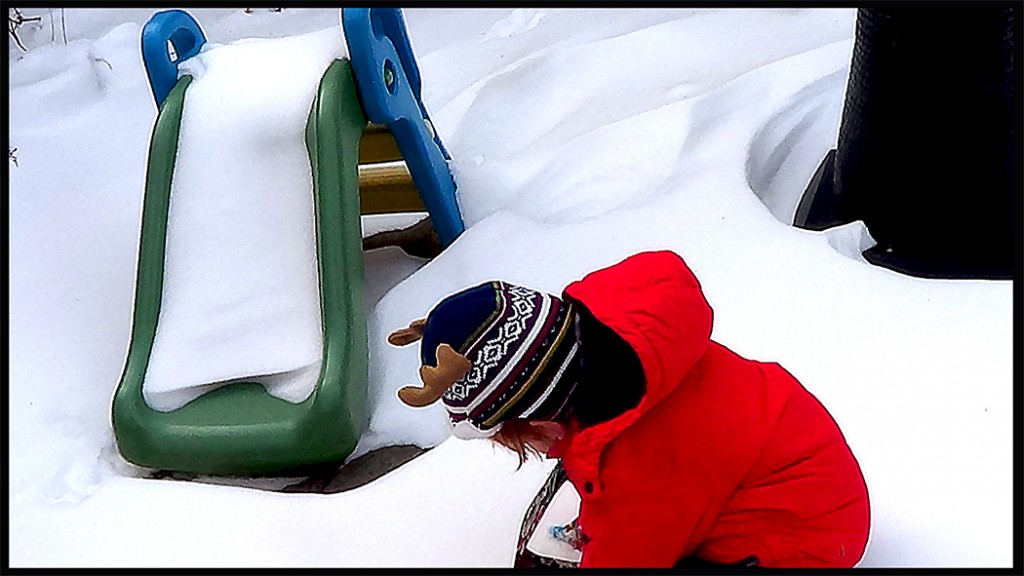 Kai climbed down the steps carefully.
Kai went directly to his slide that was covered with snow.
Kai started to clean his slide.
Kai tried to get all the snow off of his slide.
Kai tried to play on his slide after he almost cleared all the snow.
 Then he came to me and said, Grandma, look, my mittens are covered with snow.  Then he took his mittens off.  I tried to get the icy snow off of his mittens and wanted to put them back on Kai's hands.  But Kai did not want to wear his mittens.  I said "If you do not put your mittens on, then we have to go in the house."  Kai did not want to go inside.  I was afraid of frost bite on his little fingers.  So what Grandma had to do, was put my arms around his west and carried him inside the house.  I could feel his little legs wiggling.  But when we got inside the house he just walked directly to his toys and played with them just like nothing had happened.
 Love makes us do different things on different occasions. Sometimes we allow the loved one to do things that makes our loved one happy, and sometimes we will say no if that is for the good or well being of the loved one.  
 🙂 🙂 Happy valentine's Day Kai. 🙂 🙂

🙂 🙂 🙂 Grandma and Grandpa always loves you. 🙂 🙂 🙂

🙂 🙂 🙂 Grandma Ing and Grandpa John 🙂 🙂 🙂
Wednesday, February 14, 2018
  John's sculpture looks lonely all by itself in the garden with freezing weather and snow all around.
 Wednesday, February 14, 2018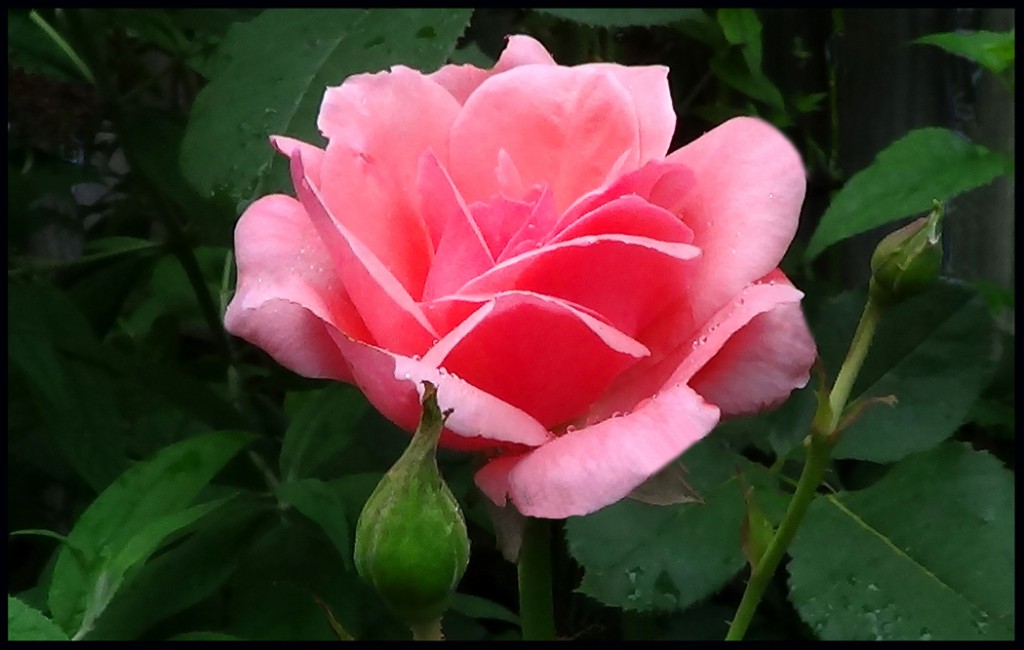 🙂 🙂 Have A Happy Valentine's Day Eve Everyone 🙂 🙂

🙂 🙂 🙂 🙂 From Kai, Mali, Jim, John, Ing and family 🙂 🙂 🙂 🙂
Poem and Photograph by Ing-On Vibulbhan-Watts
Beautiful rose
Beautiful rose
Nature creates
Beautiful world
Humans create
Let us shine
Our beauty
Smile, Kind worlds
And kind actions
That is human beauty
Let us have no tears
No fear of one another
Let our beauty shine
Just like a beautiful rose
Transporting happiness to our world
🙂 🙂 And Have A Happy Valentine's Day Everyone 🙂 🙂
Ing-On Vibulbhan-Watts, Sunday, February 14, 2016