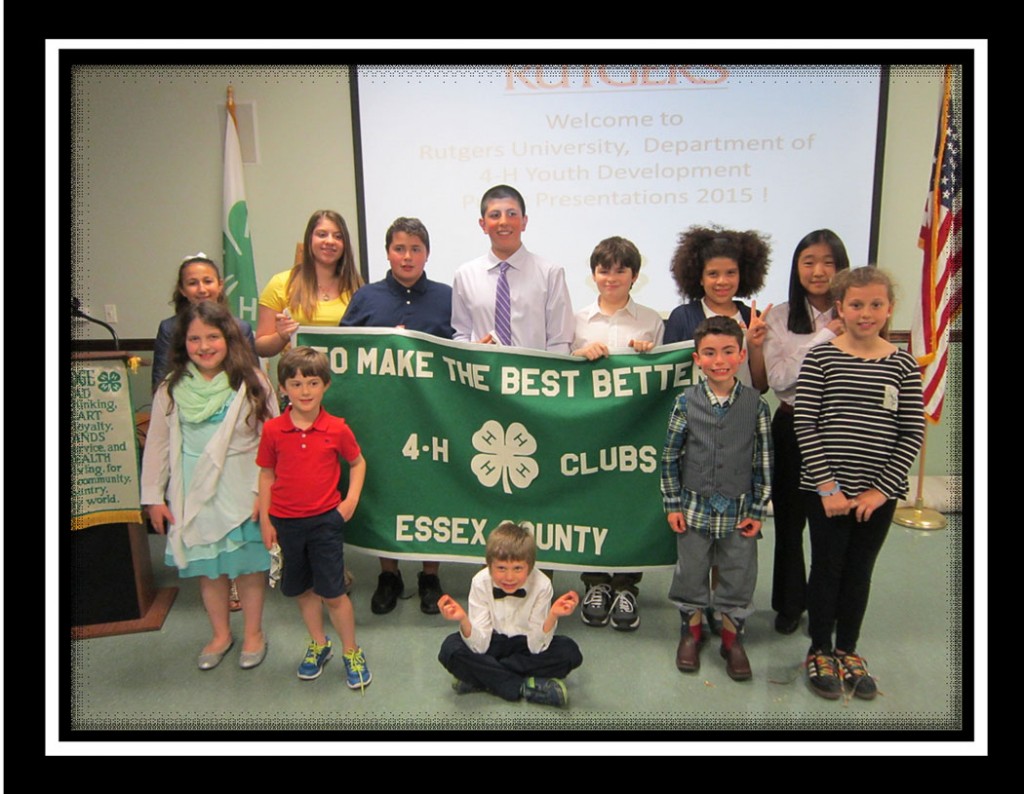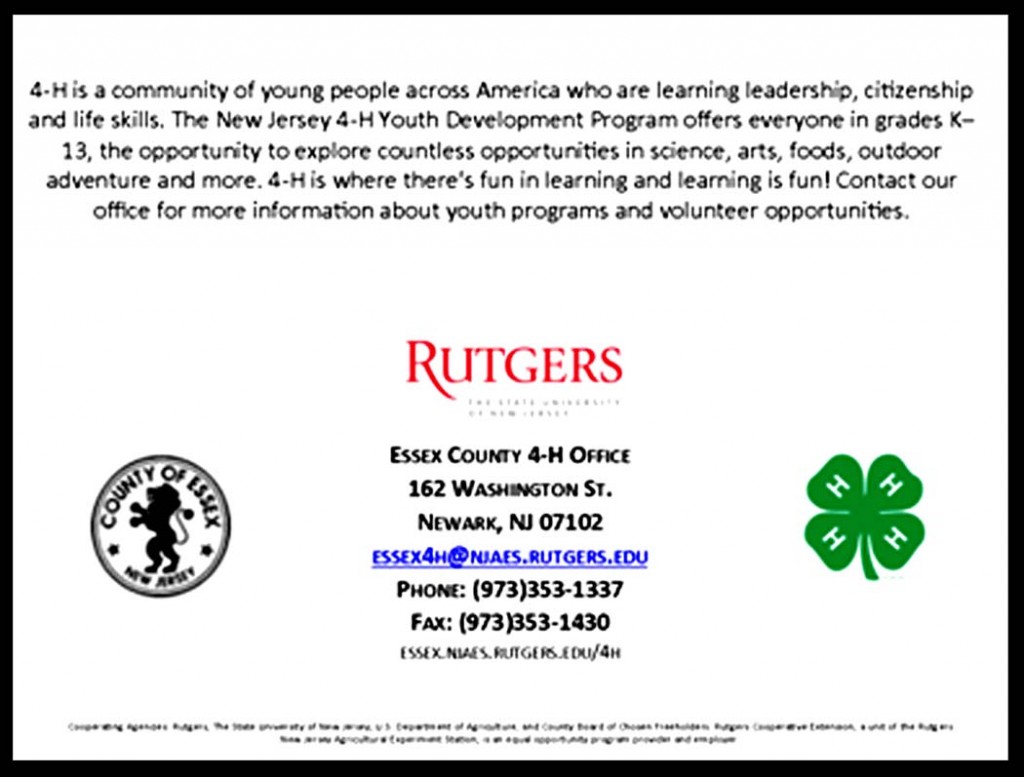 Essex/Hudson County 4-H Achievement Ceremony
At Paul Robson Center, Rutgers University,
Newark, New Jersey
On Saturday, November 14, 2015
Part 1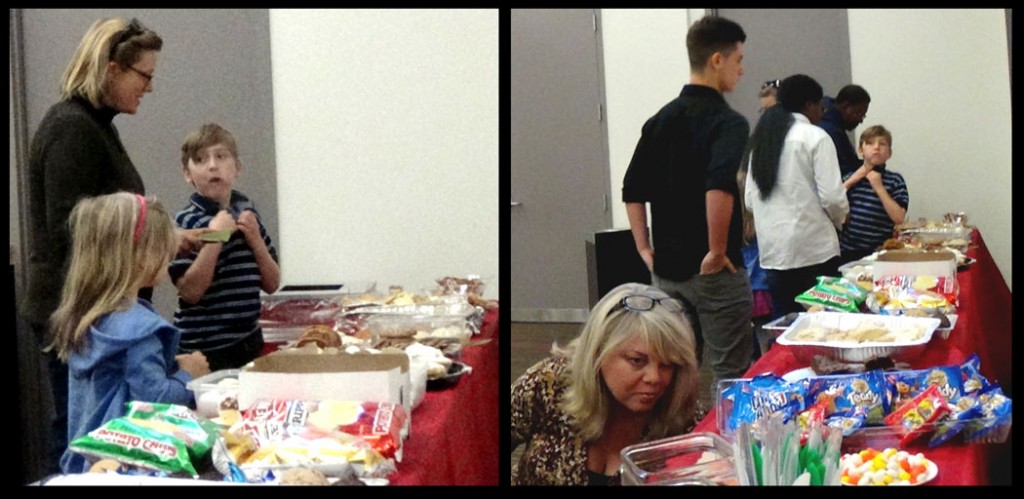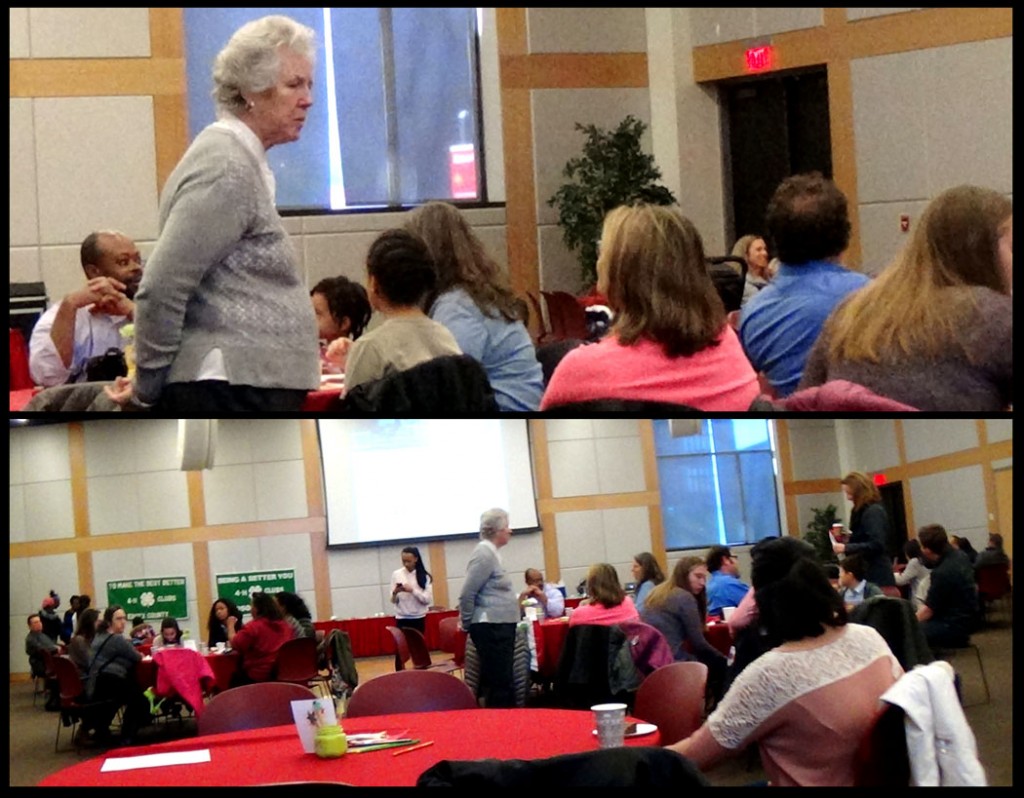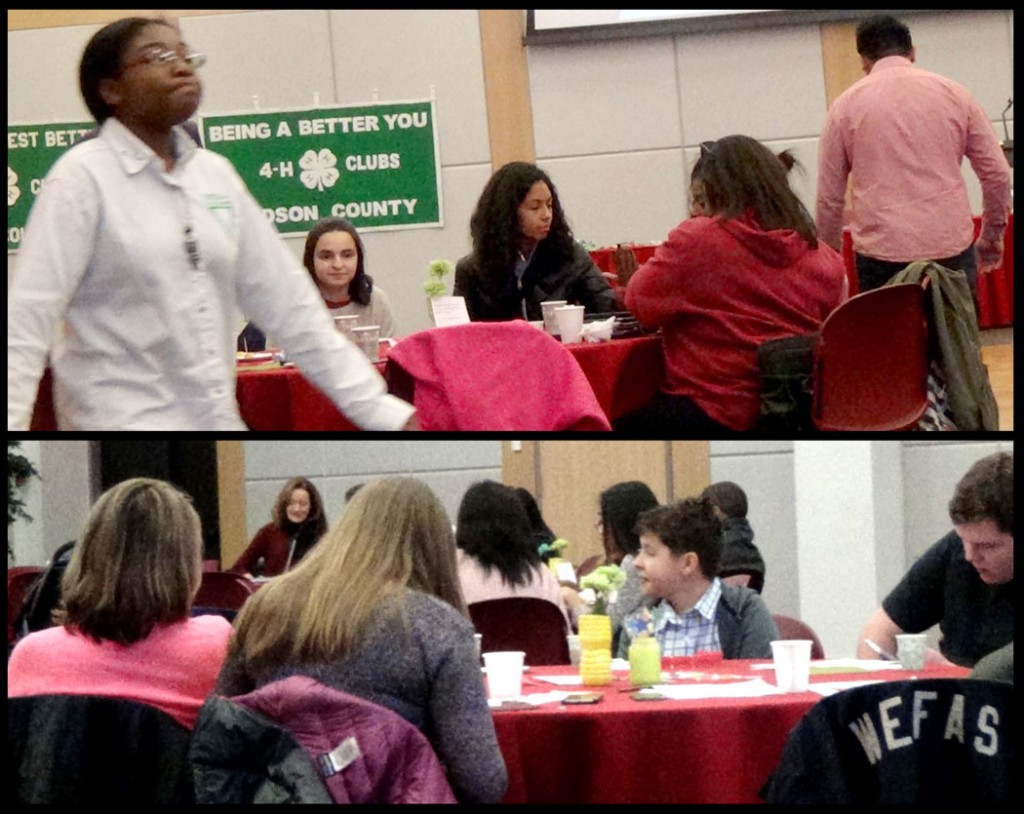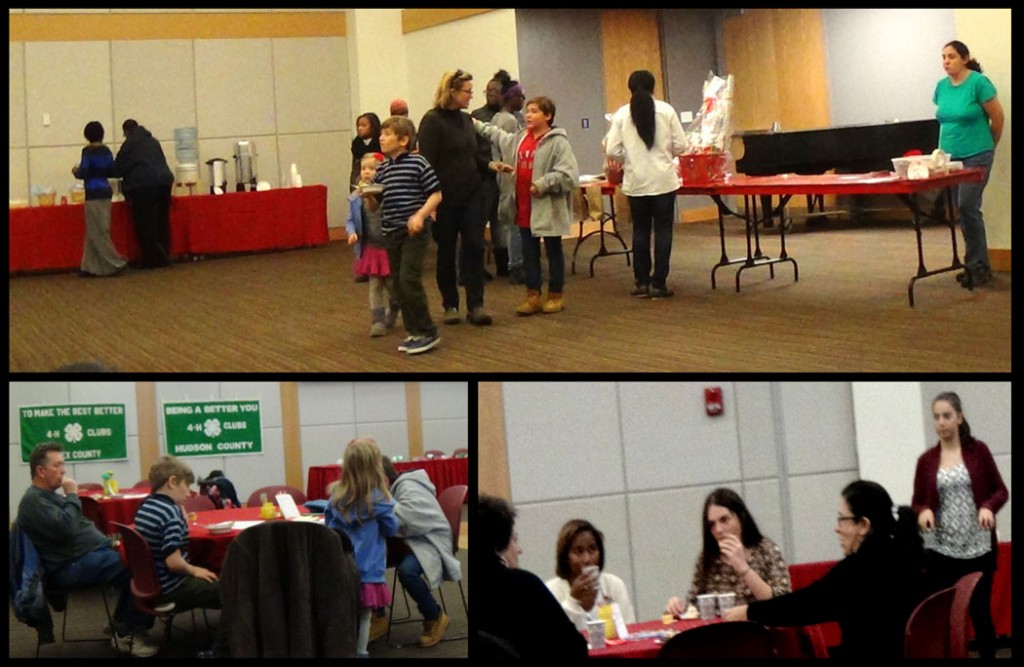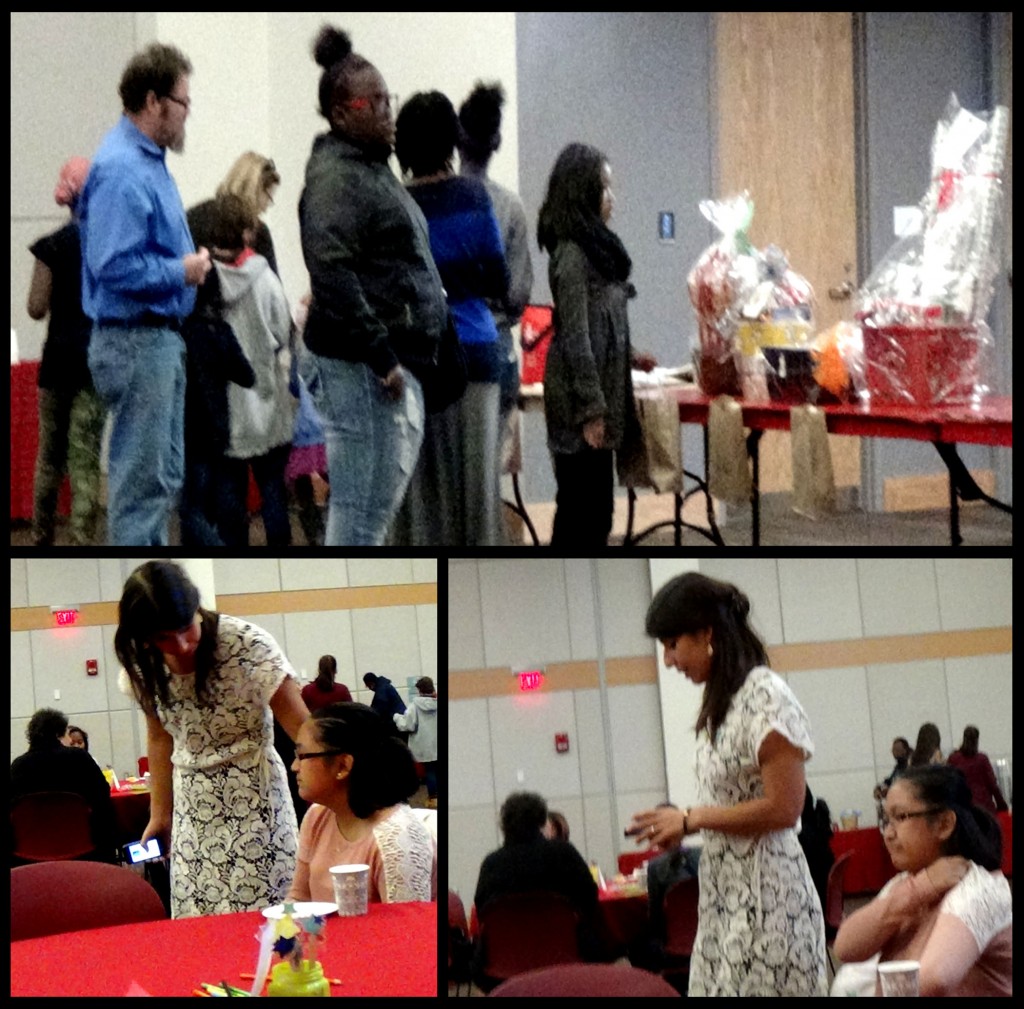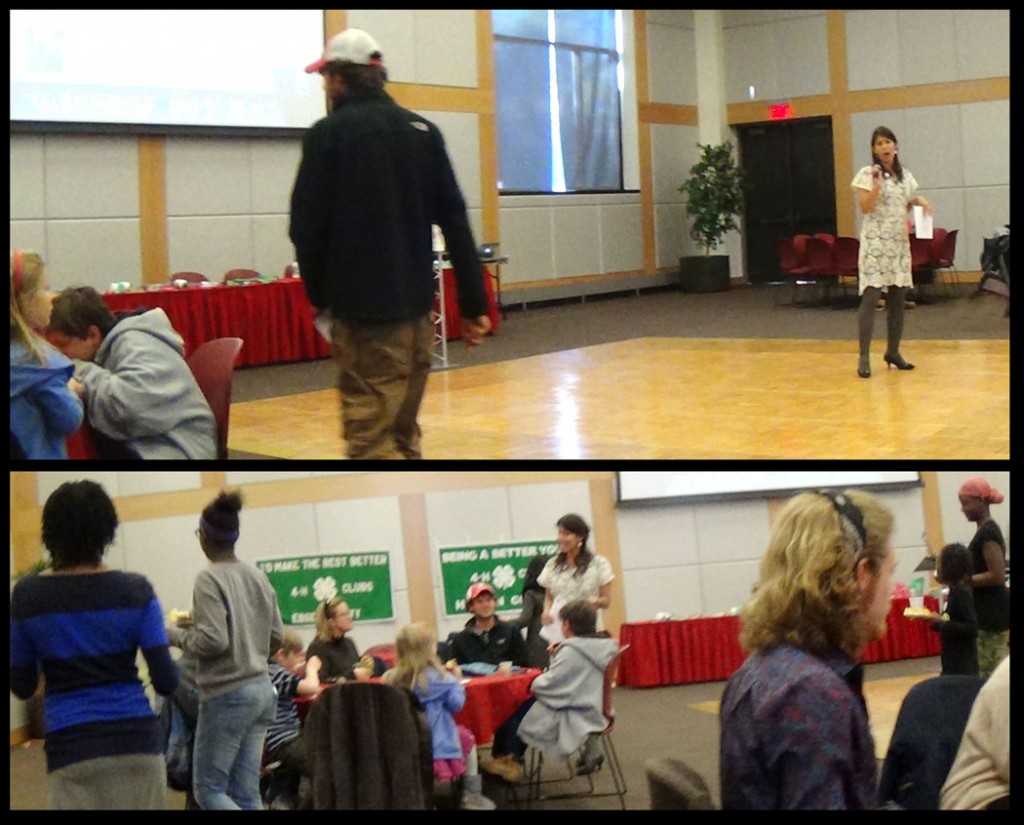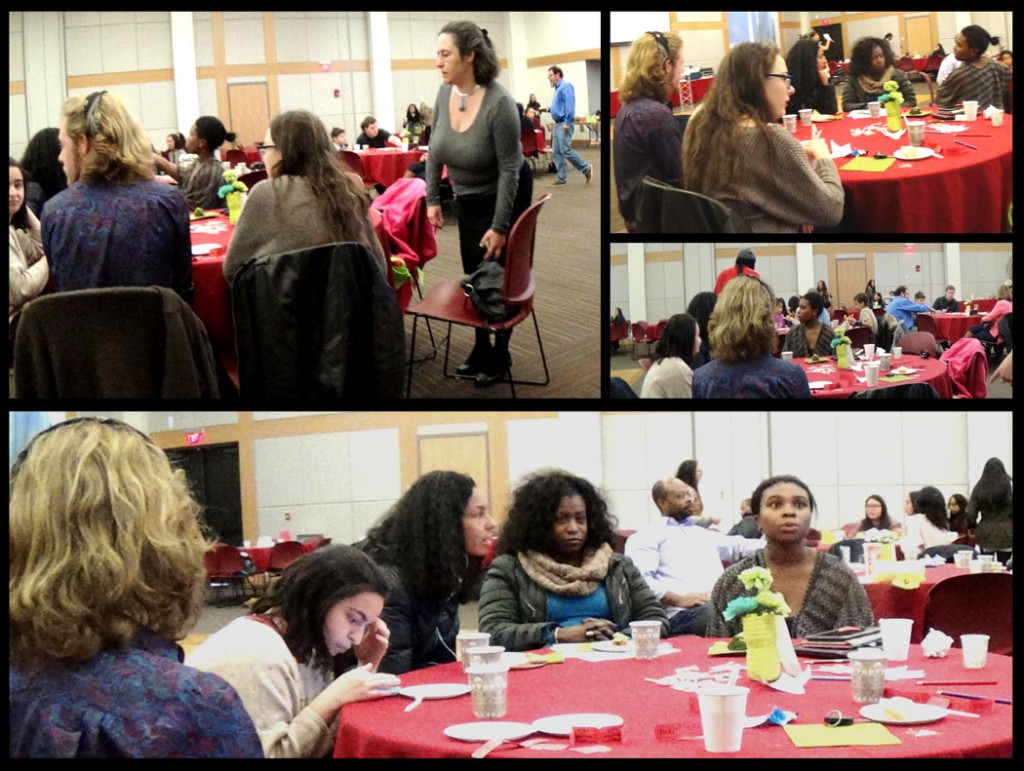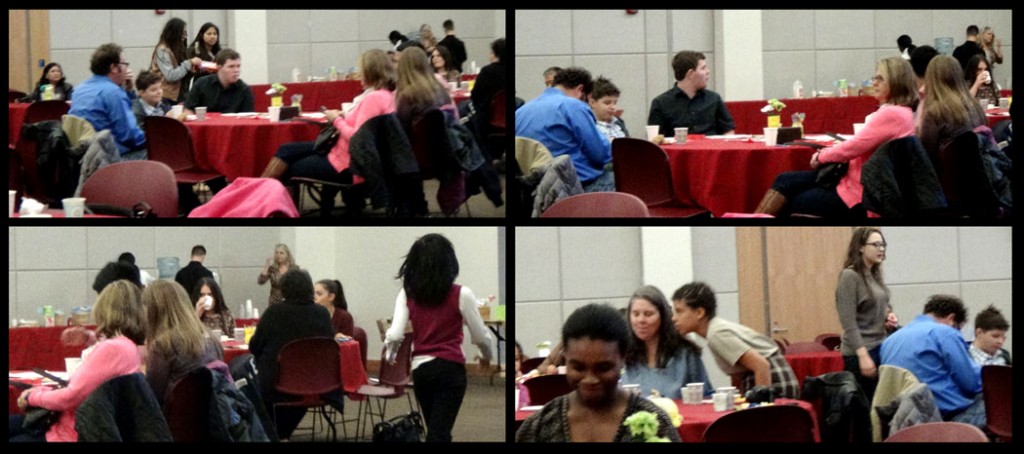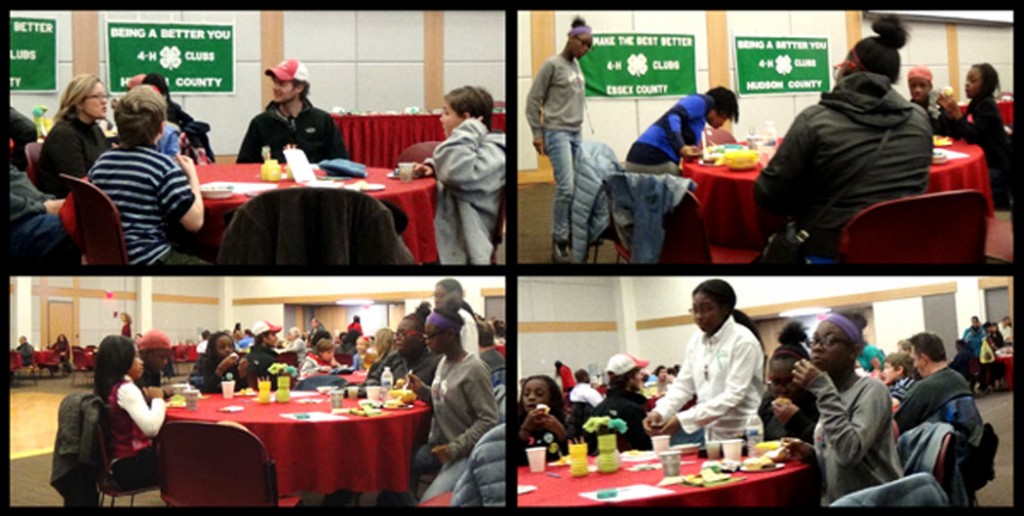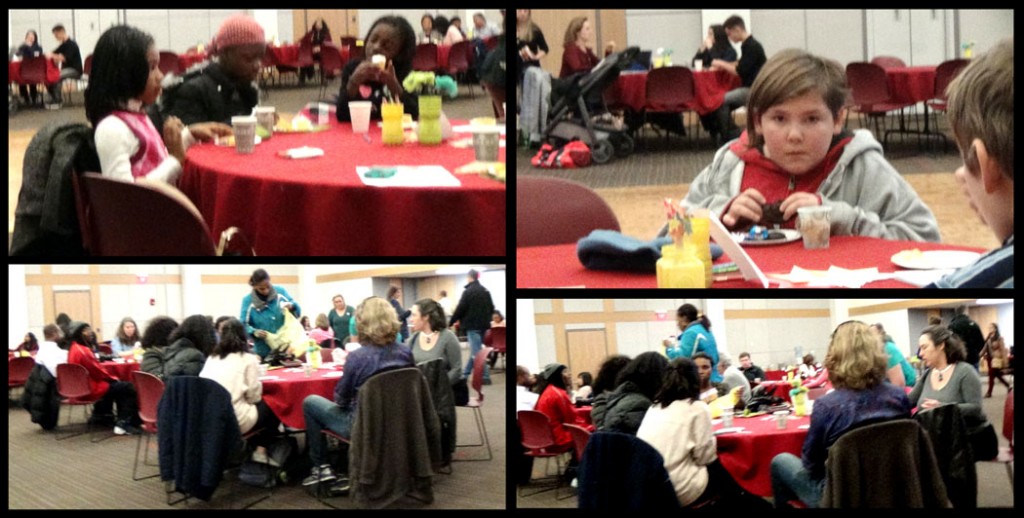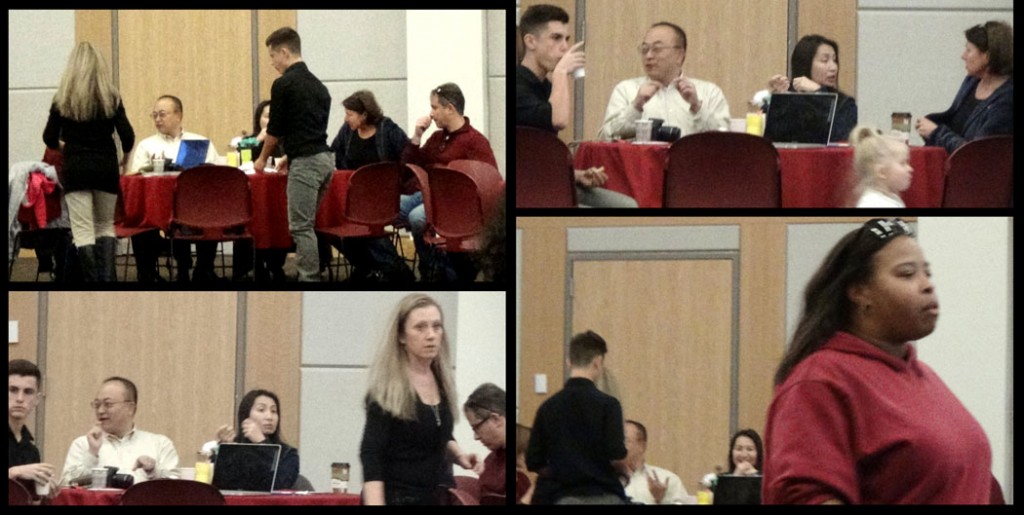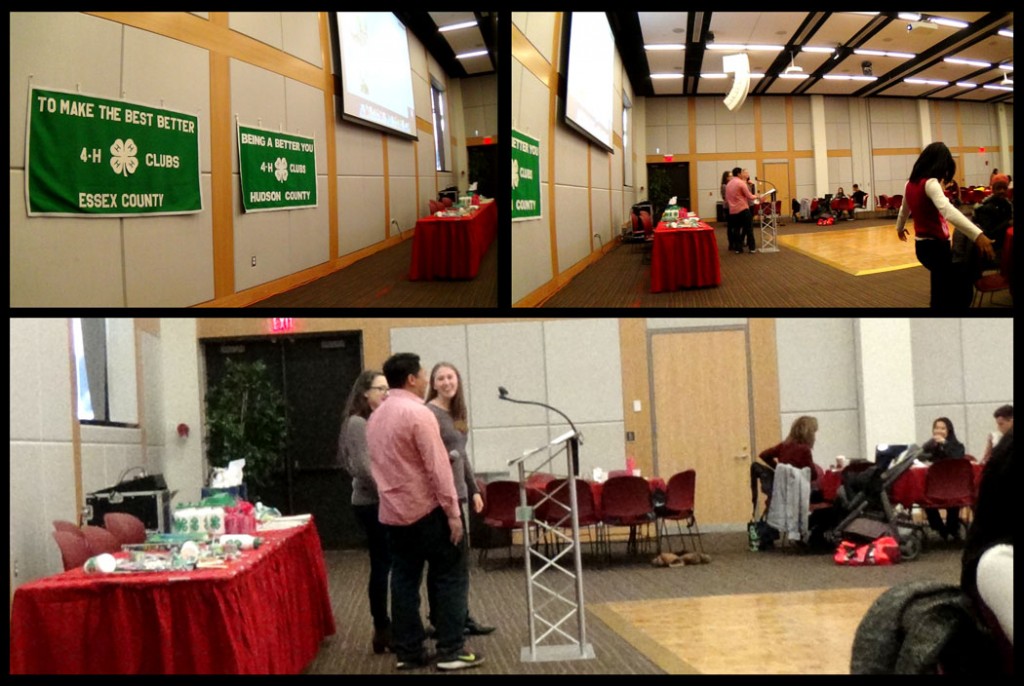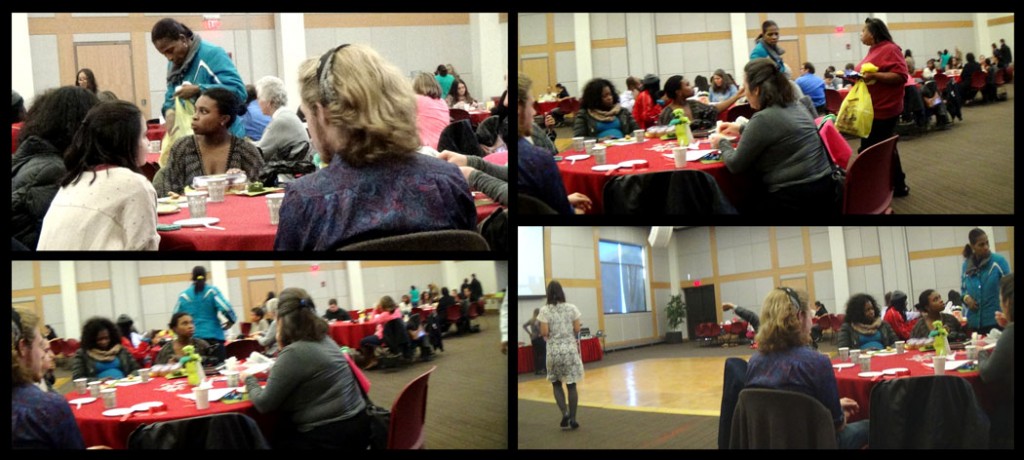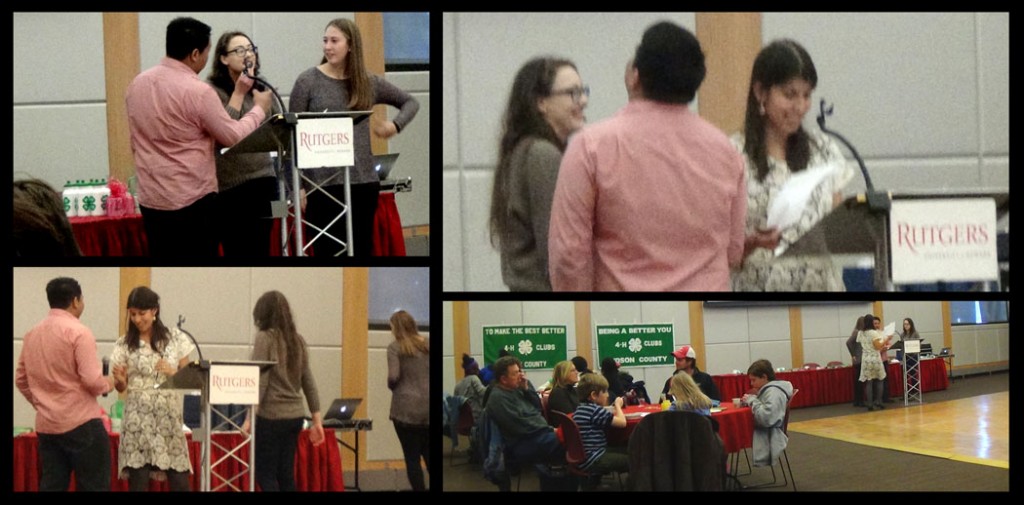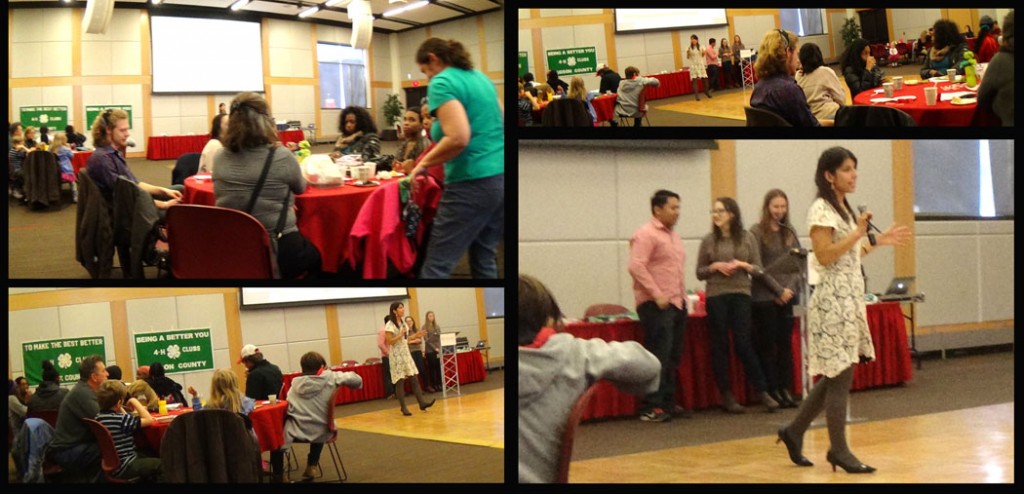 Marissa Blodnik introduced the Achievement Ceremony
Awarded to members for each year of participation in the Essex/Hudson County program
Natalia Da Silva <nsilvactk@gmail.com>         Nov 9, 2015
Hey Miss. Ing!
I'm emailing you on behalf of Essex 4-H to invite you to our Achievement Ceremony.
We really appreciate the art you have donated and all of the support you have given us since you came last year. Please disregard the RSVP date. The event is this Saturday, November 14th from 2pm-4pm.
I apologize for the late notice but we would love to see you again!
Marissa Blodnik                     Nov 17, 2015
Hi Ing,
Thank you again for joining us on Saturday and brining your art. I attached our invitation and event program that can be added to the blog. Also, I will share pictures with you once they are emailed to me.
Will you be at the shop on Thursday afternoon?
Thank you,
2 Attachments
Ing-On Vibulbhan-Watts <ingpeaceproject@gmail.com>
Hi Marissa,
It will be nice to see you on Thursday, 11.19.15.  If you have time just email or call me what time you would like to come.
Thanks for the attachment information.  I am looking forward to seeing the pictures from others.
I am proud of you and your assistants.  The event was very successful.  You are very good with your presentation.  It was natural and friendly.  I enjoyed attending the event.  Thank you very much for inviting me.  If you have other activities please let me know.  I would like to attend if I have time.  I love plants and your organization is very good for community, especially for the children cultivating them to love plants and learn to eat healthy food.
All the best,
Ing
11.17.2015
The following are my three artworks that I gave to Essex Country 4-H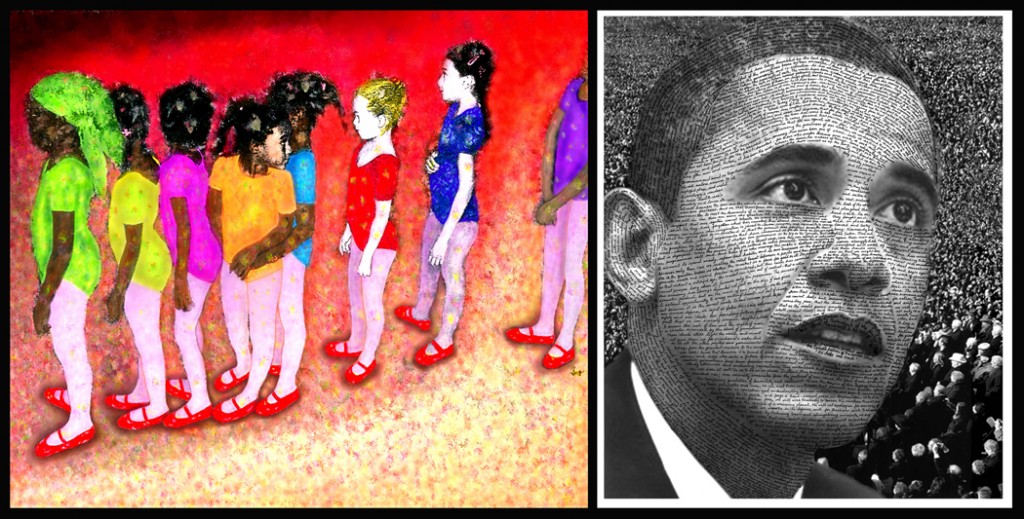 Ing-On Vibulbhan-Watts' Artworks
Left: My Little Red Shoes                              
Right:  President Barack Obama's First Inauguration Speech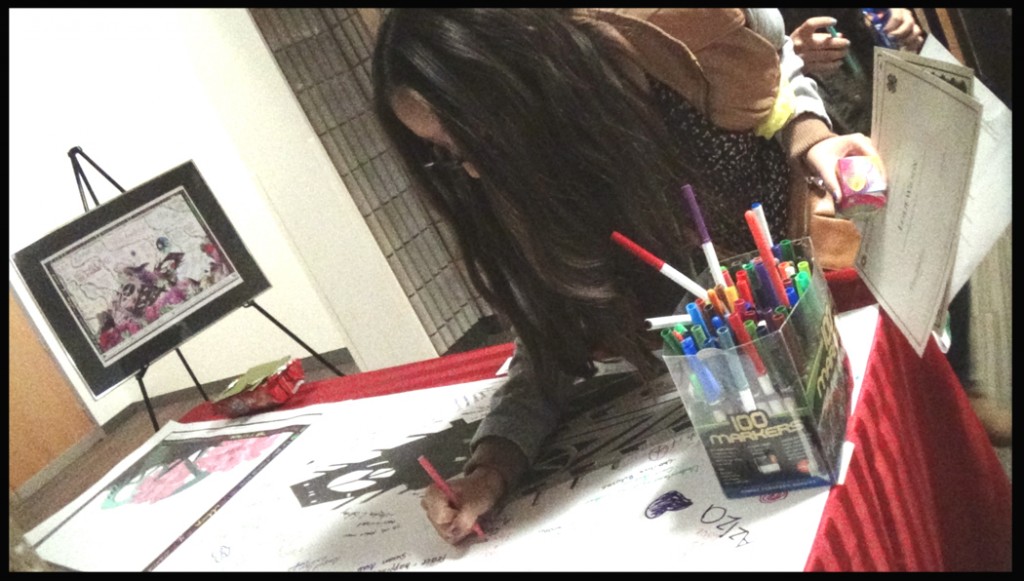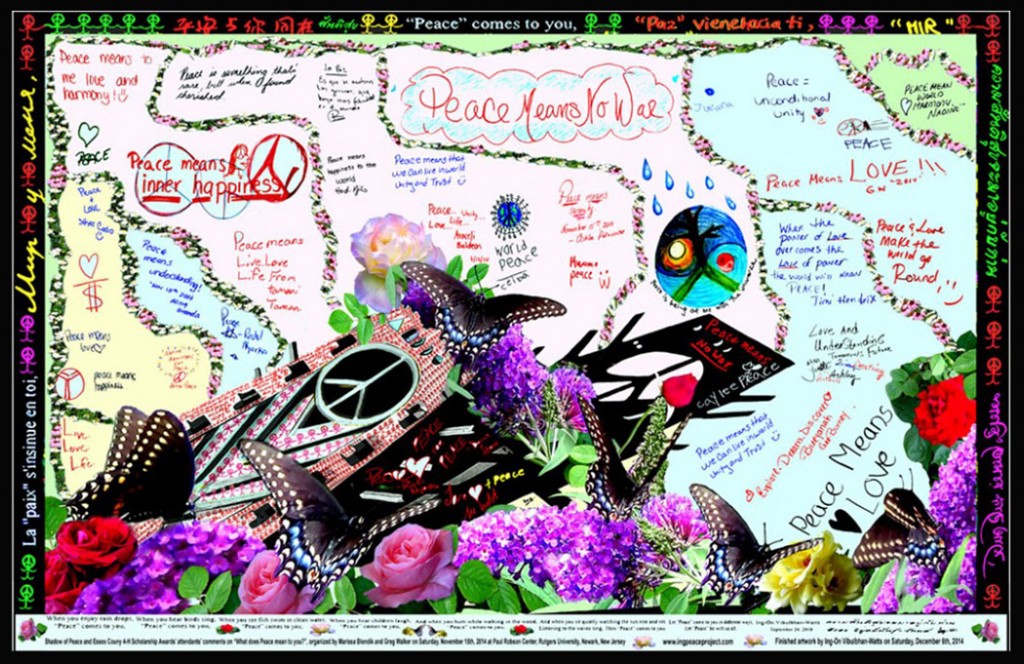 Finished artwork of the Peace comments from Essex County 4-H Scholarship Awards' attendants on "What does Peace mean to you?" organized by Marissa Blodnik and Greg Walker on Saturday, November 15th, 2014 at Paul Robson Center, Rutgers University, Newark, New Jersey
Ing-On Vibulbhan-Watts' Finished Artwork
Thanks to John Watts, my husband who framed the artwork for Essex Country 4-H Scholarship Awards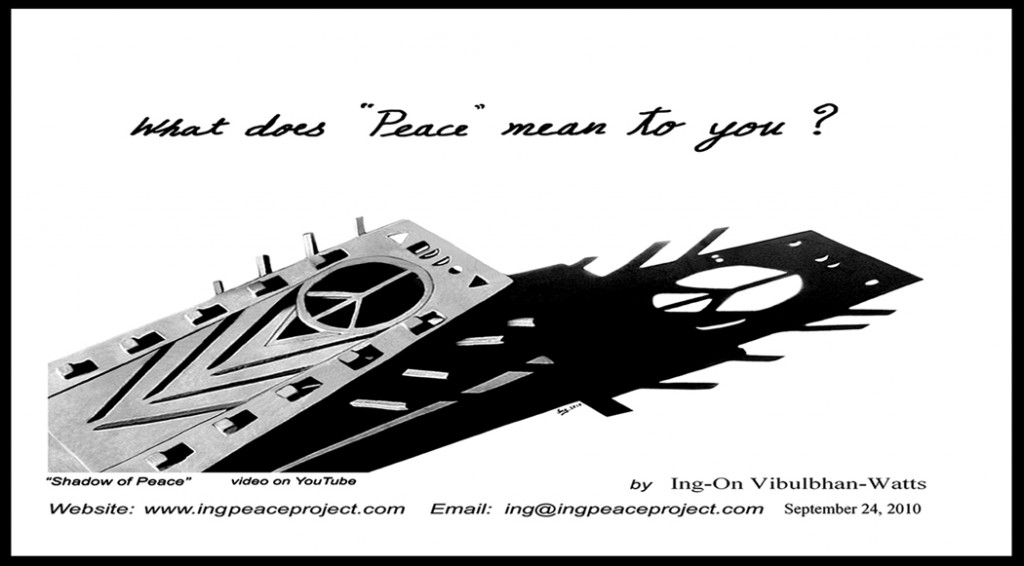 Go to the top