Happy Mother's Day, A stroll through Van Gogh's greatest masterpieces, PBS News, TED Talks, Click BBC, UN & More
🙂 Happy Mother's Day Everyone 🙂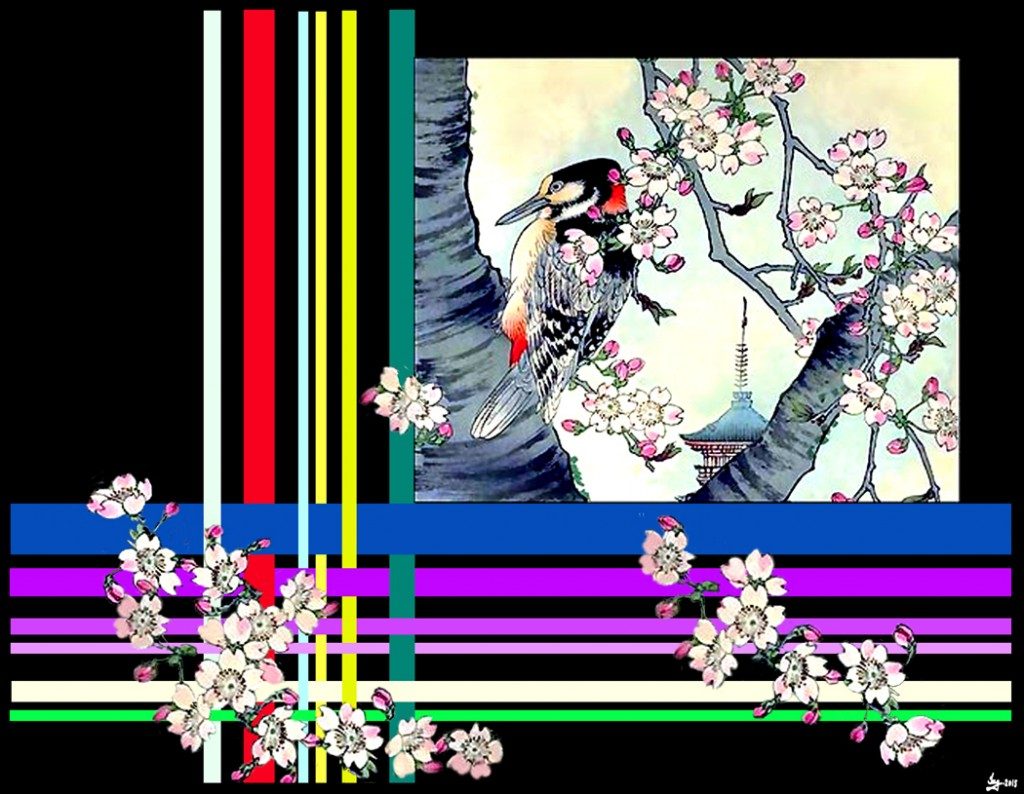 I produced the artwork above and below for Mother's Day in 2015. I happened to view these artworks again; I still like them. So, I decided to post them again for this Mother's Day on Sunday, May 12, 2019. I took some of photographs of cherry blossom in the spring of 2015 at Branch Brook Park in Newark, New Jersey and I incorporated the Japanese prints to form the artwork for this special day as we remember motherhood.
🙂 Have A Happy Mother's Day Everyone 🙂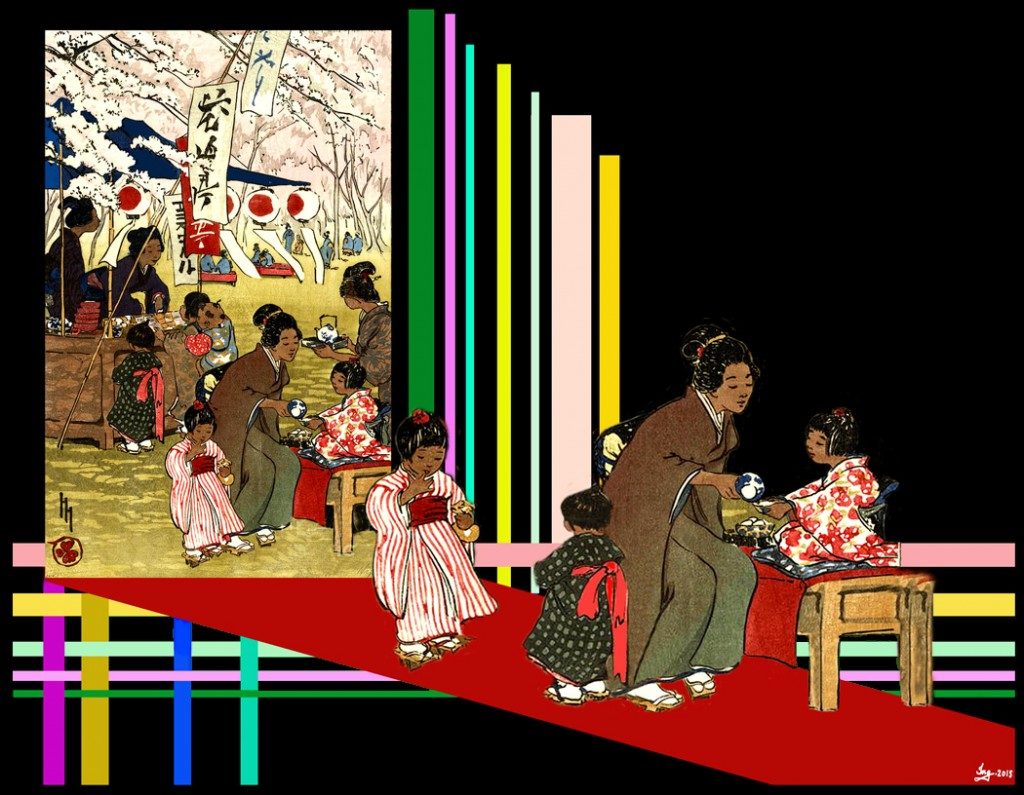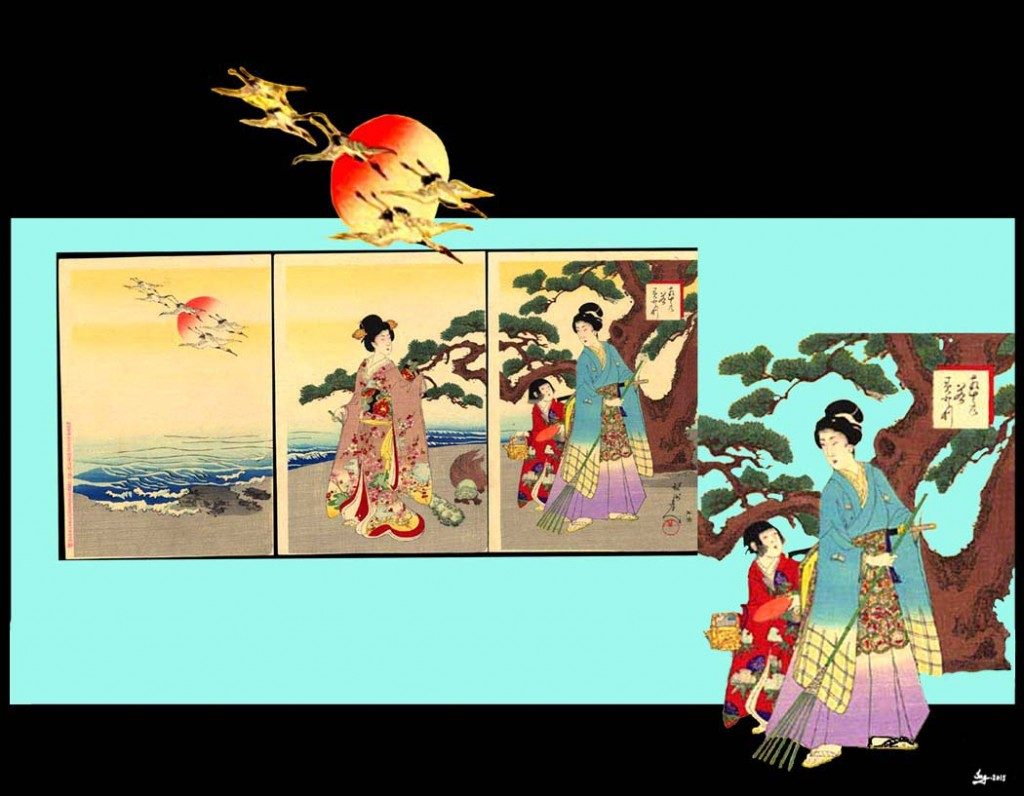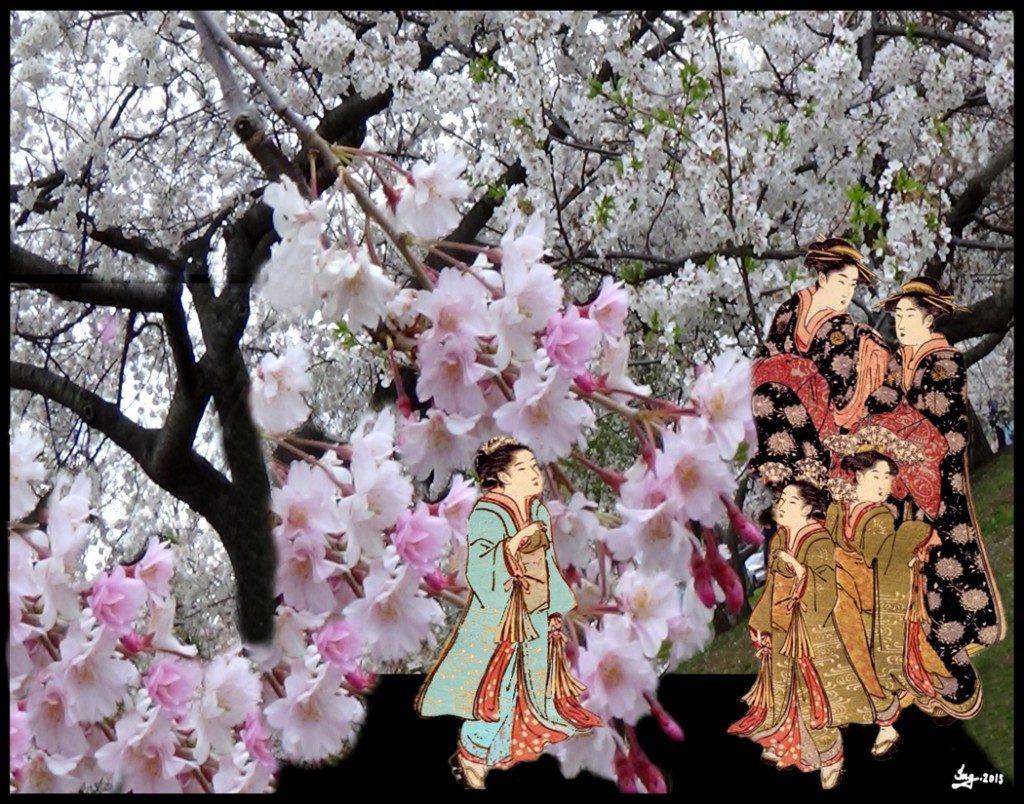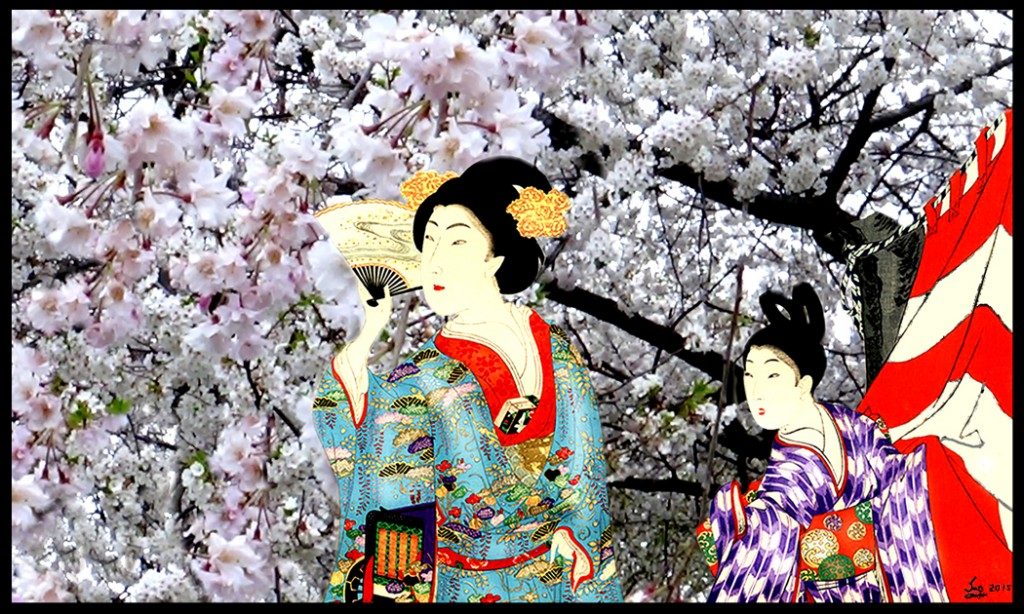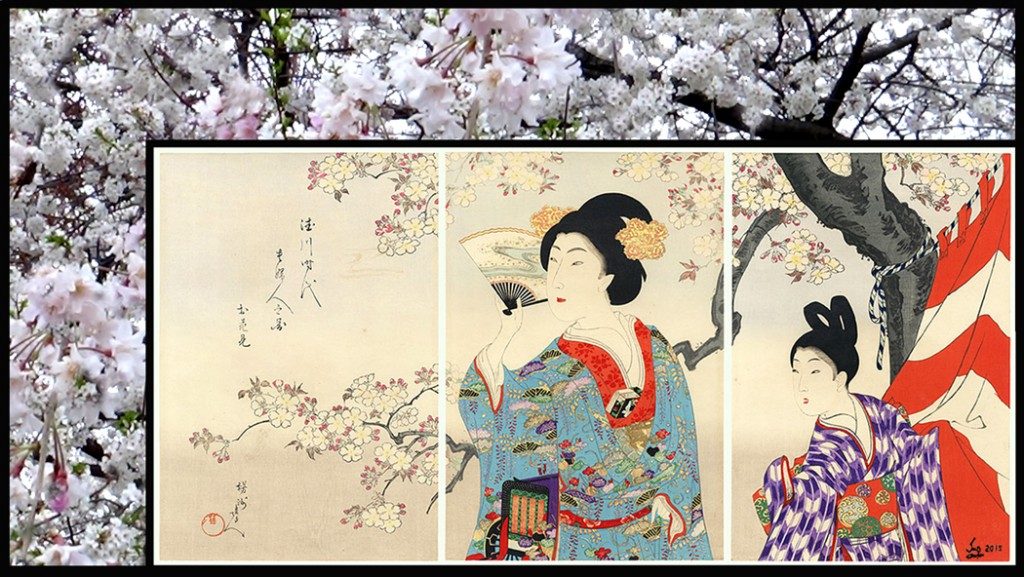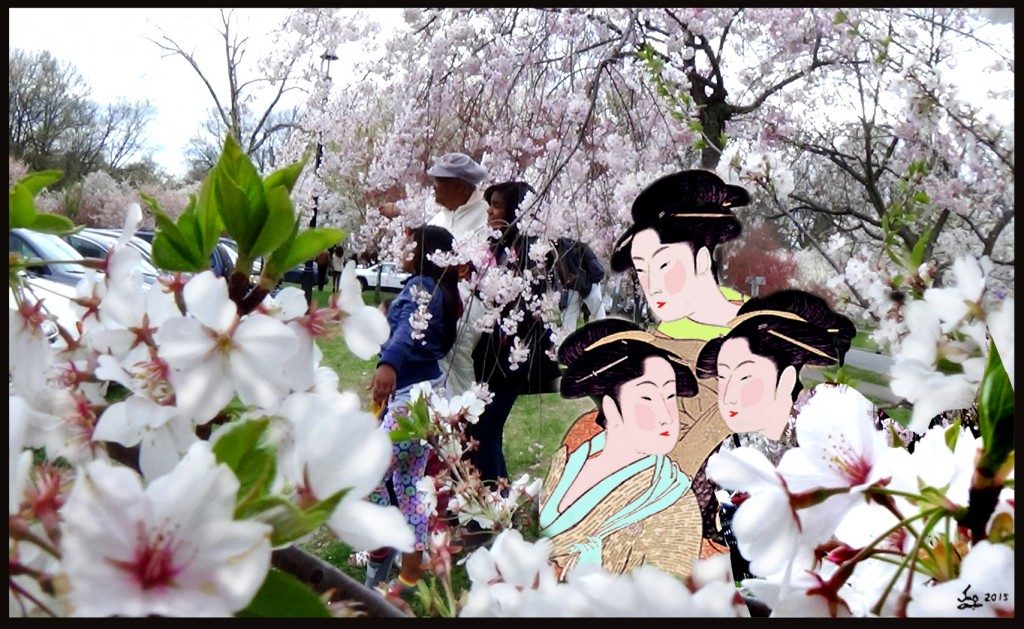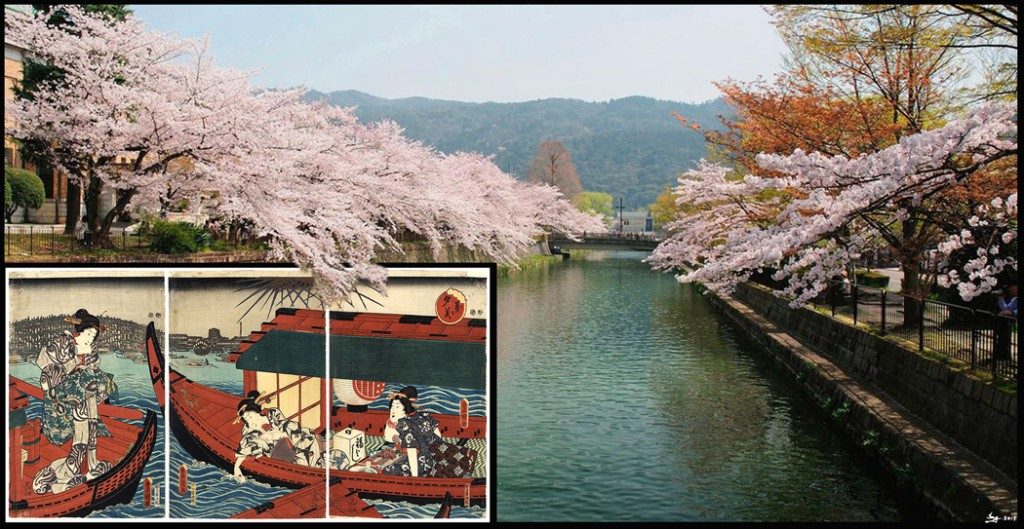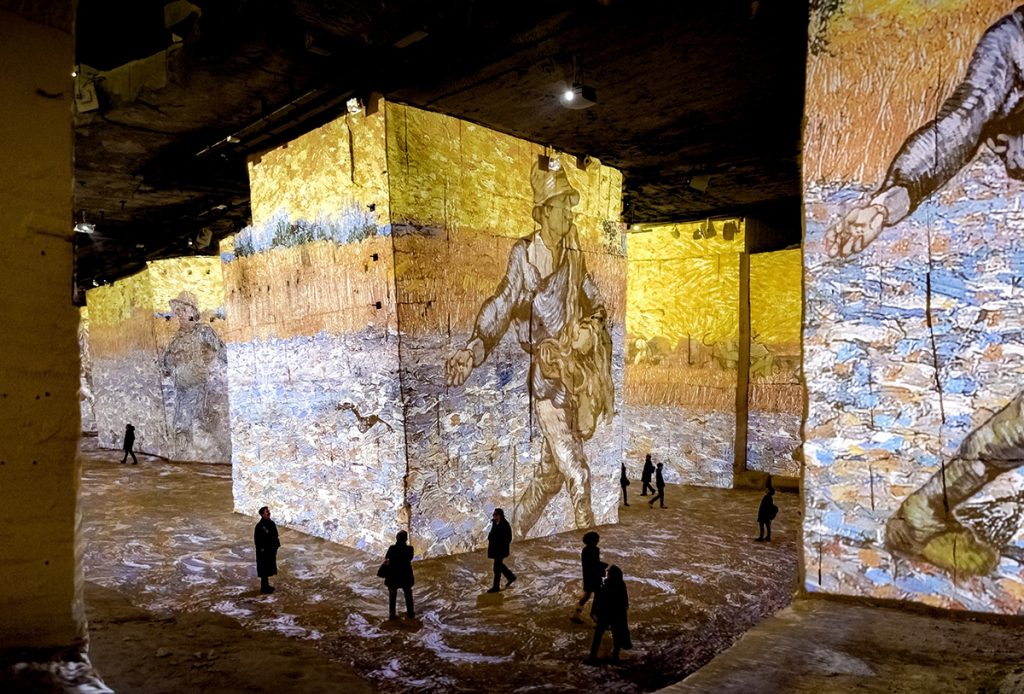 https://www.carrieres-lumieres.com/fr/van-gogh-nuit-etoilee
Van Gogh, la nuit étoilée / Japon Rêvé, images du monde flottant
Jusqu'au 5 janvier 2020
2 exhibitions to discover:
Van Gogh, Starry Night / Japan Dreamed, Floating World Pictures
Until January 5, 2020
A stroll through Van Gogh's greatest masterpieces!
The Carrières de Lumières showcases the works of Vincent van Gogh (1853-1890), who painted during the last 10 years of his life more than 2000 paintings, now scattered throughout the world. On the 7000 sqm Carrières, this new visual and sound creation traces the intense life of the artist fascinated by the warm and colorful colors of Provence.

The clouds, suns and portraits of Van Gogh's greatest masterpieces come alive on walls over 15 meters high and reveal the artist's singular style. The exhibition evokes Van Gogh's immeasurable, chaotic and poetic inner world through his most iconic canvases, from the Starry Night (1889) to the Sunflowers (1888) to his famous Bedroom painted in Arles. 1889.
Through a thematic tour, discover Van Gogh's immense production which evolves over the years. The sun of Provence, which revolutionized its way of painting, illuminates the gigantic space of Quarries. The expressive brushstrokes and daring colors are revealed on the walls of Quarries, highlighting a permanent dialogue between the shadow and the light.
Travel through the different stages of his life and travel to the heart of his early works to the sunny landscapes and nocturnals of the South that revealed the artist we know today.

The visual and musical creation produced by Culturespaces and realized by Gianfranco Iannuzzi, Renato Gatto and Massimiliano Siccardi, highlights the chromatic richness of the greatest masterpieces of Van Gogh, set in motion thanks to the advanced technical equipment AMIEX ®.
Galerie photo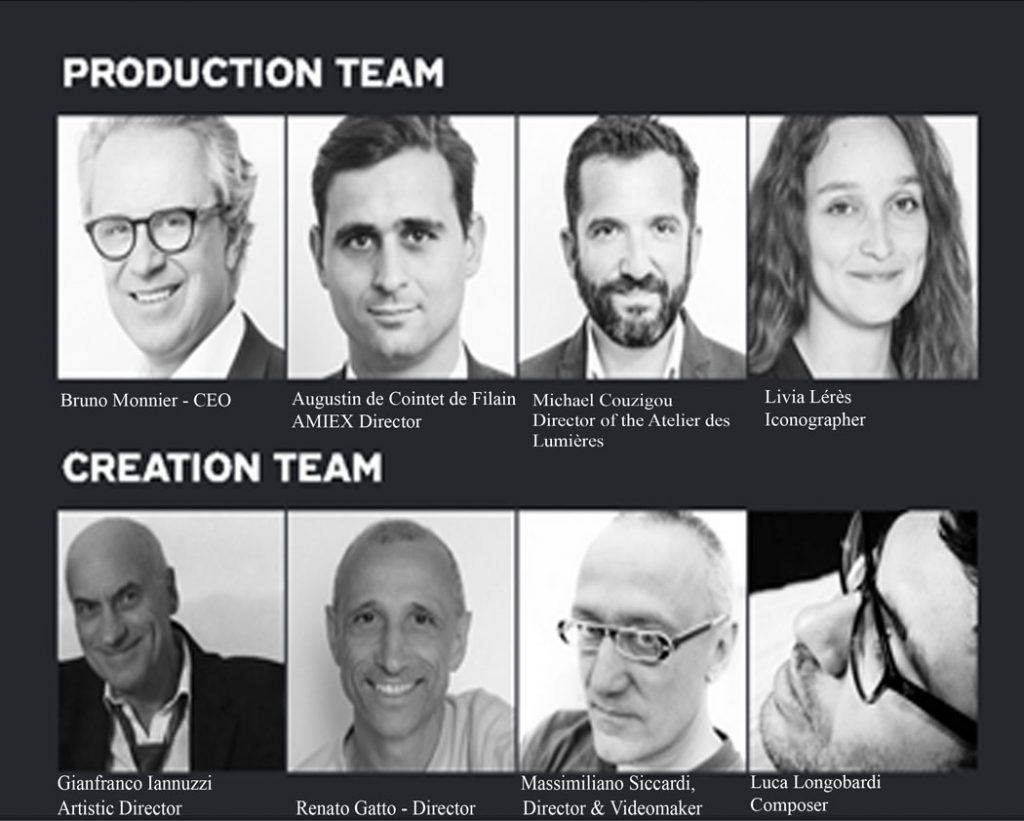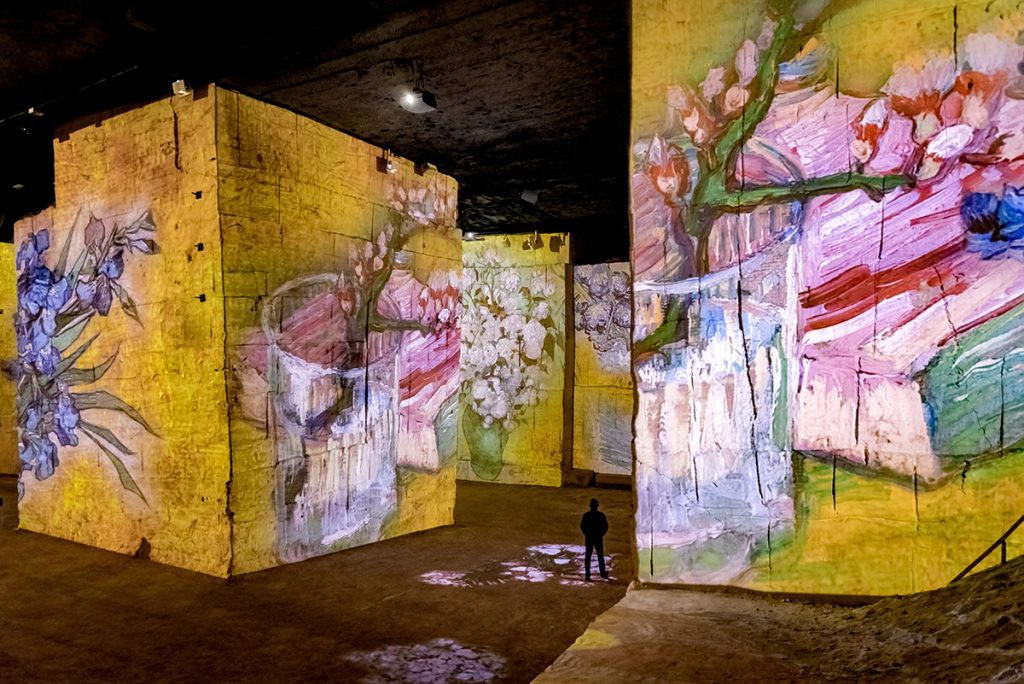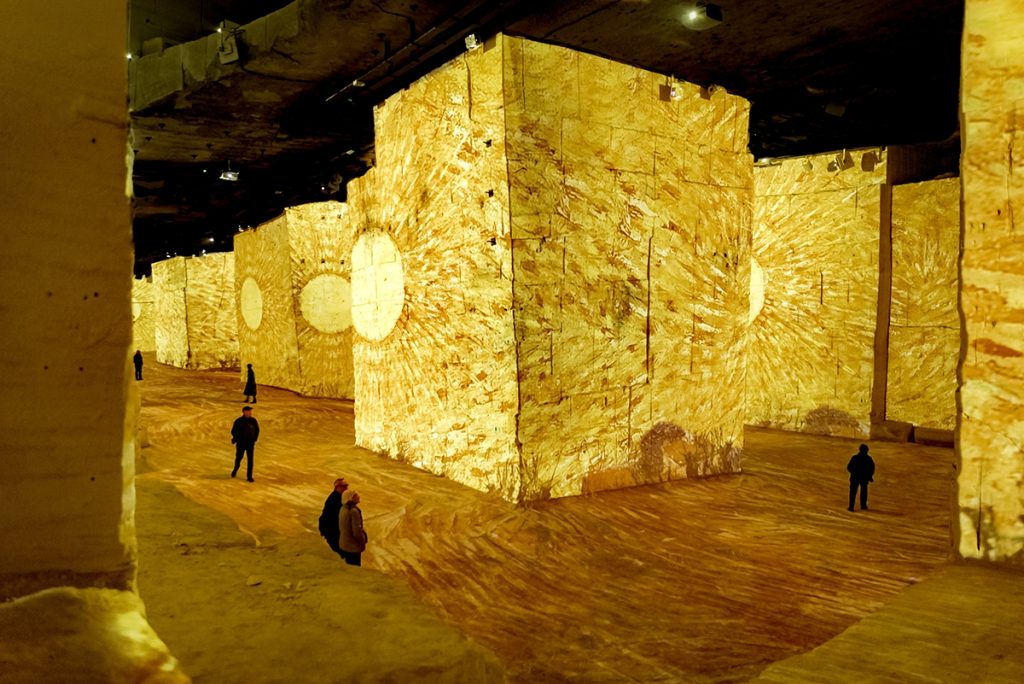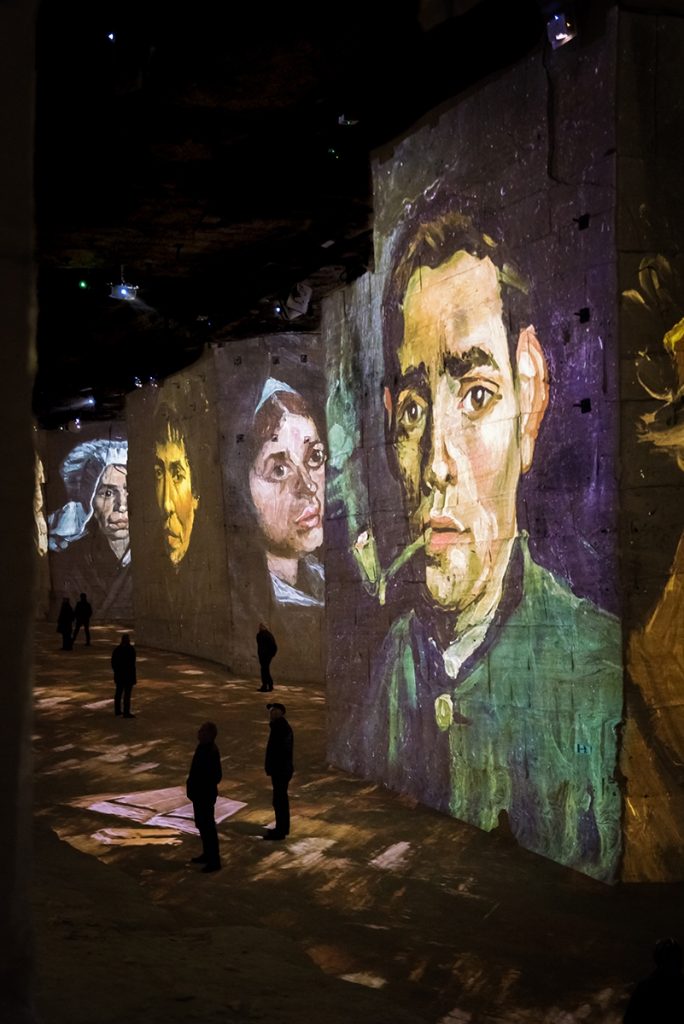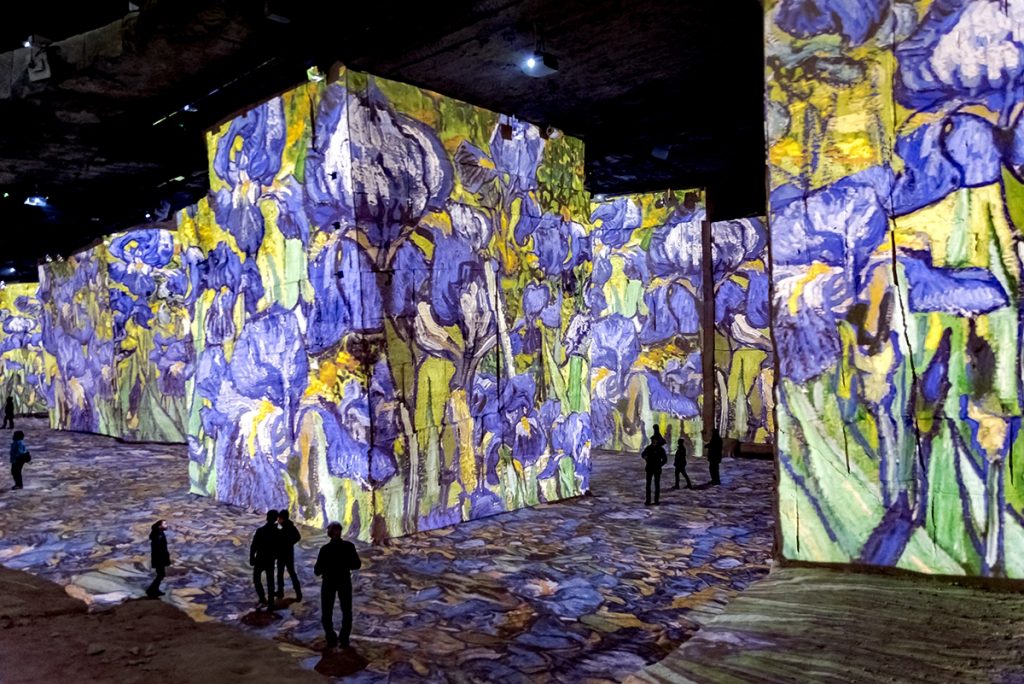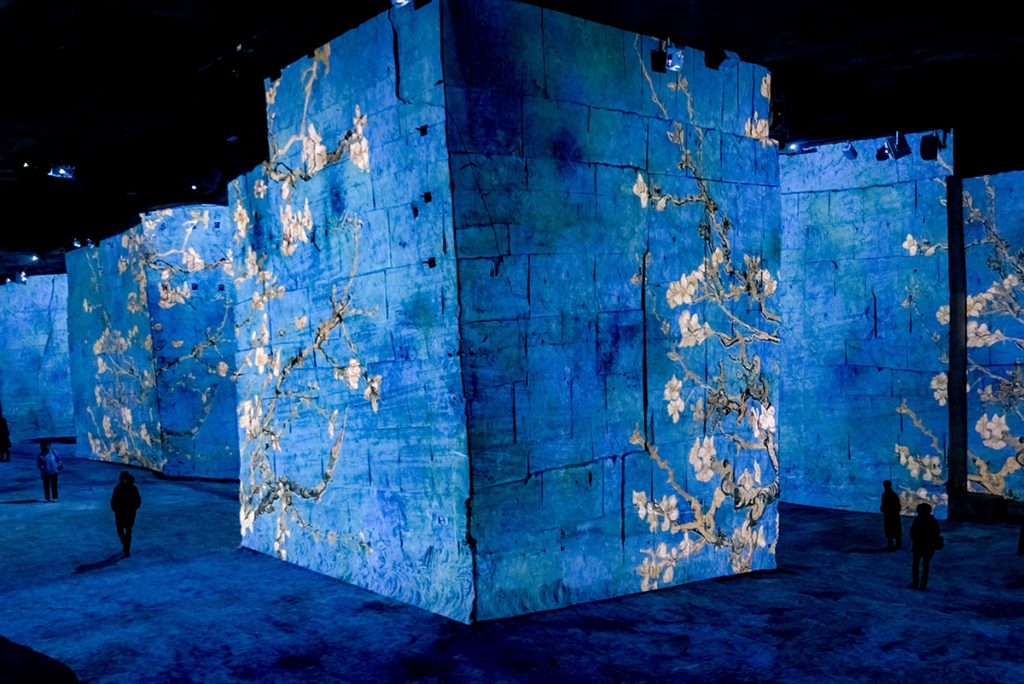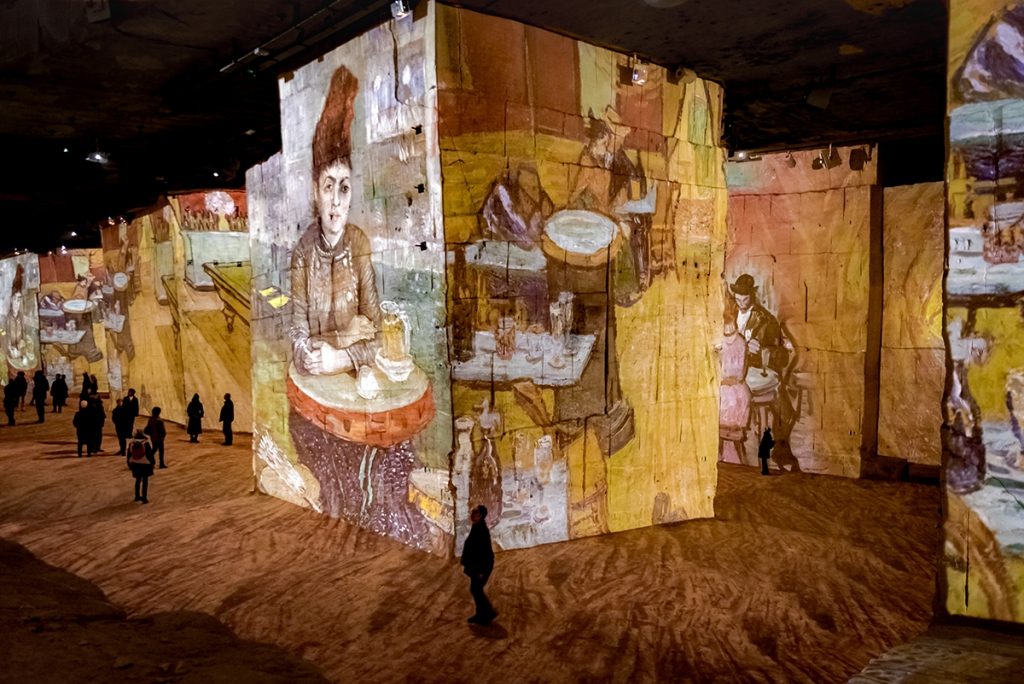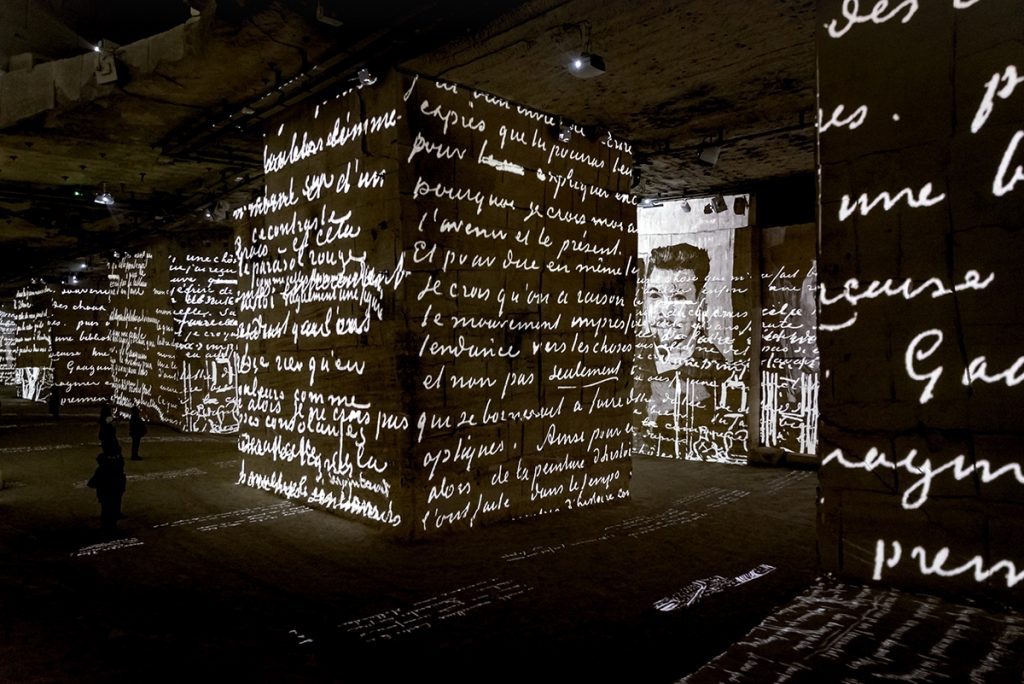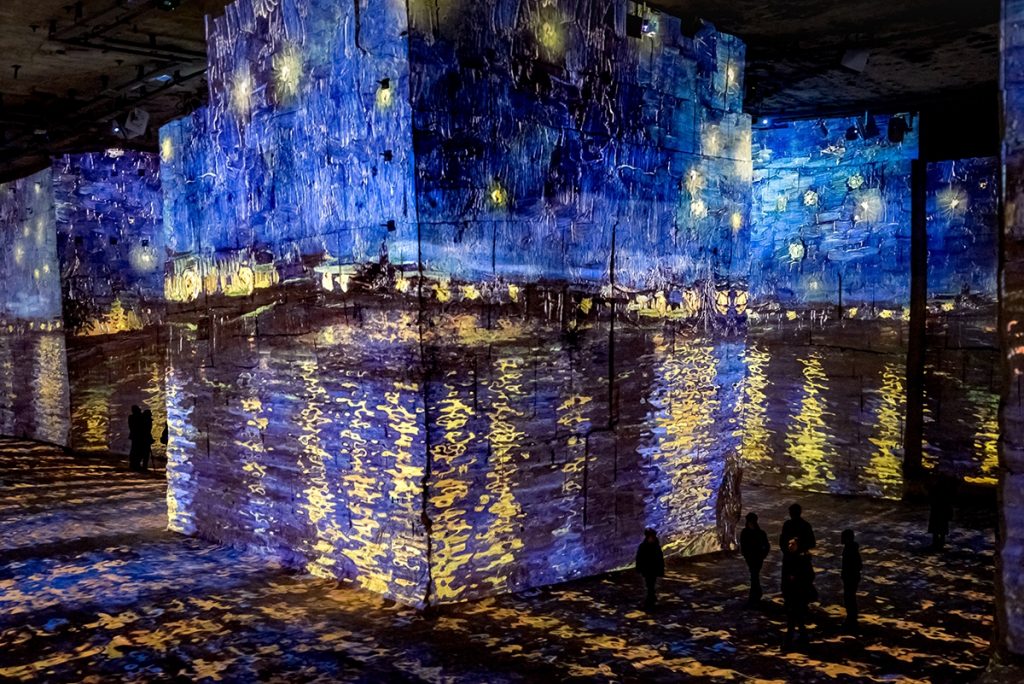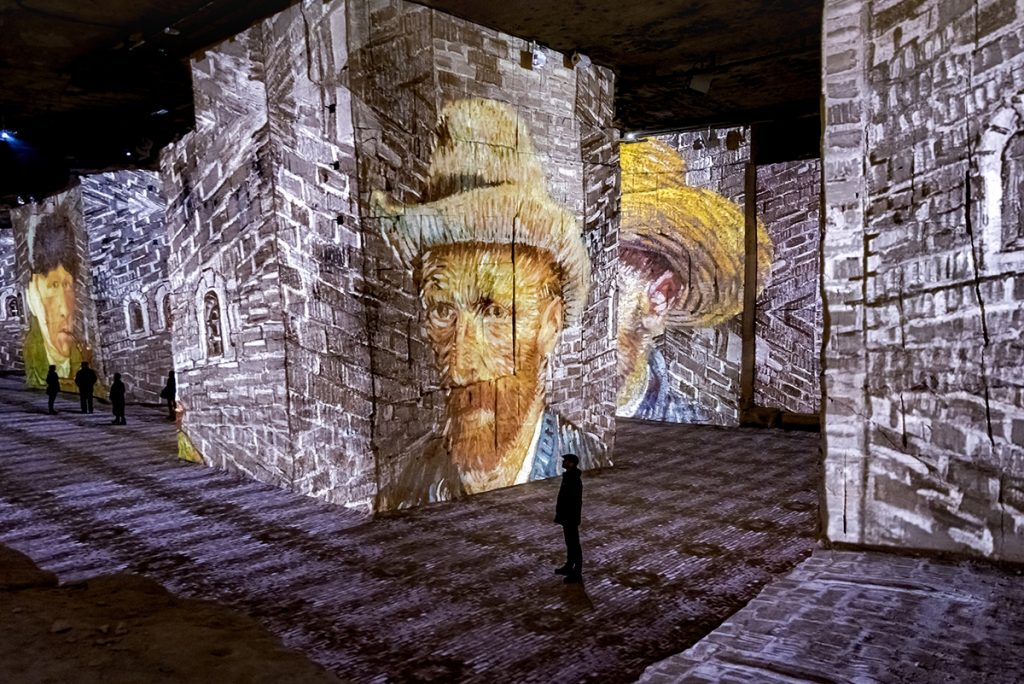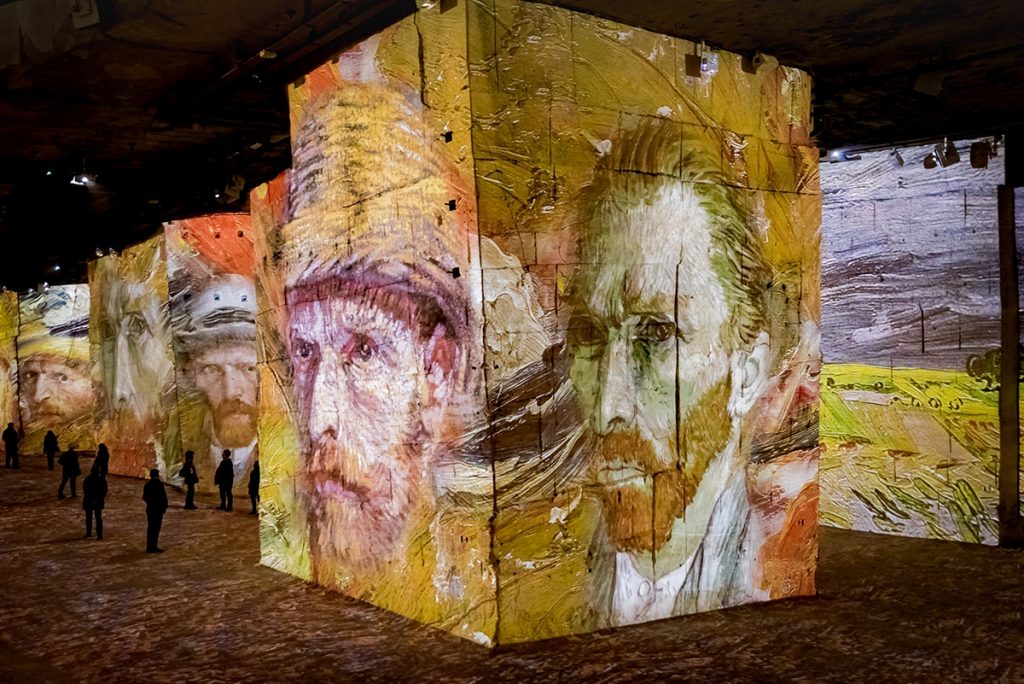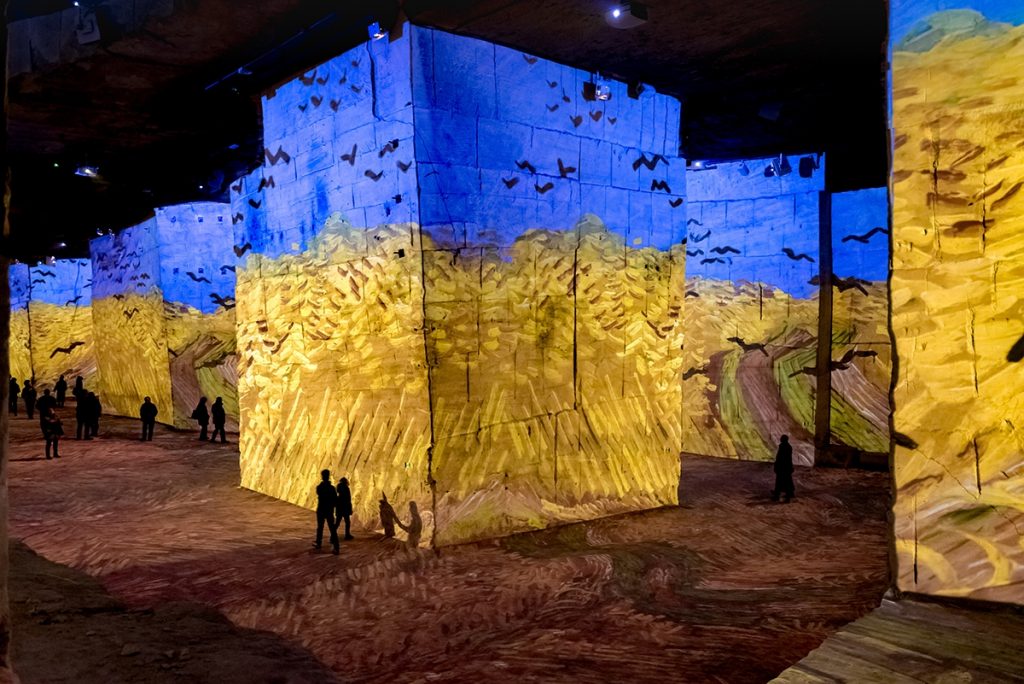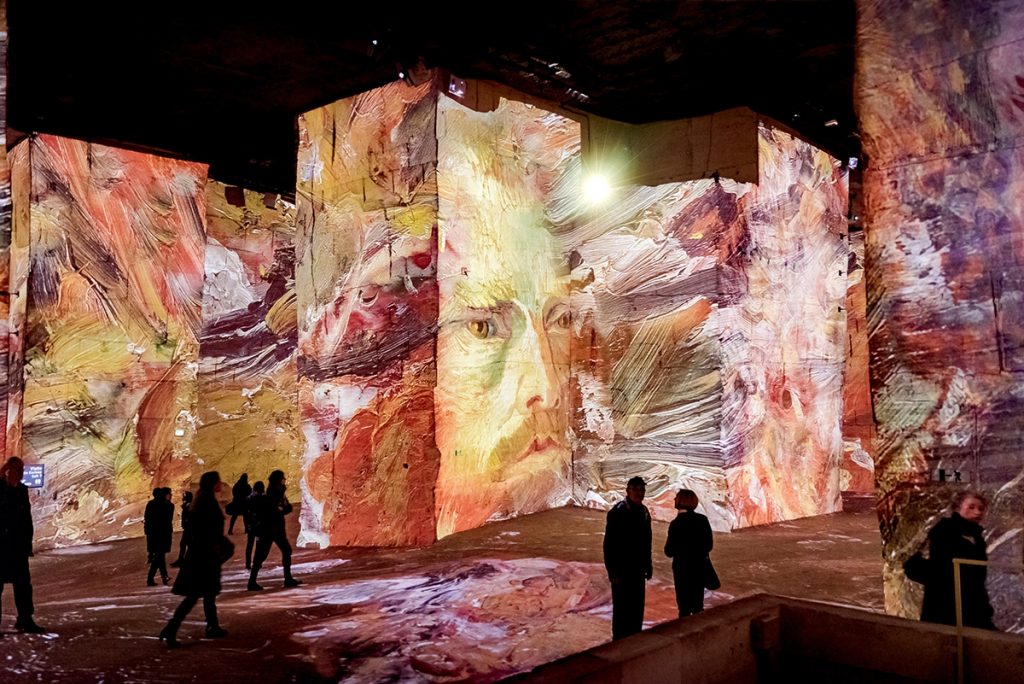 L'équipe de production
PBS NewsHour full episode May 10, 2019
PBS NewsHour Published on May 10, 2019
Friday on the NewsHour, trade talks between the U.S. and China conclude in Washington with no agreement reached, and President Trump hikes tariffs. Plus: How voters in Iowa feel about early campaign appearances from 2020 Democrats, Shields and Brooks analyze the week's political news, the grisly trade of tiger trafficking and an unprecedented Rembrandt exhibition in Amsterdam. Stream your PBS favorites with the PBS app: https://to.pbs.org/2Jb8twG Find more from PBS NewsHour at https://www.pbs.org/newshour Subscribe to our YouTube channel: https://bit.ly/2HfsCD6 Follow us: Facebook: https://www.pbs.org/newshour Twitter: https://www.twitter.com/newshour Instagram: https://www.instagram.com/newshour Snapchat: @pbsnews Subscribe: PBS NewsHour podcasts: https://www.pbs.org/newshour/podcasts Newsletters: https://www.pbs.org/newshour/subscribe
PBS NewsHour full episode May 9, 2019
PBS NewsHour Published on May 9, 2019
Thursday on the NewsHour, the occurrence of another school shooting intensifies the debate about safety in the classroom. Plus: IPO values for ride-share companies, why some sports stars shun President Trump, an interview with House Judiciary Committee Chair Jerry Nadler about the standoff over the Mueller report, how the Netherlands is reducing waste and "To Kill a Mockingbird" on Broadway.
PBS NewsHour full episode May 8, 2019
PBS NewsHour Published on May 8, 2019
Wednesday on the NewsHour, a showdown between the House Judiciary Committee and the Trump White House is heating up over the Mueller report. Plus: Iran says it will stop abiding by the provisions of a 2015 nuclear agreement from which the U.S. withdrew last year, what we're learning about President Trump's tax returns, Democratic presidential candidate John Delaney and inside a megafire.
Humans pushing 1 million species to brink of extinction, says UN report
PBS NewsHour Published on May 6, 2019
A new UN report reveals the extent to which mankind is changing life on Earth. Written by an international panel of experts, it concludes that nearly a quarter of animal and plant groups are at risk of extinction, some within decades. William Brangham talks to one of the report's authors, the National University of Mexico's Patricia Balvanera, about what's driving the changes and how to stop them. Stream your PBS favorites with the PBS app: https://to.pbs.org/2Jb8twG Find more from PBS NewsHour at https://www.pbs.org/newshour Subscribe to our YouTube channel: https://bit.ly/2HfsCD6 Follow us: Facebook: https://www.pbs.org/newshour Twitter: https://www.twitter.com/newshour Instagram: https://www.instagram.com/newshour Snapchat: @pbsnews Subscribe: PBS NewsHour podcasts: https://www.pbs.org/newshour/podcasts Newsletters: https://www.pbs.org/newshour/subscribe
Category News & Politics
PBS NewsHour Weekend full episode May 5, 2019
PBS NewsHour Published on May 5, 2019
On this edition for Sunday, May 5, rocket attacks and airstrikes in a renewed Israel-Gaza conflict, the battle between the legislative and executive branches over the Mueller report, why an Ebola outbreak in the Democratic Republic of Congo continues to grow, and musician Joe Jackson celebrates his 40th anniversary tour. Hari Sreenivasan anchors from New York.
Category News & Politics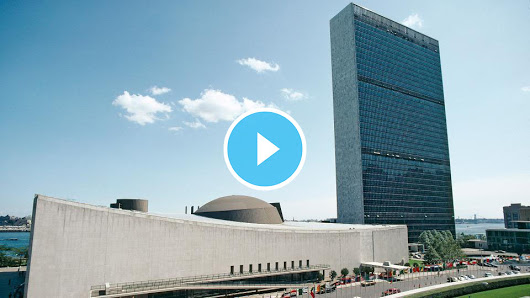 webtv.un.org
24 Hour Live and pre-recorded Programming
22 Dec 2018 – The UN Web TV Channel is available 24 hours a day with selected live programming of United Nations meetings and events as well as with pre-recorded video features and documentaries on various global issues.
For more information please visit the following link:
https://webtv.un.org/live/
United Nations Web TV (@UNWebTV)
Daniel Kish has been blind since he was 13 months old, but has learned to "see" using a form of echolocation. He clicks his tongue and sends out flashes of sound that bounce off surfaces in the environment and return to him, helping him to construct an understanding of the space around him. In a rousing talk, Kish shows how this works — and asks us all to let go of our fear of the dark unknown.
This talk was presented at an official TED conference, and was featured by our editors on the home page.
About the speaker
Daniel Kish · Perceptual navigation specialist
Daniel Kish expands the perceptual toolbox of both blind and sighted humans by teaching echolocation — the ability to observe our surroundings via sound.
More Resources
from the blog
Take a walk with Daniel Kish as he uses flash sonar to navigate at TED2015 — and in his everyday life.
TED2015 | March 2015 Senses disability fear
Fake News and The Indian Elections – BBC Click
BBC Click Published on Apr 24, 2019
Click looks at how social media is being used in the Indian elections. We explore the latest wave of AI techniques being applied to art and go to Japan to see how one company is hoping to make artificial shooting stars become a reality. Subscribe HERE https://bit.ly/1uNQEWR Find us online at www.bbc.com/click Twitter: @bbcclick Facebook: www.facebook.com/BBCClick
Category Science & Technology
Climate change: Fact or fiction? | Head to Head
Al Jazeera English Published on May 16, 2016
Some scientists say the earth's climate changes constantly and naturally, but the vast majority of them believe the current rise in global temperature is man-made, and could be catastrophic for the planet. But is all this but a case of extreme 'climate alarmism'? Climate change sceptic Richard Lindzen is challenged on his view that concern about global warming is alarmist nonsense. More from Head to Head on: YouTube – https://aje.io/4a46 Facebook – https://facebook.com/AJHeadToHead Twitter – https://twitter.com/AJHeadToHead Website – https://aljazeera.com/headtohead
Category Entertainment
The battle against climate change by Paul Kingsnorth – Docu
vpro documentary Published on Apr 26, 2019
Humanity has lost the battle against climate change. That is what Paul Kingsnorth thinks. The former environmental activist believes that we can´t stop climate change anymore. How should we live on knowing that climate change is a fact that can´t be denied anymore? A documentary that gives thinker and writer Paul Kingsnorth the time to explain how humanity still can be hopeful although the battle against climate change in his eyes has been lost. Former environmental activist and writer Paul Kingsnorth has withdrawn to Ireland on a unspoilt part of the earth. You could say that he lives now at the end of the world. A portrait of an end-time thinker who nevertheless does not give up hope and continues to believe in the power of nature. Thinker and writer Paul Kingsnorth stood early on the barricades as a conservationist. He resisted the insatiable hunger of the globalized world for more land, resources and things in England and on the other side of the world in Papa New Guinea. Kingsnorth was one of the leaders of the environmental movement and reached a large international audience with its passionate speeches. But at some point, he came to terms that he had to revisit his belief that humanity could save the world. In his bundled essays "Confessions of a recovering environmentalist" (2017) he describes how some weak-kneed accountants of this world hollowed out the green movement from the inside and exchanged the barricades for ties and conference tables. Limiting CO2 emissions became the new gospel because it was measurable and countable. But according to Kingsnorth, that is an illusion. He thinks that in his victory rush, the green movement of today exchanges the remaining wild nature for a wind or solar panel farm. The battle is lost. Kingsnorth withdrew with his family to the Irish countryside to live self-sufficient. He founded the "Dark Mountain Project" in which writers, poets and artists are looking for a different view of the end of the world, based on the connection between man and nature. He exchanged his clenched fist and protesting voice for an inner, literary search for the question of what makes us human and what our place is on this magical planet. Original titel: De aarde draait door Originally broadcasted by VPRO in 2018. © VPRO Backlight December 2018 On VPRO broadcast you will find nonfiction videos with English subtitles, French subtitles and Spanish subtitles, such as documentaries, short interviews and documentary series. VPRO Documentary publishes one new subtitled documentary about current affairs, finance, sustainability, climate change or politics every week. We research subjects like politics, world economy, society and science with experts and try to grasp the essence of prominent trends and developments. Subscribe to our channel for great, subtitled, recent documentaries. Visit additional youtube channels bij VPRO broadcast: VPRO Broadcast, all international VPRO programs: https://www.youtube.com/VPRObroadcast VPRO DOK, German only documentaries: https://www.youtube.com/channel/UCBi0… VPRO Metropolis, remarkable stories from all over the world: https://www.youtube.com/user/VPROmetr… VPRO World Stories, the travel series of VPRO: https://www.youtube.com/VPROworldstories VPRO Extra, additional footage and one off's: https://www.youtube.com/channel/UCTLr… www.VPRObroadcast.com Credits: Director: Tomas Kaan Research: Henneke Hagen Camera: Gregg Telussa Sound: Benny Jansen Edit: Sonja ten Boom Pictures research: Nina Huisman Online Editor: Erik van den Berg Production: Marie Schutgens Commissioning Ediotrs: Marije Meerman, Doke Romeijn English, French and Spanish subtitles: Ericsson. French and Spanish subtitles are co-funded by European Union.
Category News & Politics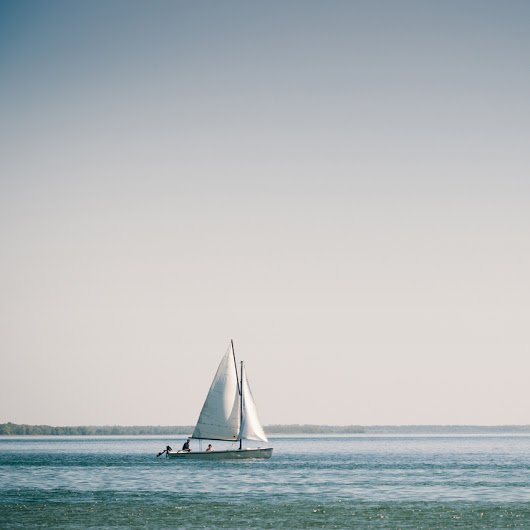 Originally shared by ****
sail away © Holger Nimtz
Lake Müritz | 2018
https://www.holge.de

Follow me on instagram:
https://www.instagram.com/holger.nimtz/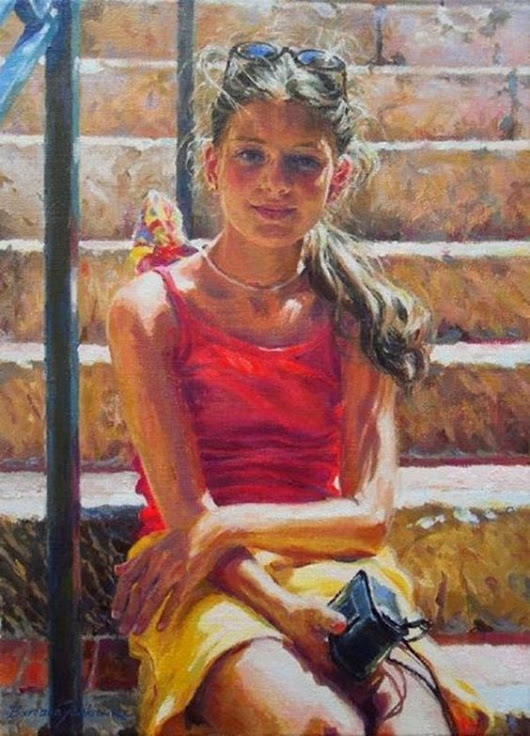 Originally shared by ****
Luis Claudio Morgilli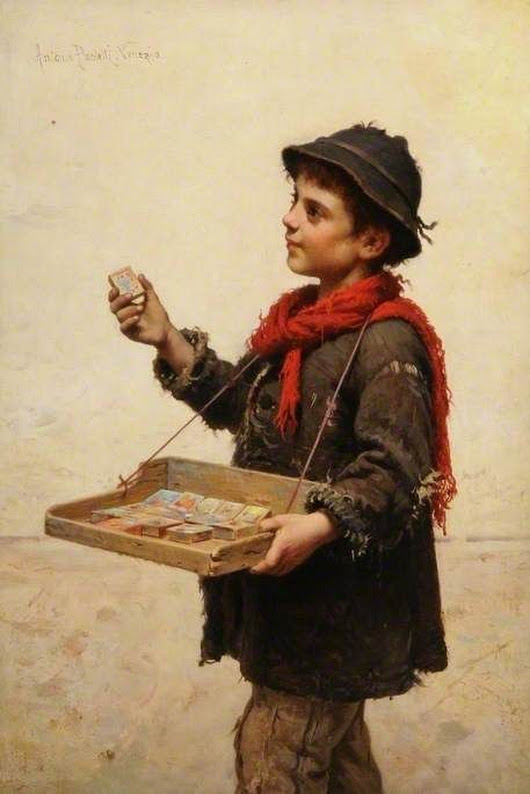 Originally shared by ****
Antonio Ermolao Paoletti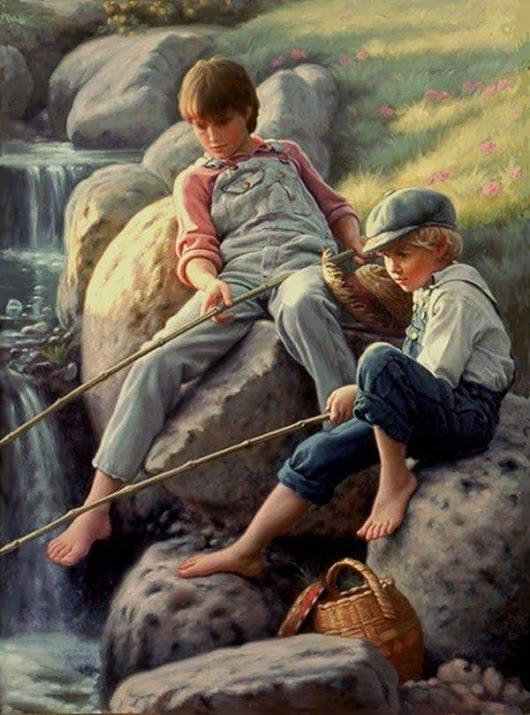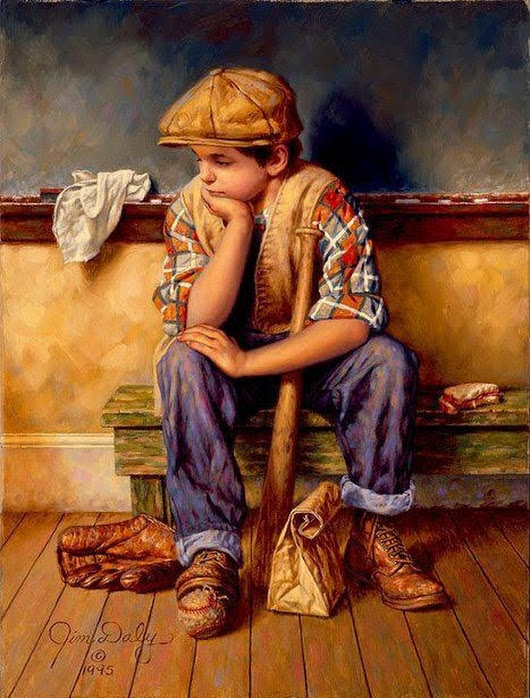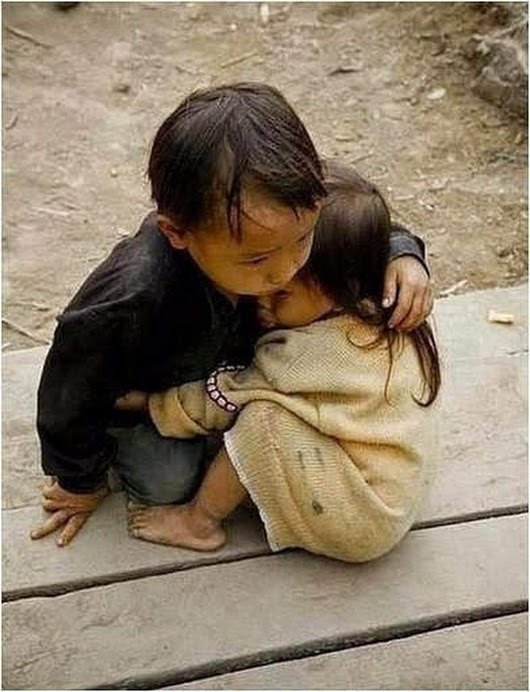 Originally shared by ****

Happines Peace for all Children World
LIVE: Watch TRT World
TRT World Started streaming on Apr 22, 2019
At TRT World we're building a global community focused around change. We're looking beyond the headlines to drive meaningful conversations that empower. We want to connect people across the globe to issues that matter. We explore the reality behind the hashtags and the people behind the statistics. We will seek to unpack the issues behind each story. #TRTWorld #BreakingNews Subscribe: https://trt.world/subscribe Facebook: https://trt.world/facebook Twitter: https://trt.world/twitter Instagram: https://trt.world/instagram Visit our website: https://trt.world
Category News & Politics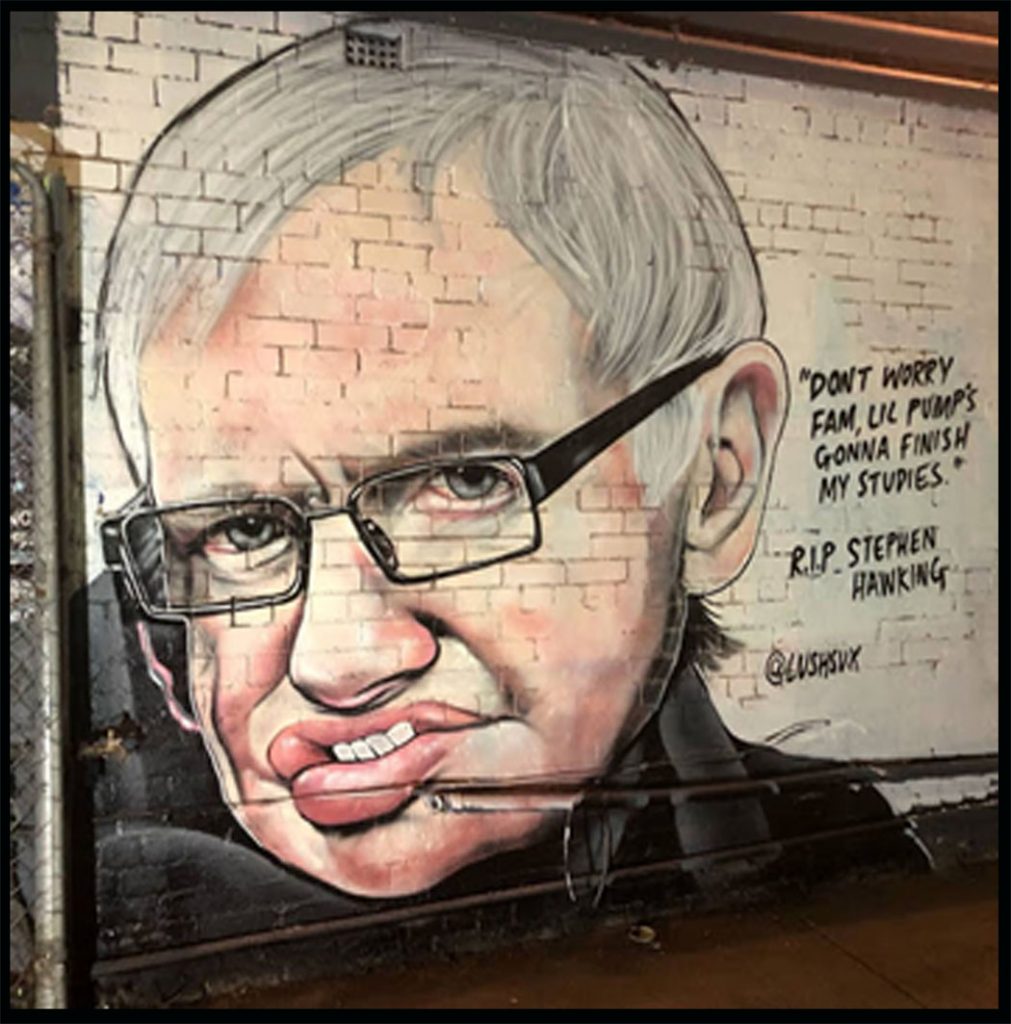 Originally shared by Torrid Luna
Better version. via the Street Art Community.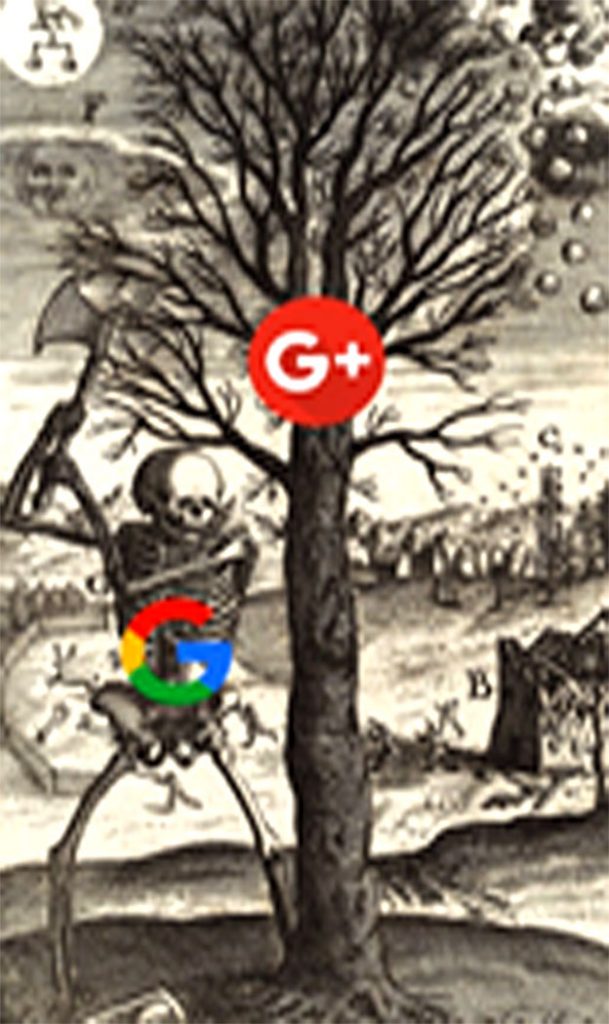 Originally shared by Spherical Trigonometry
Engraving by Philipp Sadeler Der Tod (The Death) c 1626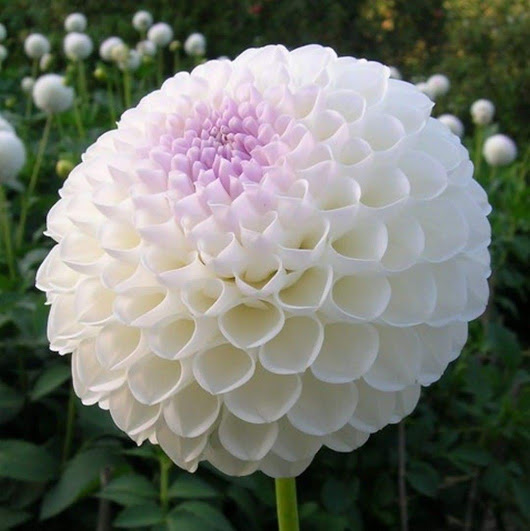 Originally shared by Mostafa Hadj
D a h l i a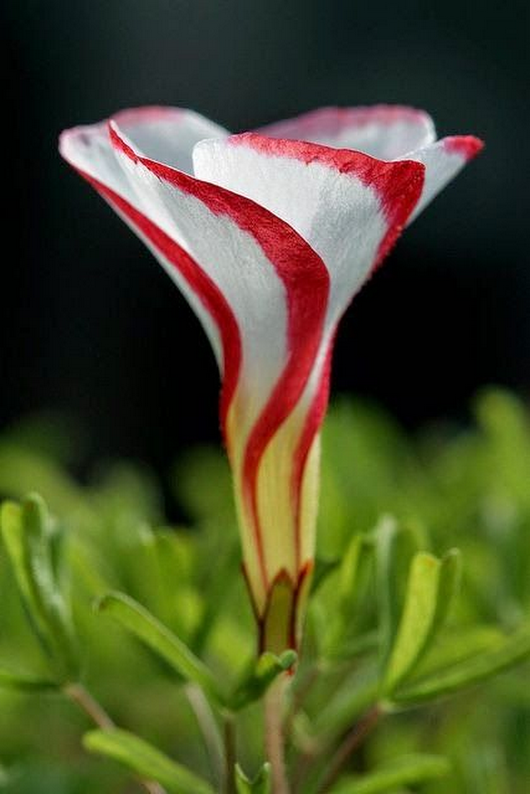 Originally shared by Mostafa Hadj
Oxalis versicolor ou oseille de canne en Sucre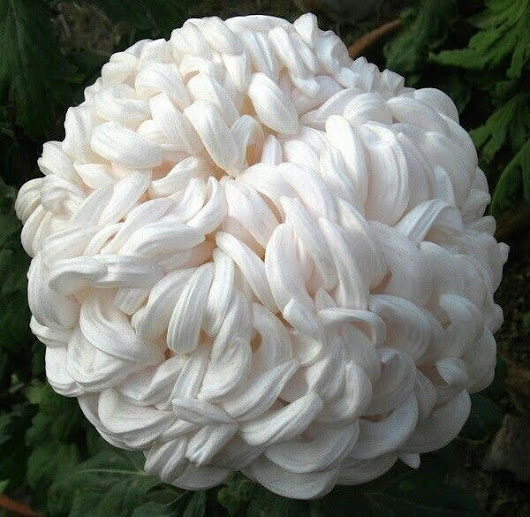 Originally shared by Mostafa Hadj
Chrysanthemum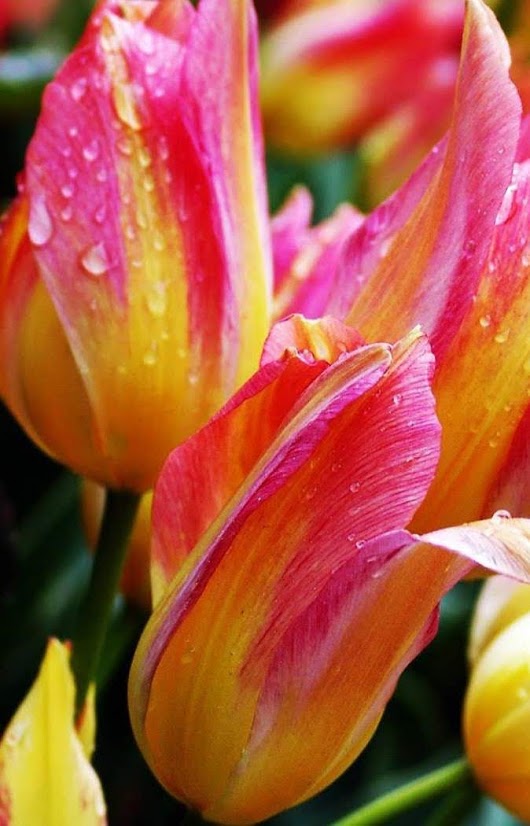 Lovely tulips… ??????????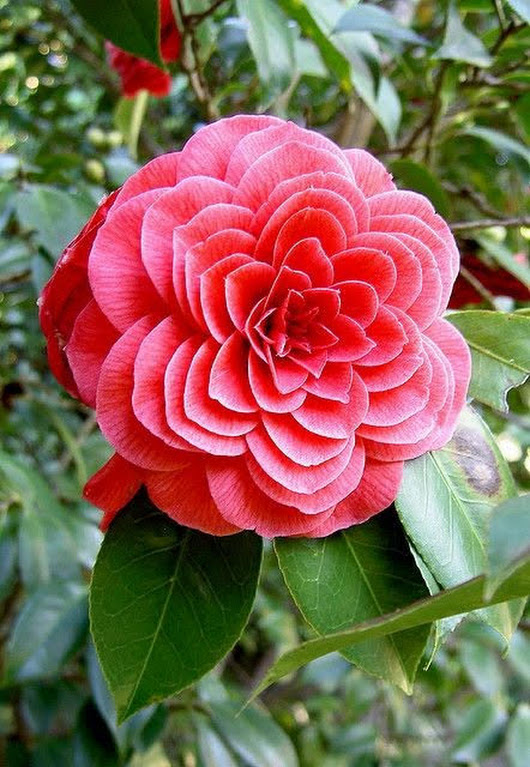 Originally shared by Mostafa Hadj
Camellia Semmetry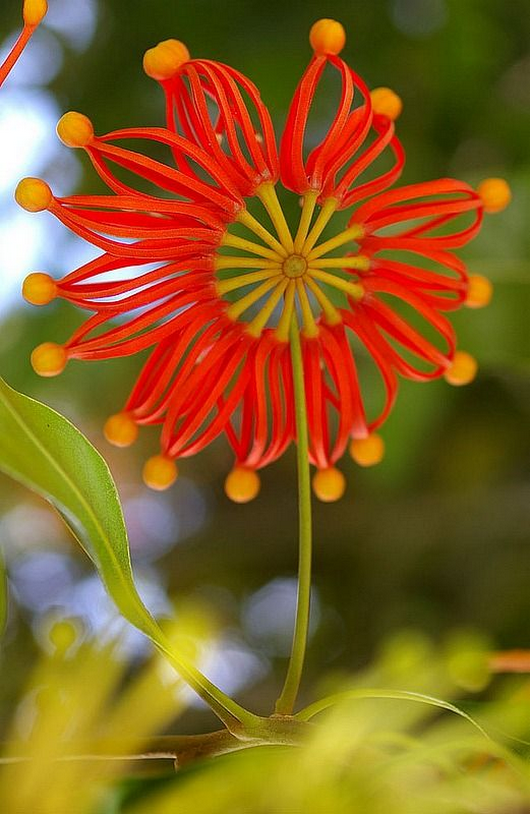 Originally shared by Mostafa Hadj
Stenocarpus sinuatus, connu sous le nom d'arbre à roue de feu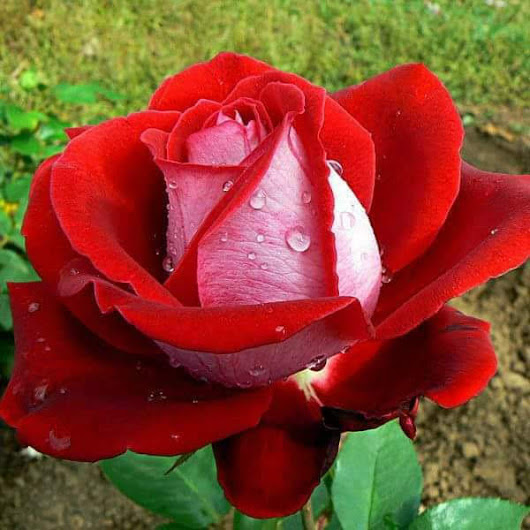 Originally shared by Mostafa Hadj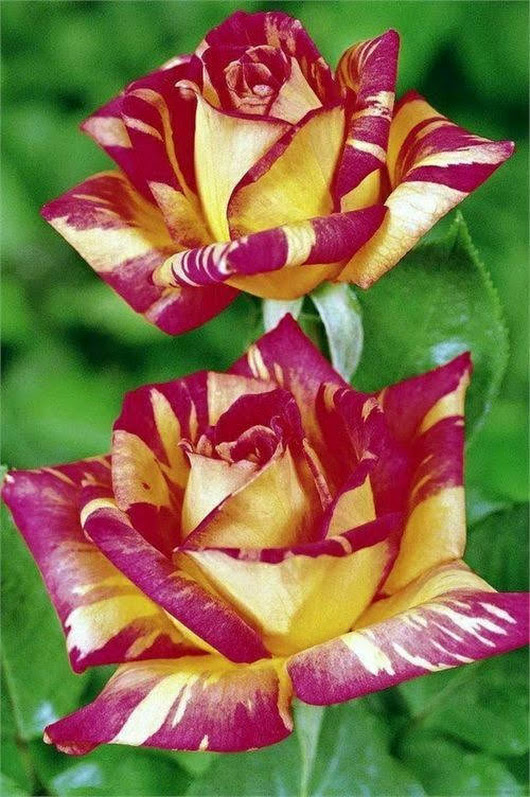 Originally shared by Aleksey Babich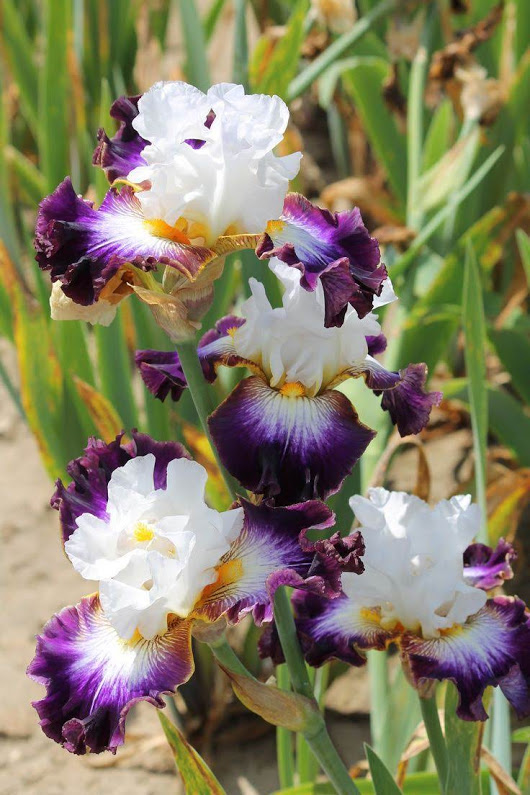 #Beautiful #Flowers #Lovely ?
https://plus.google.com/+shibily
Category News & Politics
DW News Livestream | Latest news and breaking stories
DW News Started streaming on Jan 21, 2019
DW News goes deep beneath the surface, providing the key stories from Europe and around the world. Exciting reports and interviews from the worlds of politics, business, sports, culture and social media are presented by our DW anchors in 15-, 30- and 60-minute shows. Correspondents on the ground and experts in the studio deliver detailed insights and analysis of issues that affect our viewers around the world. We combine our expertise on Germany and Europe with a special interest in Africa and Asia while keeping track of stories from the rest of the world. Informative, entertaining and up-to-date – DW News, connecting the dots for our viewers across the globe. Deutsche Welle is Germany's international broadcaster. We convey a comprehensive image of Germany, report events and developments, incorporate German and other perspectives in a journalistically independent manner. By doing so we promote understanding between cultures and peoples.
Category News & Politics
Michigan-based photographer Vincent Brady uses an elaborate 4-camera rig and lots of software to capture what he calls Planetary Panoramas. These are somewhat similar to the tiny planet videos we've seen the last few months, but the results are quite a bit more dramatic. He shares about his technique:
While experimenting with different photography tricks and techniques back in 2012, I was shooting 360 degree panoramas in the daytime and long exposures of the stars streaking in the sky at night. It suddenly became clear that the potential to combine the two techniques could be a trip! Since the Earth is rotating at a steady 1,040 mph I created a custom rig of 4 cameras with fisheye lenses to capture the entire night-sky in motion. Thus the images show the stars rotating around the north star as well as the effect of the southern pole as well and a 360 degree panorama of the scene on Earth. Each camera is doing nonstop long exposures, typically about 1 minute consecutively for the life of the camera battery. Usually about 3 hours. I then made a script to stitch all the thousands of these panoramas into this time-lapse.
You can learn more about how Brady makes these and see more of his photography over on his website. (via Colossal Submissions)