Oystermouth Castle, Swansea, Wales, UK, June 9, 2019
Photographs by Ing-On Vibulbhan-Watts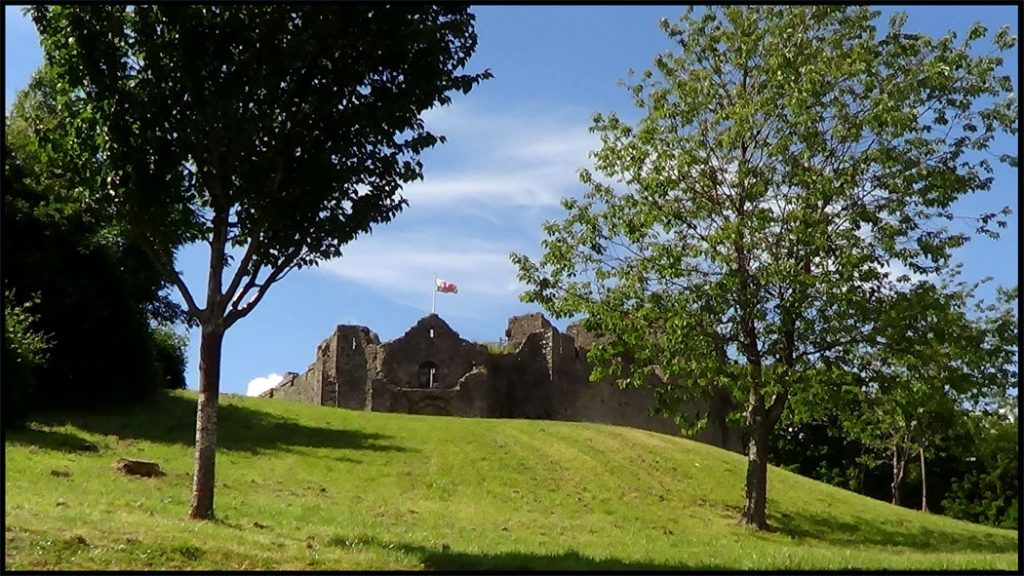 This is the Gower Peninsula's finest castle, standing on a small hill with a magnificent view over Swansea Bay in the resort town of Mumbles. It is well-preserved, intricate and exciting to explore. Oystermouth Castle was founded by William de Londres of Ogmore Castle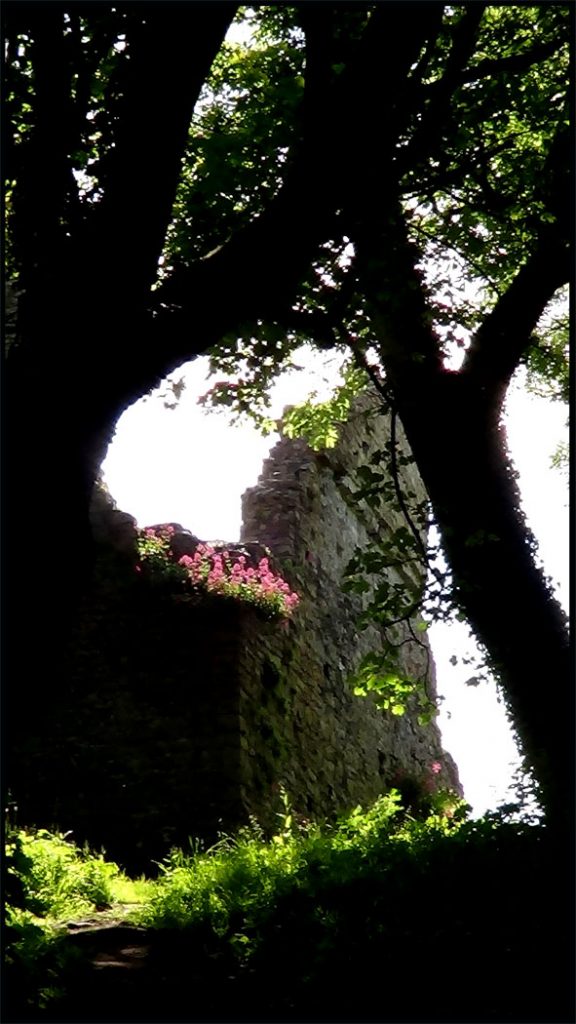 We enjoyed walking in the woods in back of the Castle, near the chapel window.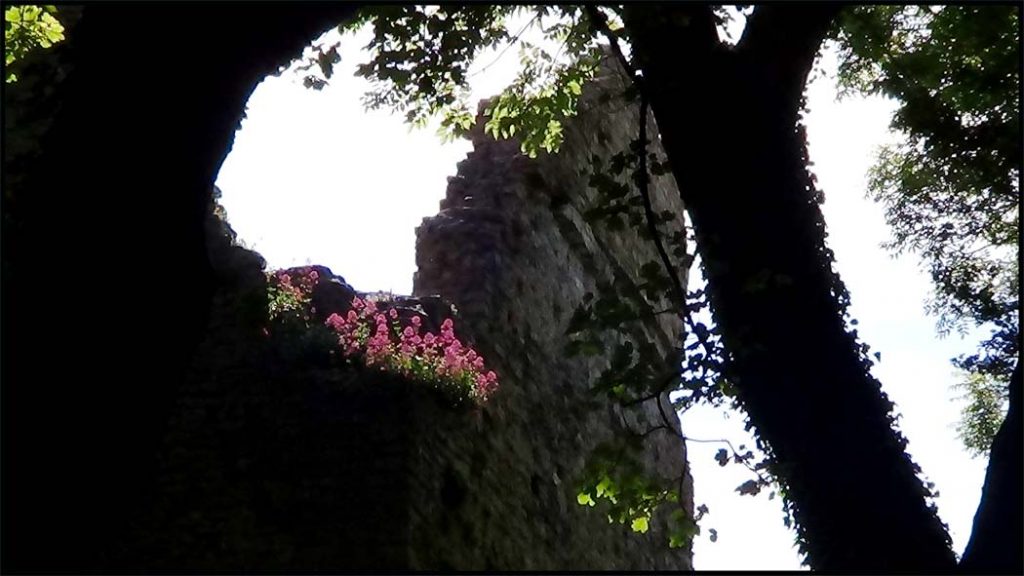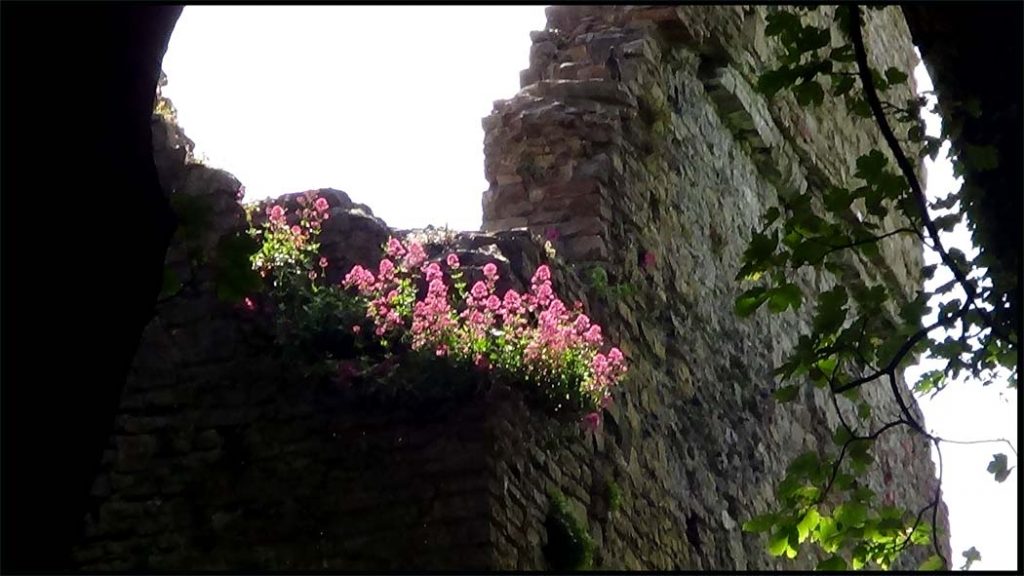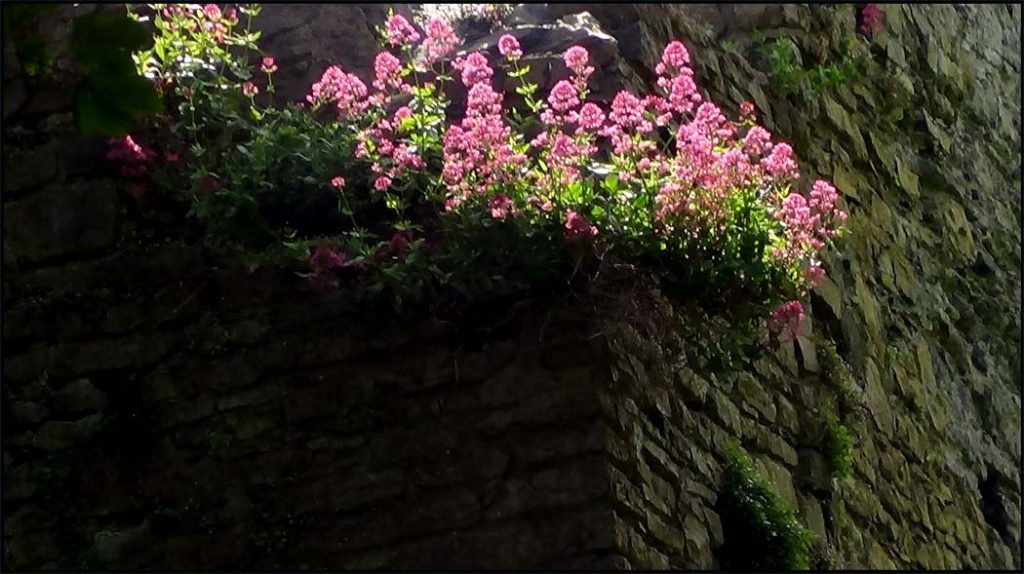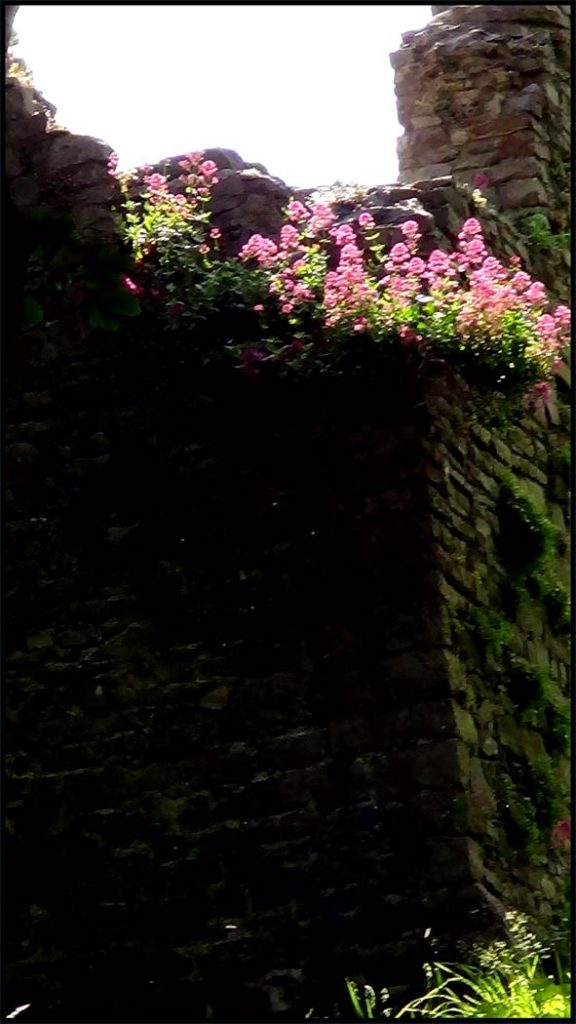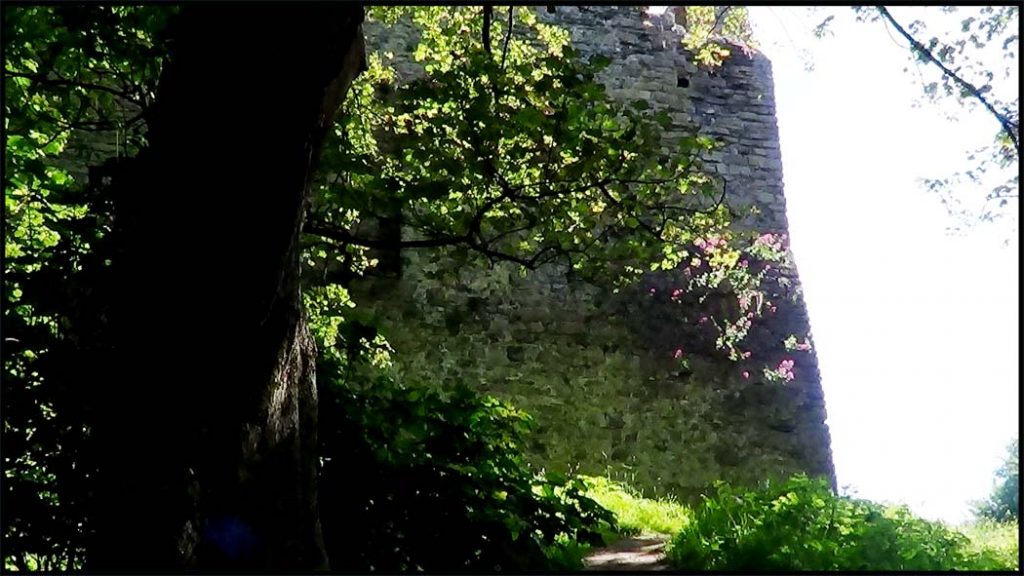 Sun shines on leaves
Touching little pink flowers
On the ground a patch of light yellow-green grass
A bush of dark green plants near by
On the surface of the castle wall
Creates a harmony of textures
And shades of green
A moment of utopia on earth
I was so happy to be surrounded by nature. We need to protect the forests and create more green places for all of us to enjoy.
Peace with Nature, where all life originates.
Ing-On Vibulbhan-Watts, Monday, June 17, 2019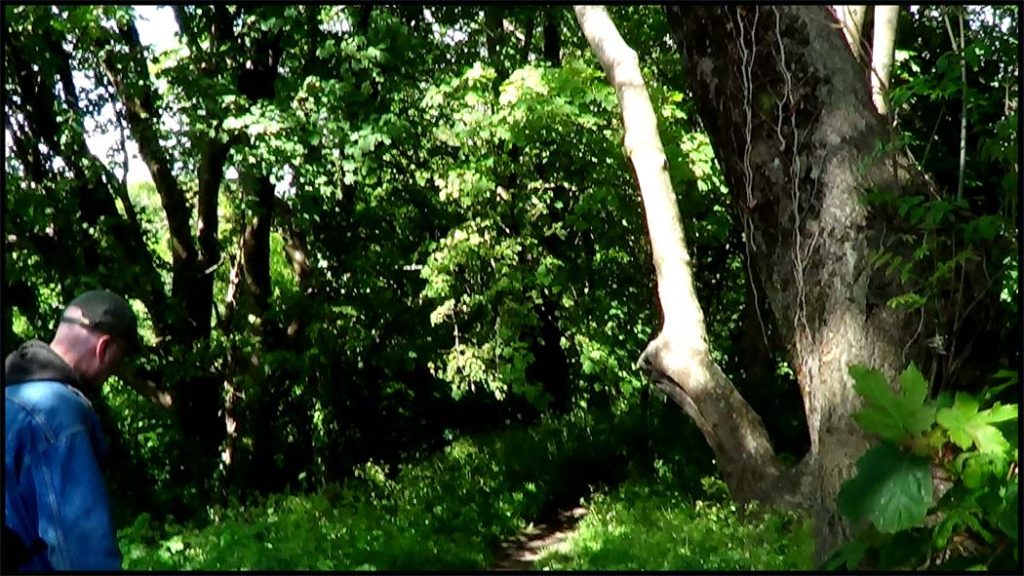 Here there are beautiful tall trees.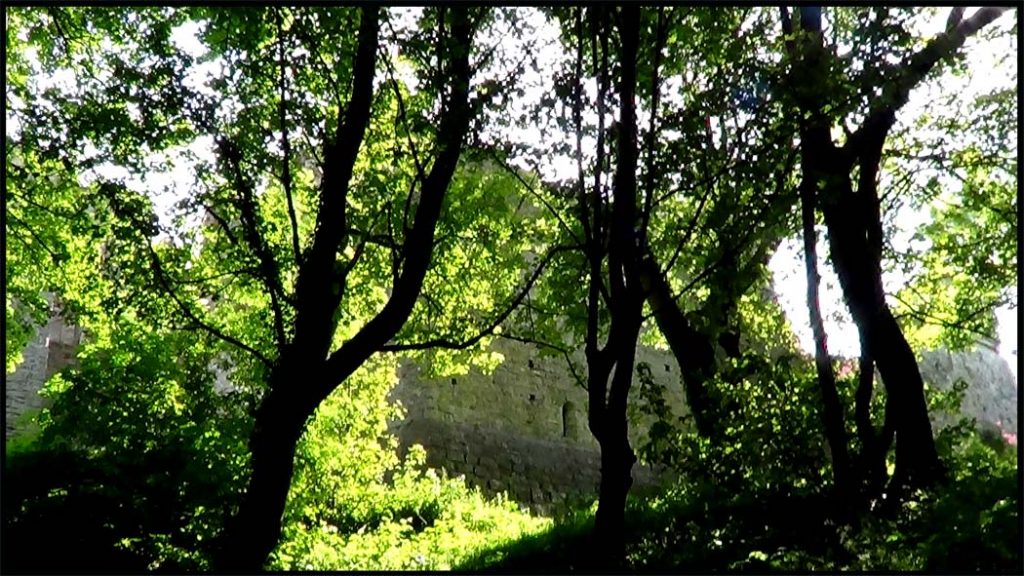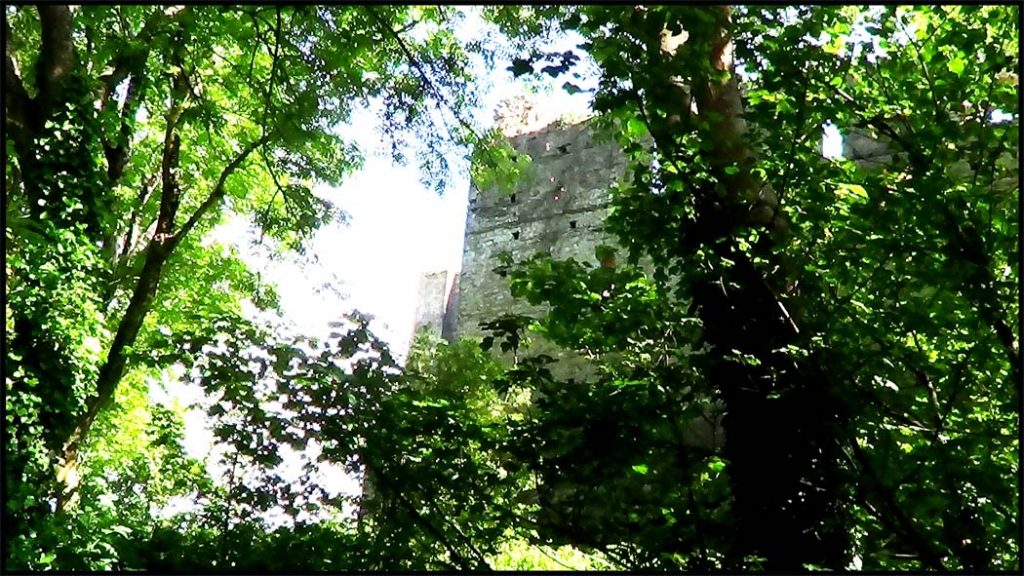 There is a woods in back of the castle.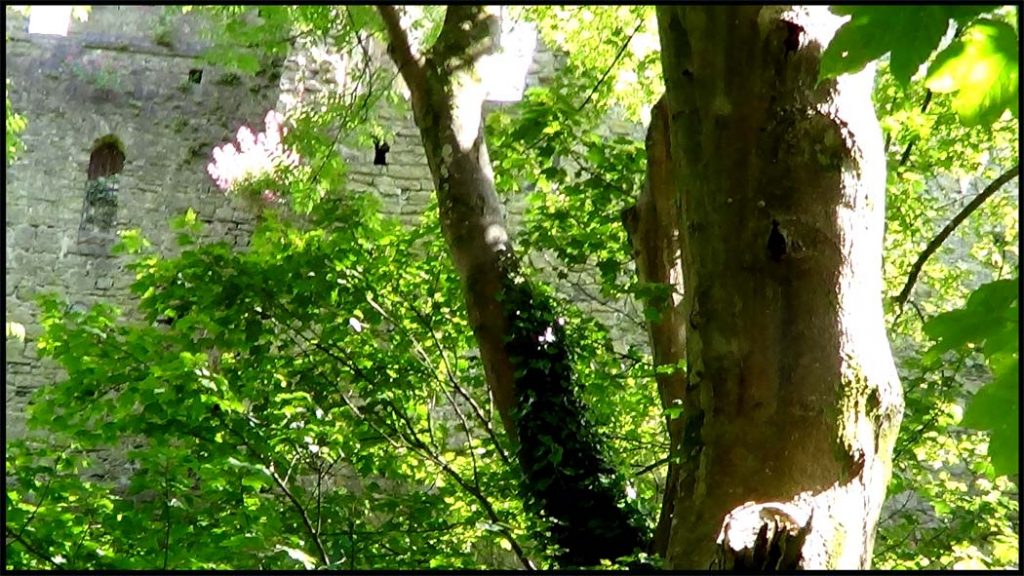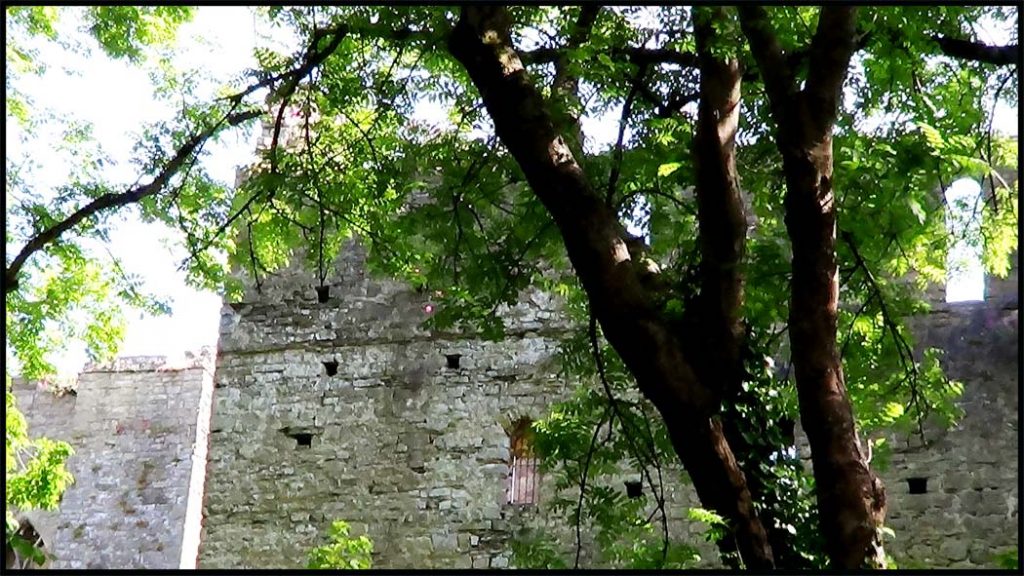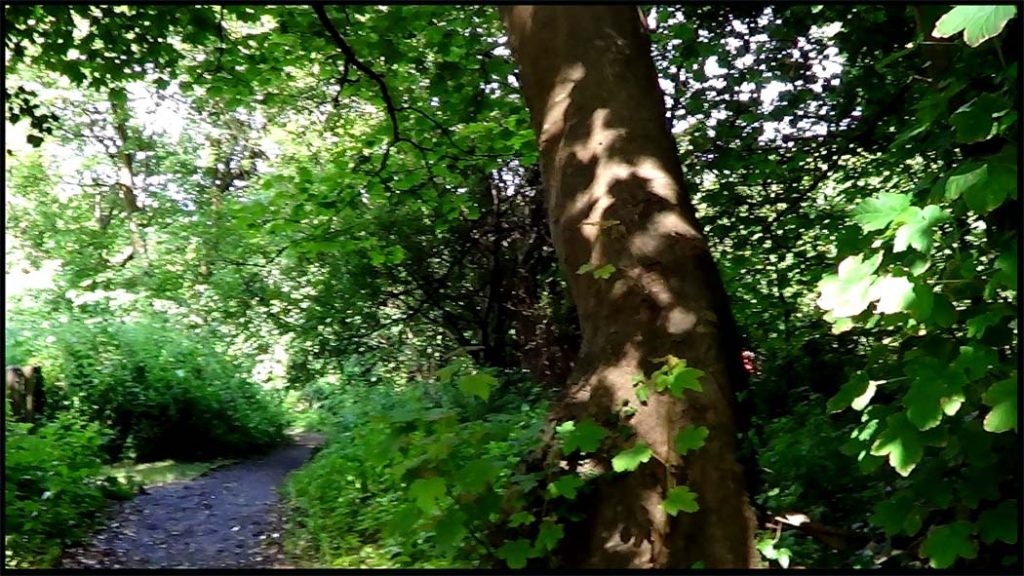 Sun shines through the space between the leaves that cover the tree branches, casting a beautiful shadow on the tree trunk.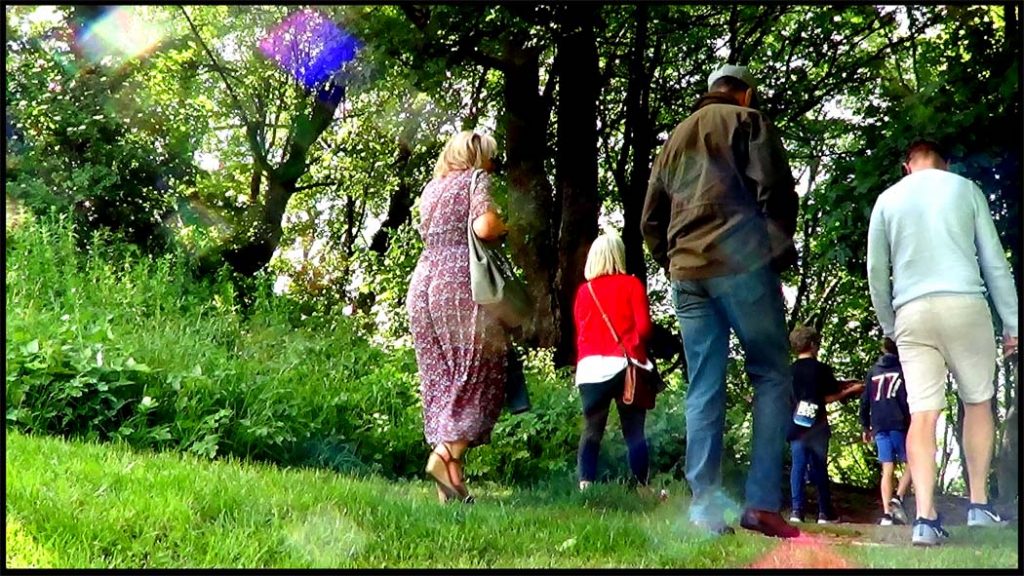 Adults and children have a good time walking through the woods.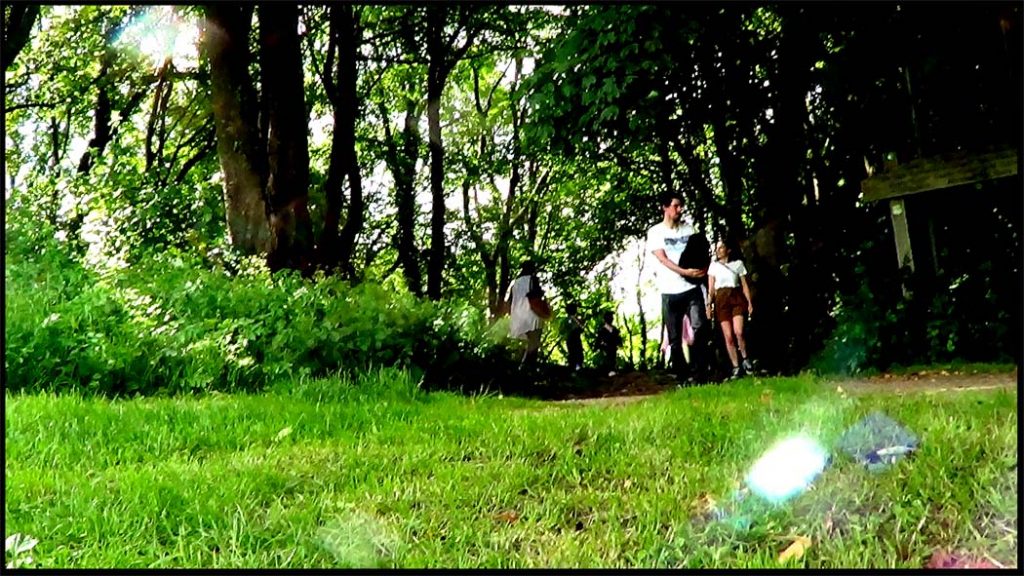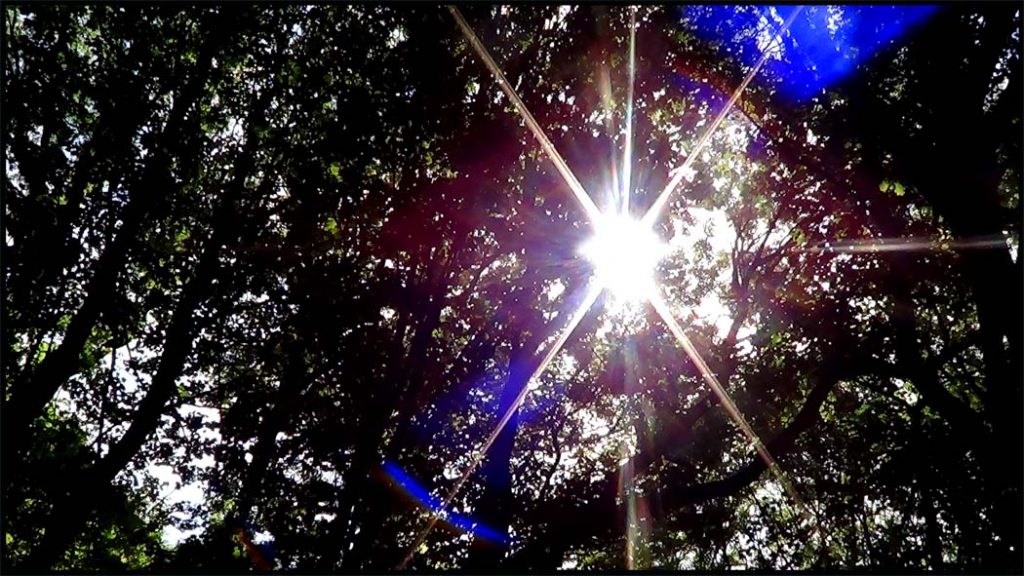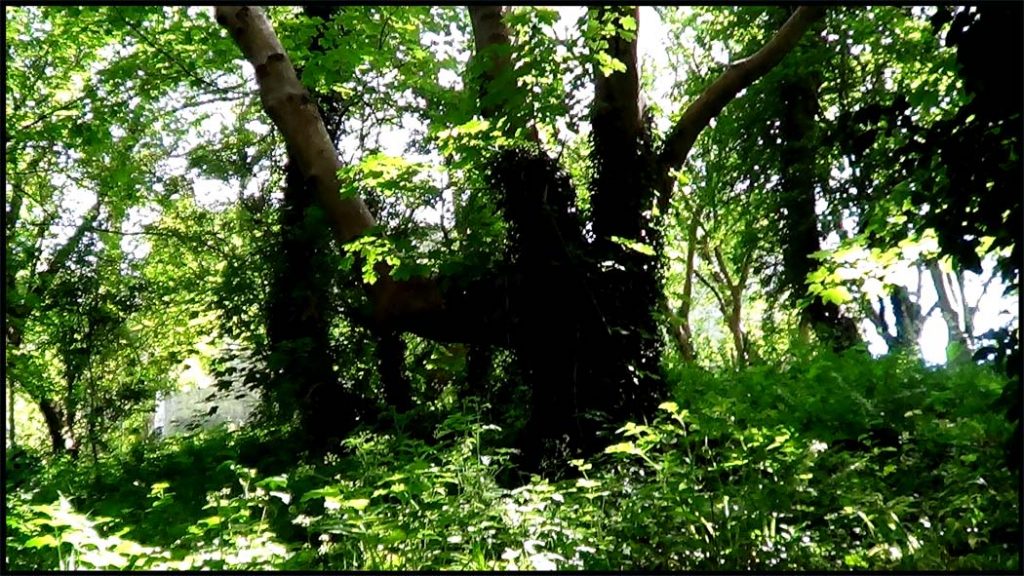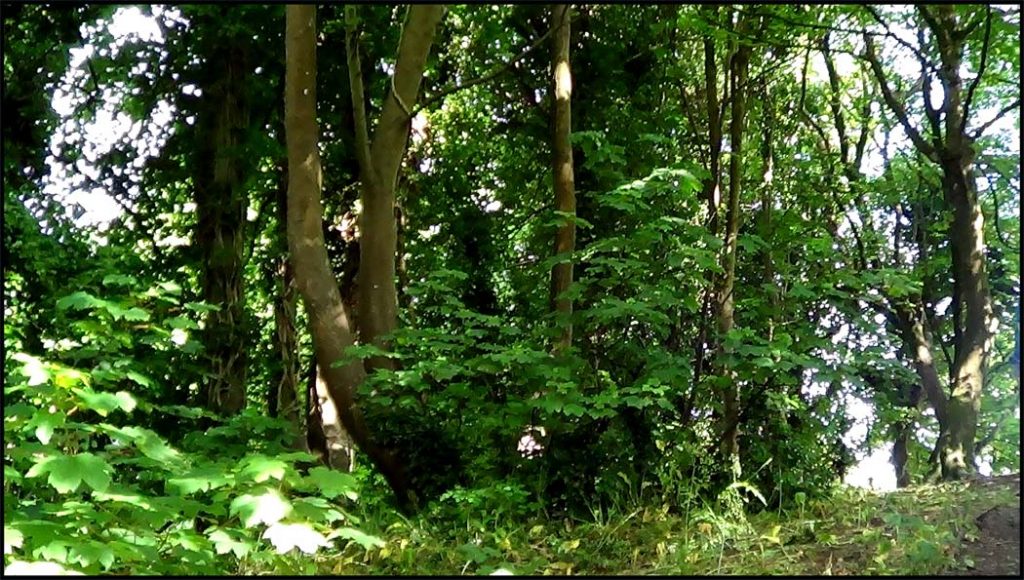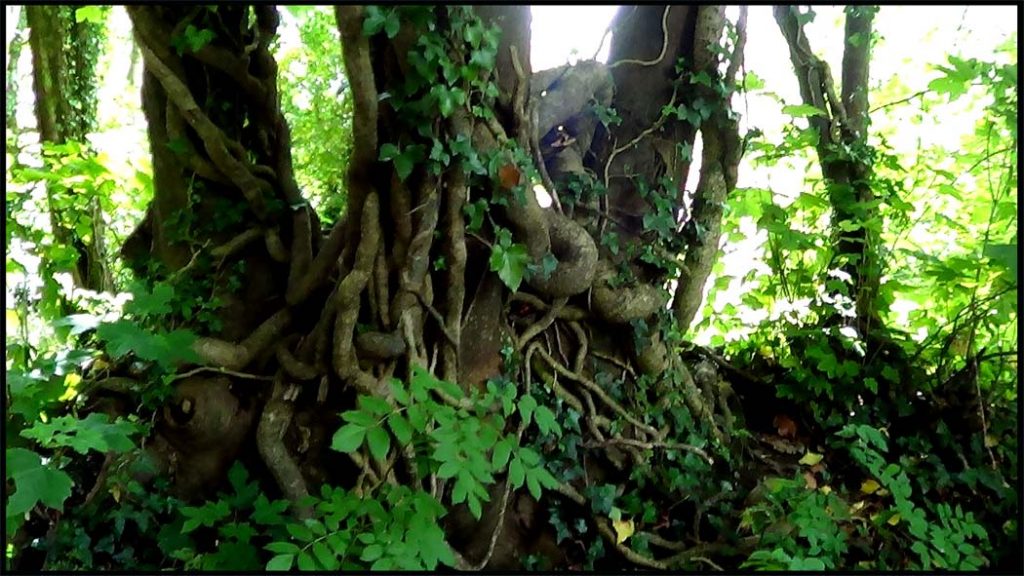 I love the roots of the tree, growing out and wrapping around the trunk of the tree.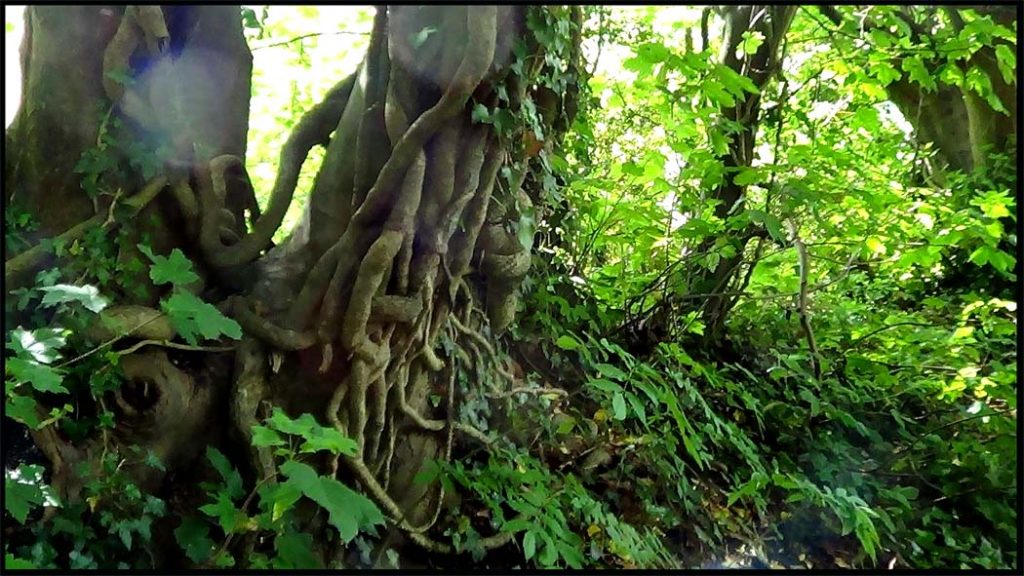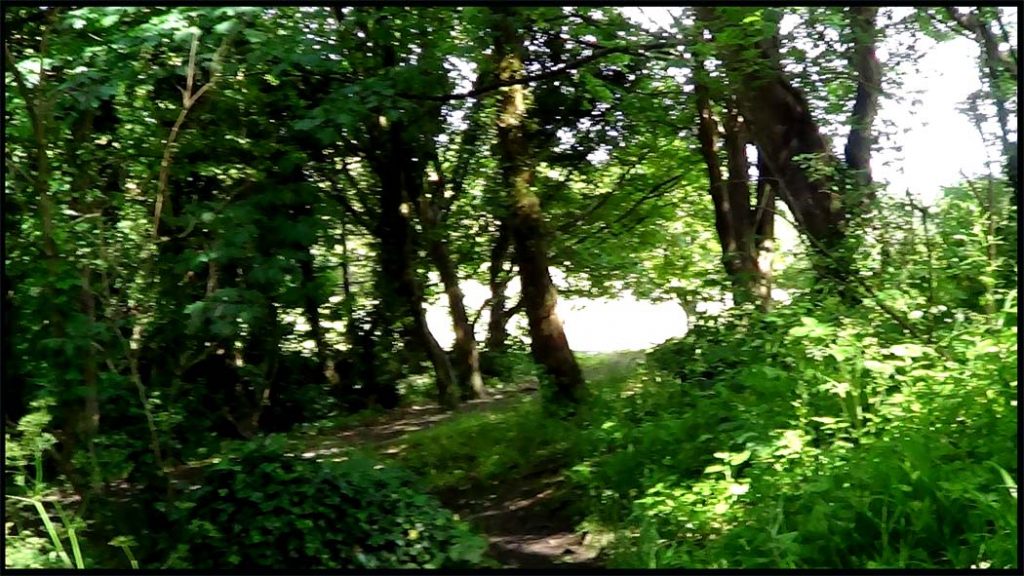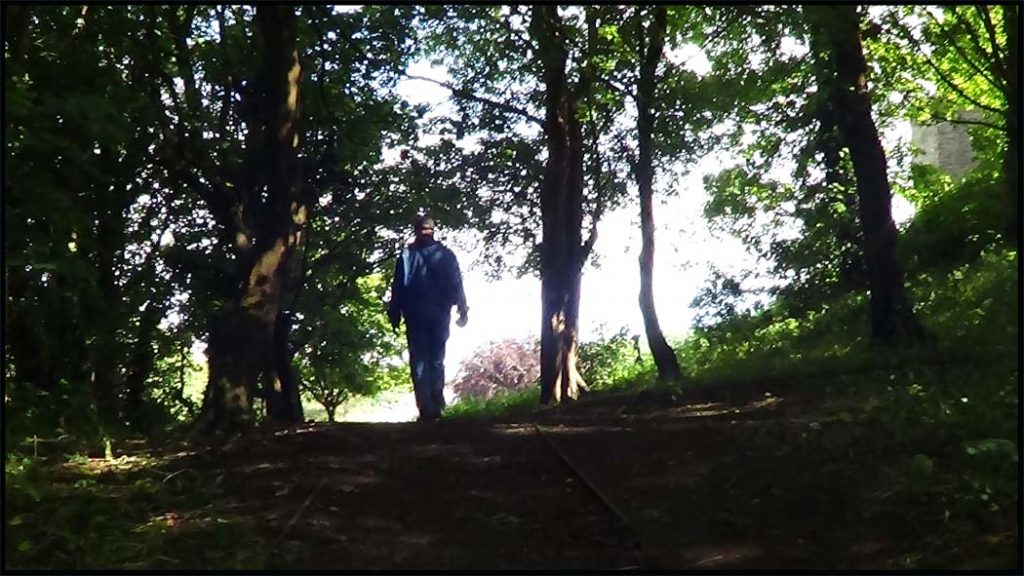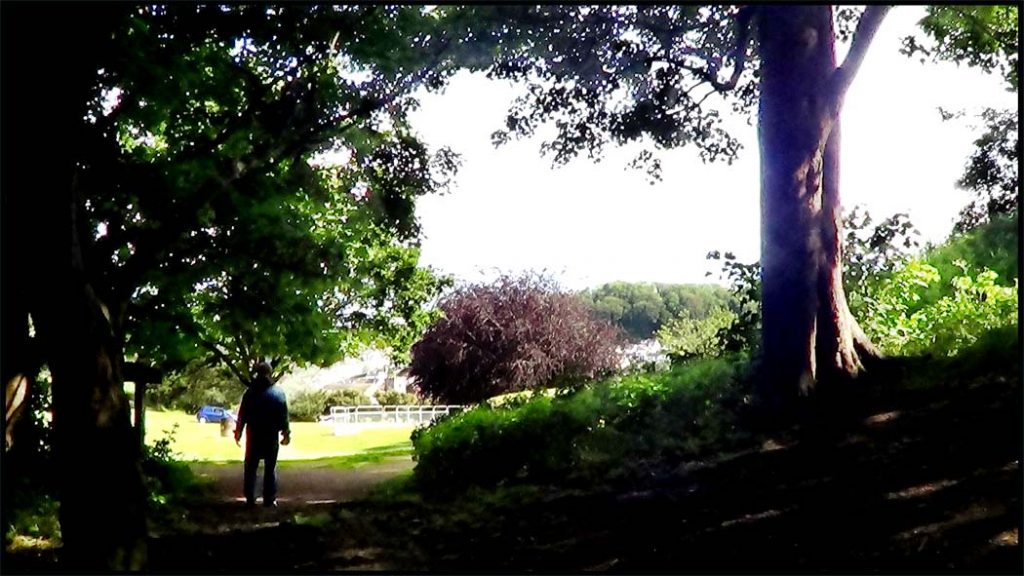 John walked out of the woods, unexpextedly viewing a large open space of neatly cut grass.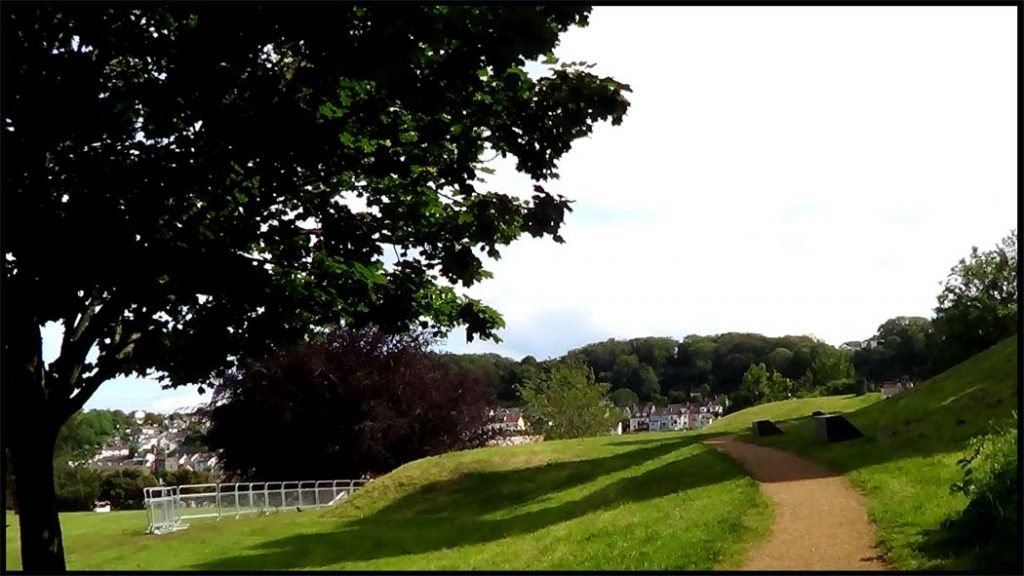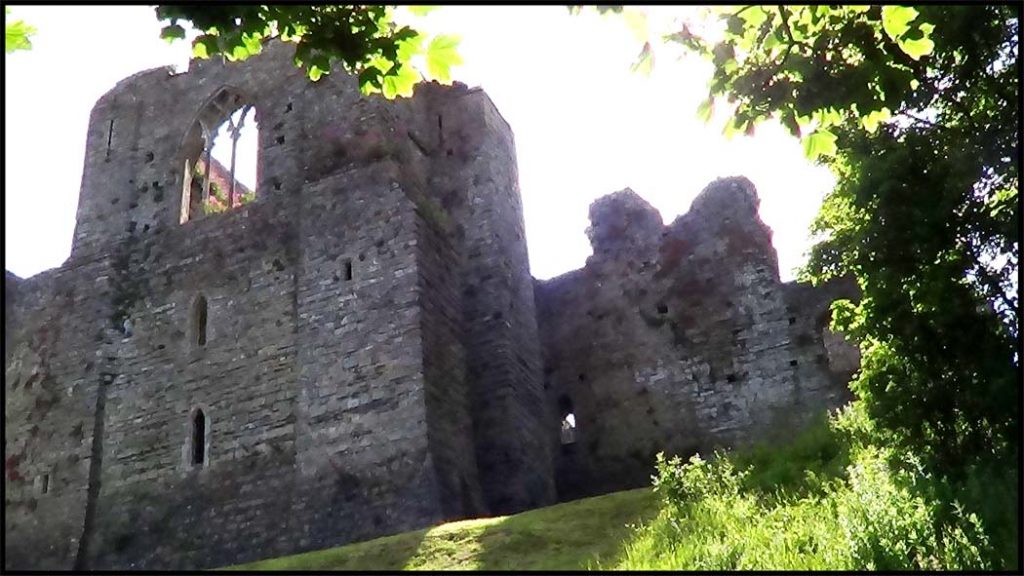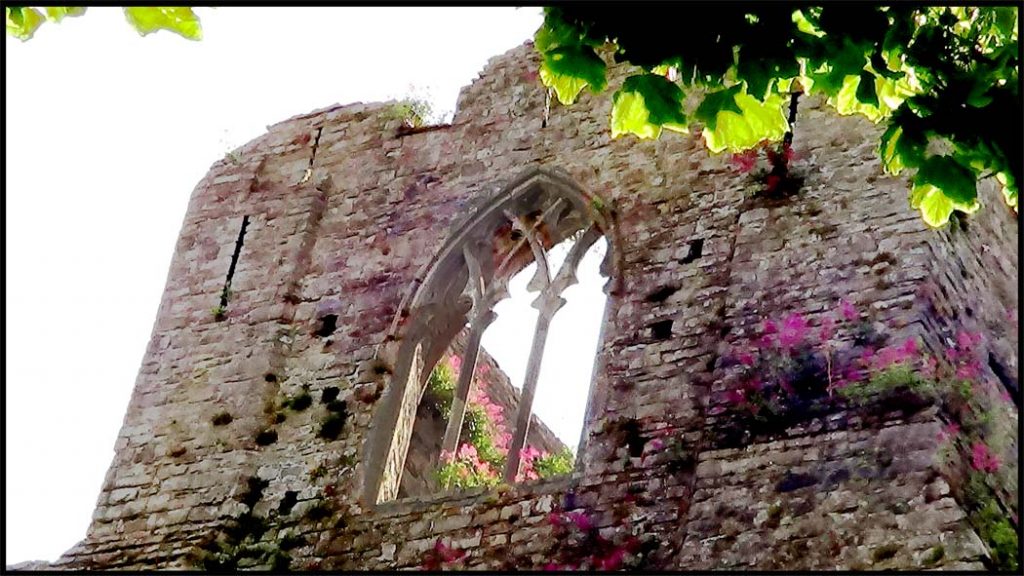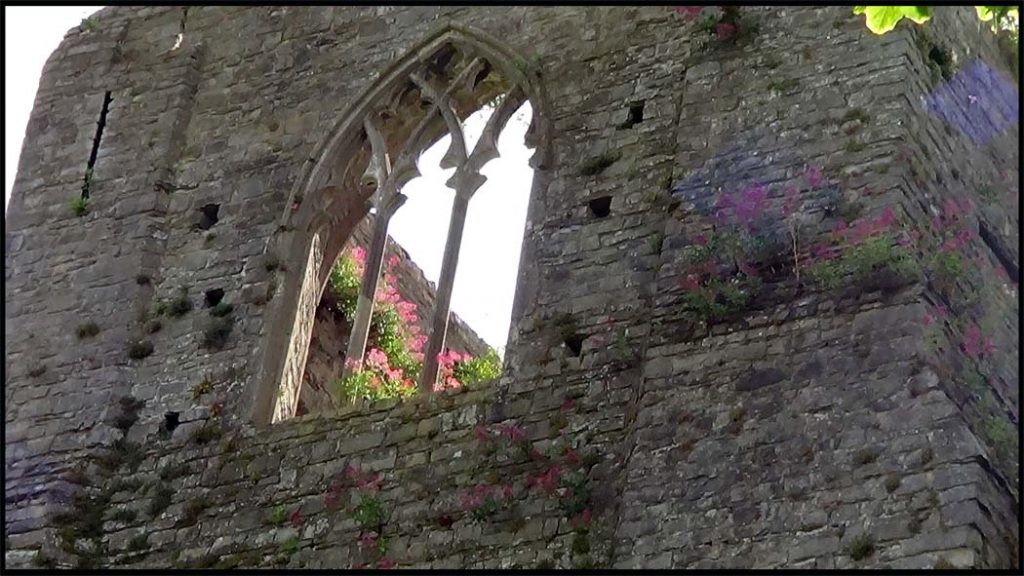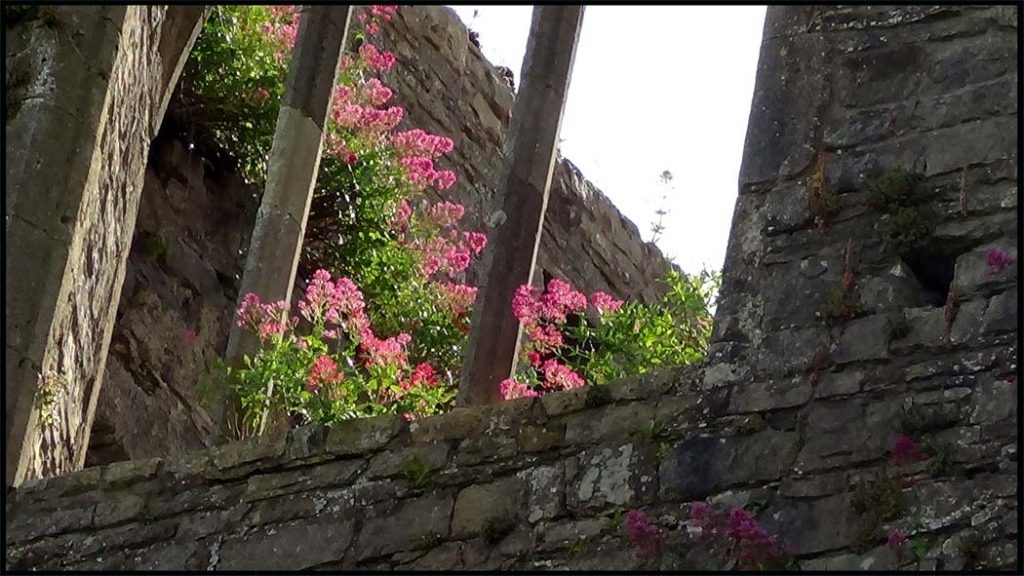 With a special lens I viewed the beautiful pink flowers inside the castle.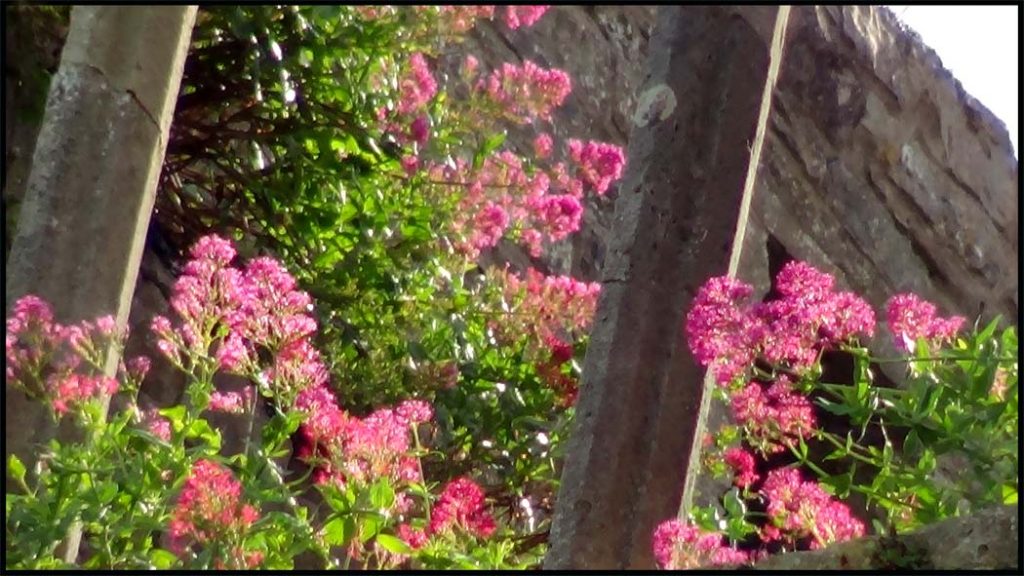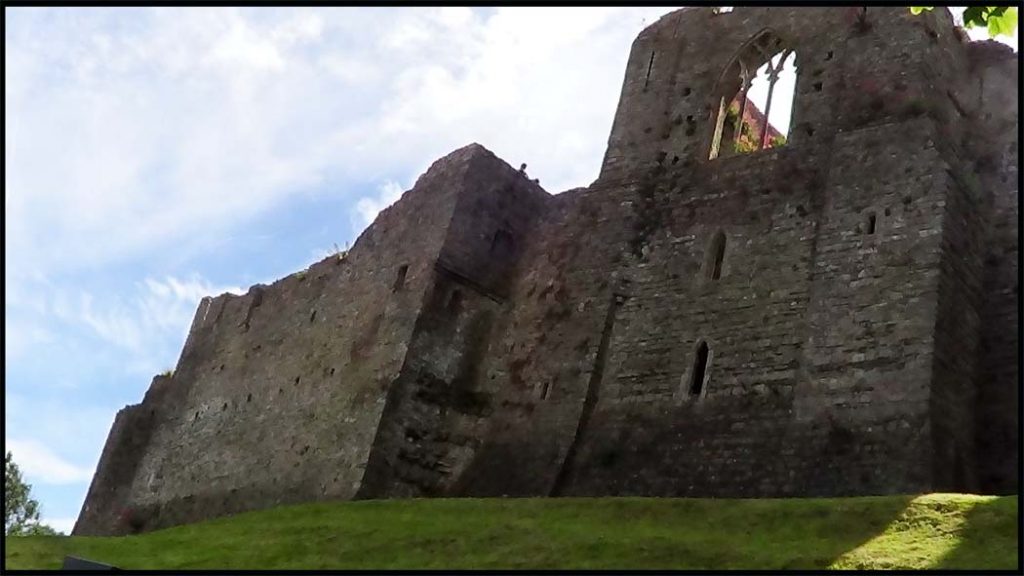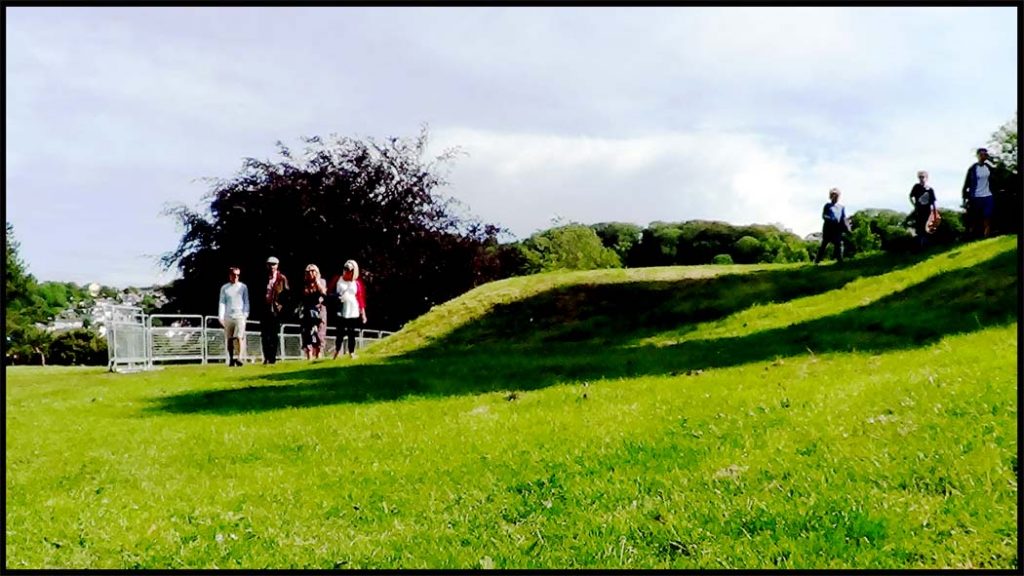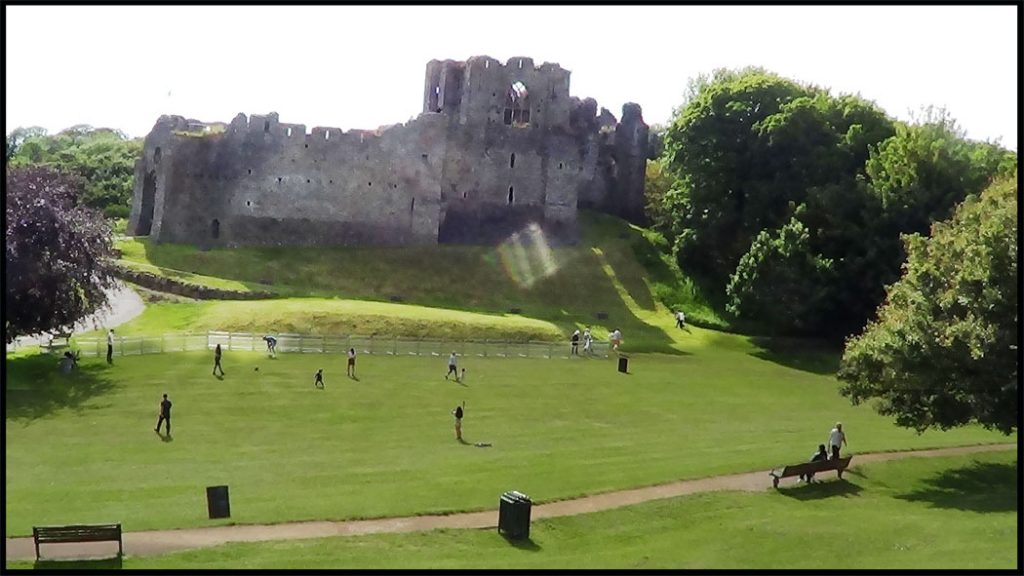 Oystermouth Castle (Welsh: Castell Ystum Llwynarth) is a Norman stone castle in Wales, overlooking Swansea Bay on the east side of the Gower Peninsula near the village of the Mumbles.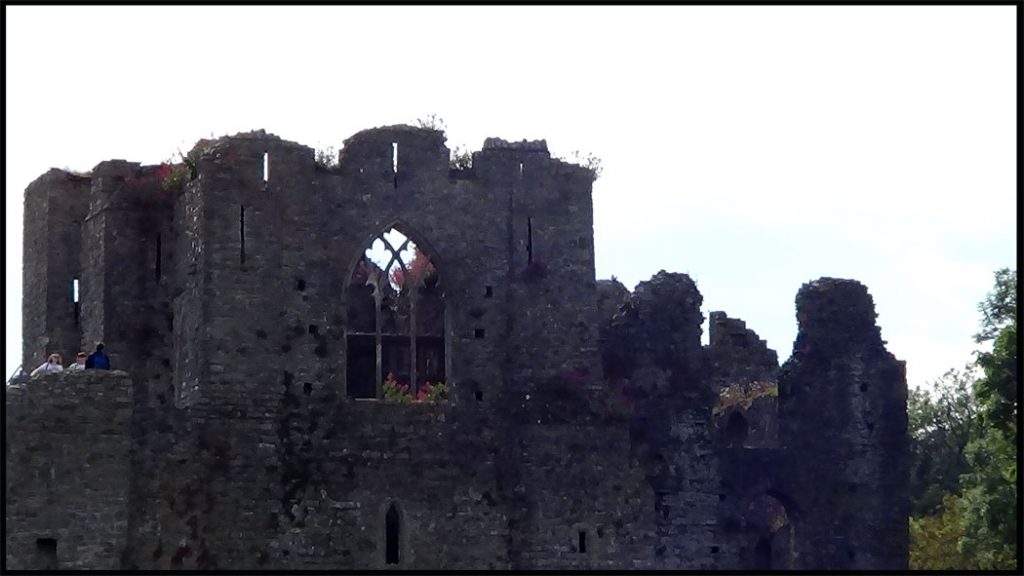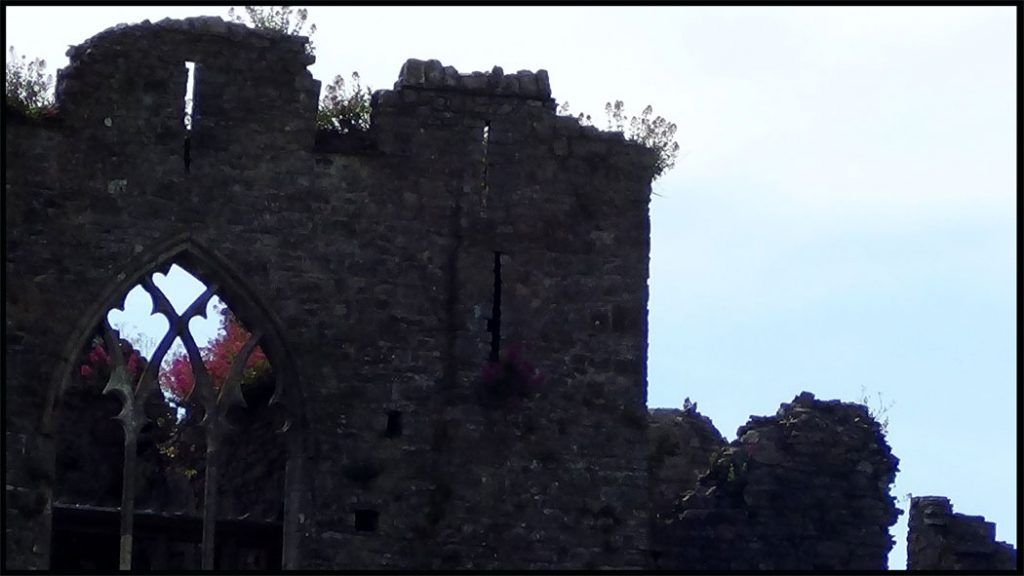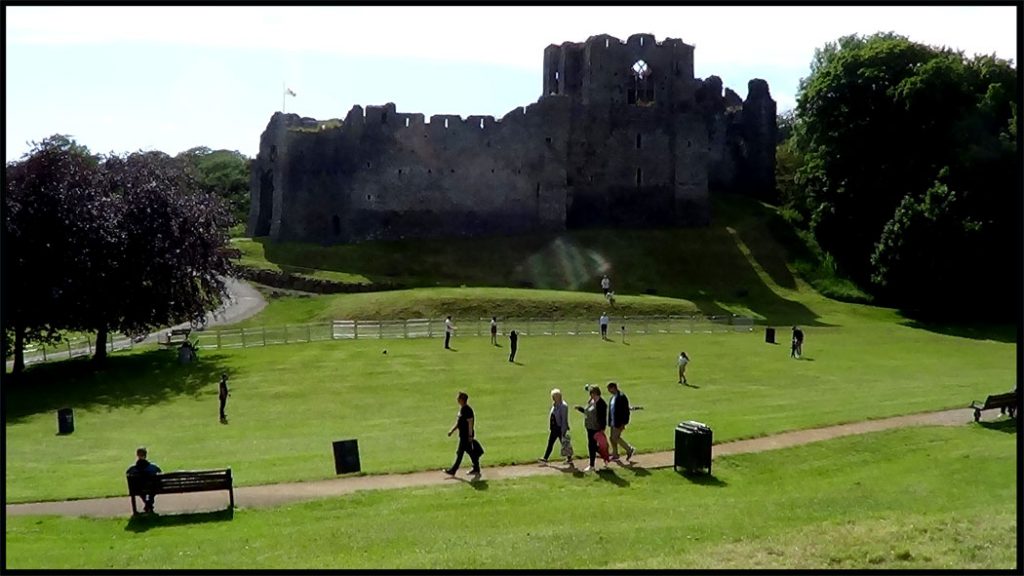 Oystermouth Castle, showing the gatehouse and the chapel window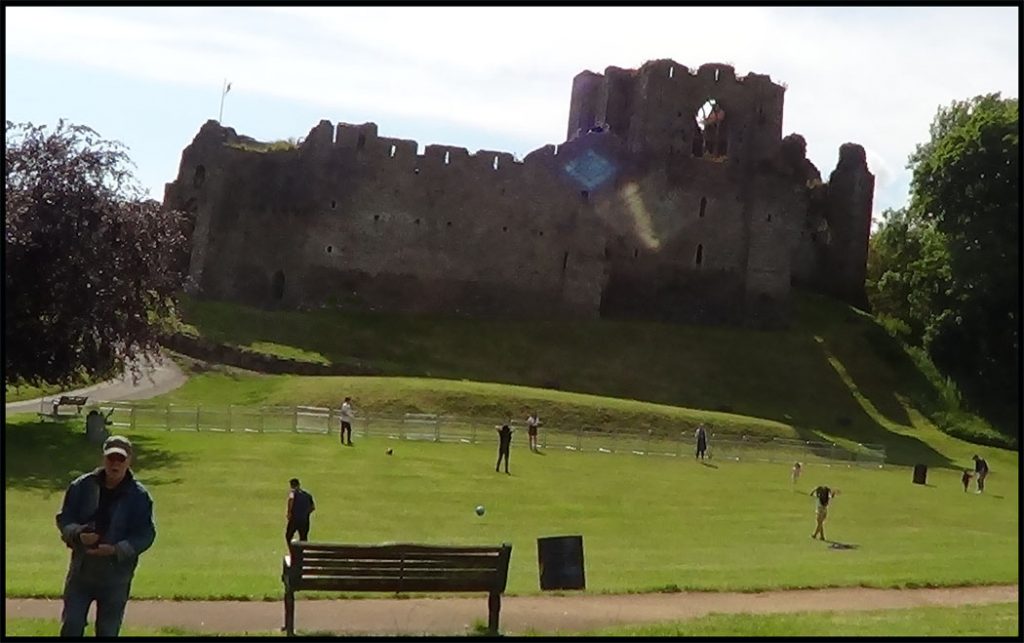 The chapel (on the second floor of the chapel block) has 14th century traceried windows. According to local tradition the chapel was built under the direction of Aline de Mowbray.
People enjoyed playing football on the grass. I enjoyed viewing the shadow of the castle cast upon the grass.