PBS News: August 16-20, 2019, Al Jazeera English Live, USA TODAY: Pumped Dry: The Global Crisis of Vanishing Groundwater, ABC News (Australia) Live, CNN: How Trump's trade wars hurt US farmers, BBC Click: How online abuse after Facebook scandal affected my life – Carole Cadwalladr, and Shutting Down The Web, BBC The Travel Show: Thailand Canals (Week 15), My Thought Spot (Tood William): Inspiration from Ray Dalio, webneel.com: Rajasthani Paintings-India, BE AMAZED: Incredible Vegetables You've Never Heard Of, MacManLtd: Crash Course on Our Solar System & Beyond, The Secrets of Nature: Puszta – Land of Salt and Sand, Thisiscolossal: Look Inside the World's Most Beautiful Libraries in a New 560-Page Photo Book by Massimo Listri, Ing's Garden: Black Swallowtail Butterfly, Ing's Peace Project
PBS NewsHour full episode – August 20, 2019
PBS NewsHour Published on Aug 20, 2019
Tuesday on the NewsHour, the leaders of America's largest corporations endorse a more socially minded vision for business — but can they practice what they preach? Also: The Trump administration dismisses fears of a potential recession, life on the ground in Gaza, tricks of the trade from the CIA's former master of disguise, and hip-hop artist Common discusses his new book. Stream your PBS favorites with the PBS app: https://to.pbs.org/2Jb8twG Find more from PBS NewsHour at https://www.pbs.org/newshour Subscribe to our YouTube channel: https://bit.ly/2HfsCD6
PBS NewsHour live show August 19, 2019
PBS NewsHour Streamed live 3 hours ago
Stream your PBS favorites with the PBS app: https://to.pbs.org/2Jb8twG Find more from PBS NewsHour at https://www.pbs.org/newshour Subscribe to our YouTube channel: https://bit.ly/2HfsCD6
PBS NewsHour Weekend live show August 18, 2019
PBS NewsHour Streamed live 7 hours ago
On this edition for Sunday, August 18, more than a million protesters took to the streets of Hong Kong and the 1619 Project by The New York Times Magazine reframes American history through the lens of slavery. Also, musician Ben Folds shares the stories behind his songs. Hari Sreenivasan anchors from New York. Stream your PBS favorites with the PBS app: https://to.pbs.org/2Jb8twG Find more from PBS NewsHour at https://www.pbs.org/newshour Subscribe to our YouTube channel: https://bit.ly/2HfsCD6 Follow us: Facebook: https://www.pbs.org/newshour Twitter: https://www.twitter.com/newshour Instagram: https://www.instagram.com/newshour Snapchat: @pbsnews Subscribe: PBS NewsHour podcasts: https://www.pbs.org/newshour/podcasts Newsletters: https://www.pbs.org/newshour/subscribe
PBS NewsHour Weekend full episode August 17, 2019
PBS NewsHour Published on Aug 17, 2019
On this edition for Saturday, August 17, pro-government and pro-democracy demonstrators face off in Hong Kong, and a retired police officer is coaching some of the growing number of seniors who use medical marijuana in Arizona. Also, Syrian residents who built a library amid the rubble of war, and what may come of peace talks between the U.S. and Taliban. Hari Sreenivasan anchors from New York.
PBS NewsHour full episode August 16, 2019
PBS NewsHour Published on Aug 16, 2019
Friday on the NewsHour, India's crackdown in Kashmir leaves millions confined to their homes. Plus: Allegations of abuse among migrant children in government-funded foster care, an existential conflict about land use in the western U.S., previewing 2020 Senate races, political analysis from Michael Gerson and Karen Tumulty, a brief but spectacular take on imagination in art and Woodstock at 50. Editor's note: In reporting the news of Peter Fonda's death, his father, Henry Fonda, was misidentified as Harry. WATCH TODAY'S SEGMENTS: News Wrap: Hong Kong braces for weekend of demonstrations https://www.youtube.com/watch?v=7UBN8… How people of Kashmir are reacting to India's crackdown https://www.youtube.com/watch?v=Sa44n… What oversight do foster homes for migrant children have? https://www.youtube.com/watch?v=XuY7g… Balancing leisure and livelihood on Colorado public lands https://www.youtube.com/watch?v=yjpBq… Here are the Senate seats that will be critical in 2020 https://www.youtube.com/watch?v=SBspA… Michael Gerson and Karen Tumulty on 2020 Senate races https://www.youtube.com/watch?v=I6DQz… Painter Walton Ford on portraying 'the imagined animal' https://www.youtube.com/watch?v=umHD-… What Woodstock meant for America's culture of rebellion https://www.youtube.com/watch?v=YfXAY… Stream your PBS favorites with the PBS app: https://to.pbs.org/2Jb8twG Find more from PBS NewsHour at https://www.pbs.org/newshour Subscribe to our YouTube channel: https://bit.ly/2HfsCD6 Follow us: Facebook: https://www.pbs.org/newshour Twitter: https://www.twitter.com/newshour Instagram: https://www.instagram.com/newshour Snapchat: @pbsnews Subscribe: PBS NewsHour podcasts: https://www.pbs.org/newshour/podcasts Newsletters: https://www.pbs.org/newshour/subscribe
Category News & Politics
Al Jazeera English | Live
Al Jazeera English Started streaming on Jun 1, 2019
@Al Jazeera English, we focus on people and events that affect people's lives. We bring topics to light that often go under-reported, listening to all sides of the story and giving a 'voice to the voiceless'. Reaching more than 270 million households in over 140 countries across the globe, our viewers trust Al Jazeera English to keep them informed, inspired, and entertained. Our impartial, fact-based reporting wins worldwide praise and respect. It is our unique brand of journalism that the world has come to rely on. We are reshaping global media and constantly working to strengthen our reputation as one of the world's most respected news and current affairs channels. Subscribe to our channel: https://bit.ly/AJSubscribe Follow us on Twitter: https://twitter.com/AJEnglish Find us on Facebook: https://www.facebook.com/aljazeera Check our website: https://www.aljazeera.com/ #AlJazeeraEnglish #BreakingNews #AlJazeeraLive
Category News & Politics
Pumped Dry: The Global Crisis of Vanishing Groundwater | USA TODAY
USA TODAY Published on Aug 14, 2018
In places around the world, supplies of groundwater are rapidly vanishing. As aquifers decline and wells begin to go dry, people are being forced to confront a growing crisis. Much of the planet relies on groundwater. And in places around the world – from the United States to Asia, the Middle East, Africa and Latin America – so much water is pumped from the ground that aquifers are being rapidly depleted and wells are going dry. Groundwater is disappearing beneath cornfields in Kansas, rice paddies in India, asparagus farms in Peru and orange groves in Morocco. As these critical water reserves are pumped beyond their limits, the threats are mounting for people who depend on aquifers to supply agriculture, sustain economies and provide drinking water. In some areas, fields have already turned to dust and farmers are struggling. Climate change is projected to increase the stresses on water supplies, and heated disputes are erupting in places where those with deep wells can keep pumping and leave others with dry wells. Even as satellite measurements have revealed the problem's severity on a global scale, many regions have failed to adequately address the problem. Aquifers largely remain unmanaged and unregulated, and water that seeped underground over tens of thousands of years is being gradually used up. In this documentary, USA TODAY and The Desert Sun investigate the consequences of this emerging crisis in several of the world's hotspots of groundwater depletion. These are stories about people on four continents confronting questions of how to safeguard their aquifers for the future – and in some cases, how to cope as the water runs out. **************** Humankind: Amazing moments that give us hope ? https://bit.ly/2MrPxvd Humankind: Stories worth sharing ? https://bit.ly/2FWYXNP Animalkind: Cute, cuddly & curious animals ? https://bit.ly/2GdNf2j Just the FAQs: When news breaks, we break it down for you ? https://bit.ly/2Dw3Wnh The Wall: An in-depth examination of Donald Trump's border wall ? https://bit.ly/2sksl8F
Category News & Politics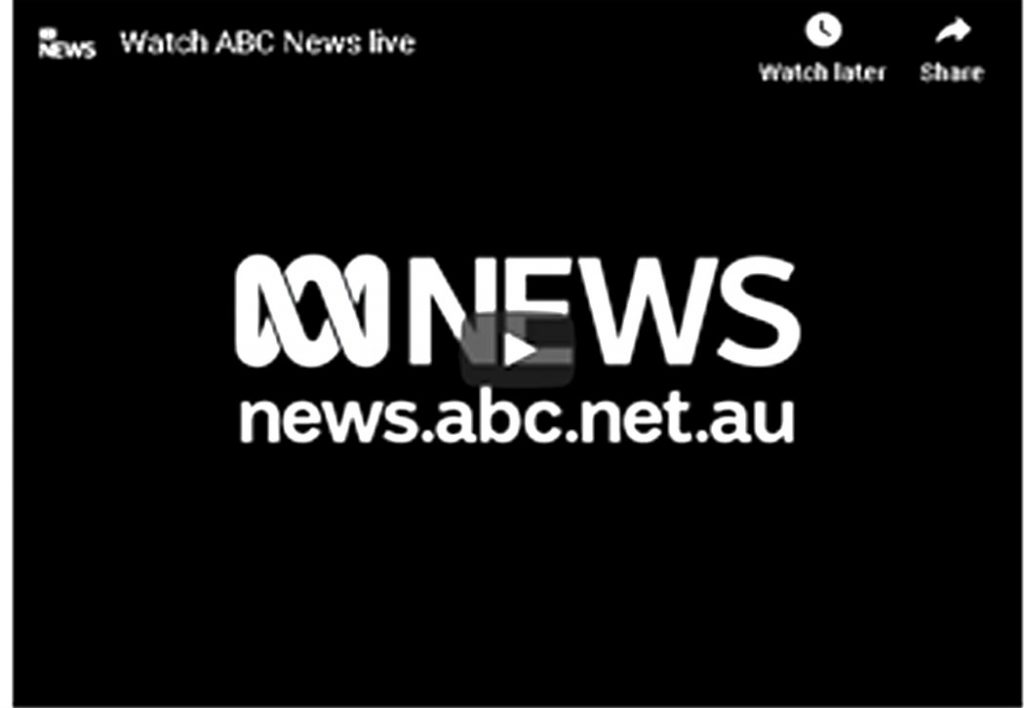 https://www.youtube.com/watch?v=kwxtkBcayK8
Watch ABC News live
ABC News (Australia) Started streaming on Jul 6, 2019
This embedding tool is not for use by commercial parties. ABC News Homepage: https://abc.net.au/news Follow us on Twitter: https://twitter.com/abcnews Like us on Facebook: https://facebook.com/abcnews.au Subscribe to us on YouTube: https://ab.co/1svxLVE Follow us on Instagram: https://instagram.com/abcnews_au
Category News & Politics
How Trump's trade wars hurt US farmers
CNN Published on Oct 23, 2018
As a result of President Donald Trump's trade wars with China and other countries, US farmers are seeing a surplus of perishable goods stuck in limbo and increased prices for equipment. In good years, cargo trains moving west along the flat, sweeping grasslands of North Dakota's plains are a sign of money rolling in. Today, as tariffs from America's largest foreign soybean market — China — threaten to upend the industry, many trains sit idle. "There are no shuttle trains leaving. There is no nothing," said Joe Ericson, the 38-year-old president of the North Dakota Soybean Growers Association. "They can't get rid of the beans." In conversations with more than 50 farmers, producers and agriculture experts in five states representing each of the five food groups, one trend was clear: The once-deep ties to President Donald Trump have frayed over the past year. But they remain intact for a small majority of farmers CNN spoke with ahead of the critical 2018 midterm elections. Democrats, who see an opening with Trump's trade war, will likely struggle to make inroads with these voters. The President gives all of them plenty to complain about. They grumble about his tweeting — that's not their style — and what his trade war has done to their bottom lines. But if the President's re-election were held tomorrow, most of them would back him. They trust Trump, and many believe Democrats don't understand or largely ignore their way of life. Still, Trump's deep support in rural America, which helped propel him to the White House in 2016, is being tested. The wheat farmers, soybean growers and pork producers confront a growing trade war that is forcing them to re-evaluate their ties to the President's Republican Party and openly question whether his mantra to "Make America Great Again" came at the expense of voters like them. Read more on CNN.com: https://cnn.it/2CxBkty Animations By Melody Shih Produced and edited By: Mkenna Ewen Nick Scott Jeff Simon #trump #tradewar #CNN #News
Category News & Politics
How online abuse after Facebook scandal affected my life – Carole Cadwalladr – BBC Click
BBC Click Published on Aug 9, 2019
Carole Cadwalladr is the journalist who brought the Facebook/Cambridge Analytica story to the mainstream. Despite suffering online abuse as a result, she continues to campaign to get Facebook to reveal more details about how users' data was used during the EU Referendum. Here she talks to Spencer Kelly about what it's like to be trolled online, and also how Facebook would change if she was put in charge. Subscribe HERE https://bit.ly/1uNQEWR Find us online at www.bbc.com/click Twitter: @bbcclick Facebook: www.facebook.com/BBCClick
Category Science & Technology
Shutting Down The Web – BBC Click
BBC Click Published on Aug 15, 2019
We travel to Kashmir to find out how communications there have been shutdown. Subscribe HERE https://bit.ly/1uNQEWR Find us online at www.bbc.com/click Twitter: @bbcclick Facebook: www.facebook.com/BBCClick
Category Science & Technology
BBC The Travel Show – Thailand Canals (Week 15)
Published on Sep 24, 2018
Category Travel & Events
Inspiration from Ray Dalio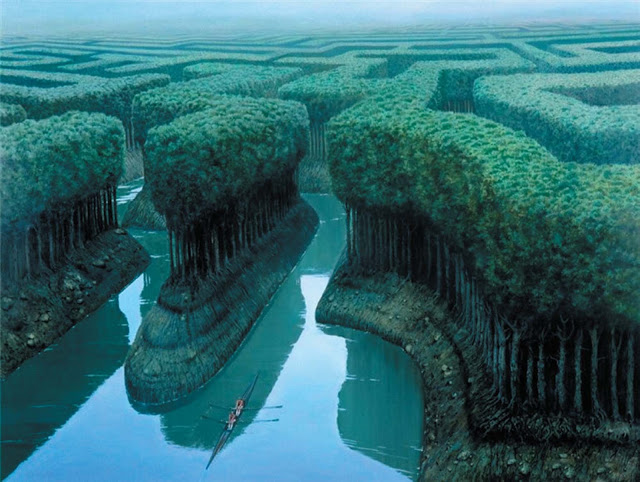 Imagine that in order to have a great life you have to cross a dangerous jungle. You can stay safe where you are and have an ordinary life, or you can risk crossing the jungle to have a terrific life. How would you approach that choice? Take a moment to think about it because it is the sort of choice that, in one form or another, we all have to make.

~ Ray Dalio

(Artwork by: Mike Worrall)
For more information please visit the following link:
https://www.my-thought-spot.com/2018/04/inspiration-from-ray-dalio.html
Rajasthani Paintings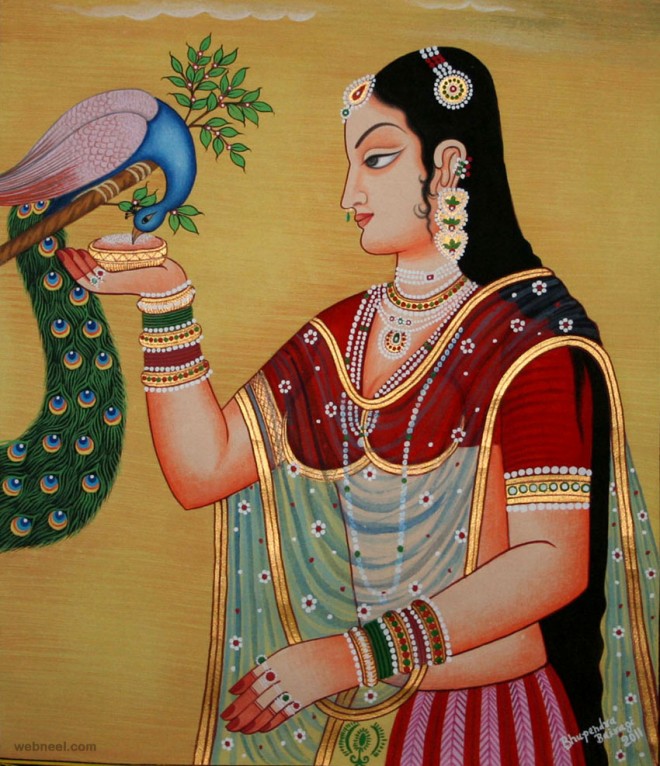 Indian woman with peacock – Rajasthani paintings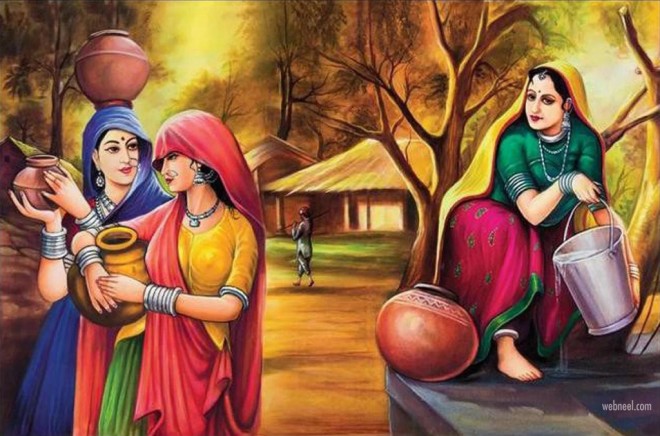 Rajasthani painting modern artwork village by poojaartnframe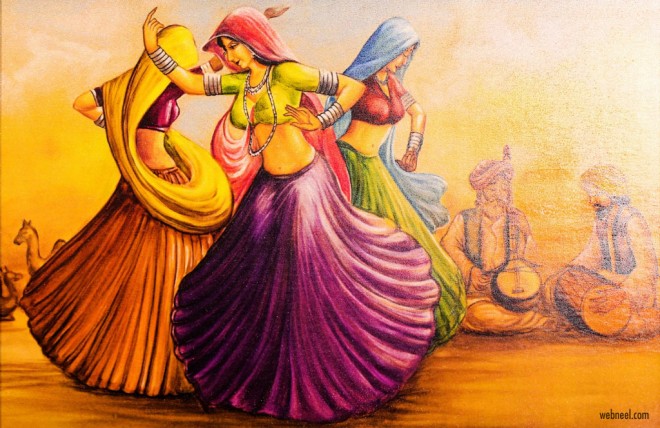 Rajasthani painting modern artwork woman by poojaartnframe
Rajasthani paintings: Radhe Krishna paintings are quite prominent in Rajasthani paintings. Rajasthani paintings started around 16th – 19th century in western India. Ever wondered how the Rajput kings and queens looked like and what cutlery they used during their elaborate dining? Rajasthan paintings are also known as rajput paintings and they are quite famous for the miniature paintings. The bani-thani paintings/ ragini made of plywood and vegetable colour is quite popular worldwide. The Bhani-thani paintings are created with attractive emboss work at the border using fabric pearl colors & water proof solution of Papier Mache for the antique look. Rajasthani paintings tell us a lot of tales from the epics " The Ramayana" and "Mahabharata". Stories of love and affection of Radhe Krishna are shown in a number of paintings. You can also see a simple life of the rajasthanis portrayed in these beautiful traditional Rajasthani paintings. In this post we have included 50 Beautiful and Traditional Rajasthani paintings.
For more information please visit the following link:
https://webneel.com/rajasthani-paintings
Incredible Vegetables You've Never Heard Of
BE AMAZED Published on Aug 13, 2019
There are some incredible vegetables in the world. Lets look at some incredible vegetables you've probably never heard of. Subscribe for more! ? https://goo.gl/pgcoq1 ? Stay updated ? https://goo.gl/JyGcTt https://goo.gl/5c8dzr ? For copyright queries or general inquiries please get in touch: hello@beamazed.com Legal Stuff. Unless otherwise created by BeAmazed, licenses have been obtained for images/footage in the video from the following sources: https://pastebin.com/ZgusXNcR
Category Education
Crash Course on Our Solar System & Beyond
MacManLtd Published on Jul 5, 2011
[To My Subscribers, Don't worry I wont stop making TechNews related videos] Want to know why we don't have to worry about our sun burning out? It's because long before that happens the sun will expand so enormously that the earth will be cooked to a cinder! And again, don't fret, that wont happen for another 4-5 Billion years. Take a tour through the solar system, learn about the event horizon of black holes and find out when our galaxy began.
Category Science & Technology
Puszta – Land of Salt and Sand – The Secrets of Nature
The Secrets of Nature Published on Jan 26, 2015
Less than an hour's drive south of Hungary's capital Budapest, Central Europe's last and only wandering sand dunes surprise the traveller. These dunes are some 600 feet high and in continuous motion, shaping a landscape one would only expect in Africa. Spring storms whip up giant clouds of fine sand that darken the sun and loom over the low Kecskemet plain.
Category Travel & Events
Thisiscolossal: Look Inside the World's Most Beautiful Libraries in a New 560-Page Photo Book by Massimo Listri
August 16, 2018 Laura Staugaitis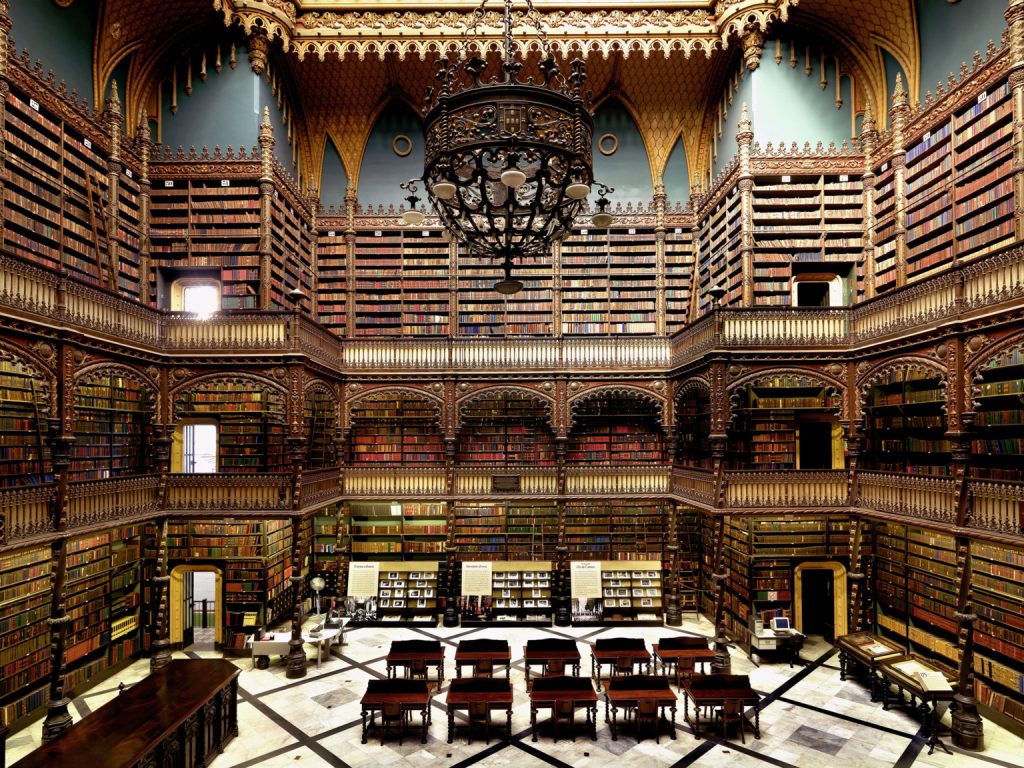 Real Gabinete Português de Leitura, Rio de Janeiro, Brazil. All photographs © Massimo Listri / TASCHEN
Italian photographer Massimo Listri has spent decades traversing the globe to document the spectacular architecture, sculptural elements, and furnishings of historic libraries. His new book, The World's Most Beautiful Libraries, includes views inside such rarefied locations as the Palafoxiana Library in Pueblo, Mexico and the Bibliothèque Sainte-Geneviève in Paris, France. Listri also includes descriptions and histories of each library. The 560-page tome is published by TASCHEN and available on Amazon and the TASCHEN website.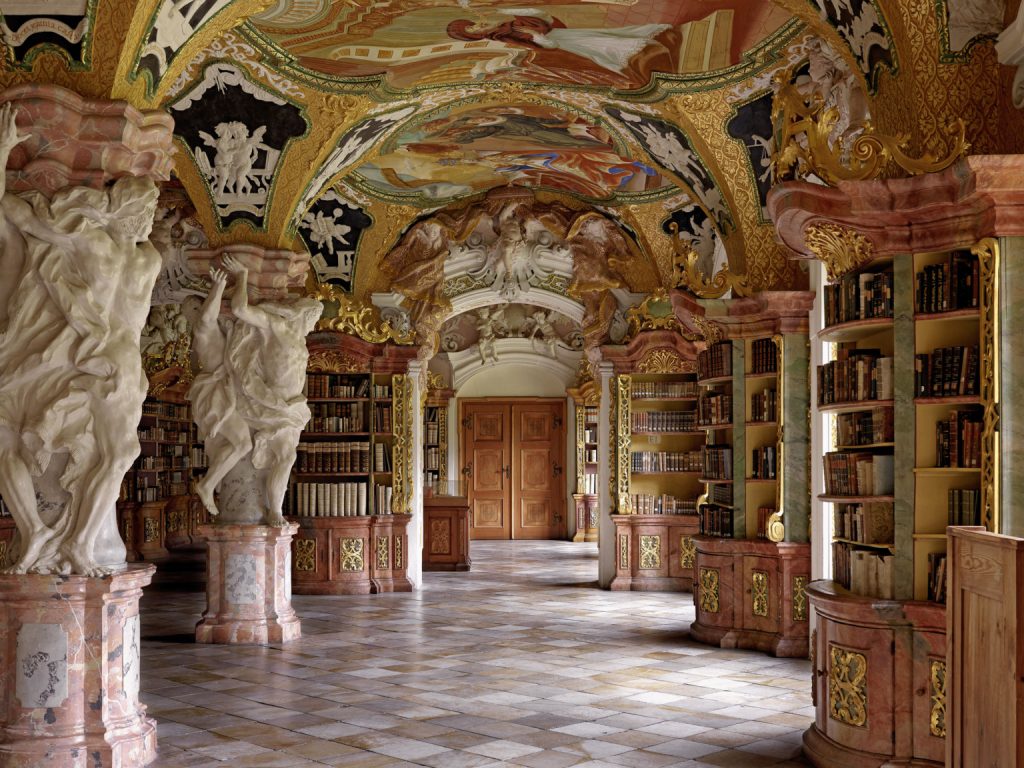 Klosterbibliothek Metten, Metten, Germany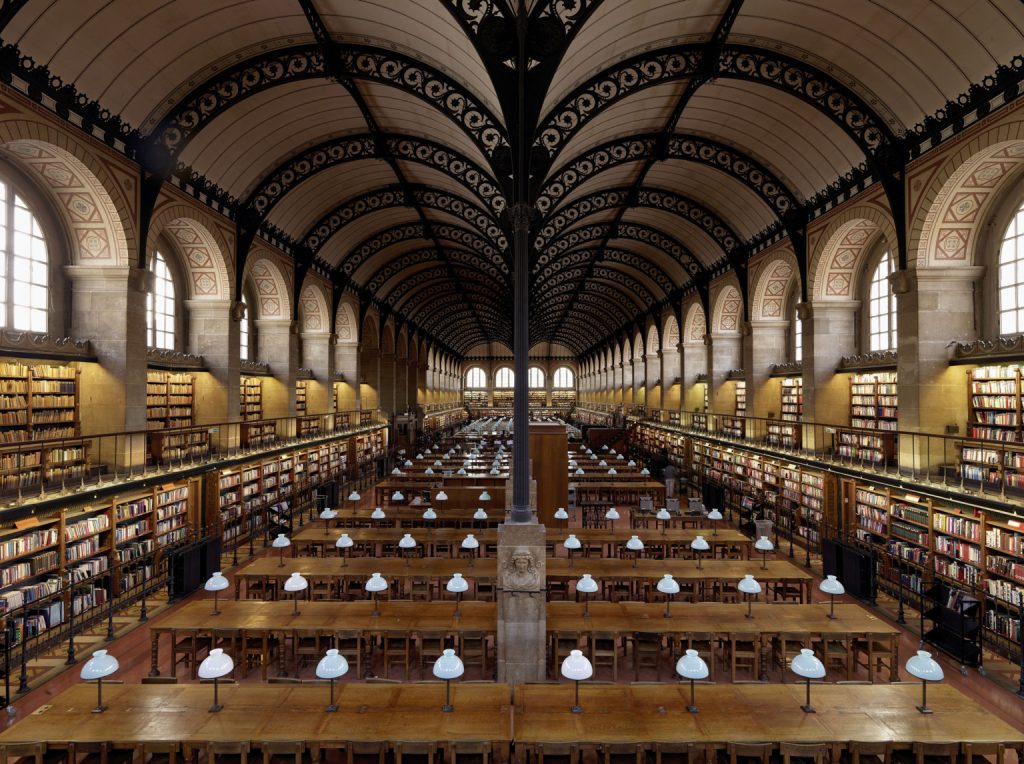 Bibliothèque Sainte-Geneviève, Paris, France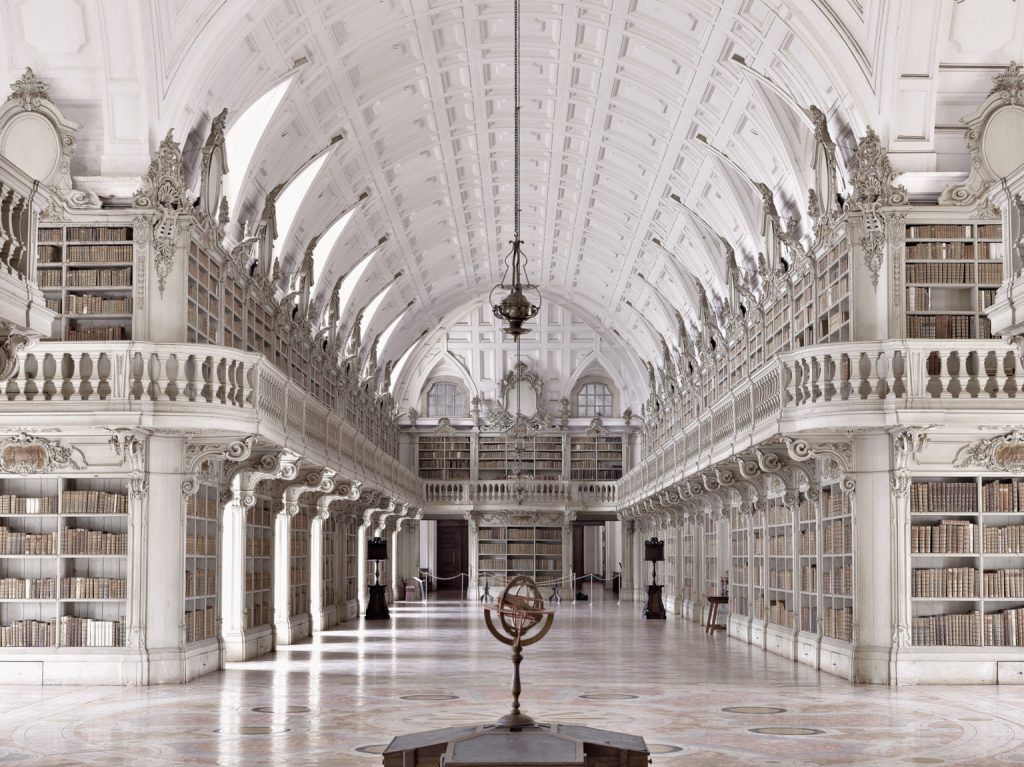 Biblioteca do Convento de Mafra, Mafra, Portugal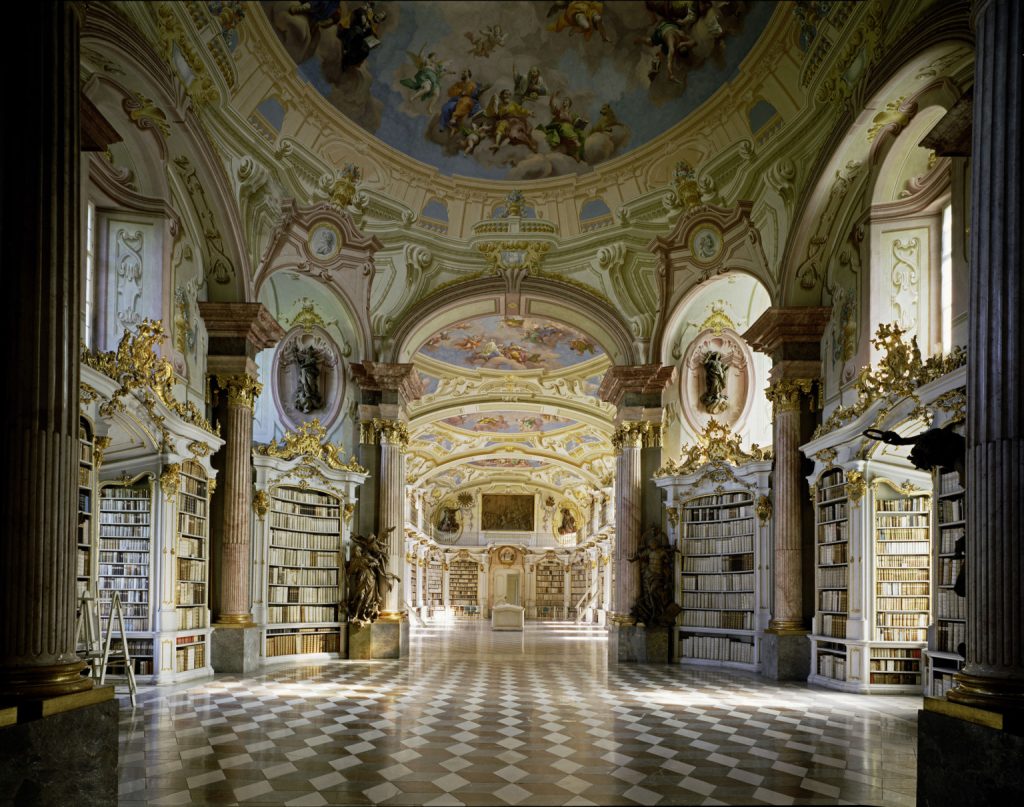 Stiftsbibliothek Admont, Admont, Austria
Biblioteca Joanina, Coimbria, Portugal
Stiftsbibliothek Sankt Gallen, St. Gallen, Switzerland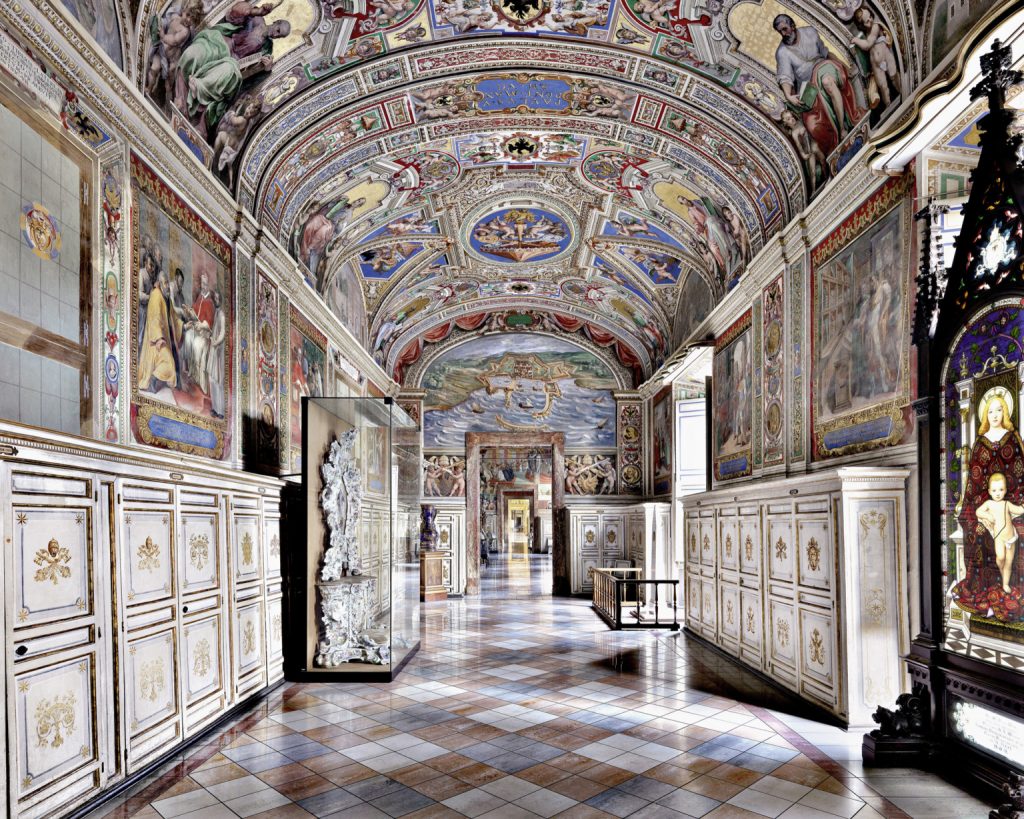 Biblioteca Apostolica Vaticana, Rome, Italy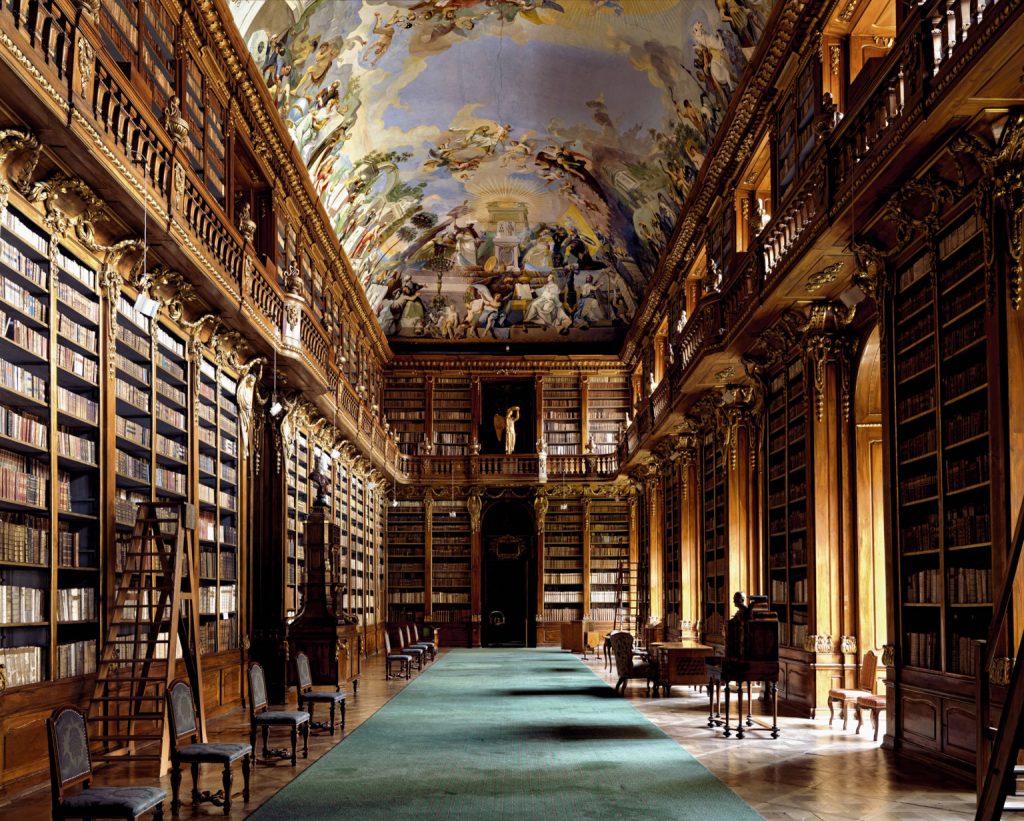 Strahovská Knihovna, Prague, Czech Republic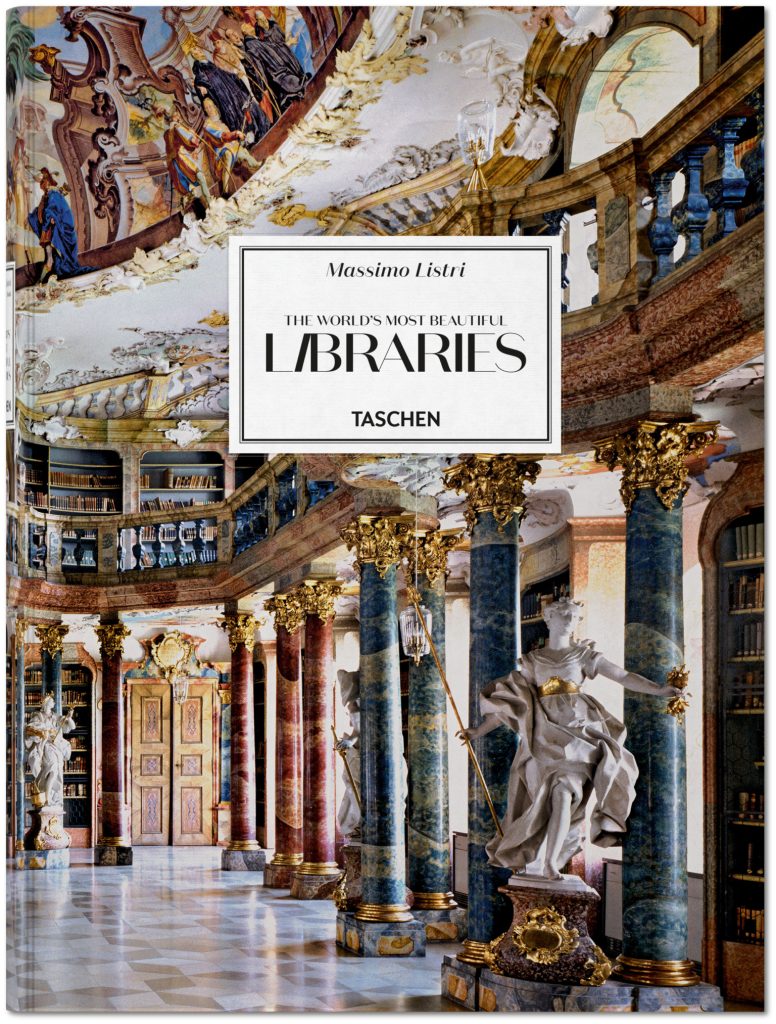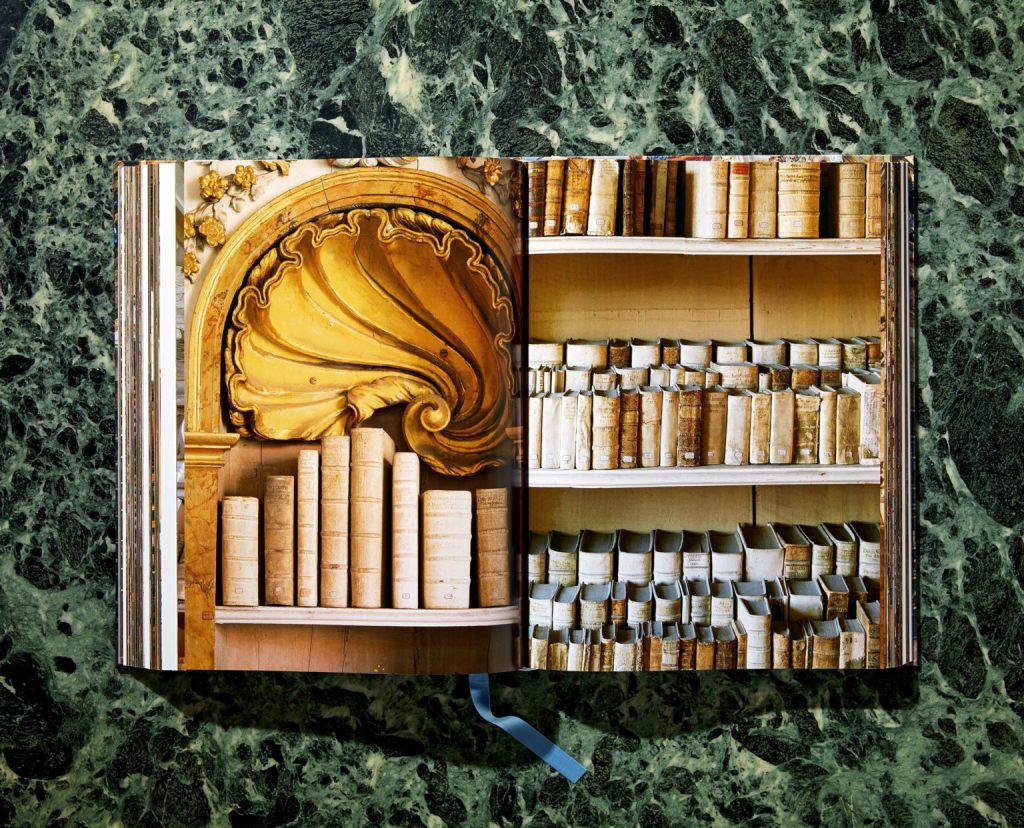 Ing's Garden: Black Swallowtail Butterfly
Photographs by Ing-On Vibulbhan-Watts on Monday, August 19, 2019
Kai, our grandson, and his mother, came to visit us on Monday, August 19, 2019 during the afternoon. Kai went to the backyard garden; he saw a Black Swallowtail Butterfly. He called me and his mother to see the butterfly. This black swallowtail Butterfly was quite big and stayed about twenty minutes. But the butterfly was so active moving around the garden and jumping to different butterfly bush flowers. It went from one to the other so often that it made it difficult to capture the photographs.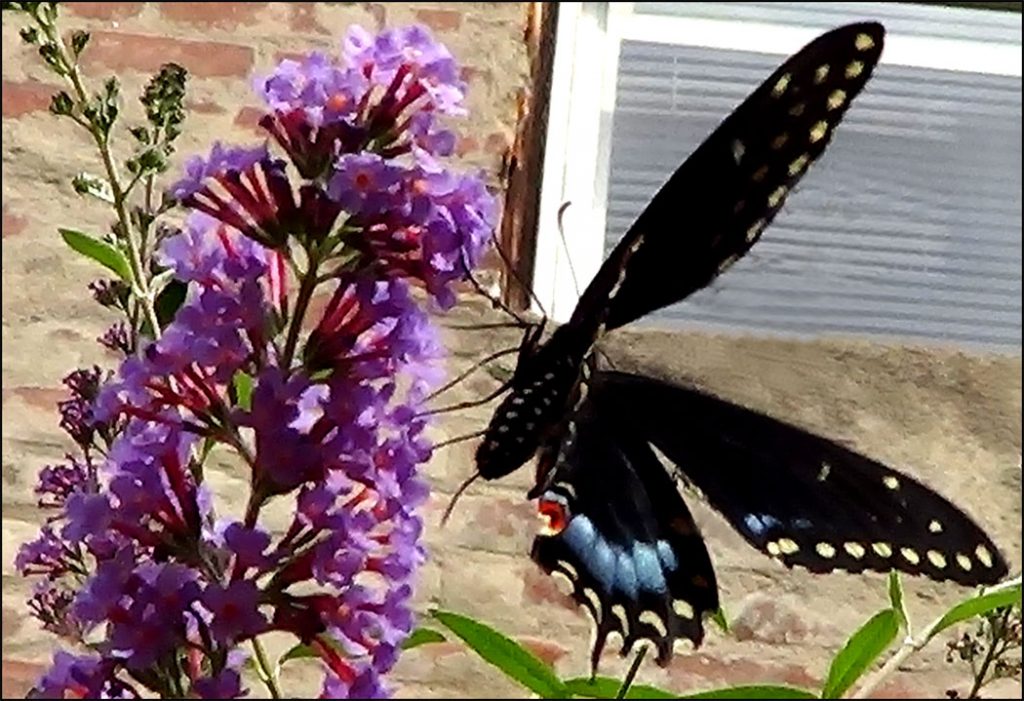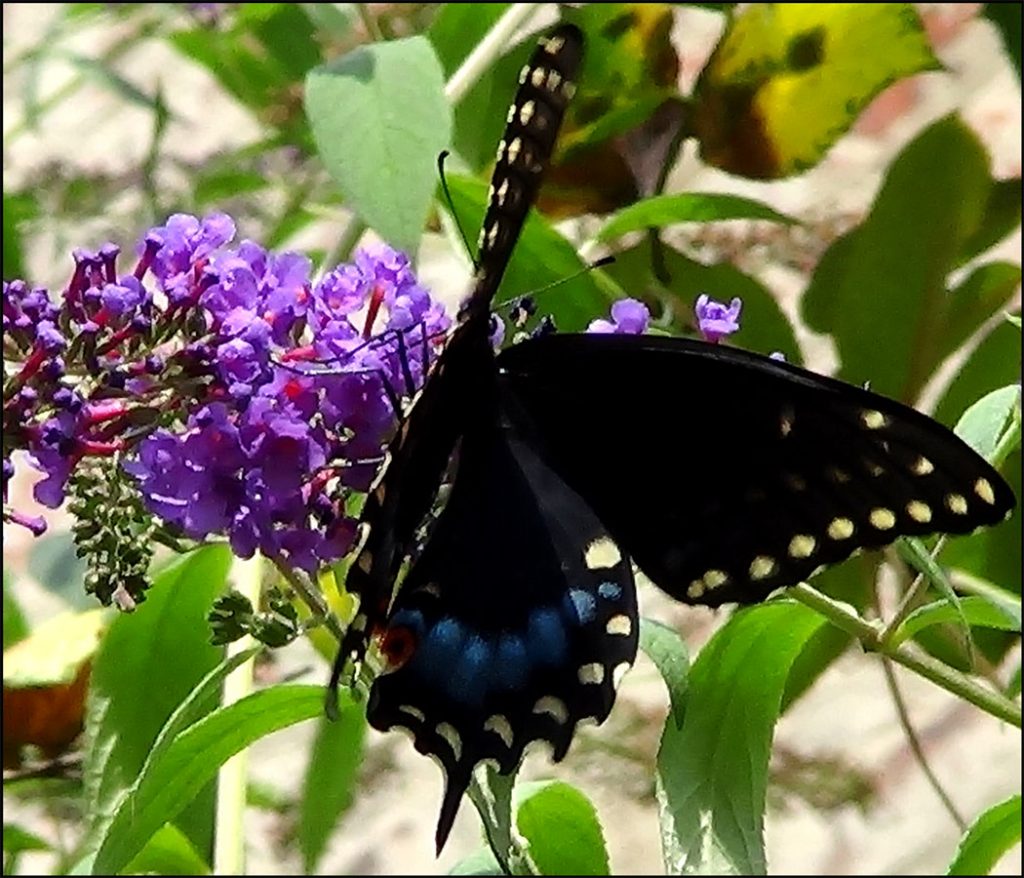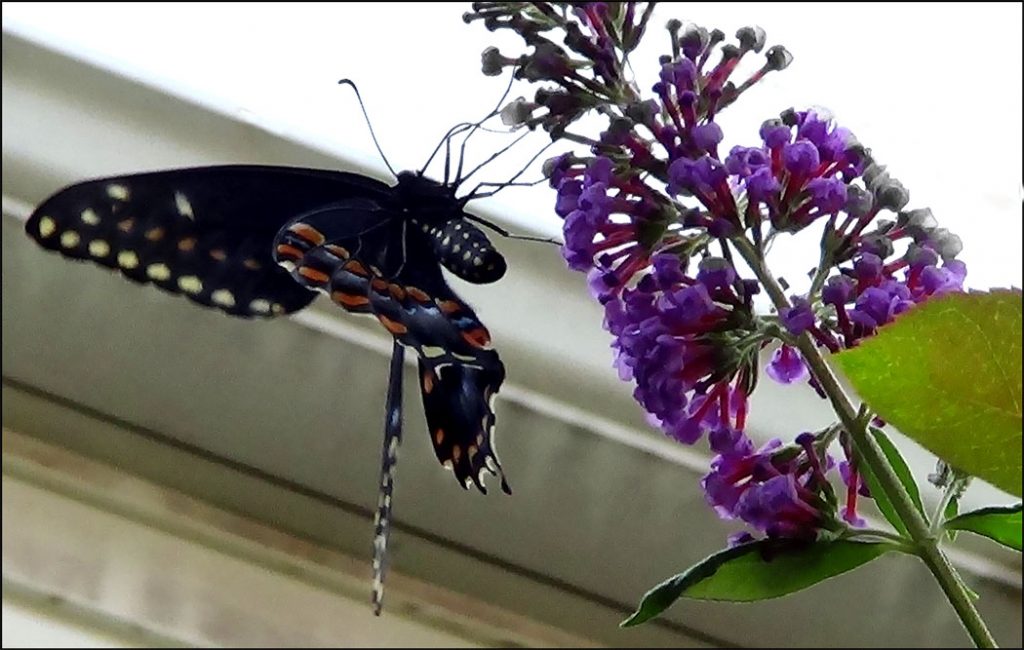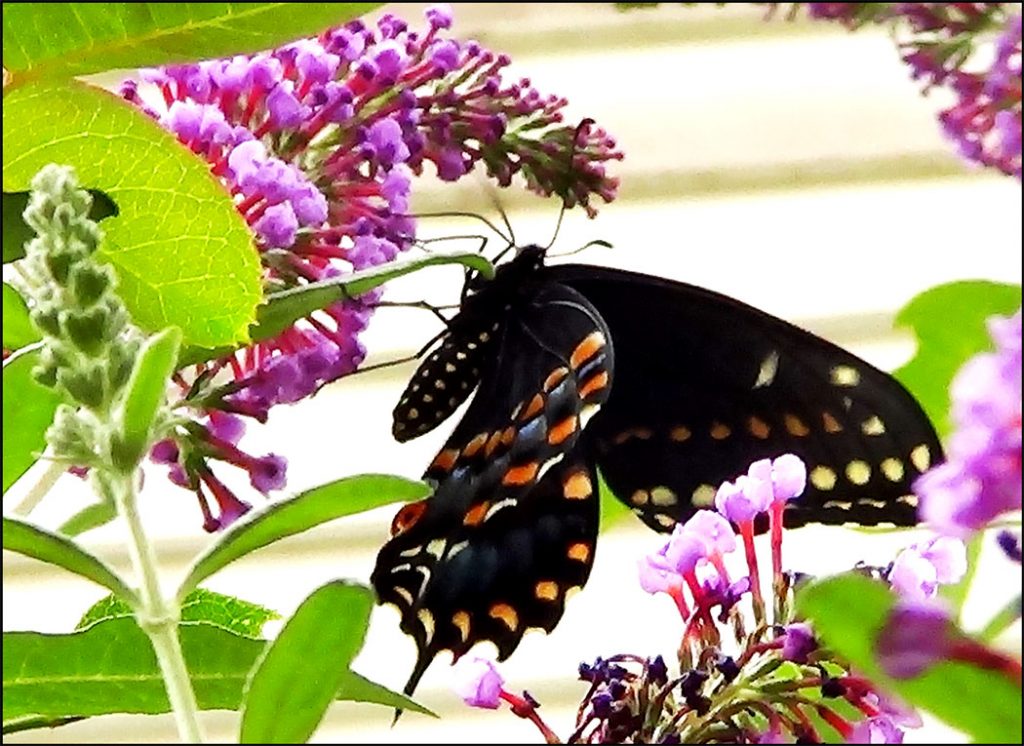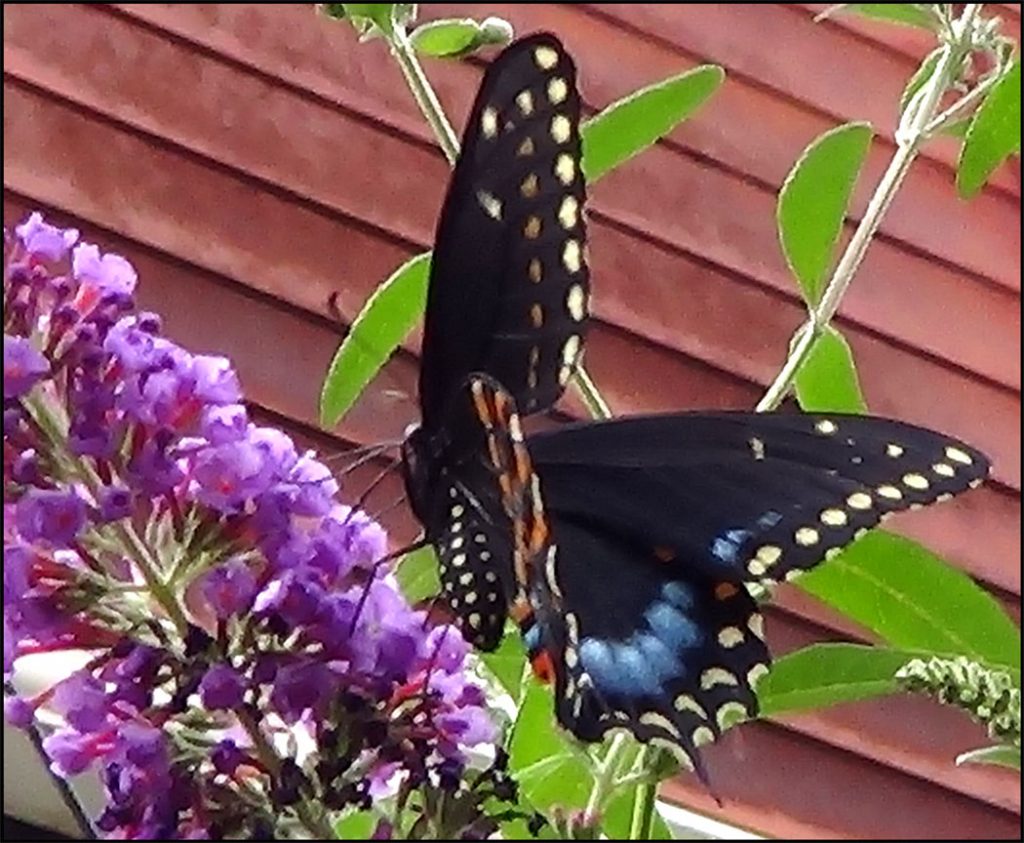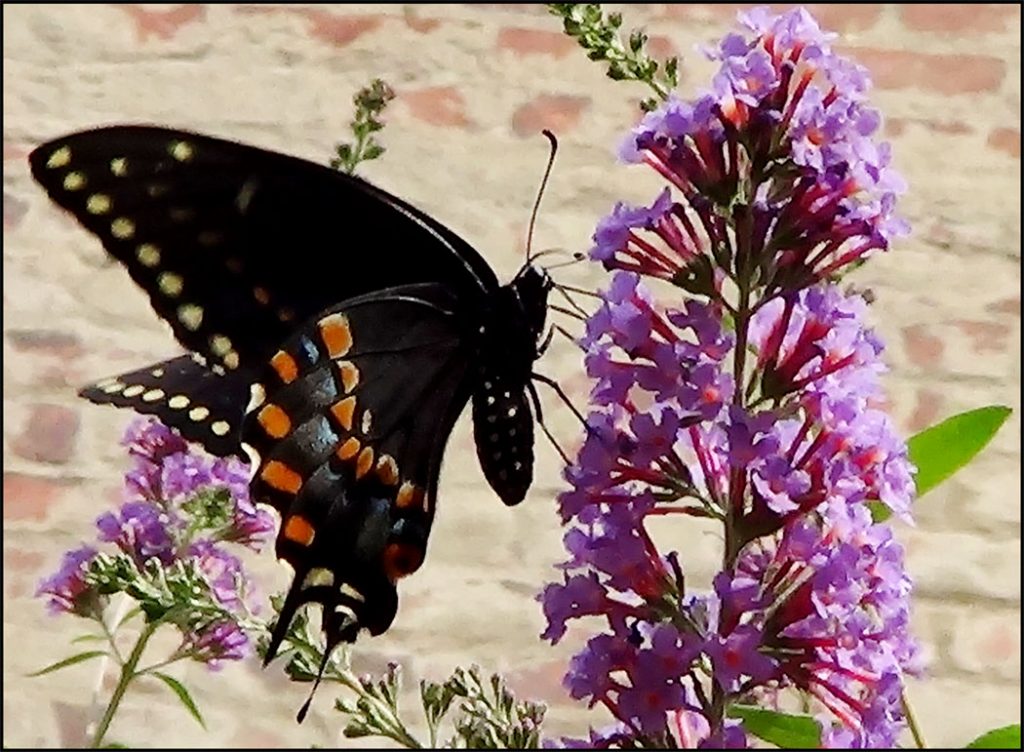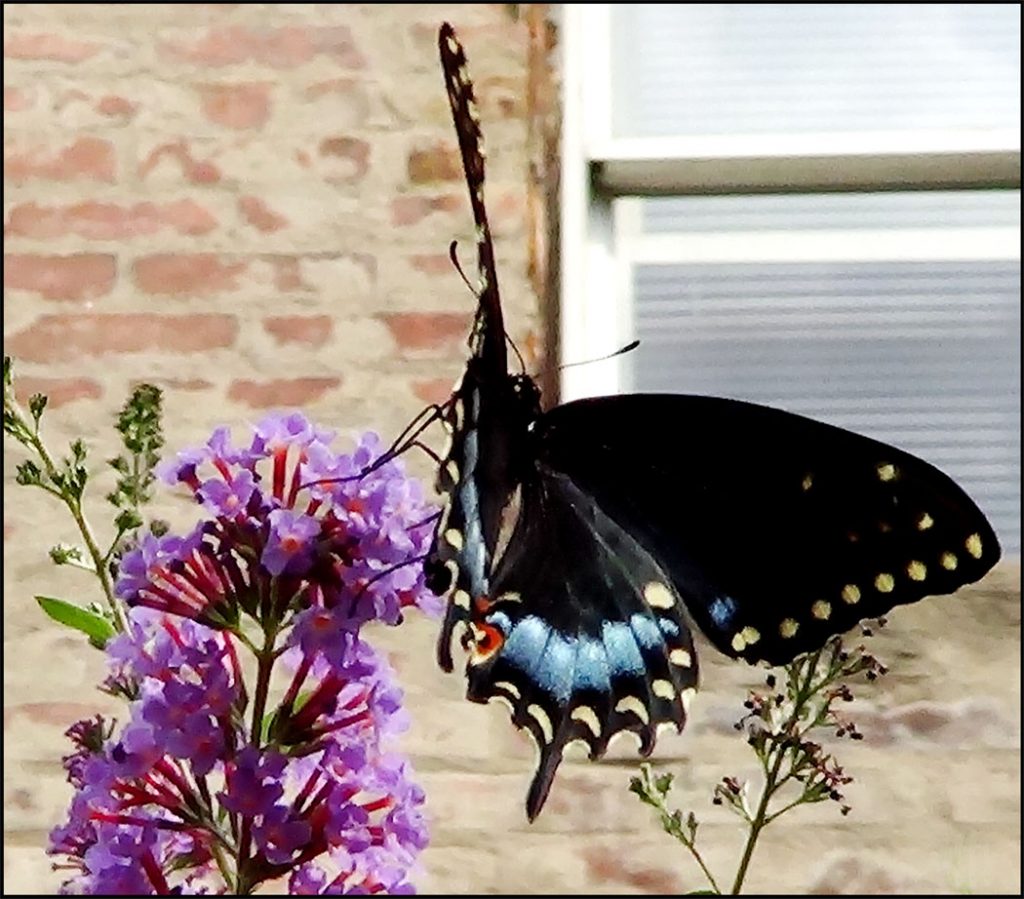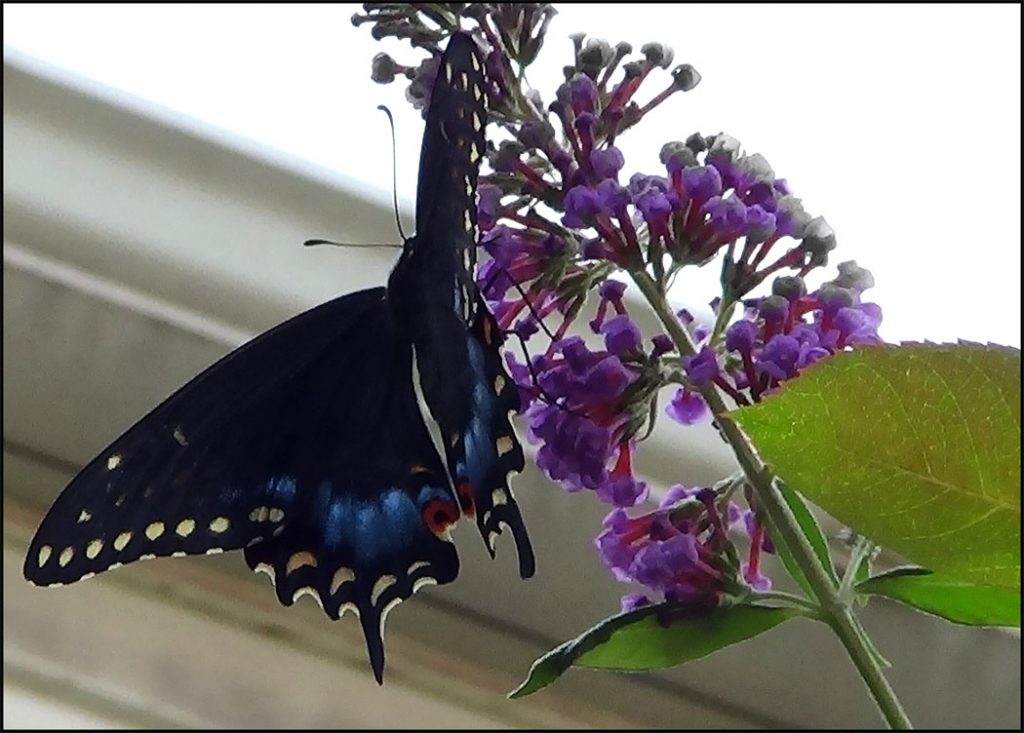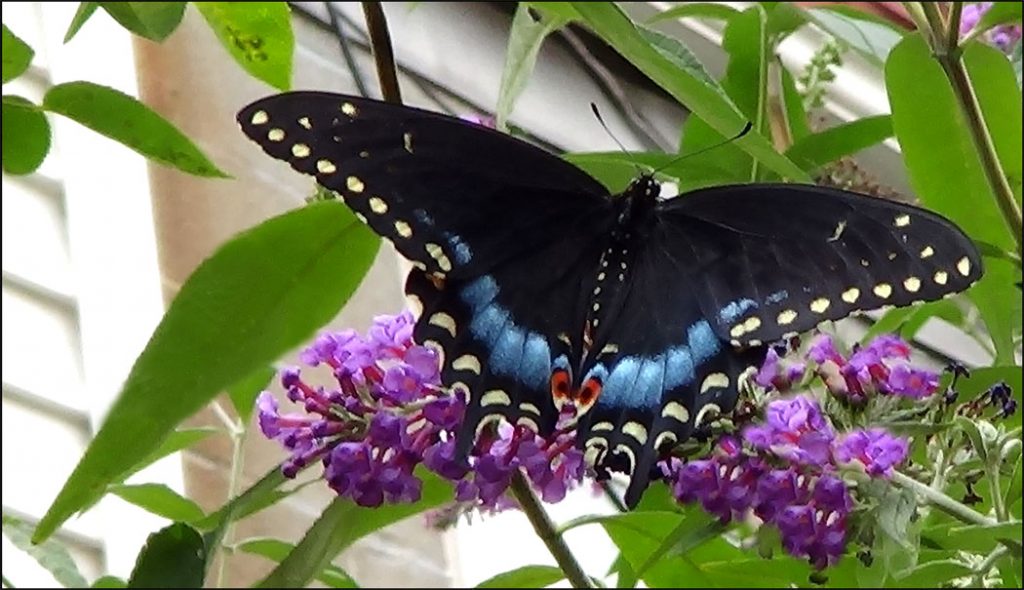 In December 2014, I incorporated black swallowtail Butterfly photographs that I took during summer 2014 into my peace project. The finished artwork for the Essex County 4-H Scholarship Awards is shown below.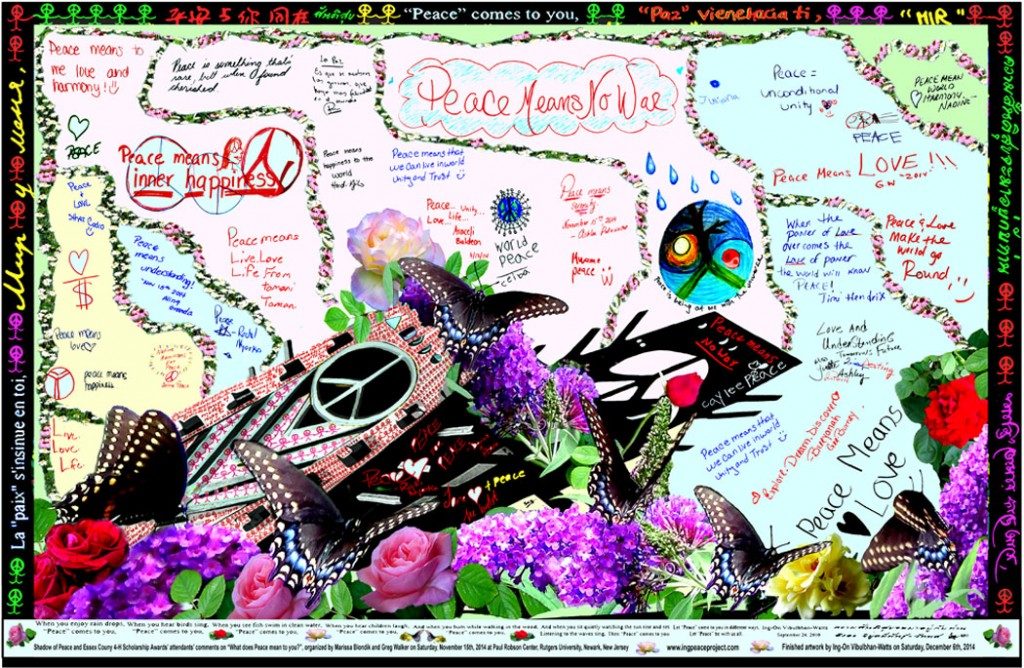 Finished artwork of the Peace comments from Essex County 4-H Scholarship Awards' attendants on "What does Peace mean to you?" organized by Marissa Blodnik and Greg Walker on Saturday, November 15th, 2014 at Paul Robson Center, Rutgers University, Newark, New Jersey
For more information please visit the following link:
Ing-On Vibulbhan-Watts, Tuesday, August 20, 2019