I went back to view my Blog and found our new year's wish that I posted on January 1, 2016. I like the poem I wrote, and our sculpture garden showing flowers blooming with bees and butterflies. I decided to post the project again for our New Year's wish to everyone around the world for Happiness and Peace for the year of 2020, and always.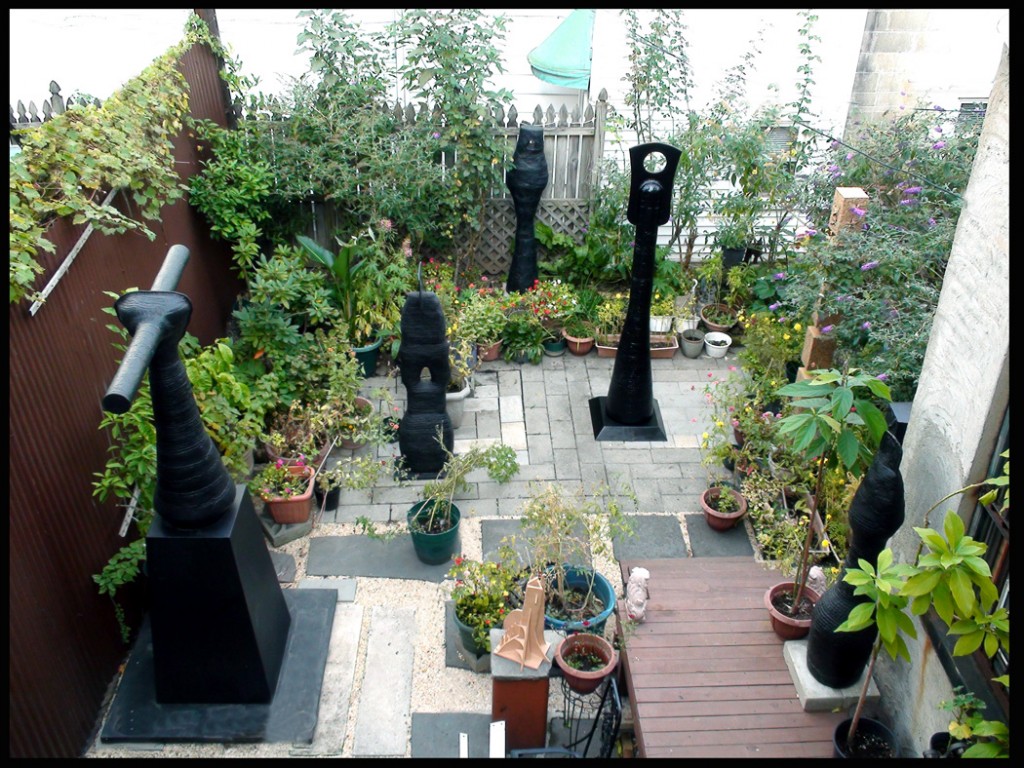 Happy New Year Everyone from John and Ing in our Sculpture Garden
Wednesday, January 1, 2020
Downtown Newark, New Jersey,
🙂 🙂 🙂 Happy New Year Everyone 🙂 🙂 🙂
I enjoyed cultivating our garden and John enjoyed producing his sculptures. We produced our Sculpture Garden for ourselves and hope that the others will enjoy it also.
From spring to fall our garden was full of flower blossoms and buzzing with bees, Swallowtail, Monarchs and Red admiral butterflies. They were drinking nectar from the flowers while John and I were busy with our garden.
We hope that our first grandson Kai, who is 4 months old in January 2016 and now in 2020 he is 4 years old, will be able to see what his grandpa and grandma were doing when he is old enough to understand. 
We are quite satisfied and happy with the result of our Sculpture Garden last year, 2015. We would like to share some of the scenery of our garden that John and I captured all year round.
May Peace and Happiness be with all of us for 2020 and always.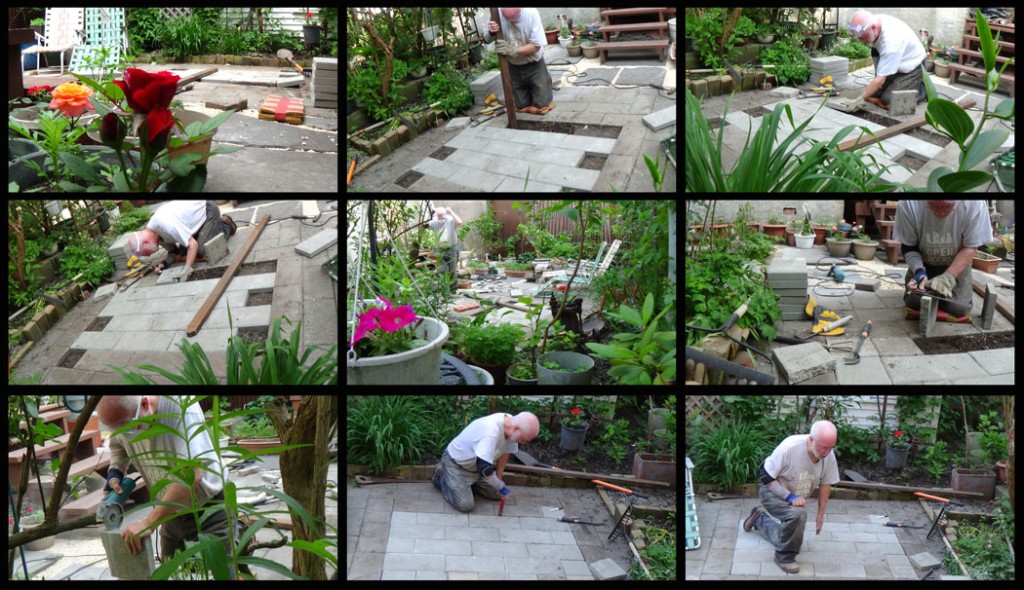 John lays cement blocks building patio for his sculptures in our backyard garden.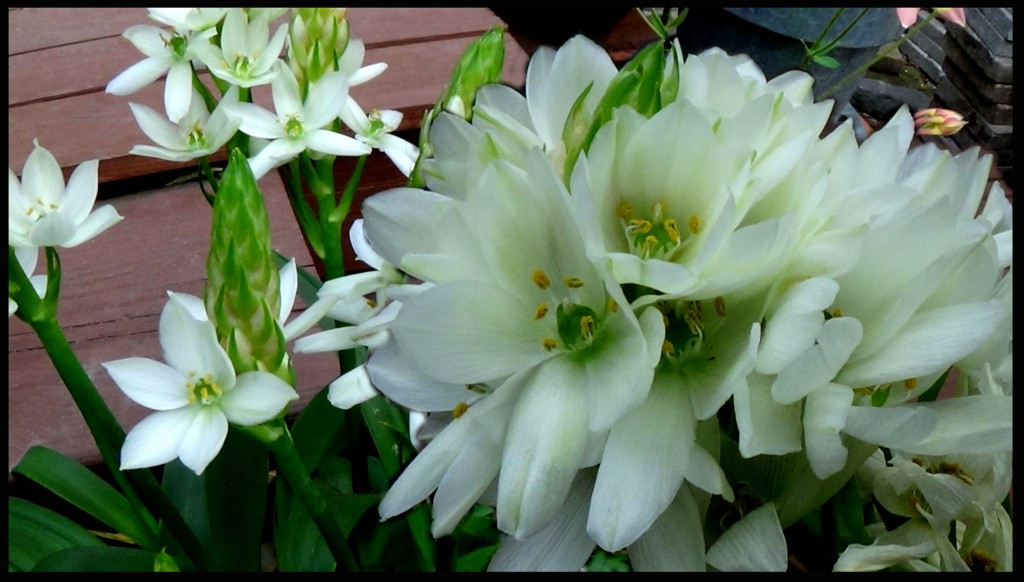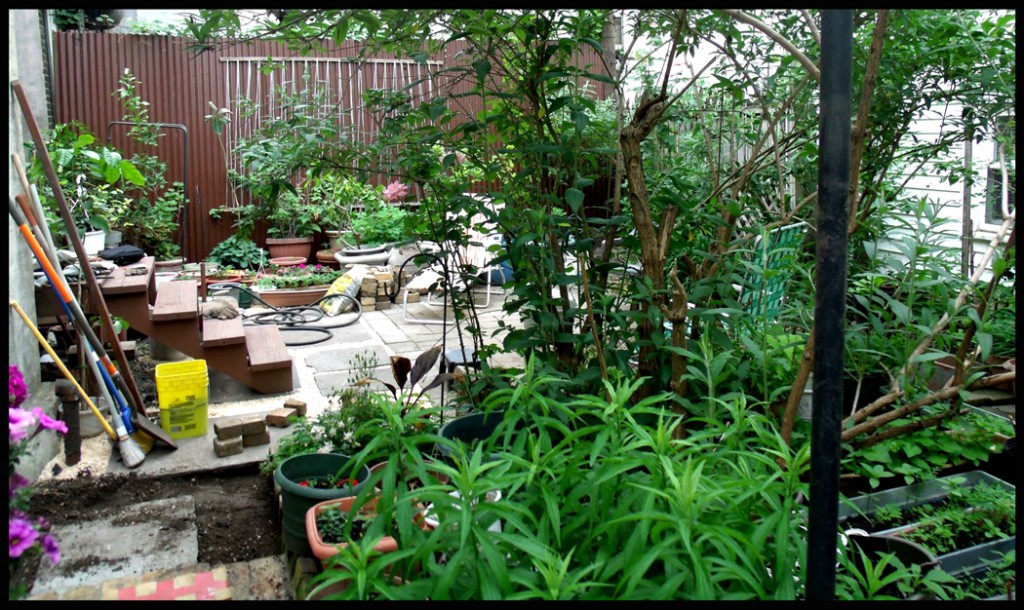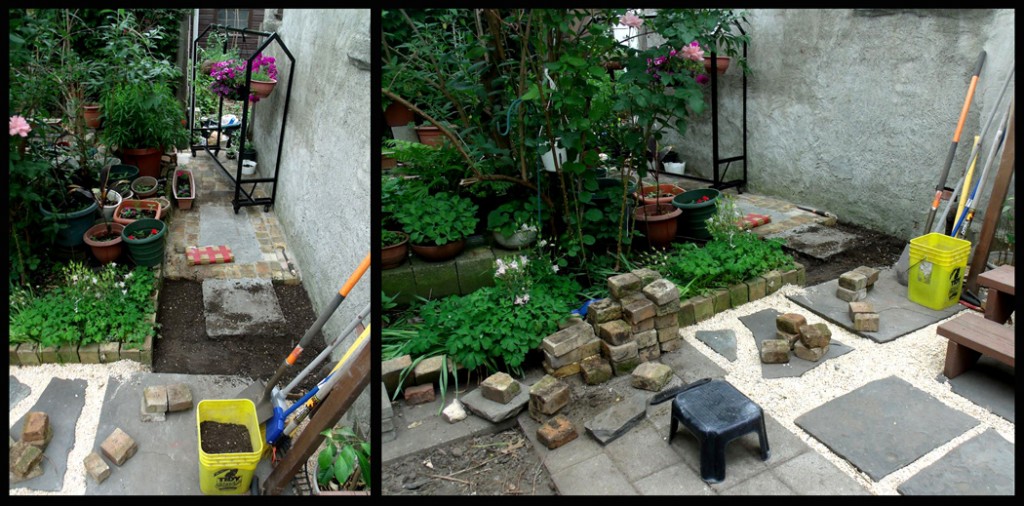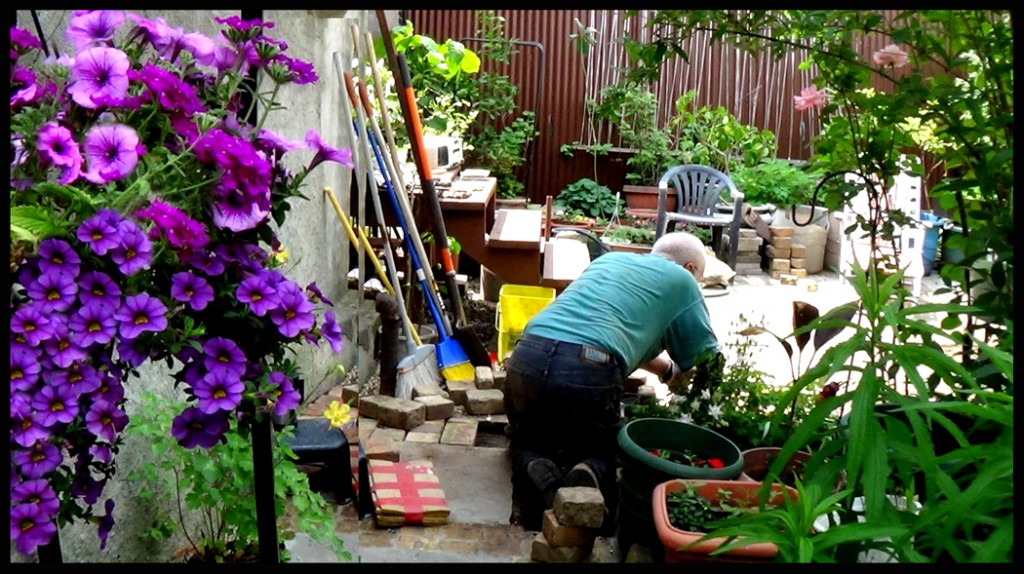 May 2015: John is laying a brick floor in some area of the garden.

Lays the Basic Foundation to be Better and Firm
Brick by brick he lays
One's foundation of love
Love to make a basic ground for better and firm
Love to use two hands and brain to create
From a lump of clay
Forming certain shapes
Love to put thought
And experience into creating
Sculpture to be born
Love to explore and share
What one does
The love of nature
And love of fellow mankind
Keeps us alive and well
Let love dominate the world
Let us be calm and peaceful
Let us lay a basic foundation
Brick by brick
To be better and firm
Ing-On Vibulbhan-Watts, Wednesday, January 06, 2016, 4:07 pm
My first poem for this year, 2016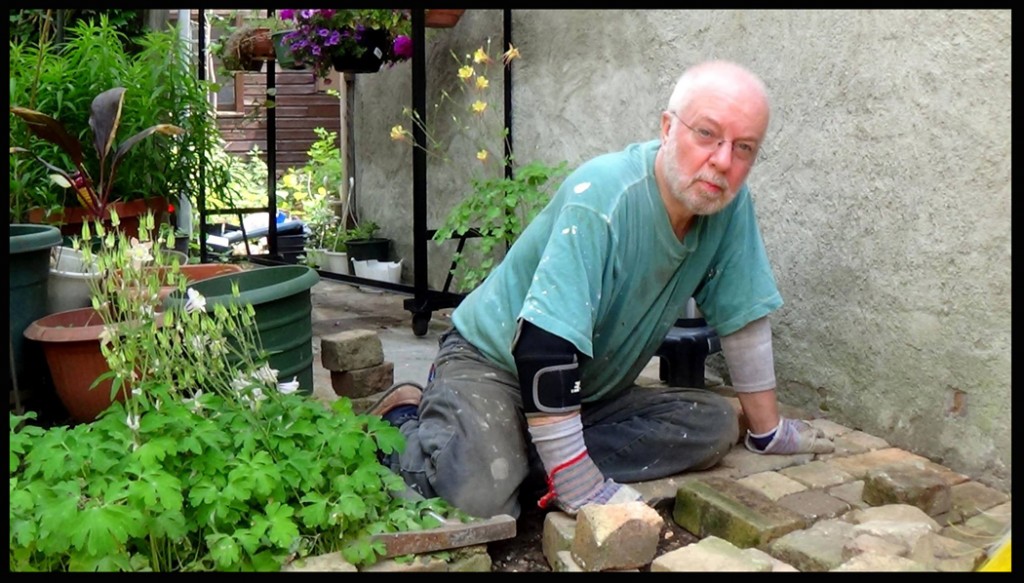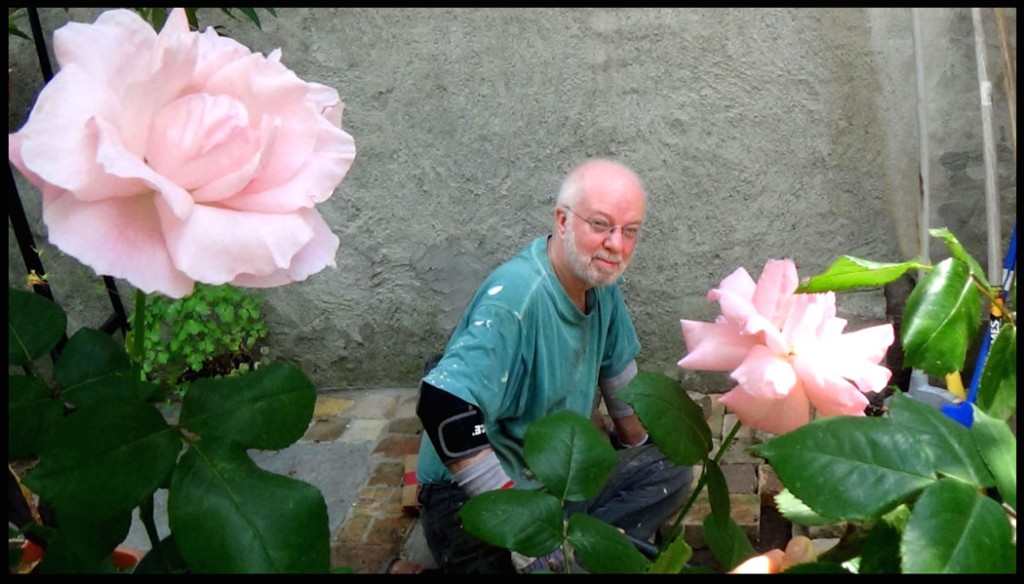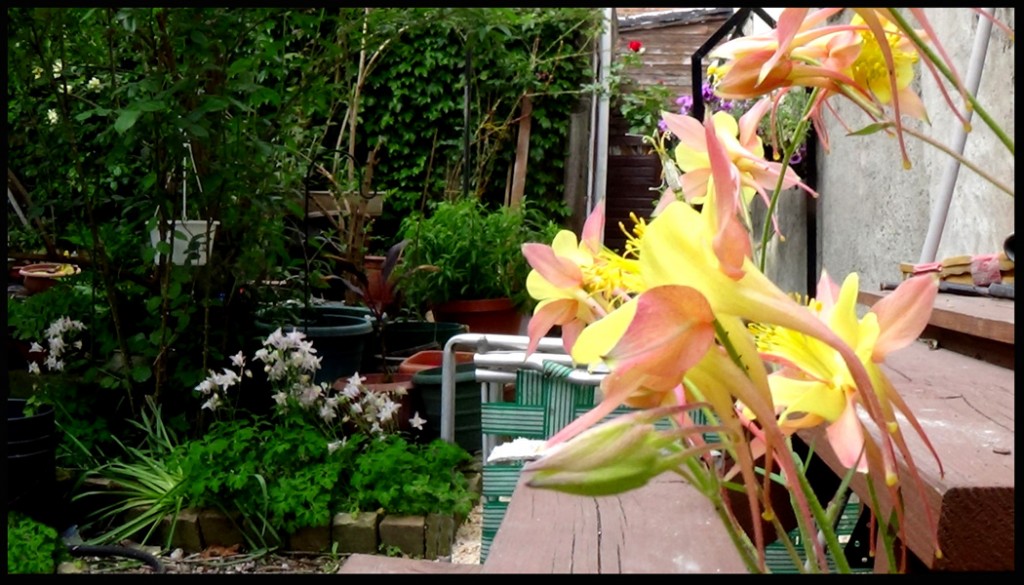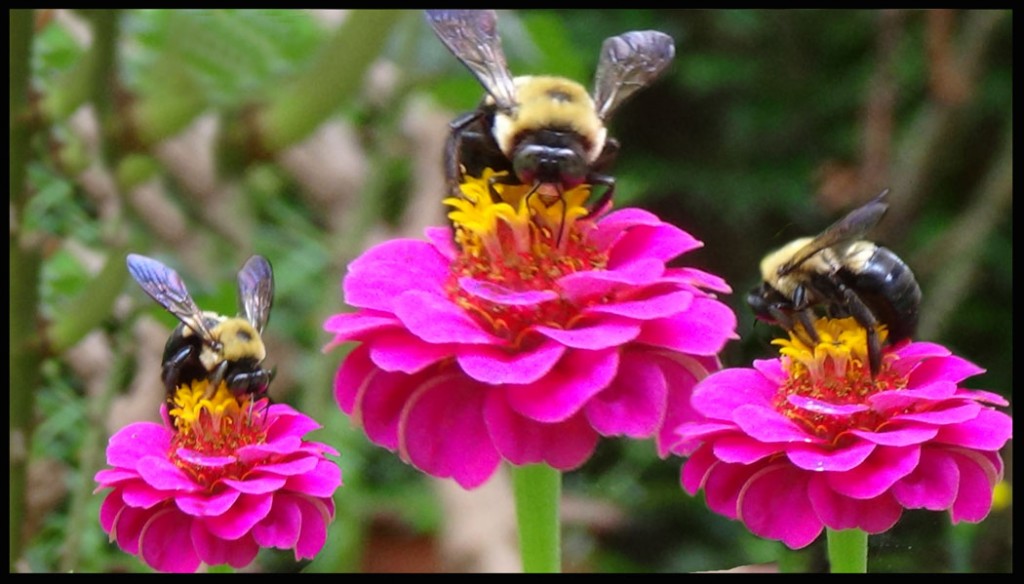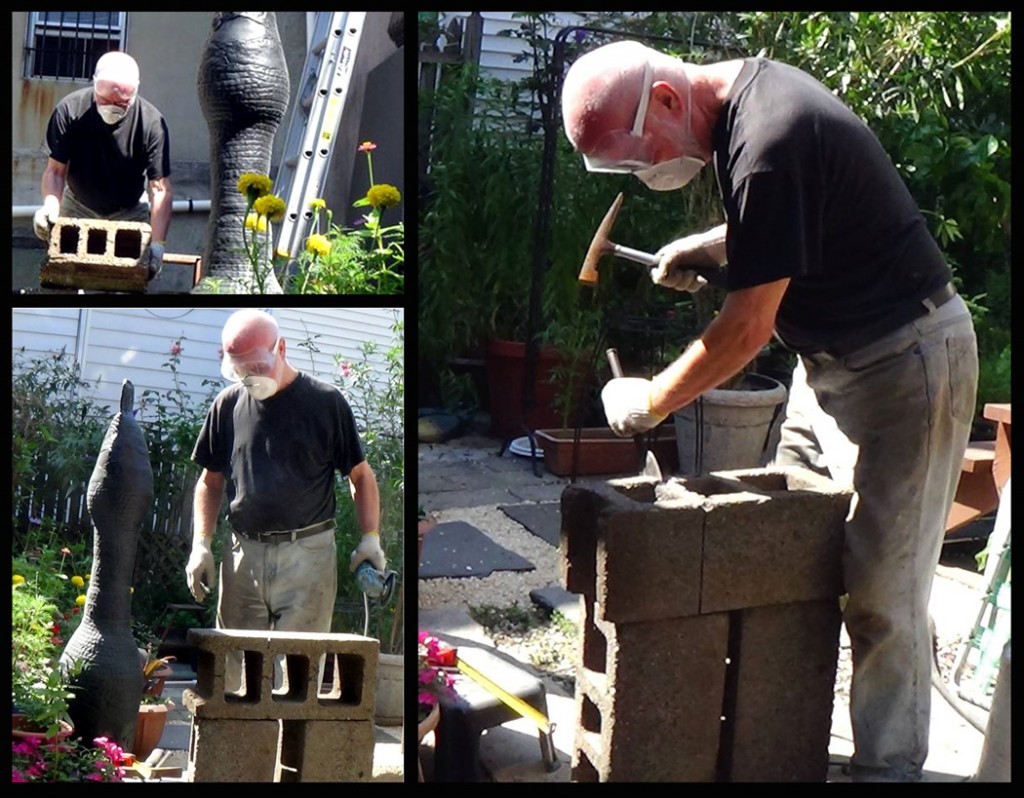 John cut cement blocks building patio for his sculptures in our backyard garden.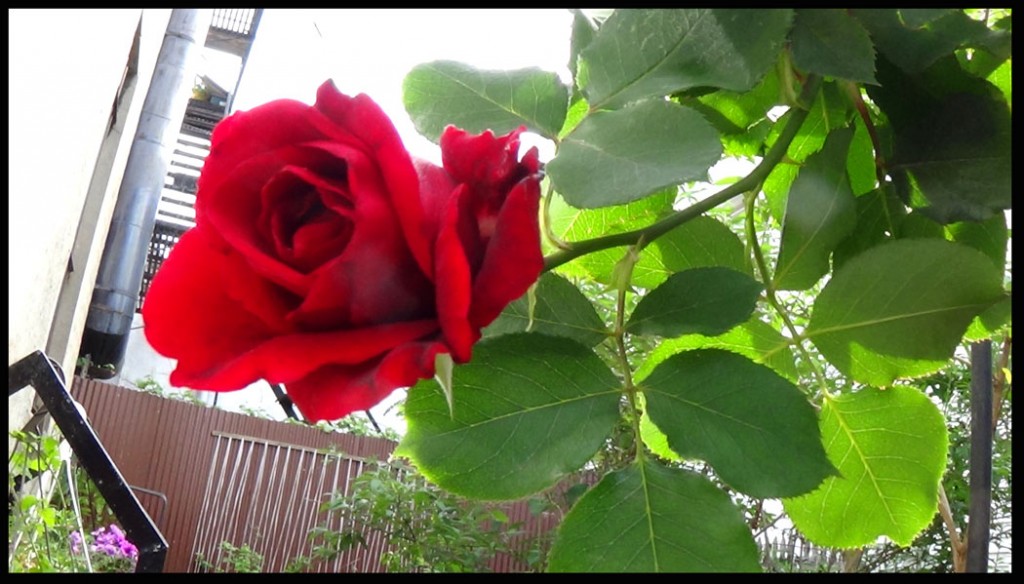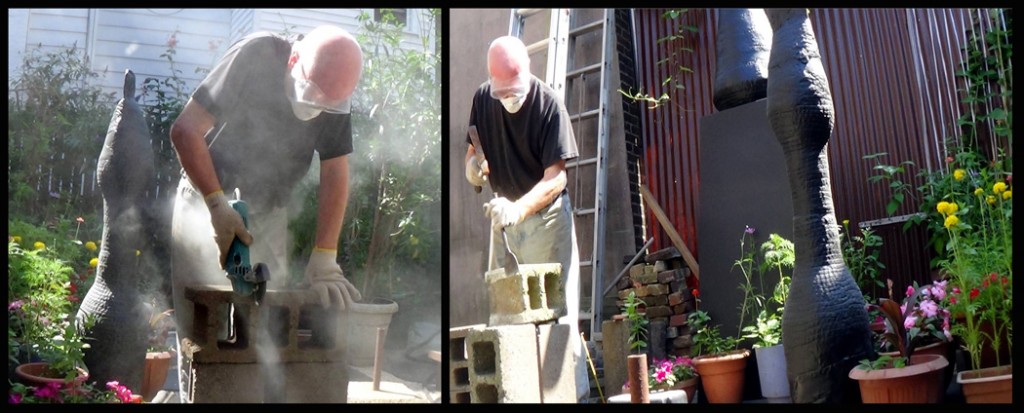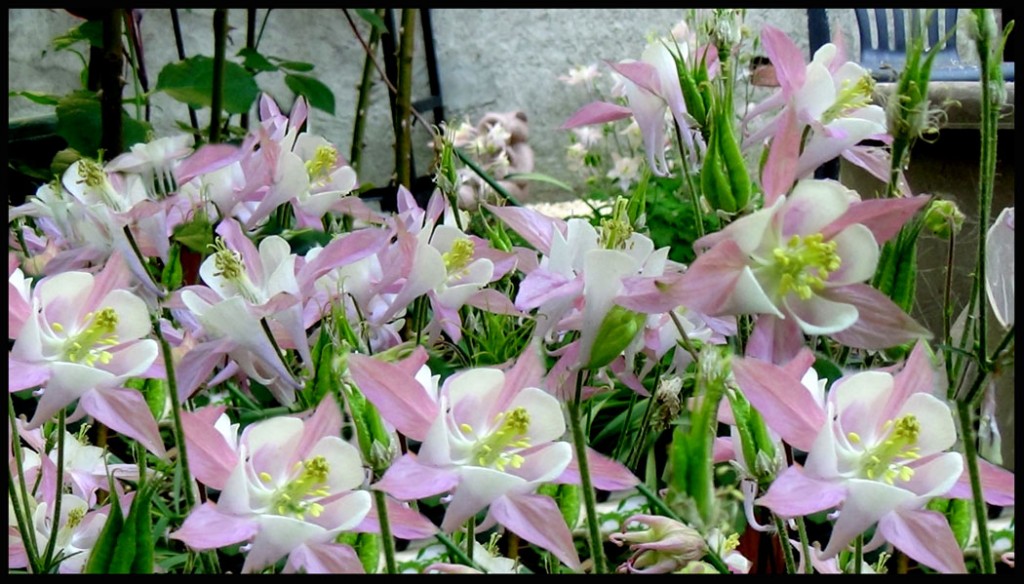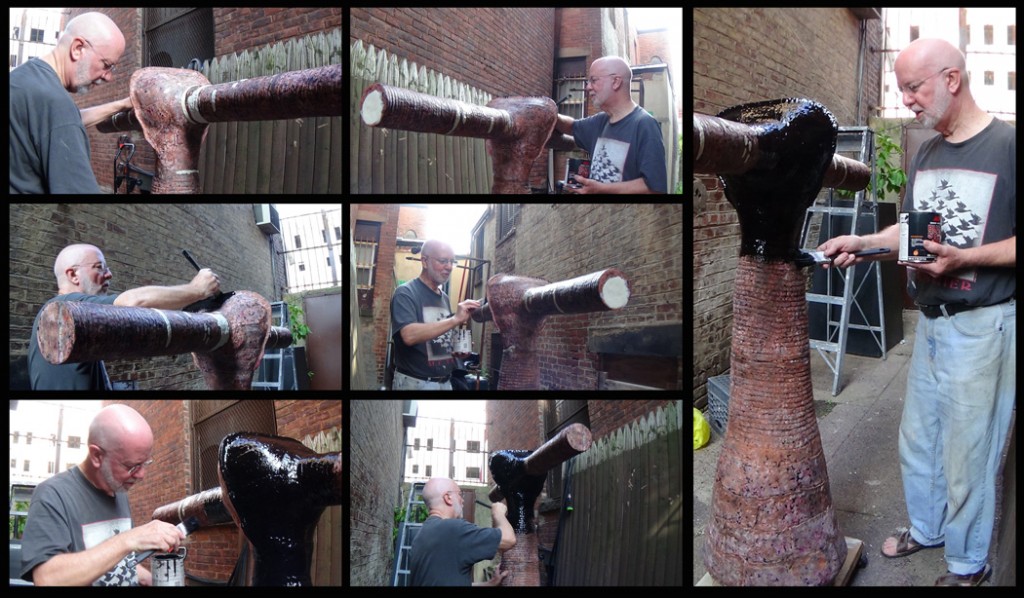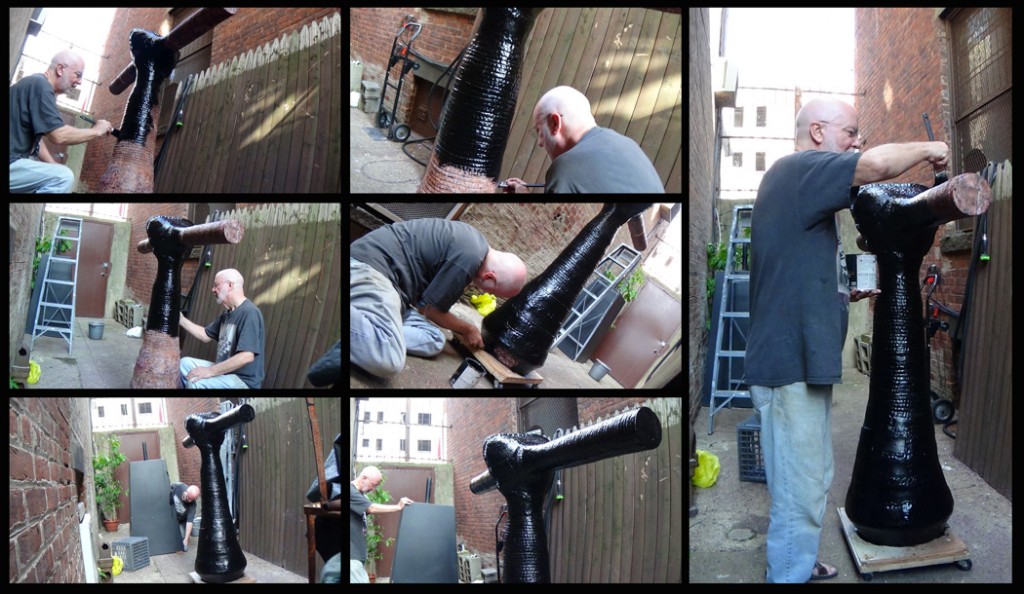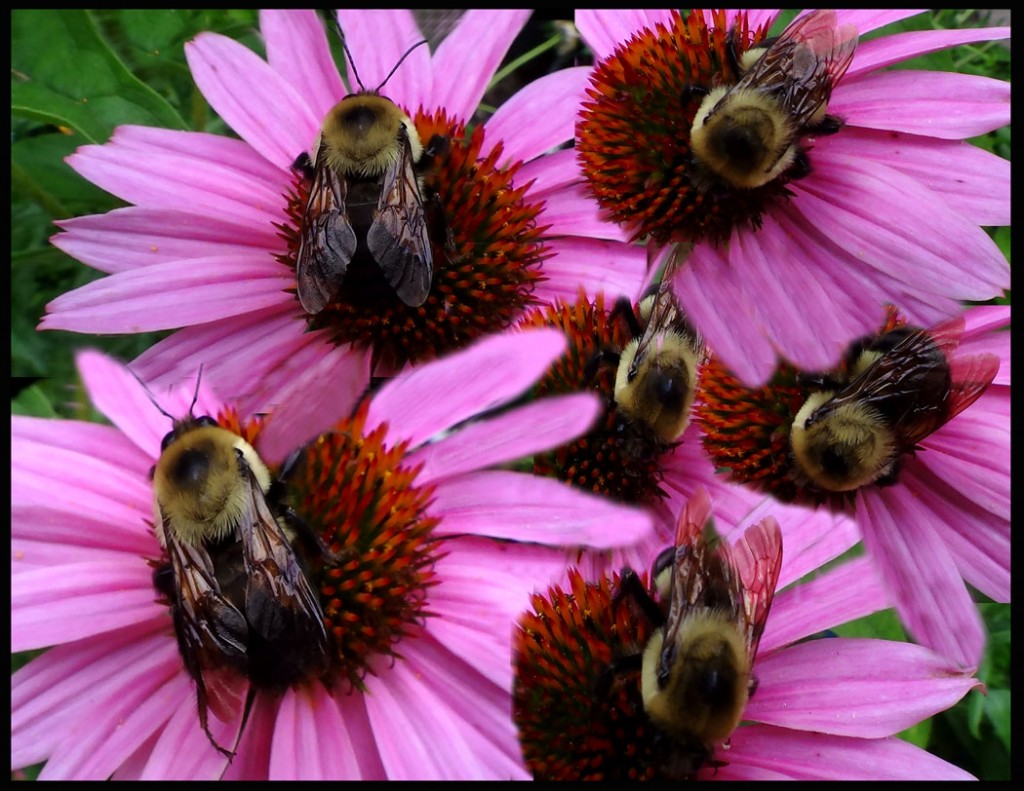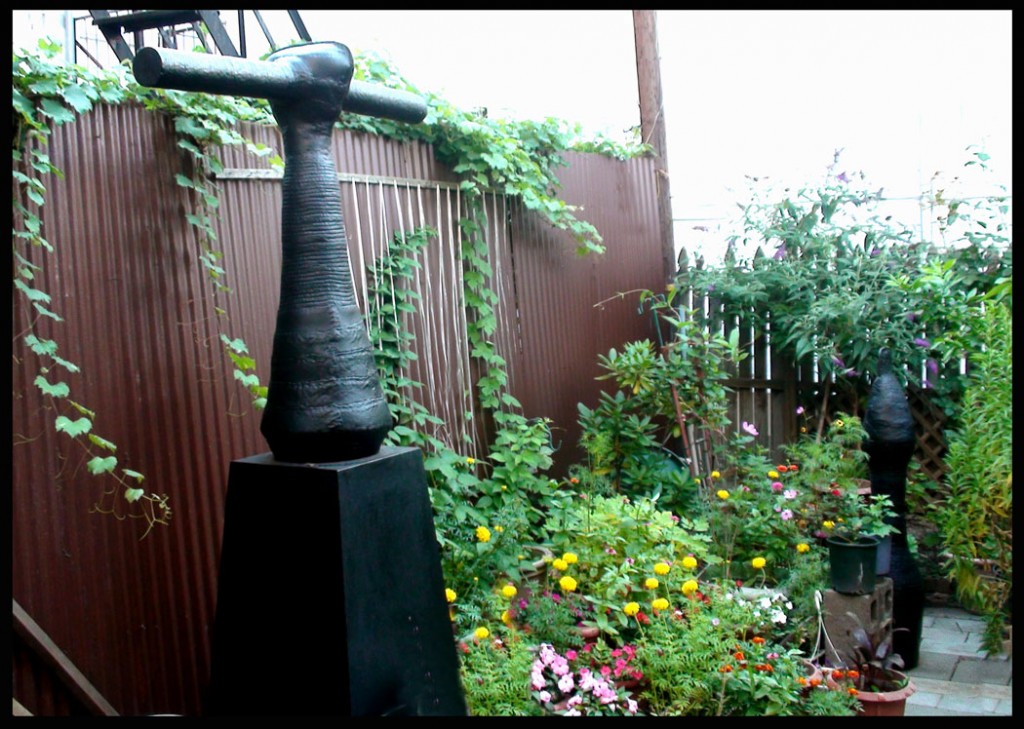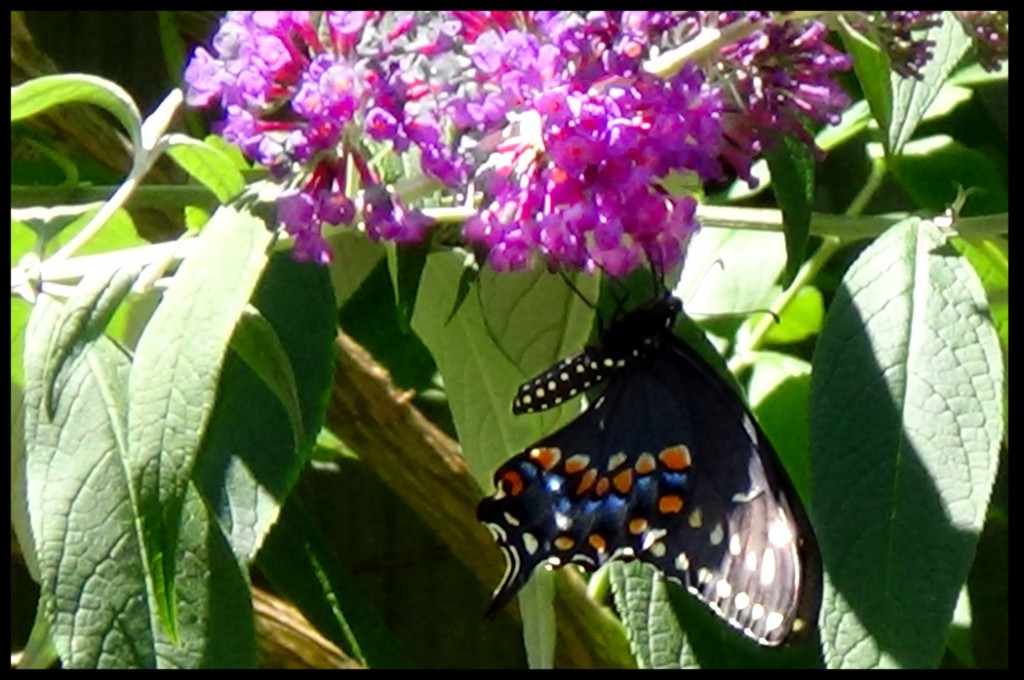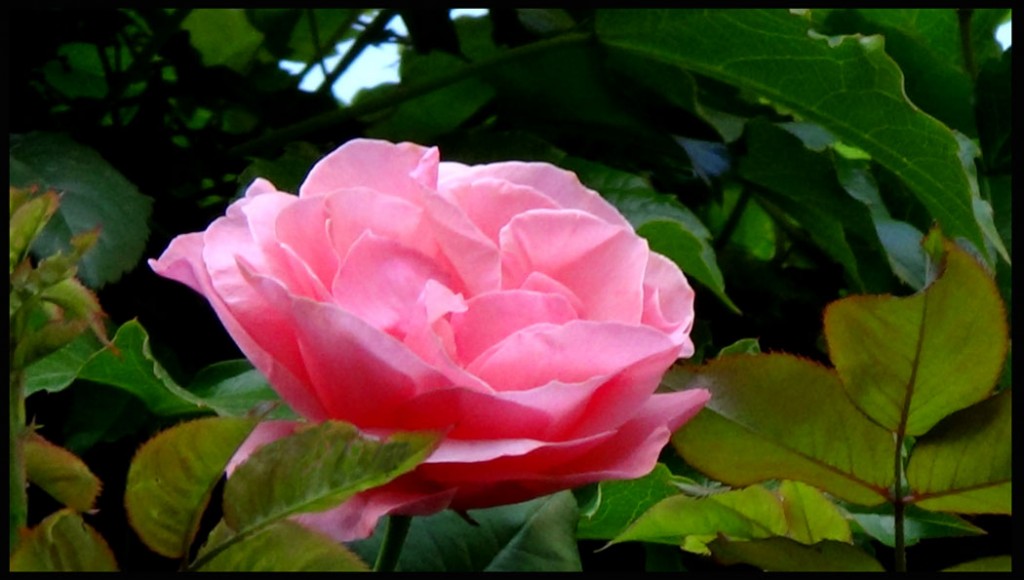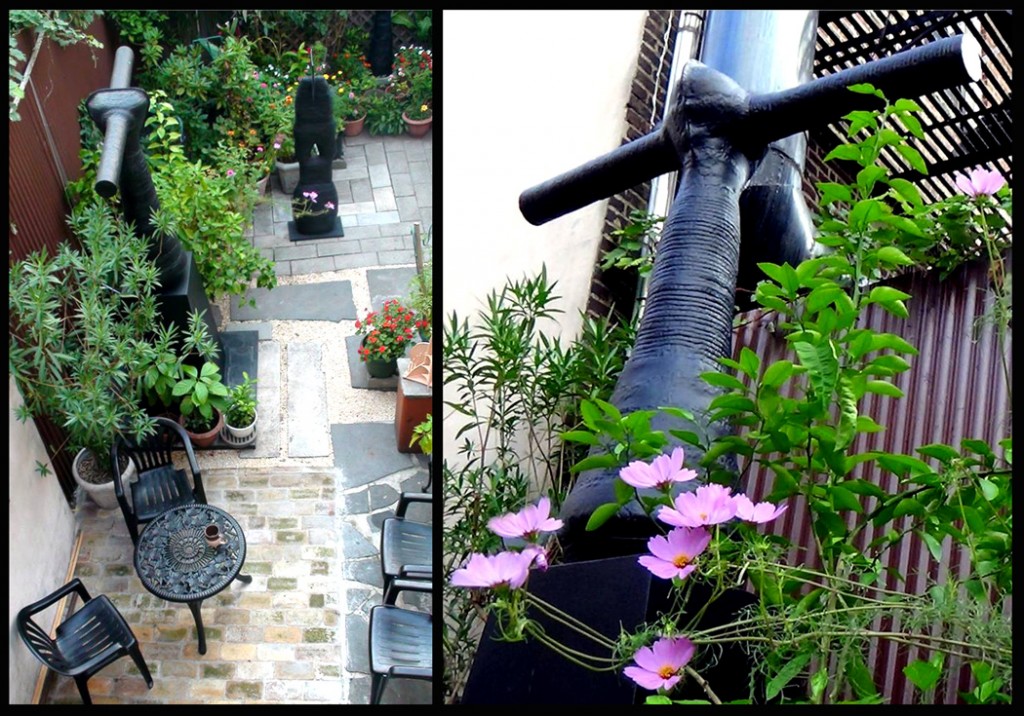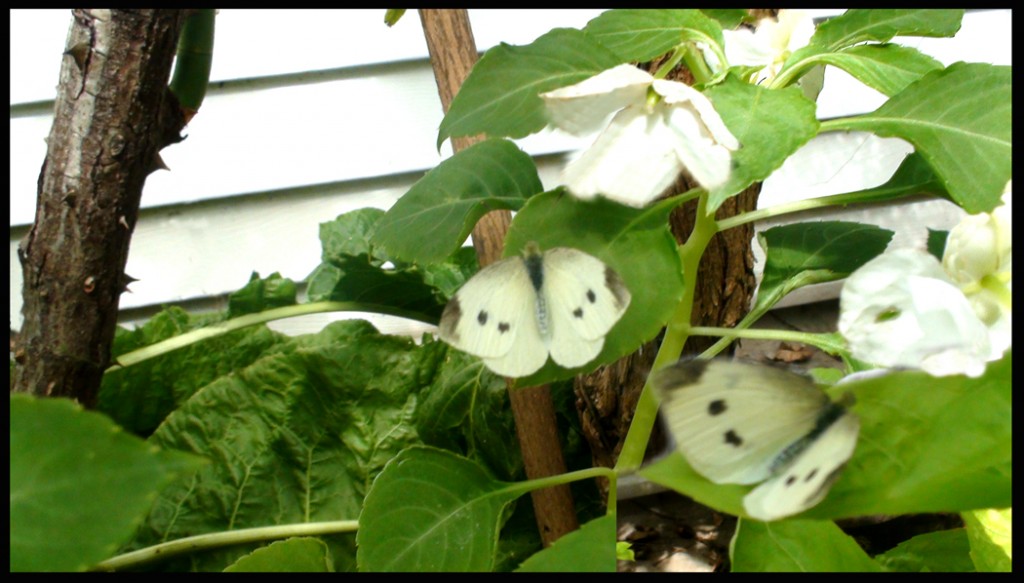 John was cleaning the wall.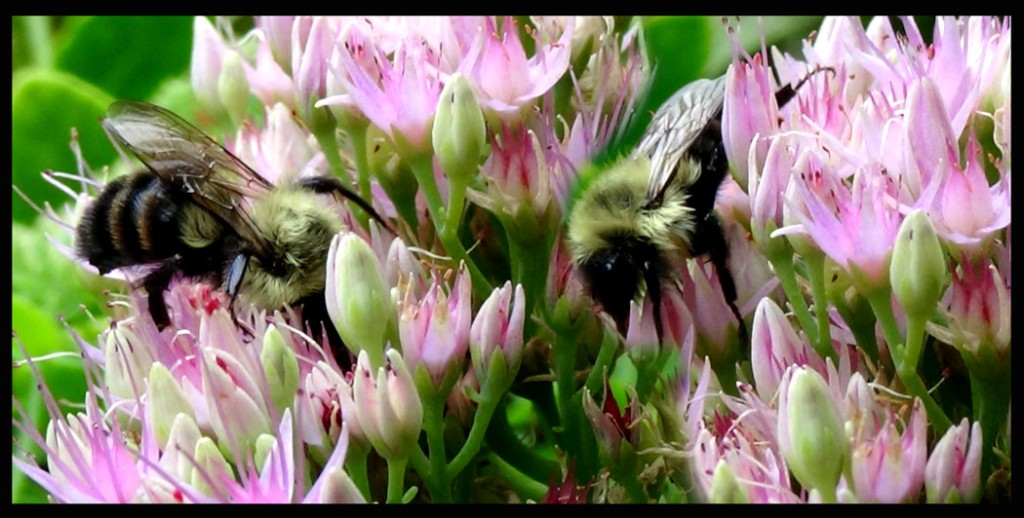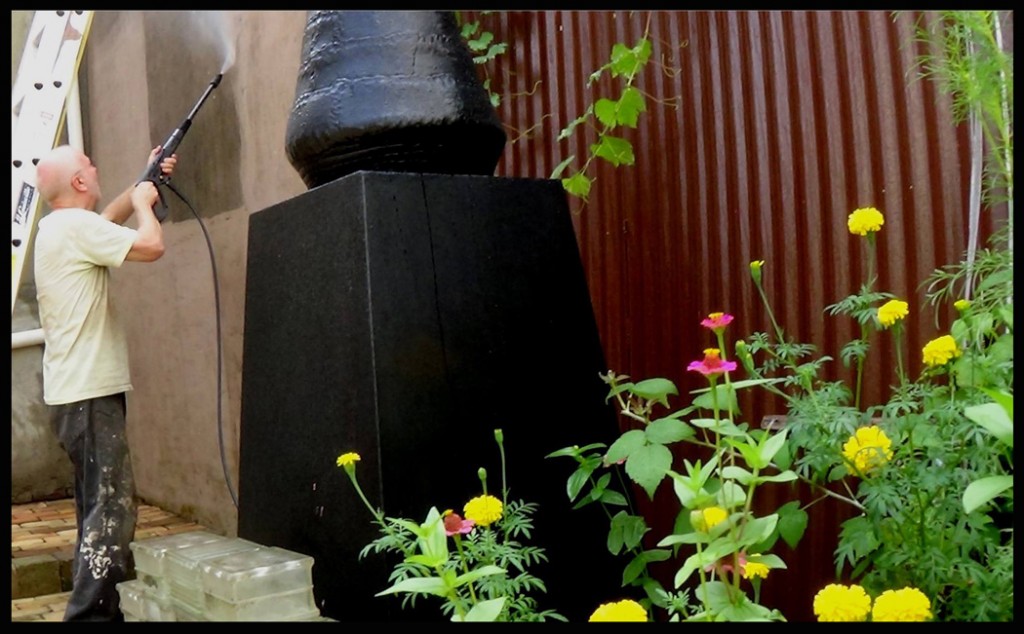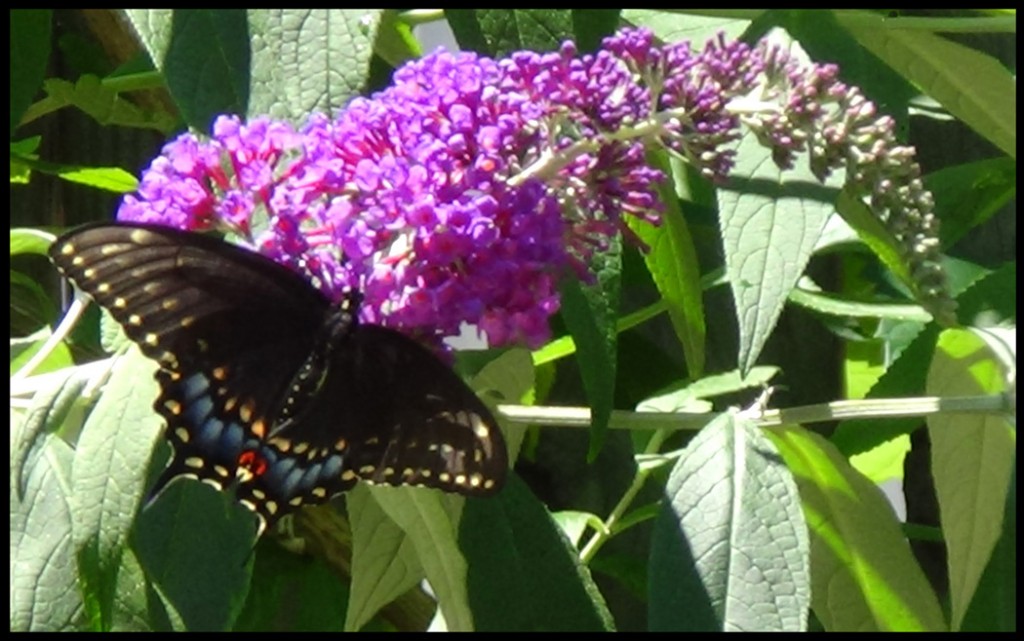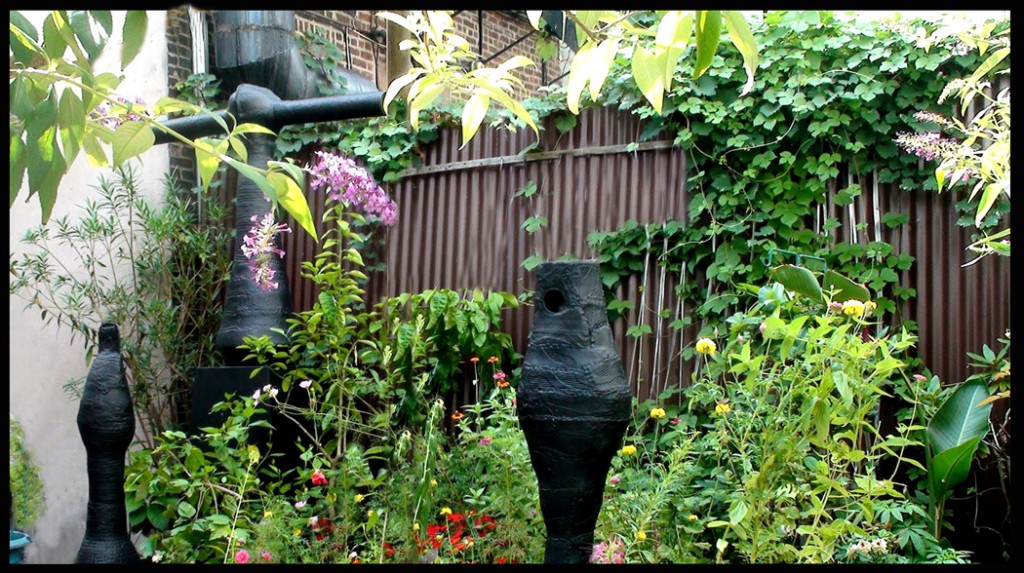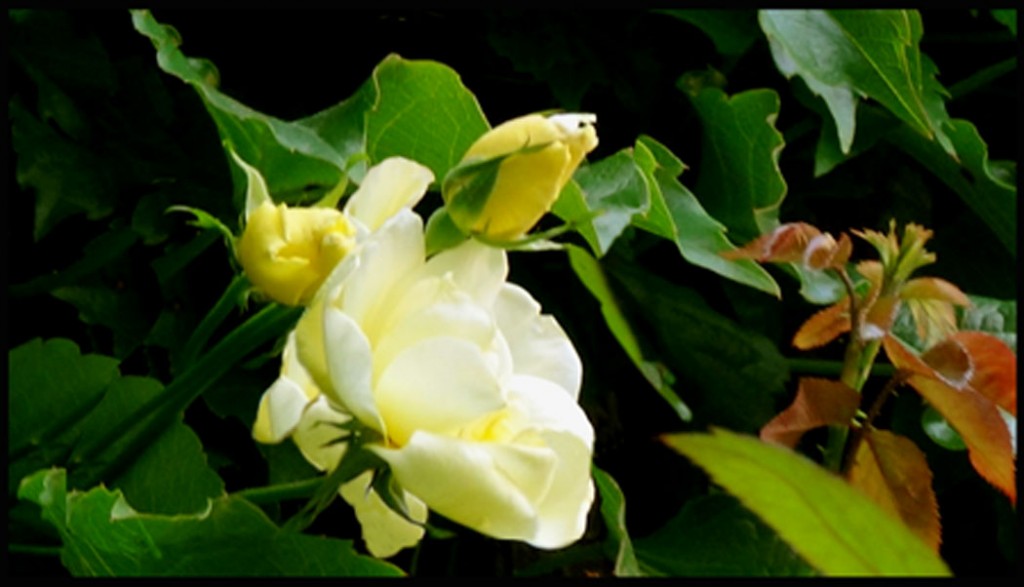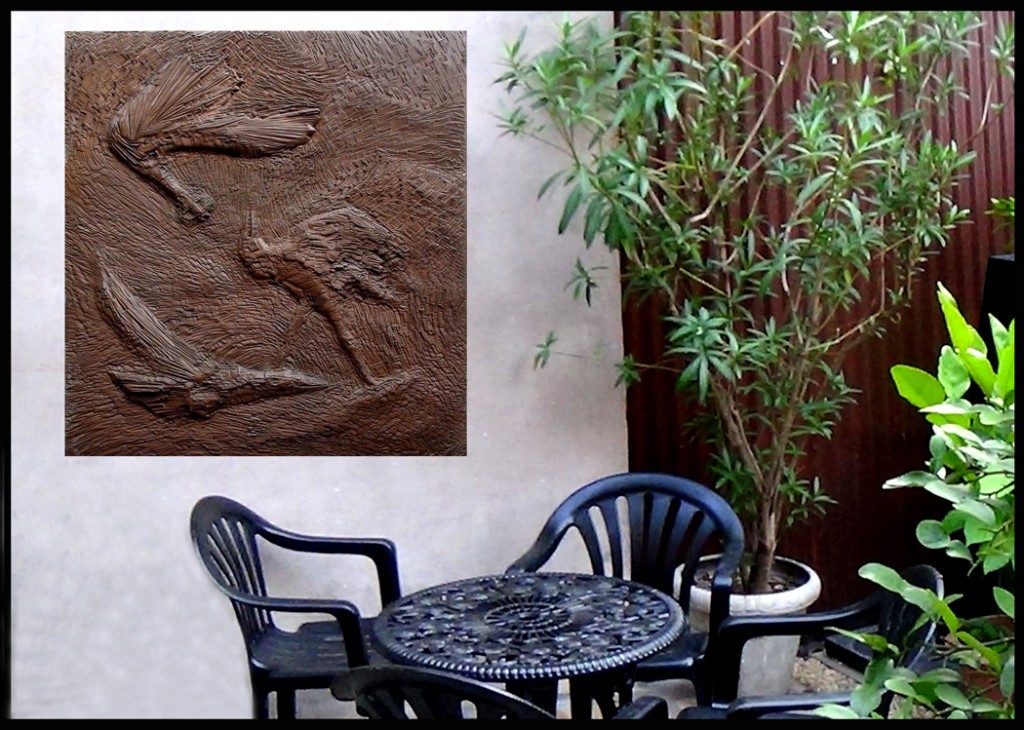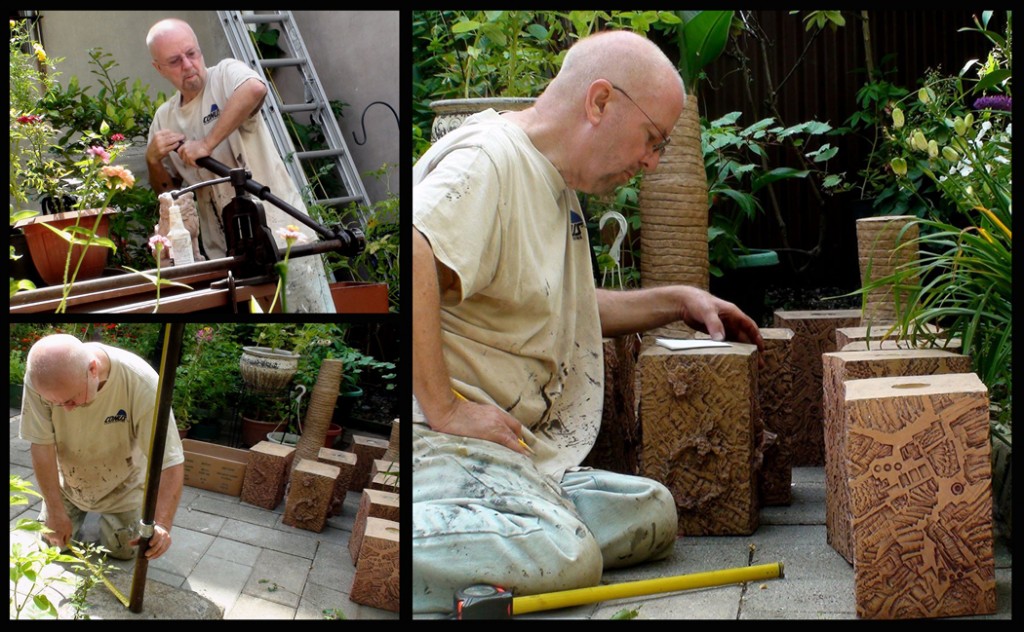 August 2015: John assembling his new sculpture.
Top left: Cutting an iron pole for the sculpture
Right: Calculating the length of each section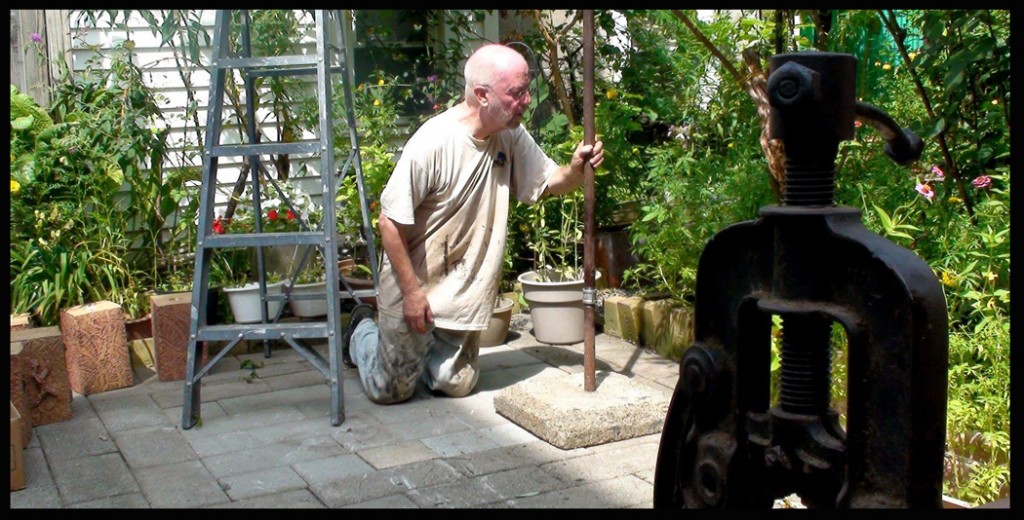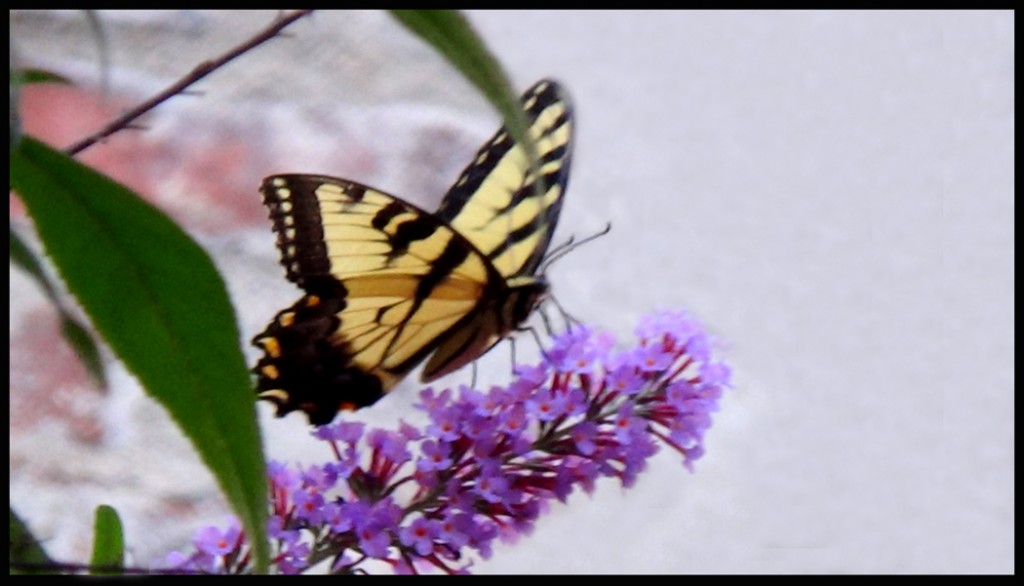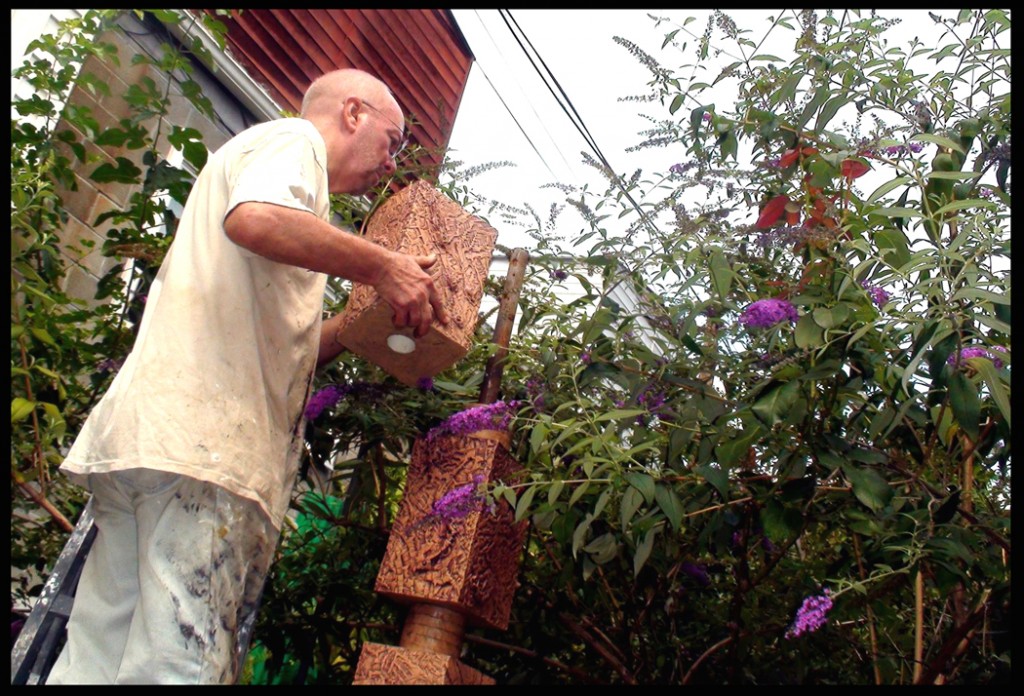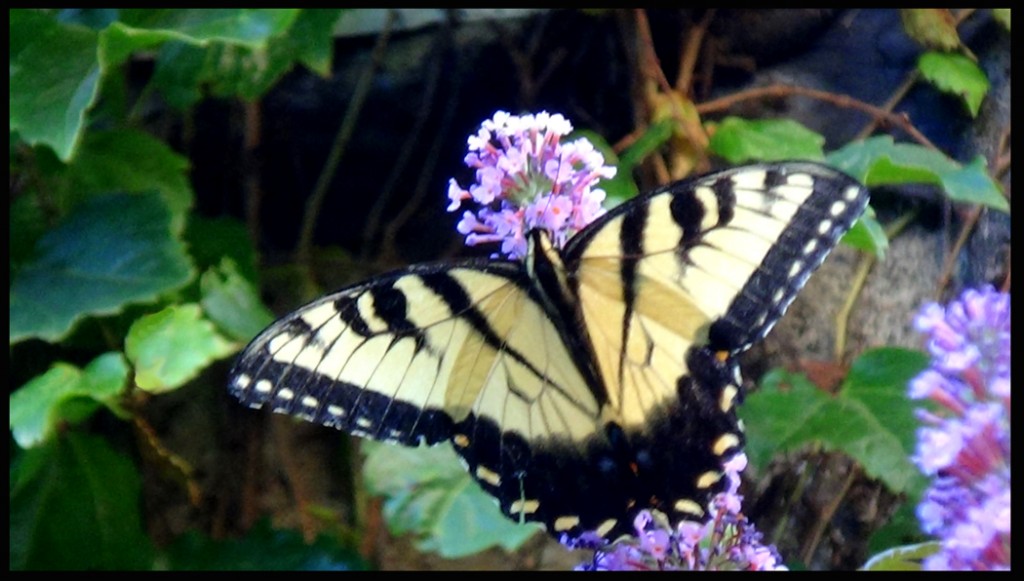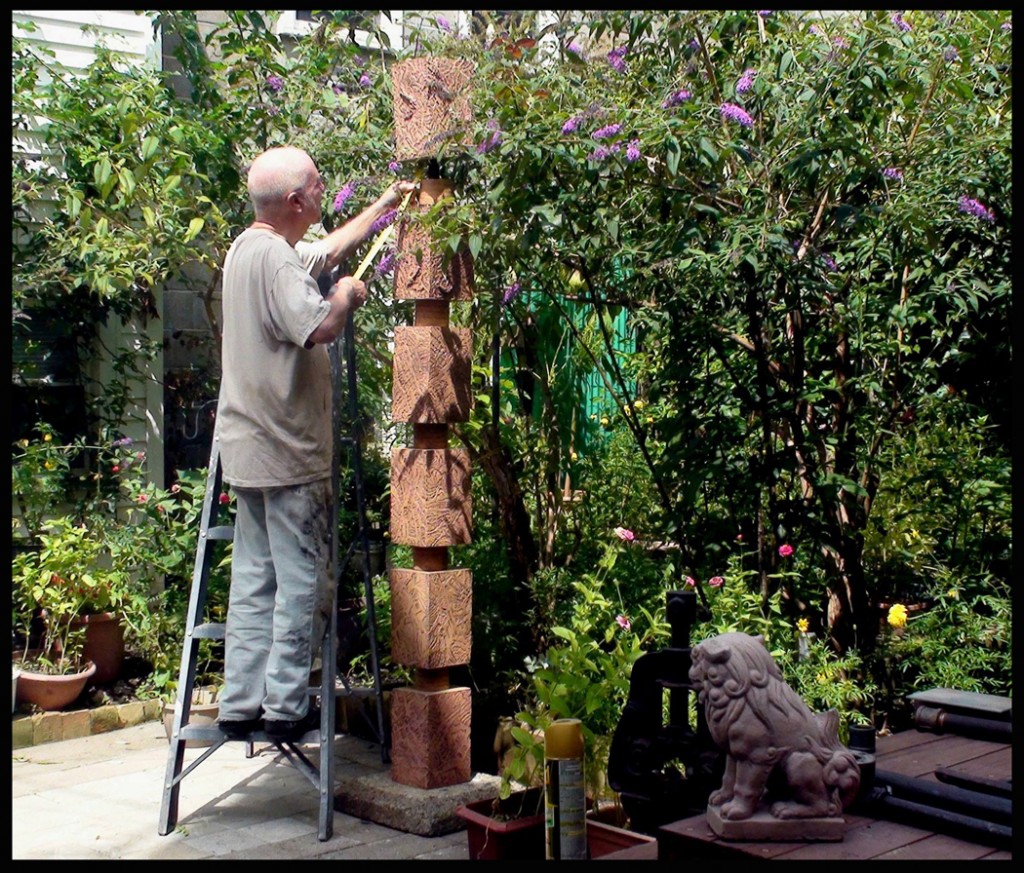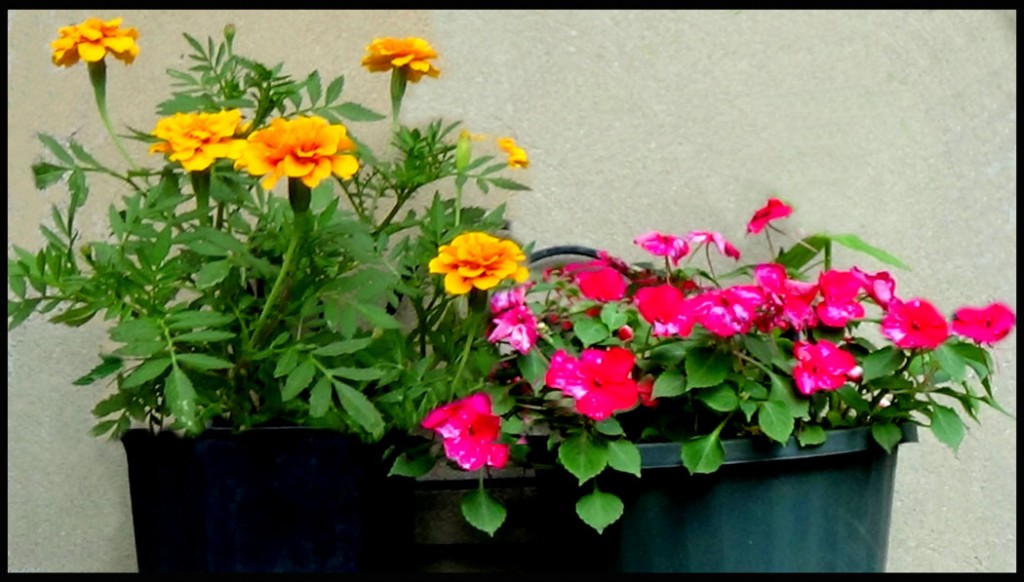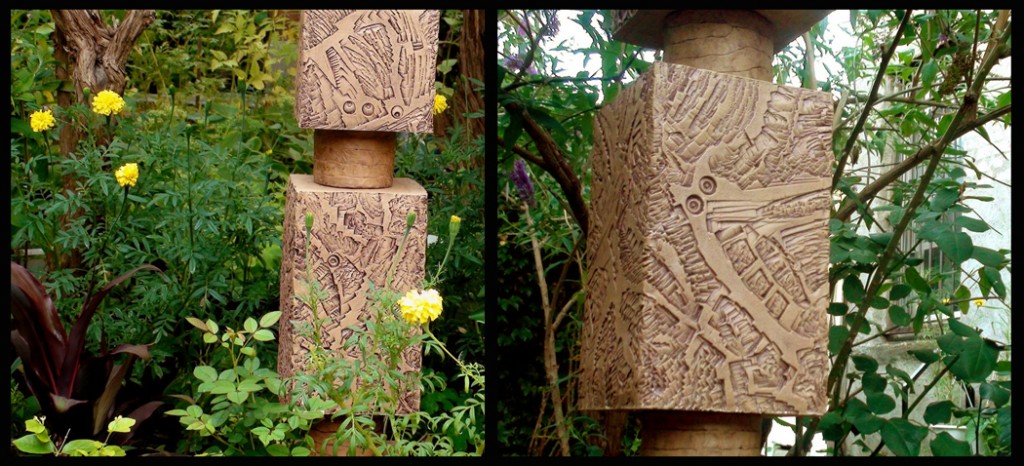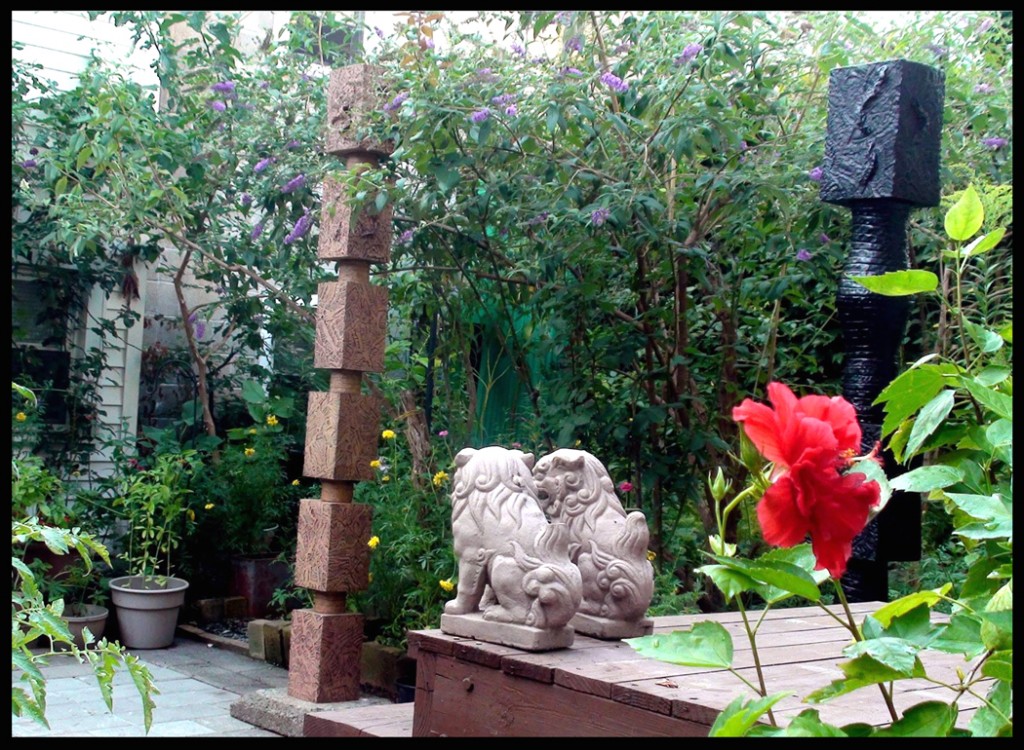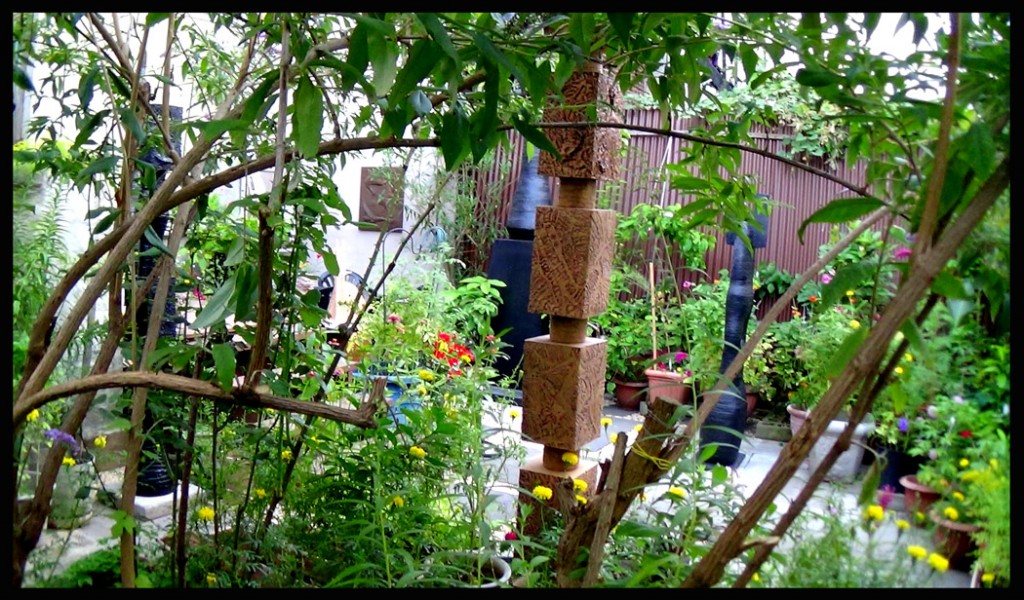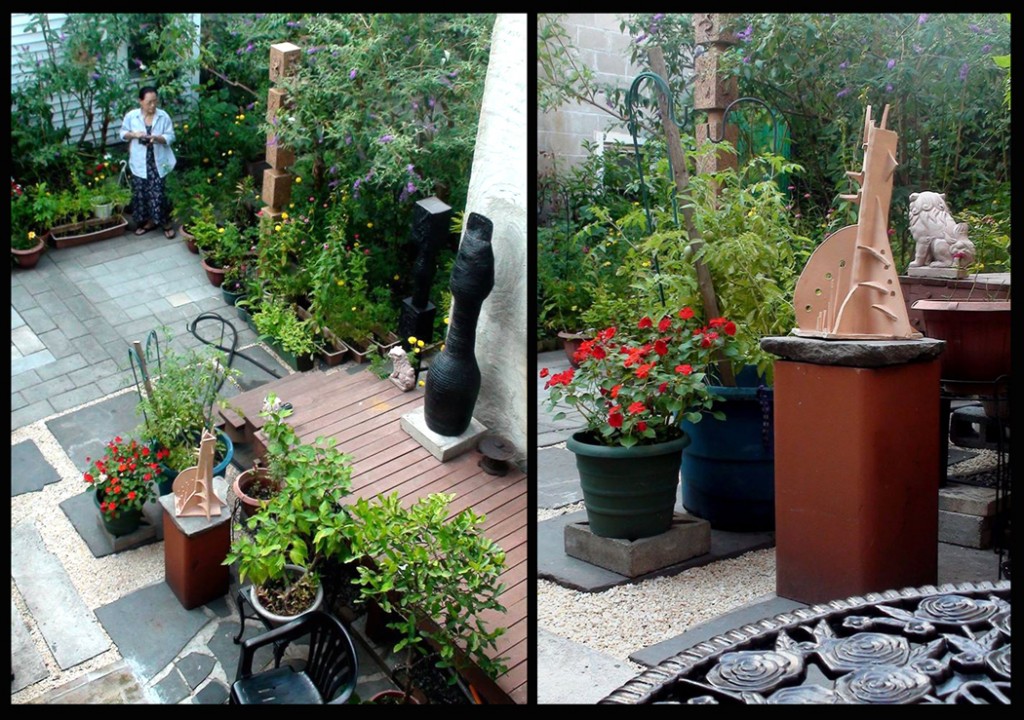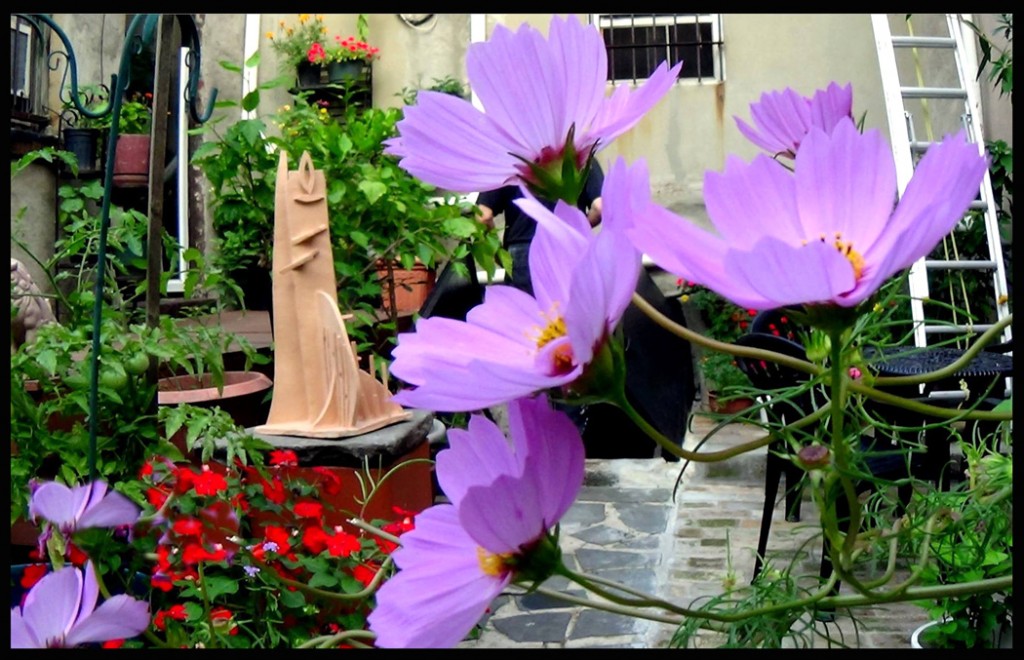 Ing's sculpture, Tower of Freedom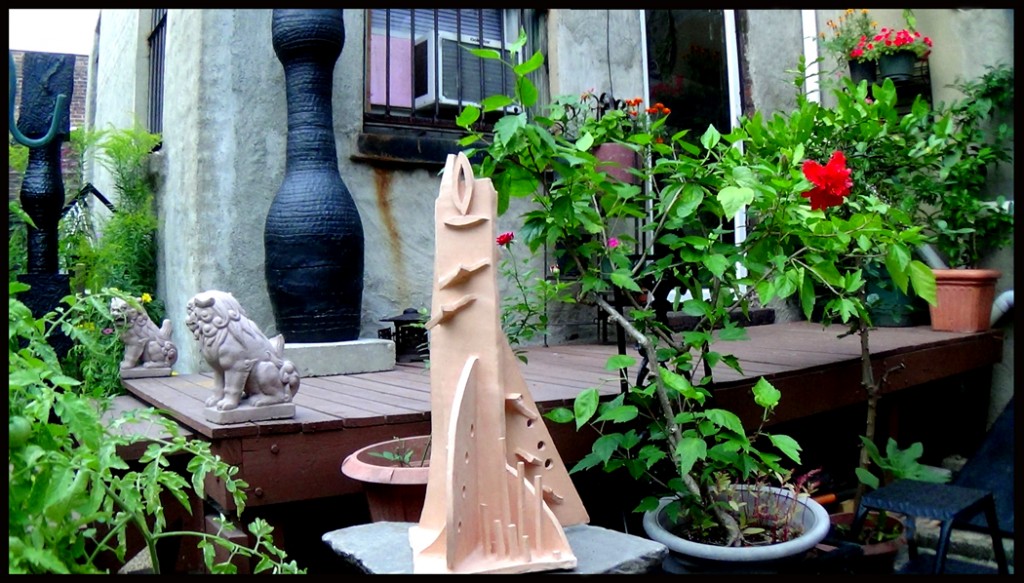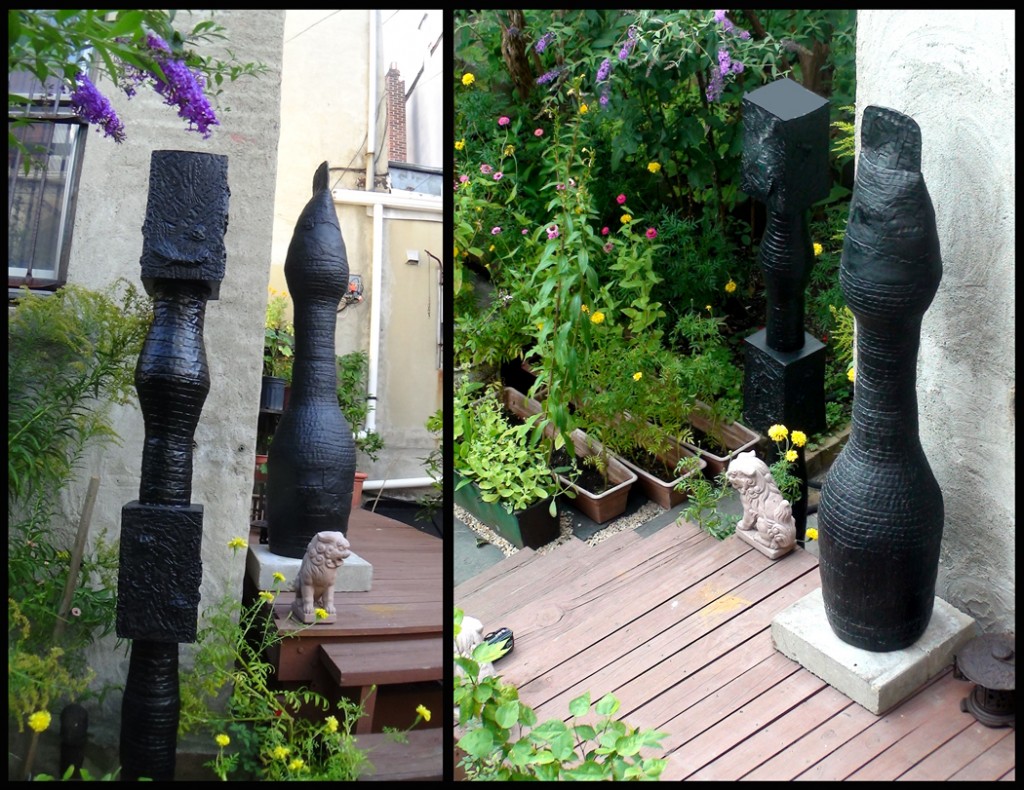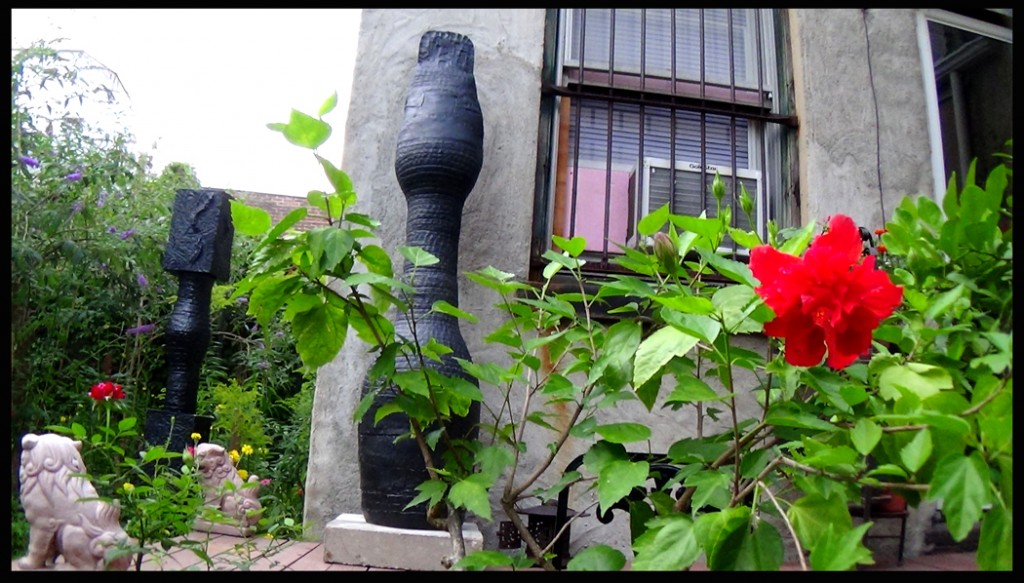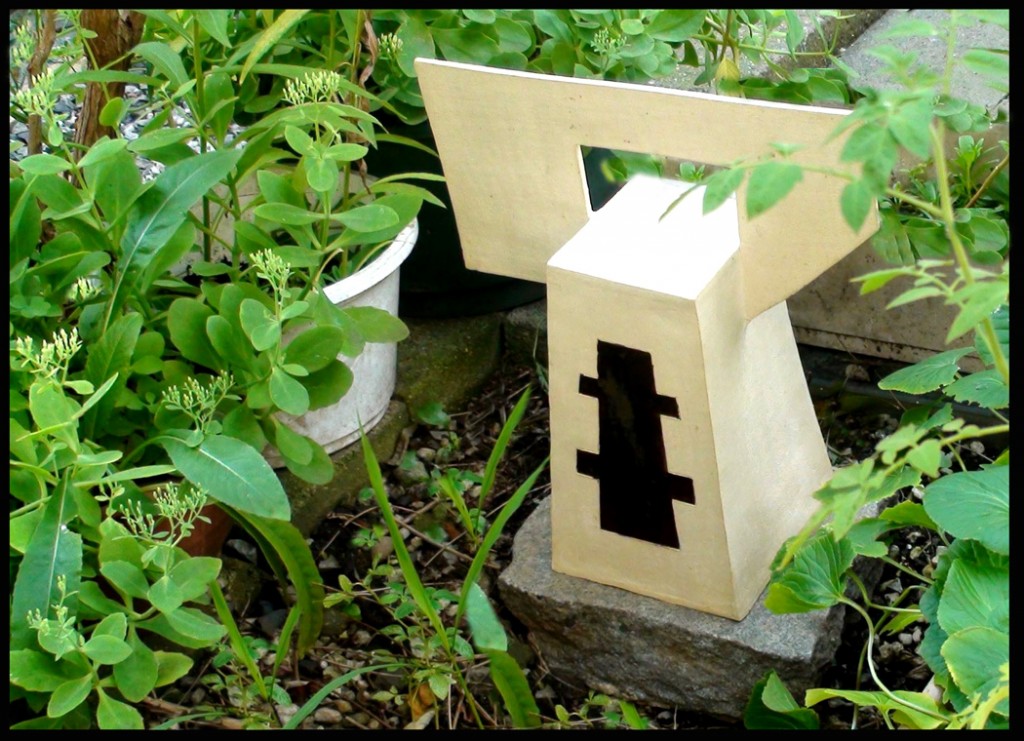 This is another one of my sculptures. John insists on having my two sculptures in our garden.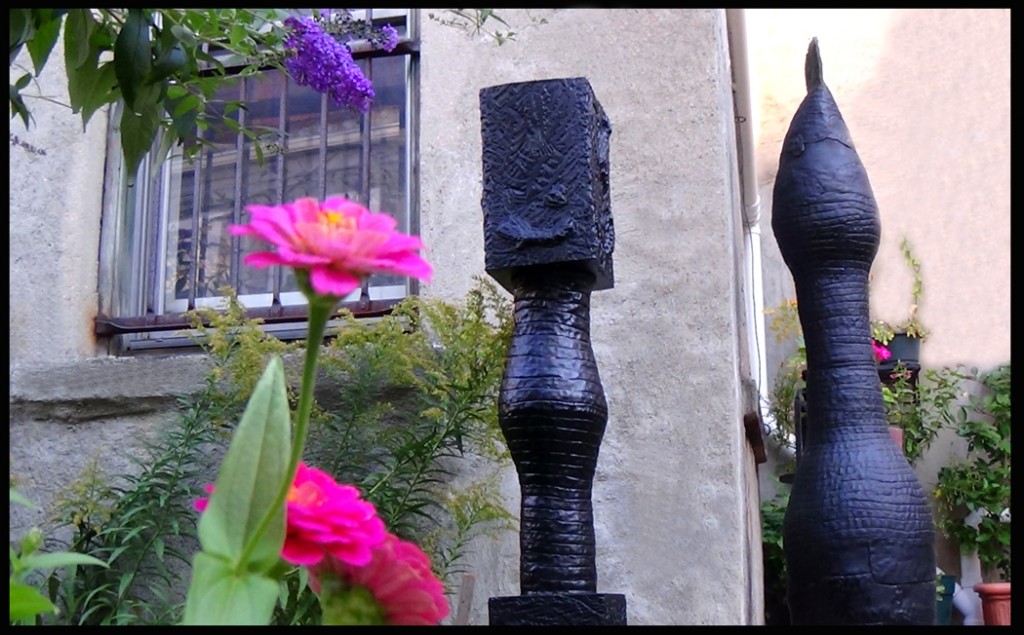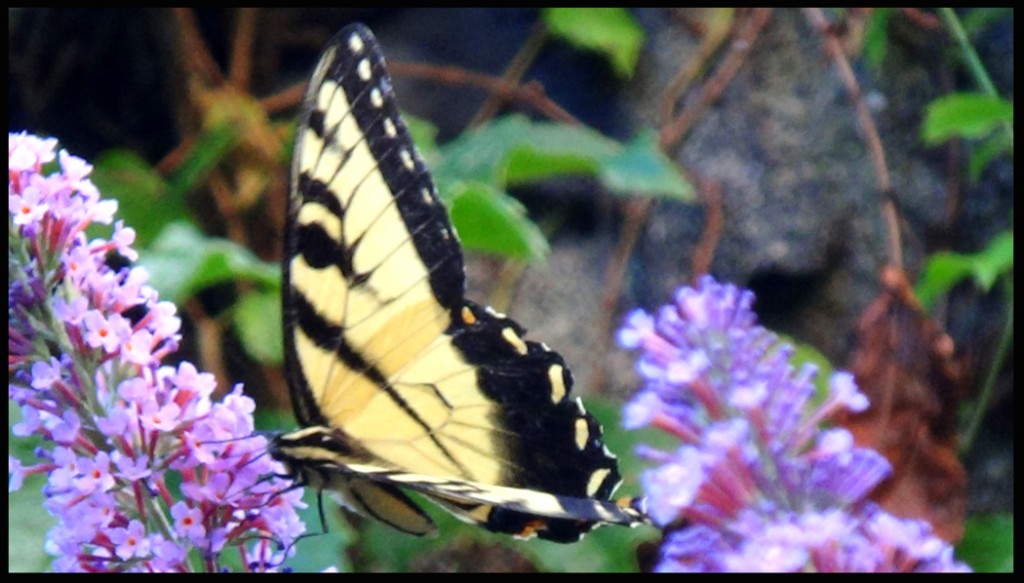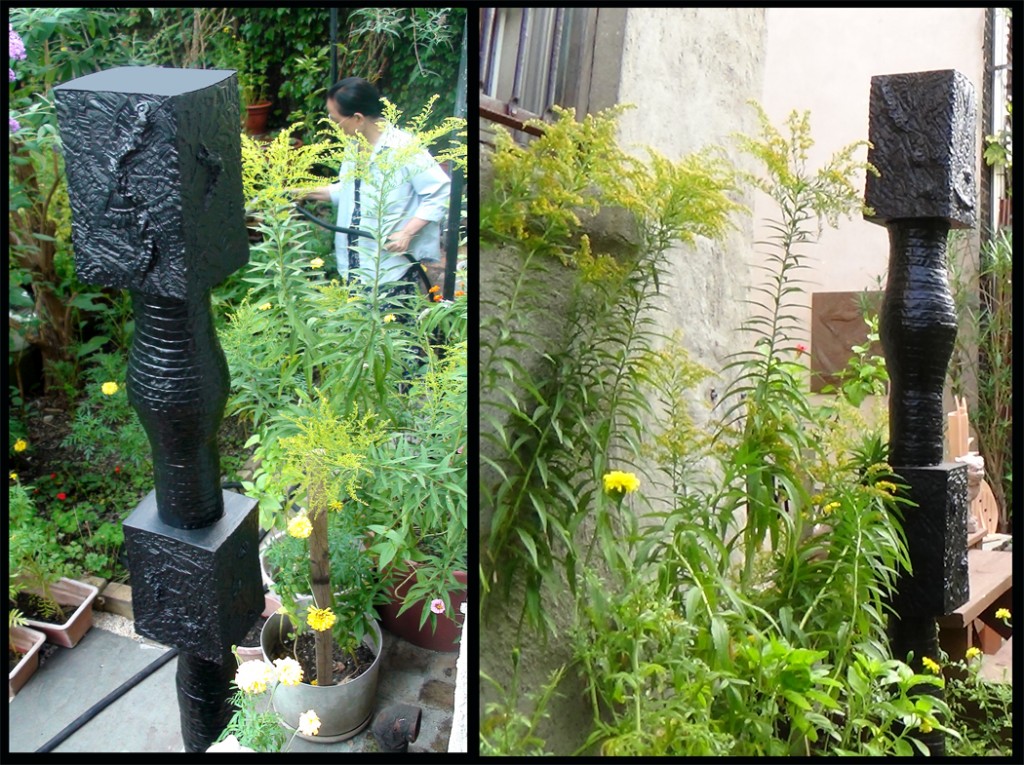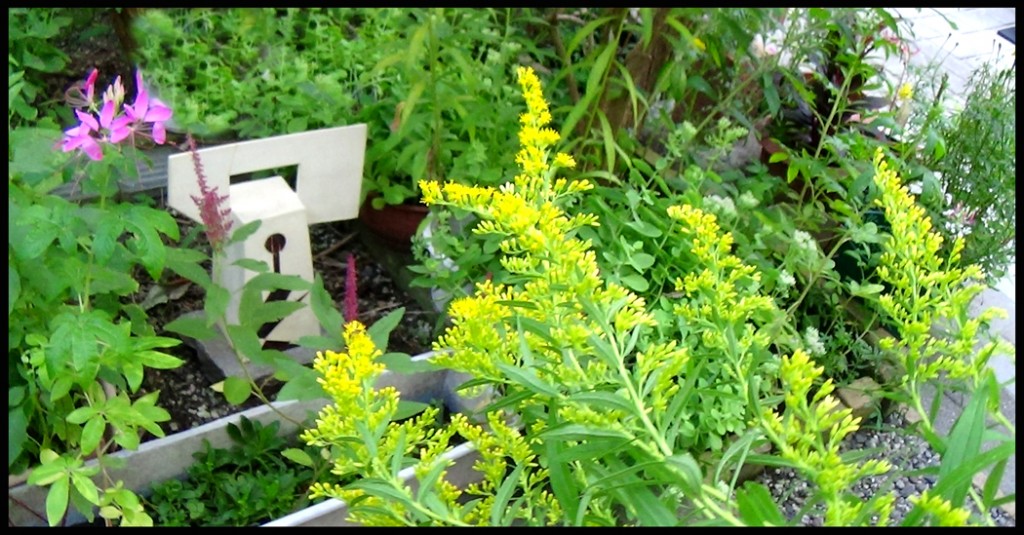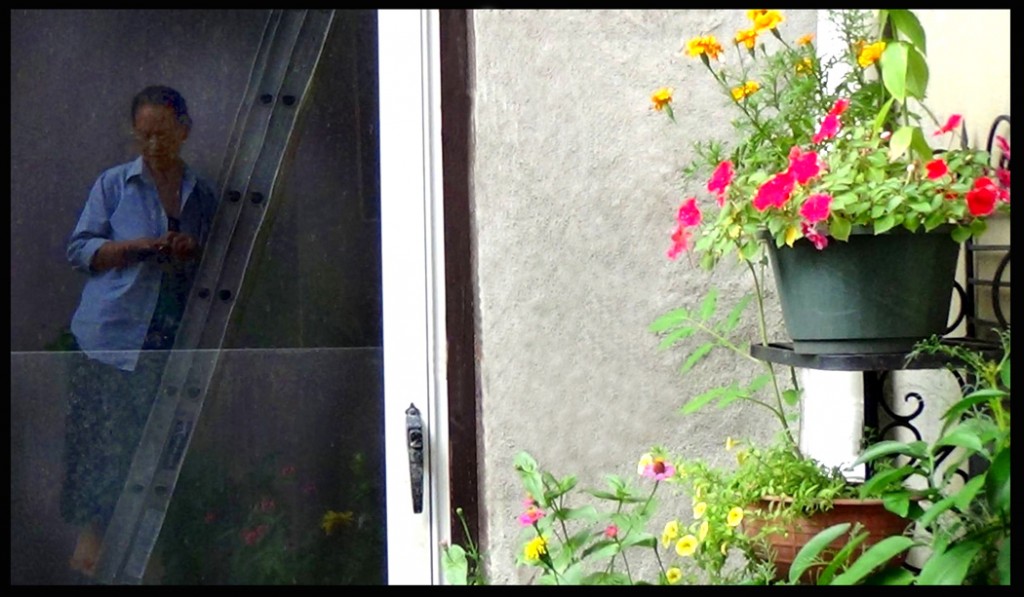 I love taking photos in the garden and enjoy seeing my flower blooms. I like to sneak taking pictures of John when he is working in the garden. Once I caught myself taking photo with flowers in the reflection of the entrance door to the house.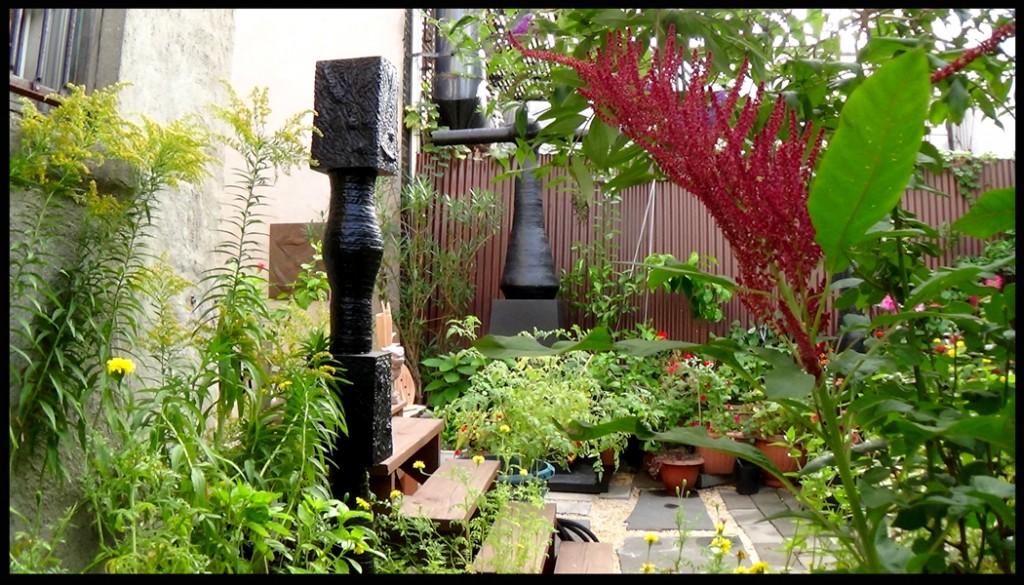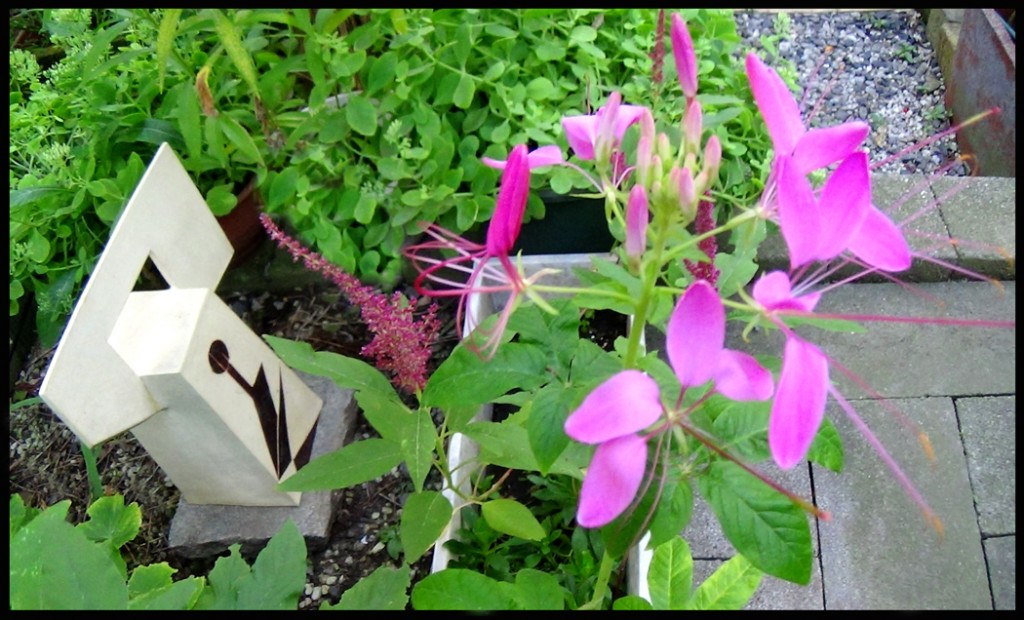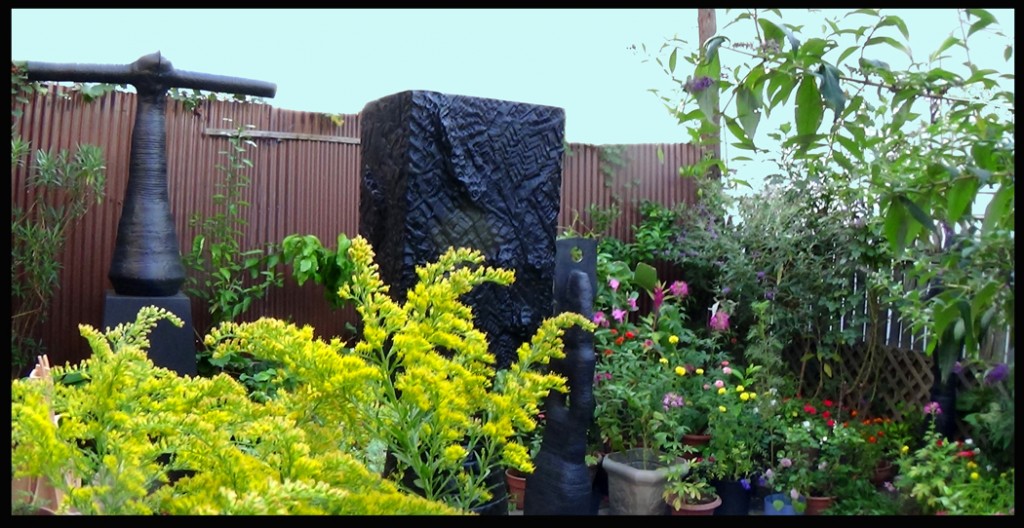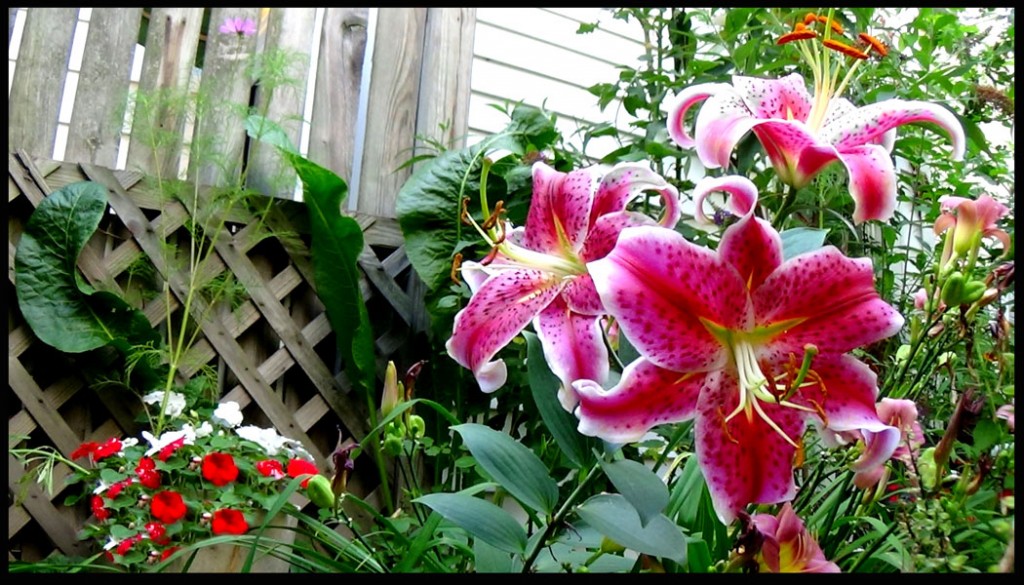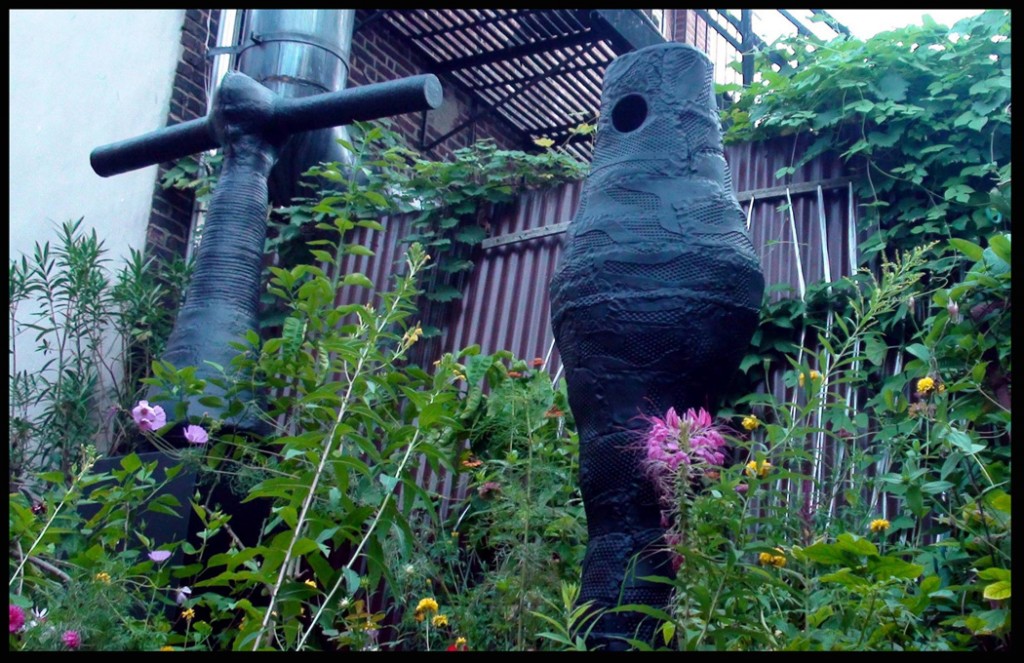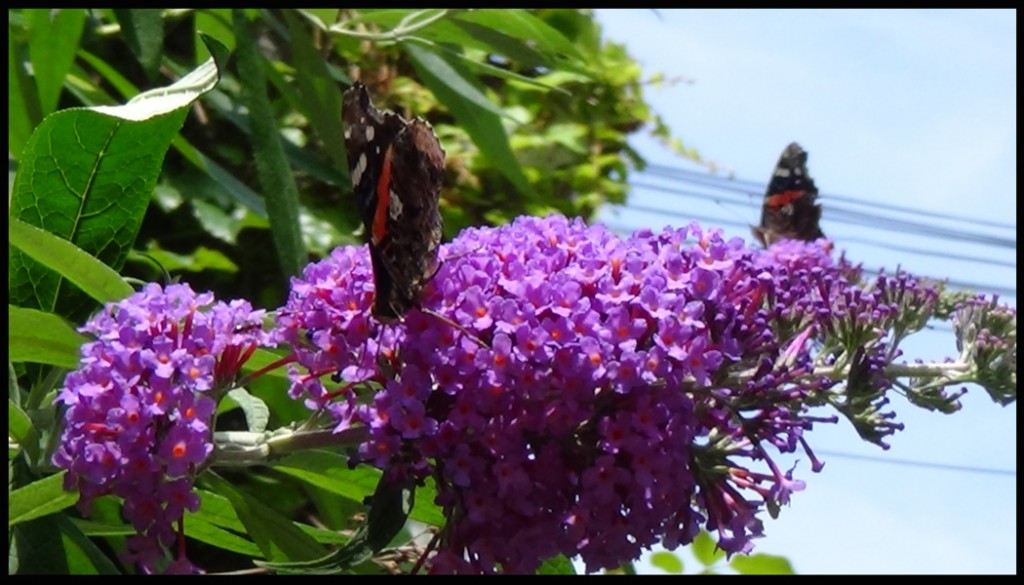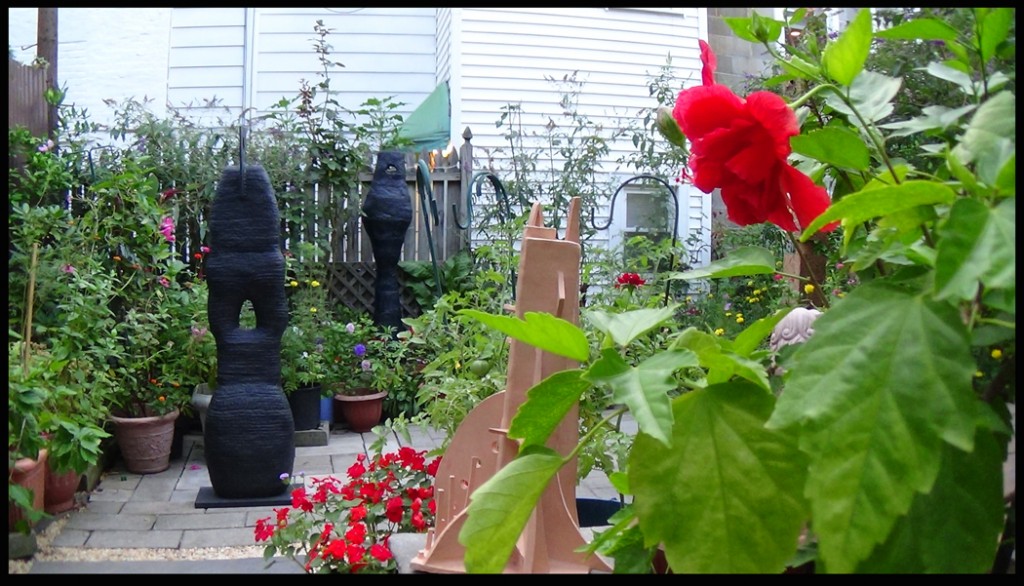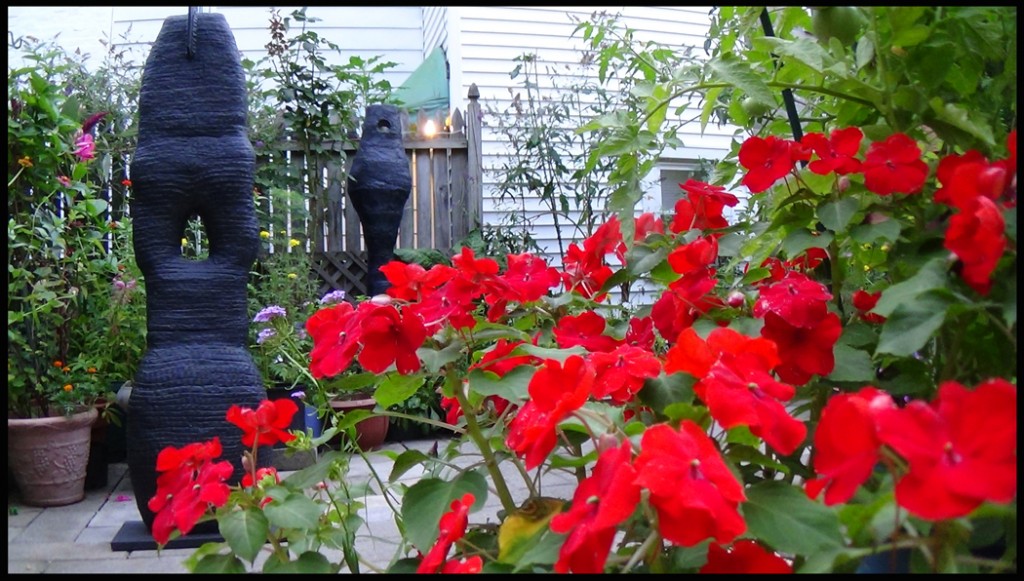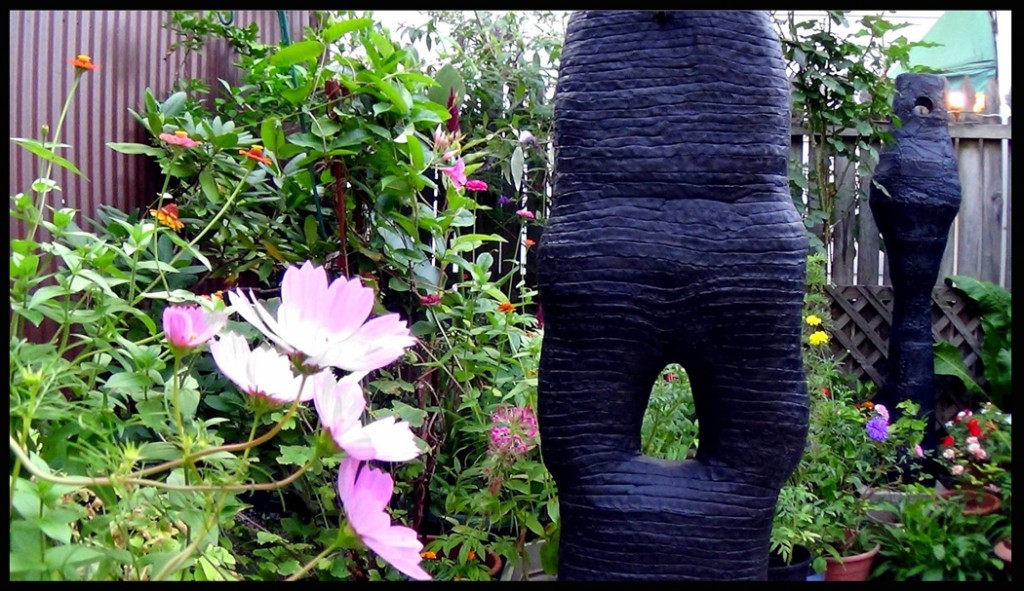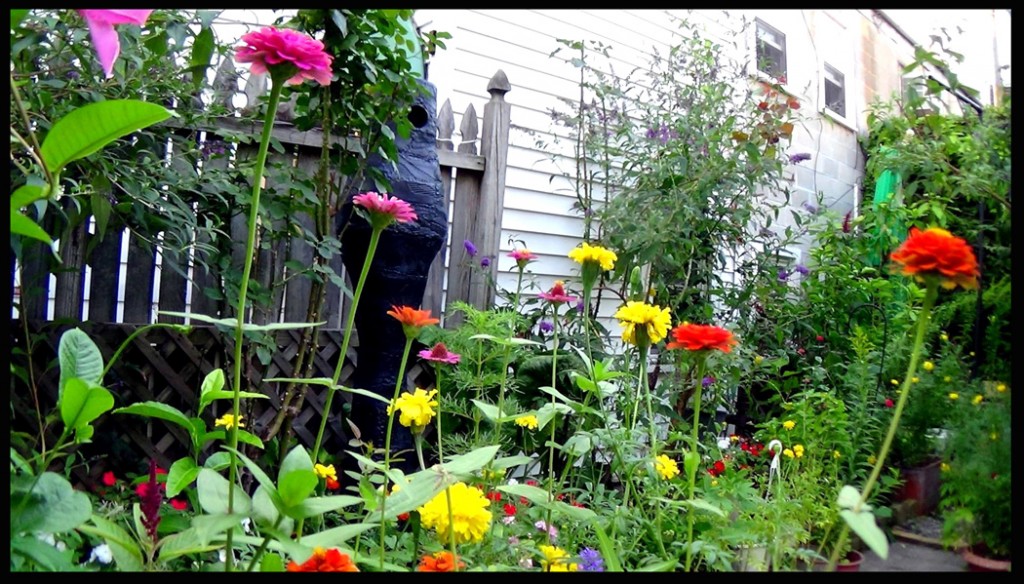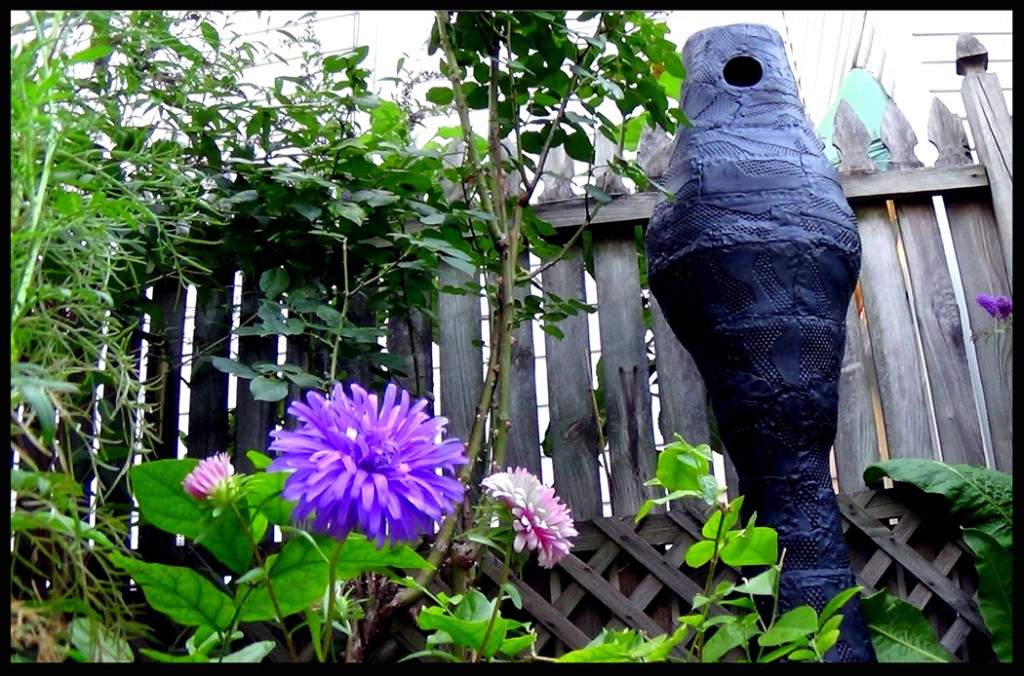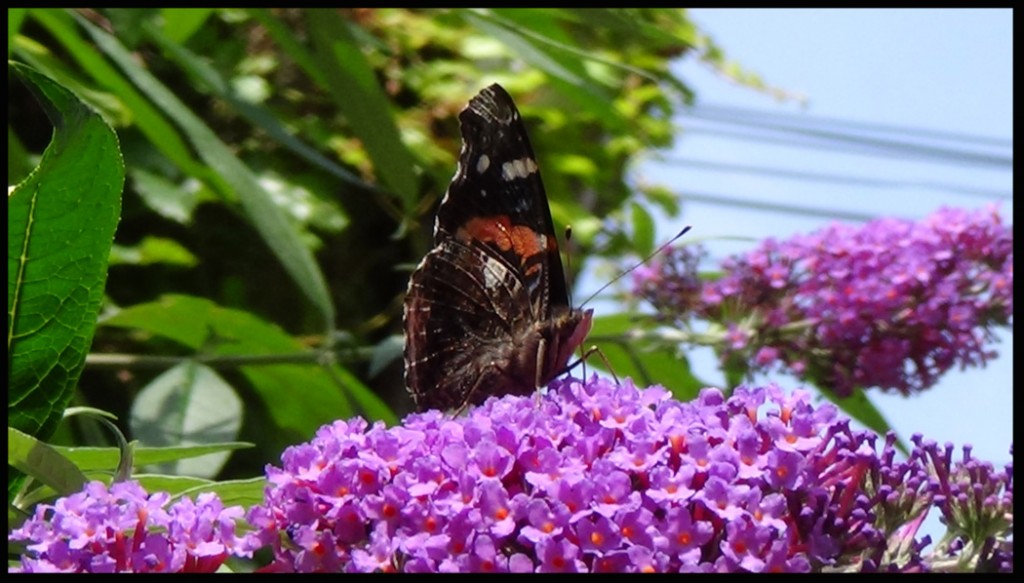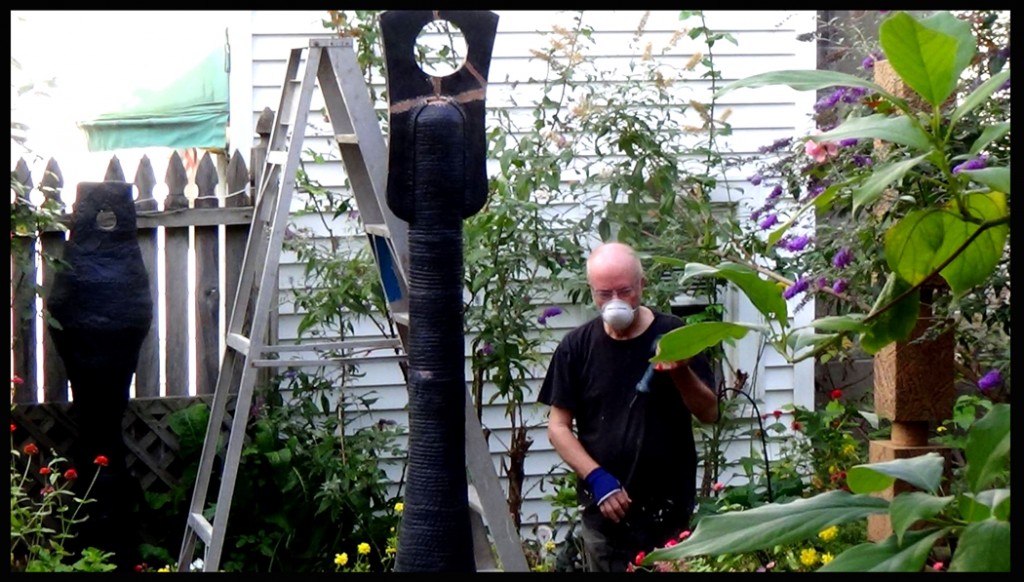 October 2015: John and I received very sad news from a friend, Arthur Rogoff, who told us that Steve Mace, one of John pottery students and a friend, passed away. John and I went to a remembrance gathering at Steve's family home. His wife said that before Steve passed away, he said that he wanted to give John the above sculpture.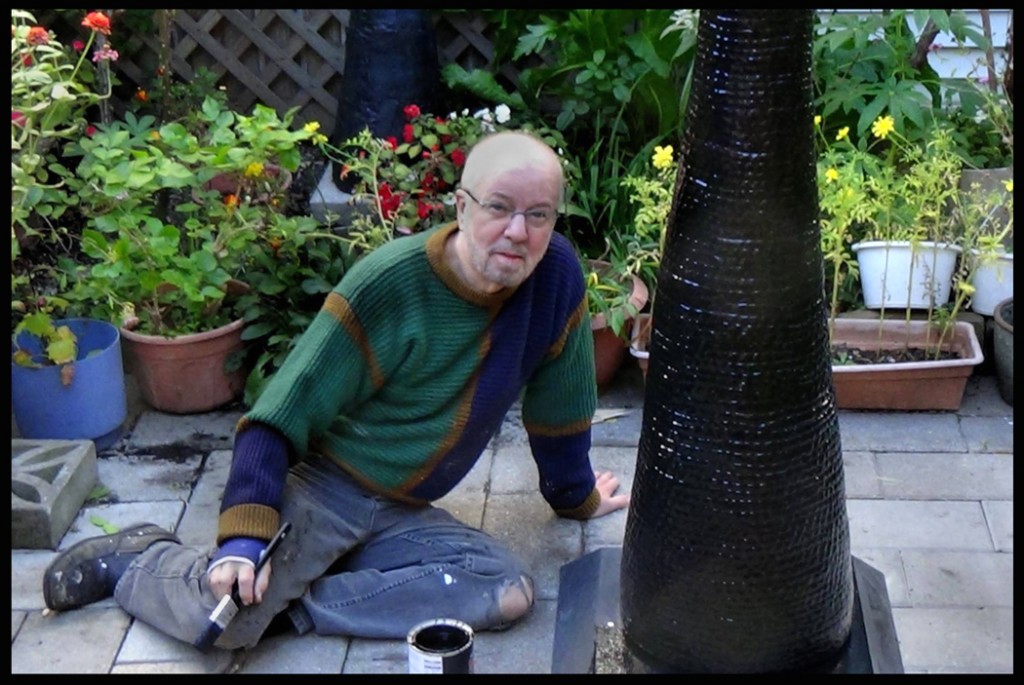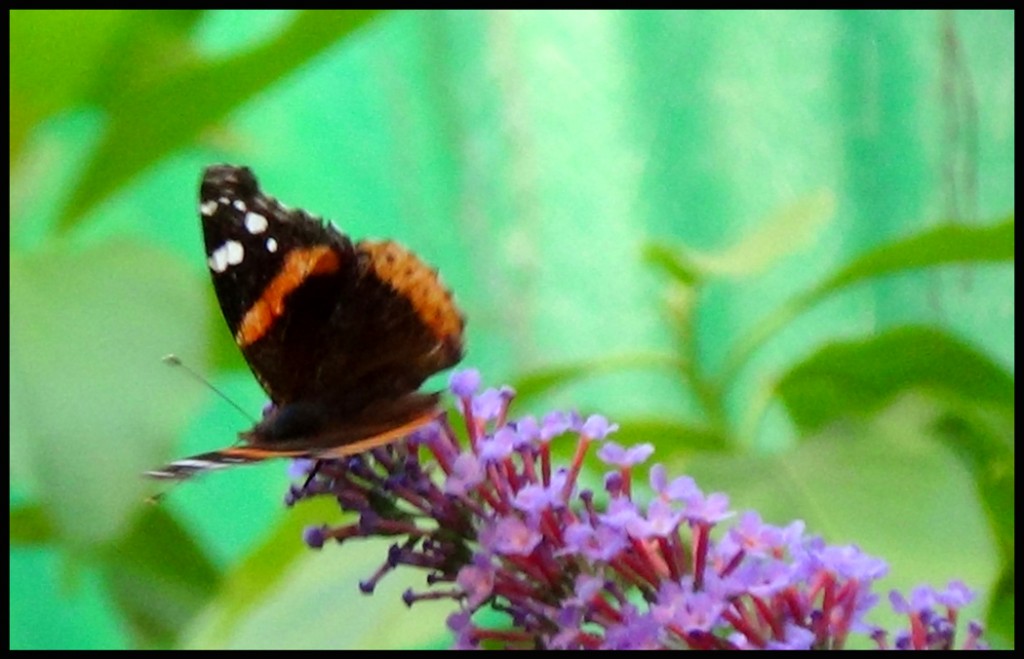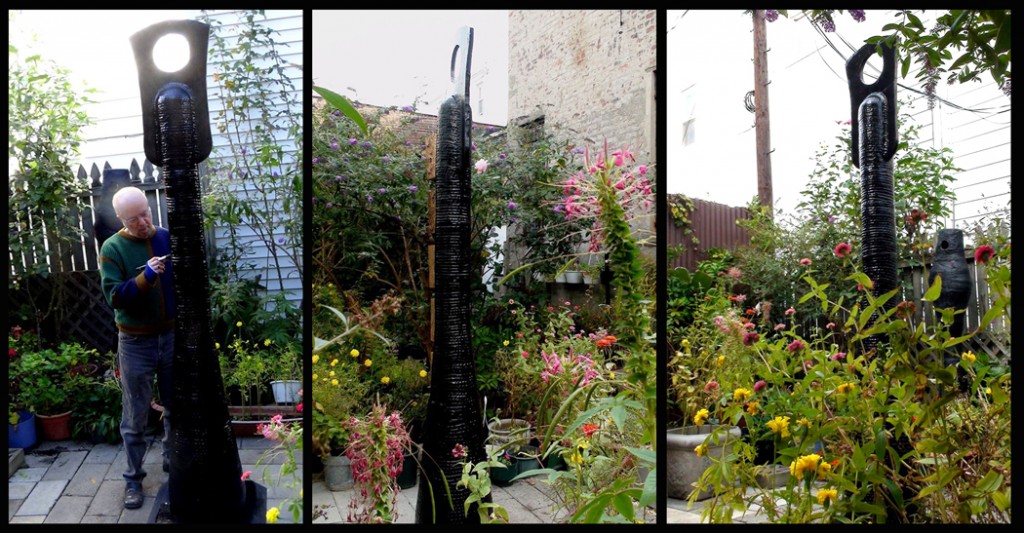 John made the sculpture in 1980 and Steve exchanged an early version of a camcorder for this sculpture from John. We are very appreciative for the gift of this sculpture from Steve. Steve was a very kind and generous person. Every time John had gathering for the pottery students each year, Steve would bring his home-made special bread filled with sausage, cheese, pepper, onion and other ingredients that tasted delicious. He also brought other items for the occasions. I wish to dedicate this project to Steve Mace who we all miss and we will always think of fondly for the rest of our lives.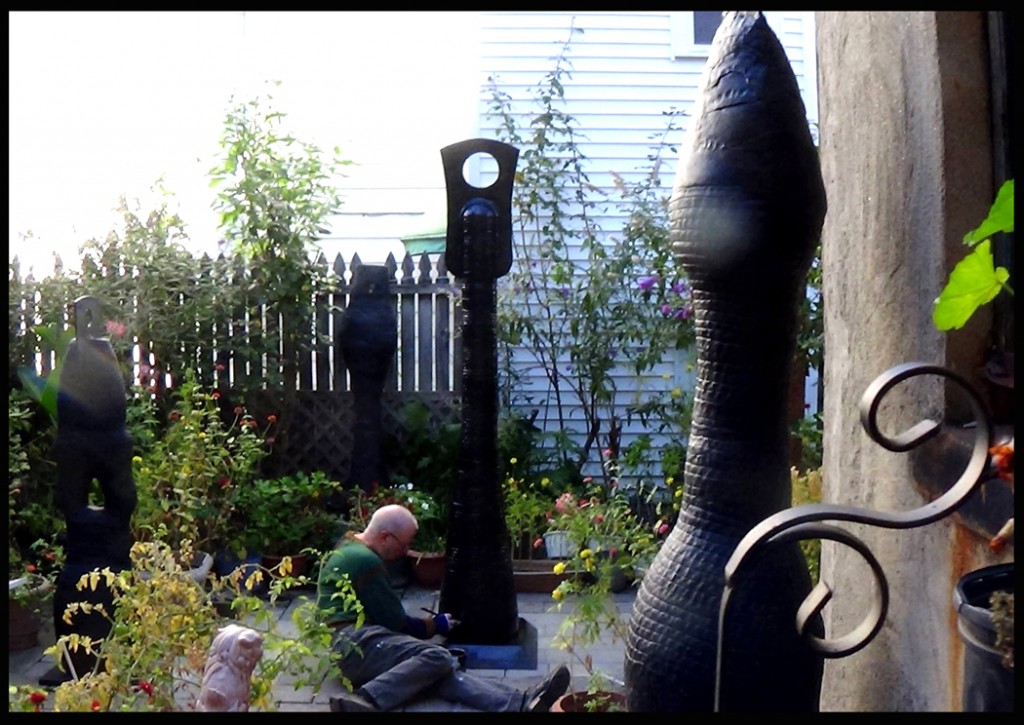 The top part of sculpture was broken in the process of transportation from Steve house to our backyard sculptures garden. John had to repair it.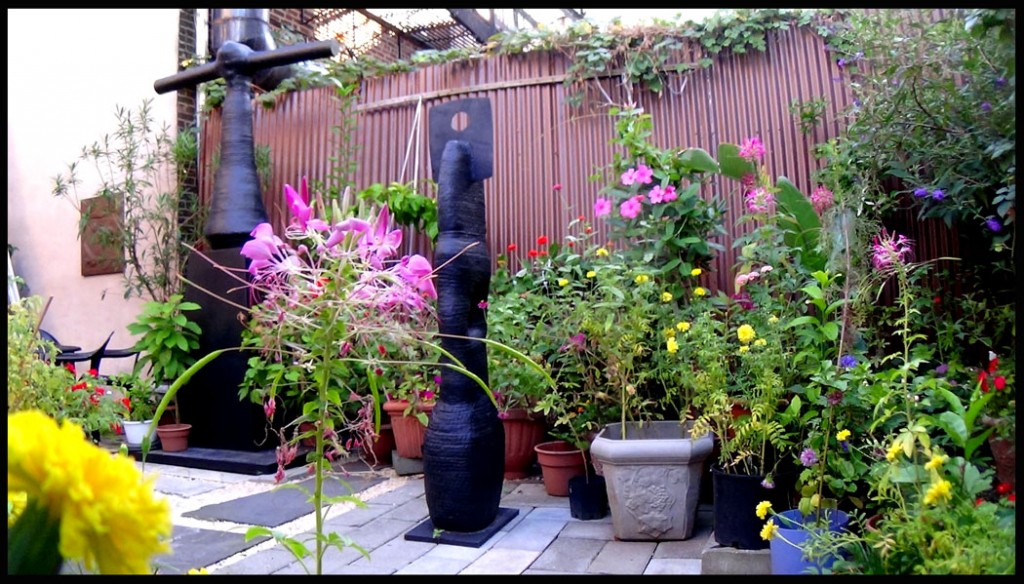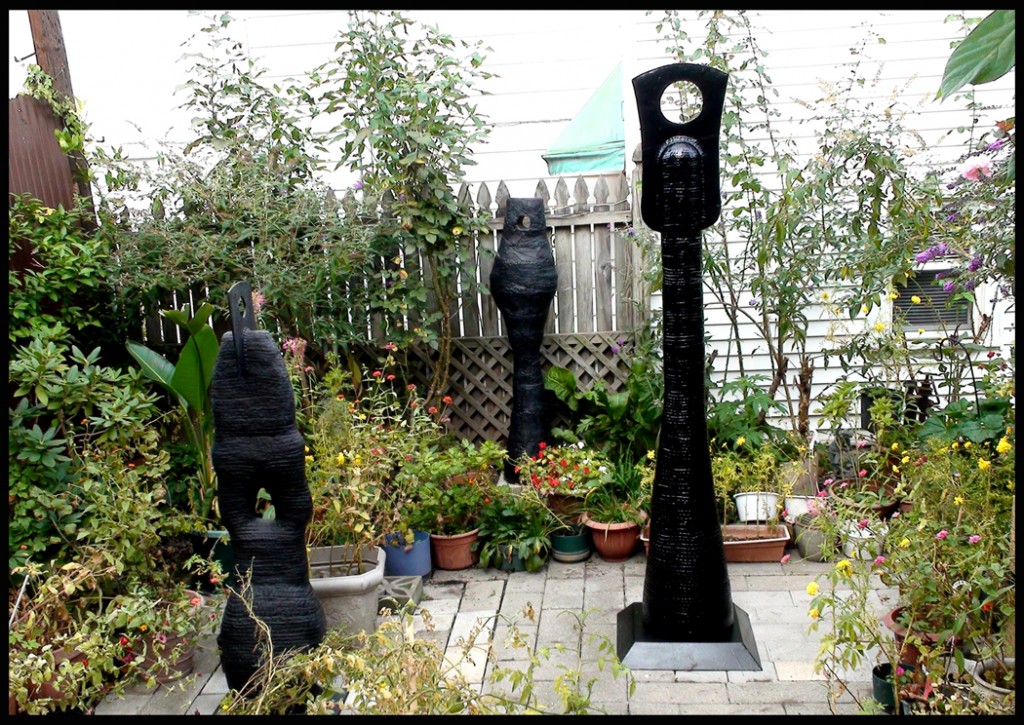 Earlier in 2015, John laid a cement block patio for his sculptures in our backyard garden. By adding the gift from Steve this makes it more meaningful and sentimental. We will always think of him every time we are present in our sculpture garden.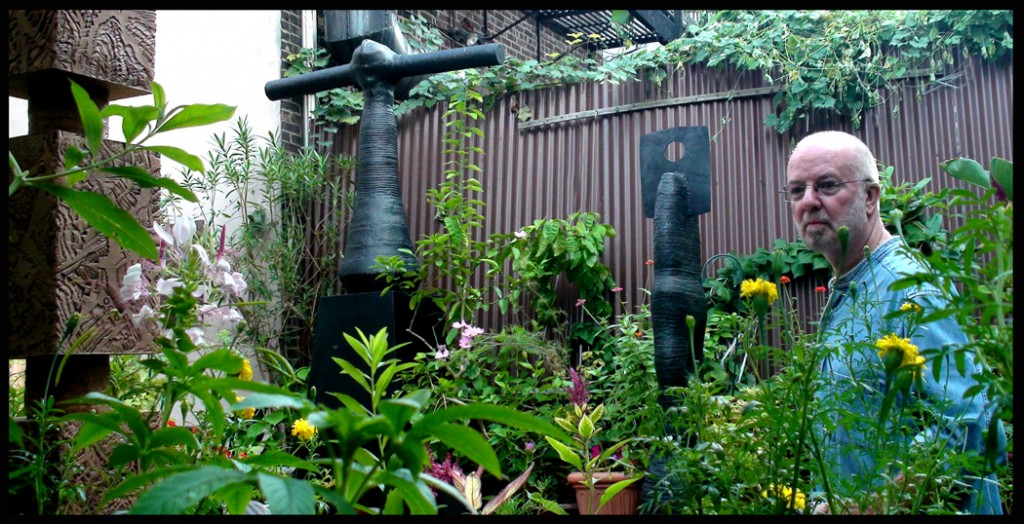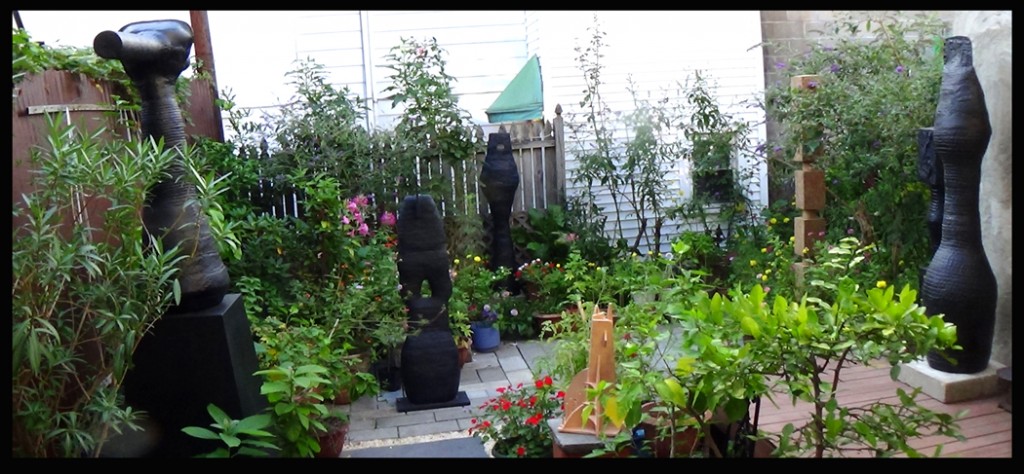 May Peace and Happiness be with all of us for 2020 and always.
Ing-On Vibulbhan-Watts and John Watts, Wednesday, January 1, 2020