Ing & John's Street Art & The International Street Art Part 13
The Halsey Street Festival, Part 1, Thursday, September 19, 2019
On Halsey Street between Bleaker Street and New Street, Downtown Newark, New Jersey, USA
John Watts demonstrated pottery,
Ing's Peace Project, Ing & Johns Artwork,
A lot of Merchants, Food, Music and Fashion Show
Photographs by Ing-On Vibulbhan-Watts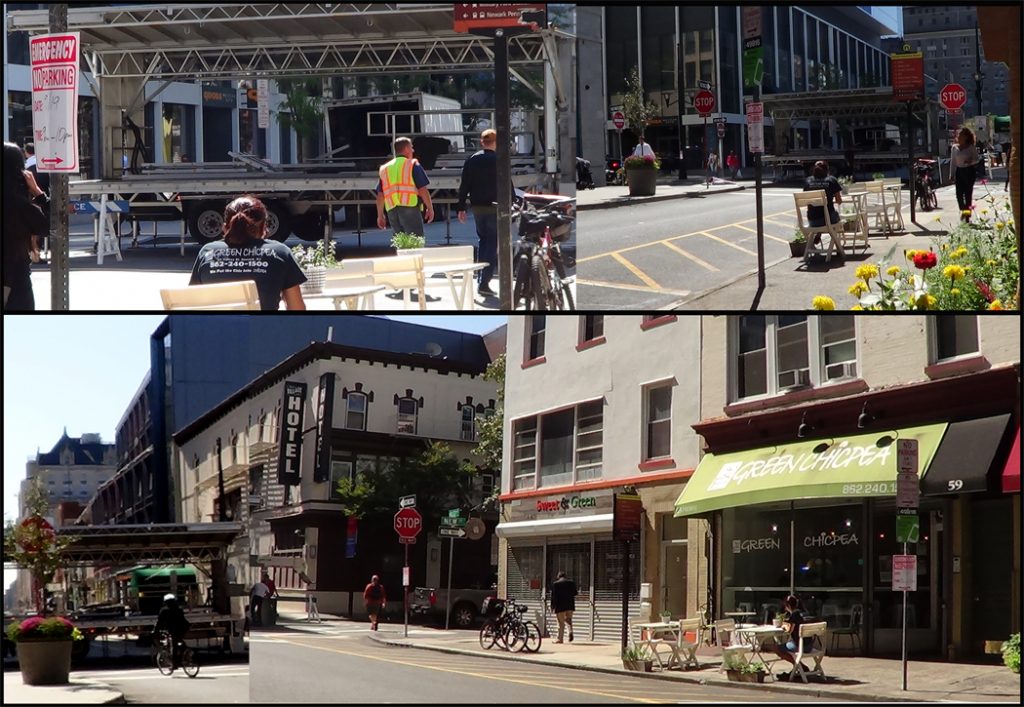 Thursday, September 19, 2019 the music stand came in the early afternoon to begin decorating The Halsey Street Festival with, logo, and music equipment for the event.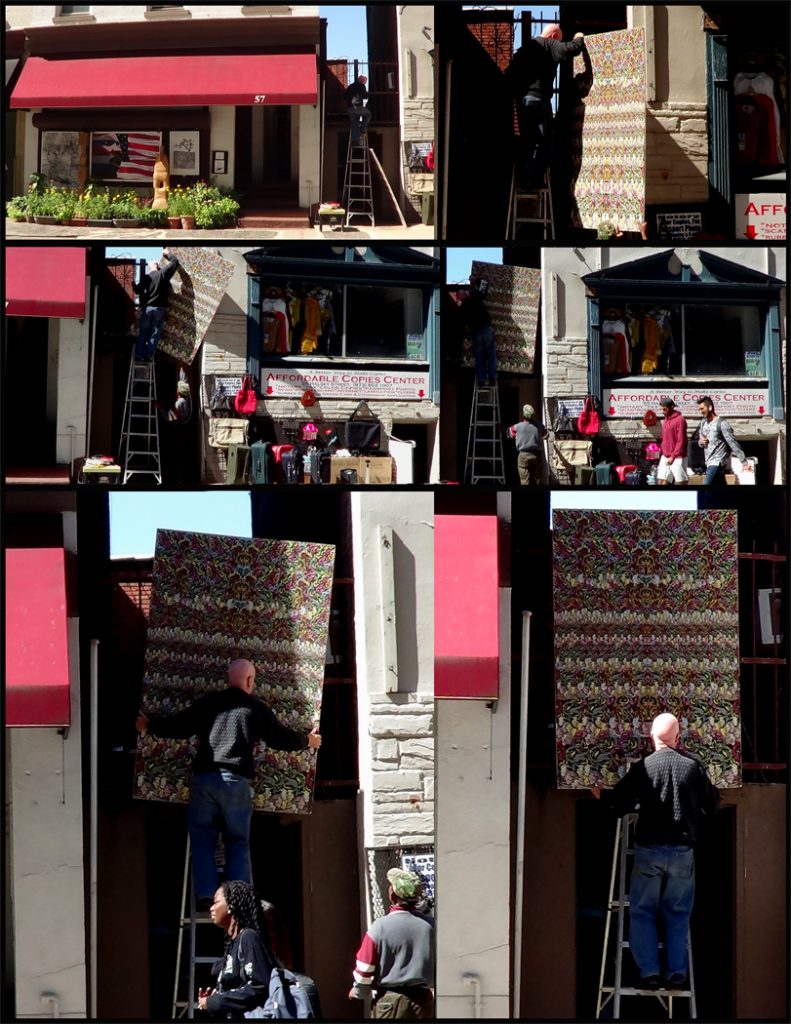 John put up my large artwork on our alleyway door with a helping hand from our neighbors.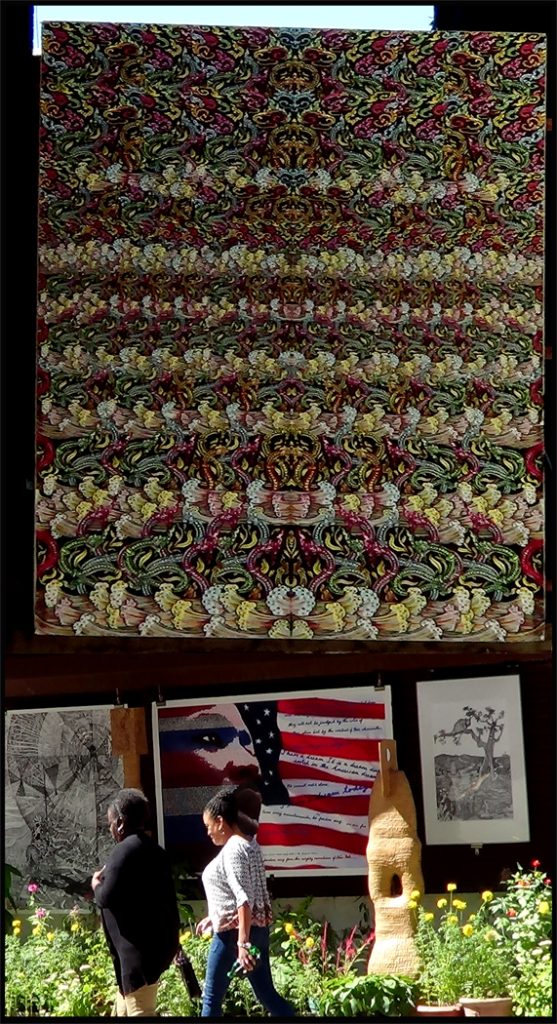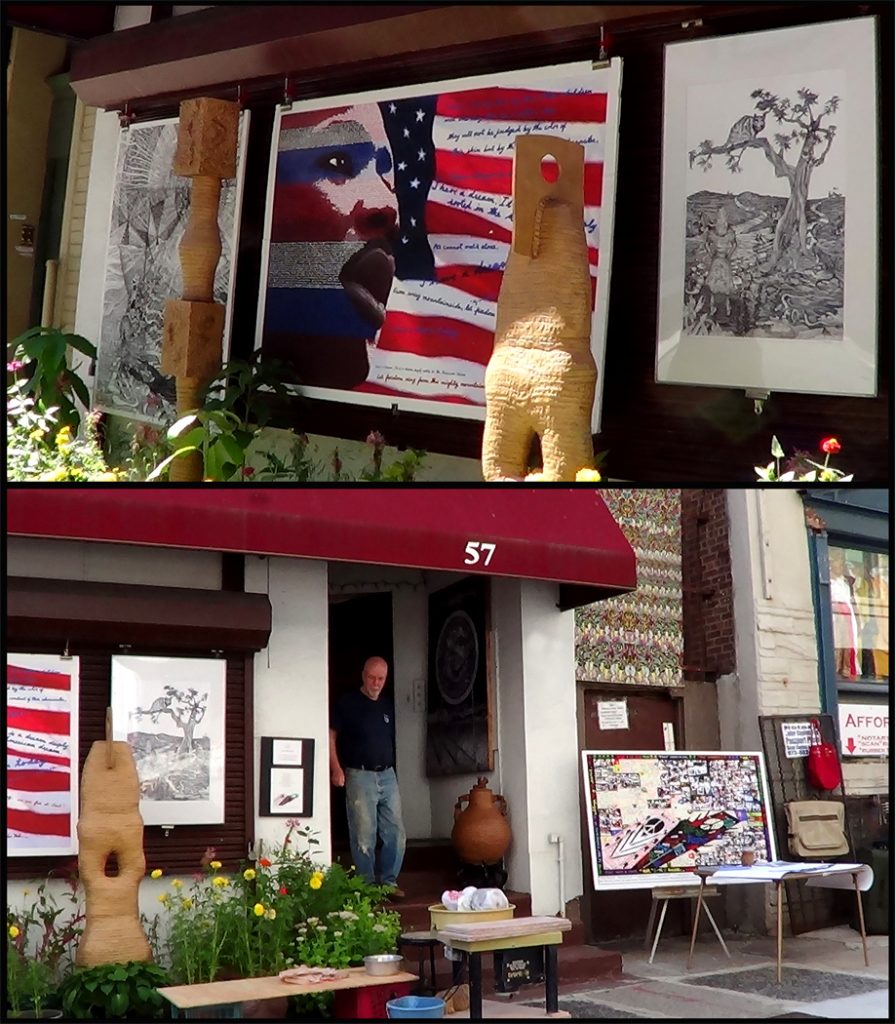 We were very lucky to have the festival right in front of our shop. We joined in by adding more artwork and activities to celebrate The Halsey Street Festival.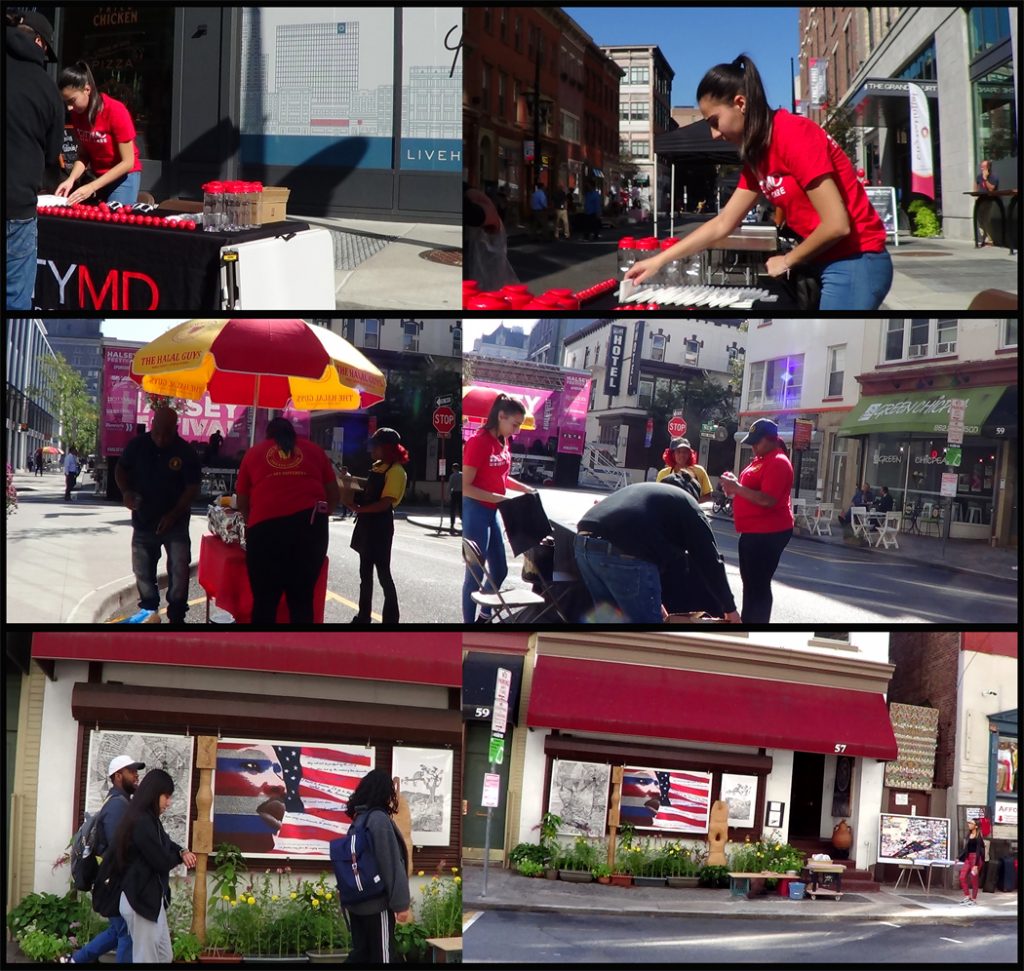 Some merchants started displaying their merchandise.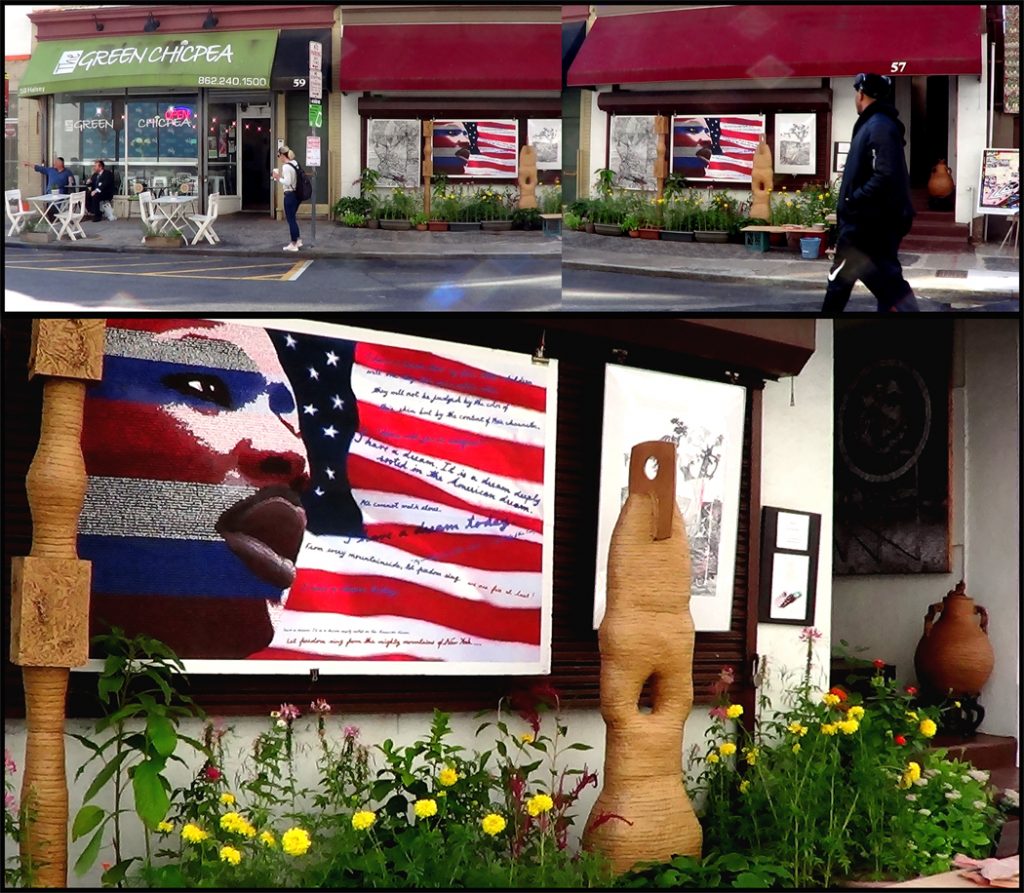 John displayed his two tall sculptures and large hand build pottery.  I posted my artwork, Dr. Martin Luther King, Jr. I Have A Dream.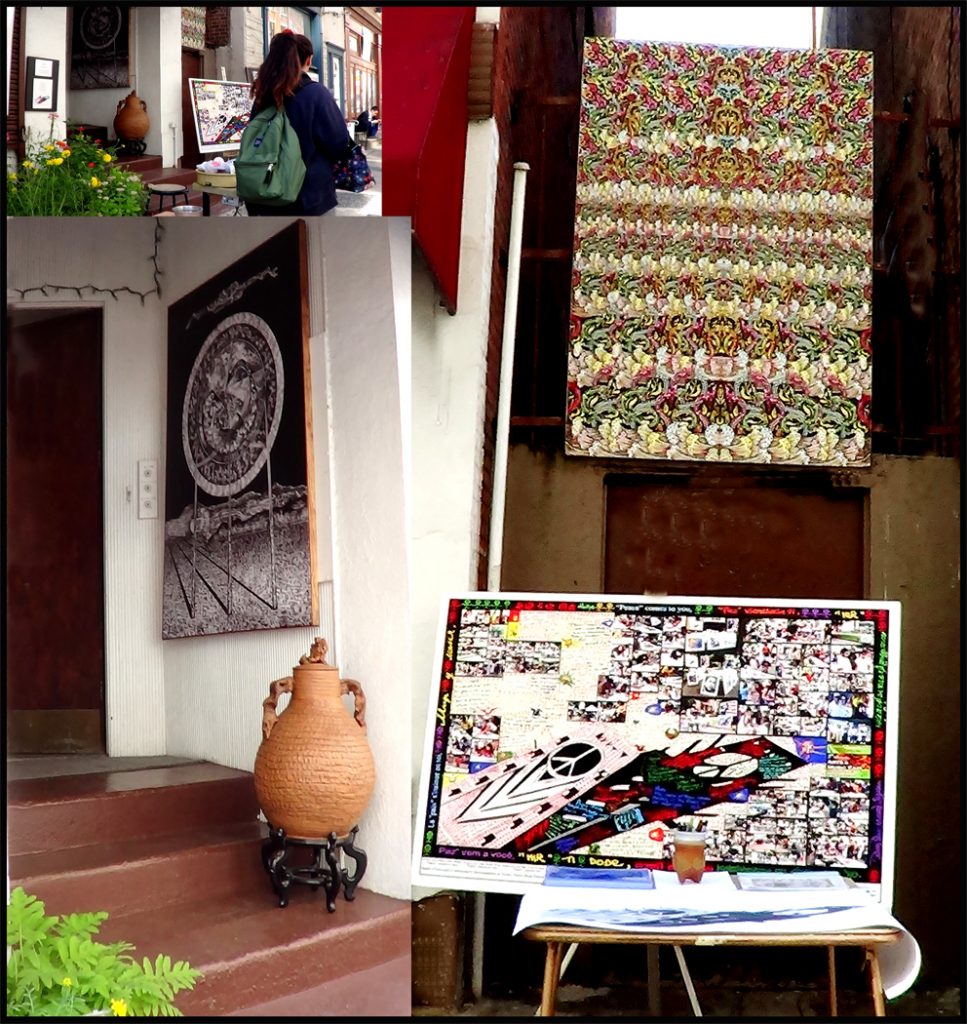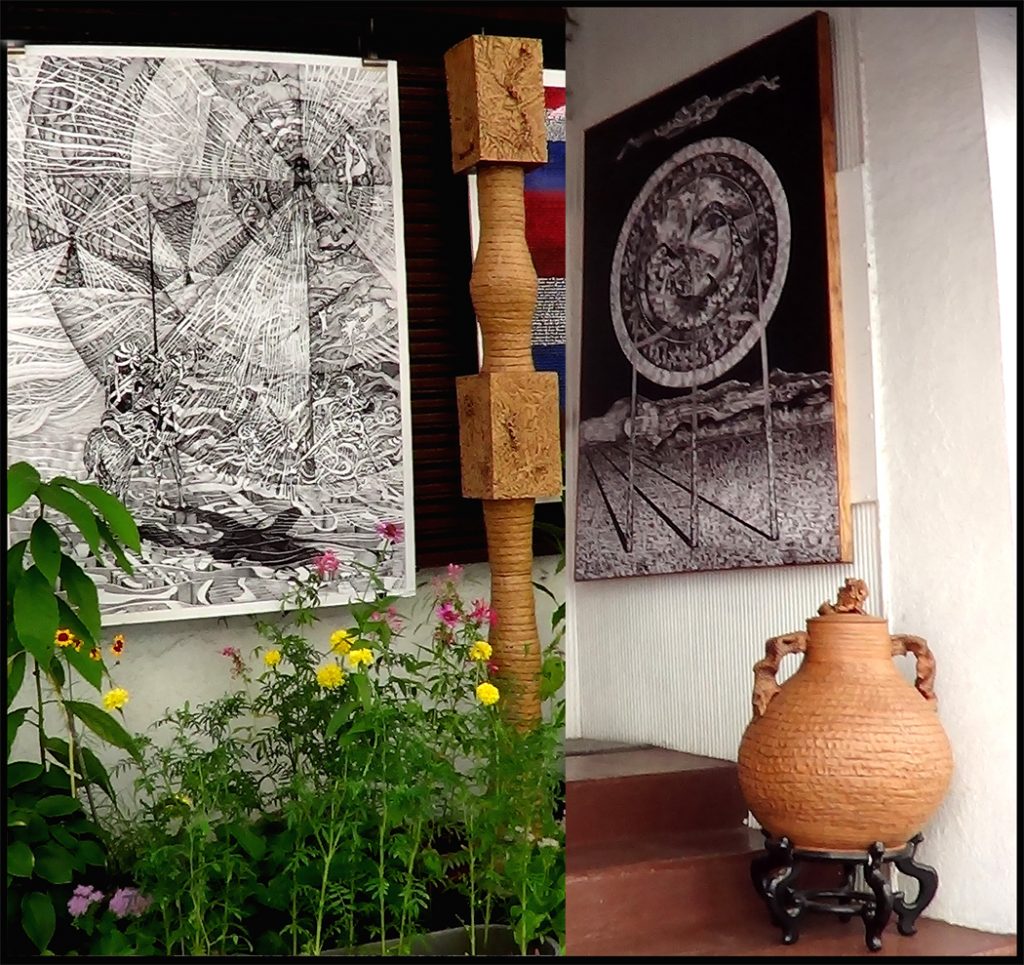 Left: Impossible Dreamer – John Watts Artwork
Middle: Two of John Watts Sculptures
Right-Inside: Birth of a dragon – John Watts Artwork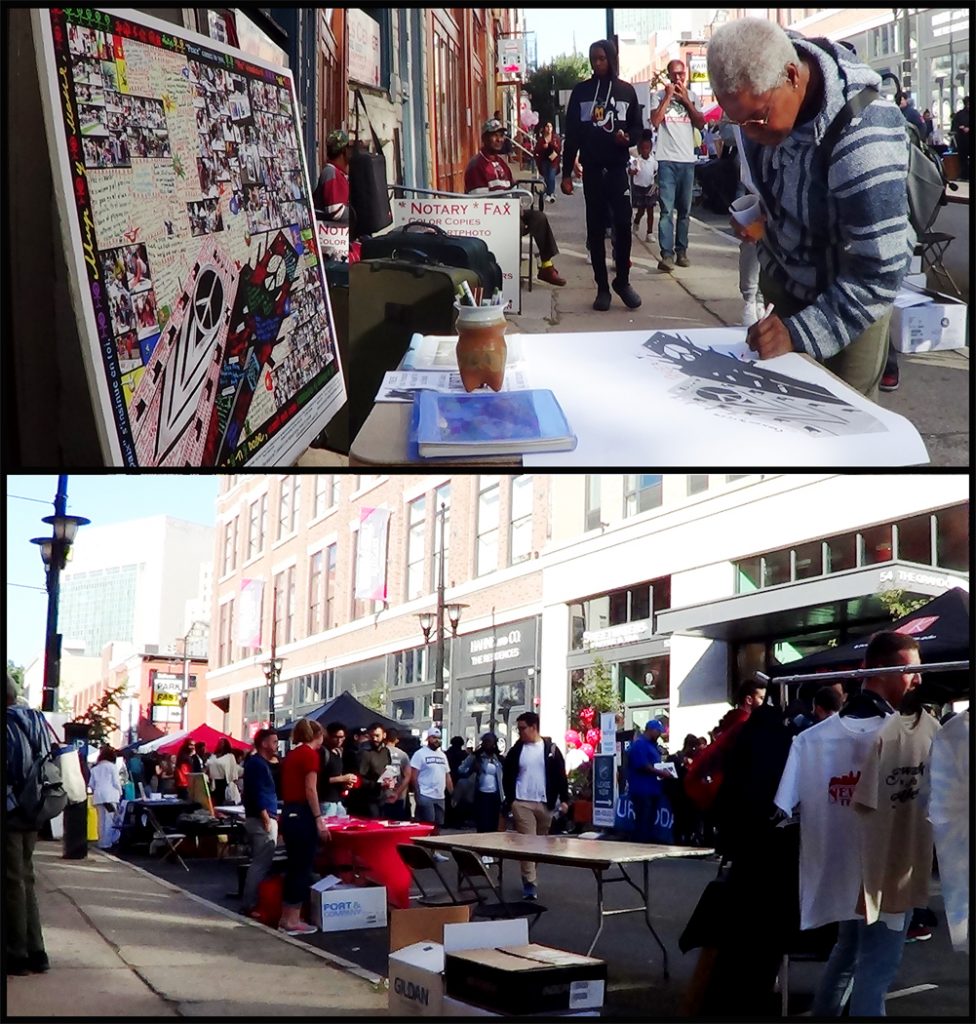 I displayed one of my finished Peace Project Artworks and Peace Project Poster for people to write theirs comments on, "What does Peace mean to you?".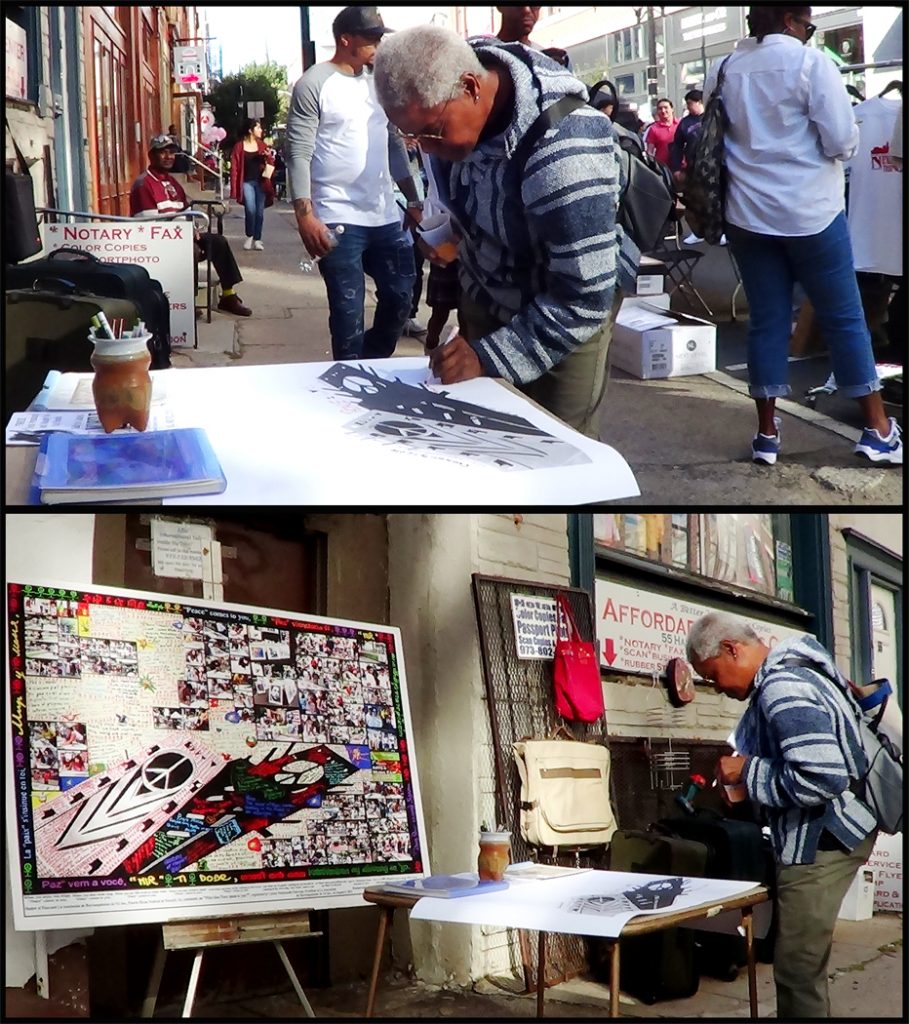 This lady was the first person who wrote her comment on, "What does Peace mean to you?" on the Peace Project Poster.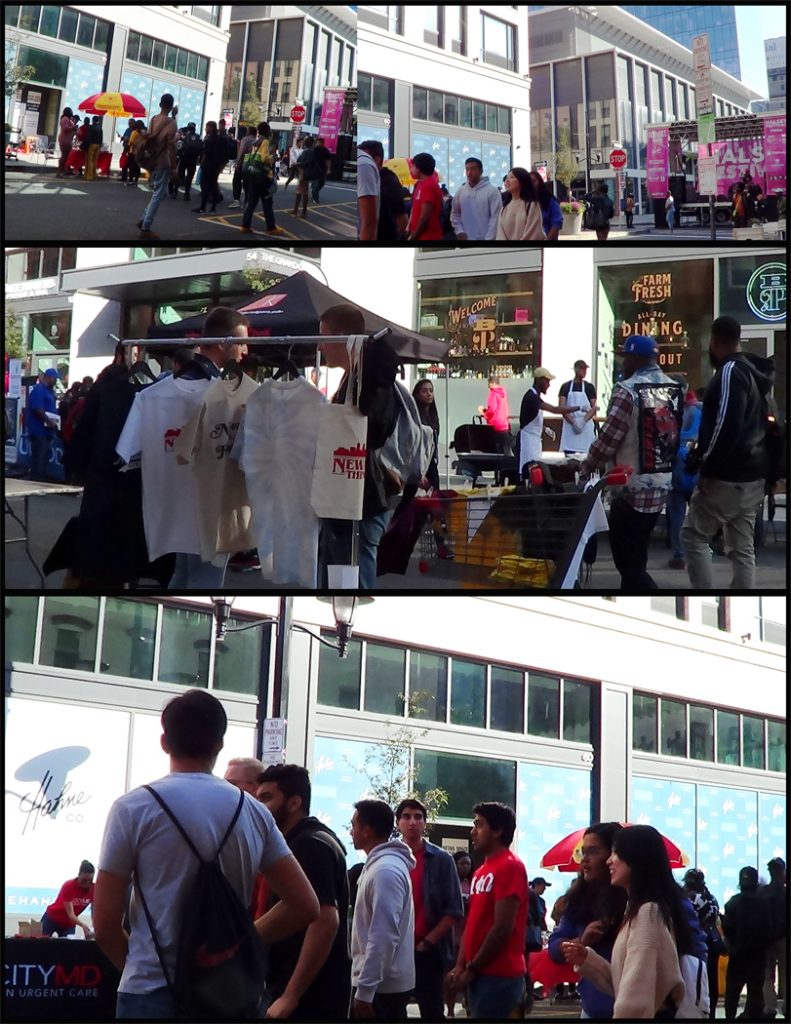 By the early evening people started to arrive.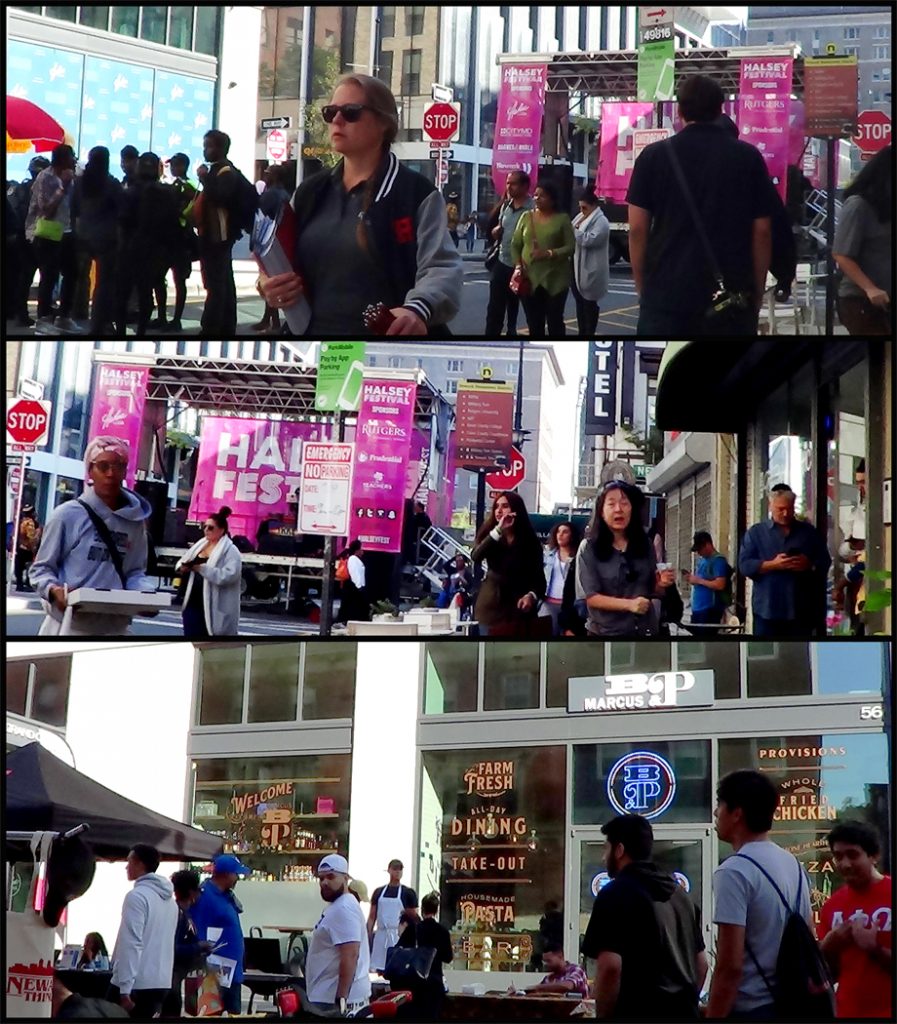 Merchants offered a variety of merchandise.
Please continue to view The Halsey Street Festival Part 2
Ing-On Vibulbhan-Watts and John Watts, Thursday, January 18, 2020
Link to Ing & John's Street Art & The International Street Art Part 13
Ing & Johns Street Art & International Street Art Part 14
International Street Art Part 14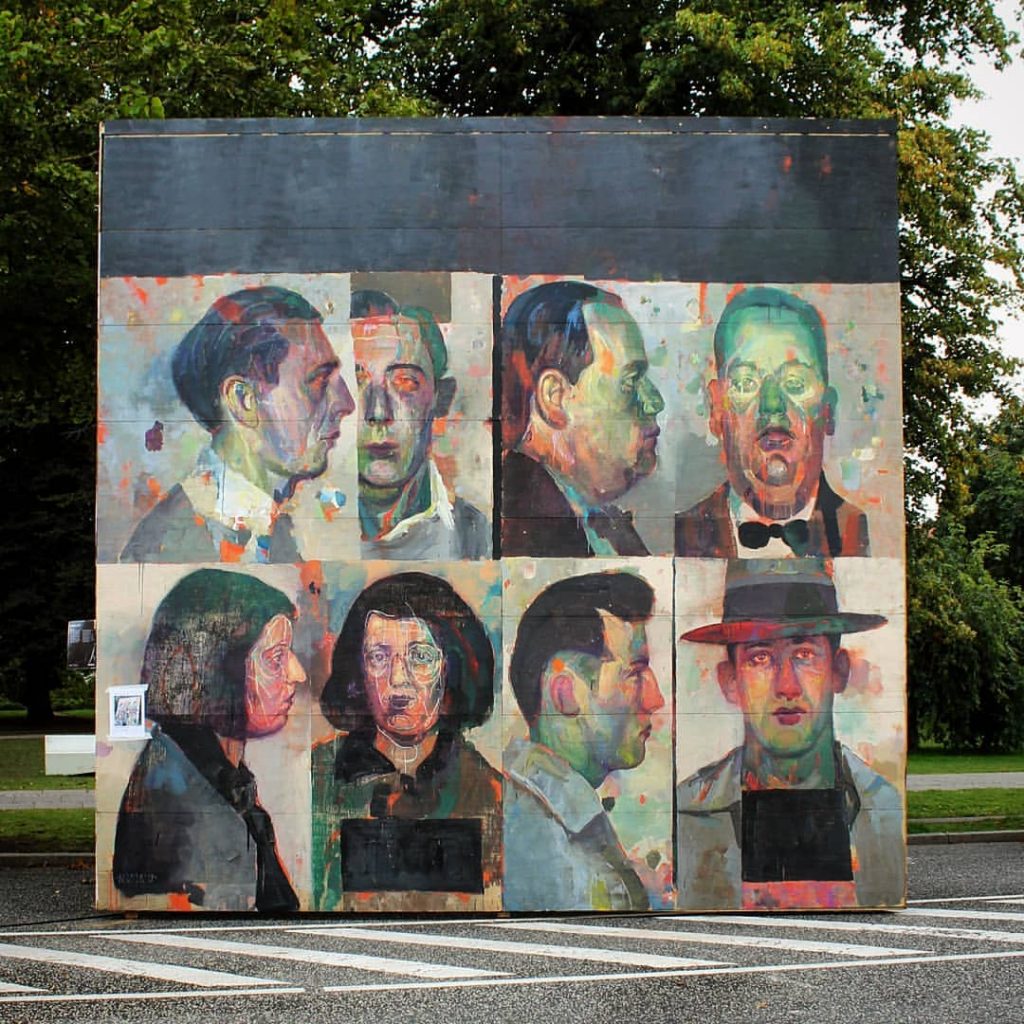 I discovered the Russian street art scene a few years ago, when some murals by P183 were becoming popular on social network sites More recently I met Zmogk in Vitry sur Seine while he was busy painting an amazing mural for a small urban art event.
I have also had the pleasure of interviewing both Yulia Vanifatieva and Julia Volchkova, two up-and-coming Russian street artists. They impressed me with their creativity and originality which was so different to anything I had seen before.
Russia is currently one of the most creative urban art hotspots in Europe. It is such a shame that so little is known about many of these artists outside of Russia. I have therefore decided to publish a list of the most interesting and creative artists. I Hope it will help you discover and fall in love with their art, follow their social networks and promote their work around the world. They deserve it!
Pavel P183
Pavel or Paul (P183) was born in Moscow in 1983 and died aged 29 on 1 April 2013. P183 is probably the best known Russian street artist and has been dubbed as the 'Russian Banksy' by the British press. This artist was one of the creators of the street art movement in Europe and his untimely death was a major loss to the urban art scene.
RIP P183 you wrote some amazing letters on the wall of Street Art and graffiti history. True art lovers will never forget you.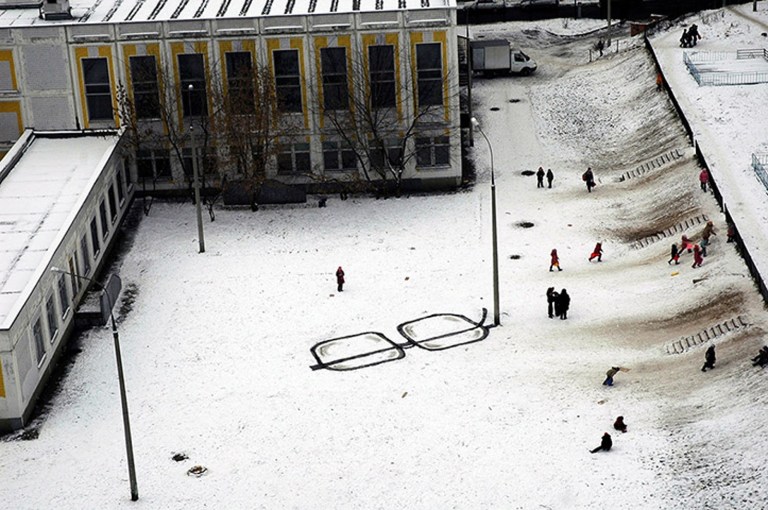 street art in Russia by P183
Marat "Morik Danilyan
Marat 'Morik' Danilyan is a street artist, graphic designer and illustrator from Russia. He went to art school but then went on to complete degrees in philology and economics from the Novosibirsk State University. With the rise of the Internet in the late 90's, Morik developed a passion for graffiti through Hip-hop culture. He started to develop spray-painting skills and a love for experimenting with letter forms.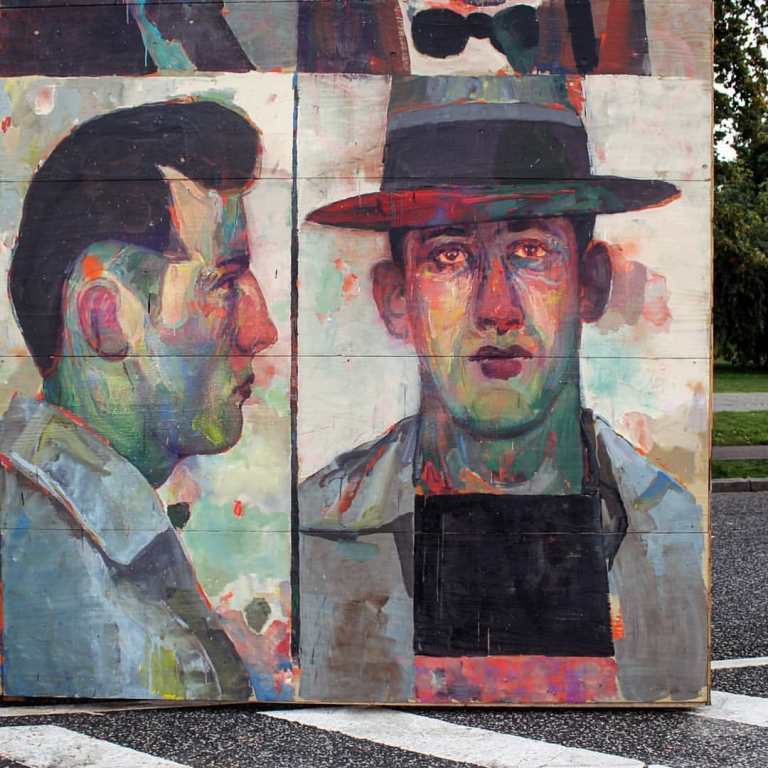 Morik
Petro
Piotr Gerasimenko (Petro) was born in Zhukovsky in 1984 and is a member of the crew called Aesthetics. He's been painting on walls for more than a decade and, while developing his style, has gone through many different stages to become one of the most prominent and respected artists on the Russian graffiti scene.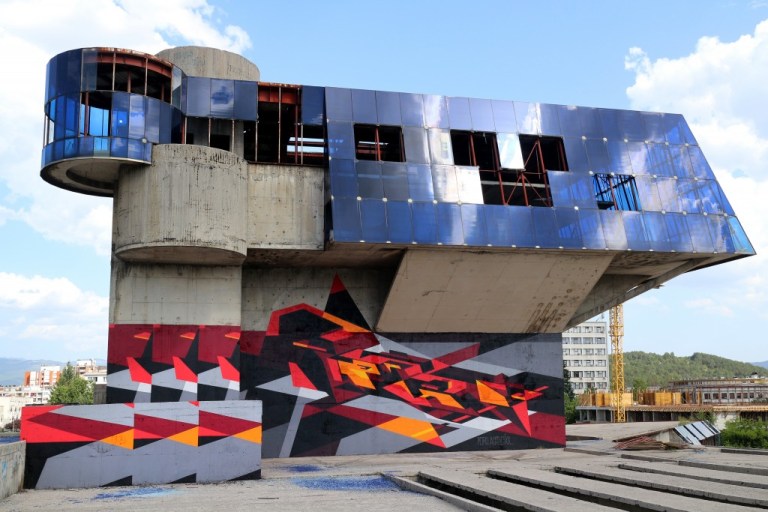 Petro
Dmitri Aske is a versatile artist from Moscow. He started his artistic career in 2000 as a graffiti writer and later moved on to graphic design, typography, illustration, murals and contemporary art.
Instagram – Website – Facebook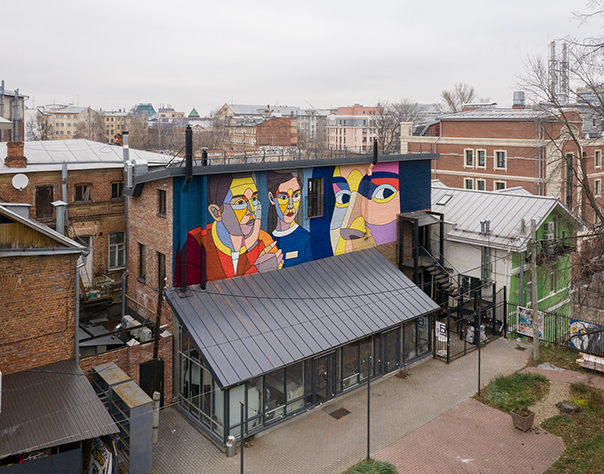 Dmitry Aske
Alexey Luka
Alexey Luka was born in 1983. He graduated from Moscow Architectural Institute in 2006 and lives and works in Moscow.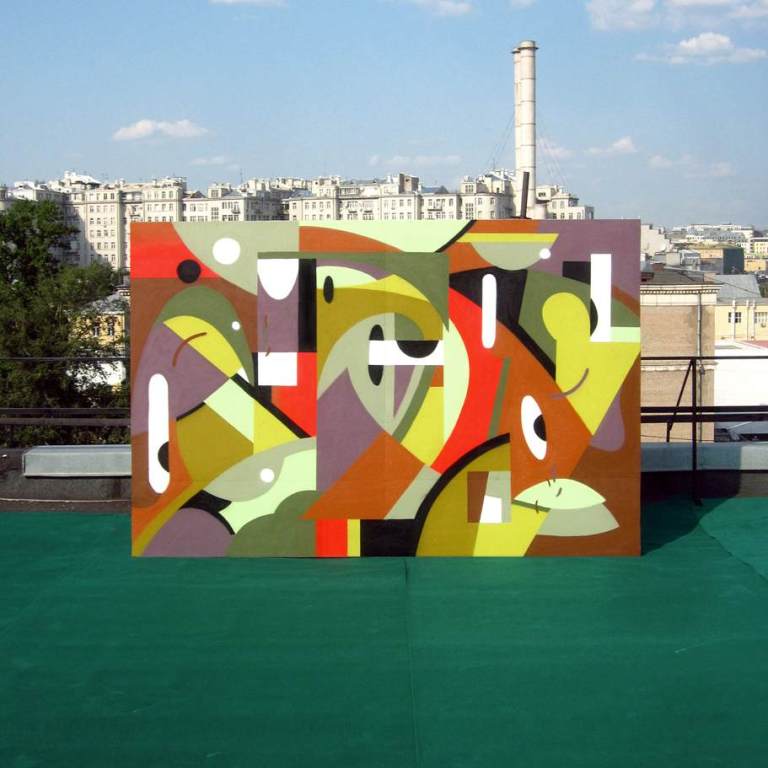 Alexey Luka
VITALY TSARENKOV aka SY
Vitaly Tsarenkov (SY) was born in 1987 and lives and works in St. Petersburg. With a background in street art, he focuses on creating large-scale paintings, murals, and sculptures.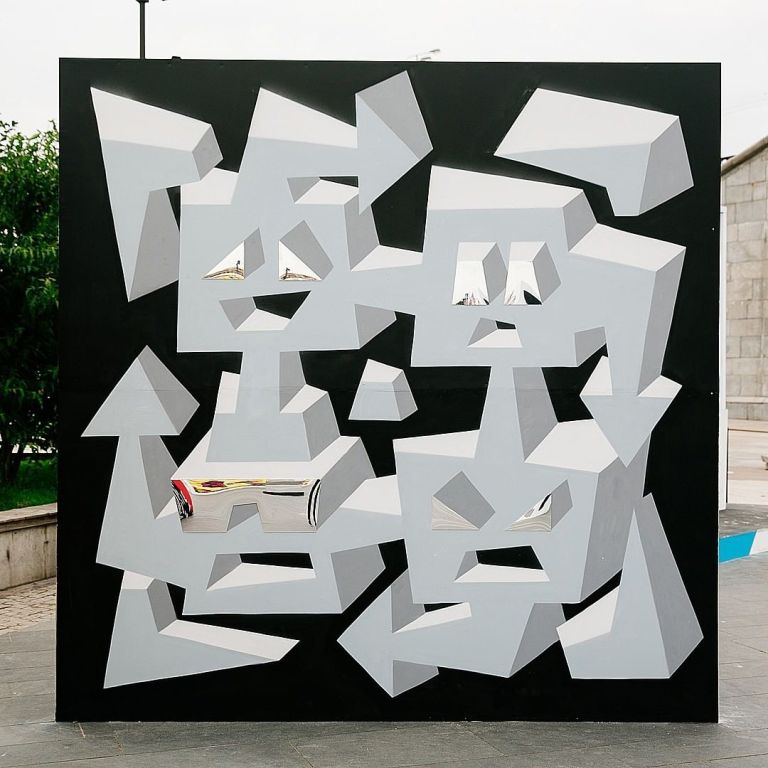 SY
Ivan Ninety
Ivan Ninety was born in Protvino. He was initially interested in street art and gradually developed his interest in large-format painting, collage, sculpture or photography, grew.
In his works, a mix of geometric abstraction and figurative realism can be seen. The technique he uses most often is collage.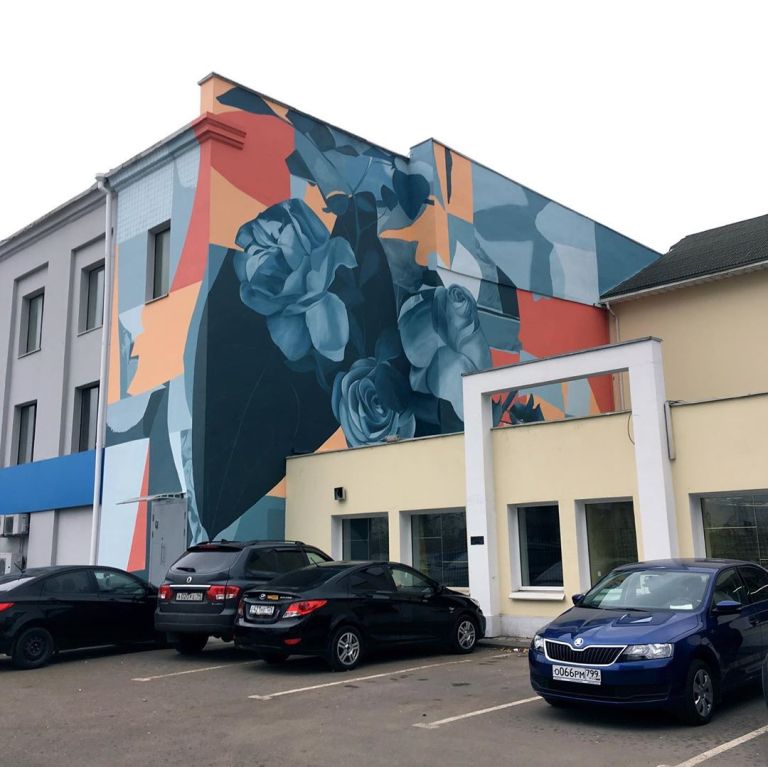 Ivan Ninety
Nikita Nomerz
Nikita Nomerz lives in Nizhny Novgorod. The Media started getting excited about this young artist, after seeing just two of his murals in 2011.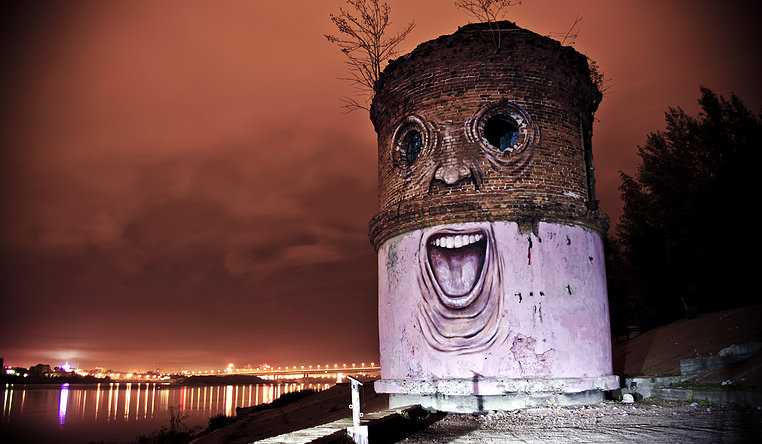 Nikita Nomerz
Sergey Akramov
Sergey is a Russian graffiti artist from Ekaterinburg, who specialises in abstract lettering. He paints complex murals showcasing many techniques. He loves to paint vegetation combined with abstract lettering and typography.
Instagram – Behance – Facebook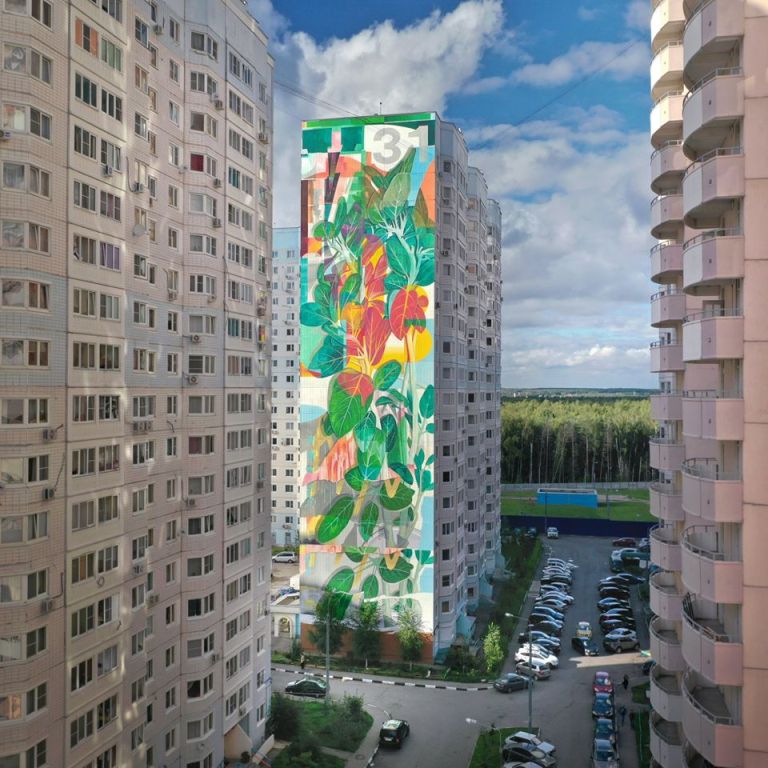 Sergey Akramov
Vova Nootk
Vova Nootk started out as a graffiti writer 20 years ago and has now developed his work into large scale murals.
Facebook – Instagram – Website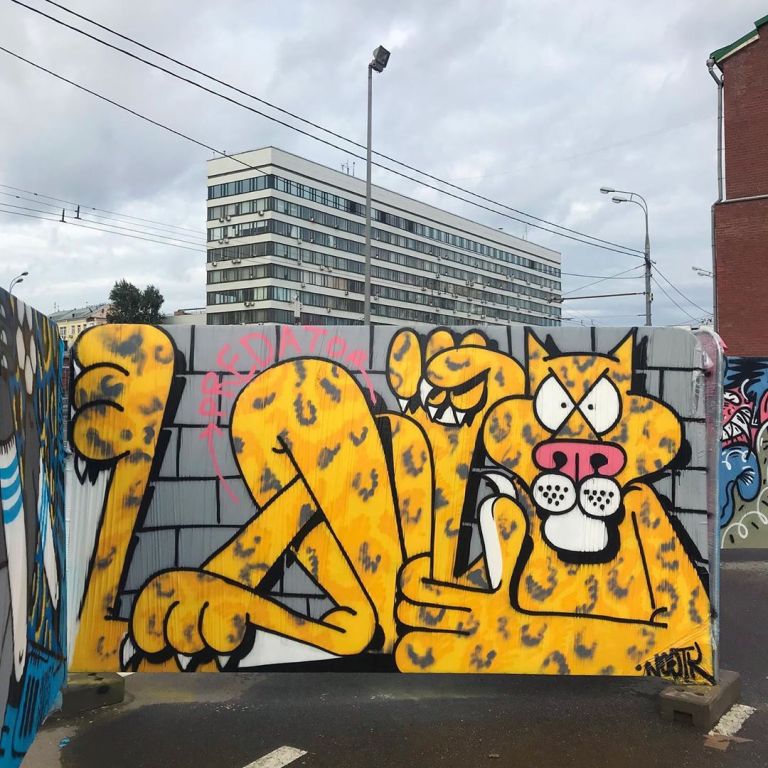 Vova Nootk
Vitae Viazi
Vitae Viazi are a street art crew (art-collective) from Moscow. The name "Vitae Viazi" comes from the Latin word "vitae" ("of life") and "viazi," which is the name of a special ornamental Cyrillic (old slavonic) script. This decorative script was their initial source of inspiration. The name of the crew should be written with characters of two keyboard layouts "VITAE ????" but it is too tricky to google, so they choose – "Vitae Viazi".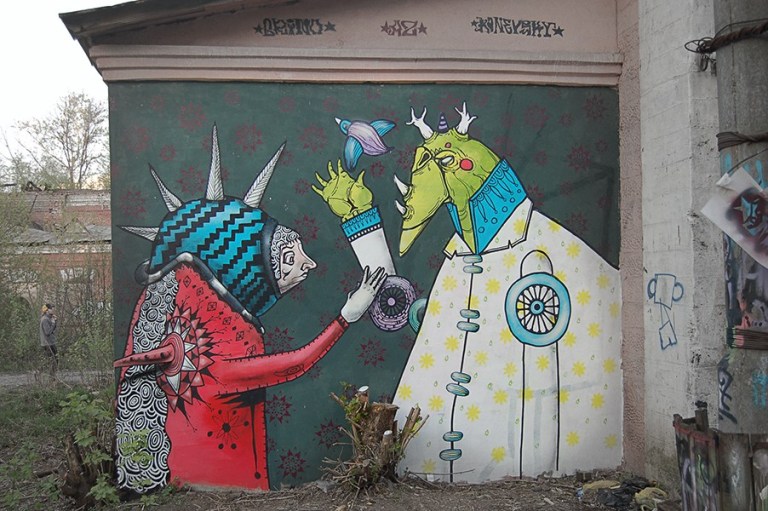 Vitae Viazi
Julia Volchkova
Discover Julia Volchkova's artwork in the article I published a few month ago: "Artist of the week: Julia Volchkova"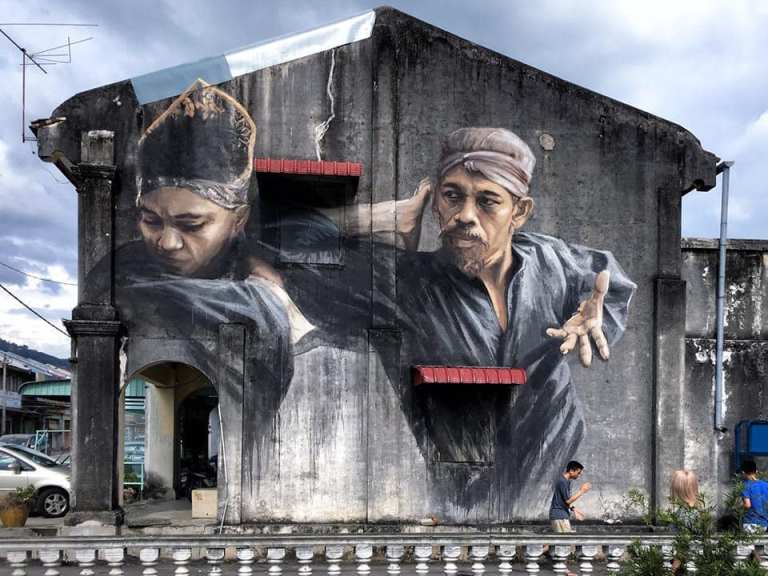 Julia Volchkova
MalenkieLydi
Ivan Simonov. Artist from Russia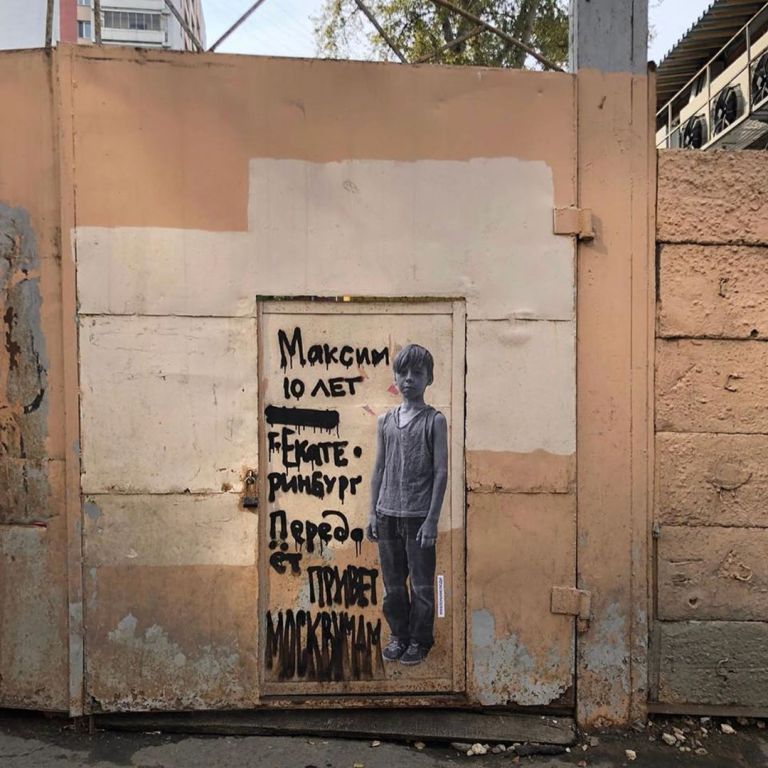 MalenkieLydi
Ilya Slak
Urban artist from Russia
Ilya Slak
Link to Ing & John's Street Art & The International Street Art Part 14