Ing & John's Street Art and The International Street Art-Part 11
Ing and John's Street Art, Downtown Newark, New Jersey, USA- Part 11
Kai, The Artist, and Ing and John's Artwork
September 9 – 13, 2019
Photographs by Ing-On Vibulbhan-Watts
Left: Midnight – John Watts' Artwork
Middle: Vincent van Gogh's Broken Frames– Ing-On Vibulbhan-Watts' Artwork
Right: Homage to the Dragon – John Watts' Artwork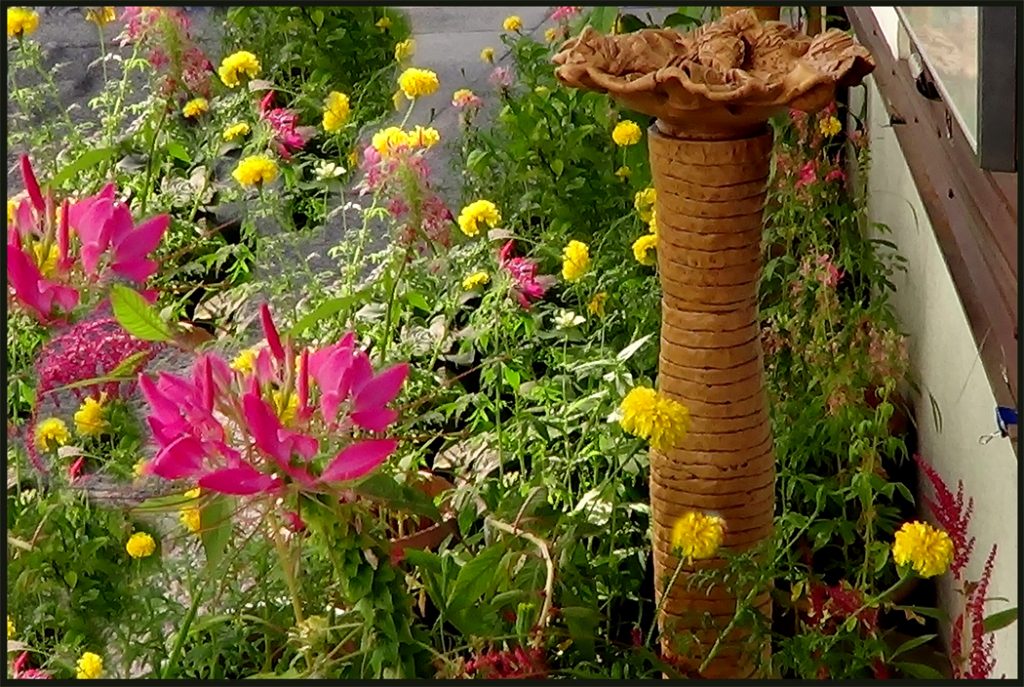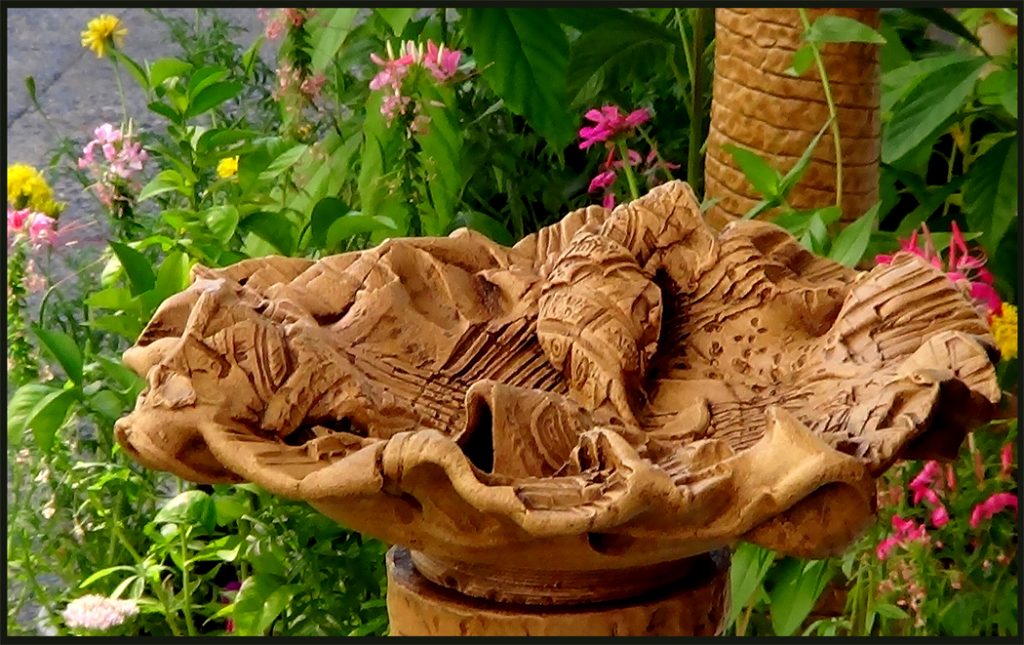 John Watts' Sculptures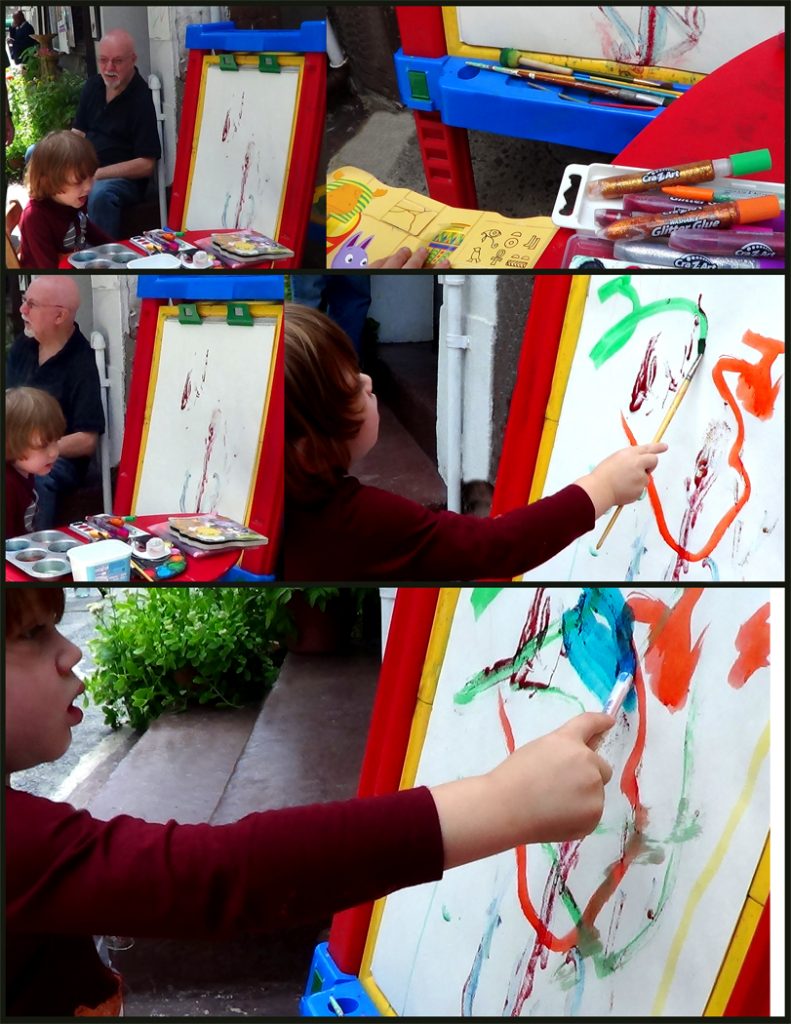 Kai, The Artist, our grandson, who just turned four years old.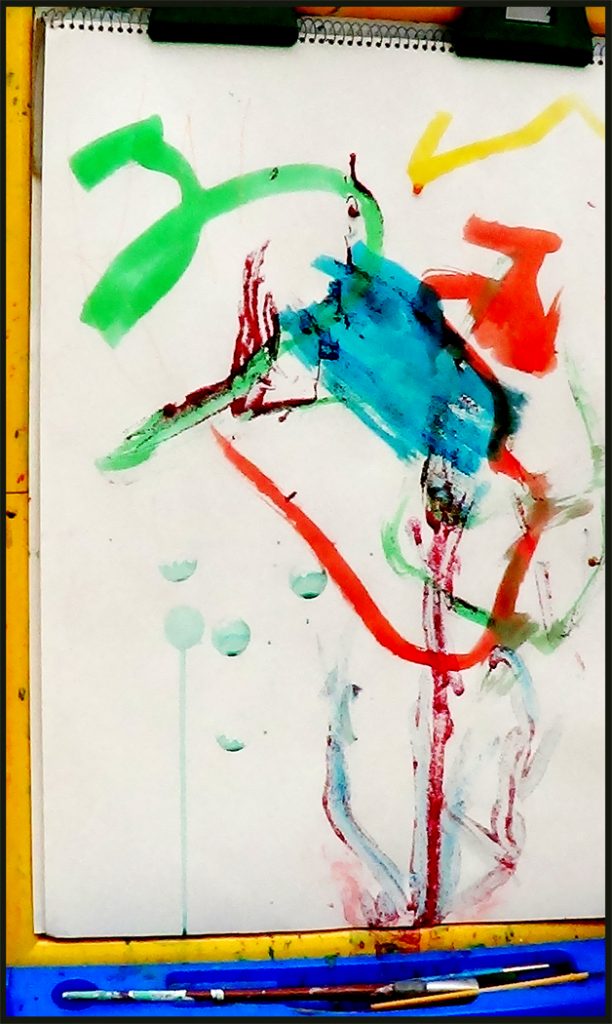 Kai's Painting on Friday, September 13, 2019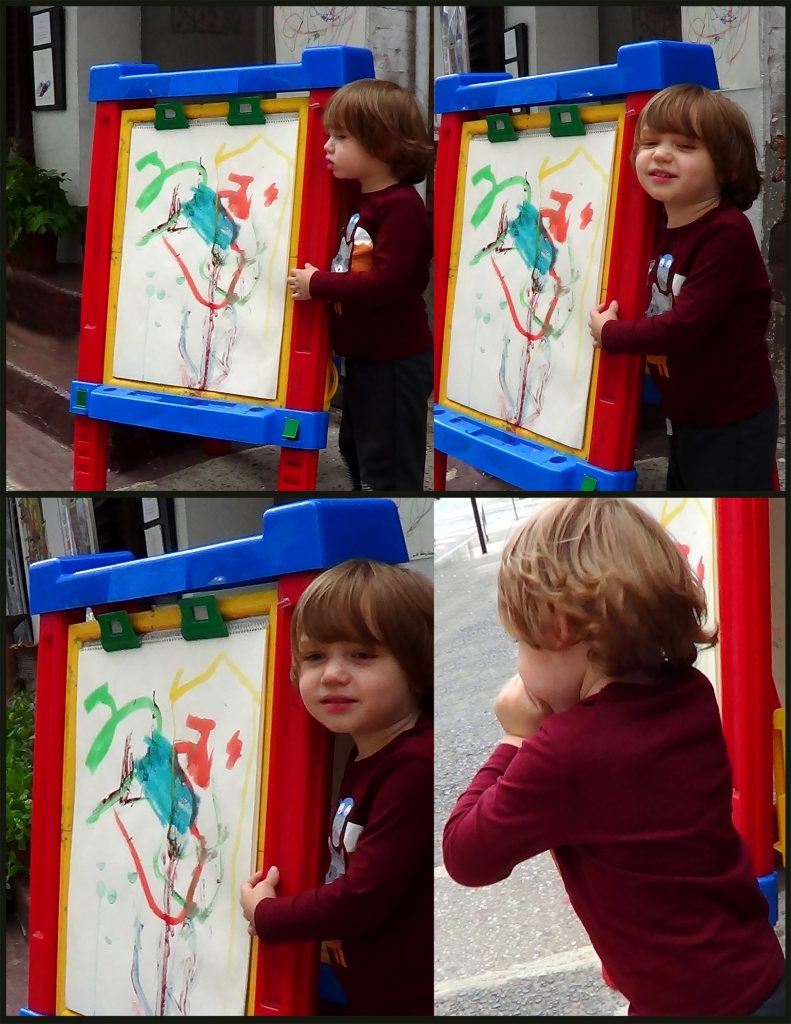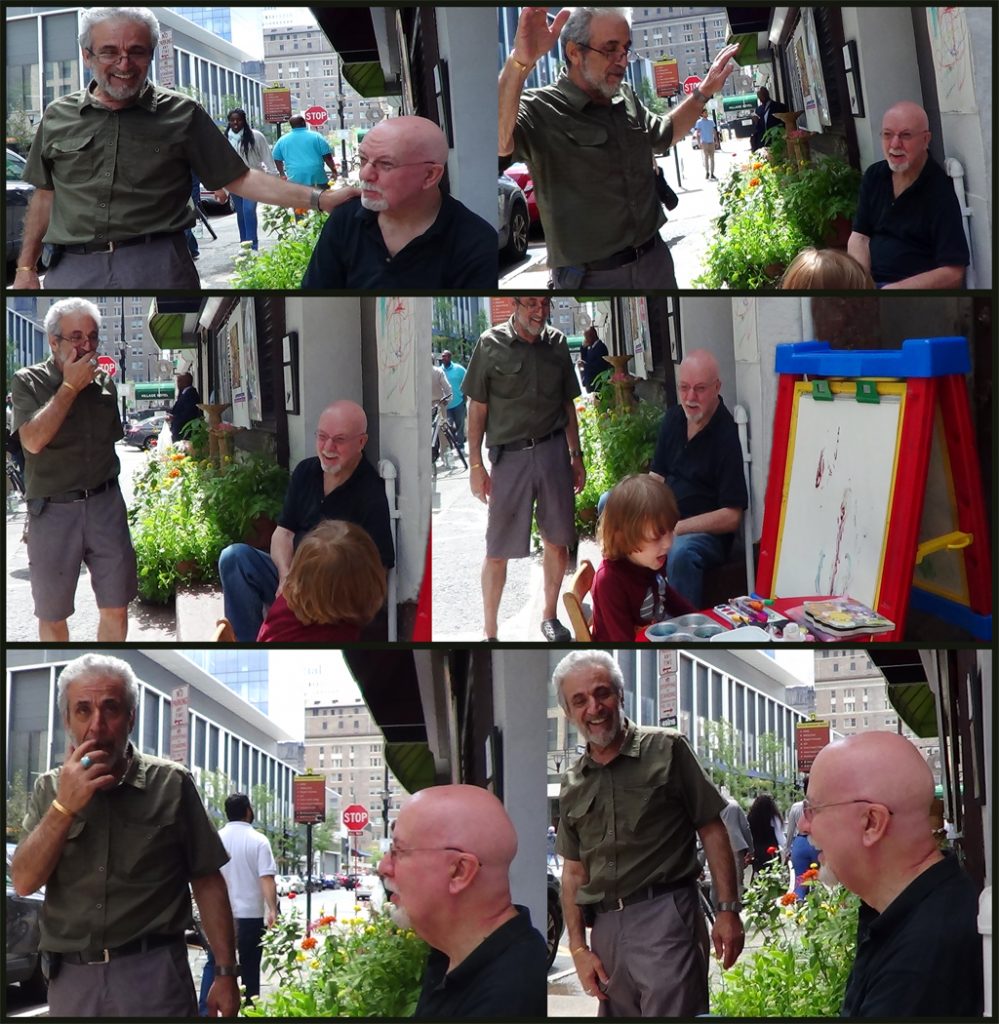 John and our old friend and neighbor, Trifon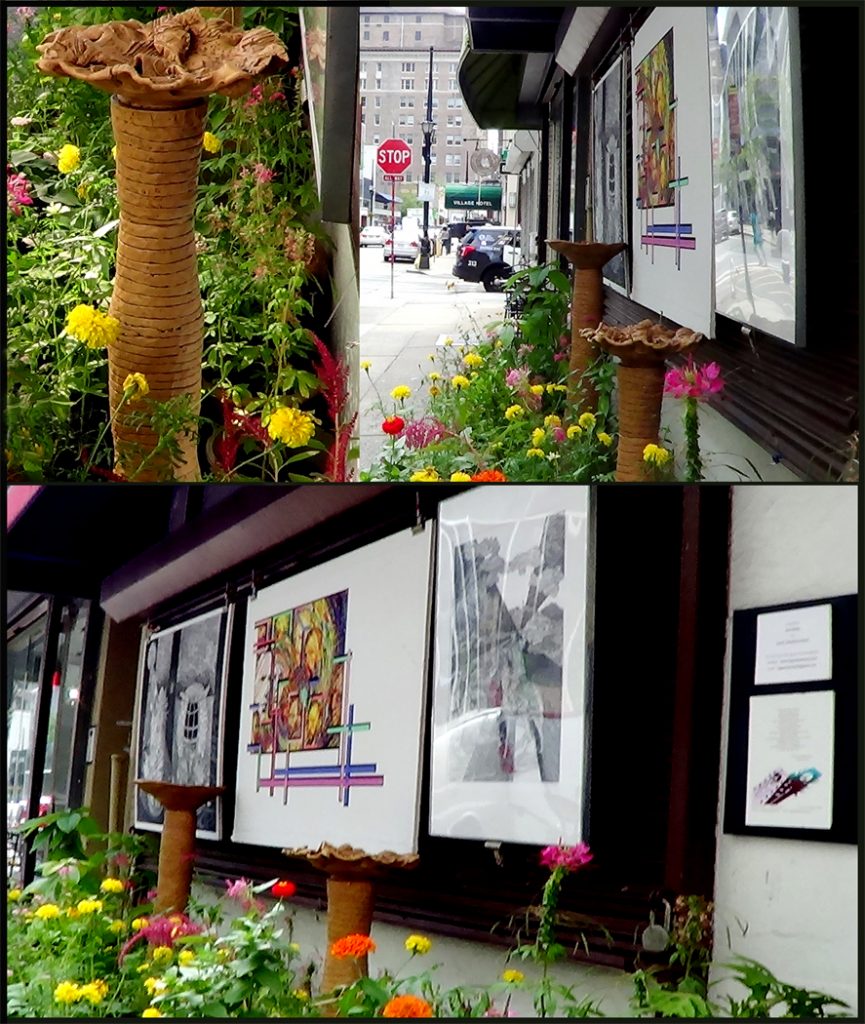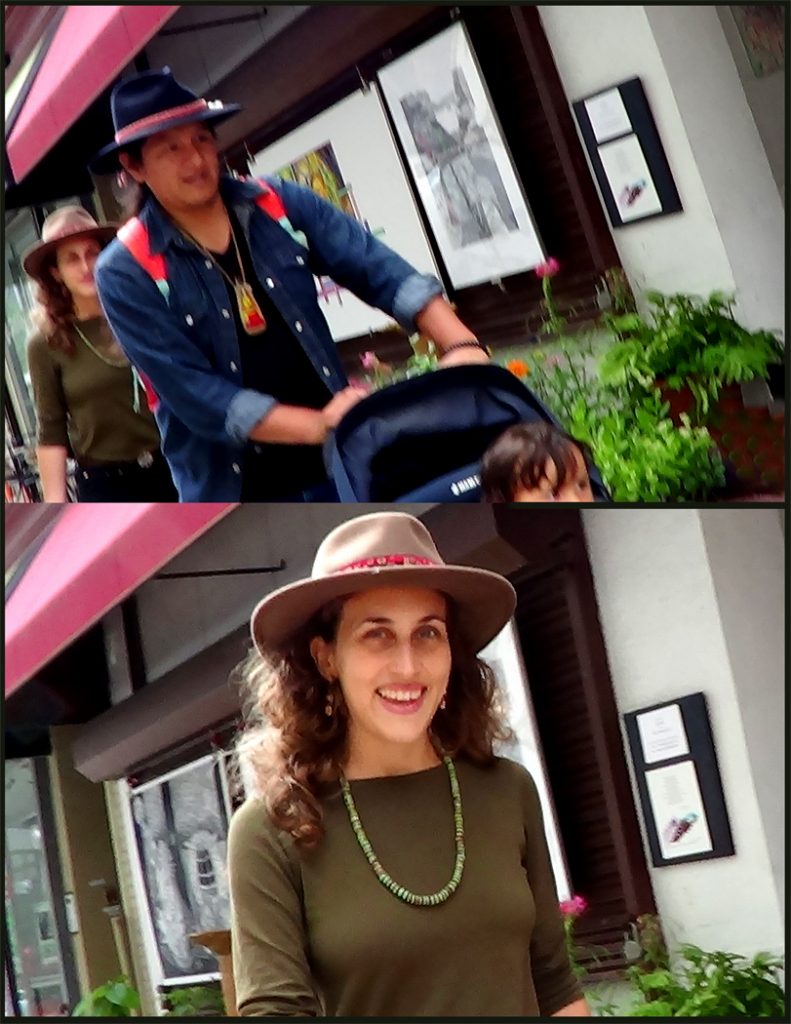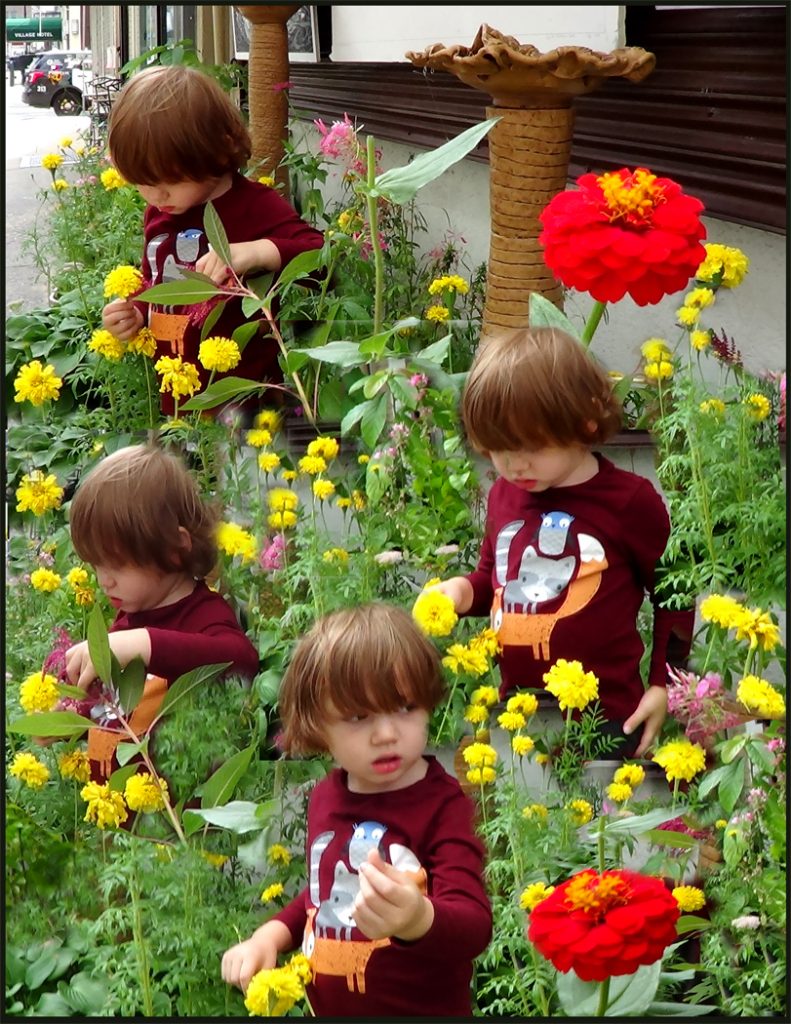 After working very hard with his painting, the artist spends time to exam the flowers.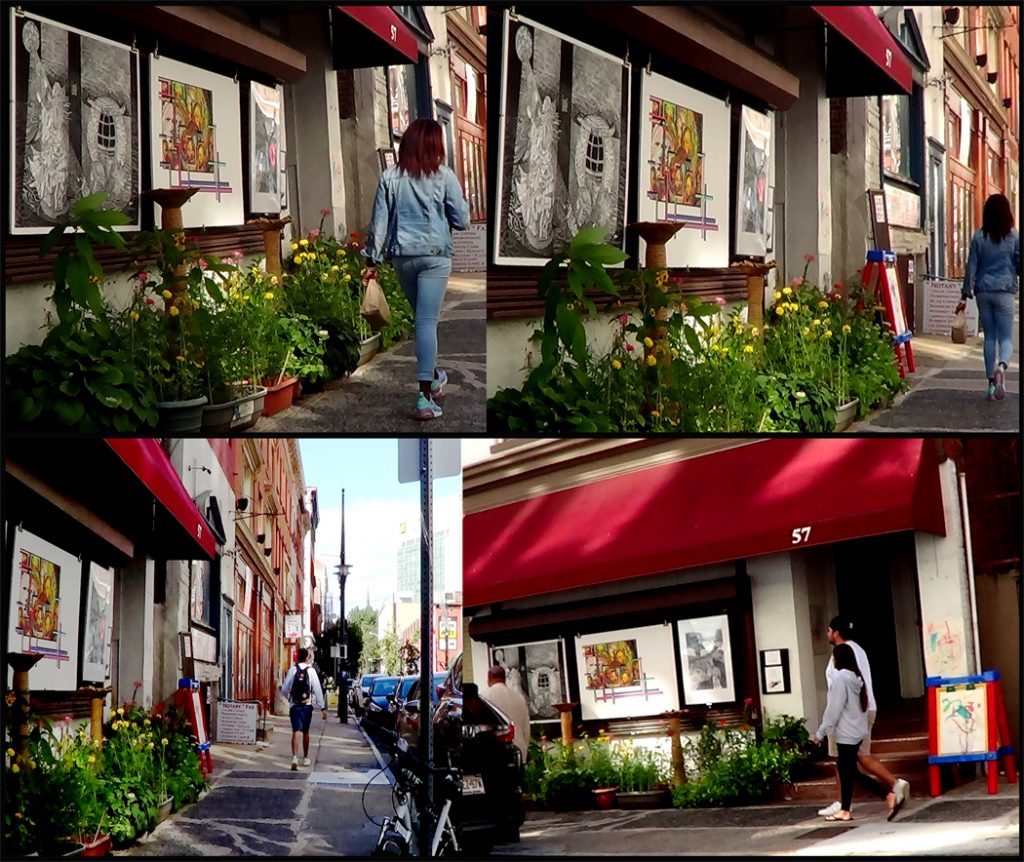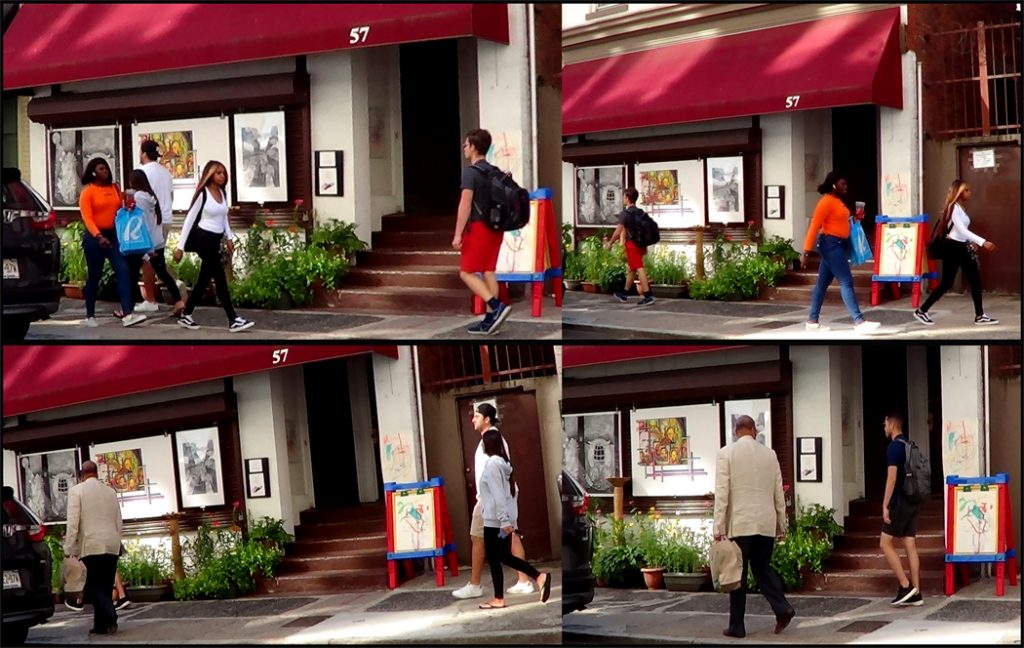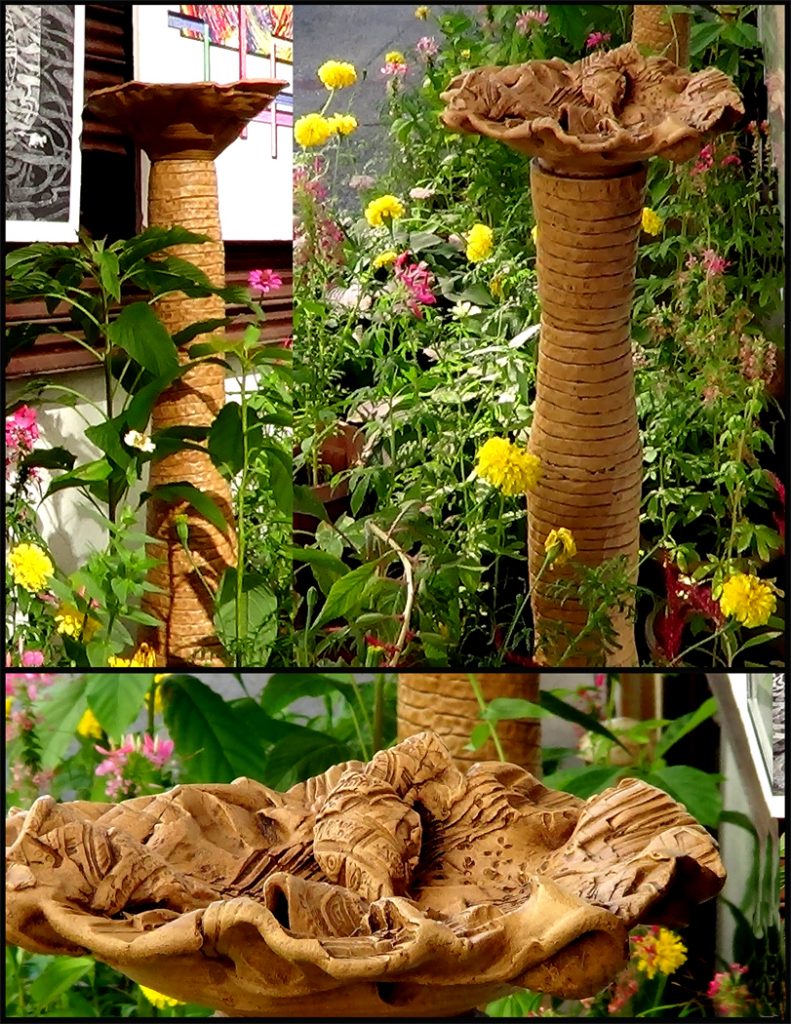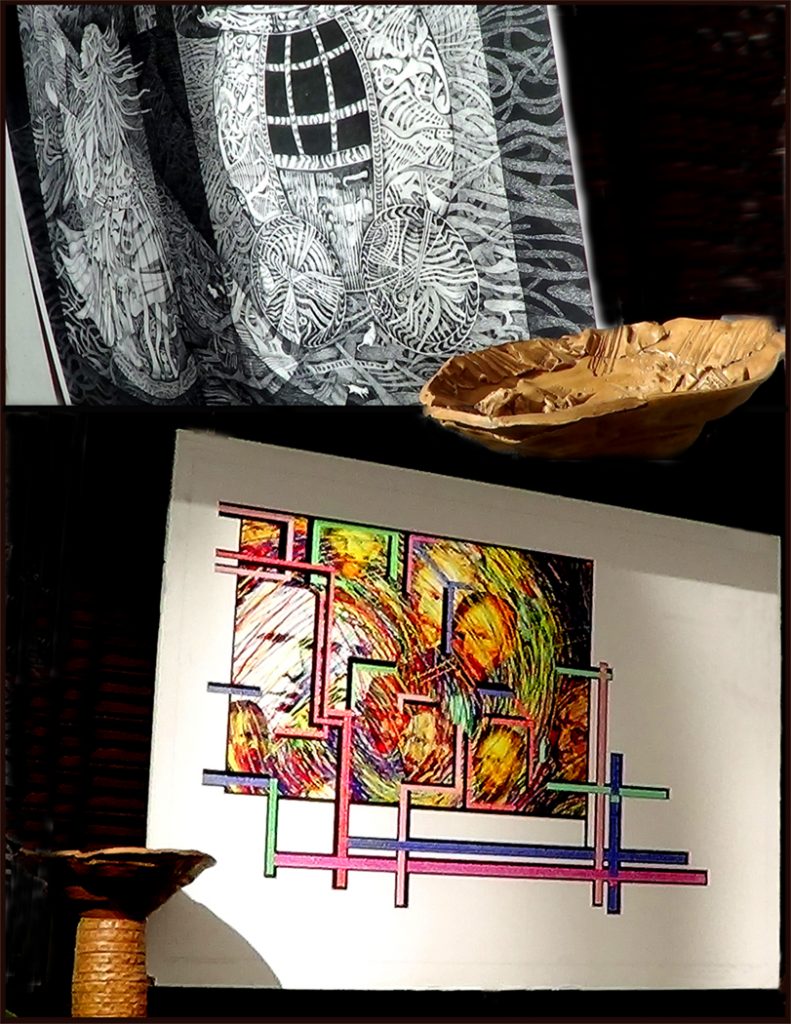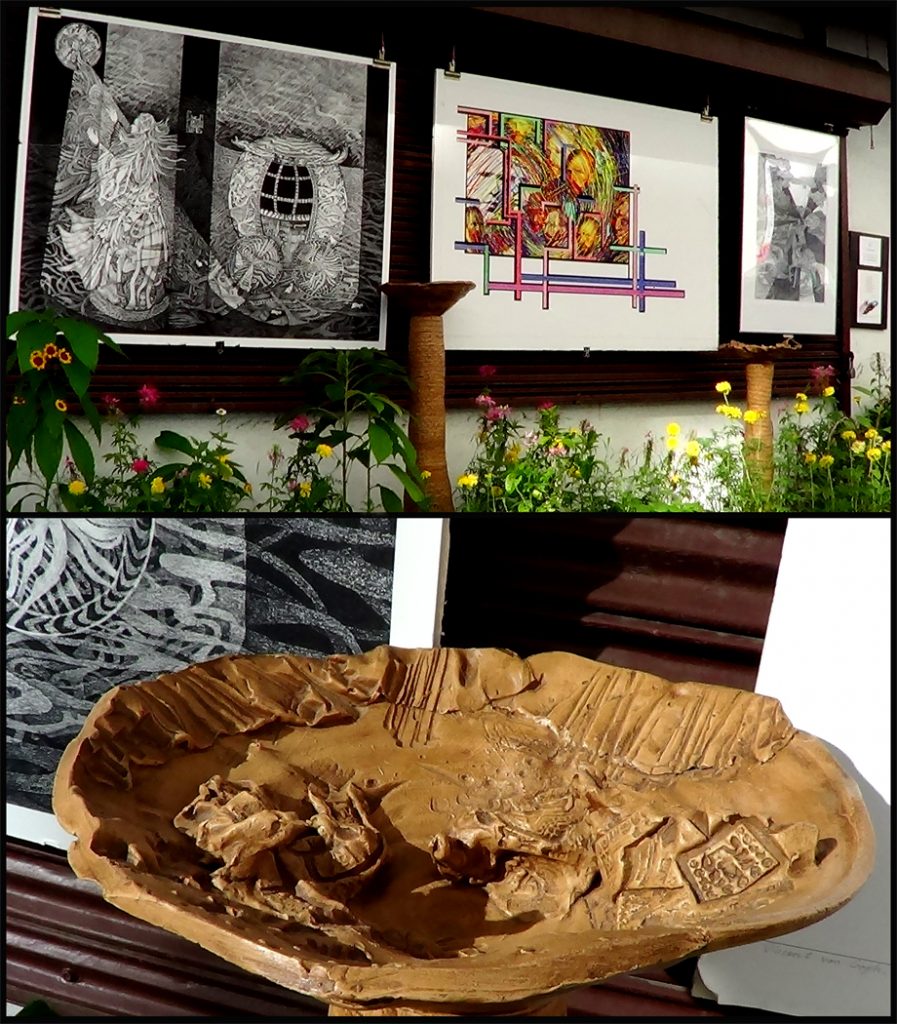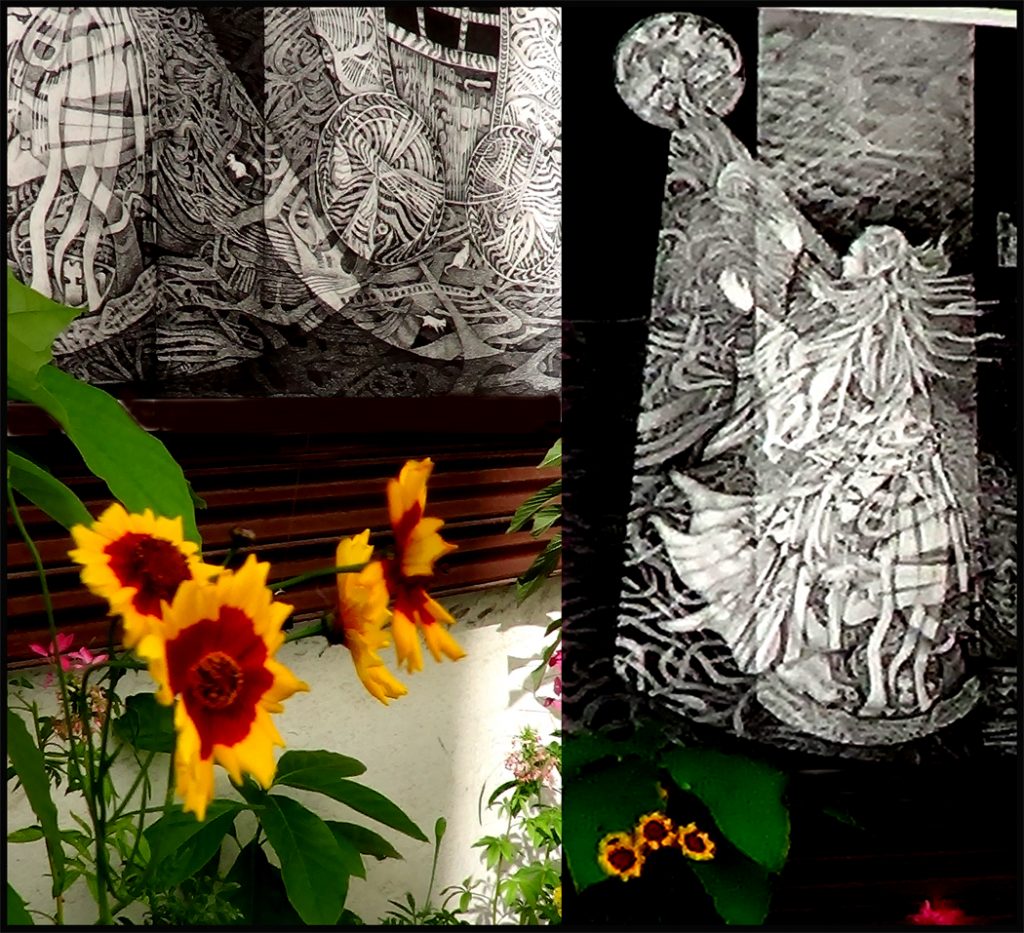 We are happy to display our artworks in public. There seems to be a positive reaction from the people who view them. People comment about the beautiful plants and unique artwork.
Ing-On Vibulbhan-Watts and John Watts, Monday, January 10, 2020,
For more information please visit the following link:
Ing & John's Street Art and International Street Art-Part 11
Ing & John's Street Art and The International Street Art-Part 12
The International Street Art-Part 12
PangeaSeed's Sea Walls Program Works to Save Earth's Oceans One Mural at a Time
June 2, 2019 Andrew LaSane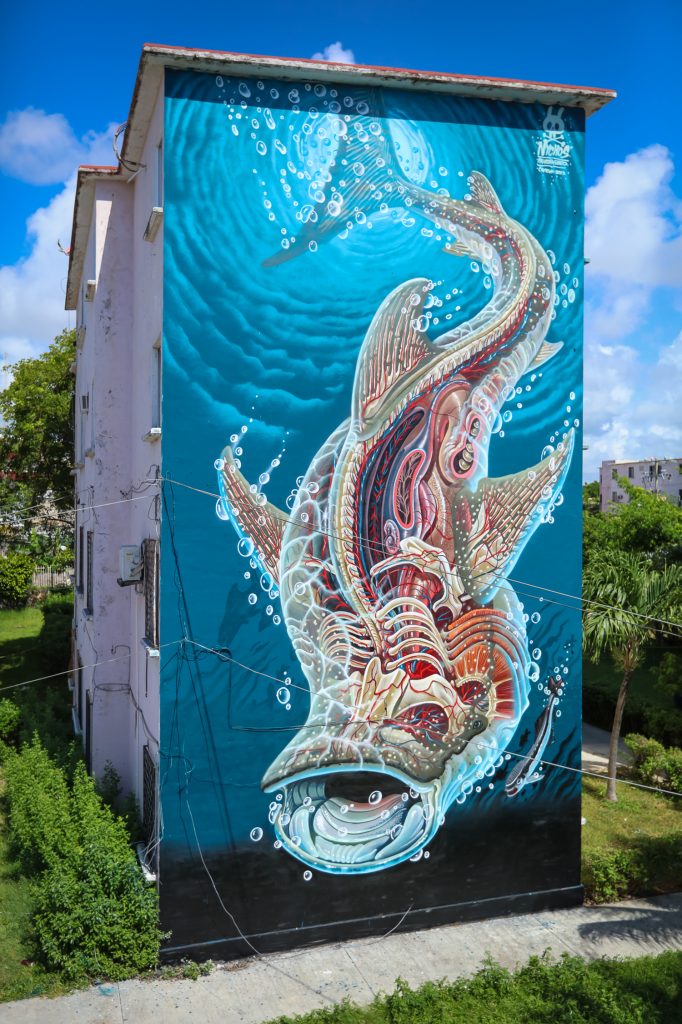 NYCHOS
Combining art and activism, the PangeaSeed Foundation is a Hawaii-based nonprofit organization tha is doing its part to help save Earth's waters with its "Sea Walls: Artists For Oceans" international mural program. Since its inception in 2014, over 350 ocean-themed murals have been painted in 15 countries by the organization's network of over 300 artists. With activations in Australia, New Zealand, the United States, Mexico, and several other locations around the globe, the initiative engages the public and educates the world about critical environmental issues threatening our most precious resources through art, film screenings, and discussions.
PangeaSeed founder and executive director Tré Packard tells Colossal that when it comes to choosing which artists to work with and what they should paint, balance and community are key. "We always aim to create a balance between international, national and local artists," he said. "Over the years, with the Sea Walls: Artists for Oceans program being nomadic, we've learned the importance of community ownership of the murals once we've packed up and left town. There tends to be so many incredible local creatives in the areas we host projects, so we work hand in hand with the local project director to help identify local artists who we invite to participate in the project." Artists are given a list of topics to choose from and together with the team narrow it down to one. The murals are site-specific in that they address issues relevant to the places where they are painted. Some artists have even connected with local scientists and activists during the planning stage to better inform their designs.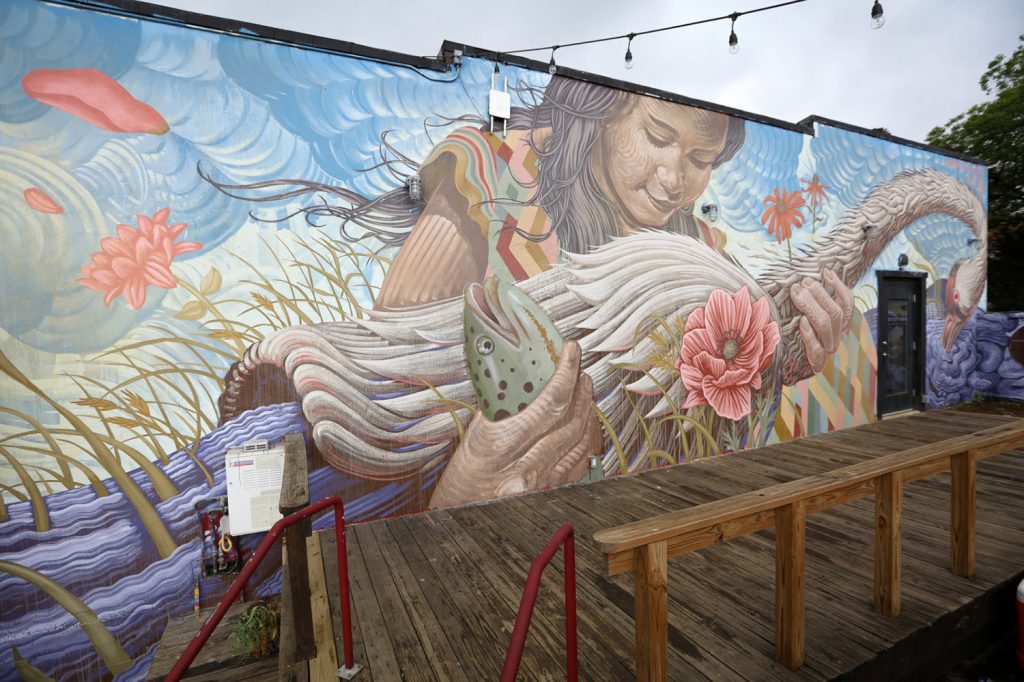 Aaron Glasson and Jason Botkin
"The beauty of public art lies in the fact that it is a public good where even 'non-artsy' folks can be touched and empowered by experiencing the process or the finished product," Packard said about the mural program. "In addition to encouraging other artists to create for a purpose, our chief goal is to effect positive behavioral change at the individual and community level, so we're thrilled when fans who aren't artistically inclined are moved." As for ways that people can get involved and help, he suggests finding ways to use less plastic, eating sustainable seafood, and voting for politicians with ocean-minded ideas.
Packard says that there are some dream projects on the horizon for Sea Walls, but those details are still under wraps for now. To learn more about the foundation and its upcoming activations, follow @pangeaseed and @Seawalls_ on social media.
Seth Globepainter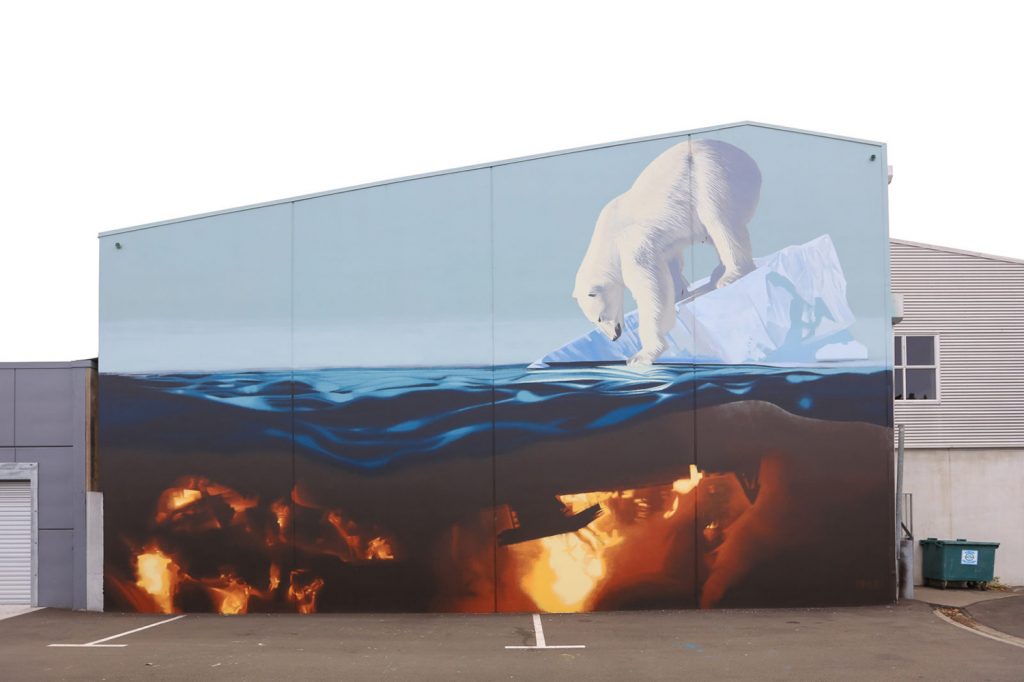 Onur
Spok
Textiles and Board Games Inspire Large-Scale Murals that Span Sidewalks, Streets, and Staircases
June 7, 2019Kate Sierzputowski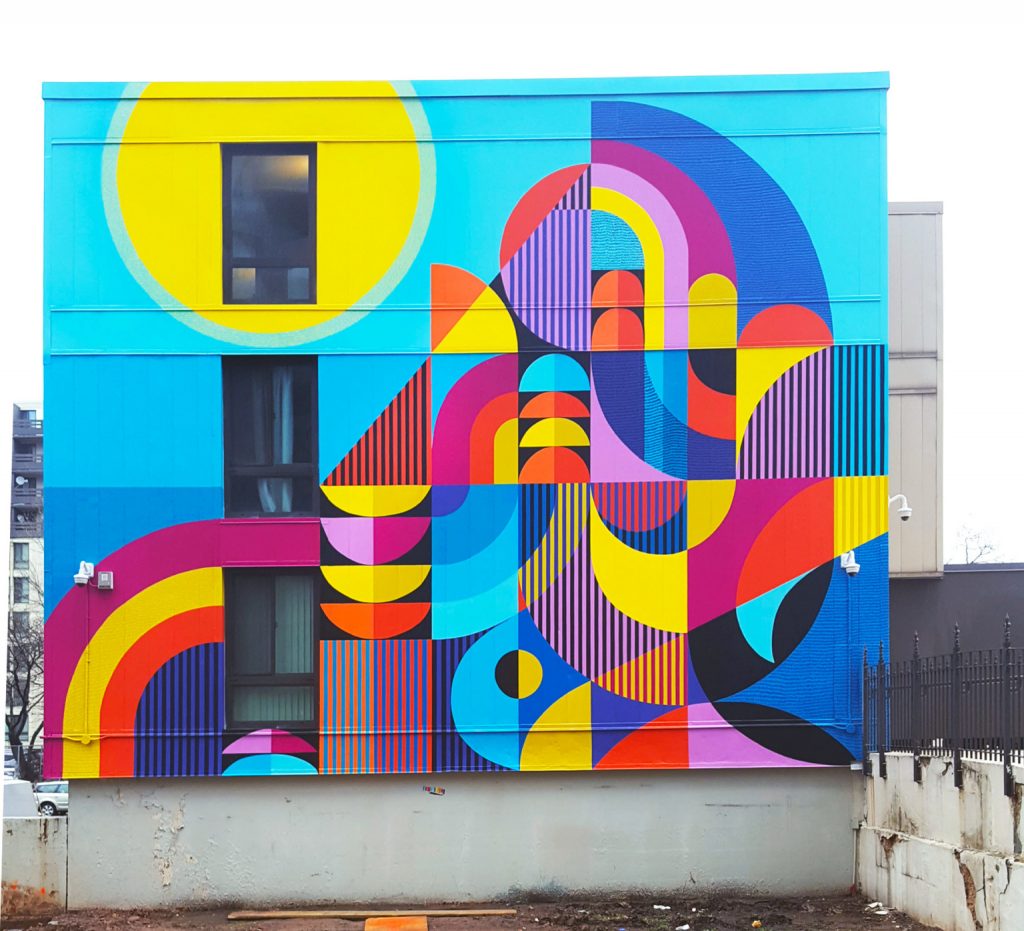 Baltimore-based artists Jessie Unterhalter and Katey Truhn, known as Jessie and Katey, started creating murals because of the sheer accessibility of public art. The pair have always created work with a big visual impact, but as their designs grew they began to consider the possibility of working on the ground in addition to large-scale walls. Their site-specific floor works combine inspirations from both textiles and board games to create interactive walkways that encourage play and exploration. Jessie and Katey explain to Colossal that "the compositions are inspired by the viewer and how they might travel through the work. It's really fun watching little kids interact with the floor murals—they always know what to do."
The math behind both textile design and quilting is an aspect that the pair must consider when painting their large-scale works, and have started to inform how the pair begins each piece's early designs. "We approach our large-scale work a bit like screen printers, even though we don't screen print," the pair explains. "Our process of execution is very methodical and we tend to think in planes or layers. This is probably a result of having to develop concepts and adapt them to larger spaces in a short amount of time. It's interesting that painting murals has informed how we paint murals."
This summer Jessie and Katey are working with the Robert W. Deutsch Foundation in Baltimore to create a site-specific mural for the Foundation's new community space. The artists will also be painting a piece in Sacramento in collaboration with Wide Open Walls and later this fall will be working on an immersive installation incorporating recycled materials at Baltimore's Goucher College, a rare opportunity for the pair to work in three dimensions. You can view more of Jessie and Katey's work on their website and Instagram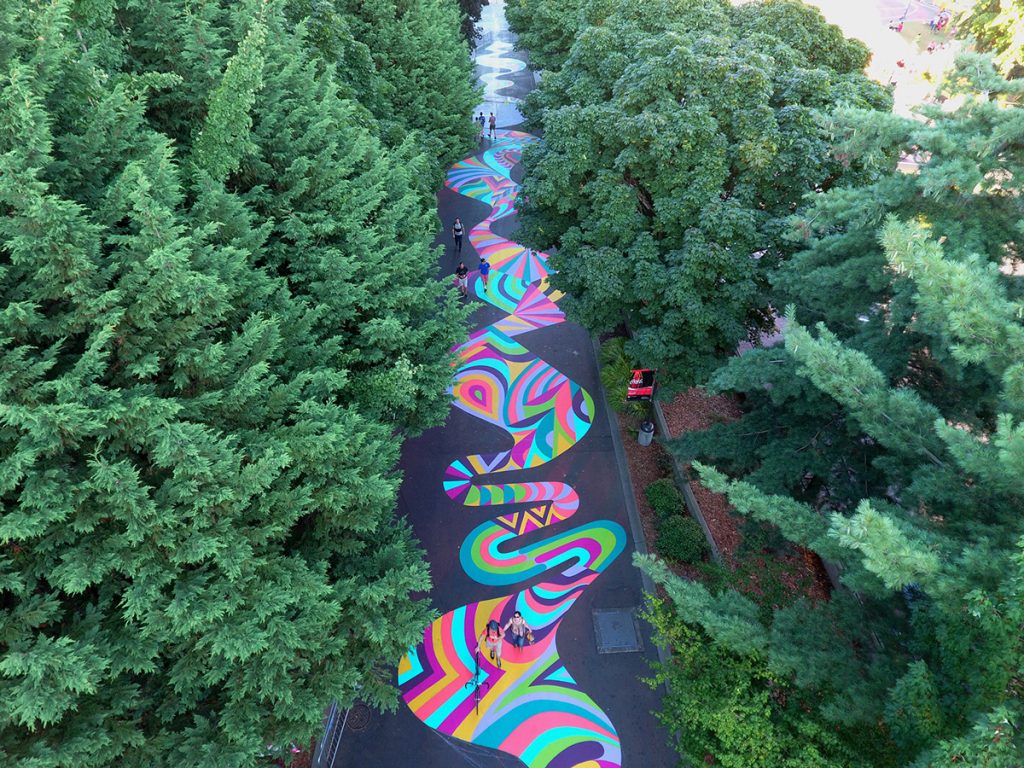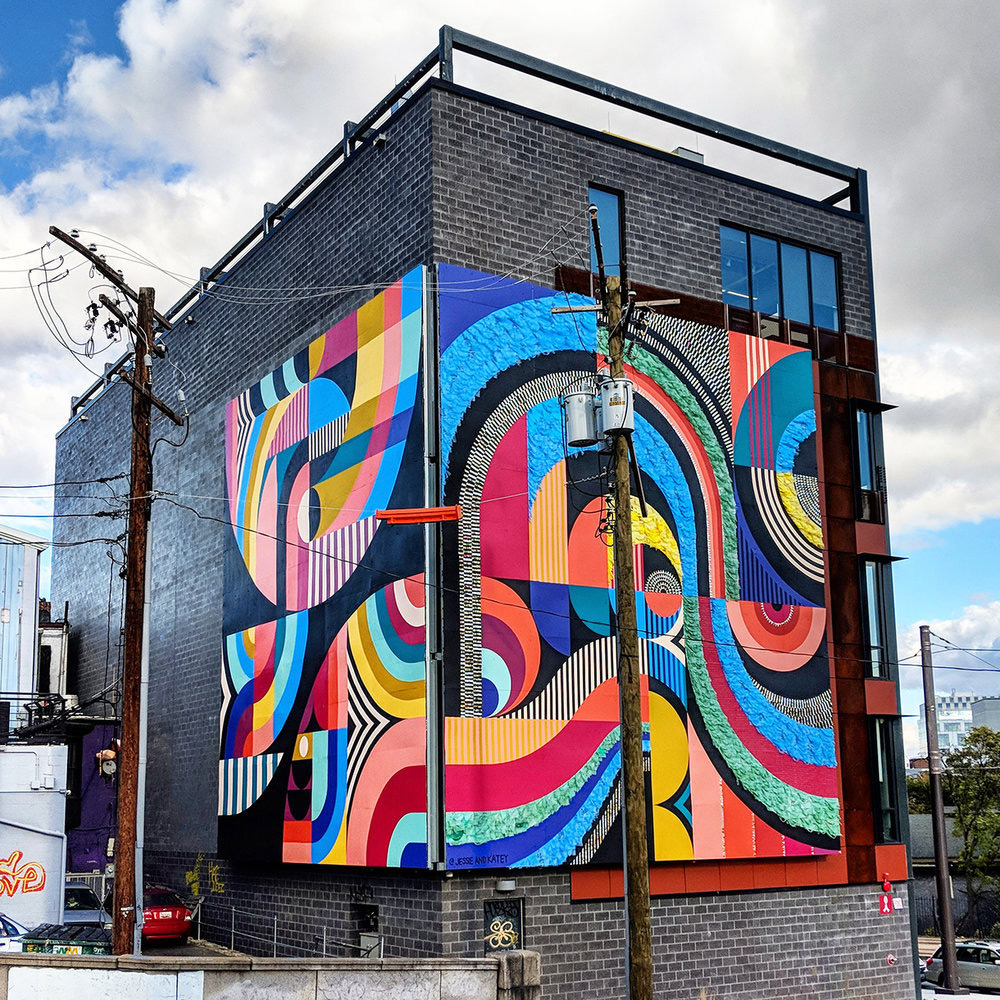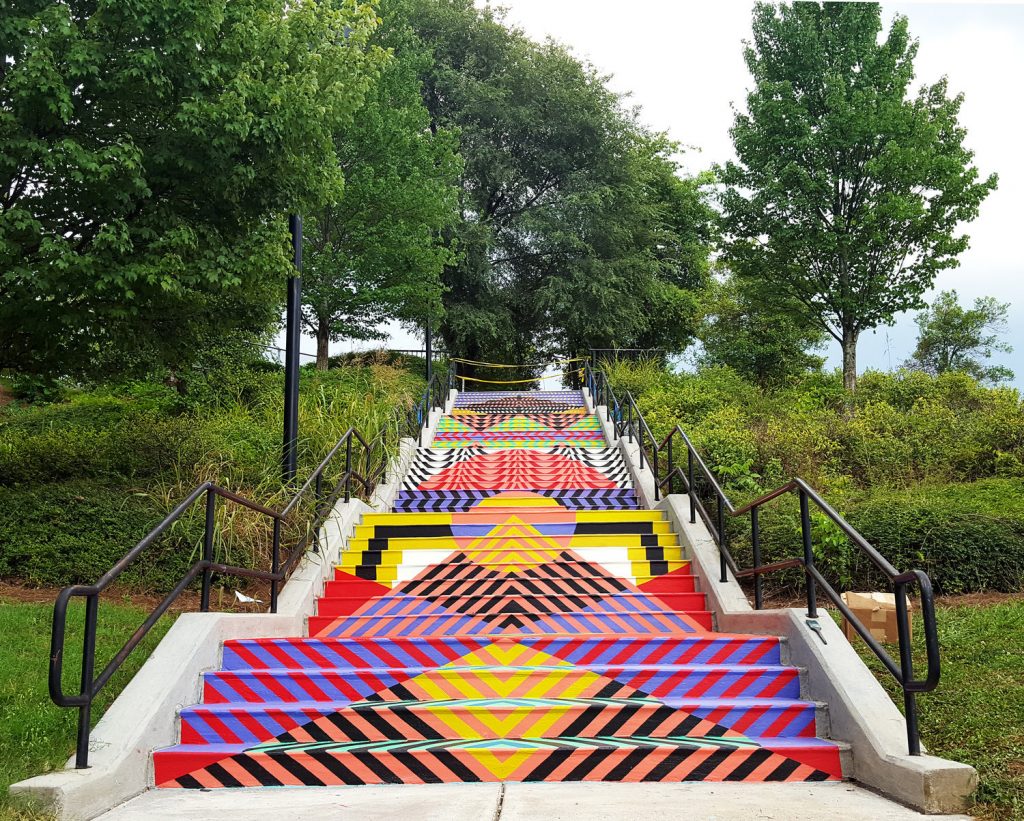 For more information please visit the following link:
Ing & John's Street Art and International Street Art – Part 12