Inspiration Grid: Expressive Street Art & Matador Network: The 3D Chalk Drawing
InspirationGrid: Expressive Street Art by Medianeras
Published Jan 6, 2023
Medianeras is an Argentinian street art duo formed by two extraordinary female artists: Vanesa Galdeano and Anali Chanquia. Together, they have created some of the most eye-catching large-scale murals and artwork across Argentina and Spain, where they're currently based.
Vanesa and Anali have been creating art in the public space for more than 12 years. Brought together by shared concerns for urban space and public art, they began producing work together 5 years ago. They created a unifying project called Medianeras to expand and combine their artistic output.
"Medianeras is the Spanish word for 'side walls'. Unlike other walls, which are only responsible for separating spaces, side walls are those shared between neighbours. This concept interests us because we believe that public art, besides making cities more beautiful, claims the idea of a shared place – of all individuals. We want to change the way we usually perceive spaces, our intention is to alter the urban landscape."
For more information, please visit the following link:
https://theinspirationgrid.com/expressive-street-art-by-medianeras/ai
Matador Network:  The World's Most Mind-Bending 3D Chalk Drawing
Mar 10, 2014
With a background in cognitive psychology, I can't help but find illusions and other perceptual tricks utterly fascinating. As our modes of sensory input are streamlined for efficiency, this leaves a significant and somewhat shocking margin for error.
Combine that knowledge with the world of art, and you've got the increasingly popular trend of forced perspective "anamorphic" street drawings (wherein the image and three-dimensional illusion are only properly visible while viewing the piece from a particular location).
Here are 30 of the world's most mind-bending 3D chalk drawings, from five key artists in the scene.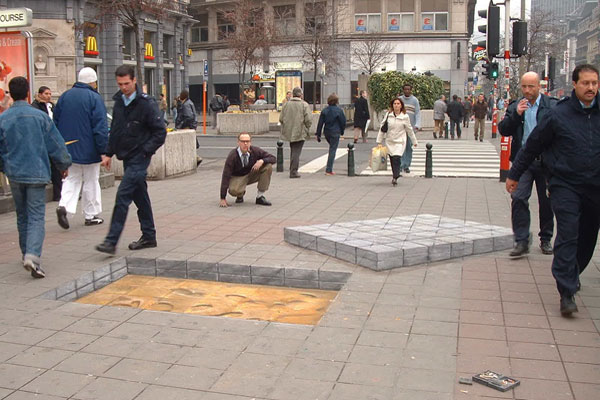 Julian Beever
Born in 1959, this British artist studied art at Leeds Met. University. He began "anamorphic pavement illustrations" in the early '90s as a busker.
Premodernist and Postmodernist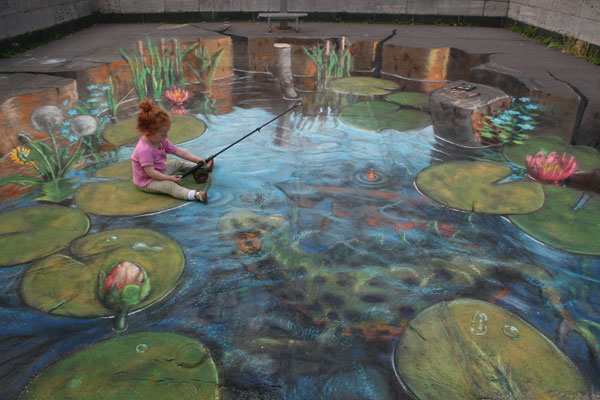 About to Meet Mr. Newt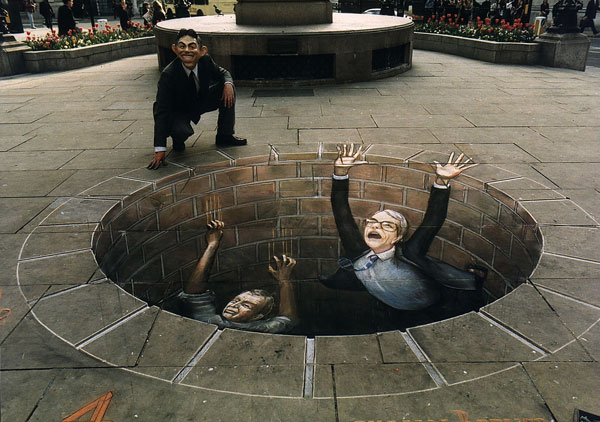 Politicians Meeting Their End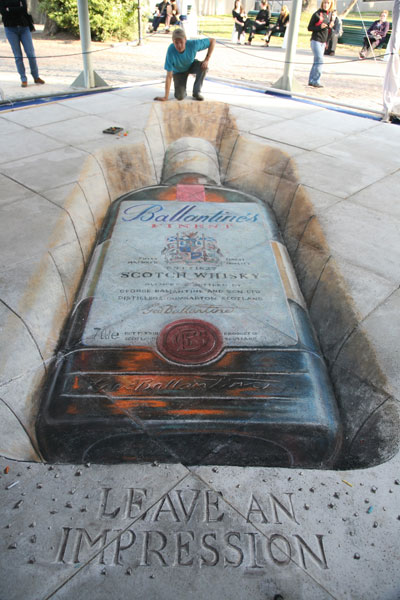 Ballantine's
Little and Large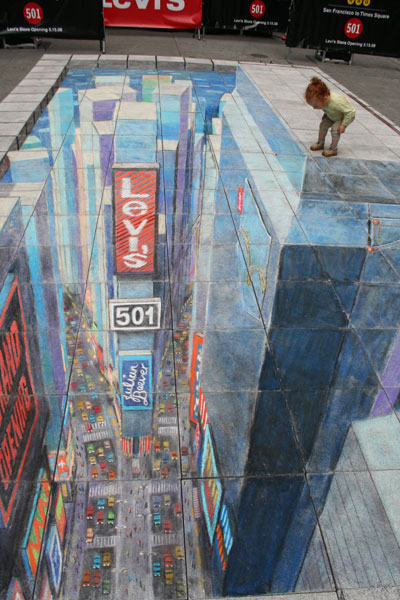 Times Square in Times Square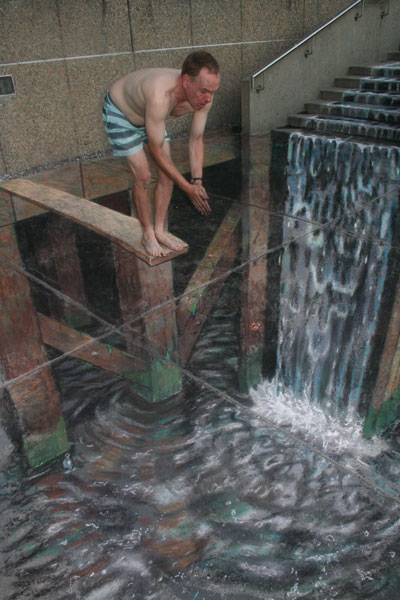 Taking the Plunge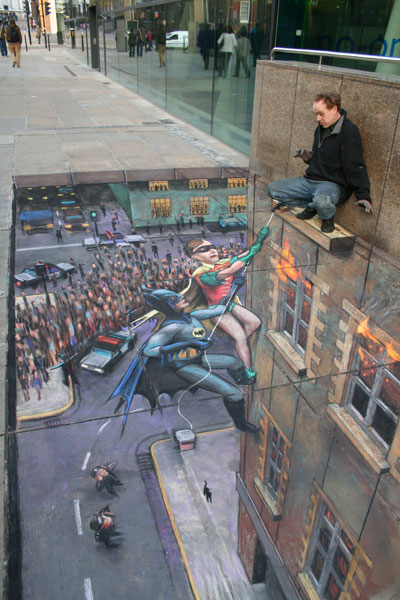 Batman and Robin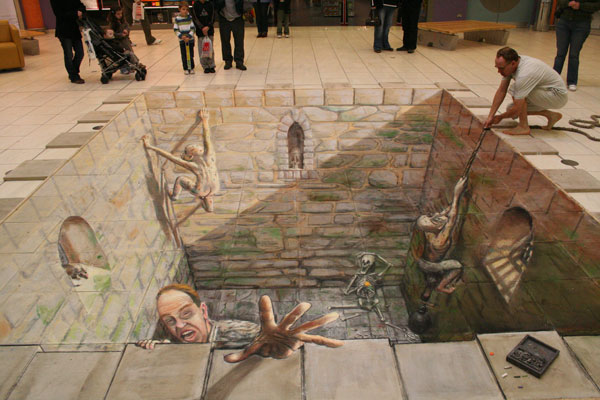 That Hemmed-in Feeling…
Beneath Every Carpark…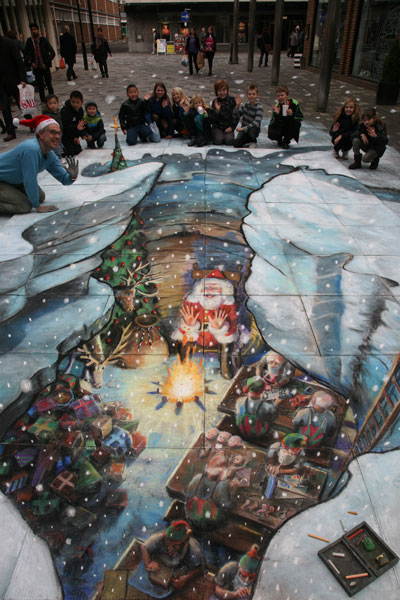 Christmas Eve in Santa's Workshop
Yorkshire Water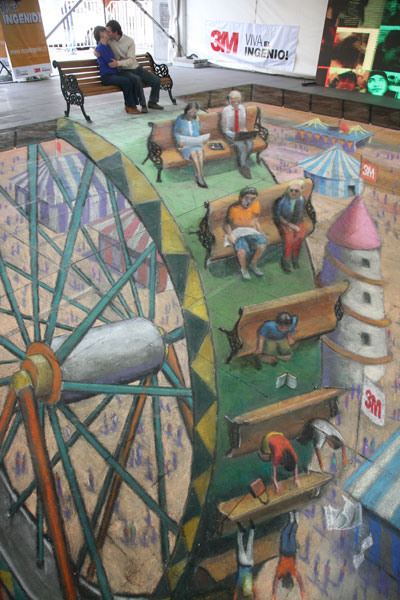 Wheel of Fortune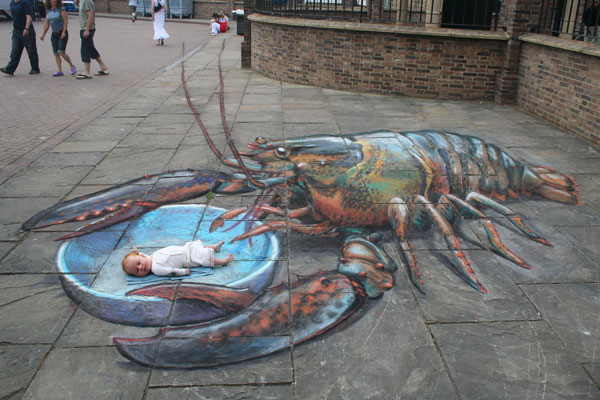 Babyfood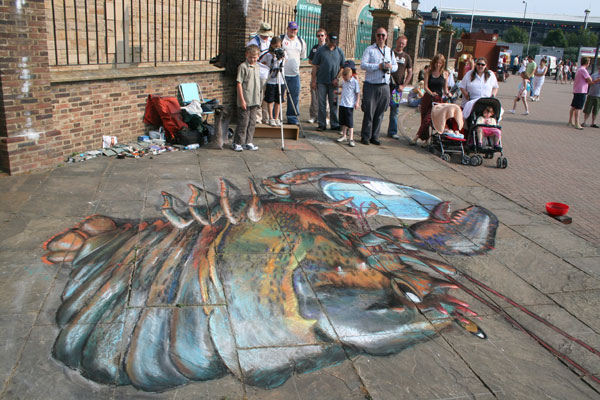 Babyfood (wrong view)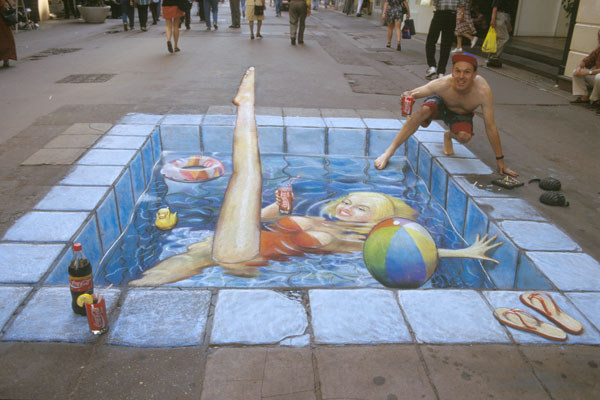 Swimming Pool in the High Street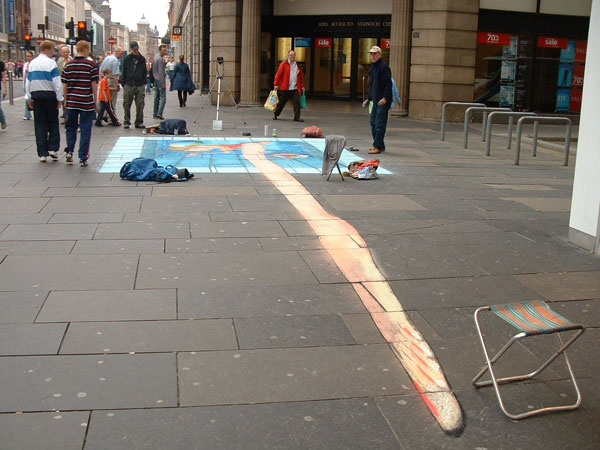 Swimming Pool in the High Street (wrong view)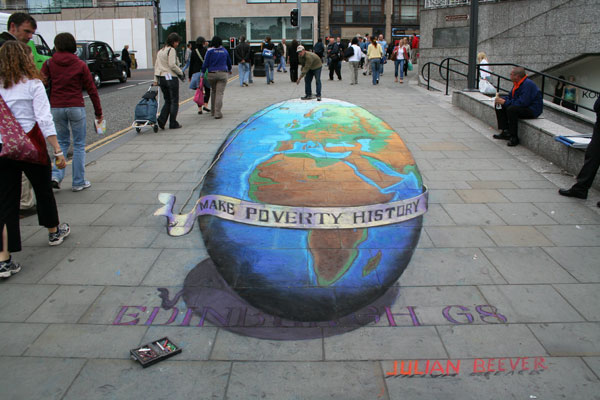 Make Poverty History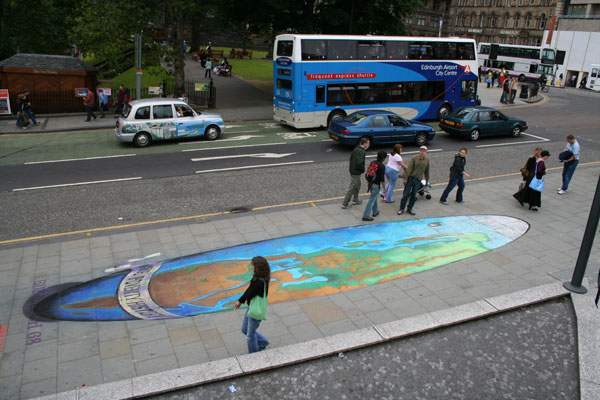 Make Poverty History (wrong view)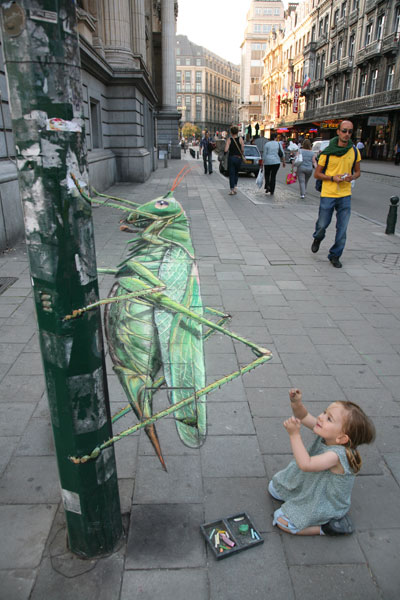 The Great Green Grasshopper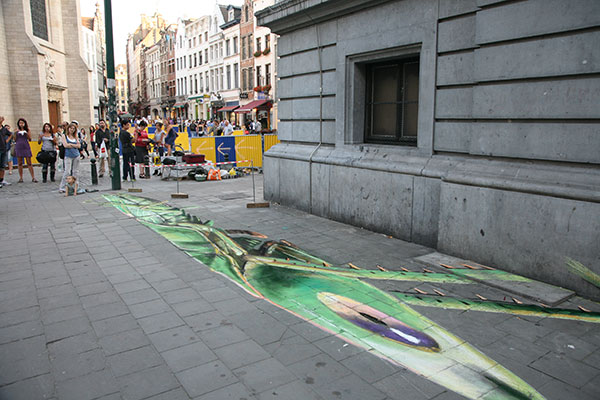 The Great Green Grasshopper (wrong view)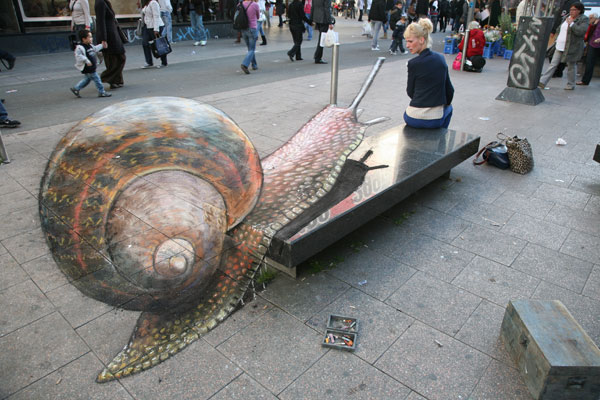 Snail (Back off, Creep…)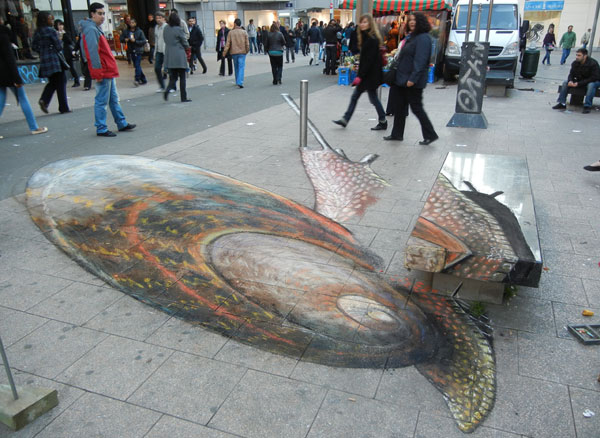 Snail (Back off, Creep…) (wrong view)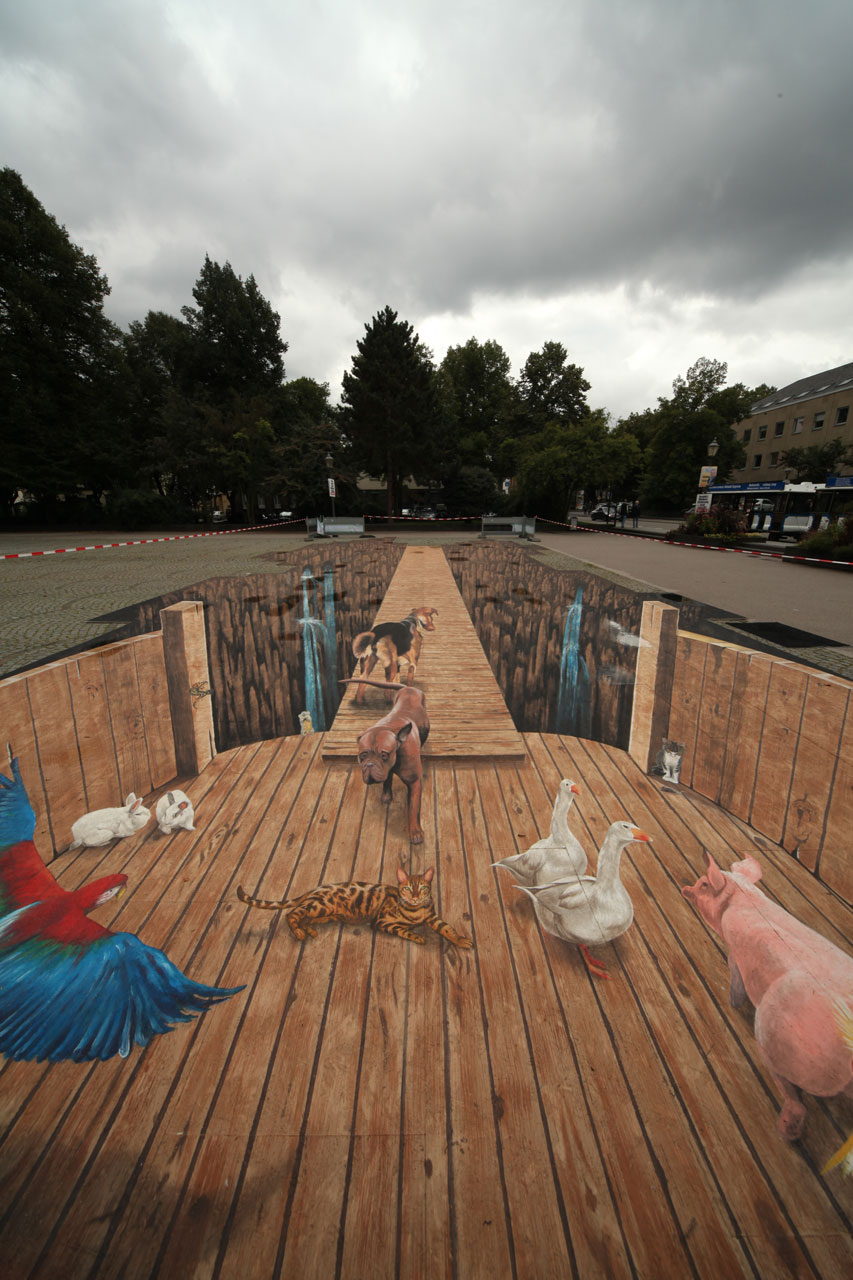 Edgar Mueller
This German artist was born in 1968, and taught himself painting as a child (most often painting his rural hometown of Straelen). He started doing street art full-time at the age of 25.
The Ark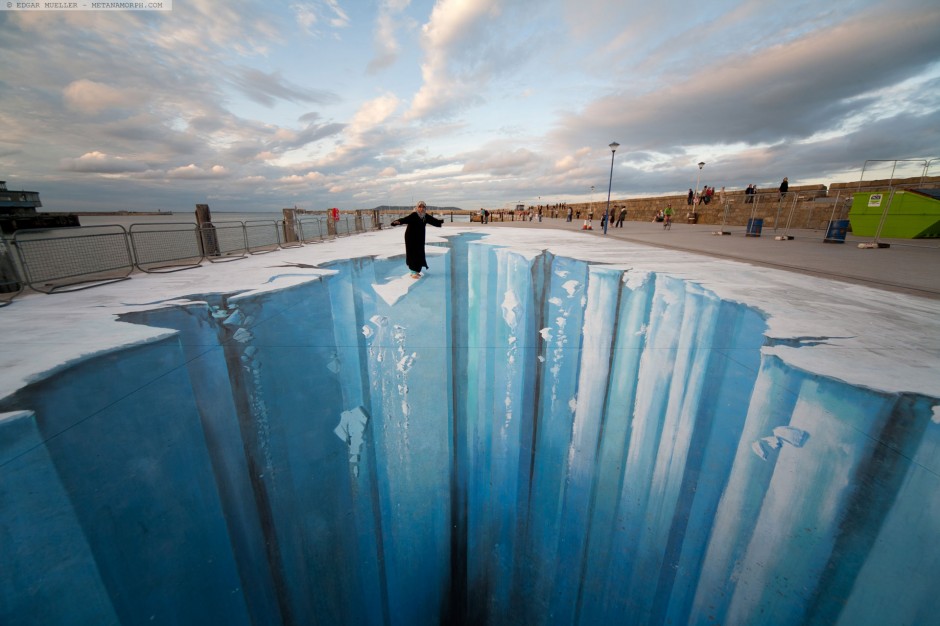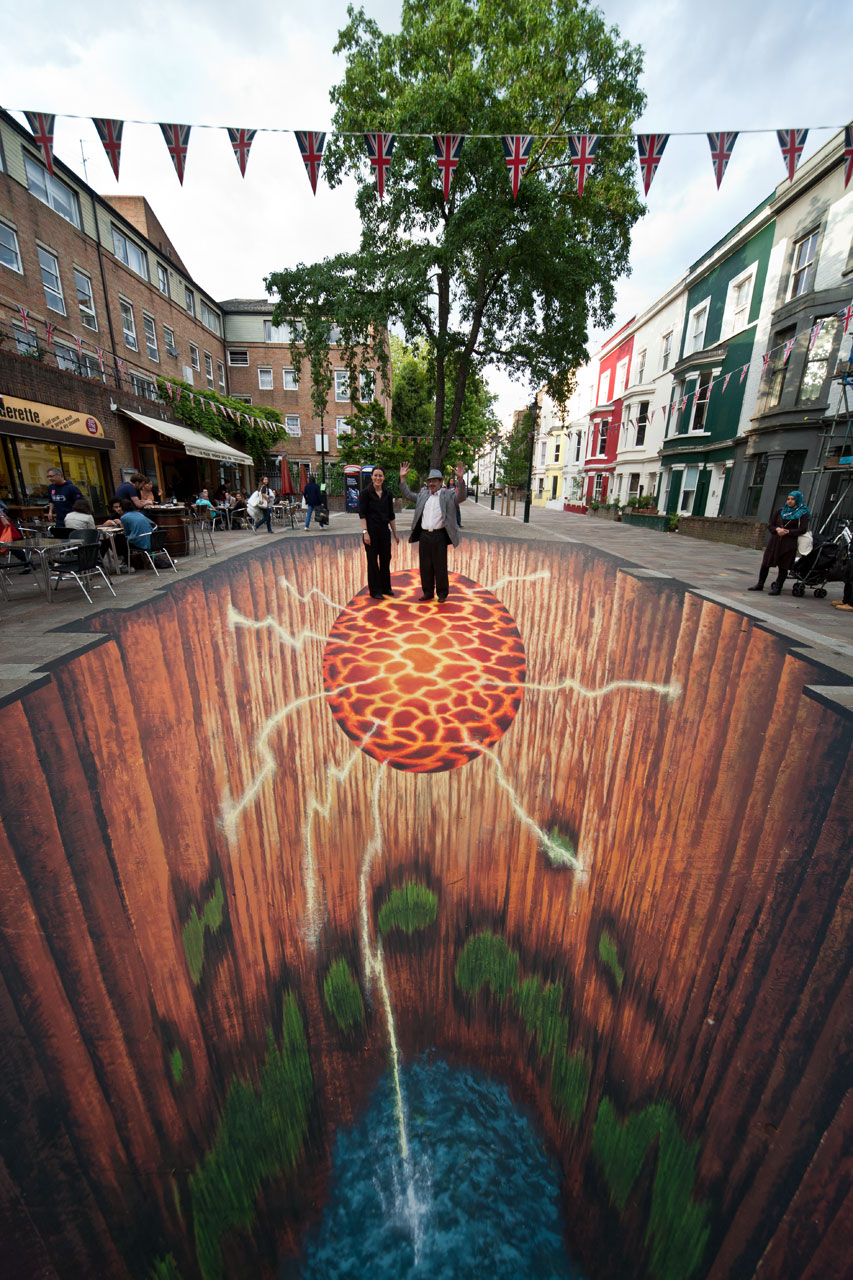 Energy
For more information please visit the following link:
https://matadornetwork.com/life/89-worlds-mind-bending-3d-chalk-drawings/?epik=dj0yJnU9S1pfMU1scHNqb0tNR1NXRm93YzBwdEdndkViNUtRbDEmcD0wJm49LU5CTVJ6dG9BUldwbVlaSlk5d2w0QSZ0PUFBQUFBR1BFbWFR