An immersive journey into Japanese art, PBS News, TED Talks, Click BBC, NASA & More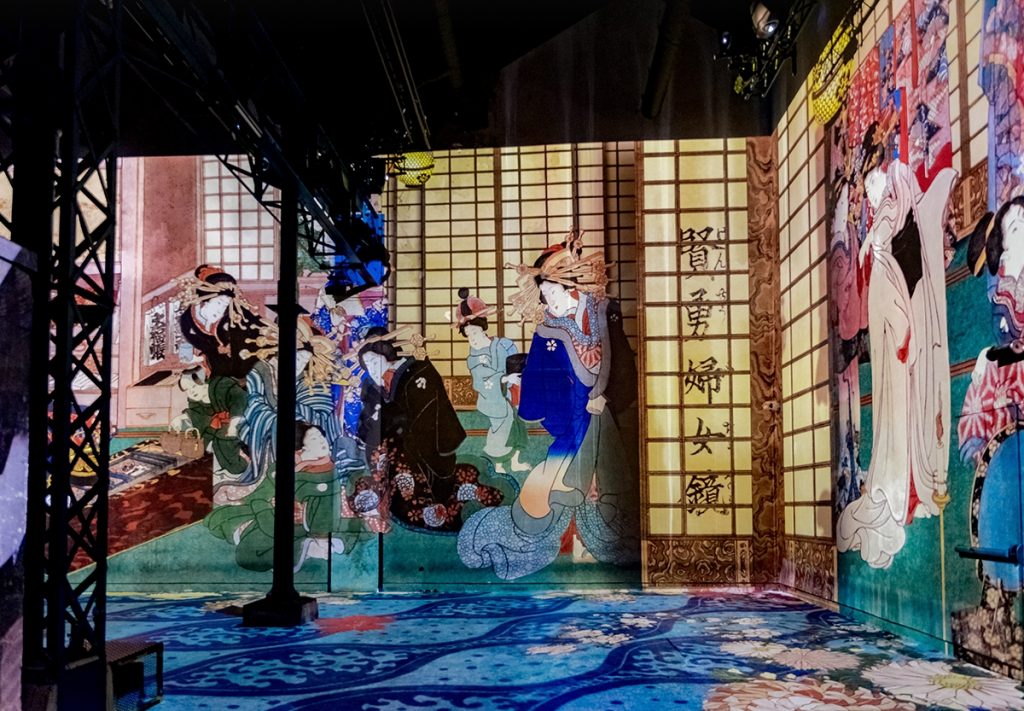 https://www.atelier-lumieres.com/en/dreamed-japan
An immersive journey into Japanese art!
Between two screenings of 'Van Gogh: Starry Night', discover a short programme focusing on Japanese art.
'Dreamed Japan, Images of the Floating World' offers visitors a journey into the Japan of the collective imagination—the Japan of the geishas, samurai warriors, and spirits. This production was inspired by the Japanese prints that began to circulate in Europe in the second half of the nineteenth century, when trade opened up between the West and Japan.
The discovery of Japanese art had a profound effect on Western art: the painting of the Impressionists and the avant-garde artists, and also the decorative arts, music, and dance. Among them, van Gogh gave free reign to his interest in japonisme. In Paris, he studied and bought Japanese prints from the art dealer Siegfried Bing. The culture of the Land of the Rising Sun influenced the use of line and colour and composition in his works. In Provence, he told his brother Théo that 'everything has become Japanese in the southern light'.
This production by the Danny Rose Studio, which highlights van Gogh's fascination with Japan, is a contemplative and audio journey into the environment of the masters of Japanese prints.
The ephemeral beauty of the cherry blossoms is replaced by a magical and mysterious forest inhabited by the 'yokai', the spirits of Japanese folklore, and then by the sea: Hokusai's iconic great wave submerges the Atelier des Lumières accompanied by music by Claude Debussy
The faces of the charming geishas, dressed in their kimonos decorated with elegant and colourful motifs, emerge from behind the rice paper screens as in nature, where everything is about contrasts; after all this ethereal beauty, visitors are captivated by a samurai warrior dance and eventually brought back down and carried away by the wind, among the lanterns floating in the night sky.
The Danny Rose Studio provides a glimpse of the great diversity, richness, and modernity of these works (the Japanese artistic movement known as ukiyo-e, which began in the seventeenth century and did not end until the nineteenth century) and their authors (some of whom are well known by the general public, such as Hokusai, and others less so, such as Kuniyoshi, Utamaro, Kunisada, etc.). The Danny Rose Studio also carried out considerable production and creative work in order to bring to life the imaginary Japan evoked by these works for visitors.
Particular attention was paid to the choice of music, from Ryuichi Sakamoto to Claude Debussy's La Mer ('The sea'), inspired by Hokusai's Great Wave, and the incredibly fast rhythms of Japanese drumming.
Creative Studio Danny Rose
Danny Rose is a visual creation studio that creates and produces immersive audiovisual works, in various contexts such as architectural projection, interactive installations, museography, the theatre, music, the opera, and the animation of public spaces. The studio is a collective of multidisciplinary artists.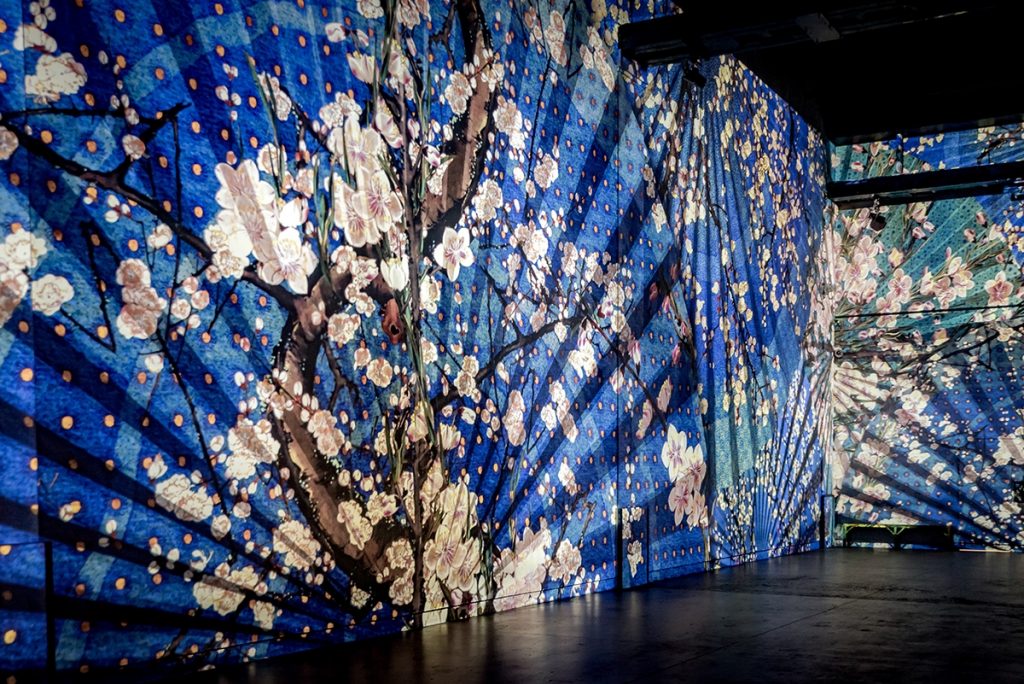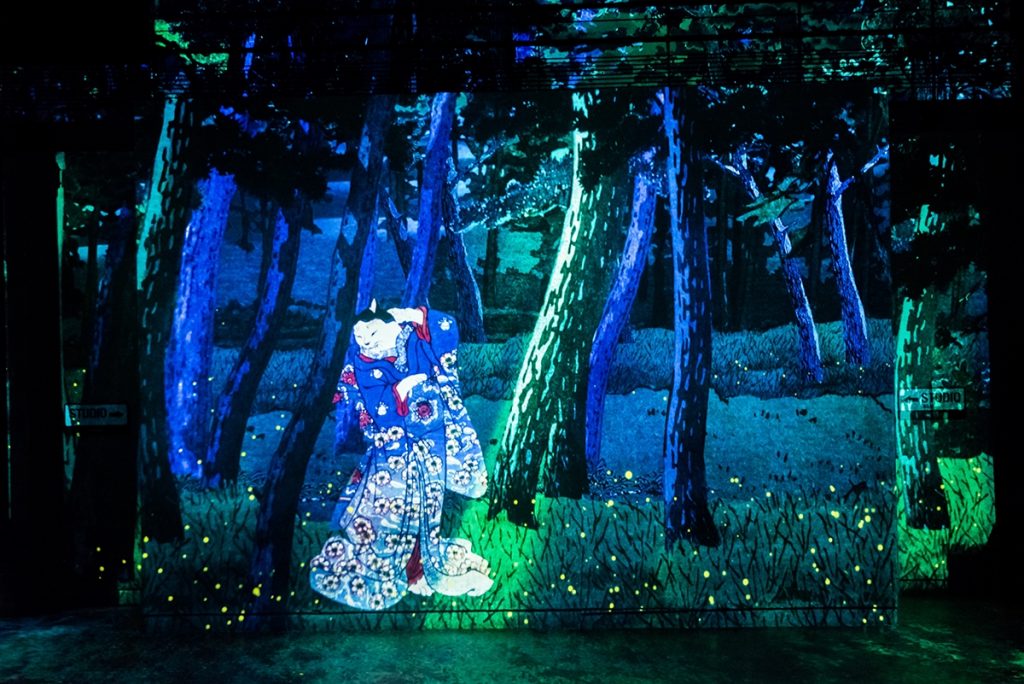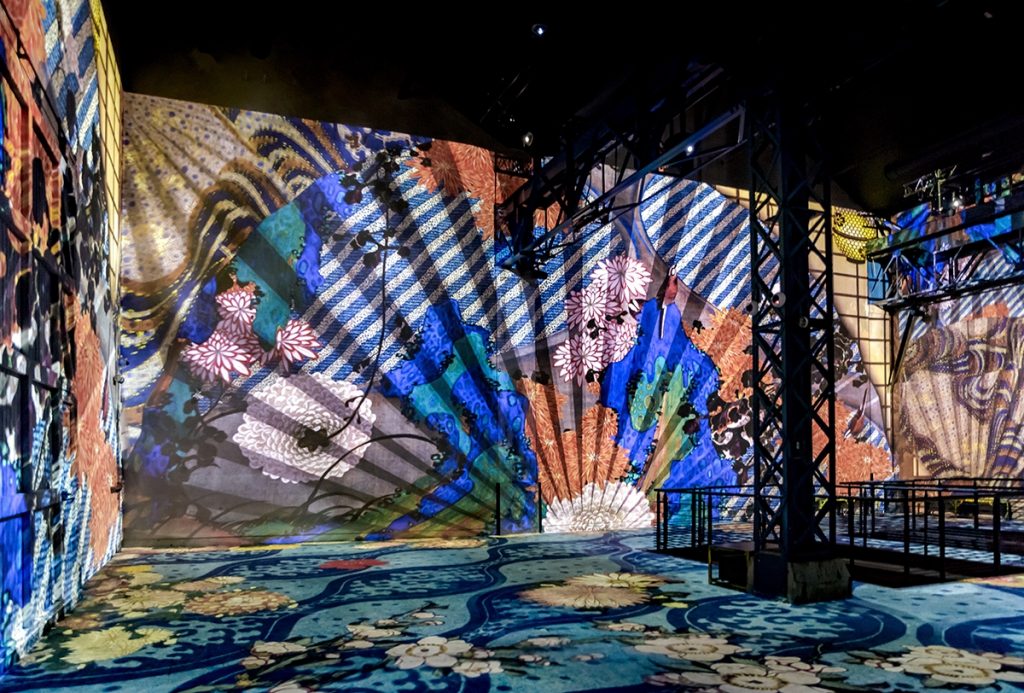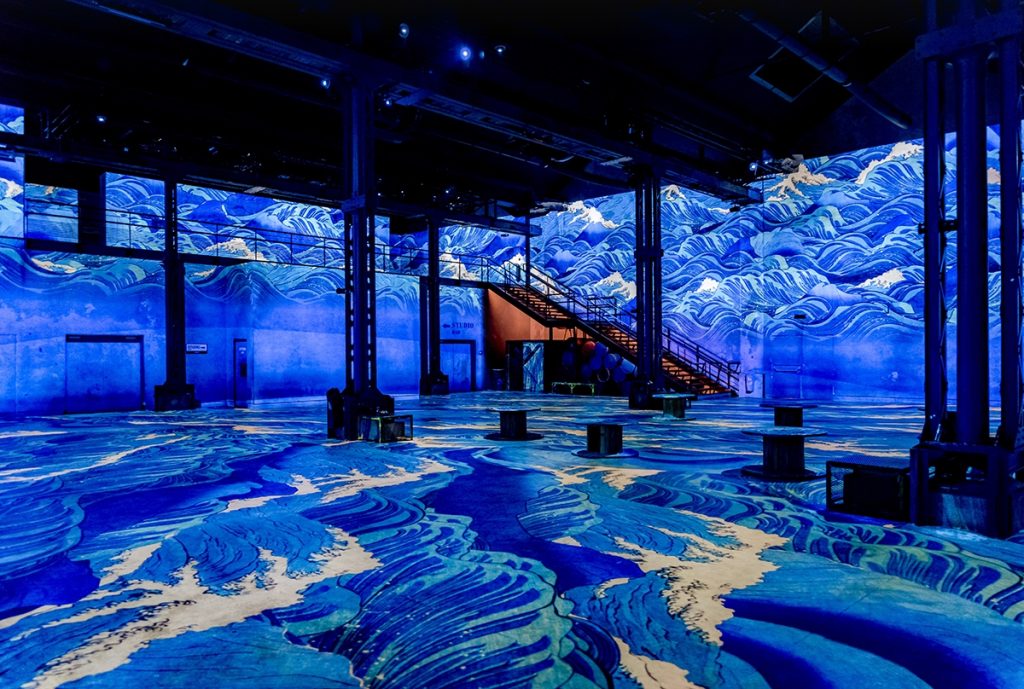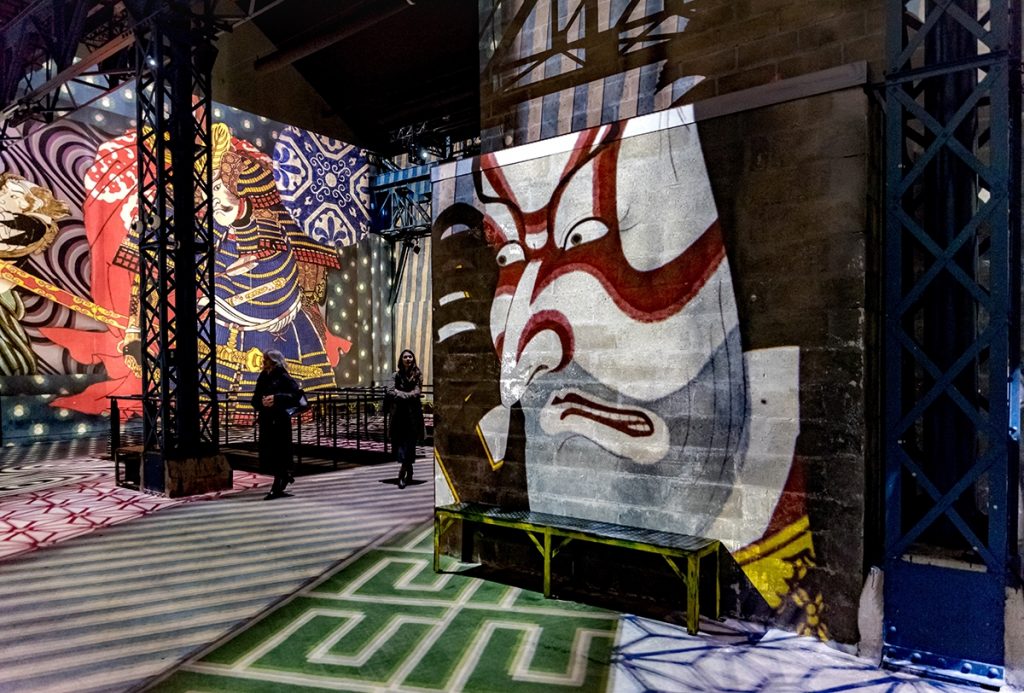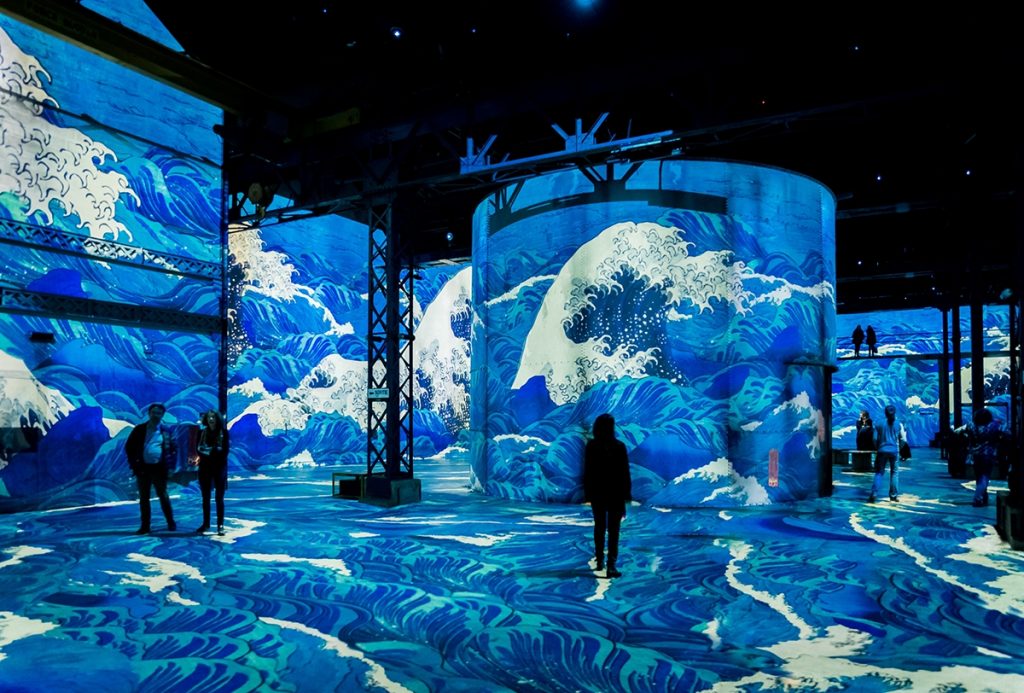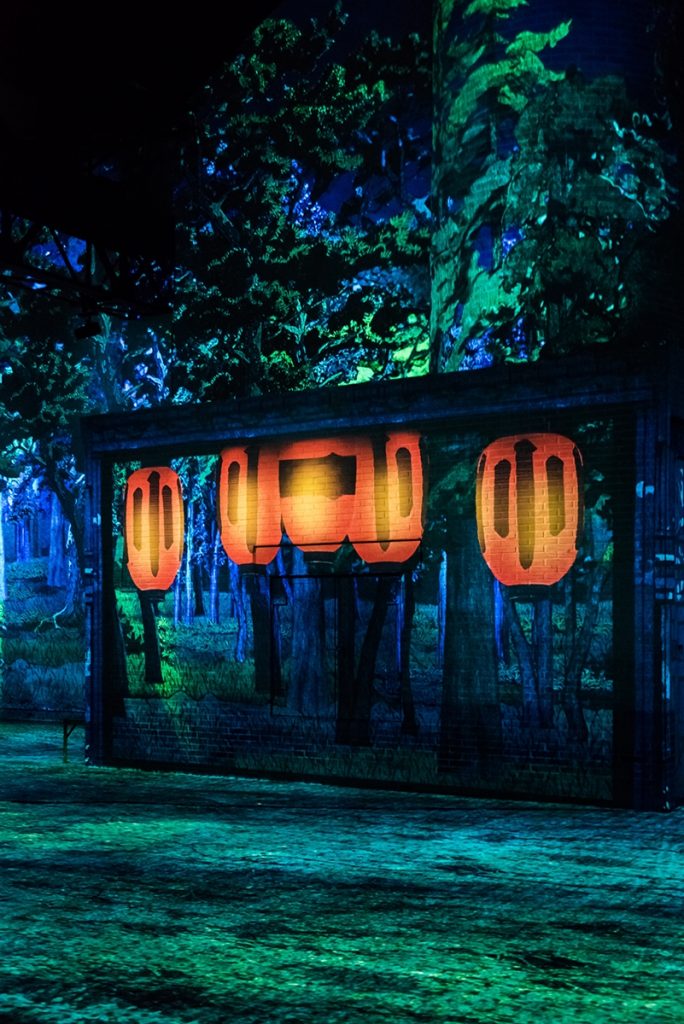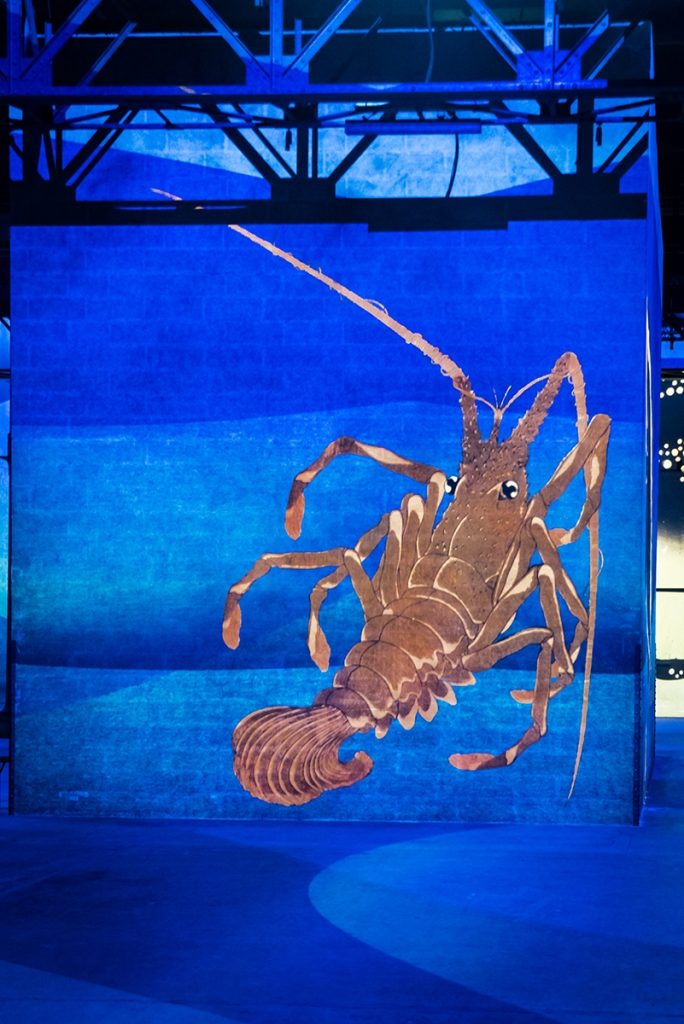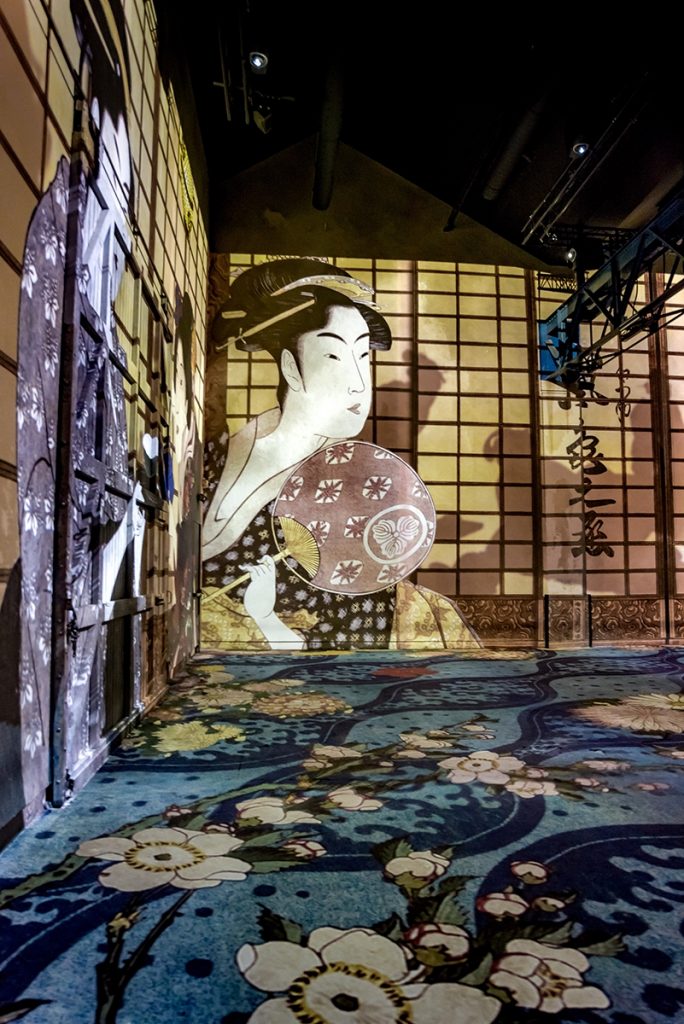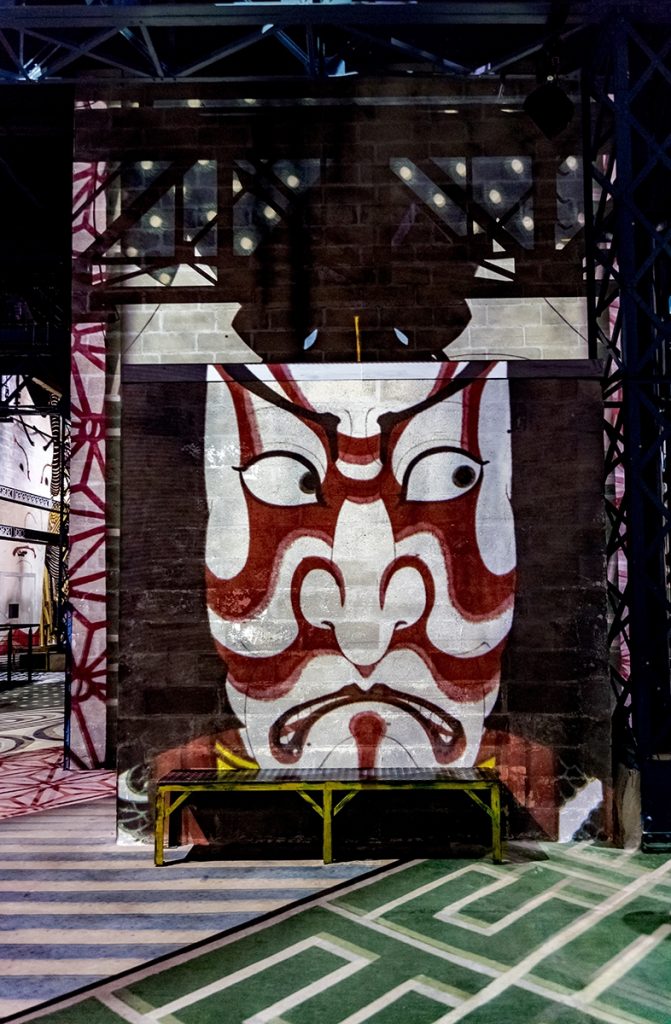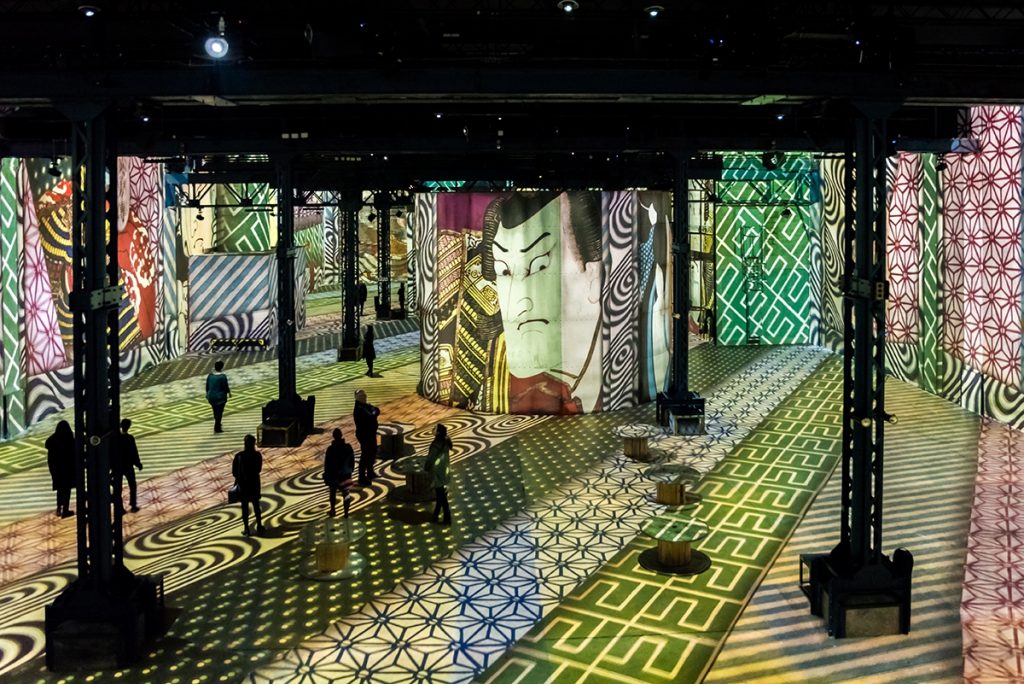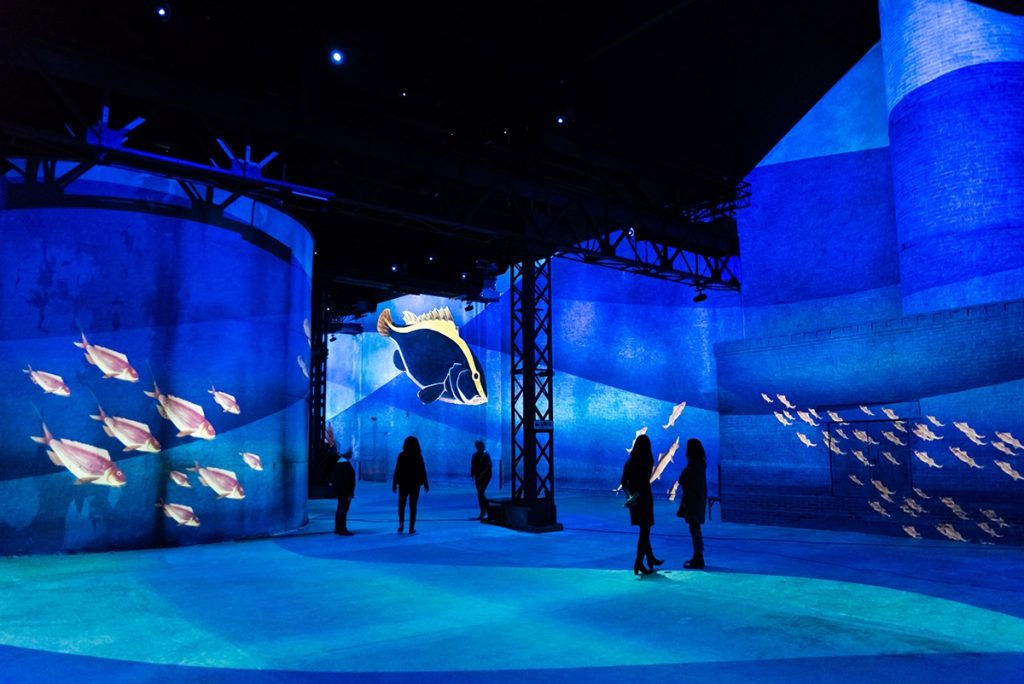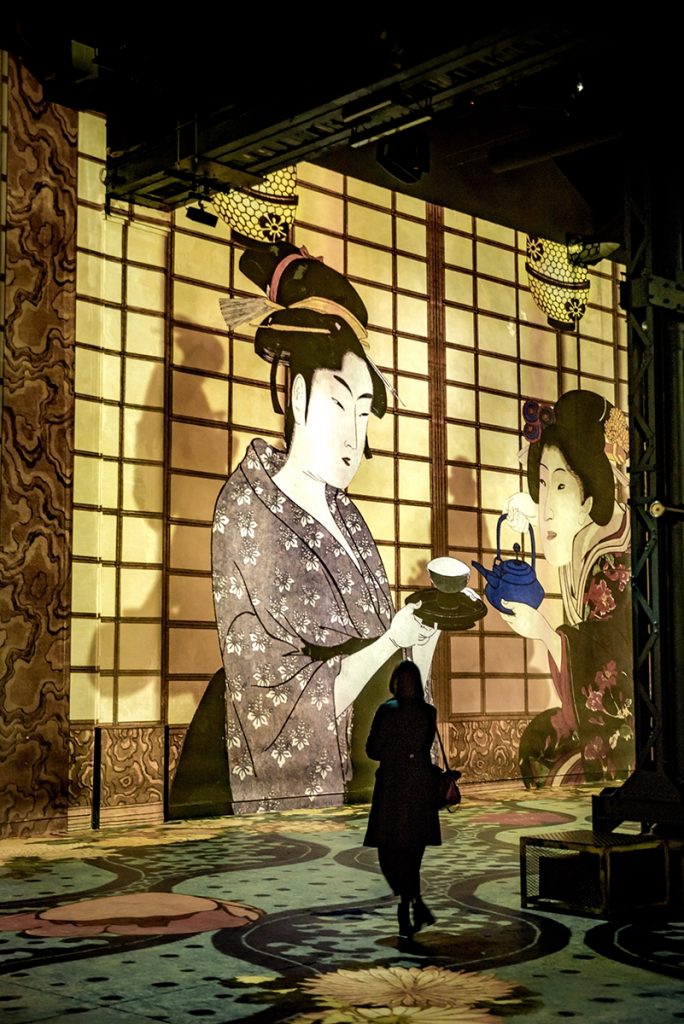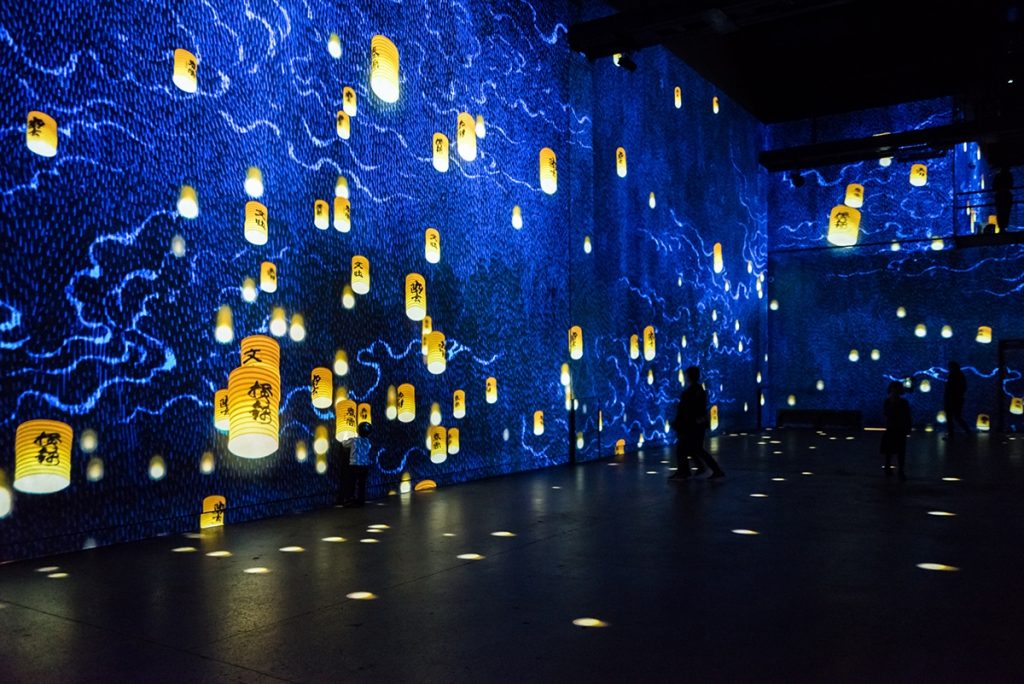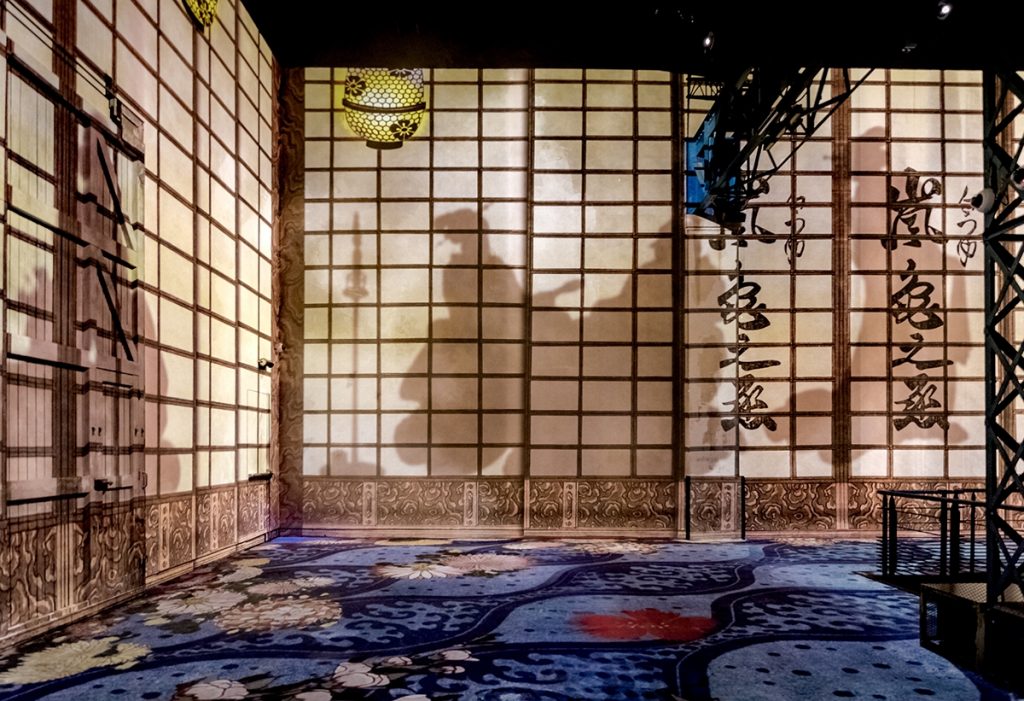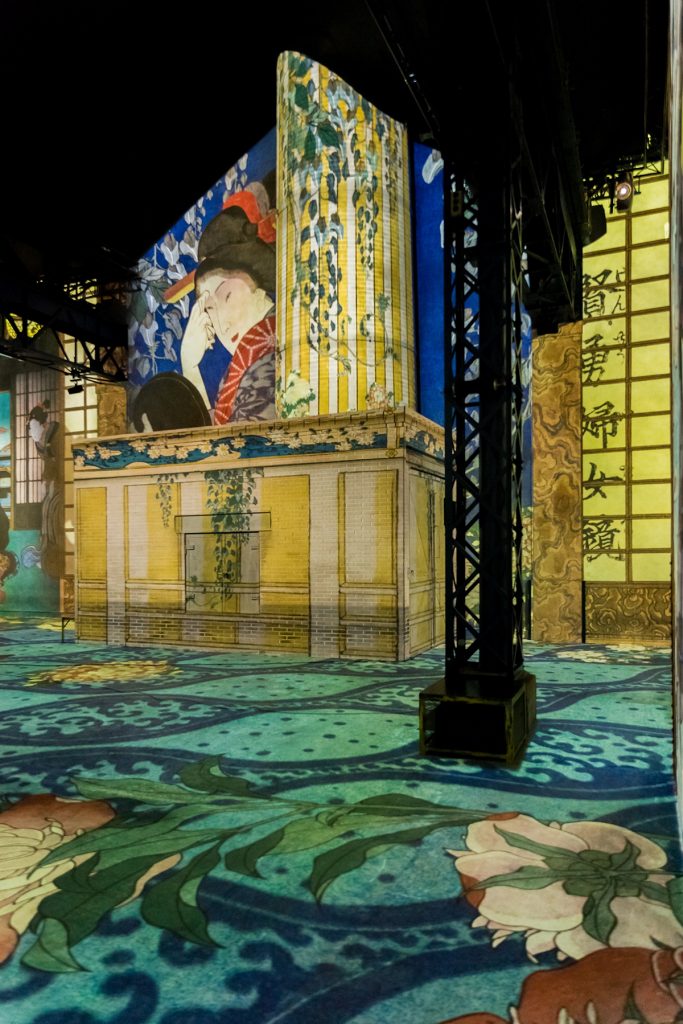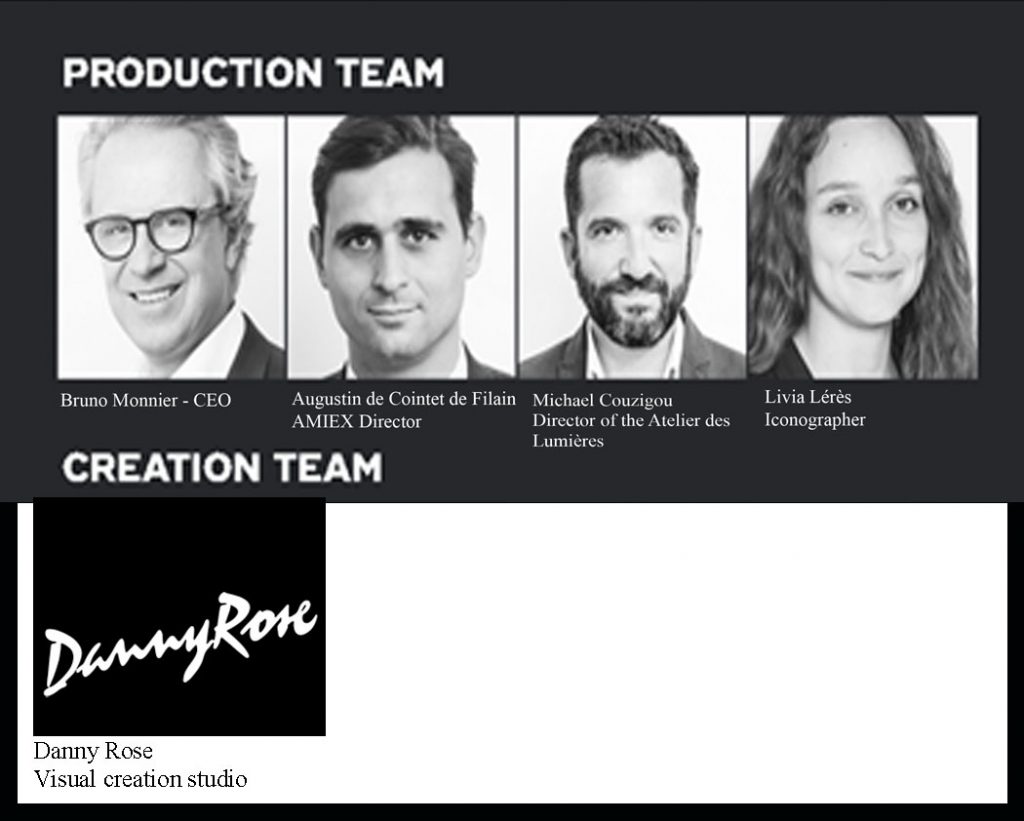 Vincent van Gogh – The story
Source 1 Media Published on Jul 14, 2014
A unique tv documentary of the life and the works of Vincent van Gogh. For 60 minutes we are travelling with Vincent in a geographical reconstruction of his life. The documentary shows beautiful pictures of which Van Gogh has drawn his inspiration for his works. A lot of the buildings still exist. Trough modern digital techniques the current image changes into the painting that was made by Van Gogh for over 100 years ago. The documentary begins in the basement of a museum in Mons, where they keep the first professional work of Vincent and ends in Auvers sur Oisewhere Van Gogh has been buried… Buy the dvd here: https://bit.ly/2t5H2zY
Category Film & Animation
PBS NewsHour live show May 7, 2019
PBS NewsHour Streamed live 2 hours ago
Tuesday on the NewsHour, Vermont Sen. Bernie Sanders talks about his policies and 2020 campaign. Plus: The release of journalists imprisoned in Myanmar for reporting on persecution of the Rohingya, why prosecutors say the Mueller report indicates President Trump obstructed justice, unconventional ideas for funding college and rising trade tensions between the U.S. and China. Stream your PBS favorites with the PBS app: https://to.pbs.org/2Jb8twG Find more from PBS NewsHour at https://www.pbs.org/newshour Subscribe to our YouTube channel: https://bit.ly/2HfsCD6
PBS NewsHour full episode May 6, 2019
PBS NewsHour Published on May 6, 2019
Monday on the NewsHour, a UN report says human activity is pushing nearly one million animal and plant species to the brink of extinction. Plus: Tensions rise with U.S. foreign policy flashpoints Iran and North Korea, the ever-growing Democratic presidential field on the campaign trail, Politics Monday, immigration issues in South Africa, a book by philanthropist Melinda Gates and Basquiat's art. Stream your PBS favorites with the PBS app: https://to.pbs.org/2Jb8twG Find more from PBS NewsHour at https://www.pbs.org/newshour Subscribe to our YouTube channel: https://bit.ly/2HfsCD6 Follow us: Facebook: https://www.pbs.org/newshour Twitter: https://www.twitter.com/newshour Instagram: https://www.instagram.com/newshour Snapchat: @pbsnews Subscribe: PBS NewsHour podcasts: https://www.pbs.org/newshour/podcasts Newsletters: https://www.pbs.org/newshour/subscribe
Designer Ivan Poupyrev wants to integrate technology into everyday objects to make them more useful and fun — like a jacket you can use to answer phone calls or a houseplant you can play like a keyboard. In a talk and tech demo, he lays out his vision for a physical world that's more deeply connected to the internet and shows how, with a little collaboration, we can get there. Unveiled in this talk: Poupyrev announces that his newest device, Jacquard, is now publicly available for all designers to use.
This talk was presented at an official TED conference, and was featured by our editors on the home page.
About the speaker
Ivan Poupyrev · Scientist, inventor, designer
Ivan Poupyrev works at the forefront of interaction design, using technology as a raw ingredient to change the way we interact with the physical world.
Watch Sky News live Started streaming on Jan 15, 2019
Watch Sky News live. Today's top stories: Shadow Brexit secretary Sir Keir Starmer ramps up the pressure for a second referendum, 21 killed and 71 hurt after Mexico pipeline explosion and Donald Trump and Kim Jong Un set to meet in February. SUBSCRIBE to our YouTube channel for more videos: https://www.youtube.com/skynews Follow us on Twitter: https://twitter.com/skynews and https://twitter.com/skynewsbreak Like us on Facebook: https://www.facebook.com/skynews Follow us on Instagram: https://www.instagram.com/skynews For more content go to https://news.sky.com and download our apps: Apple https://itunes.apple.com/gb/app/sky-n... Android https://play.google.com/store/apps/de... Category News & Politics


Greenland: The Land Of Ice Embracing Climate Change | Foreign Correspondent
ABC News (Australia) Published on Jan 29, 2018
Big nations might be struggling to avoid a two-degree temperature rise but the Arctic island of Greenland is welcoming it. A beautiful look inside how the island nation has changing attitudes about climate change. Read more here: https://ab.co/2BB2Fqx SUBSCRIBE: https://bit.ly/ABCNEWSAUS About Foreign Correspondent: Foreign Correspondent is the prime-time international public affairs program on Australia's national broadcaster, ABC-TV. We produce half-hour duration in-depth reports for broadcast across the ABC's television channels and digital platforms. Since 1992, our teams have journeyed to more than 170 countries to report on war, natural calamity and social and political upheaval – through the eyes of the people at the heart of it all. Contributions may be removed if they violate ABC's Online Terms of Use https://www.abc.net.au/conditions.htm (Section 3). This is an official Australian Broadcasting Corporation YouTube channel
Category News & Politics
Solar energy in Morocco | DW Documentary (Renewable energy documentary)
DW Documentary Published on Jan 15, 2019
Solar energy in Morocco is transforming the renewable energy scene. One of the world's biggest solar power plants is situated in Morocco.
Space Junk Around Earth
DCODE by Discovery Published on Aug 3, 2018
Space debris poses a threat to us on Earth, even causing damage to the International Space Station. DCODE how we can save the Earth and space, in this fascinating 2016 series – Space's Deepest Secrets.


What Happens When an Astronaut Drops Something in Space? | Short Film Showcase
National Geographic Published on Apr 6, 2017
Discarded rocket parts, empty fuel tanks, broken satellites—our planet is surrounded by a floating junkyard of human-made space debris. Zipping around the Earth at more than 17,000 miles an hour, these orbital objects pose a serious threat to the future of safe space travel. In this fascinating short film by Cath Le Couteur and Nick Ryan, explore the hidden and dangerous world of space junk. ? Subscribe: https://bit.ly/NatGeoSubscribe ? Get More Short Film Showcase: https://bit.ly/ShortFilmShowcase About Short Film Showcase: The Short Film Showcase spotlights exceptional short videos created by filmmakers from around the web and selected by National Geographic editors. We look for work that affirms National Geographic's belief in the power of science, exploration, and storytelling to change the world. The filmmakers created the content presented, and the opinions expressed are their own, not those of National Geographic Partners. Know of a great short film that should be part of our Showcase? Email sfs@natgeo.com to submit a video for consideration. See more from National Geographic's Short Film Showcase at https://documentary.com Get More National Geographic: Official Site: https://bit.ly/NatGeoOfficialSite Facebook: https://bit.ly/FBNatGeo Twitter: https://bit.ly/NatGeoTwitter Instagram: https://bit.ly/NatGeoInsta Adrift is part of Project Adrift, a multi-experience artwork. Visit https://projectadrift.co.uk to watch the documentary, listen to the sound of orbiting space debris, and adopt a piece of space junk on Twitter. Follow the filmmakers on Twitter at @ProjectAdrift https://twitter.com/projectadrift Read more about orbital objects: https://www.nationalgeographic.com/sci... What Happens When an Astronaut Drops Something in Space? | Short Film Showcase https://youtu.be/rbA9q7JdzZs National Geographic https://www.youtube.com/natgeo
NASA Live: Official Stream of NASA TV
Started streaming on Dec 28, 2018
Direct from America's space program to YouTube, watch NASA TV live streaming here to get the latest from our exploration of the universe and learn how we discover our home planet. NASA TV airs a variety of regularly scheduled, pre-recorded educational and public relations programming 24 hours a day on its various channels. The network also provides an array of live programming, such as coverage of missions, events (spacewalks, media interviews, educational broadcasts), press conferences and rocket launches. In the United States, NASA Television's Public and Media channels are MPEG-2 digital C-band signals carried by QPSK/DVB-S modulation on satellite AMC-3, transponder 15C, at 87 degrees west longitude. Downlink frequency is 4000 MHz, horizontal polarization, with a data rate of 38.86 Mhz, symbol rate of 28.1115 Ms/s, and ¾ FEC. A Digital Video Broadcast (DVB) compliant Integrated Receiver Decoder (IRD) is needed for reception. Category Science & Technology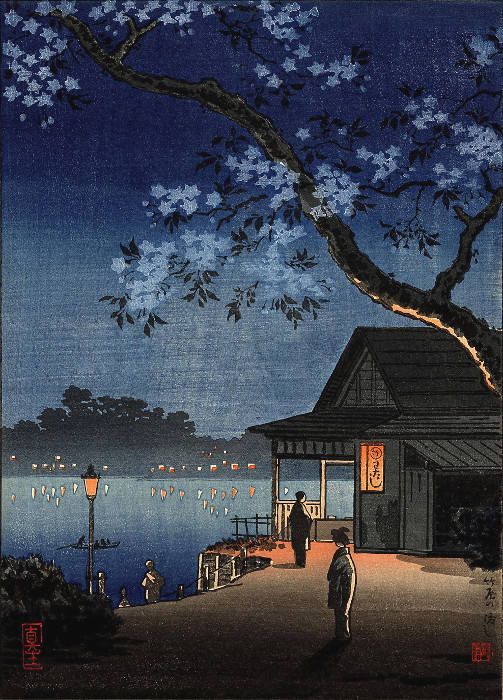 Japanese Art Print "Snow at Nezu Shrine from Pinterest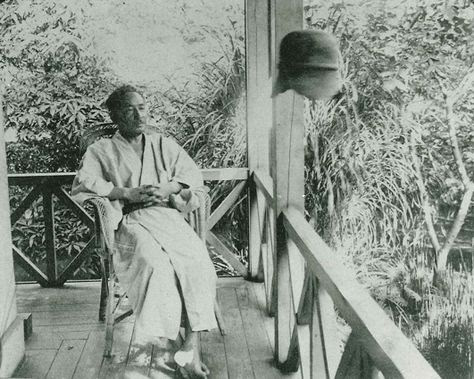 Japanese from Pinterest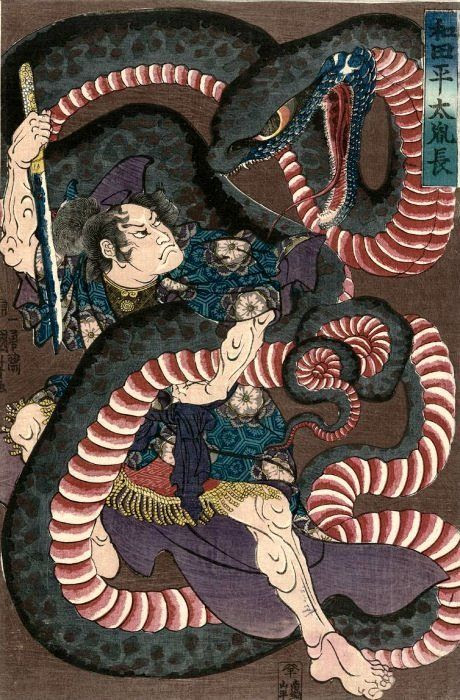 Kuniyoshi Project from Pinterest
Japanese Tattoos from Pinterest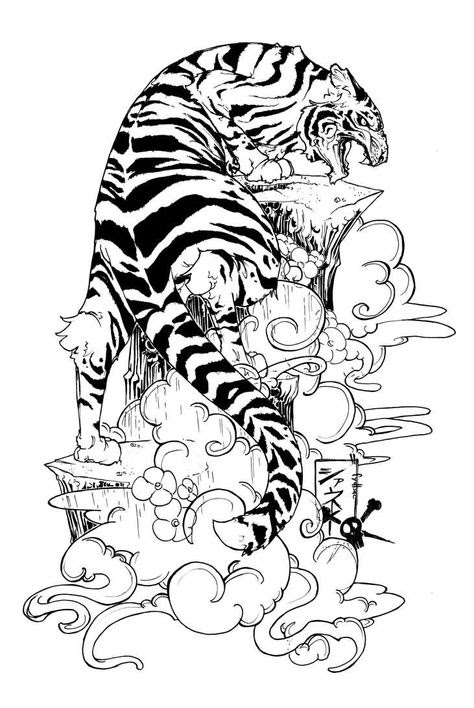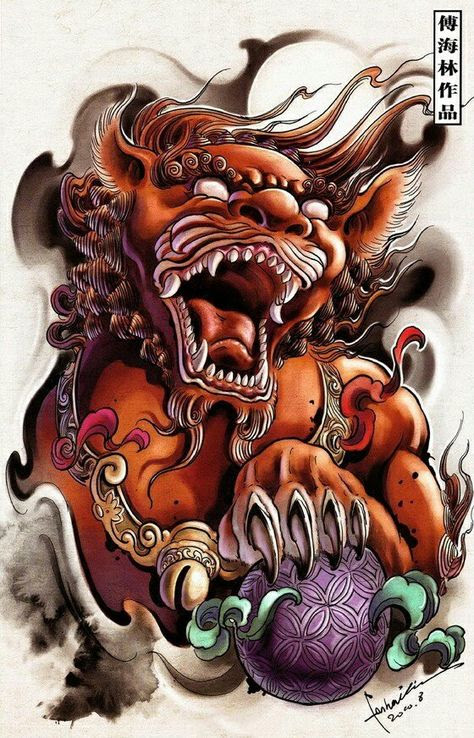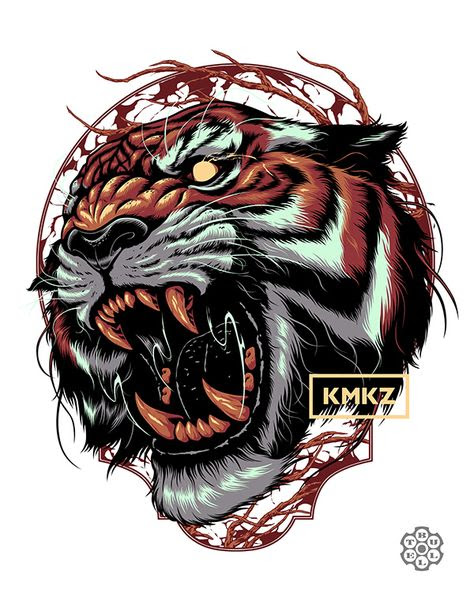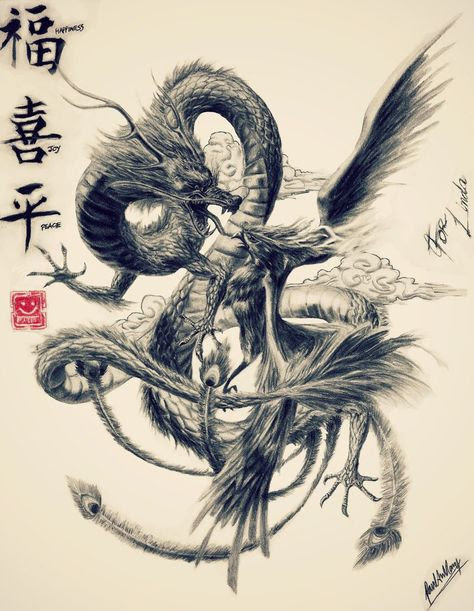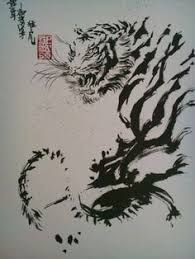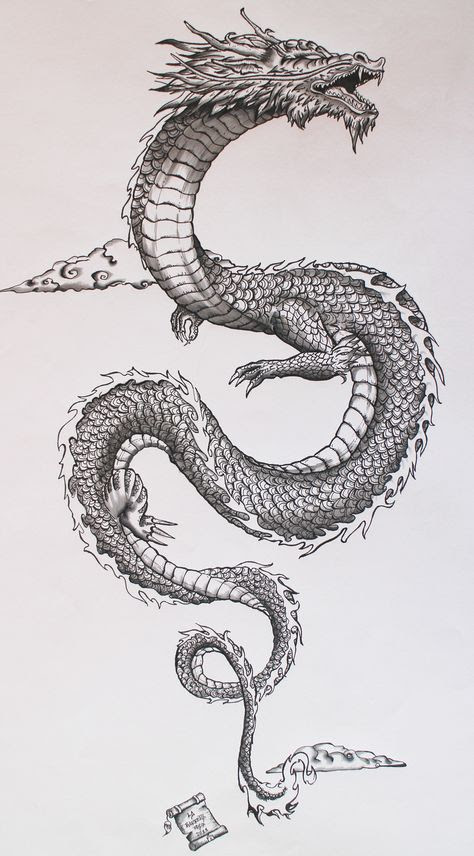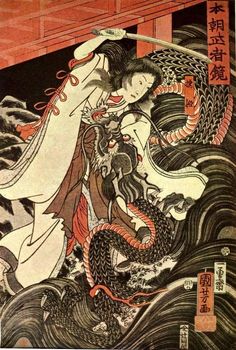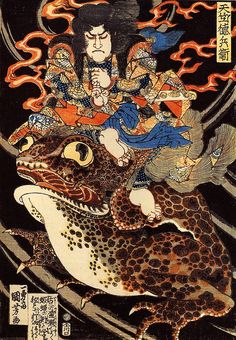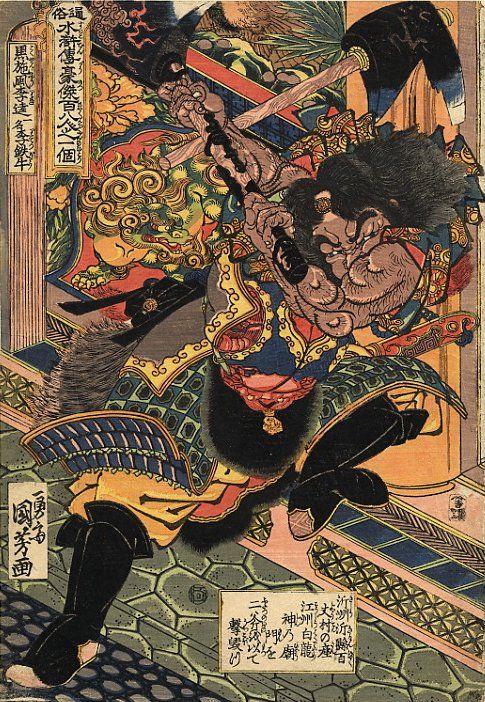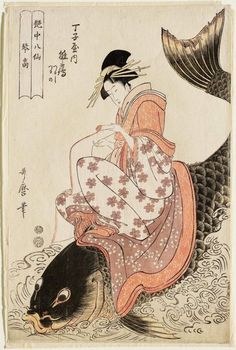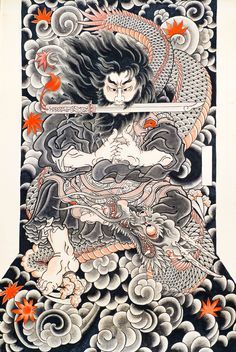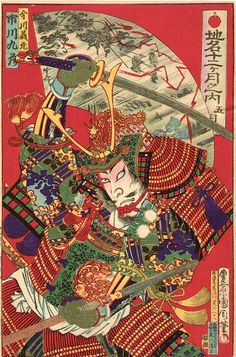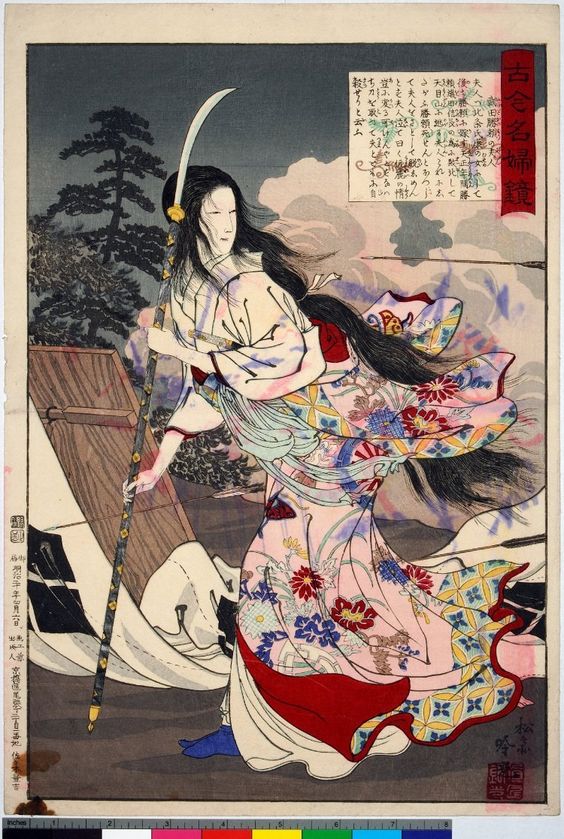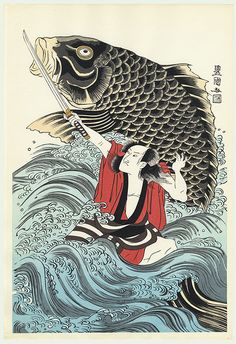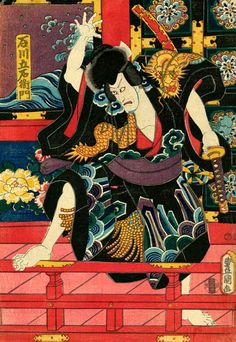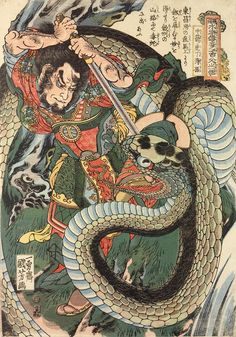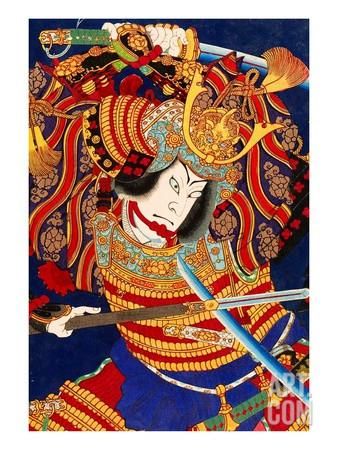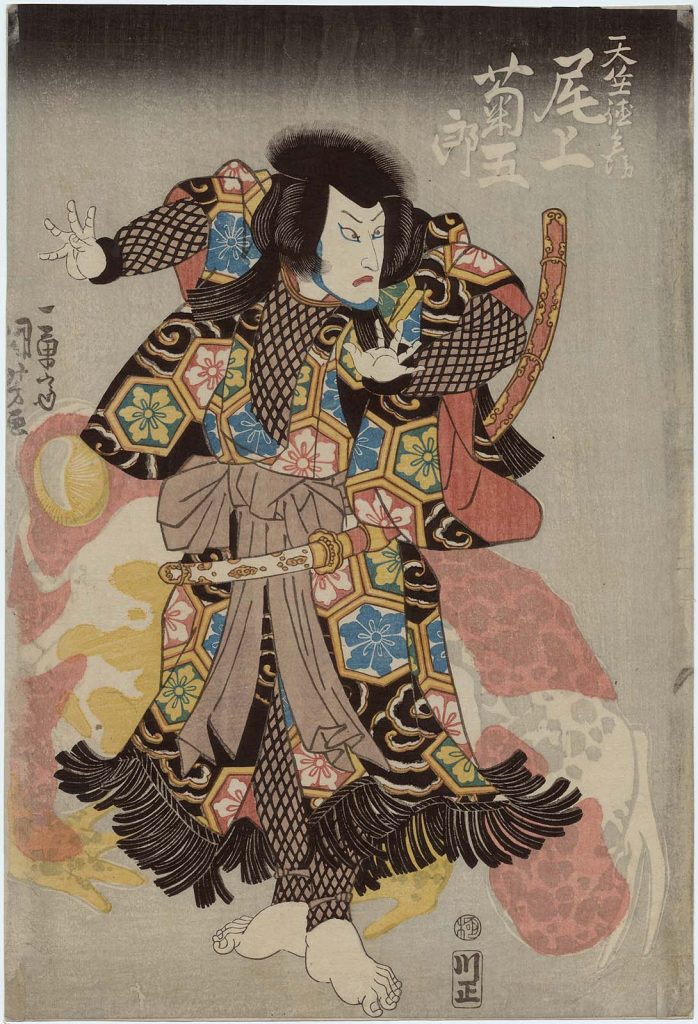 The Art of Japanese Funeral Floral Arrangements
October 3, 2018 Johnny Waldman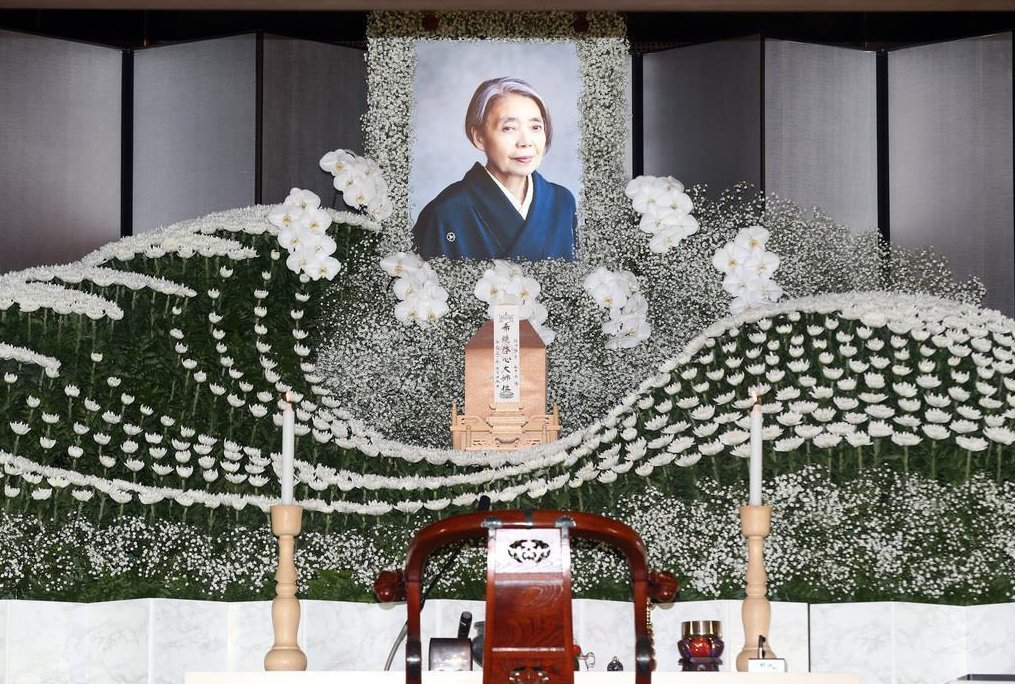 The farewell ceremony for actress Kirin Kiki took place on September 30, 2018 | Photo courtesy Sankei News
Last weekend, at the farewell ceremony for the late actress Kirin Kiki, a large display of white flowers, designed to look like a wave, greeted the constant flow of family members, fans and celebrities that had come to pay their respects, and to say farewell to the 75-year old who had passed away from cancer on September 15. The white wave of flowers was comprised of roughly 1200 chrysanthemums, orchids, and gypsophila (an ornamental flower known as baby's-breath in the West).
Relatively speaking, the wave of flowers at Kiki's farewell ceremony was actually quite modest, in accordance with her wishes for a simple gathering. Attempt to search the Internet for ???? (seikasaidan, which literally means fresh flower altar) and you'll see any number of extravagant designs.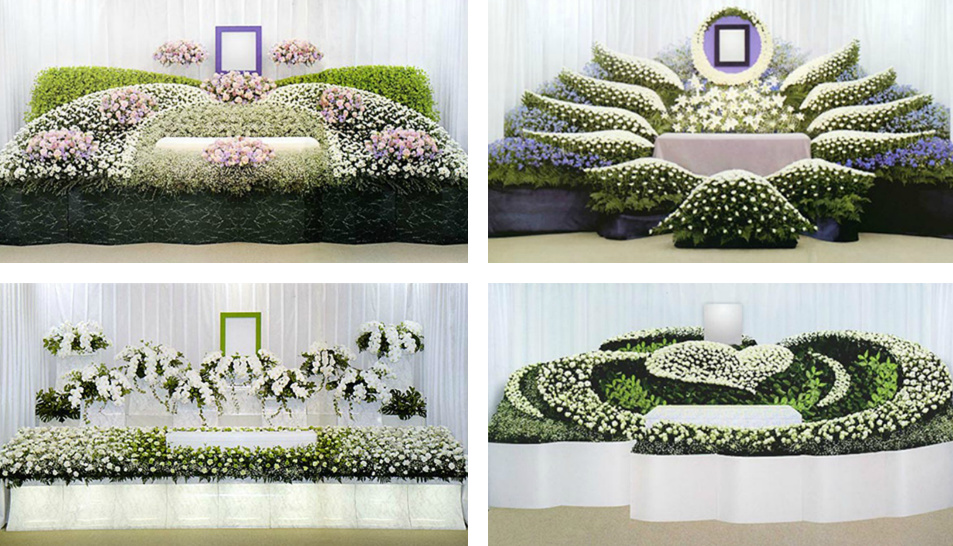 The company Ito Sogi has a online catalog of funeral floral altars you can choose from
The wave motif itself is actually a common one in Japan, alongside the mountain. Both are typically used for men because they symbolize strength, but the rules of the old guard are starting to come down. Even chrysanthemums, which used to be the only accepted flower, are now joined by other white flowers, sometimes even colorful ones. But the alter of plentiful flowers is relatively recent, having originated in Kyoto just 30 years ago. This would make sense though because the technology and logistics involved in procuring large batches of fresh flowers is also relatively recent.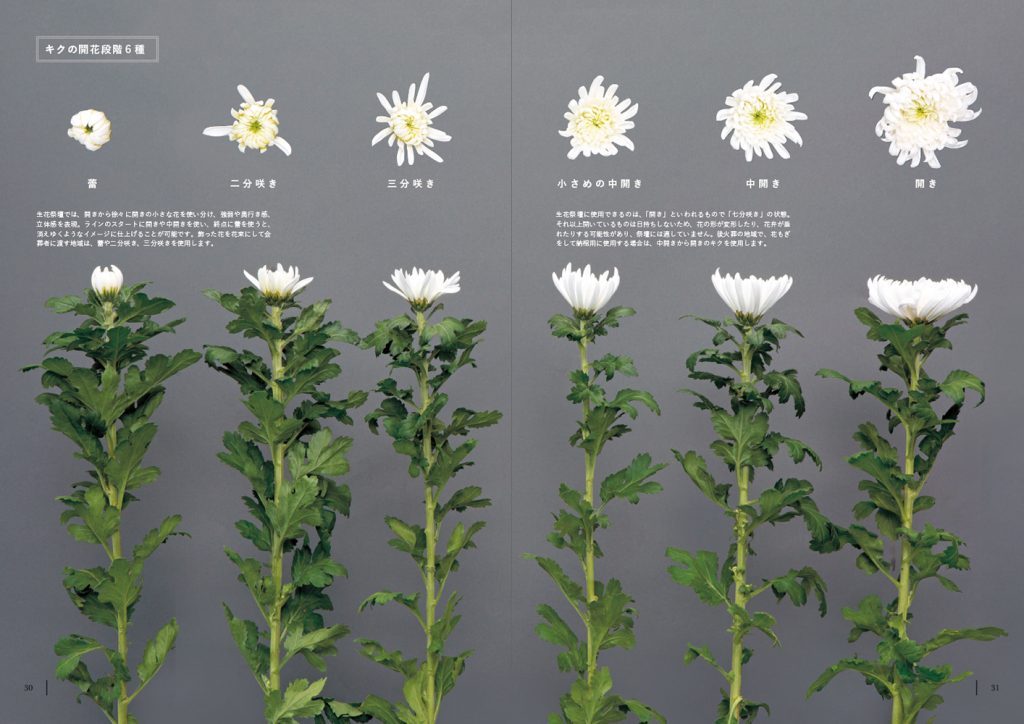 Diagram explaining the 6 stages of the chrysanthemum blossoms, from the book Nippon no Seikasaidan
A lot of money is spent on funeral flowers in Japan. In fact, in 2006 Beauty Kadan became the first publicly traded Japanese company specializing in funeral flowers when it listed itself on the Mother's section of the Tokyo Stock Exchange. Youkaen, a general flower company that entered the funeral flower business in 1972 now says that roughly 75% of their 50 billion yen in sales (roughly $44 mm USD) comes from their funeral flower segment.
Over the summer, Haruichi Mimura, the founder of funeral flower company Sunvillage, published a massive 480 page book detailing the intricacies of seikasaidan. It's an extensive look at the details involved in created fresh flower alters: everything from history and tools to the types of flowers and designs. It's available from Pie Books and also Amazon. (Syndicated from Spoon & Tamago)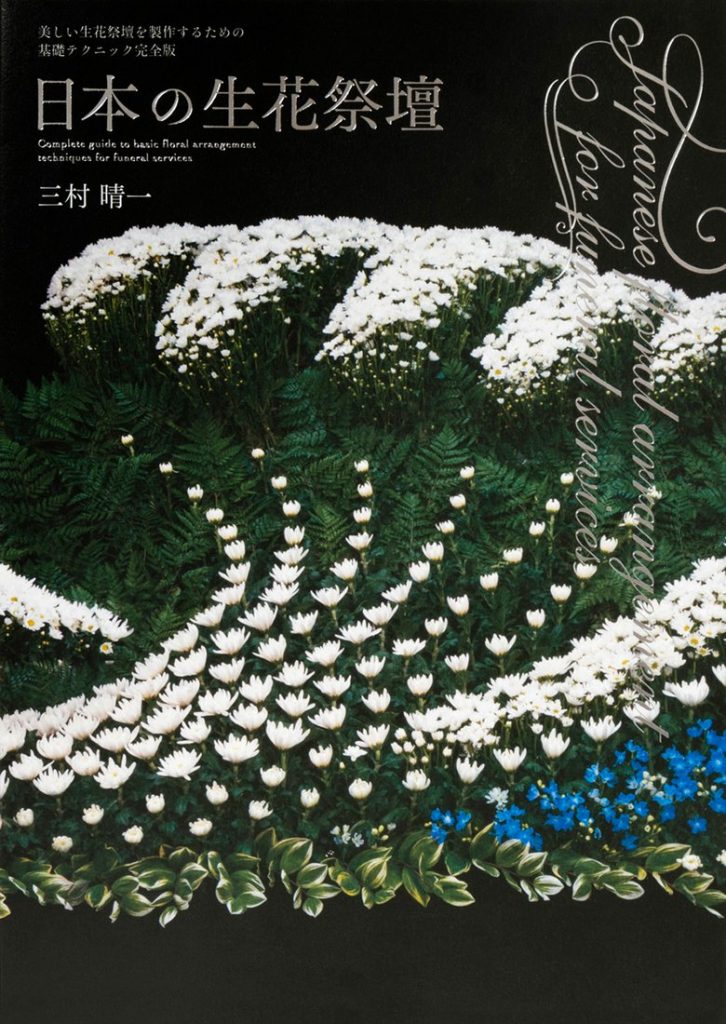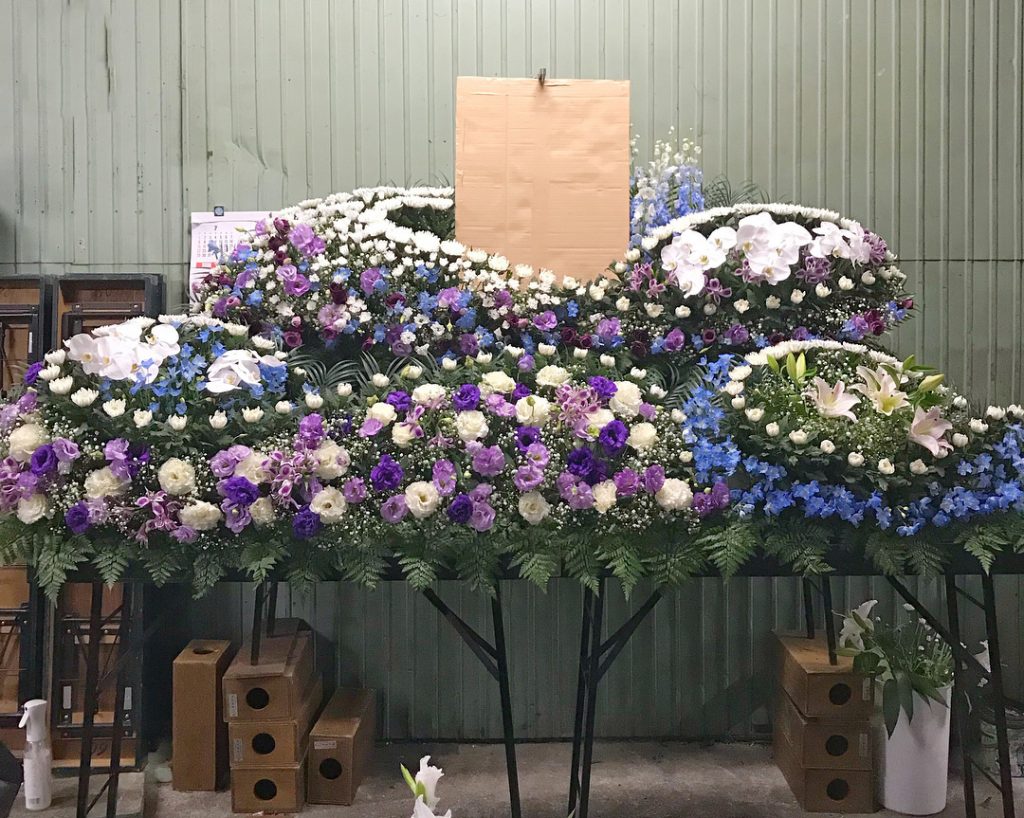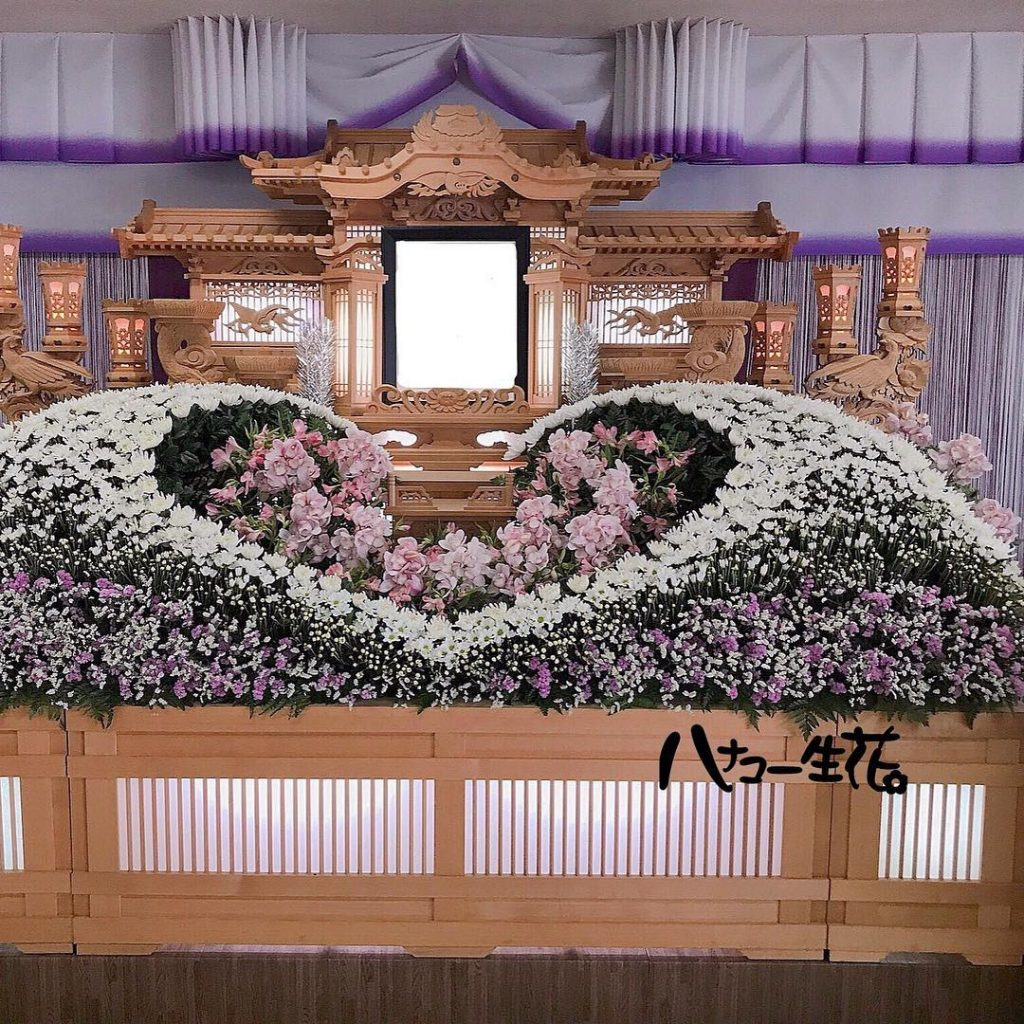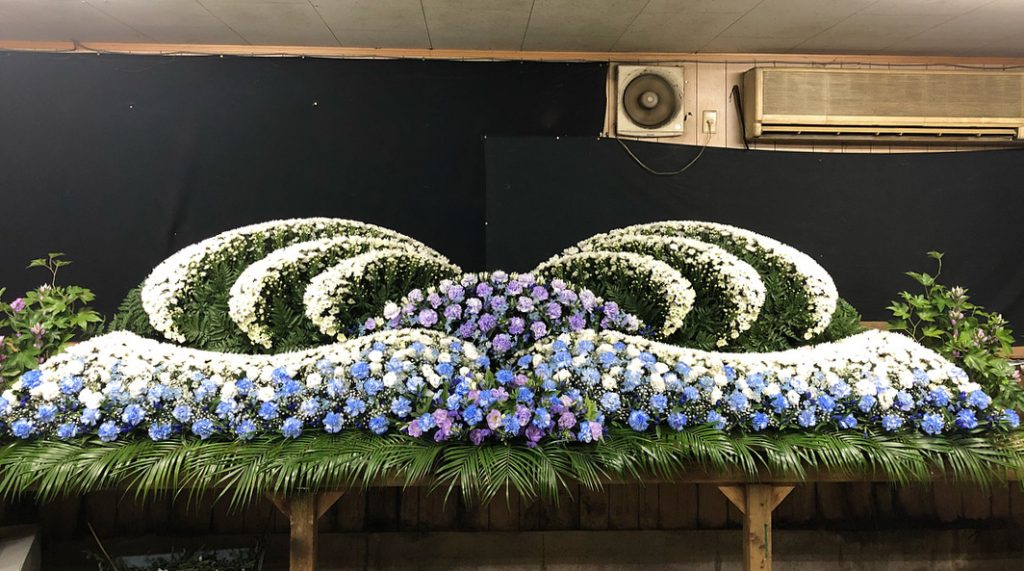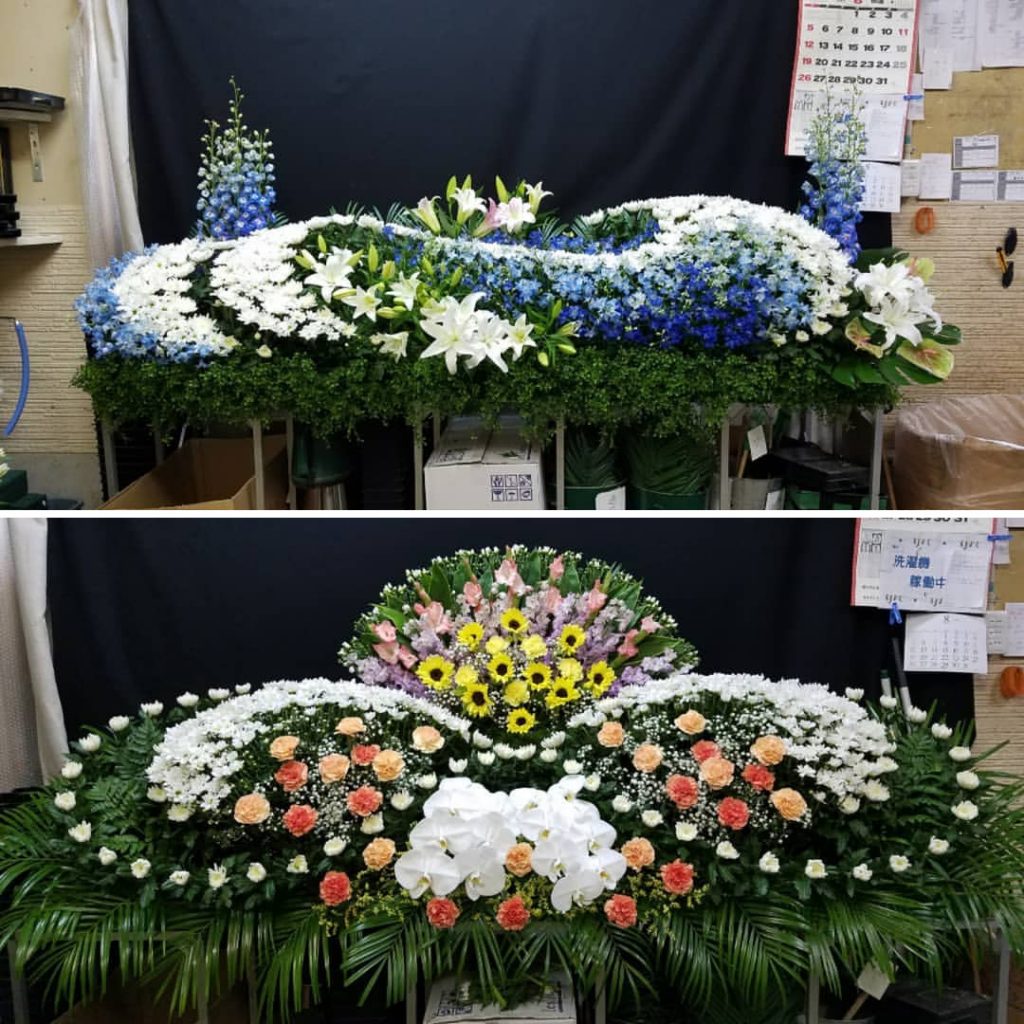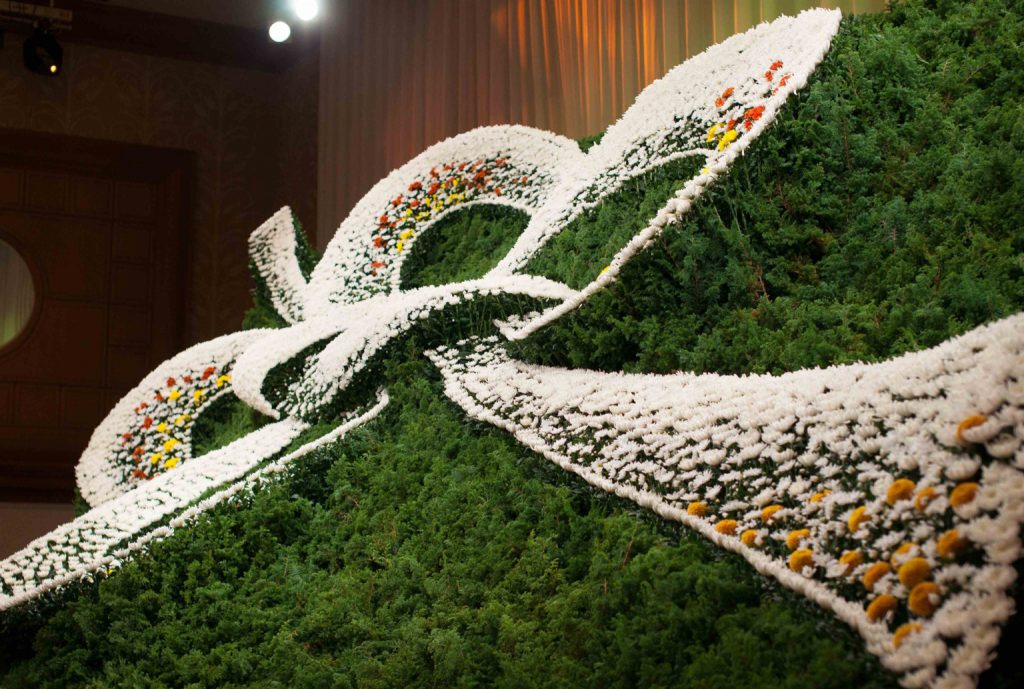 Glimpse Of Shanghai – Timelapse 4K
Published on Sep 21, 2016
Glimpse Of Shanghai China City Timelapse 4K To see more timelapse videos check out: https://www.shainblumphoto.com/timelapse/ in 2015 I had the opportunity to spend 4 days exploring Shanghai China. I feel like I only scratched the surface of this beautiful city, but here is my first impression through timelapse photography. I hope to make another trip out there to capture more of this incredible city. If you want to see more details and photography from this trip click here: https://www.shainblumphoto.com/project… Filmed by Michael Shainblum and Brian Hawkins Edited by Michael Shainblum For licensing in HD or 4K please contact: shainblumphoto@gmail.com Music: Ryan Taubert (The Music Bed)
Category Film & Animation