Van Gogh's-Starry Night, PBS News, TED Talks, Click BBC, NASA & More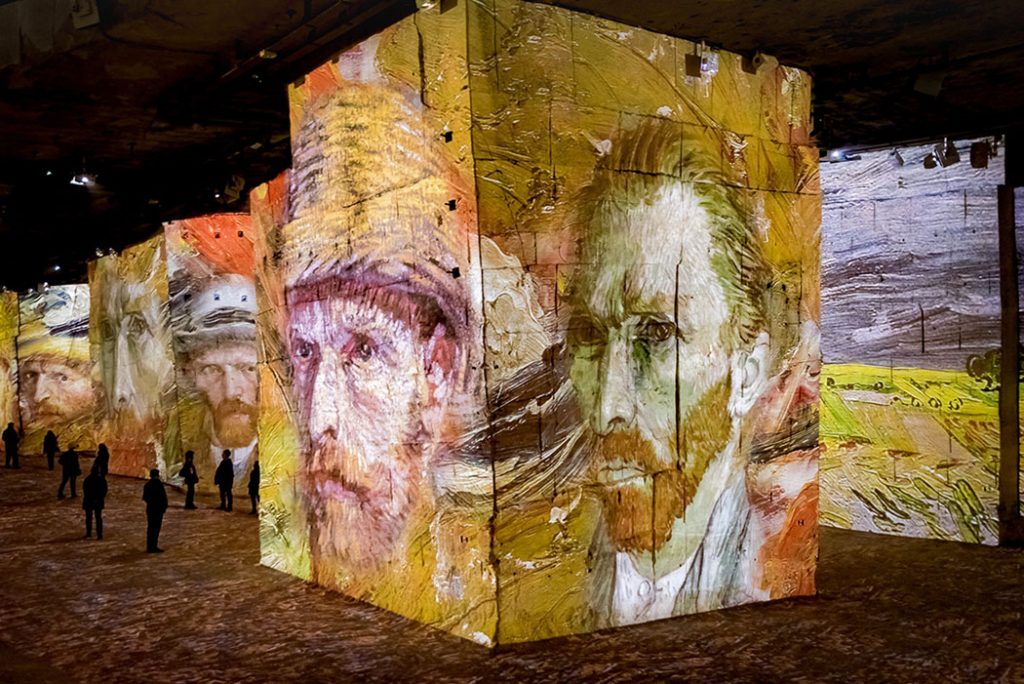 https://www.atelier-lumieres.com/en/van-gogh-starry-night
A journey into van Gogh's greatest masterpieces!
The new digital exhibition in the Atelier des Lumières immerses visitors in the paintings of Vincent van Gogh (1853–1890), a genius who was not recognised during his lifetime and who transformed painting. Projected on all the surface of the Atelier, this new visual and musical production retraces the intense life of the artist, who, during the last ten years of his life, painted more than 2,000 pictures, which are now in collections around the world.
The exhibition explores van Gogh's numerous works, which radically evolved over the years, from The Potato Eaters (1885), Sunflowers (1888) and Starry Night (1889) to Bedroom at Arles (1889). The Atelier des Lumières highlights the Dutch painter's expressive and powerful brushstrokes and is illuminated by the bold colours of his unique paintings. Warm hues give way to sombre colours. The immersive exhibition evokes van Gogh's highly emotional, chaotic, and poetic inner world and highlights the constant interplay of light and shade.
The thematic itinerary retraces stages of the artist's life, and his sojourns in Neunen, Arles, Paris, Saint-Rémy-de-Provence, and Auvers-sur-Oise. Visitors are transported into the heart of his works, from his early to mature years, and from his sunny landscapes and nightscapes to his portraits and still lives.
This is complemented by a new educational device inside the tank located in the centre of the Atelier: a selection of van Gogh's famous paintings are represented in their entirety and accompanied by commentaries about his oeuvre and the museum in which it is exhibited.
The visual and musical work produced by Culturespaces and directed by Gianfranco Iannuzzi, Renato Gatto, and Massimiliano Siccardi, highlights the chromatic richness of his palette, as well as the potency of his drawings and his use of impasto.
Download our free app on AppStore or Google Play and extend the experience!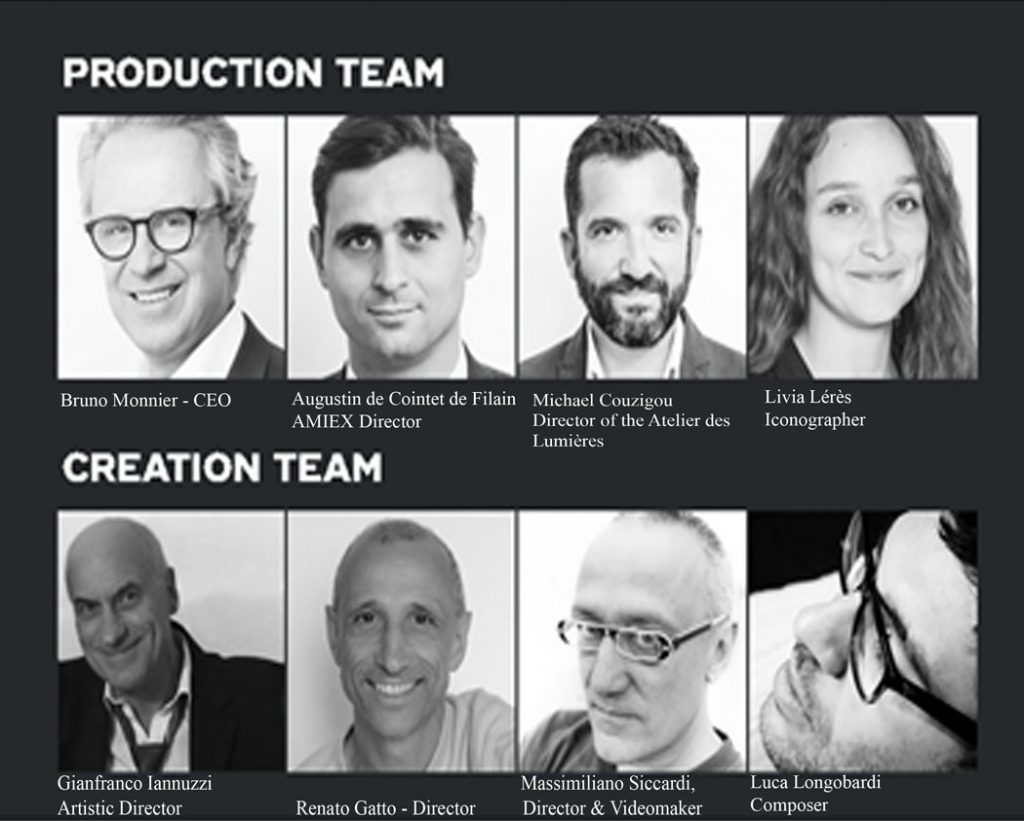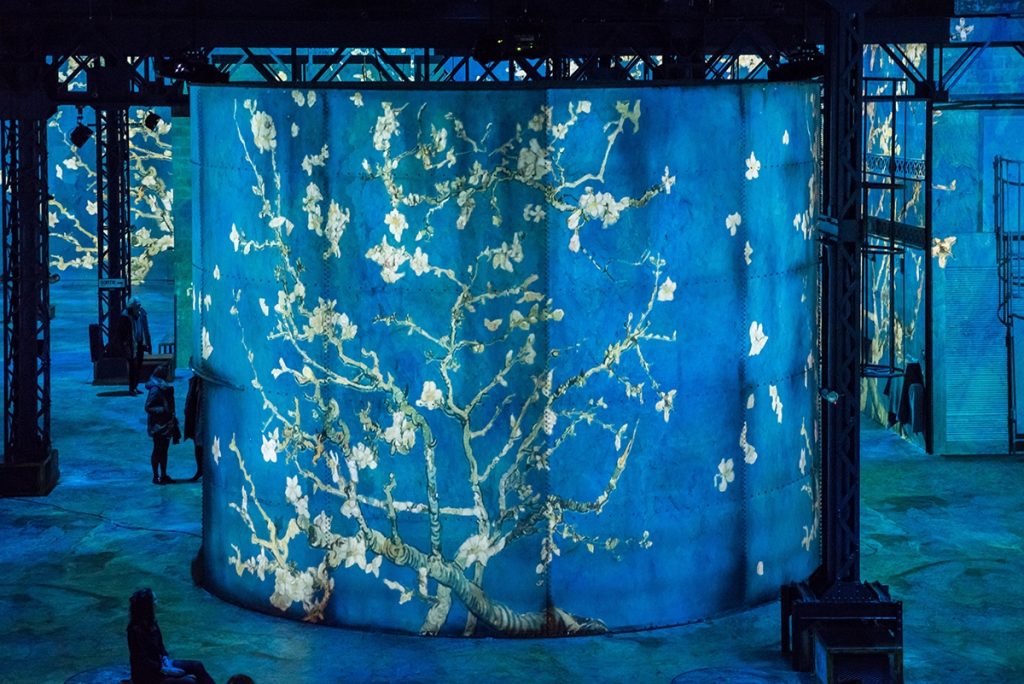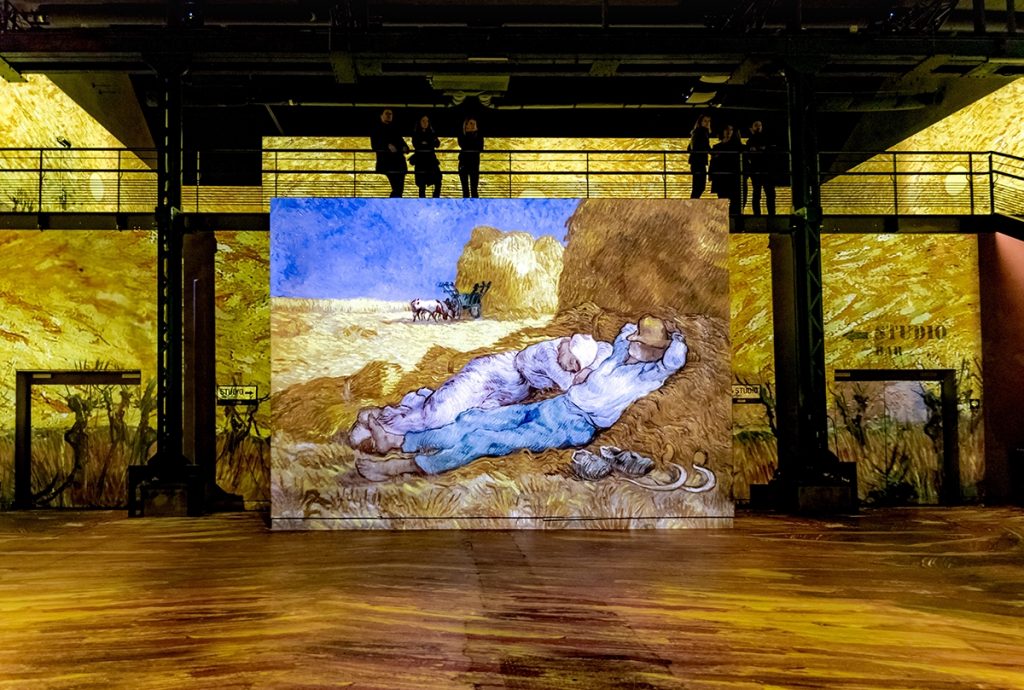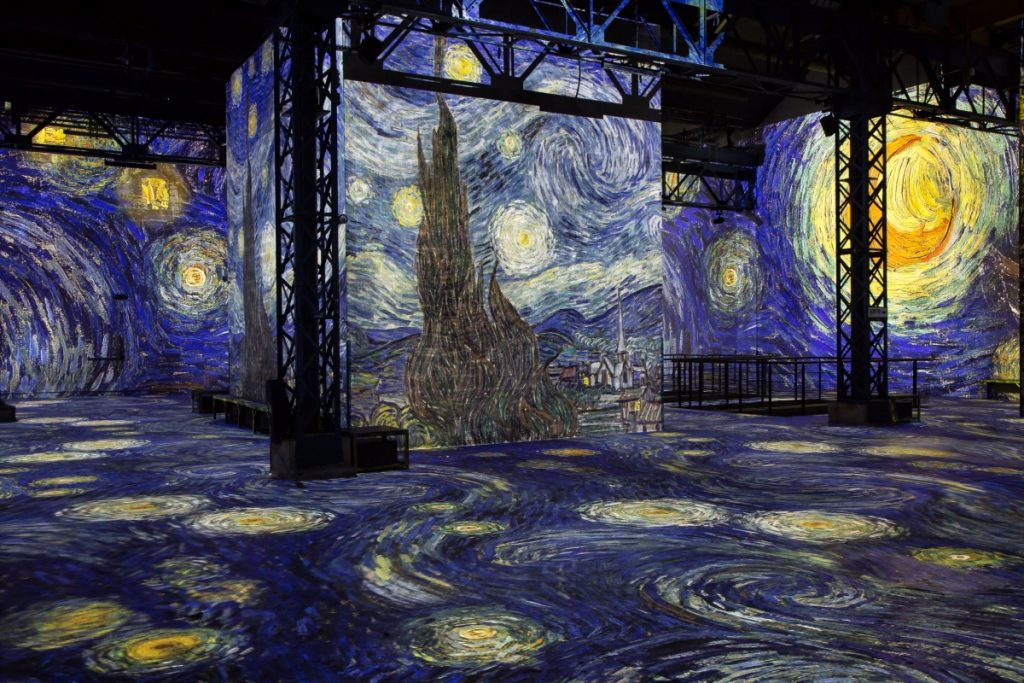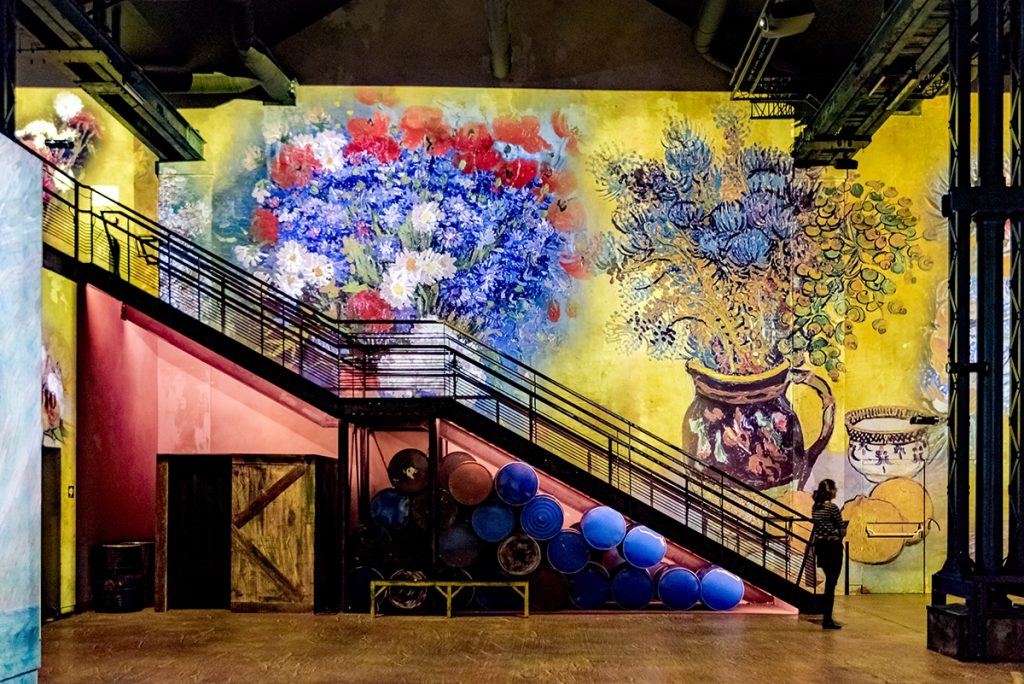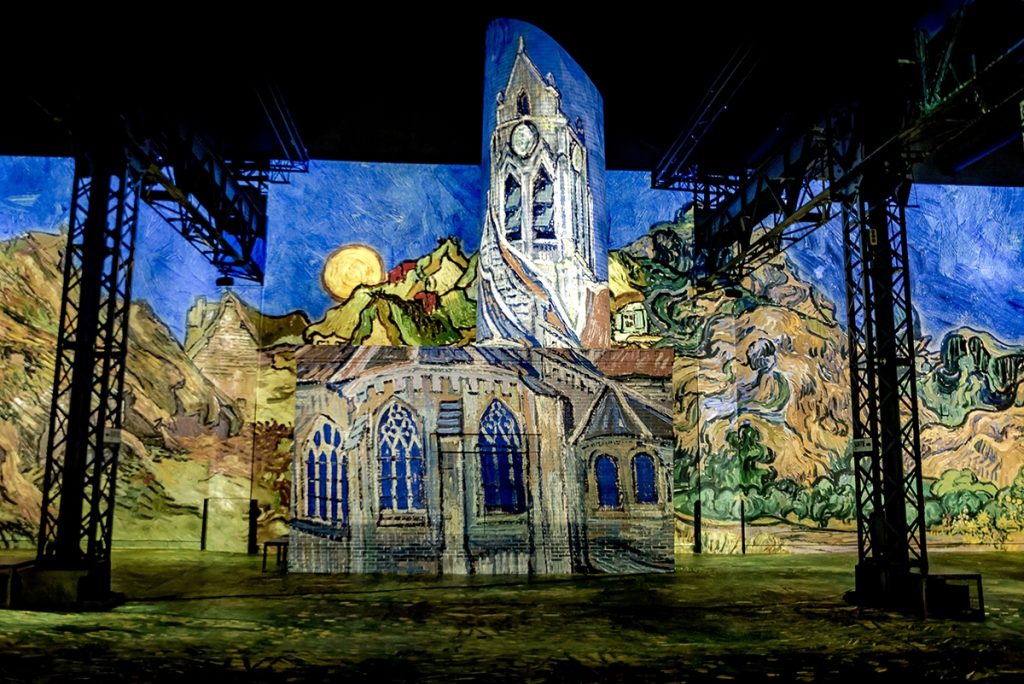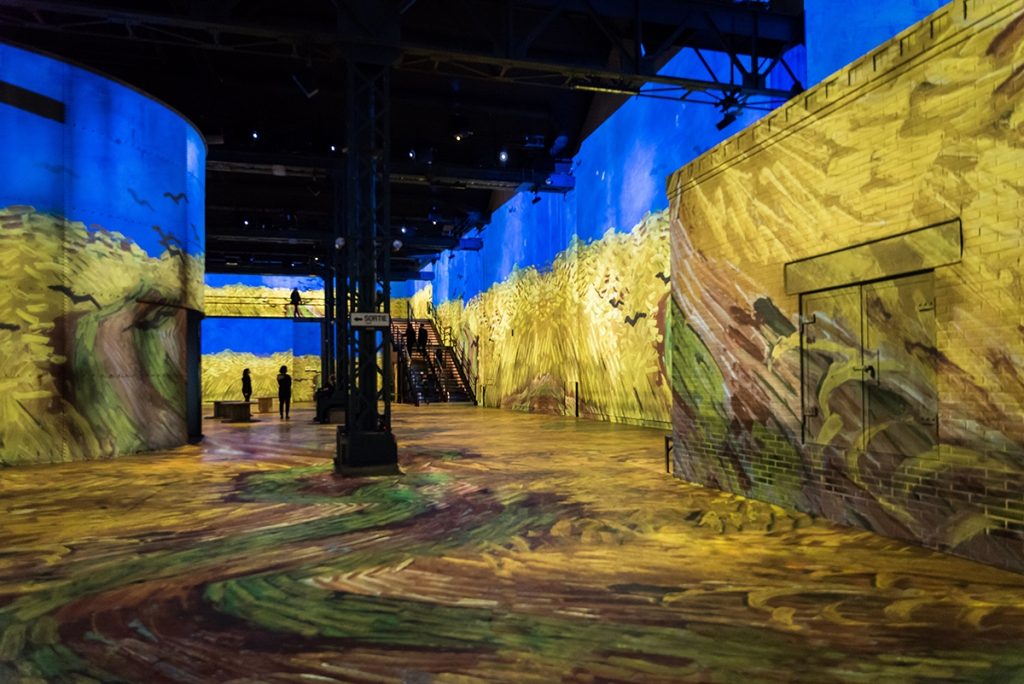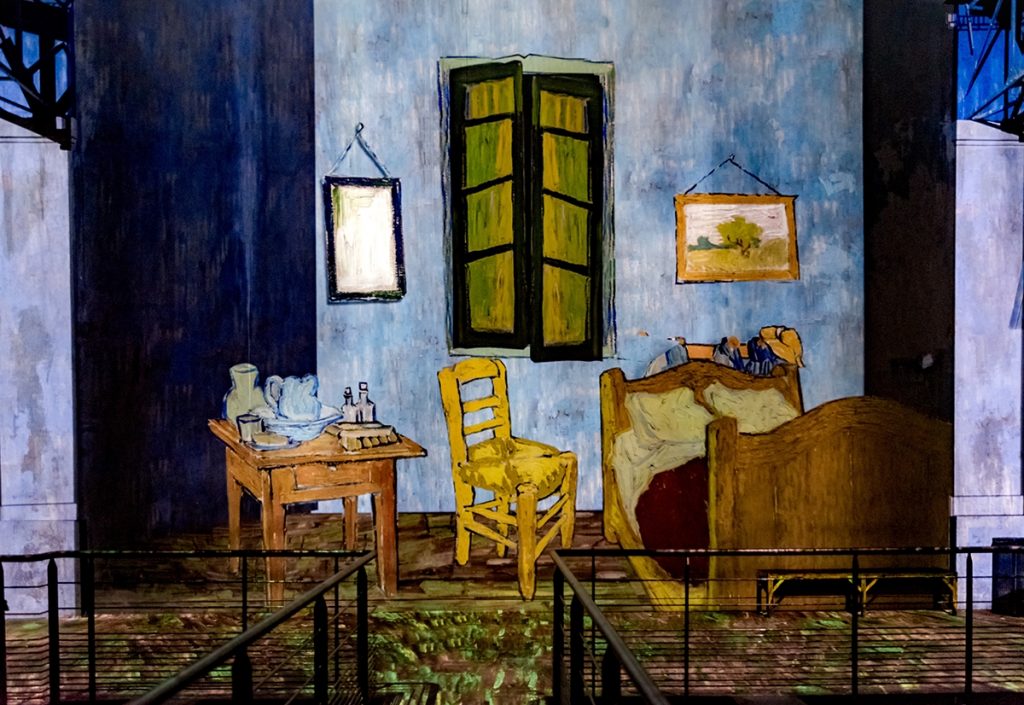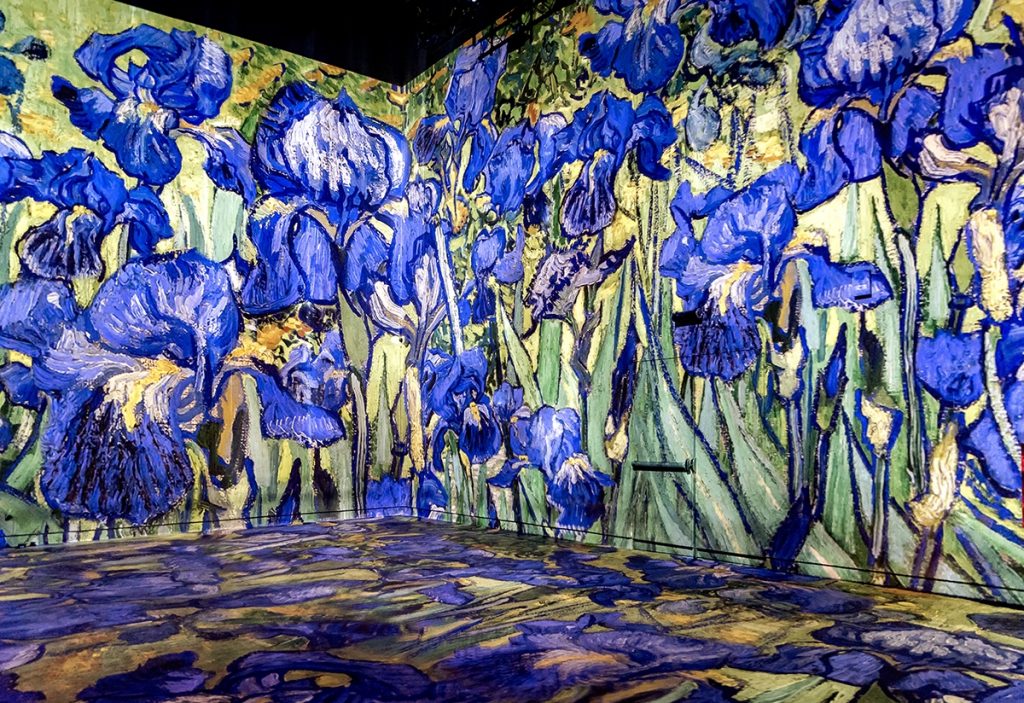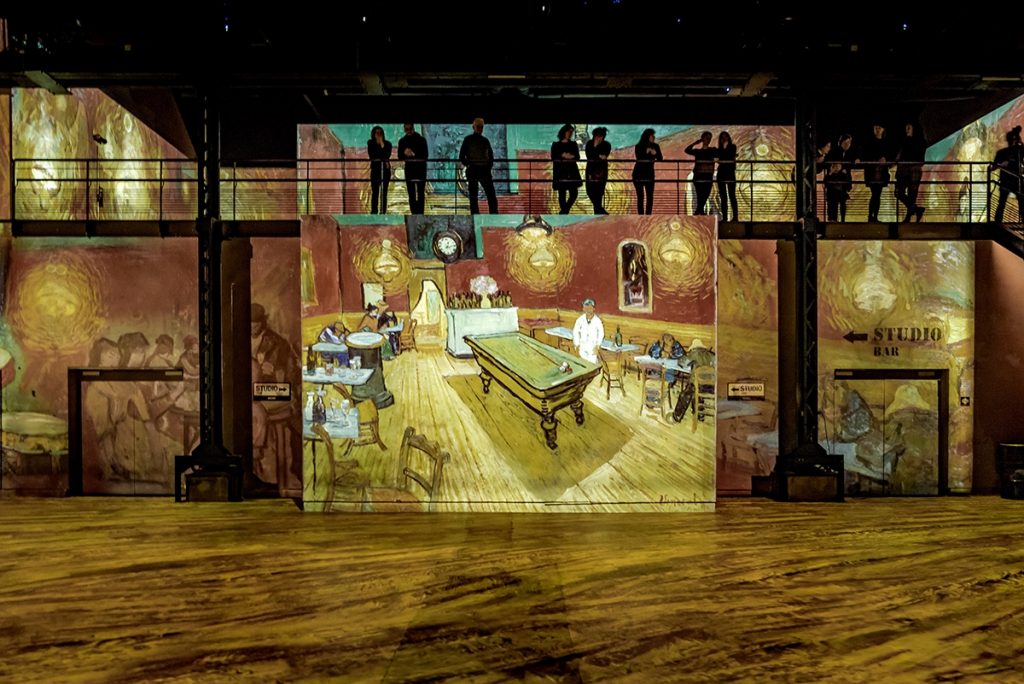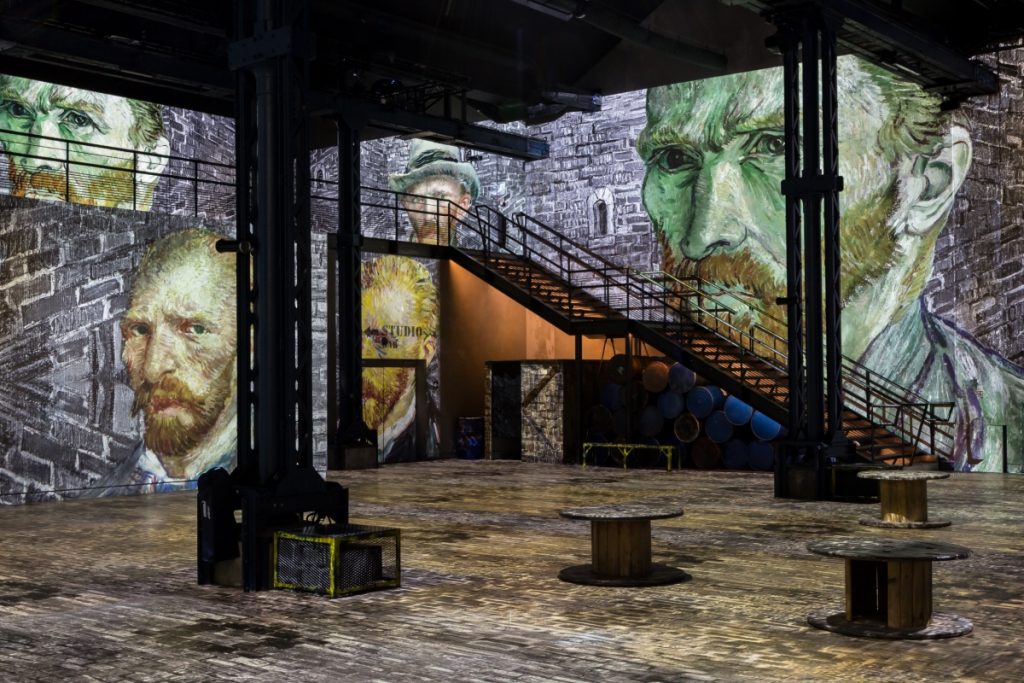 PBS NewsHour Weekend full episode May 4, 2019
PBS NewsHour Published on May 4, 2019
On this edition for Saturday, May 4, the standoff over transition of power in Venezuela continues, North Korea launches short range projectiles, the toll managing offensive content takes on Facebook moderators, and singer-songwriter Ani DiFranco reflects on her decades-long career and her new memoir. Hari Sreenivasan anchors from New York.
PBS NewsHour full episode May 3, 2019
PBS NewsHour Published on May 3, 2019 Friday on the NewsHour, an enormous cyclone lashes northeastern India and Bangladesh, sending a million people fleeing. Plus: Reports that the FBI secretly gathered information on the 2016 Trump campaign, a new rule about health care workers refusing to perform certain services, gender identity in sports, political analysis from Shields and Brooks, and the success of Gloria and Emilio Estefan. Stream your PBS favorites with the PBS app: https://to.pbs.org/2Jb8twG Find more from PBS NewsHour at https://www.pbs.org/newshour Subscribe to our YouTube channel: https://bit.ly/2HfsCD6 Follow us: Facebook: https://www.pbs.org/newshour Twitter: https://www.twitter.com/newshour Instagram: https://www.instagram.com/newshour Snapchat: @pbsnews Subscribe: PBS NewsHour podcasts: https://www.pbs.org/newshour/podcasts Newsletters:
WATCH NOW: SpaceX to Launch Falcon Heavy Rocket #Nasa @Kennedy Space Center, 5:35pm
SPACE & UNIVERSE (Official) Started streaming on Apr 11, 2019
A SpaceX Falcon Heavy rocket will launch the Arabsat 6A communications satellite from Kennedy Space Center's historic Launch Pad 39A. Liftoff window begins at 05:35 p.m. EST (22:35 GMT). Get Livestream Mobile Notifications: ? Get SPACEX Push Notifications: https://play.google.com/store/apps/de… (Android) Redeem Code: WELOVESPACE (pre-launch app) ? Get NASA Push Notifications: https://play.google.com/store/apps/de… (Android) Redeem Code: WELOVESPACE (pre-launch app) ? Get LIVE ALERTS: https://play.google.com/store/apps/de… (Android) Redeem Code: WELOVESPACE (pre-launch app) *Apply the code to redeem lifetime premium account. *Code will expire after 1000 Downloads. *Free Forever! We love ? Space Do you? Courtesy of SpaceX www.spacex.com/ www.spaceofficial.com SPACE & UNIVERSE Network Three Falcon 9 boosters strapped together, the behemoth will lift off from historic Pad 39A here at NASA's Kennedy Space Center. The upcoming mission, dubbed Arabsat 6A, will launch a large communications satellite for Saudi Arabian corporation Arabsat. Built by Lockheed Martin, the satellite is an advanced commercial communications satellite, designed to provide internet and communications services to residents of the Middle East, Africa and parts of Europe. If all goes according to plan, the two side boosters will touch down in unison on their designated landing pad at Cape Canaveral Air Force Station, while the central booster will land at sea, on one of the company's two drone ships. Falcon Heavy is the most powerful rocket flying today, but it has only one spaceflight under its belt so far. The reusable rocket first launched on Feb. 6, 2018, ferrying Elon Musk's cherry-red Tesla Roadster. Fetching a price between $90 million and $150 million per launch, Falcon Heavy has already been certified by the U.S. Air Force to fly national security payloads. ? Music Playlist https://bit.ly/2UFqYyy — Livechat: Special characters, links will be automatically blocked. Please do not share any personal information on Live chat. ?
Category Science & Technology
Can AI Clean Your Criminal Record? – BBC Click
BBC Click Published on Apr 29, 2019
This week Click checks out the AI algorithm helping expunge previous convictions for carrying marijuana in California. Plus we visit the Japan teams racing to the moon, the impressive VFX behind Tim Burton's Dumbo, and a handwriting robot that can write in YOUR style. Subscribe HERE https://bit.ly/1uNQEWR Find us online at www.bbc.com/click Twitter: @bbcclick Facebook: www.facebook.com/BBCClick
Category Science & Technology
In an unmissable talk, journalist Carole Cadwalladr digs into one of the most perplexing events in recent times: the UK's super-close 2016 vote to leave the European Union. Tracking the result to a barrage of misleading Facebook ads targeted at vulnerable Brexit swing voters — and linking the same players and tactics to the 2016 US presidential election — Cadwalladr calls out the "gods of Silicon Valley" for being on the wrong side of history and asks: Are free and fair elections a thing of the past?
This talk was presented at an official TED conference, and was featured by our editors on the home page.
About the speaker
Carole Cadwalladr · Investigative journalist
Carole Cadwalladr is a British investigative journalist and features writer.
Take Action
follow
Follow Carole Cadwalladr on Twitter.
Hacking, fake news, information bubbles … all these and more have become part of the vernacular in recent years. But as cyberspace analyst Laura Galante describes in this alarming talk, the real target of anyone looking to influence geopolitics is dastardly simple: it's you.
This talk was presented at an official TED conference, and was featured by our editors on the home page.
About the speaker
Laura Galante · Cyberspace analyst
Laura Galante profiles advanced cyber threats and network breaches and investigates the political, military and financial implications of cyber operations.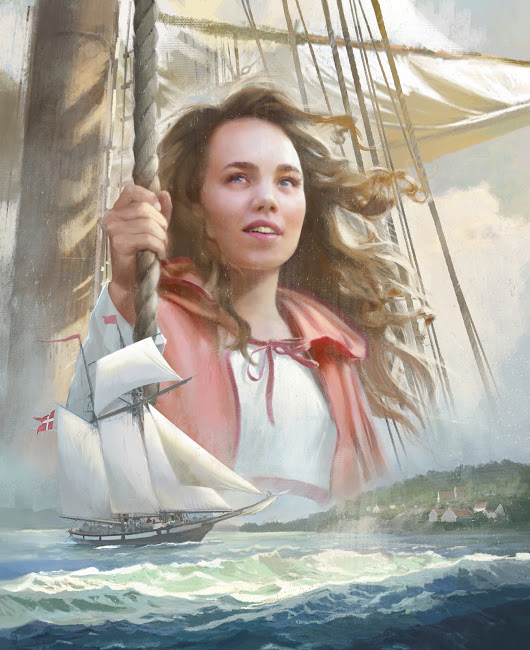 Originally shared by Maria Pohl
Kjetil Nystuen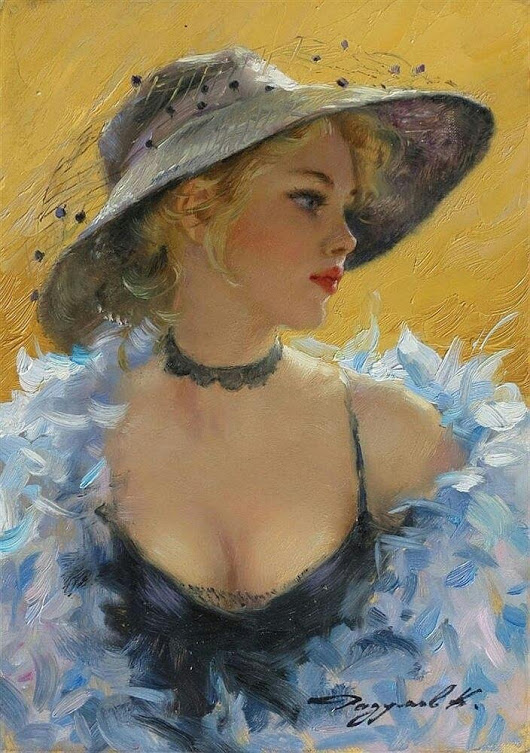 Originally shared by Victor SH-P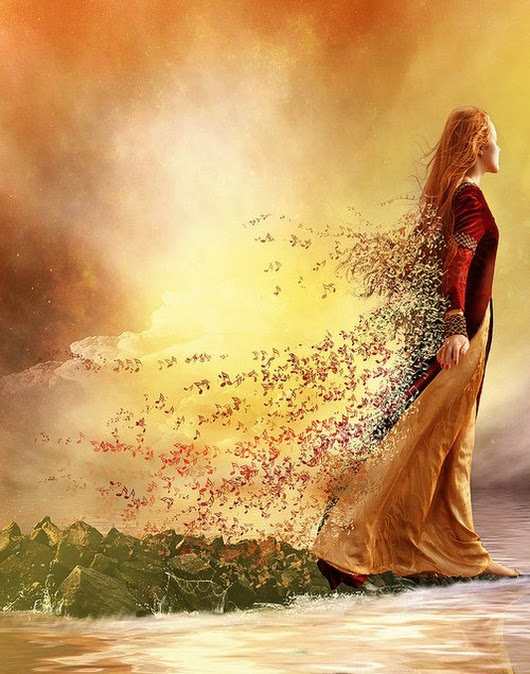 Originally shared by Maria Pohl
Peaceful evening to you all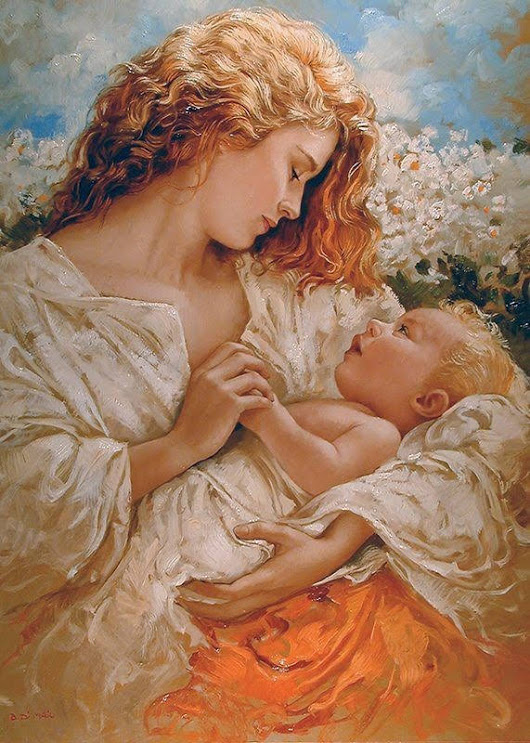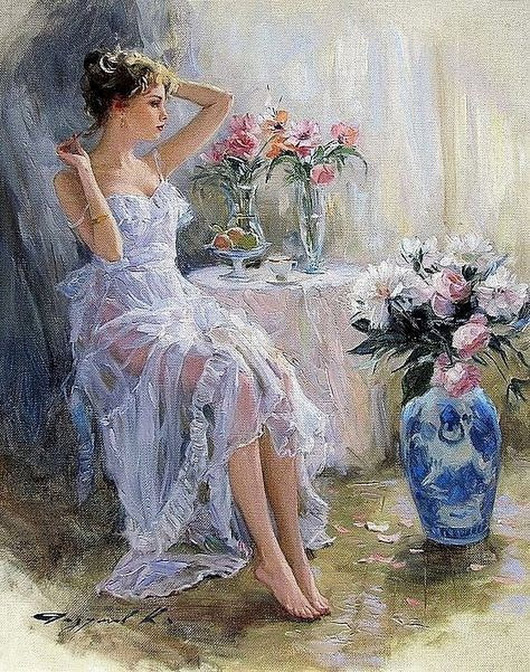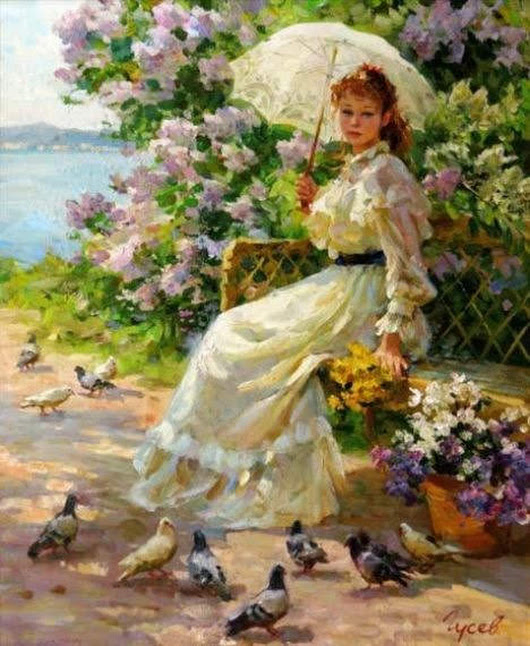 Originally shared by Nati Ventura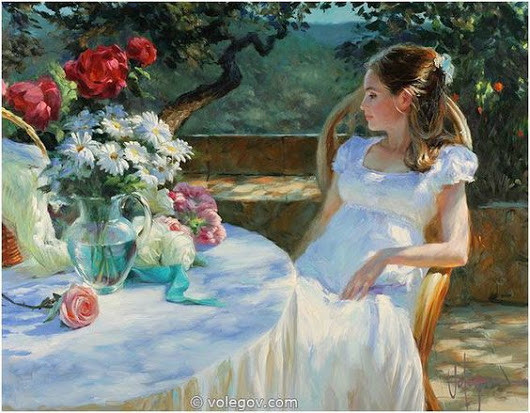 Originally shared by Mohammed Badis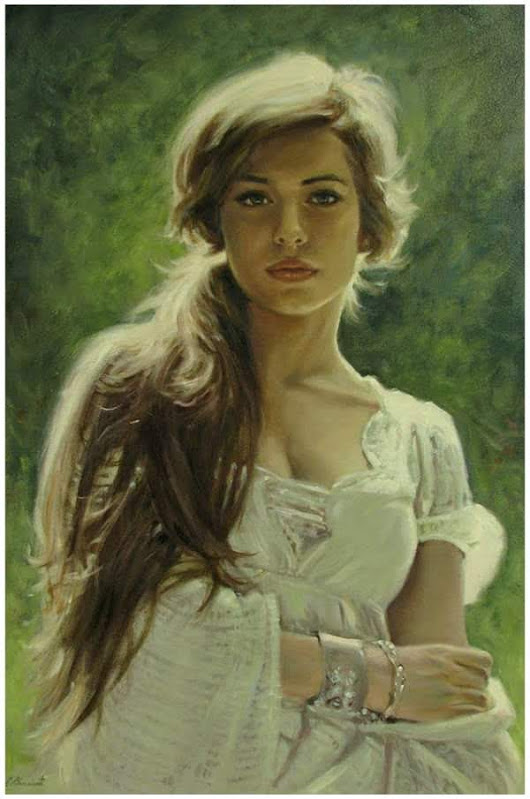 ??????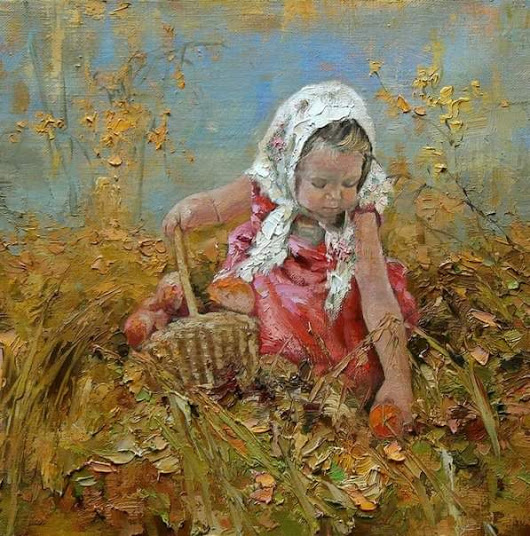 Originally shared by ****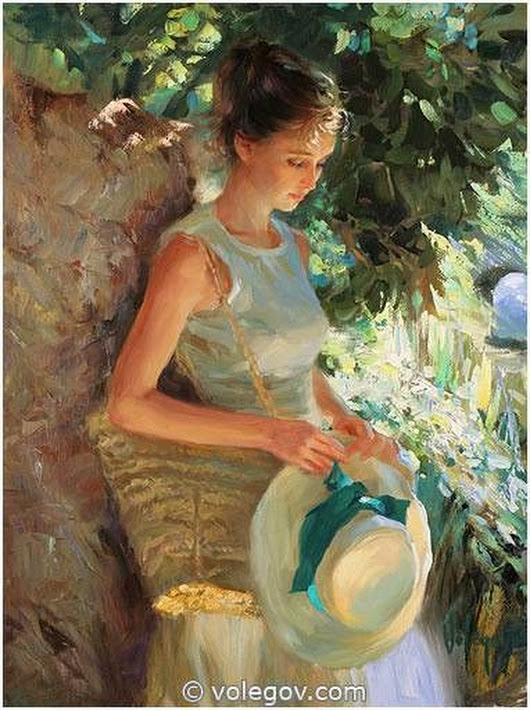 Originally shared by ****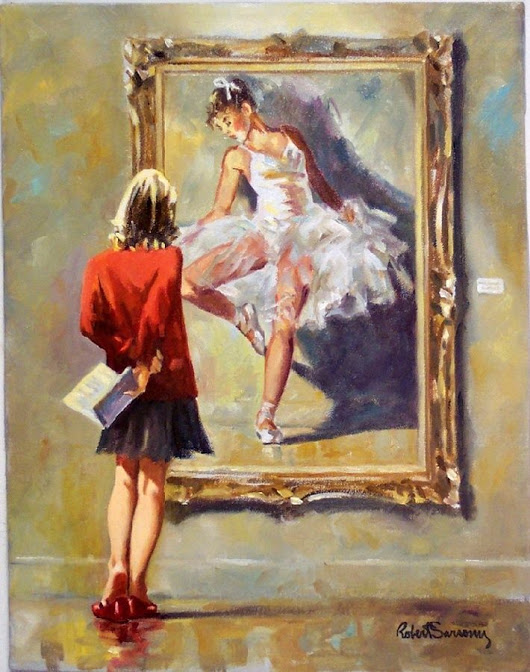 Originally shared by ****
Robert Sarsony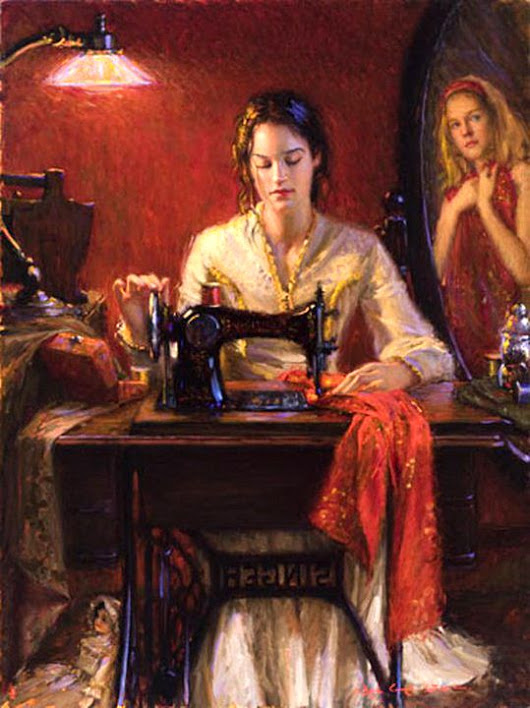 Originally shared by ****
Bryce Cameron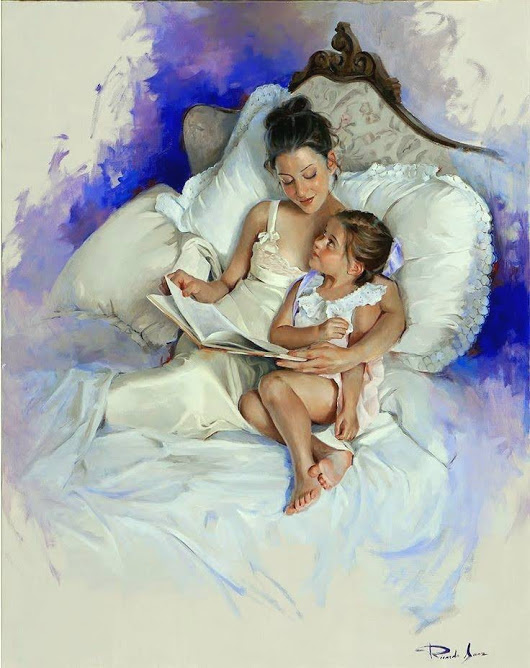 Originally shared by ****
Mother love
Capturing Death Valley with Nick Page – Landscape Photography and Timelapse
Michael Shainblum Premiered Apr 16, 2019
"Capturing Death Valley with Nick Page – Landscape Photography and Timelapse" Landscape photographer Nick Page and I head out for an awesome sunset shoot at the Sand Dunes in Death Valley National Park. Where we capture landscape photography and timelapse. Nicks Channel and Vlog from the day https://www.youtube.com/watch?v=_rgPL… For Workshops and Tutorials https://www.shainblumphoto.com/ Soundtrack provided by Music Bed. https://share.mscbd.fm/shainblumphotog…
Category Film & Animation