Swansea Center, Wall Murals and the Shoppers on, May 26&28, 2019
Photographs by Ing-On Vibulbhan-Watts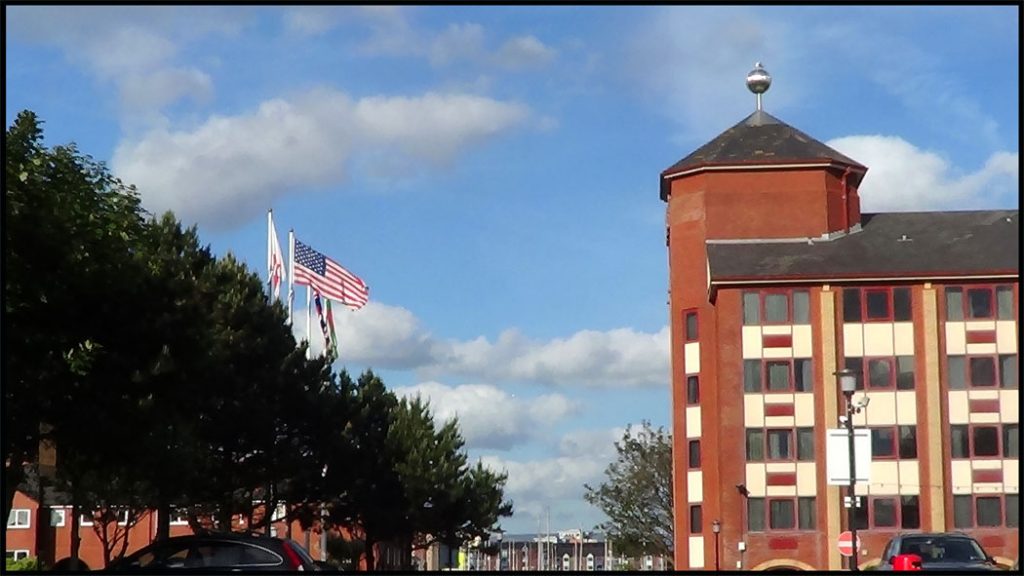 The USA flag shows the location of American Hotel by the beach in Swansea.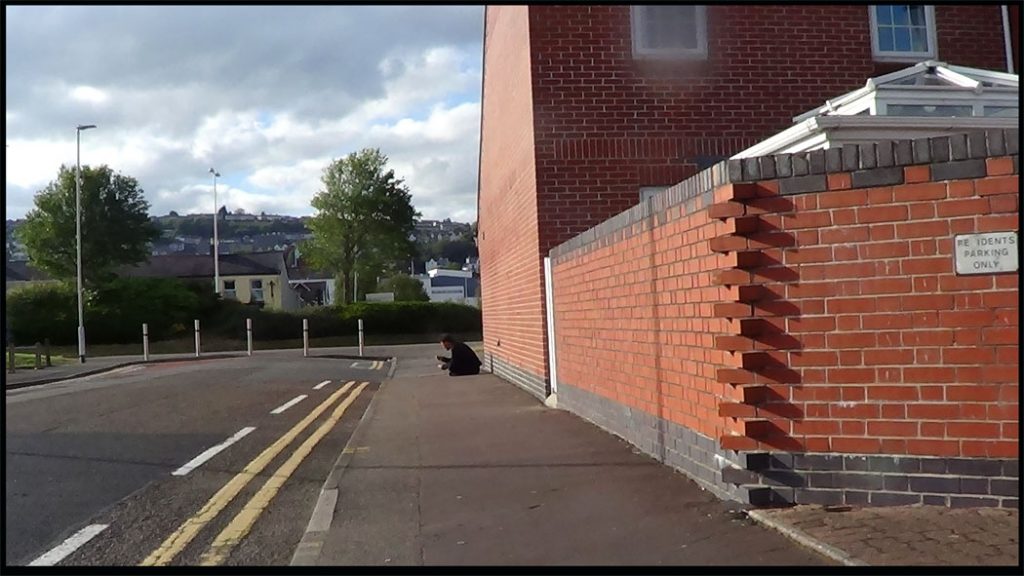 We left Swansea beach and walked toward TESCO supermarket, which took about 10 minutes and it is close to the Shopping Center. We saw a man sitting on the sidewalk.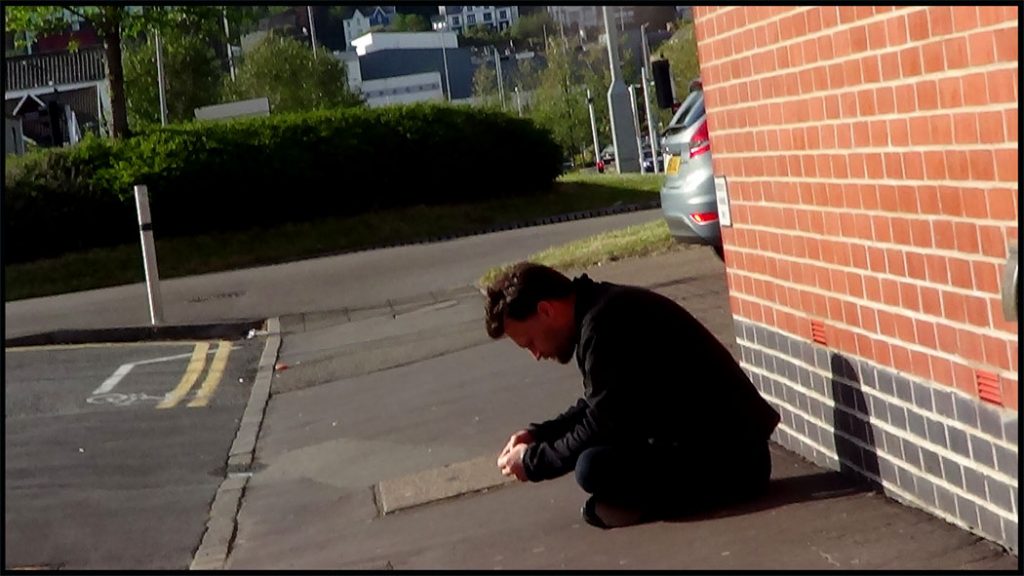 We are not sure that he wanted to rest or beg.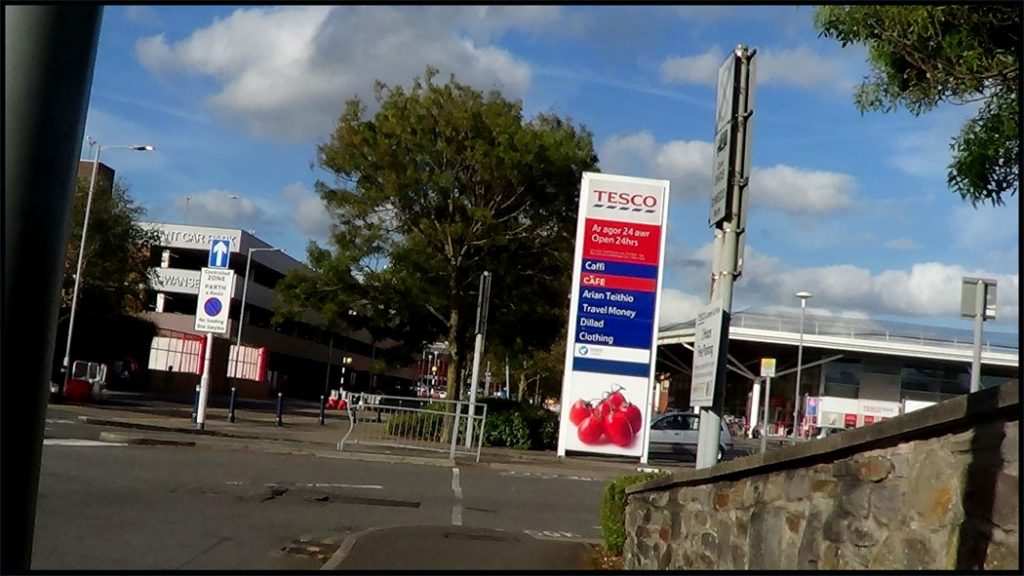 We arrived at TESCO and found out that the supermarket closes early on Sunday.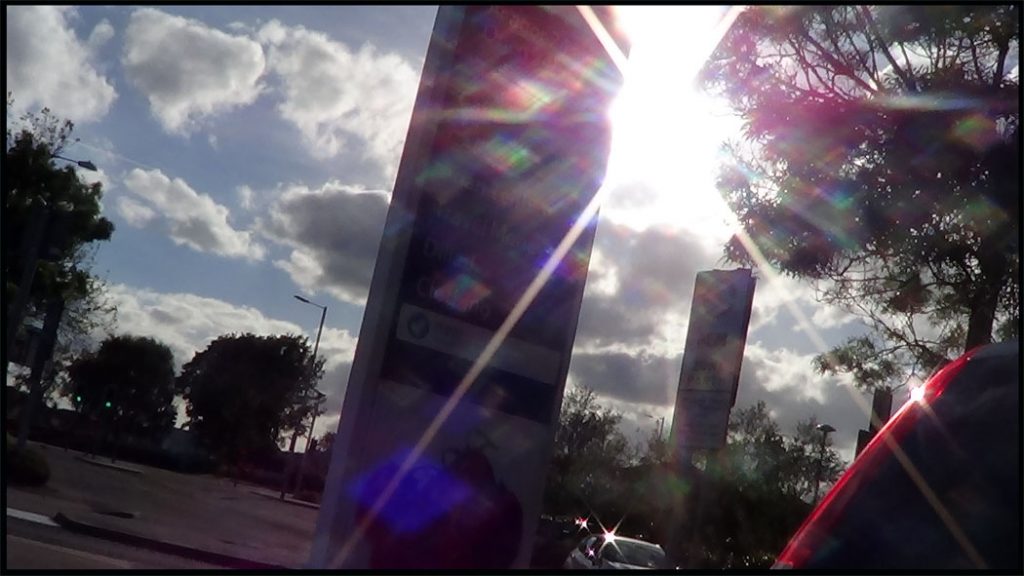 I love to see the rays of sun rays upon the building.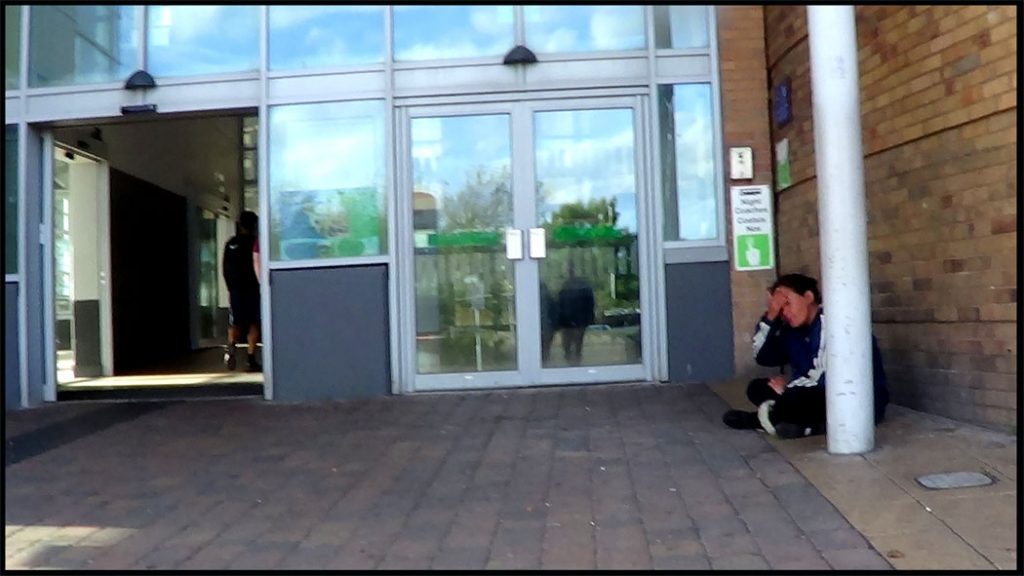 After TESCO we walked toward home, we went through Bus Station. We saw a young man outside Bus Station. He asked for change while we were passing him.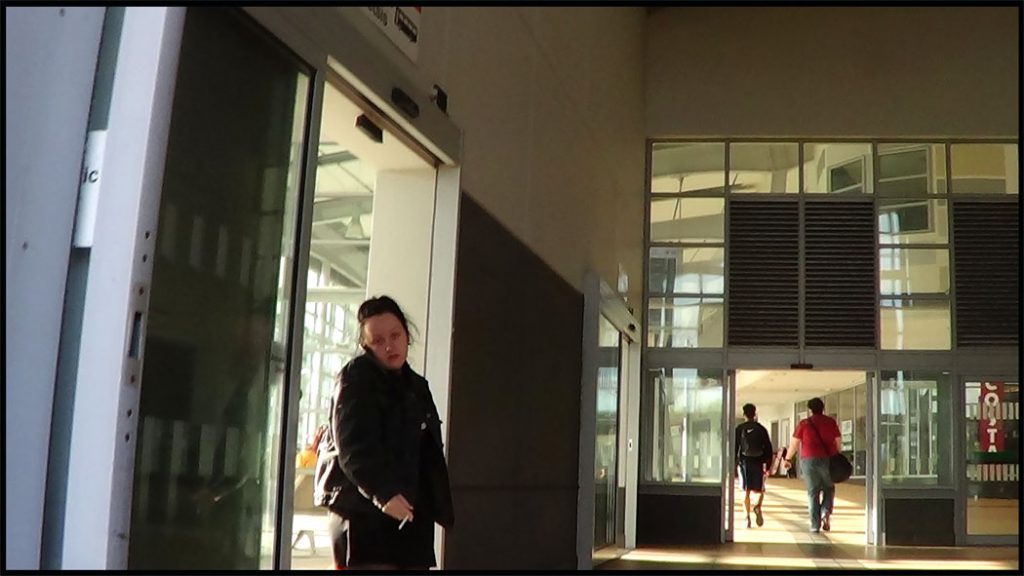 This young lady, holding a cigarette, standing by a door inside the Bus Station, asked us for change as well.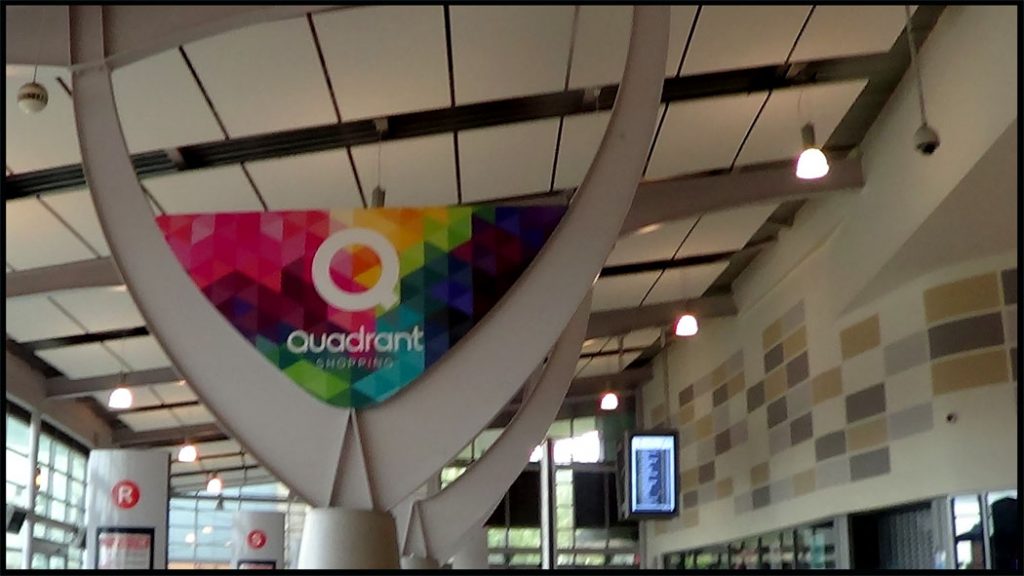 This sign inside the bus station advertises the Quadrant Shopping Center.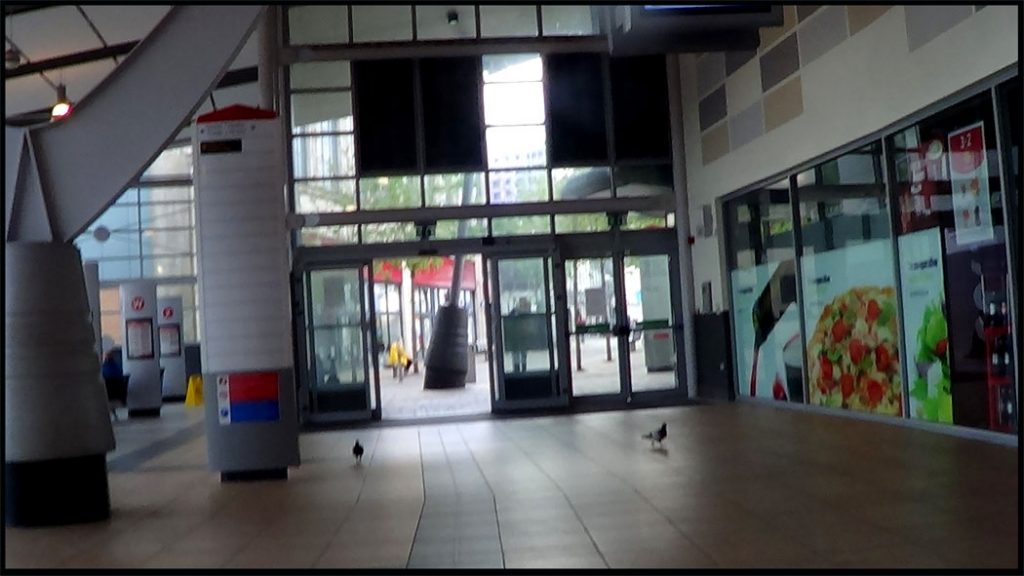 There were not many people traveling on Sunday, only these two pigeons, who enjoyed walking freely.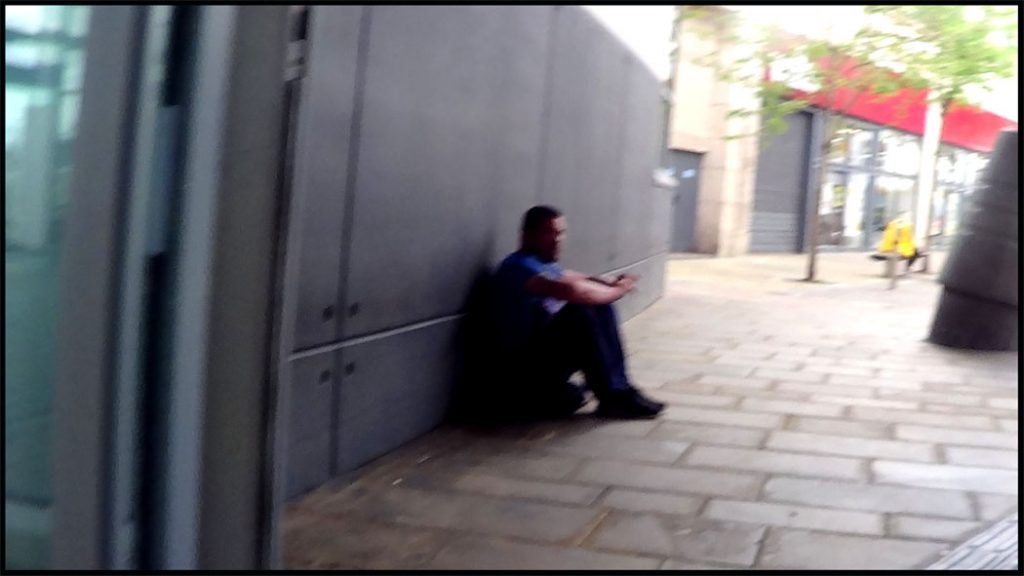 After we came out of the Bus Station, another man asked us for money. I am sad to see these people begging for money. I do not know what are their circumstances that caused them to beg. But I wish someone or the government would help them both mentally and physically.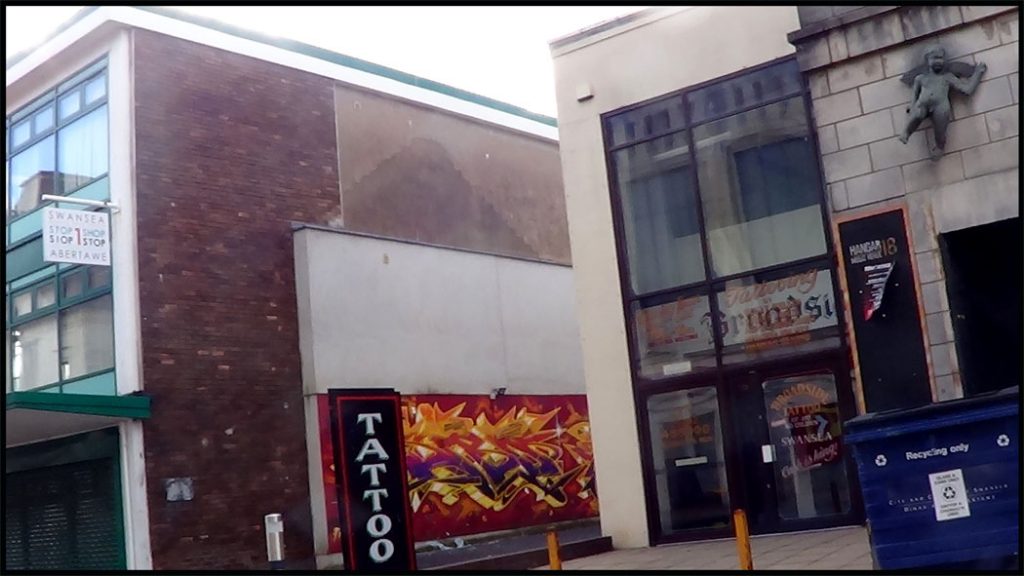 We passed a Tattoo shop and I was glad to see the mural on the wall. I noticed that tattoos are very popular here. I saw both men and women with tattoos, some only on an arm or leg, but some have tattoo's covering a lot of their body. I thought that only young people love to tattoos for fashion, but I also saw middle aged people with tattoos.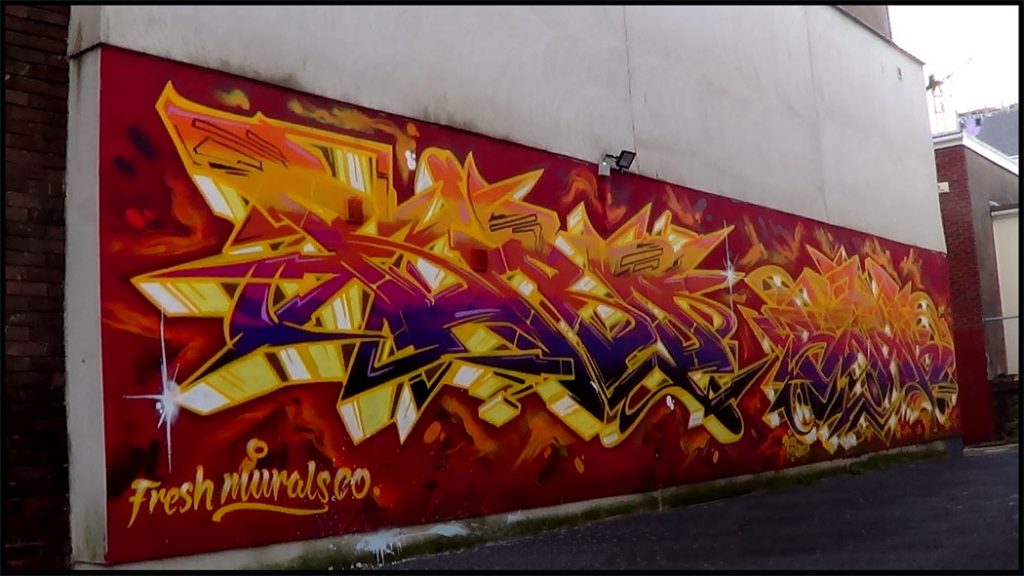 I presume that this wall mural was produced by, Fresh Murals Co.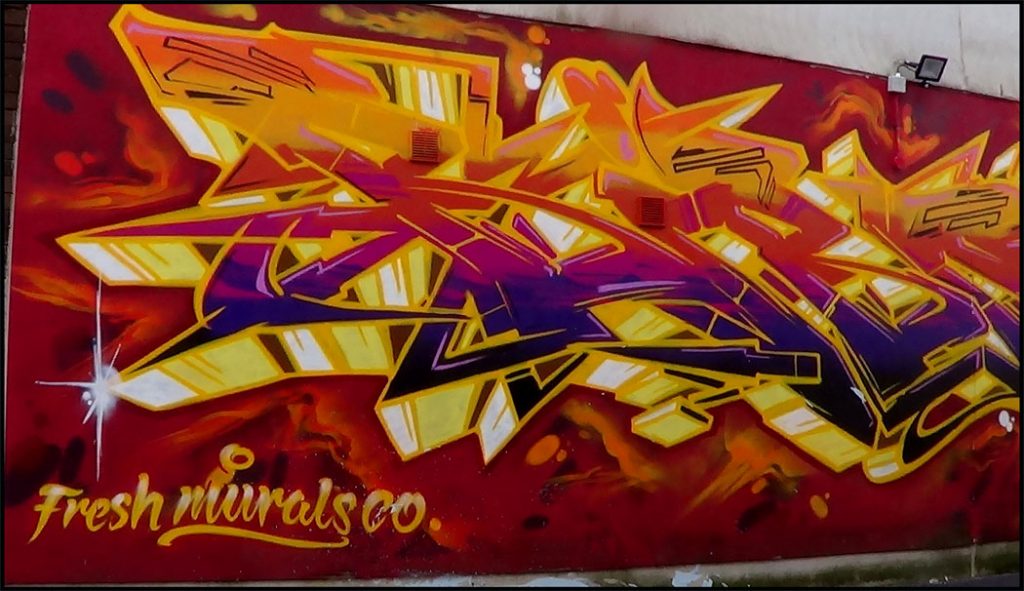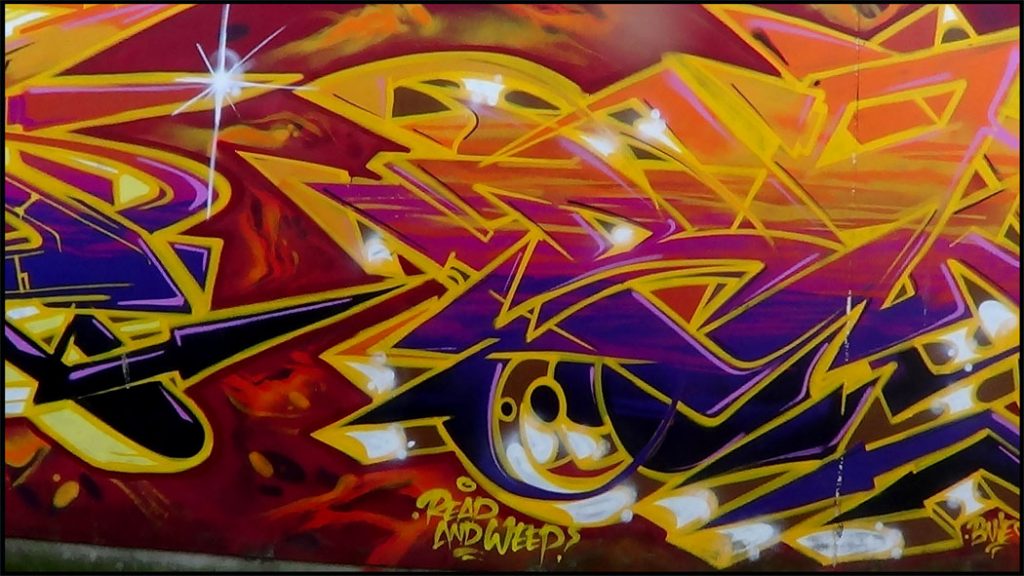 The signature shown here is, Read and Weeps.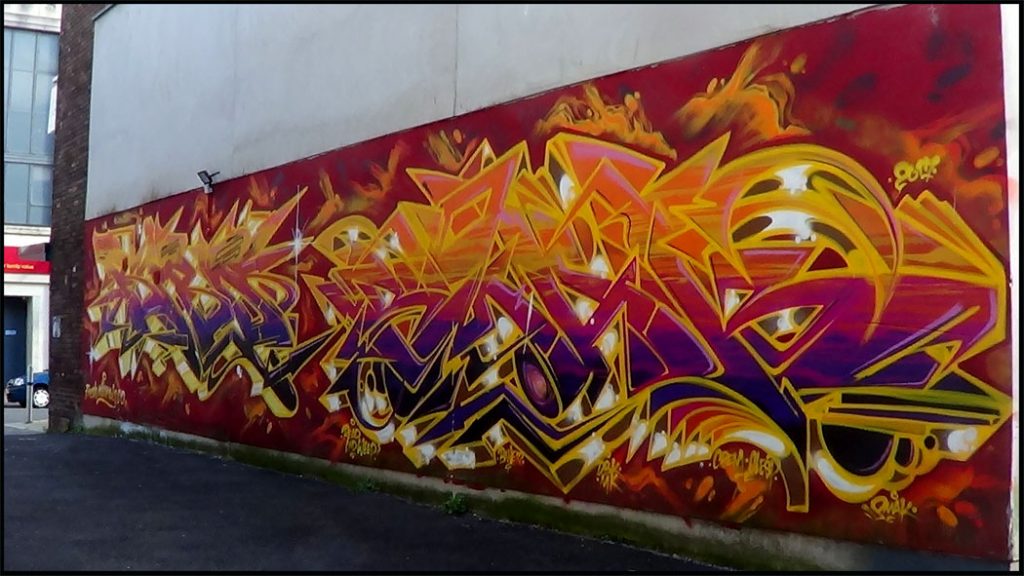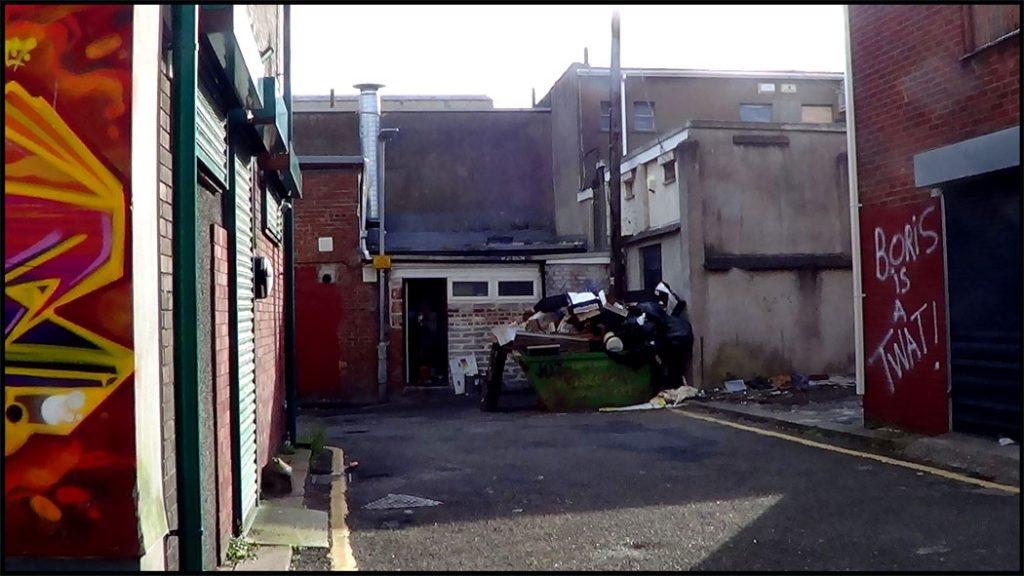 An interesting graffiti near the wall mural.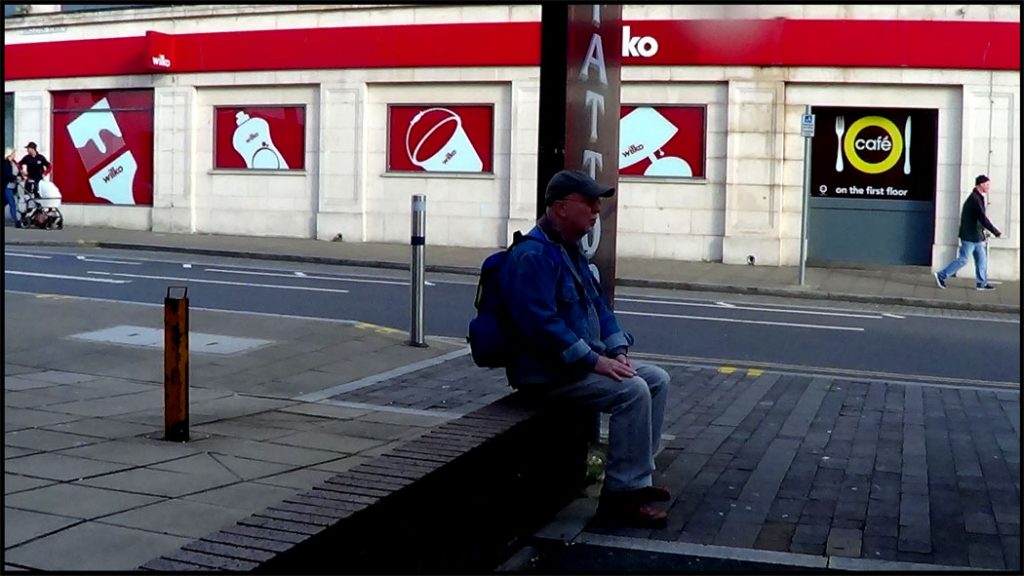 John was waiting for me as I was taking photographs of the wall mural. The advertising on the opposite wall between people at both ends and John sitting by the tattoo sign made it an interesting composition.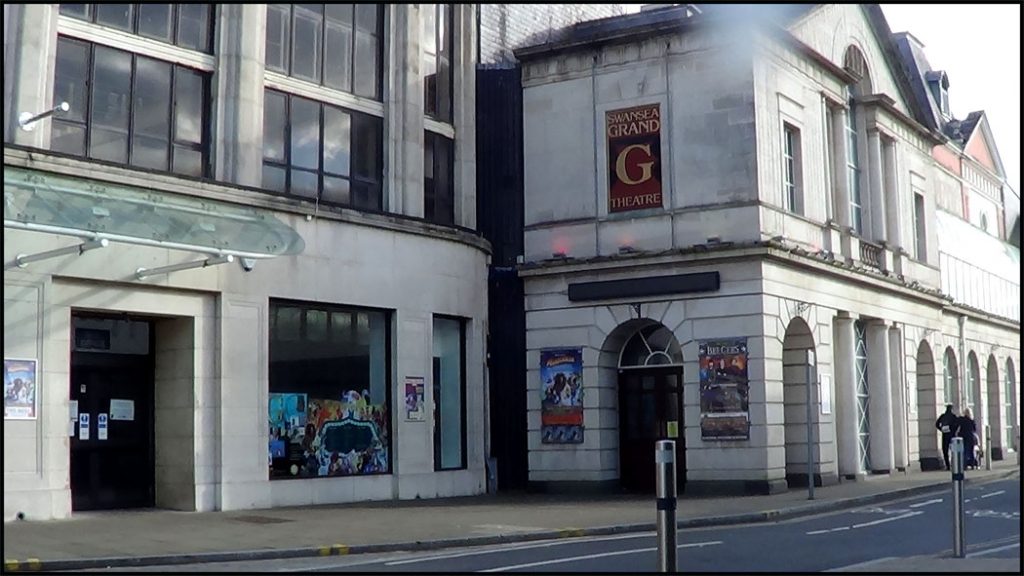 We passed the Swansea Grand Theatre.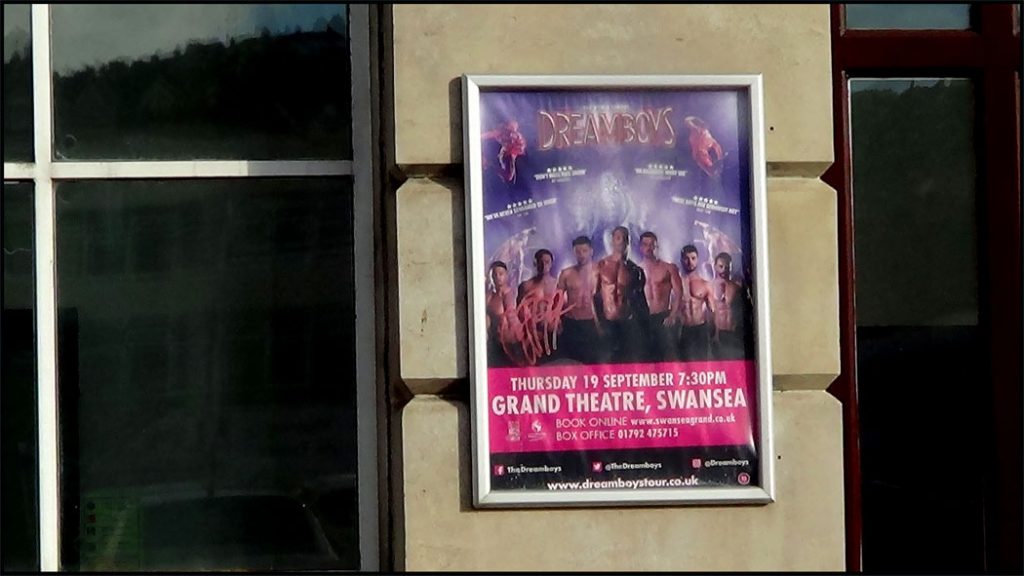 64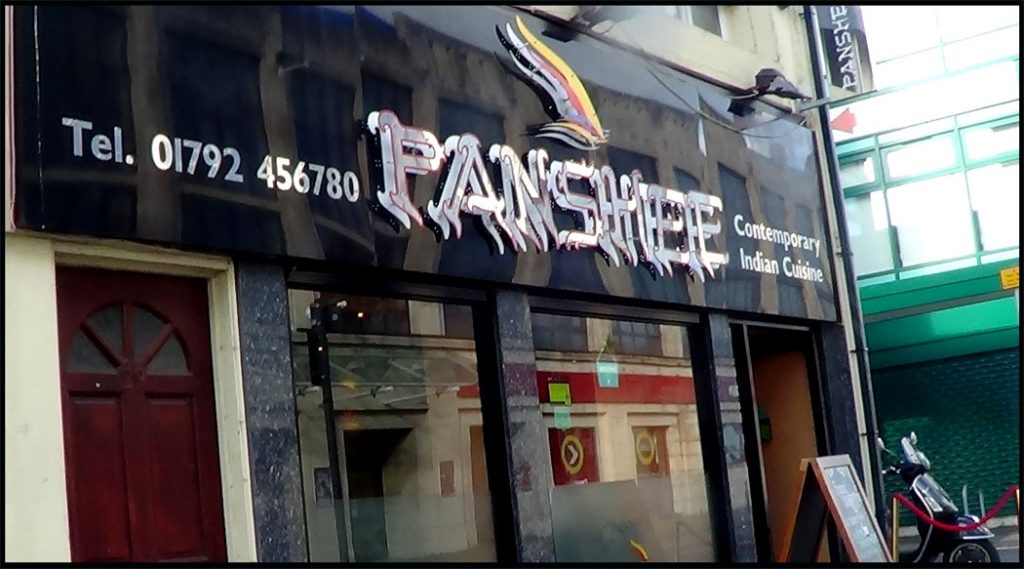 I like the sign of this Indian Cuisine restaurant.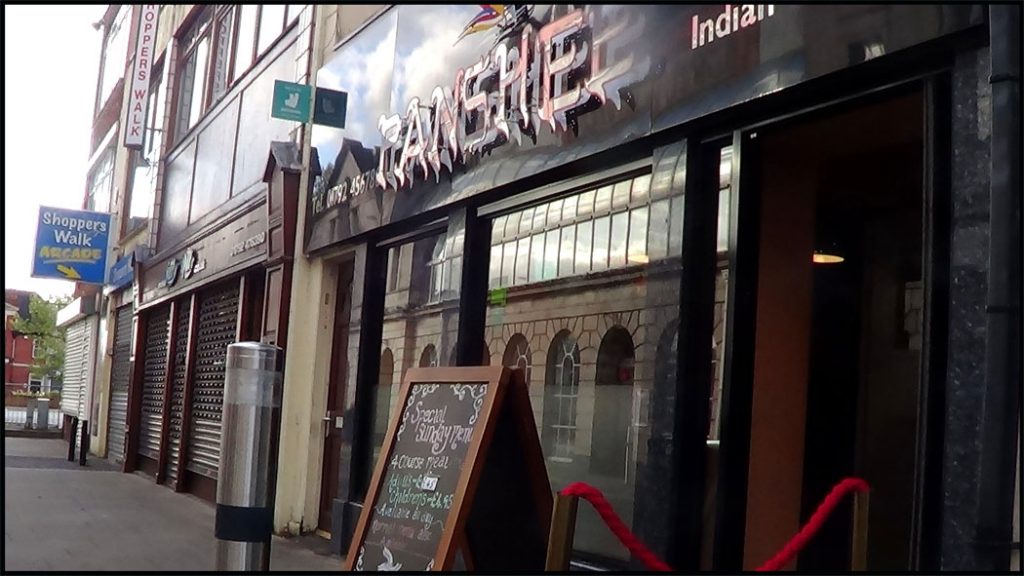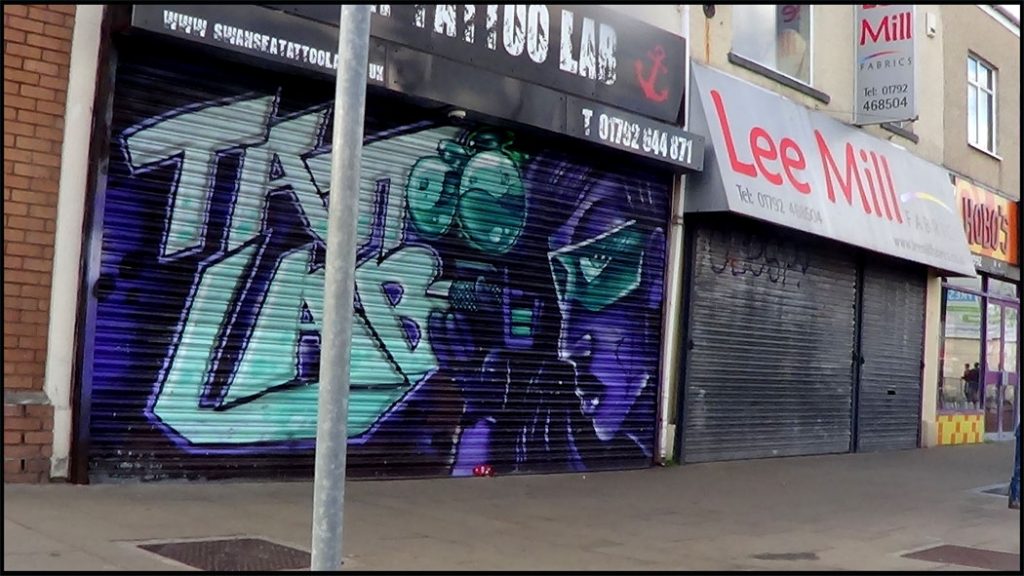 Interesting mural on the store gate of a Tatto Lab shop.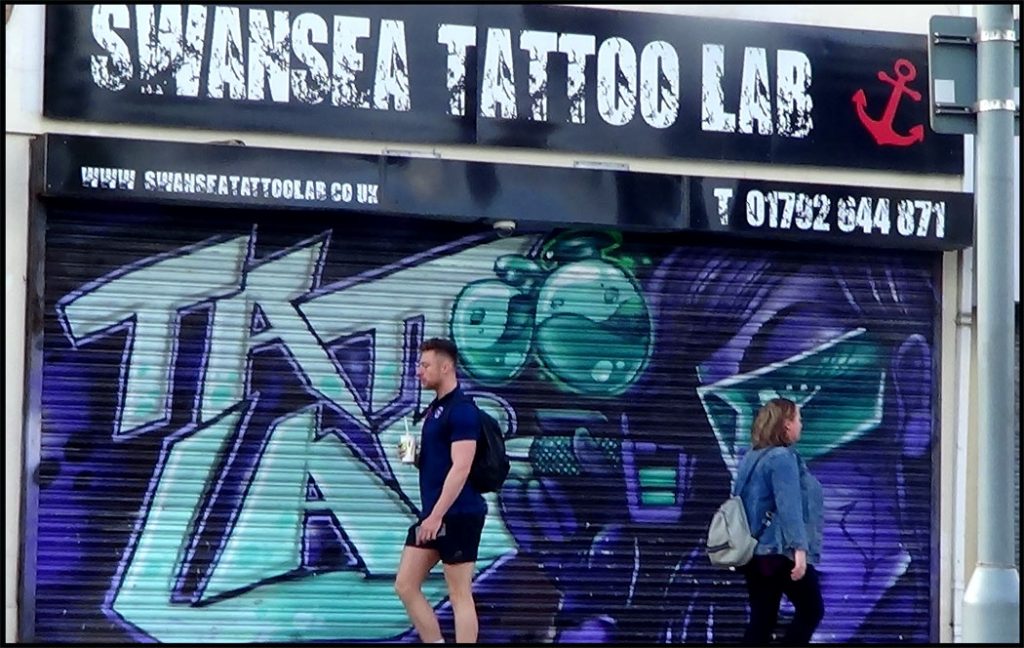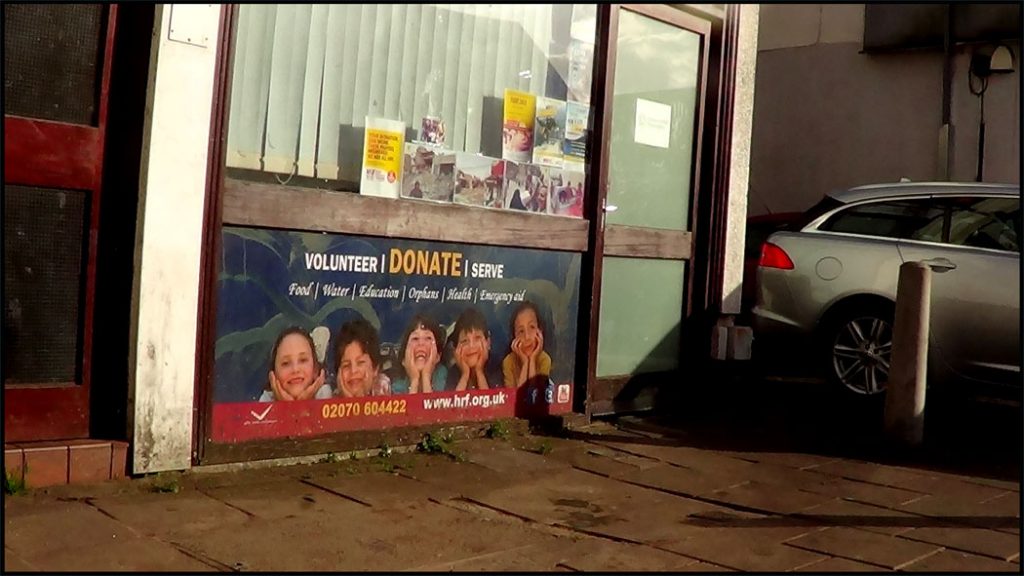 Volunteer, Donate and Service, for good causes are good for society at last.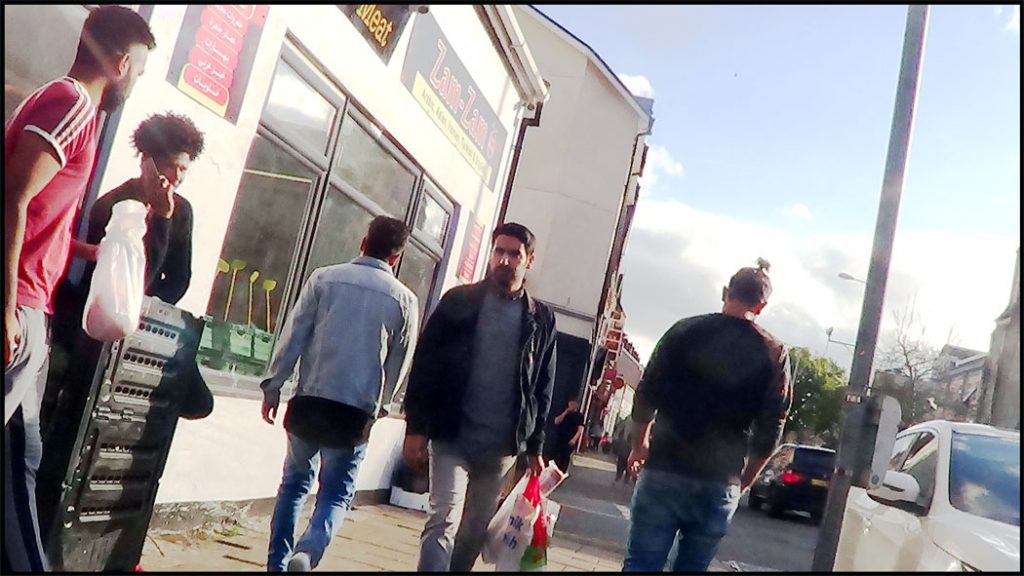 There is quite a mixed population in Swansea. Many Arabic shops, and Chinese shops on St. Helens Road and also Arabic, Chinese, Indian, and Thai restaurants throughout Swansea. So, we see all races of people walking on Swansea streets.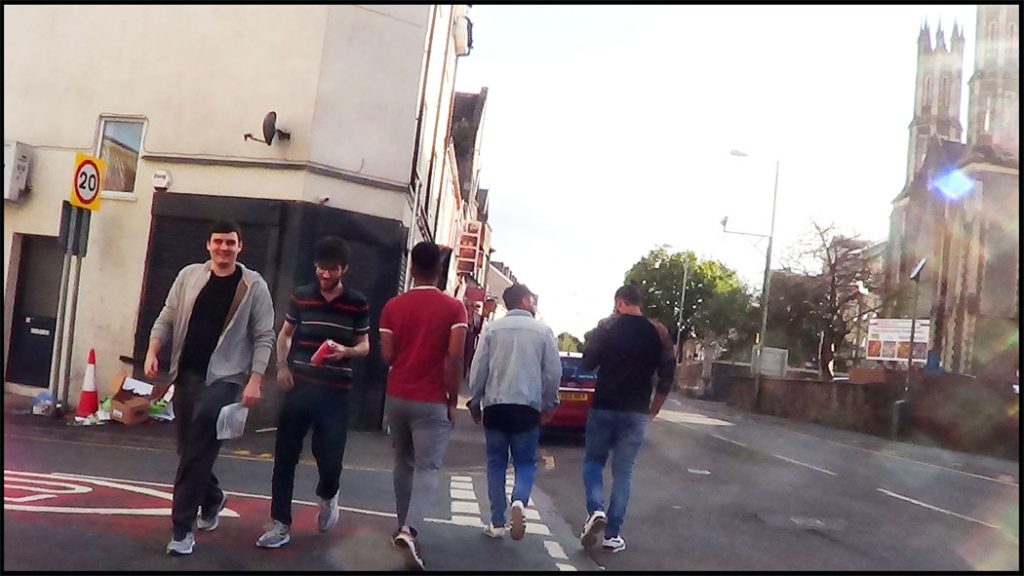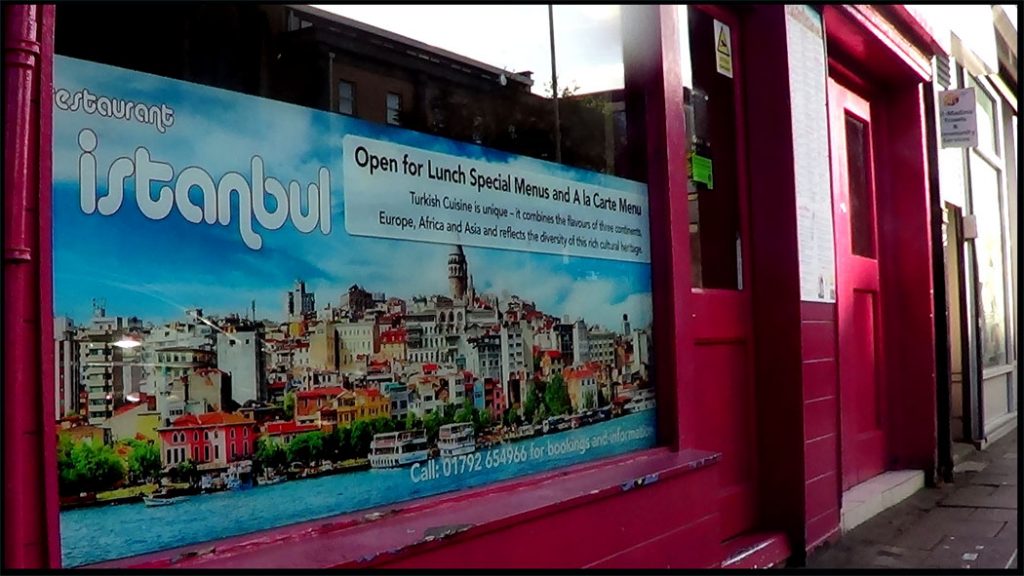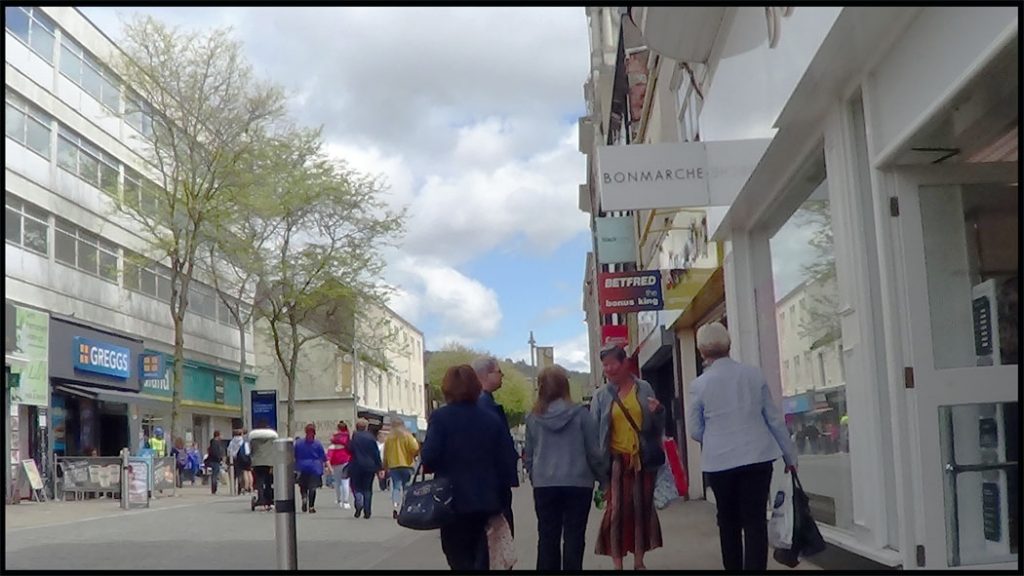 This is Swansea Shopping center, where I took these photographs on Tuesday, May 28, 2019.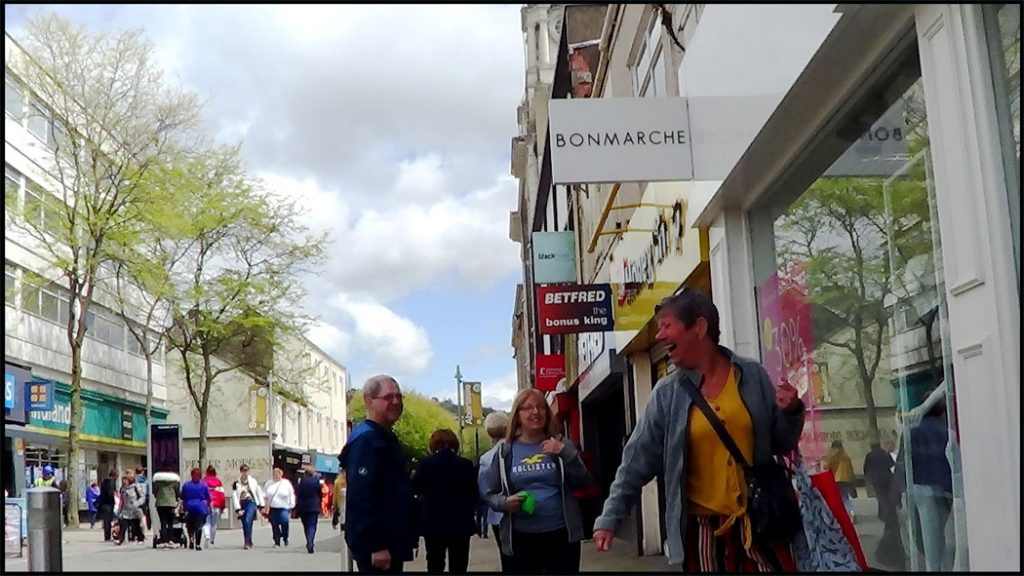 By accident, I captured a picture of Phyllis neighbors and friends, Mikey, and Betty, his sister, stood next to him, they were talking to someone. These two people were very helpful to Phyllis, John's sister. We are very grateful for their generosity.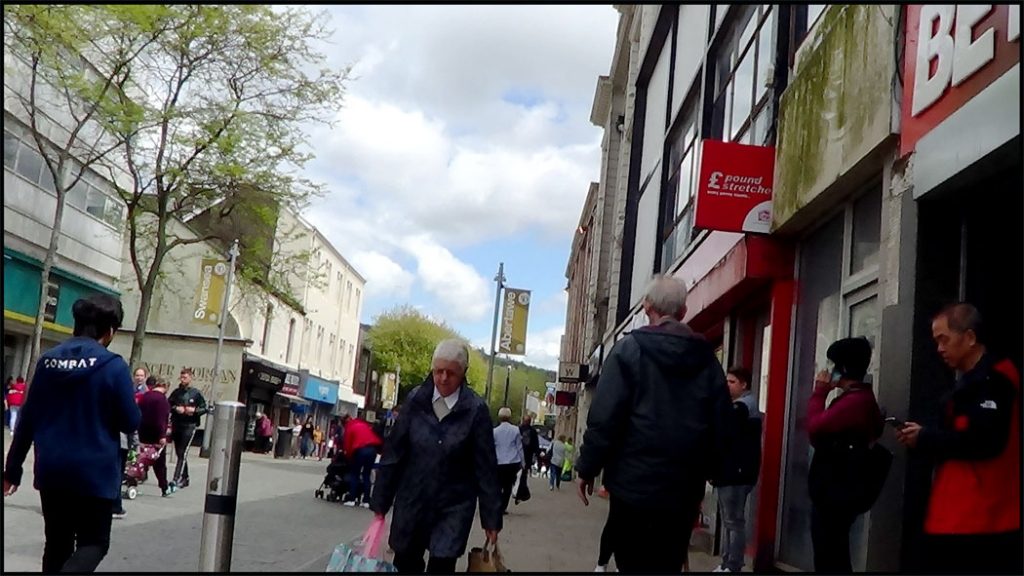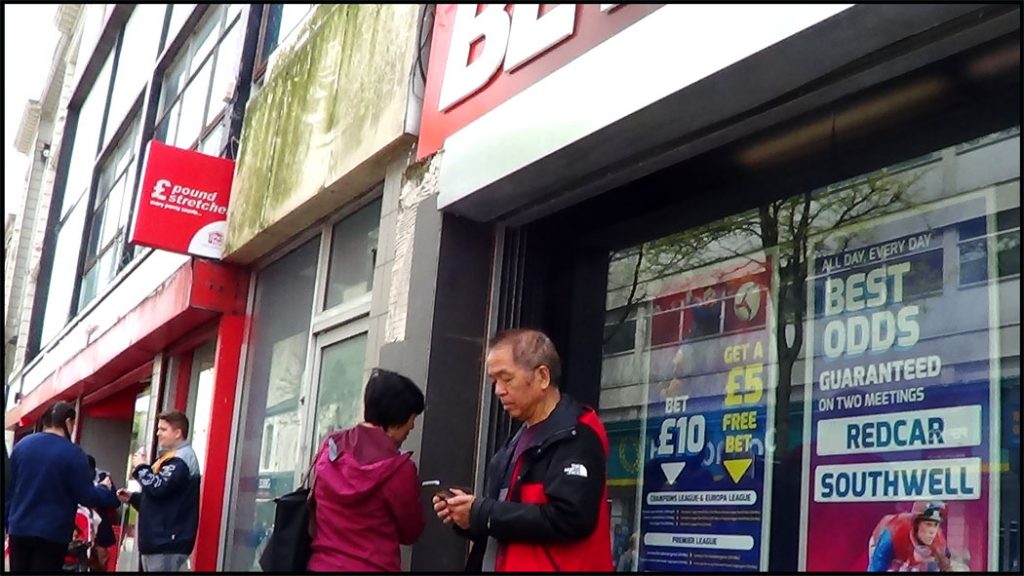 John told me that he saw Chinese people in Swansea more than in previous years.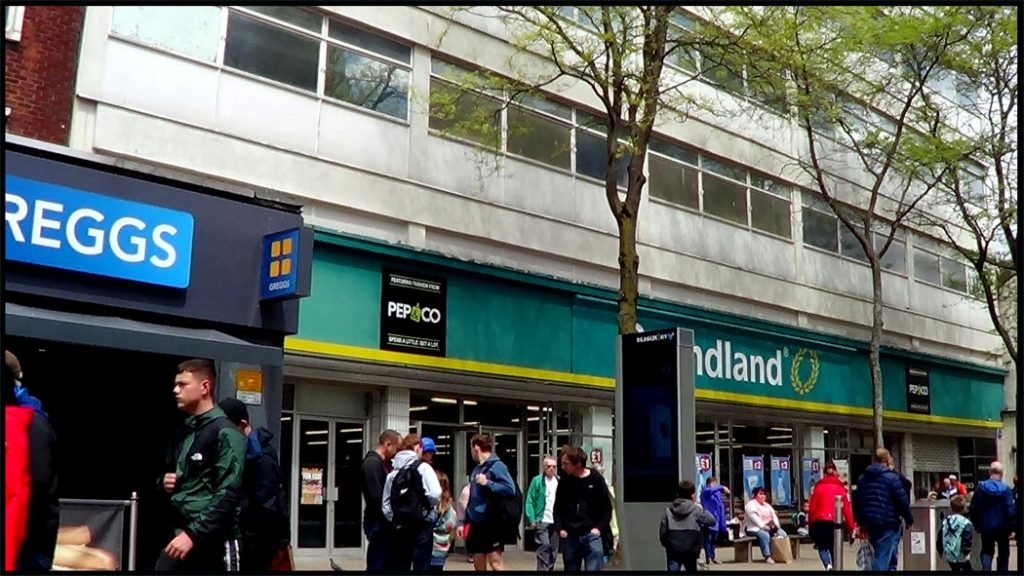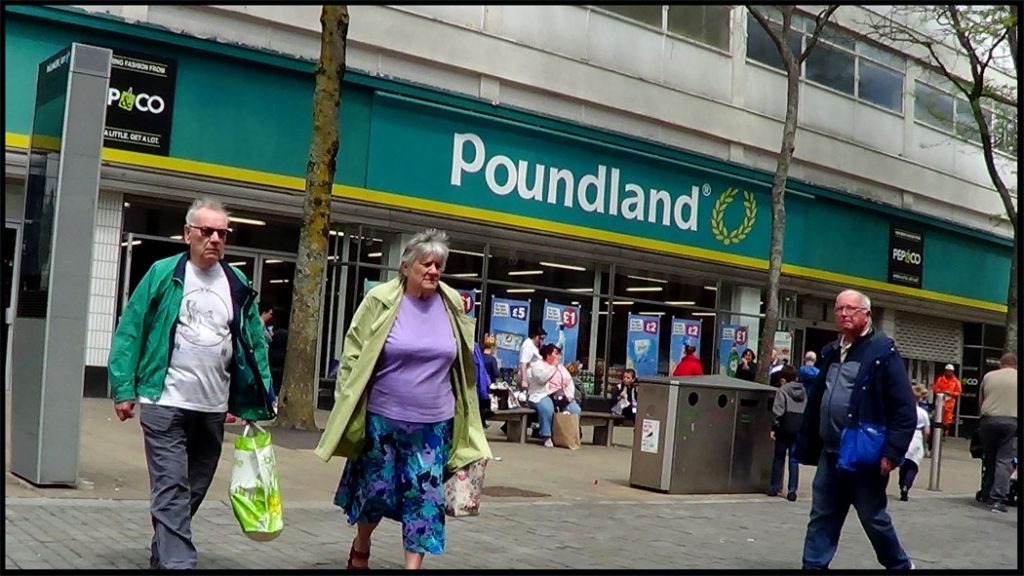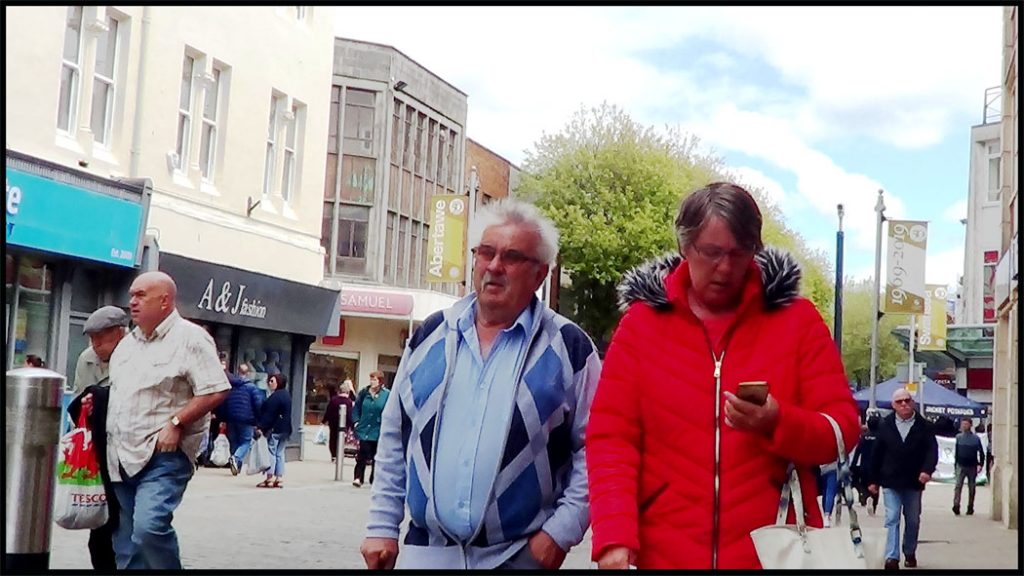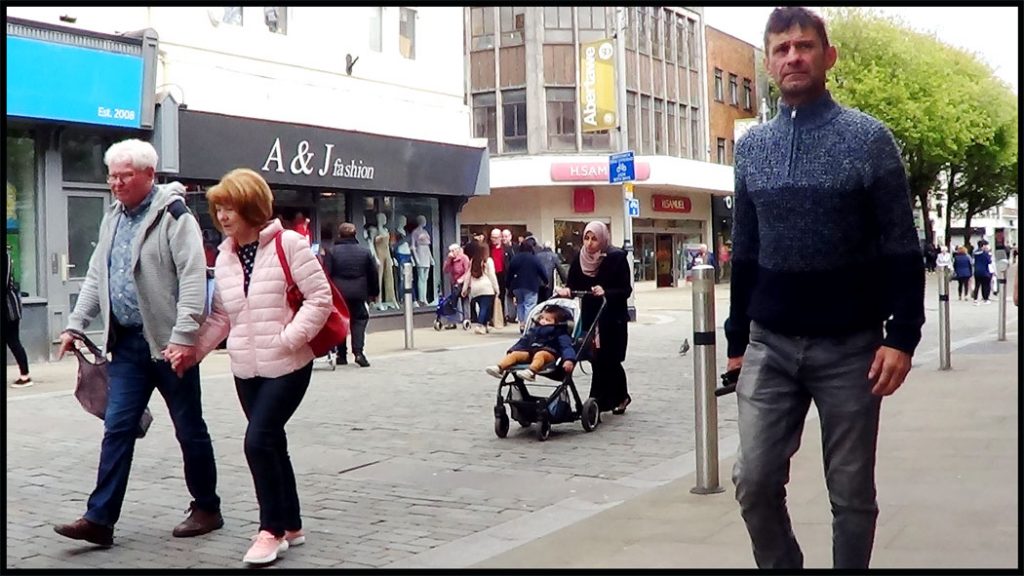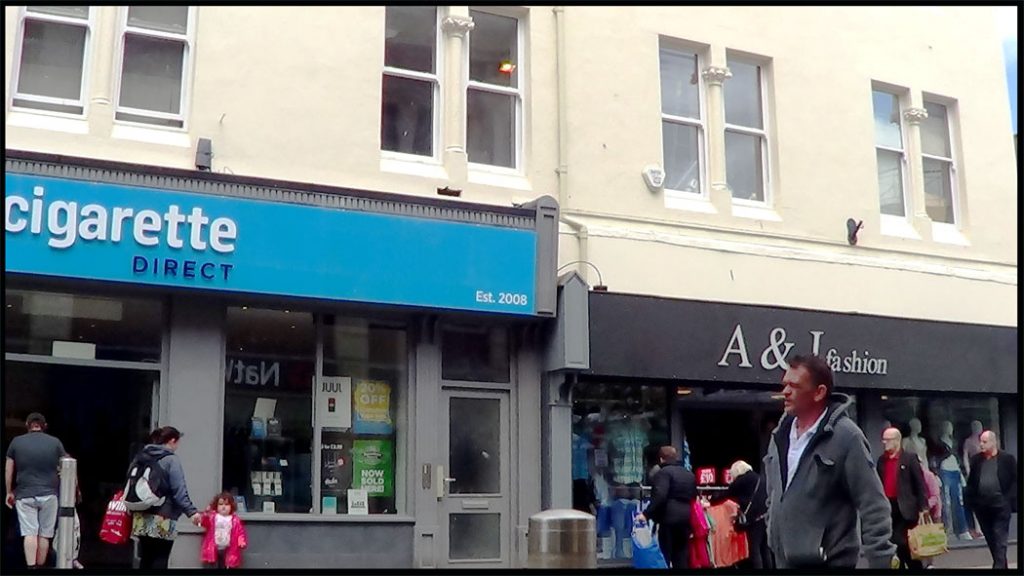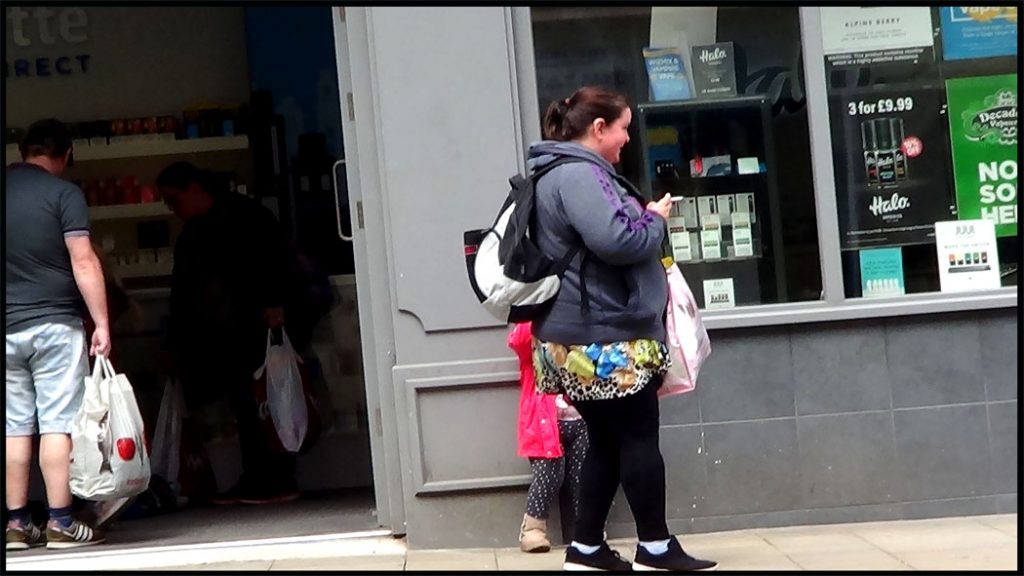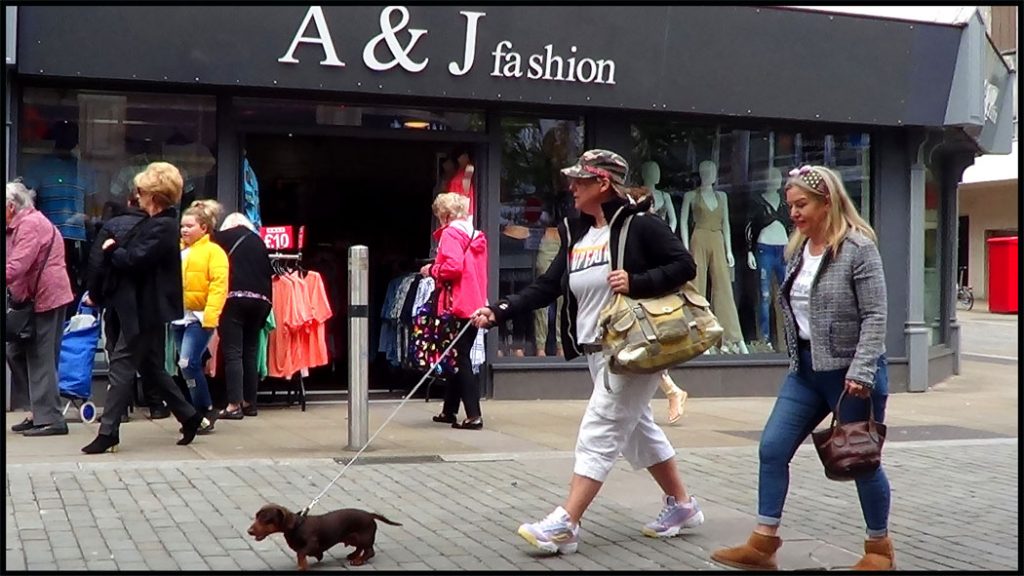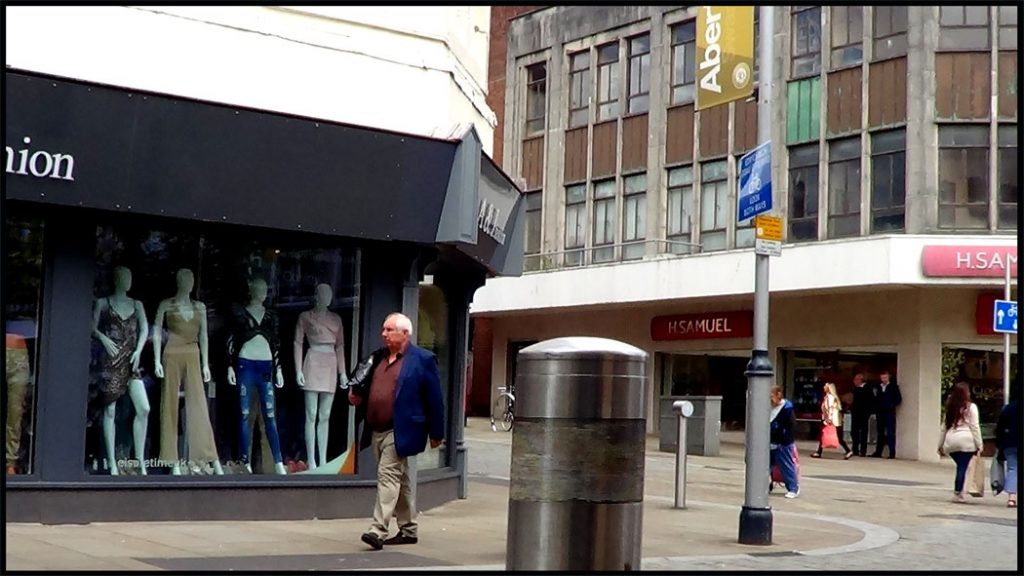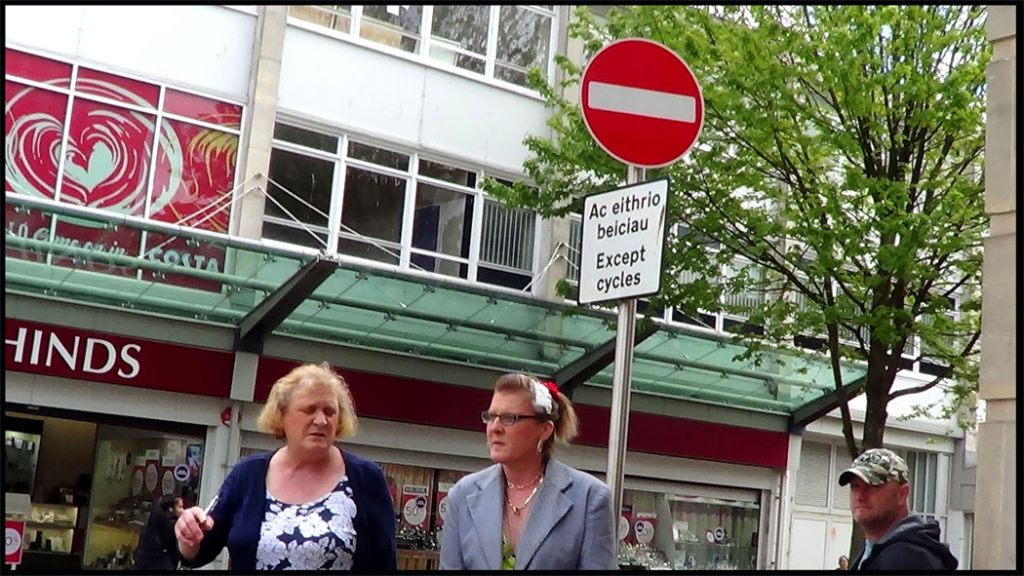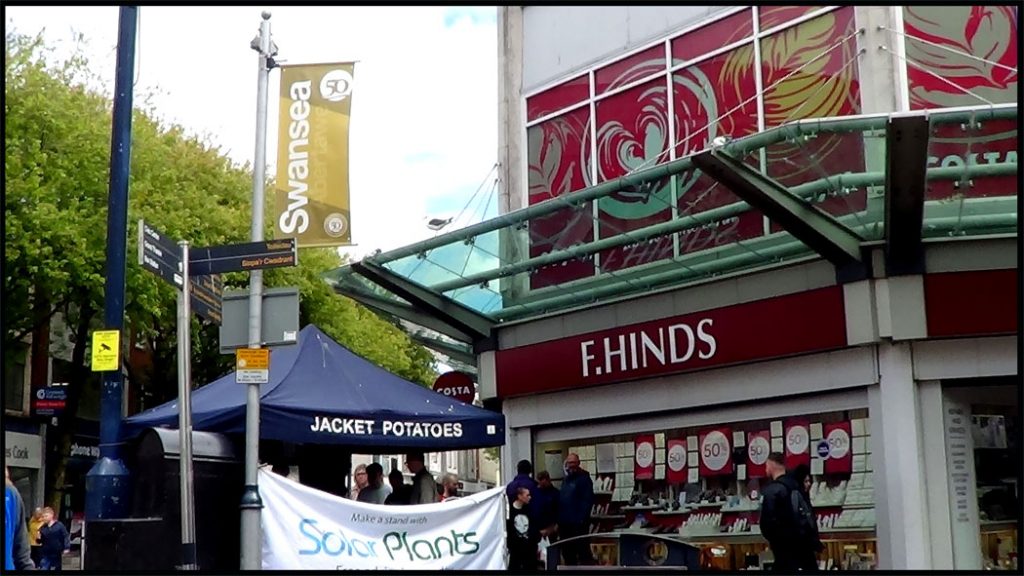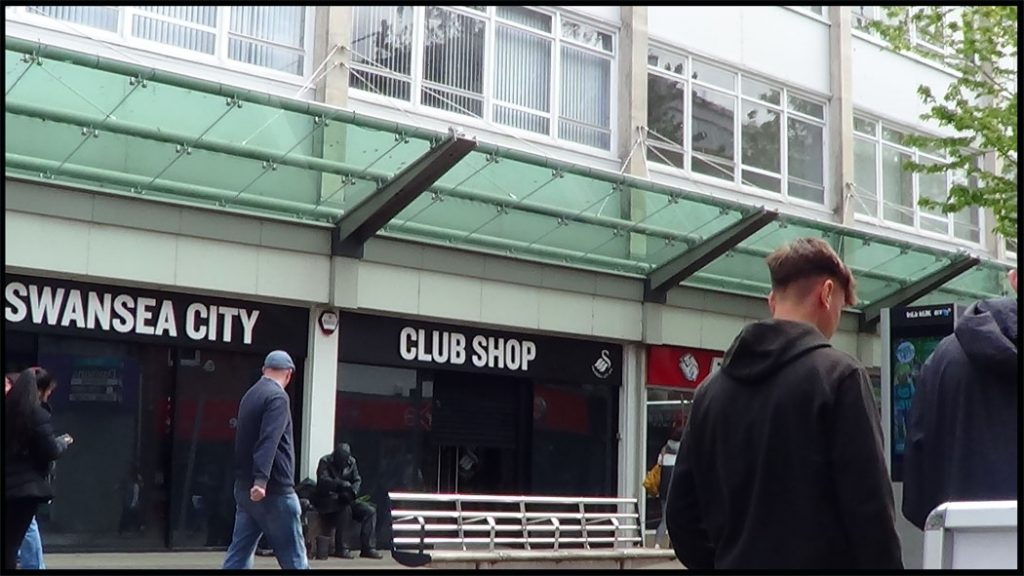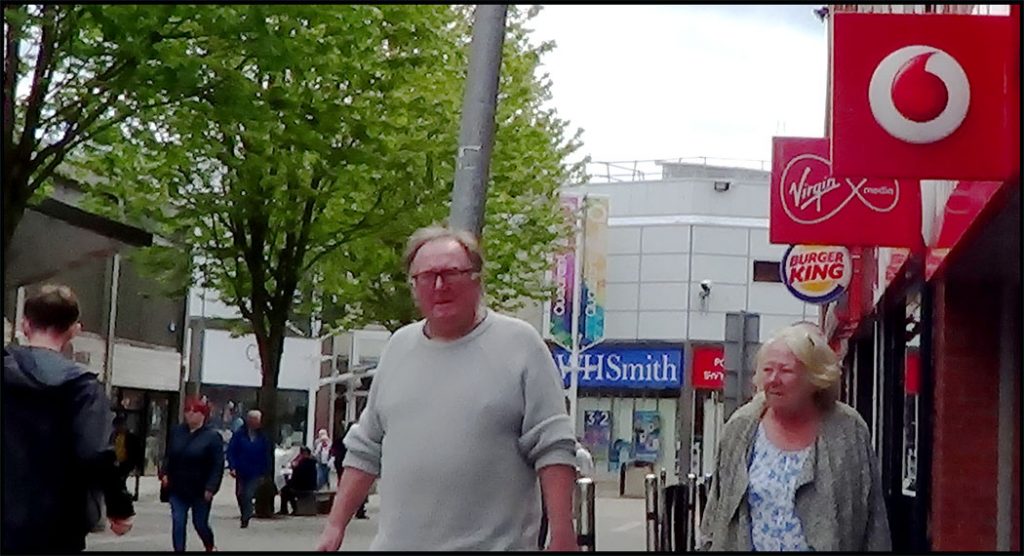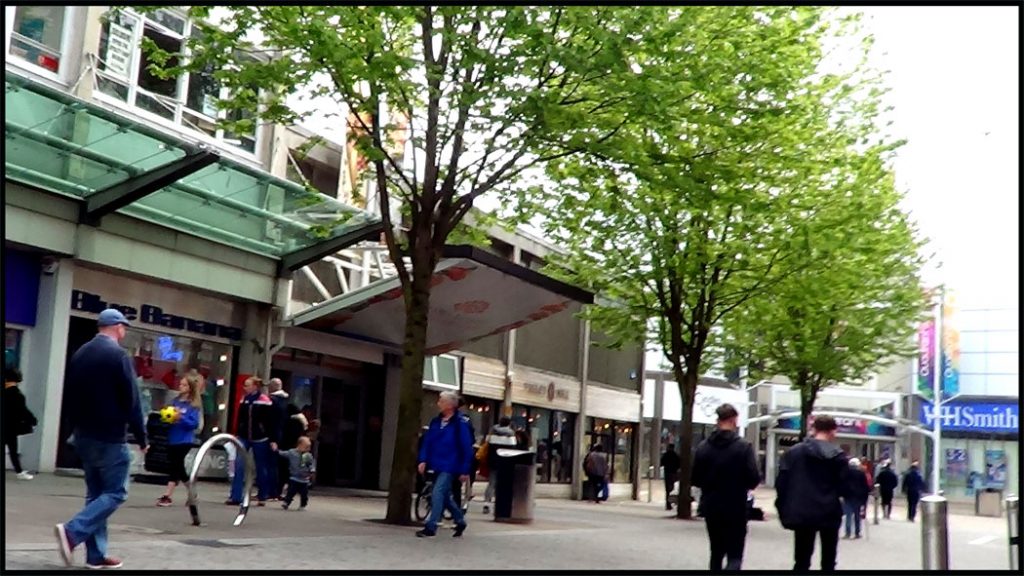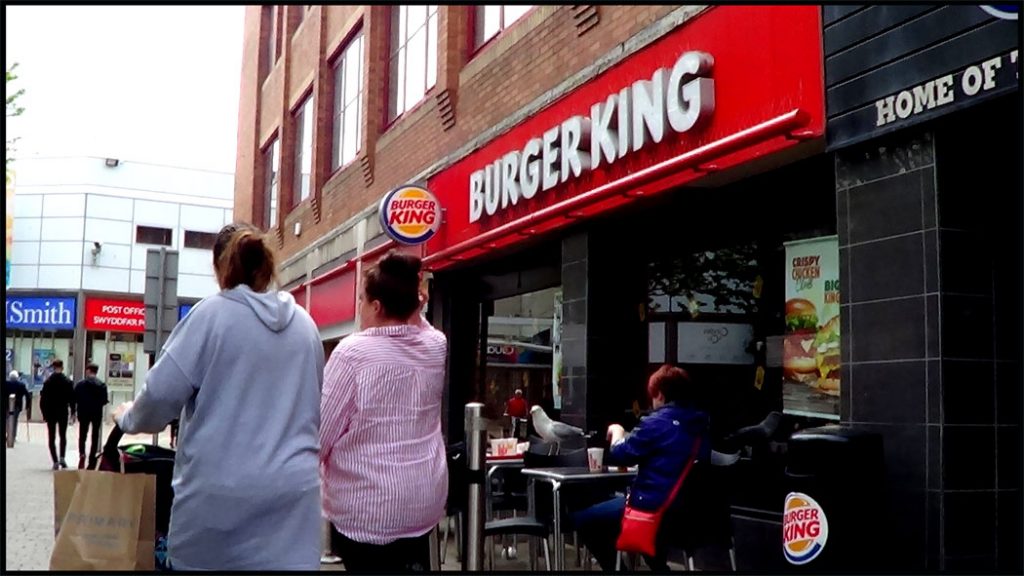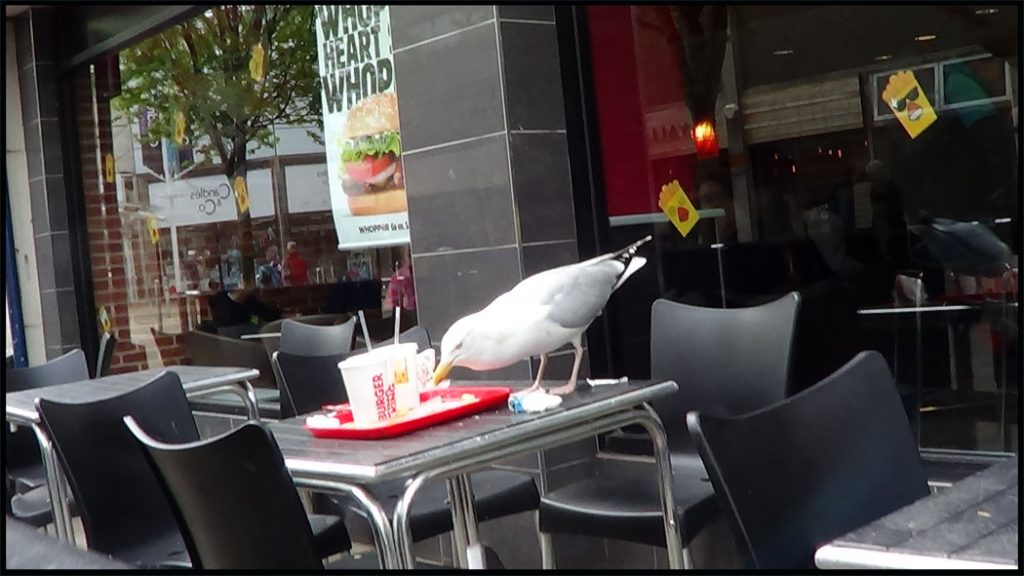 I was really surprised and enjoyed seeing this Seagull eating French frys on the tray, as if he or she was one of Burger King's customers.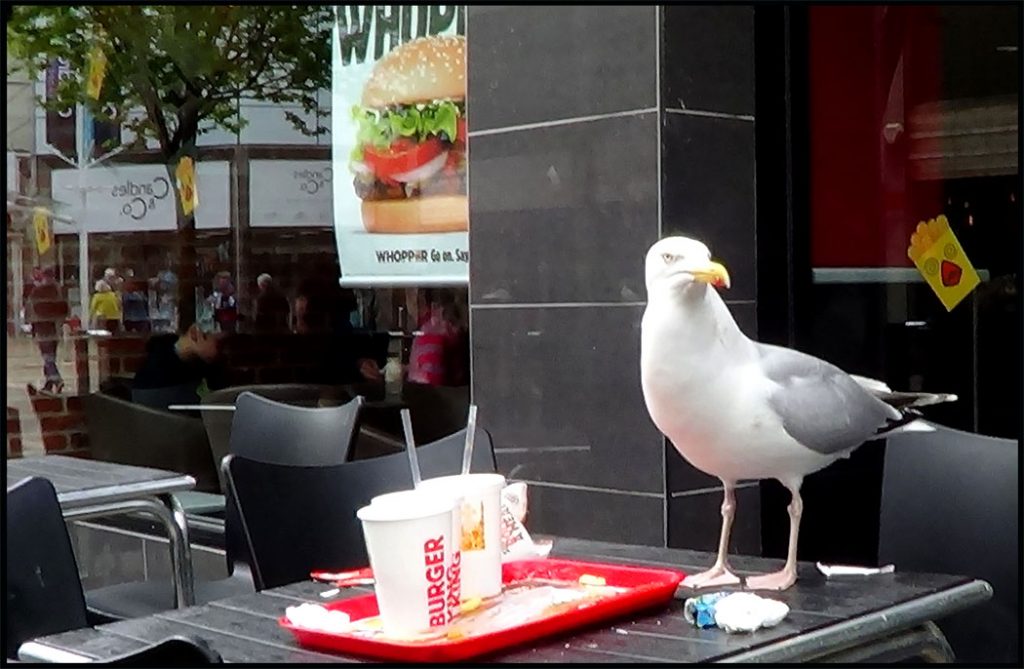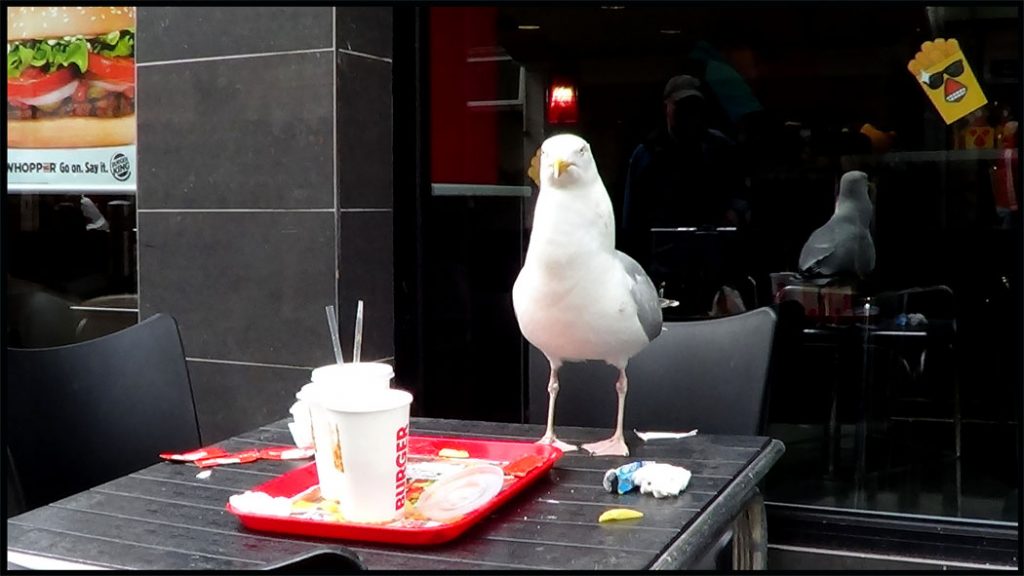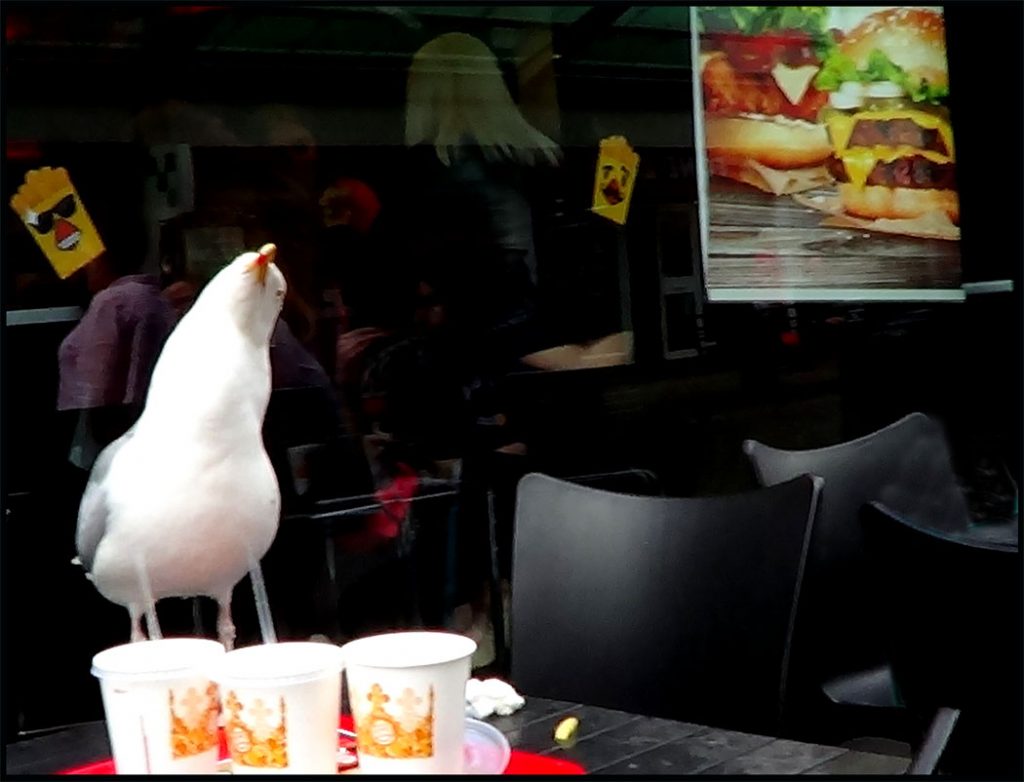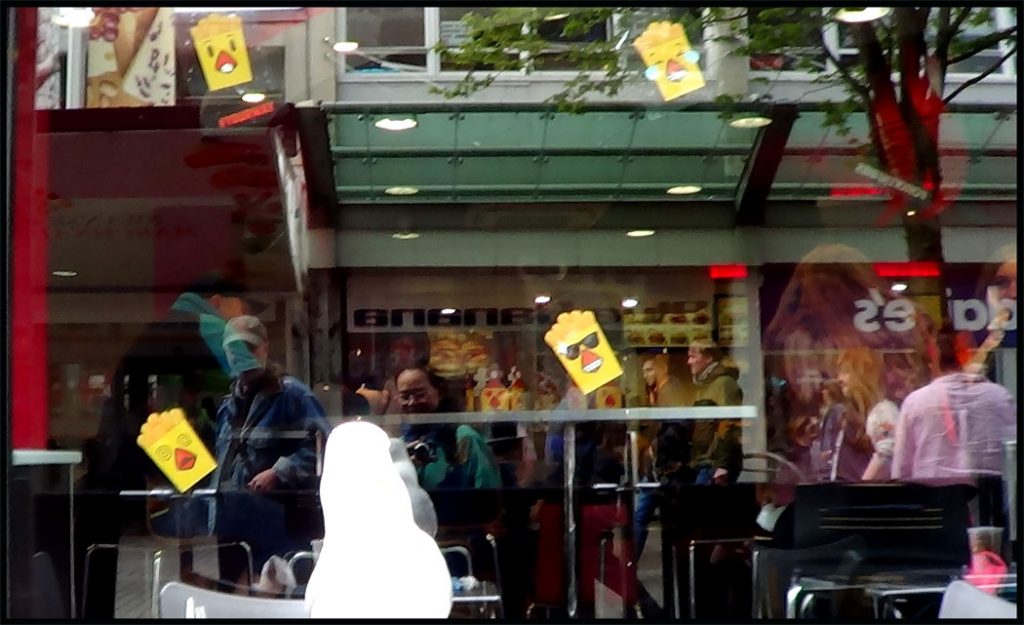 It is fun to see our reflection on the glass window.