Photographs by Ing-On Vibulbhan-Watts and Mali DeSantis
Artwork by John Watts

🙂 🙂 🙂Happy Birthday Bodhi 🙂 🙂 🙂
Tuesday, March 10, 2020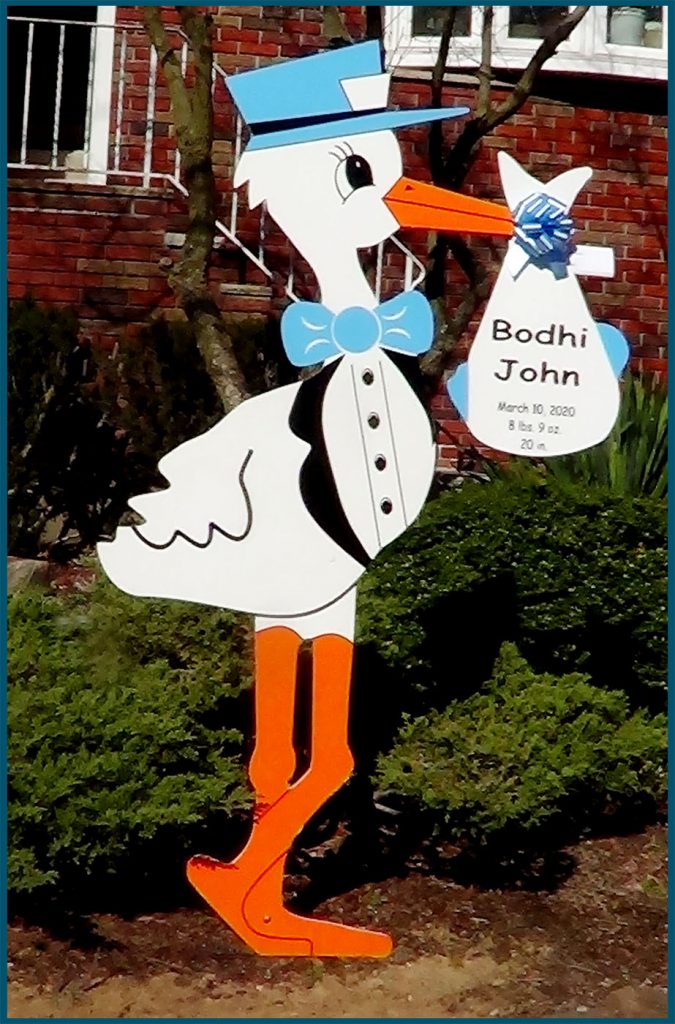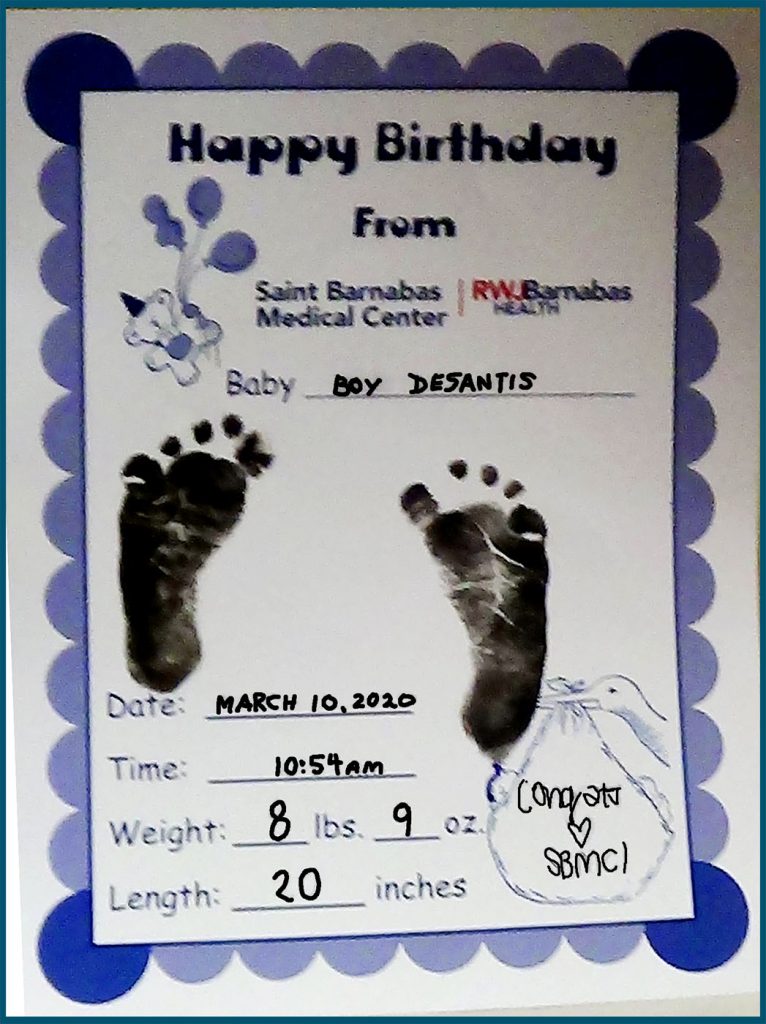 🙂 🙂 🙂Happy Birthday Bodhi 🙂 🙂 🙂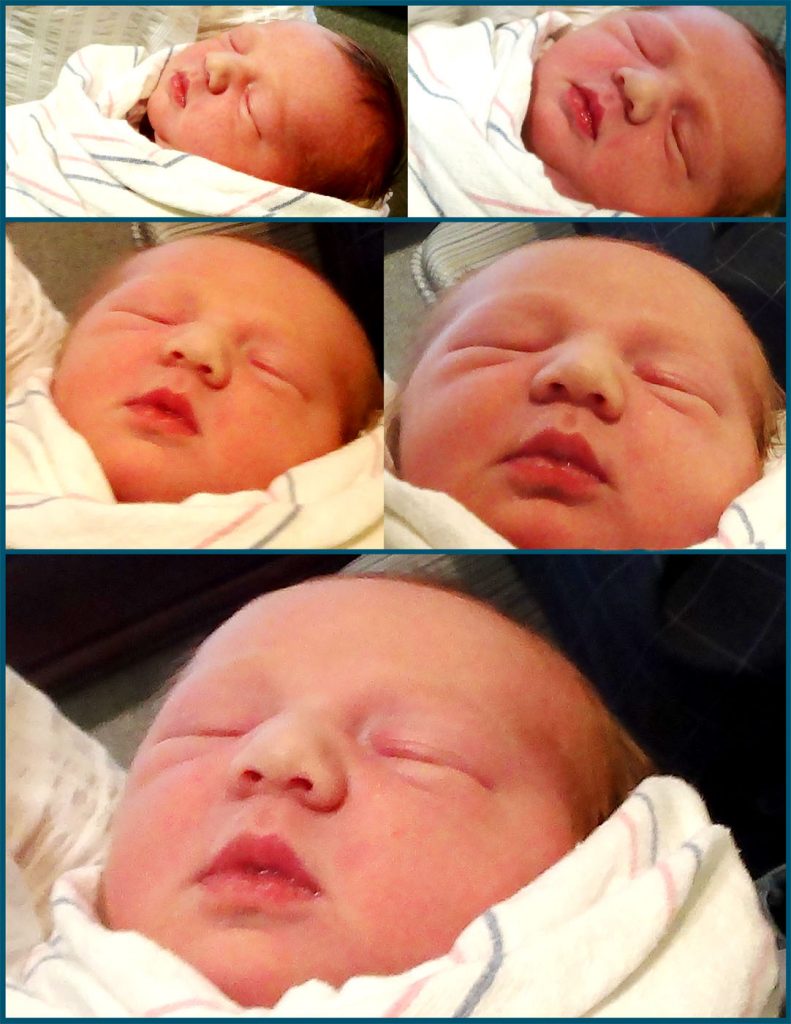 Bodhi's First Day on Earth, Tuesday, March 10, 2020.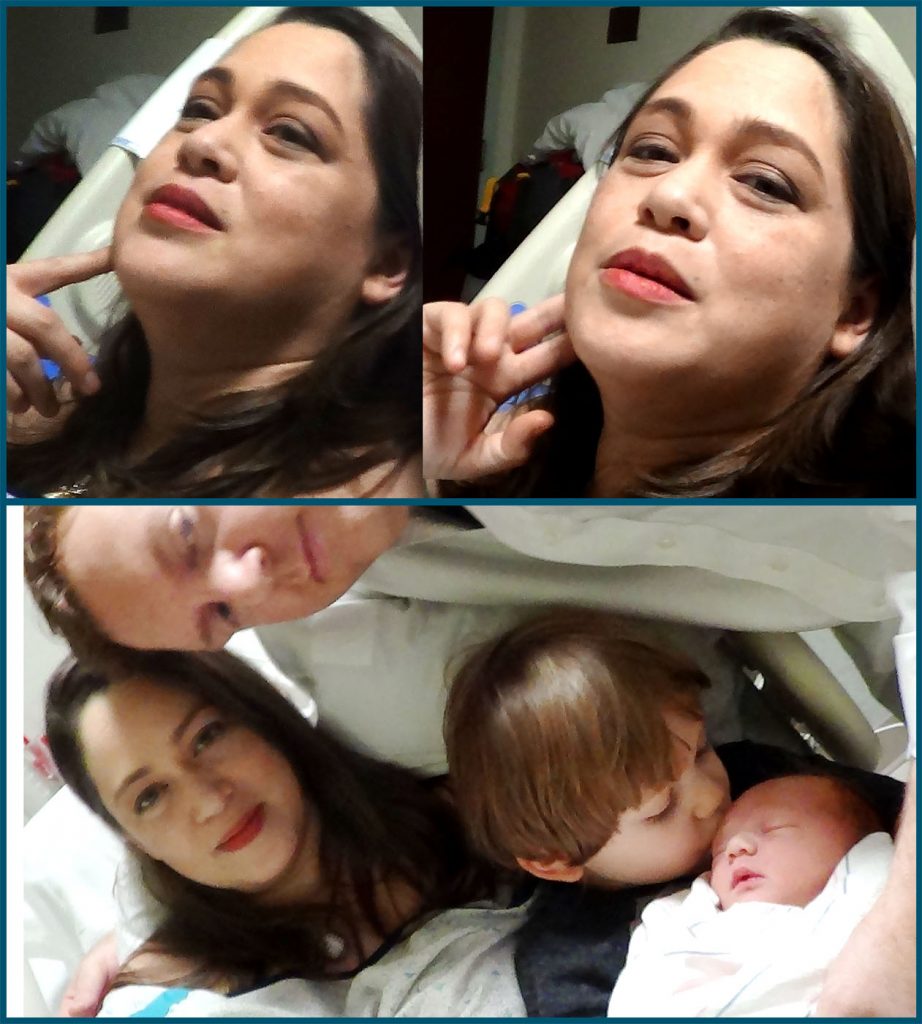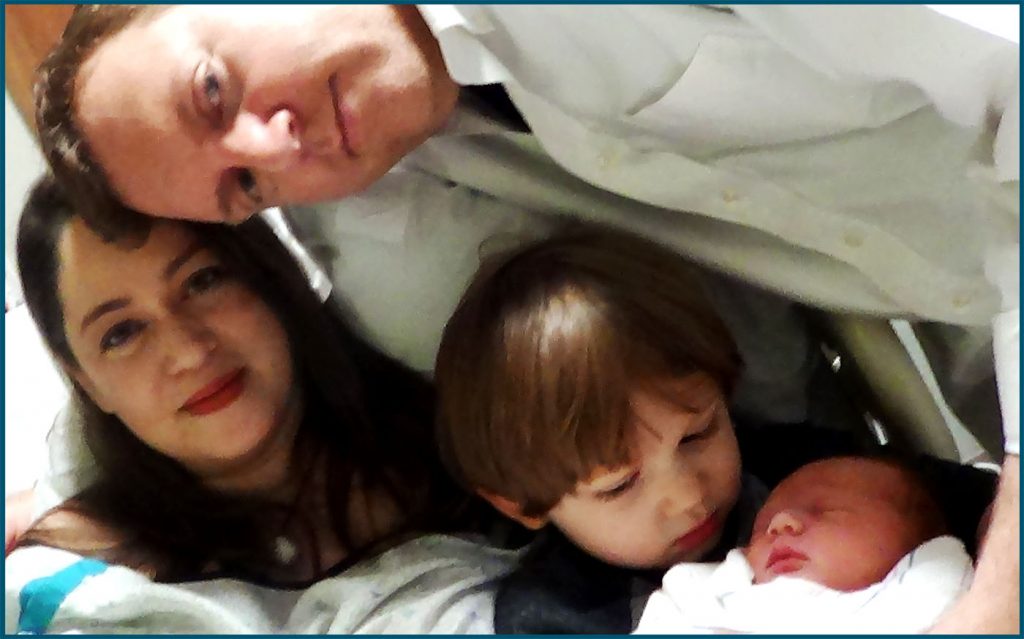 New born, Baby Bodhi, Big Brother Kai, Mommy Mali and Daddy Jim (James DeSantis), Tuesday, March 10, 2020.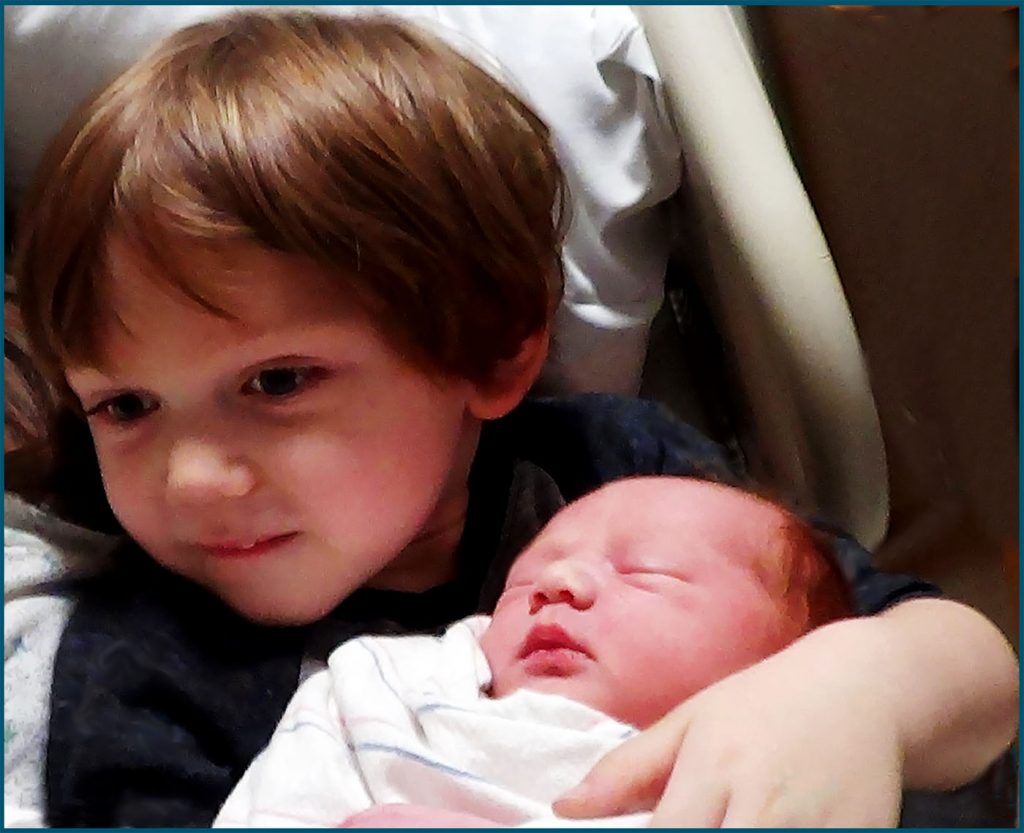 Big brother, Kai holds Baby Bodhi for the first time on Tuesday, March 10, 2020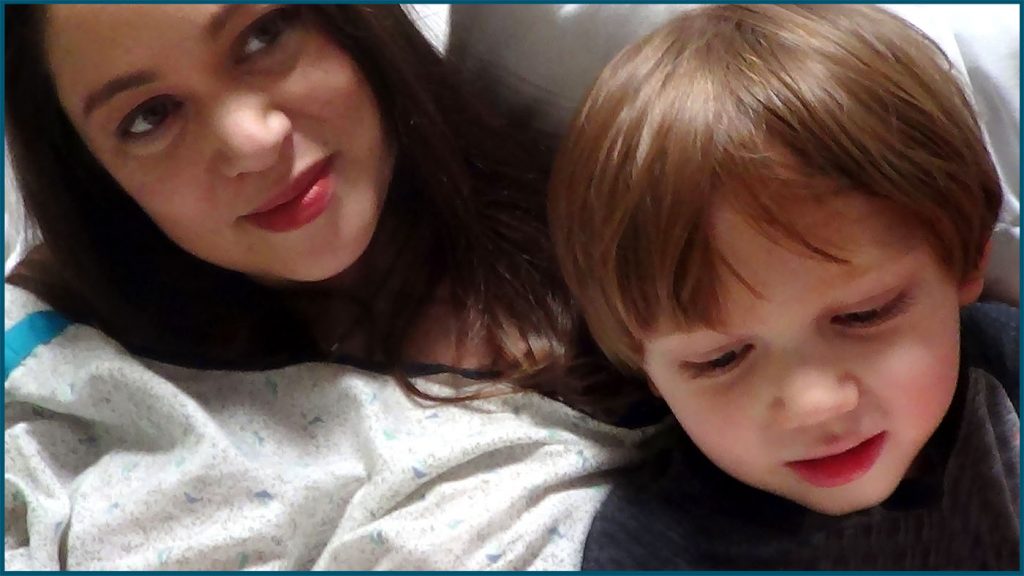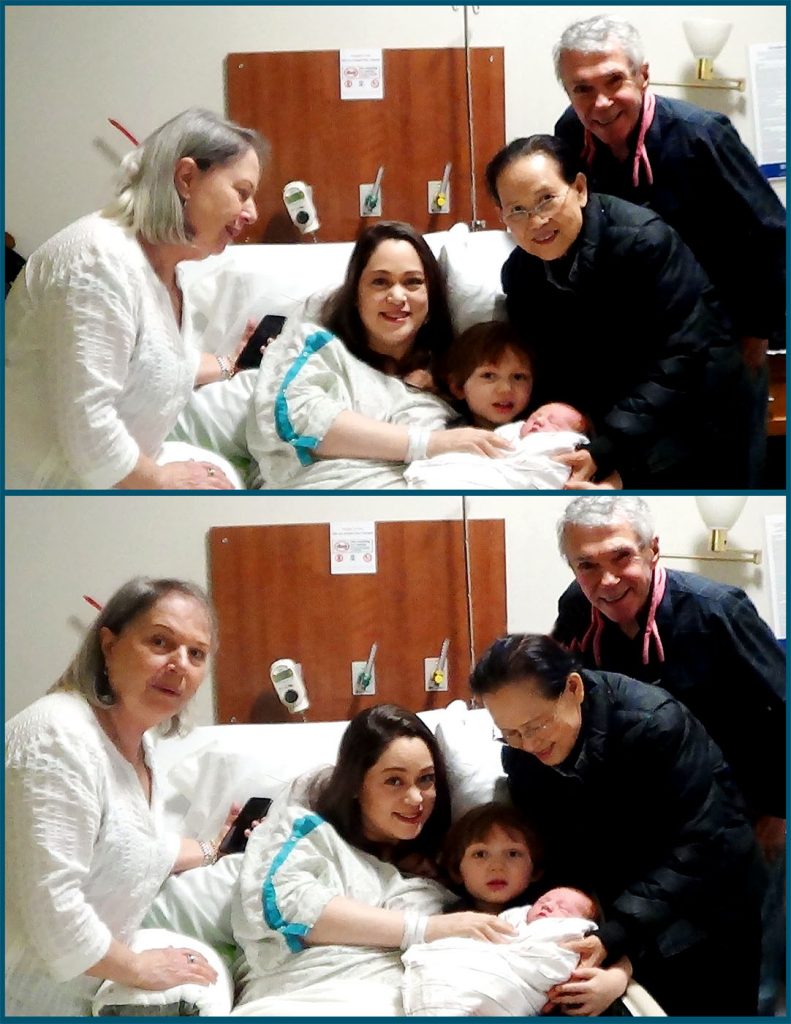 New born, Baby Bodhi, Big Brother Kai, Mommy Mali, Grandma Ing from Thailand, Grandma Maria DeSantis from Italy, and Grandpa Jim DeSantis, descendant of Italian and Polish, on Tuesday, March 10, 2020.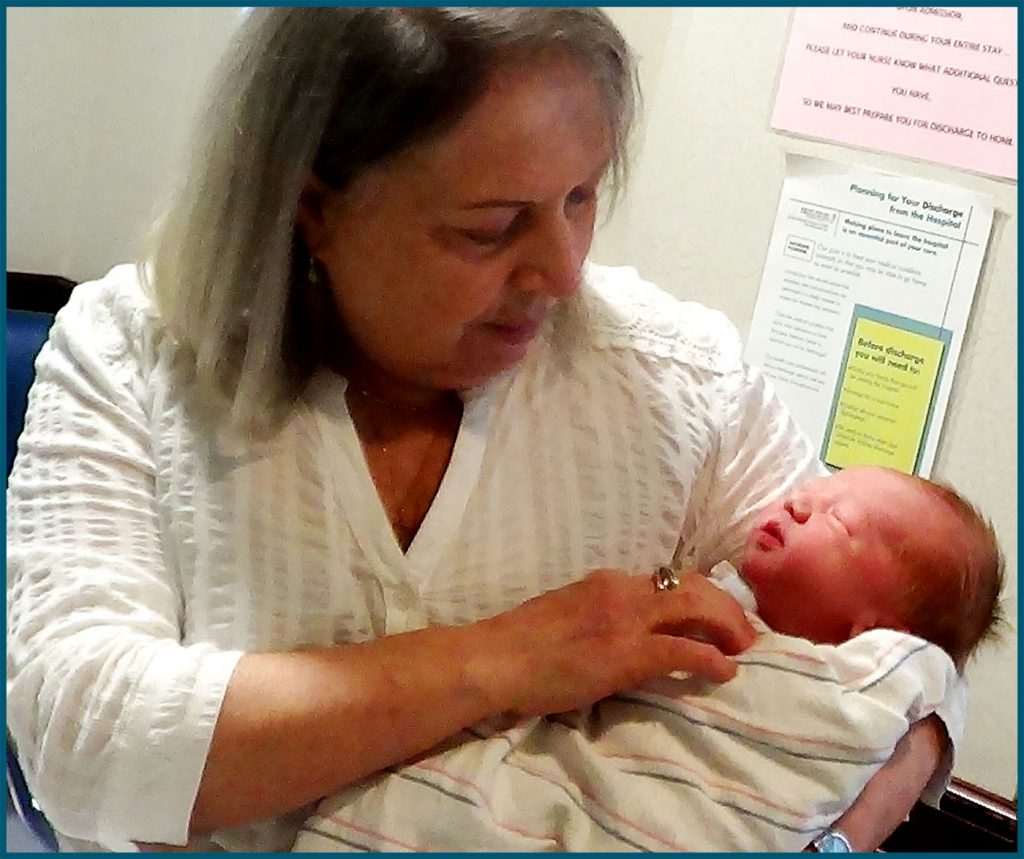 Bodhi and Grandma Maria DeSantis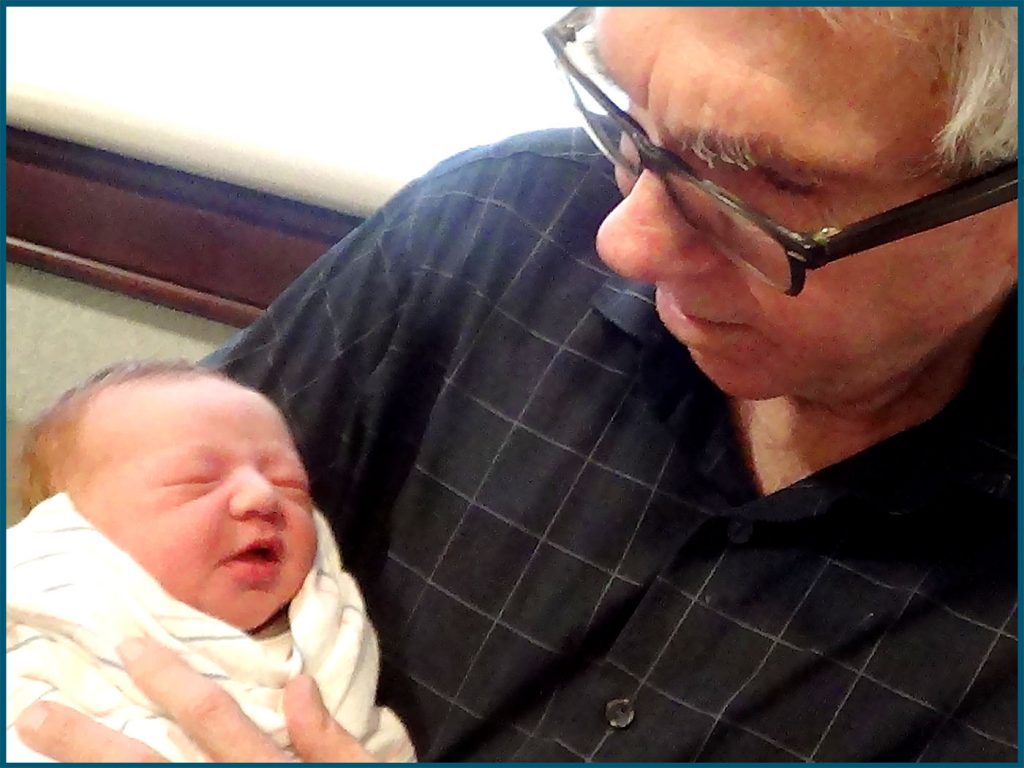 Bodhi and Grandpa Jim DeSantis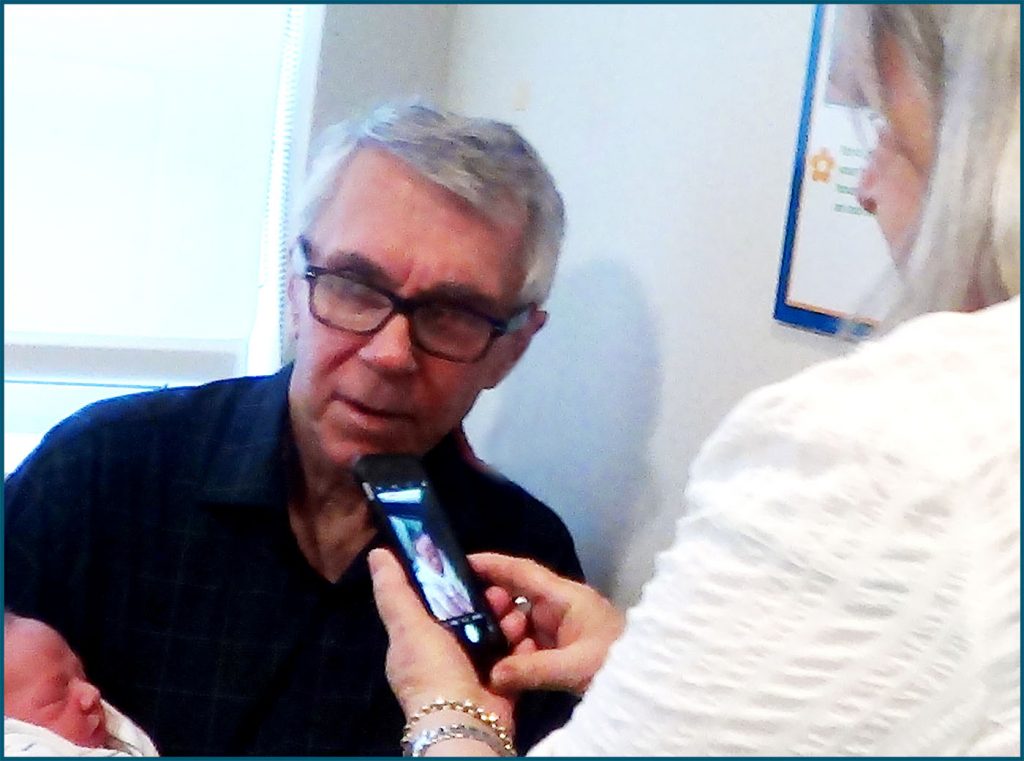 Grandma Maria is taking photos of Bodhi.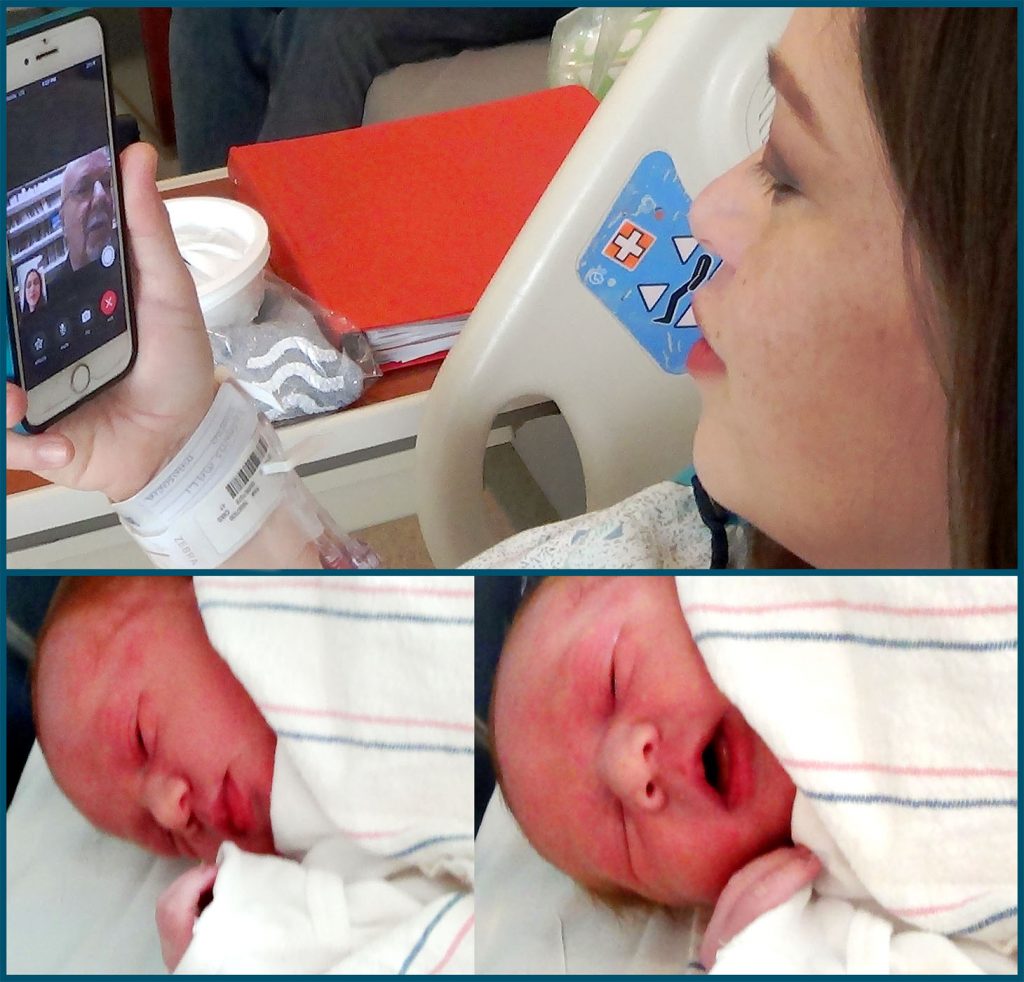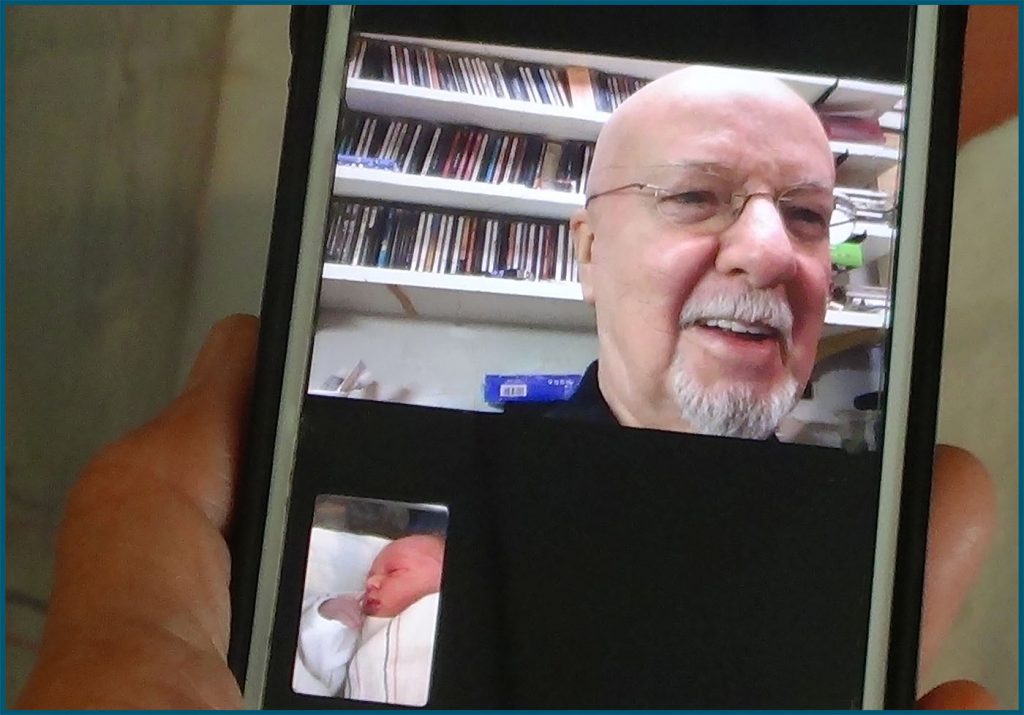 Grandpa John, from Wales, UK, could not come to the hospital for the birth of Bodhi, Mommy Mali called him on his iPad at home.  He was so glad to see the new born, Bodhi, on Tuesday, March 10, 2020.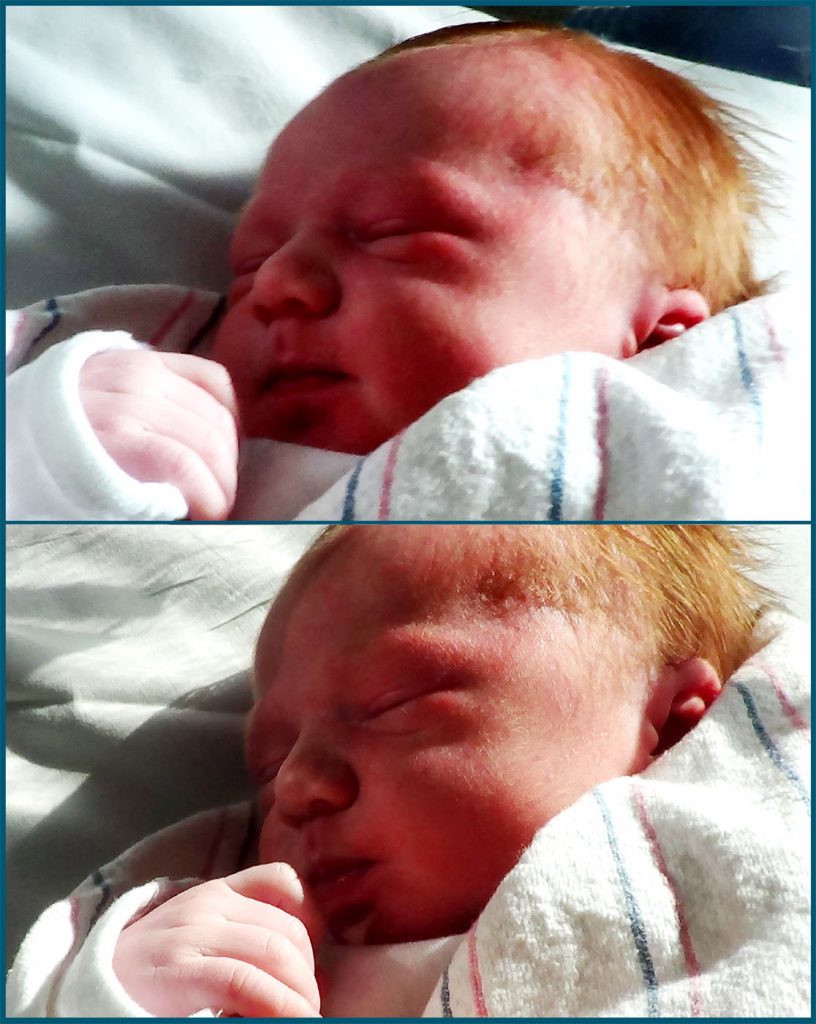 New born, Baby Bodhi was born with a full head of spiky red hair.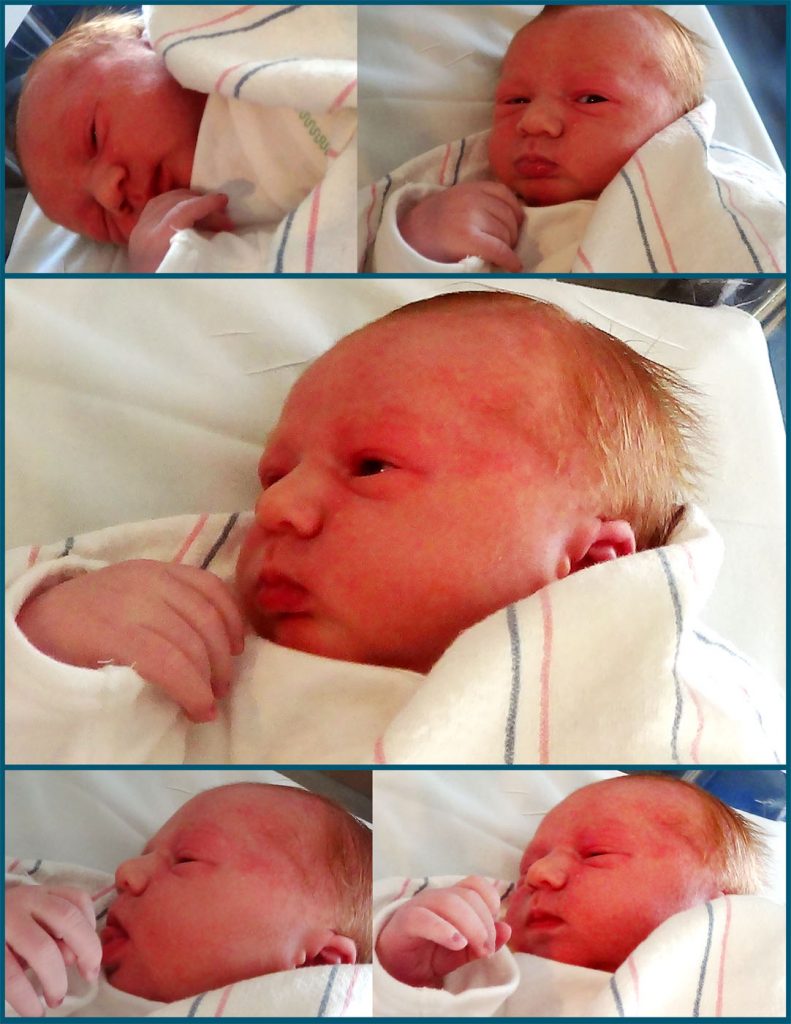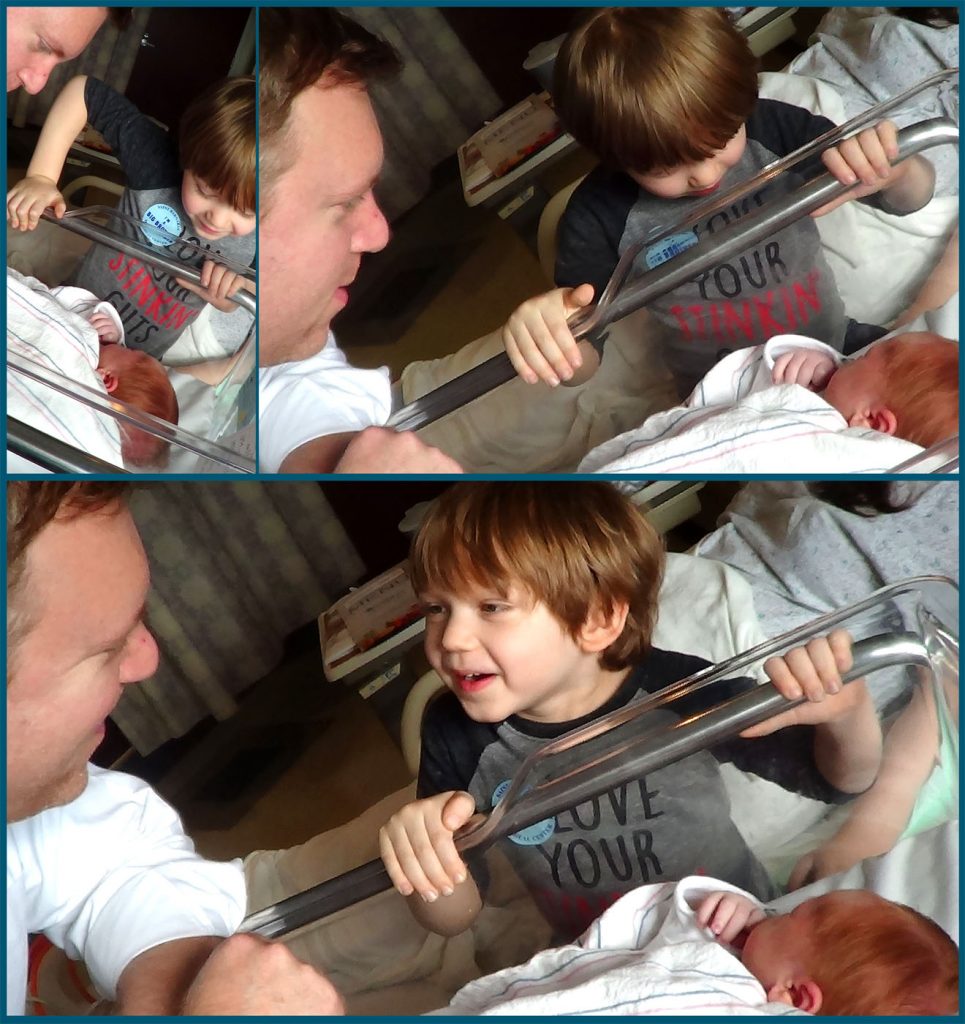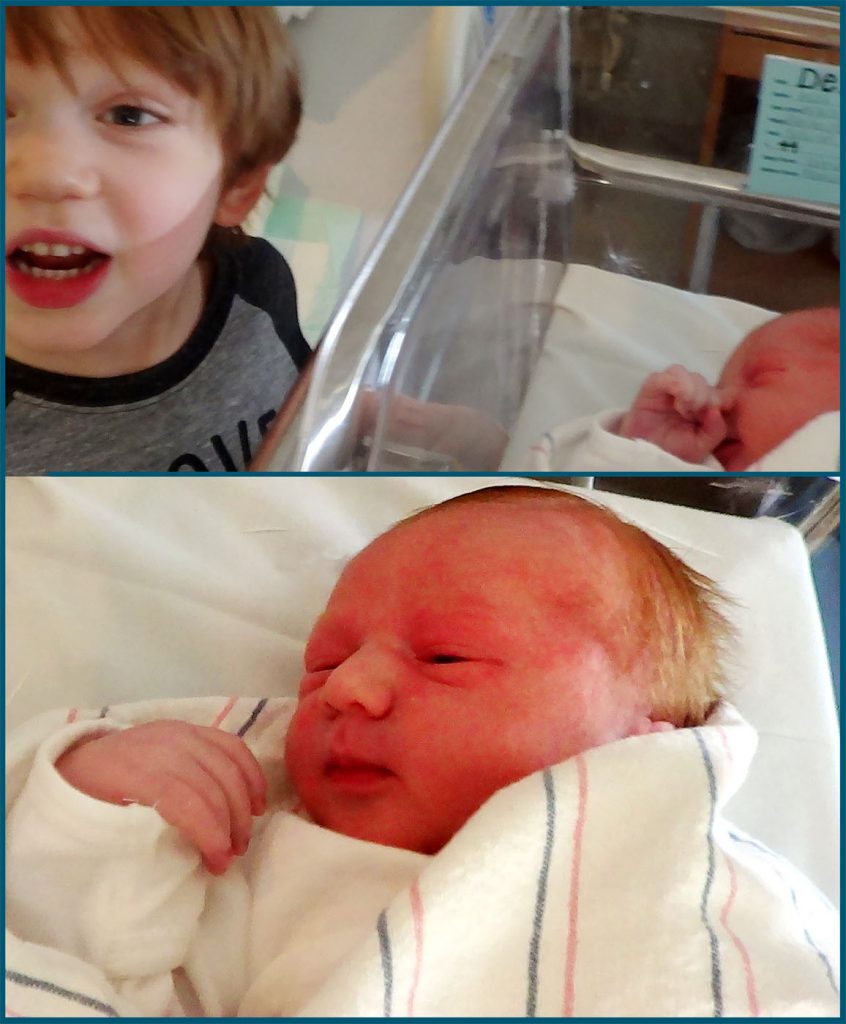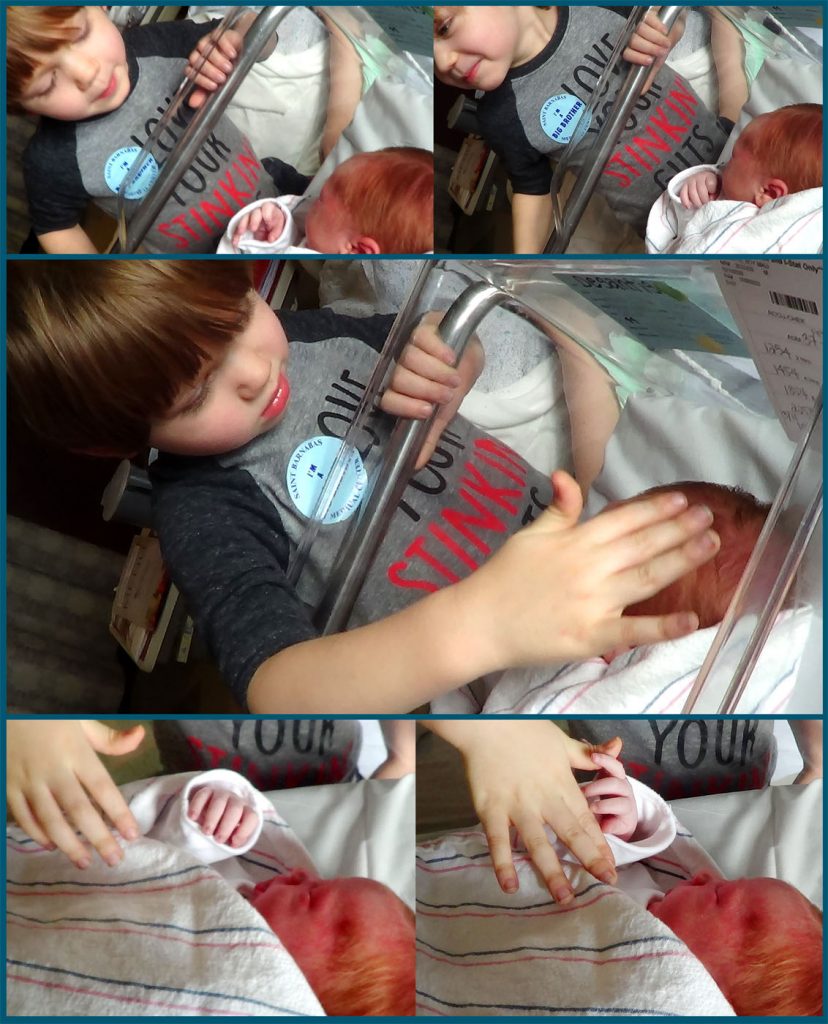 Big brother, Kai is gently touching Baby Bodhi head and fingers and, in his mind, saying "I will take care of you my little brother.".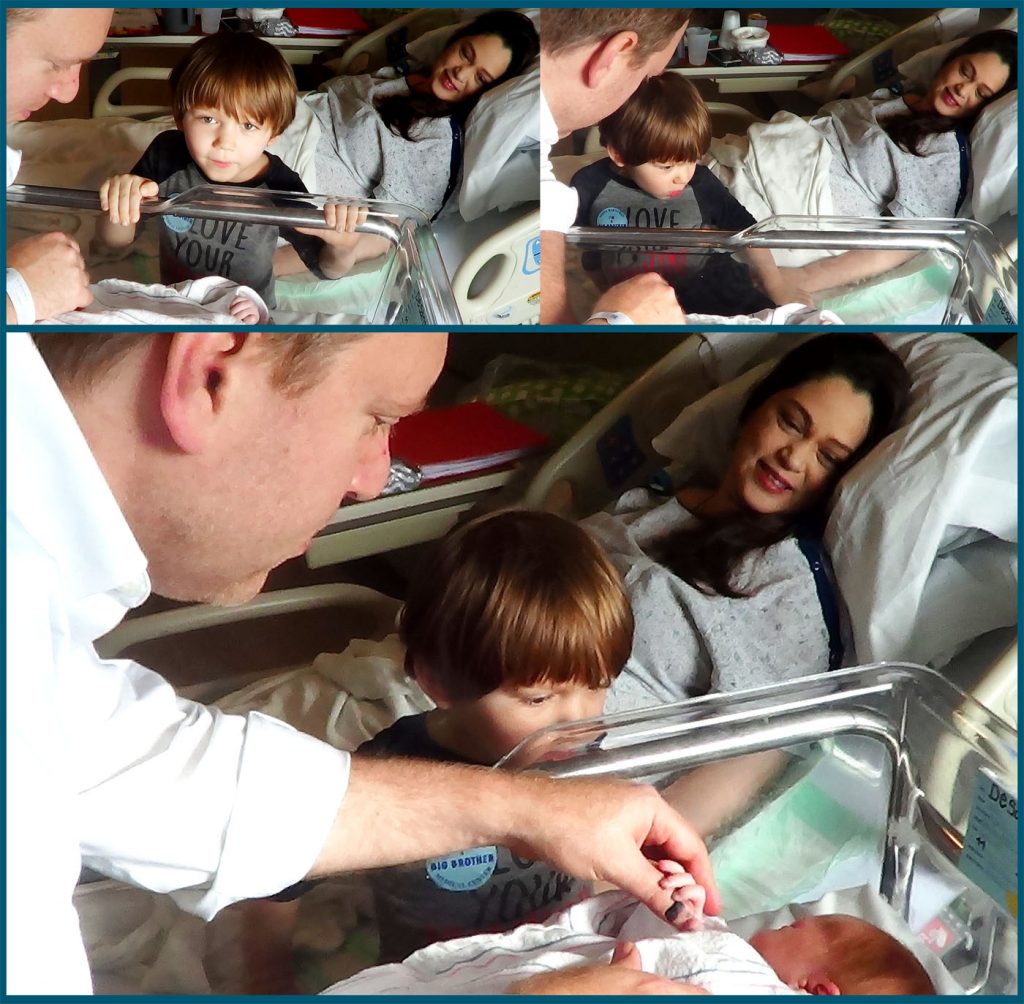 Daddy holds Baby Bodhi's hand with all his love and care.  Mommy is so happy to see that finally Baby Bodhi is here, joining with all the family and grownups to be healthy and strong like Big brother Kai.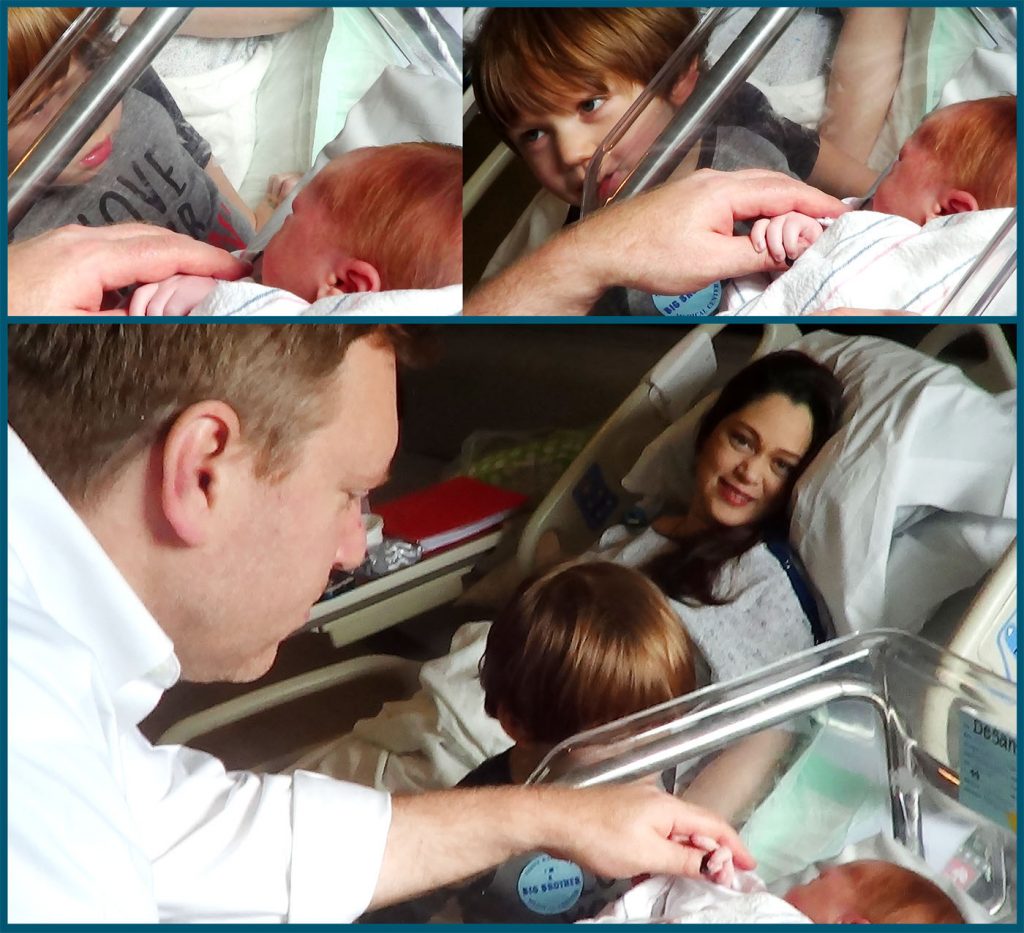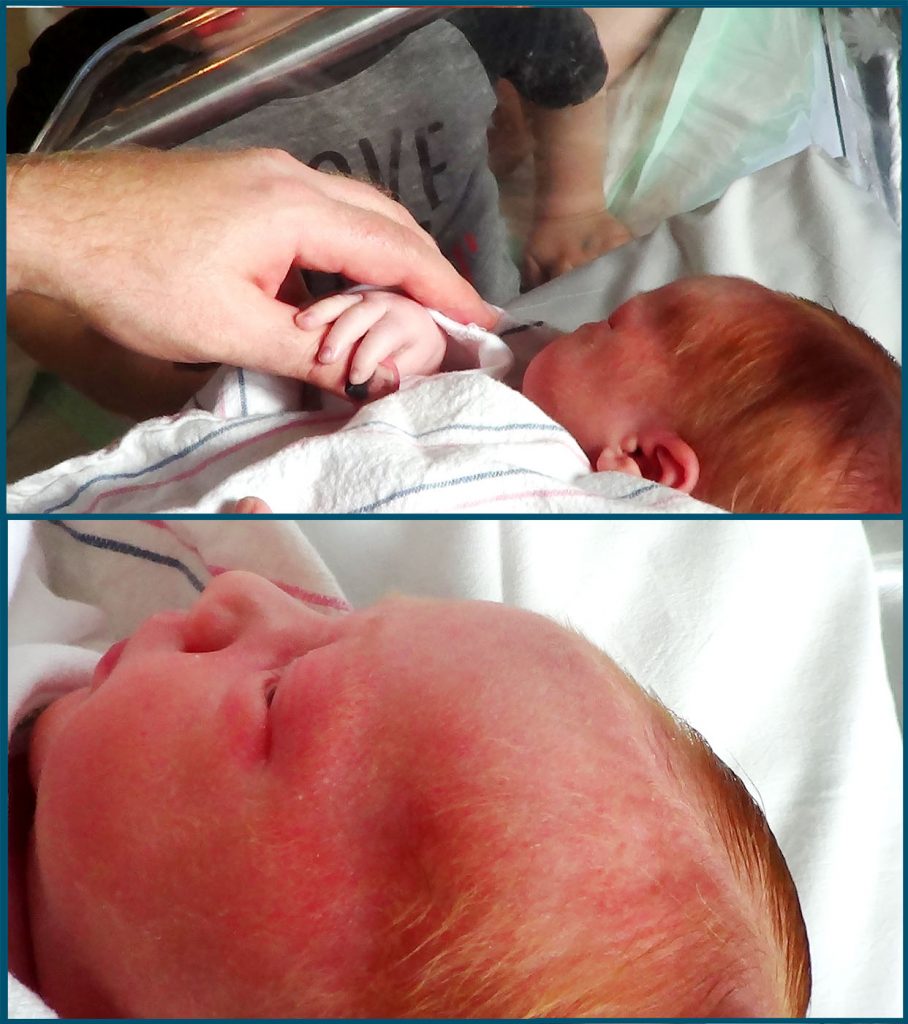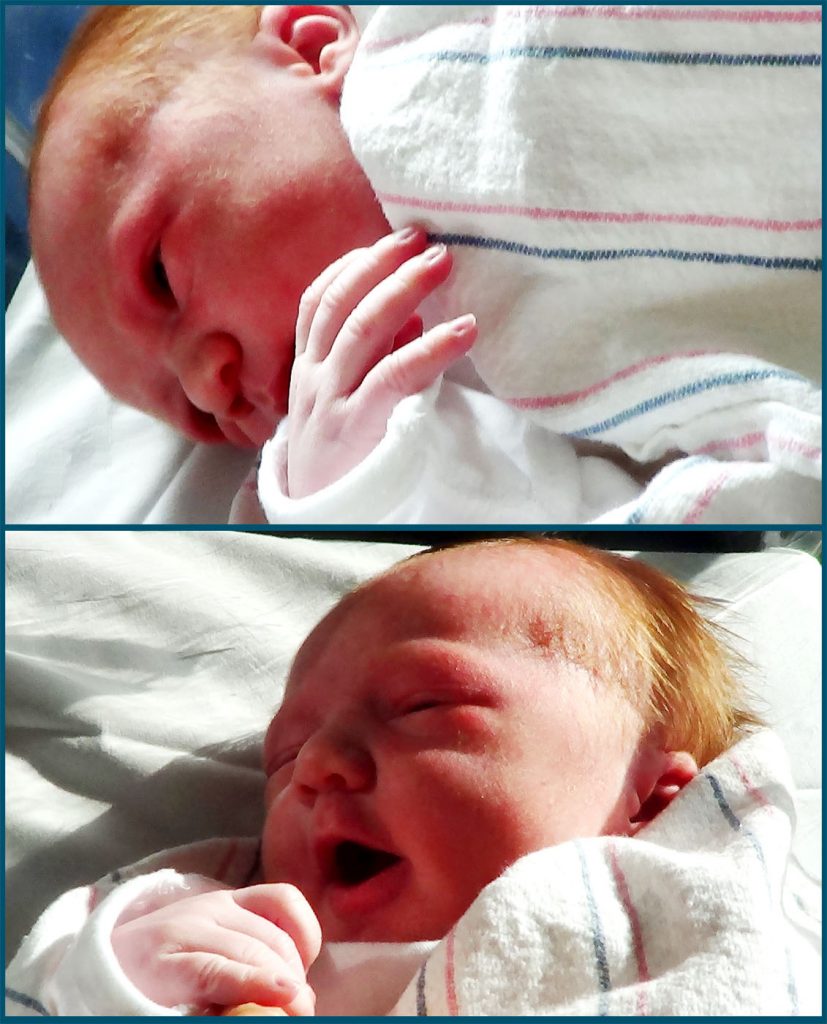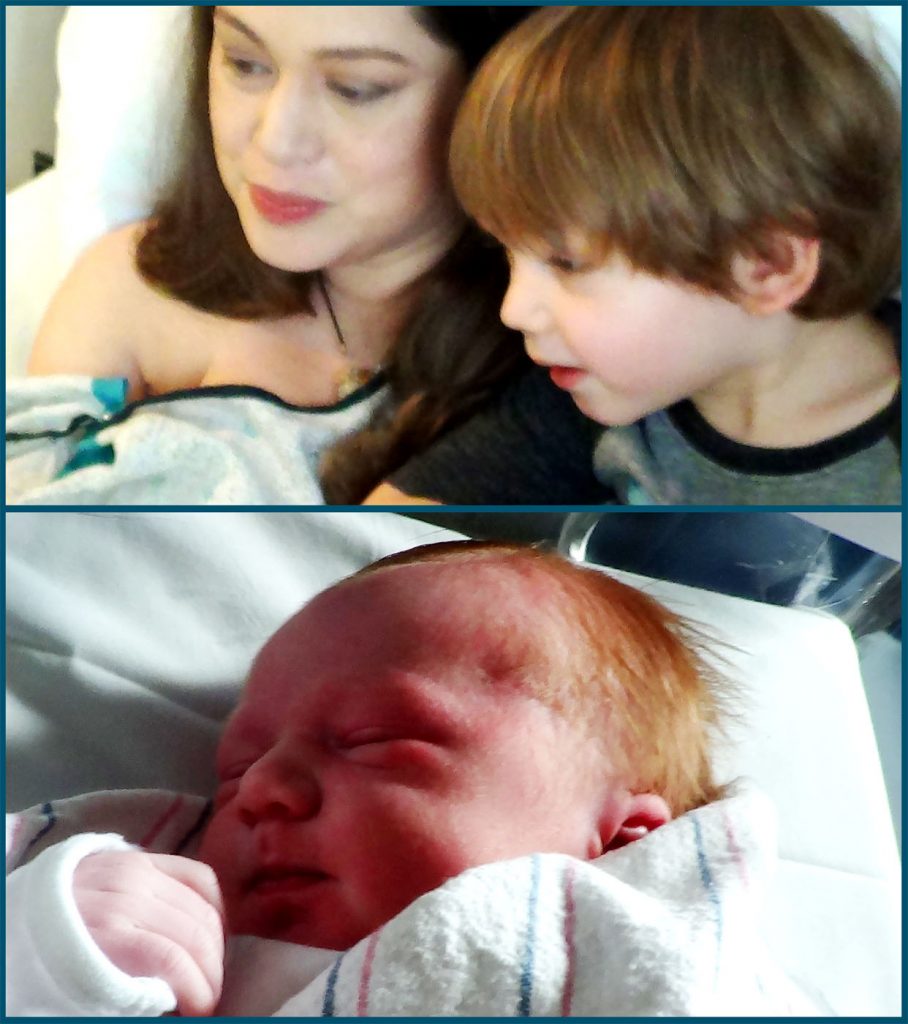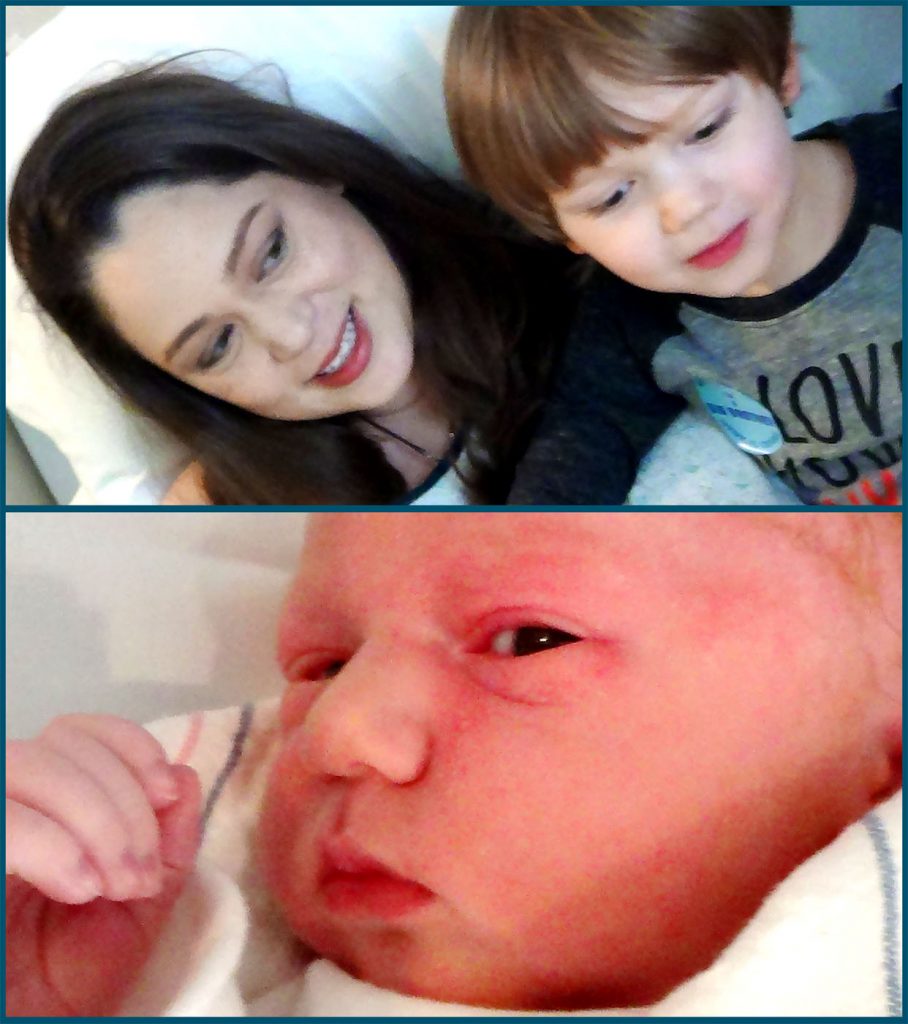 You talking to me Brother Kai?
Brother Kai!  See!  My tongue is coming out just like yours.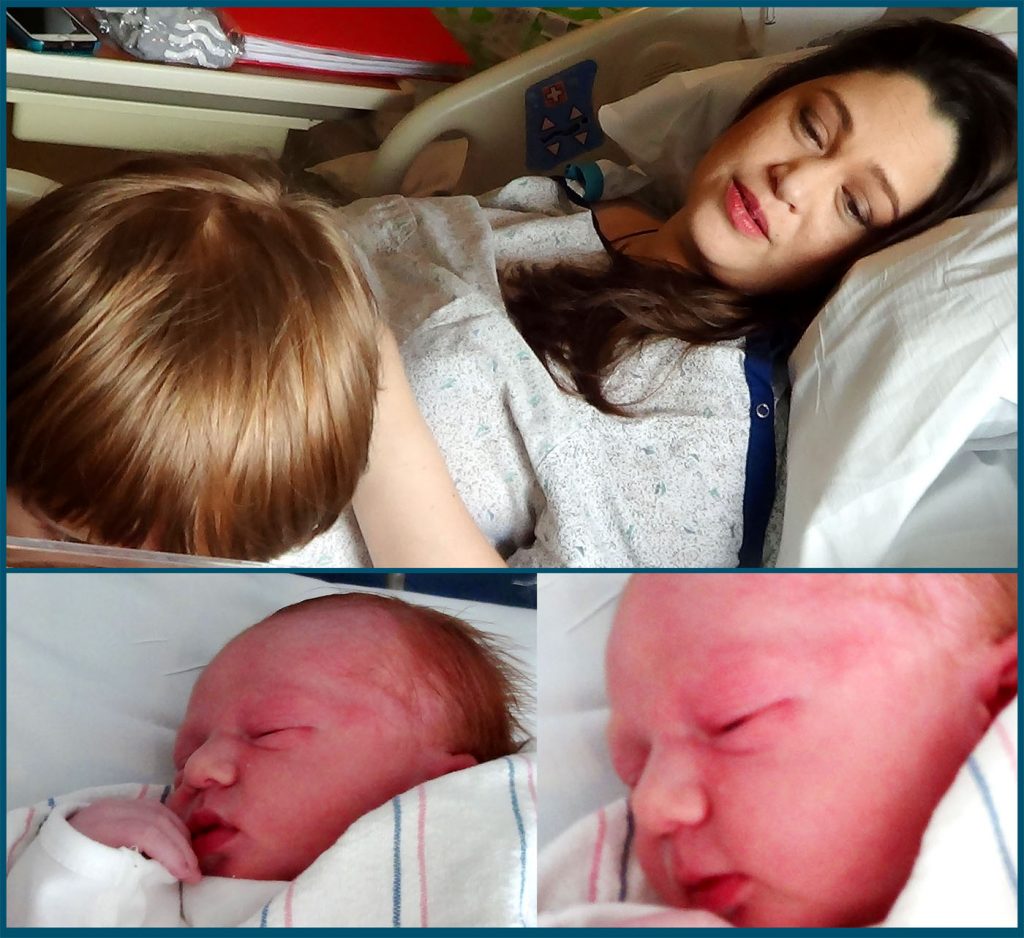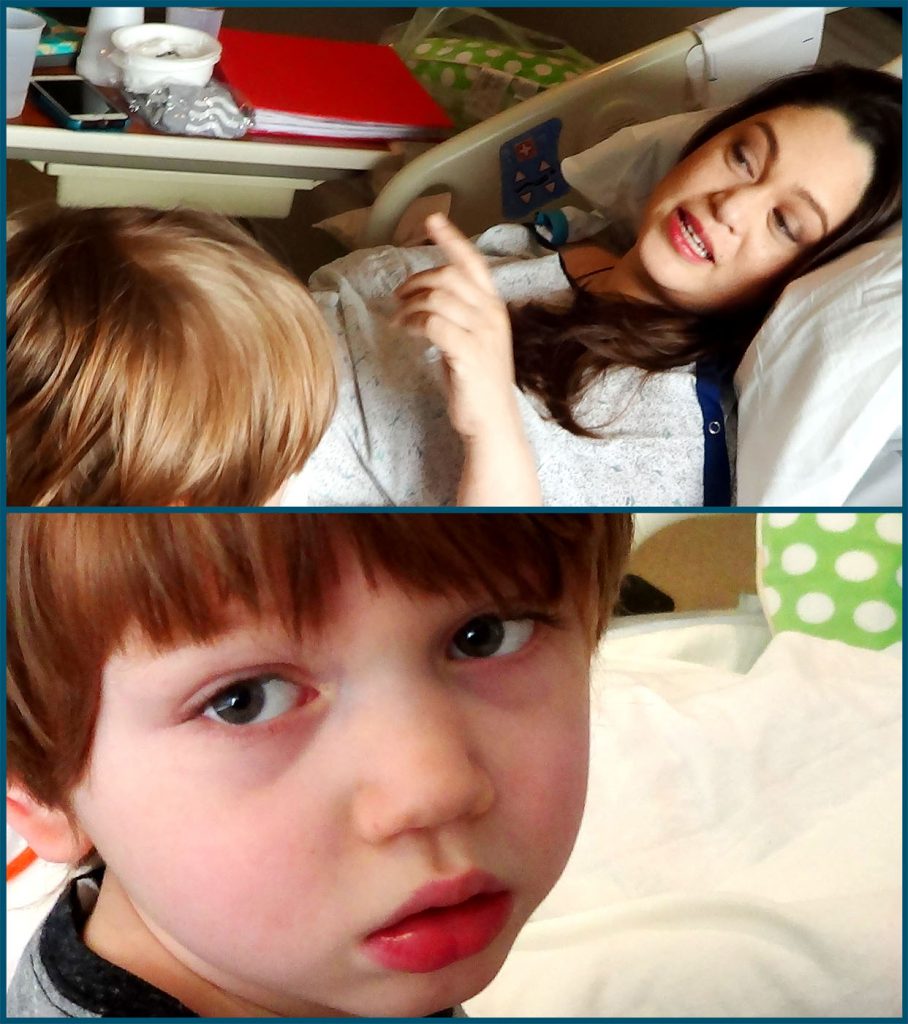 Yes Mommy, I am sorry.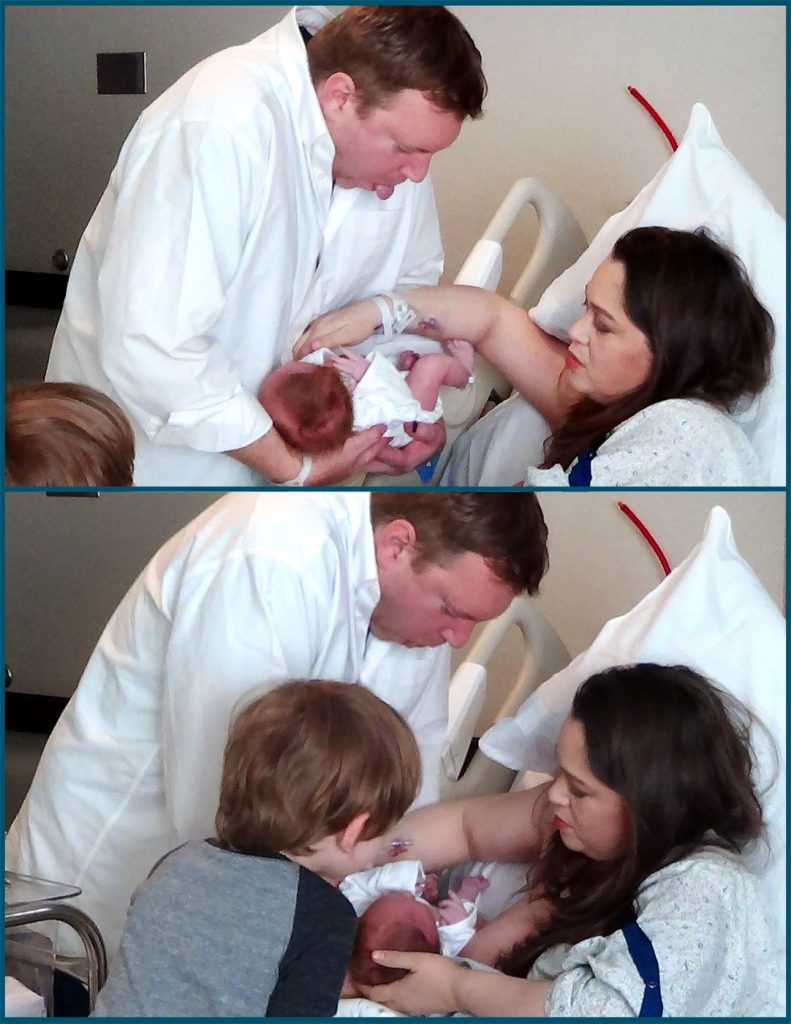 Daddy is carrying me carefully and gently to Mommy for my second drink of Mommy's milk.
                             🙂  Thank you, Mommy, I am very hungry 🙂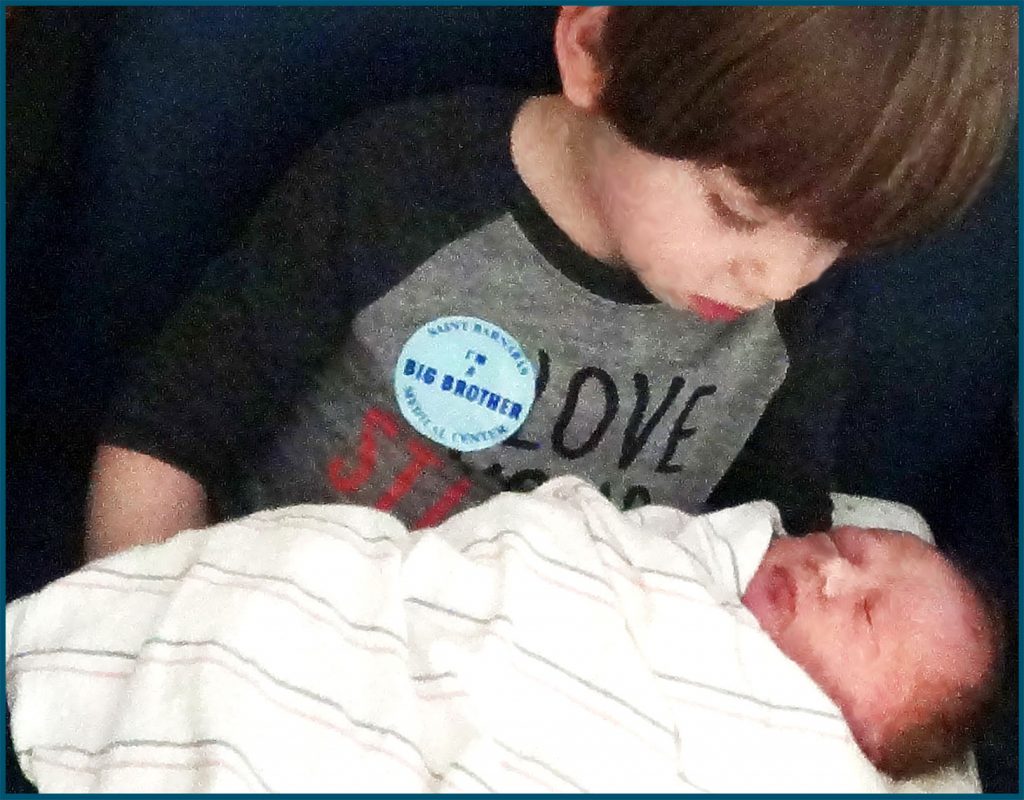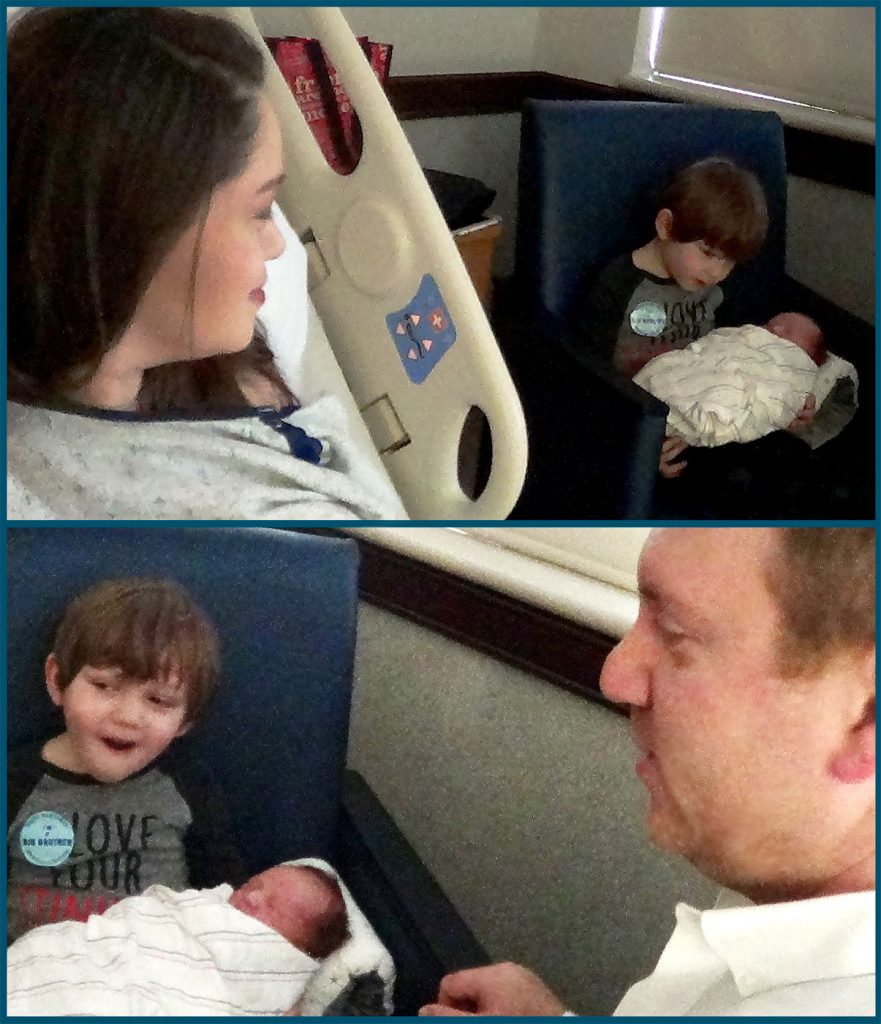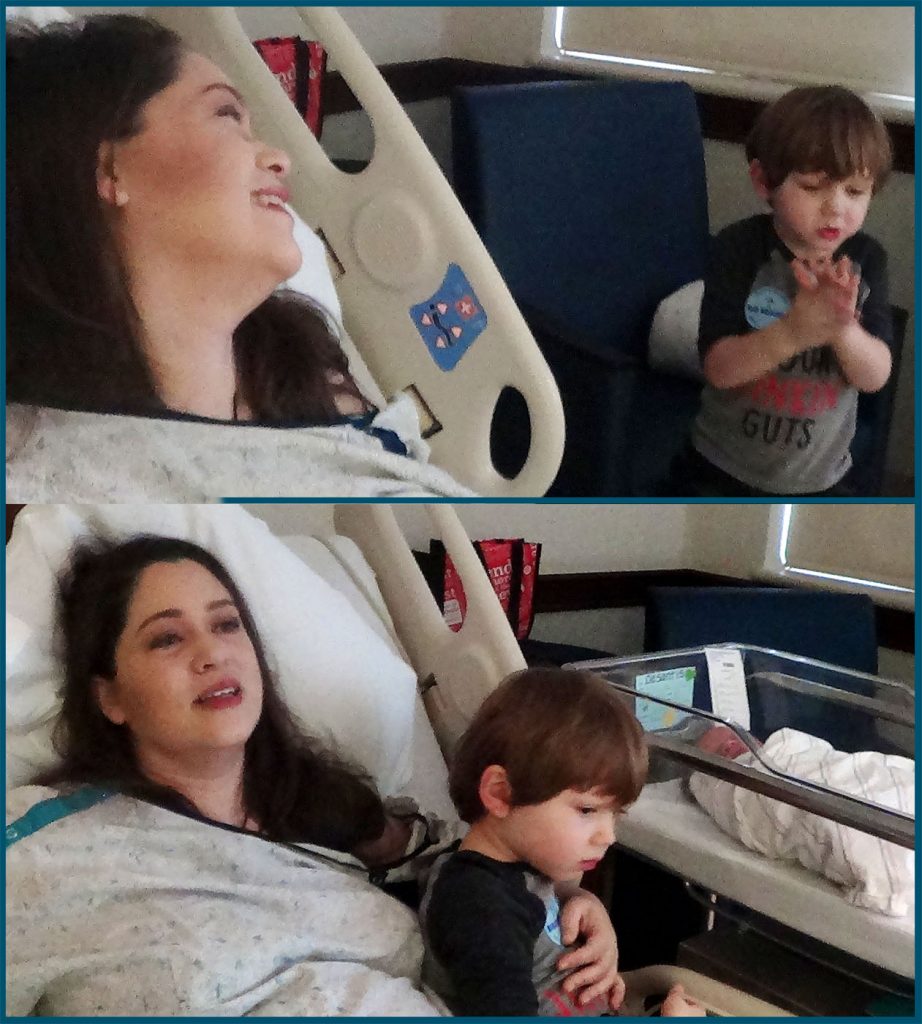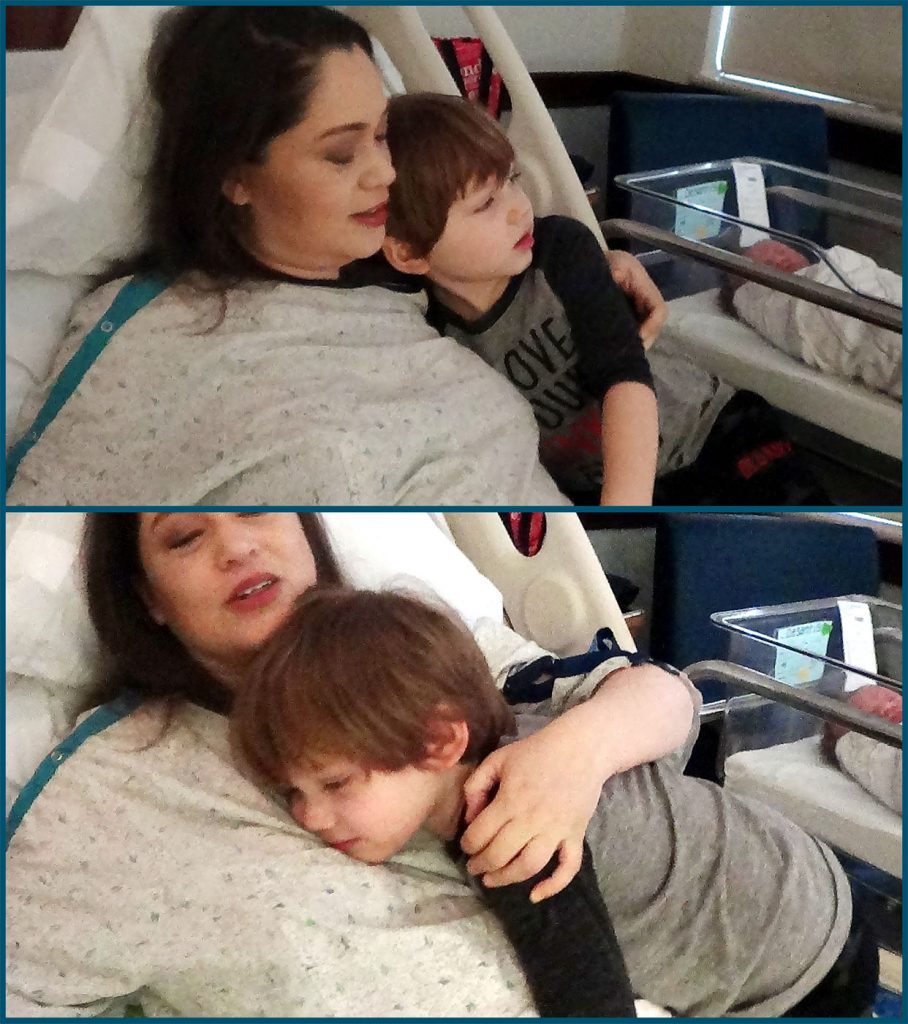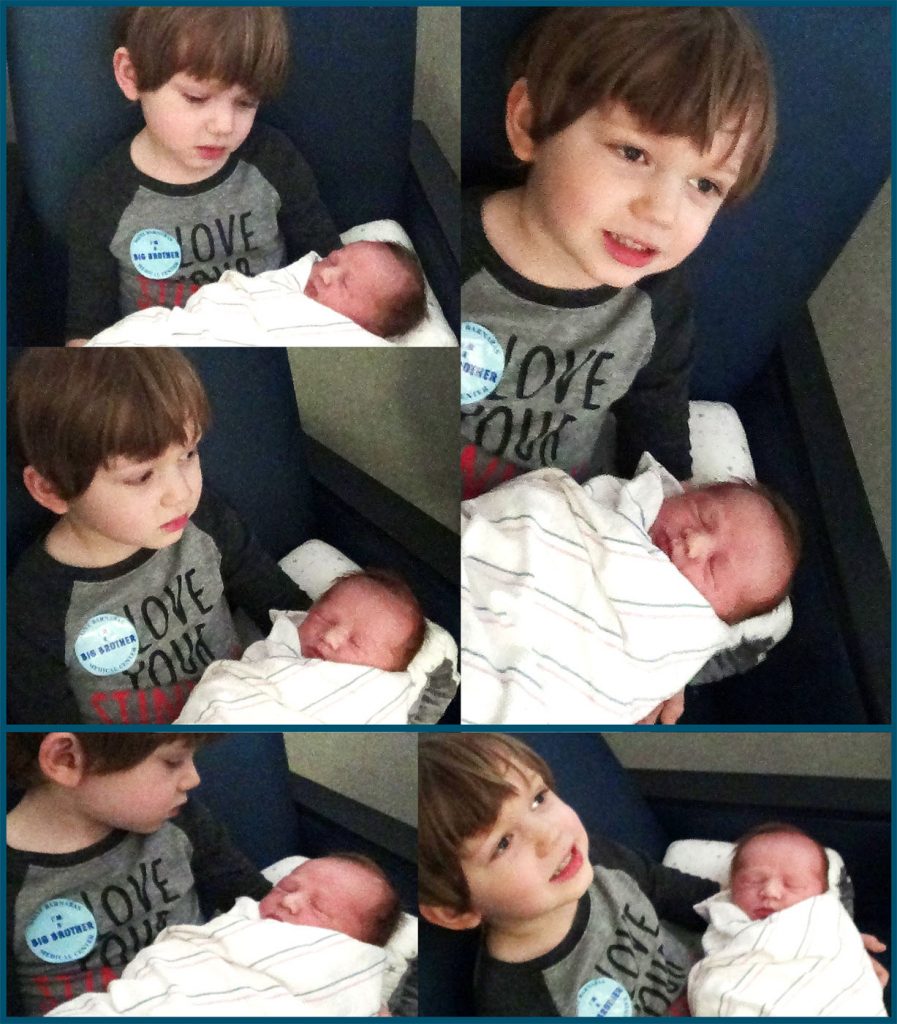 Big Brother, Kai is very Happy to have his Baby Brother, Bodhi on Tuesday, March 10, 2020.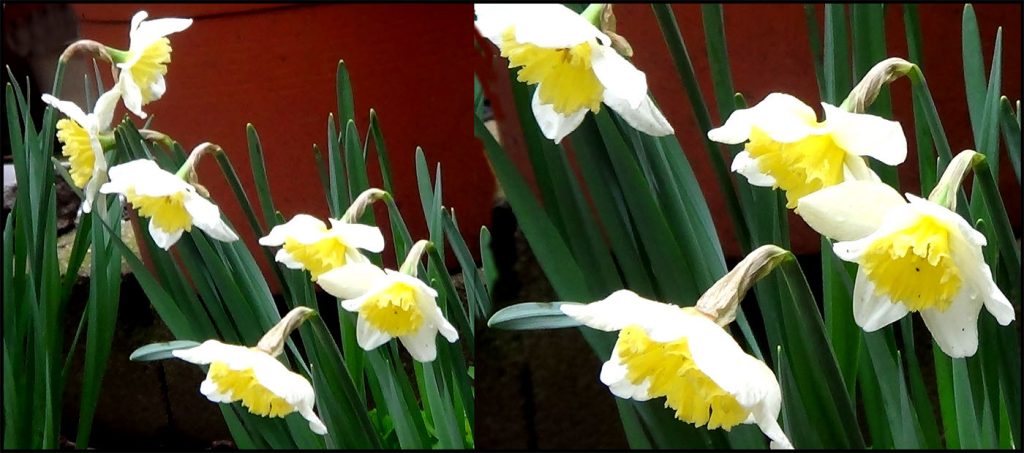 I went out to our small garden to take photographs of our little group of daffodils that have some flowers blooming.  I realized that today is the first day of spring.  I would like to welcome the plants that are starting to show their beautiful flowers from the long sleep during the winter cold. 
As I was looking at photographs of our second new born grandson, baby Bodhi, I thought that this is a great time for me to celebrate and share our new born grandson Bodhi with the world.  This healthy human came to the world giving us happiness and joy, despite the circumstances of the world. 
We will overcome the plight of the coronavirus (COVID-19).  Scientists will find some medication to cure the disease.  This moment makes all people realize that we are part of one humanity.  If one country is in trouble, the whole world will feel the consequence.  It is only a matter of time for the ripple effect to reach the whole world. 
Although trouble comes to us, love still prevails. Our little baby grandson, Bodhi heals our suffering.  He gives us happiness, and joy, for the spring that is arriving, with flowers blooming.  Freshness and beauty will be with us all again.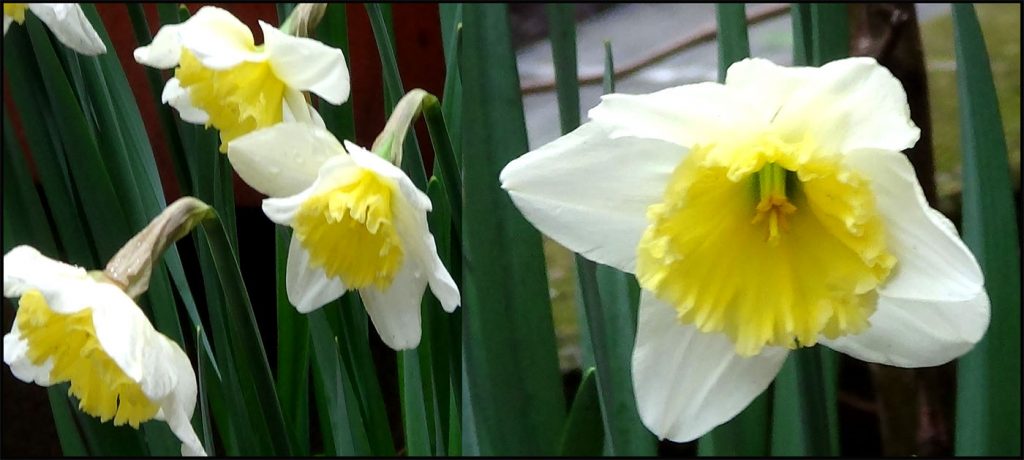 🙂 Have a Happy Spring Everyone 🙂

Ing-On Vibulbhan-Watts and John Watts, Friday, March 19, 2020