Cherry Blossoms at Branch Brook Park, Newark, New Jersey, USA
Photographs by Ing-On Vibulbhan-Watts
I miss visiting the Cherry Blossoms at Branch Brook Park, Newark, New Jersey in Spring time. We usually started our trips from the beginning of the month of April, almost every year for more than forty years. We enjoyed strolling under the cherry blossom trees, and seeing children running around with parents watching, while wearing their best dresses and suits to welcome the cherry blossoms in spring.  Some Cherry trees often have just started to open the little buds of flowers and some are in full bloom with white, light pink, dark pink and red of little flowers in clusters on every branches of the cherry trees. It is so beautiful!!
I was in awe when I saw the cherry blossoms the first time, and I promised myself that I would visit this magic and beautiful land of cherry blossoms every year.  It was such a happy time that we looked forward to with our family.  There was always a special lunch, on a blanket under the cherry trees with the comfort of spring temperature, and baking the warm sun in the afternoon. We enjoyed seeing other families and people that came to admire the Cherry Blossoms.  Even though we did not know them, there was the feeling of community, we smiled at each other and said hello to the people who passed by us.  It was a time of happiness, harmony, and peace as humanity celebrated nature that provided us peace and comfort in the spring time.
John with Hunter, our neighbor's son who came to see me every Saturday to study beginning math lessons.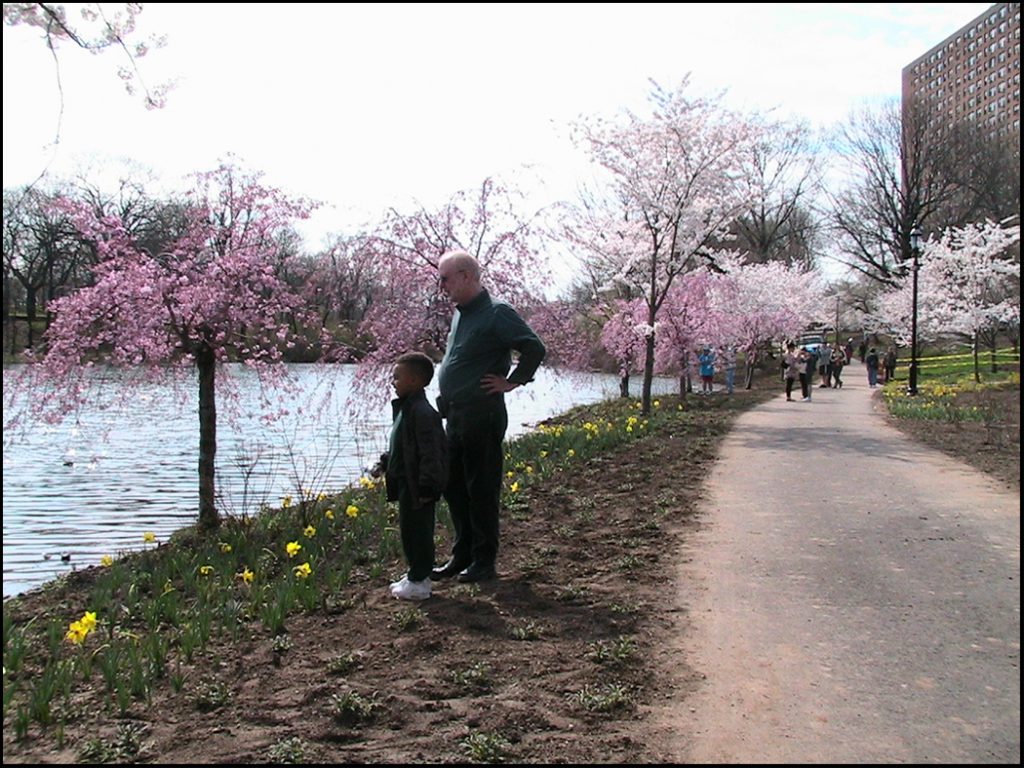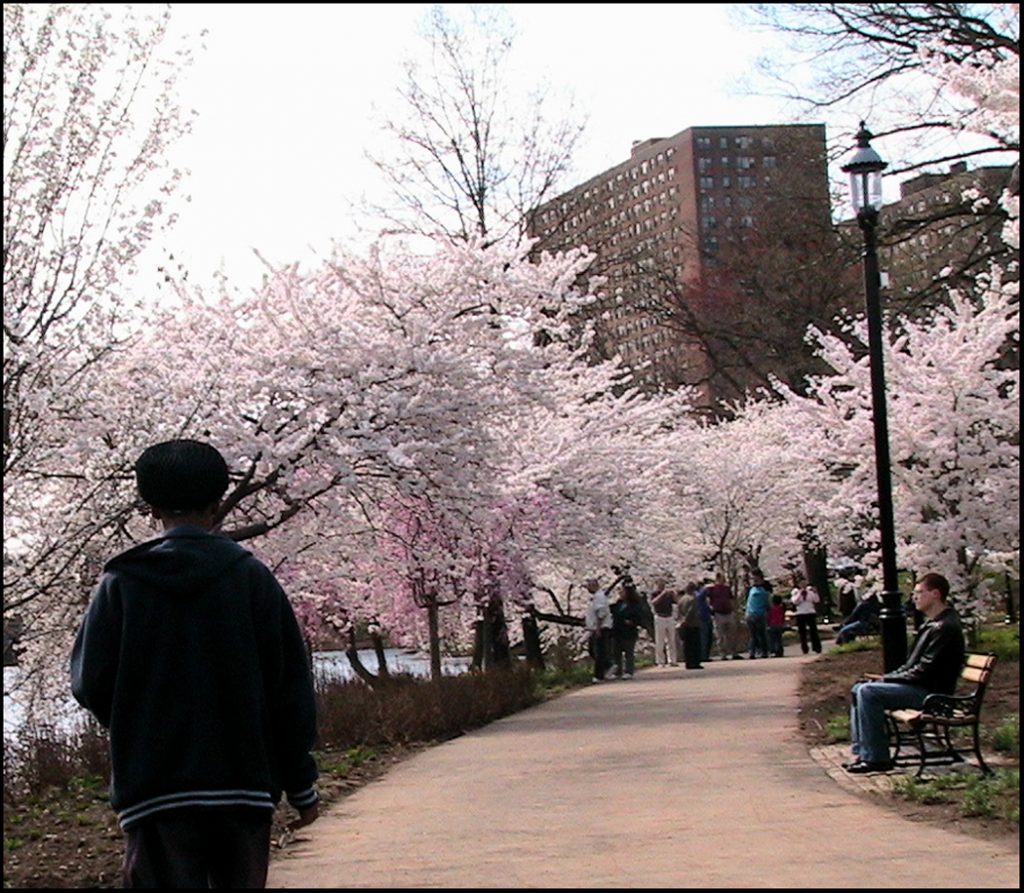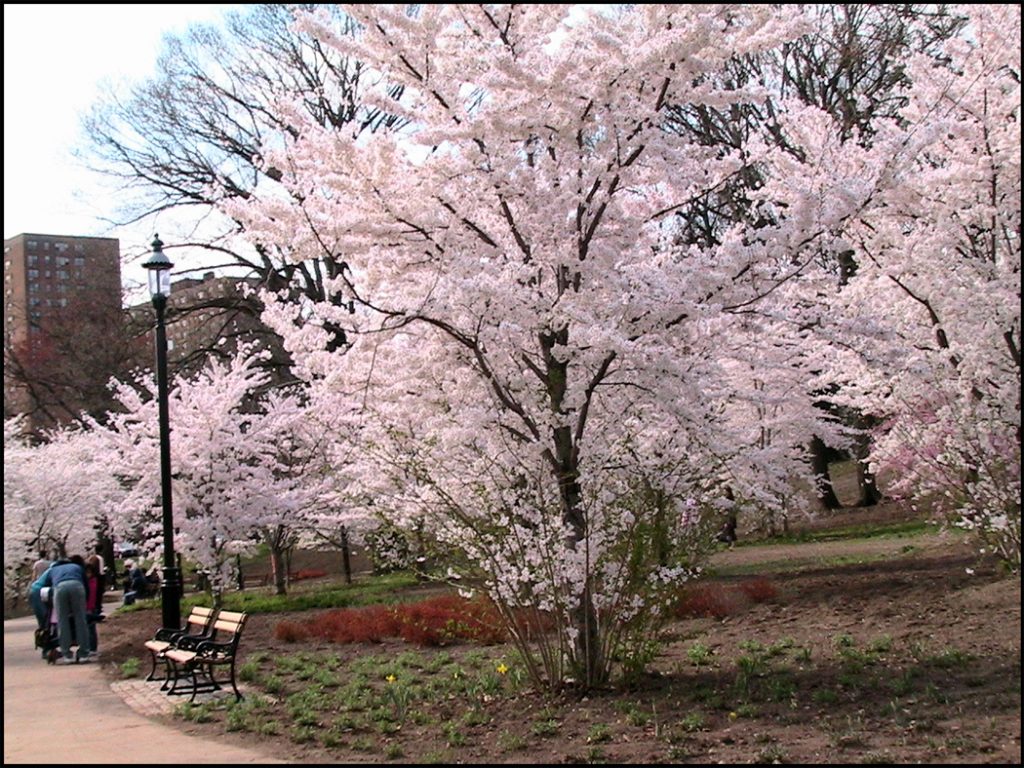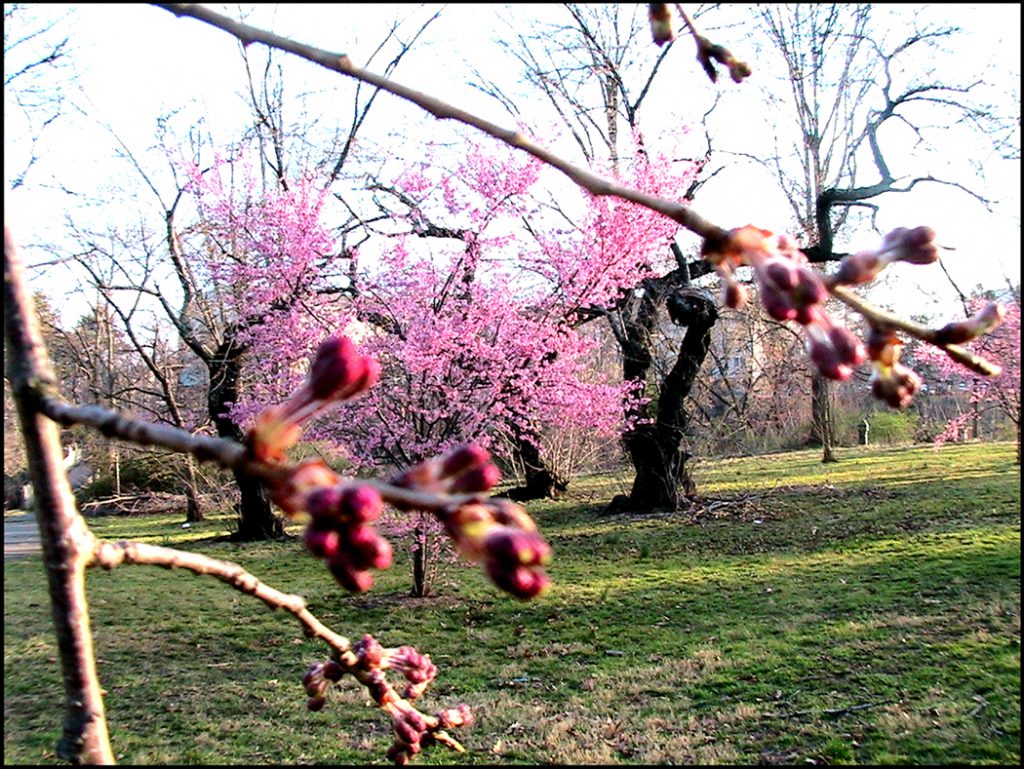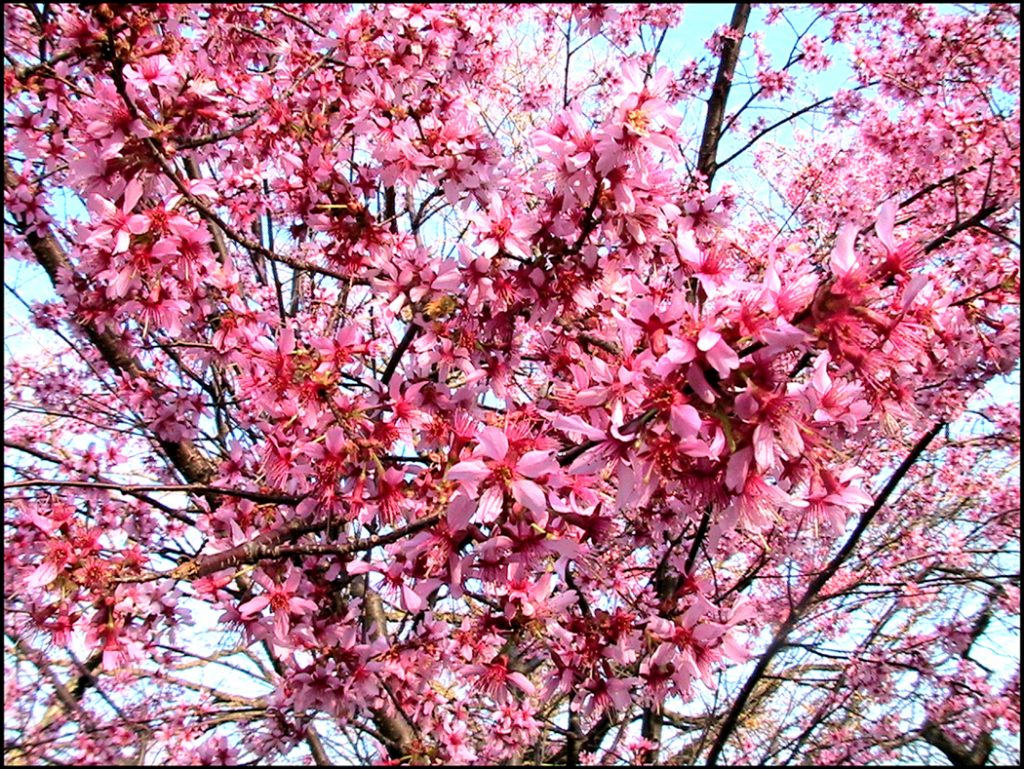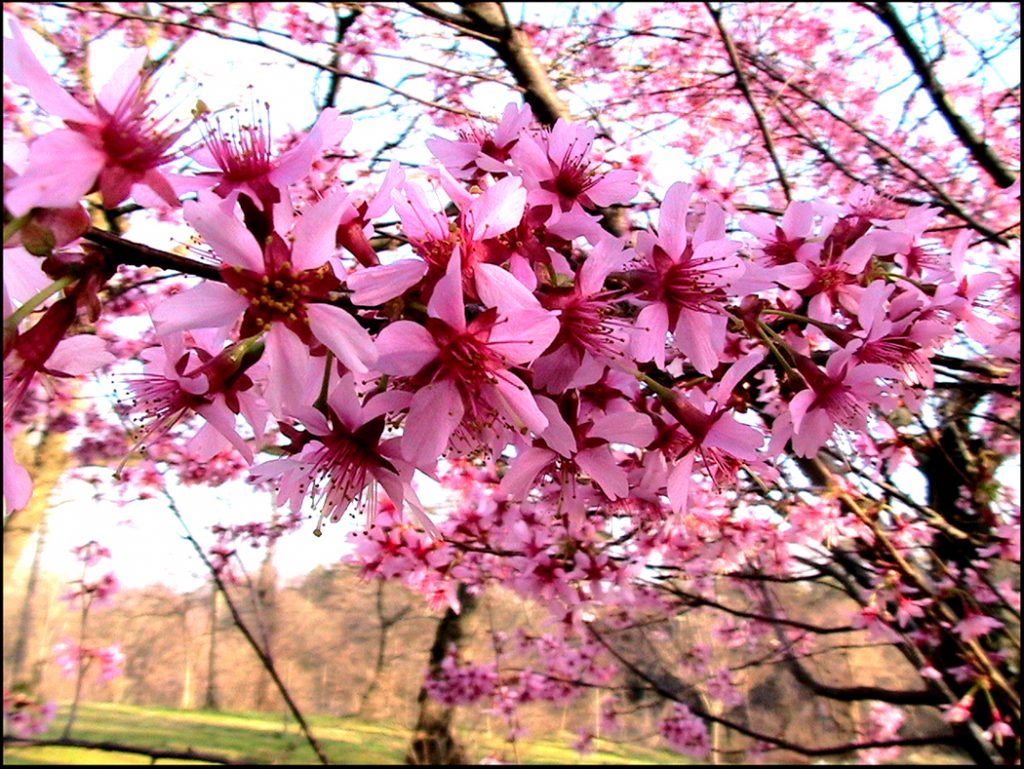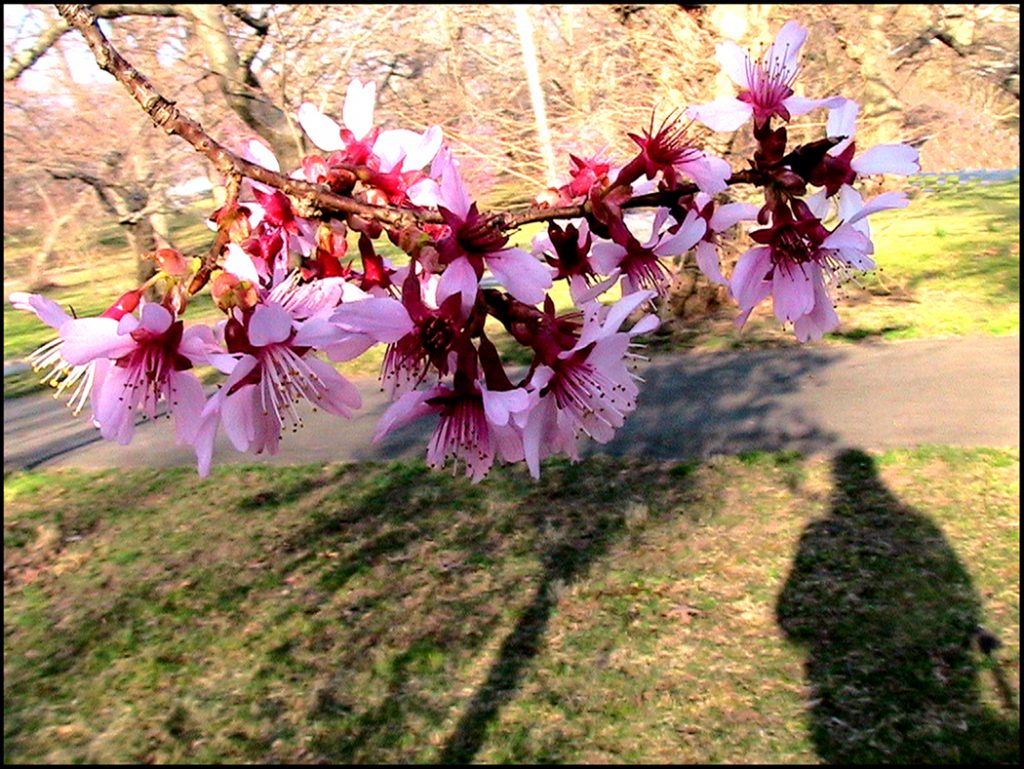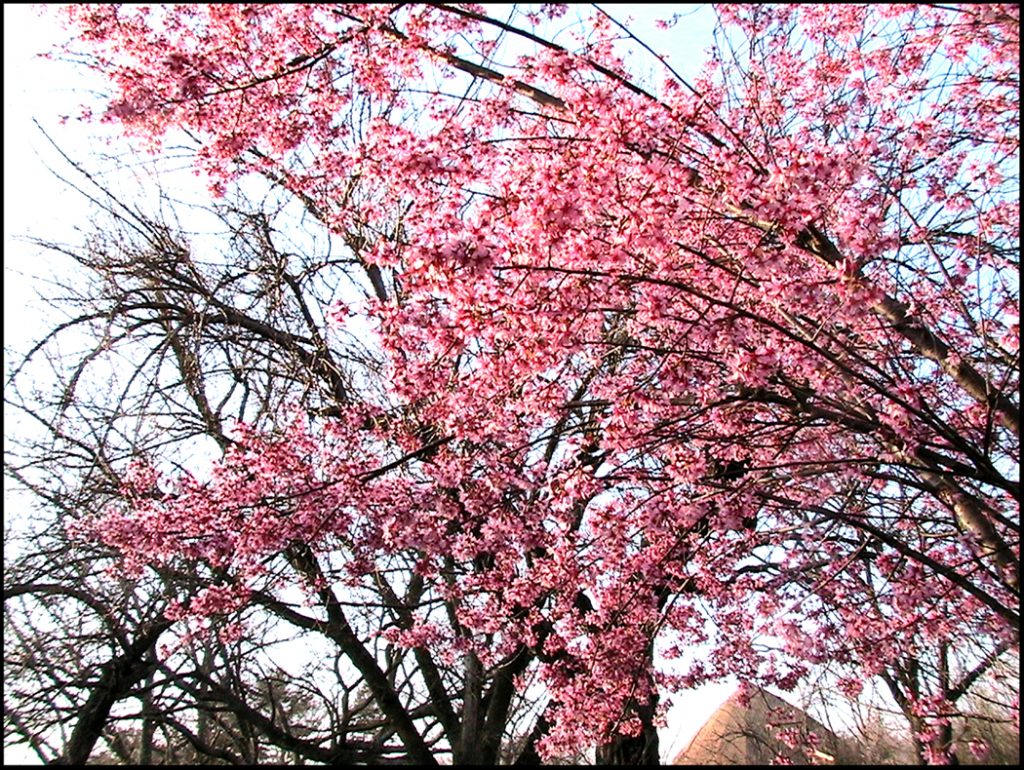 As we know that most of the country is locked down, we can go out only to get food and in emergency situation.  I have been in our apartment since March 12.  On March 10, I went to the hospital for our second grandson's birth.  Then I stayed two nights with our four-year-old, first grandson.  Since then I did not go out anywhere.  My husband, John Watts are my provider, he went out to get food and necessity items that we need for during this lockdown of Coronavirus (COVID-19) pandemic.  The whole world is in the same situation as US.  From the end of December 2019, the coronavirus took place in Wuhan, China and the coronavirus has been spread out all over the world, up to today, Saturday, April 4, 2020, 2:08 P.M.
 [LIVE] Coronavirus Pandemic: Real Time Counter, World Map, News                          Started streaming on Jan 29, 2020   Roylab Stats
 COVID-19 LIVE WORLD MAP/COUNT
 TOTLE CASES: 1,180,725
 TOTLE DEATHS: 63,951
 TOTLE RECOVERIED:  245,344
 TERRITORIES:  208
 I went to view my Cherry Blossom posts in my website and in the photograph files of the Cherry Blossoms that we took for many years.  I enjoy viewing the photographs.  They remind me of happy times we had together with family and the community.  I decided to select some of the photographs to post on my website.  I hope that it will give the viewers some smiles or pleasant feeling that Cherry Blossom in Newark, New Jersey faithfully give pleasure to the community every year in Spring.
Ing-On Vibulbhan-Watts, Saturday, April 4, 2020
For more photographs and information please visit the following link:
https://ingpeaceproject.com/?page_id=124