All Black Lives Matter Mural,
Halsey Street, Newark, New Jersey
Photographs by John Watts and Ing-On Vibulbhan-Watts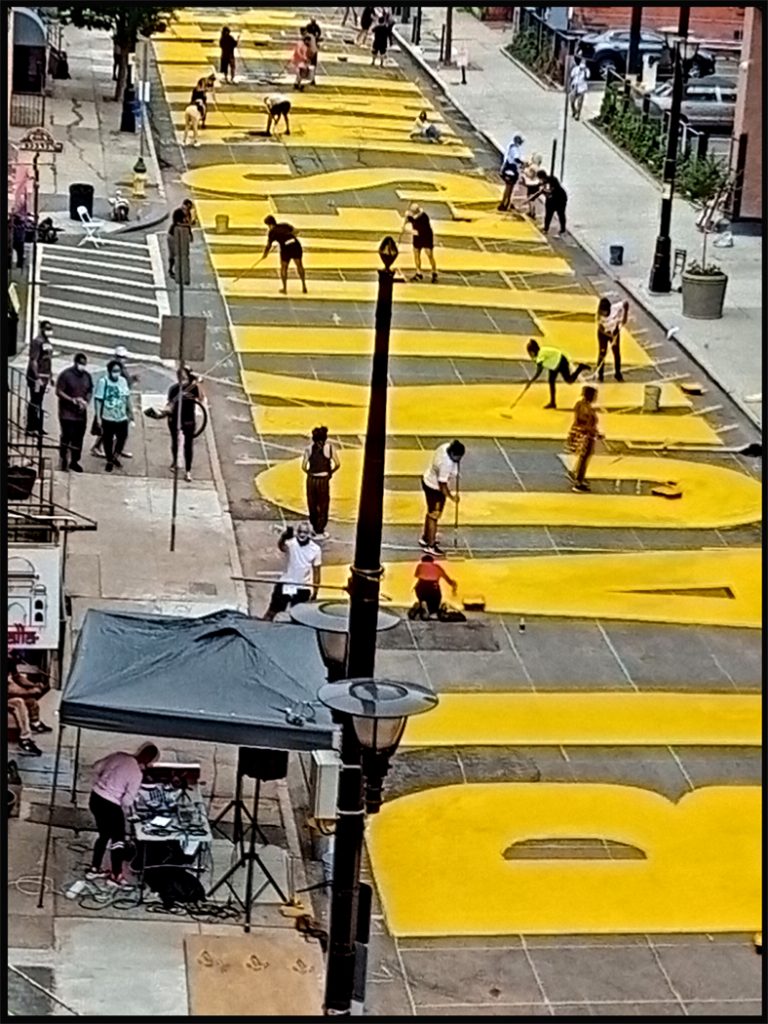 In the celebration of Juneteenth becoming a national holiday,"The day was recognized as a federal holiday on June 17, 2021, when President Joe Biden signed the Juneteenth National Independence Day Act into law[7]  (Wikipedia)",  I would like to congratulate the event by posting the, All Black Lives Matter, mural on Halsey Street, Newark, NJ.  The mural is located in front of Hahne & Company building.  It is in the same block as our building.  On Saturday, June 27, 2020, John and I step out of our building, seeing people working on the mural.  We both ran inside the house and took our equipment; John had his camera and I had my camcorder to record in video and photographs.  John was very clever; he went onto the flat roof of our building and was able to view and take photographs of the whole length of the mural.  I videoed and photographed the event on the street from the beginning to the end of the mural.  We enjoyed seeing the activity.  All types of people, Black, White, Brown and others joining together to accomplish the meaningful mural "All Black Lives Matter".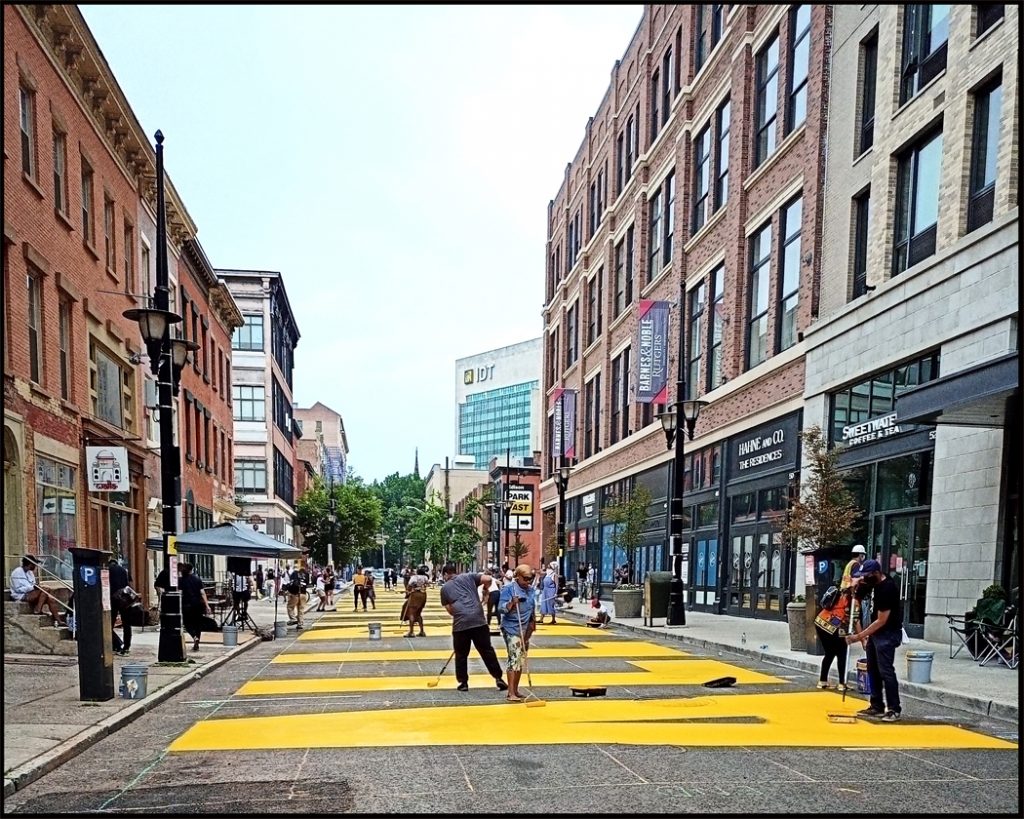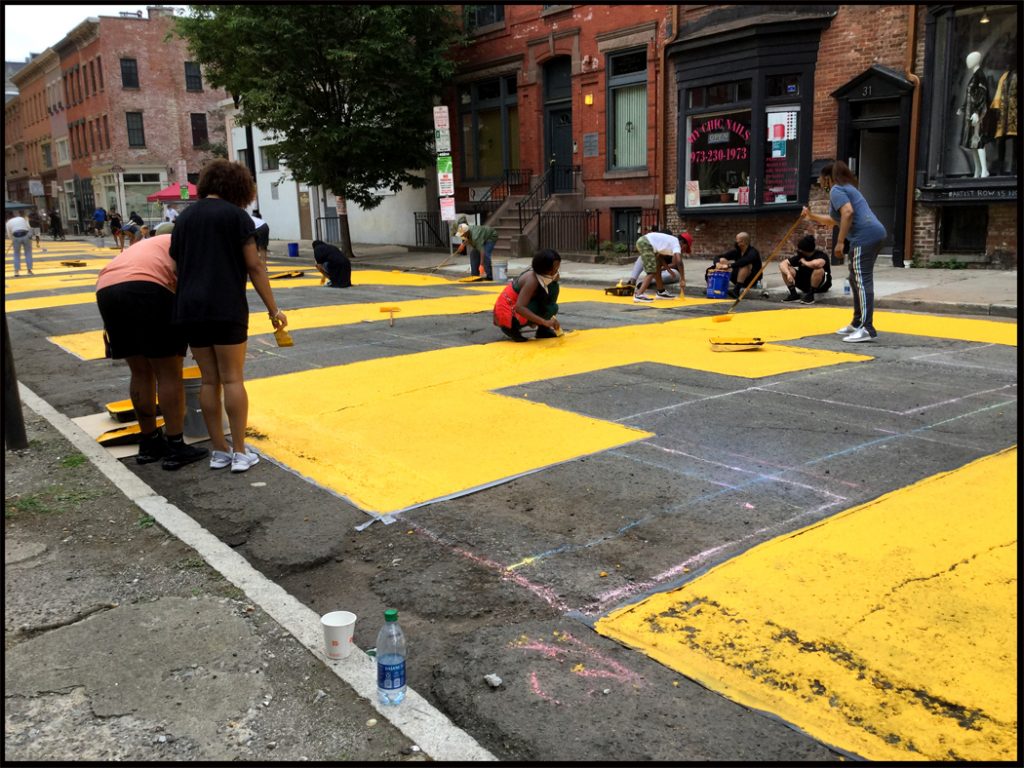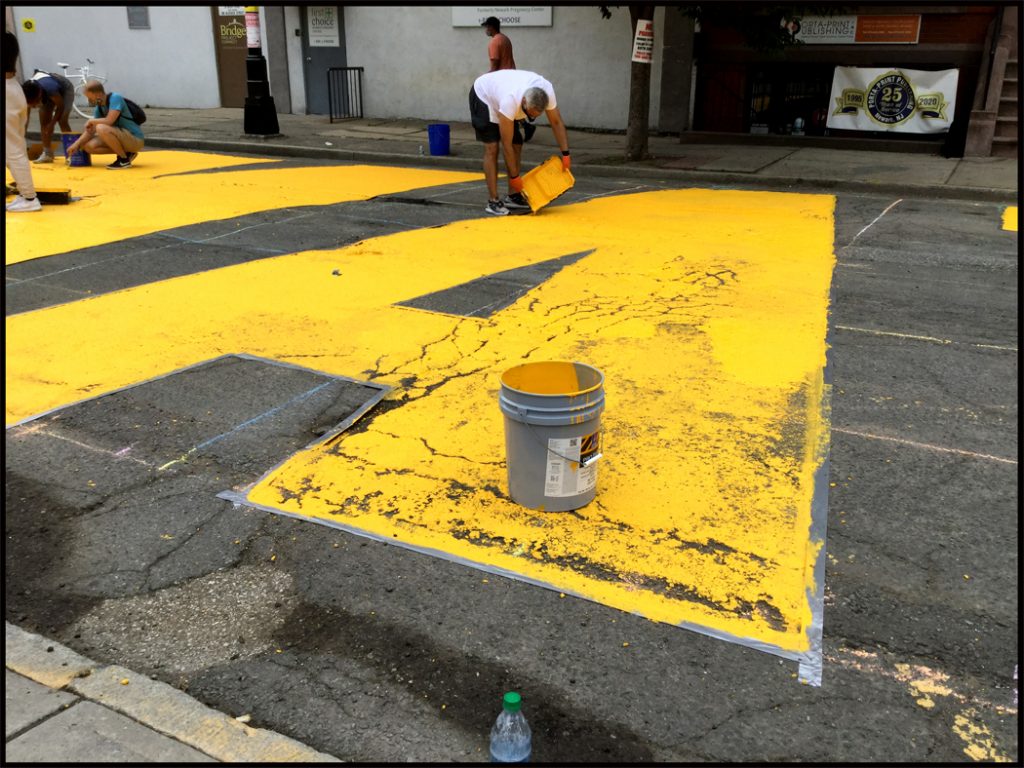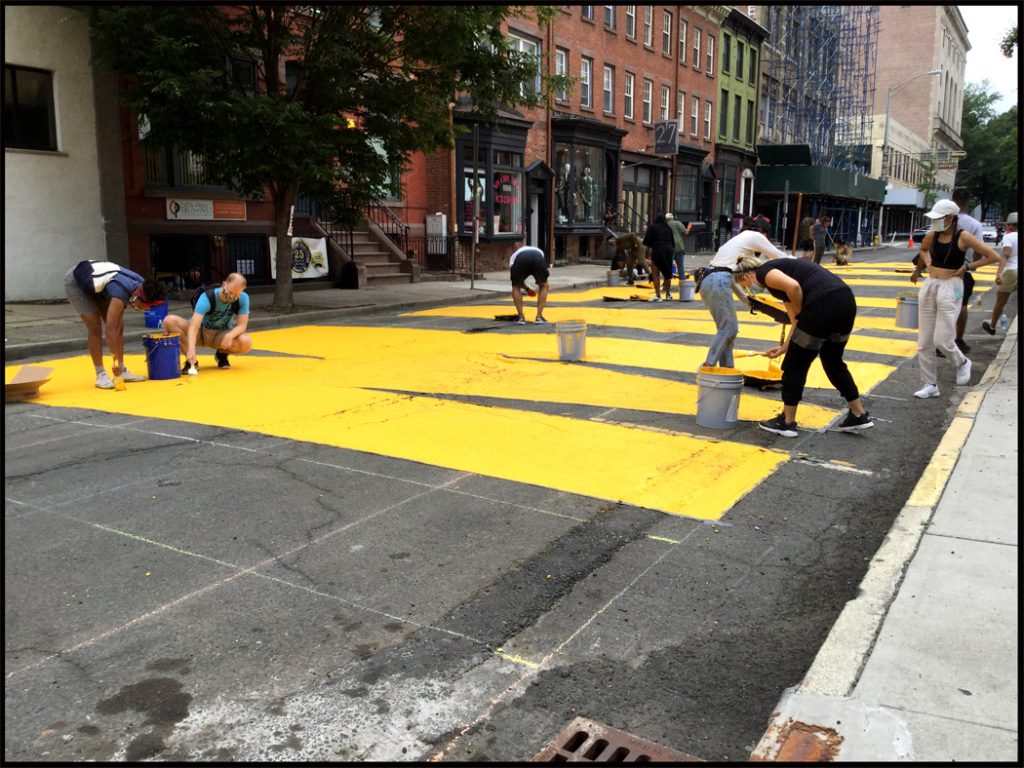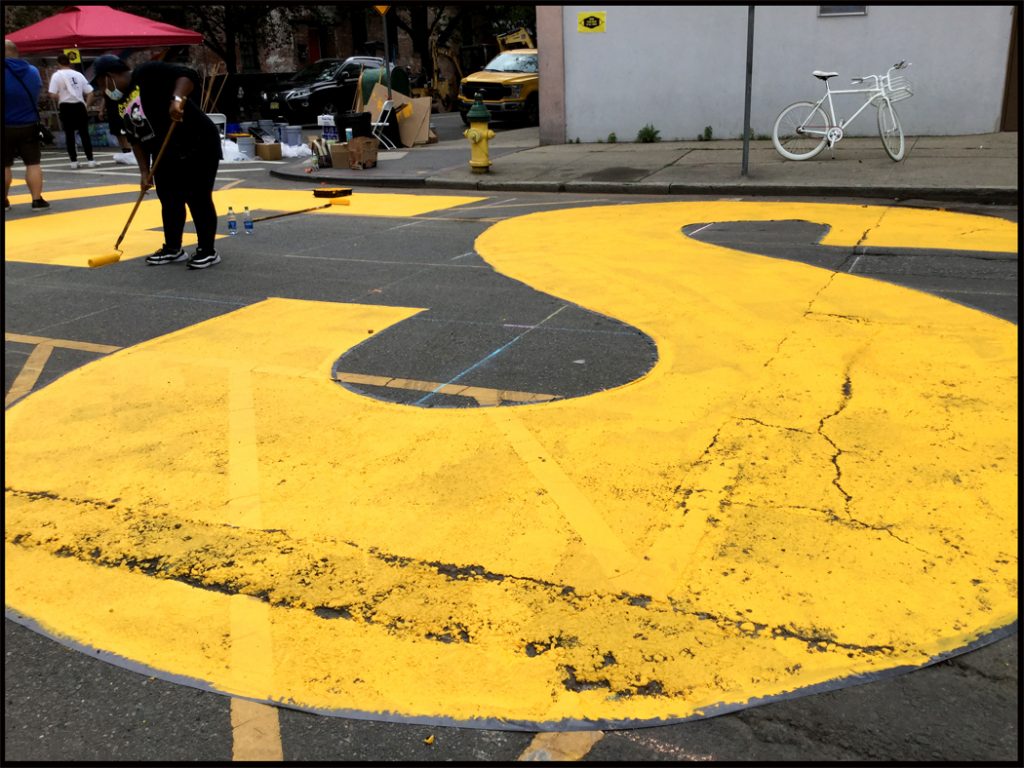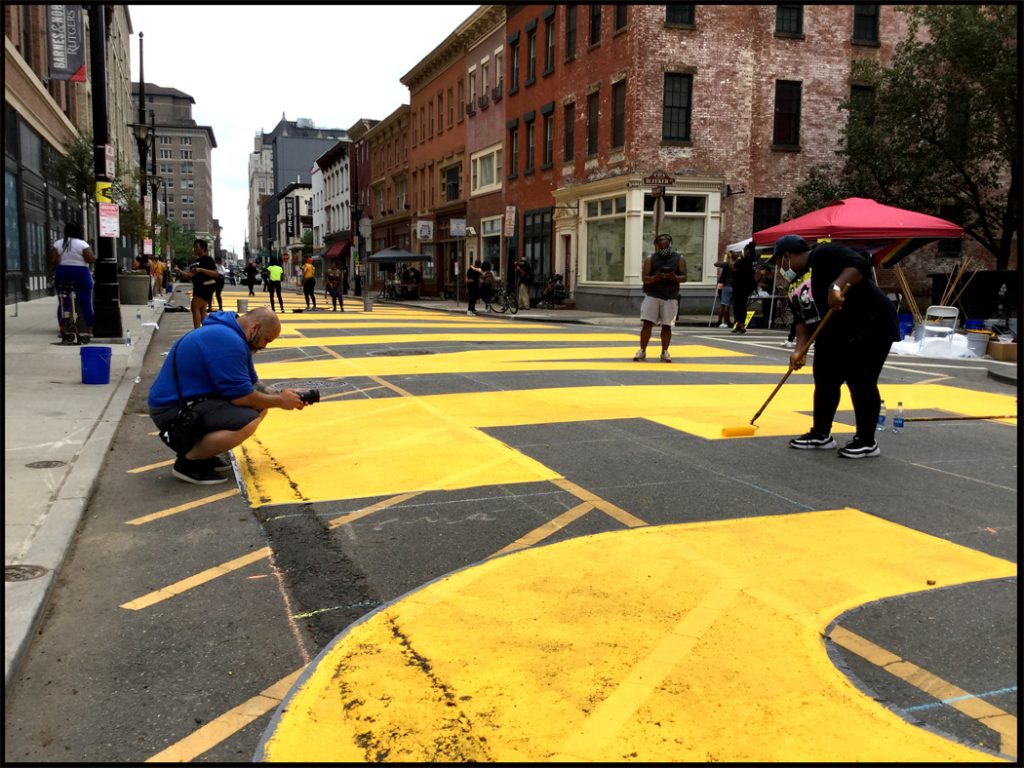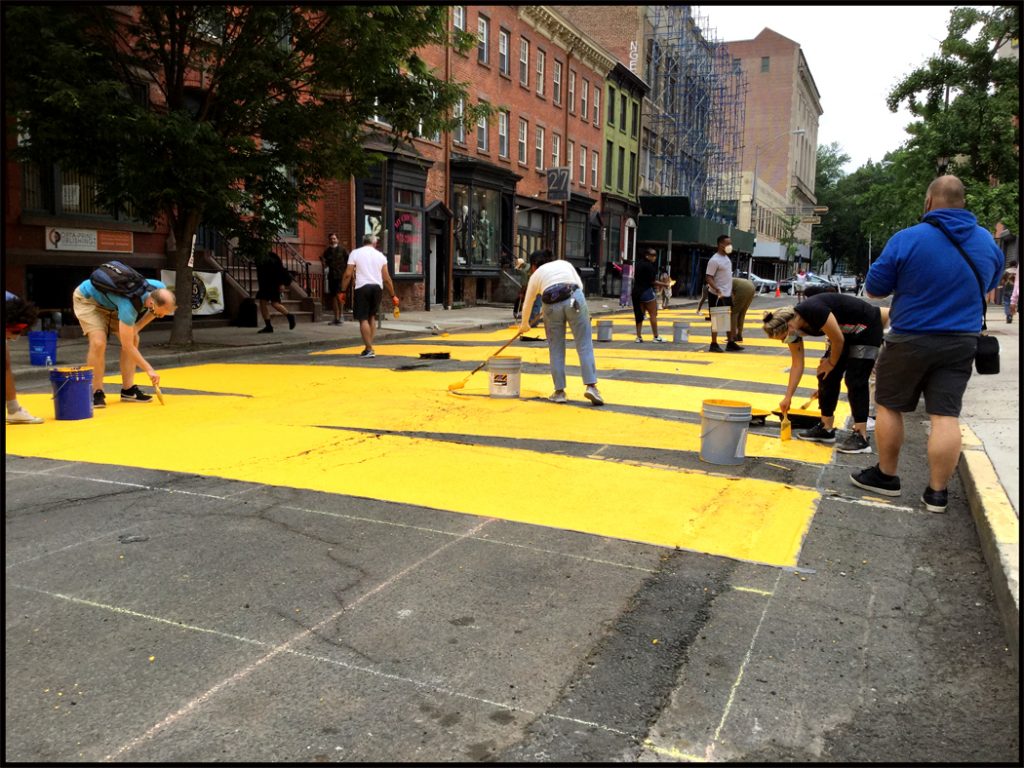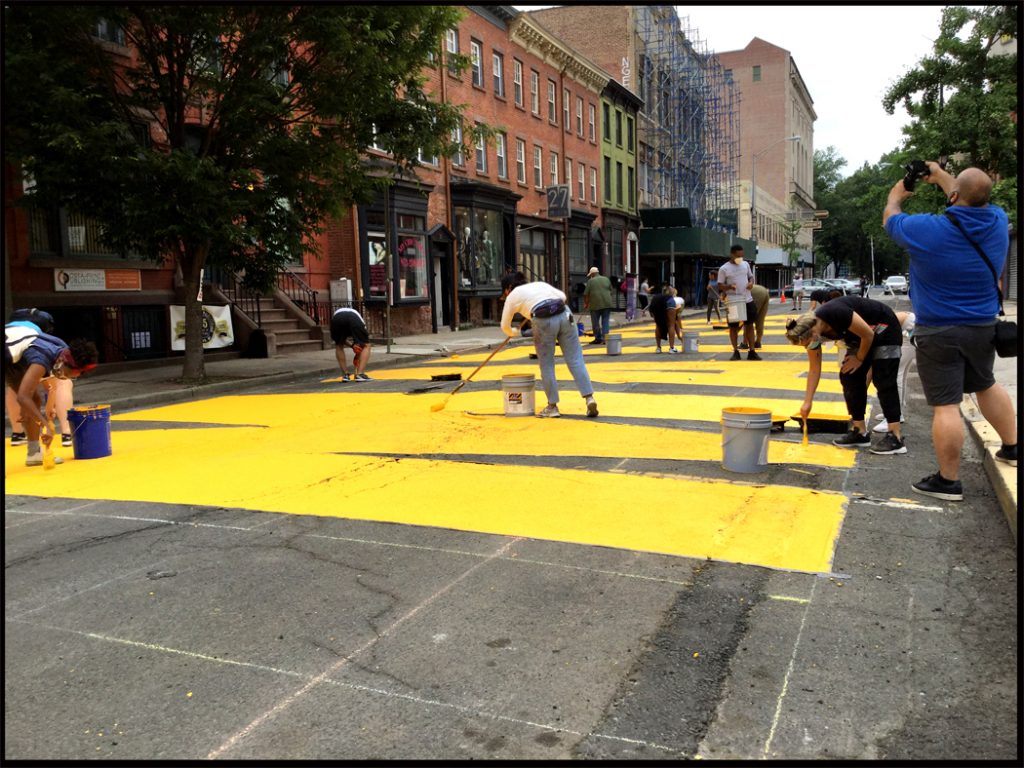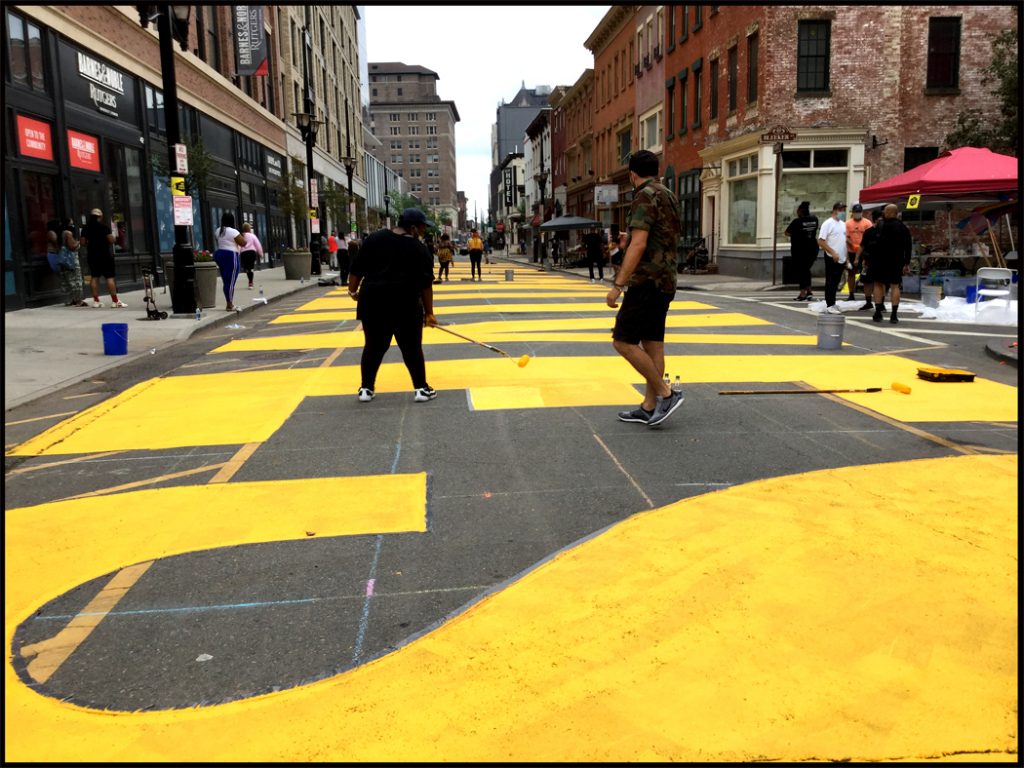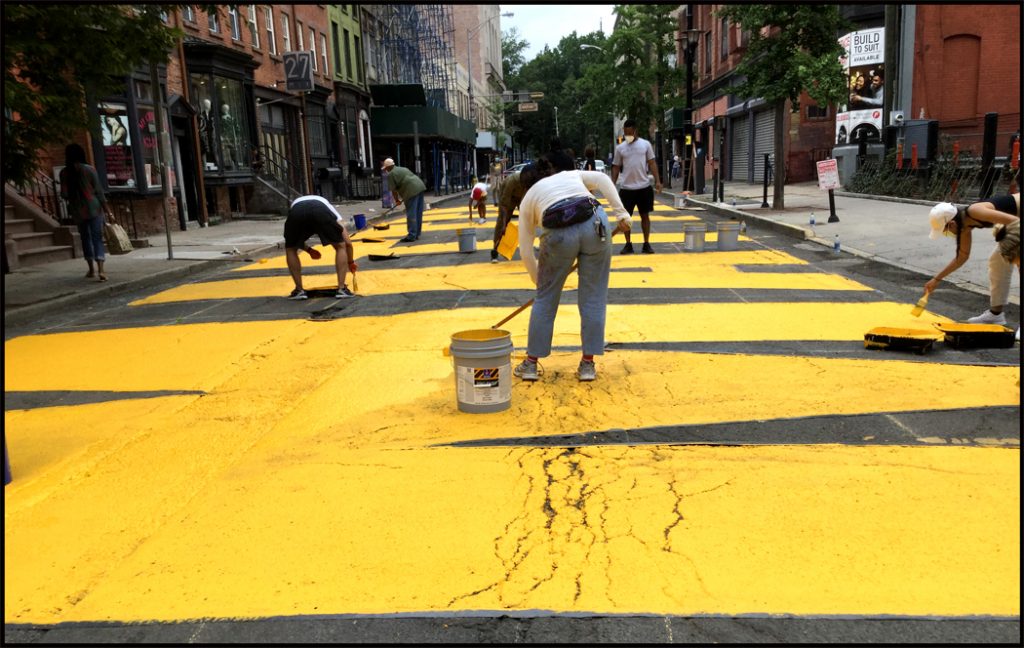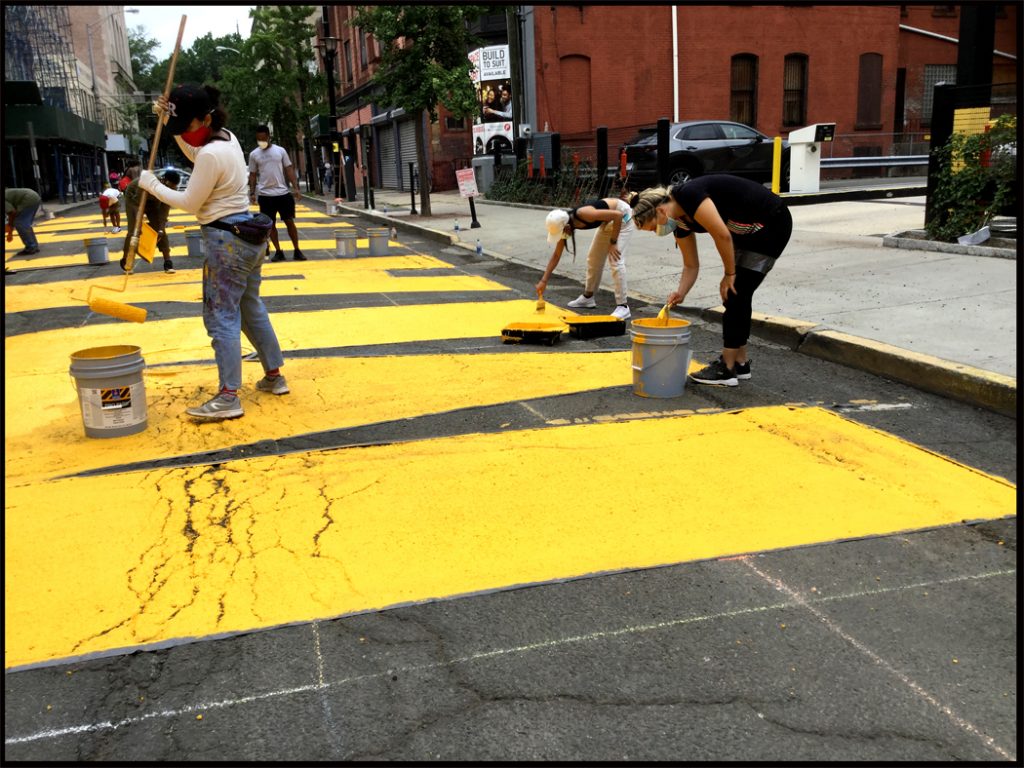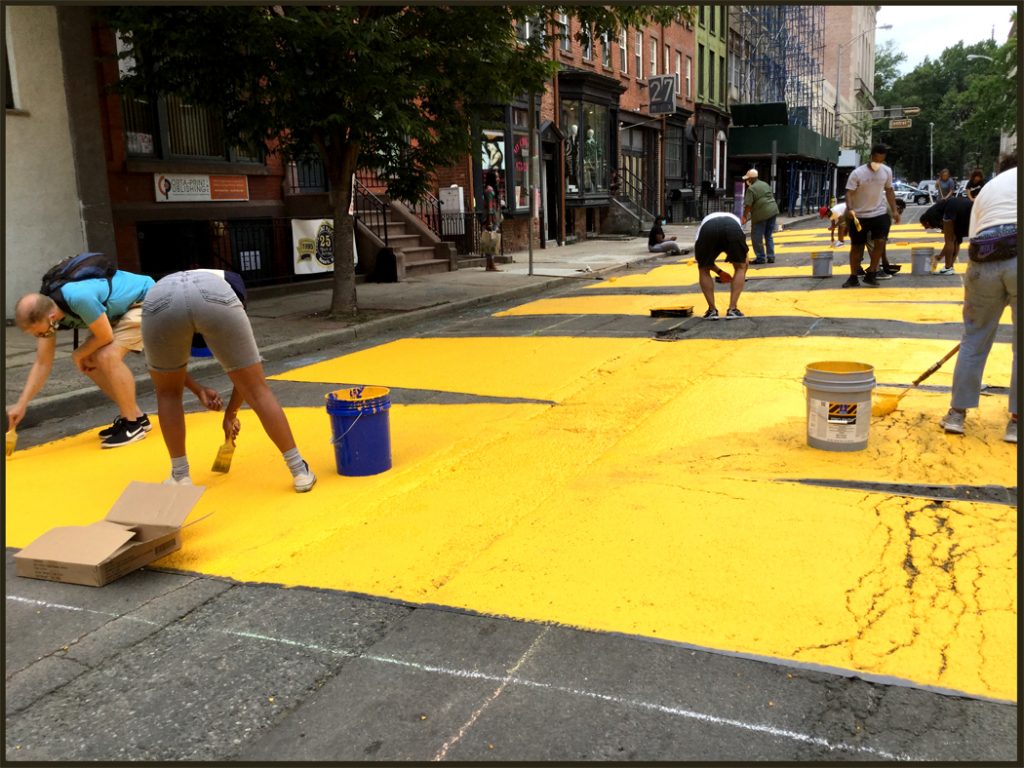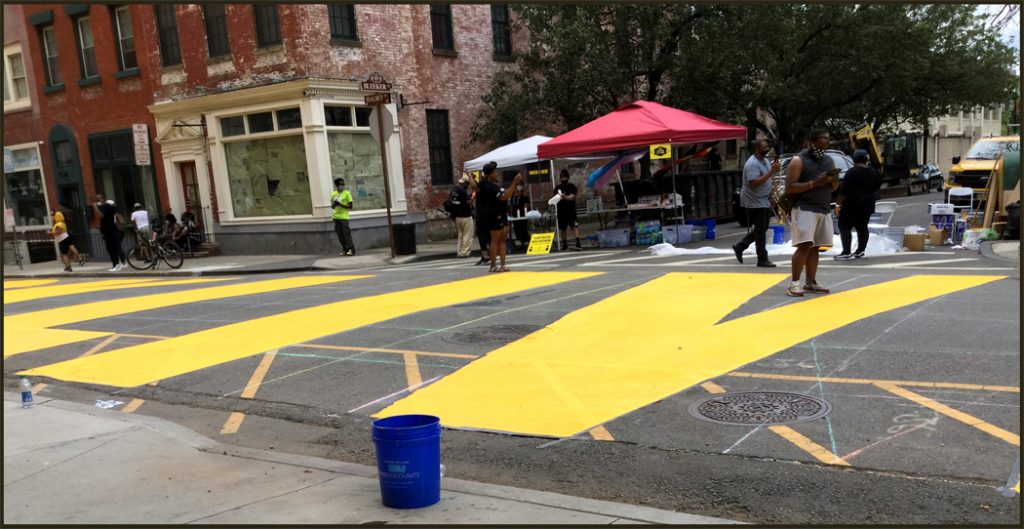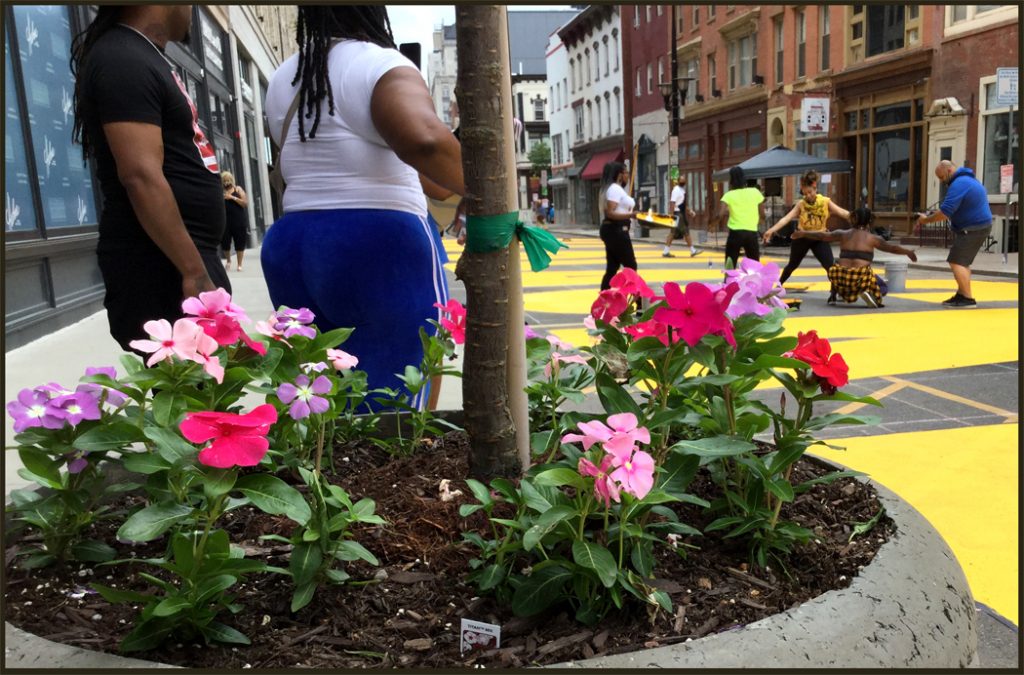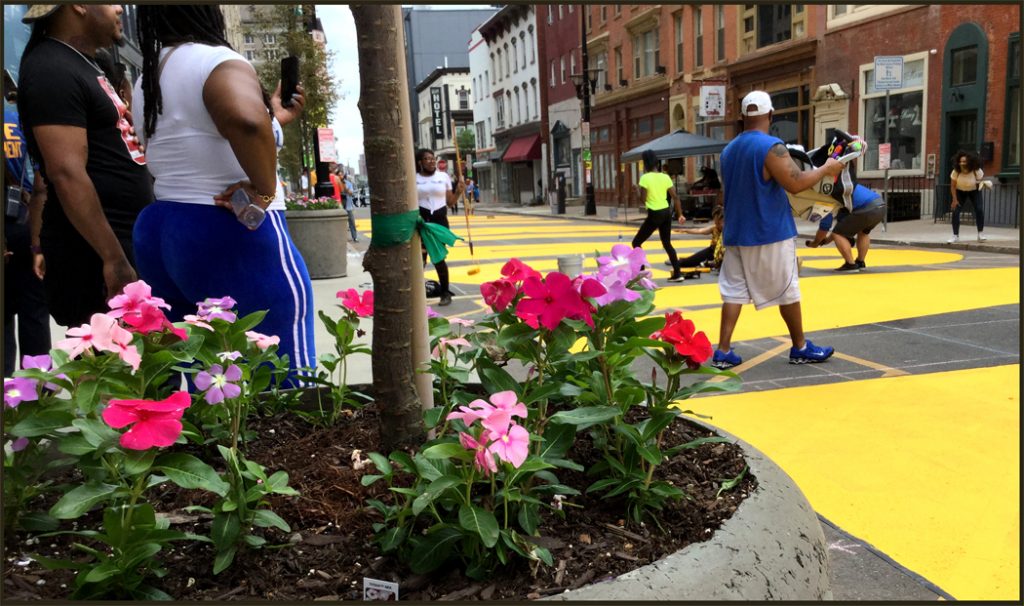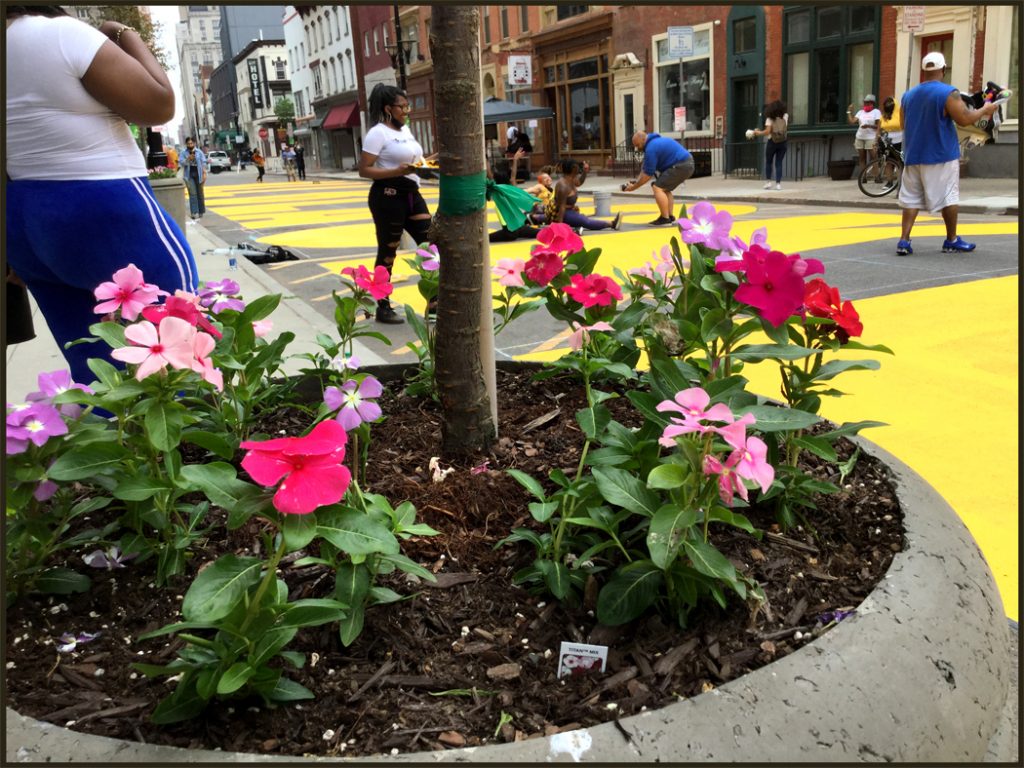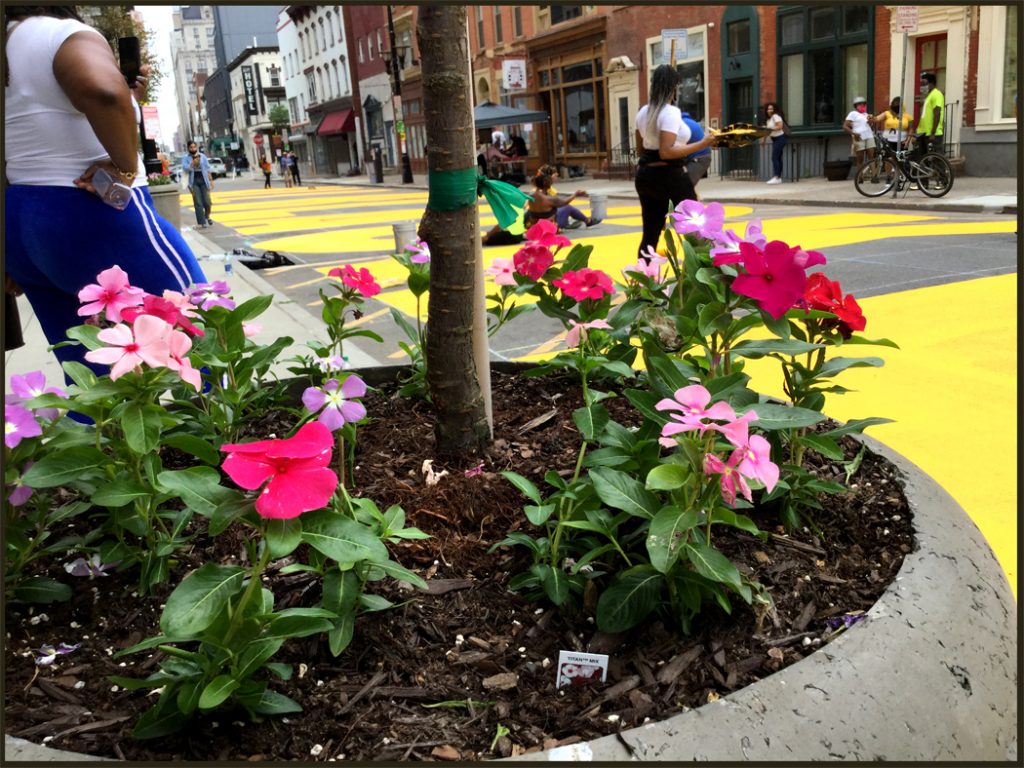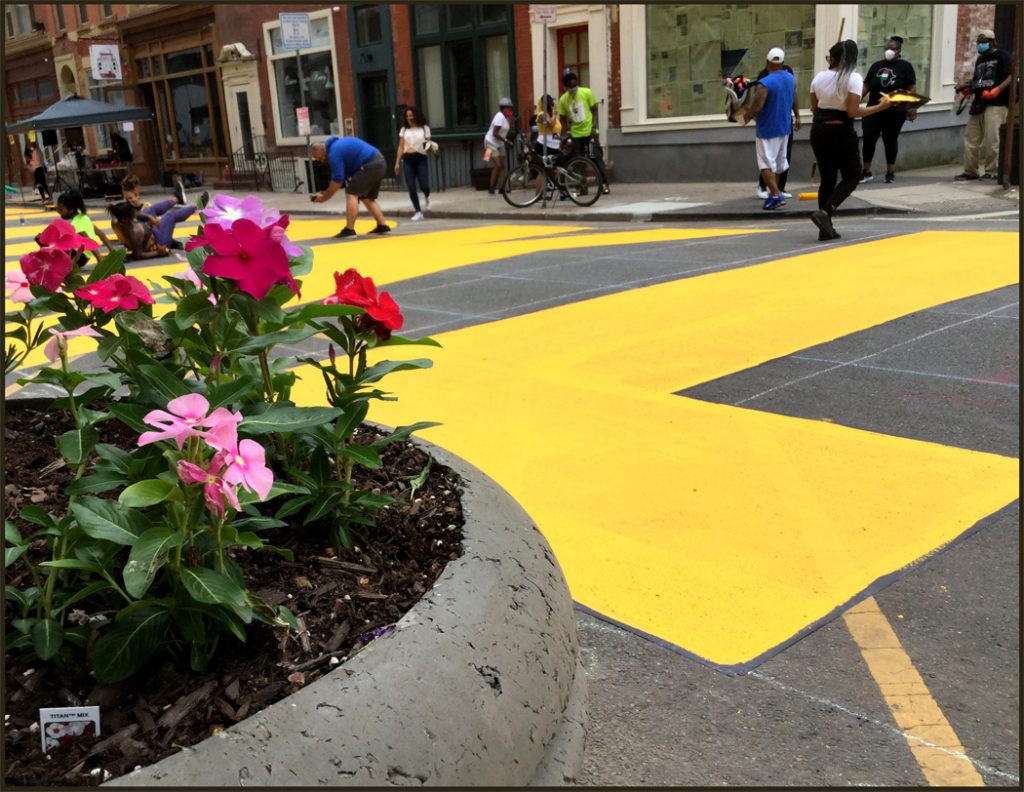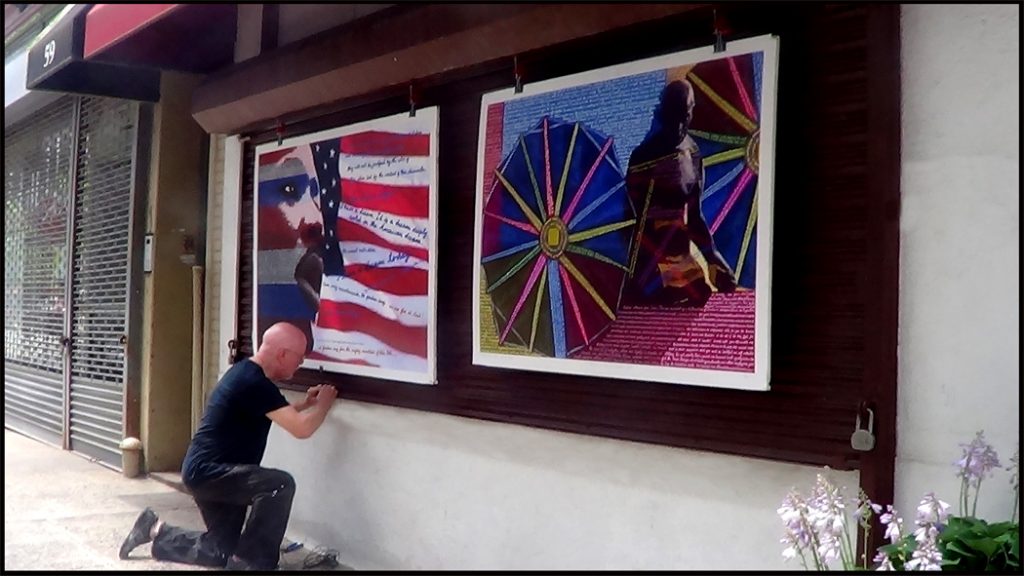 For the occasion of the "All Black Lives Matter" mural, which was in the process of being made, I asked my husband, John Watts to display my two artworks of Dr. Martin Luther King, Jr. and Gandhi on our shop gate.  Both of these great leaders were practitioners of equal rights and non-violence which was the essence of the event.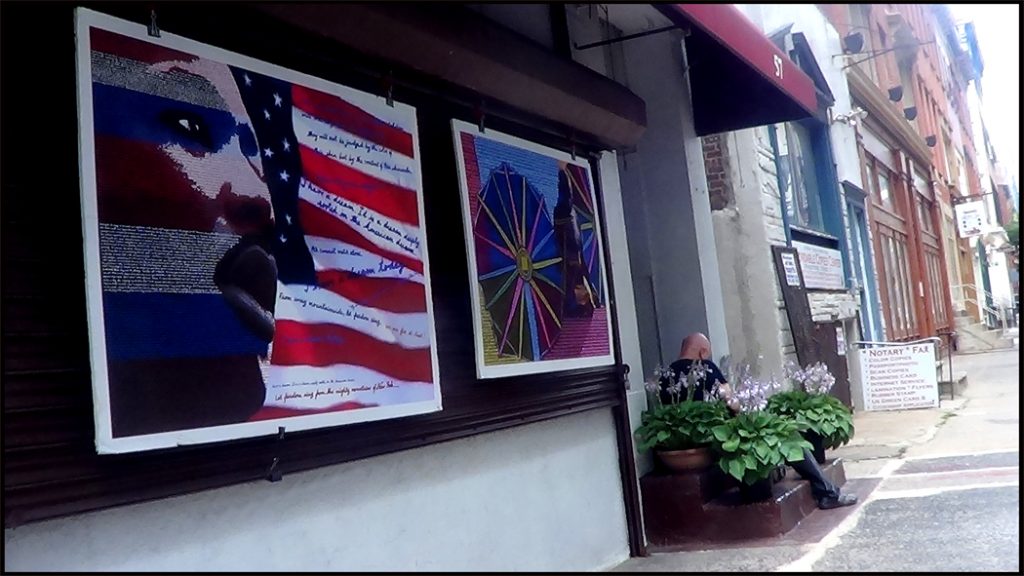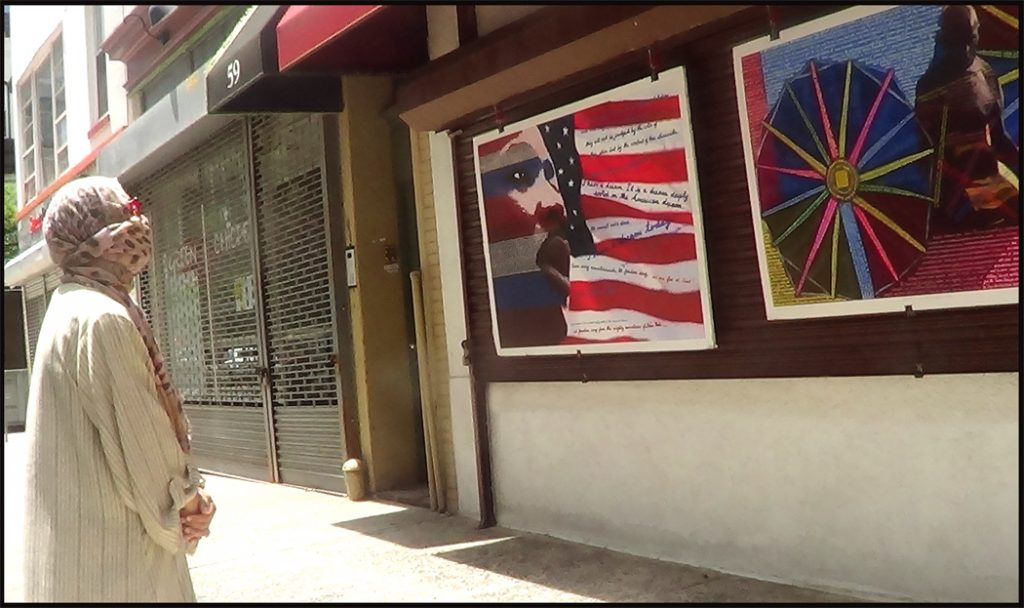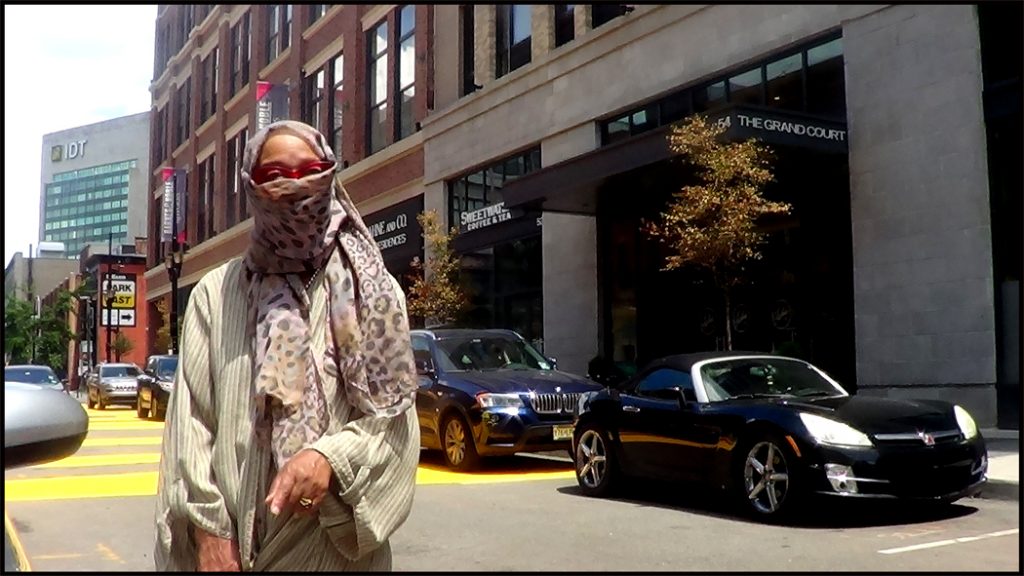 This is a lady who lives in one of the Hahne's apartments.  Her living room is opposite our building, and she came down to view my artworks close up.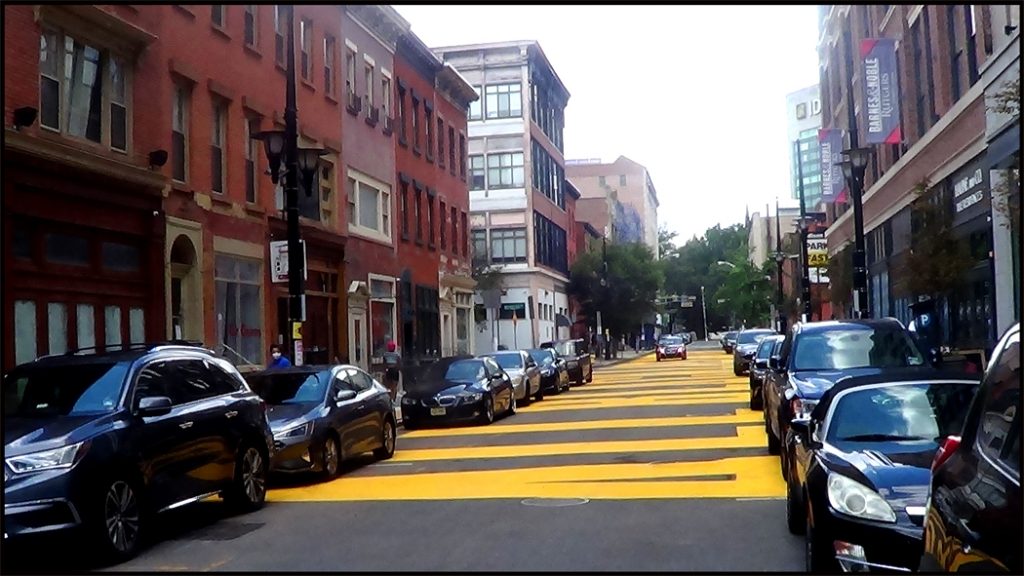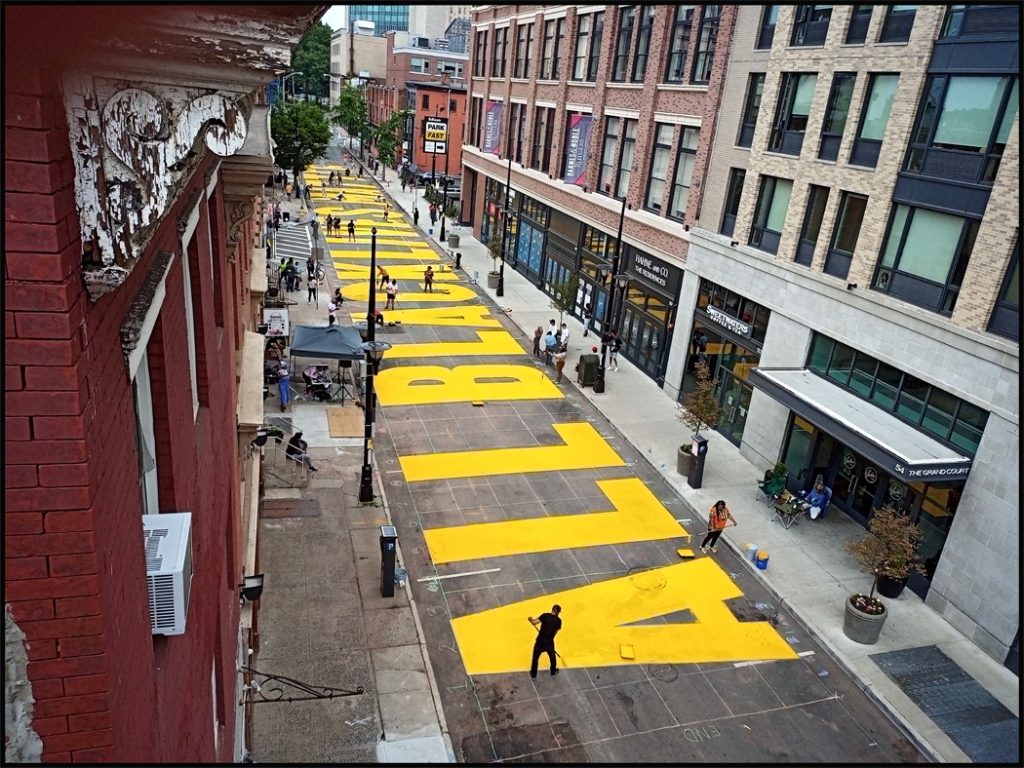 The mural was successfully achieved.  Everyone who participated was happy. The mural is the evidence of all humanity organizing and helping one another.  This expresses a need to accomplish the same goal as Equal Rights for all, recognizing that no person or race, should be abused or treated as less valued than others.  
John Watts and Ing-On Vibulbhan-Watts, Wednesday, June 29, 2021